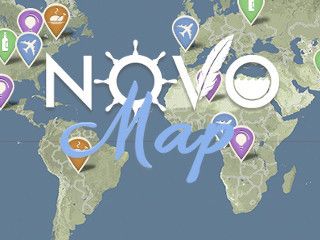 Couple month back we decided to insert a google map on our homepage, and since this day many of you have contacted us to know how we've done this… I tried to think about the best way to explain it in a tutorial, but in the end we figured out it would even be easier if I develop a free wordpress plugin you could use on your own blog to show your posts on a awesome customizable google map !
Adding a google map with all our articles displayed at one glimpse significantly rose the time our readers spend on the website, allowin them to find the most relevant articles for them within a couple seconds !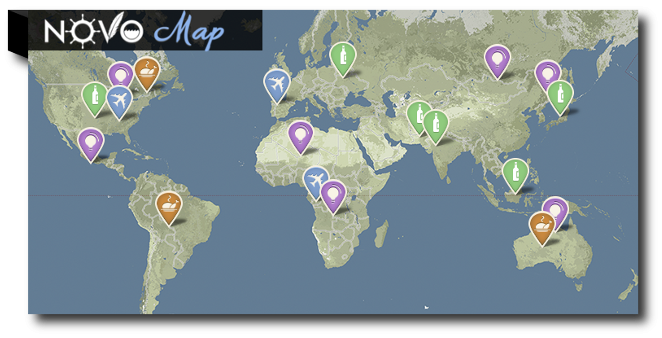 Insert a fully customizable google map to show your blog posts
The idea was pretty simple : create a plugin which would allow everyone to implement a google map on their blog in order to show the geo-located articles in one glimpse. The map design needed to be flexible in order for you to be able to integrate it in a nice way into the design of your blog.
The plugin is still in its early stages, which means it's working perfectly fine and has the most important features in it. But there will be way more to come in the future !
This version's main features :
Insert a google map as a widget to any page of your website. Or using a shortcode, you can even insert it wherever you want !
Use your own designs and pictures as pins. Stop using the ugly default pins which are usually offered in free plugins !
Fully customize the way your map looks like. Color, style, label of countries ir cities ? Everything is up to you !
You can customize the info boxes with your own pictures, texts and titles
Option to cluster the pins which are close to each other
Possibility to add a pin showing your current position.
Control the way your map looks like when people get on your page. Want to show a map of the world, or only a country or a city ? No promlem ! Set location and map zoom the way you like it !
Define categories of pins and display for exemple your travel stories, your best treks or your travel tips on different maps.
That's already not bad, but of course I've got many ideas to continue improving this plugin. For example, at this point it is only possible to insert one map per page, and even if you can completly customize the style of your maps, you cannot have two maps with different styling options (for the moment)!
The same applies to the type of pins. Currently all pins are related to a blog post (except for the pin telling where you currently are). I would like to add the option to add some more pins which are not linked to a blog post.
That's about my main ideas… but as in programming everythnig is possible, please feel free to send me an email if you have any suggestion on how we could improve this map !
If you want some more information about how to use this plugin and how to install it, have a look at the User Manual we made by following this link.
If you want to see an example of an integration of the plugin you can go have a look to charlex's world blog. Their map is nicely done, and they created some personalized pins as well.
Download the plugin
I won't lie, at first I was thinking about selling this plugin because I really worked hard on this… But as this is my first plugin, and because I might not be able to provide a fulltime support service (we are currently travelling), I thought it would be better to make it available for free. Just e-mail me at contact@novo-monde.com and I will send you the plugin with it's user guide.
But if you like the work we're doing here and you want to contribute you can still help us by simply liking our facebook page or google plus page. Supporting us on our social networks is a nice way to show us you like what we're doing !
And if you like the plugin and think this is worth a small price, you can contribute via the paypal button below. No minimum amount, simply give whatever you feel is the right price !
Tell us what you think about the plugin !
If you tested the plugin please feel free to tell us what you thought about it in the comments or by sending us an email ! As said before, I have many ideas on how I could further improve this plugin but new suggestions are always more than welcome.
P.S. If you like the plugin don't hesitate to share it with your friends ! This plugin was made for travel blogs in order to show posts about destinations, but novo-map could also be used by any kind of other blog ! Fashion blog could present the worldwide trends, a cooking blog could share it's recipes from around the world, a tech blog localize the newest tech innovation, etc… 🙂