Bolivia went by so fast! It's almost strange, we leave the country feeling like we stayed 10 days, yet we spent almost a month, 25 days to be more precise!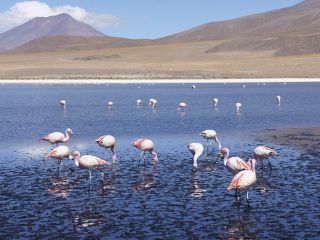 Without any hesitation Bolivia will enter our top of the most beautiful countries in the world! Especially for its landscapes, each one more incredible than the next! And to keep the charm of the place alive, Bolivia is also one of the cheapest countries in South America to travel to!
It's time for a little review of our stay

Itinerary in Bolivia: our top things to see and do!
Bolivia hides a lot of pretty spots, some very touristy, others much less so. For us, our trip to Bolivia was a little limited in time because we had an appointment in Chile with a friend 25 days after our arrival in the country, so we didn't see everything.
Rho lala we're going to have to come back one day….
Our itinerary for this trip to Bolivia
Lake Titicaca and Isla del Sol
A stop that completely amazed us!!!!! We told you about it in our article on Lake Titicaca, the region is really sublime, notwithstanding the few grumpy people we met who told us
"Well… Lake titicaca remains a lake, we have some in France too!"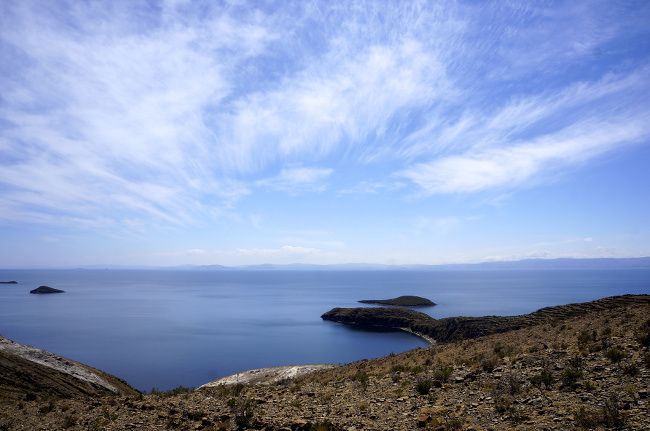 So NO and NO, we certainly have lakes, but not of this size, and even less at this altitude! In short, Lake Titicaca is, in our opinion, a top thing to see in Bolivia!
Uyuni, its salar and the south Lipez
A must, and that's no small thing to say! Probably the 4 days of our lives where we most used the sentence "OMG this is amazing"! 🙂
Not convinced? Come take a look at our article on Uyuni and you will see!
La Paz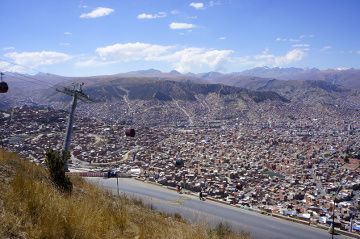 It is the highest administrative capital in the world! Well yes, the capital of Bolivia is Sucre…. But, perched at an altitude of 3650m, La Paz has really amazed us as well! What we liked: the landscapes that surround the city, the flair in the city centre and the good food you can find there!
What we didn't like so much: the crazy traffic, and the certain chaos that reigns there…
Sucre
A city out of time, or should I say out of Bolivia! Its quiet and clean alleys, its almost European modernity in a colonial setting really seduced us! A city where it is nice to come and rest for a few days and just enjoy strolling around the streets and eating ice cream!
Sajama National Park

Our big big Bolivian favorite! Postcard landscapes with its snow-covered volcanoes, lagoons and hundreds of llamas that graze peacefully in such a setting!
This is the place Benoit chose to climb his first 6000m… See the blog post about the ascent for details!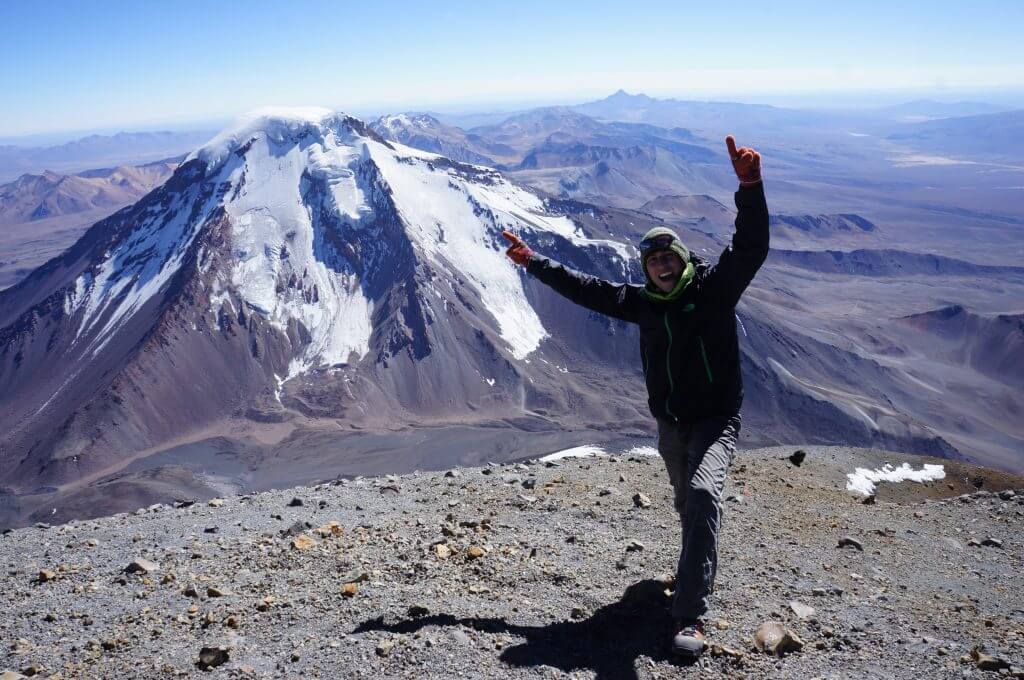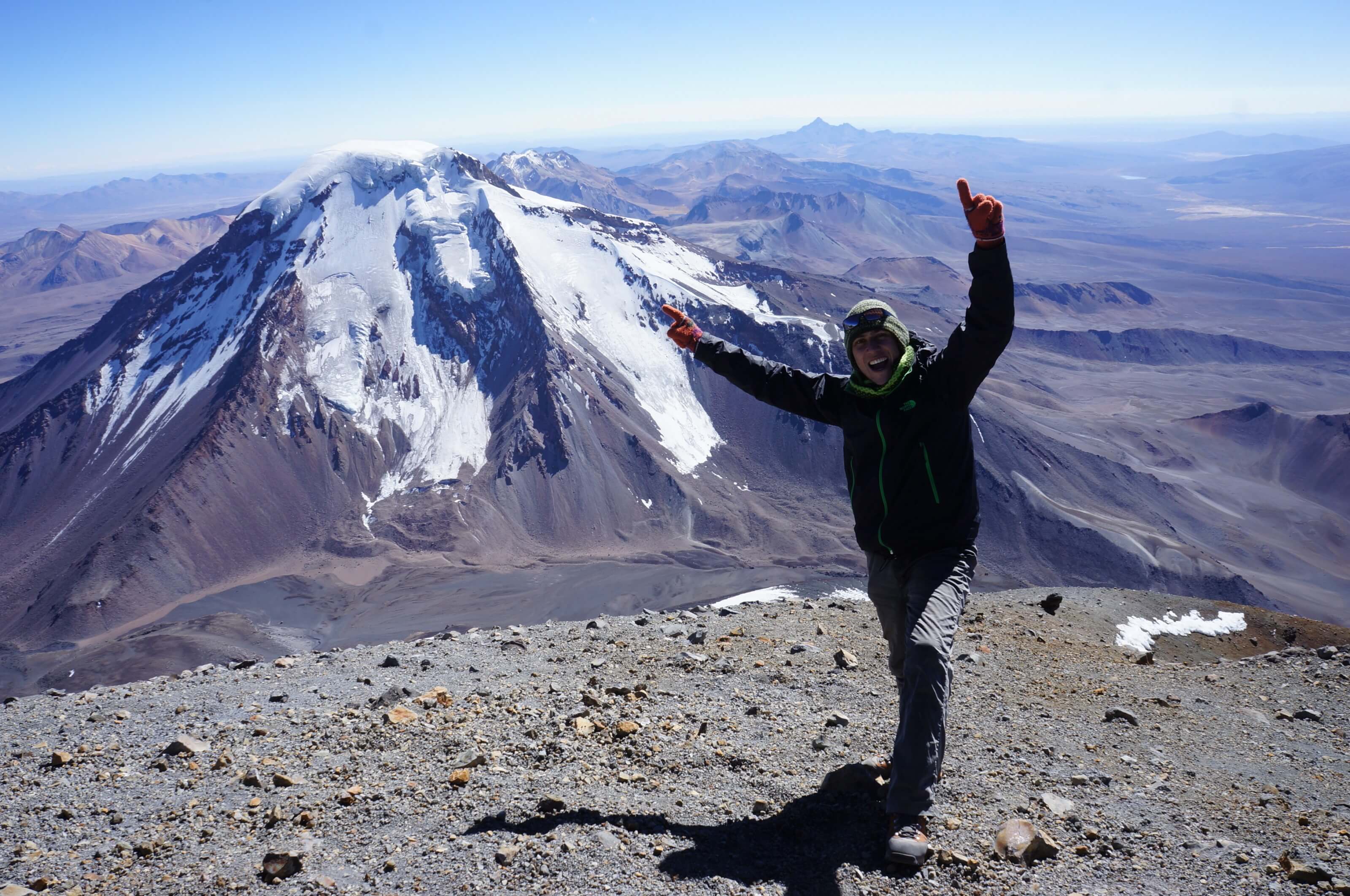 Our ideas for a future trip:
Noel Kempff Mercado National Park
Crazy waterfalls up to 88m high, tropical climate and an almost infinite variety of animal species such as the freshwater dolphin, jaguars make it a privileged destination!
Located near the city of Santa Cruz in southwestern Bolivia, this area was not part of our itinerary at all because it would have made us travel a lot of miles for only a few days on the spot… In short, Bolivian Amazonia will be for next time!
The Death Road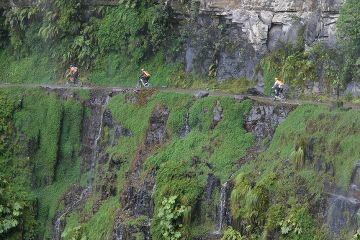 Not that we want to die, especially since I personally am about as comfortable on a bike as a panda on stilts, but Benoit really wants to do it once.
Speed down a winding 69km road and loosing 3500m of altitude with a precipice sometimes reaching up to 600m on the side!
In short, it is considered as a must, even if I already know that I will pass my turn…
The wines of Tarija
We tasted 2-3 bottles from the area, and it made us want to discover a little bit of the region…. Well then we are in Argentina at the time of writing, and at the wine level I think the bar is high! 😉
Torotoro National Park
Located 140km south of Cochabamba, this park is accessible only by 4×4, and it is precisely this point that has cooled us down…
Unless we rented a vehicle, we would have had to go on an organized tour to discover this park. In short, it is not the crazy canyons, waterfalls or dinosaur remains that have cooled us down, but the more "complicated" side of getting there….
And we clearly lacked the time to reach this park on our own…. In short, we keep our fingers crossed so that the roads develop in the area, or else we will be forced to rent a 4×4 during our next Bolivian trip… But this park is definitely part of our Bolivian "to-do list"!
Potosi and its silver mines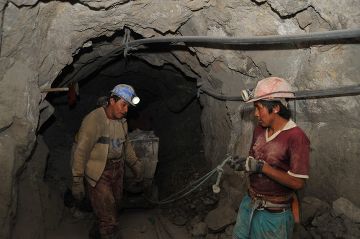 Potosi is known to travellers passing through as a unique place to discover the living conditions of miners who still work today in conditions that are difficult to extract money…
We could have passed through it on our way to Sucre, but that would have forced us to reduce the "rest" time we had set for ourselves in Sucre…
And frankly we didn't want to run and the city of Sucre still has a lot more charm than Potosi… so the silver mines and our claustrophobia challenge will wait for our next visit to Bolivia!
Travel budget for Bolivia, our figures:
Bolivia remains one of the cheapest countries in South America to travel.
The currency is the bolivanos, and the current exchange rate is about 1€ = 8.75 bolivianos.
We had planned a budget of 24€ per day and per person, and frankly we had no trouble keeping it, and that without depriving ourselves of excursions!
In the end we spent 21.1€ per person per day, but here is the detail according to the items of expenditure: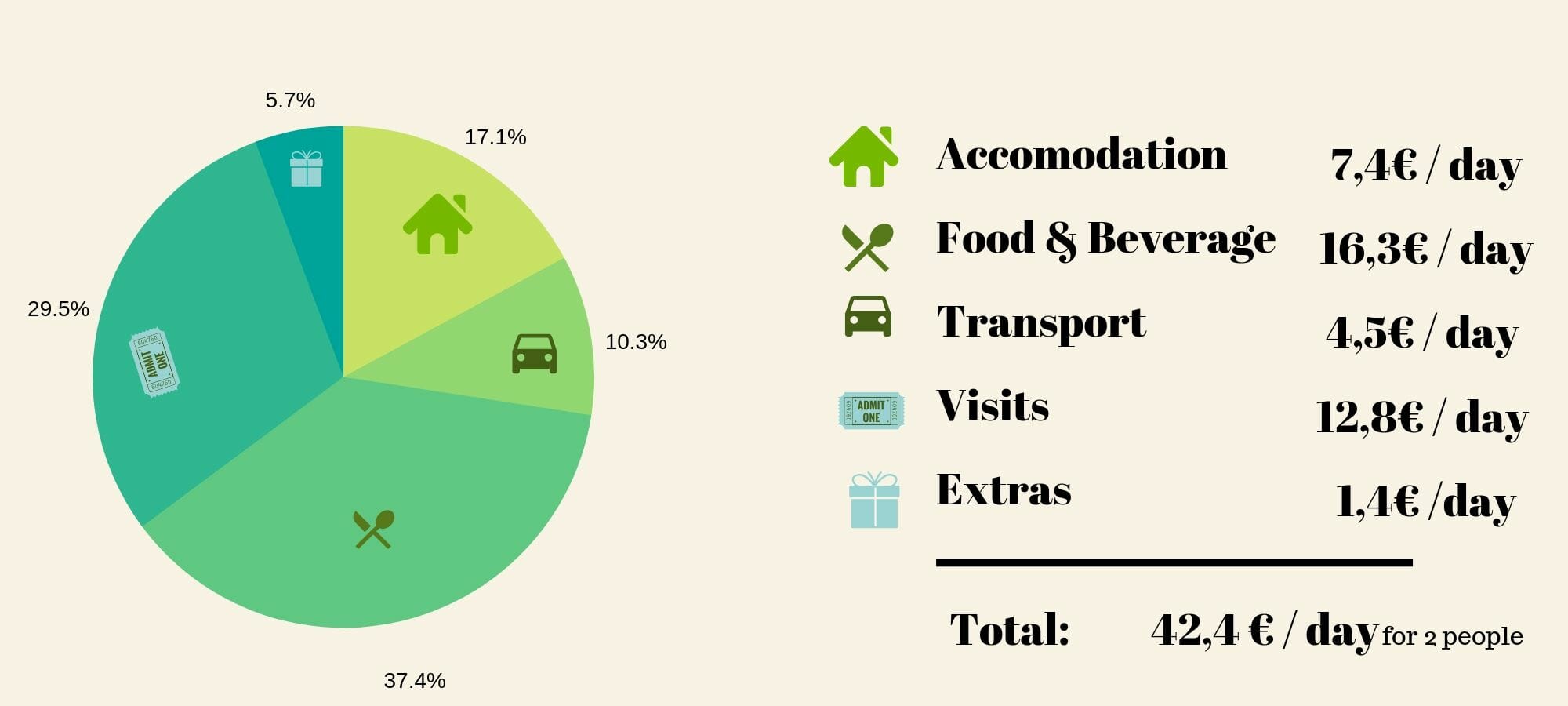 Be careful, the nights spent in the salar are counted in "Visits", because it was part of the tour to the salar of Uyuni. On average one night in a hotel was 93 bolivanos for 2 people (deducting nights on the bus and nights on the salar tour)
Some pricing ideas in Bolivia (for transport and housing, special sections have been devoted to this later in this article).
Misc
Average price of a bolivian hat: 20 bolivanos! Llama hair sweaters are traded in the range of 80-100 bolivanos.
Average price of a meal in a middle-class restaurant: about 100 bolivanos including dishes and drinks for 2 people.
Average price of an empanada bought on the street: 5 bolivanos
Activities
Price of an excursion to the Uyuni salar: count 900 bolivanos per person for 4 days and 3 nights (includes transport, accommodation and food)
Ascent of Parinacota (6348m) with a private guide: 1000 bolivianos or 115 euros. 1700 bolivanos if you want to climb being 4, with 2 guides. All the additional information in our article on the ascent of the Parinacota.
Coca Museum in La Paz: 15 bolivanos per person
Entrance to the moon valley of La Paz: 15 bolivanos per person.
Free walking tour la Paz: We did a guided tour organized by the company "Red Cap". The tour is free of charge, and operates on a tip basis. A great tour that we highly recommend! For the record, we left 10-15 bolivanos per person.
Update 2019: The red caps tours are no longer "free", they now charge 3$ per person (which is still perfectly fine I guess).
Book this tour
Different pedestrian tolls of the isla del sol: 45 bolivanos per person…. We got a little pissed by having to pay to walk, but that's the way it is…
Textile Museum, Sugar: 22 bolivanos per person. A very nice museum where you can discover the incredible work of weavers, because no, it is not an activity reserved for women in Bolivia!
Transport in Bolivia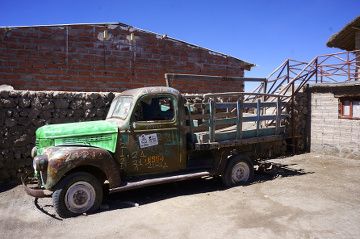 Before arriving in Bolivia we had heard some crazy stories on the state of Bolivian roads as well as on the quality of buses, which according to some travellers were more than deplorable…
well, in the end, we were almost disappointed!
We, who expected to find a little bit of the minimalist conditions of Laos or Indonesia, we were frankly pleasantly surprised in Bolivia!
Certainly the roads are not as perfect as in Argentina, and the buses not as luxurious as in Peru, but frankly not enough to complain either! In short, stop worrying, travelling by bus in Bolivia is quite possible, and does not require having kamikaze genes!
Budget-wise, travelling in Bolivia is cheap, especially if you decide to travel in normal class (during the day) or in a semi-cama for night buses.
To give you an idea, here are the buses we took, and the prices paid for our trips.
Cusco – La Paz Bus: Nuevo continent, 18h drive, price of 80 soles (about 180 bolivanos) per person in cama.
Bus La Paz – Isla del Sol: 20 bolivanos per person. Company name: we don't remember it…. But all buses leave from the "cementerio" bus terminal in La Paz. Travel time about 4h30.
Bus La Paz – Uyuni: With the company Omar Turismo in cama. Price per person: 180 bolivanos. Approximately 12 hours drive. Comfortable bus, even offering some snacks.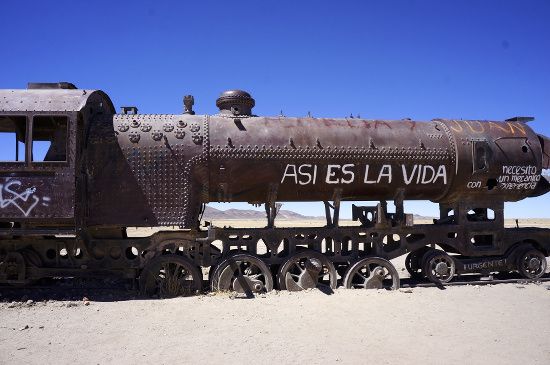 Uyuni – Sucre trip: Emperador Company, 70 bolivanos per person, 10h drive. Super comfortable bus, a good night's sleep in short!
Sucre – Oruro Bus: 50 bolivanos per person, the name of the company escapes us, but at the sugar bus terminal it is the one at the very bottom.
Oruro – Sajama Section: No bus strictly speaking, but a sequence of 2 minibuses. One from Oruro to Patacamaya (10 bolivanos per person), then a second from Patacamaya to Sajama (15 bolivanos per person). Travel time: about 4h30.
Normally there is only one minibus that connects directly, but every first Sunday of the month there is the Patacamaya feria (understand big market), so all minibuses stop there.
Hitchhiking in Bolivia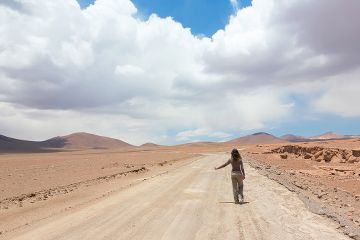 For hitchhikers among you
Hitchhiking is something that works very well in South America in general… but Bolivia is a bit of an exception to the rule!
There are certainly a few good souls who will take you just for the beauty of the gesture, but know that raising your thumb in Bolivia often means paying the driver for his ride on the way out!
The price of the trip is negotiated, but often comes back to almost the same price as the bus… In short, hitchhiking remains a good way to meet people, but it is not the ultimate way to get around at a lower cost… you are warned
Accommodation in Bolivia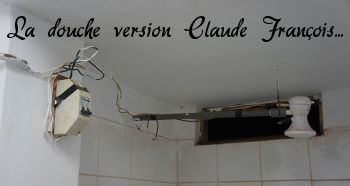 In terms of accomodation, we had quite a few different echoes as well. So in general, the quality of housing is indeed below what is found in neighbouring countries, at least when travelling on a low budget.
Insulation is a minor concern, heating is a rare commodity, and electric showers are customary. Under electric showers we mean that water heating that is done directly in the knob through electric wires that hang in the shower! In short 2-3 tremors are not to be excluded when turning the taps…. But apart from the Claude François Shower option, we found that the hotels were not so bad…
Here is the list of hotels in which we stayed, their prices and our opinion…
Isla del sol: Hostal puerta del sol, Price: 60 bolivanos per double room, shared bathroom. No problem with the electric shower as there is no shower at all…. A pretty basic room, but the view from the terrace makes up for a lot of things….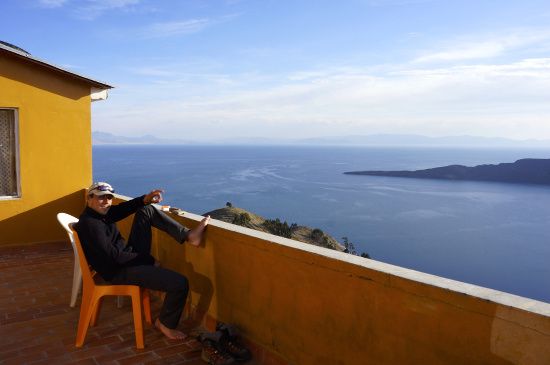 Copacabana: Hotel Sonia, Price: 100 bolivanos per double room with private bathroom. Hotel, room and impeccable cleanliness. The welcome is not the warmest, but for one night it was perfect. See the availabilities
La Paz: Hostal Residencial Colonia. Price of the double room: 70 bolivanos, shared bathroom. Well placed, clean room, and helpful staff. Small penalty: the few electric shocks included in the price of the shower…;) Find a hotel in La Paz
Uyuni: Unknown name, but let's call it "the prison", well yes it looked like it… In short nothing special, Price: 100 bolivanos per night in a double room, welcome about as hot as shower water…
Sucre: Hostal Cadena, Price: 120 bolivianos la mega double room, private bathroom. Hot shower, without electric shocks ;), ultra clean common kitchen at disposal, close to the center and friendly welcome. In short, we liked it! On the other hand, the hostal is quite frequented by Bolivians, so for solo travellers it may not be the best hostel to meet people… See the availabilities
Sajama: Hospedaje Sajama Pachamama, run by a great Mamita named Doña Theodora. The hostel is located at the entrance to the village, just next to the 2 main large hostels. More than an inn, it is actually a room in the family's inner courtyard. Divine meals cooked by Doña Theodora, correct room.
Price: 80 bolivanos for 2 people.
Evening meal: 20 bolivanos per person the menu (soup, dish and dessert)
In general if you are looking to book accommodation on the internet then it is best to compare. For youth hostels (which means an atmosphere with a common area and often dormitory beds) we recommend Hostelworld.
If you are rather "hotel" or just a private room then Hotelscombined or Booking are usually our first choice. Hotelscombined is not a booking site in itself, but a comparator. It allows you to choose dates and then choose a hotel and then you get an overview of the sites where you can book it and at what price.
Learn Spanish in Bolivia
When we arrived in South America we decided to take Spanish courses in Quito, and frankly this is probably one of the best decisions of our trip! Before arriving we had absolutely no knowledge of Spanish and thanks to the courses we were able to acquire the basic vocabulary that allowed us to communicate fluently with the locals! It changed our journey!!!!!!
In short, we didn't test the courses in Bolivia, but on the other hand we met many travellers who had done so! Spanish in Bolivia is not necessarily the cleanest, but from what we have heard, the best city to take classes would clearly be Sucre. Incidentally it is also the Bolivian city where we find it would probably be the nicest to settle for a while…
Climate in Bolivia: Come prepared!
Bolivia has very little seasonal variation, it is mainly the altiude that sets the tone in terms of the number of layers!
In the Amazon, or simply on the plain, you will have little chance of having to draw your beautiful llama sweater (well, everyone buys one of these things in Bolivia!), because the temperatures are generally around 30 degrees all year round.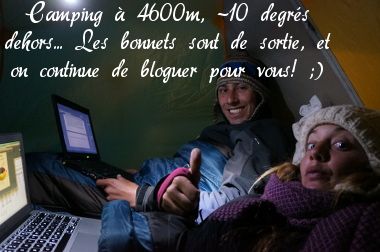 On the other hand, on the altiplano, it's not quite the same story!
Llama wool sweater, woolen hats, kitschy gloves, the whole program is not too much!
For example in the salar of Uyuni, during the day the temperatures are mild (15-20 degrees), but at night… mama mia! Rarely have I felt this cold in my life! -15 it is really not uncommon, and it is worth explaining that inns often do not offer heating or even insulation! In short, I officially spent my first night wearing my hat, my scarf and my superb leggings stuffed in fleece (yes, I fell in love with such a horror…)!
Travel video: 1 month in Bolivia
Let's have a break from the blah blah and make way for pictures! Here is our month in Bolivia in a few pictures, Enjoy!
And if you like our little videos, don't hesitate to follow our youtube channel 😉
NB: Please note that this article contains affiliate links to partner sites. If you buy a product on one of their sites you will not pay more but we will receive a small commission. This will help us to keep this site alive. Thank you! 🙂