Hi! We are Fabienne and Benoit, a couple from Switzerland who will try to make you travel with us as much as possible!
Novo-Monde is our travel blog but also our little baby on which we share all our adventures since its creation in 2012. What are the blog's slogans? Discoveries, adventures, hikes and simply as much travel as possible! All shared with simplicity and in a good mood!
But first, a little timeline: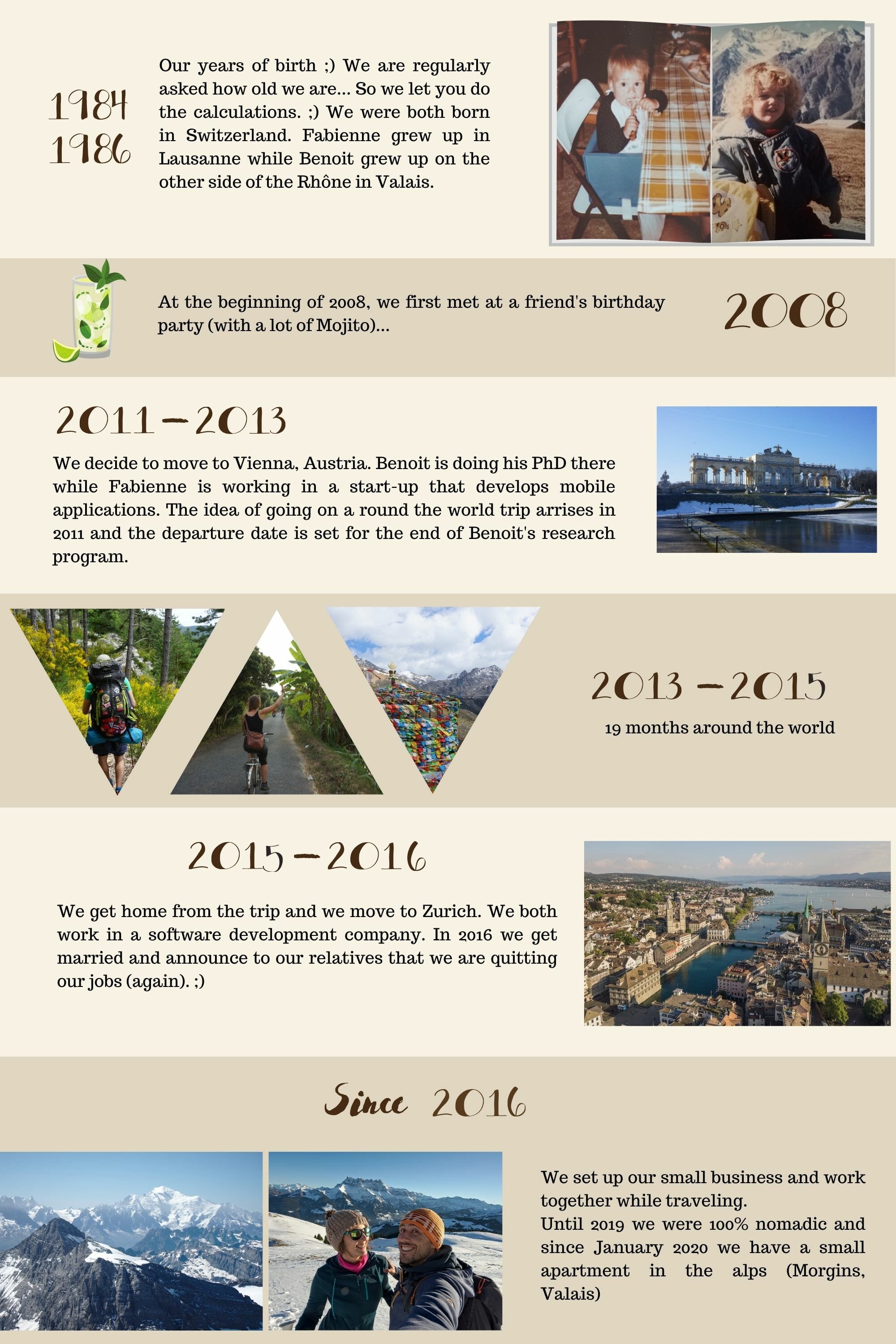 Update 2021: since January 2021 our family has grown. 😉 Arrived in Galicia to spend the winter, we decided to adopt Winchy, a podenco mix who spent the first 3 years of his life in a shelter in Pontevedra.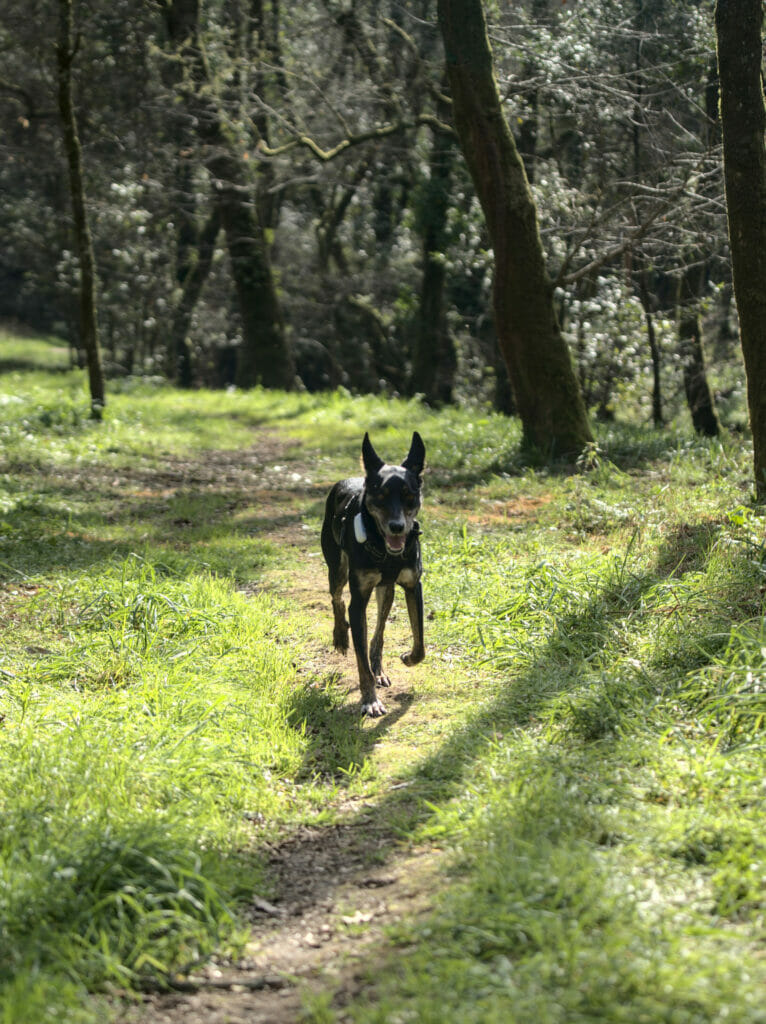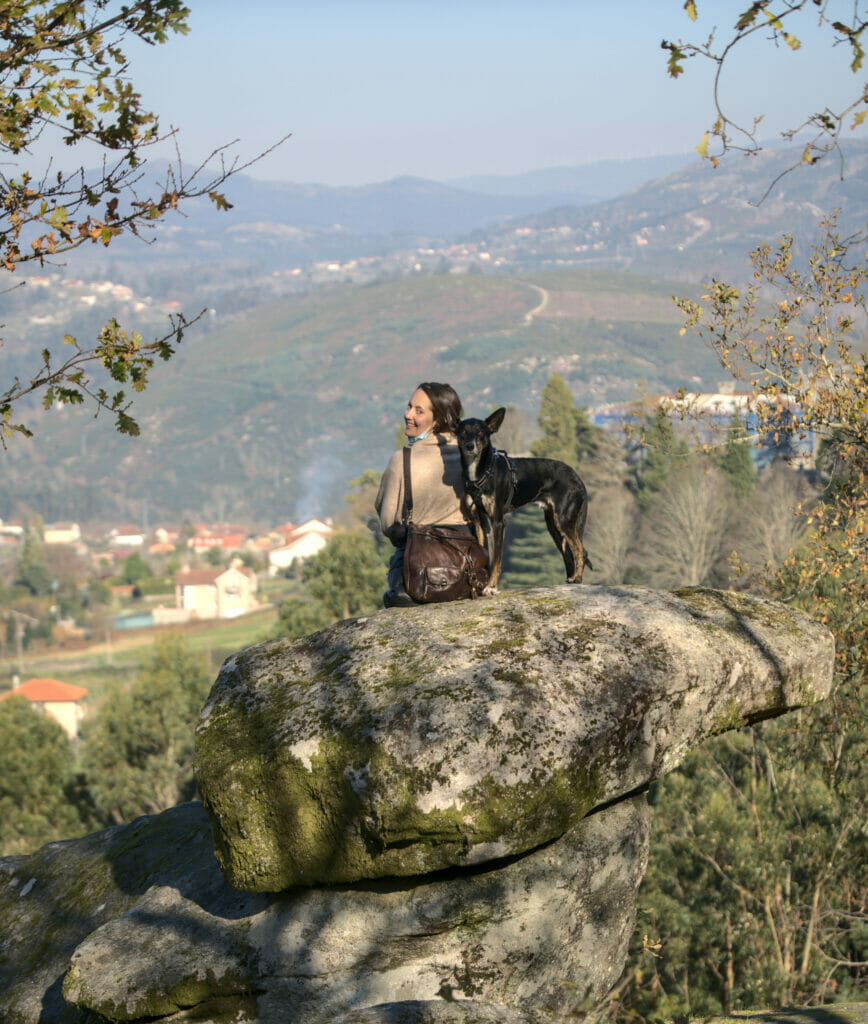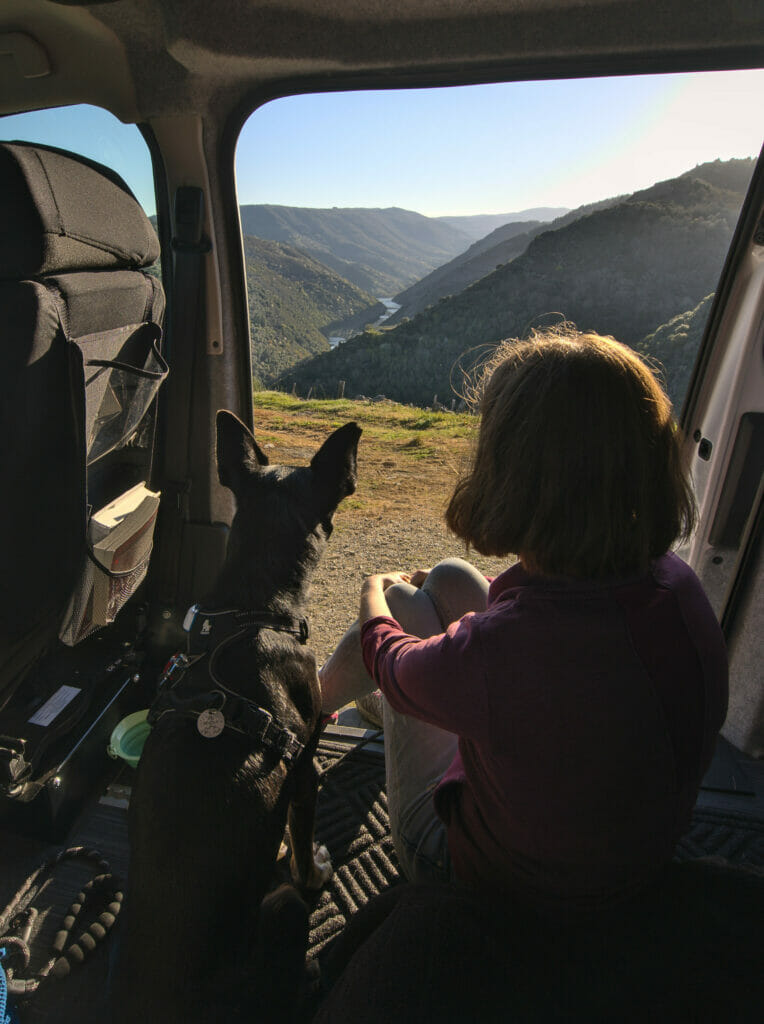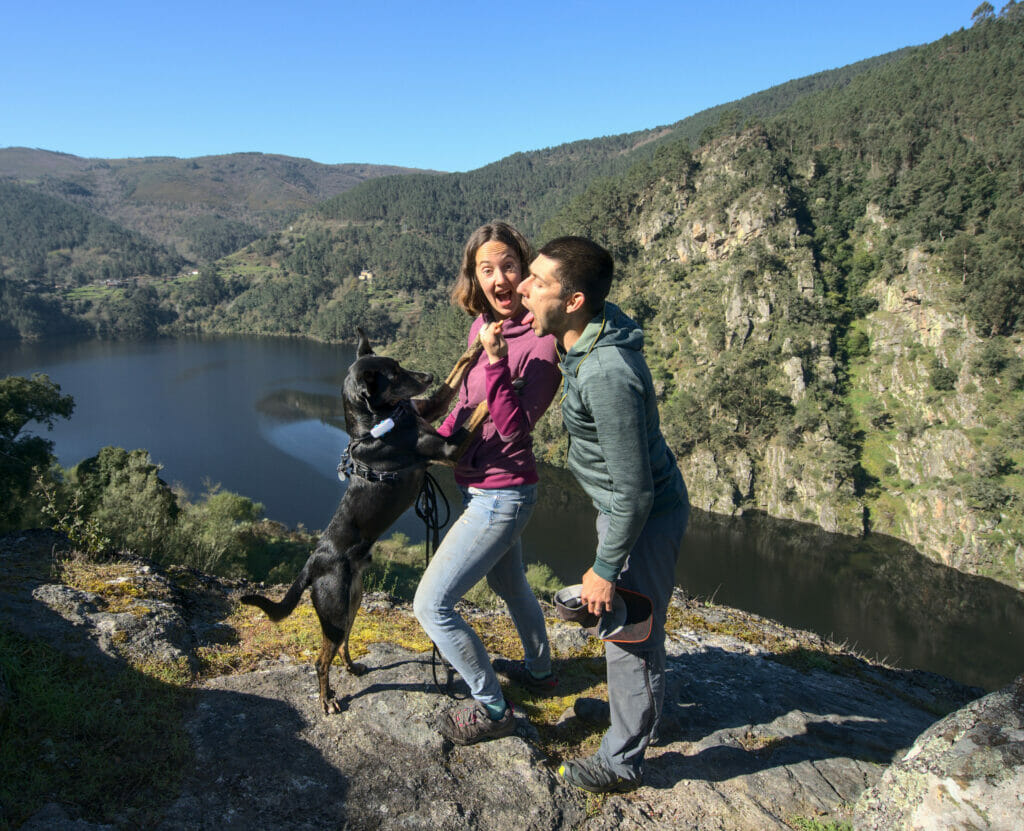 The story behind our "semi" digital nomad lifestlye
In fact, I believe that initially nothing predestined us for this lifestyle…. We were just 2 young people with our heads full of dreams, who one day decided to go travel around the world. What was supposed to be a simple 12-month break in our daily lives turned into an incredible 19-month adventure that has forever changed our lives.
In August 2013, we took our first plane to Beijing, the beginning of our round the world trip… After 10 months on the road, we decided not to take our return flight that was waiting for us in Bogota and to continue the adventure a few more months; 7 months of extensions to be precise 😉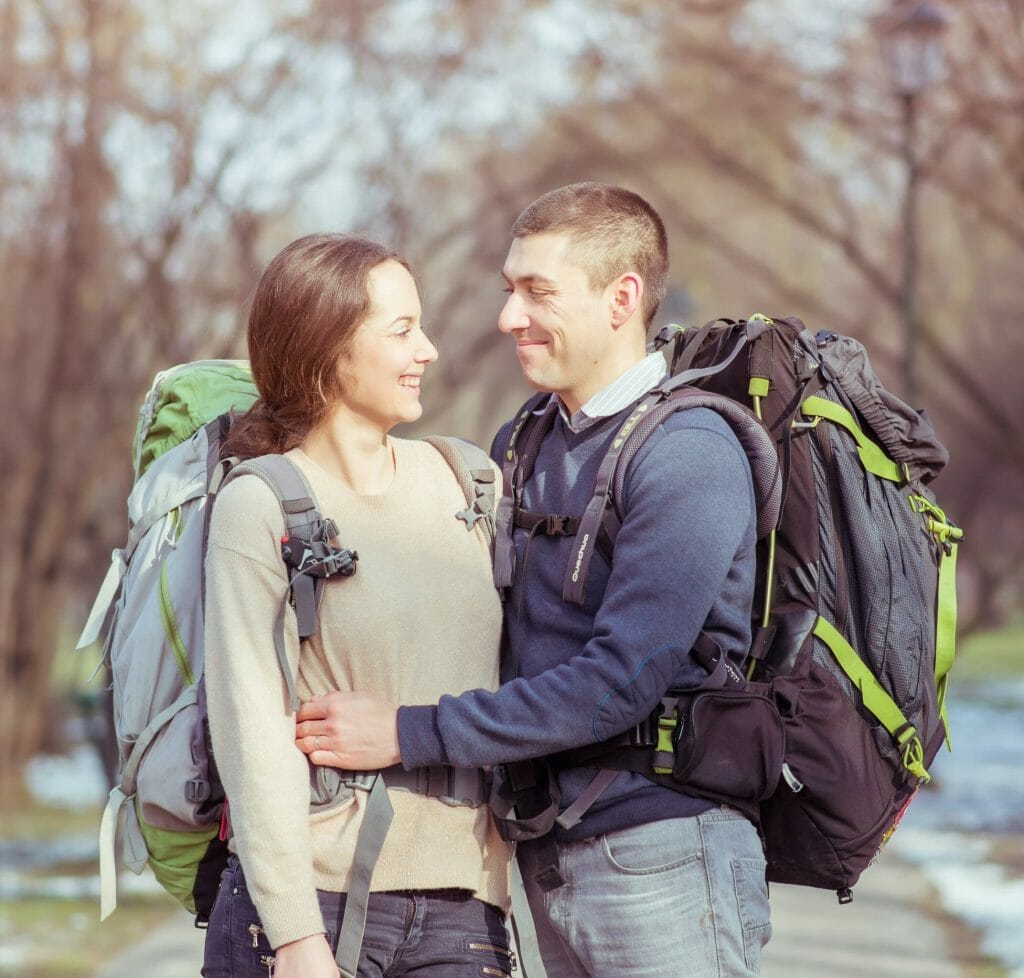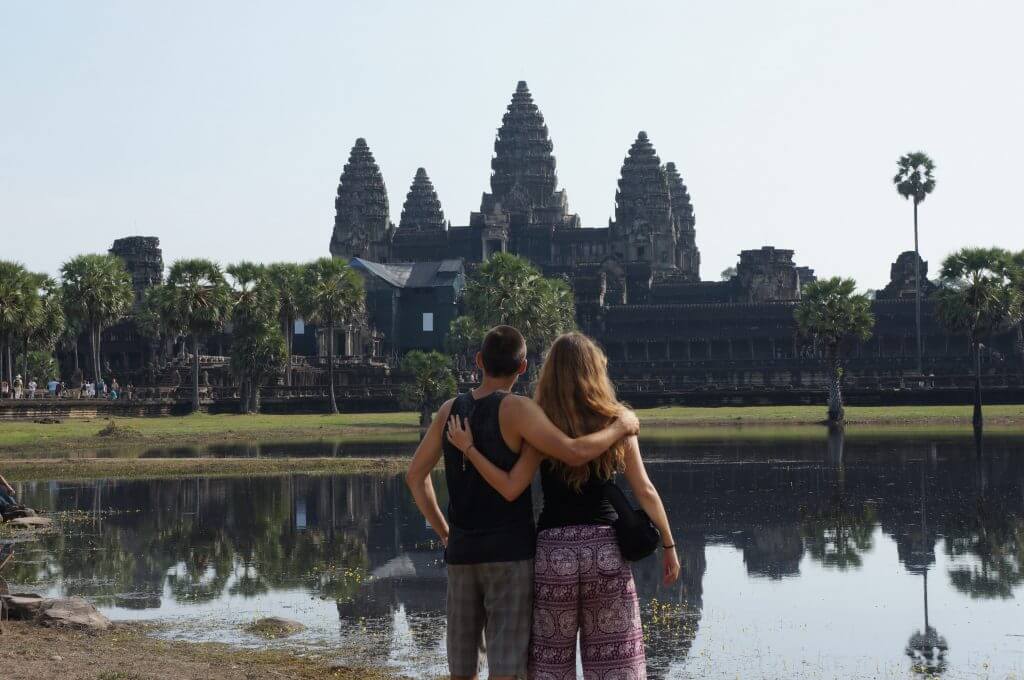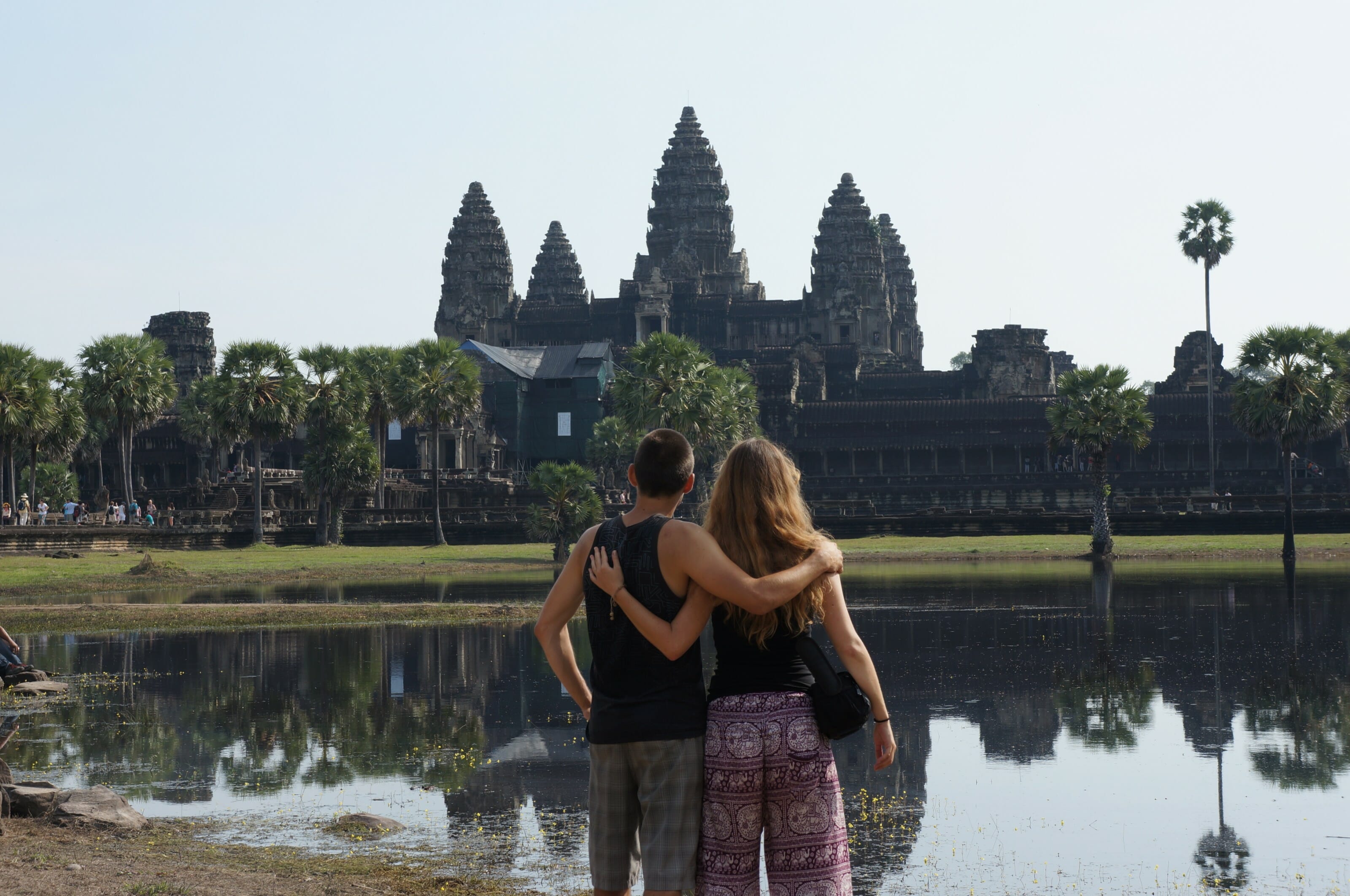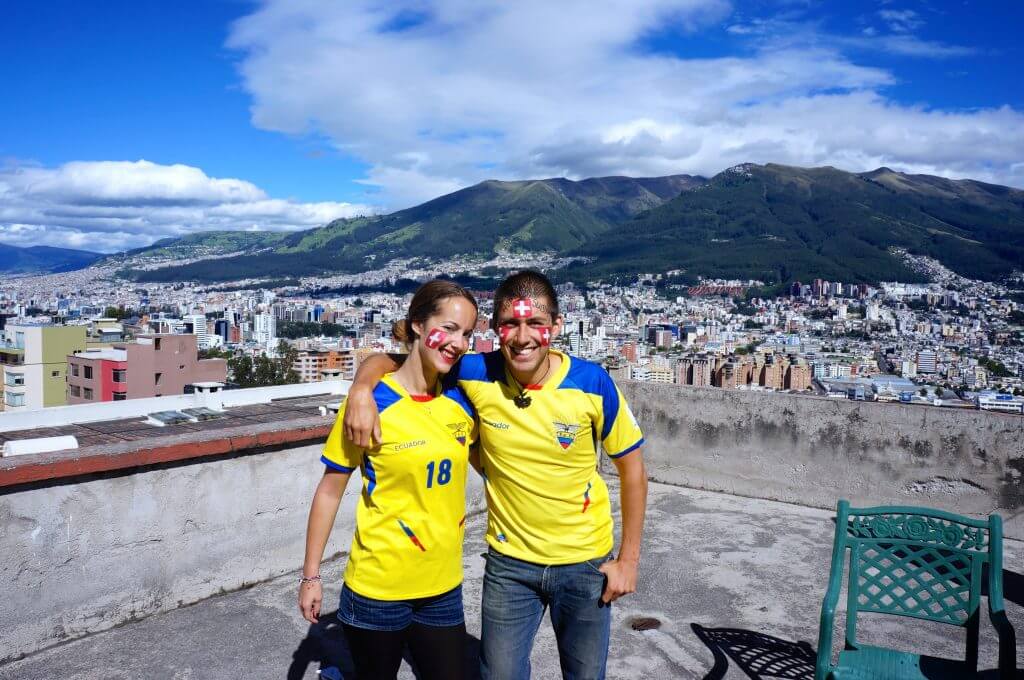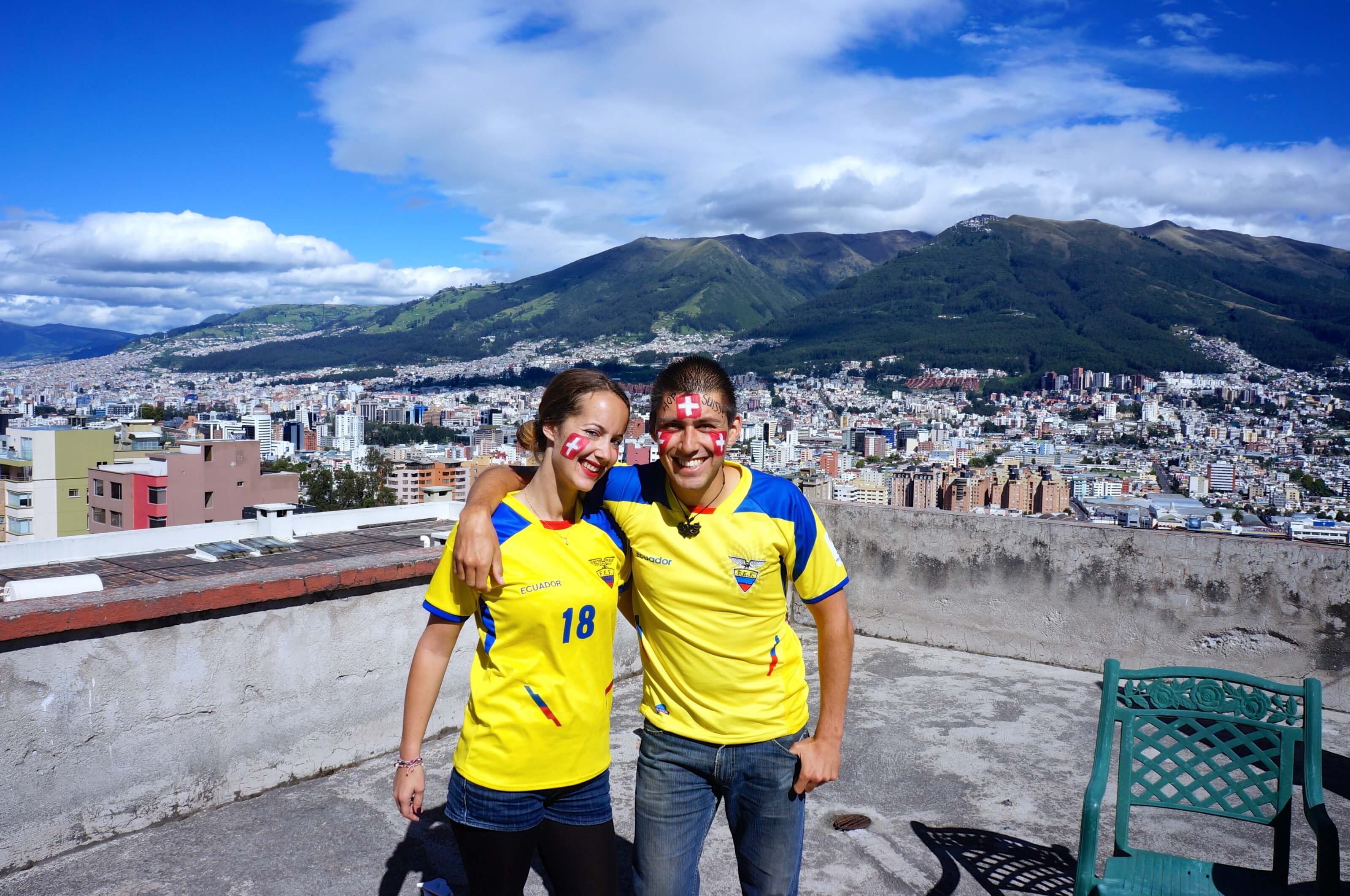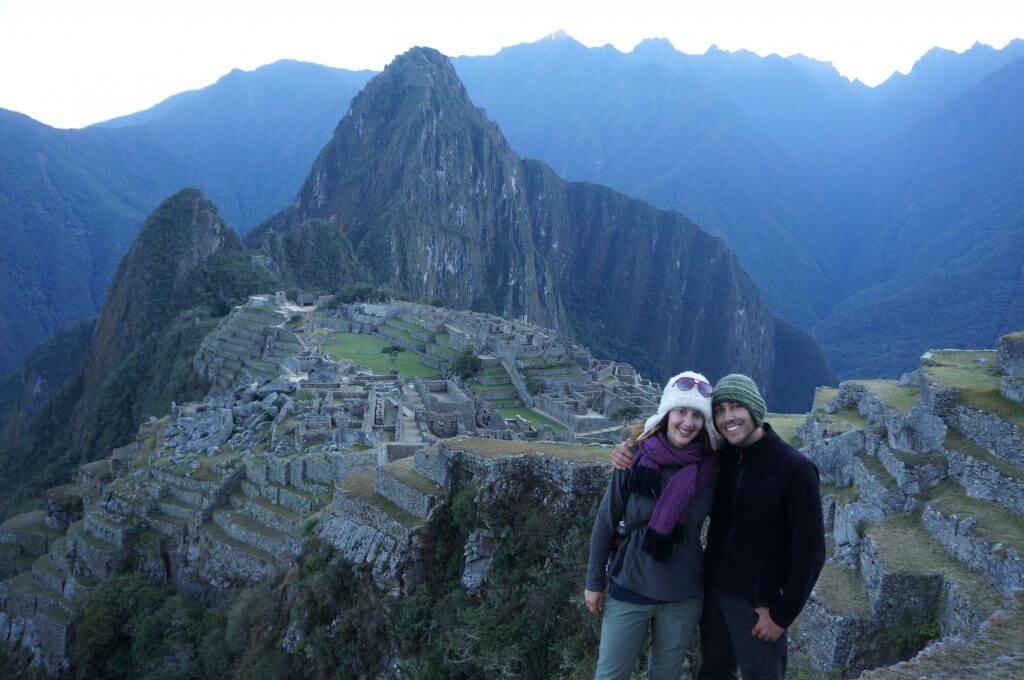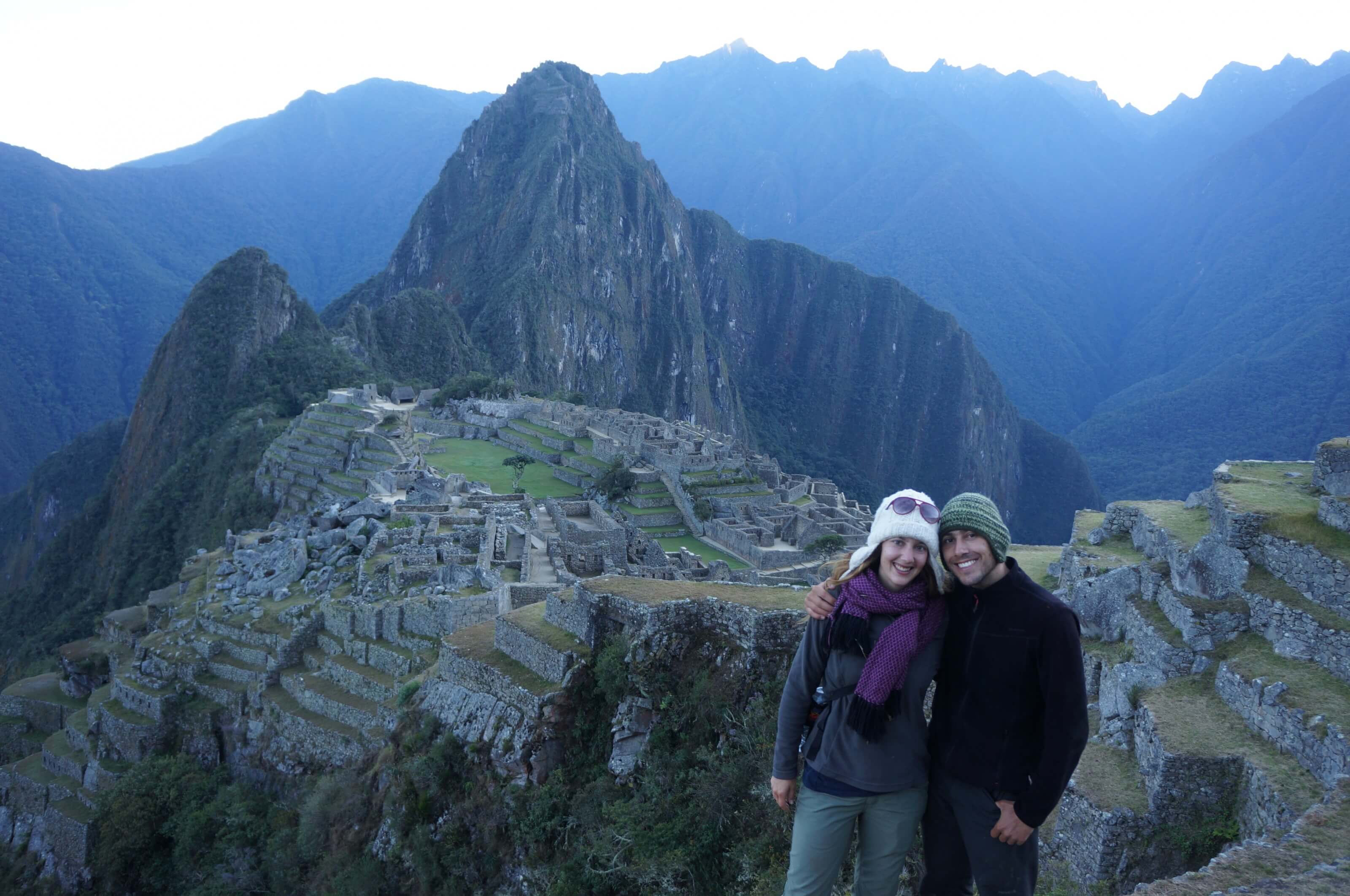 But here we are, March 2015, after 19 months spent on the roads, we were finally back in Switzerland. We quickly returned to what is often called "a normal life": a good job, a nice apartment, weekend getaways. The problem? After only a few months of daily routine, we found ourselves sitting at our kitchen table one evening with a good bottle of wine and totally exhausted from our week and also slightly desperate about how "non-adventurous" our lives had become since we returned… We started wondering: "Are we really going to do this for another 35 years until we retire?"
A new choice of life
Well… the answer to this question was pretty clear! We, the great travel lovers, the outdoor enthusiasts, passionate about learning and flexibility and advocating adventure and challenges on our blog were there, screwed behind a screen 50 hours a week in a big city waiting impatiently for our next holidays to escape a little…
That evening we started to make a list of the things we are passionate about:
good wine 😉
Social interactions
Soon the idea of starting our own web development company began to emerge…. We let the reflection mature a little bit and then, barely 15 months after our return, we gave our resignation letter!
We have decided to announce it to our loved ones on our wedding day, in July 2016:)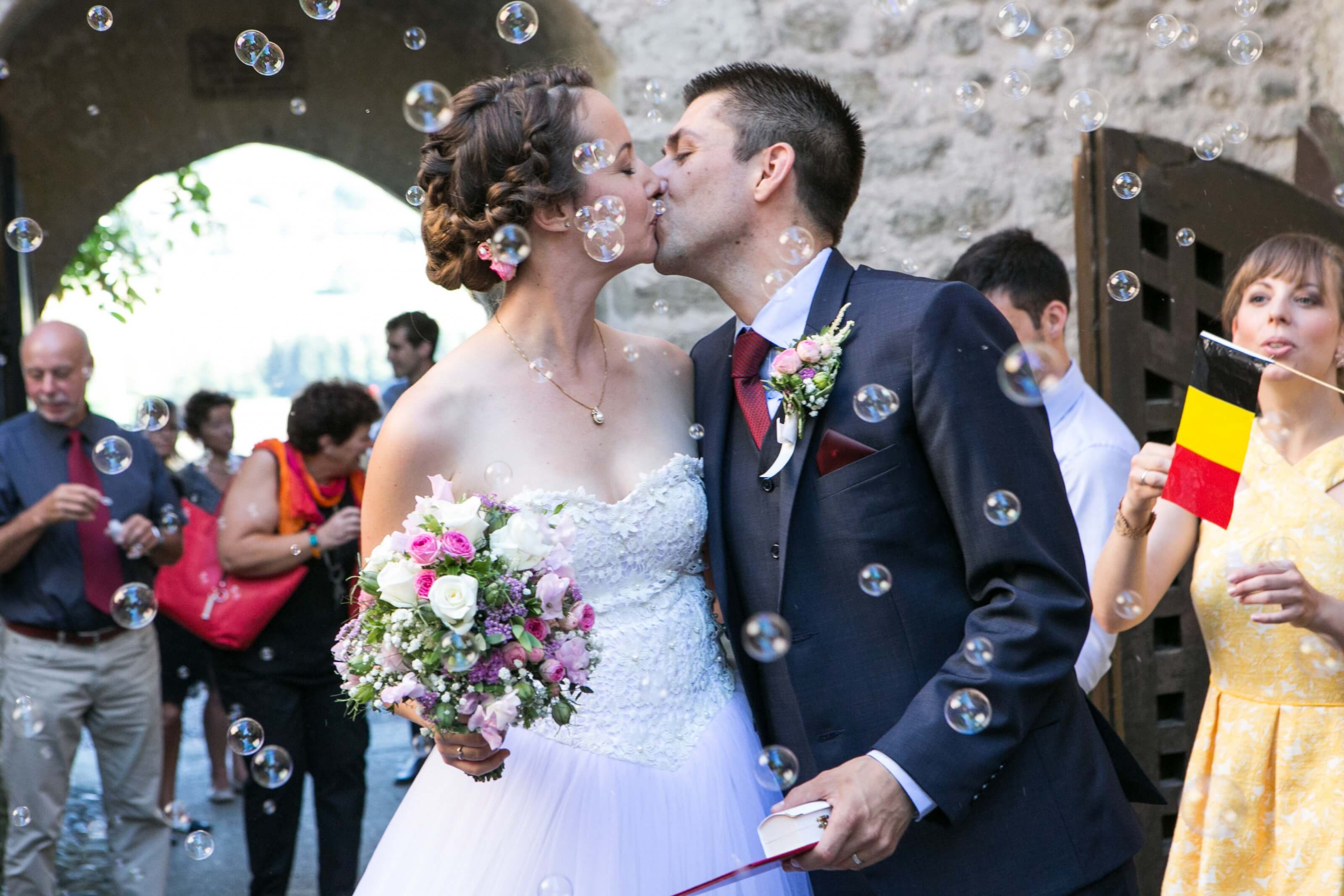 Since then, we have been moving forward on the path of entrepreneurship with 100% happiness and millions of projects and challenges. A much simpler life, less stable, with less income, but so much more freedom and the delicious feeling of waking up every morning with a huge smile on our face and ready to do something we are passionate about.
On our blog we often share good tips and information about destinations but we also sometimes reveal a little more about what motivates us. To learn more about us, we invite you to discover some articles written following our world tour :
Between 2016 and 2019 we have adopted a 100% nomadic lifestyle, which means that during this period we no longer had a "home" at all. Since the end of 2019 we have taken back a form of "semi-sedentariness", well let's just say that this was the idea… The Covid-19 crisis will have made 2020 a much more Swiss year than expected, but the idea is clearly to move more afterwards. 😉 Since January 2020 we have a small "base" in our beloved mountains. Based in Morgins, a small resort in the Dents du Midi region, we make the most of exploring the area and doing a lot of beautiful hikes. You can find all our hikes in the Chablais region here.
Get to know more about us
Fabienne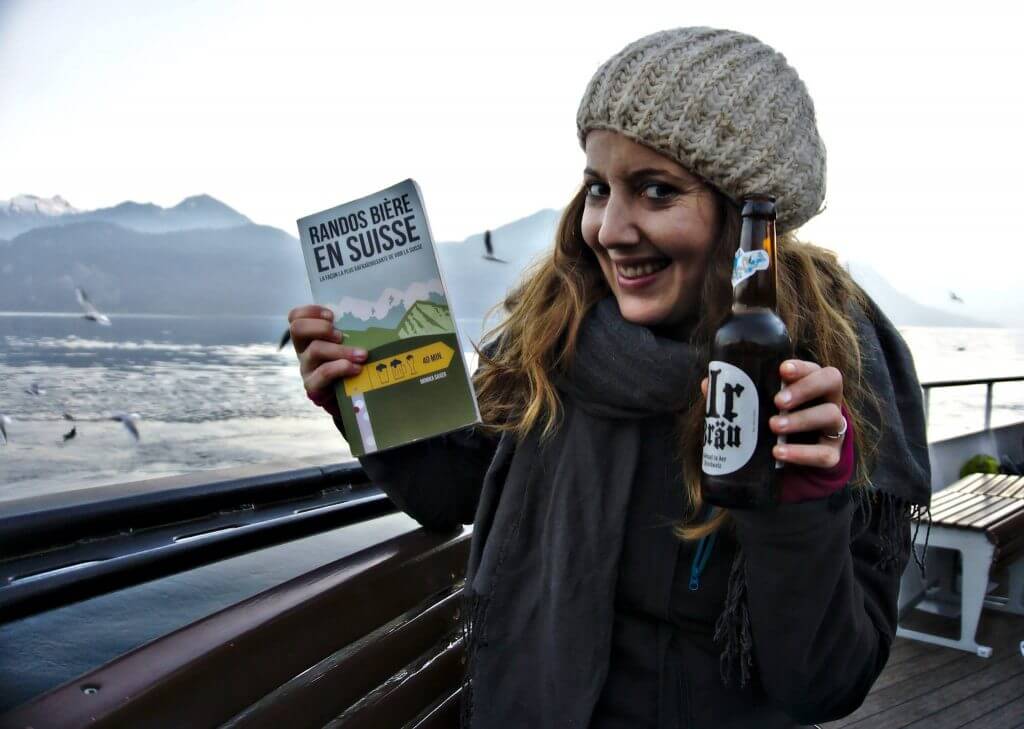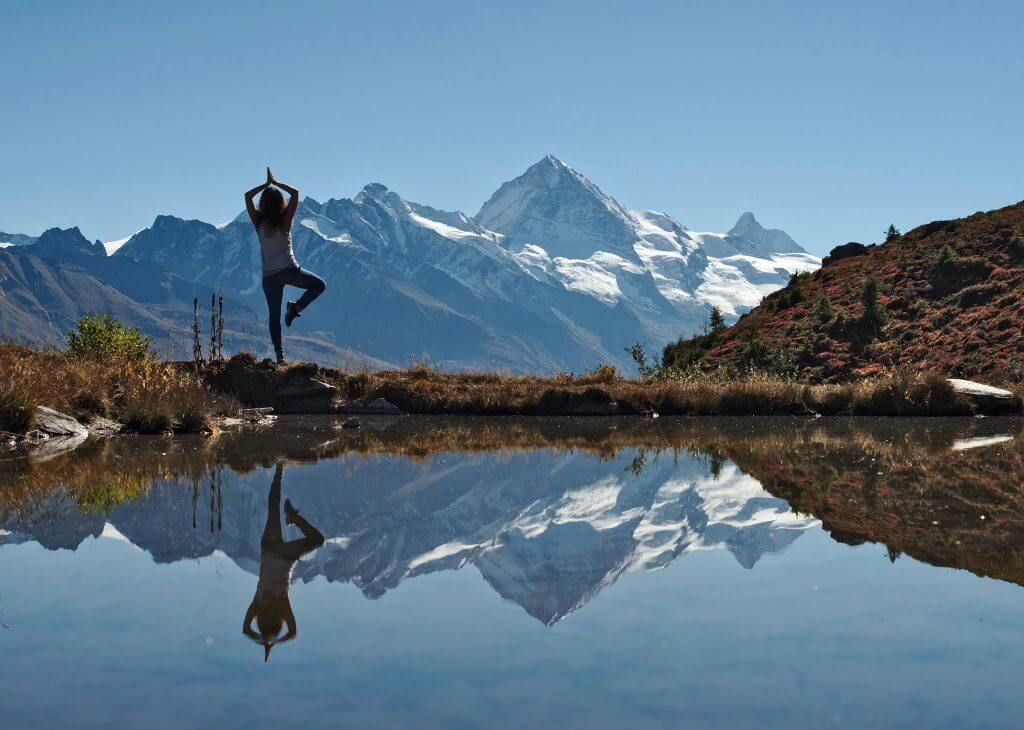 Education and career
After graduating from a business school I will quickly realize that big multi-nationals are not my favorite… I take great pleasure in developing my entrepreneurial spirit in small start-ups in the field of new technologies. Before becoming nomad, I worked 2 years in a mobile app development company in Vienna and almost 2 years in a IT startup in Zurich.
Sports
Well… initially I was rather the lazy one… Sports were not really my "thing". I always preferred going out with my friends and enjoying a good drink with them while gossiping a bit. I got into sports about ten years ago when I met Benoit 🙂 (My yoga skills are not quite there yet 😉 …). Now I am a passionate hiker and what I enjoy most is simply being outdoors.
Personality
Spontaneous and smiling by nature, I can also be quite stubborn (it's probably my Swiss-German roots). I'm also a number addict! I love keeping our budgets while travelling and I love preparing our articles on the subject in detail. #IamNormalIPromise
Benoit (aka Ben)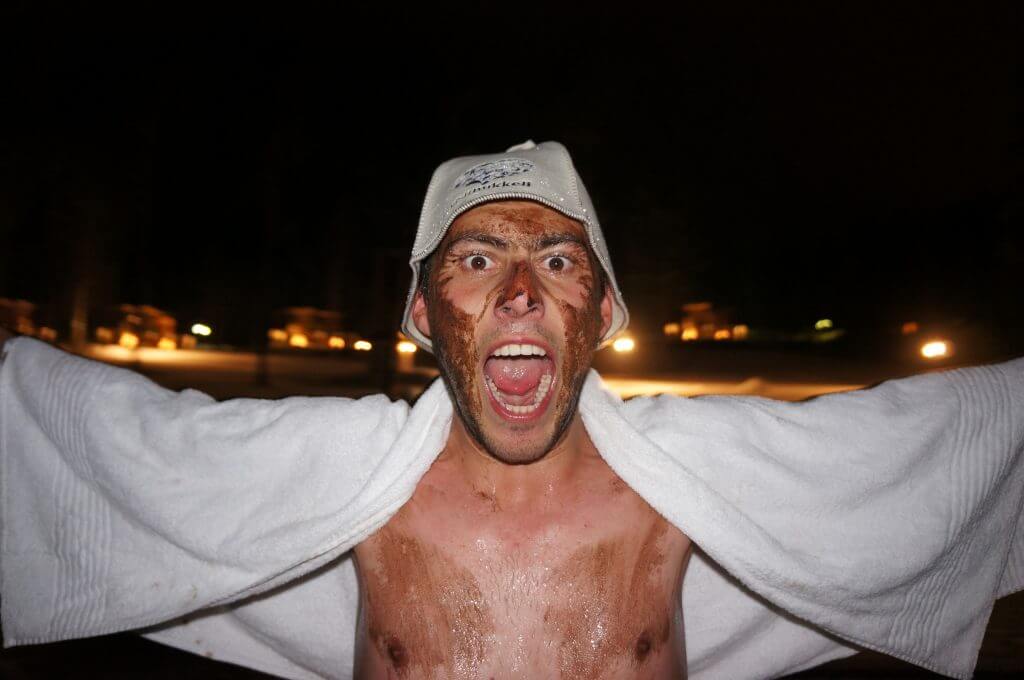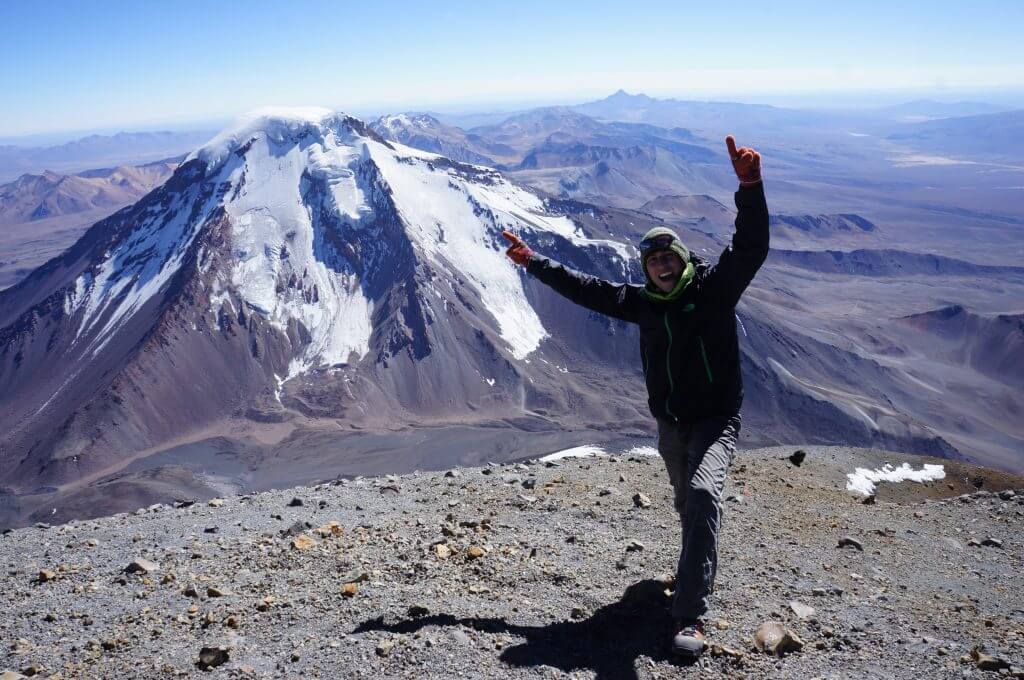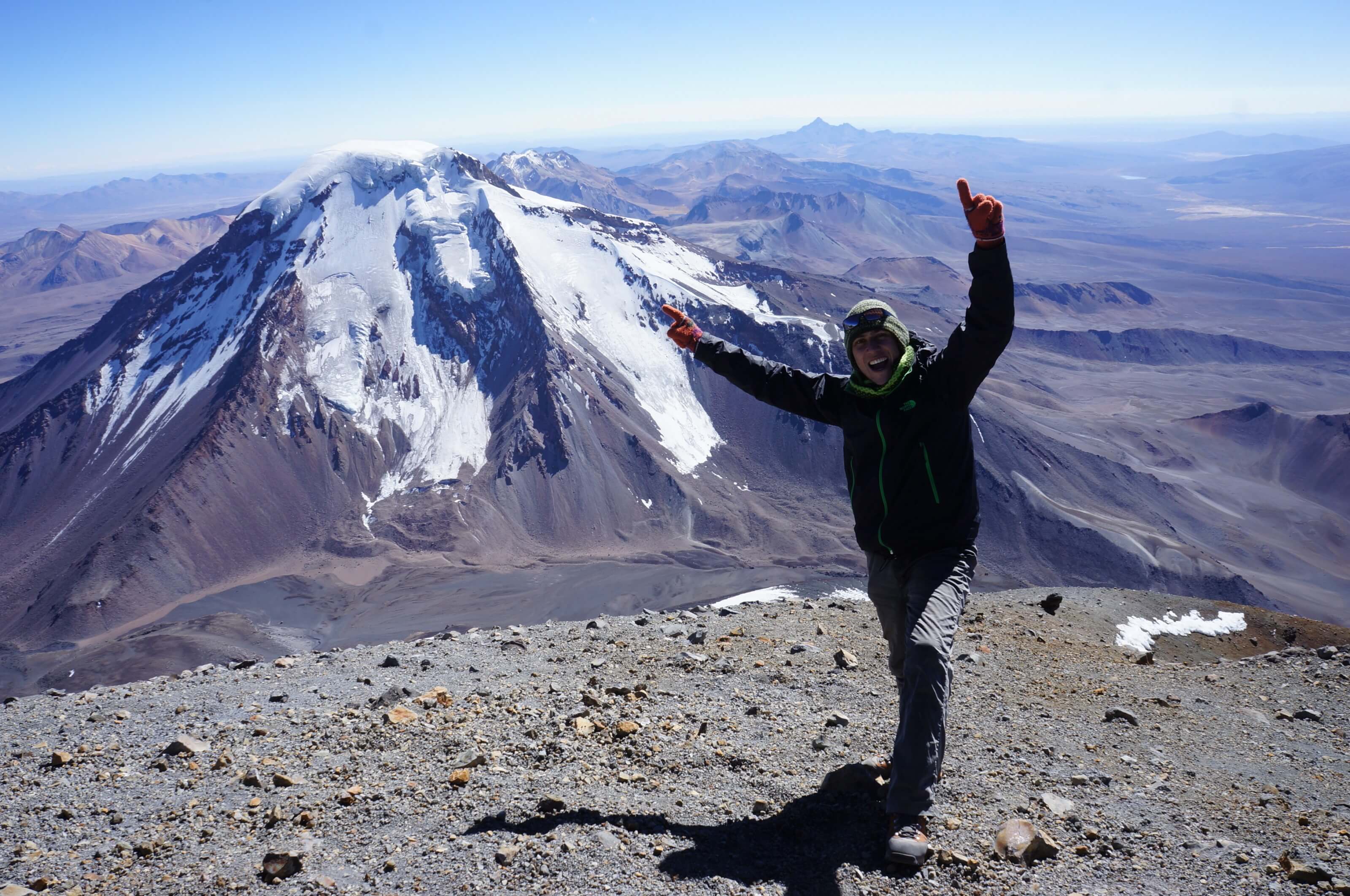 Education and career
After a master's degree in biomechanics, I tried my hand at academic research by starting a PhD in numerical biomechanics in Vienna. Having always been interested in the web and passionate about self-taught skills, I took advantage of our project to travel around the world to learn how to code… and that's how Novo-monde was born! Since our return, I have decided not to finish my PhD and to devote myself 200% to the web.
Sports
A table tennis fan (although some will say it's not a sport), I also love beach volleyball, skiing and so on… Since our trip around the world, I have obviously taken up hiking for the feeling of freedom it gives. Nothing beats a few days of hiking with our tent to discover a place at our own pace.
Personality
Fabienne would say "Pragmatism in its purest form" :)…. and that's not completely wrong! But above all, I am a passionate person and when I do something, I give 300% of myself. For me, nothing is worse than routine. I like to learn new things, to constantly challenge myself and I wouldn't consider life any other way
Novo-Monde
Our blog was born in August 2012, when our project to go travel the world were still in the early stages… Why did we create a blog? Well, to tell you the truth, it was by reading other blogs that we got the kick in the butt we needed to get started, so we thought we'd like to share it too! From the beginning we have tried to inspire, inform and make you smile!
Travelling around the world is a crazy adventure, something that changes you forever, but believe us it's also something really accessible! You don't have to be a millionaire or sell a kidney to explore this beautiful world. Whether it is a month or several years, a trip will probably always be one of your best investments.
Sharing Information
On Novo-World we try to share as much information as possible to help you prepare such a trip. Here are some readings that may be useful to you if you are thinking about a future long-distance trip: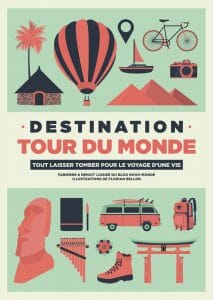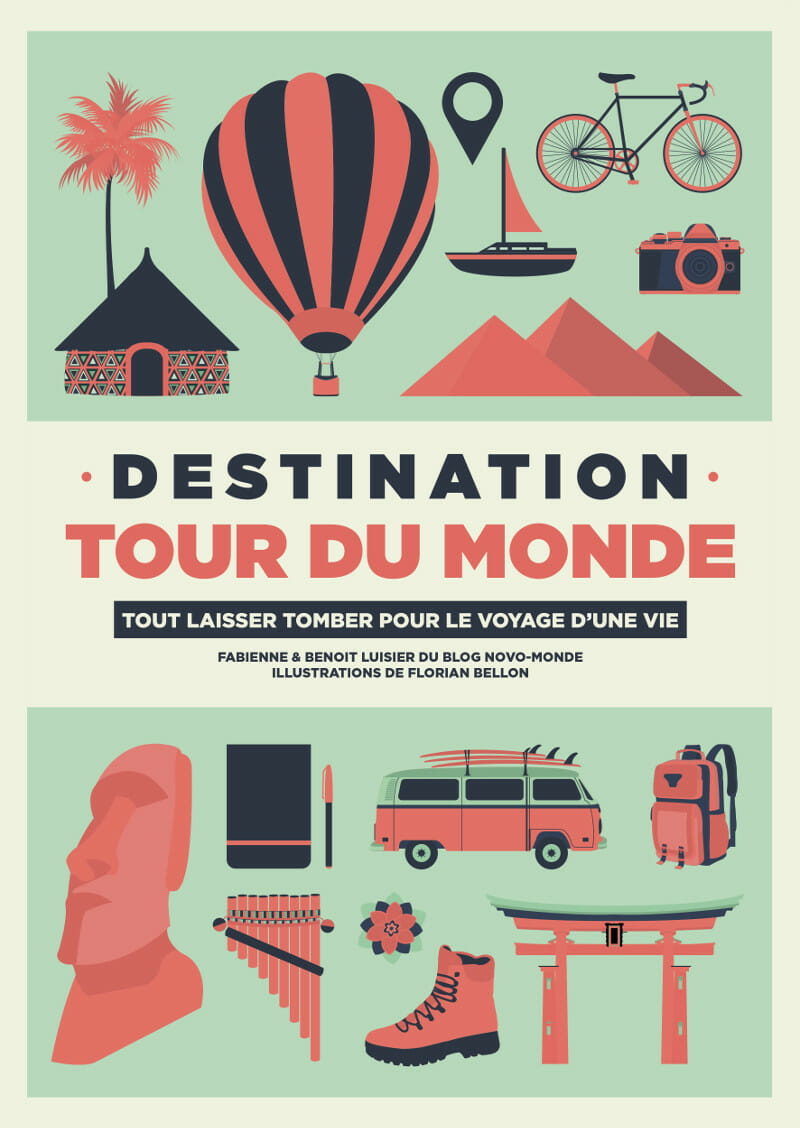 And more recently (in April 2018), after 18 months of hard work, we realized one of our biggest dreams:) We have just released our first paper book published by Helvetiq : Destination Tour du Monde . We really put our hearts into this book and we hope you will have as much fun reading it as we did writing it! A very imaginative and 100% inspiring book that will hopefully help as many people as possible to embark on the adventure of a long-distance trip…
Currently this book is only available in french, but an english version will be coming soon! Stay tuned!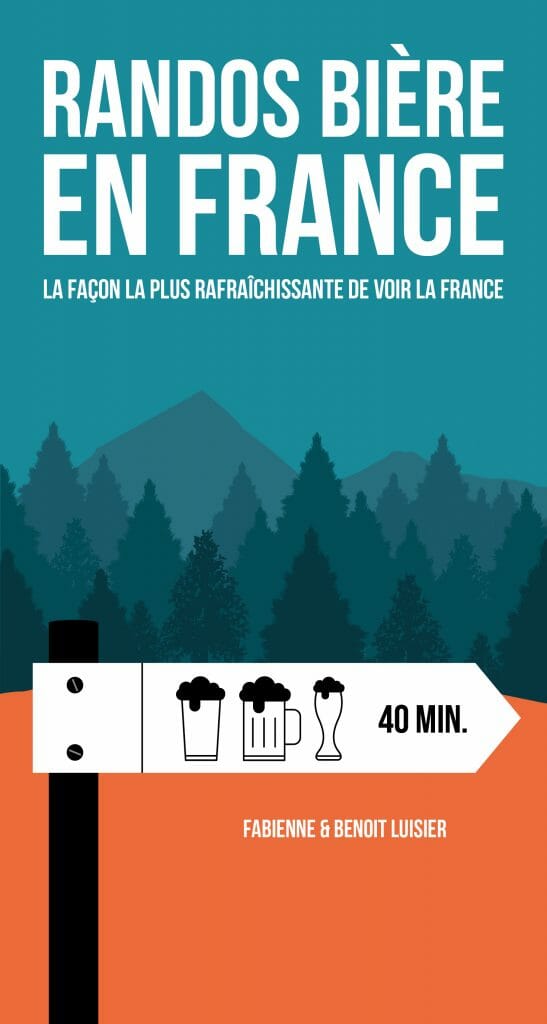 Even more recently (February 2019), we announced the release of our brand new book: "Randos Bière en France" (Beer Hiking in France)! A hoppy project that will get you moving in France.
This book is all about hiking and… drinking good artisanal and local beers! We've created 70 hiking routes that all have one thing in common: they end at a local artisanal brewery.
This book has also been published by Helvetiq and the least we can say is that between Destination tour du monde and this one, most of our great passions are now put on paper!We are just so happy to have had the opportunity to concoct 70 hiking routes in France that all end with a good local artisanal beer! Are you ready to put on your hiking shoes?
Note: This book is currently only available in French…
We would like to end this About page by sending you a THANK YOU
We never imagined that our blog would get to where it is today…. In 10 years of blogging, more than 400 articles, about 40 videos and countless photos have been posted.
Over the years the blog has become one of the most read french travel blogs with over 150'000 monthly readers. We are so grateful for every single comment, email and all the amazing readers we've met "in real life" so far. This blog has been an epic adventure and we simply cannot wait to see where this will bring us in the future!
In short, THANK YOU, THANK YOU and THANK YOU!
Keep the Travel Spirit!