Planning a round-the-world trip (or long-distance trip) is not necessarily a small task! It can even be scary at first! You certainly ask yourself tons of questions like:
Is it really a good decision?
How much does it cost to travel around the world?
Where to start between paperwork, vaccinations, insurance, and equipment?
What about my résumé?
What to do with my apartment, my stuff, my furniture?
It all seems very complicated to me…
Aren't there dangerous places in South America?
Does this sound familiar to you? We reassure you right away, we asked ourselves these questions before leaving for our trip around the world! To tell you the truth, we were a little bit lost when this project emerged… But after spending a lot of time on travel blogs and forums, we managed to gather a maximum of information to stop making excuses and to start without any worries.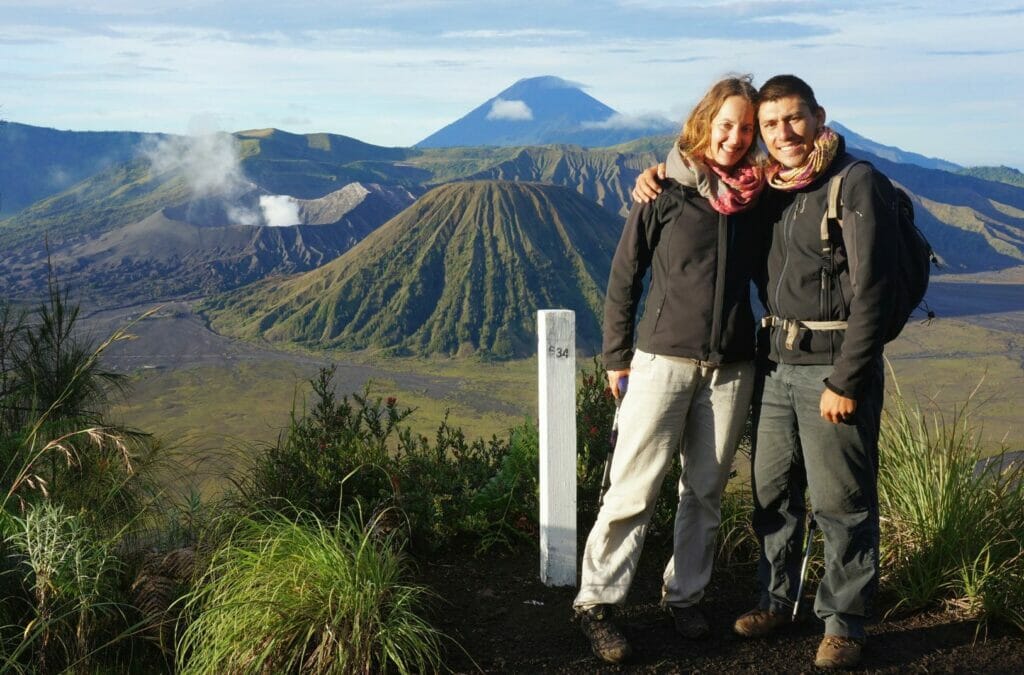 With the experience of this first long-distance trip (and the others that followed 😉), we can now share with you what we would have done differently, the mistakes not to make, the equipment that we think is essential, the useful tips, etc.
So, you want to start your round-the-world trip adventure? Follow the guide!
So we have created a complete ebook that details all the important steps to plan a round-the-world trip. This ebook is a project in which we put all our heart, it is now part of "our babies". We hope it will help you to take the plunge and organize your world tour to make the most of this wonderful experience!
To consult the ebook, you have the choice between browsing the different pages created for each chapter (we give you the summary below) on the blog or downloading it directly in PDF format to read it quietly on your computer, smartphone, tablet, or even print it if you want!
Here is the summary of the festivities:
In this first chapter, we come back to all the reasons that push you to travel but also to the excuses that are still holding you back from quitting your job and leaving everything behind to travel around the world! We will break down each excuse and give you solutions to solve these problems. We also discuss an important question: should you travel alone or with someone?
It's all very well to travel, but how much does a round-the-world trip cost? In this chapter, we detail all the expenses related to a long-distance trip. Daily budget, accommodation, insurance, vaccines, equipment, transportation, visas, bank fees, budget for the return trip… Everything is covered! So you will find all our tips to save without sacrificing everything. Yes, a round-the-world trip is within your reach!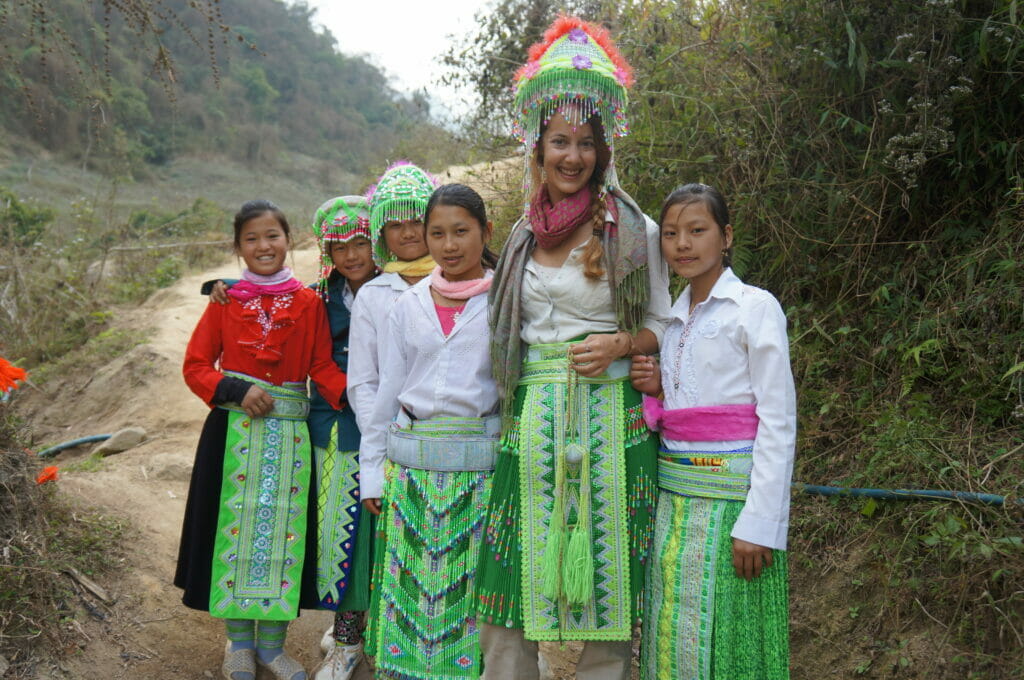 Now that you have the budget, you will have to plan the itinerary of your travel around the world… or not! There are two different ways of doing this… We give you all the advice and all the elements to take into account so that you can establish YOUR itinerary for this trip around the world.
Here again, there are 2 choices: take your plane tickets as you go or buy a travel round-the-world ticket. In this chapter, we review the advantages and disadvantages of these special round-the-world tickets and we give you all the tips to buy your plane tickets cheaper!
Health is an important point when you plan a journey around the world because you have to think about it beforehand with insurance and vaccines, but also during the trip with specific treatments (your usual medicine, anti-malaria medication) and the backpacking first aid kit, which is essential for the trip. In this section, you will find all our pieces of advice to be prepared for any eventuality during your round-the-world trip and leave serenely!
What equipment should I take for a world tour? How much clothing should I take? If this is your first long-distance trip, you may be wondering how to carry everything you will need for 6 months, 1 year, or more. It's like your home that you'll be carrying on your back for all that time, so you might as well choose each item carefully. In this chapter, we open our backpacks and give you a backpacking checklist to help you prepare your gear!
Even though it has many benefits, travel still has its share of risks, and knowing about them will help you avoid or overcome them. Whether it's about diseases, security, or encountering all kinds of bugs or ailments (homesickness, motion sickness), we go over all the risks of traveling around the world!
OK, you have all the cards in hand to plan your round-the-world trip, all you have to do is to establish a checklist before the big departure! We have established a summary schedule for you, spreading out all the preparations over 1 year before D-day.
Download our free pdf E-book!
Subscribe to our Newsletter and get a free E-book with more than 100 pages to help you prepare your trip around the world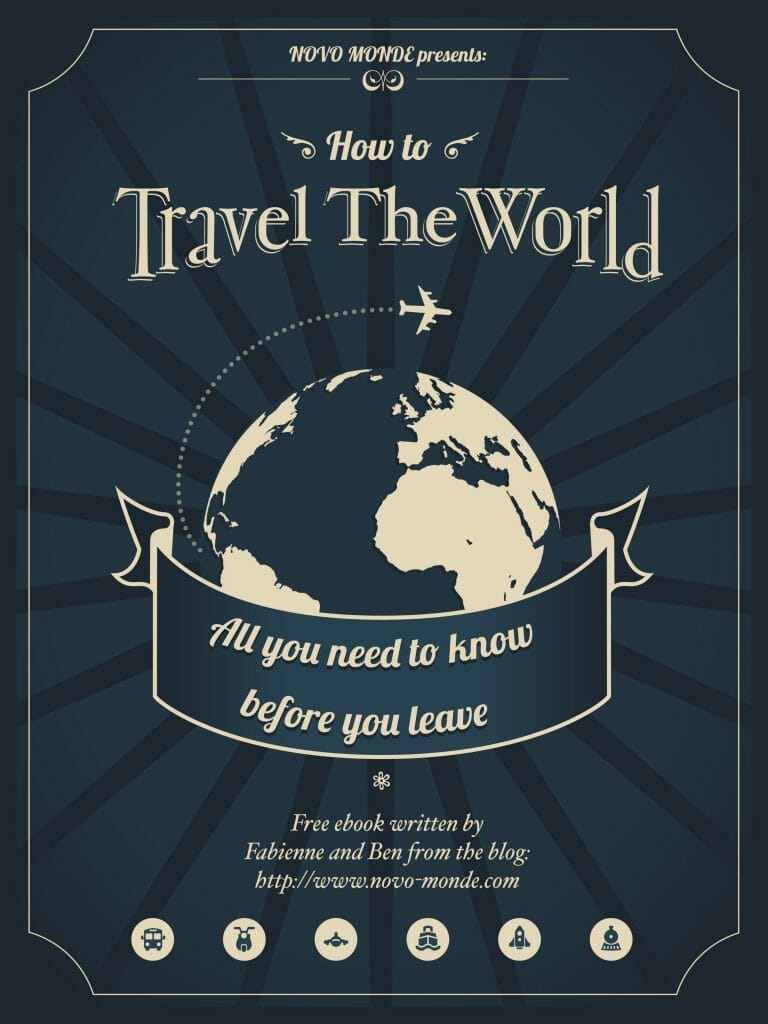 Pin our ebook