Among the multitude of cameras available today (compact, hybrid, DSLR or bridge), how to choose the camera gear that is right for you?
This question, which may seem quite simple on the surface, is in fact rather complex because there are no best camera in reality! The best camera (for your case) will depend very much on your expectations and what you want to do with it.
For example, you could look for a good quality camera but small enough to travel. You could also look for a camera to take beautiful night shots or northern lights on your next trip to Lapland. Maybe you want to make beautiful portraits (with a beautiful blurred background) or simply beautiful landscapes. Maybe you are also looking for video (in addition to photography).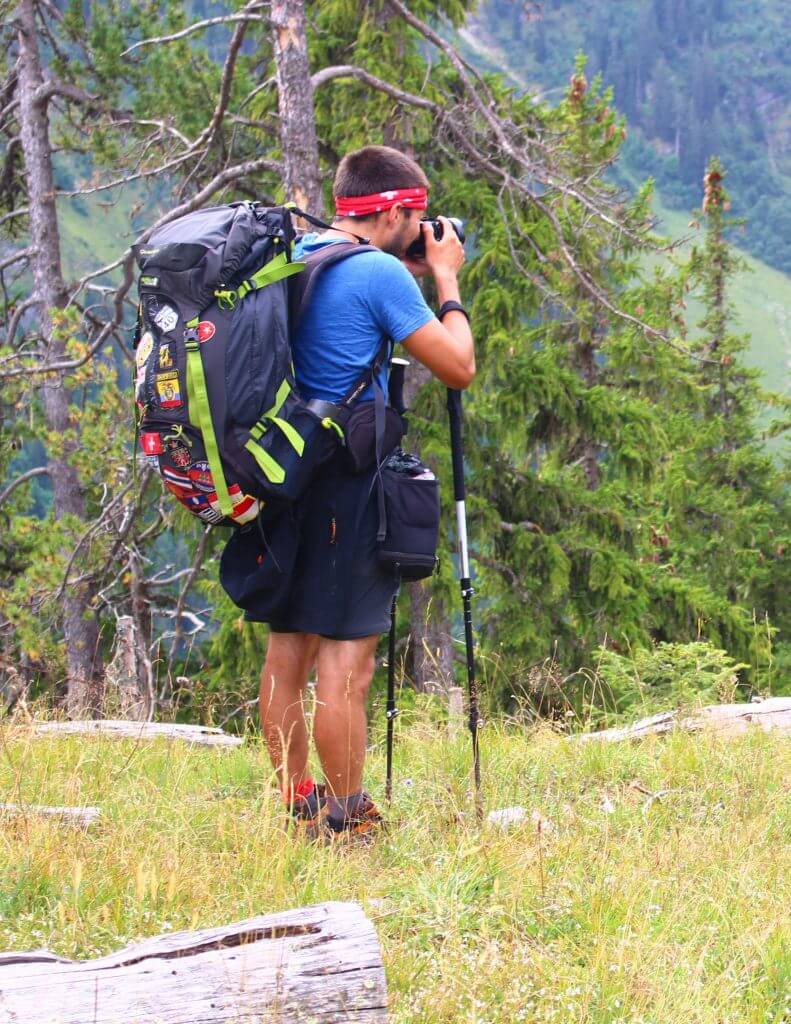 And finally you certainly don't have an unlimited budget and you are probably looking for a cheap camera with a good price/quality ratio.
So this is where the nightmare begins for many people (we received LOT of questions from readers about our photo gear and how / which camera to choose for this or that situation). There are hundreds of different cameras and it can be extremely difficult to find your way around if you don't know some important criteria / differences.
Since we went backpacking around the world, I (Benoit) have been passionate about photography (you can find our best pictures here or on instagram) and I have invested a lot of time to find quality photo gear that I can take everywhere during our trips.
My goal in this article is to share with you my experience on the matter so that you have all the cards in hand to choose and buy the camera that suits you for your travels or your hobbies.
Note: This article contains affiliate links to different cameras. Please note that we are not sponsored by any brand of cameras and that we have purchased all our equipment ourselves. I tried to remain as neutral as possible despite my personal preferences. If you buy a device through one of our links, you won't pay more and we'll just get a small commission that will help us continue to work on our site and offer this kind of free and independent content. In addition, we try not to put any links towards Amazon and recommend you rather to buy your gear on other sites (B&H) or even to buy second hand on ebay.

Latest Update: 26/01/2023
The different types of camera
There are several major families of cameras and a first step for selecting a model adapted to your practice is to decide which type of camera to choose. For me, there are 3 main families of cameras which are the Compact cameras, DSLR cameras and Mirrorless cameras (there are other families like bridges but I will not talk about them in this guide because they are in my opinion uninteresting and obsolete compared to hybrids and the last generations of compact cameras).
The compact camera (or point and shoot camera)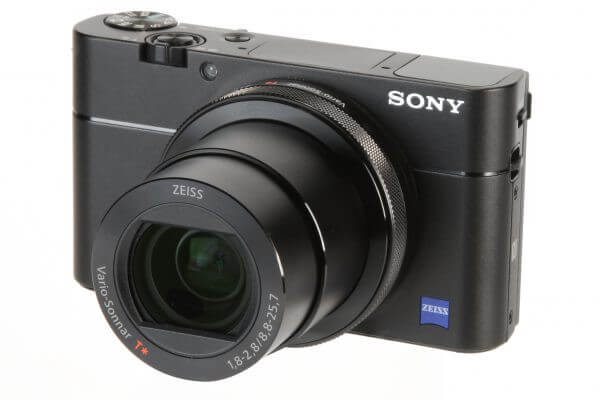 Compact cameras are the family of cameras with a single fixed lens. They are generally very small and lightweight (between 200 and 400gr) which makes them very interesting for travel photography. They are compact, discreet and can be easily stored in any pocket.
There was a time when point and shoot camera also meant small sensors (which limits performance in low light or high contrast situations) and rather low speed performance (focus and shutter speed, which makes it difficult to take pictures of moving subjects). But that time is over. There is now a range of advanced compact cameras that combines the advantages of the compact (size, weight) with larger sensors, a quality lens and quite good speed performance.
So then this type of compact camera is the ideal camera for travelling, right? Hmmmmmmm not quite… This will obviously depend on your practice of photography. Even if compact cameras have evolved a lot in recent years, they remain less efficient and less versatile than DSLR or mirrorless (Hybrid) cameras. The restriction of one fixed lens obviously does not suit everyone and some people will prefer a slightly larger, more ergonomic and more versatile camera.
Positive
Negative

Size and weight
Small and discreet
Price (even if advanced compact are a bite more expensive)
Good size-weight / image quality ratio for advanced compact cameras

Versatility: a single lens cannot be used in all situations
Ergonomics: not easy to make manual settings on such a small device
Performances: Even if advanced compact cameras are interesting, this will not be sufficient for everyone.
My Opinion:
If size and weight are essential criteria for you and you still want a quality device, invest in an advanced compact camera. Otherwise, simply go with a good smartphone that will take as beautiful pictures as an entry-level compact.
DSLR of Reflex camera
In contrast to compact cameras, there are DSLR (or Reflex) cameras, which consist of a camera body and interchangeable lenses. But the main characteristic of a DSLR is actually the mechanical system of mirrors inside the body as well as the optical viewfinder (it is this mechanical mirror system that makes Reflex cameras larger and more bulky). This system is to be used in contrast to so-called Hybrid of mirrorless cameras that do not have mirrors and have an electronic viewfinder.
Note: by the way, Mirrorless cameras have clearly taken over from DSLRs in the last few years. It is likely that this family will disappear little by little in the years to come!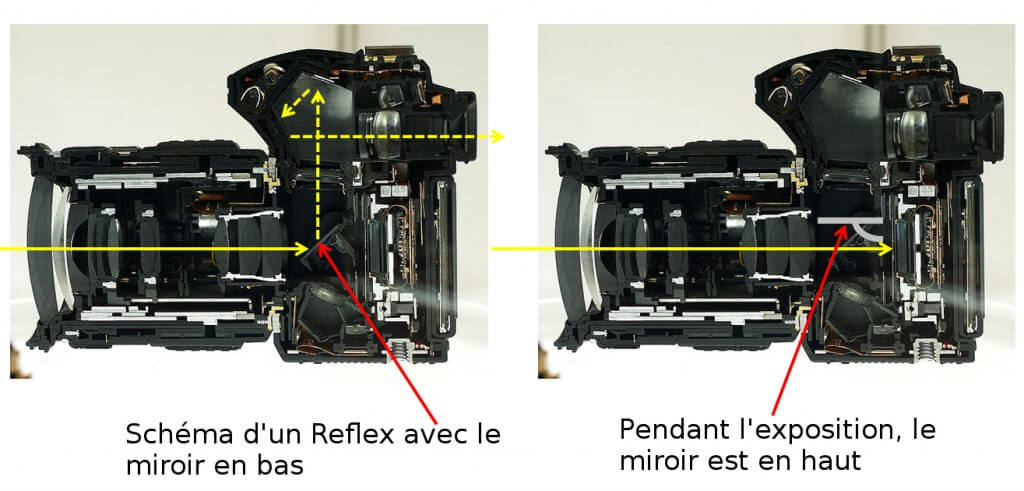 The quality of the images will depend on the performance of the body (sensor size, speed) but especially on the quality of the lens which will greatly influence the final look of the image. Because it must be understood that the main interest of a DSLR camera is the ability to change and use the right lens for a given situation.
I will come back below for all the important criteria for choosing a camera or lenses, but you should know right away that a DSLR is more for people who are interested in photography and who want to learn how to make the right settings for each situation. If you don't want to invest a little time to understand how a DSLR camera works, the automatic mode of a compact will be enough for you (even if with an advanced compact, it is also really worth mastering the basics).
Les plus
Les moins

Performances (sensor size, speed…)
Flexibility with a big choice of lenses for every situations
Ergonomics: The grip is more pleasant on a larger DSLR that has more space for different buttons and settings.

Nothing new in the last years as Mirrorless camera took over this market
The price: a good body with quality lenses can be very expensive
Size and weight
Bulky and not very discreet
My opinion :
If you are seriously getting into photography at the moment, I would recommend you to go for mirrorless cameras! Indeed, all the innovations are developed for this family of cameras now and on the long run, the DSLRs will certainly disappear little by little from the market.
Mirrorless (or Hybrid) camera
Hybrid cameras are really trendy right now. To be honest, the main idea is quite good: To gain weight and size by removing the mechanical mirror system from the DSLR while keeping the possibility of changing lenses. The result is quite interesting with smaller and lighter bodies for very similar performances.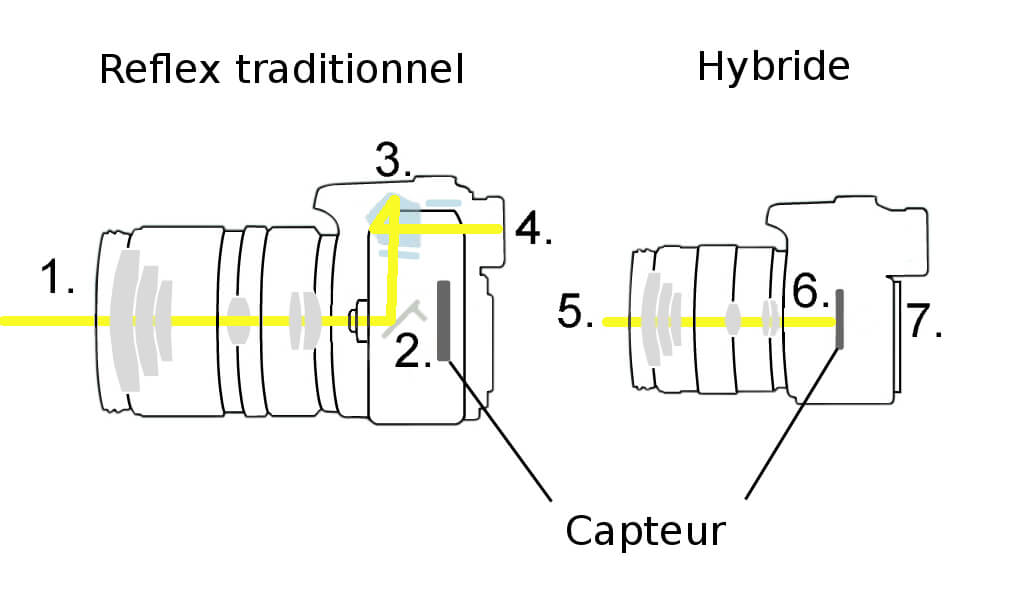 Here too you will tell me: Why buy a traditional DSLR camera if you can take a hybrid with similar performance while saving weight and size? Again, I would tell you that it is above all a question of preferences. People who are familiar with DSLR cameras sometimes find that hybrids are not very ergonomic and do not necessarily like electronic viewfinder. They also sometimes find that with larger lenses, the camera is no longer very "balanced" and that the choice of lenses available is less important for hybrids than for reflexes (even if the latter is less and less true).
Positive
Negative

Performances (sensor size, speed…)
Interchangeable lenses
Very good weight-size / image quality ratio
All innovations are made for mirrorless cameras now

The price: a good body with quality lenses can be very expensive
Less bulky than a DSLR but still not super discreet
The choice of lenses is a little smaller than for Reflexes (but this is changing a lot recently)
My opinion :
If you already have a DSLR and lenses, it may not be worth switching to a mirrorless. But if you are going on a trip, for example, and you are interested in photography, Hybrid cameras are extremely interesting. The gain in weight and size compared to a DSLR is significant and the possibilities are the same. It is this family of cameras that I have chosen for our camera gear but I will come back to this matter below.
Which camera to choose: the most important criteria
Now that you know more about the 3 main camera families, I will now focus a little more on the different criteria that will help you choose the right camera for you. You will find all these criteria in the various comparative tables comparing the best cameras in each family.
Weight and size (discretion)
I chose this criterion first because it is essential for more and more people. Many travellers like us are not ready to sacrifice 1.5 to 2kgs in their backpack for photo gear (the weight of a DSLR with 2-3 lenses), for example. Moreover, in some countries it may also be better to have a smaller and more discreet device to avoid attracting too much attention.
So if weight and size are important criteria for you, you will surely find your happiness in the compact camera family or possibly in hybrids (mirrorless) with a fairly light and versatile lens.
Lens or lenses
Whether you have a Compact, Reflex or Hybrid camera, the lens (or lenses in the case of mirrorless and DSLR) is a fundamental component that will have a great influence on the quality and style of your images. So even though there are many criteria for choosing a lens, here are the main things you should know:
The focal length : It is usually written on the lens (e. g. 16-35mm, 50mm or 70-200mm) and represents how much a lens will enlarge or narrow a subject compared to what can be seen with the naked eye. To give you an idea, the smaller the number, the smaller your subject will be and the larger your angle of view will be (you can put more in your image). On the other hand, the larger the number, the larger your subject will be compared to what you see, but the fewer things you will be able to include in your image (telephoto lenses have a long focal length and allow you to zoom in on a subject a lot).

Focal lengths / credit : fotonerdbrasil

The maximal aperture : It is the number f that is usually indicated just next to the focal length (f/1.8 or f/3.5-5.6). This number represents the maximum aperture that the lens can achieve at a given zoom. The smaller this number, the larger the maximum aperture of the lens. For example:
– 16-35mm f/4 : a wide-angle lens that allows you to vary the focal length between 16 and 35 mm while keeping a maximum aperture constant at f/4.
– 18-55mm f/3.5-5.6 : a versatile lens that allows you to vary the focal length between 18 and 55mm with a maximum aperture of f/3.5 at 18mm and f/5.6 at 55mm.
In general, having a lens with a small f-number (and therefore with a large maximum aperture) is a guarantee of quality. The smaller the f-number, the more light the lens will let through, allowing you to take pictures in low light without reducing the exposure time too much and increasing the ISO sensitivity. In addition, you can also obtain a shallower depth of field, which will allow you to make pretty background blurs (the famous "Bokeh").
But be careful, lenses with a small and constant f-number over the entire focal range are generally more expensive and are also larger and heavier. For a trip, for example, it may be a question of finding the best compromise between a large maximum aperture and a reasonable weight.
The style : We often tend to look mainly at the purely technical characteristics of a lens, but in my opinion, the style or character of a lens is just as important. I always look to see if a lens produces a pretty sunstar effect in front of the sun, if I like the background blur because in the end this kind of detail is also important in the image produced.
Zoom or prime lenses? : A Zoom is a lens with a variable focal length that allows you to zoom in or out on your subject. Even if a zoom seems to be a better investment, you shouldn't necessarily trust appearances too much. Here are the advantages and disadvantages of each type of lens:


Zoom lenses
Prime lenses

Flexibility: a zoom lens can adapt to several situations (can sometimes replace 2 fixed focal lenses).
Quite heavy: more complex in construction, zoom lenses are often heavier than fixed focal lenses.
Smaller maximum aperture: for the same budget, zoom lenses have a lower f-number than primes
Quite expensive: as they are more complex in construction, a good zoom is often quite expensive

Lightness: prime lenses are quite simple in construction and are therefore generally quite small and lightweight
Cheap: compared to Zoom lenses, fixed focal lenses are generally cheaper
Quality: for the same budget, a prime lens generally produces sharper images and has a better maximum aperture than a zoom (thanks to the simpler construction).
My advice
If you buy a DSLR or Hybrid camera, it is usually worth investing a little more to buy a good quality lens in addition to the kit lens, which is often of poor quality (or buy the body only with another lens). That you get an idea, in terms of results, it is better to have a good lens on an entry-level camera than the other way around.
The sensor size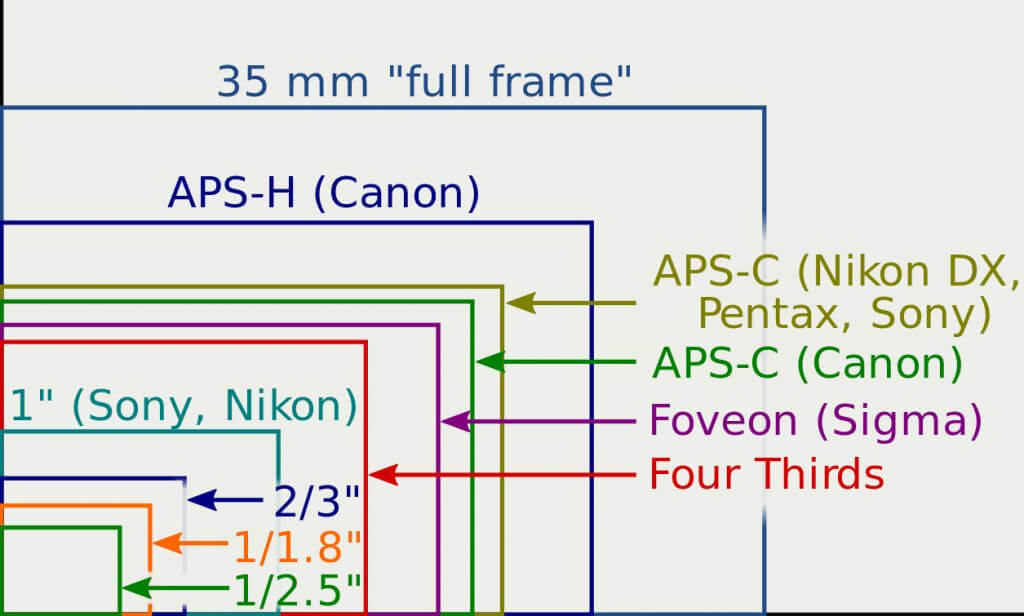 The sensor (electronic light-sensitive surface) is the essential element of the body that has replaced film in the digital age. Without going into too many technical details, be aware that the larger the sensor, the better its performance in low-light conditions (better sensitivity to light) and in high-contrast light conditions (greater dynamic range). For example, by combining a "Full Frame" sensor, a lens that lets in a lot of light and a long exposure time, you can take beautiful night pictures.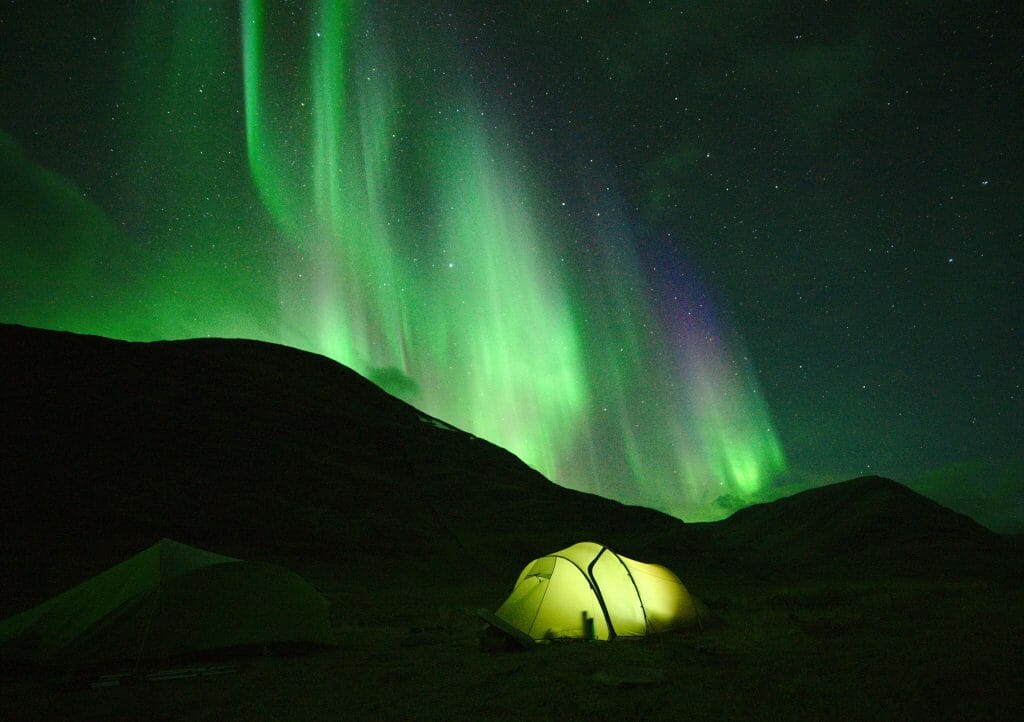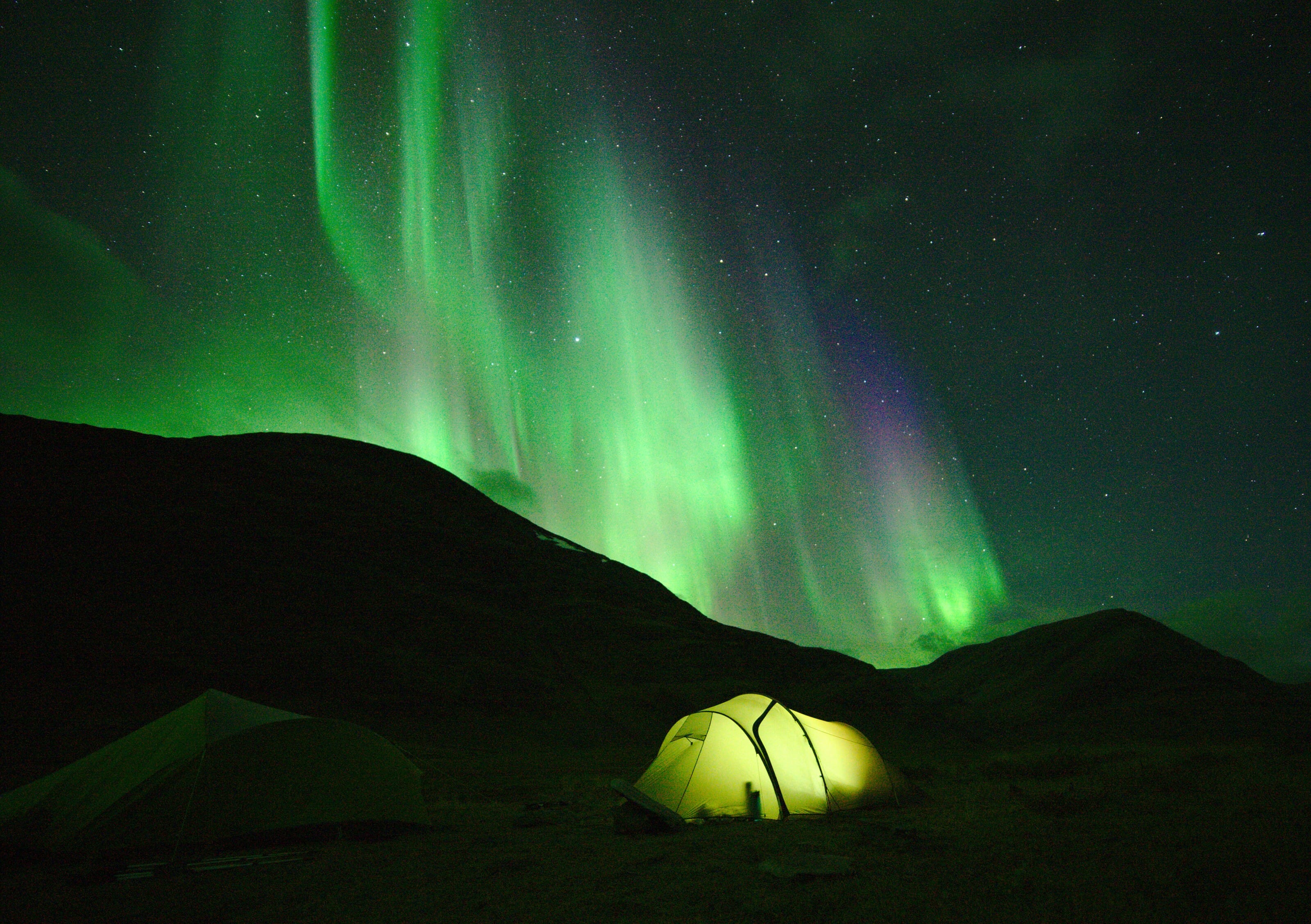 To give you an idea, in general the advanced compact cameras have sensors from 1″ up to APS-C while the DSLR and mirrorless have larger sensors from APS-C to Full frame.
The resolution ( or number of Megapixels )
Often used as a marketing tool, resolution is less important than it seems. The trick is that almost all cameras now have enough resolution (around 16-20 Megapixels) to make beautiful and large prints (Poster, frames…). The only advantage of having a higher resolution is to be able to crop your images a lot in post processing (zoom on a part of the image) while keeping a sufficient resolution.
Robustness (resistance , waterproof, weatherproof)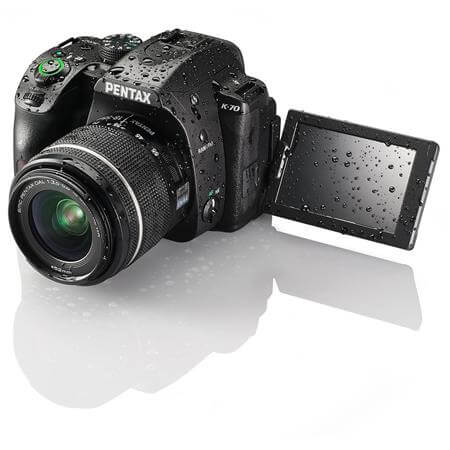 The robustness of a camera is an important criteria especially if you are planning to go on a round-the-world trip (believe me when I tell you that it is difficult to avoid dust, dirt or even humidity while traveling). The idea is not to have a camera that is completely shock-proof and waterproof but to have a camera well enough designed to resist use in wet, dusty, windy conditions etc…
In this context, you will probably hear about weatherproof or weathersealed devices (i.e. it is supposed to withstand the conditions mentioned above). The problem is that each brand uses this terminology in its own way and it is better to rely on the opinions of users to know what a device can withstand (this is what we have tried to do in our comparative tables).
The stabilization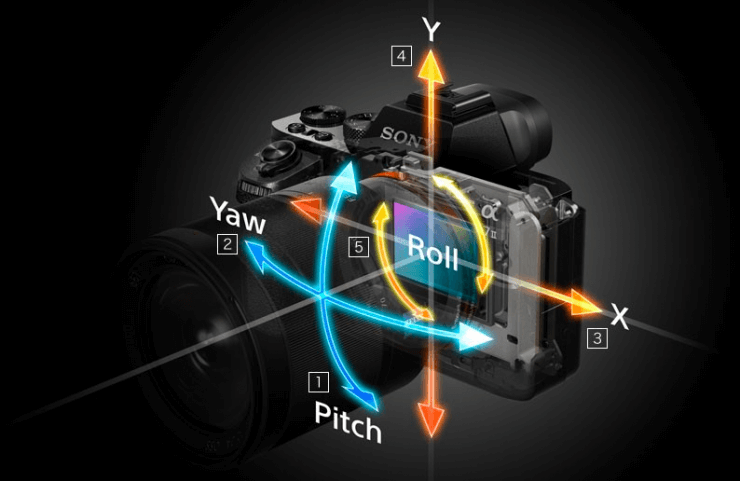 Stabilization is a mechanical system that compensates for the micro-movements made by the photographer in order to avoid blurry photos (motion blur) as much as possible. Thanks to stabilization, it is also possible to save up to 2-3 steps in exposure time, for example (as the camera is stabilized, the exposure time can be increased and still obtain a sharp image), which can be extremely useful in low-light situations without tripods. Stabilization is also very useful in video to eliminate the very unpleasant micro movements that can be seen when filming at arm's length. There are 2 types of stabilizations:
Stabilization in the body: This consists in compensating the photographer's movements by moving the sensor inside the body. It is very interesting because it allows stabilization regardless of the lens used.
Stabilization in the lens: These are the elements in the lens that move to compensate for the photographer's movements.
My opinion :
I would recommend a stabilized camera body if you can afford it because I find it brings a real plus in many situations (low lights, when zooming in on a distant subject, video) regardless of the lens. For me it has become a must!
Additional functionalities
This is a deliberately vague criteria because it includes all these features that are not necessarily important for everyone. Personally, I couldn't do without some features that I find really useful. Here are some of them:
Tilting screen: It is interesting to have the possibility to tilt or rotate the screen in situations where it is not possible to put your eye in front of the viewfinder (close to the ground, higher than your head, to take pictures in a discreet way)
Touch screen: The touch screen is a really interesting feature to navigate menus more easily, focus with your finger (essential for videographers for example)…
Applications: It is sometimes possible to install applications to make timelapse, superimpose several images or do other things that would normally only be possible in post processing. I am personally very fond of this kind of application which allows me to save time or avoid carrying certain filters (such as ND filters which can be more or less replaced by superimposed images).
Connectivity: I am thinking in particular about Wifi, which allows you to share photos directly on social networks, upload them to the cloud or transfer them to a smartphone. There is also the blootooth or NFC that make it easy to transfer photos to a smartphone or computer without a cable.
Configurable buttons: It's also something I like: the ability to assign certain functions or settings that I often use to certain buttons to save time.
And certainly many others…. (do not hesitate to mention it in comments)
Battery life
This is obviously a criteria to keep in mind, but it is often difficult to compare between models. DSLR often have a better autonomy than compact or hybrid. But in general I would say that by having one or two extra batteries and not spending too much time looking at the pictures on the screen, you shouldn't have any battery problems.
If you know, however, that you will be short in battery life for a few days, deactivate the screen and use only the optical or electronic viewfinder to take your pictures (if you have the option). If your device has features like wifi, Bluetooth… you can also disable them to save battery power. And in case of very cold temperatures, always keep your batteries warm (close to the body) to prevent them from discharging.
Video capabilities (4k camera)
Video is on the rise right now (with drones, action cams etc…) and you may want to bring back some nice videos from your travels to do some editing. Be aware that all models from advanced compact cameras to DSLR will allow you to record videos in full HD at least, which is already very good for most of the people.
However, if you really want to make more advanced video editing, hybrid cameras have taken the lead in terms of video. Thanks to the autofocus technology directly on the sensor (even if this system is also present on some DSLR now), their lighter weight and the 4k in cameras like the Panasonic GH5 (better quality than Full HD which allows to crop and stabilize images better) which is available on more and more cheaper cameras, I recommend you a hybrid camera for video.
The different camera modes (or PASM)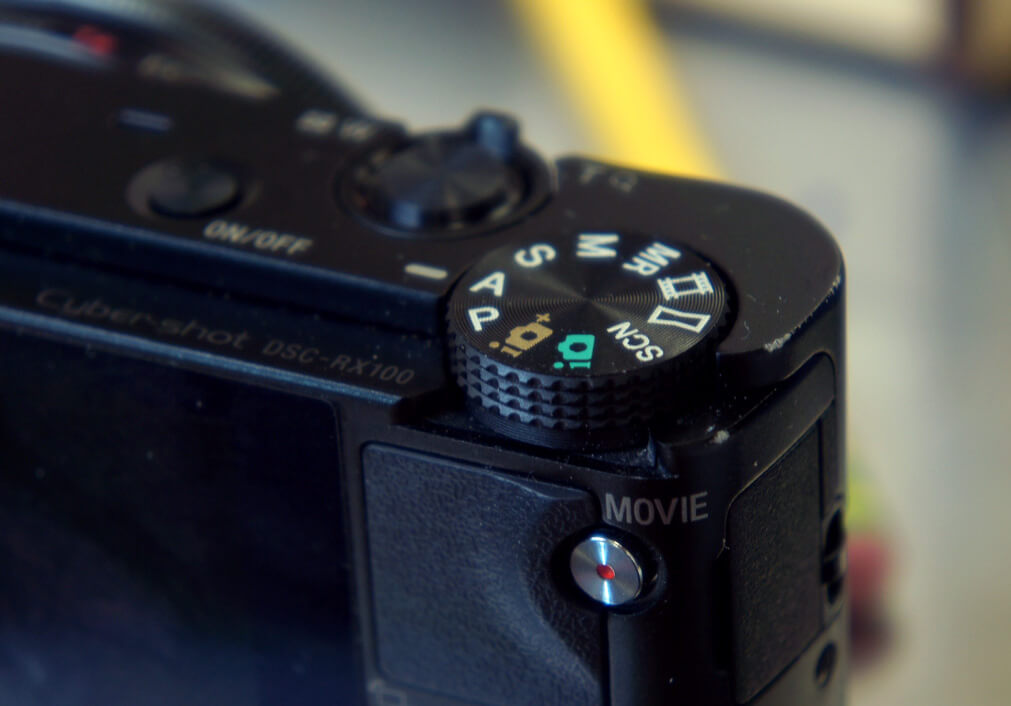 These modes should be available on all advanced Compact, Hybrid or Reflex cameras (but it is better to check) and allow you to precisely control the 3 exposure parameters: aperture, exposure time and ISO sensitivity. Even if you are a beginner in photography, I really recommend that you learn to use these modes and not trust the automatic mode of your camera! Your photos will only be better. Let's review these 4 modes:
P as program: The camera measures brightness and offers several aperture/exposure time pairs that give a normal exposure to the image for a given ISO sensitivity. I never use this mode that I find useful only to learn/see the relationship between aperture and exposure time on the image.
A / Av as aperture priority: It's simple, you set the aperture you want and the ISO sensitivity and the camera calculates the ideal exposure time for a well exposed image. This is the ideal mode to use if you want to manually control your depth of field to make, for example, a pretty portrait with a blurry background.
S / Tv as exposure priority: This is the opposite of the previous mode. You set the desired exposure time and ISO sensitivity and the camera calculates the aperture to ensure a well exposed image. This is an extremely useful mode for photographing moving subjects when you know you will need a short exposure time.
M as manuel : As the name suggests, you choose all your settings yourself using the manual mode. This mode requires a little more experience, but it becomes essential when you feel that your camera is not choosing the right settings.
For more details on how to use these modes or to improve your photography, I invite you to read the useful resources section at the end of the article.
The format ( jpeg or raw )
Here again, these 2 formats are present on almost all advanced compact, DSLR and Hybrid cameras (but check that the raw format is there… it's important!). It is important to understand the difference between these 2 formats:
jpeg : It is the most widely used image compression format on the web (almost all the images you see on the web are jpegs). But compression also means the loss of information to create lighter images. So when you save your images in jpeg with your camera, your images are certainly quite light and ready to be used but they also contain much less information than in a raw file. You will therefore have much less flexibility to edit your images in post-processing and you let the camera make some choices for you.
raw : This is the raw format of an image that contains all the information recorded by the sensor. Who says all the information, also says very heavy images! Indeed, a raw file is generally between 20 and 60 Mb (it is better to have a large external hard drive). Moreover a raw file is not strictly speaking an image and must be post-processed with a software to be able to be exploited… it means that photo editing is mandatory! On the other hand, it is obviously the file format that gives the most possibility and control for editing with specialized software (lightroom for example).
My Opinion:
I strongly advise you to save your photos in raw format if you are interested in photography (and therefore post-processing) and in jpeg + raw if you are not sure (each image is saved in both formats). In my case, I wasn't really interested in photography during our round the world trip and only saved the photos in jpeg. But now I bitterly regret not having the raw files of our 19 months trip because I can't exploit these pictures to their full potential now. And even if saving the 2 formats for each photo takes up space, nowadays an external hard drive of several Tb costs less than 100$ so why not!
Comparison of the best digital cameras by price range
best camera under 500$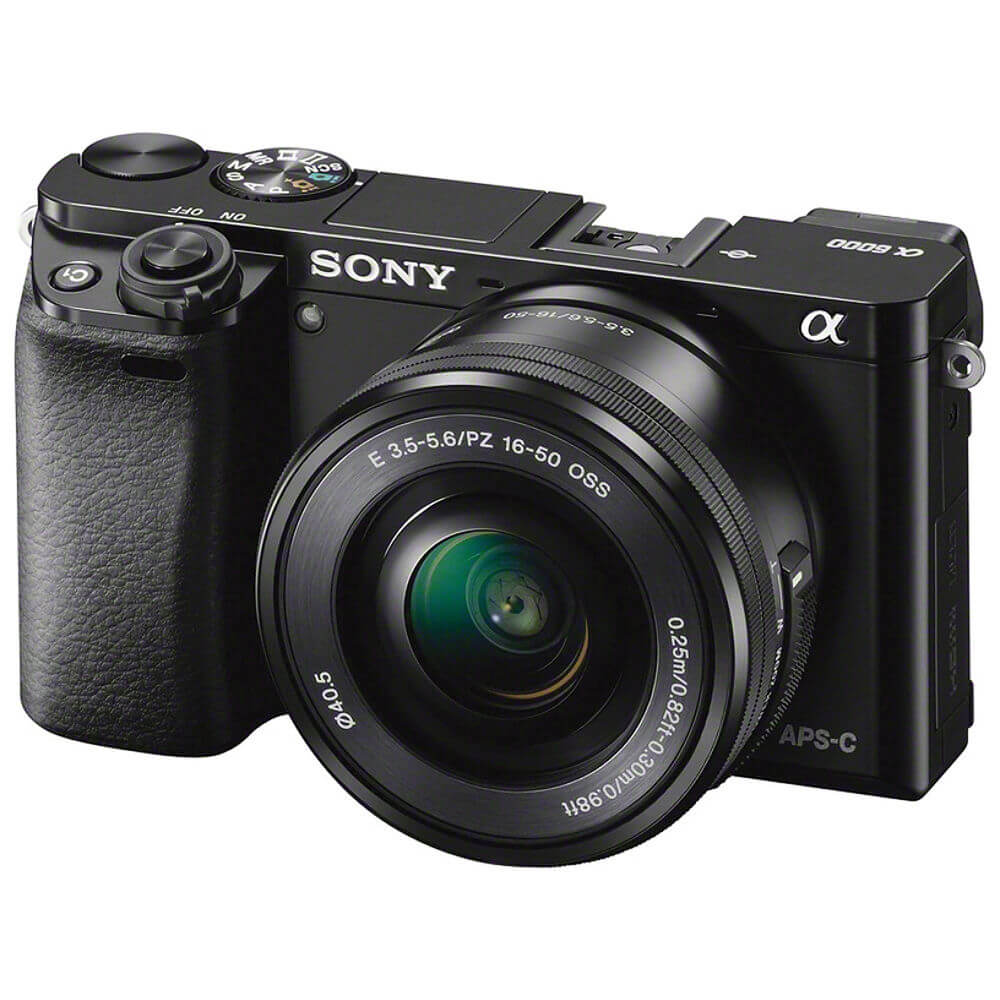 If you have a very tight budget, I recommend the 1st model of the Sony RX 100 Compact Series, which has seen its price drop significantly with the arrival of its successors but is still very good. A compact expert with a 1″ sensor for less than 3-400€ is definitely not bad. You could also add 100 bucks and buy the very nice Panasonic ZS100
And if you want to look at mirrorless cameras, I would recommend you to add 100€ to your budget and take a look at the Sony A6000. This camera offer a very good quality/price ratio (APS-C sensor for a very low price) and will allow you to evolve in your photography practice (understand that you can progress a lot before you feel limited with this camera)
best camera under 800$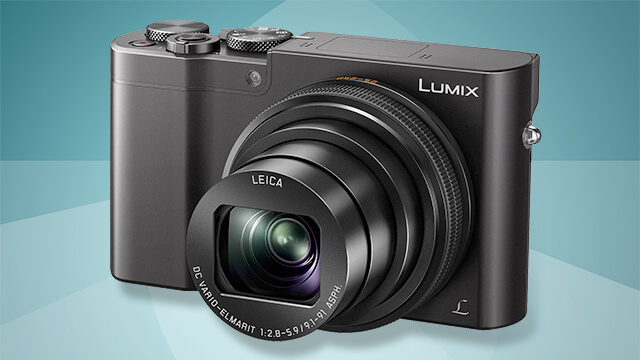 For less than 800$, you can afford some of the best Compact cameras of the moment. But I would still recommend you to take a look at the Sony RX100 M4 or the Panasonic ZS 100 which offers excellent value for money (less than 600$) and are great cameras to travel with.
If you prefer a Hybrid cameras, you can buy the excellent Olympus EM10 M4 which is a super small mirrorless full of qualities (stabilization in the body, 4k, tilting touch screen). With an APS-C sensor, there is the Canon EOS M50 M2 which is really packed with qualities (4k, 180 degrees rotating screen) for such a small price!
best camera under 1000$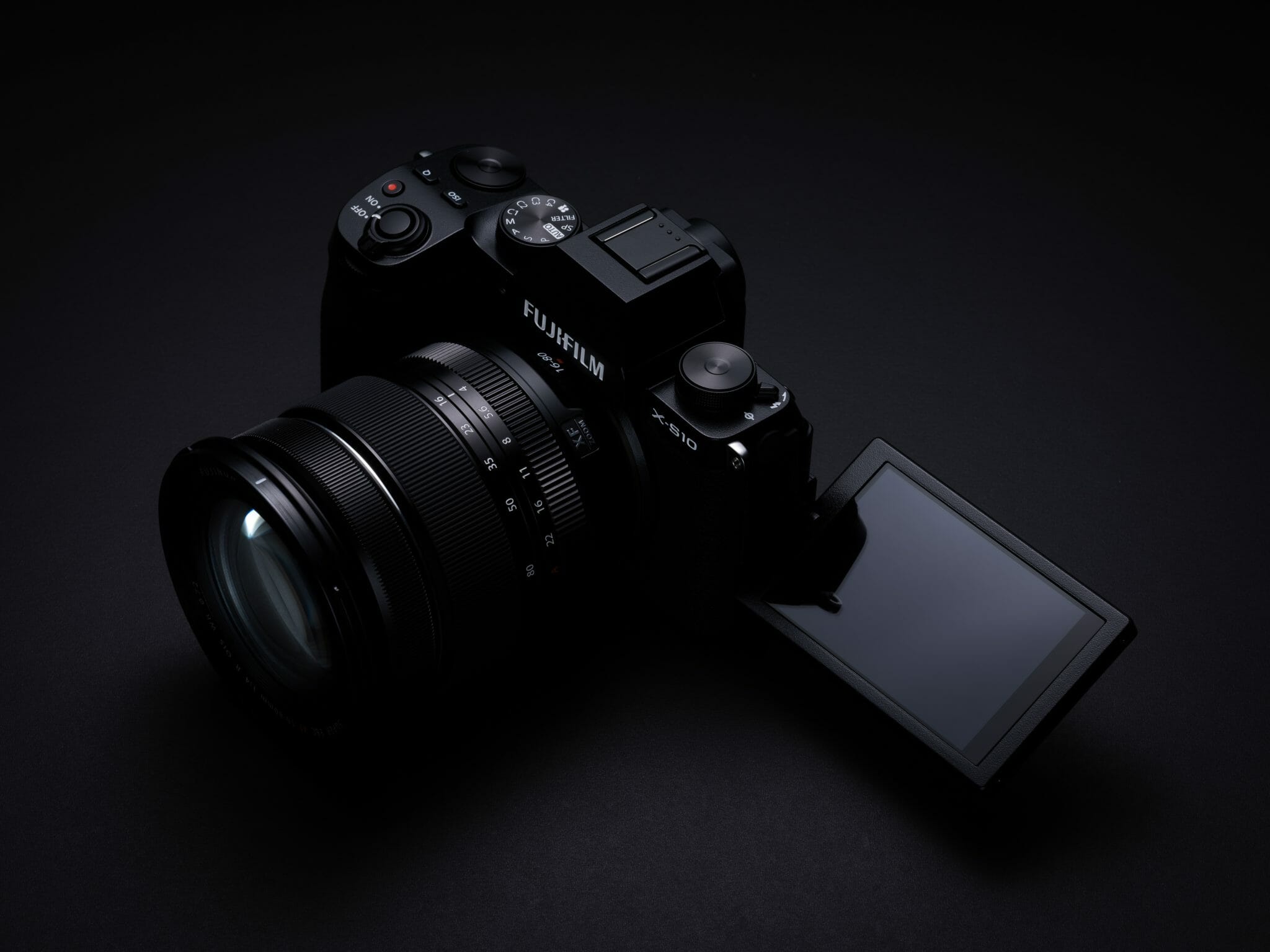 For this price, you can target high-end compact cameras like the Sony RX100 M6 (if you are willing to pay 1000$ for a compact camera).
For mirrorless, the best options below 1200€ are probably the Fujifilm XT 30 ii and the Fujifilm X-S10. The first is a lightweight camera (383gr body) that has everything needed to satisfy even the most demanding (APS-C sensor, good image quality in all situations, 4k). Its only small flaw is that it is not weather sealed and that's probably why it remains so light. As for the X-S10, it is a little heavier but it includes in-body stabilization and a 180-degree swivel screen (this is my favorite camera in 2023)
You could even try a Full Frame camera as the Sony A7II became much cheaper since the A7III came out or the Canon EOS RP which came out more recently.
Best camera above 1000$ (but below 2000$)
So more than 1000$ is very vague (since it can go up very high) so I will voluntarily put a limit around 2000$ because I think that above that we switch to cameras that mainly target professionals and my goal here is more to talk about the best cameras for the most of the people (professional photographers usually do not need this kind of article to know what they want 😉 )
So in the DSLR family, the ultimate APS-C format Reflex is undeniably the Nikon D-500. It has all the best features of the moment (weatherproof, 4k, stabilization, tilt and touch screen, speed…) and would satisfy even the most demanding professionals. But well, we expected nothing less for an APS-C format camera (body only) at around 1500$.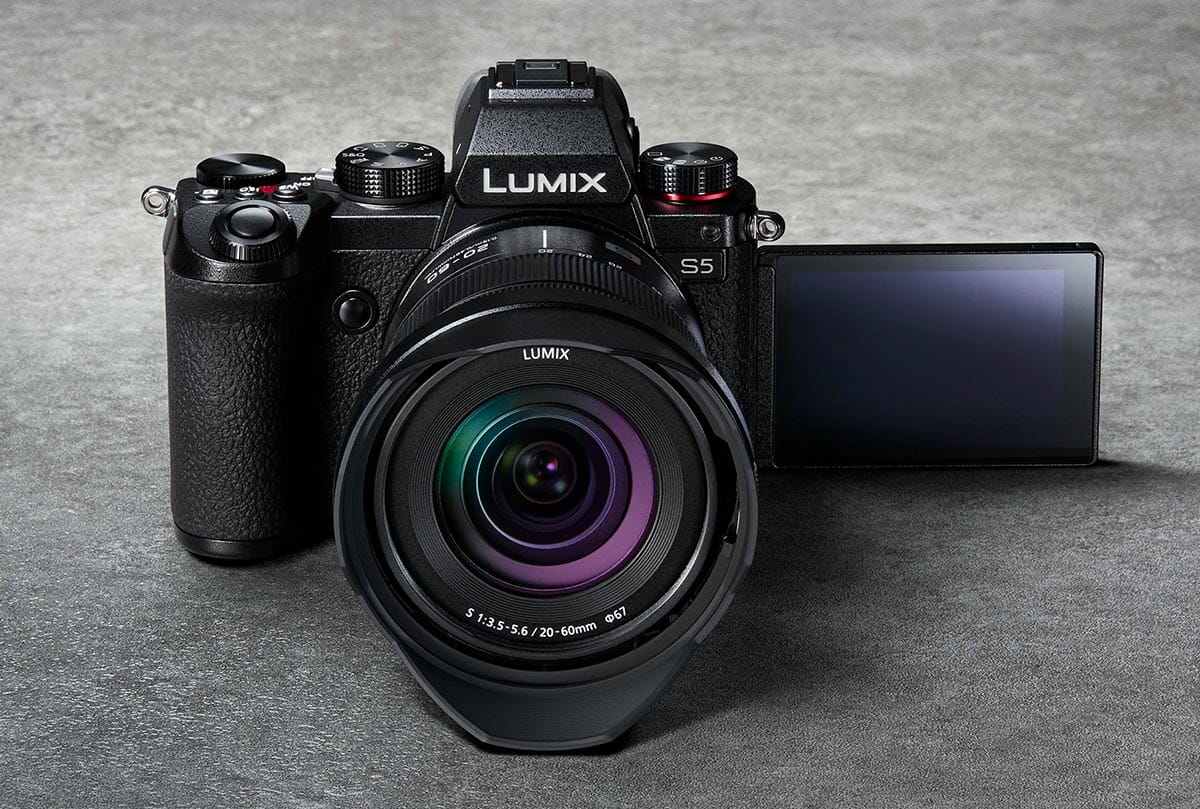 On the mirrorless side, there is competition in this price range. I would say that the most versatile devices are the Sony a6600 and the Fujifilm X T4 (not easy to separate these 2 babies).
If you want to see what a Full Frame mirrorless camera looks like, there is the Nikon Z5 which is probably the best full frame entry level camera (under 1500$). There is also the brand new Full Frame camera from Panasonic, the Panasonic S5 which is worth a look for video AND stills and that stays under the 2000$ limit.
Best travel camera
As we are still on a travel blog and we receive many questions about which camera to choose for a trip, here are some tips and suggestions for this specific case. There are several criteria to balance when you go on a trip that depend on your photography practice, your way of traveling but also perhaps the destination of your trip.
The weight: For us who travel with a backpack, weight is an essential criteria! And even if you don't travel with a backpack, it's always nice to limit the weight of your luggage a little bit so you can be a more mobile
The size (discretion): For me it is an essential criterion to travel in South America for example (or in all countries where it is better to avoid showing too much that you can buy expensive equipment). From experience, I prefer in these cases to use a small hybrid or compact rather than have my Full Frame body with large lenses that could attract attention.
Your practice of photography: If you're looking to shoot pretty pictures without having to worry too much about the settings, then a advanced compact will do just fine. But if you want to progress in your photography practice during your trip, go for small mirrorless cameras (APS-C size sensor) that remain relatively discreet but that will allow you to evolve in your photography practice.
My opinion :
Unless you already have DSLR camera, it is better to go for an advanced point and shoot camera (if you don't want to worry too much about the settings) or a small hybrid camera (APS-C format sensor) that will allow you to take beautiful pictures in almost any situation while remaining reasonably small and discreet.
For example, for advanced compact cameras you could go for a Panasonic ZS100 or a Sony RX100 M4 that have an excellent price-quality ratio. On the mirrorless side if you have a small budget, go for the Canon EOS M50 M2 which has an very good price/quality ratio. If you have more budget, the Fuji X-S10, the Fuji XT4 and Sony a6600 are the best options in my opinion.
For more information about the different cameras, check out our camera comparison tables:
Best mirrorless cameras comparison table
Our photo gear and why we chose it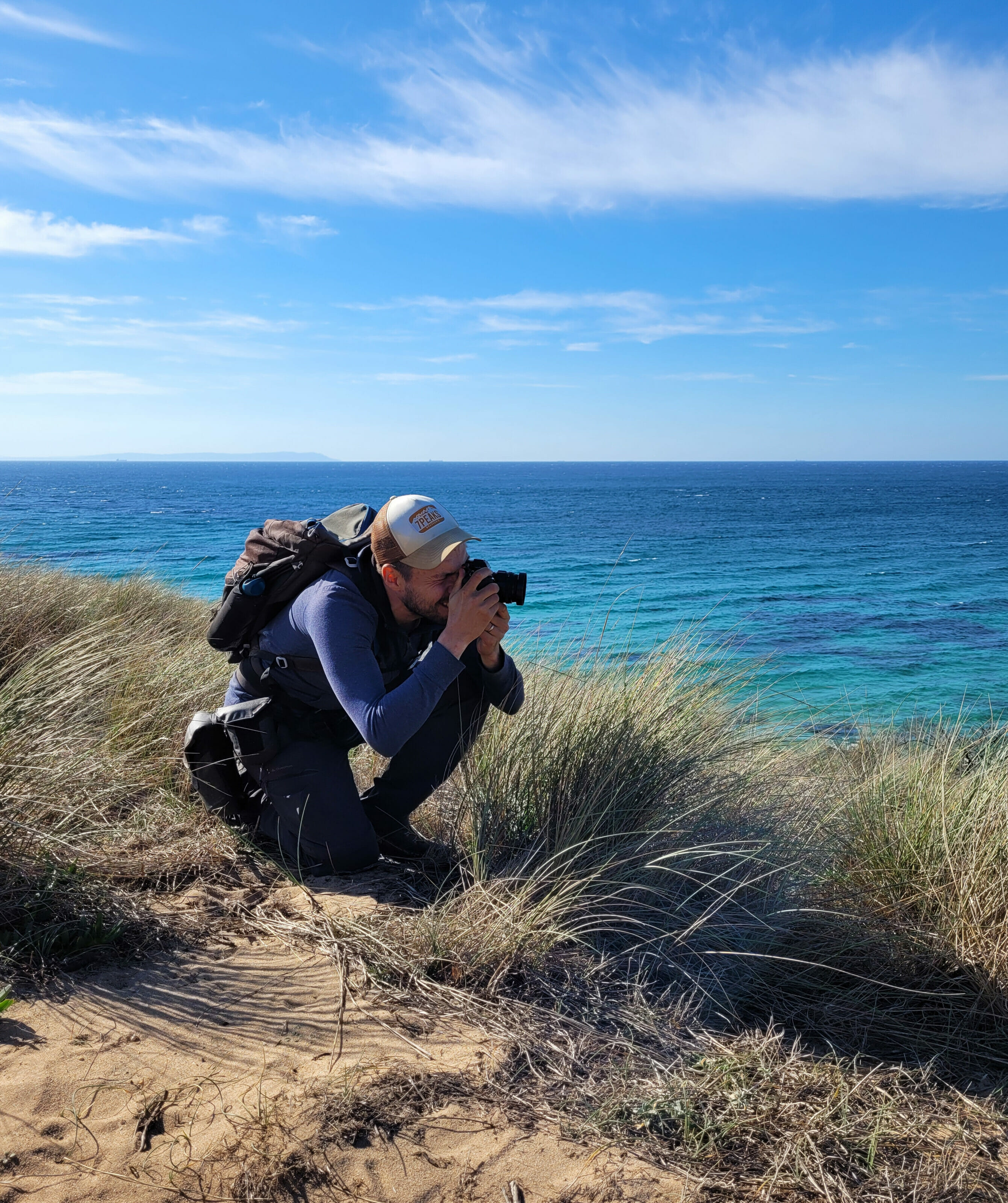 So you have to keep in mind that we renewed our photo gear in 2016, one year after our return from our round the world trip, so not all the models presented above were available at that time. Since we travel a lot and also do a lot of hiking, we didn't want heavy gear. But on the other hand, I was starting to be passionnate about photography and I wanted some gear that would allow me to evolve and not limit me too quickly.
At that time (in 2016), Sony was making a lot of noise with its range of "Full Frame" mirrorless (A7II, A7RII, A7S) which were by far the most compact / lightweight "Full Frame" camera bodies on the market. In addition Sony also offered the very good A6000 as a lighter (and cheaper) alternative with an "APS-C" sensor. So, since we were not yet a user of any particular brand, we decided that mirrorless were really the ideal devices for us and we opted for the Sony brand (it is still the only brand to offer full frame hybrids at affordable prices). And within a few months we had bought the Sony A6000 and Sony A7II which are still our 2 cameras today.
Then, after 5 years of good and loyal services around the world, our Sony A7II died and we replaced it by its big brother the Sony A7III (since we had a good range of lenses for the Sony mount). Even if this camera is a big investment, we are more than satisfied and we highly recommend it!
But as I said, the bodies are only half of the equation. We still had to buy some quality lenses to cover the majority of our photo needs. After a few months of use, I started taking pictures mainly with the Sony A7II (very good performance in low light, 5 axis in body stabilization and weather sealed). So I decided to invest in a versatile lens (zoom) and adapted to landscape photography (wide angle) for the A7II's "Full Frame" body.
The problem with lenses made for large sensors is that they are larger (and therefore heavier) than the lenses made for APS-C sensors. So, to keep the advantage of the lightness of the body, you have to make compromises on the lens side. It is therefore impossible to have a lens that opens up to 2.8 while keeping a reasonable weight (in general, lenses with a smaller f number are larger and heavier). So I decided to buy the Zeiss FE 16-35 F/4 OSS lens, which despite its price, fully satisfied me. This is the focal range I used 70-80% of the time (at that time), its performance is remarkable on many points (see a test here) and its weight is acceptable (500gr and 1.05kg with the body). And despite its relatively low max aperture (f4), I still manage to take decent night shots and rarely need to change lenses in low-light situations with my bare hands.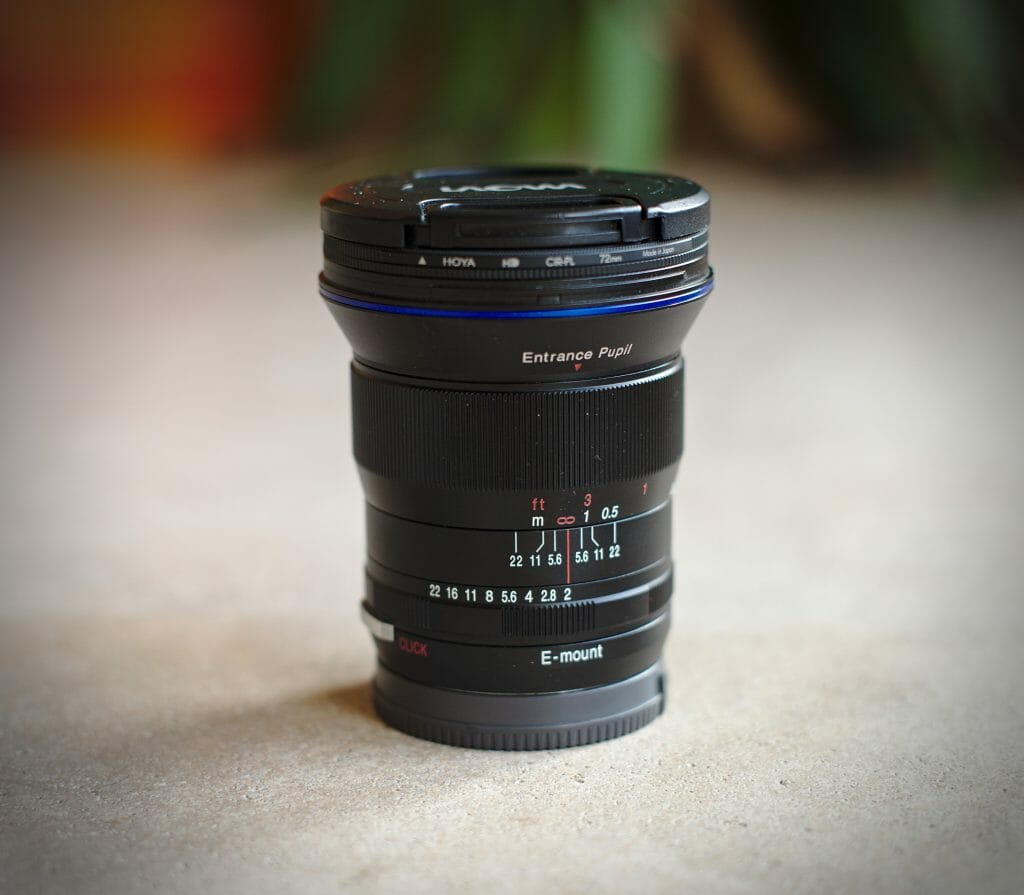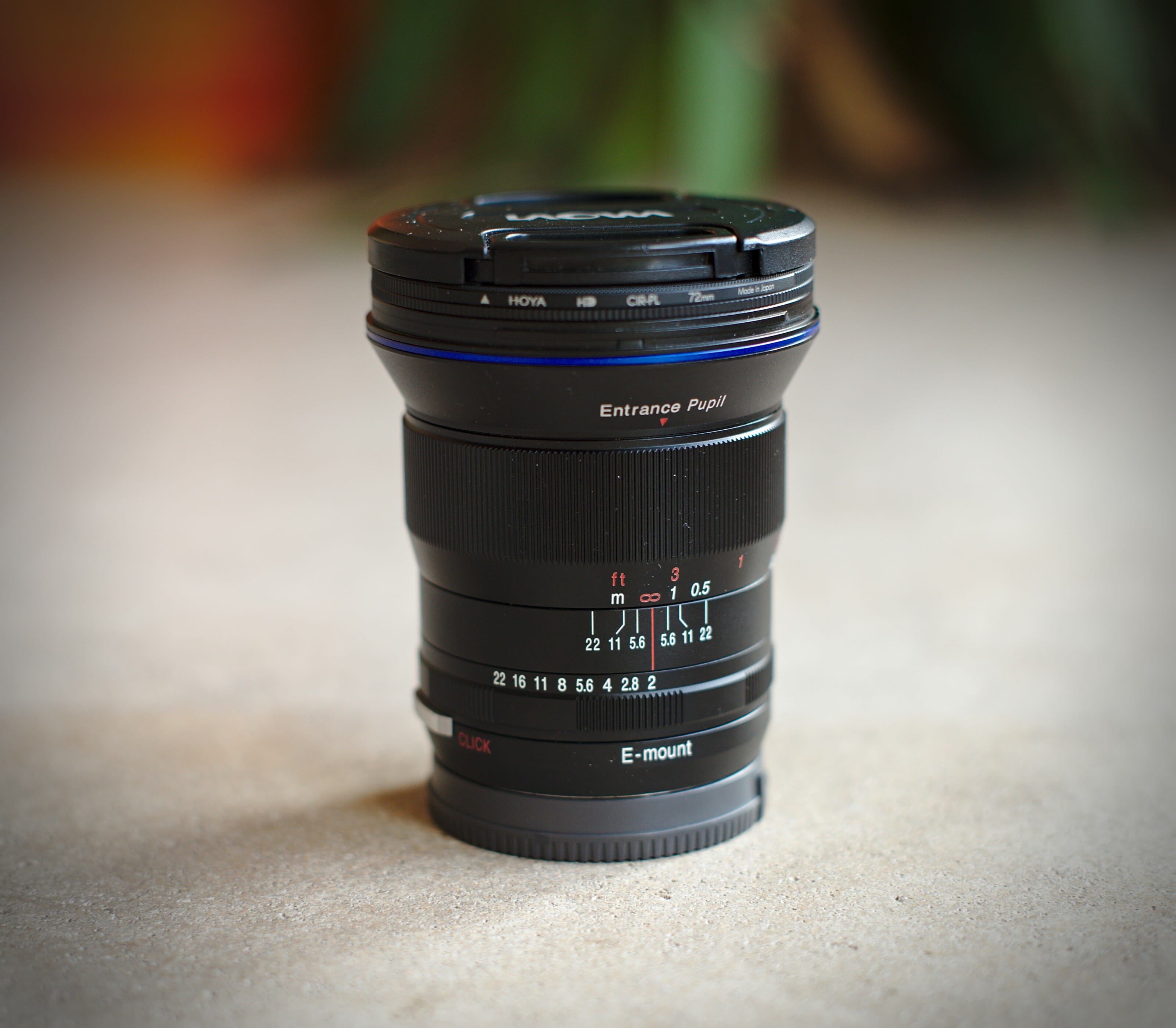 Edit 2018 : for our last trip to Lapland, I invested in a new wide-angle and brighter lens to take pictures of northern lights: the Laowa 15mm f/2 FE Zero-D. This lens is a little gem that opens at F2 while having a very reasonable weight and size for a full frame wide angle lens (but be careful it is a manual focus lens! you can read a full review of this lense here).
Otherwise in the following months, I also bought an old 50mm manual prime (Minolta MC Rokkor 50mm 1:1.4) out of curiosity that I find myself using rather often when I need depth of field.
I also received a nice birthday present one day: the Sony FE 4/70-200 G OSS lens that I don't always carry with me because even if it is very lightweight for such a zoom, it is still 840gr and I don't need it all the time (well I still managed to carry it around during 3 weeks of hiking on the Via Alpina 😉 ).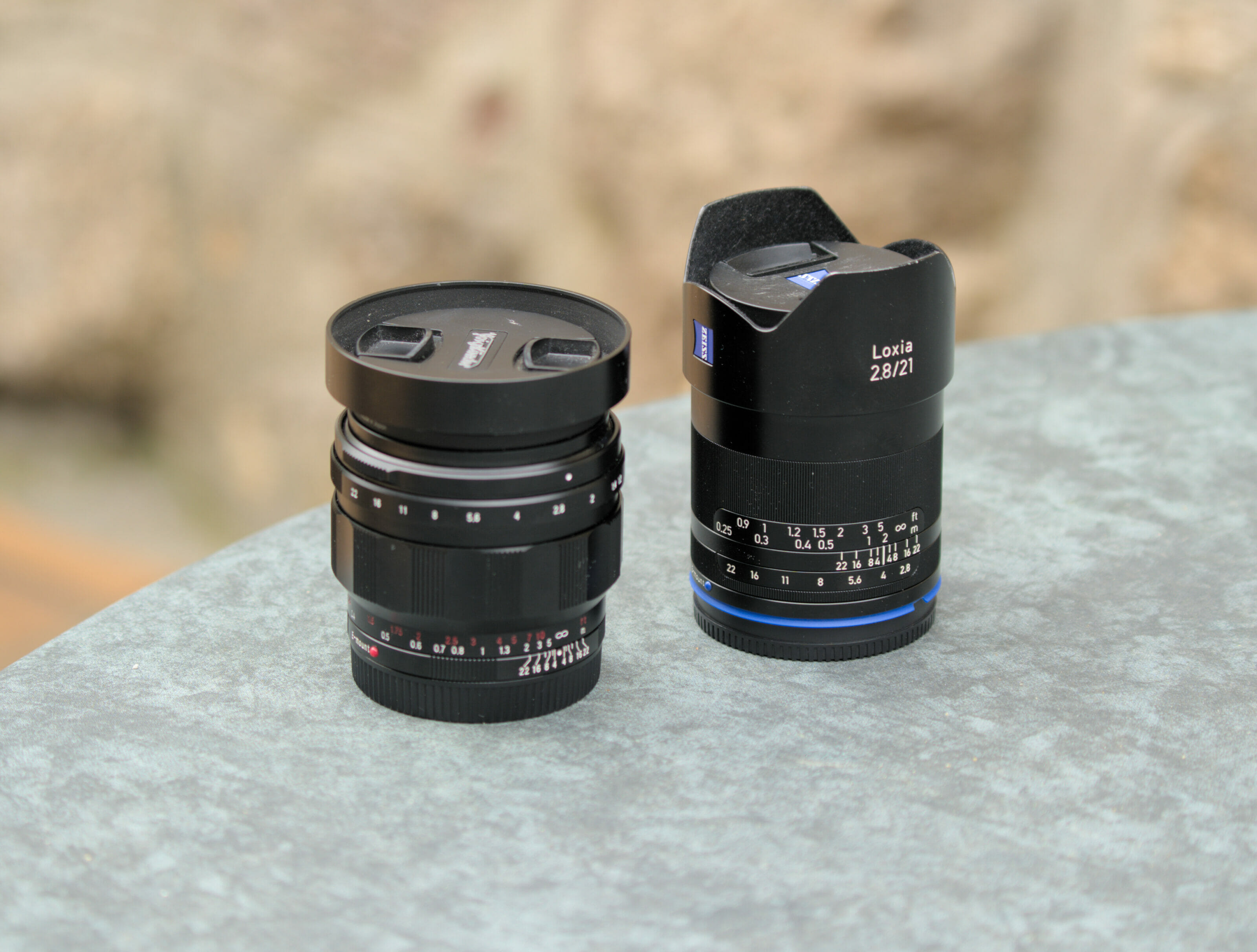 Finally with the years, I realized that for the f15-f50 focal length range, I didn't really need auto-focus since I mainly do landscape photography. So I prefer for the moment to invest in manual prime lenses. This kind of lens is usually smaller, brighter and allows me to be more creative in my photography. Following this logic I recently bought the Voigtländer Nokton 40mm F1.2 (read the review here) and the Zeiss Loxia 21mm F2.8. These 2 lenses are very compact, super bright and I generally prefer them to the Zeiss FE 16-35 F4 zoom (which is bigger and less creative). By the way, if you do landscape photography, I really recommend you to try manual lenses!
So, here is what our photo + video gear looks like most of the time in 2023 (because yes we also have an Osmo pocket 2 for video but we'll tell you more about it one day):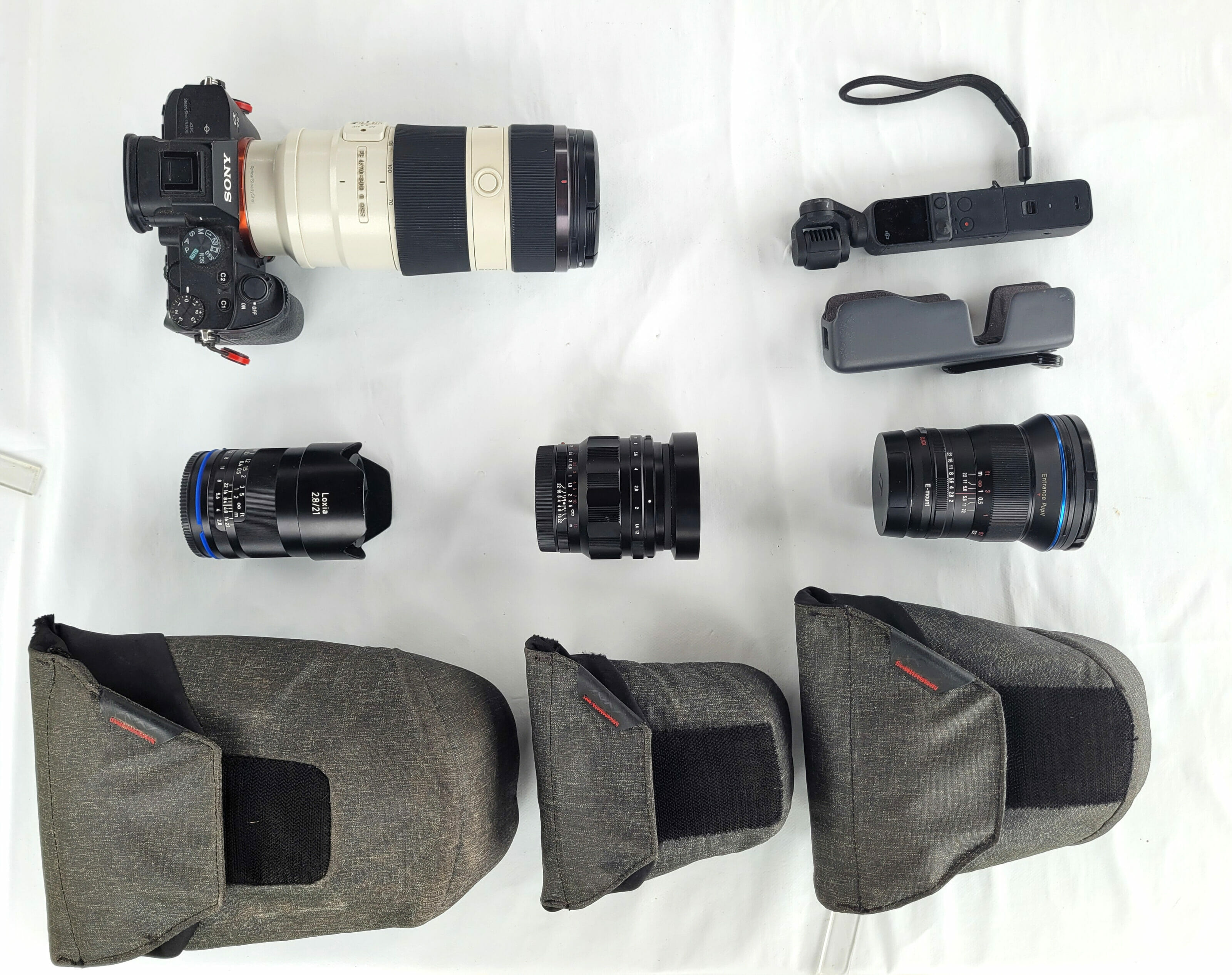 If I had to buy my equipment today, would I make the same choice again?
Difficult question… I could be tempted not to switch to "Full Frame" and stay in "APS-C" format with a body like the Sony A6600 (or the Fuji X T4) and buying brighter lenses (with a smaller f number). In this way I could still gain some weight without losing too much in low light (has to be tested). In addition, these 2 cameras are weatherproof, stabilized and can shoot 4k videos.
But for the moment, the weight of the A7III doesn't bother me more than that and I'm completely satisfied with its performances so I don't really have any reason to change.
Some useful photo accessories
I will also focus on some photo accessories that I think are important to mention in this article. There are indeed some objects that I could simply not live without in my travel photography practice and that might perhaps interest you 😉 .
Tripods
A tripod is the essential element to take beautiful pictures at night, nice long exposures (to smooth the water for example), to make Timelapses or just to take a selfie when no one else is there 🙂 .
I have 2 tripods that I use, a Gorillapod and a lightweight Sirui tripod :
The Gorillapod : It is a flexible and very practical tripod that can be fixed anywhere (thanks to its adjustable feet). We take it with us when we have to be careful about the weight in our backpack because this tripod is very compact and light (around 250gr). We had it for example when we left for 23 days on our own to hike the trails of the Via Alpina in Switzerland. Even if it is a very good tripod, because of its small size it is also less stable than a classic tripod (when there is wind it is annoying) and as it does not have telescopic legs, it does not allow you to do everything either. But typically for a long trip, that's probably the choice I would make.

a stable and ultra light tripod. 700gr if you remove the central rod

In 2018, I invested in the Sirui T-025X Carbon tripod that I tested for the first time on the Kungsleden (a 7-day trek in Swedish Lapland) and I was STOCKED! This tripod is ultra lightweight (between 700 and 900gr if you leave or not the central rod to gain a little height) but makes no compromise on stability. In addition it is compatible with the Clip capture pro which means that I no longer need to unscrew the clip plate when I want to use the tripod. Anyway, I should have invested earlier 😉
Fixation systems and straps
If there is one brand of photo accessories that I recommend, it is Peak Design. This brand has super innovative products (which make the photographer's life easier) and of a very good quality. I have 2 accessories that I couldn't live without now:
the Capture Pro clip : As we do a lot of hiking with our backpacks, we quickly noticed that it is annoying to have the camera hanging and bouncing while we are walking. But thanks to this clip it's over! We simply attach the Capture Pro clip to the strap of our backpack (it can also be easily attached to a belt) which allows us to easily clip and unclip the camera while hiking.

the camera is clipped on the backpack strap

the Slide strap : There's nothing worse than a strap that doesn't come off the camera easily when you want to put it on a tripod (or stabilizer). But with the Slide strap, thanks to an clever and robust system, I can easily clip and unclip the camera from the strap when I need it. A real must!
Lenses pouches
I noticed that when I had the lenses in the backpack, I often was too lazy to open the bag to change lenses. In addition I was also looking for lens protection covers (mainly for carrying in a backpack) because I didn't want to buy a special camera backpack that is not flexible enough for my needs.
So I killed two birds with one stone by buying protective pouches that attach to the belt. When I'm out on the road, they allow me to have one or two lenses always available at the belt (and more these covers have rain protection included in case). And when we travel, I can use them to protect my lenses while carrying them in any backpack. Honestly, thanks to these pouches, I no longer hesitate to change lenses to take the picture I want and they are also protected the rest of the time when we travel (my best investment in 2017 these pouches I tell you 😉 ).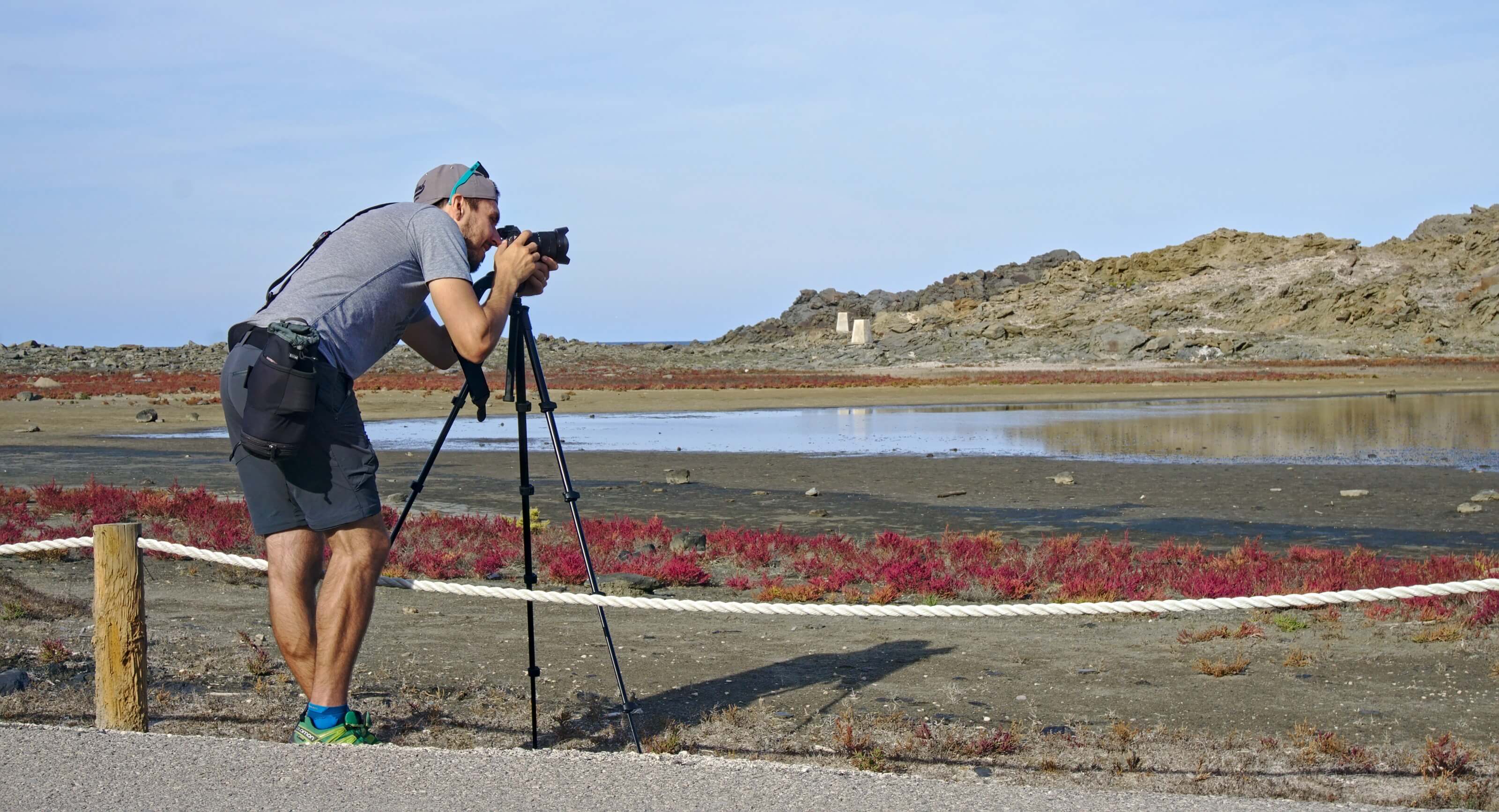 Other accessories
a microphone : if you make video, you will probably want to invest in a small microphone to record quality sound.
Filters : Personally I use most of the time neutral UV filters to protect my lenses but sometimes I also use a polarizing filter that allow me to eliminate certain reflections and have more beautiful skies (without doing so in post treatment). In my case, I don't have ND filters (useful to reduce the light that enters the lens and make long shots in daylight) because I can almost replace them by directly using an application that overlays several photos for a similar result.
SD cards : We have several standard 128GB SD cards that allow us to take pictures and videos without having to worry too much about space.
Useful Ressources
Because if Amazon is the best place to buy camera gear online, there are other sites that I like very much and on which I have learned a lot for my photography practice.
Philippe Reeve : This site is maintained by a few independent photographers (i.e. they are not sponsored by any brand 😉 ) is my reference concerning everything related to the Sony brand in photos. I learned the value of bringing old manual lenses back to life on Sony full-frame cameras and I also find a lot of information about equipment and photo tips.
That's it! I think I'm done with this guide (a little long though) which I hope will help you choose your future camera. I will of course try to keep this article and camera comparisons up to date but if you have any comments, feel free to leave a comment in the section below. And if you like this guider, don't hesitate to share it with others people you may know 🙂