There are dozens and dozens of hiking apps and it is sometimes difficult to know which one to choose to prepare or start a hiking itinerary.
We got quite a lot of questions about this topic, so we have decided to write our review on AllTrails, the hiking app we have been using for more than 5 years now. We will also discuss whether it is worth it to upgrade to the AllTrails+ subscription or whether the free version of the app is sufficient in function of your needs.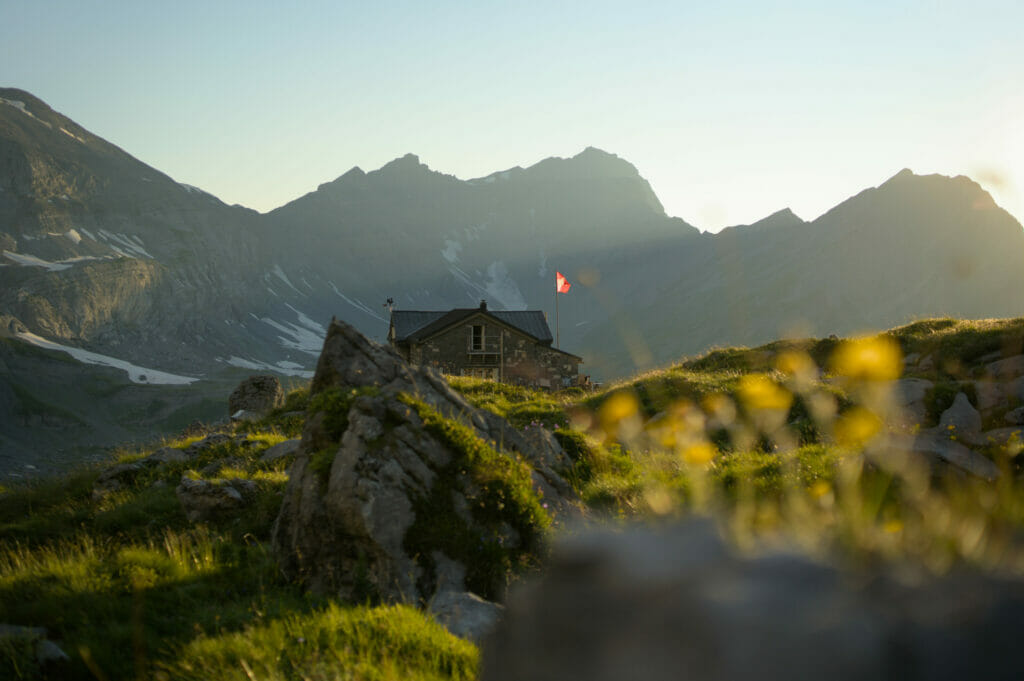 Presenting the AllTrails App

Launched in 2010, AllTrails is an American platform that aims to inspire and give ideas to outdoor sports lovers. We use it mainly for hiking, but in reality we also find circuits for mountain biking, running, trail running, climbing, via ferrata or winter sports like ski touring, snowshoeing, etc…
Based on a "Freemium" model, the company offers an interesting range of free features and earn its money through their AllTrails+ subscriptions (and advertising in the free version). In 2023, it is estimated that there are over 45 million users worldwide (web version, Android and iOS application) and there are more than 400'000 different trails available.
The strength of the platform is that there are both user-generated routes and so-called "verified" trails on which you will find reviews and comments from community members.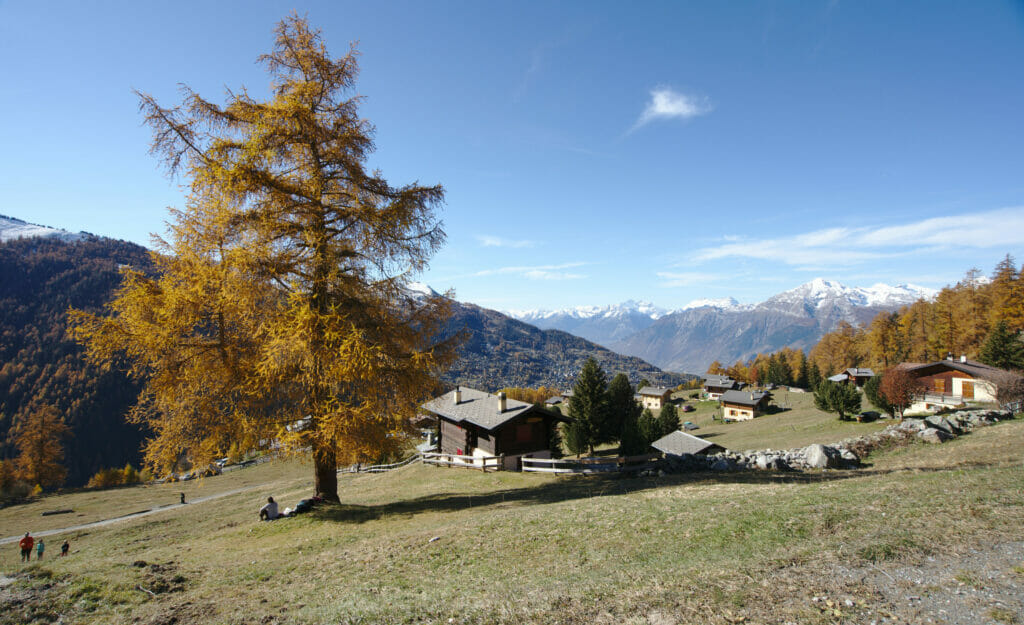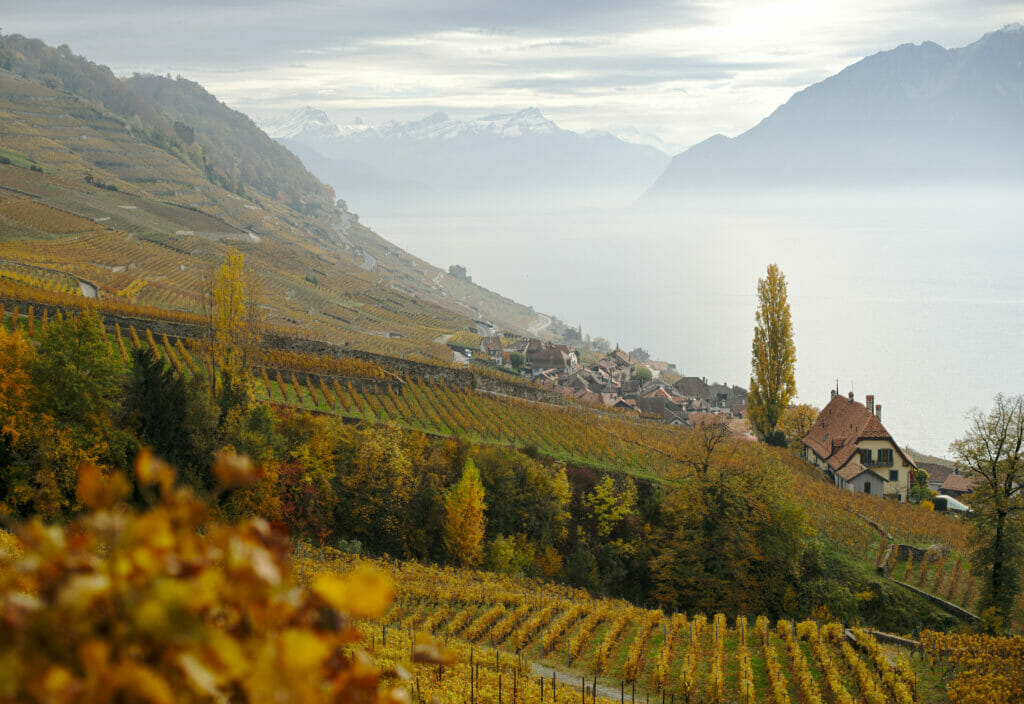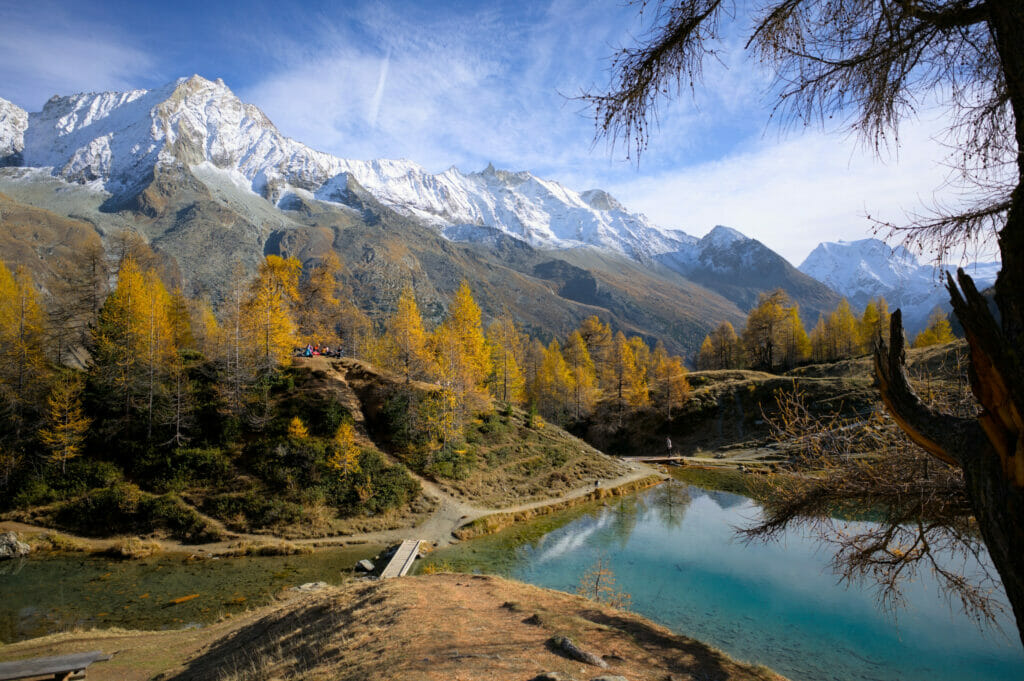 AllTrails: a good free hiking app?
When you go for a hike, it's better to know where you are going and especially what you can expect in terms of elevation gain and distance 😉 . AllTrails is a big all-in-one website and app where you can plan your trails, find ideas for hikes but also download GPX tracks. Here is an overview of the main features available for free in the AllTrails App.
Find hiking routes / trail ideas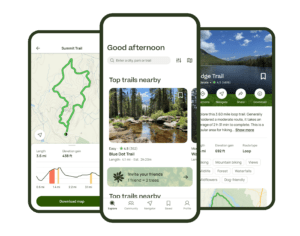 With over 400,000 verified routes registered worldwide, I can tell you that if you're looking for hiking inspiration you will not be disappointed 😉
On our blog we already share a lot of trails, but we are far from being able to compete with their offer. Of course, all the itineraries are not equal, but you can easily get an idea by looking at the pictures and especially by reading the reviews left by other users.
Download free tracks in GPX, KML format (more than 30 formats)
The big plus of the free version is that you can directly download GPX files, KML, Garmin, etc… (more than 30 formats) from any map! Because we share so many hikes with you on our blog, this was a big plus as you can simply create a free account and then have access to our trails directly on your smartphone or connected watch.
Designing your own trails
If rather than using an existing route you prefer to create your own, the free version also allows you to draw a route by hand. We honestly find that the creation tool is super well made and any hike can be created in a few clicks (by default, the track will follow the existing trails).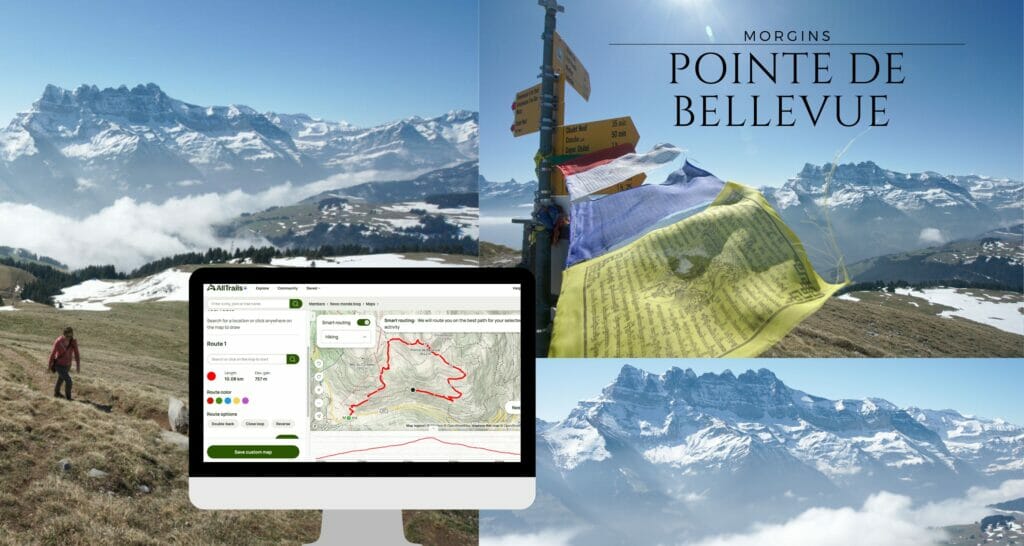 We have tested a fair number of hiking apps, and we find that this is really one of the points where AllTrails stands out from the rest! It only takes a few minutes to create an itinerary and then you can easily export it and have it with you offline.
On our side, we have already created more than 500 itineraries to share them with you on the blog by integrating super cool interactive maps in our posts.
AllTrails+ (the Premium version): why we chose it and who is this for?
Like many apps, AllTrails also offers a paid version that provides more features. We have had the AllTrail+ subscription since 2020 and are very happy with it. Here is an overview of the additional features:
Use of hiking maps in offline mode + map printing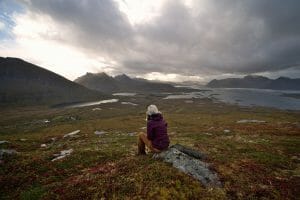 With AllTrails+, the most interesting feature (in our opinion) is the ability to save hiking routes for offline use directly in the application. Why do this? Two main reasons in our opinion:
To be sure to never get lost (even in no network coverage areas). While hiking, it is not uncommon to find yourself in areas where there is no mobile network and in that case, it wouldn't be possible to access the AllTrails map…
Save battery: To make sure we have battery power all day on our oldish phones, we often switch them to airplane mode when we are out hiking.
Free Alternative
We are very happy about the AllTrails+ version and we use this "offline" function a lot. However, if you want to stay on the free version but still want to have access to a map at any time, you can download the KML file (for free) and add it to the Maps.Me app (free and which also works offline). The only thing is that you have to remember to download the Maps.Me map BEFORE the hike because once the network is gone you will only have access to the already downloaded maps. The map is a bit less accurate for elevation changes, but it is a very acceptable compromise if you don't want to take the Premium version of AllTrails.
Note that if you're worried about running out of battery, AllTrails+' option also allows you to export the maps in the best format for printing. We never print our maps for day hikes, but for multi-day routes we do (so as not to be 100% dependent on our phones). We did it for example for the Kungsleden trek in Swedish Lapland.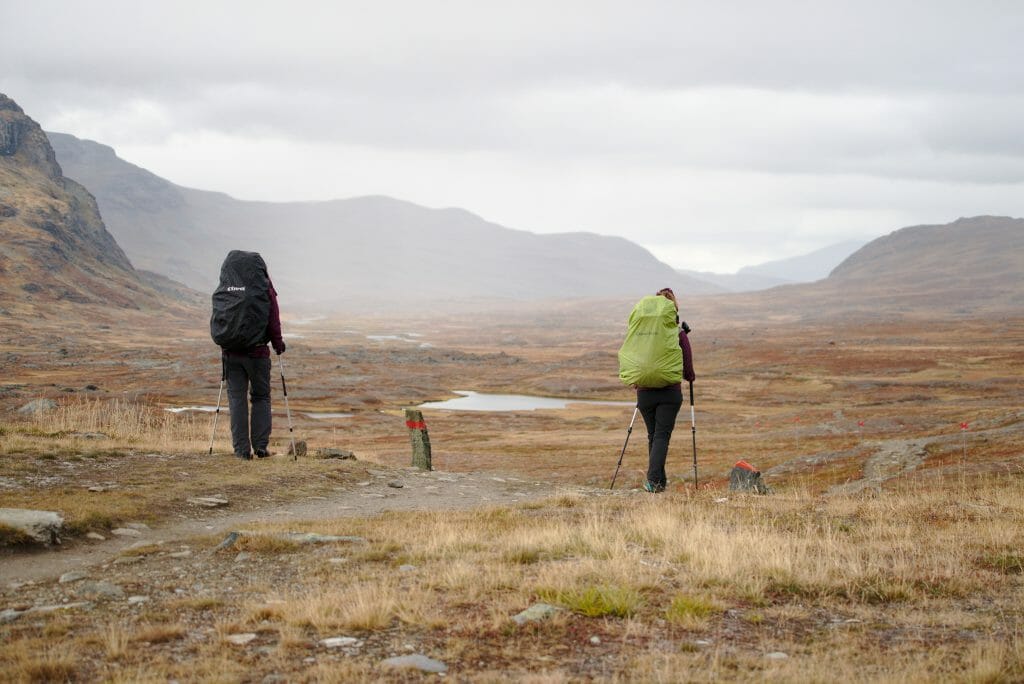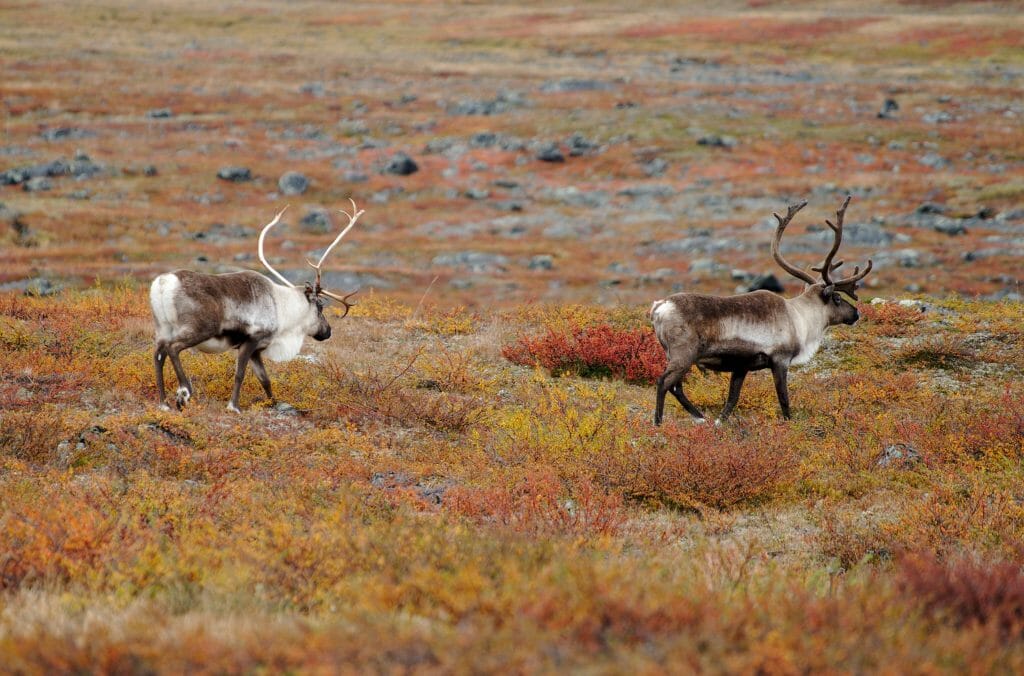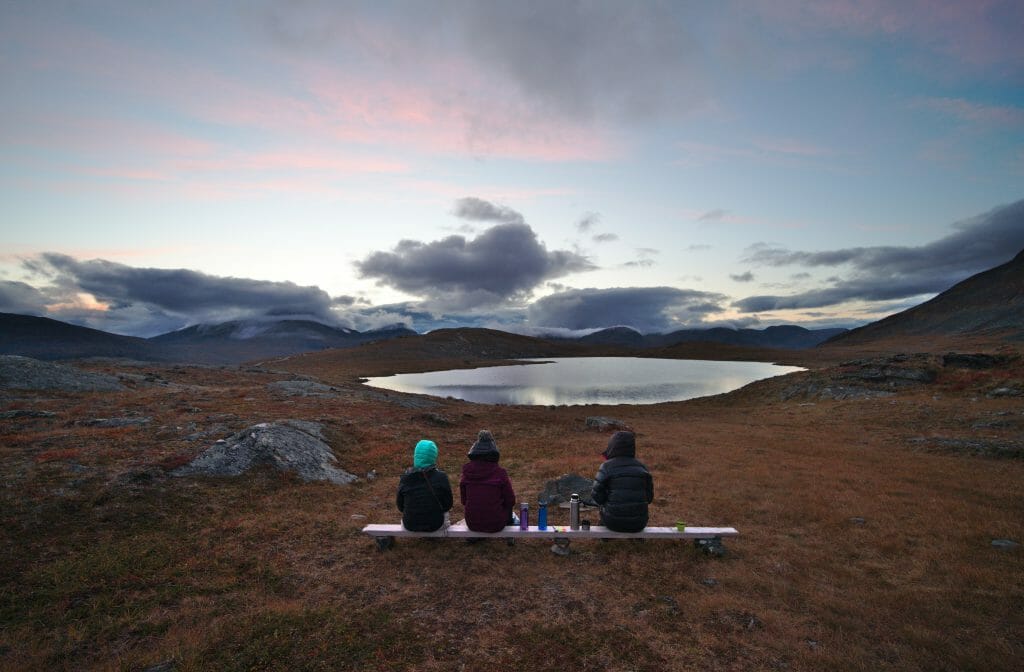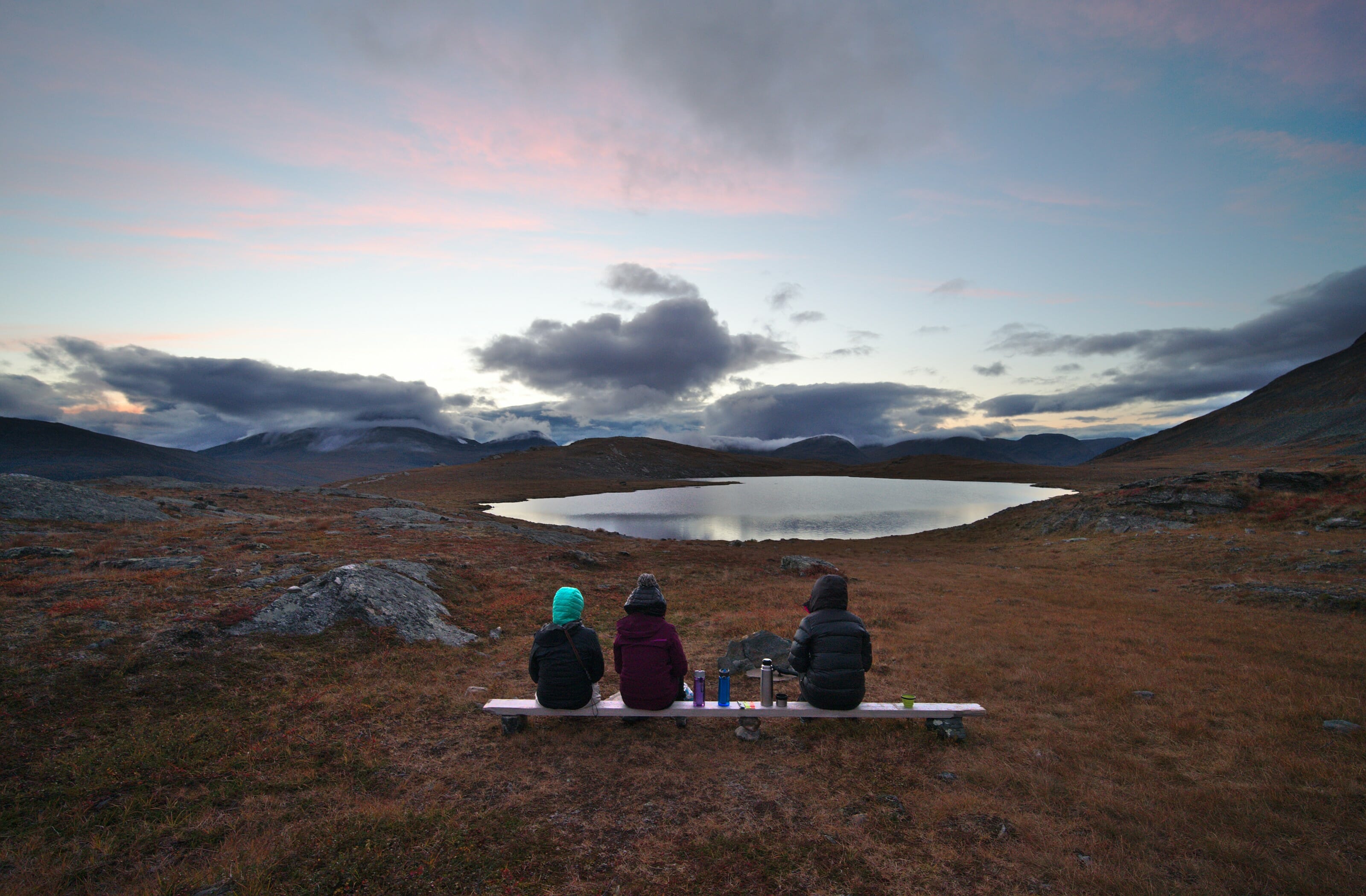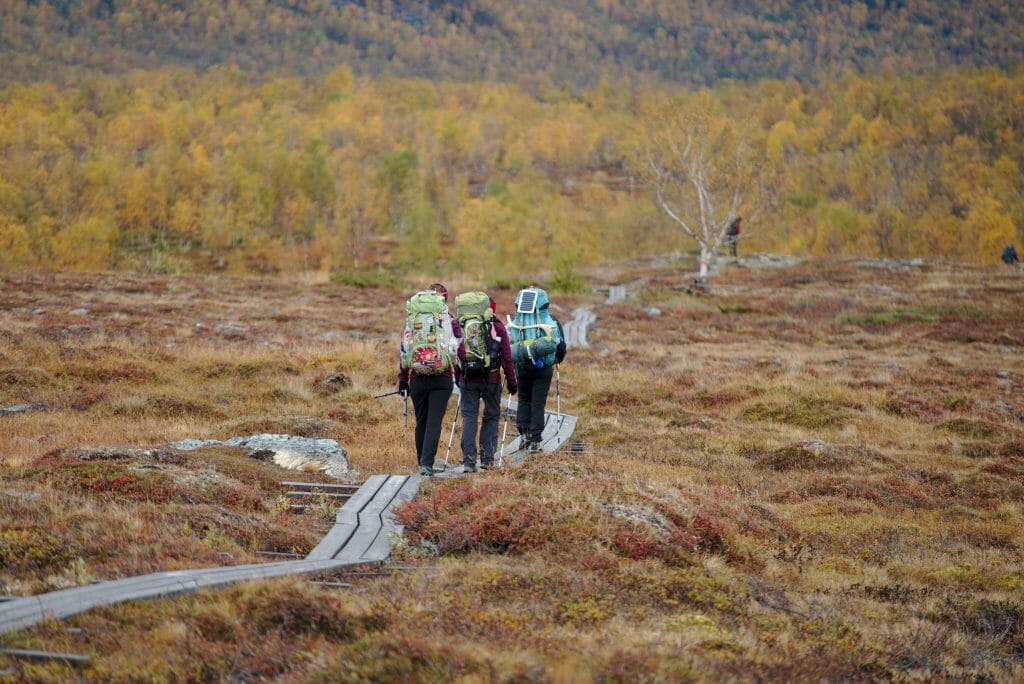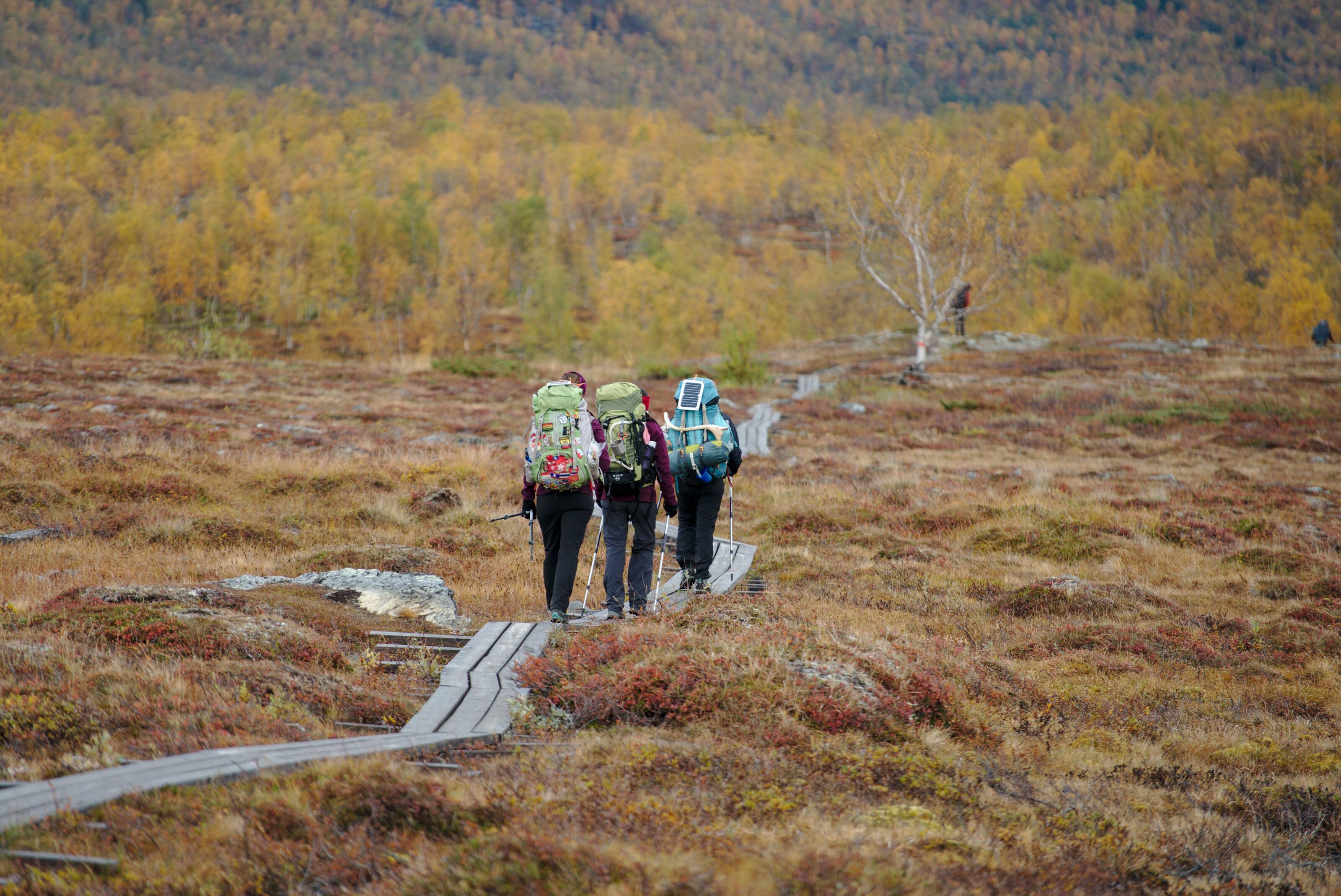 Search for hiking trails near you
On AllTrails you can search for a hike by typing the name of a place or by navigating on the map, but with AllTrails+ it is also possible to share your location and see itineraries that are close to you (by defining the search radius yourself). It's not a functionality we can't live with but it's still nice to have. 😉
Get alerts for wrong turns
AllTrails+ also allows you to be notified if you move away from the track you are following. It can be useful for sure, but we have to admit that we never use this functionality. The thing is we never activate the GPS function during our hikes as we feel comfortable reading the maps and orienting ourself in the mountain. But if you don't, it can be interesting functionality.
Other additional features with AllTrails+
In addition to the above, the AllTrails+ version also allows you to access the site 100% ad-free (always nice if you ask us), you can access more details on the maps by adding "filters". These filters add information such as weather, pollen concentration, light pollution… Nice idea, but we also don't use them that often 😉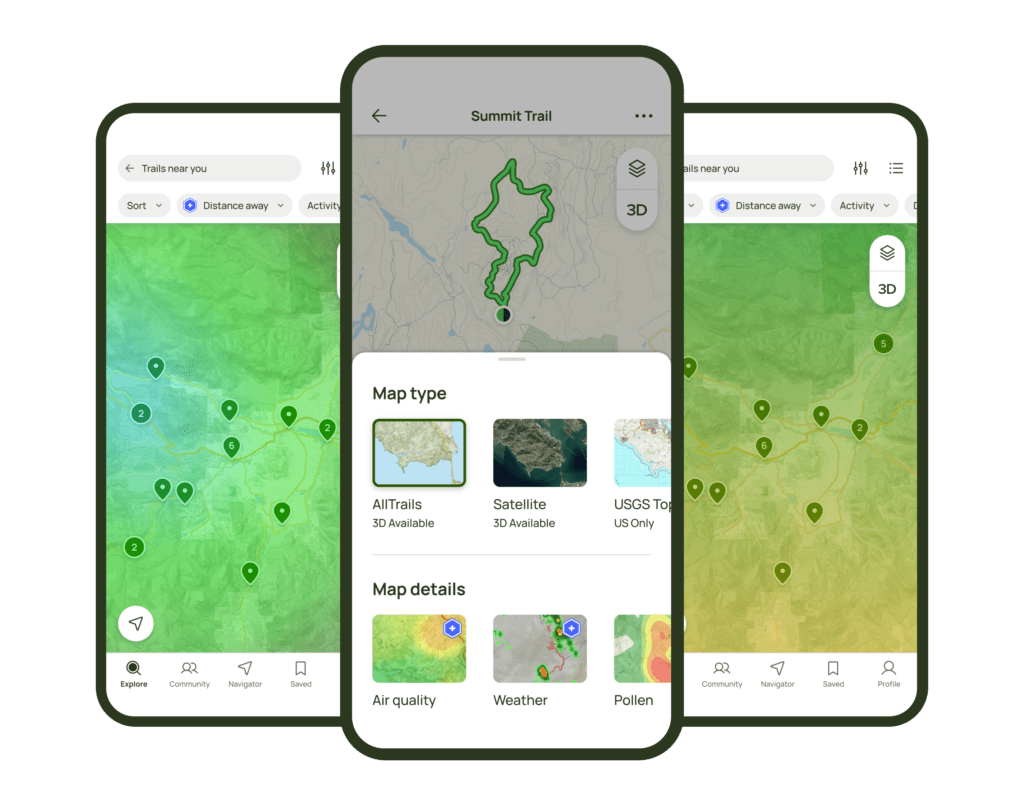 A last feature that is offered is the 3D visualization of the route (works great on the mobile app). Honestly, it can be useful to visualize a route if you are not used to reading topographic maps… As for me, when I see some elevation lines very close to each other, I know already that my legs will hurt. In short, it's not an essential feature but it's nice to have.
Price of the AllTrails+ (premium) version
So let's talk about money. As mentioned above, the free account already allows you to do a lot, but if you want to have access to all the premium features, then you will have to buy an annual subscription.
The price of the AllTrails+ version is 29,99€ per year, which is 2,5€ per month. There is a 14-day free trial.
Big bonus for our readers: by using our link, receive a 30% discount on your annual AllTrails+ subscription! This brings the price to less than 2€ per month. 😉
How do we use the AllTrails App on a day-to-day basis?
We've been using AllTrails since 2019 and I think it's safe to say we use it pretty heavily. #HikingAddicts 🙂 In total, we have created over 500 routes…
Having said that, I think that our use is probably not the most "classical". To tell the truth, we're not really using the "community" side of the app (we already spend enough time for our taste on other social medias). We are not sharing our pictures (we share them on the blog) and while hiking, we never record our tracks in real time.
No, instead, we prefer to prepare a route beforehand by creating it in the app and then use the "offline" option to find our way when on the trails. Once back home, we eventually modify the map if we made variations on the way and then we share our map in our blog posts like here: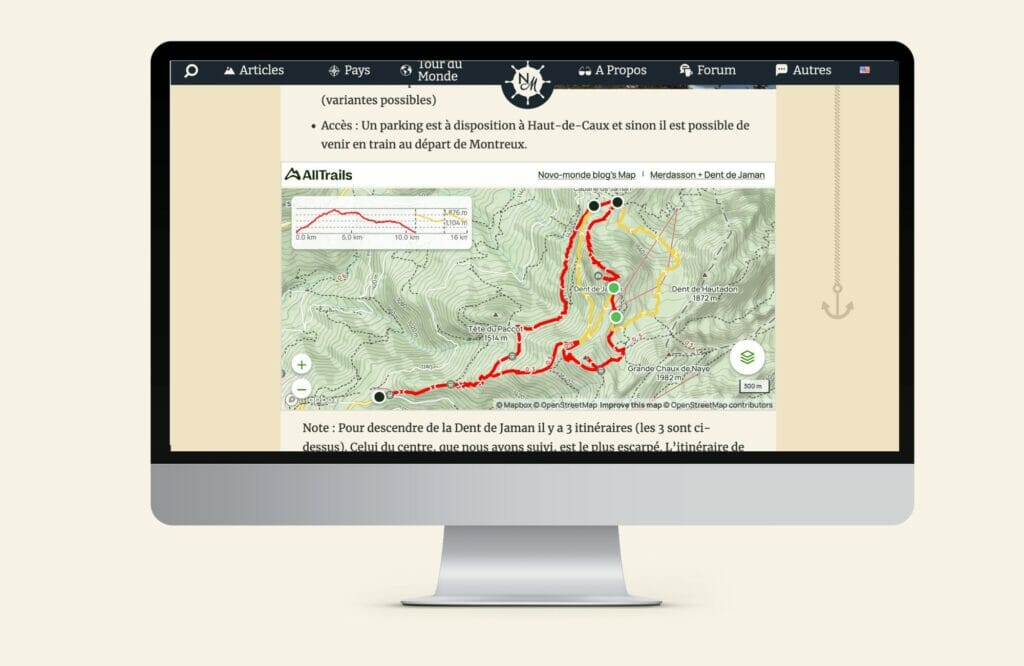 In the example above, you can see that thanks to AllTrails we can offer you 3 different routes. You can then directly download our track and easily follow the same route.
Why don't we record our tracks? There are several reasons for this: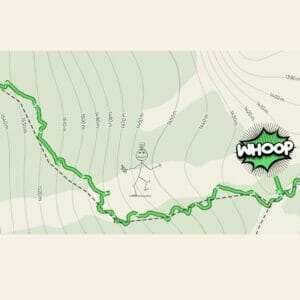 To have clean GPX tracks: When hiking, we tend to make detours, take wrong turns, stray from the trail for a picnic, etc… By recording the track, all these little extra moves are counted and the final distance is not representative (+ the map looks a bit messy (it looks like a drunk guy hiking) which is not ideal to share the map on our blog).
To save battery. Here it's a very personal choice, but with Benoit we have relatively old smartphones and our batteries are not at their best anymore. The use in GPS mode uses a lot of battery (count about 10-20% of battery decrease per hour of use).
We just don't feel the need. 🙂 We know how to read a map and we have no difficulty to plan or create a trail based on what we've done.
Our AllTrails review – why choose this app and not another?
I guess you know by know, if we have been using AllTrails for more than 4 years, it is because we like the app. But there are many other hiking apps could have done the job (we do not use the community function and we often create our own itineraries). But if we chose AllTrails in the end, it was also (and especially) for you. 🙂 Because yes, we were looking for a way to share our hikes with you on our blog and give you the possibility to download the maps in GPX, KML, Garmin or any other format for free.
With AllTrails, you only need to create a free account and from there you can use our maps (online) or download the format of your choice for offline use. No obligation to buy the premium, no commitment.
By the way, if you are looking for hiking ideas, you can check our collection of itineraries by destination:



Alternatives to AllTrails: an overview of the most common hiking apps
As I said at the beginning of this post, there are many hiking apps! And honestly, there are other apps that are also very well made! We have already used other applications in addition to AllTrails (however, AllTrails is the only app where we have upgraded to the Premium version and it remains the one we use the most).
Let's take a look at some other well known and recognized applications:
Wikiloc – The most used app in Spain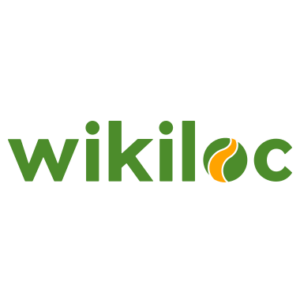 Probably the app that we have tested the most in addition to AllTrails. In fact, it is especially during our various trips in Spain that we used it the most… The application is very popular there and we can find thousands of hikes all over the country.
The +:
large community with many routes
THE reference in Spain
Nice interface on Mobile
Free offline access
The – :
the "trace a route" function is terrible (it is better to record a track than to try to create one)
In Spain there are so many routes (many of them of poor quality) that it takes time to find a good itinerary
Outside Spain, there is not "as much" choice in some countries
VisoRando – The best French app?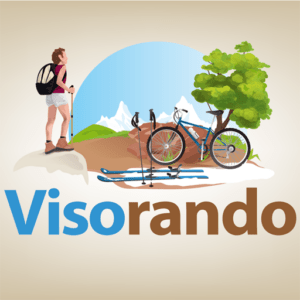 We used VisoRando quite a bit when we were in France in 2016, 2018 and 2020. Very rich in terms of user-generated content, it is an almost infinite source of hiking ideas in France.
The + :
Best for finding trails in France
Integrated IGN maps (for the Premium version at 24€ per year)
The – :
not very international… There are international itineraries, but very few
an old-fashioned interface on desktop (the mobile app is better)
It's better to read the comments… Some user generated routes can be a bit crappy (we often got lost or found ourselves on a private road)
Outdooractive (+ Viewranger)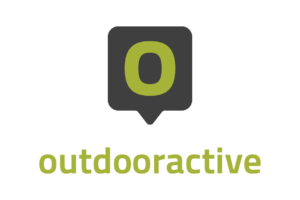 Probably the one we used the least (and therefore know the least). I don't know, I never liked the design so much or found many routes that I liked.
The + :
Viewranger integrated with Outdooractive
Accuracy of maps
very international choice
ease of designing routes
The – :
Less features for free
a lot of ads in the free version
less choice of routes than on AllTrails or Wikiloc in Europe (personal feeling)
not possible to integrate maps on a website for free
Komoot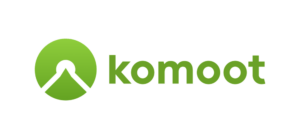 This one we used because we met a guy who was working for them in a coliving and he often talked about it 😉 A bit like outdooractive, it's an app that I don't have much negative to say about except that I just didn't like it so much.
The + :
Nice design
possibility to buy only a regional map (not a subscription)
The – :
More targeted towards cycling initially
a lot of negative reviews online about the route generation (we did not test this feature)
Decathlon Outdoor
Last one… Launched in full force in 2021, Decathlon was created by the famous outdoor gear brand with the aim of "getting people out in nature". It's a cool initiative, the design is neat and it's free. To be continued…
The + :
Nice design
active community
100% free
The – :
More lifestyle oriented – get out in the fresh air (although of course there are hikes too)
France only (for now)
they are new, so for the moment they are much smaller than others, but they are growing fast
It is not possible to trace a route beforehand (only record the trail you are following) and it is not possible to export the GPX/KML file.
Switzerland Mobility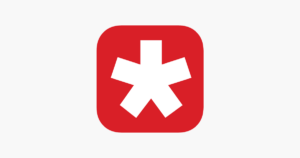 This one is only for Swiss hikers (or those who are visiting Switzerland). To hike in Switzerland it is better to have the official hiking maps at hand (but be careful, there are no user-generated routes).
The + :
All Swiss marked trails in one place (with the colors yellow, red and blue)
map with the herd protection dogs areas
live information on trail closures
The – :
Only for Switzerland
No user-generated trails, only "official" trails and itineraries
Of course, there are dozens of other applications. We have chosen to tell you only about the ones we have tested. In the list above, we still have on our phone the Switzerland Mobility app (we use it to see the areas with protection dogs, to plan our bivouacs as the map layers indicate the protected area where camping is restricted and to see the difficulty of the official marked paths indicated by color) as well as Wikiloc (especially to find hiking ideas in Spain).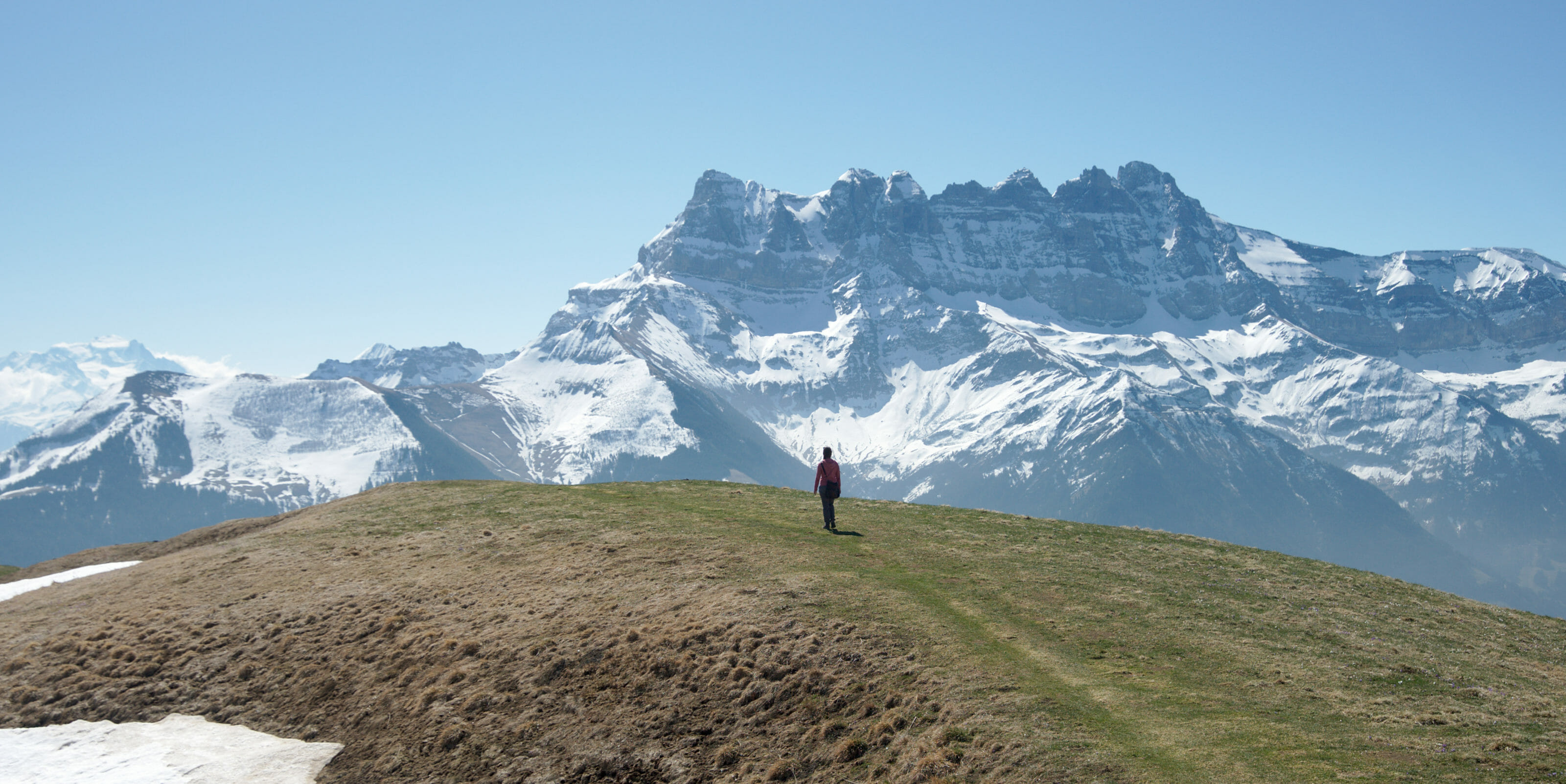 In the end, we chose AllTrails because of a combination of factors. We are probably not the "lambda" users in the sense that we do not use the community side of these apps at all, but only their practical side. Moreover, we never record our routes, don't have a connected watch or a GPS #OldSchoolHikers 😉
We look for hiking inspiration on the platform, we draw our hikes in advance, and then we follow the map in offline mode, that's all! 🙂 . So for us, AllTrails is the app that has the most choice for hikes, the best tool to create our own routes and also allows us to easily share these hikes with you on the blog.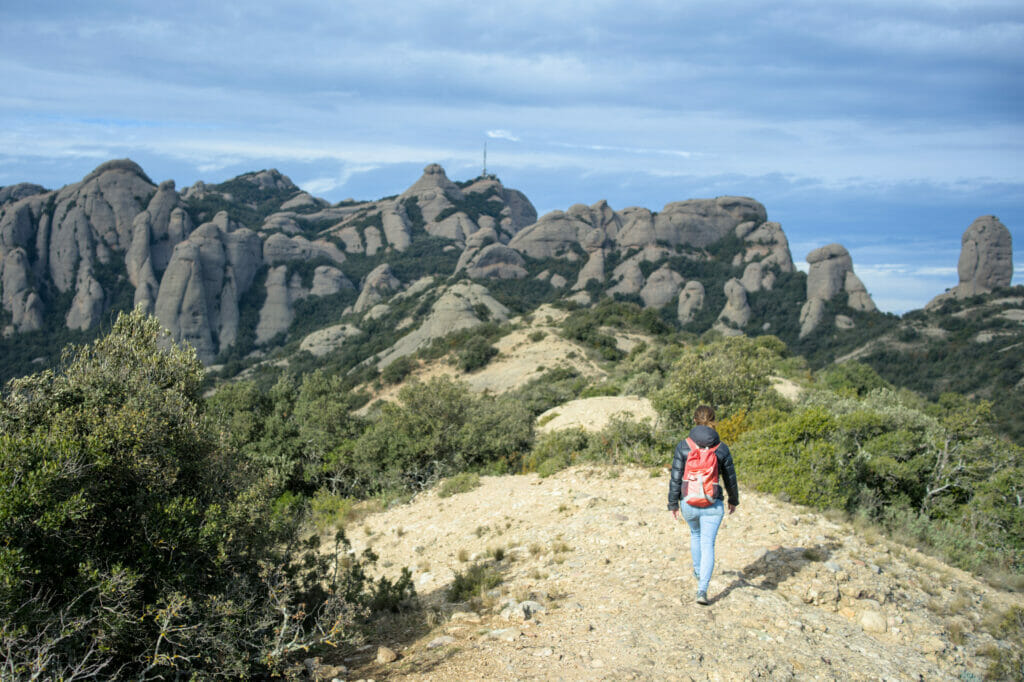 Conclusion: what is the best trails app (free or not)?
Honestly? It is a very personal choice! In our humble opinion and for our use, it is AllTrails which wins hands down. It is not perfect but it allows us to find great routes and especially to share them with you here on the blog.
Whether it is AllTrails, Wikiloc, Outdooractive, Visorando or others, they all have their strenghts and weaknesses. My advice? Create a free account on several apps and see which one you like the most. Then, you can decide (or not) to take the premium version depending on whether the additional functionalities are useful or not for you.
That's it for today! If you have any questions about AllTrails or would like to recommend another hiking app, feel free to leave us a little comment below.
A bientôt!
Affiliate links
This article contains affiliate links to AllTrails. What does this mean? So if you decide to use AllTrails, we will get a small commission. By going through our links you will get a 30% discount on your yearly subscription (if you decide to take the AllTrails+ subscription, it remains of course free otherwise) and you contribute to support us in creating free, independent and regularly updated content. Thank you for your support.
Pin it