In our last article we told you about our favorites in terms of hiking in the north of Piedmont and especially in the Gran Paradiso National Park. This time we take you a little further south to tell you about the incredible wine region of Piedmont. Italy is a country known and recognized for its food and wine culture and after our 10-day stay we can only confirm this!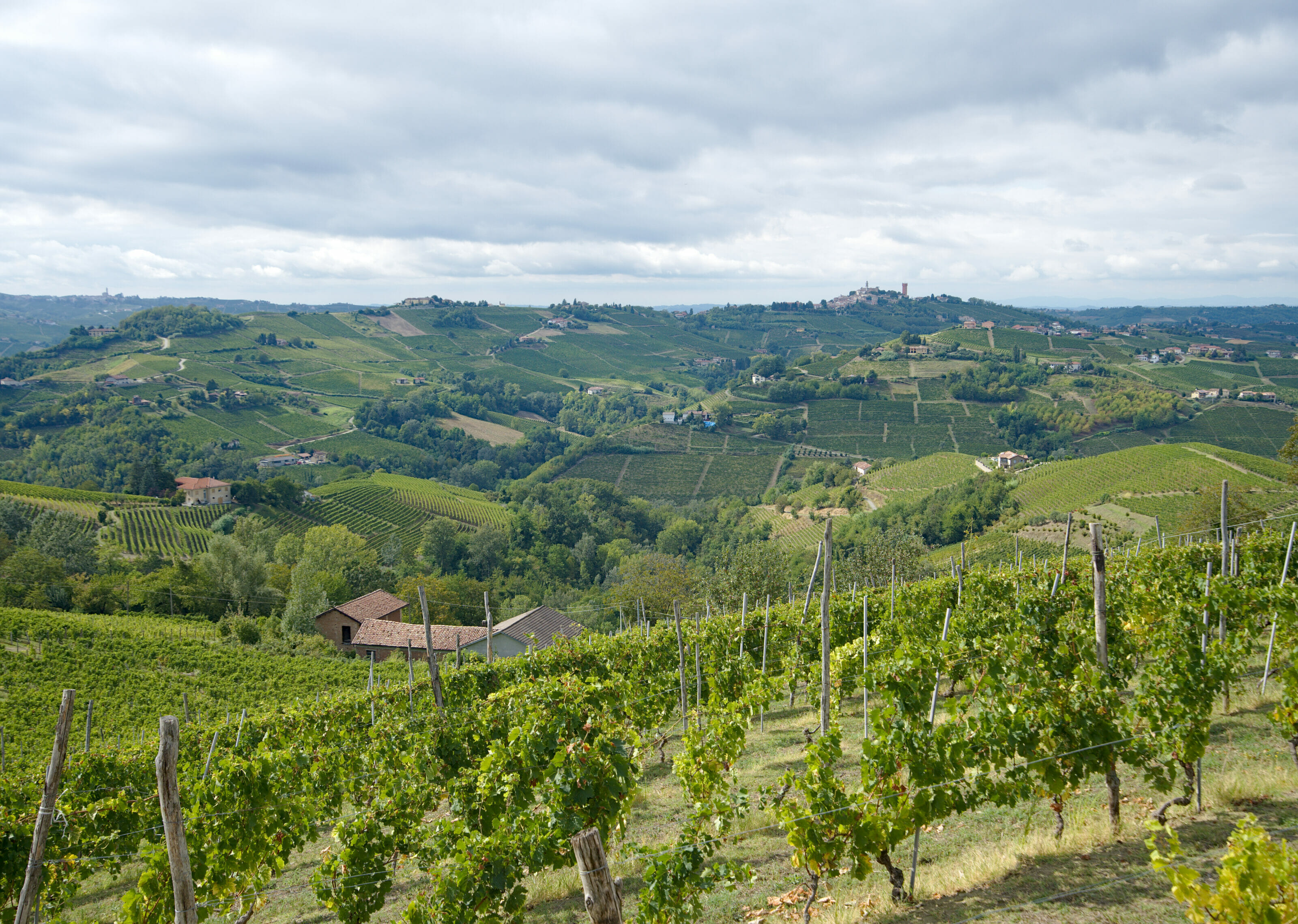 At the beginning of September we attended a wedding in the Asti region and we took the opportunity to extend our stay a little bit to enjoy the surroundings (and to replenish our wine cellar a little). We won't dare to tell you how many bottles we brought back from this trip, but we'll just tell you that we had to take several breaks when we went down the Saint-Bernard pass because our brakes overheated due to the additional weight in the car. 😉
In this article we will talk a little less about hiking (even if there are 2-3 nice walks) but rather about wine and our favorites in terms of pretty Italian villages. Ready? Let's go for a nice wine tour in the north of Italy.
Wines of Piedmont: Our map and presentation of grape varieties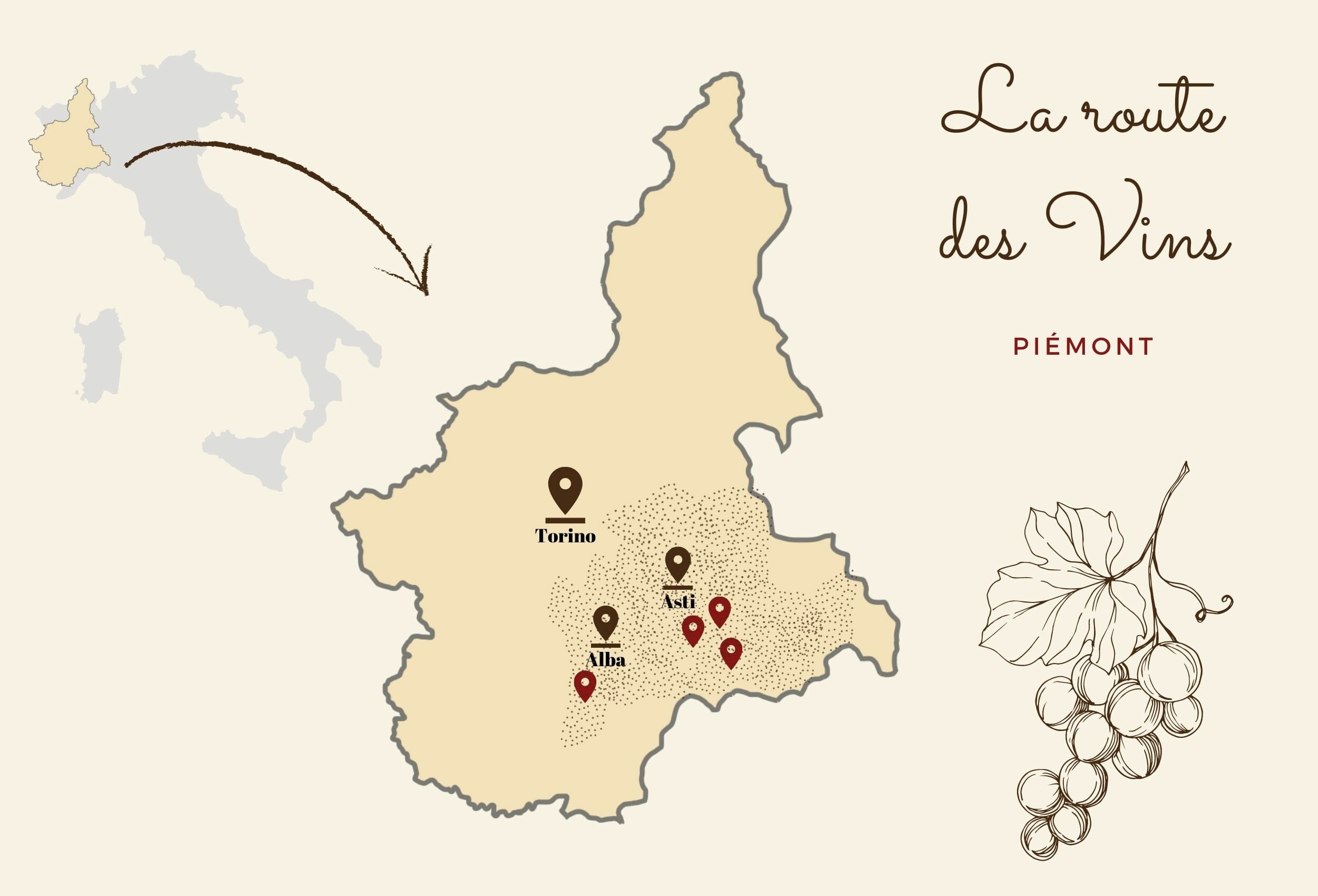 If you are in Piedmont to see and taste wine, you will notice on the map that wine is not produced everywhere in Piedmont. There are certainly a few vines here and there in the region, but the greatest concentration is clearly in the south-eastern part (the small dots on the map). We won't go into the details of the appellations here because on the one hand we don't know enough about them and on the other hand it would be too long! Piedmontese wines have achieved the feat of having more than 60 appellations just for their wines (42 DOC (the equivalent of AOP) and 18 DOCG which are superior appellations).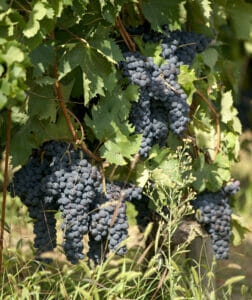 Afterwards, if we were to remember something about the wines, we could tell you briefly about the grape varieties. The most common in the region are:
Nebbiolo: a superior grape variety used for Barolo and Barbaresco wines which are mostly wines meant to be kept for quite some years in a cellar.
Barbera, a fruitier and less tannic grape variety.
Dolcetto, a grape variety whose name is misleading because contrary to what one might think it is not especially sweet, it is rather a dry red.
Moscato, the grape variety known to be the basis of Moscato d'Asti, a sweet and sparkling white wine with a low alcohol degree.
Canelli: the region of Moscato d'Asti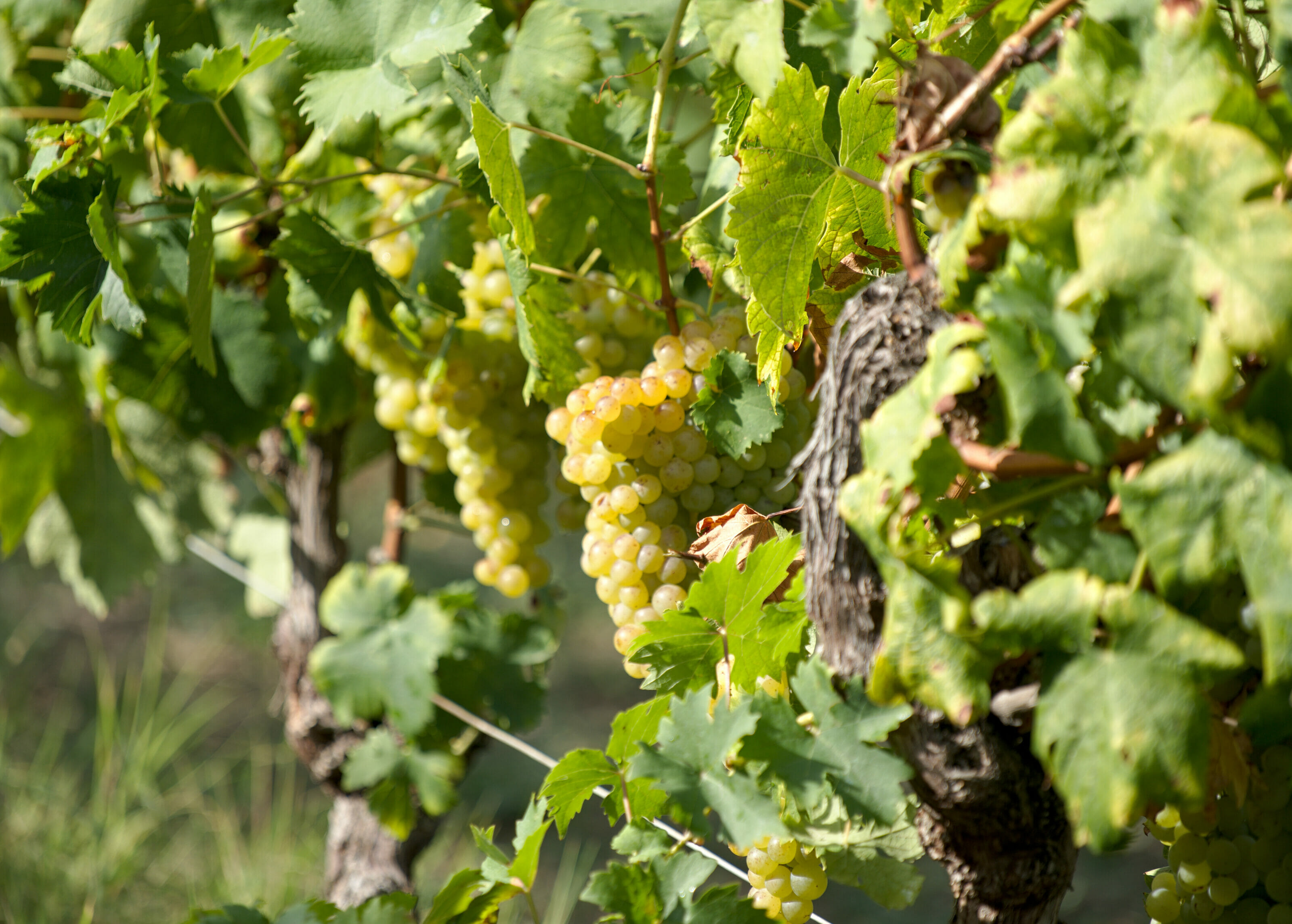 I'm going to suggest that we start with a lighter version, okay? Moscato d'Asti is probably one of the most famous Italian sparkling wines. Sometimes called Spumante d'Asti (it is the same thing), this sweet, low alcohol wine should not be confused with Prosecco which is a rather dry sparkling wine produced in Veneto.
The grape used for the production of Moscato is Muscat (as you might have already guessed it). If it is found in many regions of Piedmont, it is towards the small town of Canelli that we find the biggest production.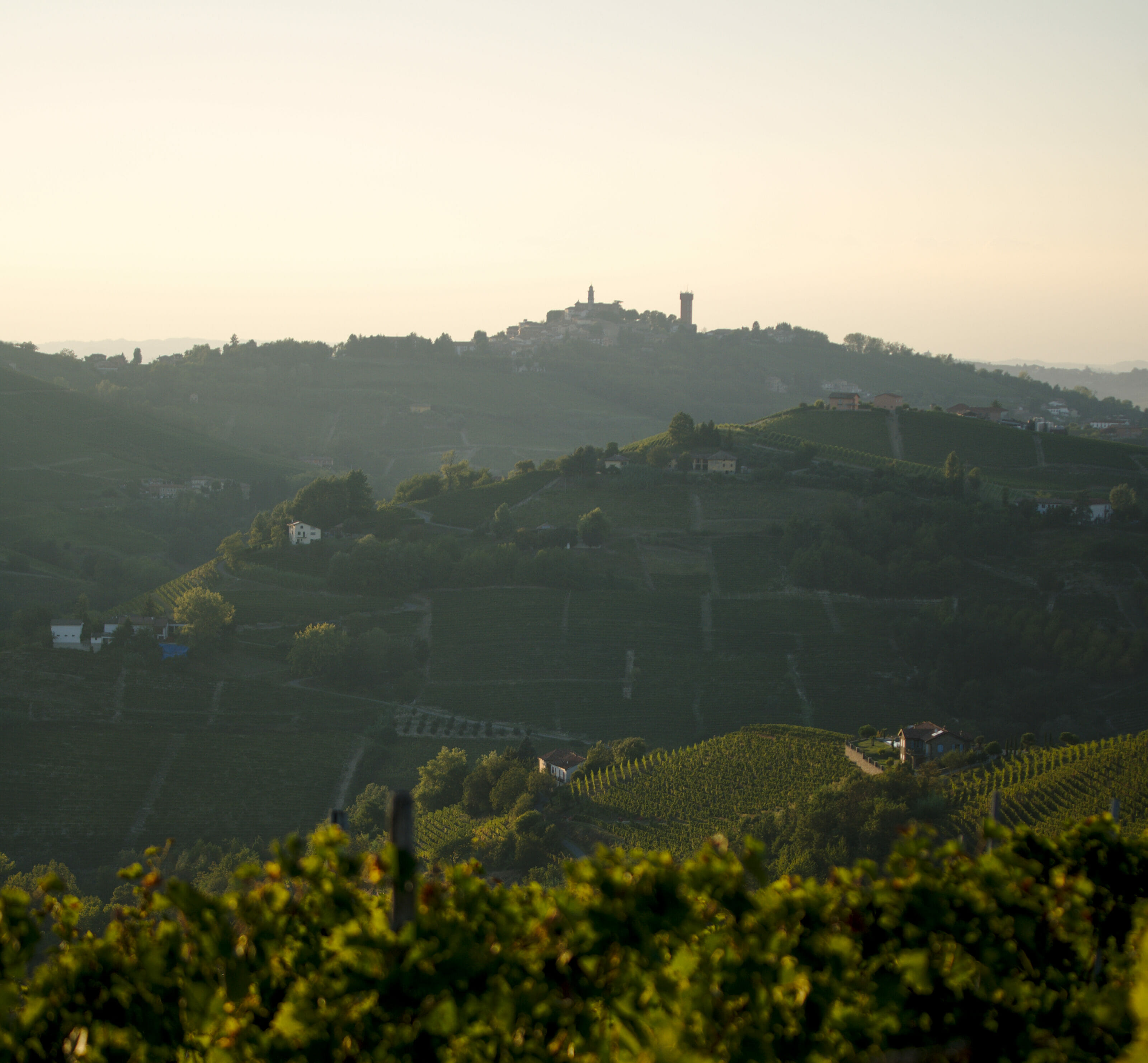 It is moreover towards Canelli that we had one of our apartments, therefore we had all the time in the world to taste this wine. On the homepage of the tourist office we had even found a hiking itinerary nicely called: The path of Moscato. Intrigued, we took half a day to complete this route! Usually we always share the maps of our walks so that you can remake them, but here we will avoid I think! The "path" is certainly vaguely marked but on the other hand it follows mainly agricultural roads. Not that this is not a "nice walk", but we'll just tell you that it wasn't the most memorable walk of our lives 😉
Nevertheless, it allowed us to see a couple nice things that we recommend you to come see if you are ever in the region:
The castle of Canelli and more generally the district that connects the center to the castle.
The Torre dei Contini: a tower in which you can climb and which is just incredible at sunset (we even came back there one evening for nice bottle of wine at sunset).
Some pictures of the castle of Canelli and the beautiful churches on the way:
La Torre dei Contini: our favorite place to come and admire the sunset:
Nizza Monferrato: The Barberra d'Asti
Nizza Monferrato is the small town where we were based during the wedding. We ended up doing relatively little sightseeing there, but we really enjoyed the vibe here. The pedestrian center, the many small terraces in the city center and of course the almost omnipresent wine culture.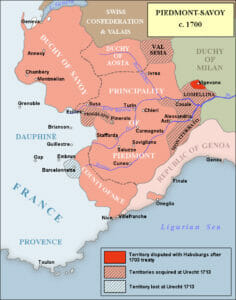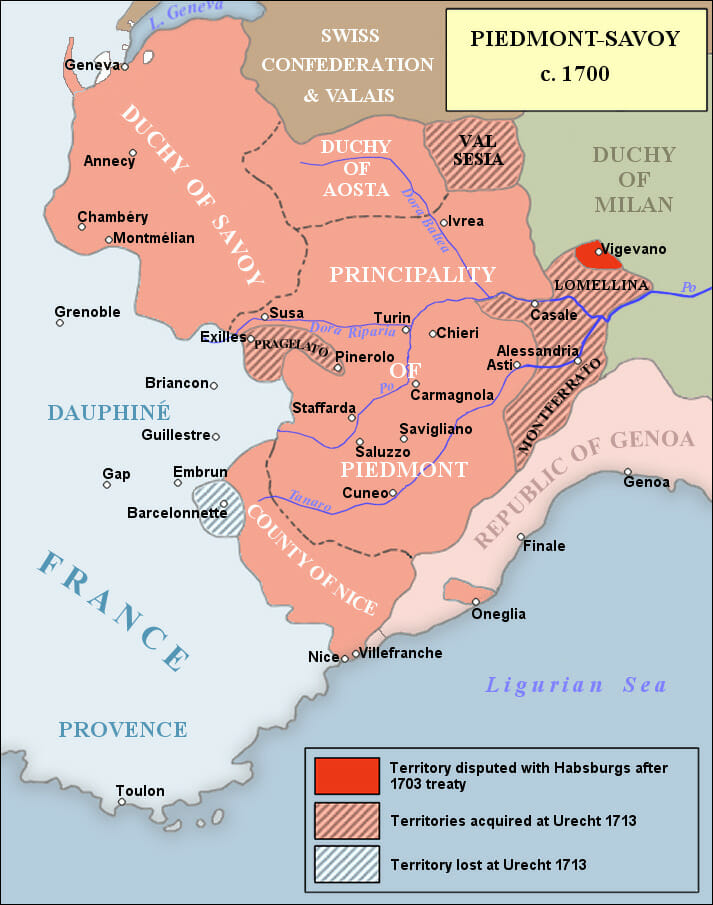 By the way, did you know that the name Nizza Monferrato should never shortened to Nizza? We were told that this is very important in the region, because it makes it easy to distinguish the city from the wine! When we say just Nizza, we are referring to the appellation that qualifies the superior wine produced from Barbera grape and which is matured for a minimum of 6 months in barrels. This wine will, by the way, have been our favorite in the region. We brought back some good bottles of it and hopefully we will have time to let them mature in the cellar before drinking it.
Incidentally, adding the Monferrato also makes it possible to distinguish this small village from the city of Nice (which is called Nizza in Italian). Both cities were, around 1700, part of the duchy of Savoy. Nice was called at the time Nizza Maritima.
Where to taste and buy wine?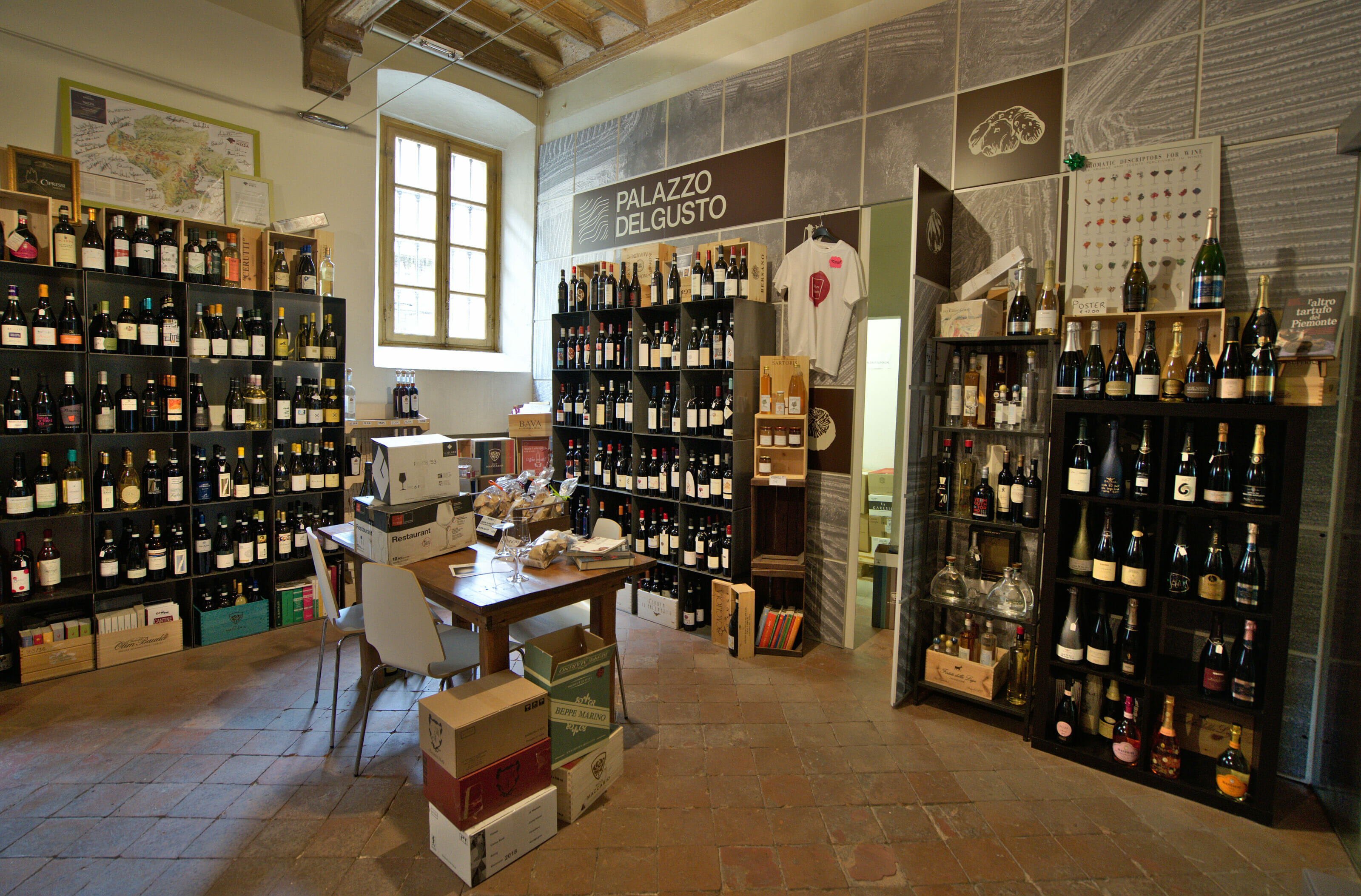 If you want to taste or buy the different wines of the Piedmont region, there are many options! I sincerely believe I can say that there are many more wineries, wine stores, producer stores than any other type of business in the region. We liked going directly to some of the producers but we also liked the Enoteca Regionale, which bring together several local producers. We are far from having a complete list of places to go, but at the end of the article we have prepared a map with the places that we particularly liked (like the Nizza wine shop which will probably have been our favorite of all!).
The pretty little town of Acqui Terme
Our last stop in Monferrato will have taken us to the pretty little town of Acqui Terme. As its name suggests, it is indeed a spa town, but not only! We briefly went there on our friends' wedding day to take a walk in the historical center and see the famous 75°C spring that gushes out of the Bollente.
Italians are fond of thermal springs and many people came to breathe at full lung above the spring (apparently it is good for the respiratory systems and according to some rumors it would confer eternal youth). So I don't know if it's the water vapors and the youthful effects, but in our group of friends we all acted "like kids" by putting our fingers in it. The first one says it's very hot, the second one goes in anyway as well as the following ones…
Beyond the little boiling bath for the fingers, Acqui Terme still has a few other charming assets. We really enjoyed the historical center and the view from the gardens of the Paleologi Castle.
As far as wines are concerned, the Acqui region is best known for its Dolcetto. But for once, we refrained from doing a tasting! We were there in the morning and at 4 pm we had an appointment for the wedding (as much to say that we did well not to start the tasting marathon too early that day ;).
The Langhe region
The Langhe is a well-known region in Piedmont. In fact, these region names are mainly a matter of wine appellation and geographical areas. The Langhe includes (roughly) the entire region south of Alba, from Neive to just below Barolo.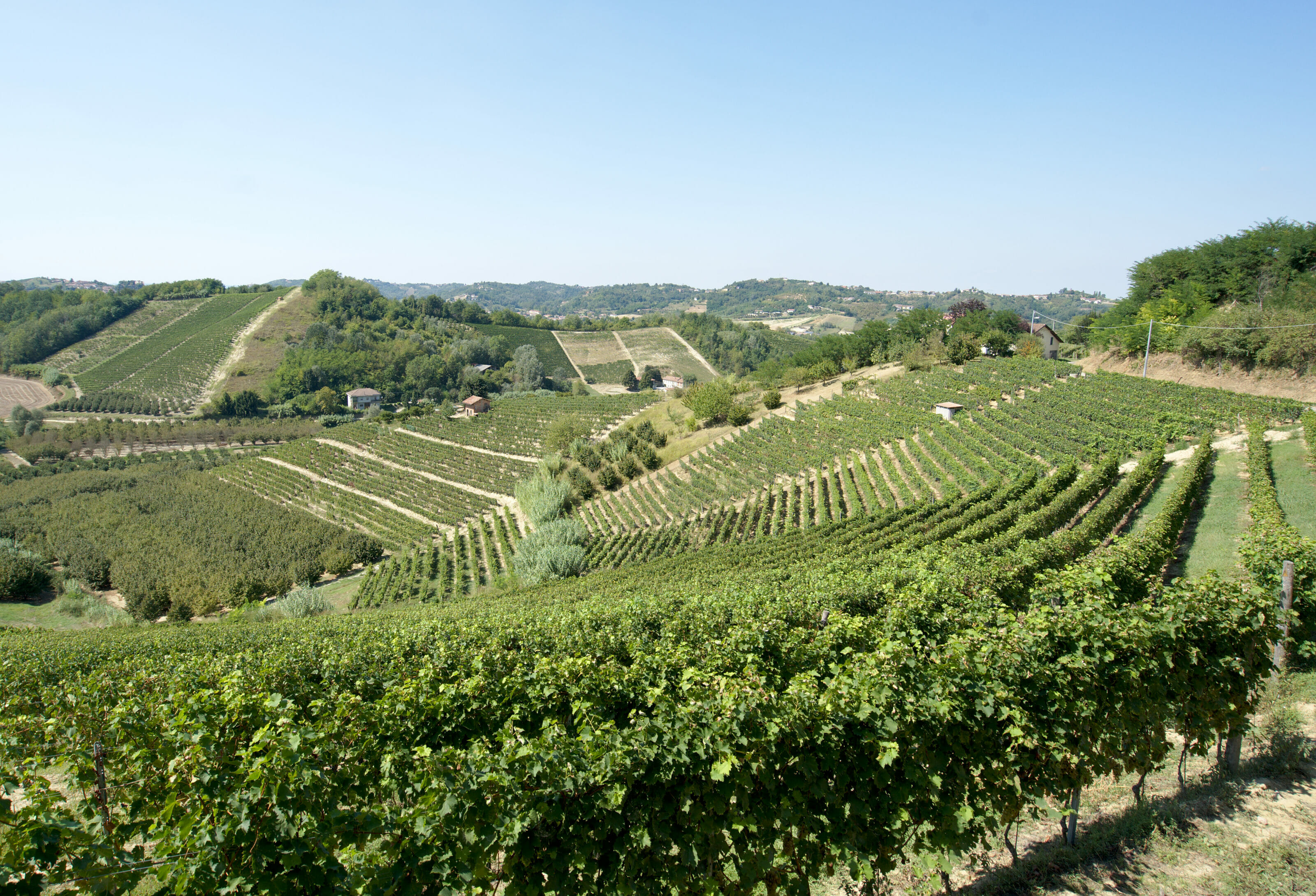 Langhe is a name that comes from the Piedmontese dialect and means "hill". The winegrowers of Langhe will surely tell you that it is because their hills are "bigger" that their wines are better (more sun). Those from Monferrato will probably retort that it's the same, but that the Langhe is just more expensive 😉 We'll admit that we haven't been able to precisely measure the height of the hills or calculate the minutes of sunshine, but all we can tell you is that both the Langhe and Monferrato are simply great areas to drive through and the wine is excellent everywhere!
The wine of Barolo and the village
Now we change range! The Barolo wine is probably the best known of the region and it is without a doubt the most expensive too. We regularly hear that this wine is "the king of wines, the wine of kings". Often compared to Burgundy, Barolo is a wine that is vinified for at least 36 months before it is marketed (including at least 18 months in barrels).
The grape variety used for Barolo is Nebbiolo, the same as for Barbaresco . Except that in order to have the Barolo appellation, the grape must have grown in the territory of the same name. We admit it, we are not well enough trained in wine to give you all the differences but on the other hand we can tell you a little bit about the village we visited 😉
Barolo is a small town of barely 800 inhabitants. Go figure, but we were expecting a much larger village considering how famous it is. The village itself is very cute although VERY VERY touristy. I think I can say that this is where we came across the greatest density of stores, wine stores and souvenir stores of our entire stay in Piedmont.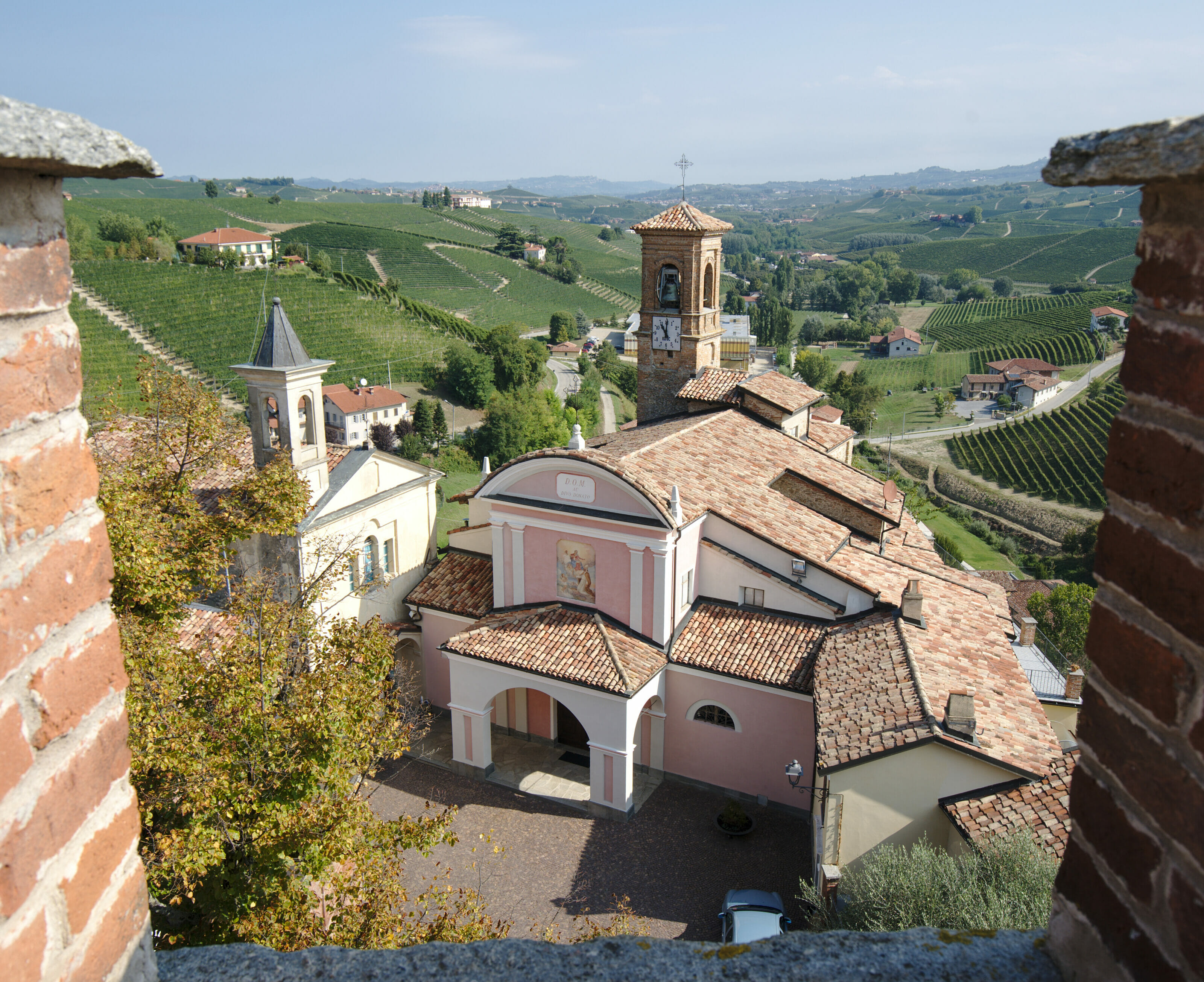 I believe that Barolo is one of those places "that you have to see" when you come to Piedmont and you love wine, even if for our part we would have largely preferred other more "classic" and less classy villages. We stopped in a shop to buy a few bottles for presents and we won't hide that the service was a little bit more "pretencious" and "uptight". As much as we had always been very well received and advised in the shops in Nizza, Canelli or others, so much so here… Maybe we just got unlucky with the guy working that day.
After a small tour in the village we had the idea to visit the wine museum which is located in the castle… Hmm… how can I explain it to you? The highlight of the museum? Probably the beautiful panoramic terrace on the roof that offers a magnificent view of the village and the Barolo vineyards. The museum itself has left us a bit more confused. It's very "conceptual" at times (understand that you probably need to have drunk quite a lot of Barolo before the visit to understand the artistic ideas of some rooms). In case you're tempted, the entrance fee is 9€ and the museum is open every day 😉
La Morra
After our small tour in Barolo we took the car again and left a few kilometers away to go for a small tour in the village of La Morra. Perched above the vineyards of Barolo, this small village is a must in the region.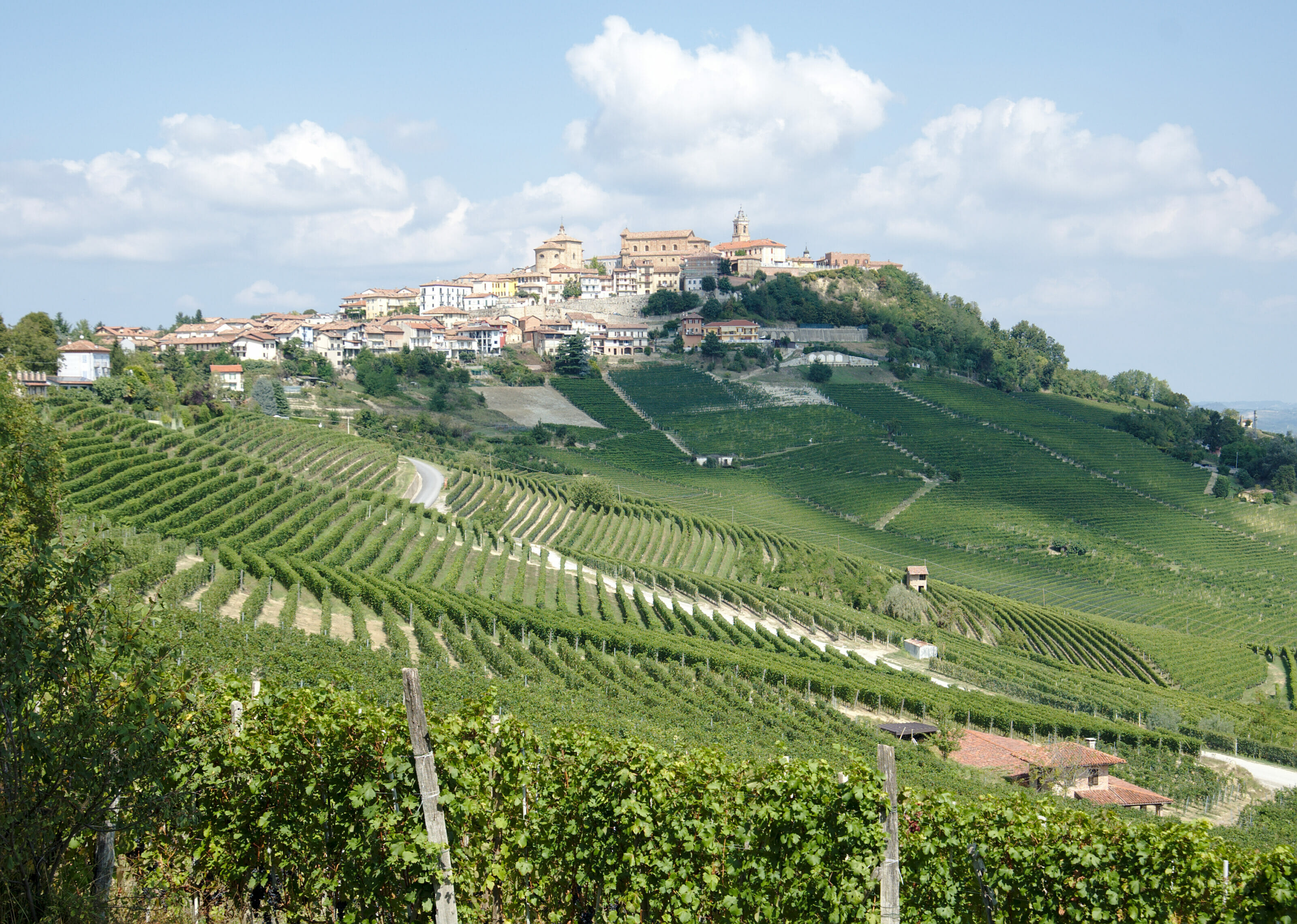 La Morra is barely bigger than Barolo (about 2000 inhabitants) but we found it more charming. The small village seems to benefit quite a lot from the rather impressive tourism that passes through Barolo while having kept a more authentic touch if you want our opinion. We didn't visit anything "particular" in this village but we simply walked a little bit in the pretty alleys, enjoyed eating a little something (cheaper than in Barolo) and especially we admired the beautiful view on the vinyards.
Grinzane Cavour
Aie aie, Grinzane Cavour we hesitated to tell you about it in this article… This place has been the perfect illustration of our crucial lack of travel organization! 🙂 During our little research on things to do in the Barolo area we had come across several recommendations to go and see this magnificent castle dating from the 14th century. The peculiarity of the place is that in addition to seeing the various well restored rooms, the castle also houses a museum dedicated to Piedmont and wine culture, a restaurant, a café and… a wine shop where you can taste local wines and truffles! 🙂
Admission is 6€ and the castle of Grinaze Cavour is open from 10am to 7pm every day of the week except… Tuesday! I'll give it to you in the bull's eye, we were in front of the castle gates on a Tuesday afternoon! 🙂 #Fail
Serralunga d'Alba
I suggest you that we stay in the line of the castles closed during our visit… haha, no, but I swear! After Barolo, we decided to make a last stop in the village of Serralunga d'Alba where we could see the castle in the distance. Well, this one has less broad schedules (understand by there that we had more chance to miss it). The castle of Serralunga d'Alba can only be visited in guided tours that take place on Fridays, Saturdays and Sundays.
For schedules and reservations, the best thing to do is to check their website.
Afterwards we do not regret at all the stop in the village. Even if we couldn't enter the castle, we enjoyed walking a little in the pretty alleys and enjoying a small terrace for the traditional Italian coffee break (because yes, we don't only drink wine!).
Getting around in the Piedmont wine region
To visit the region you must clearly plan a means of transportation! The villages are certainly "close" but it seems almost impossible to enjoy the region if we go there exclusively on foot. For our part we were by car. It is very practical but it needs to be said that, it also implies to have to toss a coin every morning to know who will spit out his wine during the tastings and drive… 😉 #ILostMostOfTheTime
At the level of the alternatives we see 2 of them (which we have not tested). In the region it is very popular to rent electrically assisted bikes! You will find agencies in most of the big cities/villages such as Nizza, Canelli or Asti. Tourist offices have even established official routes for cyclists ranging from 41km to 51km.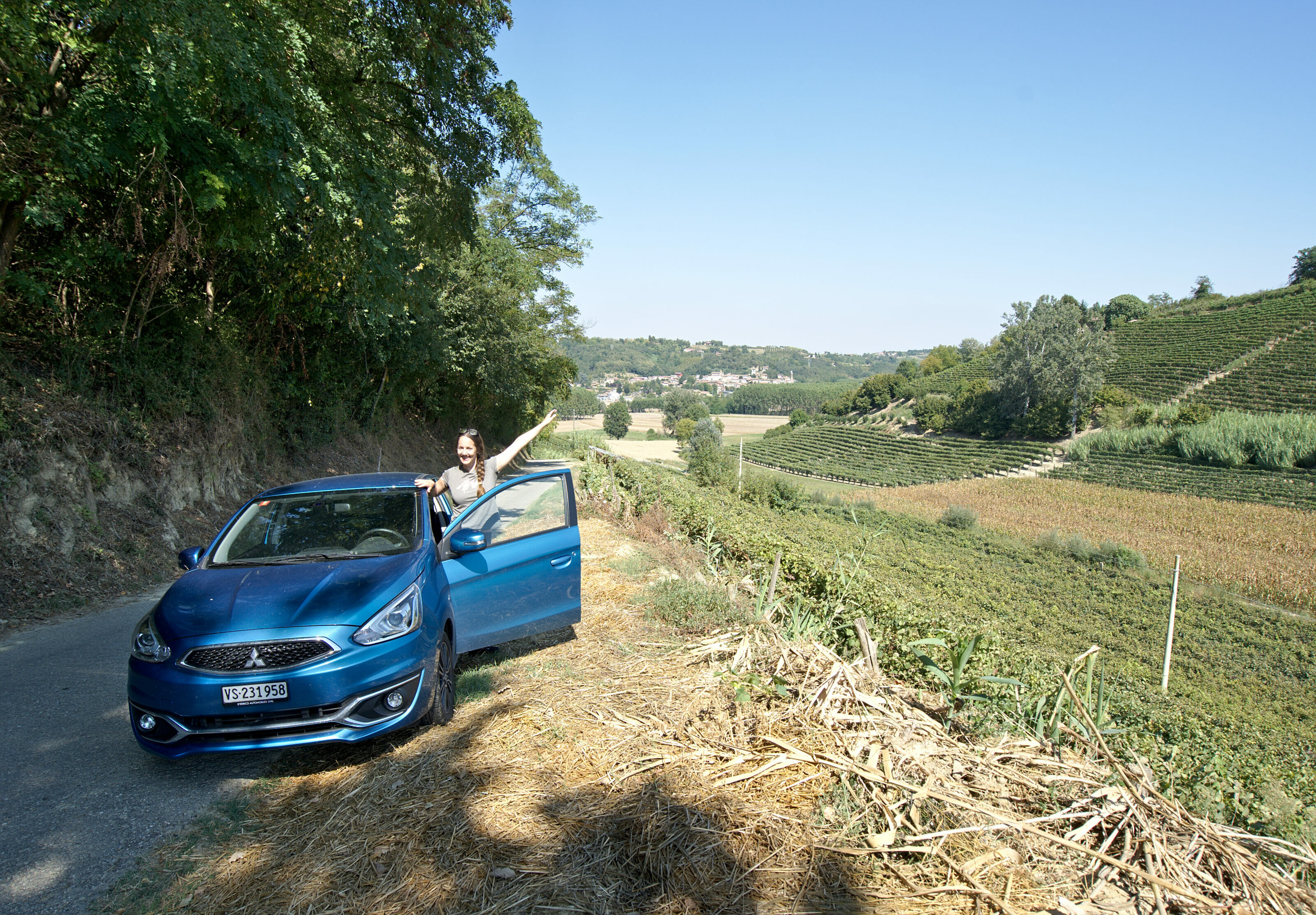 Afterwards, the rental of electric bikes is relatively expensive if you opt for only 1 day. From what we have seen in town, prices are generally around 45€ per person per day (or from 100€ per week which is immediately more reasonable). Having our car we skipped this, but let's say that it's an option that a lot of people appreciate. After let's be clear, it is cheaper to rent a car in Asti or Alba on Rentalcars than to take bikes, but let's say it's not the same charm 😉
PS: Renting a bike is not an option to avoid spitting out your wine! You should know that in theory, especially with an electric bike, you are subject to the same traffic rules as with a car.
The last alternative is perhaps the small tourist buses. The ticket costs 15€ and allows you to get on and off whenever you want on a given route. I won't hide the fact that normally I HATE those tours where you are parked in a brightly colored mini-bus, but I think I could have made an exception (if like me you often lose in the coin toss to find out who's driving you surely see my motivation). Afterwards, this means of transportation is rather to be preferred in high season when the schedules are more regular. You can see more information on the Getyourguide website.
Where to stay in Piedmont?
Options are not what is missing around here! There really is something for every budget and every taste. During our stay we tested 2 different accommodations:
An apartment in the center of Nizza Monferrato (it was more convenient to go to the wedding because our friends had organized shuttles from there so that nobody had to drive). It was in fact an apart-hotel, all the rooms are on airbnb if ever.
A small apartment in the vineyards above Canelli. We really liked this place! The owner is a winemaker of the village and we could go to taste his wines one evening. The apartment was very comfortable and above all well placed!
Both options were very nice and especially in our budget 😉
If you have a larger budget we can advise you to take a look at Hotel La Villa on the heights of Nizza Monferrato. This is the place that our friends had chosen for their wedding and frankly pfiouuuuuuuuu… it was just sublime!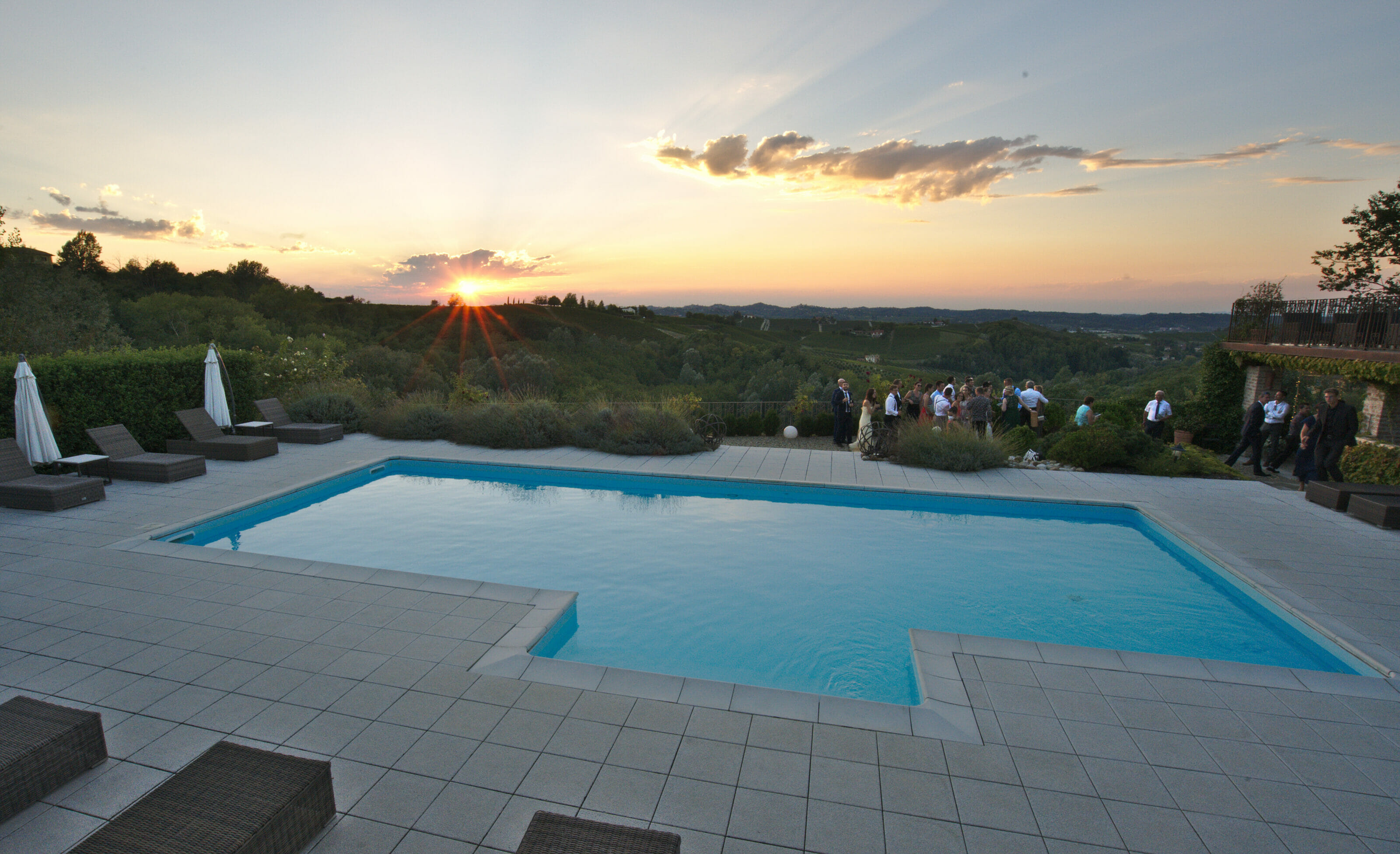 If you want to look for a place to stay in Piedmont you can take a look at the map below:
Map of our recommendations in Piedmont
To help you plan your roadtrip in Piedmont we thought that a small, more precise map might be useful. You will find below all the places we appreciated classified by color.
Note: On this map we have noted only the "main points". If you have a car, the best thing to do is to take the small roads and go there at random! Stop in the small villages, take time to stroll on the terraces and taste lots of coffee (or wine) 😉 We have probably seen a dozen of villages "in addition" to the map, but listing them would not be useful… Each village has its flair, its little church, the village square and sometimes even its own castle.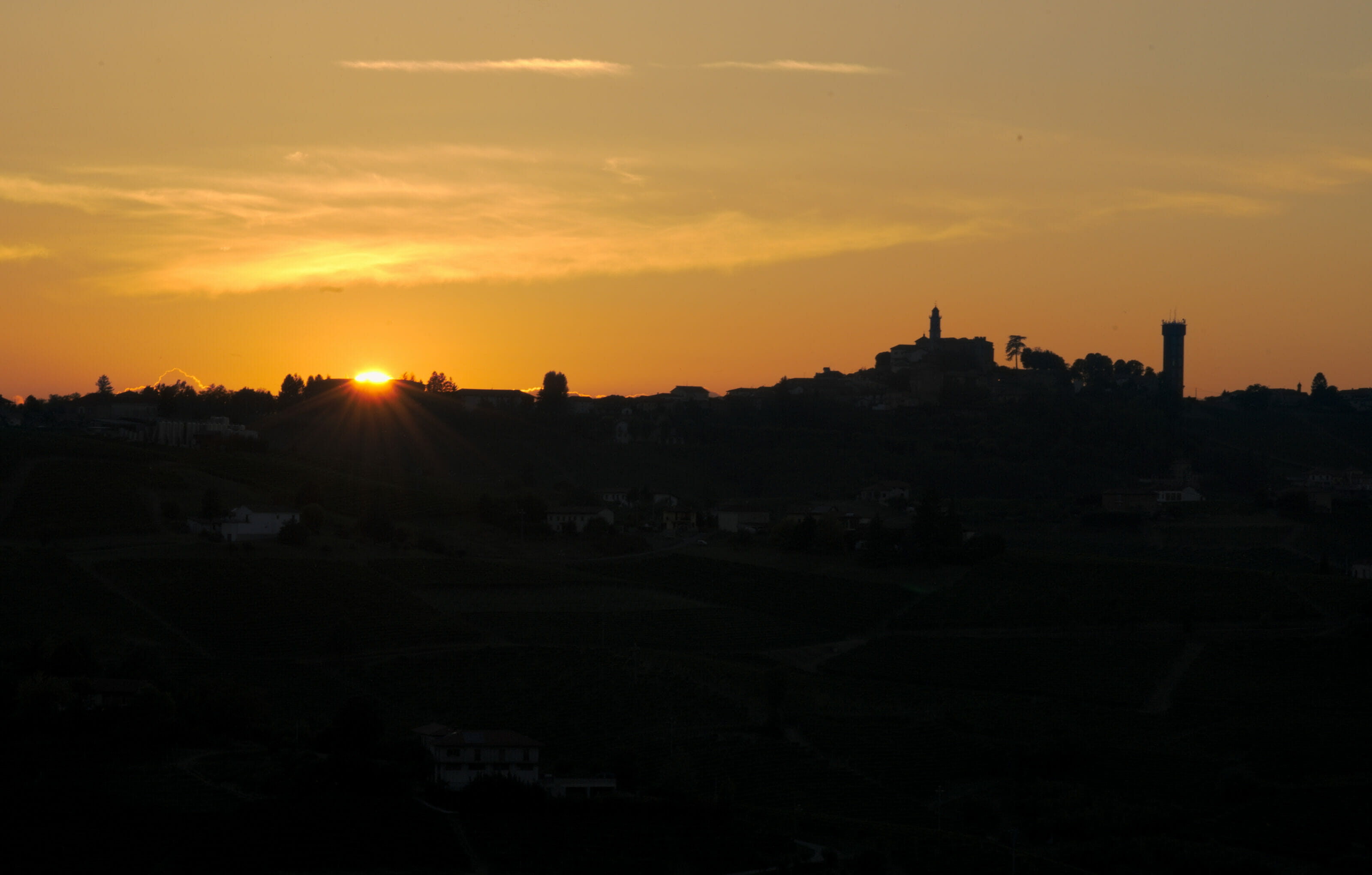 Buying wine abroad: Customs formalities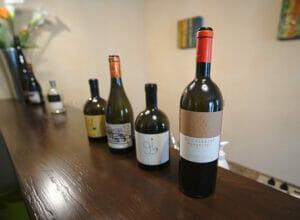 Before finishing the article, we thought it might be important to make a small point on the purchase of wine abroad and the customs formalities that go with it. And it's funny, because while writing the article I thought I wanted to see what the situation was like for the French or more generally European (many of you read us so we think of you ;)). Well, it's going to be quick! In the European Union, the limit of wine is 90 Liters per person to cross the borders, so even if you're going shopping you shouldn't really have to worry about restrictions (or you really have a VERY VERY big cellar).
For the Swiss you will see it is more "limited". When entering the territory, each passenger (adult) has the right to import 5 liters (i.e. a box of 6 bottles per person). As much to say that we were well beyond 😉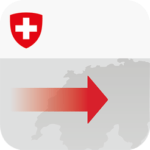 By passing through the Saint-Bernard we knew that we were going to cross an "unguarded" border and that it would therefore be impossible for us to declare the goods to the customs officers in person. The simplest solution is still the Mobile QuickZoll application (no no, not declaring is not an option if you ask us… the fines are steep in case of control!). We must admit we didn't know it before this trip and it's really very handy! Developed by the confederation, this application simplifies things enormously compared to the forms to fill in by hand and to deposit at the border posts… You enter what you bought (it is important to do it before the customs!), you pay the tax and you have a receipt on your smartphone in case of control. The price is fixed at 2 CHF per liter of alcohol (for drinks with less than 18% alcohol by volume). You can find all the duty-free allowances and prices here.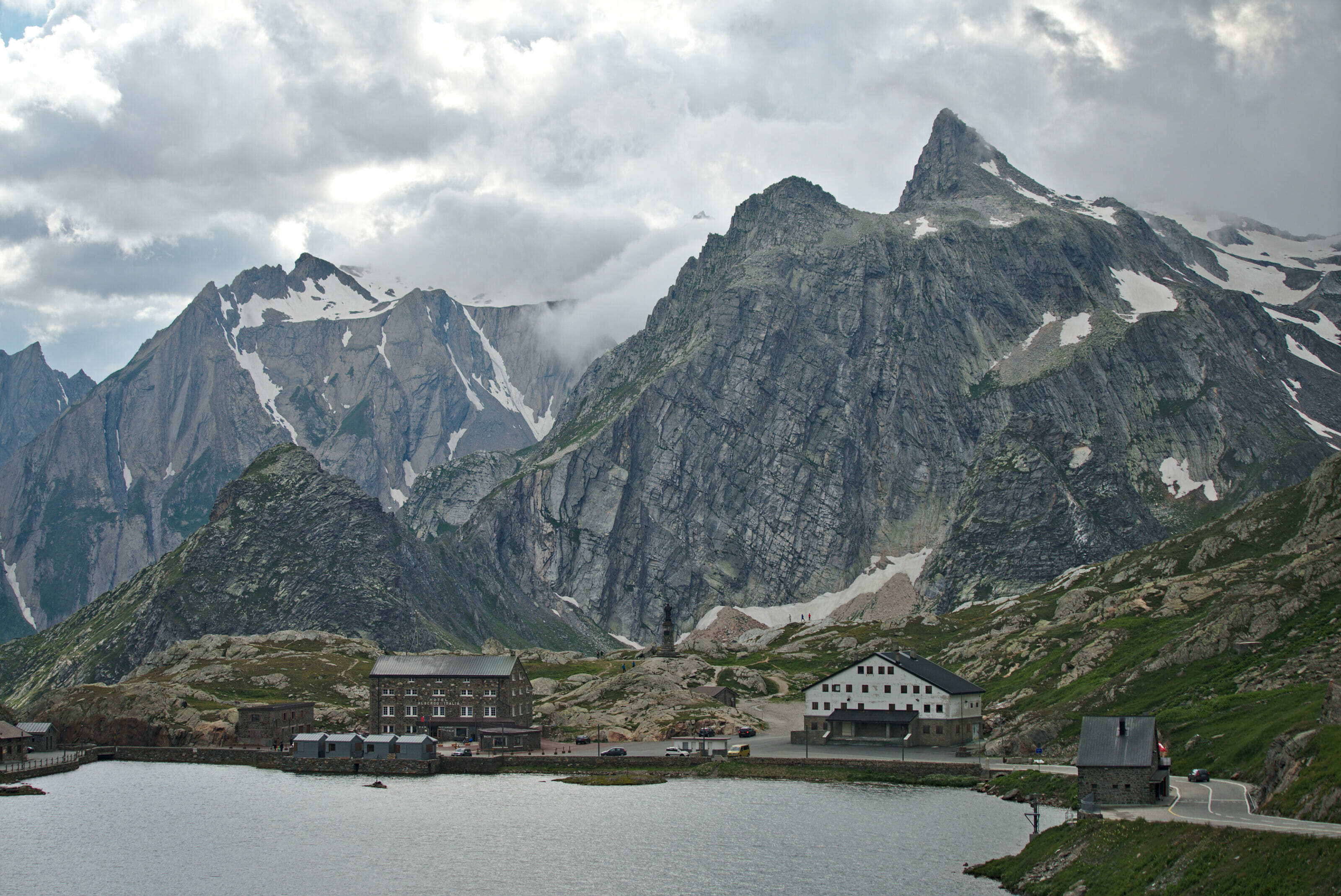 Here, this time you know everything: where to see vineyards, the good wines to taste, where to sleep and even how to bring back the wine legally 😉 We wish you a very nice week and we'll be back very soon with the balance sheet and budget of our stay in Piedmont.
Note: This article contains affiliate links. By using our booking links you don't pay anything extra, but we will get a small commission. This trip in Piedmont was 100% private and we had no partners.
Pin it