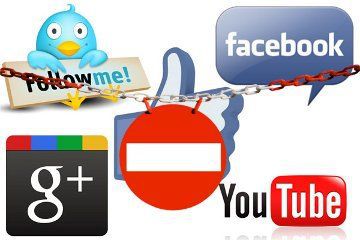 If you go on a trip and open your laptop to give news to your beloved ones via Facebook or just to check your emails, you may have a dull surprise depending on the country you are in: CENSORSHIP.
For example, China and its famous "Great Firewall" will ban / block access to Facebook, twitter, wordpress, wikipedia and many other sites…. They have impressive staff securing the web (we are talking about 30,000 to 40,000 cyber police officers…) and very advanced means (keyword filters) to channel the flow of information at their discretion…. It is said that they even have up to 300,000 activists (volunteers or employees) responsible for guiding debates on forums or blogs and denouncing Internet users who deviate too far from the official lines… incredible in our time, no???
But censorship is not limited to China. You will encounter similar problems in Vietnam, Turkey, Egypt or other countries a little less advisable to spend holidays there (Syria, North Korea)…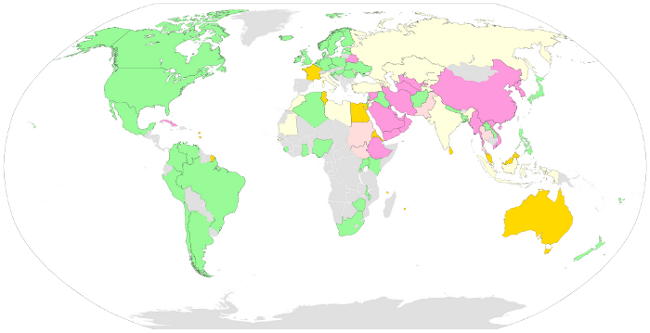 In pink on the map above are indicated the countries in which Internet censorship is highest. Countries in yellow are under surveillance and those in green have little or no censorship on the web. There is not enough data for other countries.
How does censorship work (in most cases)?
There are indeed different types of censorship. And it can quickly become complicated if you go into detail, but in 90% of cases, a government will simply block direct access to a site from its territory. So if you are in China, you simply won't be able to access Facebook or Twitter because their URL will be blocked directly.
The solution, use a Proxy or VPN
The solution is therefore to go through an intermediary (whose access is not blocked) who is located elsewhere than in China and who will redirect you to the site you want to visit. It's called a PROXY server.
In general, you access the proxy by entering its IP address from your browser, look for: "Configure proxy" on google and from there, you access the censored site. This will allow you to browse anonymously by hiding your IP address (you will actually surf with the IP address of the PROXY server). This service is most of the time free of charge. However, your data is not encrypted (so avoid using your passwords…) and there are sometimes many users connected at the same time (which can make the connection really slow). But just to access a blocked site, a proxy will sometimes do the trick.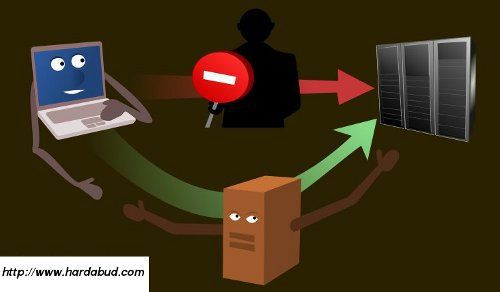 However, I prefer to use a VPN (what does VPN mean???? Excellent question:): "virtual private network").
What is a VPN? How exactly does it work?
This type of network allows an encrypted connection between your computer and a server located in an area free of censorship. VPN providers generally offer many countries to choose from. It is therefore much safer, easier to use (usually just install a small software on your computer) and it allows you to surf the web as if you were in Switzerland for example 😉 (or anywhere else, your IP address will be hidden and you will surf with another IP located in another country). This type of connection is often subject to a charge (a few euros per month) but offers excellent comfort when surfing the web (good connection speed) and more security for your data. Perfect if you are going to travel long distances!
So VPN or Proxy????
The comparison is painful for the Proxy which has practically no advantage over the VPN…. But let's look at it in more detail
The Proxy
pros
cons

Proxy servers are often free of charge
They allow you to hide your IP
Sometimes they will allow you to bypass the censorship (if they are not already blocked)

The connection is unencrypted. If a malicious person has access to the server, they can intercept your data
The speed is often bad because many people are connected
In countries like China, Proxy are often already blocked. Difficult to find a Proxy that will work in a reliable way (it will be necessary to change often)
Complicated to configure –> each application that accesses the Internet must be configured separately
VPN
pros
cons

Easy to use. All you have to do is install a small program and all your traffic will be managed by the server (no more different configurations)
Your data is encrypted and therefore more secureThe connection speed is excellent and allows you to surf, stream, download torrents…
Possibility to choose your server in many countries and therefore to surf with an IP from any country

VPN services are not free of charge
There are many different VPN providers –> difficult to make the right choice (but we will help you on this point!)
Examples of VPN use when travelling
Still not convinced? So here are some practical examples that should convince you:
You are in an airport and you want to book your next hostel… You turn on your computer and connect to one of the many free wifi. I let you imagine that the free wifis of an airport are a little bit the ideal playground for a hacker who would like to intercept a password or a credit card code (true)… So, with a VPN, your data will be encrypted and you will be able to make your transactions in complete security… convenient no? This is obviously not limited to airports, it applies to many places.
Since your computer will look like it is in another country (remember, your IP address will be hidden and you will be browsing with an IP from another country depending on the server you choose), you can often find cheaper airline tickets and hotel rooms. The prices on the flight comparators depend on your location… which can have some advantages ;-)… It's up to you to play with this and do your tests:)
In fact, on the net, a lot of content is only accessible according to its location. National television channels, videos… hence the usefulness of using a VPN (for streaming it may be difficult with a proxy…). For example, when we were in Austria, I connected to a Swiss server with my VPN. This allowed me to hide my Austrian IP, surf with a Swiss IP address and watch national TV channels. I could also benefit from the fact that in Switzerland, the IP address is a personal data (Switzerland: a digital paradise????).
best VPN for China
When we arrived in China, we had a little surprise… We couldn't connect to our VPN server! It should be noted that some protocols do not work from China and that some servers are blocked… Thus it became important for us to find a VPN that works in China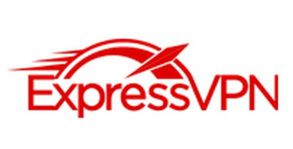 Express VPN is the reference in China! According to many Chinese users, it is the provider who offers the fastest and most secure connection! What does all this mean… This means that you have no bandwidth limit, super sophisticated encoding protocols, no storage of your activity logs (so even if the Chinese government asked them, they couldn't give them anything), 3 simultaneous connections and servers in 94 countries. In my opinion (Benoit), it's the best offer even if it's a little more expensive! See more about Express VPN
If you want more information on ExpressVPN we have prepared an article 100% on their service and the use we make of it there (because yes it is the one we still use today)
And have you ever been confronted with censorship on the Internet?
P.S. If you subscribe to a VPN via one of our links, you will pay the same but we will receive a small commission. This has in no way influenced the choice of the VPNs presented above (we present them because we think they are the best) but will help us to continue our work on this site.
Full discolsure: We've been using Express VPn for the past 6 years now… We pay as well for our subscrption and are not sponsored by this brand.
Enregistrer
Enregistrer