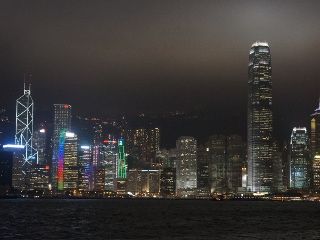 A short break in our articles on South East Asia to come back to a little stop we made in November. After our little Taiwanese getaway, we took advantage of a stopover to spend a few days in the crazy city of Hong Kong. Although located on the territory of China, Hong Kong is a completely different city from Beijing or other Chinese megacities. And this despite the fact that it is less than 100km from Canton!
Everyone here speaks English and everything is ultra-modern, clean and well organized. Why do they speak English there? Quite simply because Hong Kong has long been an English colony (thanks Wiki). It also has a special status with its independent political system, its own currency and its ultra-modern architecture! In short Hong Kong is definitely not China!
Great Deal in Hong Kong

As in most major cities around the world, it is possible to do free walking tours! These free spins are based on tips and you decide how much it's worth to you. This is a great way to get a first glimpse of a city! 3 different free walking tours exist in Hong Kong:
Note: all tours are in english.
Hong Kong, not a city for Backpackers
For us Hong Kong will have been a break in our Backpacker lifestyle. Yes, no more cool baba-cool pants, instant noodles and meals for less than $2. Hong Kong is a great metropolis, where all the temptations are there to make you spend as much money as possible!
Because Hong Kong, we won't lie to you, it's an expensive city, very expensive even! 50$ for a tiny windowless hotel room in the famous Chumkin Mansion, it's quite normal! For those who don't know the Chumkin mansion, it's a bit like the meeting place for backpackers who have just landed in Hong Kong, but who don't have millions to spend. A large, gloomy building on nearly 20 floors, housing more than 25 different guesthouses. In itself not an incredible experience, but a good address for cheap accommodation in the city of luxury.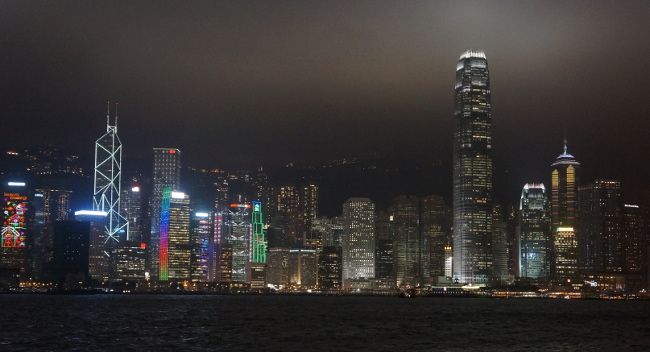 In the end, Hong Kong really impressed us! The buildings, all this luxury, the skyscrapers never ending, restaurants serving all kinds of international cuisines, businessmen and women running in the streets, mobile phones by ear all day long! But Hong Kong is also a small source of frustration for low-budget travellers. Everything seems (and is) overpriced! In short, unless you want to burn a third of your round-the-world budget in a few days, ben Hong Kong is a city where you shouldn't stay too long… 🙂
Infos


To search for a hotel in Hong Kong, we recommend that you visit the website of Hotelscombined. It is a search engine that allows you to compare several major booking sites such as Booking, Agoda, Expedia and many others. In short, the guarantee of the best price!
Video of our visit to Hong Kong
For pictures of the city, but also if you want to see us in our Sunday clothes (to change pants with elephants and marcels) we have prepared a short video… Be warned… this is one of our first travel videos ever… quality is not quite at its best 🙂 Come check our Youtube channel if you want to see our progress 😉
Oh and of course, Happy New Year 2014 to all of you! For us 2014 it will still be full of trips in perspective… We will take you to Vietnam, Laos, Thailand, Indonesia, but also Australia, Argentina, Chile, Peru, Bolivia, Ecuador, Colombia, and who knows, maybe even Brazil for the World Cup! :)… And thank you all for following us in ever-increasing numbers!