Switzerland is a very small country compared to its neighbors… However, it is probably also the country with the most trains. 🙂 Switzerland and trains are a love story, and if you decide to travel in Switzerland we can only encourage you to consider this means of transportation.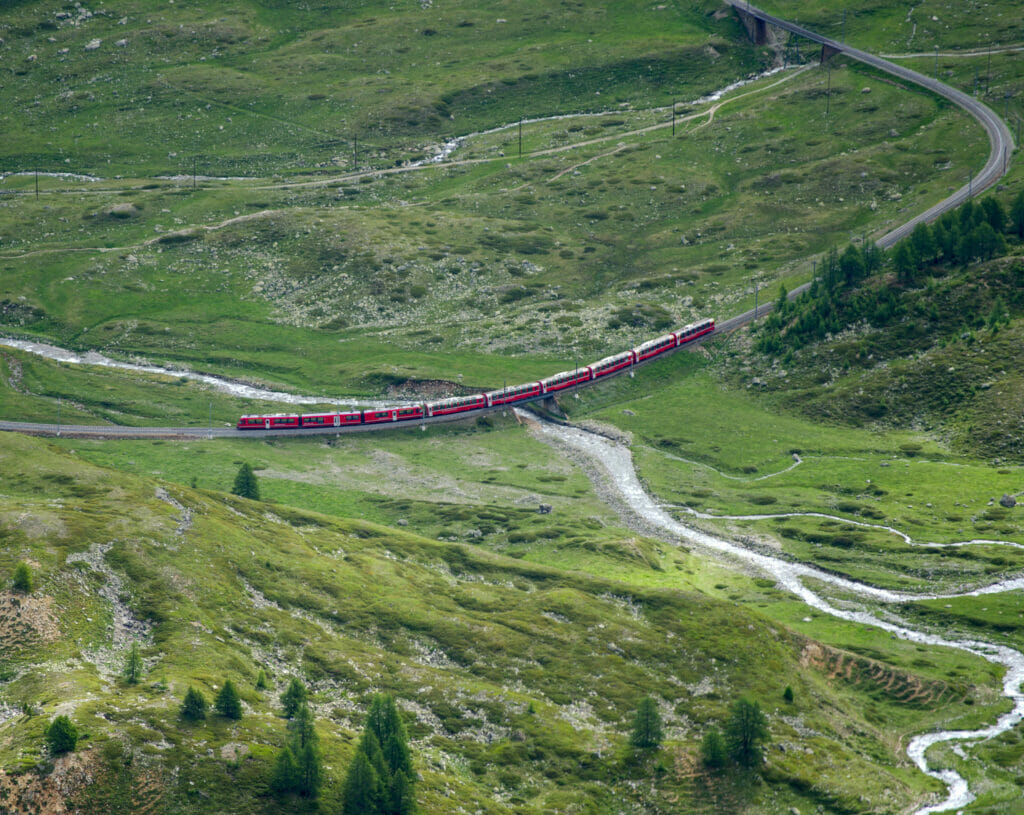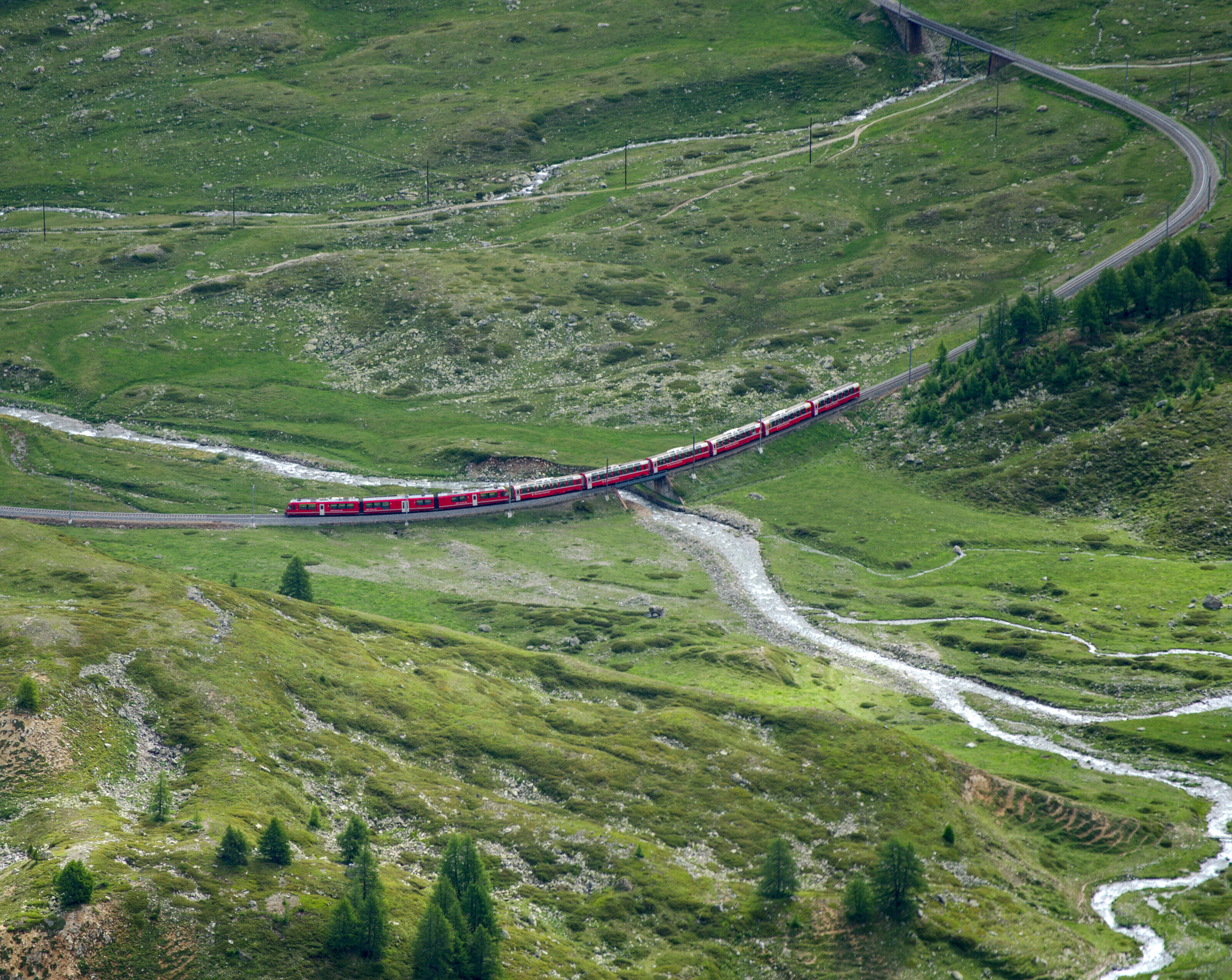 Ecological, practical, it is also an option that can be VERY scenic! Switzerland has some of the most beautiful train routes! By the way, if you are thinking about which route to take, we suggest you take a look at this article where we talk about the most beautiful train lines in Switzerland. 🙂
Visiting Switzerland by train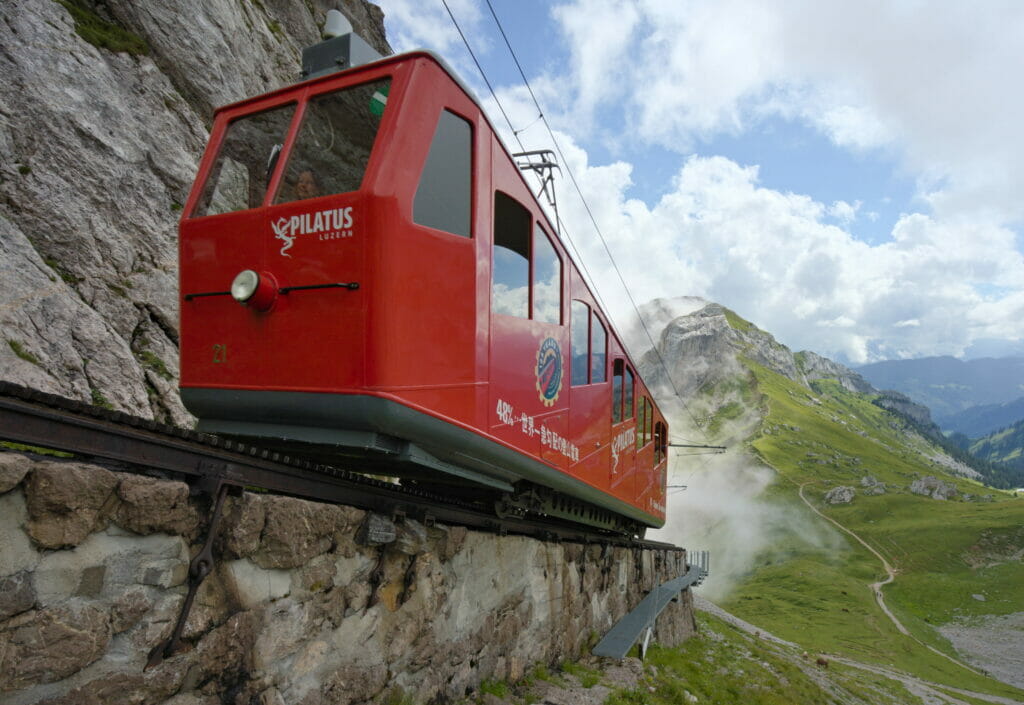 But enough of that, in this article we are not going to focus on the routes or the legendary punctuality of the Swiss trains, but on the train ticket system and the different options available to you. Switzerland is a country with a reputation for being expensive (we'll be honest, it's the case for many things). Nevertheless, if you do your homework and plan your trip in advance, you can save a lot of money on train tickets.
The Swiss travel pass
We start with the product that has been "created" for people who decide to visit Switzerland. This means that the Swiss Pass is only available to non-residents of our small country. This is the reason why we have never tested it personally… After that, we already did quite some research about it because we have already recommended it several times to friends who wanted to visit Switzerland.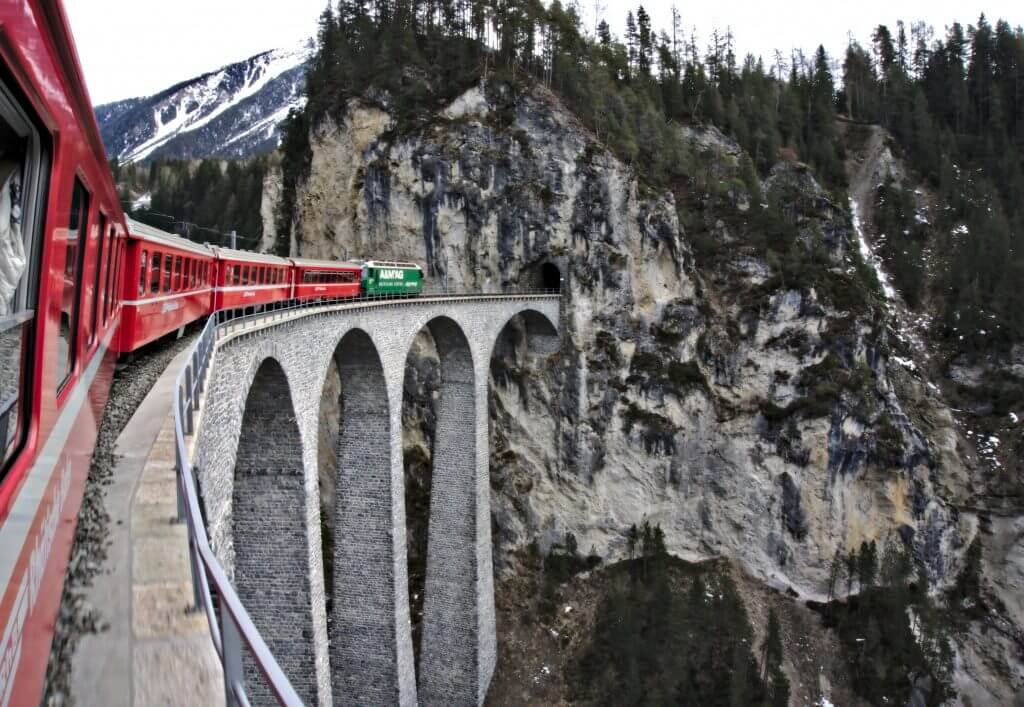 The idea of the Swiss Pass is to make it simple: one card and everything (or almost everything is included). The idea is that you choose the number of days you want and then the swiss pass will allow you to take any train, bus, boat, streetcar, subway in the country as well as access to more than 500 museums! The Swiss pass also includes a lot of cable cars and for those that are not included, the pass gives you a discount equivalent to the half-fare card that many Swiss people have. There are just some trains like the Glacier Express, the Bernina Express or the Golden Pass where you will have to pay a supplement for the seat reservation. You can see the validity of the pass on this map.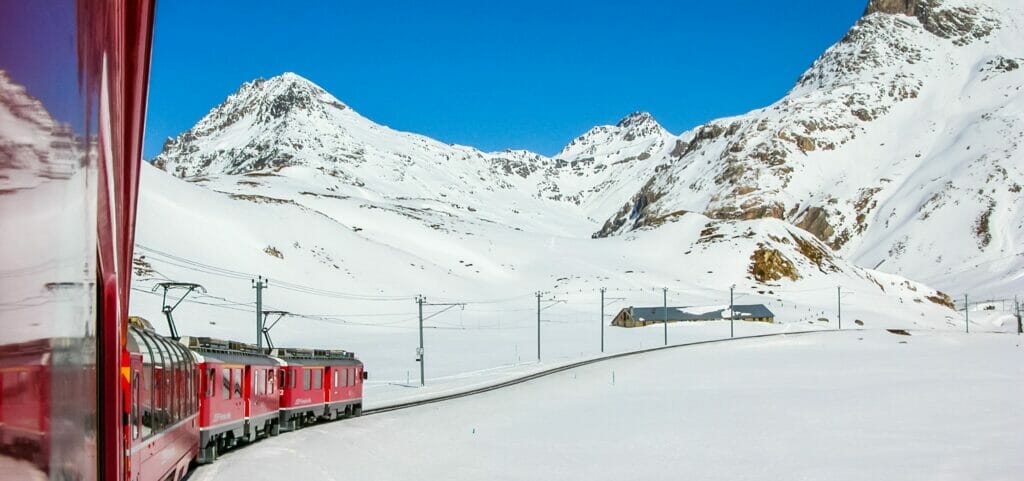 The swiss pass exists in 2 models:
The classic Swiss Travel Pass: You choose between 3, 4, 6, 8 or 15 days of validity and then, upon activation, the pass is valid for the consecutive days.
The Flex Swiss Travel Pass: ditto, you choose the number of days. The difference here is that the days can be used flexibly over a period of 30 days.
The flex pass is a bit more expensive, but in reality it's often worth it because it allows you to use fewer days (basically you don't activate the pass on days when you just take a bus to visit a city but keep the pass days for longer trips).
If you are interested in the Swiss pas, we encourage you to read our detailed review of the Swiss here.
Affiliate links Swiss Pass
Our links to Getyourguide are affiliate links. By buying the passes via Getyourguide you pay the same price as on the official website (actually for a reason that escapes me it's even a few CHF cheaper via Getyourguide), and as a bonus we will get a small commission. In addition to supporting us in our independent research (because no, this content is not sponsored, it is our honest and spontaneous opinion on this product), you will also benefit from GetYourGuide's flexible and simplified cancellation conditions.
To learn more about how we monetize our site via affiliate marketing, you can read this article.
The Swiss travel pass Youth and the Family Card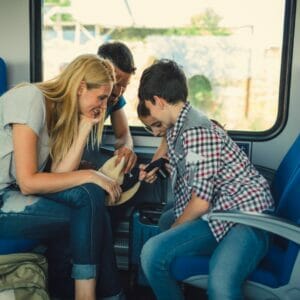 The Swiss travel pass is also VERY advantageous for young people under 25 and families! On Getyourguide, you can simply select the youth rate in the menu. The price is about 30% lower!
For families, simply add the children to your order (it's free) and you will get the Family Card. All children under 16 years old travel for free if they are accompanied by a parent holding the Swiss pass. Honestly, if you travel with children, it's a good deal and also a very comfortable and fun thing to do everything by train! In addition, the Swiss pass also includes more than 500 museums throughout the country.
Regional passes – discover a Swiss region by train
If your trip in Switzerland is limited to a particular region, it may be worth looking into a "regional" pass. Generally much cheaper than the Swiss pass, these regional passes allow you to benefit from the same transport advantages.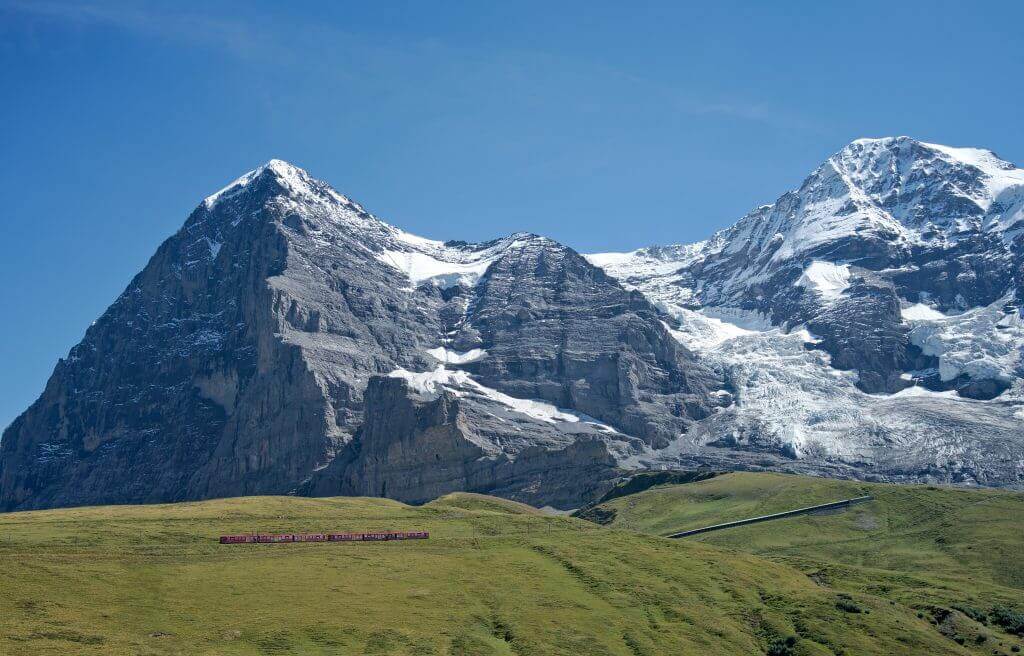 For example there is:
Note that in some cities and regions (Lausanne, Dents du Mid region, Val d'Hérens and many others) these cards/passes are included if you stay there and they give you access to regional transport and activities.
The half-fare travelcard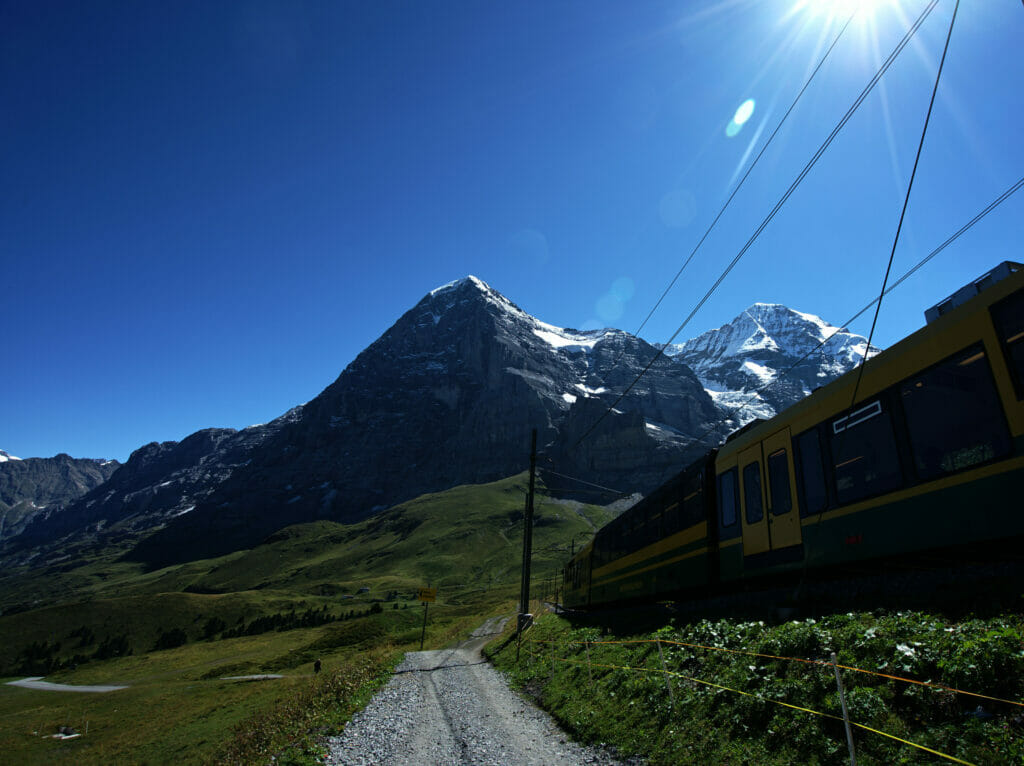 The Half-Fare travelcard was originally reserved for Swiss residents. Its price? 185 CHF per year (165 CHF when renewed). In Switzerland, a lot of people take it (including us) because it allows to have a 50% discount when taking the train. For occasional travelers like us, it's really quickly amortized. The problem is that it was not accessible to travelers passing through.
There is now a half-fare card version for foreign tourists. Sold at 120 CHF, it is valid for 1 month.
It sounds expensive, but believe us it pays for itself. What is an example? You are planning a small city trip in Switzerland. You arrive in Geneva and decide to go to Zurich, then to Basel and finally come back to Geneva via Sion.
At full price you would pay:
Train Geneva – Zurich : 88 CHF
Train Zurich – Basel : 34 CHF
Basel – Sion : 92 CHF
Train Sion – Geneva : 48 CHF
Total: 262 CHF. With the half fare card, it would have been 251 CHF (131 CHF for the half price tickets + 120 CHF half fare card). In short, if you add to that a few tram/bus rides or excursions, it's quickly worth it.
If you want to see more itinerary suggestions as well as the prices comparing the half fare card and the Swiss Travel pass, you can take a look at our detailed blog post.
After that, I would say that the Flex Swiss Travel Pass is quickly more advantageous if you start taking more transports… Quite honestly, you have to have fun doing the calculations. If you want to see more details, you can read this article in which we compare the 2 products in more detail.
For the occasional traveler
As you can see above, multi-day tickets and passes are very convenient, but they are also relatively expensive. If your travel plans in Switzerland involve less travel, then it might be more interesting to do without a pass and just buy tickets or day passes as you go. But here again, there are a few tricks that can save you some CHF.
Buy Swiss train tickets on the spot (at the station or via the app)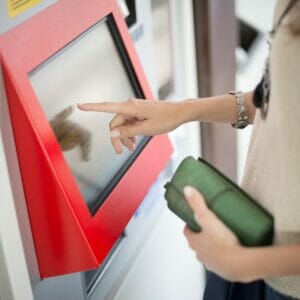 For almost all public transport in Switzerland, you will have the possibility to buy your ticket at automatic machines (only exception would be on some lines in the mountains/countryside where the ticket is still sold from by the bus driver). The machines in the stations are large touch screens where you can choose the language and pay by card, cash or via smartphone.
The solution of the machine works very well for individual tickets, even if personally I would rather recommend the mobile application of the SBB. Very well designed, it allows you to check the timetable and directly buy the tickets. You just have to create an account and connect a payment method.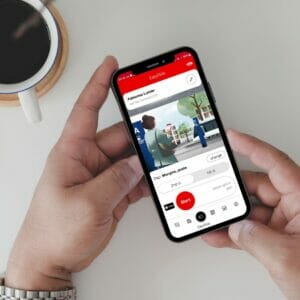 One feature that is nice on the app is EasyRide. Basically, you don't buy a ticket, but simply activate the button when you get on a bus/train. At the end of the day, the app calculates the cheapest ticket that covers all your trips.
Example:
At 8 am I take a train to Lausanne from Vevey. Price of the trip: 11.20 CHF if I bought the ticket (valid for 2 hours)
At 11:30 am I decide to meet a friend and get on a bus in Lausanne to make 3 stops. Price of a ticket: 3.70 CHF (valid 1h)
At 4pm I take a bus back to the train station area: 3.70 CHF
At 18h I return to Vevey by train. Price of the trip: 11.20 CHF

By taking the tickets individually each time I would have spent 29.8 CHF. With the EasyRide, the application would have calculated that for this day it would have been more advantageous to take a day pass of the region (6 zones) for 22.8 CHF. Of course, if you know in advance which trips you are going to make, you can directly take such a ticket, but in reality I find it convenient to let the application do the math 😉 In case of ticket control, the app generates a temporary ticket that is valid as long as you have activated the trip BEFORE getting on the bus/train.
Supersaver tickets – buy your train ticket in advance
A good way to save money on train tickets in Switzerland is to buy them in advance! Supersaver tickets are a number of tickets made available to travelers at low prices (up to 70% off) up to 2 months before the date of travel. The earlier you book, the cheaper it is! These tickets are available for Half-Fare card holders as well as for people without a basic season ticket, for both 2nd and 1st class. They can be purchased directly from the timetable page. If Supersaver tickets are available on your dates, you will see the discounted price displayed on top. You will then have to select the option on the next screen:

Also consider whether you are flexible on the hours… Discounts are much lower during rush hour than during off-peak hours. If you can, try to travel mid-morning or mid-afternoon.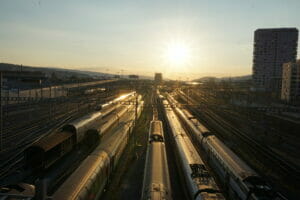 But be careful: these tickets are advantageous because they are neither refundable nor exchangeable! Personally, we often buy them but only if we are sure of the schedule. Example: during our last trip to Slovakia, we left by night train from Zurich. We bought a 60% discounted ticket to go to Zurich from Valais (starting from home, it was easy for us to take some margin and not miss our train).
For the return trip, however, our night train had to arrive at 8:20 am in Zurich. A Supersaver ticket was available at 8:35 am and another one at 9:35 am. As the night train between Vienna and Zurich takes 12 hours, we assumed that it would be possible that it would be a little bit late. In short, we also took a Supersaver ticket but we played it safe and took it with a 1h margin.
Supersaver day passes in Switzerland
Similar to the Supersaver Tickets, it is possible to buy Supersaver Day Cards. They are put on sale 2 months before the date of travel and are available to both holders of a half-fare card and to people without a card. If you book in advance, the Supersaver Day Passes are available from CHF 29 with half fare or from CHF 52 without half fare. If you are planning a long day of travel, it is definitely worth it!
But beware, these day passes are neither exchangeable nor refundable.
FAQ about train travel in Switzerland – special tickets
Do the children have to pay a ticket?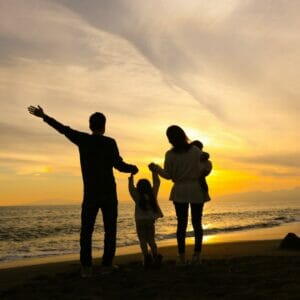 Children up to the age of 6 travel free of charge on all public transport. From 6 to 16 years of age, the reduced fare (half fare) applies.
Afterwards, if you travel with children older than 6, it is possible to take a pass for them which will make the trips free:
La Swiss Family Card: This card is free of charge if the parents have a travel pass (Swiss Pass, Swiss Pass Flex or half-fare card). The card can be picked up free of charge at the station ticket offices. With this pass, children from 6 to 16 years old travel free of charge on the entire network!
The Junior card: The card costs CHF 30 per year and allows children up to the age of 16 to travel free of charge if accompanied by a parent who pays a ticket. The parent does not need to have any travel pass.
Are dogs allowed on trains and buses in Switzerland? If so, how much does the ticket cost?
Yes, dogs are allowed on all public transportation. Dogs up to 30cm tall can travel free of charge but must be in a carrier bag at all times. Larger dogs or those not in a bag must have a half-fare ticket. Note: if you are making a longer journey, it is possible to take a "dog" day pass which costs 25 CHF (this is cheaper than a ticket for a Lausanne-Zurich journey for example). If you travel often, there is also an annual pass for 350 CHF.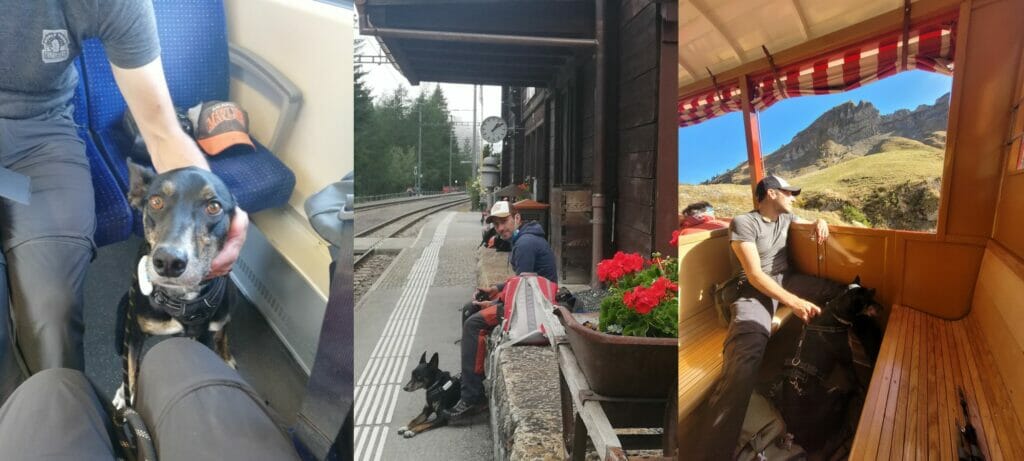 Is it possible to travel with a bicycle on swiss trains?
Yes, on most lines this is possible. However, please note that your bike must have a ticket. For short trips, you can take a half-fare ticket or, for longer trips, buy a "bicycle" day pass at CHF 14. To make sure that bicycles are allowed and if a reservation is necessary, the best way is to use the advanced search options on the "timetable" page and check the bicycle box. By clicking on the "train composition" button you will be able to see in which carriage there are bicycle spaces.
Is there free wifi on swiss trains?
No, there is no public wifi in public transport. Switzerland is outside the European Union, so foreign travelers are often subject to roaming fees (check your subscription before coming!). If you don't have mobile data included in Switzerland, we advise you to take a pre-paid card from Sunrise (they have a 0 CHF offer for travelers). Their package offers unlimited data and calls for 2,5 CHF / day (the amount is deducted only on the days you use it). As a bonus, the SBB have a partnership with them and thanks to FreeSurf app you will have a free connection in the trains (no charge on the pre-paid card).
That's it for this article about traveling to Switzerland by train and the different ticket options. If you have any questions, feel free to leave us a comment.
See you soon!
Pin it