As Swiss, we are not from the most gastronomic country in the world! We know only too well our specialties such as fondue, raclette, sauerkraut, and other delicacies. Despite this, we have developed a certain love for the pleasures of the table.
So it is quite natural that, once we arrived in Vienna, we wanted to discover Austrian dishes. In 2 years, we have traveled all over the city to try many places! In this article, we share with you our 5 favorite restaurants in Vienna as well as the Austrian traditional food you should taste! We warn you: Austrian gastronomy is rich, in every sense of the word 😉. Let's go on a tour of the culinary delights in Vienna!
Update 2022
We lived in the city of Vienna from 2011 to 2013 and have returned several times since. This article has been completely revised and updated in October 2022. If you notice any price changes or have additional information that might be relevant, please feel free to leave us a comment!
Our 5 best Austrian restaurants in Vienna
For 2 years, we have scoured Vienna's restaurants to find a few addresses that offer more varied dishes while remaining typical of Austria.
Here, we probably won't propose to you the restaurants with the best quantity-price ratio. However, I promise you, the quality is there! Compared to Switzerland (at the same time, it's easy to do it cheaper!) and France, you will be surprised to see how much you can eat in very good restaurants in Vienna without leaving your savings!
Here is our ranking of the 5 best Austrian restaurants in Vienna! You will find all the gourmet addresses on the map at the end of the article.
Figlmüller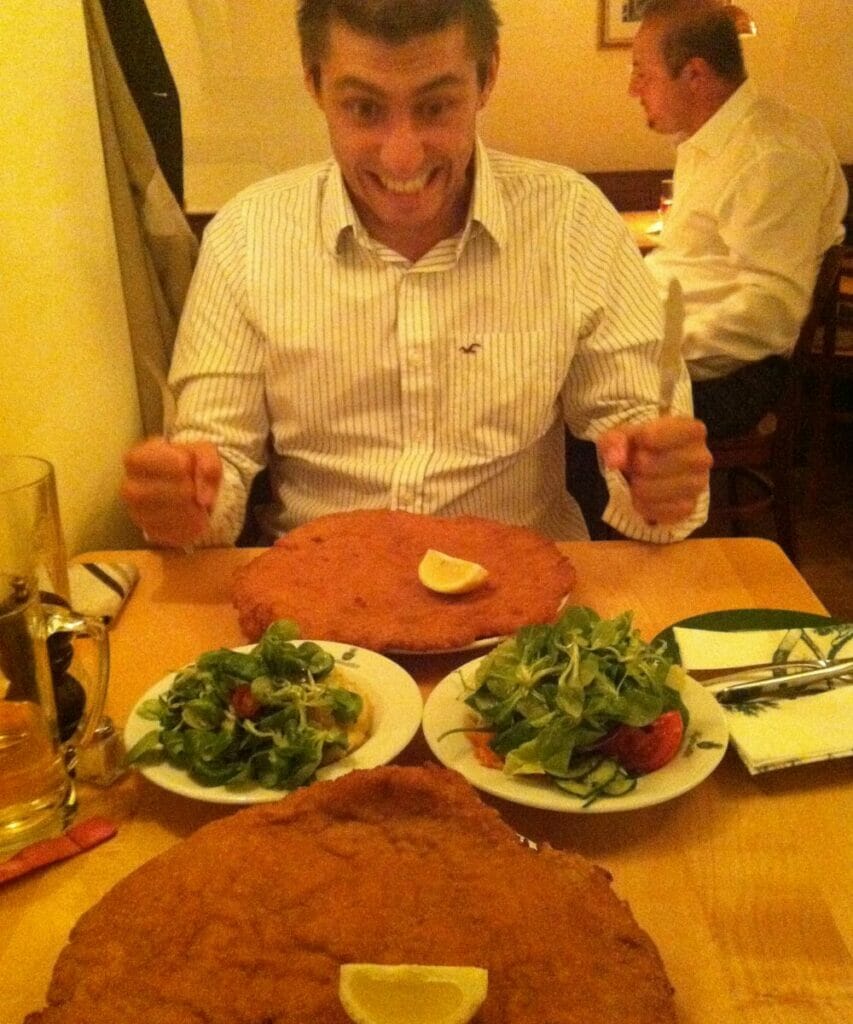 In 5th place, I had to put the address to eat the best Wiener Schnitzel in Vienna! I think you won't even miss the posters advertising this restaurant at the airport in Vienna. Even if this place is very touristy, the food is still of very good quality. And you will taste a gigantic Schnitzel! Count 25 euros per person to eat the Schnitzel with accompaniments and drinks.
A small negative point, the service sometimes leaves something to be desired because there is a big flow! In short, the waiters are relatively under pressure…
A little tip: the restaurant Figlmüller is separated into two parts and often tourists queue in front of the first entrance. Follow the signs and continue 100m further if you don't want to wait!
Wieden Bräu
In 4th place and a completely different style, here is Wieden Bräu, one of my favorite breweries in Vienna (or Heuriger if you follow!). You can try the different house beers while eating traditional Austrian food. It's a perfect place to spend an evening with friends without breaking the bank! Indeed, the prices are very reasonable: you can eat something and drink a beer for about 15 euros. Oh yes, they also have a Bier Garten (the terrace) open during the summer!
The Rathauskeller
This is the fanciest restaurant in our selection. Located in the cellar of the magnificent Rathaus of Vienna, this address has an exceptional setting. The rooms are absolutely magnificent and have personally impressed me. It's the kind of place that takes your breath away when you enter!
In terms of food, this is a bit of an Austrian gourmet kitchen. The choice is not huge, but the food is succulent and very well presented. On the other hand, it is better to take out a nice shirt and/or a dress if you decide to try the Rathauskeller. Count between 40 and 50 euros per person. For another experience, the Rathauskeller also offers the option of attending a dinner show!
Plachutta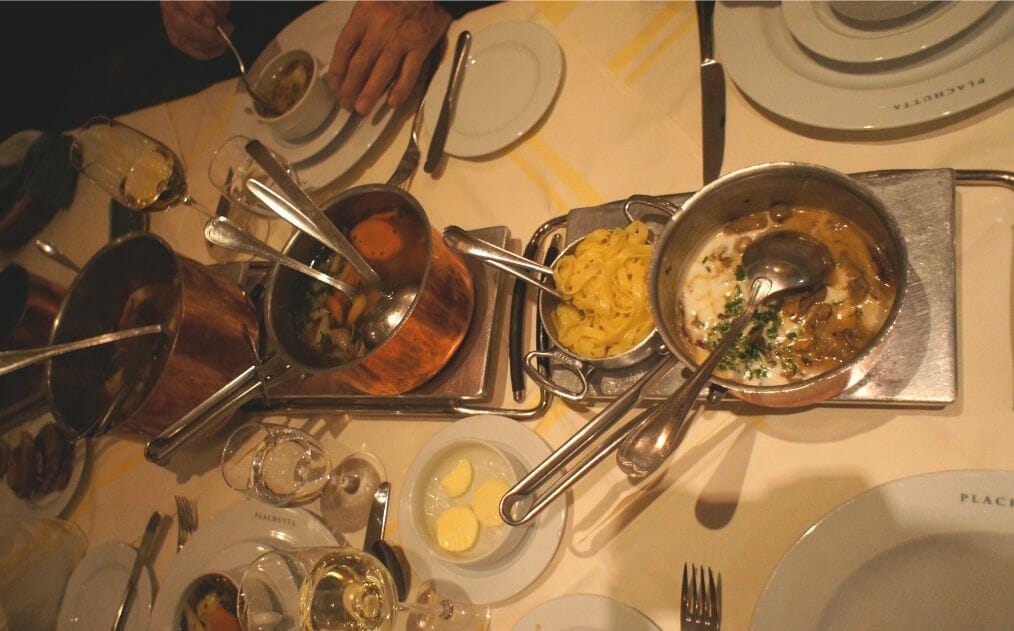 The 2nd place goes to Plachutta! It is in one of these three restaurants that you will eat the best Tafelspitz in the city! These restaurants are pretty fancy (well, no need to break out the suit either), but the way the Tafelspitz is served, right in the middle of the table, makes it a very friendly place.
Price-wise, it's a bit more expensive (30 euros per person) but it's worth it!
Zum Alten Fassl
And the best restaurant for us is Zum Alten Fassl! Actually, this is our favorite restaurant in Vienna! We went there about 20 times, and every time we have guests. In the summer, you can eat in a beautiful inner courtyard. When the weather is not so good, you can eat in the warmth of a typical interior.
The Zum Alten Fassl always offers an extensive seasonal menu (asparagus, chanterelles, truffles… not so common in Austria) as well as the great classics of Austrian cuisine. The plates are simple, but always well presented and the prices are very reasonable. Count between 15 and 20 euros per person with drinks.
If we had to keep only one restaurant address in Vienna, it would be this one!
Other foodie addresses in Vienna
This is not a restaurant in the strict sense of the word but a canteen, the one in the courthouse! Intuitively, one would not necessarily think of going to a courthouse and even less of eating in its canteen! But it is really worth it! Once at the courthouse, you must first pass the security controls like in the airports with the security portal and the bag control. Then, we climb to the top and enjoy a breathtaking view! Here, the Justizcafé is not a high place of gastronomy but an option to eat a cheap lunch (10 euros approximately) in a rather atypical frame with a stunning view!
Heurigers, typical Austrian restaurants, are often out of the way. The Esterházystüberl is a Heuriger in the heart of Vienna, well known for its wine and beers!
If you have time, take a look at the Naschmarkt: it is the big market in Vienna, famous for its fresh products! It is open from Monday to Friday from 6 am to 9 pm (even 11 pm for the restaurants). On weekends, the merchants only take place on Saturdays until 6 pm and the restaurants are open on Saturdays and Sundays. More than 100 stalls, restaurants, and bars are spread out for a very tasty meeting!
The small tavern Schutzhaus Zukunft auf der Schmelz serves as an auditorium, but its main attraction is the beer garden. Here, it's more of a beer party atmosphere with Austrian specialties, all on their terrace with large wooden tables.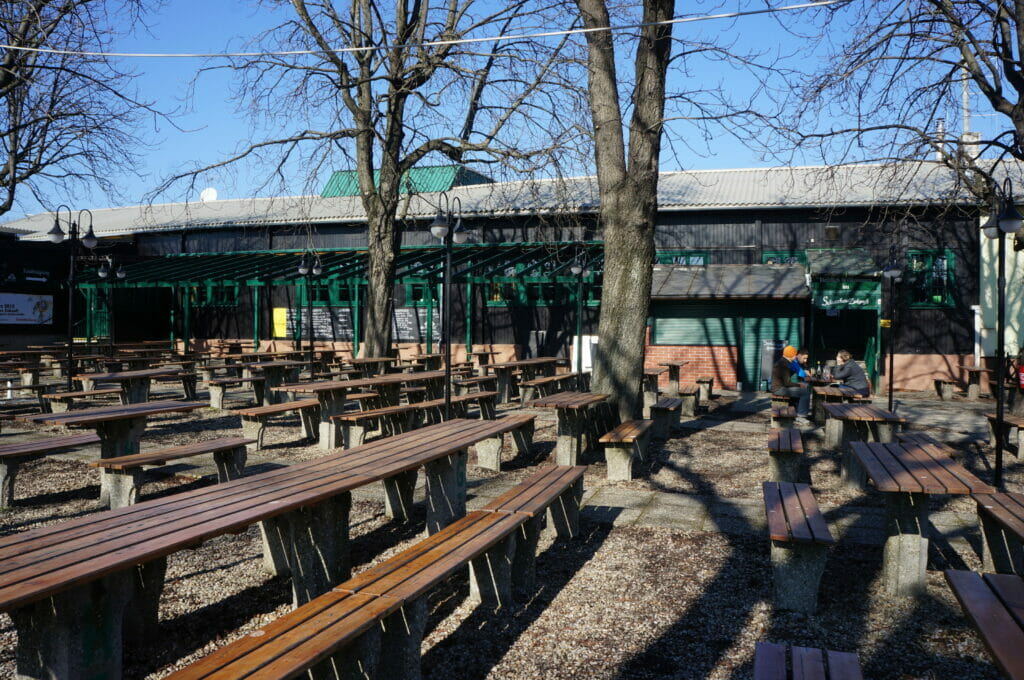 The BrauBar is a nice place to eat Knödel and good vegetarian dishes for a good price/quality ratio. In short, good Austrian cuisine in an authentic setting!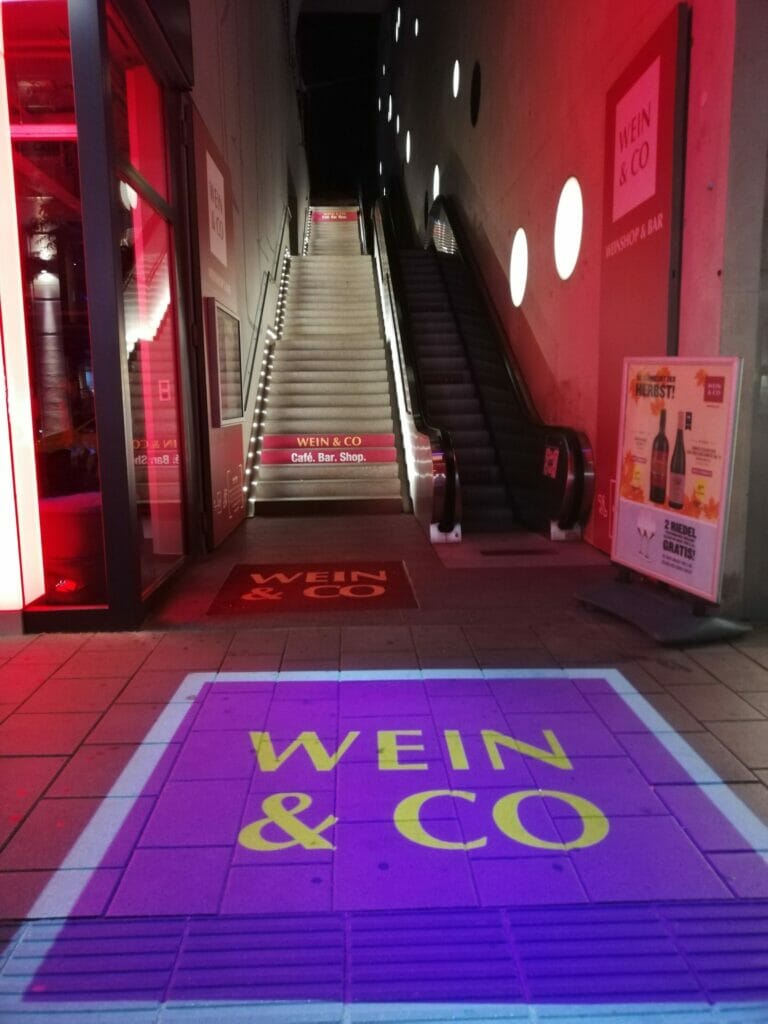 The WEIN & CO is the concept that revolutionized our stay in Vienna! Concretely, it is a store open until midnight that sells excellent bottles, all selected and well described. As for the price, there is nothing to complain about! If you feel like having a little glass, just choose a bottle in the store, you get a ticket and the wine disappears behind the counter. Once the wine is warmed up, it is served with a bottle of water. To drink on the spot, you pay a tax of 12 euros, just in addition to the price of the bottle.
But what would a good glass of wine be without a little something to nibble on? From our point of view, WEIN & CO has understood the concept perfectly: it is not a big gastronomic restaurant, but rather a wine bar that offers small dishes that can be enjoyed with a good bottle. The steak tartare, the cold meat platter, the salads, and the quiche are all excellent! We have a preference for the cheese selection which comes directly from one of the best cheese shops in town, Poehl. There are 8 shops in Vienna, 4 of them combined with bars waiting for you. Our favorite is the one at Mariahilferstrasse (completely non-smoking, very nice atmosphere, a large terrace for the summer, and very nice staff).
For a sweet note, the Kunst Haus Wien café (museum café dedicated to the painter Hundertwasser) and the Kunstcafé (Art Cafe Hundertwasser House) are two atypical places to eat an apple strudel or a piece of cake in a colorful universe!
Finally, to finish any good meal, try the café of Kaffee Alt Wien, an institution in downtown Vienna to enjoy a Melange! If you are looking for a more historical setting, go to the mythical Café Sacher or the Gloriette of Schönbrunn Palace.
And if after all these good things you still have some room for a cocktail or a glass of wine, a great option is to try one of the rooftops of Vienna. But I warn you, rooftops are generally more expensive than the average. The one we went to the most was Sky@Steffl located in the center. We didn't go there every day, but let's say it was the address where we took our friends who came to visit us for a weekend. The view of the Stephansdom and the old Vienna is really nice (day and night). Other nice rooftops are the Lamée, the Aurora, or the 360° Ocean Sky.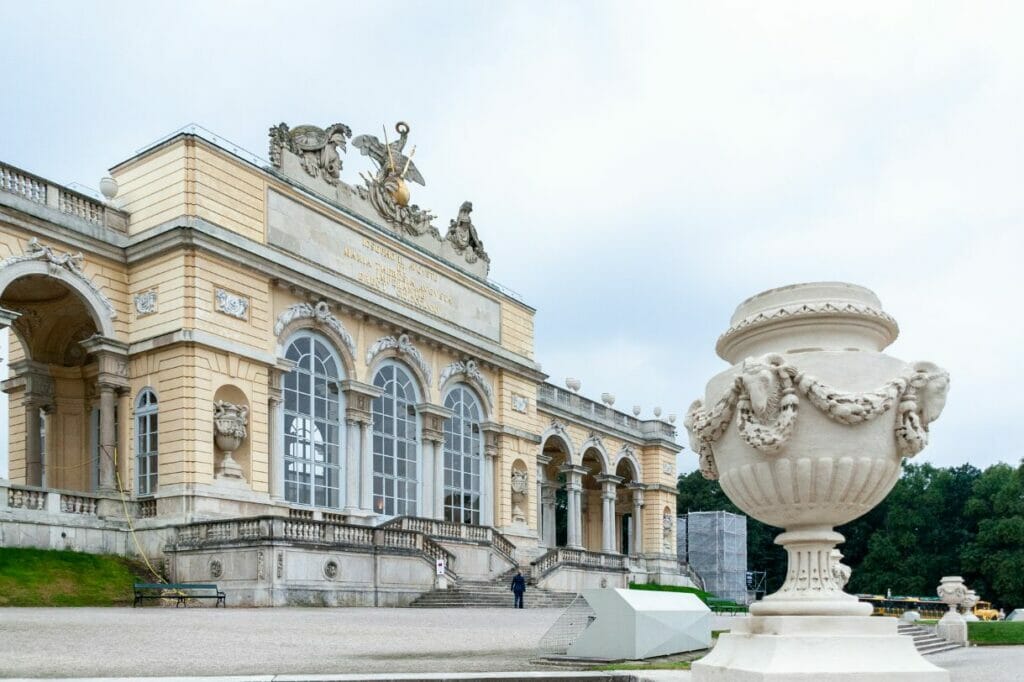 Accommodation in Vienna
To stay in Vienna at a lower cost, we recommend:
youth hostels: there are really many in Vienna but our favorites are: Hostel Ruthensteiner Vienna, Wombat's City Hostel Vienna Naschmarkt , and Boutique Hostel Vienna;
hotels and apartments: this is often the most expensive option but you get the service or convenience that goes with it. An apartment can sometimes be more interesting financially if you travel with several people or then save on the restaurants during your stay (avoid the overdose of Schnitzel 😉). Regarding the area, prefer the city center or then near the street dedicated to shopping, Mariahilfer Strasse. To find a hotel or apartment in Vienna at the best price, go to Booking.
Austrian food in Vienna
The Austrian cuisine surprised us; even if the country is close to Switzerland, we were still a bit disoriented at the beginning.
The first observation was without appeal: the Viennese food is very good, but on the other hand, it is far from being light! Another major difference is the size of the portions served! In Austria, you will probably never leave a restaurant with a small appetite… I don't want to explain to you the shock of the scale after the first weeks of intensive tasting!
Typical Austrian dishes
The Wiener Schnitzel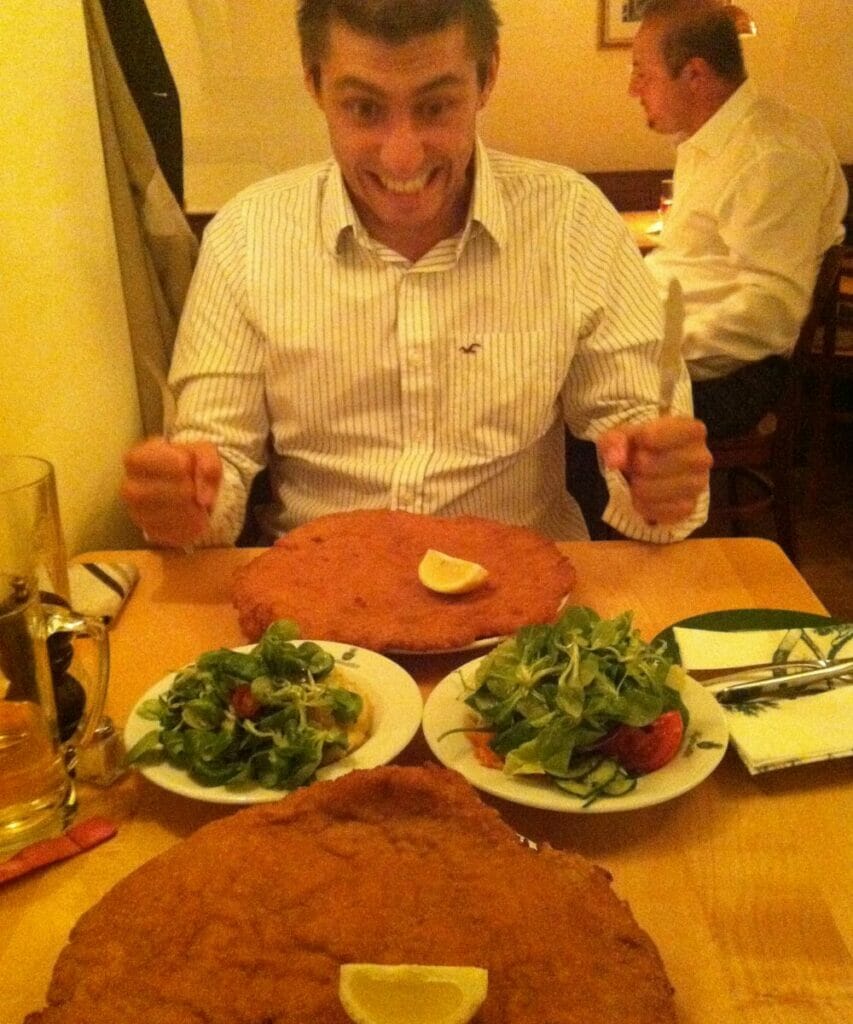 The Wiener Schnitzel is THE culinary specialty of Austria: it is on the menu of any self-respecting restaurant or Beisl (the traditional Viennese restaurant)! The recipe for the Schnitzel is 500 years old and is said to have been passed on from Milan (the Milanese Schnitzel) to the capital of Austria. Traditionally made with breaded pork, there are variations with turkey, chicken, or veal.
Schnitzel tourism in Vienna has also grown! Many of the downtown establishments compete for the title of the biggest Schnitzel. Go to Figlmüller, the most famous place in Vienna to enjoy a "small" Schnitzel! I'll let you judge for yourself how big it is… It's about the size of a pizza in Switzerland!
Käsekrainers and Käse-Leberkäse
Here's a new episode in the category "I eat healthily and I watch my figure". Here, sausage is to the Viennese what good cheese is to the French: a component of any good meal! Let's skip the traditional hams and sausages of all kinds, which are not unique, except for the quantity consumed. Here, we discovered a tradition that was hard to get used to, the combination of sausage and cheese! As if the sausage wasn't fatty enough, the Austrians like to add a little personal touch to it. Take a sausage or Leberkäse and inject it with cheese. This results in Käsekrainers for sausages and Käse-Leberkäse for Italian cheese. In short, an excellent fat concentrate!
Tafelspitz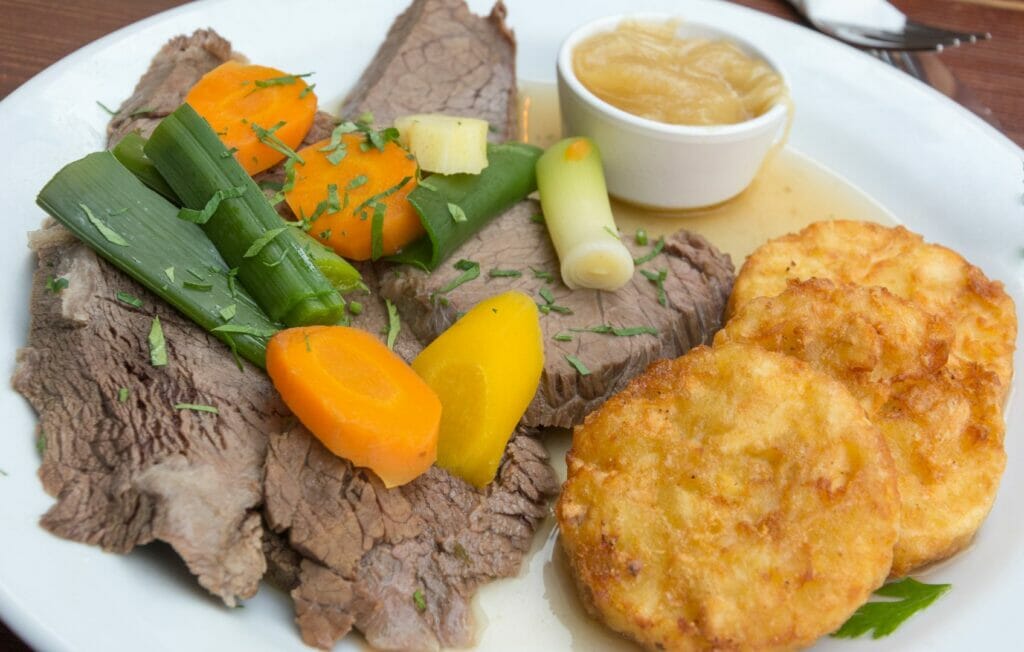 Tafelspitz is the stew of Austria! It is prepared with beef in a broth and served with a variety of side dishes. It was one of the favorite dishes of Emperor Franz Joseph, the husband of Princess Sissi. To taste it, we highly recommend the Plachutta!
Wiener Saftgulash
Goulash, a typical Hungarian dish, found its way onto Austrian tables in the 19th century. There are countless variations, but the Vienna goulash is particularly tasty! Onions, beef, and paprika are some of the ingredients of this dish, which is served with a tasty sauce!
Schweinsbraten
This classic Viennese food consists of roast pork with garlic and cumin served with sauerkraut or Knödel.
Knödel
Knödel is a dough ball made of flour, eggs, and yeast, poached in boiling water. In short, a kind of Austrian dumpling! In savory, they are made with cheese, spinach, bacon, or potatoes. We were quite skeptical at first, but it is finally a delicious vegetarian alternative among all those meat dishes! By the way, there is the annual Knödel festival in Tyrol! 30 different kinds of Knödel are served. See you in September!
Austrian side dishes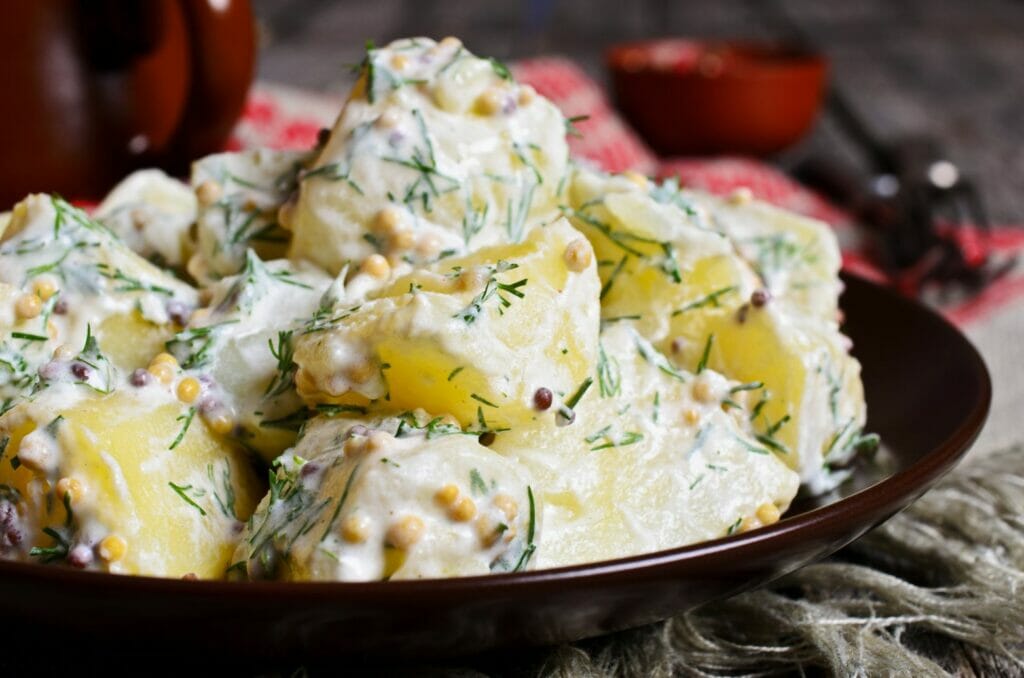 The potato: In Switzerland, we tend to eat it as a starch. Here, we stick to the fact that a potato is a vegetable! You can easily find a menu composed of meat, rice, and potato. So what? It respects the recommendations of nutritionists: each plate must be composed of protein, starch, and vegetable! Apart from the grilled potato (the light version), you will also find them here in the form of a salad (oh my!) which consists mainly of potatoes and mayonnaise. For the more motivated, there is also a version that includes sausage!
By the way, for the little anecdote, one of my colleagues at work mentioned a great little Greek restaurant not far from our place. One of my colleagues said: "Oh yes! I know this one, this Greek restaurant is great! They make one of the best potato salads in town!". Look for the mistake… Oh yes, to continue with the language lessons, you can also forget your German lessons for the potato: we don't say Kartoffel but Erdäpfel. At the same time, it's more logical: potatoes are everywhere in Austria!
Breaded vegetables: Personally, I knew the Schnitzel in breaded form, but my knowledge of breading stopped at that. In Vienna, we discovered that absolutely ALL vegetables can be breaded: cauliflower, broccoli, endives, asparagus, and even breaded carrots don't scare the Viennese!
Austrian bread
It all started at the bakery on the first morning when we went to get the bread. So, in our German vocabulary memories, bread is indeed called Brot and a bun Brötchen. Yeah, forget your German lessons. No one will give you what you want if you don't use the right vocabulary.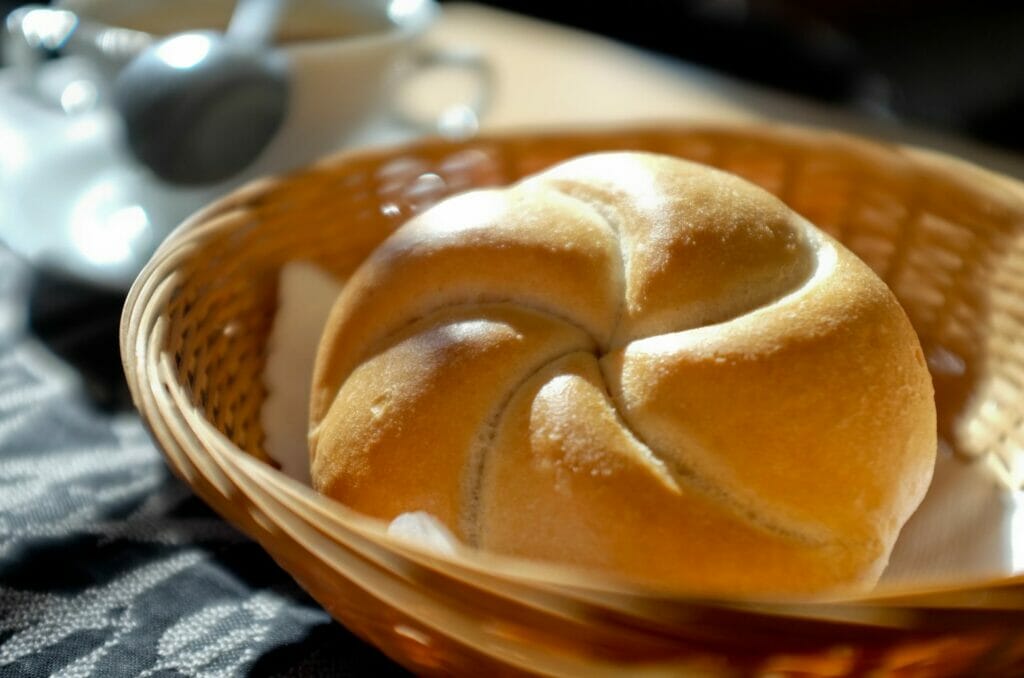 Here, the bread roll is called Semmel and it's an institution: everyone eats it in all forms! It is the traditional Austrian lunchtime snack: Wurst-Semmel, Leberkäsesemmel, Käseleberkässemmel (this one is particularly healthy!), Schnitzel-Semmel (yes, you heard me right: a bun, a whole schnitzel please, mayo, ketchup, and a leaf of lettuce), etc.
Austrian desserts
Sachertorte: This is the classic Austrian pastry that we can't get enough of! This dessert was created in the 19th century by an apprentice in the service of the Austrian prince Metternich who had to replace his sick chef. As you can imagine, it was a hit! This cake consists of two layers of chocolate sponge cake with a thin layer of apricot jam in the middle, all covered with thick dark chocolate icing.
Strudel: This pastry, very popular with tourists and Viennese alike, consists of filo pastry flavored with cinnamon that surrounds a filling: this is the basis of the Strudel. The most famous of all is of course the apple strudel, but cherry strudel or the cottage cheese strudel Topfen-Strudel are also very popular.
Kaiserschmarrn: This sweet main course is made of pancakes cut into pieces and sprinkled with powdered sugar. It is served with plum compote, apple jam, or dried grapes.
Kipferl: it's the ancestor of the croissant! Legend has it that a baker was inspired by the Ottoman coat of arms of the Turks during the siege of Vienna in the late 17th century. This is where the name Kipferl comes from, meaning crescent in German. These semi-circular cookies are made of shortcrust pastry and vanilla. Then, they were introduced at the court of Louis XVI thanks to Marie-Antoinette. The Parisian bakers made them more complex to arrive at the pure butter croissants that we know so well!
Knödel are not only a dish, but it can also be eaten in a sweet version with apricots, prunes, or cottage cheese.
Typical Austrian drinks
There are also typical Austrian drinks, we offer you an overview.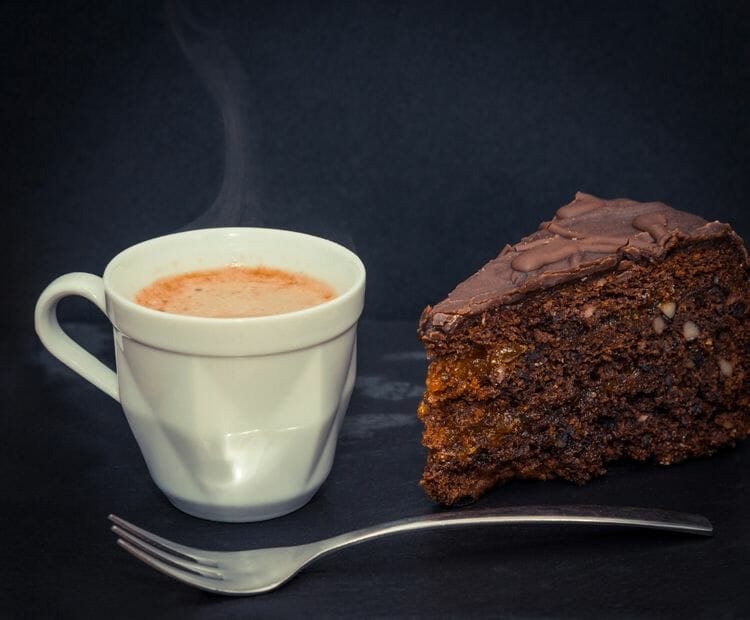 Coffee: What would Vienna be without coffee shops? The atmosphere in a Viennese café is really unique! So much so that the café culture is part of the UNESCO intangible cultural heritage. Many Austrian celebrities have been inspired by the special atmosphere of these establishments. Here, the Viennese love the Melange, the equivalent of a latte.
Wine: Austria is known for its vineyards in the east of the country. In our addresses, we tell you more about WEIN & CO, the ideal place to enjoy a good glass of wine in Vienna. To find out more about the wines, they also offer wine tasting sessions. To discover more about wines, they also offer wine tasting courses (in German). Otherwise, Getyourguide offers a lot of options if you are a wine lover!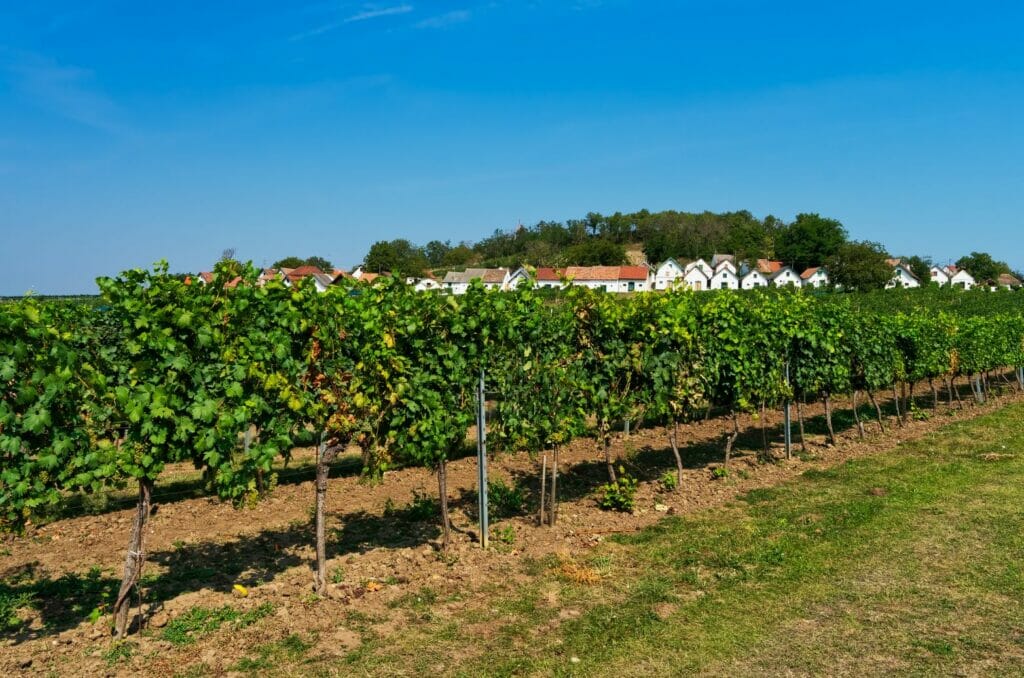 Almdudler: Ah, it was my joy to discover this drink when I left Switzerland! Yes, the Almdudler is very similar to the Rivella, a Swiss soft drink made of plants and fruits. And as the Austrian ad for this product would say: "Wenn die kan Almdudler hab'n, geh' i wieder ham!" ("If they don't have an Almdudler, I'm going home!").
Beer: Yes, Austria also has its own beers, which are quite good. Among the most famous brands are Gösser, Stiegel, Ottakrnger, and Wieselburger. There are also many breweries in the center of Vienna that sell their own production. So if you are in Austria, don't hesitate to try one or two!
Stroh: This is an Austrian liqueur for the brave (some of whom will recognize themselves). It is an Austrian rum that has the particularity of containing 80% of alcohol volume! As much to say that it is not a thing of a coward! To give you an idea, this alcohol is used as much to prepare cocktails as to light barbecues…
After this tour of traditional Austrian food, we quickly decided to take a fitness membership! It's probably the only solution if we want to enjoy the local gastronomy without our scale suing us 😉.
Taste of Vienna
If you want to do some activities in Vienna, you should know that there are a whole bunch of tours revolving around gastronomy. For example:
These are only a few examples of the many gourmet activities available in Vienna!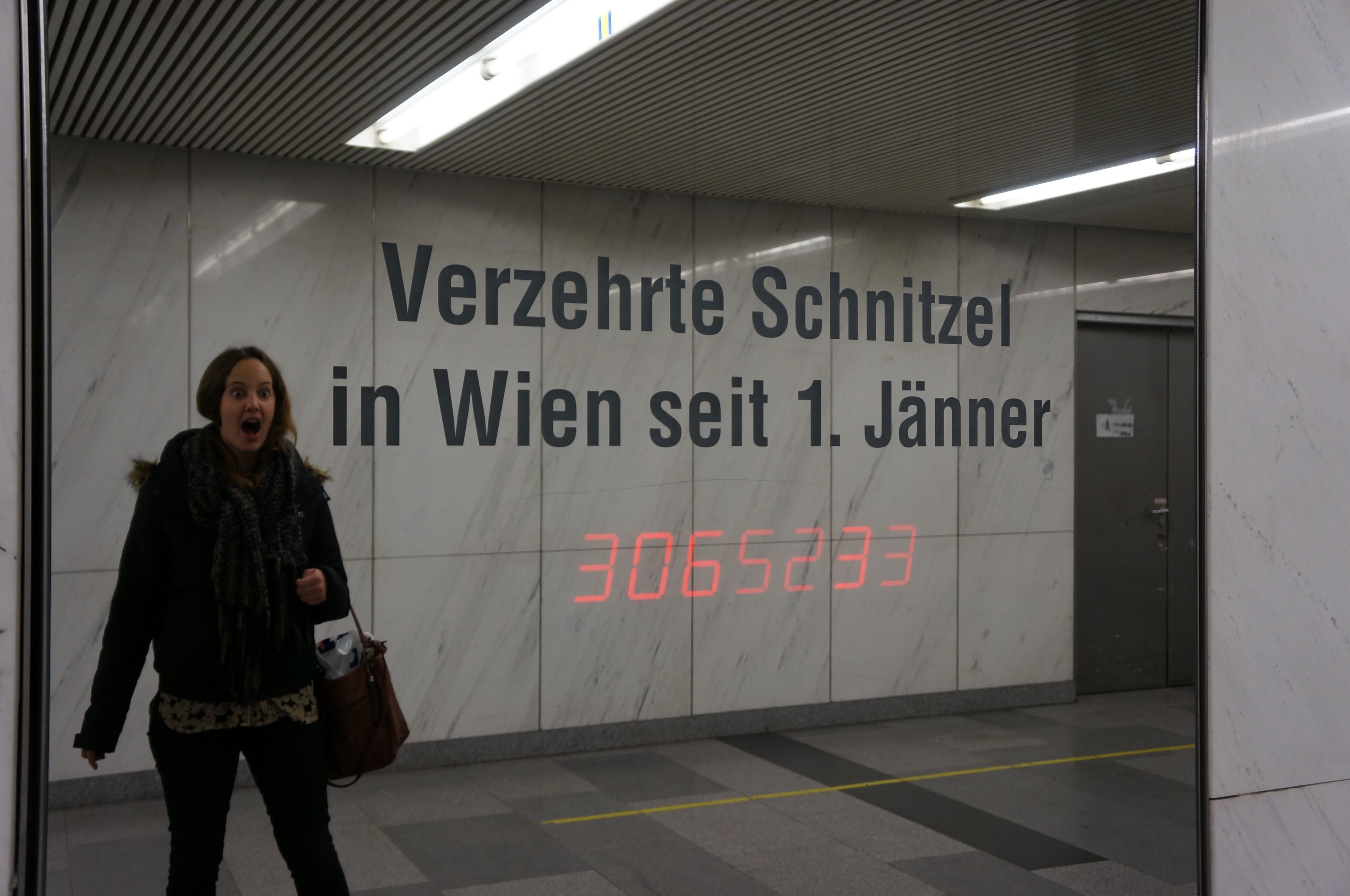 This article contains affiliate links to partner sites. When you use our links to book accommodation, a car, or an activity, you don't pay anything extra, but we get a small commission. This helps us to offer you free, independent, and ad-free content. Thank you for your support!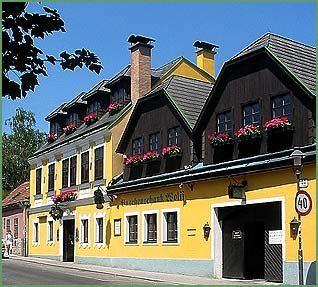 Experience a Heuriger show in Vienna
During the holiday season, we had a visit from my grandmother and were looking for ideas for fun but not too sporty activities. Going to the opera or a classical music concert in Vienna could have been a good option to get into the Viennese culture. Unfortunately, everything was sold out just before the holidays. Finally, I heard about this Heuriger show through a colleague and the idea sounded pretty cool!
What is a Heuriger?
First of all, the word Heuriger needs a little explanation. We had never heard of it before coming to Vienna… The name Heuriger is derived from the word heuer, meaning today in Austria (in Germany, it's heute, but it's known, Austrians don't do anything like the others!).
A Heuriger is a typical Austrian restaurant. There are probably more than a hundred of them in the east of the country, but they are mainly found in Vienna. In addition to being still and always very appreciated by the Viennese, some of them have become tourist attractions in their own right.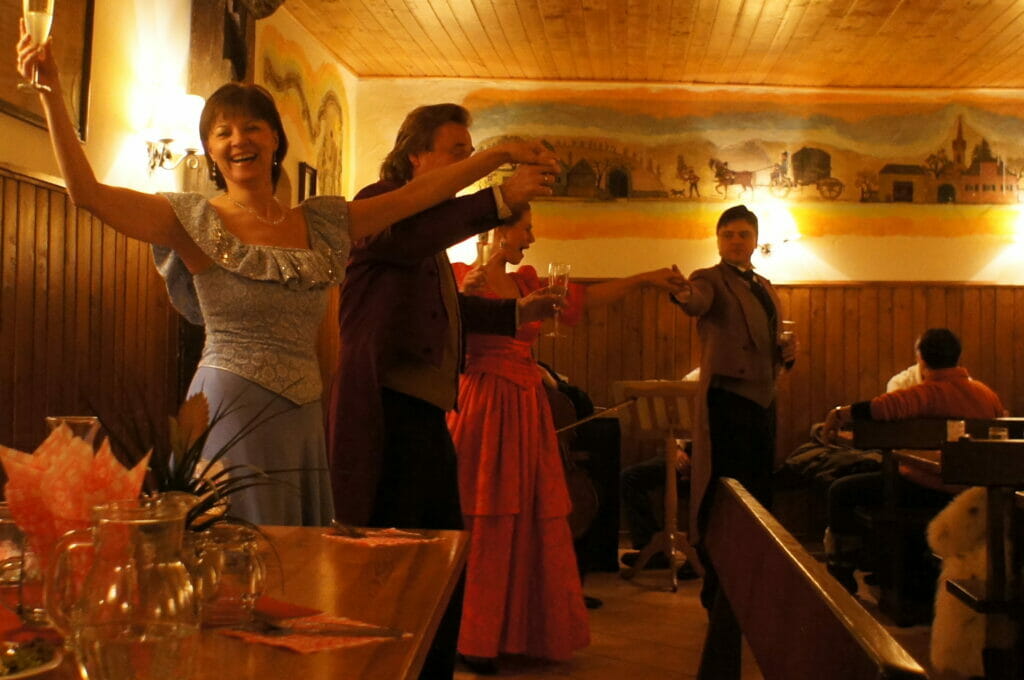 These restaurants have the particularity to serve only open wine from the current year, also called young wine. Each restaurant serves only one wine, its own. So, there is no need to ask for a wine list: you will have the choice between their house white or their house red. In autumn, you will have the opportunity to taste the Sturm, literally the storm. This is the name given to a very young wine that can be in a non-alcoholic form (like grape juice) or that has already started the vinification process and therefore already contains a small percentage of alcohol. In other words, it's a bit treacherous!
As far as the food is concerned, the dishes served are always simple and typically Austrian.
History of the Heuriger
The Heuriger tradition was established by Emperor Franz Joseph II in 1784. He wanted a special place for the locals to taste the year's wine beforehand. The Heurigers had a tradition of holding special parties before the start of the harvest. The goal? To get as much wine as possible out of the barrels and to make room in the barrels for the next harvest.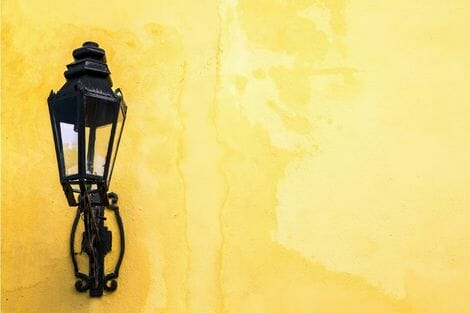 To recognize a Heuriger, it is quite easy: most of them have a lantern at the entrance! The custom is to light the lantern when the place is open and to turn it off only when it is closed.
By the way, there is a term that I find quite amusing to describe a person who drinks a bit more than he should. In Vienna, it will not be uncommon to hear that such and such a person is a "Lanterndler". This word was invented to categorize people who are always the last to leave the bistro, or to wait for the lantern to be turned off 😉.
The Heuriger show
Actually, it's kind of a dinner show held in one of those famous Viennese taverns. We chose the Heuriger Wolff, on the outskirts of Vienna, in the very pretty district of Neustift am Walde.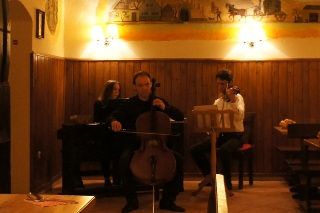 In the room, there was no stage, just wooden tables (as in any good Heuriger), benches, and large chairs as well as a stove. The musicians were installed in another corner with a piano, a violin, and a cello.
On our table, a carafe of white wine, a carafe of red wine, empty beer glasses (yes, Heuriger wine can be drunk in what we call in Switzerland small beer mugs), and the Aufstricht were already waiting for us.
The Aufstrich is the traditional Heuriger appetizer. It consists of various salty spreads. The classic trio usually consists of fresh cheese with herbs, Liptauer (made of fresh goat cheese, paprika, and mustard), and the famous Schmalz. The latter is a spread made from pig fat: like lard to be spread on bread! We will not hide from you that it takes a little time of gustatory adaptation before being able to swallow it!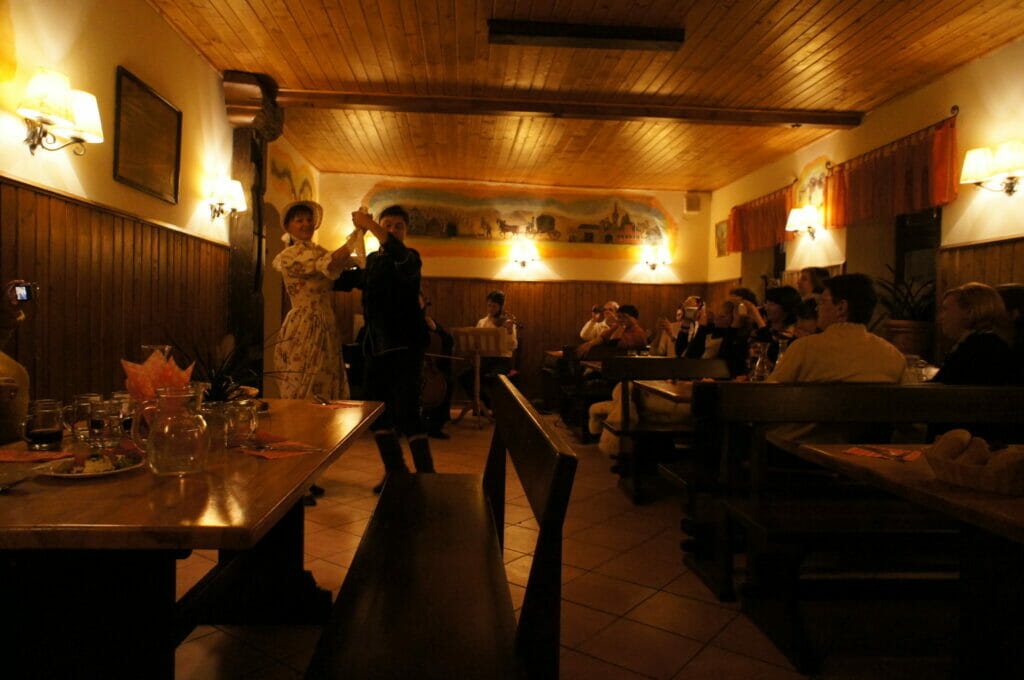 As a main course, we had a classic of Austrian gastronomy: the Schweinsbraten that we described above.
During the appetizer and the main course, the 3 musicians played the most famous themes of Austrian classical music: Wiener Blut, Tritsch Tratsch Polka, Ob blond, ob braun, ich liebe alle Frauen, Radetzky March, and much more!
Then the actors entered and started their show. On the menu of the evening: the most famous operetta arias, waltz but also more rhythmic and folkloric dances. We let you admire:
During the show, we received our dessert, which could be nothing else than a famous apple strudel!
Our assessment of the Heuriger show
We don't hide you that this type of show attracts mainly tourists who sometimes arrive by busloads! During our evening, there was certainly a small group of Italian and French tourists of about fifteen people, but finally, it was mainly couples or families.
We really liked the way the actors were present in the room. They moved between the tables while singing and dancing. This purely Viennese atmosphere transported us completely!
To sum up, I recommend you to go to a Heuriger without hesitation if you want to immerse yourself in a 100% Austrian atmosphere for an evening!
Practical information
The Heuriger Wolff is located at Rathstrasse 44, 1190 Wien, you will find it on the map of Vienna at the bottom of the article. To make a reservation, go to the Heuriger website.
You can choose between 3 menus:
25 euros/person: only Aufstrich and bread, unlimited wine;
40 euros/person: Aufstrich, main course, and strudel, 2 glasses of wine;
51 euros/person: Aufstrich, soup, main course, strudel, and as much wine as you like.
To get there by public transportation, take bus 35A from the Spittelau subway station (U4, U6) to the Neusftift am Walde stop.
Where to eat in Vienna: the map
Find on the map our 5 favorite restaurants in Vienna, as well as all the addresses mentioned in the article!
Here is a small list of specialties and restaurants not to be missed in Vienna! Are you ready to eat? 😋
If you've already been to Vienna and have a good address to recommend, don't hesitate to leave a comment!
Pin it