We have been expatriated to Vienna for about 20 months now and the least we can say is that we have fallen under the spell of the Austrian capital. Whatever the season, you can always find what you are looking for…
summer and swimming on the Donauinsel, autumn for its typical Heurigen and grape harvests, winter for its majestically illuminated streets and Christmas markets and finally spring to enjoy the terraces and flower gardens. However, we can understand that you do not necessarily want to move to Vienna to discover its charms all year round. We have therefore decided to prepare a great program for you for an extended weekend that should also adapt to the season you prefer to come. Ready, Come on for a few days in Vienna with us 😉
How to come to Vienna
There are many possibilities to reach the Austrian capital for a weekend. We recommend the train or bus if you have the time or otherwise the plane. You can book a train ticket at a very good price (about €100 return if you buy well in advance) on the Austrian train website and perhaps even cheaper by bus on the Flixbus website. Otherwise the plane arrives directly very close to the city center of Vienna and remains relatively cheap (less than 250€ if you plan early enough).
Getting to Vienna

There are also many flights arriving in Vienna from most European cities. In order to find the best price, we recommend that you compare rates from your city on Skyscanner.
But as you certainly know, flying is not very environmentally friendly, so if you can, using the train or the bus could be an option
If you are looking for information about Flixbus or the interflix pass, check out this article.
Accommodation in Vienna
We would have invited you to our house but we will return to Switzerland in a month… So we suggest you to take a hotel, cheap hostels a bit more outside of the city center or rent an apartment.
Where to stay in Vienna

Accommodation in Vienna is unfortunately relatively expensive… But don't worry, there are still some good alternatives, especially in terms of youth hostels.
If you prefer to choose a hotel or hostel, we recommend that you visit the website of Hotelscombined. It is a search engine that allows you to compare several major booking sites such as Booking, Agoda, Expedia and many others. In short, the guarantee of the best price!
Youth hostel does not necessarily mean dormitory… In Vienna many hostels offer double rooms with private bathrooms, in short it is like in a hotel but cheaper! Our advice: Have a look on Hostelworld and look for accommodation thanks to the map option, everything that is close to the centre and Mariahilf will be an ideal location to discover the city on foot! My little favorites? Wombats city hostel, Wombats city Lounge, Ruthensteiner
The alternative? Rent an apartment. In Vienna there are hundreds of holiday homes. The prices are clearly not cheap, but it can still be advantageous to have an apartment compared to a hotel room because you can save a lot on restaurants.
If you'd rather choose your accomodation based on location you can take a look on the map below. You'll see all available apartments and hotels for your desired dates / price range:
A Weekend in Vienna: 1st day
09h00 : Discovery of the historical city centre of Vienna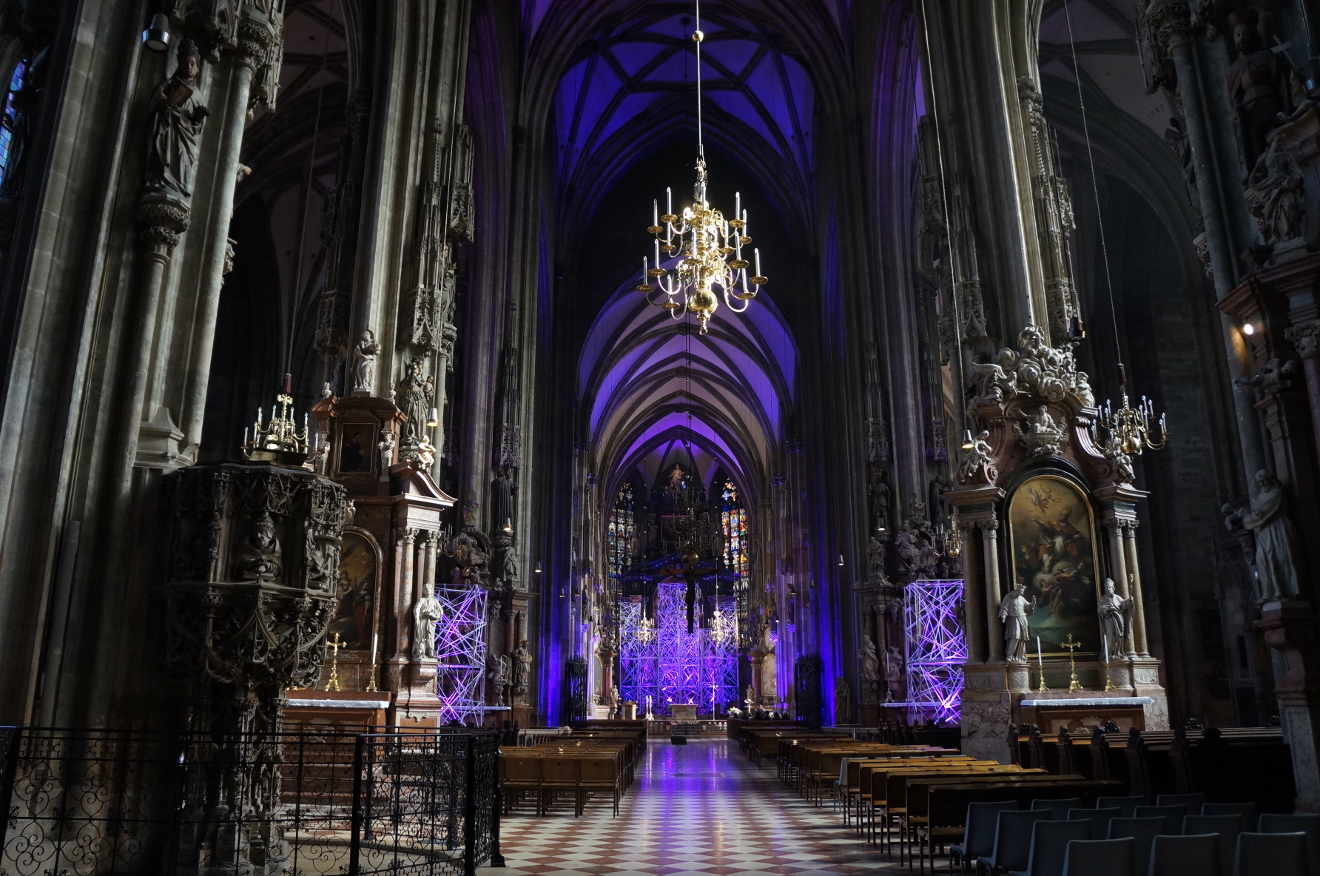 It is better to get up early to discover the city center of Vienna because it is very popular all year round. However, many majestic sites await you there and attest of the former strength of the Austrian house. The entire historic city center is a UNESCO World Heritage Site. Simply stroll through the pedestrian streets and let yourself be impressed by the Stephansdom, the opera house, the Hofburg Palace or the huge Rathaus…
Alternative: A free walking Tour in Vienna
In Vienna there are guided walking tours which are an excellent way to start your stay. The idea of these tours is that they are 100% free but based on tips. Did you like it? Leave a tip to the guide. This mode of operation is very good because the guides are often very motivated and we have always found these tours very qualitative (we have done about fifteen of them in different cities around the world).
For your information: the amount of the tip will depend on the quality of the guide but also on the size of the group. For our part, we generally leave between 5€ and 10€ per person.
Note: These free walking tours exist as well in a night version.
Lunchtime : Re-stocking in a Heuringen
There is nothing like a meal in a Heurigen or a Beisl to get back on your feet after a good walk. These taverns are at the heart of Viennese culture and serve traditional cuisine (Wiener Schnitzel, Strudel, Knödel…) in a rural setting. You can also taste the wine produced around Vienna, which is often mixed with mineral water (they call it a Spritzer)… Don't be offended, it's often better this way because the Heurigen wine is often a little "sour" 😉 (even if there are also excellent wines in Austria). From September to October, you can also taste the Sturm (literally the storm), a fermented grape juice with a high alcohol content but relatively sweet… be careful, it is misleading 😉 ! Otherwise, we strongly recommend Esterazy Keller… it is our favorite heuringen in the city center!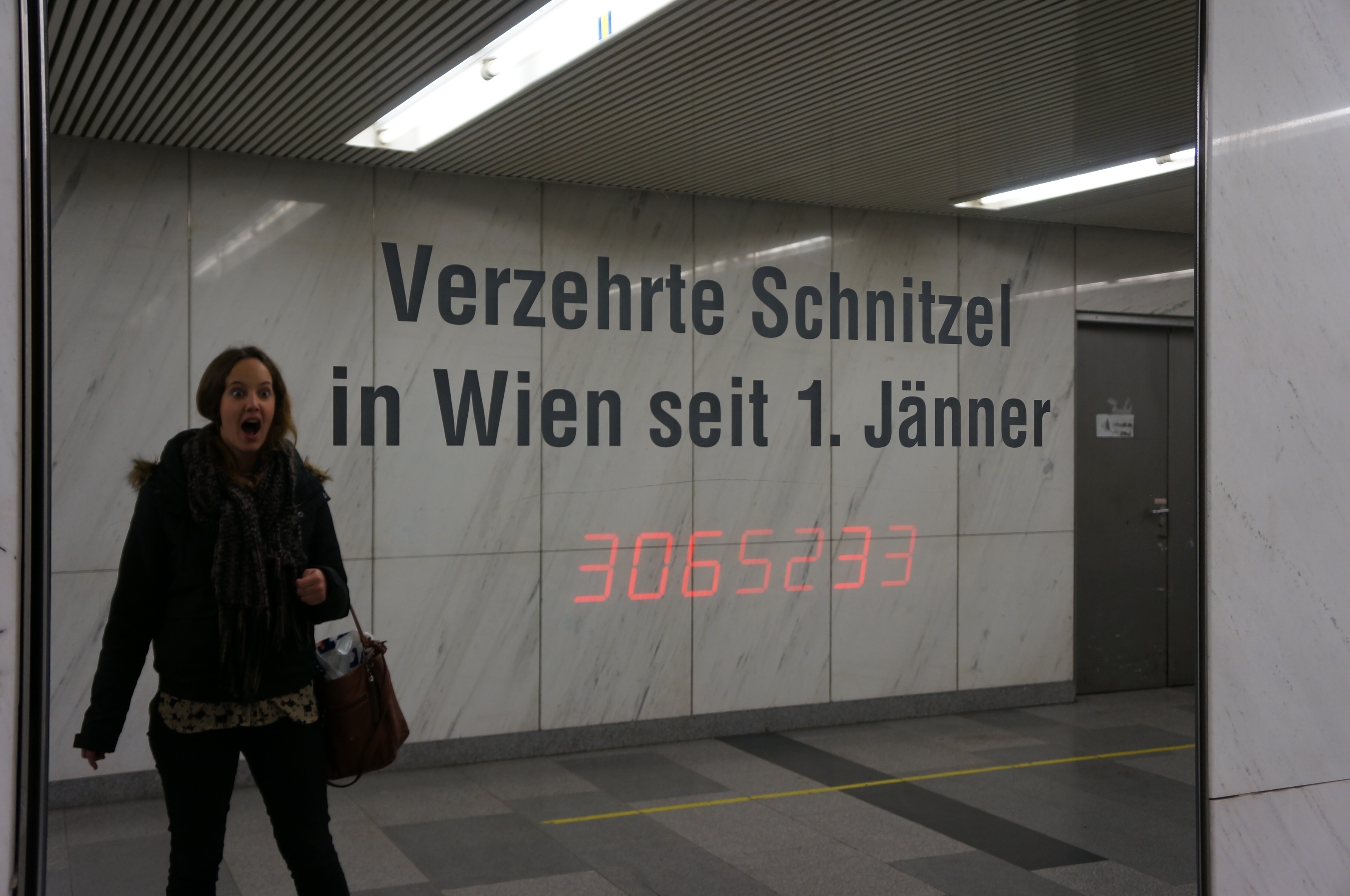 14:00 : One or two cultural visits
As you will already be in the heart of Vienna, you may as well take advantage of the afternoon to visit a museum or one of the buildings mentioned above. So I honnestly tell you that it would probably take weeks to explore the cultural possibilities of Vienna's historic city center. The advantage is that you will have a choice… Painting enthusiasts can discover Klimt at the Belvedere Palace or the Fine Arts Museum opposite Hoffburg Palace.
I would rather prefer the visit of the imperial treasure or the Mozart house… but as I said, there is something for everyone. Also take advantage of the afternoon to go to the opera ticket office to get (or at least try) affordable tickets (I mean less than 50€) for a performance one evening of your stay. It would be a shame to come to Vienna and not attend an opera in one of the most beautiful venues in the world! On the other hand, do not buy the tickets offered by the many retailers in the street (often much more expensive)… I have also never been able to find affordable tickets on the internet! The best solution seems to me to try your luck at the ticket office where there are often still tickets at official / affordable prices.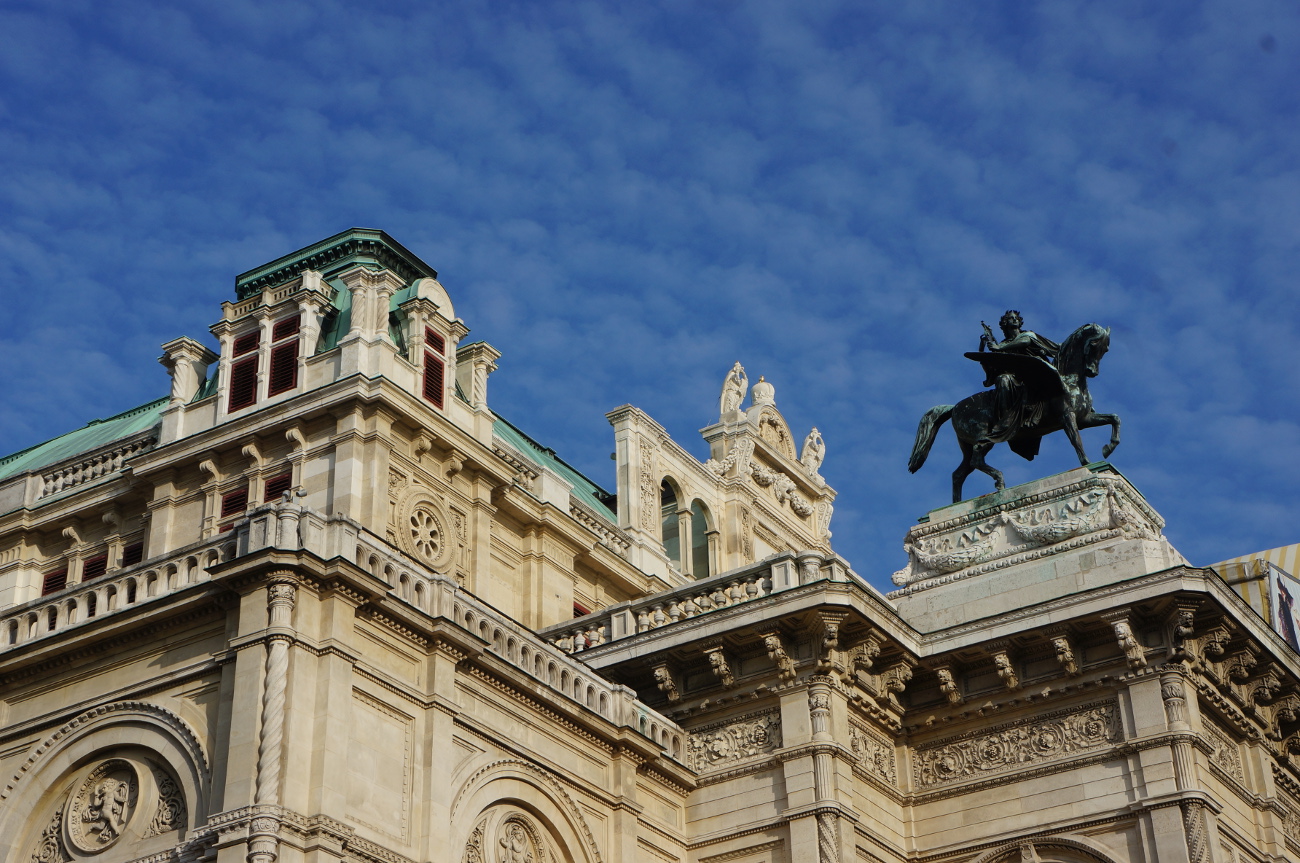 Evening : A nice restaurant

There is no lack of choice here either. I strongly advise you to try the Tafelspitz (excellent piece of beef) at Plaschutta or the Austrian gastronomy chic version (it is more refined but also a little more expensive) at the RathausKeller… A little less centered but also more affordable, zum alten Fassl (our favourite restaurant in Vienna) will delight your palate with a typical and well presented cuisine. Here you will find more information about our favorite restaurants in Vienna.
Alternative: A musical evening in Vienna
Vienna is a city known worldwide for its music and if you are visiting the Austrian capital, this could very well be an opportunity to enjoy this side too!
There are dozens and dozens of different concerts every night, but in those that are regular and are well known for their quality (and the magical setting in which they are played) one could cite:
Day 2 of our week-end in Vienna

09:00 : Option 1: Get some elevation at Kahlenberg
Take the U4 until its terminus and then take the bus that will take you to the top of the hill (the Kahlenberg) overlooking Vienna. From there, you will have a breathtaking view of the whole city of Vienna and you can quietly enjoy your breakfast (there is a small café at the top with great balconies) while admiring the view. If you feel like it, you can walk back down through the vineyards and forest to the village of Grinzing (famous for its vineyards but also a bit posh). From there, you can easily take a tram or bus to your next destination.
10:00 : Option 2: Breakfast at café Gloriette
This café, which overlooks the gardens of Schönbrunn Palace (which is to Austria what Versaille is to France), is famous for its musical breakfasts. The view over the gardens and the castle is splendid and the proposed buffet will delight the most difficult of you. In addition, excellent musicians will accompany this breakfast with waltz tunes and other great Viennese music classics. A short digestive walk in the gardens should help you feel lighter (especially in spring)… Otherwise, if you are interested in this breakfast, it is better to book your tickets in advance (one to two weeks before).
Another activity that is very popular in Schönbrunn is dinner in the old castle kitchens followed by a classical music concert in the orange grove! More information and bookings here
Unfortunately, we have never had the opportunity to do this dinner (not yet), but we have had a lot of good feedback about this evening from our Viennese friends…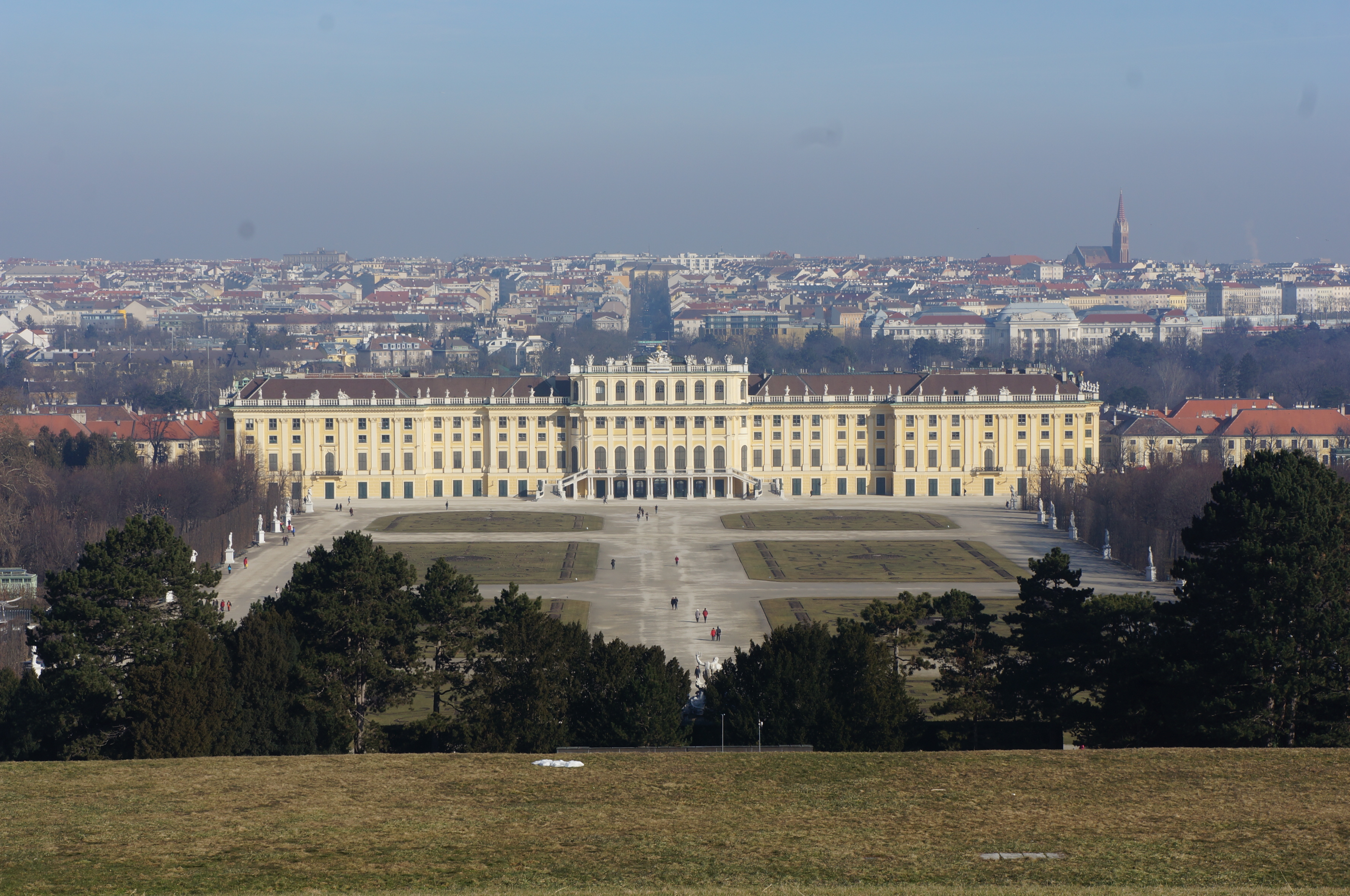 13:00 : Option 1 : Hundertwasserhaus and its museum

Friedensreich Hundertwasser is a contemporary architect who is emblematic of the city of Vienna. In a style that reminds me of Gaudi's, he built the Hunderwasser House, a multi-coloured ecological apartment complex where no lines are straight…)
Not far from this strange building, you can visit the Hundertwasser Museum, which traces the life of this curious character by exhibiting his main works and models. It is a very colorful museum that I particularly liked. But Hundertwasser's major work and undoubtedly the city of Vienna's waste treatment plant (Spittelau metro stop).
He has succeeded in masterfully transforming an often very ugly building into a colourful work of art, with a round, golden chimney as one of the city's symbols. When you leave the museum, you can walk along the Danube Canal towards Schwedenplatz, stopping on one of the many terraces for a small aperitif.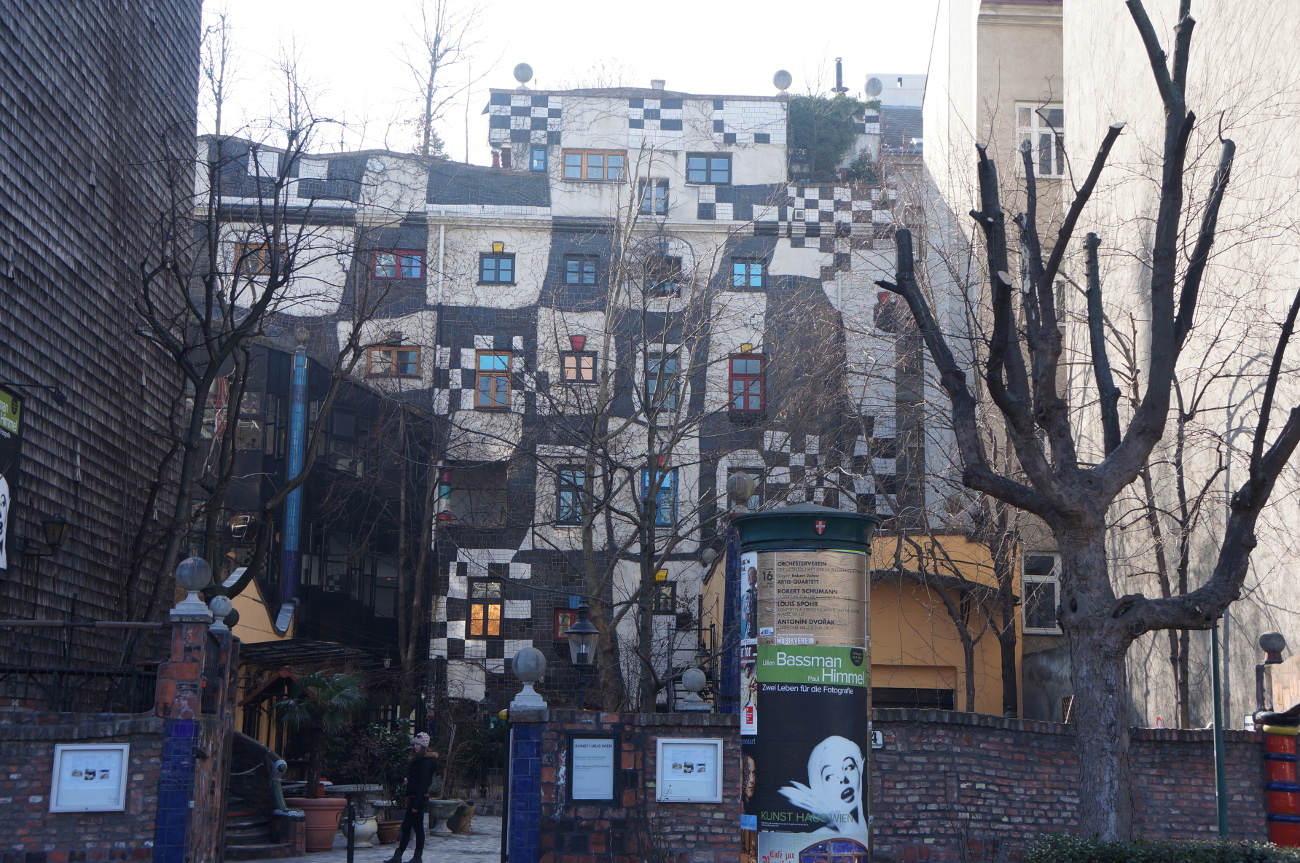 If you come to admire the house, we strongly recommend a short walk through the café on the ground floor! The decoration is 100% in the spirit of the place and it is really a great place to take a break from your visits!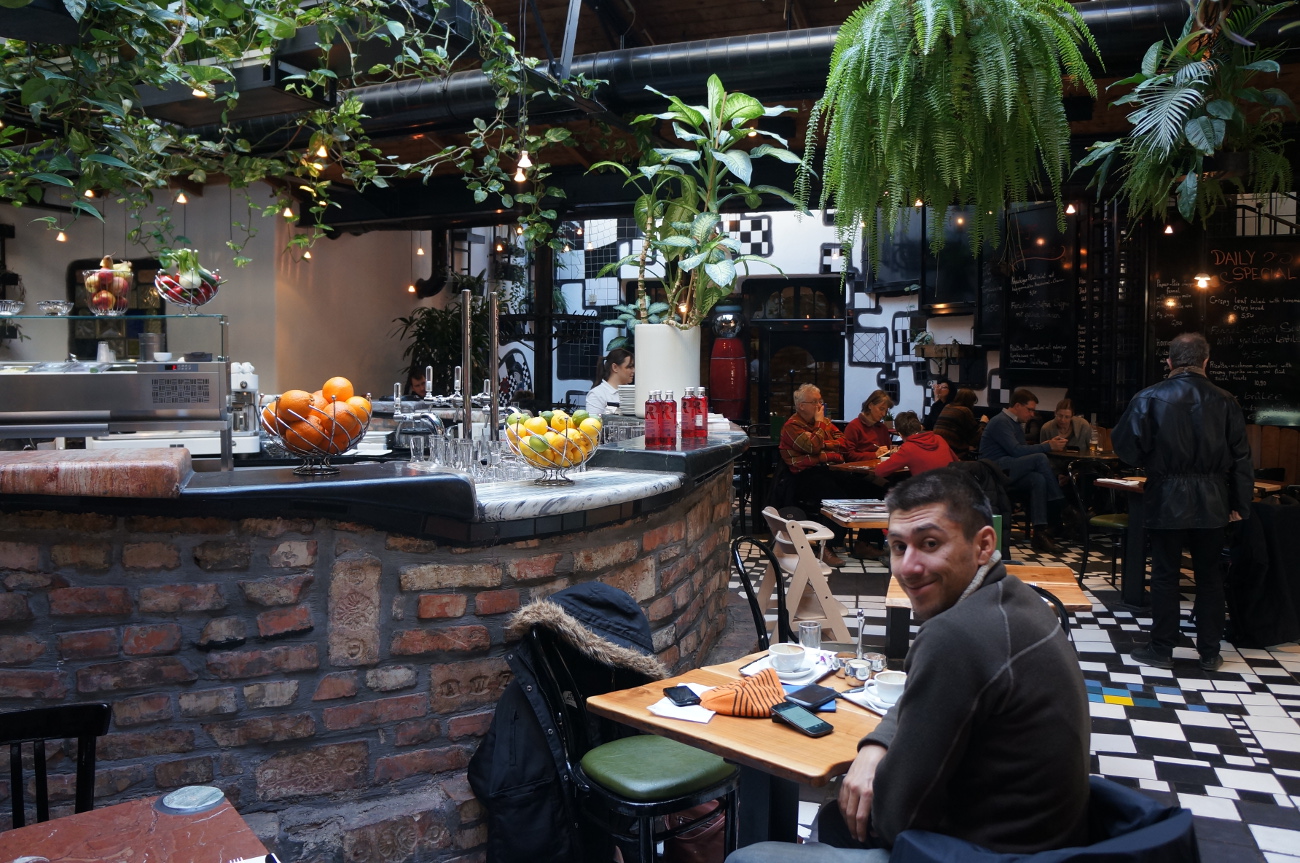 13:00 : Option 2 : Prater Park and a Ferris wheel ride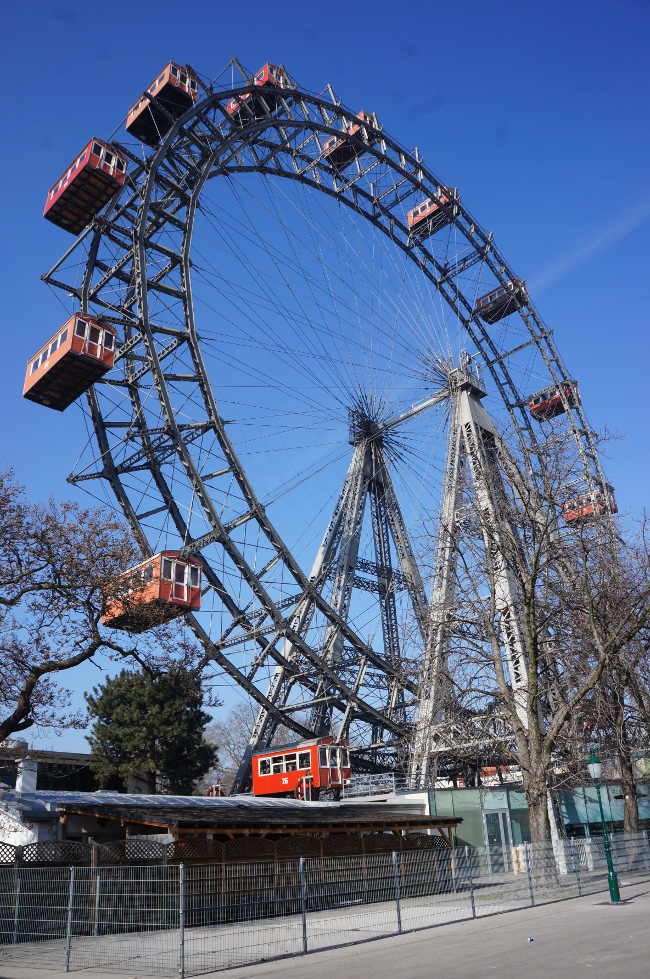 The prater park is a huge green space located in the heart of Vienna and dedicated to sport and relaxation. You will also find a special amusement park…. Indeed, apart from the Vienna Ferris wheel, most of the attractions are quite old and often empty. So forget what you saw at Disneyland, here the atmosphere is quite different.
You will find good old haunted houses with real people, roller coasters where the adrenaline comes more from the fact that you don't know if the installation will hold up or even good old bumper cars… But I think it has its charm! After strolling through the park's alleys, don't forget to take a ride on a Ferris wheel. For 9 euros, you can enjoy a splendid view of the city for a good quarter of an hour.
17:00 : Have a drink at the Museumsquartier
The Museumsquartier can boast of being one of the largest museum complexes in the world. But besides the museums, this district is also a very popular meeting place and is often full of various and varied activities. It is also very pleasant to stop on a terrace in this place that brilliantly combines heritage and modernity. Moreover, in summer, many people perfect their tan while enjoying the constant animation of the place… really a must!
Evening : wein and co and going out

We strongly advise you to spend an evening in one of the wein und co bars! You can find the best Austrian wines to taste at the bar for an unbeatable price. We were seduced by the atmosphere and the possibility of accompanying the wine tasting of some delicious dishes (meat platters, cheeses, steak tartars…).
For the wine, let yourself be tempted by the reds of Burgenland (a Blaufräkisch for example)… There are some treasures not to be missed among them.
If you want to extend the evening, go to the Josephstadt or Alsergrund stops of the U6. Under the arcades of the metro, you will find many bars and clubs that should satisfy both live music lovers and experienced clubbers alike 😉 .
Other options if you have more time…

A visit to Schönbrunn Palace and its gardens. Count half a day to do the tour.
If you don't have the chance to attend an opera, you can still visit the venue for €6.5. A visit that is really worth it, believe me!
In summer, go for a walk on the Donauinsel and take the time to swim.
After Christmas, a giant ice rink is set up in front of the Rathaus. A moment of gliding in an extraordinary setting.
Go for a walk in the vineyards around the village of Baden in the autumn.
Useful infos
If you wish to do activities in Vienna such as museum visits or bus tours, we recommend that you book your tickets on internet in order to benefit from the best rates (and also avoid queues) 😉
There are several well known compagnies operating in Vienna. But two which are the most trustworthy and from which we received the best feedbacks are Getyourguide and Civitatis
If you want to read more about Vienna we invite you to discover all our articles about Austria here
Having lived in the Austrian capital for almost 2 years, we have written a lot of articles with lots of good tips and addresses. I am thinking in particular of our special article "winter in Vienna" or our selection of favourite restaurants
So, what are you waiting for to come and visit Vienna for a long weekend?
NB: Please note that this article contains affiliate links to partner sites. If you buy a product on one of their sites you will not pay more but we will receive a small commission; which will help us to keep this site alive. 🙂