In our last article Benoit gave you all the good hiking tips for Easter Island.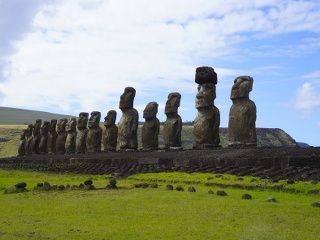 Now it's my turn to share with you all our little financial secrets! Well yes, every time we mentioned Easter Island in our itinerary people would look at us with big round eyes and say "Wouahhhh that's cool! But isn't Easter Island a little expensive?"
So first good news, Easter Island is certainly not cheap, but it remains within everyone's reach if you make a few small efforts! Travelling cheap on Easter Island is possible! In this article we'll review the main expenditure items and tell you how you can save some money for each of them.
Getting to Easter Island
So we start directly from the most painful point. Easter Island is a very isolated island in the middle of the Pacific, so there are no 36 ways to get there.
It's either the plane or the big cruise ship. (Swimming is not recommended, since there are 3600km from the Chilean coast and 2500km from the next Tahitian island).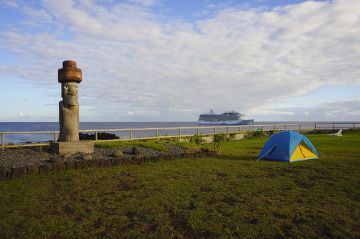 We are not yet 85 years old yet :), thus we passed our tour on the cruise option. And honestly given the price of these trans-Pacific trips it won't be for you either.
Well yes, if you came on this article it's to know how to visit Easter Island on a low budget!
Price of flights to Easter Island
In other words, there was only the plane left! You should knowo that there are 2 options to come to Easter Island, here are the average costs observed:
Flight Santiago – Easter Island. One flight per day with the LAN company. The price in low season varies between 350$ US and 600$ US for a round trip ticket.
Flight Tahiti – Easter Island. 1 flight per week operated by LAN. On the other hand here the prices are much more variable, but in general it is around 1000$ the round trip by direct flight from Papeete to Easter Island.
But if you are in the process of preparing for a round-the-world trip and want to include this destination, we strongly advise you to ask for a quote from a round-the-world ticket agency.
Before our departure we had asked Zip World and Travel Nation for a quote. In both cases they made us a great offer! With Zip World, adding the Easter islan to our itinerary, increased the final bill by 10€ and with travel Nation it was 15€. If you need information on round-the-world tickets, have a look at our article on this blog post.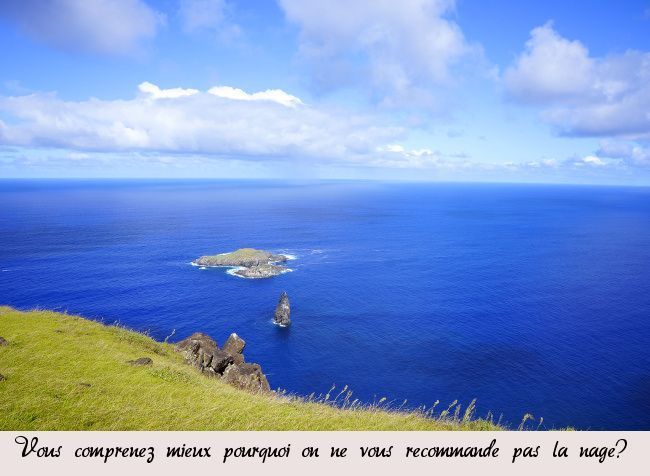 Tapati Festival: prices are skyrocketing
Attention! Flight prices literally explode during the Tapati festival period, which is held every year during the first week of February. The cheapest tickets are usually obtained between April and December. But don't worry, the climate on Easter Island is fairly constant throughout the year, so there is no "bad season" strictly speaking. It is simply a little cooler in July and August.
Getting to see the Moais
At this level there are no possible savings to be made. If you come to visit Easter Island you will have to pay the entrance fee to Rapa Nui National Park! The ticket is purchased directly from the airport and is valid for the entire duration of the stay. The advantage of this system is that after that, there is no entrance fee to pay, all visits are included!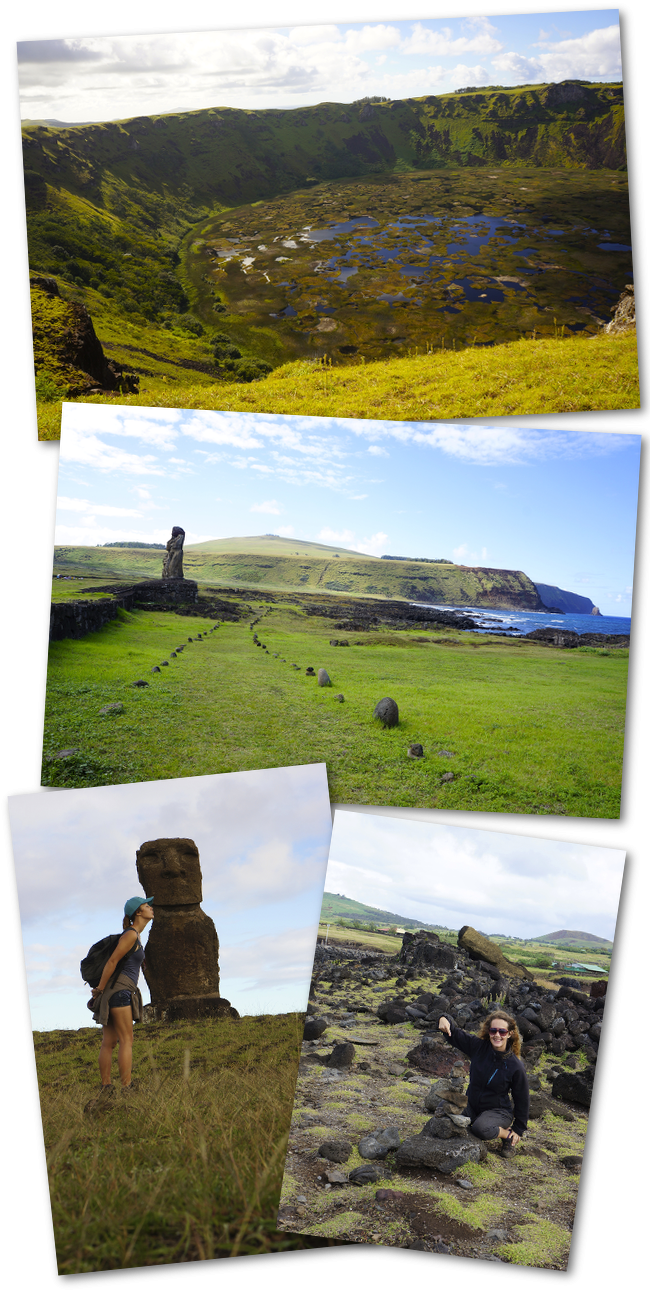 A little tip though: remember to arrive on Easter Island with enough Chilean pesos! Entrance to the national park can be paid either in national currency or in US dollars.
The price in dollars is $80, while it will only cost you 52,000 Chilean pesos. (At the current exchange rate this amounts to $74).
Accommodation on Easter Island
We're not going to lie to you, the accommodation on Easter Island is quite expensive. And for the price, quality is not necessarily really great. The cheapest option (and the one we have chosen) is camping!
But beware, wild camping is strictly forbidden on the island. But don't worry, there are also 2 official campsites. Honestly, I don't see how anyone could dream of a better place to pitch their tent! We opted for Camping Minihoa, and we were very happy.
Camping prices on Easter Island:
5000 pesos 10'000 pesos per person per night for the rental of a pitch.
5500 pesos 12'000 pesos per person per night for the rental of a pitch and equipment (we had our own equipment, but from what we could see the equipment made available was very correct!)
Fees for the use of electricity: 2000 pesos (for the entire duration of the stay)
Fees for the use of electricity and Wifi: 5000 pesos for the duration of the stay
Note: The first prices were the ones we paid back in 2014. The prices above were updated in 2019. The price now also includes wifi and electricity.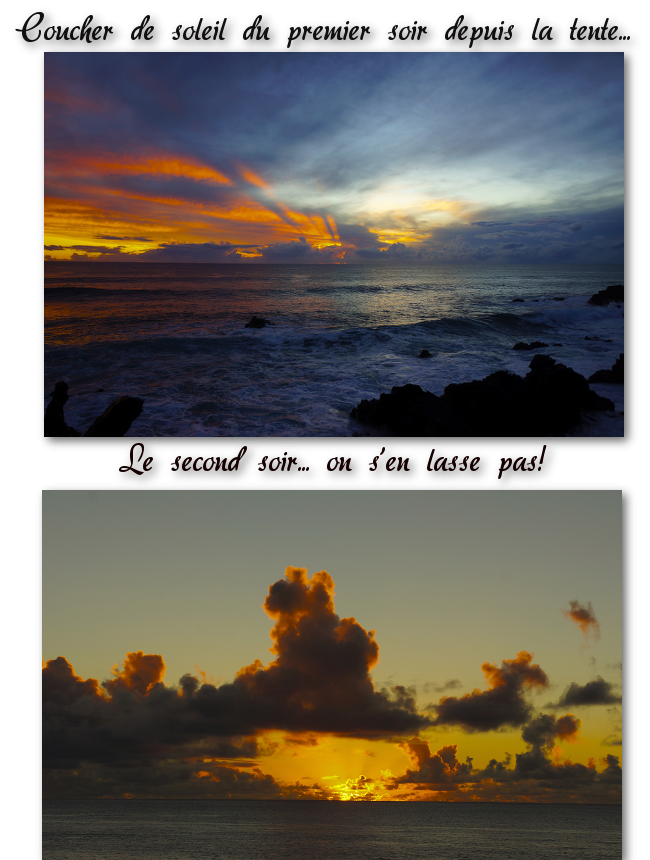 If the prospect of sleeping on a camping mattress is not a big hit, the campsite also has a few rooms. Nothing sexy, but they have the merit of being functional and among the cheapest on the island. Count about 20'000 pesos per double room (between 18'000 and 25'000 depending on the type of bedding and the choice between a shared or private bathroom).
See more Hotels on Hotelscombined
A word of advice, don't pay for wifi. It doesn't work anyway! We tried to put a picture on our facebook page one day. After 2 hours of waiting and a mini depression we gave up!
Tip:
As with the park entrance, it is advantageous here to pay in Chilean pesos. If you pay in dollars, it will cost you about 20% more!
Getting around Easter Island
Easter Island is not really very big, so it is very easy to make a large part of the visits using the cheapest means of transport, I named "your legs"! Yes, during our few days discovering the Moais, we did almost everything on foot!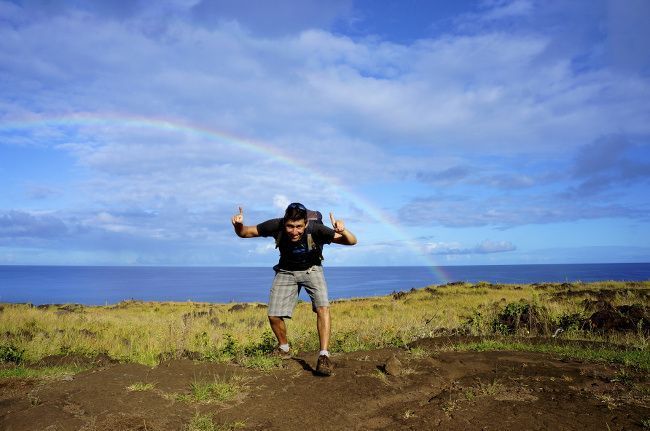 As Benoit showed you on the map of Easter Island, there is just one route that is difficult to do on foot (unless you want to walk 40km in one day)… For this day you have basically 4 options:
Go through an organized tour:
In the main street of Hanga Roa there are several agencies that all offer organized tours on the island with a minibus and a guide. Like this is often the case, when it comes to tours, there is everything to be found in terms of quality! But generally, prices start at around 35$ per person for a group tour, and from 80$ per person for private tours. Personally we are not too fond of group visits, thus we decided not to consider this as an option…. Even if we admit that for some sites, a guide could probably have provided us with some additional information…
Rent a car on Easter Island

The most commonly used option! On the island you will find many car rental agencies. All of them rent 4x4s by the day. The price generally varies between 40,000 and 65,000 pesos depending on the type of vehicle. If you are a group of 5 people it is the cheapest alternative!
Rent a scooter:
Scooters are rented at 20'000 pesos ($26) a day, so after the scooters rented for $5 in Indonesia it is a shock!
Rent a bike

10'000 pesos per day and per bike.
In the end we decided to opt for the scooter. Being 2, it was the same price as the bike, and frankly question of principle we didn't want to pay so much to have the right to sweat!
Food on Rapa Nui
This is probably the place on which there is the greatest potential for savings! So I reassure you right away, I'm not going to start recommending that you eat only one meal a day and give up drinking… 😉
Just keep in mind that Easter Island is a completely isolated island in the middle of the Pacific and that "local" production is almost non-existent! Understand by this, that everything on the island has necessarily travelled at least 5h30 by plane or several days by boat to get there! Thus, quite logically, Food products are expensive, even very expensive for most fresh products!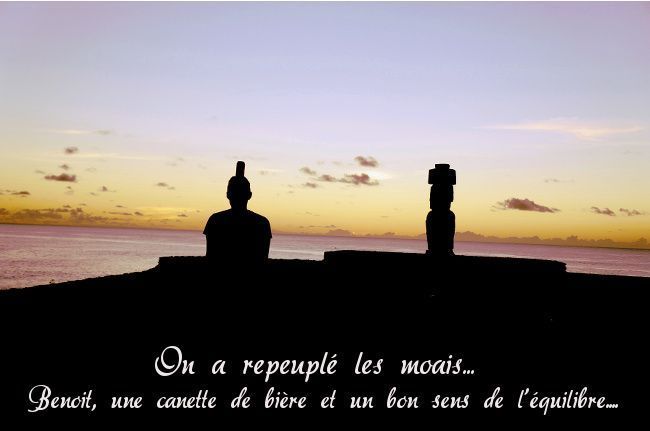 Cooking at the campsite
The main advantage of staying at the campsite is that you will have a great fully equipped kitchen and dishes at your disposal! This will allow you to avoid going out to restaurants as much as possible! To tell you the truth, we didn't eat anything at all in the restaurants on Easter Island! First reasons: because Easter Island does not have its own gastronomy that is worth discovering. And two because paying $14 for a plate of spaghetti and tomato sauce is a concept we gave up a long time ago!
Shopping in Santiago before coming!
If you are coming from Santiago, remember to do your shopping before you fly! Soluble coffee, pasta packages, rice, tomato sauce, cereals, biscuits, condiments, rye bread, jam, cans. These are some examples of products that fit easily in your backpack and will cost you roughly 40% less if you buy them in a Santiago supermarket compared to buying them in Rapa Nui supermarkets.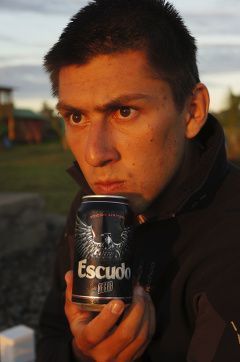 Once on the island, all you need to do is to get fresh vegetables, salad, bread, milk and other little things. To tell you, just "these little things" have come back to us at almost 45€ in 5 days, let's say we were very happy to have taken the rest!
Good to Know: The water on Easter Island is officially drinkable! And since a 1.5-litre bottle of water is sold for more than €2, I guarantee you that drinking tap water will save you a lot of money! Afterwards, if like us you are not 100% confident, nothing prevents you from boiling tap water for a little while to be quiet. That's what we did, and we didn't have any problems!
On the other hand, we're sorry to disappoint you, but the beer is not yet flowing from the tap. BUT, good news, it costs less than water. 1€ for beer, we admit it, we let ourselves be tempted!
Remember to take enough cash!
On the island there are certainly 3 ATMs. But it should be noted that they have an unfortunate tendency to be empty or not want to accept international cards. Moreover on the 3 ATMs, the only one that worked from time to time for us was the one located near the marina, in the big red building!
The official currency on Easter Island is the Chilean peso, but as often in tourist places the US dollar is king.
But be aware that in general the exchange rate is not in favor of Uncle Sam's currency! Whether in restaurants, supermarkets or to pay for your scooter rental, try to favour pesos or credit card payment (if you don't have any fees)! In general, credit cards are quite well accepted on Easter Island. At least this is the case in mini-markets, hotels and car rental centres.
Our budget for a week at the Moais
In all (excluding plane tickets) our 5-day stay on Easter Island cost us €292. This corresponds to an average of 29€ per day and per person.
For info 1€ = 750 Chilean pesos back in 2014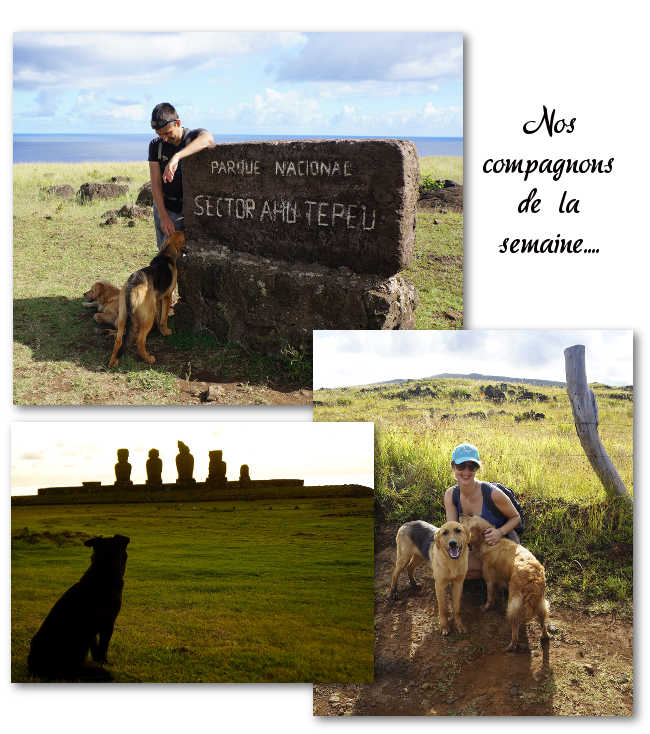 Here are the details of our expenses
Groceries we bought in Santiago: 28'000 pesos
2 entrances to Rapa Nui National Park (paid at the airport): 60'000 pesos
Price per night of camping for 2 people: 10'000 pesos (x5)
Price paid for electricity: 2000 pesos
Rental of a scooter for 24 hours: 20'000 pesos
Fuel consumption to go around the island twice on a scooter: 3500 pesos
Sum of small shopping at the Easter Island supermarket (fresh produce, water, etc.): 55'800 pesos
A total of 219'300 pesos, or 292€….
Well this time I think you know absolutely everything there is to know about the budget for Easter Island! And quite honestly, even if the flight ticket raises your budget a little bit, we REALLY recommend that you come and walk on the ground of Easter Island!
We had an extraordinary week, and we don't regret our visit!
We look forward to seeing you soon! And this time it will be for Spanish courses in Ecuador! Adios chicos!
Note: This article contains so-called affiliate links. The whole trip was organized and paid for 100% by us, affiliation is a way for us to earn a commission by recommending services that we also use when preparing our trips. Thank you for your support! 🙂