If you don't plan to travel around the world on foot, by bike or by sail, you will inevitably have to consider the issue of flight tickets for your round-the-world trip. And there aren't 1000 solutions here: either you buy your plane tickets while traveling, or you buy a round-the-world ticket. In this chapter, we will weigh for you the pros and cons of these two ways of doing things as well as give you our advice so that you can find the cheapest possible around the world ticket.
Note: as far as we are concerned, we have chosen the round the world ticket option for our trip between 2013 and 2015 but we will try to present you the different options that are available as best as we can
Chapter 4 : table of content
Our free ebook in PDF format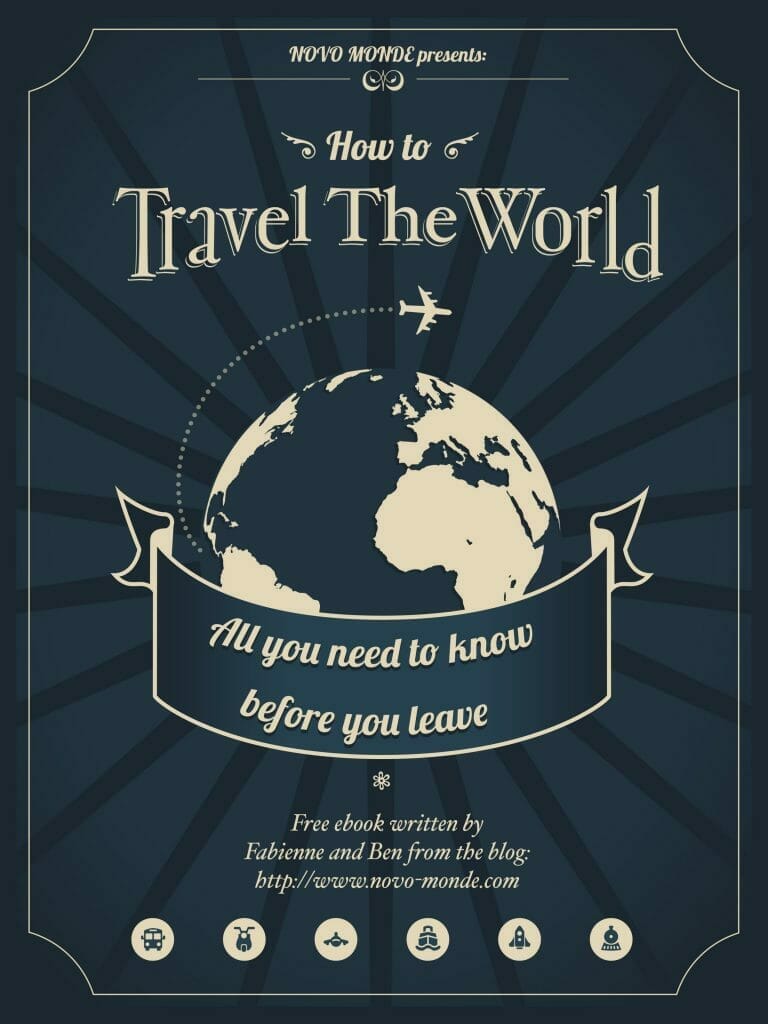 You are currently on the online version of our ebook. Below you can discover the full content of our online guide.
But if you prefer, our guide is also available in PDF format. You can read it on your computer, smartphone or tablet (or even print it out if you want). To get the ebook, just subscribe to our newsletter at the end of the page. To go directly to the registration form clic here.
A little sneak peek in the ebook:
What's a round the world flight ticket?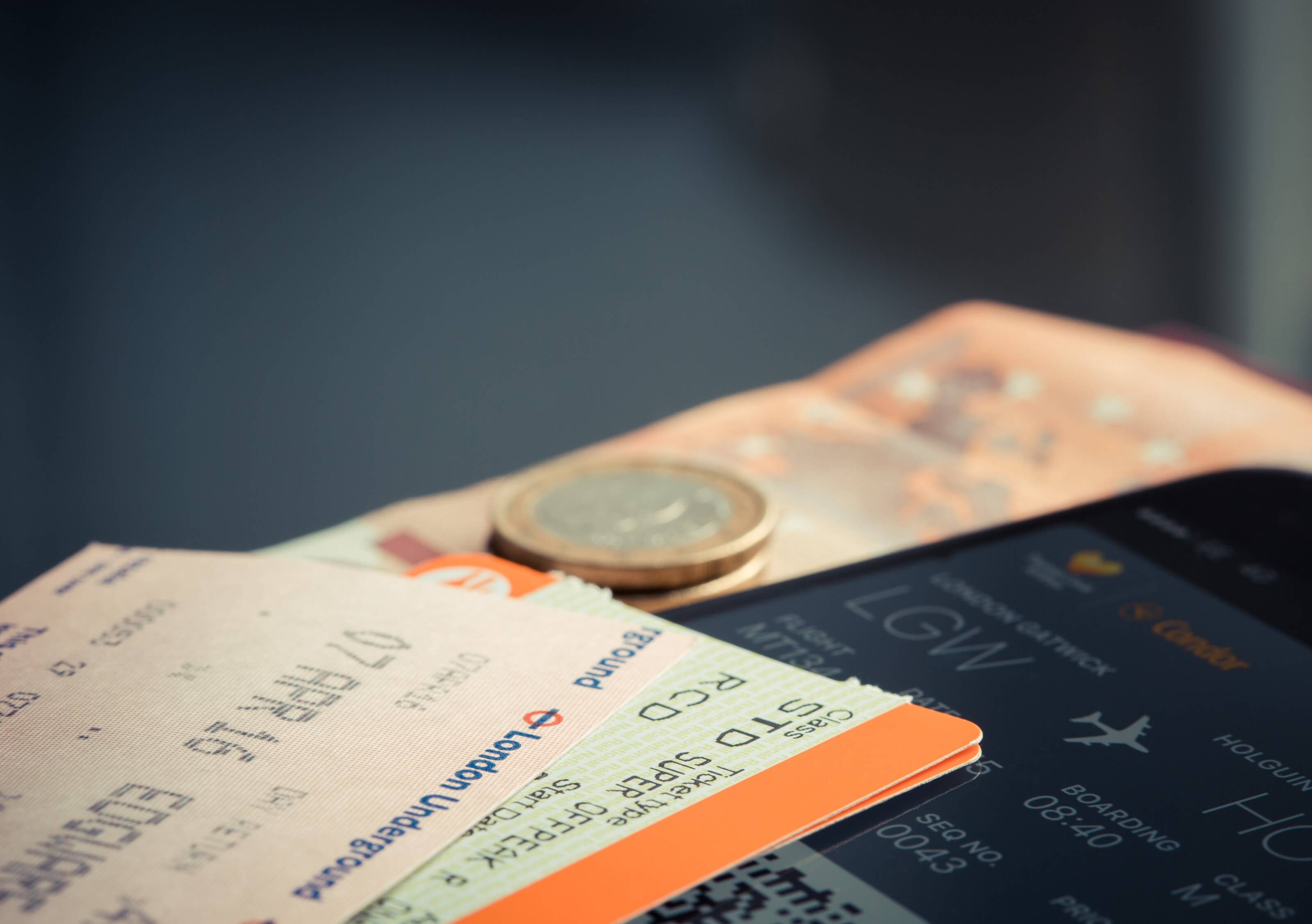 Round the world tickets are in fact simply a set of plane tickets that allow you to travel around the world one way or the other with certain rules that you have to respect. The principle is very simple, you simply have several flights that take you to one airport but can leave from another. And between these trips you can simply travel by bus, train, on foot etc… and visit the country before reaching the next airport.
Obviously there are some rules to follow with these around the world tickets:
The time between the first and last flight may not exceed 1 year.
You must always travel in the same direction (from east to west or vice versa). This rule should not be taken literally because on the same continent it is sometimes possible to go back a little bit.
You can change all your flight dates for free but you will have to pay an extra fee to change your destination
You can only pass once on the Atlantic and Pacific Ocean.
There is generally a limited number of flights per continent
You will have to return to your departure airport.
Pros and Cons
| Pros | Cons |
| --- | --- |
| Rates are often quite competitive | It remains less flexible than buying tickets as you go according to what you want at a certain time |
| Possibility to change the dates of flights free of charge (most of the time) along the way (and destinations for a small extra charge) | The one-year limit can be quite restrictive. For example, we lost our last flight because we wanted to extend our trip by a few months |
| Allows you to plan your budget more easily (by paying for all airline tickets before travel) | Not necessarily cheaper than buying your tickets as you go (if you're not a pro at buying airline tickets) |
| Allows to obtain more easily certain visas that require an air ticket as proof of exit from the country (e.g. China) | |
| No need to worry about looking for the cheapest flights to your next destination during the trip | |
| Sometimes also allows you to visit places like Easter Island almost free of charge (we took advantage of this offer during our world tour) | |
As far as visas are concerned, it is also possible to get around this "problem" by renting plane tickets. We personally have never yet tested this solution, but we know of many people who do it regularly. We know people who have been denied boarding because they did not have an exit ticket… In short, if you are in this situation you can go on Onward Ticket and buy a ticket from 12€. The confirmation is immediate and you will receive your "ticket" by email right away. The cancellation of the ticket is automatically done after the expiry date.
There are different ways to buy an around the world tickets…. but as we will explain below, there is really only one good way 😉
Alliances and airlines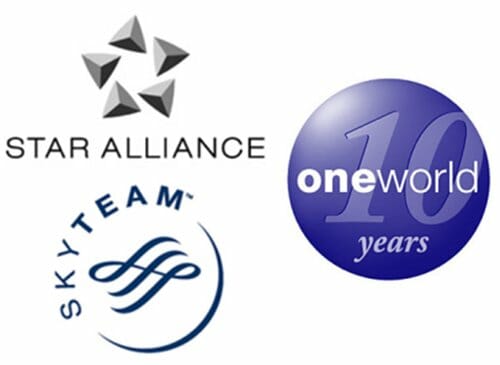 The first way to buy a round the world ticket is to go through one of the three major airline alliances using their online tools:
In addition, Emirates and Air New Zealand also offer round the world tickets but believe us, we have tried hard but we have never managed to get interesting and competitive prices using alliances and airlines (obviously if you don't trust us, we let you have your own experience by using the links above). Moreover, we do not know of any backpacker who left with an alliance.
Specialized agencies
The most common (and therefore the best) alternative is to go through one of the various agencies specializing in round-the-world tickets.
But why are specialized agencies cheaper than direct airline alliances?
It's actually quite simple to understand. As specialized agencies are not limited to certain airlines, they can combine the offers of companies from different alliances. They also have access to alliance round-the-world offers but can also add different flights between two. And like many travel professionals, they have access to special offers that are not available to the general public.
By going through these agencies, you will also have a personalized round the world ticket that is tailored to your trip and your desires. Advisors at these agencies are very familiar with the airline ticket market and can help you find a good compromise between the price of airline tickets and your travel needs. For example, they may offer you alternatives to lower the price of your flight ticket or, alternatively, they may offer you interesting additional stages that would not increase the price of tickets too much (such as in our case Easter Island for sth. like 30€ extra 😉 ).
To buy an around the world ticket with a specialized agency, simply contact them and ask them for a quote (which will usually be reworked by e-mail or phone together with the agency). Here are some good international agencies we recommend:
AirTreks

AirTreks is one of the most well known agency for around the world tickets and international multi-stop flights. They have been in the business since 1987 and have been trudted by many backpackers. One thing I really like about AirTreks is that they created a really nice Trip Planner that allows you to create any custom itinerary and directly get an approximative quote. Of course they also have special round the world ticket offers that often are more affordable. One additional thing, with AirTreks be sur to ask if you can change the dates of your flights for no additional costs (as it's an important feature of a rtw ticket in our opinion)
STA Travel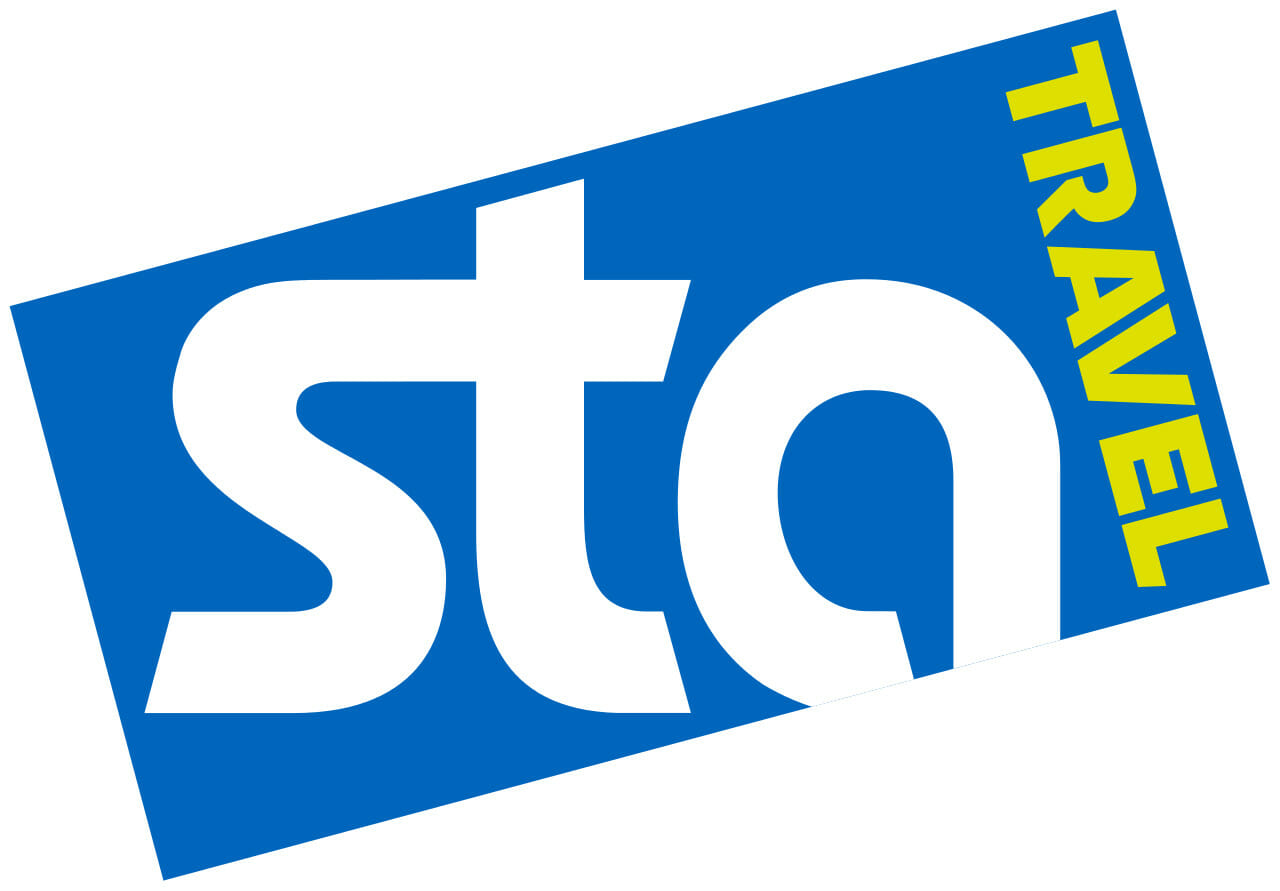 STA (start the adventure) Travel is now a huge company (2000 people working there) that has 30+ years of experience in travel and are specialized in affordable multi-stop flights. Even if they were first known to help students travel the world on a budget, don't think STA Travel is only for students. They have a big offer of around the world tickets for very interesting prices and they also offer a MultiFLEX pass to change flight dates for free.
Travel Nation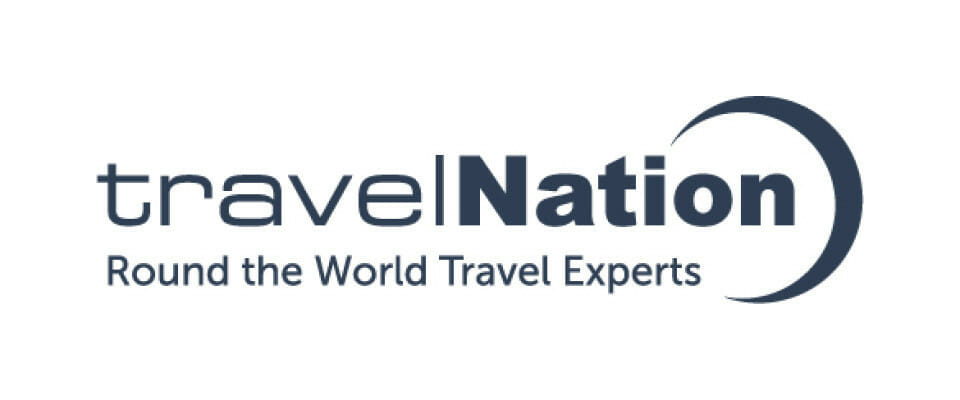 Travel Nation is a English agency that has specialized in custom around the world tickets starting from Europe (mainly UK, France and Germany). Of course they can arrange any combination according to your wishes but they usually have the best prices from London, Paris or Frankfurt. You can easily consult their round the world ticket offers here or directly ask them for a personalized (and free) quote (and the allow flight date changes for free in most of the cases)
Tips to get cheaper around the world tickets
Limiting the number of flights: This may seem silly but obviously the fewer flights your round the world ticket will have, the cheaper it will be 🙂 (and it will also be better for the environment… but we'll talk about that later as it's a VERY important topic nowadays). So limit small flights as much as possible and use ground transport as much as possible.
Change the city of departure: For example, in our case, the simple fact of leaving from the city of Lyon instead of Geneva reduced the bill by almost 600€.
Travel through the Hubs: The hubs are these huge airports with very heavy air traffic (we think in particular of Paris, Barcelona, Madrid, Madrid, Bangkok, Singapore, Sydney, Santiago, Buenos Aires…). As there are many flights to these airports, prices are generally cheaper.
Limit the number of continents / sectors: At the end of our rtw tour, we wanted to go back to Switzerland from somewhere in Central America. But as it added "one continent", the price of our round-the-world tickets was significantly increased and we preferred to focus on South America.
But in general, the agencies will be able to advise you and integrate this kind of advice to lower the price of your round the world tickets.
Multi stop flight tickets
Multi-destination flights are offered by several online flight comparison tools and allow you to book flights to different destinations in succession without having to search for tickets one by one. Basically you can create your own round the world ticket! But as you might expect, these types of tickets do not only have advantages.
| Pros | Cons |
| --- | --- |
| Fares may be cheaper than buying tickets one by one or round the world tickets depending on the itinerary | We lose a lot of flexibility because we can't change the dates of the flights for free |
Here are some flight comparison tools that we regularly use and that offer this type of ticket (which we will discuss below):
But in our humble opinion, this type of ticket is not very interesting for backpackers…. If you decide to buy your tickets in advance, you may as well keep the flexibility of round-the-world tickets, which guarantee you can change your flight dates for free simply by contacting your agency. So unless the price difference is huge with the quote for your round the world ticket, we don't recommend this type of ticket too much.
Otherwise I think you could also buy your tickets one by one as you go.
Buy flight tickets while traveling
This is obviously the most common alternative to round-the-world tickets: buy your tickets one by one during the trip. We know several backpackers who left like that without booking their tickets in advance.
Pros and Cons
| Pros | Cons |
| --- | --- |
| If you do well, the total price may be cheaper than for rtw tickets | It can be time consuming during the trip to look at flight comparison tools to find the cheapest flight tickets. |
| This is the maximum flexibility. If you want to change your plans at the last minute, to travel 1 year more… nothing prevents you from doing so 😉 | Not practical to budget your trip before you leave |
| If you go through major hubs, you can surely find interesting ticket offers | On the other hand, for destinations like Easter Island, Hawaii… where there are few airlines going there, you will have to pay a high price if you want to go there (with Round the World tickets there are often great offers for these destinations) |
Tips to find cheap flight tickets
As you will have noticed, the price of flight tickets varies enormously! It varies so much that it is often difficult to understand anything and those prices sometimes make absolutely no sense (in a human logic I mean). For example, a Geneva-Zürich-Berlin ticket will be cheaper than simply taking the same flight from Zurich to Berlin. Or the fact that a round-trip ticket is sometimes cheaper than a one-way ticket… We agree that it makes no sense 🙁 (also for the environment)
Obviously the only goal of the airlines is to maximize their profit and they do what is called Yield Management (they have a lot of super smart people who do PhDs on the topic 😉 ). So the prices of airline tickets constantly vary according to many criteria such as:
the filling ratio
the filling rate
the price of kerosene
the level of competition on a flight itinerary
the date of booking
the hour of the flight
and for sure lots of others…
There are hundreds of techniques to try to find the cheapest flight tickets… But the goal if you are on a round the world trip is that you don't spend half your days looking for the best ticket prices for your next destination either. So here is the method we use to buy our flight tickets at a good price without losing too much time:
Finding the right price for a certain route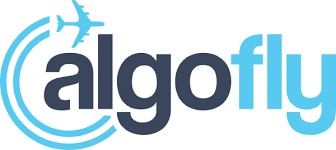 For this reason we advise you to use the very good website of the French start-up AlgoFly. Enter your starting point and desired destination on this page and you will get a good idea of what a good price is for your trip and the best time of year (on average) to buy it.
Sidenote 1: Algofly is not yet available in english but it's still a very good tool to have an idea of what a good pric is for a flight. So until they have an english version available, just let you browser translate the website
Sidenote 2: Algofly also allows you to buy your flight tickets but we find the flight search tool not as flexible as the 3 comparison tools presented below.
Buy the best flight ticket
Now that you know the right price range, it's time to find the best possible offer for the trip you want to make. To do this there is no real secret, you will have to compare prices among the best air ticket comparison companies on the market (because depending on the desired itinerary, it is rarely the same comparison tool that will come out with the best price). Over the years, we have tried quite a few flight comparison systems and we have always found the best prices on the following ones:
As you will be on a round-the-world trip, you will certainly be flexible enough on the dates, times and even the departure and destination airport of your flight. And believe us:
Flexibility is the key for finding flight tickets at the best price
All the above comparison tools allow you to compare prices in a flexible and intelligent way. Let's take these one by one to see how to use them and find the best flight ticket between France and Thailand for example (you could be more specific about airports… but as we told you, flexibility is the key):
Skyscanner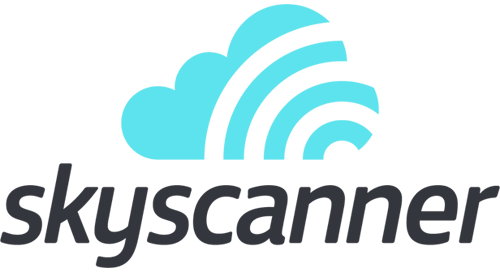 Skyscanner allows you to do extensive and flexible research, for example to find the cheapest flight between France and Thailand in March. To do this, simply enter France in the origin, Thailand in the destination and choose the month in date option. Then Skyscanner will first offer you the cheapest destinations in Thailand (e. g. Bangkok), then the departure airport with the best offers (e. g. Nice) and then display you a calendar of the month chosen with the cheapest flight tickets per day.
Momondo

The Momondo search engine also allows you to do extensive and flexible searches. You can also put France in the origin box and choose up to 4 departure airports, then put a city or country in the destinations and put an approximate date for your flight and launch the search. The result displayed is also very well thought out. You get the best results obtained for the chosen date but also a small graph with all the best prices for the days before and after the chosen one. This makes it very easy to find dates with the cheapest flights.
On our side we like this search engine a lot and we regularly find better prices on Momondo than on Skyscanner
Kiwi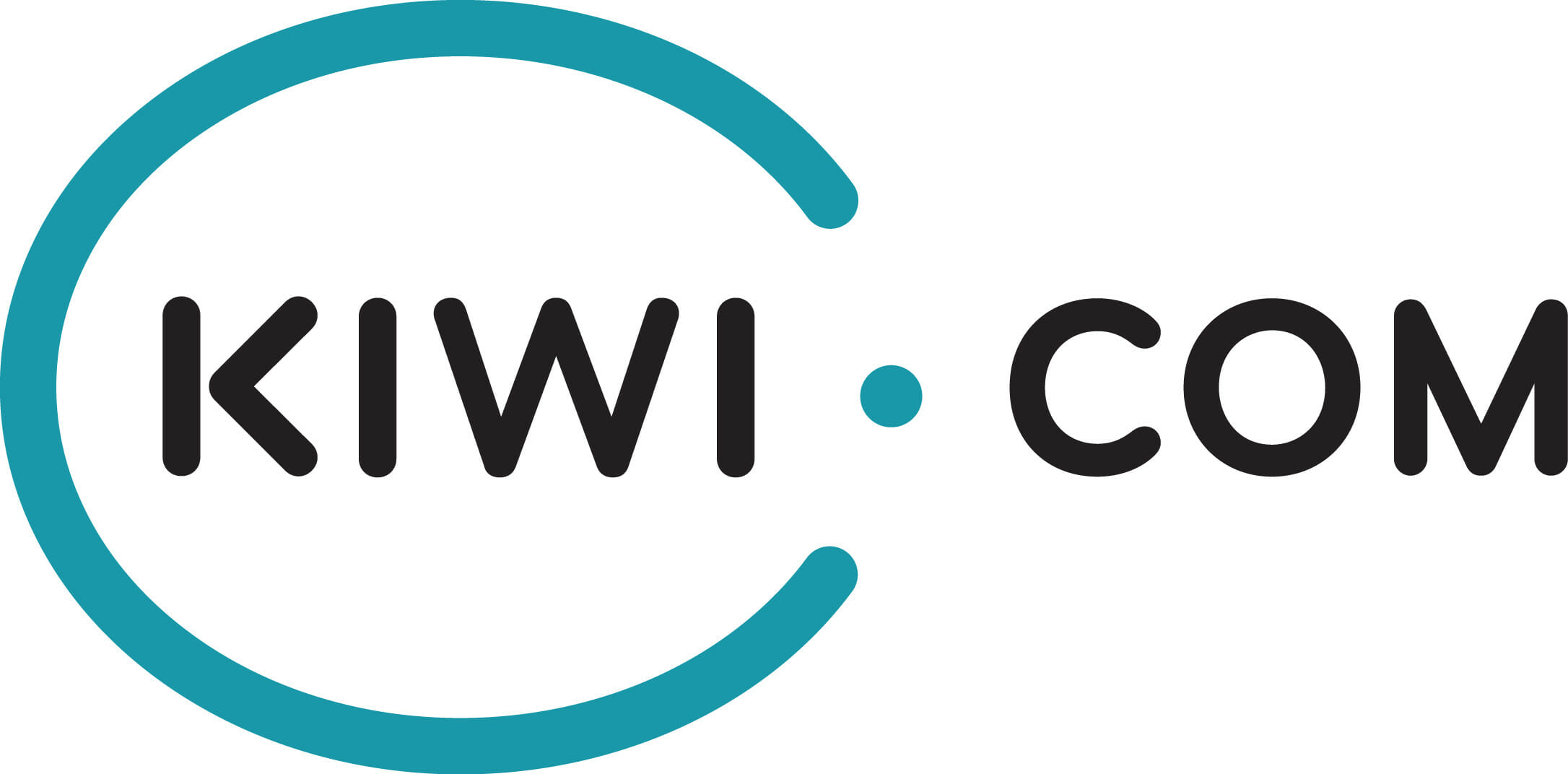 Kiwi is certainly the most flexible and innovative search engine we have tried so far. It makes it very easy to do the research between France and Thailand for a certain period of time, which was also done with Skyscanner and Momondo. But in addition to that, Kiwi includes a very practical map on which you can draw departure and destination perimeters. It is therefore possible to make requests such as: Find the cheapest flight by leaving 200km around Geneva to arrive at 500km around Bangkok in the first 2 weeks of March. It often allows us to find routes that we might not have thought of.
As you will understand, if by using the 3 comparison tools mentioned above you can find flight ticket offers that are in the right price range indicated by AlgoFly for the trip you want, don't wait too much and buy your tickets (the idea is precisely that you wouldn't waste hours buying your flight tickets).
You can also use these comparators to create email alerts for the route you are interested in. But for these email alerts to be really effective, you still need to do it well in advance, which still reduces the flexibility that was the main reason to buy flight tickets one by one.
A small case study
It is difficult to compare the different methods presented above as the prices of the plane tickets purchased one by one vary according to when you will do your research. But just to give you an idea, let's take the example of the route we bought in 2013 for our world tour:
Lyon – Beijing // Canton – Taipei – Hong Kong – Bangkok // Jakarta – Sydney – Santiago – Easter island – Santiago – Punta Arenas // Bogota – Lyon
(– are the flights // represents the sections we do by road)
Alliances and flight companies: We tried a good number of hours with the tools of the different airline alliances to get more or less this route, and we never managed to get a better price than 3800-4000€
Around the world flight agencies: We asked quote from the different agencies mentionned above and we gote prices variying between 3000€ and 3700€.
Prendre ses billets un par un: As it is impossible to know how much a ticket will cost at any given time on one of the flight comparison tools, I thought that a number that could be interesting would be the sum of the "Good Prices" on AlgoFly for each individual trip.

Lyon – Beijing: 406€

Canton – Taipei: 112€

Taipei – Hong Kong: 178€

Hong Kong – Bangkok: 156€

Jakarta – Sydney: 130€

Sydney – Santiago: 712€

Santiago – Easter Island – Santiago: 464€

Santiago – Punta Arenas: 174€

Bogota – Lyon 686€

Total : 3018€
Obviously these figures are only indicative and it is quite possible that you will find cheaper airline tickets by buying them one by one… as it is also possible that the tickets may be more expensive.
Our choice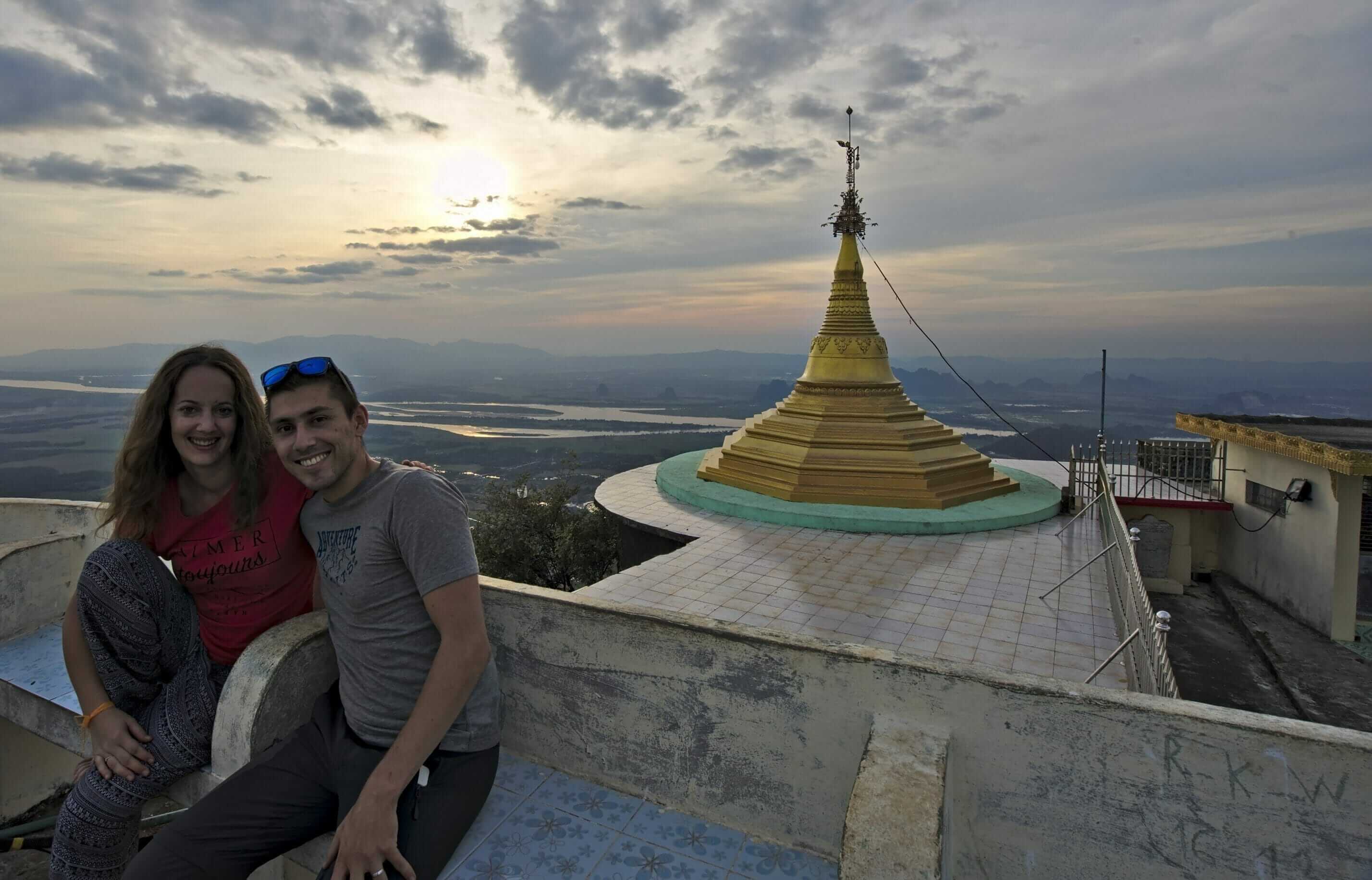 As we told you at the beginning of the article, we chose to leave with round-the-world tickets because:
we thought we'd only travel for a year.
we found that the price was rather correct with the Easter Island included
the flexibility to change our flight dates free of charge was enough for us
we didn't want to bother with the plane tickets on the way.
And if we had to do it all over again, would we change anything?
This is a question that is difficult to answer:). Our around the world ticket has not limited us in any way in terms of flexibility since we have changed the dates of almost all our flights (except the first one). However, in the end we travelled 19 months and we lost our last flight (and so we had to buy another one to get back from South America).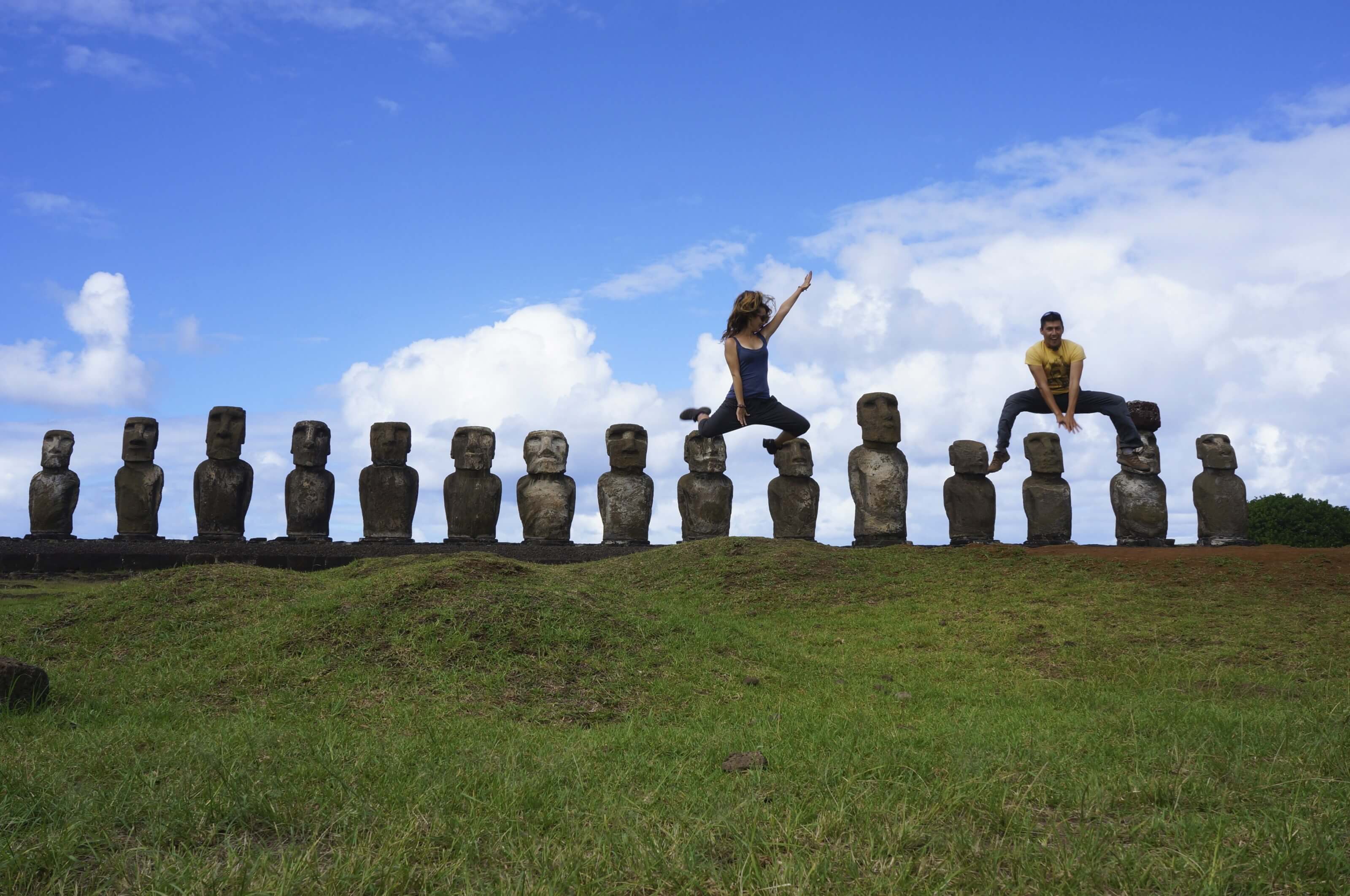 On the one hand, I think that if we hadn't bought round-the-world tickets, we might have saved a little money (although that remains to be confirmed). On the other hand, maybe we wouldn't have been to Easter Island because we would have found the plane tickets too expensive along the way (for example, when we were in Quito, we didn't go to Galapagos because we found the price of the plane tickets too expensive). We might not have been in Taiwan for a few weeks either… and yet it was one of our favorite destinations.
What is certain is that these round the world tickets seemed to be the best choice when we left and that they did not limit us in any way in our flexibility. At that time, we didn't have much experience of long trips and having a rough itinerary with the plane tickets we had already bought was reassuring.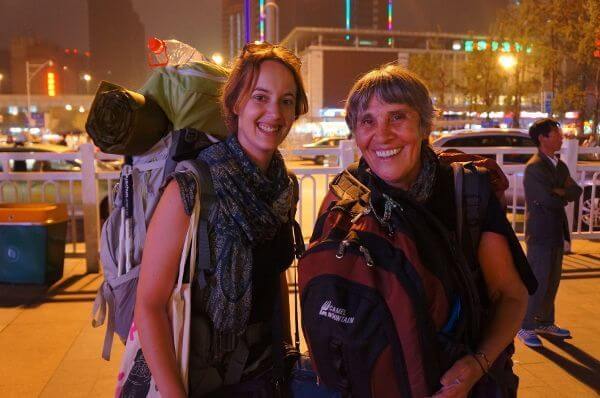 On the other hand, since our world tour, we have more experience. Now, if we were to go back on a long trip, we would probably try to minimize the number of flights as much as possible and favour land transportation. We have realized over time that there are very beautiful things to see everywhere and that the most beautiful experiences do not necessarily come where we expect them most.
Global warming: minimize our carbon footprint
When we talk about round-the-world tickets, it is also very important to talk about global warming because flying is the most polluting means of transportation at the moment (especially during takeoff and landing, so it is short distances that pollute the most proportionally).
Honestly, we were not fully aware of the problem when we traveled around the world (and it may be a little hypocritical to talk about it now), but in 2018 it is not very responsible (rather not at all) to backpack around the world, with 15+ flights in one year.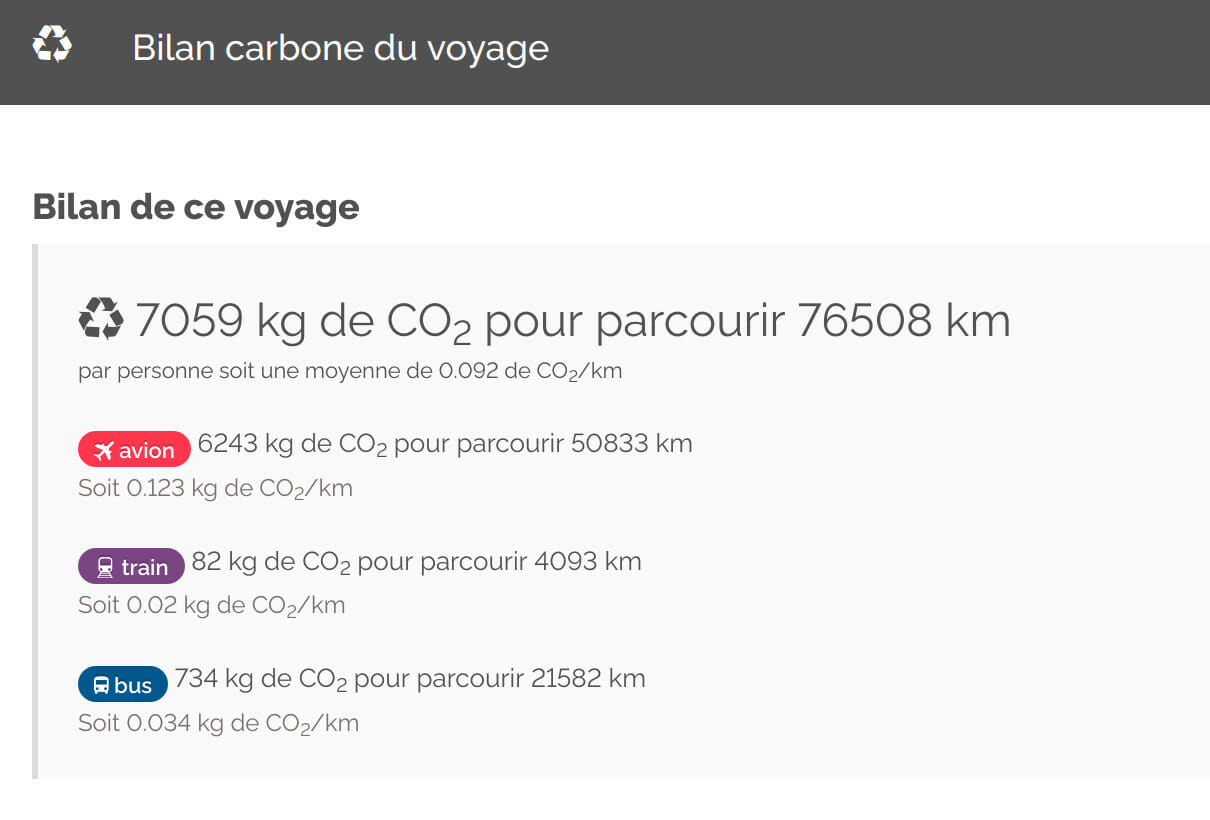 There is only one solution if you want to travel around the world in the most responsible way possible: You must limit the number of flights as much as you can! If possible, fly only on long flights such as between Australia and South America or South America and Europe. Avoid short flights as much as possible and always favour land transportation such as walking, cycling, rail and bus, which pollute much less than flying. If you have used the trip planner to plan your itinerary, the tool will give you an estimate of your CO2 emissions for your trip.
You can also offset your CO2 emissions by financing projects that promote CO2 absorption, such as reforestation projects or others. Of course, you are encouraged to offset your emissions by funding this type of project. But you always have to try to reduce your emissions as much as possible before offsetting the rest with this type of project. Because you don't solve the problem by taking 20 planes in one year and somehow make up for it by paying to offset your CO2 emissions.
In the next chapter, we'll look at the less amusing but nonetheless very important subject of health for a round-the-world trip (vaccinations, travel insurance… all that ;)).
Download our free pdf E-book!
Subscribe to our Newsletter and get a free E-book with more than 100 pages to help you prepare your trip around the world