As I was telling you a little while ago, I was in Corsica at the beginning of May for the French-speaking travel bloggers' conference.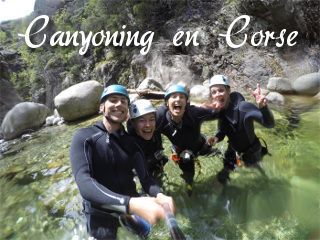 Corsica is a destination that particularly like! When I think of Corsica, I think of hiking, GR20, sea, cheese, a strong terroir, proud inhabitants… In short, all these ingredients put together make the "island of beauty" a natural, outdoor, authentic destination… Everything I love!
But this time, I had "only" 3-4 days at my disposal, 2 of which were already well occupied by the conferences. So, the week of hiking through Corsica will be for another time. Which doesn't prevent me from taking advantage of the time I had to do something nice…. So why not a day of Canyoning! Corsica is a region famous for its canyons and on my end I had never done canyoning before in my life (it is however not the desire that was missing!)… the perfect opportunity, no?
So this morning we find ourselves with a team of shock bloggers (Vanessa from tour du monde a 80 cm, Claire from The green geekette, Pauline from World else, Cedric from demain je fais mes valises, Christopher from Tour monde and finally Manu and Blandine from Voyage avec nous) ready to get the adrenaline going a little bit 😉 !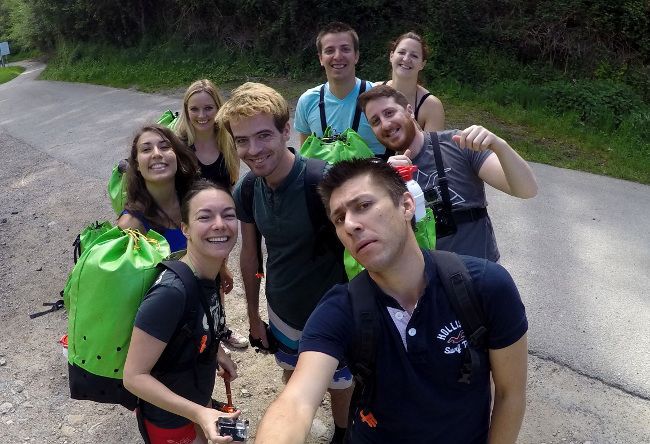 And yet the day began badly!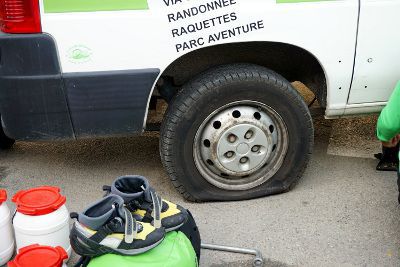 It is therefore motivated as never before that we are getting ready to take the minibus to head towards the canyon. And then it's a bummer as we say… the minibus' tire is completely flat (and it's not thanks to my mechanics skills that we were going to be able to change this tire in 5 minutes). But Frederic, our guide and Manu are not impressed and 20 minutes later we were ready to leave…
The motivation is always at its best and after a short hour by car from Ajaccio, we arrive at the village of Bocognano… this is where we will leave the minibus. We leave all our belongings that do not tolerate water and start the approach walk in a good mood.
The approach walk: a nice moment as well
One could imagine the approach walk a bit like the chore before the fun and yet for me it was an integral part of the activity… It is a very nice moment where you can take the opportunity to chat with the guide, ask him questions or even get to know your adventure companions. And it must also be said that, 2 hours of walking in spring through the Corsican landscapes, is definitively something nice to do. 😉 No frankly, I loved it and the icing on the cake, our guide Frederic knows his Corsica like the back of his hand and takes great pleasure in sharing with us his passion for his region…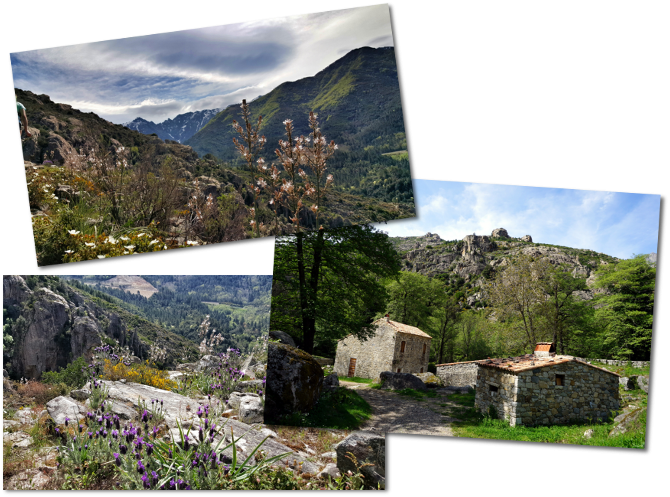 After the walk, it's time to get equipped. It is that the water of the river must have been at 10-12 degrees celsius, so there is no way to go for a dip without a good equipment. 😉 It is not necessarily a funny part to put on the equipment (in fact it's quite funny but not easy)… Between people who put their wetsuit on backwards, those who can't put it on because it's too tight, put on the harness the wrong way…. It will take us a good half an hour to be ready to go… the excitement is at its peak and we all want to get some action! After a good briefing from Frederic, we're finally going!
Canyoning, pure happiness!
So instead of trying to tell you that in writing, I let you watch this descent in video…. It must be said that with Fabienne we just bought a GoPro and that it was the ideal opportunity to test it (I know, we waited until we got back from around the world to buy it… we're a bit stupid;)… and be indulgent, this is our 1st video with the GoPro)
So what do you think? Frankly the sensations were great and I absolutely loved it! In fact, I have already planned to do some more this summer in Switzerland ;)…. I've been thrilled by the natural slides, the waterfall abseils, the jumps and zip lines and I'm already looking forward to doing it again!!!!
Infos
So frankly I recommend Frederic from Corsica Natura to go canyoning in Corsica…. He is nice, super professional, passionate about his region. You can be sure that with him you will have a lot of fun and that you will come home in one piece. You need to count around 50€/pers to make a canyon like the one in Richiusa (this is the one we did) 😉 To book at the best price, you can take a look on Getyourguide.
Organize a group of friends to go canyoning. Frankly, there is nothing like a good group of friends with a good atmosphere to have the most fun in canyoning.
Canyoning is an activity for all levels, especially if you are supervised by a guy like Frédéric. If you don't feel like doing a jump or an obstacle, you will always have a way to use the rope to descend more quietly or simply avoid the obstacle. As far as children are concerned, there are also canyons more suitable for families, so do not hesitate to ask when organizing such an outing.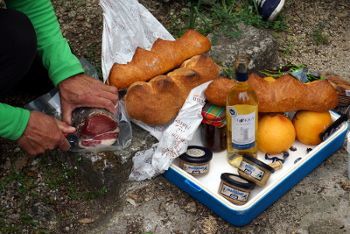 So here it is, the canyoning session then ended in the most beautiful way around a picnic of Corsican products… a pure delight I tell you! And after all these sensations, I can promise you that we all were pretty hungry 😉
So when is the time to jump into the water????
Note: This article contains an affiliate link toward Ceetiz. By using our link, you do not pay anything additional, but we'll get a small commission. Thanks a lot! 🙂
Enregistrer