10 days ago I left for a, now traditional, weekend hike with my best friend Marine. This little tradition began in 2016, when for her birthday I gave her a voucher for a weekend hike in the Val d'Hérens in Valais.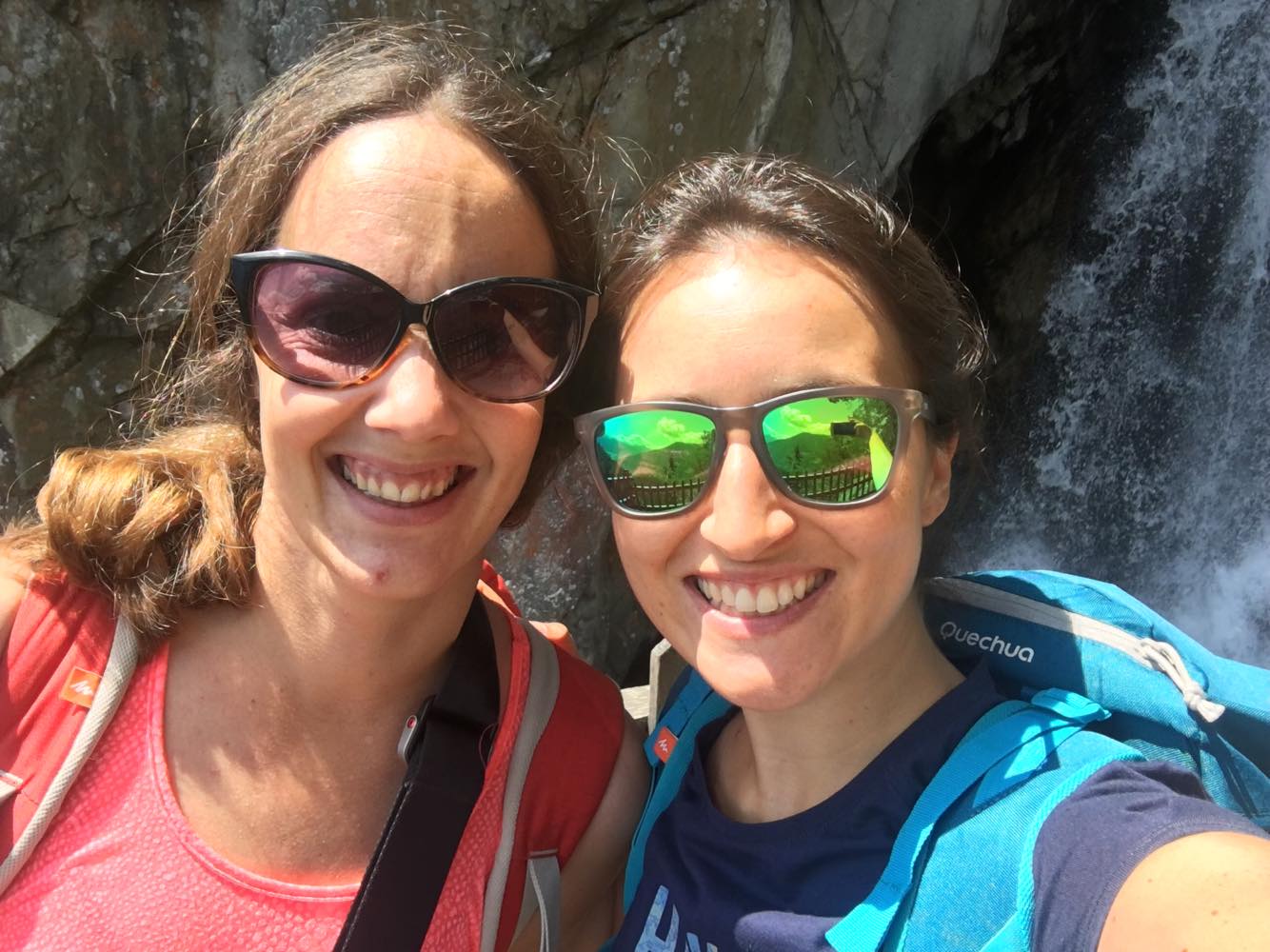 Marine has been my best friend since… phew…. I don't even dare to do the math, but let's just say over 20 years! 😉 This hike in Valais was a first for her (she had even bought her first pair of hiking shoes for the occasion).
After an absolutely awesome weekend, we turned it into a tradition: every year we go for a nice girl-hike and a night in a cabin/refuge.
By the way, Marine you may have already seen her on the blog… Last year she came with us and Sabine, Benoit's sister, for our trek in Swedish Lapland. Between the purchase of the first hiking boots in 2016 and the Kungsleden trek in 2018, I say that there has been a big change! 🙂
Choice of our hike in Valais: les dents du midi, of course!
With Marine we've already done a lot of hiking in Switzerland:
A smalle part of the "Tour du Val d'Herens"
A night at the Geltenhütten close to Gstaad, canton de Berne
The tour around the mirror d'Argentine close to Villars, Canton de Vaud
(By the way, I realize that on the last 2 I failed a little bit in my duty as a blogger and I never published an article:) Looking at the pictures again, I realize that it's going to be tough to do an article… we must have been more busy chatting than taking pictures);))
In short, this year it was high time to come back to Valais! Benoit and I are going to move to Morgins this winter, so I put a lot of effort into preparing a nice program for Marine (so that she would like to come to visit us in our little mountains as often as possible). 🙂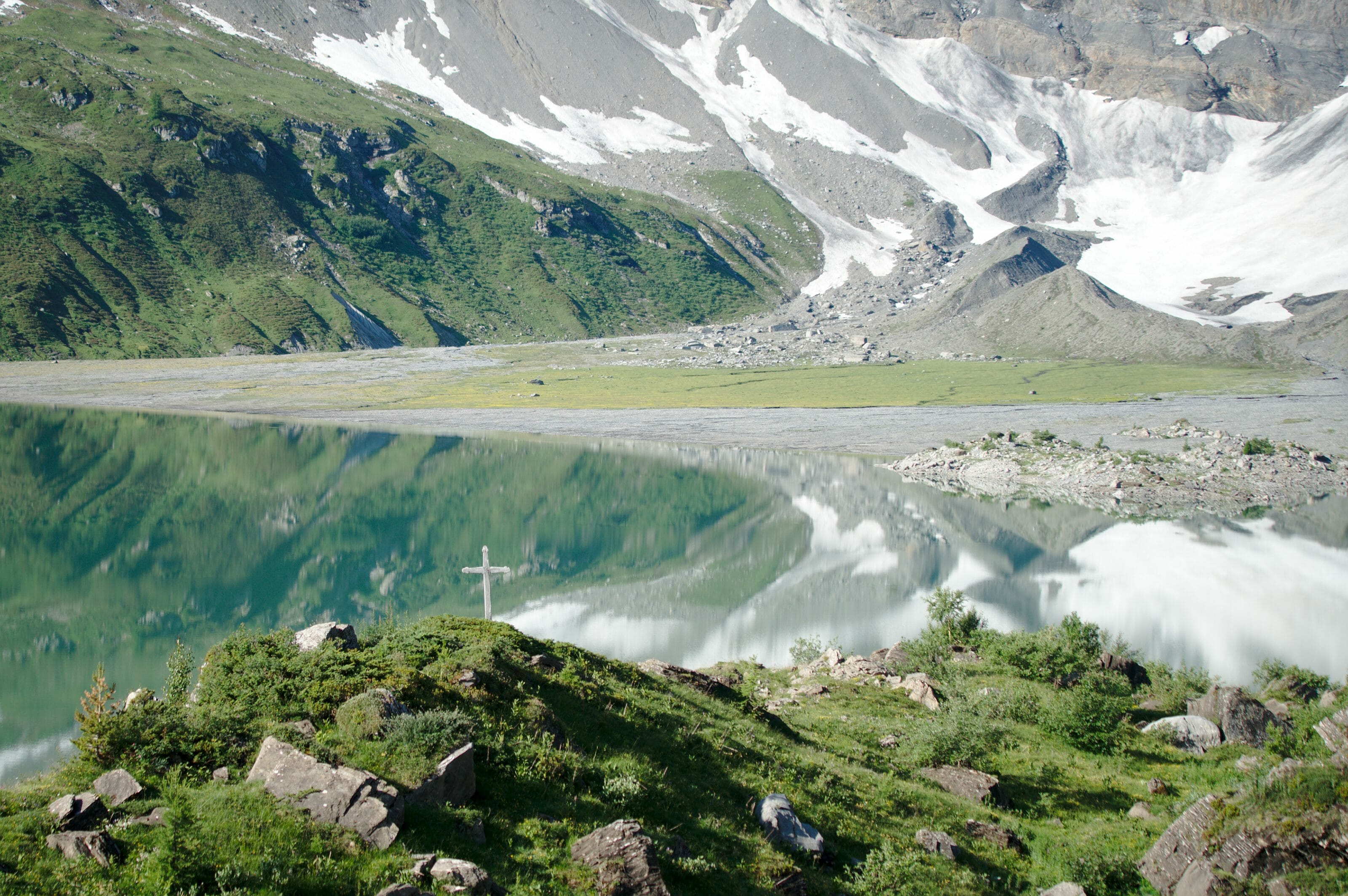 I know the Dents du Midi region pretty well and so I really wanted to show Marine this area a little bit. Especially since for me the Salanfe and Susanfe huts are a bit like second homes so much I love these places…
Hiking in the Dents du Midi region
If you are interested in hiking in the area, I will let you look at our other items in the area:
Note: these articles are not yet translated… we will update the list soon!
The tour des dents du midi: a wonderful 3 to 5 day itinerary (of which we did a part this time)
The tour des dents blanches: A tour between Switzerland and France from 4 to 5 days. A more difficult tour but just as beautiful!
The ascent to Bellevue peak in Morgins (1 short day)
Ideas for winter snowshoeing trips in Morgins
Needless to say, by settling in the area, this list will certainly grow even longer…;)
Our ebook
If you are preparing the Dents du Midi tour or one of its alternative routes, we have created a complete guidebook in partnership with the association of the Dents du Midi tour. It will be your indispensable partner both in the preparation and on the trails of the tour 🙂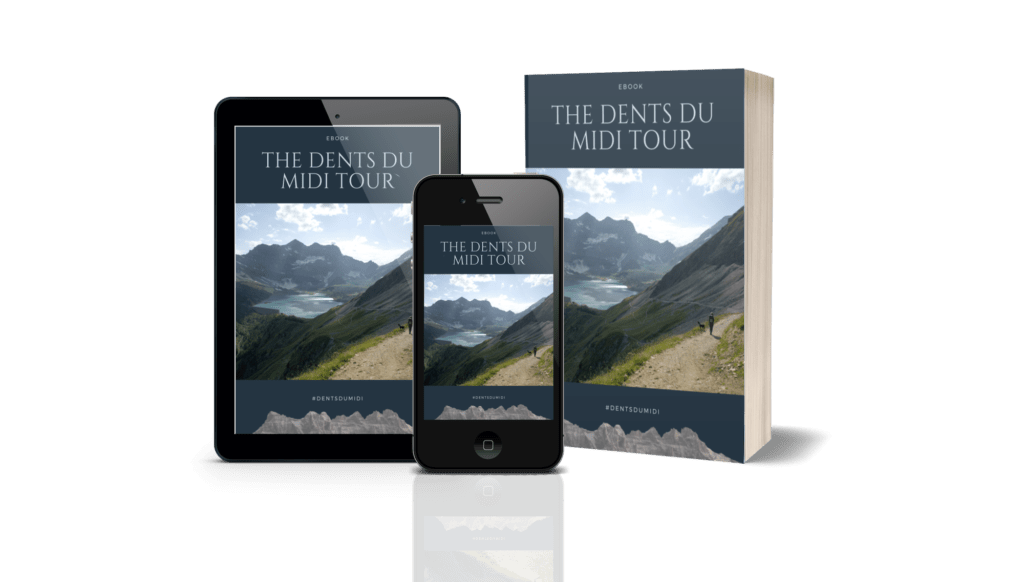 Salvan and the superb gorges of Dailley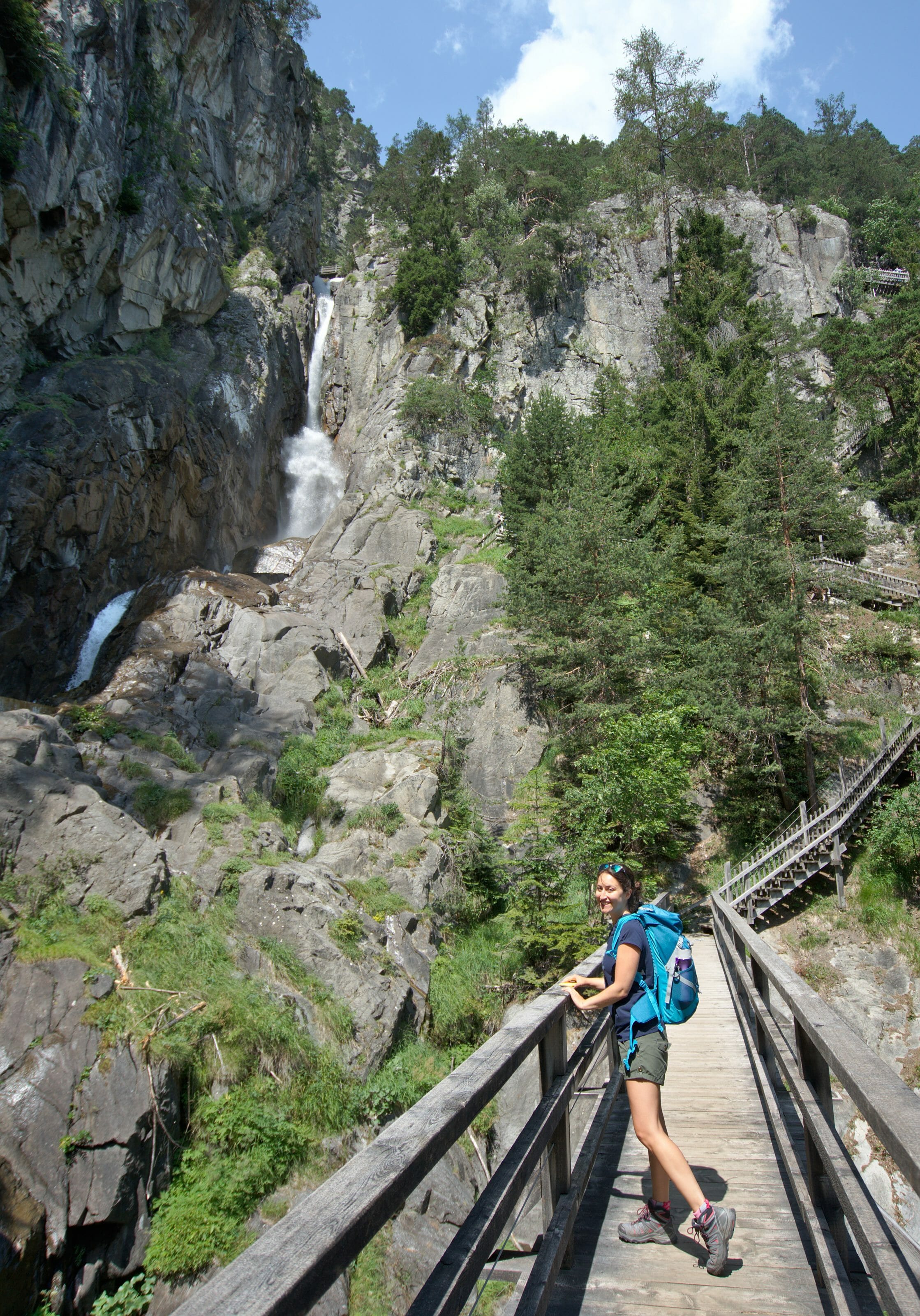 To go up to the lake of Salanfe, many decide to leave from Van d'en Haut, but I have chosen to start our hike at the pretty little village of Salvan. Why? Simply because I absolutely wanted to go through the Dailley gorges! I didn't know this area at all and I've wanted to see it for a while…;)
The path starts strictly speaking at the level of the hamlet of "Les Granges" on the heights of Salvan. After following a path through the forest, we arrive at the edge of the Salanfe (the river that descends from the lake of the same name).
After crossing a first small wooden footbridge, we attack a piece de resistance: the 600 stairs to the top of the gorges! We sweated a lot during this climb, but it was well worth it! If you don't know these gorges yet, I strongly recommend you to come and visit them!
Note: It is possible to make a loop from Salvan up the stairs in the gorges to Van d'en Bas and the Matze pass and then descend by a path into the forest. Duration of this loop: about 2h-2h30. Detail of this itinerary here.
Ascent to the Salanfe lake by Van d'en Bas and Van d'en haut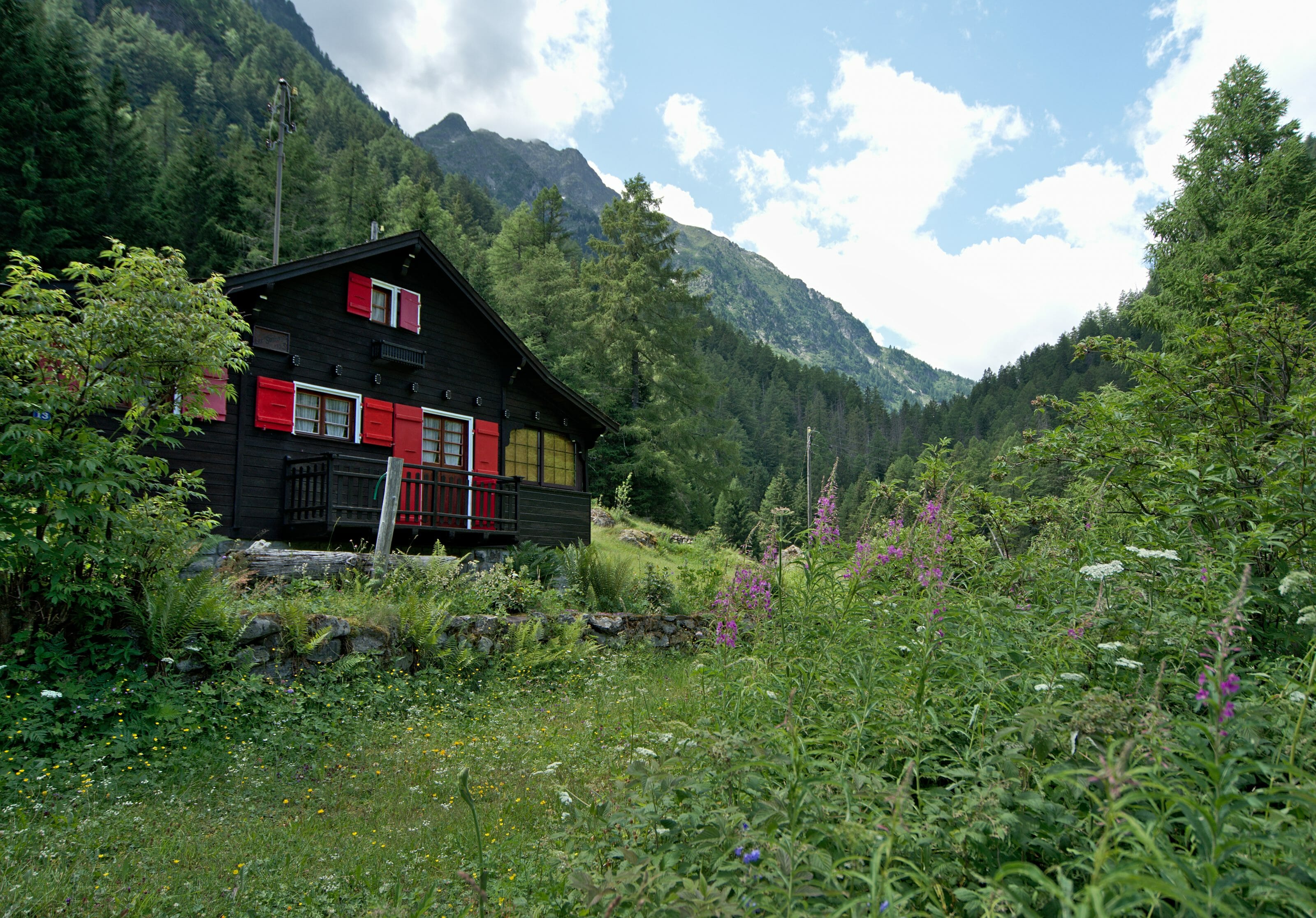 Once you leave the Dailley Gorges you arrive in what is called the Van valley. Composed of two small localities called very simply "Van d'en Bas" (aka bottom Van) and "Van d'en Haut" (aka Top Van), this place seems timeless… Small wooden chalets, cows everywhere and of course a crazy setting!
As far as walking is concerned, it must be said that this day reserved very little suspense for our thighs…. It climbs almost non-stop! 🙂 But as always, with Marine we are very good at activating the chatty mode and not seeing the time pass! On this climb, we will probably have succeeded in not walking in silence for more than 20 seconds (at max..;)). What do you expect, we don't see each other often enough!
In total, between Salvan and the Salanfe lake there are 9km and something like 1000m of climbing.
Night at the Salanfe Hut
Around 4pm we arrived at the Salanfe lake (yes yes, we took our time to climb). After a good 7Peaks beer on the terrace, we settled down at the hostel to spend the night.
Beer Break:
7Peaks is a traditional brewery in Morgins that created its beers named after the 7 peaks of the Dents du Midi Mountains… Inuit to say that being installed in front of the Dents du Midi it would be scandalous not to honour them. 😉 Joking aside, we love this brewery and we had already told you a little bit about it in this article. The fact that this brewery is a few meters from our future apartment in Morgins is obviously not the only reason for our love, but a little chauvinism never hurts!
At the hostel we had the nice surprise of meeting Benoit (not mine) and Magali. 2 bloggers who were invited to the area to talk about the hikes to do around Salanfe. I had already met them at trade fairs (or on a hike for Benoit) and it was really cool to meet them again by chance up there!
In the evening we shared a fondue with them before going to take some pictures of the panorama at nightfall. Pure happiness, I swear! 🙂
Infos
Salanfe Hostel is open throughout the hiking season. You can eat for lunch, have a drink or spend the night there.
The hostel offers dormitories (30 CHF per night or 65 CHF per night with half board) or private rooms (54 CHF per person or 89CHF with half board). Half board includes evening meal (menu) and breakfast. It is possible to have a fondue instead of the menu for an extra CHF 5 per person (option that I highly recommend…) 🙂
getting there: The Salanfe hut is located on the tour of the "Dents du Midi". It can therefore be reached either by the Susanfe pass from the cabin of the same name, or from Mex via the Jorat pass. The other alternative (which we have done this time) is to arrive from Salvan / Van d'en Haut.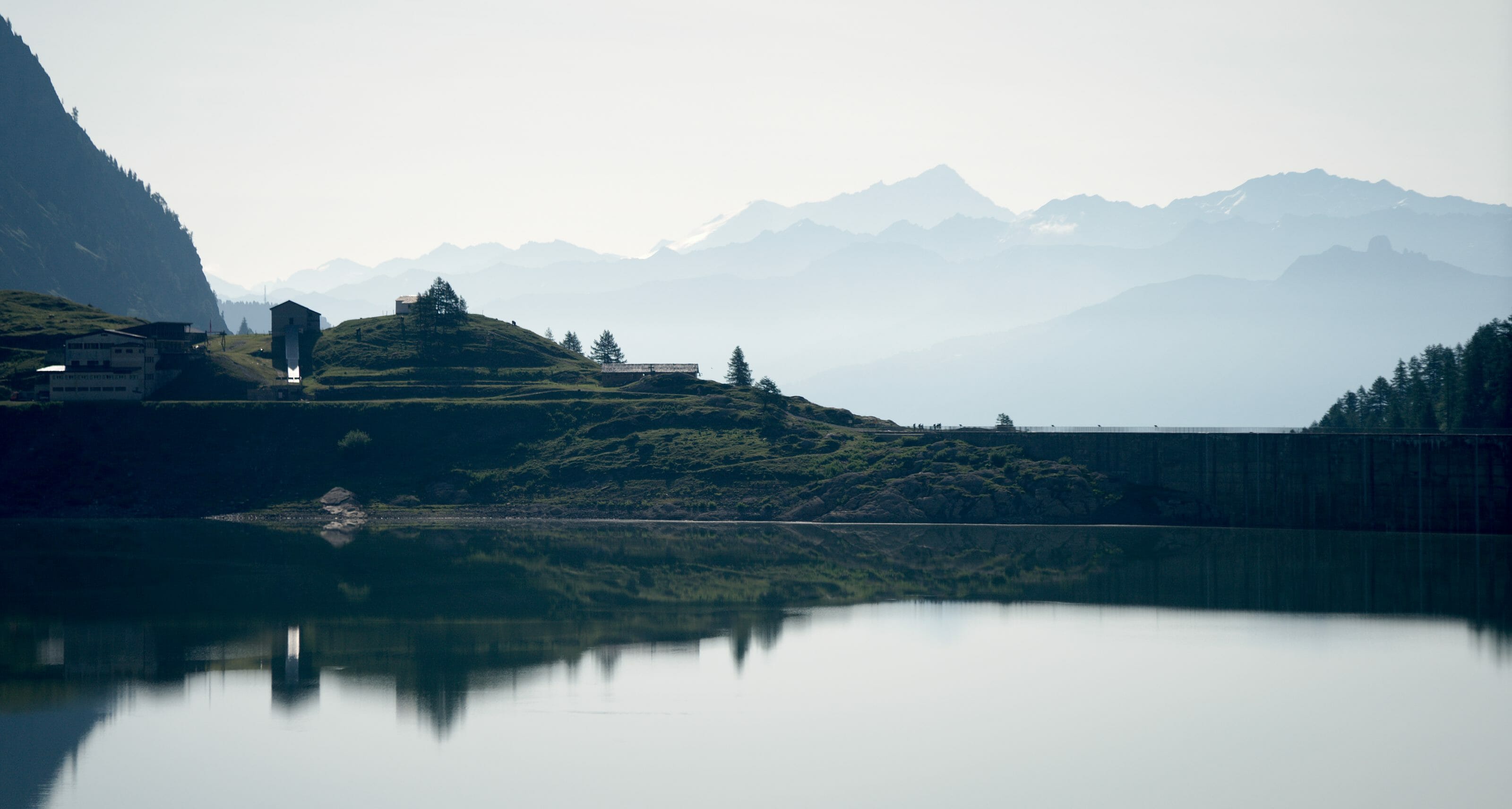 The Susanfe Pass Passage
The next morning we had set the alarm clock early to start our little hike of the day at 8:30 sharp! In all honesty, I was a little apprehensive about this climb to Susanfe Pass….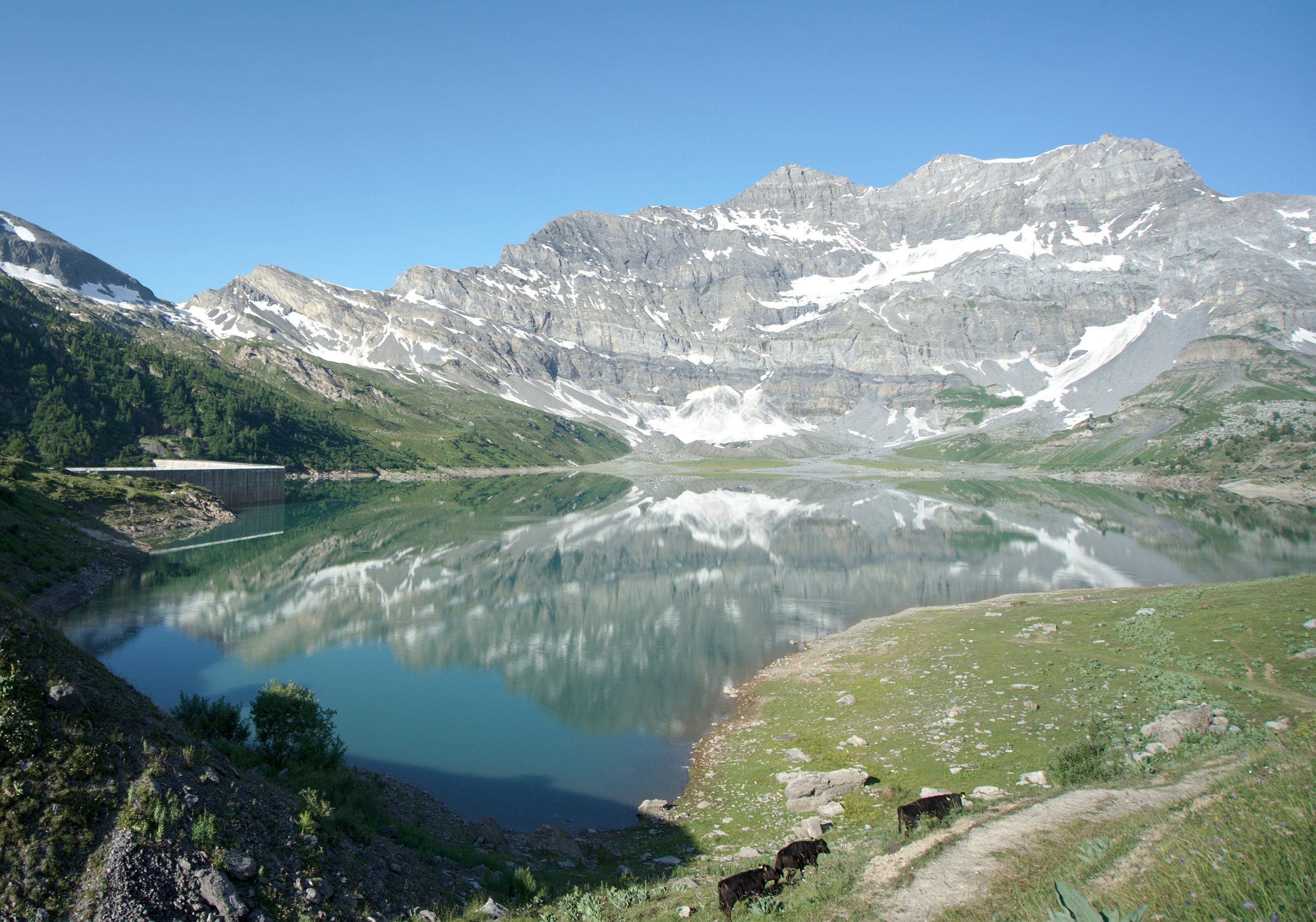 The place is not particularly difficult, but being quite prone to vertigo, I must admit that the few passages with chains scared me a little. This pass I know it well and I have already passed it many times, but I don't know… Every single time, something makes me feel weird in my stomach before I get there.
After going along the lake for a while, things started to get serious… As we progressed, the large meadows began to give way to a 100% rocky setting. There were still a few small snow patches (névé) to cross (including one that gave us a little trouble because it had apparently just collapse and we had to climb over it by climbing a little into the rock). Great athletes that we are (to be taken with a lot of irony) it took us a while to pass this spot. 🙂
Once out of the more rocky part we started to have Susanfe's pass in sight! A few hundred meters into the rock and we literally arrived on the moon. Yes well ok, on the pass, but for me it fits perfectly with my idea of the moon…. I have always loved this pass and once again I was thrilled to be up there.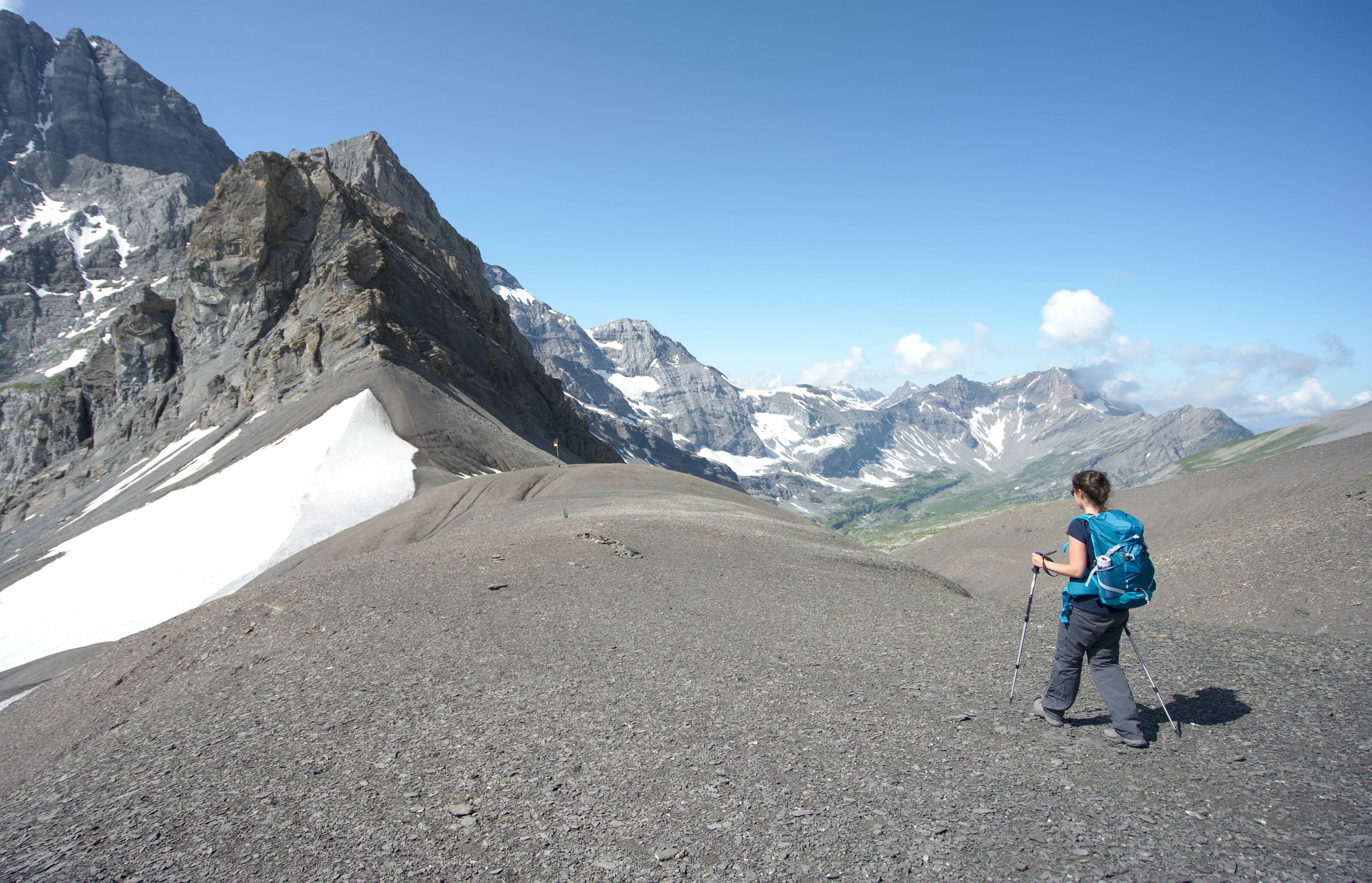 From the pass we had officially finished the climb for this hike and started the descent towards Champéry, 1400m of negative altitude difference but with a small additional challenge on the way…
Note: For people who are very scared of heights and who wish to avoid the chains, it is possible to reach the pass by the so-called "winter" path. A little longer and "less scenic" it is especially less impressive in terms of the void. You will see it on the map at the end of the article (underneath the one that is drawn). But if you want to take it, the best is still to ask in the huts, the guards will be happy to help you.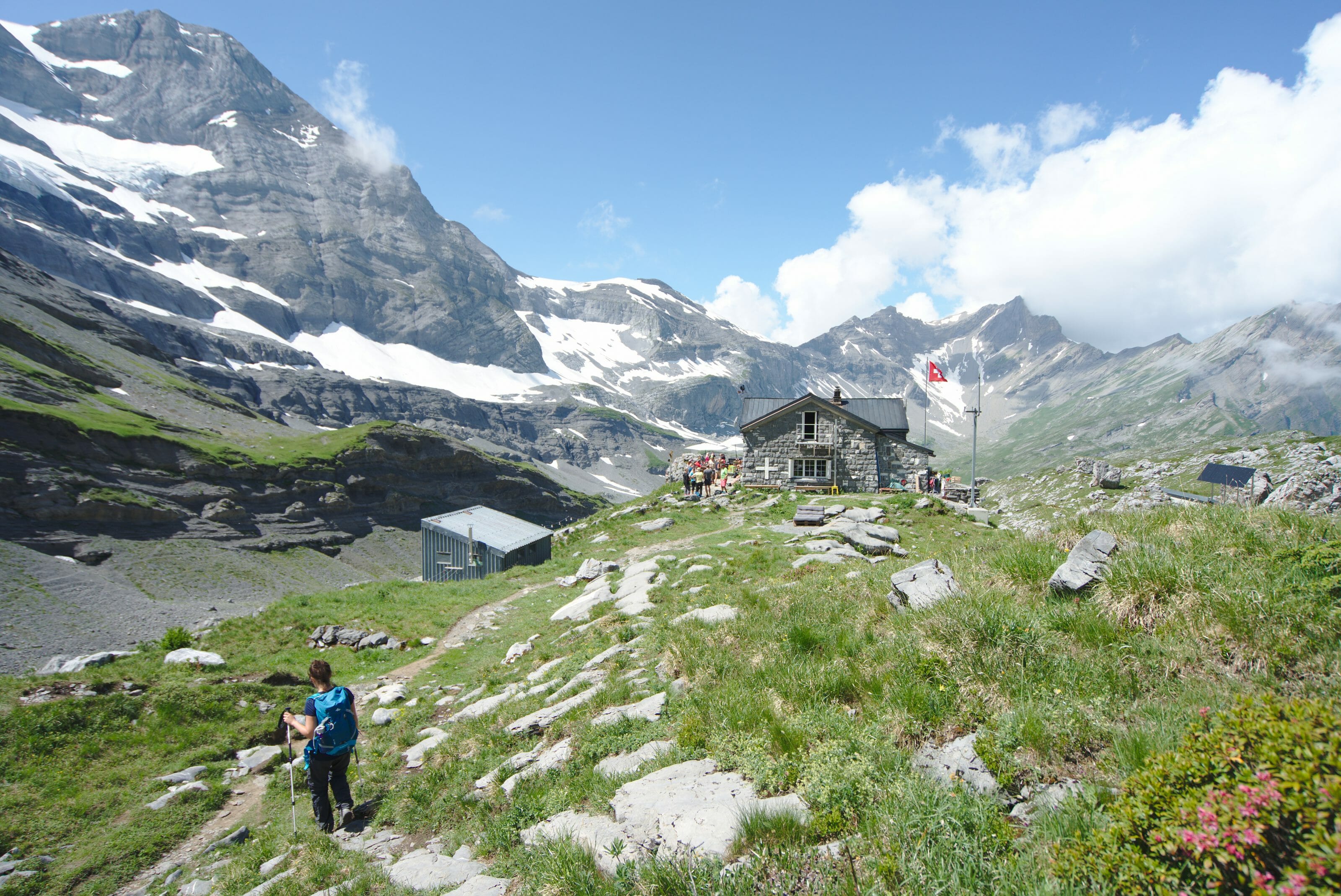 A Gastr'Haut meal at Susanfe's hut
This part of the program was the birthday surprise…. But what kind of surprise can you plan at an altitude of more than 2000m?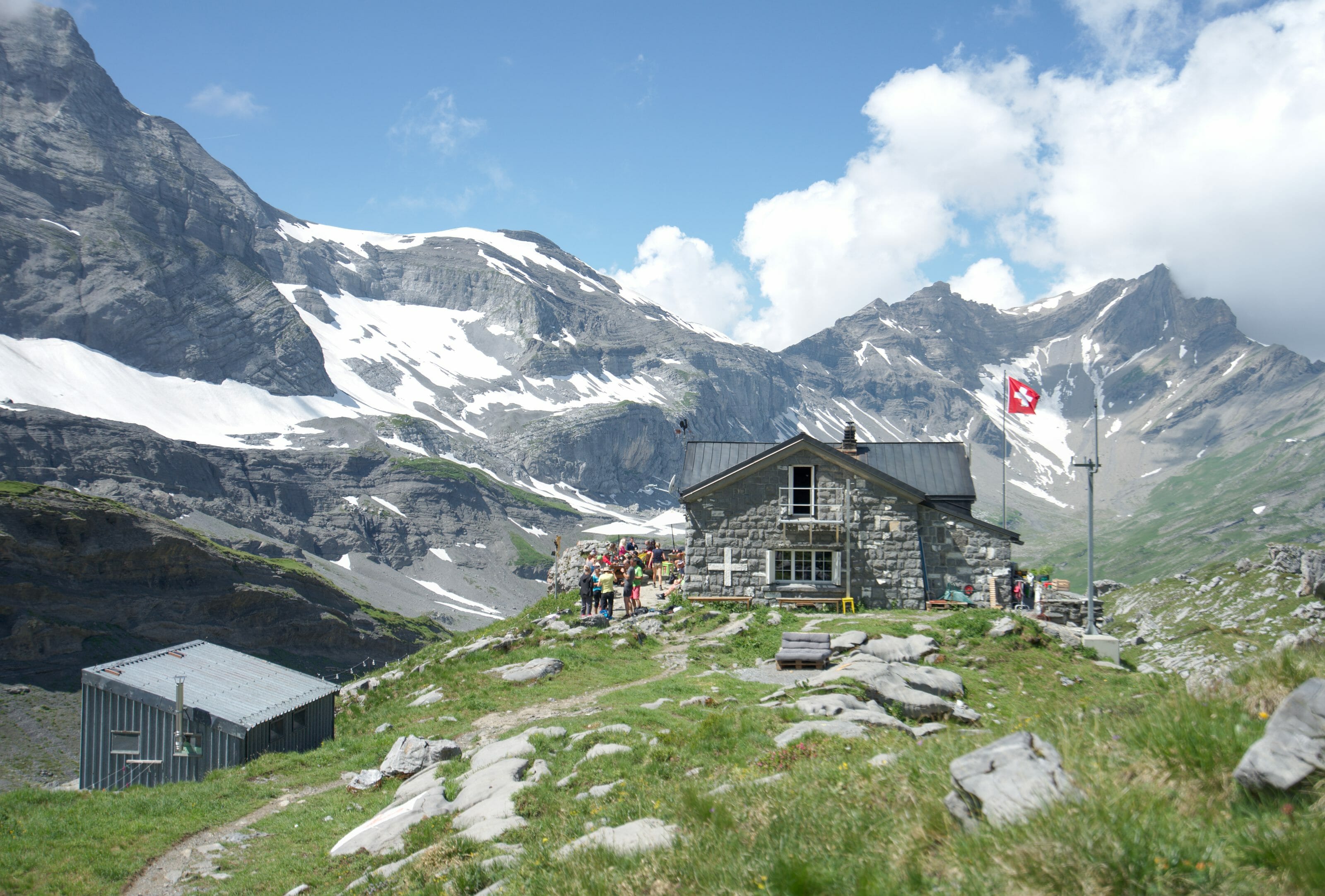 A magnificent coincidence in the calendar meant that right on the weekend of our hike, Susanfe's hut was organizing her Gastr'Haut meal! The opportunity was simply too good, so it is without hesitation that I booked 2 spots for Marine and myself…. This was the "main course" of my birthday present for Marine and I think I marked some points with that move! 😉
Gastr'Haut what???
The idea is very simple…. Every year for the past 4 years, Fabienne, the guardian of Susanfe's hut, has been organizing a gourmet meal in her little paradise. A chef from "down the valley" climbs up with his ingredients and his talent and prepares an exceptional meal in this absolutely unique setting.
I think images speak louder than words… here's a little overview of our menu:
The Susanfe Hut

Let's face it, gourmet meals are not on the menu every day!) But even if there is no Kobe beef on the menu, I strongly advise you to stop there for a Rösti, Macaroni or homemade soup! And if you happen to drink too much of Susanfe's special coffee (I warn you it's a strong bastard) know that it's also possible to spend the night there.
Price of 65 CHF per person with dinner and breakfast included.
More information: susanfe homepage
PS: to know the next "special" meals it is on the hut's facebook page that everything is happening… Besides, I am told that there will soon be a raclette…;)
Descent to Champéry and end of the walk
After this absolutely crazy meal, we still had a long way to go to reach the finish line. After a last coffee for the road, we started walking in Susanfe's valley.
The sky was getting cloudy and we will admit that for the time being, it was convenient for us to walk a little in the shade. To reach Champéry from Susanfe's hut there are no detours…. It simply goes downhill the entire time! 1200m of negative altitude difference over 9km…. Nothing like it to digest, I'm telling you!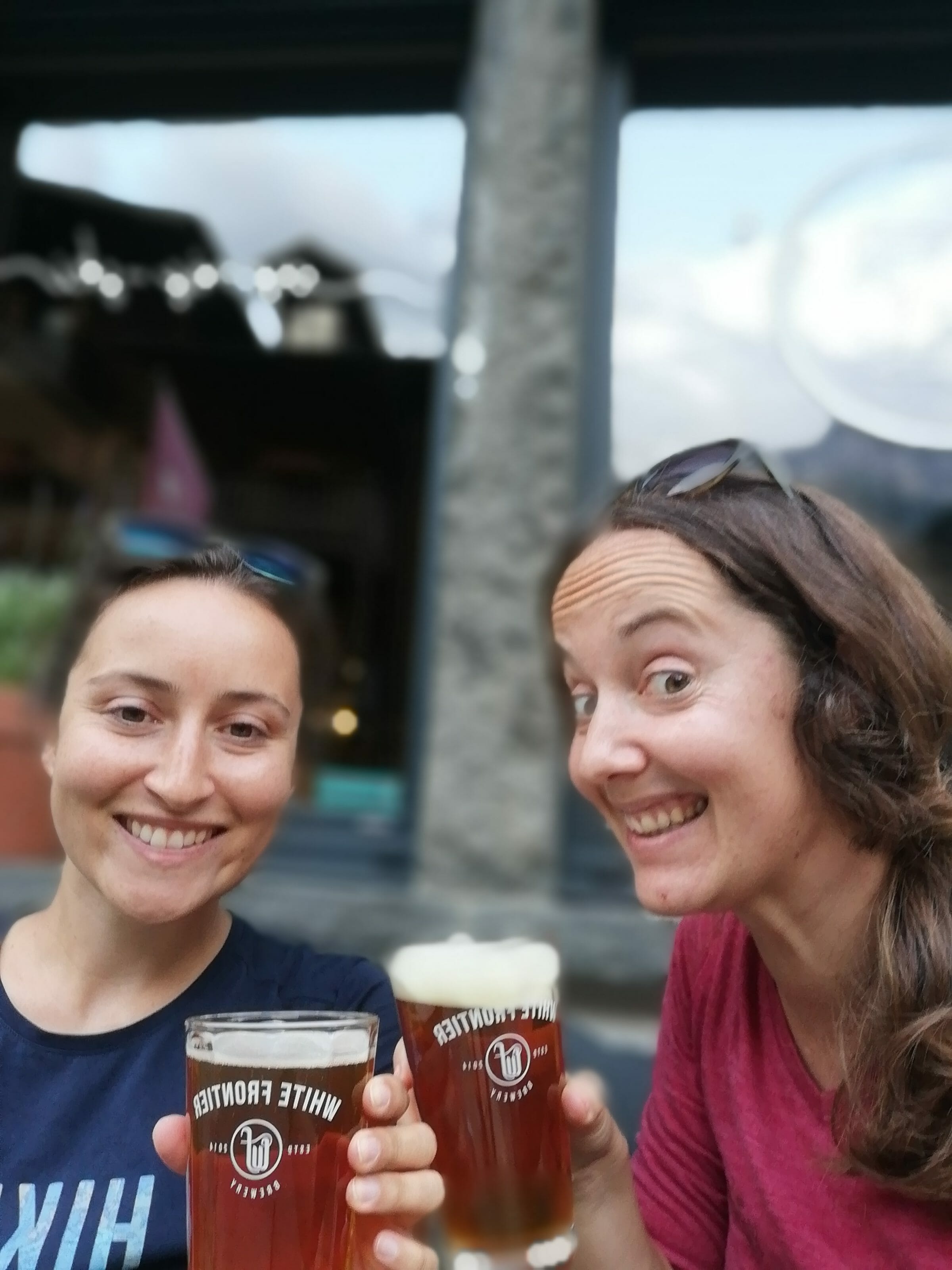 It was the first time I took Encel's pass on the descent… This more "delicate" passage can be quite frightening for people who are afraid of heights. So, I don't know if I've improved over the years or if the few glasses of wine that accompanied the meal helped, but this time everything went very smoothly! 🙂
We marked a small stop at the Auberge de Bonaveau for a small Rivella and then went down to Grand Paradis before reaching the center of Champéry by the small path along the Vièze river.
We ended this wonderful weekend with… a small artisanal beer of course!#RandosBiere4Ever 🙂
Practical information for hiking from Salvan to Champéry
The key figures of this hike:
Distance: 26,2 km
elevation gain: about 2000m
elevation loss: about 2000m
Total hiking time: Between 11 and 12 hours
Difficulty: Average (2 passages with chains: 1) to reach the Susanfe pass (avoidable by taking the winter path), 2) the descent of the Encel pass.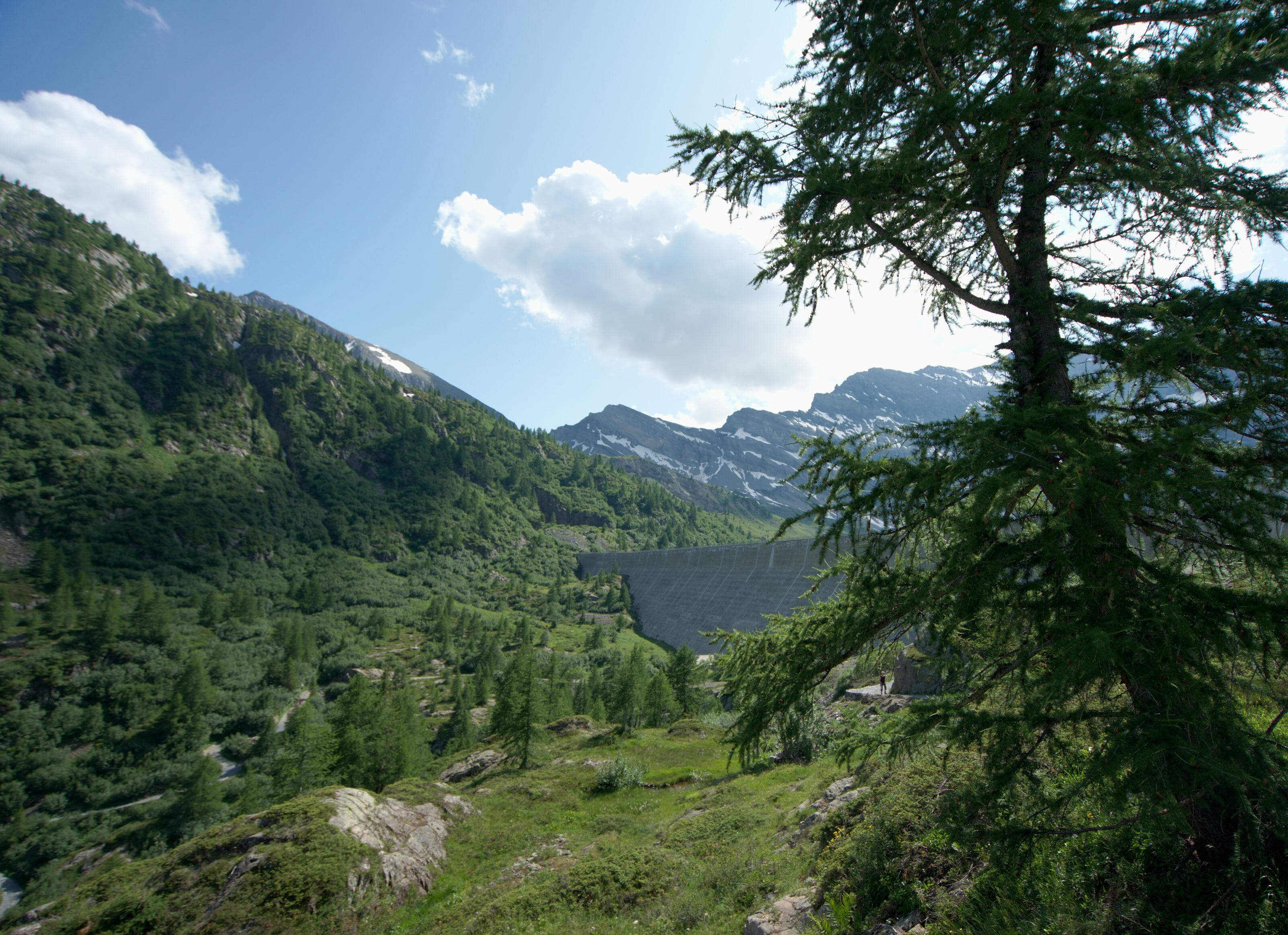 Transports:
We were lucky enough to be able to count on my sweet little husband who dropped us off in Salvan on Saturday lunchtime and then came to pick us up in Champéry on Sunday evening. #ThanksBen
But if you don't have a friendly driver on hand, you can also do it by public transport. 🙂 A train connects Salvan from Martigny (once per hour) and from Champéry a train allows you to go down to Aigle (also once per hour). See the schedules on the sbb website.
Map of the hike from Salvan to Champéry:

Download the map:
If you want to take the map with you (on your smartphone or connected watch), you can download our track from Alltrails. To do this, simply create an account (free). This is the application we use for all our hikes. Since 2019, we have upgraded to the AllTrails+ version which allows more features including offline maps. If you are interested in AllTrails+, you can go through this link to get a 30% discount for the first year (20,99€ instead of 29,99€). Note that the free version is more than enough if you just want to download the track.
That's it, this time I think you know everything about this beautiful hike! On my side, I have one year left to think about our next hiking trip…. By the way, if you have any ideas or suggestions feel free to leave a comment! 🙂
Transparency: It is a little bit awkward to have to specify it, but it was suggested to us on the SRs that we were invited by the region and that it was not said… I reassure you, we always keep the same line of conduct, and if we are invited we always say so. The region of "Dents du Midi" is the place we have chosen to be our "home" and we therefore talk about it regularly because we love it deeply. This girly weekend was organized and paid for by me. 😉 That's it, I said it. Lots of love!