After our night ascent on Kawa Ijen with our 2 miners,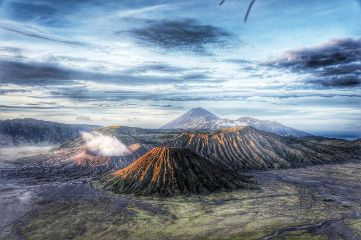 we went directly to our second volcano within 48 hours on the island of Java: Mount Bromo!
This time, we were not going to climb on the volcano to watch the sunrise but on a mountain that is located in front of it in order to have a plunging view on the volcano just in time for sunrise.
Getting to Mount Bromo: this was NOT an easy ride
We already told you about it in our article on the Ijen, but our team of guides was what we could call quite "funny"… And our driver was probably the one who was the winner! A golden guy, super smiling, nice, but also a REALLY bad driver!
In fact, we have asked ourselves several times if he had ever driven a manual car before…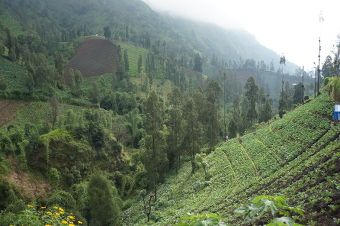 Basically, he didn't dare to shift gears, so we often found ourselves on a climb at a speed of 35km/h in first gear, with the engine begging loudly for a gear change, in vain!
And I might as well explain to you that this is the first time he was going up to the Bromo, so in addition to not really managing the mechanics, he had some orientation problems….
But well, even if we never shifted gears and overheated the engine, we ended up reaching our destination after about 6h30 of driving, pfiouuuu!
On the way, we saw some plantations that surprised us… We knew that rice could be cultivated in terraces, as in Yuanyang or in Sapa. But on Mount Bromo, they decided to innovate! There, it's cabbages and salads that are grown on the slopes! And not just any slope, really steep ones! 🙂
Where to stay to see the Bromo?
Many people who decide to visit Bromo, stay in Probolingo because travel guides tend to say that closer accommodation is expensive… Then think again! It will be much cheaper for you to stay in the village of Cemoro Lawang.
Because by staying in the village you will be free to move around, and in the starting blocks for sunrise! If you leave Probolingo, you will have little choice but to go on an organized tour that will take you to the top in the middle of the night, and believe us, the bill will be much more expensive!
Especially since the sunset on the Bromo, which can be admired from the top of the village, is not really bad either…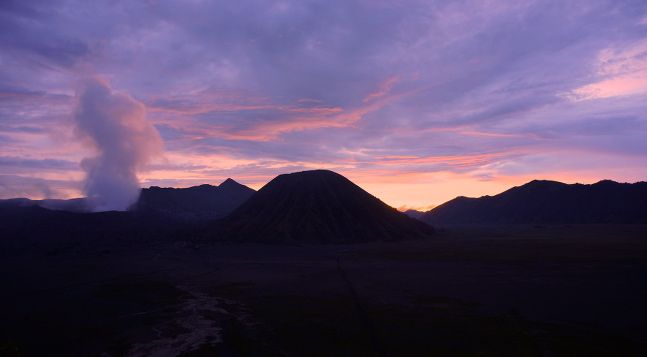 Cemoro Lawang
In Cemoro Lawang there are many hotels, and from what we have seen, it is indeed overpriced in regards of the quality. For example, for a really basic room you will need to pay at least 200'000 rupees! But don't worry if you have a small budget, there are also many very creepy guesthouses that offer rooms at around 100,000 rupees with shared bathroom. Well, we warn you, these rooms have no charm, the infrastructures are rudimentary (Squat toilets, cold water), but at the same time you are likely to get up at 2am… So to sleep a few hours this might be more than enough!
Advice: Go as far as possible to the top of the village, you will be closer to the start of the trek, and the tiny difference in price between the guesthouses does not justify imposing itself 30 minutes of additional walking in the middle of the night…
Jeep or not Jeep?
If you read the travel guides or listen to the recommendations of the hotels then it would be impossible to see the sunrise if you do not go by 4×4…. So first good news: If a little morning walk doesn't scare you, then the answer is clearly no!
Then, if you decide to see the sunrise, the crater and the plain, and all this in half a day then indeed a vehicle is required.
But if you have time, or if like us you decide to settle for the sunrise then the Jeep is not necessary, far from it!
To reach the village of Cemoro Lawang, there are public buses leaving from Probolingo for a price of about 25,000 rupees per trip.
Sunrise on Mount Bromo: the best spot to watch it
If you don't like walking, and you choose the 4×4 route then you have the choice between 2 spots.
The jeep will take you halfway up the mountain to the end of the asphalt road from the village. From there, the view is nice, but if you have to do it, we would recommend the other option…
The Jeep will pass by night in the volcano plain, and will go around the mountain to reach the summit from the other side. You will be at the top, and the view will be spectacular…. But be warned, you will not be alone… The majority of tourists meet here…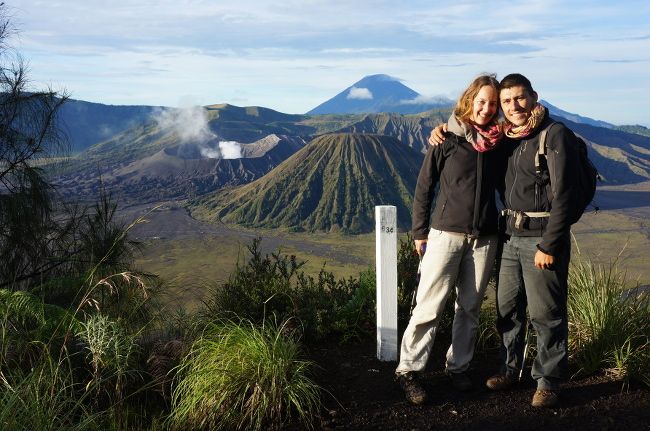 If you are booking a Jeep, make sure you know where the sunrise is going!
To go there by foot
If you are not afraid to walk a bit, then you are advised to follow the paved road leaving the village. Once at the end of the road you will reach a small car park from which starts a wide staircase that continues towards the top.
At a certain point (about halfway between the parking lot and the top), the staircase stops and gives way to a small, narrow and very slippery path!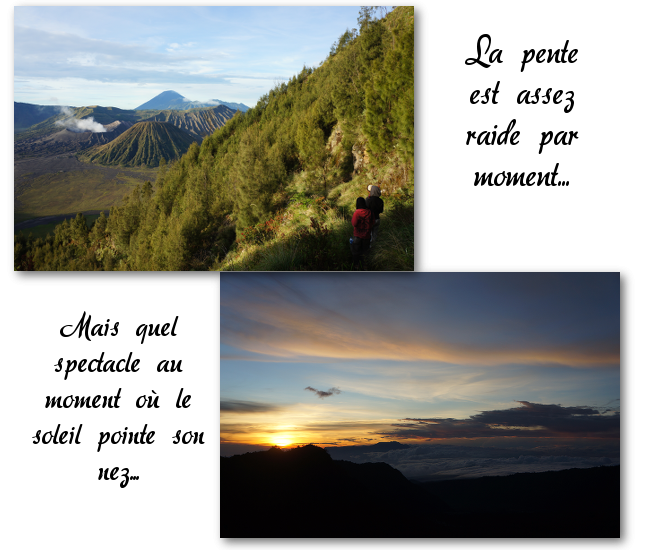 With our guides we have of course taken this path…. We didn't really know where they were planning to take us, so we followed them. But at one point we realized that the goal of our walk was actually the summit!
And honestly we didn't really want to spend two hours walking in the middle of the night to find ourselves at exactly the same spot as the hundreds of people who came there by Jeep! So we explained this to our guides, and we stopped a few hundred meters before the summit.
From there we had a magnificent view, but honestly if we had to do it again we would have stopped at the end of the stairs, because the slight improvement in the view does not justify slipping on the muddy ground…
We didn't go on the Bromo volcano….
Due to the lack of nice weather when we arrived at Bromo we could not go to see the crater on the first day as planned…. Our guides suggested that we go there after sunrise, just before catching our train to Yogyakarta.
We have to admit, we had only limited confidence in the scheduling abilities of our 2 funny guides and since there is only one train a day that leaves Probolingo to reach Yogyakarta and that the latter leaves at 11am, we preferred to play it safe, and gave up going to see the crater.

Then we don't hide it from you, we were also particularly exhausted after these 4 days….
Well yes, waking up at 3am 2 days in a row, all interspersed with 7 hours of travel and 2 small treks is not an easy task…
We saw the sunrise on the Bromo and the Batok and the Semeru, but no more… Well… We can't do everything at the same time!
When the lack of hygiene becomes obvious…
When you are on a round-the-world trip in adventurous mode, it is customary to sometimes find yourself confronted with a rather minimal level of comfort… This time, these few days will have been a real immersion in the local people's lives, but on the other hand on the level of hygiene we were clearly not at what we were used to.
In itself, nothing dramatic you might say…
Spending 4 days without showering is not the ultimate glamour, especially when you go trekking, but I want to tell you that during this trip our couple has seen other moments of "no so glamour"… 😉
Bacteria spread…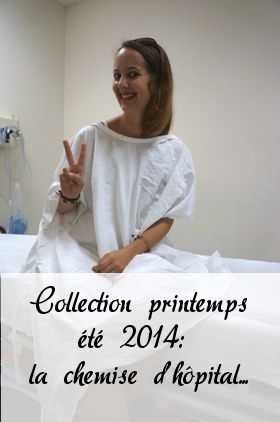 On the other hand, where we must really be wary is that our small bodies of Europeans raised with antiseptics and impeccable hygienic conditions are not necessarily used to it…
And a small wound of nothing at all can quickly turn into a nasty infection under these conditions!
For having lived through it, and having to spend 3 weeks on antibiotics afterwards, I can confirm it!
Don't worry, nothing too serious! But this little setback will still have kept me in bed for a few days and allowed me to discover the performance of the Indonesian medical system as well as that of Australian hospitals… Well yes, when the Indonesian doctor gives you antibiotics for bronchitis as well as anti-allergics it doesn't help for a skin infection…
At least my Indonesian prescription will have made Australian doctors smile, and once the right drugs in my pocket everything was fine and ended well!
Review of these 3 days between Ijen and Bromo
Honestly? We don't really know…. We've talked about it a lot and frankly we don't know if we recommend or not…
Do the Bromo and Ijen in 3 days/2 nights with a tour, or struggle with the transport and do it more quietly? We hesitate… For the Batur we had not had this problem, because this Bali volcano is easily accessible by scooter unlike the Ijen and Bromo….


3 days/2 nights is short, it really feels like running non-stop and doing things too fast. At the end of the 3 days we are completely out of order because we are so tired!
If we had more time I think we would have done it differently…. But the problem is that for many people the duration of their trip to Indonesia is limited by a 30-day visa, which is long, but extremely short at the same time! So, spending 5 or 6 days to visit the Ijen and Bromo quietly and trying to avoid the many transport scams is not necessarily ideal either….
From a financial point of view, I would say that it is obviously cheaper to do it yourself, but you will have to show a lot of know-how in terms of negotiations! Because the transport to reach the trek departures can be complicated and a bit of a trap if you are not careful.
But one thing is certain, no matter if you do it in an organized tour or by yourself, the Ijen and Bromo are not to be missed under any circumstances in Indonesia!!!!