After our little escapade at Ba Be National Park, where we had made some great encounters (no, no, I'm not just talking about the rice liquor!), we decided to make one last stop in Vietnam, in Sapa, before heading to Laos! Ready for a guided tour of this northern Vietnamese must-see? Let's go!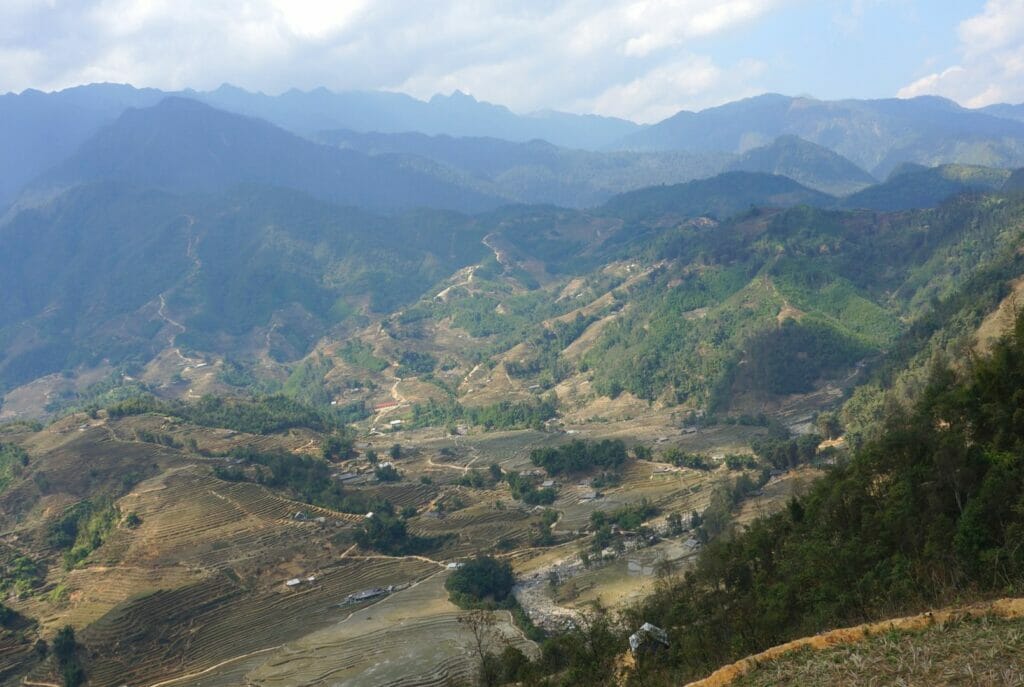 Update 2022
We took this trip in 2014, but the article was completely revised and updated in November 2022. We kept the part about our feeling after the trek we did at that time. But you will find in addition tips to make tours with agencies socially involved in improving the lives of minorities. In addition to encouraging them, you will do a "real" trek and live a more authentic experience, in the heart of the Hmong. So nothing to do with what we experienced! Anyway, if you see any price changes or have additional information that might be relevant, please feel free to leave us a comment!
Arrival in Sapa
Bus ride
Sa Pa is probably one of the must-see tourist sites in Vietnam with Halong Bay. It is not so much the village itself that attracts the crowds, but rather the incredible surroundings. Nestled at an altitude of nearly 1500 meters, Sa Pa overlooks a whole region of rice terraces and is at the gateway to Hoang Lien National Park.
We arrived at the Lao Cai (or Lao Chai) bus station from Ba Be early in the morning after a very short and eventful night on our sleeper bus. Completely exhausted, we painfully managed to negotiate our place in the minibus that took us from Lao Chai to Sa Pa in a little less than 1 hour.
The trip was… how to say… surprising! Between the breathtaking landscapes, our driver who thought he was a Formula 1 driver, and my seatmate who vomited her whole breakfast during the whole trip, I admit I was a bit puzzled! Special mention for the Vietnamese tourists. They are systematically sick in the buses in the mountains, but always manage to vomit "cleanly" in tiny little plastic bags. Then? Well, they nonchalantly throw it out of the window, not seen or known (or almost).
The saleswomen in Sapa
As soon as we arrived, we saw a small group of Vietnamese mothers all dressed in traditional Hmong clothing with their babies on their backs.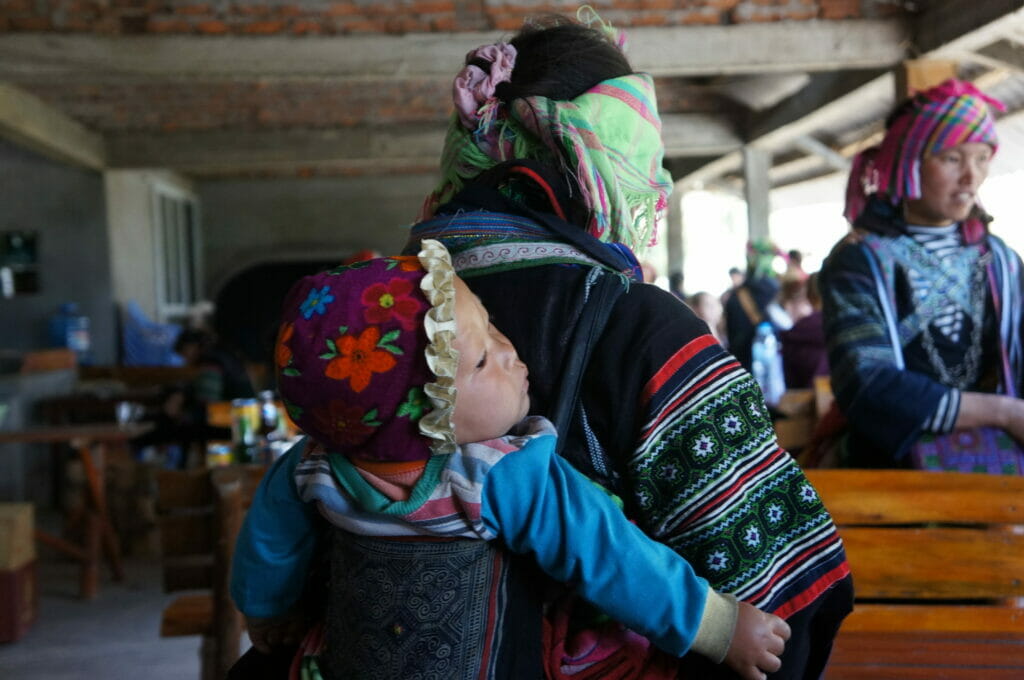 We hadn't even stepped off the bus when they were already offering to take us trekking or to sell us a bracelet… Listen, lady, it's 6:40 a.m., I haven't slept and I haven't had my coffee yet. So take it easy!
Trekking in Sapa
Once we arrived at our little hotel and got back on our feet, we started looking for different options to go trekking in the surroundings of Sapa. After looking around the agencies, we quickly realized that there were not 36 solutions… Either a 2 days or 3 days tour, or a customized tour… But the latter was totally out of our budget!
We opted for 2 days of trekking with one of the many agencies in Sapa. For $25 each, we were promised a small group of 6 people max, an English-speaking guide, one night in a homestay, 2 lunches, one dinner, and one breakfast. Price-wise, nothing to complain about! But then, how was it?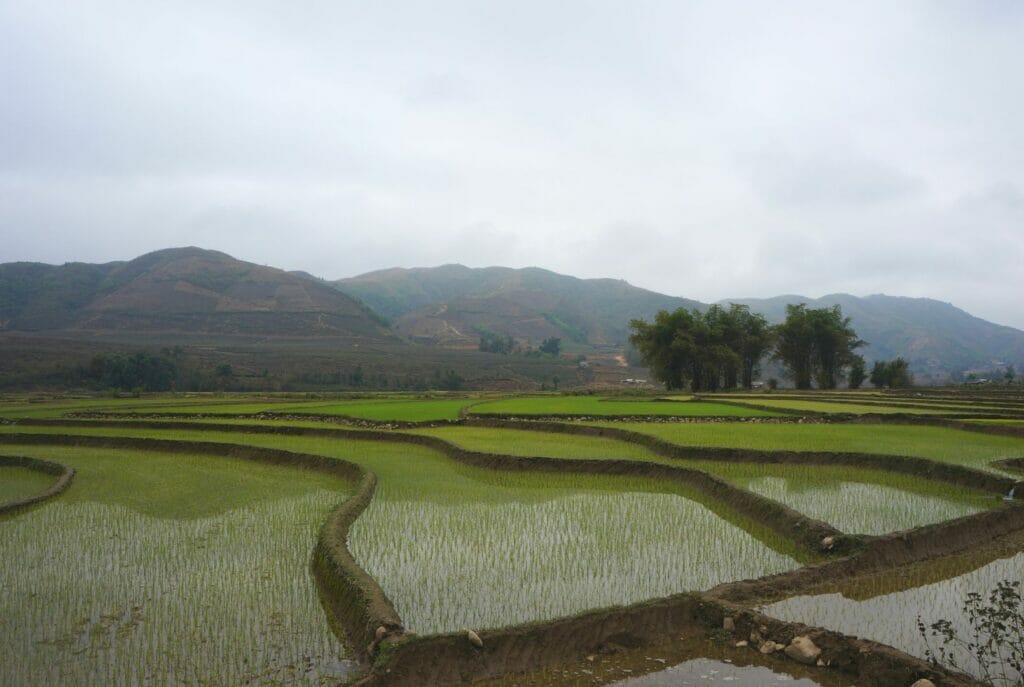 The group
Our group had to be composed of 6 people maximum and it was the case. Our trip started early in the morning with Devin the Canadian, Jim the Dutchman, and Mariam the Spanish. We couldn't have asked for a better atmosphere! We immediately hit it off and it was with joy and good humor that we set off.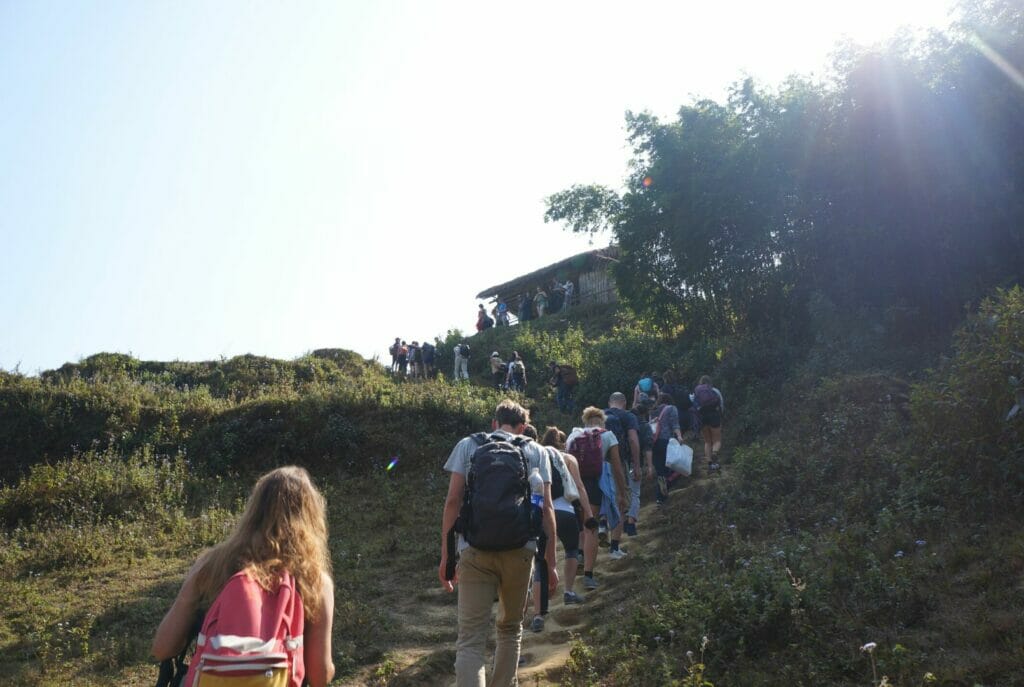 There is a downside and not the least… We were indeed a group of 5. However, what the agencies are careful not to tell you is that 40 groups of 5 leave all at about the same time, from the center of Sapa. As a result, it is more like a procession of 200 people following each other in the rice fields than a real escapade of 5… Well…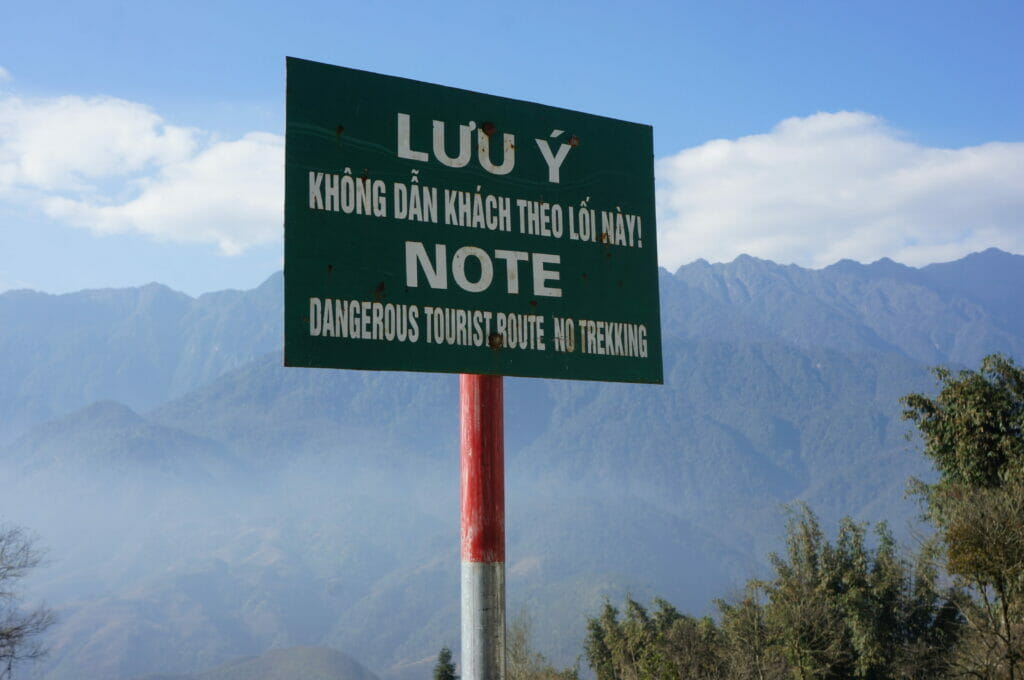 The trek
At the agency, they sell you a trek. Ha ha! So already, I find the word top! What about it? It's great to say that we did a trek in Sapa! People imagine that we went climbing mountains, that we sweated blood and water, crossed rivers… Well, in the end, let's call this trek simply a small 10 km walk. The breaks are frequent (even much too much), but you understand, it is necessary to respect the schedule, especially not to arrive too early at the lunch, or too early at the homestay! In short, we made our little way at the speed of a snail. Even if you are not very athletic, I promise you, this trek is accessible to everyone! Devin, our Canadian, even did it in flip-flops without any difficulty!
If you're looking for a "real" trek, don't panic: we'll give you some advice a little further down 😉.
The business of authenticity
This is probably the point that annoyed me the most during this trek in Sapa. All along the trek, 3 Hmong women dressed in traditional clothes were following us all the time. They talked with us, joked with us, but tried to sell us something at every opportunity: a bracelet, a bamboo heart, a shirt… Everything…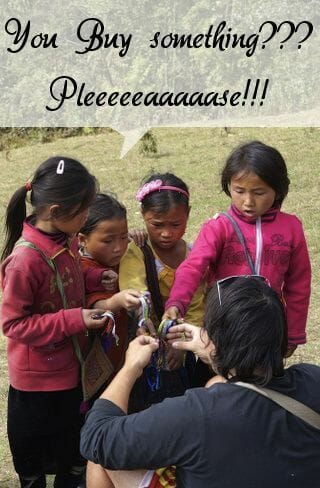 But don't worry, we were not the only ones privileged, each group had its escort. In the end, we were 200 tourists and 150 Hmong women on the hiking trails… Yeah ✌️! The circus reached its peak during the lunch break! There, it was literally an invasion. Once we were seated, we constantly had 2 or 3 women holding their souvenirs in front of us: "You buy something? Pleeeeeeeeaaaaase!". And when they didn't sell well enough, they didn't hesitate to give the bracelets directly to the children.
Where it is a bit beyond me is that the outfits of these women are certainly beautiful, but they are not at all the outfits that Hmong women wear daily. These are the festive clothes that are normally reserved for special occasions or weddings… But what do you want, we would do anything to offer a little authenticity to tourists…
The homestay in Sapa
Arrived at the end of the first day and finally rid of the saleswomen, we were a little apprehensive about the homestay. In the end, we landed in a nice house, fully equipped to accommodate up to 20 people. So no, it's not really a homestay, it's more like a nice vacation camp run held by a Vietnamese family. But in this case, we were very lucky! The family was great. After a few minutes, we were joined by an Austrian couple and their private guide, a little Hmong woman full of energy.
So, to the question "Have you been able to live the Hmong way of life?", the answer is clearly no. On the other hand, we spent a great evening with great people! In short: a wild salsa with our guide, Devin who was planning to buy two buffalos from the parents of the Hmong guide to marry her, monumental laughs with all the family, and the owner of the place who ended up not digesting his rice alcohol because the Dutchman's drinking game was maybe a bit too aggressive… All this and much more made it a mythical evening!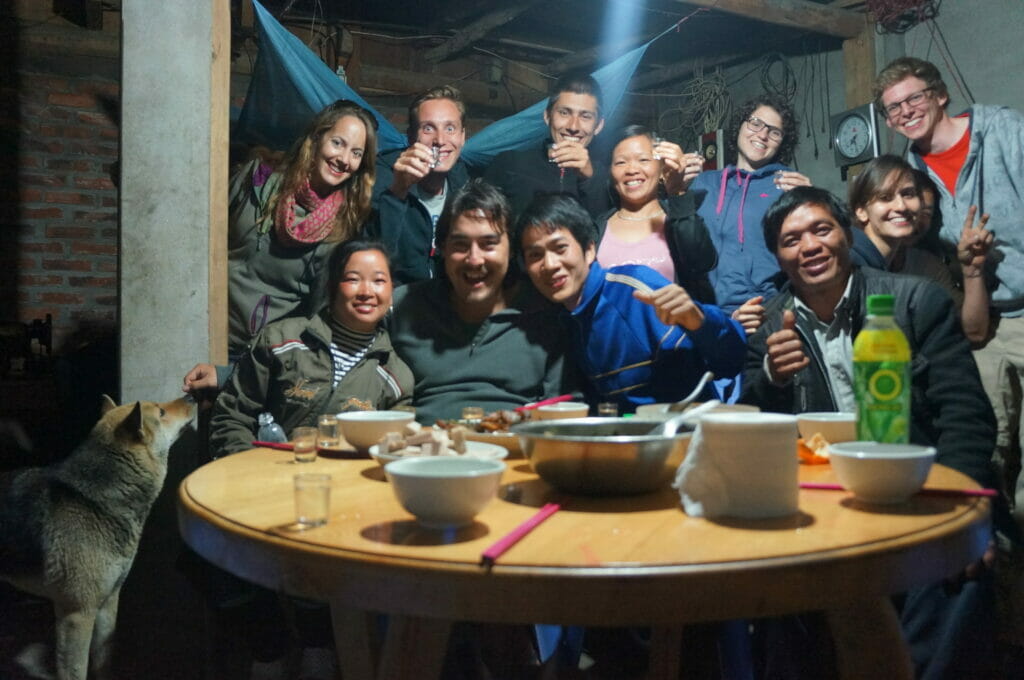 The guide
Mister Ben (no, not Benoit, the other Mister Ben of the day) was our guide all along this trip. In the beginning, he was very calm, but the good atmosphere of the group quickly rubbed off on him. After the first morning, we almost felt like we were traveling with a friend! His English wasn't perfect, and he didn't always know how to answer our questions about the rice culture or the habits of the locals, but in the end, he was a great person with whom we could talk. The next day, he even accepted to extend the tour a little bit to take us further than what was planned "in the official program".
Other activities in Sapa
The must-do activity in Sapa is undoubtedly the one or two-day trek through the rice fields and surrounding countryside. However, there are other attractions in the Sa Pa area. We settled for a trek and a tour of the town, but here are some ideas for extending your stay in Sapa and getting away from the crowds a bit, whether you're on a two-wheeler or in a cab.
Explore the villages around Sapa
Sa Pa is not necessarily the prettiest of Vietnamese cities. On the other hand, the small villages around have a lot of charm! Without necessary trekking (even if it is a must-do), you can see beautiful landscapes without going too far. Let's go to Ta Van and Muong Hoa Valley in the southeast of Sapa.
Going to a minority market
If you want to go to a market gathering several minorities (especially the Hmong, the Dao and the Giay), the region of Sapa is ideal! You can choose between the markets of:
Coc Ly, a 2-hour drive east of Sapa, which is held on Tuesdays;
Can Cau, 3 hours northeast of Sapa, held on Saturday;
Bac Ha (the largest and most popular), held on Sundays south of Can Cau;
Muong Hum, also held on Sunday, 2 hours north of Sa Pa.
Tip: if you go to one of the markets, go early!
Climb Mount Fansipan (or Phan Xi Pang)
Culminating at 3143 meters of altitude in Hoang Lien National Park, Mount Fansipan is the highest summit of Vietnam! From there, you will have a breathtaking view of Vietnam and even China… if the sky is clear! To climb, you have two solutions:
make a 1, 2, or 3 days trek to the summit: several agencies like Sapa O'Chau or Sapa Original Trek propose this trek. To give you an idea, the one-day trek costs $63-70 per person if you are 2.
take the cable car, 40 min walk from the center of Sa Pa: the climb takes 15 min for a price of 700 000 dongs ($28). From there, you have to climb 600 steps or take a small funicular for 150 000 dongs to reach the top of Mount Fansipan. We warn you, it looks a bit like Disneyland… But the view is breathtaking if the weather is good!
Admire the view from the O Quy Ho Pass
If you are not keen on trekking or spending a small amount of money to get to Mount Fansipan, an alternative is to go to Tram Ton Pass (or O Quy Ho Pass). Located 15 km from the center of Sa Pa, this viewpoint will certainly be less impressive than from the highest summit of Vietnam, but it is still superb, isn't it?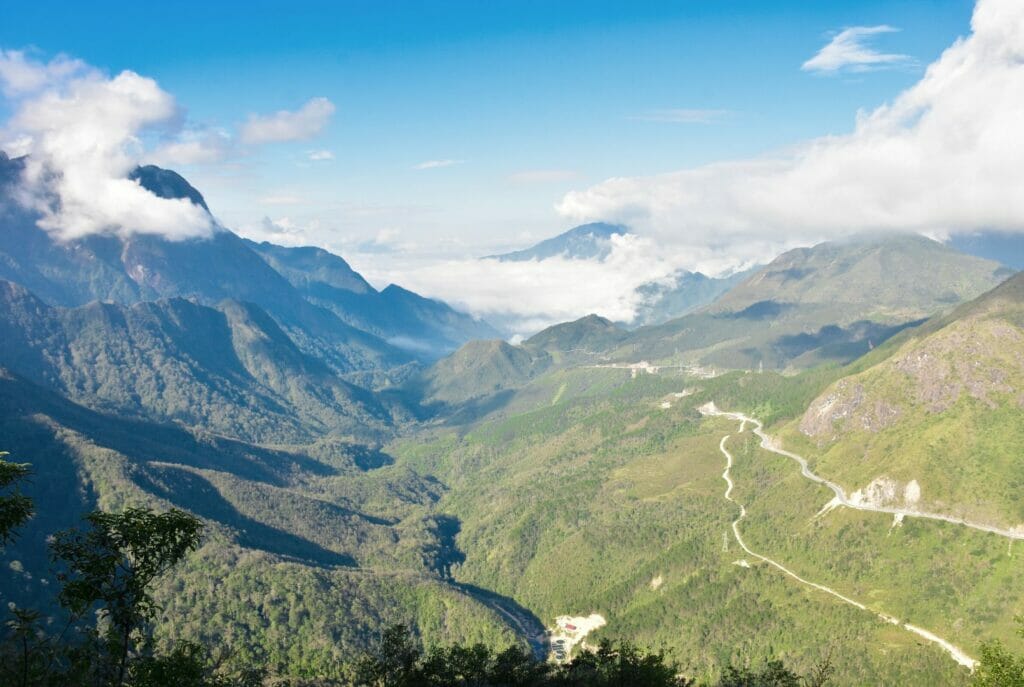 Our 6 commandments to enjoy Sapa
Thou shalt check the weather
Sapa and its rice fields, it is the paradise on earth or it is close to it! On the other hand, the weather is often a bit erratic and the fog has a bit of a nasty habit of being part of it. If you are in Hanoi and hesitate to come to Sapa for a few days, consider checking the weather. It's definitely not the same in the fog!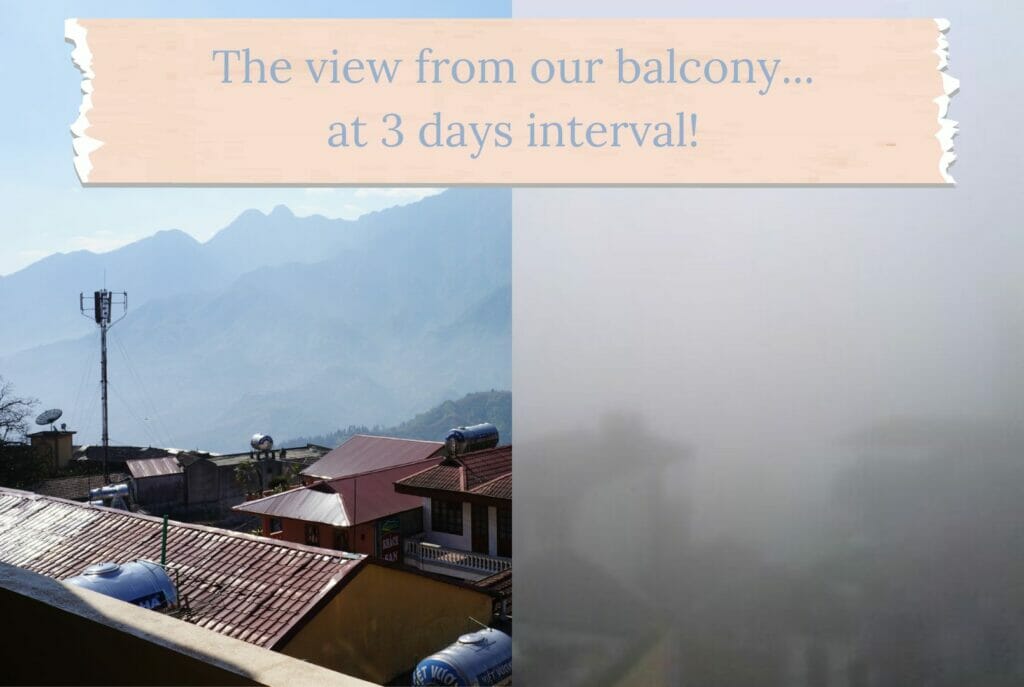 Thou shalt disregard other tourists
Are you looking for authenticity, calm, and immersion in the heart of minorities? Then Sapa is not necessarily the ideal solution… Ba Be would be more adequate. Sapa is beautiful and well-known, so by definition, it attracts crowds! Europeans, Chinese, Koreans, Vietnamese, Australians, Israelis, and all the other nationalities of the world will be your travel companions in the "classic" treks. Fortunately, there is an alternative to avoid the hordes of tourists and to immerse yourself in the life of the minorities, we will tell you about it a little further down!
Thou shalt choose a hotel with a heater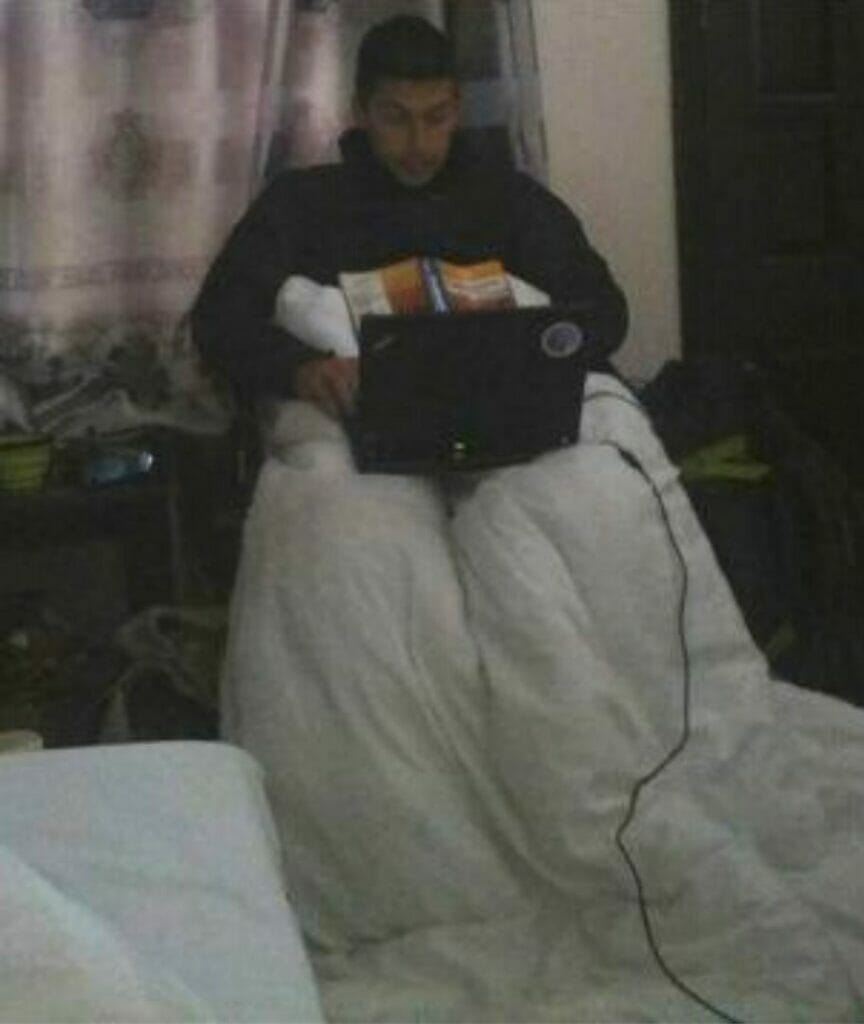 If you decide to go to Sapa in winter, then take note of this advice… We were given it too, but when we arrived in Sapa, it was 15 °C and the weather was fine. In short, we thought that the other travelers were probably exaggerating a bit and that we were not made of sugar… So, with an outside temperature of 12-15 °C, it does indeed! But when the mercury didn't show more than 2 °C three days later, we seriously started to freeze our butts off… Well, we could still work on the blog, we just had to be a little more creative with the comforters!
Thou shalt decline the solicitations to buy souvenirs made in China
In the streets of Sapa, the stores follow each other and look the same! They sell copies of trekking clothes from big brands like The North Face or Mammut. Of course, it's more like a North Fake than anything else… Besides that, you will not fail to come across Hmong women in traditional dress. It is rather them who will fall on you… These ladies will all offer you to buy pretty little bracelets, handbags, and scarves "handmade in Sapa". Having traveled a lot in Asia, I guarantee you that you will find the same typical Sapa scarves in any market in Asia, whether in Vietnam, Laos, or Cambodia. In short, nothing prevents you from buying a souvenir, but just know that it is most probably made in China.
Thou shalt enjoy the landscapes
When the sun is shining and the temperatures are mild, don't hesitate for a second and go discover the surroundings of Sapa! The landscapes in the area are simply sublime!
Thou shalt be responsible
We share here a small explanatory brochure about responsible tourism in northern Vietnam and more particularly in Sapa. We were the first to be a little shocked by the business that is going on there, especially with the children… These pieces of advice may seem simple but believe us, a little reminder never hurts. If you want to help the local population, do not hesitate to contact the associations mentioned in the document. You can also download this brochure in PDF format here.
If you wish to have more detailed information, we invite you to read this much more complete booklet that the association Action Solidarité Nord Vietnam has created for distribution in the guest houses of Sapa and its surroundings. Very well done, it gives a lot of additional information and a bit of historical context. At the end of the booklet, a part is focused on vocabulary to help you communicate/teach a few words to your guests.
Map of Sapa
To make it clearer, here is a small map of the Sapa region.
Sa Pa: practical information
Best time to visit sapa
Although it was winter during our stay in Vietnam, we can say that we were lucky despite everything! Yes, we had fog but we also had beautiful days. Statistically, you will have more chances to have fog in winter (between December and March) whereas the beautiful days will be a little more frequent in summer. March to May is the dry season while June to September is the rainy season. In fact, the rice harvest usually takes place in September. Just before this period, the rice fields are colored green and yellow.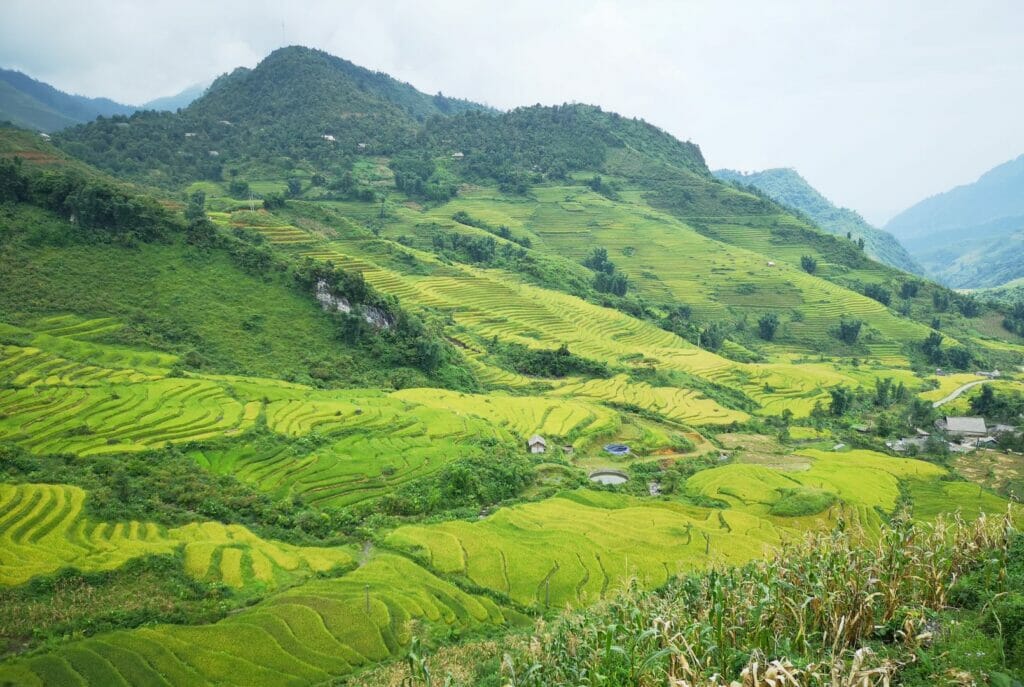 How to get to Sapa?
To get to Sapa from Hanoi, there are roughly two ways: the bus or the train.
If you are on a tight budget then the bus will probably be your best alternative. Bus tickets from Hanoi to Sa Pa cost between 264 500 and 504 000 dongs.
After that, we fully understand that spending 10 hours in what looks more like a sarcophagus than a bed on a bus is not everyone's cup of tea. In this case, the alternative is the train. From Hanoi to Sapa, there are almost only night trains that leave at 10 p.m. and arrive at 6 a.m. Prices start at 679 000 dongs per person for a 4-berth compartment.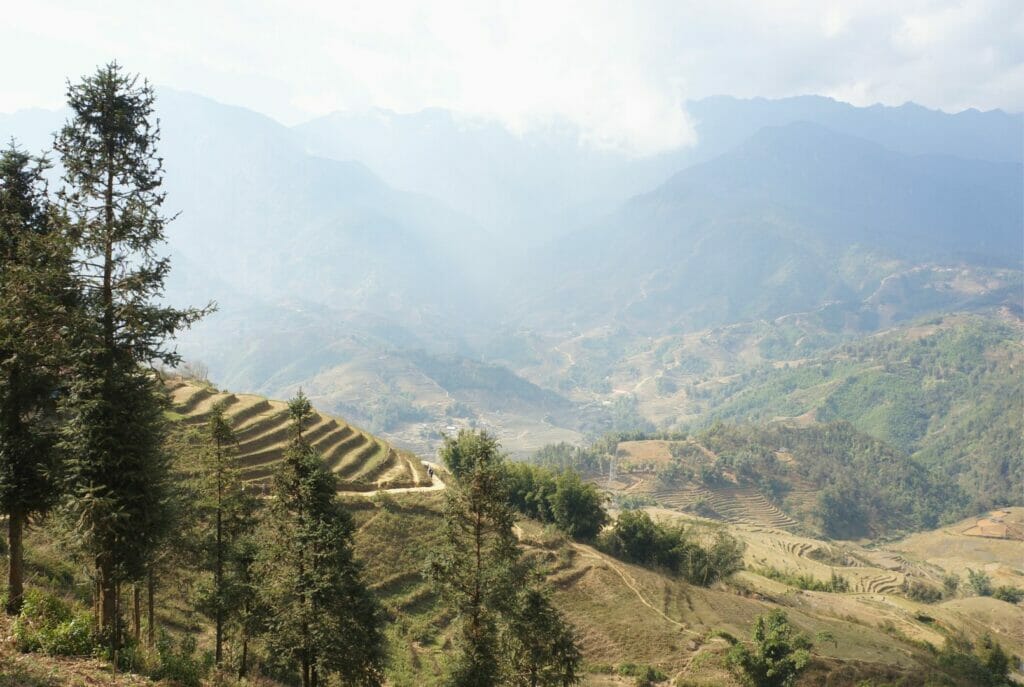 If you leave like us from Ba Be, it is not necessary to come back to Hanoi. You will have to take 2 buses: 1 from Ba Be to Thai Nguyen (by the Thuong Nga company) and 1 from Thai Nguyen to Lao Chai. Per person, the trip will cost you about 420 000 dongs.
By motorcycle, it is shorter from Ba Be. Instead of going back down to Hanoi, you can directly join the 2 cities in 350 km.
Attention: if you arrive by train or bus, you will be dropped off in Lao Cai and not in Sapa, 35 km away. But don't worry, many minibusses next to the train station run daily between Lao Cai and Sapa every 20-40 minutes between 5:20 a.m. and 5 p.m. You will spot them quickly enough: they are yellow and red. The ticket is 30 000 dongs per person.
This article contains affiliate links to partner sites. When you use our links to book accommodation, a car, or an activity, you don't pay anything extra, but we get a small commission. This helps us to offer you free, independent, and ad-free content. Thank you for your support!
Hotels in Sapa
You can imagine that with all the tourism present in Sapa, there is no lack of hotels! There are hotels for all prices. Even if you're a traveler on a tight budget, that doesn't mean you'll necessarily spend the night in a windowless broom closet (you're not Harry Potter either 😉).
For cheap hotels, the best thing to do is to arrive without a reservation, then play the competition a bit. In Sapa, you will have no trouble finding a room with a private bathroom for $6-8. If you want to have a view of the rice fields, move away from the city a bit, especially towards Va Tan. It will cost about $10 a night, which is still quite acceptable!
For your information, we stayed at the Mimosa Hotel, right next to the old market with a nice little room with a view of the rice fields. The price was 10 $/night, negotiated when we got off the bus. Online prices are a bit higher, as often…
Which trekking tour to choose in Sapa?
We talked about it above, but tourism in Sapa does not benefit much to the ethnic minorities of the region… For example, the Hmong guides of the "classic" tours do not really get much for each trek they do…
At the time, we did not know where to refer so our money goes directly to the minorities rather than to the Vietnamese managers… Now, several ethical agencies have a real social vocation. They propose treks off the beaten track with an immersion in the daily life of the Hmong and carry out concrete actions for the local populations. These tours are a bit more expensive than the "classic" ones but at least you know who benefits from your money. Here is a small but not exhaustive list of socially responsible agencies in Sapa:
If you book on the spot in one of the "classic" agencies, beware of scams! We met many people who had a private guide and who ended up eating with us in the small canteen and walking with us on the trails… In short, if you pay a lot of money, make sure you clearly define the itinerary in advance! If you choose a first-price tour as we did, here's a tip: check out the agencies! We paid $25, but there were 3 prices in our group alone… The Canadian paid $30 and the Dutchman $35 for the same services! It was only the agency's margin that varied!
It is possible to discover the surroundings without a guide, but strangely enough, we did not feel welcome at the time. According to what we could see, it would be quite possible to leave without a guide and to ask to be lodged in one of the homestays on the way. Ethos agency has put online a map of Sapa that can help you to have an overview of the trekking possibilities.
Our review of Sa Pa
Sapa was our last step in Vietnam before continuing our road toward Laos. Even if we regret a little bit the too-massive tourist development of the region, we still had a nice time! After all, it is enough to have a little luck with the weather and to keep the eyes wide open in front of these superb landscapes, the rest is quickly forgotten! If we had to do it again today, we would undoubtedly pass by one of the agencies mentioned in the article and we would have enjoyed it differently! We prefer to pay a little more so that that serves the local population.
Here you are, ready to visit Sapa! Are you interested in the north of Vietnam? 😉 To conclude this series, we concocted a review article with the budget dissected of the 7 weeks spent in Vietnam! Do you come with us?
Pin it