This is a question that comes up VERY regularly on our blog and in e-mails: which Swiss bank should you turn to when you want to go travel around the world?
When we set off on our round-the-world trip in 2013, we also asked ourselves this question a lot. However, at that time our choices were much more limited. Mobile banks were not yet "a thing" and we clearly needed a 100% Swiss solution to keep costs down. Since then, a lot has changed and we've taken another look at the issue to give you all the information you need to make your choice.
Note: This article will be updated regularly in the future. If you notice any errors or if you know of a new product that could be interesting for Swiss travellers, please do not hesitate to leave us a comment at the end of the article.
Article last updated: May 2020
Why should I consider changing bank for a trip?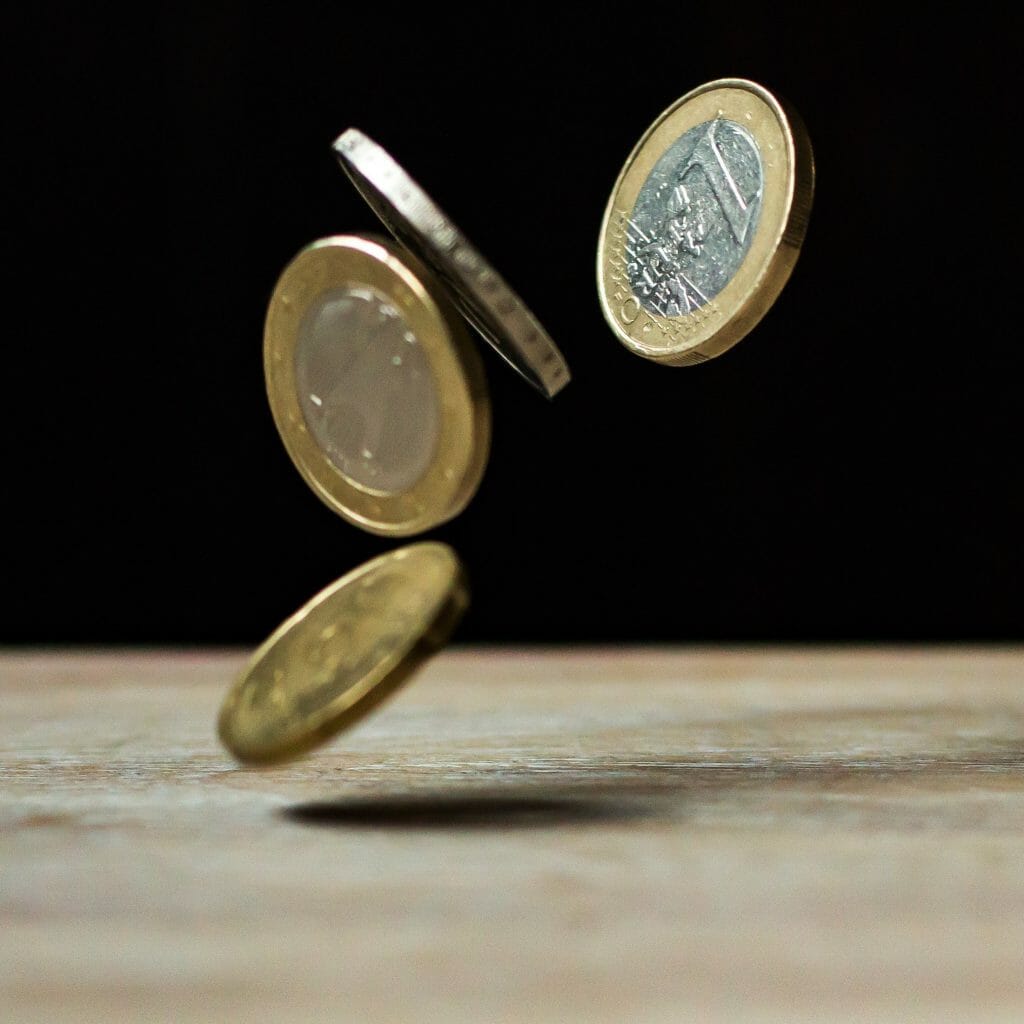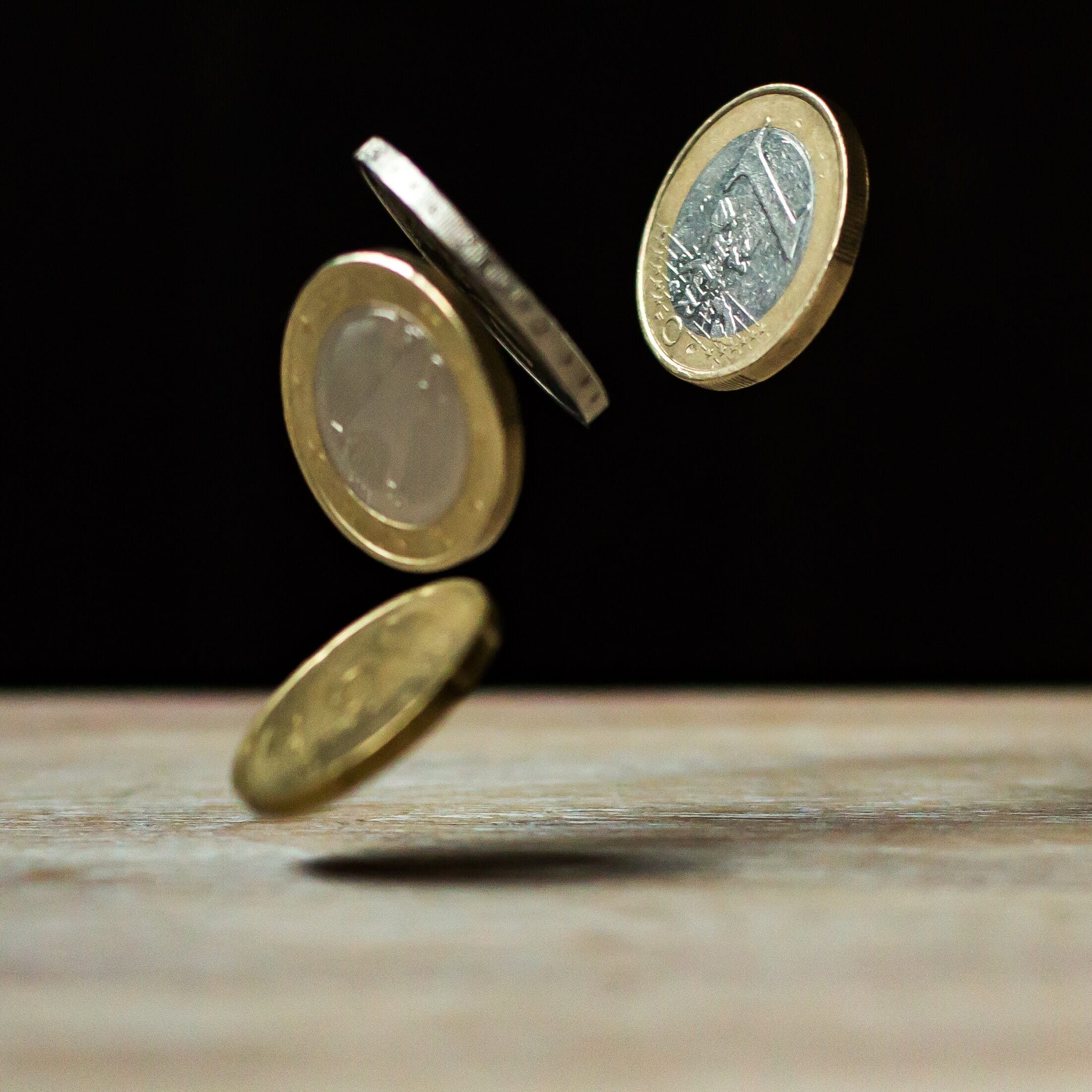 When planning a long trip, the question of bank charges usually arises fairly quickly… Yes, every bank is different and therefore offers (very) variable conditions. When travelling the needs are not quite the same as when you are at home (in our opinion). Later in this article you will find a comparative table of the biggest Swiss banks, but before that we will take a look at the points to pay attention to when choosing your bank for a trip.
Based on our experience, here are the points we systematically pay attention to when we look at a new bank:
Which cards are available (Visa, Maestro, Mastercard, Plus, American Express etc.)? How are these cards accepted worldwide?
How much is the fixed annual fee for managing the account?
What are the fees for withdrawals abroad? Are there differences by region of the world? Are there fees for card payments?
Does the bank have an e-banking system / mobile application that is easy to use from abroad?
Round-the-world trips and withdrawals abroad: Swiss bank comparison
To best summarize what is being done on the market I decided to make a small comparison in table form with the different banks and the associated costs. First observation: although Switzerland is recognized worldwide as THE country of banks, we will admit it immediately: the offer to go around the world is ridiculous in our country compared to what is done in neighboring countries!
In order to write this article I researched all tariff and general terms and conditions for the largest Swiss banks. For each of them I looked at the following:
Account management fees (annual or monthly)
Acceptable withdrawal limit for a round-the-world trip
Fees per withdrawal abroad with a debit card (Maestro)
Charges for payments in foreign currency with a credit card (Visa, Mastercard), pre-paid or not.
Charges for withdrawals abroad with a credit card (Visa or Mastercard)
Here is the list of banks and cards for which I have collected this information:
Postfinance / Neon / Crédit Suisse / UBS / Raiffaisen / Migros Bank / Cler (former Coop Bank) / The Travel Cash Cards .
The conditions and fees depend very much on how you use your card… Everyone will obviously have a different use but to create this table I decided to start with a cost simulation for a 12 months round-the-world trip.
These are the elements on which the table below is based:
A 12-month trip for 2 people.
One bank account with 2 debit cards, one Visa and one Mastercard
I assumed that during the trip we made about 8 withdrawals per month, that is a total of 95 withdrawals of 150 CHF each over the year (in some countries it is possible to make fewer withdrawals because you can withdraw large amounts at once, but sometimes you are limited to small amounts…). In short, this is an average based on our personal experience).
In addition, there are 20 online payments of an average value of CHF 200 per payment made by credit card in foreign currency (flight tickets, hotel reservations, insurance).
If you want to see our figures here is our world tour budget
How do I use the table?
By default we compare 4 banks (the most common). You can manually add or remove banks below by checking/unchecking (for a good readability we recommend not to compare more than 6 at a time).
Important note: We are not experts in banking. These are the figures we found on the banks' public websites. It is not excluded that your bank can make you a personalized offer if you are a good customer (or if you are good at negotiating with your banker 😉 ).
| Critria | Postfinance PLUS (more than 25'000 in the account) | Postfinance PLUS (less than 25'000 in the account | Neon Crad | Postfinance PLUS (more than 25'000) and a Neon Card | Crédit Suisse (Bonviva Silver) | UBS | Raiffeisen | Migros Bank | Cler | Travel Cash Card |
| --- | --- | --- | --- | --- | --- | --- | --- | --- | --- | --- |
| Annual fee | 60 CHF (5 CHF / month) | 144 CHF (12 CHF / month) | free | 60 CHF (5 CHF /month) – Postfinance | 240 CHF (silver Partener for 2 people) | free in the first year if new clients (CHF 180 or CHF 300 thereafter depending on assets) | 0 | 0 (36 CHF if there is less than 7500 CHF in the account) | 60 CHF (12 CHF if there is more than CHF 25,000 in the account) | 45 CHF |
| Card prices (1st year) | 70 CHF (Free postcard, 50 for the first card and 20 for the additional card.) | 70 CHF (Free postcard, 50 for the first card and 20 for the additional card.) | 10 CHF | 10 CHF (no credit cards from Postfinance) | Included | Included | 160 CHF (40 CHF for the Maestro and 120 CHF for a Visa and a Mastercard) | 100 CHF (only a Visa and a Mastercard) | 165 CHF (40 CF for the Maestro and 125 for 1 Visa and one Mastercard | 0 (pre-paid credit card only) |
| Withdrawal fees | 0 CHF(no withdrawal fees) | 0 CHF | 213,75 CHF | 0 CHF (withdrawal only with Postfinance) | 486,9 CHF (95 withdrawals for 4.75CHF + 0,25% * the withdrawal amount | 475 CHF (5 CHF per withdrawal)) | 427,5 CHF | 475 CHF (5 CHF per withdrawal) | 475 CHF (5 CHF per withdrawal) | 475 CHF (5 CHF per withdrawal) |
| Payment fees | 12 CHF (1,2% fee but 0,6% bonus the first year, 0,3% afterwards) | 12 CHF (1,2% fee but 0,6% bonus the first year, 0,3% afterwards) | 0 CHF | 0 CHF (payment with Neon) | 100 CHF (2,5% surcharge) | 70 CHF (1,75% surcharge) | 70 CHF (1,75% surcharge) | 70 CHF (1,75% surcharge) | 70 CHF (1,75% surcharge) | 0 (ne fees) |
| Total annual cost | 142 CHF | 226 CHF | 223,75 CHF | 70 CHF | 826,9 CHF | 545 CHF (new clients) / 725 CHF otherwise | 657,5 CHF | 645 CHF (or 681 CHF if less than 7500 CHF on the bank account) | 770 CHF | 520 CHF |
The total is based on 95 withdrawals of CHF 150 in 12 months and CHF 4000 spent by card (direct credit card payment: hotels, flights, restaurants, etc.). The data was collected to the best of my ability by referring to the offers presented on the various banks' websites and in the documents they have made available for download.
The Travel Cash Card is not an account per se, it is a pre-paid credit card . But I figured I'd include it anyway. This card is useful if you pay EVERYTHING by card, but to make withdrawals it is not advantageous.
Alternatives to conventional banking: Mobile banking
You will have noticed it above, but Switzerland is not really a bank paradise for travellers… (except Postfinance and Neon).
An alternative, if you don't especially want to change bank just for your trip is to take your "classic" card with you in case of a problem (but with the idea of not using it too much) and to take in addition a mobile bank.
From my research a large number of European mobile or neobanks do not accept Swiss clients (hmmm hmm…)…. With the exception of N26 which finally accepts us since September 2019 (yeahhhhhhh). So we invite you to have a look at our article dedicated to N26 for all the details about this neobank.
Update 2020: Neon, a Swiss mobile bank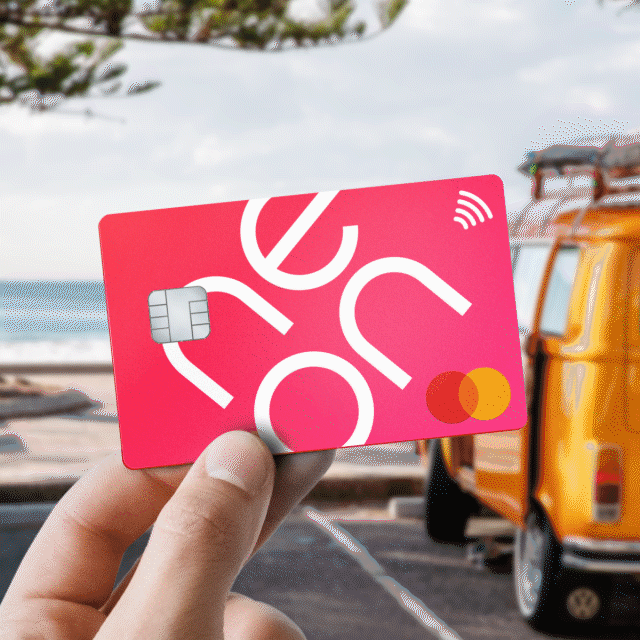 A new mobile bank has (finally) been launched in Switzerland! We had Cler who was doing mobile banking, but frankly if you look at the table above you quickly see that they are not really made for travellers 😉
Things have now changed quite a bit with Neon's arrival on the market. Neon is a 100% mobile bank that offers really interesting conditions! Online payments (national and international) are made at the official Mastercard rate (no surcharge). The bank applies withdrawal fees abroad but they are relatively reasonable: 1.5%.
You'll see it below, but it's actually just the perfect combination with Postfinance if you want our opinion. 🙂
If you want to know more about Neon we invite you to have a look at the page we have dedicated to it and on which we detail their offer a little more.
Note: If you open a Neon account you can use our referral code "novomonde" at the time of registration and receive a welcome credit of 10CHF. 🙂
The best bank for travellers in Switzerland: Our choice
Before we left on our round-the-world trip we each had a different bank. Benoit was with Raiffeisen and I with Credit Suisse. We weren't unhappy with our banks but as you can see above, some of them aren't exactly the most suitable for the trip. We vaguely tried to discuss with our respective banks to see if there was not a "more reasonable" option, they didn't want to know anything… Anyway, before we left we opted for Postfinance.
Originally we thought we would probably go back to a "more classical" Swiss bank when we came back, but in the end we were so delighted with Postfinance that we never went back.
To go around the world we had therefore subscribed to a Plus account with a "Plus" card and in addition we took a Visa and a Mastercard (we voluntarily took 2 different credit cards in order to optimize the chances of having one accepted).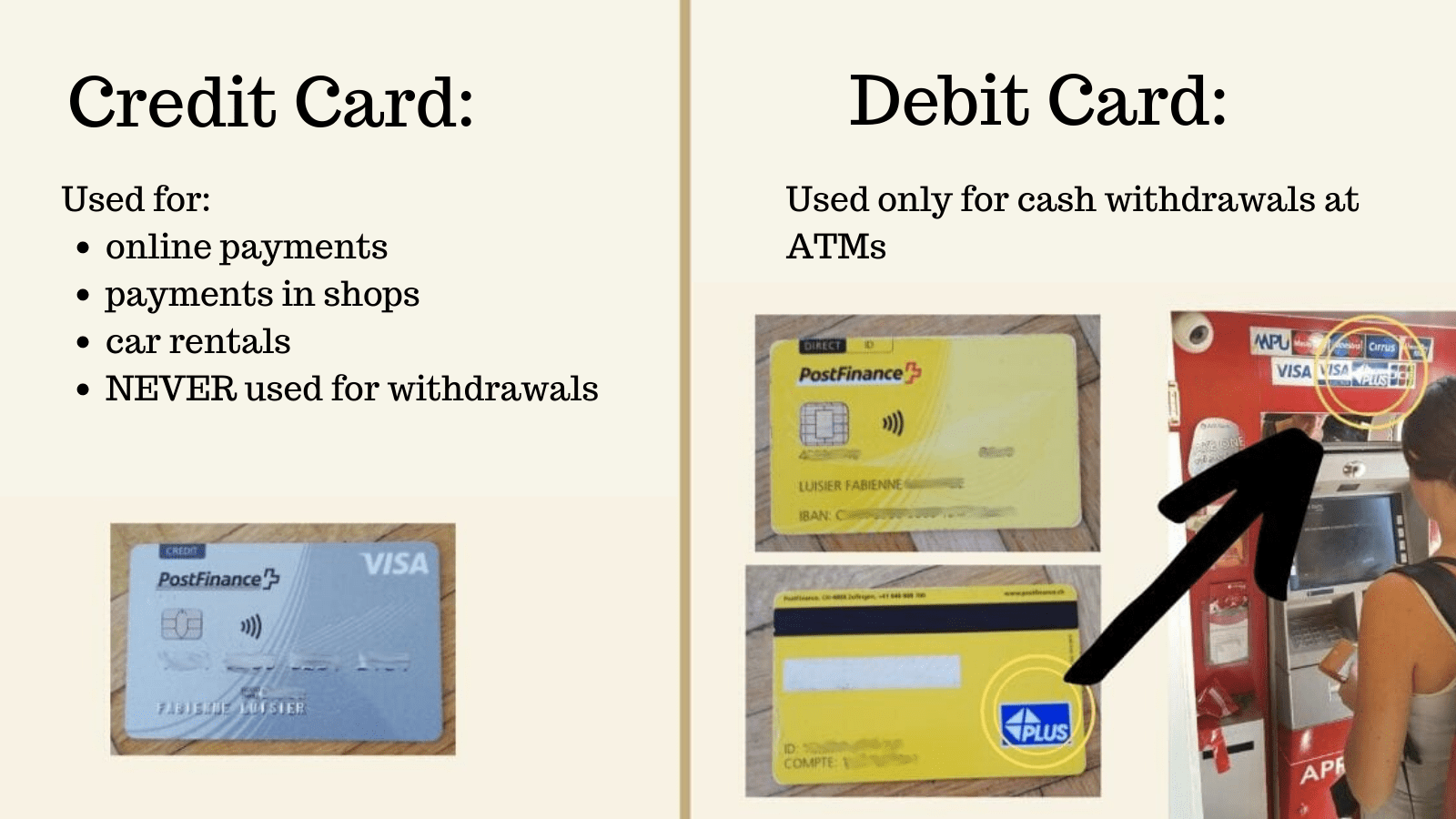 During our trip we made all our withdrawals with the Plus card and therefore NEVER had any withdrawal fees from Postfinance. (Some local banks charge fees on their side but this is independent of Postfinance). Our credit cards have been used mainly for purchases made online or directly in store (airline tickets, insurance, accommodation reservations) and we have never had a problem paying with them…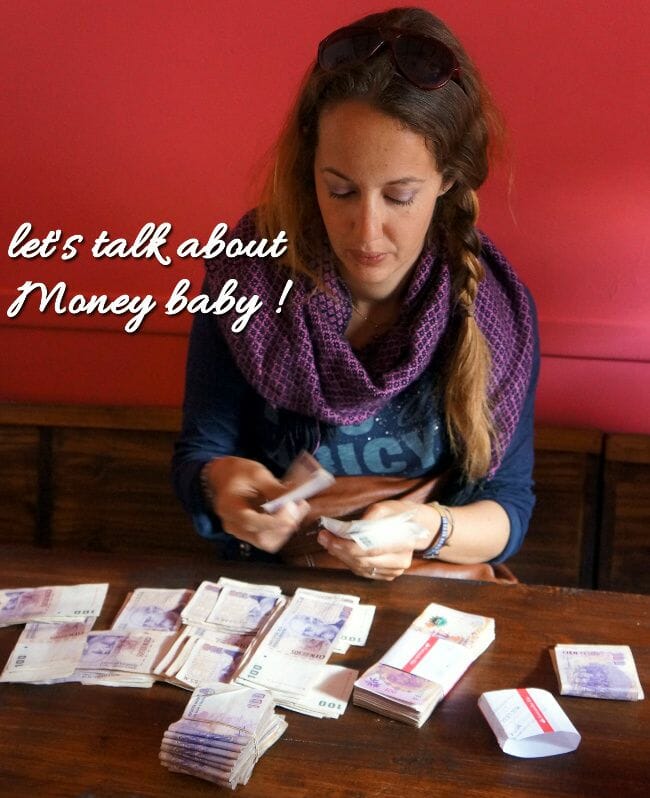 List of countries in which we have travelled and withdrawn money with our Postfinance card:
Europe: Switzerland, France, Austria, Finland, Germany, Estonia, Lithuania, Latvia, Czech Republic, Poland, Spain, Georgia, Greece, Turkey
Asia: China, Taiwan, Thailand, Laos, Cambodia, Vietnam, Indonesia, Myanmar, Singapore, Malaysia, Hong Kong
Oceania: Australia
America: Argentina, Chile (and even Easter Island), Ecuador, Bolivia, Peru.
Note: with postfinance, if you can afford to put 25,000 chf into fixed assets, the management fee will be offered.
Update 2020:
With Postfinance we had a payment fee of 1.2% as soon as we made a payment in a currency other than CHF. Since spring 2020 we have therefore decided to add a Neon card to our wallet and are delighted with this choice. Neon allows us to make all our payments online and in stores without any exchange rate surcharge!
To this day we still use our Postfinance card for withdrawals abroad and for payments in shops or online we use our Neon card. This combination seems to us to be the best possible combination for Swiss travellers who want to limit bank charges!
In the table above you will find the concrete case where Postfinance is combined with Neon and you can see how advantageous it becomes! And remember, get extra credit by using our referral code "novomonde" when registering 😉
Our tips for limiting bank charges when travelling
Before our trip we opened a single account for both of us: more money on the account (it allowed us to have the Plus account for cheaper) and more ease in our daily life.
To withdraw money from ATMs we ALWAYS use the debit card and not the credit card (withdrawal fees are much higher on a Visa or Mastercard).
When a ATM asks us to choose whether we want to make the withdrawal in the local currency or in CHF, we always indicate the local currency. The conversion rate done by Postfinance is always much better than the one used by the ATMs.
For in-store payments we used either cash or our credit card (never the debit card).
For internet payments we used the credit card.
Important information for travellers:
Before you leave, don't forget to make sure that the PIN code on your debit card is a 4-digit code! (Some banks issue cards with a 6-digit code). In some parts of the world "older" ATMs only accept 4 digits, so if your code has 6 digits you will be blocked! You can easily change the code at a bank ATM (in this case a Postomat).
Also make sure that your bank is informed about your trip and makes sure that your card is unblocked for withdrawals abroad (some countries are not automatically authorized).
Notes
This Post is in no way sponsored or anything by anyone… We are not affiliated or in partnership with Postfinance, we are just happy with their services and we have to admit that we are quite surprised to see that they are the only ones on the market to offer a real solution for travellers. 🙂
N26 is a mobile bank that we have not yet had the opportunity to test. However, we find that their offer is advantageous for people who wish to remain "at their classic Swiss bank". Neon is a new bank that we have been using since 2020 to complement our Postfinance. Our link to N26 is a so-called affiliate link, which means that if you open an account through our link, we get a small commission. For Neon, if you use our referral code you will receive a welcome credit and we will receive the same amount as you as a bonus.
Enregistrer sur Pinterest