I had read a lot of articles before leaving about the tiredness that sets in during a long trip, or in other words, "the traveller's blues".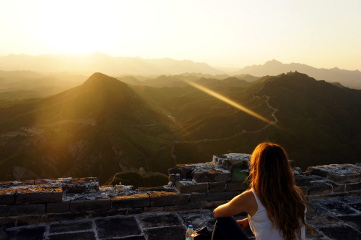 We usually read backpackers' experiences who say they started their journey euphorically in "I visit new things every day" mode, then slowed down until they no longer marvelled at incredible things (while being aware of that)…
Then came the period "slow travel" or "praise of slowness" to learn how to travel at a slower pace… After reading all this, I remember perfectly thinking to myself:
That's good, at least we're warned! We won't do the same shit!
So after 15 months of travel, what about our state of mind?
China in "Euphoria" mode
Well, it was a little predictable, though! We had waited so long for this moment, we had dreamed of it so much. We were finally on our " round the world tour ". It would just be strange not to be euphoric 😉 . So we listened to oureselves and visited China with this incredible energy we had at the beginning of the trip! 10 weeks in China and so many first experiences for us: First trip in a crowded metro with our backpacks, first couchsurfing, first night bus, first meal unidentified in the plate, first stomach issues… beautiful encounters, a beautiful proposal on the great wall of China 😉 …
How to start a round-the-world trip trip in a better way? It would have been silly to slow down the pace under the pretext of "saving energy" for the rest of the trip, wouldn't it?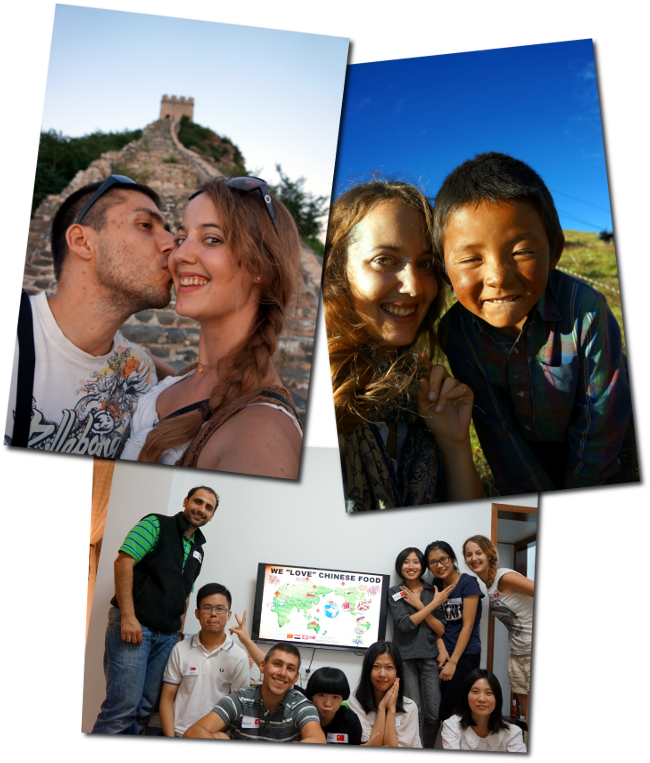 First changes of plan and first time out
Then we joined a friend who lived in Taiwan. And we loved Taipei so much, camping and cycling on the east coast, the Taroko gorges, that we finally stayed 3 weeks instead of one planned at the beginning. This was the first change of plan in a very long list.
After a stopover in Hong Kong and some Thai adventures, we also felt for the first time the need to take a break. So, what did we do? Well, we took a one-week vacation during our world tour. It may sound silly like that, but it was what we needed at the time to recharge the batteries and start over again. And that obviously wouldn't be the only break we'll take on our trip.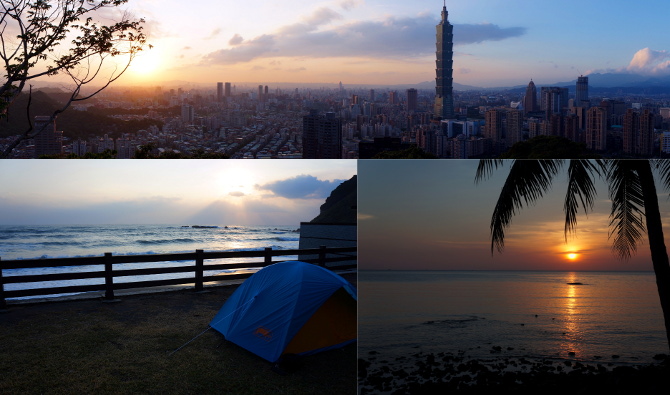 A round the world trip at our pace
The rest of our trip was finally a succession of periods of discoveries, punctuated by breaks to recharge our batteries and last-minute changes. We have always made a point of listening to ourselves and "doing what we wanted to do". It may sound silly to say it like that, but it is the foundation for the success of our trip! We have given ourselves the means to realize our dream of a world tour and to have unlimited freedom.
It would have been too stupid to limit ourselves to our pretend "itinerary" when our current desires no longer corresponded to what we had planned.
The video of our trip to Vietnam
So we spent some extra time in Vietnam (we got stuck in Hoi an for 10 days to make our wedding clothes;) ) and Laos. We also spent an unforgettable month in Indonesia, between beaches, surfing and volcanoes climbing. well it will be easier to remember with this little video of our trip in Vietnam.

Shifting our itinerary
And despite skipping Australia, which seemed too expensive for our backpacker budget, we arrived in South America much later than expected. And we have to admit, a little bit tired. As it was winter in Patagonia and we wanted to learn Spanish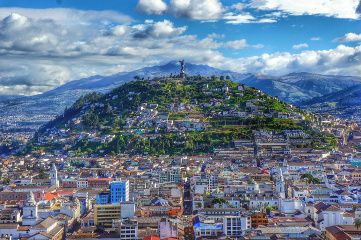 (the language barrier was by far our biggest frustration in Asia…), we finally decided to go up to Quito to spend 2 months and do Spanish classes.
Wise decision! Since after that period, we were again super motivated to discover this new continent while practicing our Spanish with the locals. And above all, we had decided to extend our journey!
You see, by listening to our desires at the time, we were very far from our " initial itinerary " 😉
Our travel routine… and our limits
We had found a pace that suited us, a kind of traveler's routine. We had our little habits: I am the one who takes care of breakfast / coffee in the morning and Fabienne is the one who does the accounting. I've gotten used to work out a little to keep in shape and Fabienne preferred to sleep in, we knew exactly who should wear what in his bag… (even if we each have a very different bag organization style) This kind of thing… It helped us to have a sort of structure when we changed "houses" almost every 4 days.

With this routine, our family (and some of you too) began to wonder if we would ever return. Or if we weren't going to keep traveling like this while taking breaks to work and/or refill our batteries when necessary. We started seeing the answer to this question a few weeks ago.
Mendoza: Or how we settled down for a while
When we arrived in Mendoza (where we still are today), we were in one of those phases where the backpackers you meet in the hostels annoys you. We were tired of sleeping in bunk beds in dormitories, of having to go to the other end of the hotel to go to the bathroom.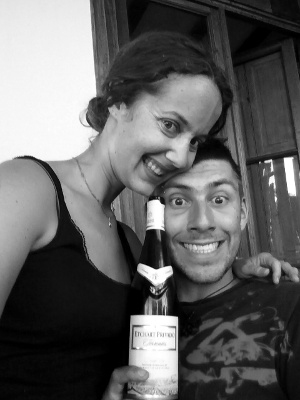 In short, these little things that normally work just fine but get on your nerves when you're tired. So we decided to settle down again, to rent an apartment to work. But also rest and enjoy a gew glasses of Malbec on the terrace 😉 . In short, 1-2 weeks to recover and start again!
And yet, we have been in Mendoza for three weeks now. During this period, we realized that we were starting to talk more often about our post-travel projects than about the journey itself. The perspective of stimulating professional projects, of getting married in Switzerland with our family, of seeing our friends again, of having a home again… had overtaken the desire to travel. And one night, over a nice bottle of Malbec, we thought:
Maybe it's time to go home now, isn't it?
It's decided: we will go home
So we had our answer! Our round-the-world trip will have an end date. We will probably be back between January and February 2015. So we won't be this couple who left for 18 months and finally made a 23-year road trip (you would have liked that, right????) and it's okay like that.
Our passion for travel remains intact! We already want to visit Europe by bike, to be amazed by the northern lights in Iceland, to visit the national parks in the US, to discover the countries that our friend One Chai visited… but not now! For the moment we just want to go back to see our families, to realize other projects, to discover maybe more Switzerland or France (just to visit all the nice French people we met during this trip)…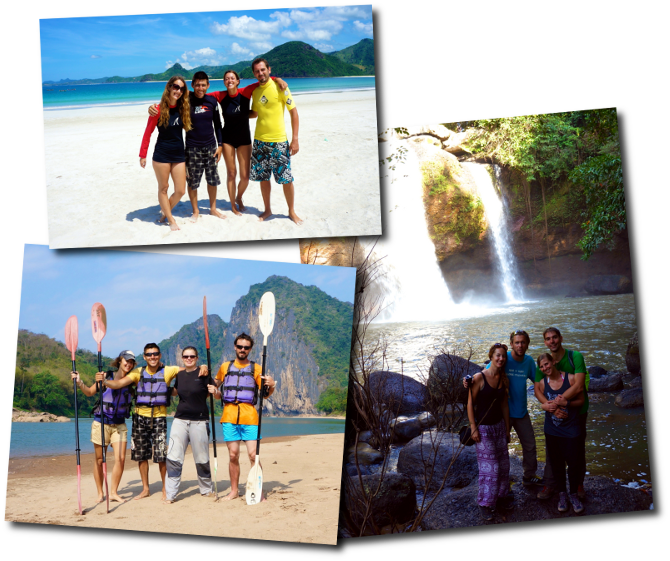 Our recipe for a successful world trip
So if we can give you some tips on how to make your round the world trip a success, it would be:
always do what you want to do
If you want to travel fast, go for it! We once met a Canadian couple who had visited more than 20 countries in less than 8 months and they were very happy because that was exactly what they wanted. However, if you feel you need a break, just stop! What's the point of forcing yourself to visit 10,000 things under the pretext that you only have one year to go around the world… There's also something good about staying longer in one place.
We have more time to meet people, discover a place more deeply… That's also part of the journey! And if you think it's time for you to go home, then go home! It's not more complicated than that…
Always keep the freedom to do what you want to do
It is impossible to predict if you will fall in love with a place, if you will need a break, if you will meet someone who will change your itinerary. So stay flexible! Do not book your tickets 3 months in advance, do not hesitate to change your flight dates if you have a round the world ticket (we have changed almost all our dates 😉 )
It is this limitless freedom that makes such a journey so interesting.
So here we are, slowly reaching the end of our trip around the world. But we are not sad, on the contrary! We are thrilled with everything that awaits us on our return. (except maybe furnish the apartment 😉 ). As we were telling you, we didn't return as planned after a year of travel because it wasn't really the time for us. At that time, we would probably have returned with regrets, but now it just seems to us that this is the right time…
So have we caught the "traveller's blues"? I don't think so, no. We simply just keep listening to our desires, over and over again. Besides, we kept some good stuff to end our trip with Patagonia 😉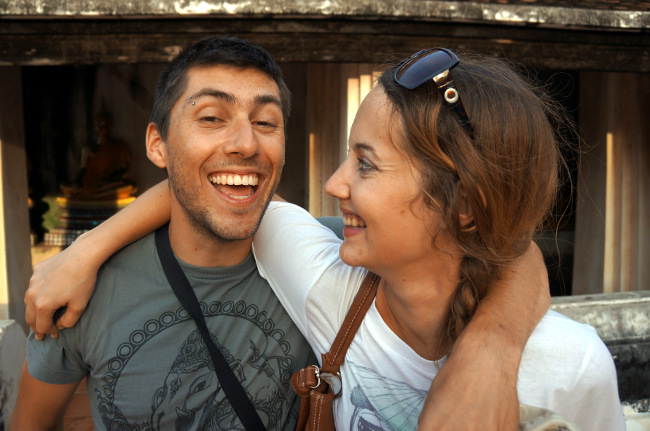 What do you think? Do we look sad???