It has been almost a year since we started the blog and also this series of articles about "When and in which season to come and visit Vienna".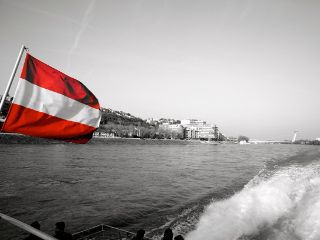 It is now 10 days before our departure from the Austrian capital and just as the heat wave is in full swing that we are sharing with you the 4th and final part of this series of 4 seasons in Vienna: A summer in Vienna.
Weather in Vienna during summer
In terms of weather, Vienna enjoys a so-called continental climate. This means that winters tend to be cold and dry, while summers can be extremely hot and stormy. For the little Swiss we are, we were not really used to temperatures that regularly exceed 30°C. But you will know that in Vienna it is anything but rare between June and August. Well, it's nice, but what do you do when the thermometer goes crazy?
Where to stay in Vienna

Accommodation in Vienna is unfortunately relatively expensive… But don't worry, there are still some good alternatives, especially in terms of youth hostels.
If you prefer to choose a hotel or hostel, we recommend that you visit the website of Hotelscombined. It is a search engine that allows you to compare several major booking sites such as Booking, Agoda, Expedia and many others. In short, the guarantee of the best price!
Youth hostel does not necessarily mean dormitory… In Vienna many hostels offer double rooms with private bathrooms, in short it is like in a hotel but cheaper! Our advice: Have a look on Hostelworld and look for accommodation thanks to the map option, everything that is close to the centre and Mariahilf will be an ideal location to discover the city on foot! My little favorites? Wombats city hostel, Wombats city Lounge, Ruthensteiner
The alternative? rent an apartment. In Vienna there are hundreds of holiday homes. The prices are clearly not cheap, but it can still be advantageous to have an apartment compared to a hotel room because you can save a lot on restaurants.
If you'd rather choose your accomodation based on location you can take a look on the map below. You'll see all available apartments and hotels for your desired dates / price range:
Have a drink your feet in the sand in Vienna
A little like Paris Beach, Vienna also has its own small promenade along the Danube Canal where terraces with sand and ice merchants can be found. So while I really don't recommend to swim in the canal (it's not allowed anyway) that passes through the center, I really recommend it for a drink in the early evening and enjoy being able to slip your feet in the sand, there's nothing like it!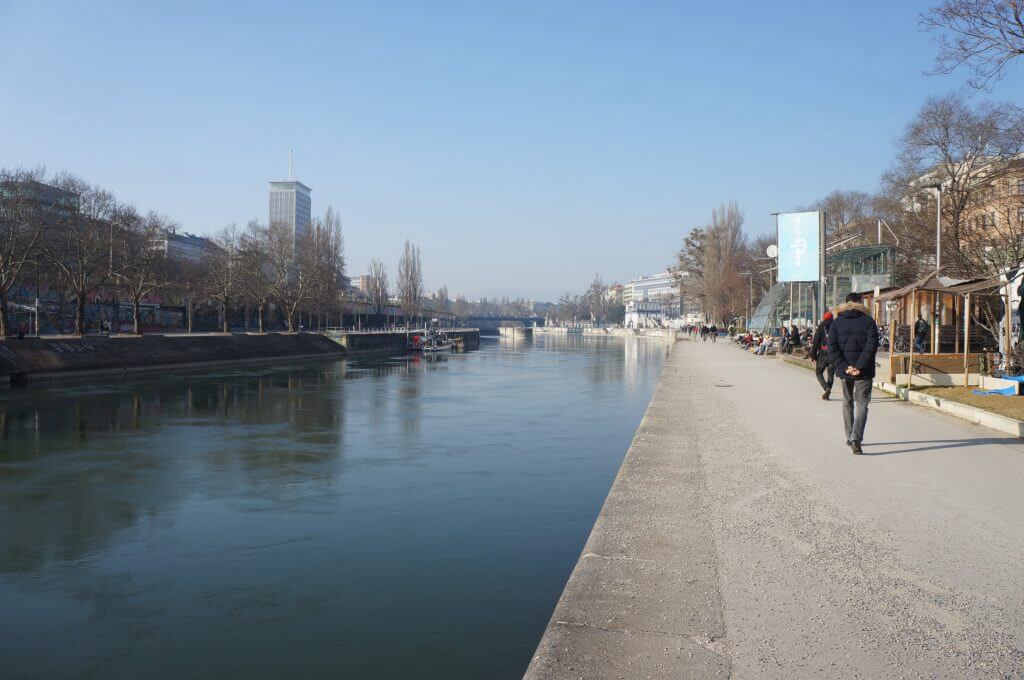 Swimming at the Donau Insel
If you are not interested in drinking a cocktail with your feet in the sand (it's possible 😉 ), you can also cross the Danube Canal and go to the arms of the river called the new and old Danube. There you will also find many small beach restaurants but also fishermen's restaurants serving fresh fish.
If you plan to dip in the Danube, my little preference is for the Donau Insel. (Danube Island). This island is in fact artificial and was created in the first place to channel the flow of the Danube a little better and avoid flooding of the city.
Besides, during the recent floods, Vienna was spared! In short, this island, which I promise you, never gives the impression that it was created by man, is 21 km long and 70 to 210 metres wide. All the length is a paradise for swimmers, hikers as well as cyclists and rollerbladers! It's definitely an excellent option to get out of the stifling heat of the city center!
Enjoy the evening in Karlsplatz or at the Vienna Opera House
Well that's not all, but Vienna is also a city that offers many cultural opportunities in summer. For example, you can enjoy live broadcasts of an opera play in the main square just in front of the majestic Vienna Opera House. And it's free. Imagine a big screen, a great audio system, a large square with people sitting on the floor and sausage vendors sitting next to champagne flute vendors and you will have an image of what awaits you in the heart of the capital.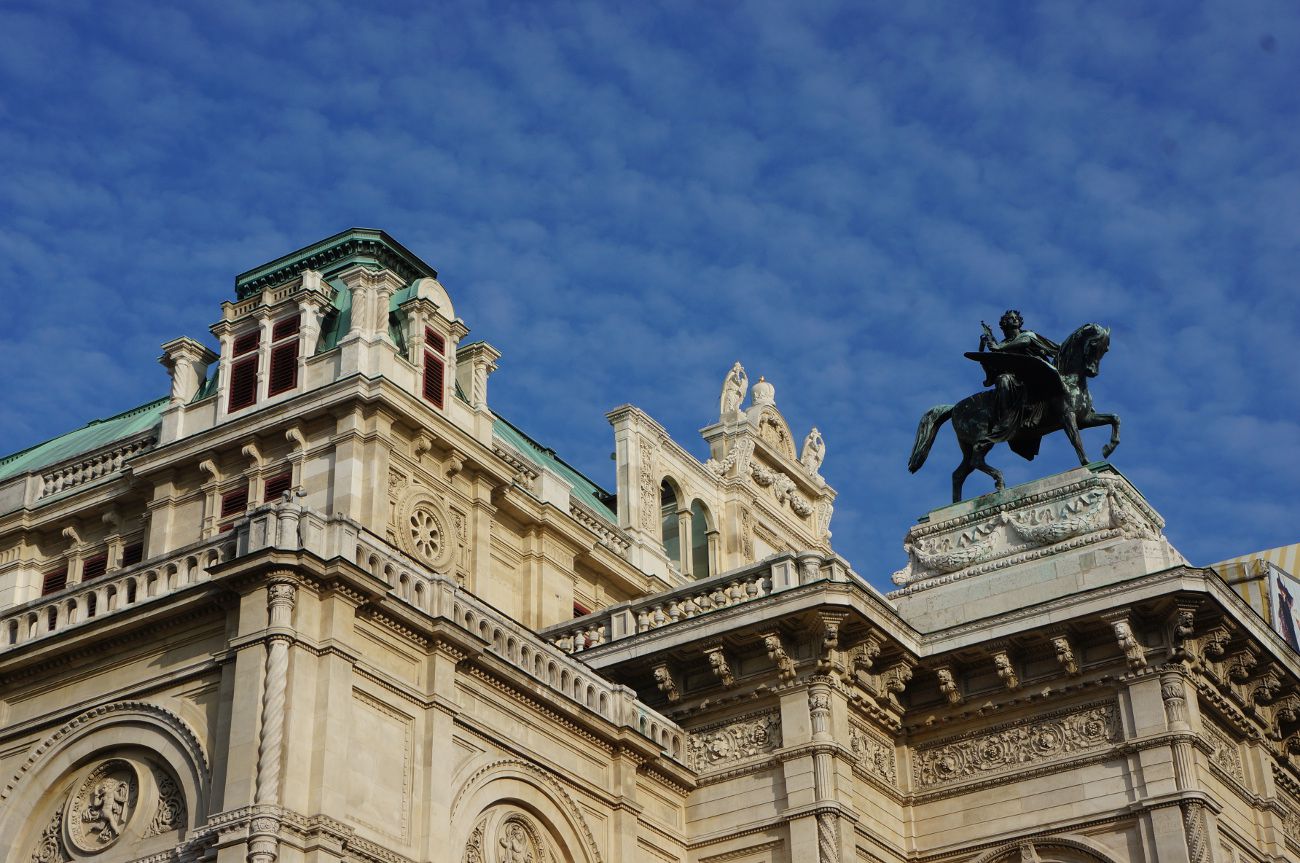 If you like music you can also go to a concert in Saint-Charles Borromeo church. In winter Karlsplatz is a small paradise to stroll around the Christmas market and in summer it is a small oasis of calm a few steps from the city centre. For the concert program it's this way.
Have a walk in the Belvédère park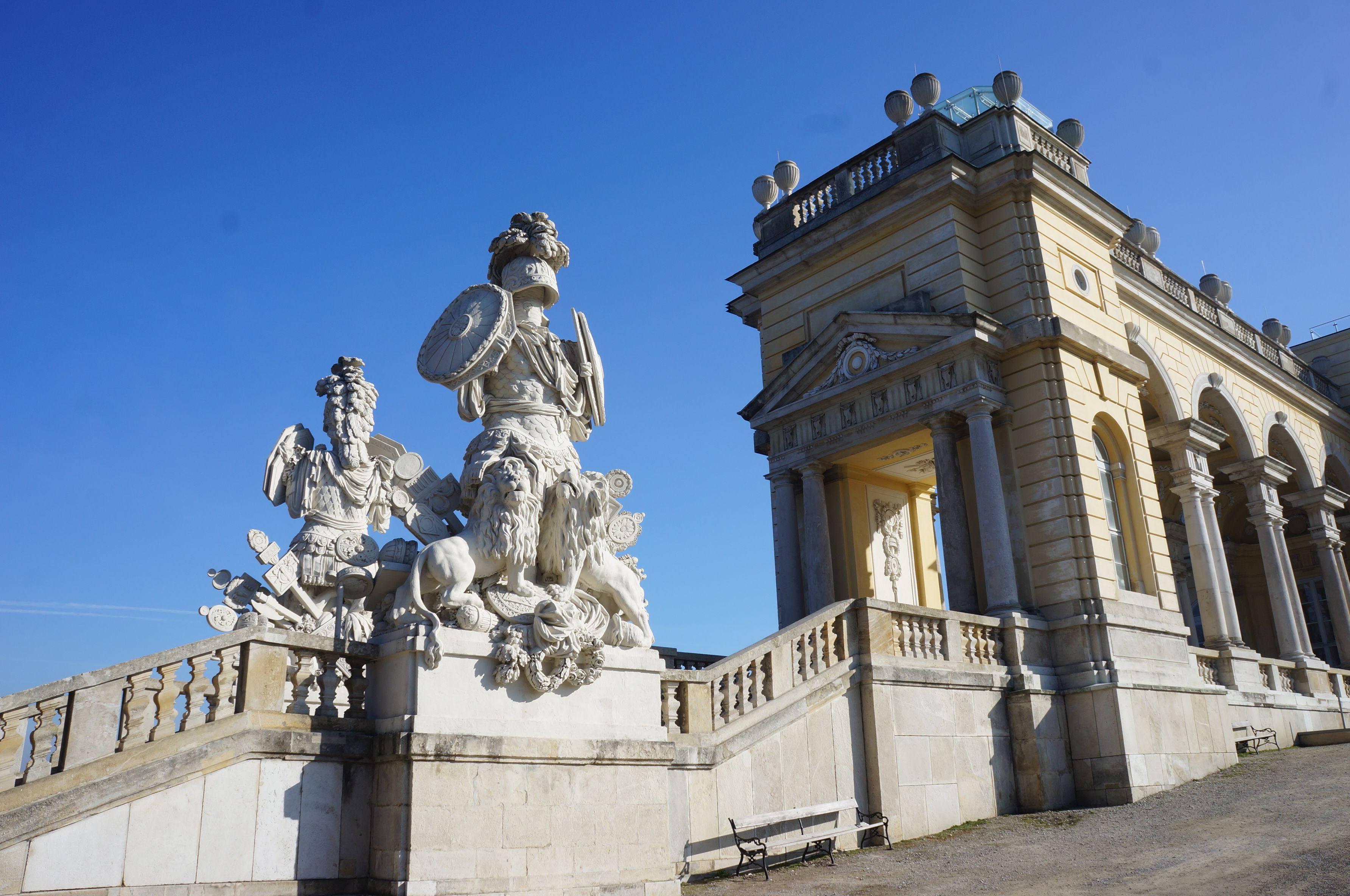 We had already told you about Schönbrunn Palace and its magnificent gardens, but we definitely couldn't miss the opportunity to talk to you about Belvedere Palace. In addition to hosting a magnificent exhibition by Klimt, Belvedere also has a magnificent park where it is a pleasure to walk.
Strolling around the Naschmarkt
If you are hungry or just want to whet your appetite, then a short trip to the Naschmarkt is a must. This market, nearly 1.5 km long, is the oldest in the city. Its first traces in history date back to the 16th century! In 2013, it simply became the favourite meeting place for Viennese people for a small morning brunch or a small drink on a terrace in the evening in one of the many restaurants located in the small market houses. Personally, I really like this place. It is one of the few places that subtly mixes tourists and locals. Moreover, it is almost one of the few tourist attractions that still seduces Viennese people as much as ever.
A walk in the Lainzer Tiergarten
If during your stay you want to stretch your legs a little, then we will only recommend a walk in the Lainzer Tiergarten in Vienna. This green space located at the terminus of the U4 metro line is a relaxation area of nearly 24 km2 where nature has been totally preserved. This park was founded in 1561, and was originally a private hunting ground for the relatives of Emperor Ferdinand. Moreover, today there are still nearly 800 warthogs, 300 deer and 700 sheep living in complete freedom. During our walk last weekend we met two warthogs 😉
The park is mainly on a slope, which means that you will also have some nice viewpoint to admire Vienna from above!
Visit Vienna

If you wish to do
activities in Vienna such as museum visits or tours
, we recommend that you book your tickets via the internet in order to benefit from the best prices (and also avoid queues) 😉 To find activities, we recommend that you take a look at the site
GetyourGuide
. In total, they have more than 200 activities and visits in and around the city of Vienna
See the activities on GetyourGuide
Cycling to Bratislava and come back by boat
Another very nice activity to do if you are not afraid to let your little calves work a little is to take advantage of the sunny days to rent a bike and go to Bratislava along the Danube. In all, you will have to ride 67km on your bike to reach the Slovak capital. For the return you can enjoy resting either on the train or on the boat which will take you back to Vienna in 1h30. Find here our article on Bratislava.
Getting to Vienna

There are also many flights arriving in Vienna from most European cities. In order to find the best price, we recommend that you compare rates from your city on Skyscanner.
But as you certainly know, flying is not very environmentally friendly, so if you can, using the train or the bus could be an option
If you are looking for information about Flixbus or the interflix pass, check out this article.
As you may have guessed, we are leaving Vienna in two weeks with a lot of emotions. We really enjoyed our little Austrian experience. One thing is certain: we will certainly be back to see our new Viennese friends after our world tour!
We'll miss you beautiful Vienna !
NB: Please note that this article contains affiliate links to partner sites. If you buy a product on one of their sites you will not pay more but we will receive a small commission; this will help us to keep this site alive.