Ahhhhh the Valais…. Usually it is Benoit who talks to you about his dear little home township, but for once it is me who will take the plunge.
I have been living with the Valais since I was a child because my parents and I used to spend our winters there regularly skiing. But beyond a few resorts, I didn't know anything about it at all… After 10 years of living together with a Valaisan man, including a year of marriage and many escapades in the canton, I wanted to talk to you about my favourite things in the region.
Favourites in Valais off the beaten track

Be careful, eh, in this article it's my little favorites to me. I deliberately excluded the most famous spots such as Zermatt and its Matterhorn, the Aletsch glacier or the Gianada foundation. Not that these places are not beautiful or interesting (far from it), but they are in my opinion a little too often highlighted to the detriment of other small areas that are just as worth a visit.
The Val d'Hérens
Undoubtedly our little darling of the Valais: the Val d'Hérens is a sublime valley that is almost out of its time. You can find all the beautiful Swiss traditions without falling into the sometimes somewhat kitschy side that some neighbouring valleys have adopted.
The Val d'Hérens is a little bit like our little bowl of oxygen and we go back as soon as we can! Hiking level we had done the tour of the Val d'Hérens valley almost 2 years ago and I went back there with my best friend last summer for a 2-day hike from Evolène to Nax.
But sometimes we simply go back there to enjoy the beautiful landscapes and take a few short walks on the side of the blue lake in Arolla or towards the Mandelon mountain pasture which offers a view to fall on the Matterhorn.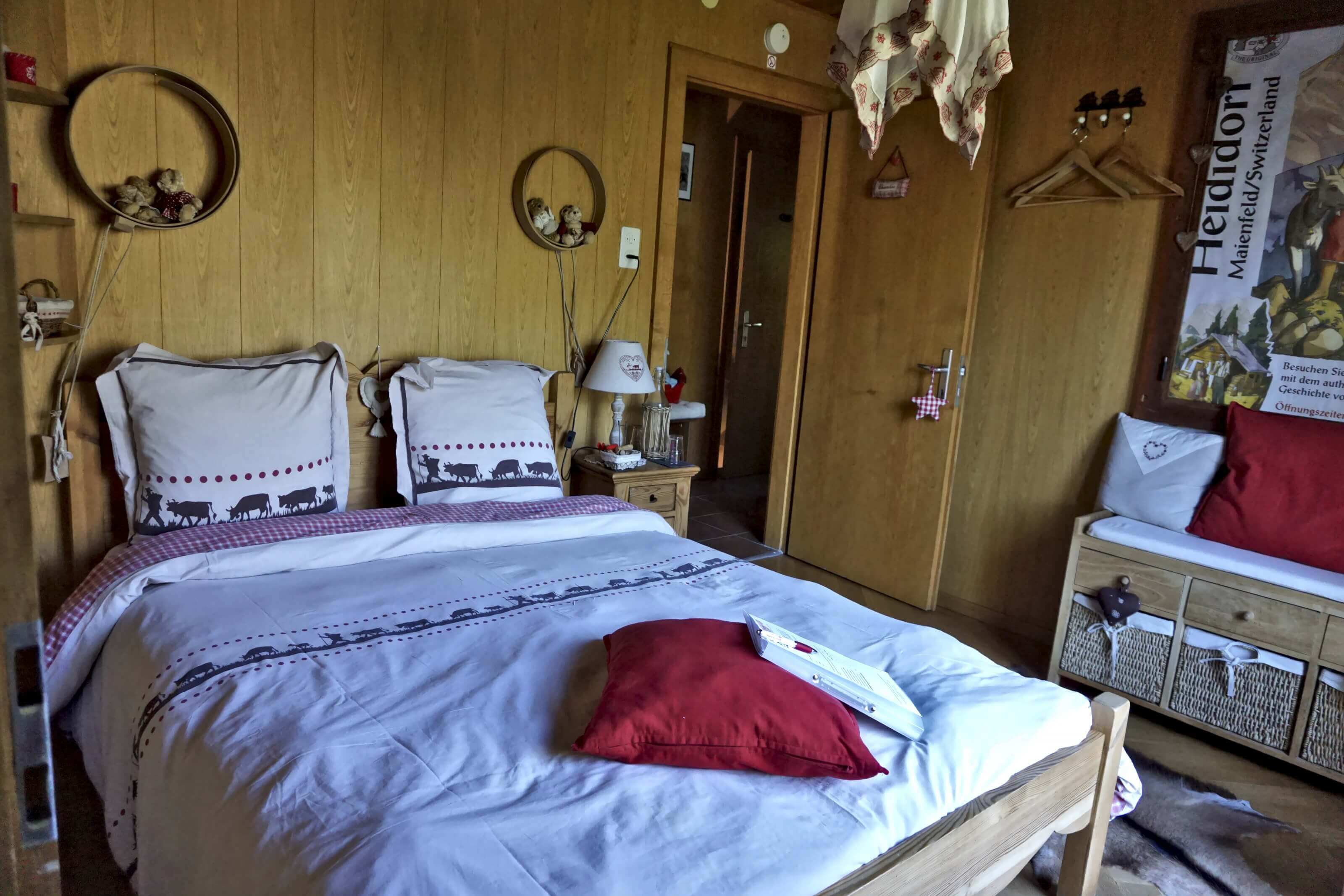 Our favourite oasis in this valley is the magnificent B&B run by Patricia: le chalet le Rucher. We have known Patricia for a few years now and we have redesigned her website last year. Her small chalet is a real cocoon of happiness with a warm and intimate atmosphere (there are only 2 rooms).
Le col du Nüfenen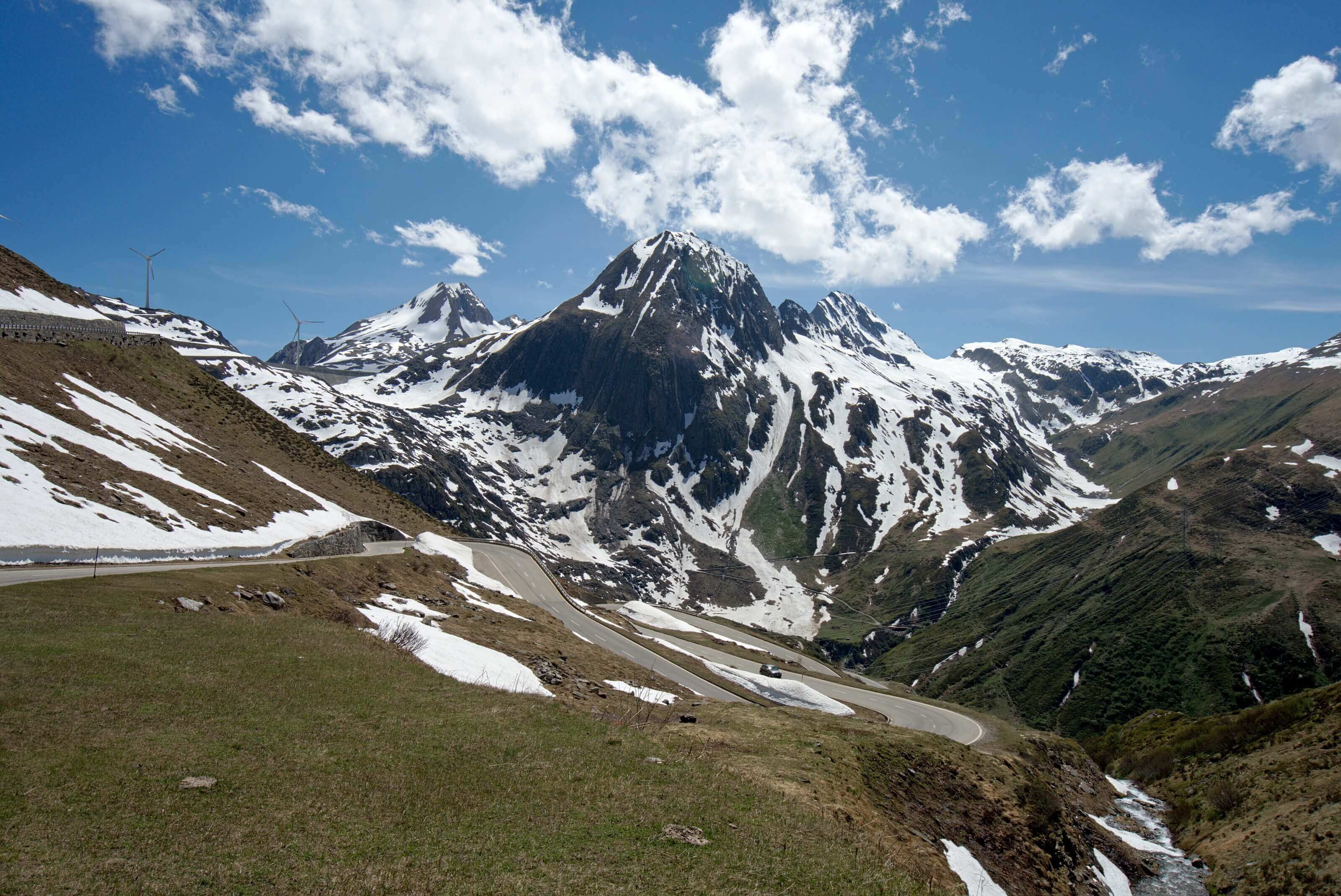 This pass we had seen it several times in pictures but we had never been there. It must be said that the Nüfenen is not quite the next door either! But a few weeks ago, when we were in Ticino, we thought that this pass was well worth a detour on the way back.
In fact, this pass forms the border between the Valais on one side and the Ticino on the other, but let's face it, it's not the most direct way to get to Ticino, especially if you go to Locarno or Lugano… But very sincerely the little detour is well worth it! The winding road that climbs to 2478m is ultra impressive.
The Bisses of the Valais
The Bisses are a 100% Valais speciality. In fact, they are long irrigation canals that divert part of the water from the torrents to the fields or vineyards. Their history dates back to the 13th century (even earlier according to some historians). But as usual, we're not here to give you a history lesson.
I like bisses because when Benoit proposes a short hike along a Bisse I know in advance that the day will be relatively flat! 😉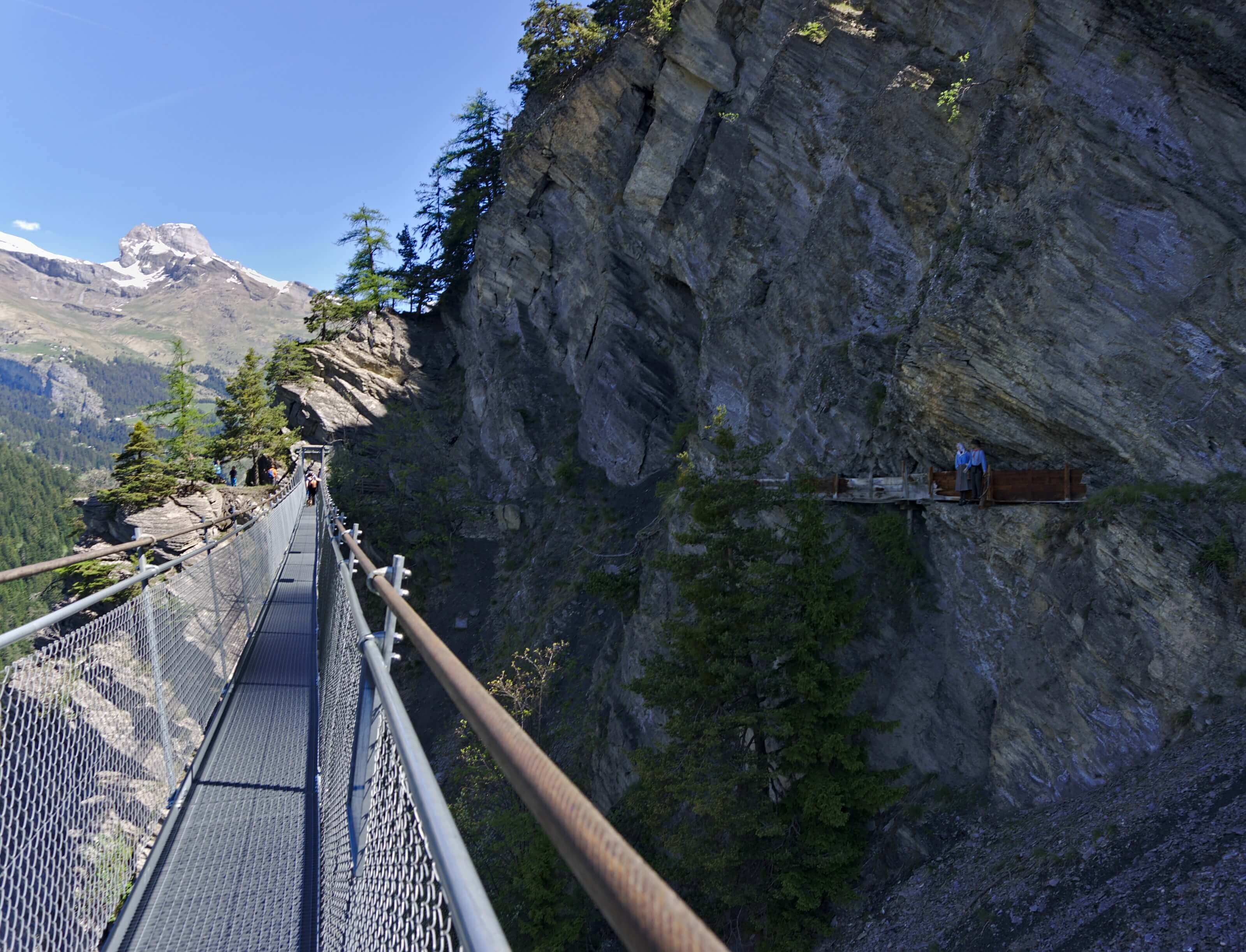 We have already done several Bisses in Valais but one of the most famous and scenic is probably the Bisse de Savièse. This bisse is really impressive because it runs along the cliff on a small path and it is decorated with several very vertiginous footbridges. 😉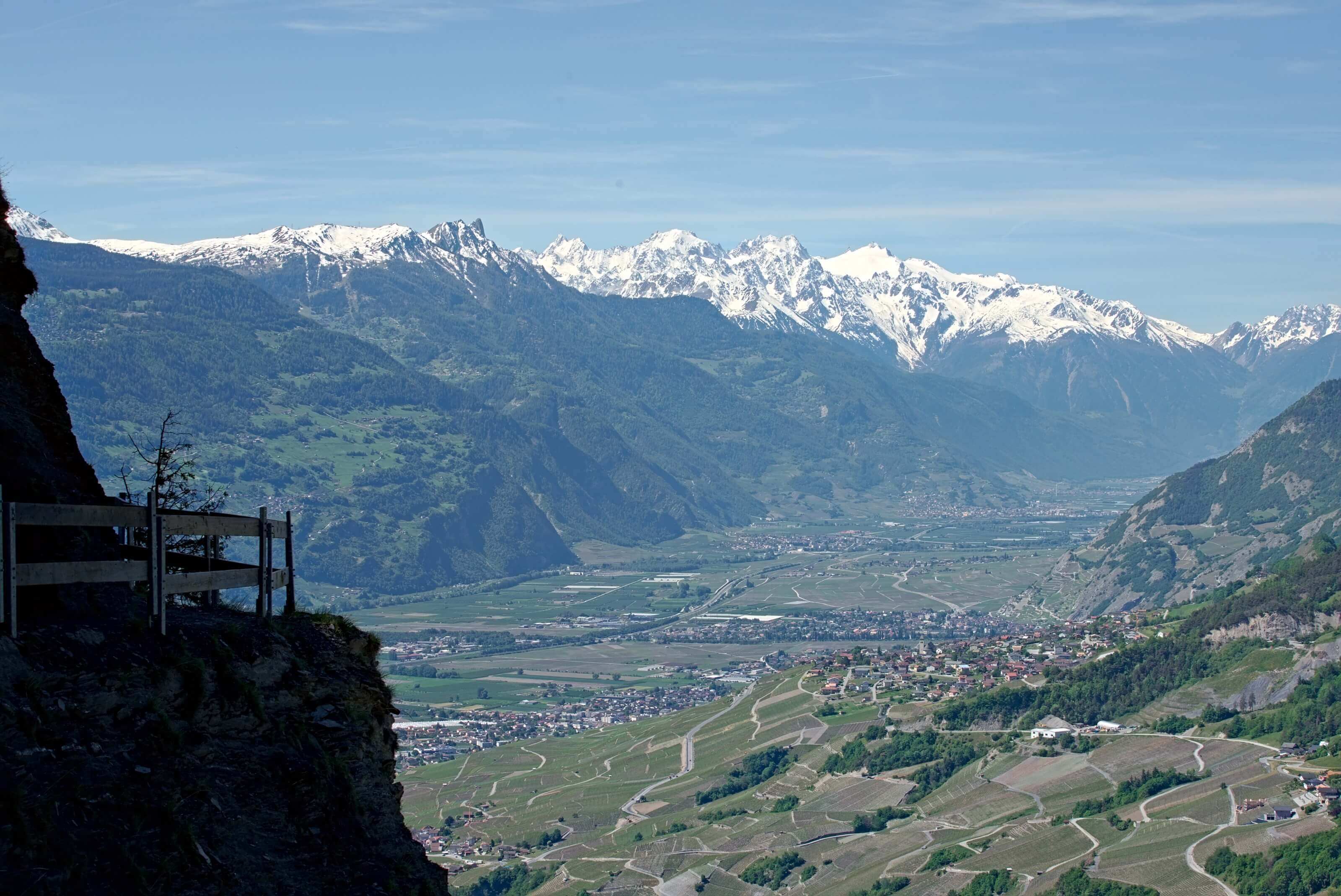 NB: If you want to come and see the Bisse de Savièse, I strongly recommend that you come during the week or early at the weekend to avoid crowds. For more information: the official website of the Bisse de Savièse
Info
There are more than thirty Bisses in Valais. Some are "only" maintained while others are still in operation.
Find all the Bisses and walks on the official website of the Valaisan bisses
Morgins and Pointe de Bellevue
Morgins I tend to talk about it quite often. At the same time it's normal, this is where I've spent most of my winter weekends since childhood and it's also where we met Benoit. If I enjoy coming here in winter to ski, I must say that I like to come more and more in summer to hike too.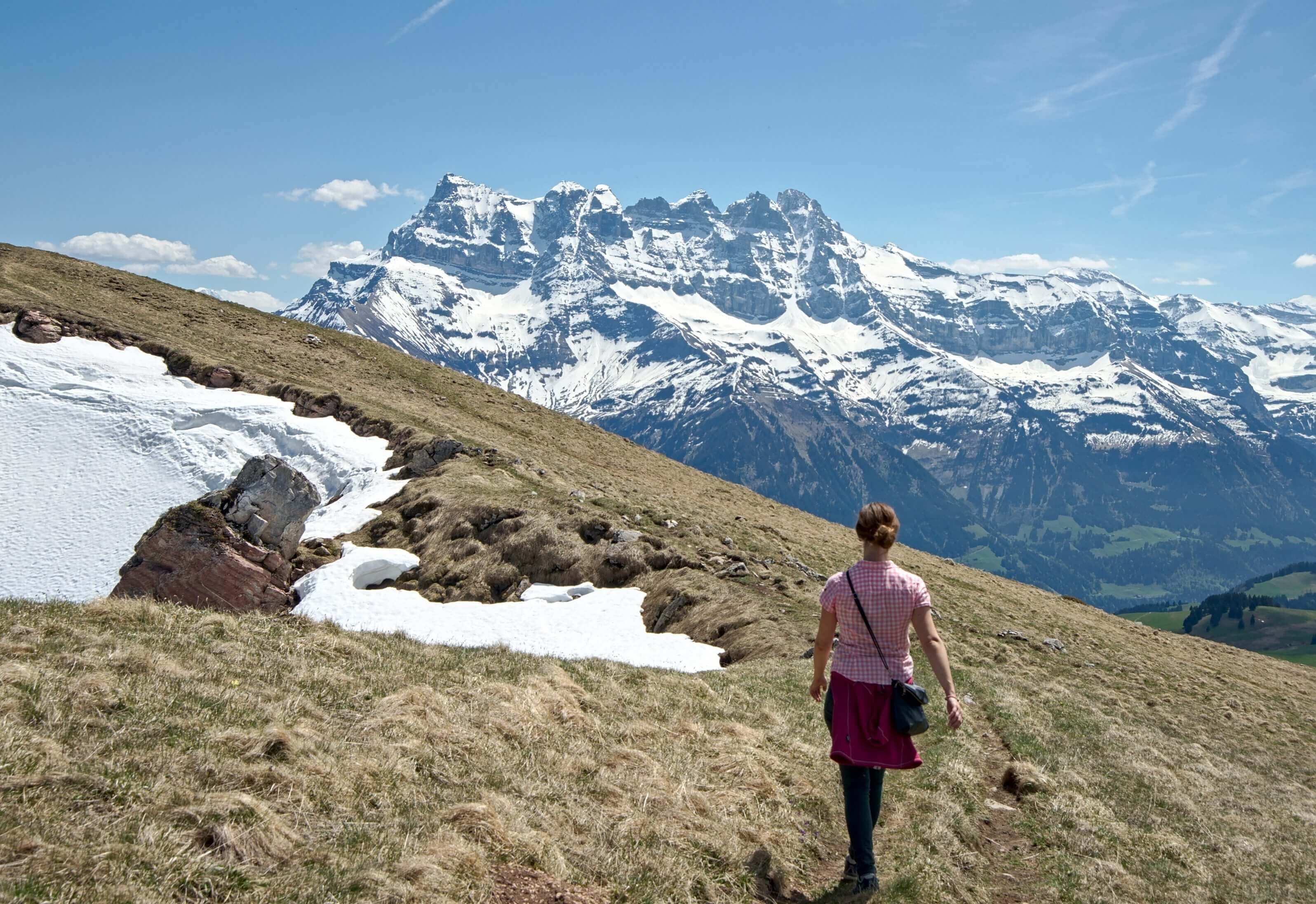 We settled there for a month when we came back from Chiang Mai to work quietly. We took the opportunity to return to admire the view from the Pointe de Bellevue. Find our article on this hike in Morgins that we wrote last year.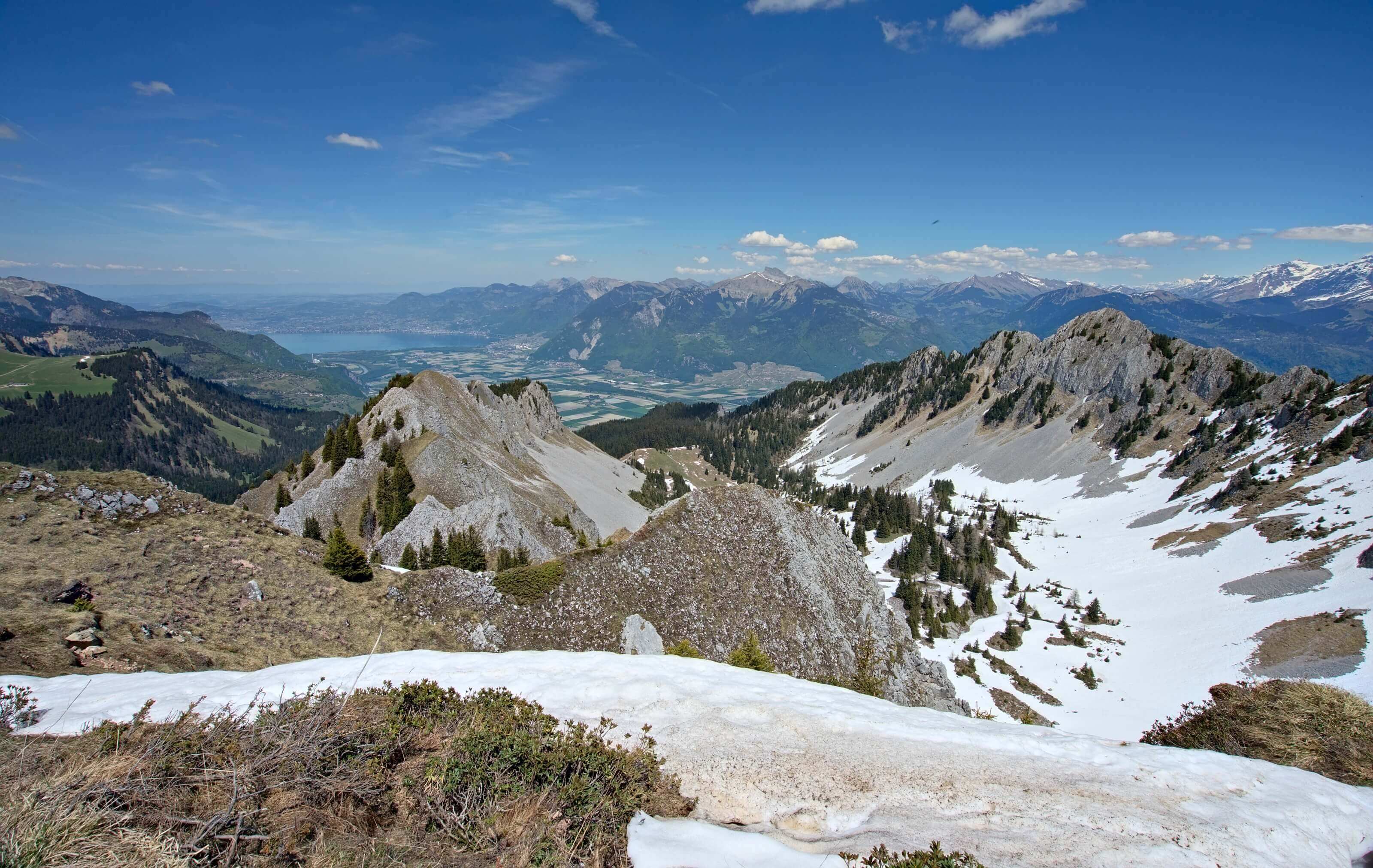 The Pointe de Bellevue is a steep climb of 860m on an ultra easy and accessible path. What's the best? The 360° view at the top on dents du midi, the Alps but also Lake Geneva.
The Barme Plateau
I had probably already visited Champéry station about thirty times, but for some reason my curiosity had never pushed me to the Barme plateau before. It was only last summer, when we went on a tour of the Dents du Midi, that I had the chance to discover this place for the first time.
From the first visit it was a favorite! This kind of small basin located only a few kilometers from Champéry is a real little corner of paradise!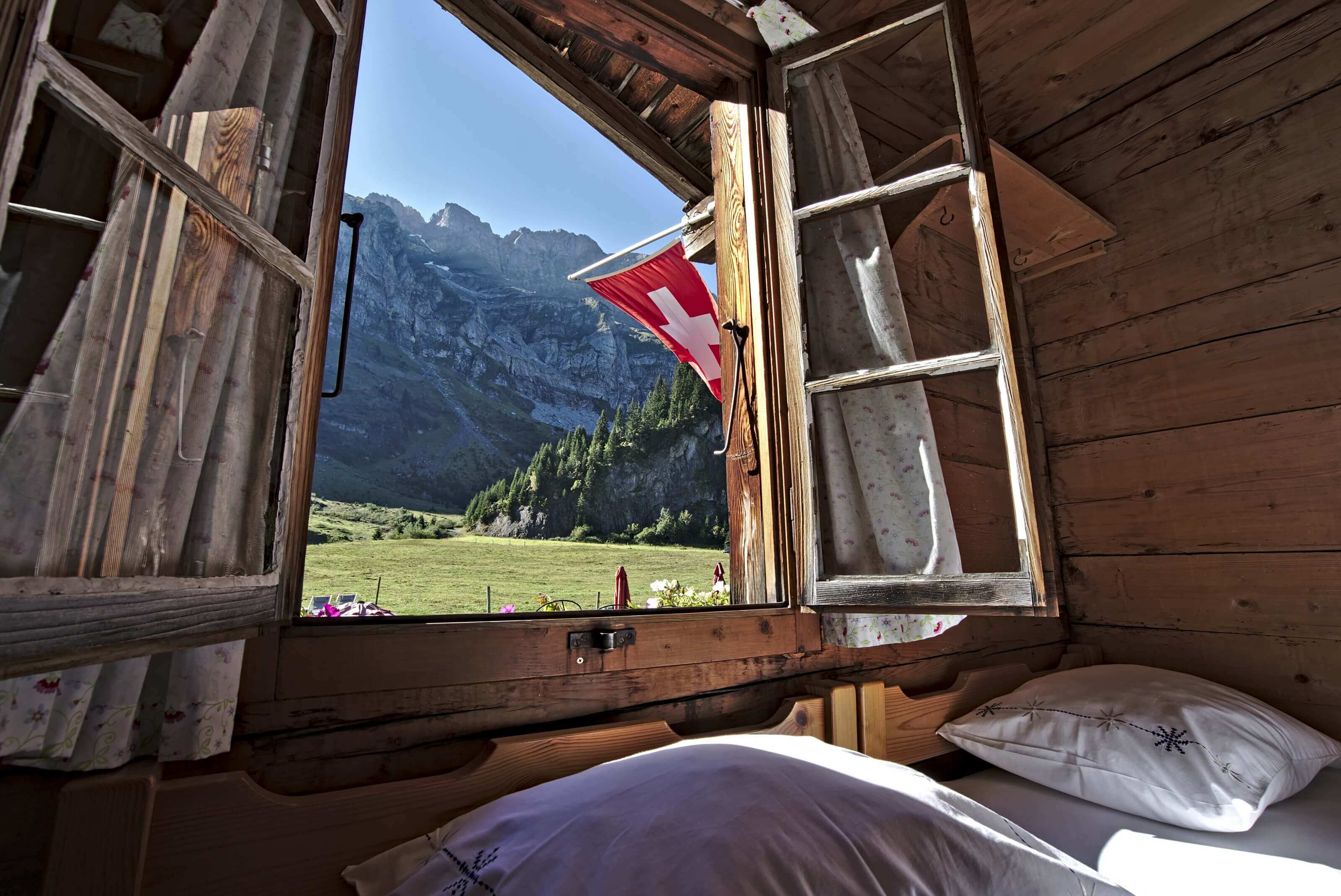 Since then, we have come back several times, whether to sleep in Barmaz's canteen before leaving for the tour des dents blanche or simply to have something to eat. Each time we leave with the smile up to our ears (and the stomach much too full);)
Our ebook
If you are preparing the Dents du Midi tour or one of its variants, we have created a complete guidebook in partnership with the association of the Dents du Midi tour. It will be your indispensable partner both in the preparation and on the trails of the tour 🙂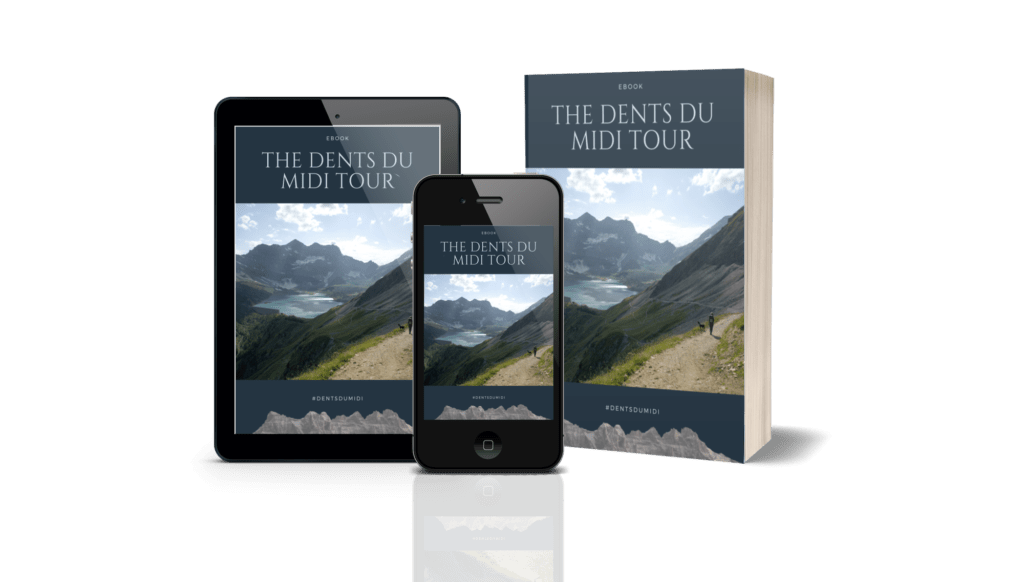 The mountain huts in Valais
Yes yes I know, mountain huts and refuges are not exclusive to the Valais… But for me it was here that I discovered and learned to love these very special accommodations. Often a little cut off from the rest of the world, refuelled by helicopter or on the back of the guard, these small huts perched in the Valaisan Alps are for me the most beautiful!
As for the favorites if I had to mention only one, it would be without discussing the Susanfe hut, or more commonly called the happiness hut. Why this hut more than any other? So no, it's not just because the guardian is also called Fabienne (mouahaha).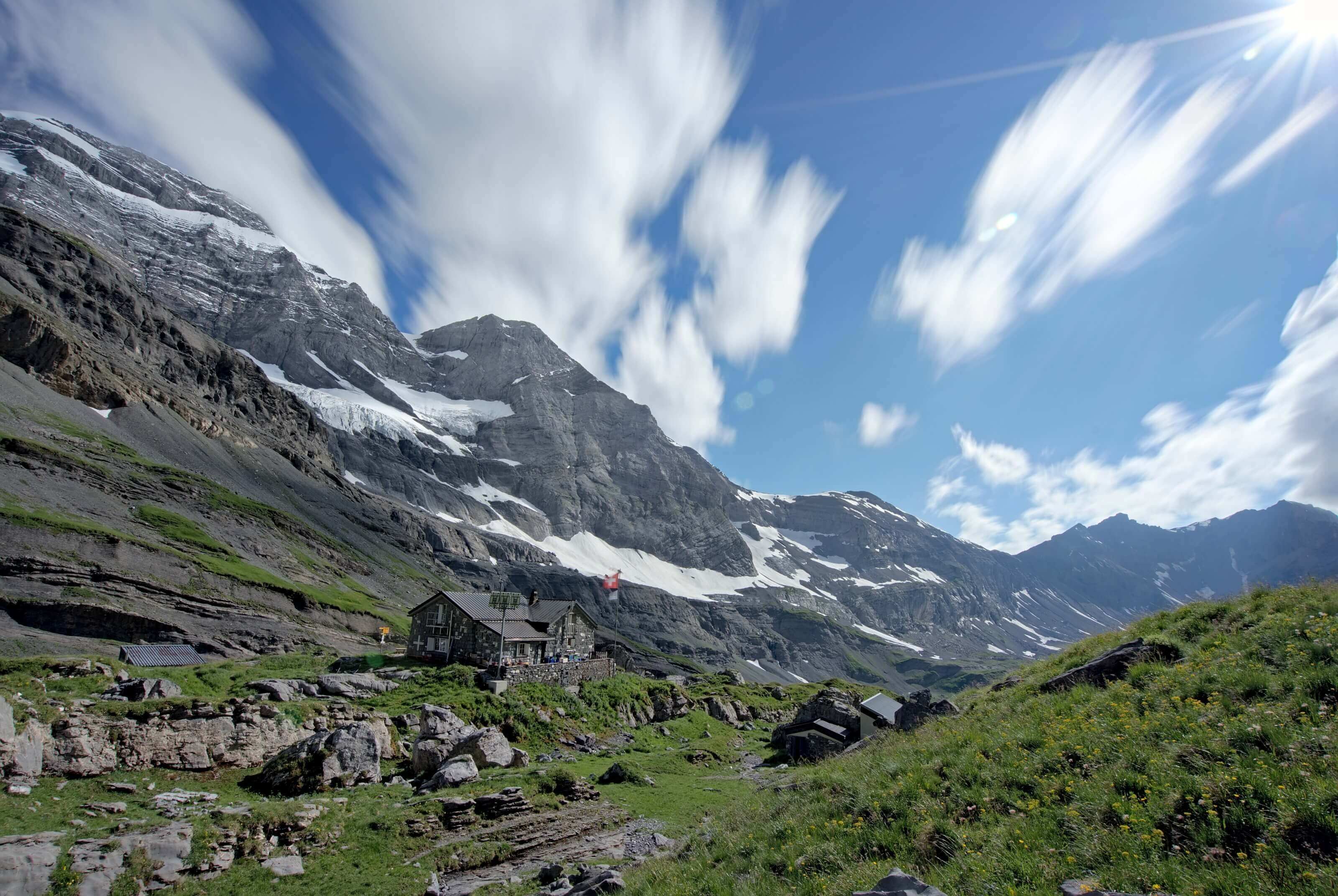 Susanfe hut is just the definition of the little corner of paradise with a warm and smiling welcome and a top-notch cuisine (and a great dog named Névé who makes sure that no sausage is accidentally left on a table). 😉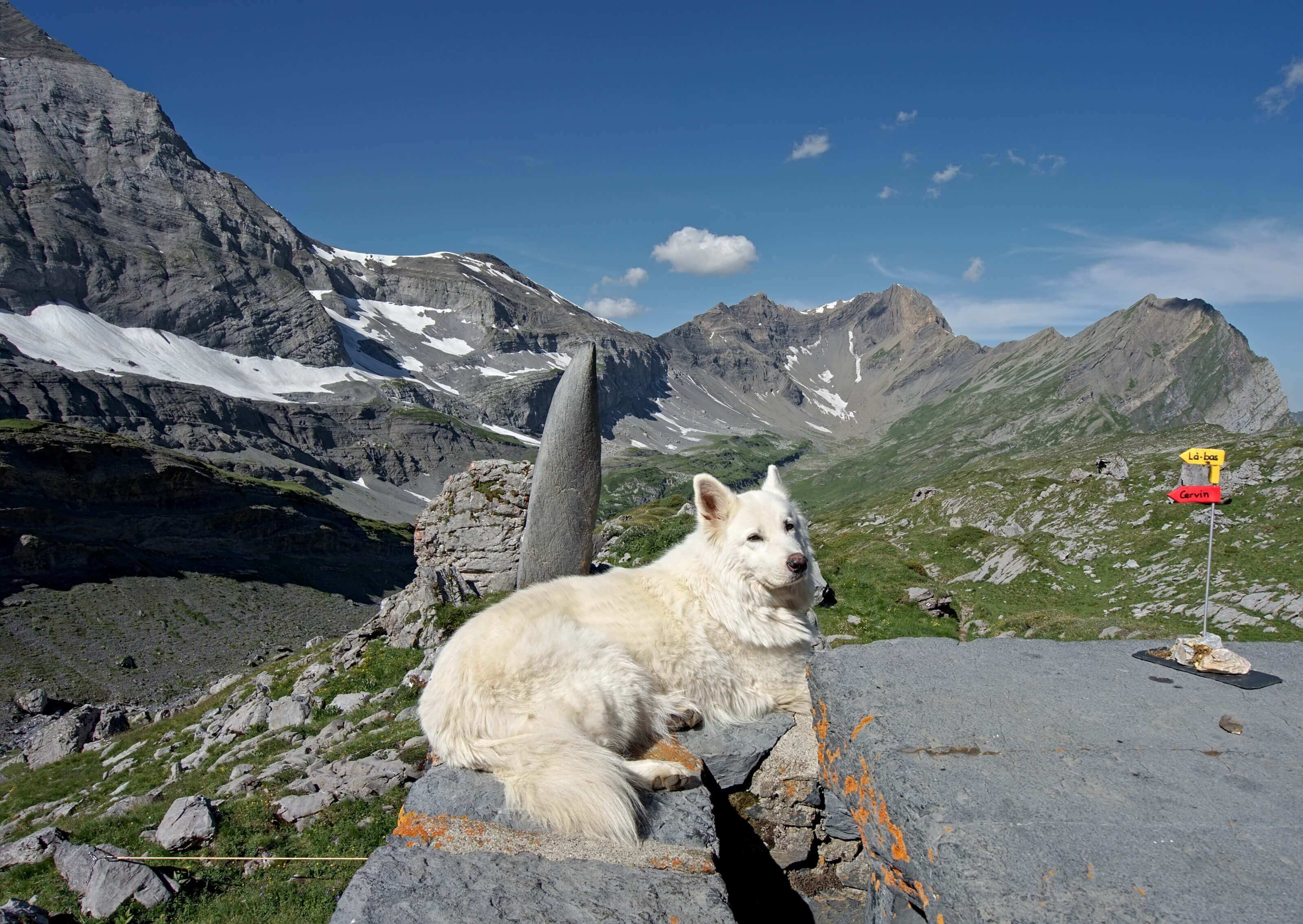 The Val de Bagne
It's Benoit's home region and no, I'm not trying to please my in-laws by writing this, but this area is really one of my favorites.
Initially, the Val de Bagne it is known for 2 things: the upscale resort of Verbier and the cheese. So I'm not a fan of the resort where James Blunt and Madonna come to refine their sliding technique. For me, the REAL Val de Bagne is located a little further away .
I really like the walk along the Bisse du Levron to the alpine pasture of La Chaux and the descent into the pastures where we meet dozens of small authentic mazots (typical wooden houses). A little further down the valley there is also the Mauvoisin dam, which is worth a visit.
Moreover if you want to combine the hut and val de Bagne option you can find our article on the Panossière hut, a 2-day hike with a night in the hut and arrival at the Mauvoisin dam.
Lake Tanay
Lake Tanay is located just above the village of Vouvry at 1480m. What I particularly appreciate here is that access to the lake is almost exclusively reserved for walkers (there is the possibility of taking a 4×4 taxi but honestly given the price of the latter, it still limits the flow of people).
To access Lake Tanay you must leave your car at the Flon car park in the commune of Vouvry. From there it is a short but steep climb of less than an hour to reach the lake.
At the top you can start by going around the lake, grilling at one of the many grill stations or eating a walrus in one of the lake's small restaurants.
For the most motivated, Lake Tanay is also the starting point for a hike towards the Grammont.
Benoit had already told you about this hike a few years ago in an article. 1100m of climb, 1100m of descent but above all a breathtaking view of Lake Geneva!
Le Vin valaisan
Big debate in our life at the beginning of the relationship: what wine should we drink? Having grown up in Lavaux, for me it was undeniable that the best white wine is the Epesse or the Dézaley. Benoit, on the other hand, swore by Valais wine. So as we are people full of compromise and we love each other very much, thus we have found a deal: in our couple the white comes from Lavaux and the red from Valais!
If that's not diplomacy 😉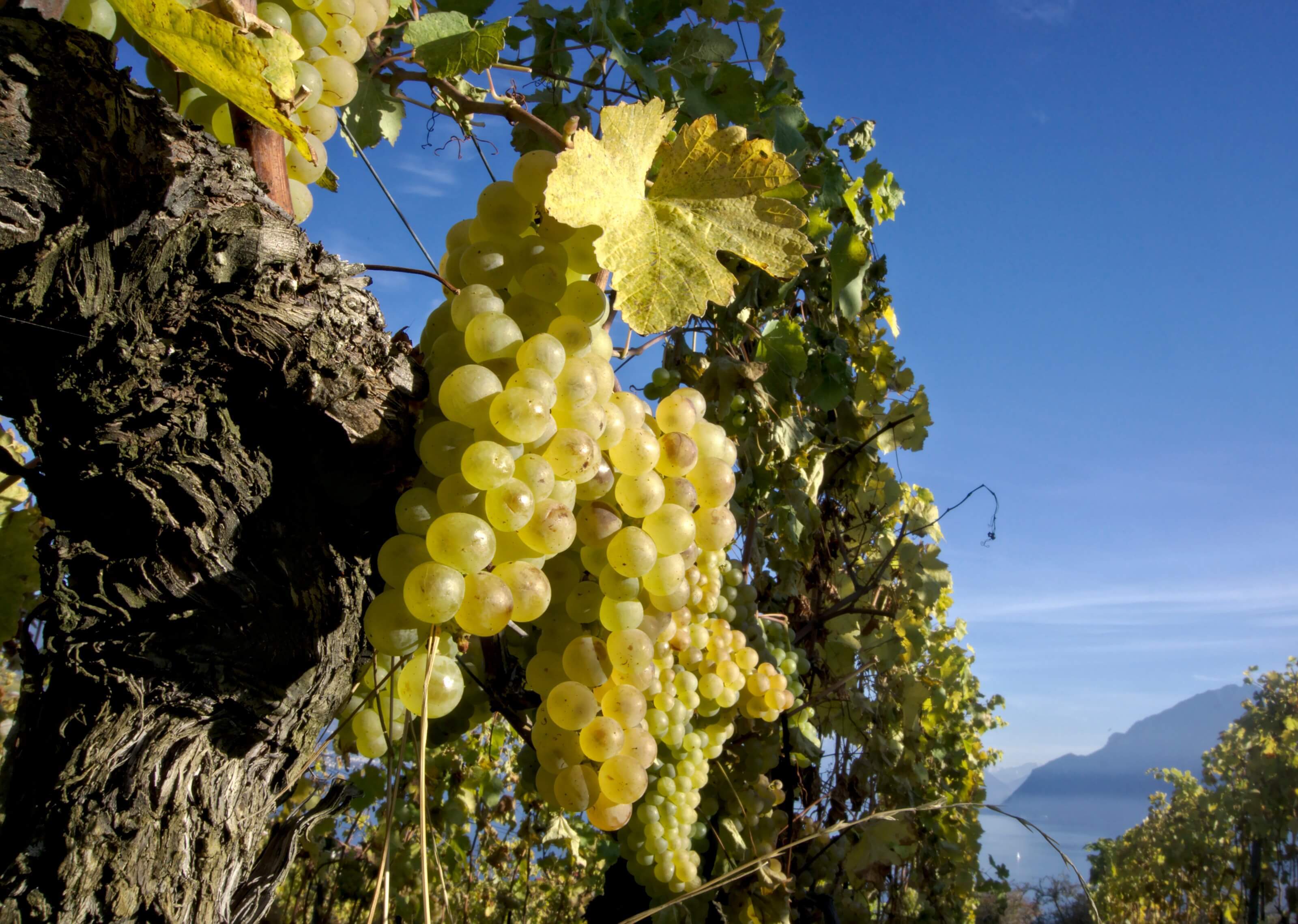 No more seriously, the Valais is one of the best wine-growing regions in Switzerland. Some grape varieties are typical such as Humagne, Cornalin or Arvine, but others more classic such as Syrah also have a very special flavour when they come from the Valais.
The Monthey Carnival
I think I would be denied by Benoit's friends if I write a 100% Valaisan article and don't mention Monthey's carnival in my selection. 😉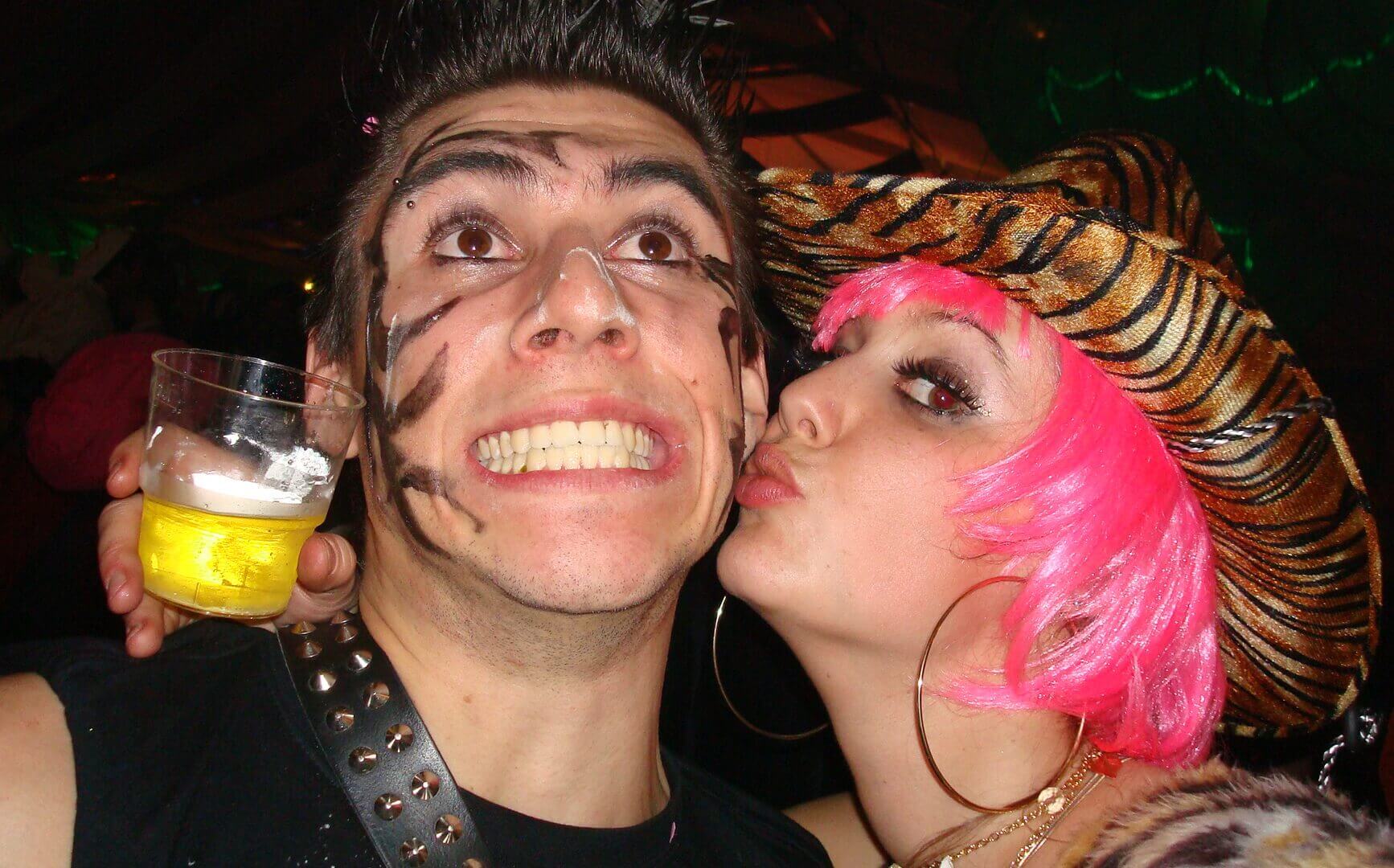 Before I met Benoit, I already knew Monthey's carnival, at least by reputation. But strangely enough, the prospect of going to drink Suze in a tent in the middle of winter while singing the Connemara lakes at the top of my lungs had never attracted me. Where Benoit was lucky is that we got together soon after a carnival, so he had almost a year to convince me to come and see it.
I got there a little skeptical at the first edition. I must admit that I only keep relatively vague memories of that first evening. What I do remember, however, is that we went back three nights in a row, and then the following years too. Each time the evenings were simply memorable.
In fact, with all our trips we have missed a lot of editions in recent years…. But we still have a few months to revise our classics from Sardou and Pimponicaille before the next edition, which will be held from February 20 to 25. Because this year we will try not to miss it!
Notice to amateurs… we certainly look a little ridiculous, but I promise this is also A LOT of fun!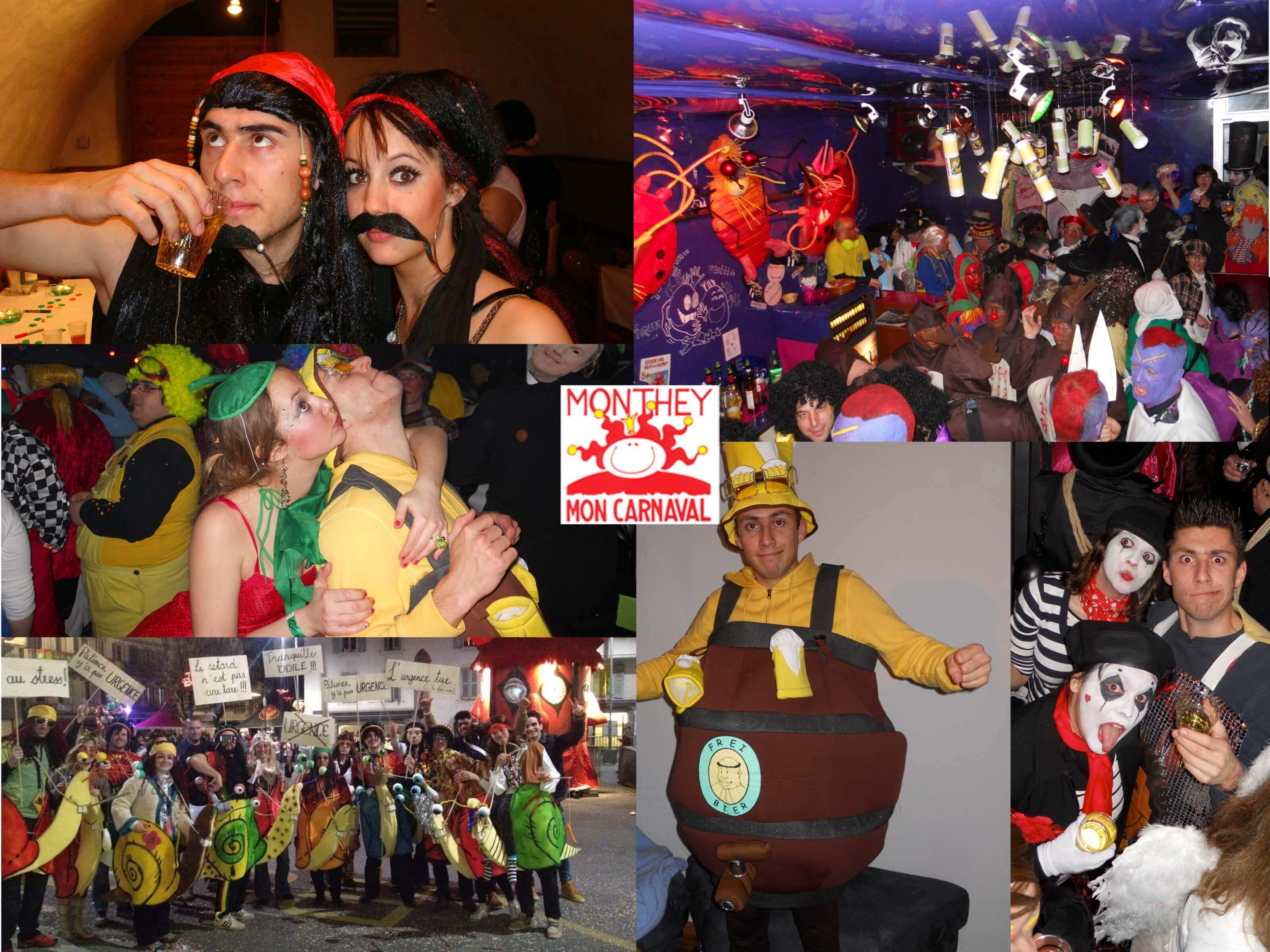 That's all for this small 100% Valais selection.
Well, yes, I had to do a little article on my adopted canton. I love to make fun of the little Valaisans, but deep down it has become my heartland too.