Planning the itinerary of your round the world trip is not an easy task and we spent a lot of evenings there in 2012 discussing, searching, imagining, making compromises, uncorking a small bottle to keep us going 😉 . There are of course many things to take into account when planning a long-distance travel itinerary, such as your desires (and those of your partner(s) if you are a couple or a family), your budget, the climate, security and so on! But don't worry, in this chapter we'll help you to see things more clearly on this matter!
Chapter 3 : table of content
Our free ebook in PDF format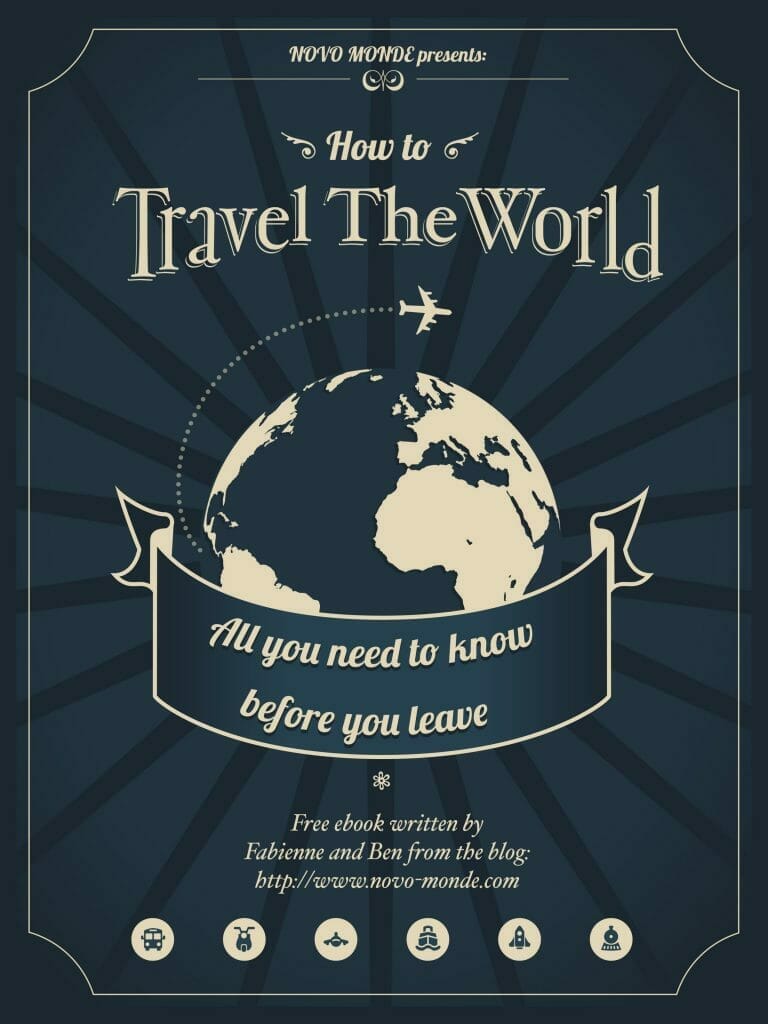 You are currently on the online version of our ebook. Below you can discover the full content of our online guide.
But if you prefer, our guide is also available in PDF format. You can read it on your computer, smartphone or tablet (or even print it out if you want). To get the ebook, just subscribe to our newsletter at the end of the page. To go directly to the registration form clic here.
A little sneak peek in the ebook:
Do you actually need a round the world trip itinerary ?
This may be the first question to ask yourself 😉 . There are two ways to do in our opinion:
If you are going to travel without a return date then honestly an itinerary is not essential, or maybe just for the beginning of the trip (the first countries).
But if you have limited time to do your round the world trip (6 months, 1 year) then an itinerary is a good way to structure your trip a little.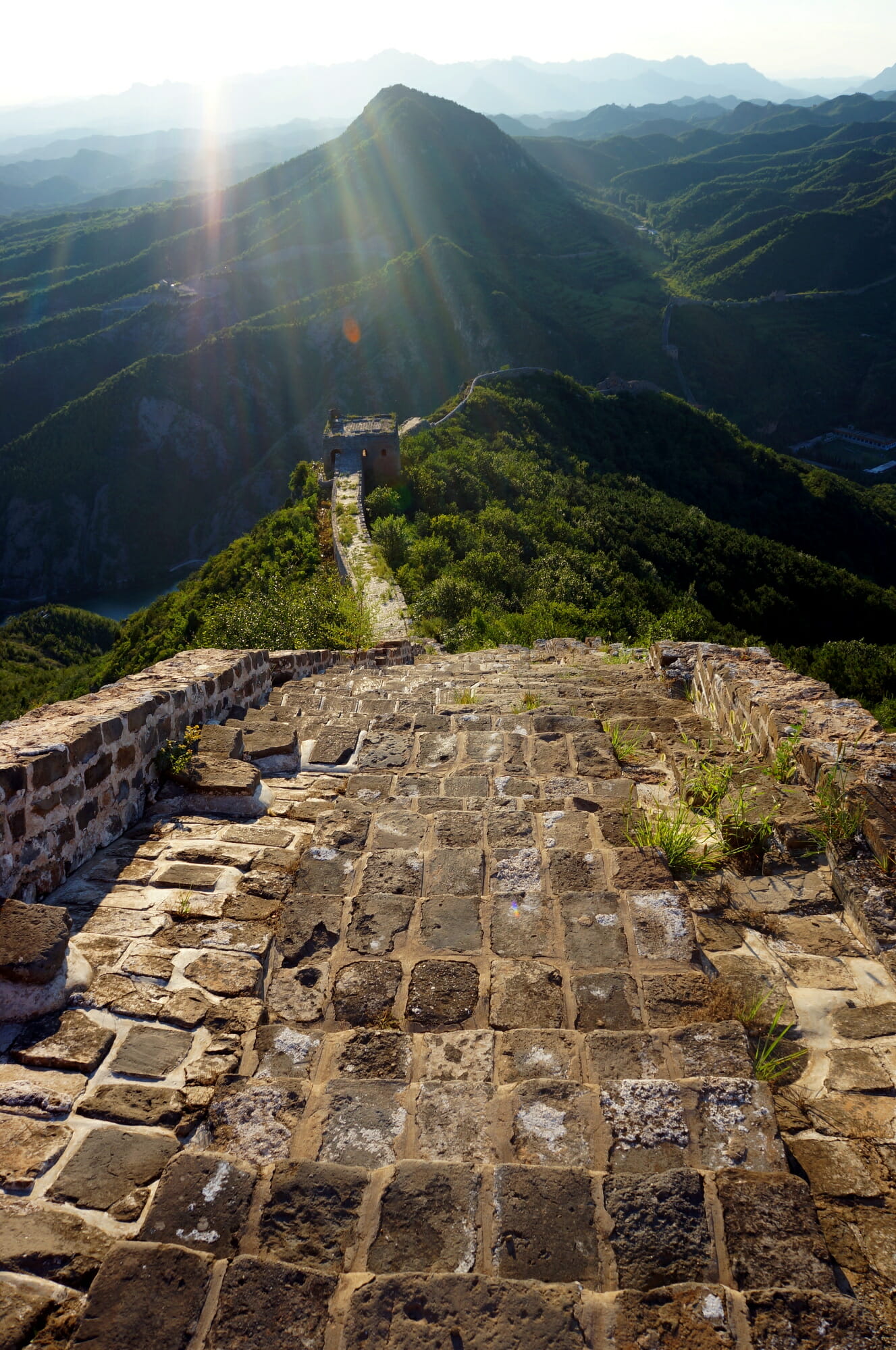 As far as we were concerned, we weren't too sure about planning an itinerary before our trip because we both felt that we had to leave room for the unexpected, for encounters and that we wanted to keep as much flexibility as we could. But nevertheless we finally decided to sketch one for the following reasons:
It forced us to sort out our ideas, to share our respective desires to give some direction to our journey.
It also forced us to find out more about some of the destinations and countries we were interested in. For example, we started our trip in China and I guarantee you that having some information about local customs, how to get around, some practical tips… helped us a lot when we got there.
And even more generally, seeking information when travelling in a country that is not ours is simply a sign of respect for its inhabitants. It shows that we were interested in local customs beforehand and it can prevent some mistakes.
We decided to buy round-the-world tickets (we will come back on this matter a little later in this guide) and therefore we had to have at least a sketch of a travel itinerary. It doesn't have to be ultra precise of course (round the world tickets are quite flexible) but you have to know at least the direction of the trip and more or less the regions that interest you.
So of course it only remains our opinion but we prefer to inform ourselves beforehand and sketch out a round-the-world itinerary. This does not of course mean that everything is decided (our itinerary has changed drastically during our round the world trip) but it allows us to gather a lot of information that can be very useful during the trip.
Planning an itinerary means having an idea, nothing more!
Making a round-the-world itinerary does not mean that we will make a day-by-day planning for the coming year, but only have an idea of where we want to go, and when… The most important is to remain FLEXIBLE!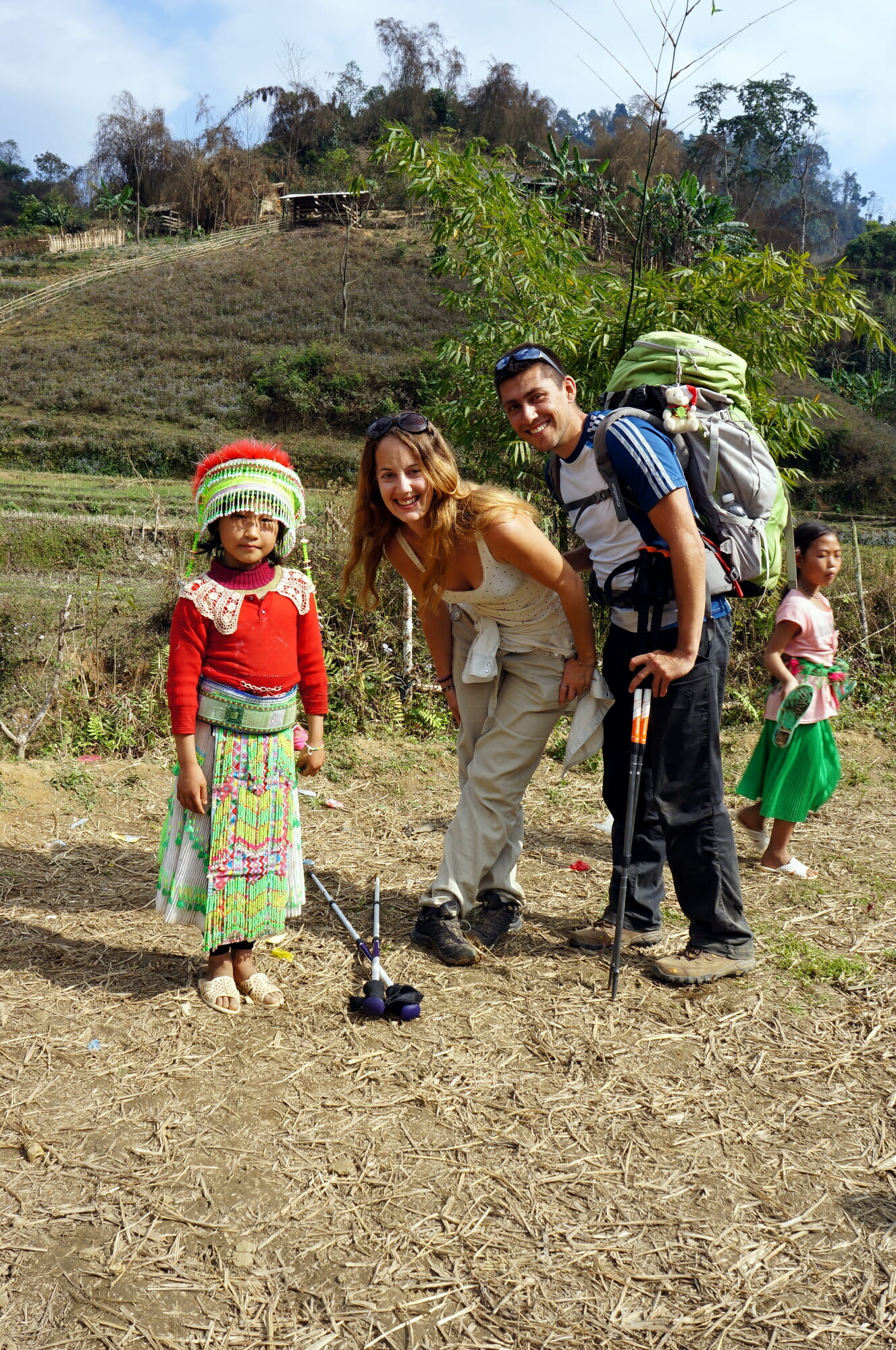 For example, we knew that we would start our journey in China, before reaching Taiwan and then spend 4-5 months in Southeast Asia. The order in which we saw the South Asian countries and the length of stay has been radically modified along the way… for example we planned to stay 20 days in Vietnam, in the end we stayed more like 7 weeks!!!
We eliminated Australia from our plans, and completely reversed the order of countries in South America to optimize the seasons (because we finally arrived 3 months later than expected on the south American continent), so our climate and itinerary logic was completely changed… but having an initial itinerary served us well because it forced us to think about these details beforehand 😉
Things to take into account to plan a trip around the world
The duration of your trip
The duration of the trip is a clever equation that will depend mainly on your desires, your budget, but also on your professional situation (sabbatical leave for example).
But be aware that the majority of backpackers travel between 6 months and 1 year. You can of course choose to travel longer (like us hehe 😉 ), but here the budget automatically becomes larger, even if it is not exactly a linear relationship.
Because of course, if you travel longer, you also stay longer in the same place, which will allow you to make significant savings on transport, or by renting accommodation for several weeks or even several months (we have done this in Ecuador and Argentina in particular and it is much cheaper than sleeping in hostels or guesthouses)!
Another alternative to travel longer is also to have a job that allows you to be flexible, and thus work on the road remotely. This is what we have been doing now since 2016 and we really like this nomadic way of life.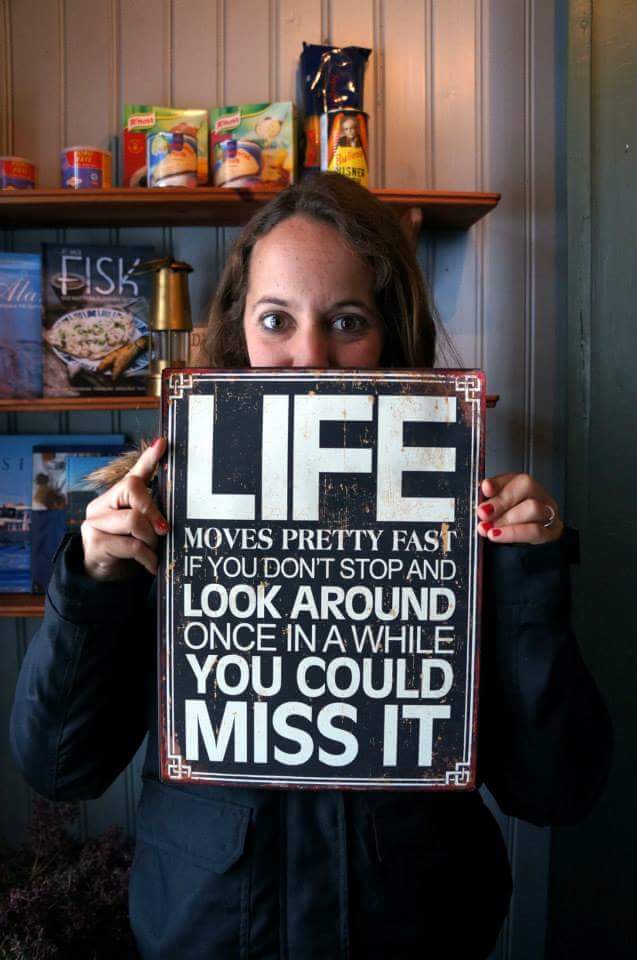 Afterwards, we still recommend that you take a minimum of 6 months if you really want to completely disconnect from your daily life and visit several countries (it is difficult to enjoy a country and its culture if you only stay for 1 week. 😉 ).
In fact 6 months seems to be a good duration if you decide to have a journey on a single continent or a particular region: a roadtrip in South America, a trip to Oceania or a backpacking trip to Asia are perfectly suited for that.
If you want to do several continents then I advise you to plan more than 6 months!
For those who follow us on the blog you may have noticed it, but we decided to travel a little longer… Our trip was supposed to last a year, the return was scheduled for August 18, 2014! Yes but here we were, we wanted more, and above all we had spent less than expected on the first year of the trip, so we decided to extend the pleasure by 6 months (hehe tough life…).
The important thing is that we had the freedom and above all the desire to do it.
In fact, if you're interested, we went a little deeper into the subject of the importance of listening to each other and remaining flexible during a long backpacking trip in this article (which is for us the key to a successful round the world trip).
Everyone's expectations and desires
A step that can be critical when you are about to leave as a couple (with friends or family): you have to agree on the places to see and the things to do! Generally everyone has very specific expectations, and has their own little list of "unmissable spots"!
Our advice: make an itinerary each on your own (without cheating!)
Then once everyone has their own itinerary, they pool their resources and start negotiations! Ideally, everyone should make a small classification between the countries they "absolutely want to see" and those where they would like to go, then it's a bit like at school :)… you count the points… 😉
Fortunately for us there were not too many discussions! Fabienne simply put aside her desire to discover South Africa at a later date, but for obvious budgetary reasons it was the most reasonable decision! And it's only postponed at a later date!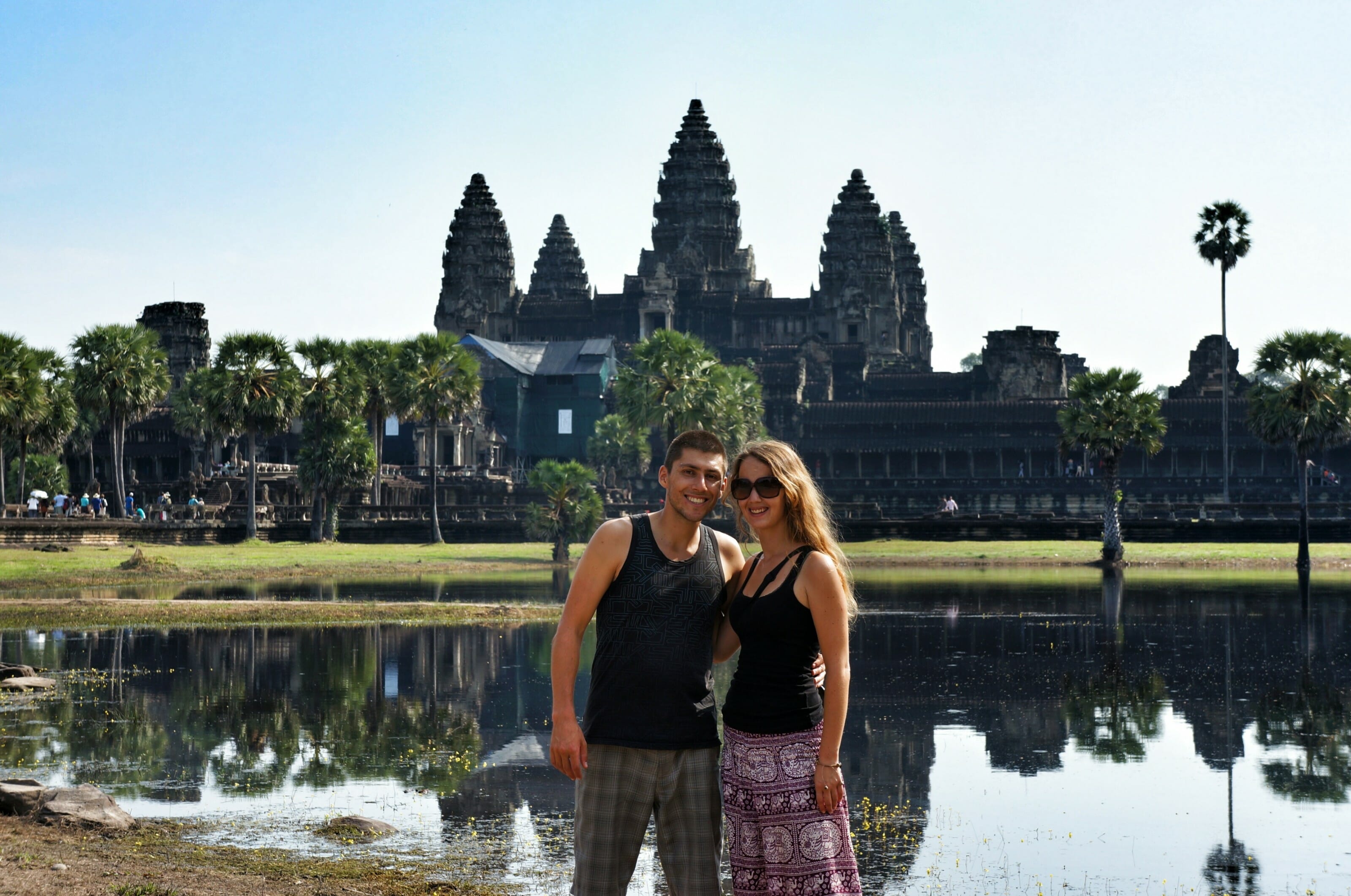 The Visas
So even if you don't have to worry too much about visas (because for most countries you can do them easily along the way), there are some countries that require a little more organization for this administrative side (I am thinking in particular of Russia, China and certainly many others).
For example, the reason we started our trip around the world with China was because we wanted to travel there between 2 and 3 months (which is not so long when you consider the size of the country). But to get a 3-month visa, we had to apply for it from the Chinese Embassy in Switzerland and it was not possible to obtain such a visa along the way. So we made our Visa for China from Switzerland before leaving and we just started with that country.
Climate and seasons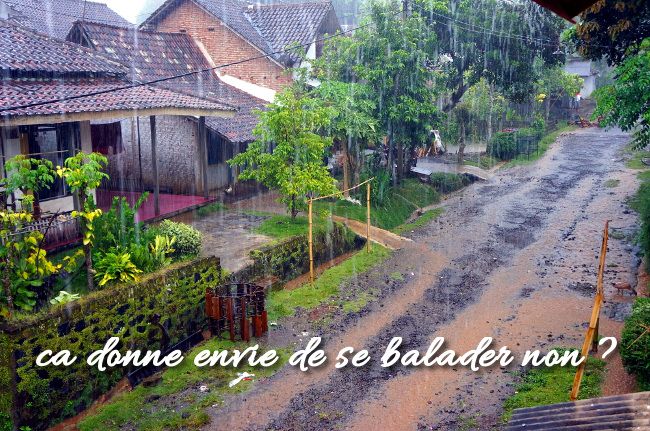 It is obviously quite possible to travel to a country even if it is not the ideal season (it can sometimes even be a positive point because there are often fewer tourists). But it is still worth planning your round-the-world trip so that you don't arrive in Southeast Asia during the rain season or in Patagonia in the middle of winter (when you had planned to go hiking and camping).
For the countries we have decided to cross we have established a table with the "ideal" seasons. To determine the best seasons we took into account the average temperature as well as the average rainfall in each country for the 12 months of the year.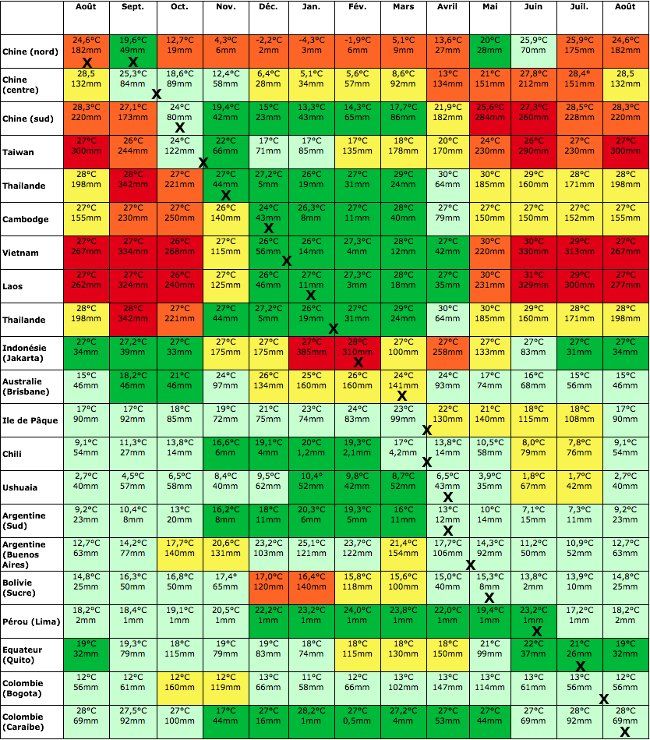 If we had to plan our round the world trip again, to make this table we would now use the great tool of our friend Nico (the a-contresens planner it will be soon in english) which automatically generates a climate table. But we talk about the planner a little further down with an example.
Cost of living per country
Once again, money is an important factor when planning your itinerary.
For example, the average cost of a day in Laos is barely 18€, while this average rises to 56€ for Australia or even 66€ per person for the USA…
As you will have understood, a year in South East Asian countries and South America will not cost you the same as a year between Australia, Japan, New Zealand, the USA and Europe…
Once again, choices must be made…. This is exactly why we decided (during the trip) to eliminate Australia from our final itinerary…. 1 month in Australia skipped, allowed us financially to do 2 or 3 more months in South America with the same budget!
For more information on budgets per country, you can read our travel budget articles which detail precisely our expenses in the countries we visited or later in this chapter where we list the cheapest countries to travel to.
The "difficulty" of countries
Not all countries are equal, and some may require a little more travel experience than others. Factors that influence the difficulty of a country may include insecurity, extreme poverty, political instability, the situation of women, etc…
Take into account the situation in each country when making your decision. For example, as far as we are concerned, we decided to start in Asia instead of South America, because we felt more confident about gaining a little more backpacker experience and especially about having acquired some good reflexes before venturing into some Latin American countries "considered more dangerous".
Well… I won't hide it from you, I voluntarily put quotation marks on it, because obviously an incident can happen anywhere, and just because we are in a country with a higher crime rate doesn't mean we'll necessarily end up with a gun to our heads, far from it!In general, it is enough to have a little common sense and take basic precautions. But if you are interested in the subject, we have written a full article about security in South America.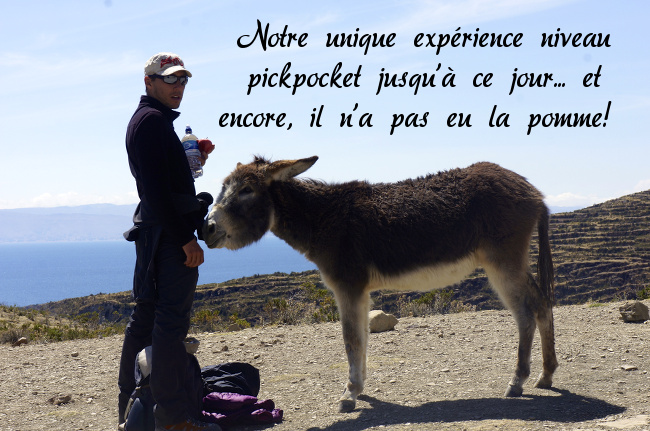 The direction of your trip
If you choose a round-the-world ticket then you will have to pick a direction for your trip: either east or west. With this type of ticket, you can only cross the Atlantic and Pacific once.
So forget about the idea of spring in Argentina, cherry blossoms in Japan, then a surf in Australia, a cigar in Cuba, then enjoy summer in Russia and then go spend the winter in Asia by making a detour through Tahiti! You will have to make some choices! (plus it would not be really responsible with the climate in mind)
Our method to plan your round the world trip itinerary
Now that you know what you need to be aware of, here is our little method (which is all in all very personal) to prepare a round the world trip itinerary:
The inspiration phase
This is obviously the part we prefer, when we are in "sponge" mode. We surf the net looking for information, we read a maximum of travel blogs to get inspired, we watch great travel videos etc… the idea is simply to come up with a list of things we dream of doing and places we absolutely want to discover.
For example, before our world tour we bought a large world map that we displayed in our living room. As soon as we found a place we absolutely wanted to see, we would put a small pin on the map. This way, we always had the map in front of us and we could better imagine distances and borders. And that's also how we've seen our project evolve over the weeks and our itinerary take shape.
The map is also a good way to share your desires if you travel together and to make compromises 🙂 .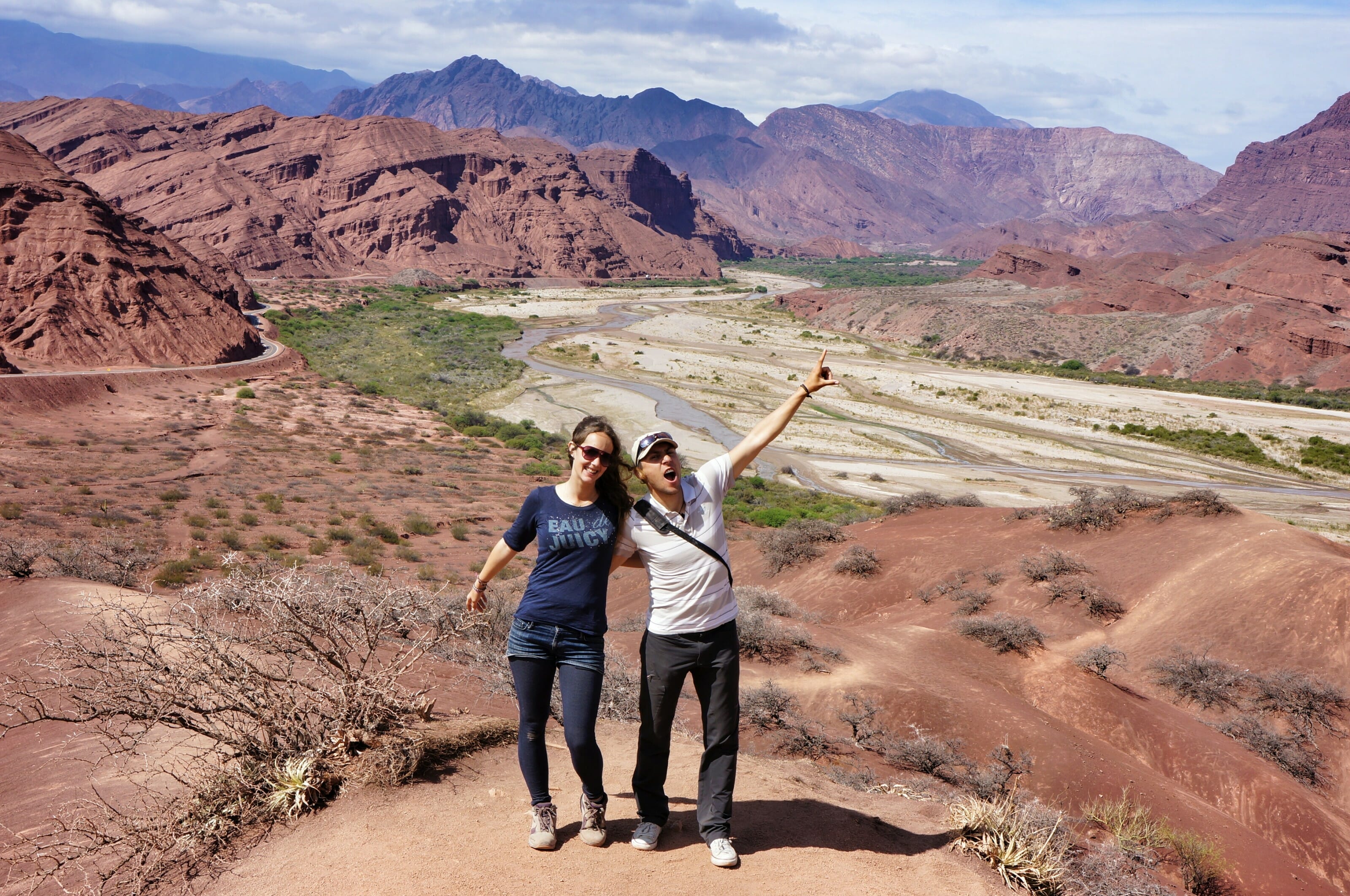 Integrate constraints
Once you have a nice list of all the things you dream of doing, it is a matter of sorting by integrating the constraints we were talking about earlier (budget, climate, visas etc…). So for that reason we really advise you to use our friend Nico's trip planner which is the ideal tool to plan the itinerary of your round the world trip (it will be soon translated in english).
Below you will find the map we created with the planner for our 2013-2014 world tour. Well, we have to admit that it wasn't as accurate before we left and we corrected it when we came back to post it on our blog 😉 . Notice already the buttons at the bottom right of the map that allow you to display the estimated budget for your round the world trip as well as the climate map (which we had to do by hand 😉 ). Pretty cool, right?
The planner will help you to integrate all these constraints into your round the world trip:
The budget: Behind the planner is a database with thousands of traveller budgets on which the tool is based to estimate the average budget per day to travel to a particular country. Once you have entered your provisional itinerary into the tool, it will give you the approximate budget for your trip… and frankly, as far as we are concerned, this approximation has proved to be very close to reality.
The climate: The planner integrates very precise information on the climate and the best seasons to travel to a particular country. Thanks to this tool, you will automatically have a great table that will tell you if you are going to the right places at the right time 😉
The visas: you will also find very useful information on visas (for French citizens only for the moment) in each country.
And much more: You will also find information classified by country on safety, recommended vaccinations, important phone numbers, internet etc…
When we traveled around the world, the planner was already quite good (we were among the very first users) but today, it is clearly the ideal tool to plan the itinerary of your world tour.
Some additional tips
Making an itinerary is good, not sticking to it is even better!
Even if you have spent time planning the itinerary of your trip, remain flexible and do not hesitate to change it according to your encounters and your desires of the moment. A round the world trip is a unique moment in your life when you are completely free to do what you want when you want… you have no constraints! It would be stupid to miss this or that experience because it is not in your "itinerary".
In our case, we have changed almost all the dates of our flights included in the round the world ticket. We travelled longer in China, stayed almost 2 months in Vietnam, skipped Australia and reversed the order of our trip to South America to do 2 months of Spanish courses in Quito. None of this was planned, but that was what we wanted to do at the time!
There's no point in running!
One year is a long time, but it's short at the same time… There's no point in planning 30 countries to visit in such a short period of time! It is better to visit less but better 😉
For example, a huge country like China which is 9,597,000 km2 compared to France and its 675,000 km2… So China is about 14 times bigger than France… So do you seriously think you can visit China in 2 weeks? It's like someone telling you that they have 1 day to see France and that they would like to know what they must see at all costs… Impossible!
And between you and me, if you take a year off in your life, it's probably not to race against the clock,
so take it easy,
plan a reasonable number of countries and enjoy it!
You will still have plenty of time to discover the other countries of the world later in your life, or who knows, maybe you will enjoy traveling so much that you will stay 10 years on the roads! 😉
Come on, we share our little video on our 7 weeks in Vietnam with you! If you've read everything so far, you must be a little tired! 🙂
What are the cheapest countries for backpackers?
Money, Money, Money… Yes yes, so Abba sings it very well I don't need to sing it for you, but as we said above, many backpackers leave with a defined budget! As a result, money is sometimes a bit of an issue, especially when it comes to choosing the countries to go to!
For example, when we were planning our round the world trip, I dreamed of going to South Africa (I still dream about it), Seeing the Northern Lights in Norway (that's done now 😉 ), Benoit wanted to discover Japan, Thaiti, not to mention Australia and New Zealand!
If you have followed our adventures you will notice that we have (almost) not visited ANY of the countries mentioned in this list! The reason is not that we change our mind all the times, but rather the result of a logical reflection taking into account our budget: These countries are among the most expensive countries in the world
And let's be honest 2 minutes, the world is a big place and there are enough cheap countries to discover when you backpack around the world! Not that these countries would be removed from our list forever, but it just made more sense to put them aside when you leave for 18 months on a limited budget.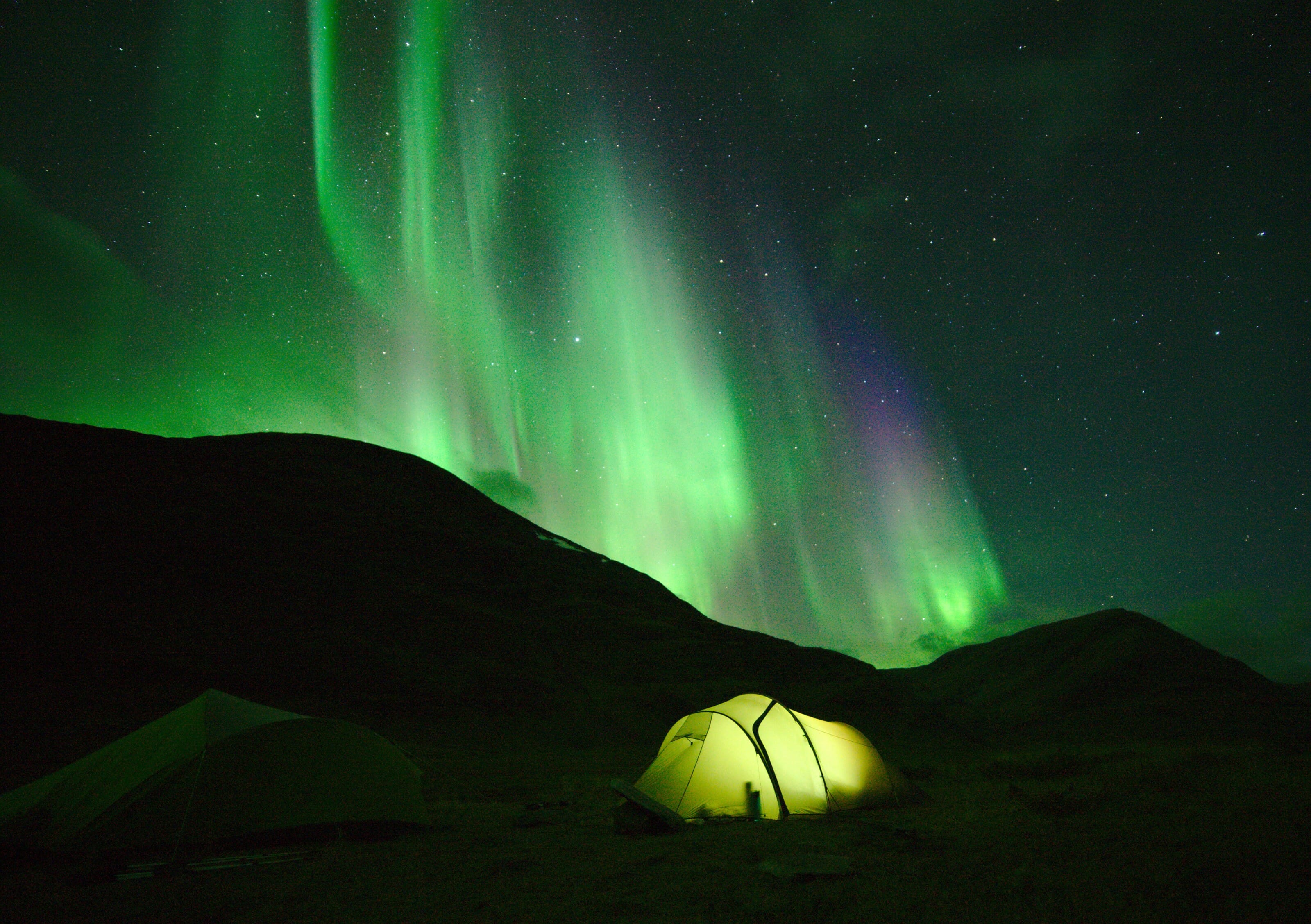 (non-exhaustive) list of the cheapest countries to travel to
(Please note that we only use countries in which we have been)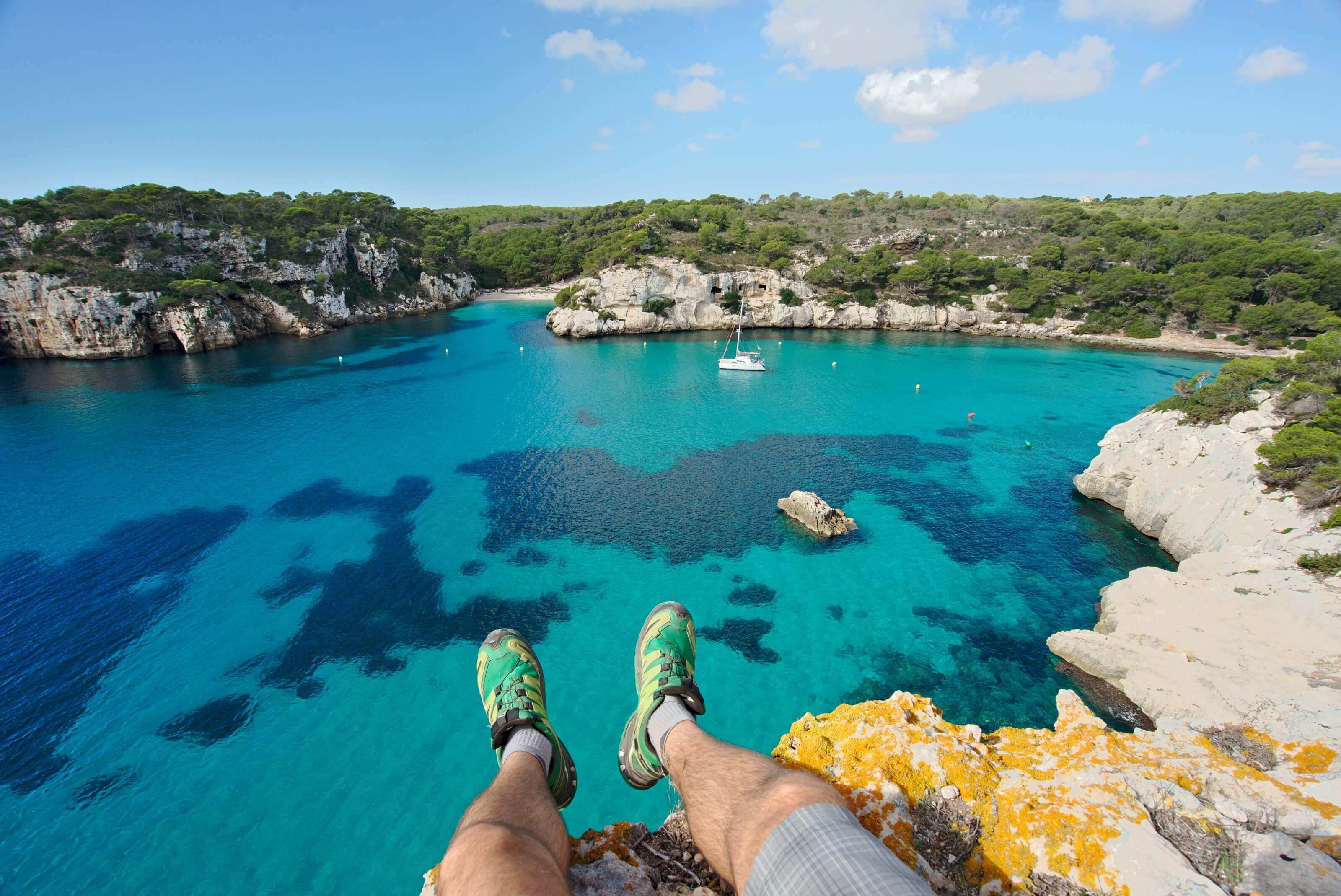 Asia

America


Bolivia: Probably the cheapest country in South America! During our visit we had a budget of 21€ per day and per person doing a lot of activities!
Peru: A sublime country that offers many opportunities for hiking! The average budget for Peru is around 25€ per person per day, but if you do a lot of trekking and sleep regularly in tents, the budget can be reduced even more. For us, Peru's budget was 20.7€ per day and per person. Details here
Ecuador: One of our favorites! We spent 3 months there during our trip, and it was good for our bank account! Budget: about 22€ per day per person (excluding the Galapagos… details here)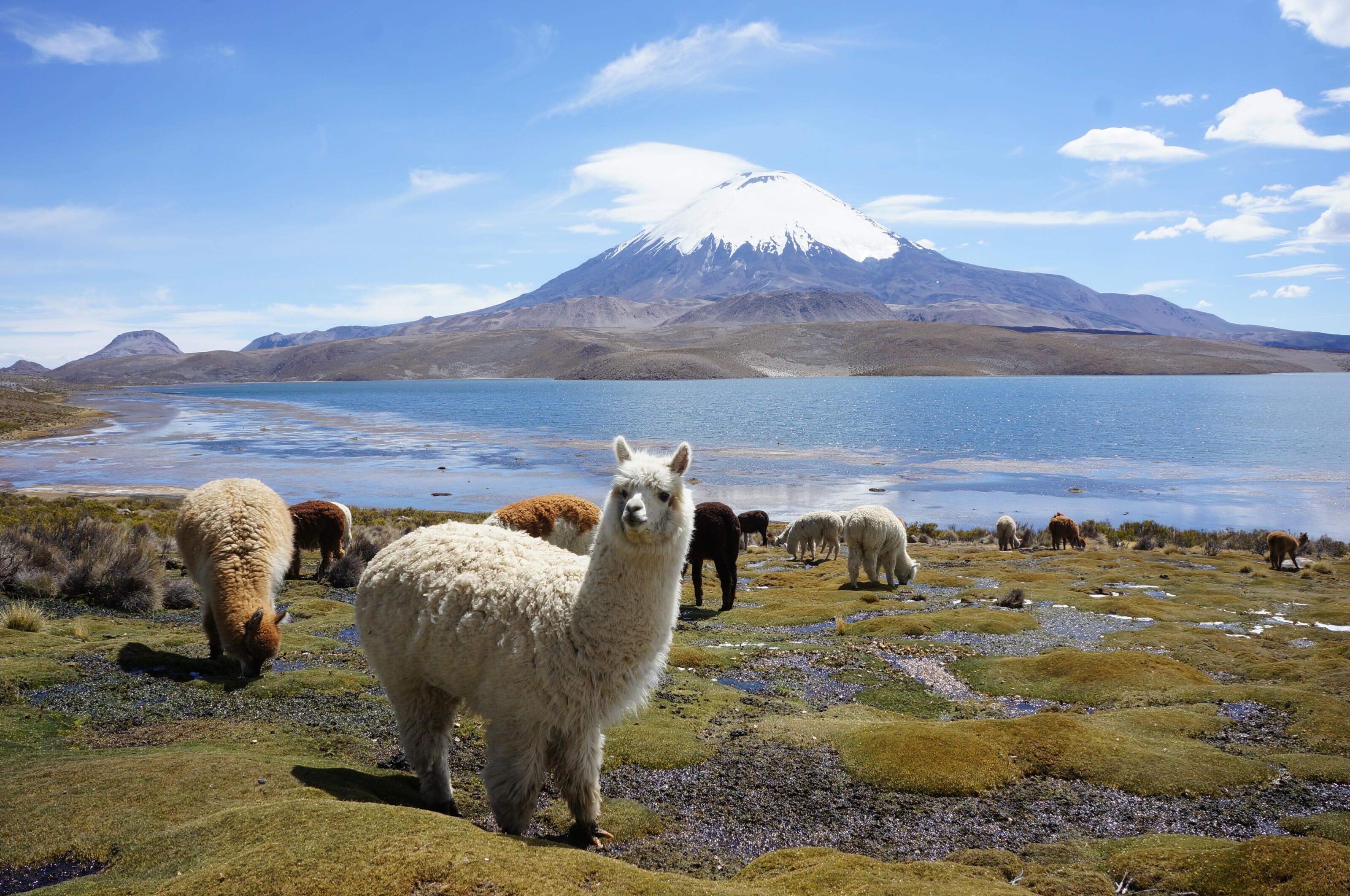 You will notice that I have completely omitted Oceania and Antarctica from my list of continents. The only reason for this is that the cost of living on these continents is much higher or the associated costs of accessing them are astronomical!
Some ideas of round the world trip itineraries
I had the intention to give you some ideas and examples of round the world trip itineraries but finally I would simply tell you to let yourself be carried away by your desires because there are almost as many itineraries as there are backpackers. There are really no limits (except perhaps for some countries at war) and I have the impression that I would not be doing you any favors by giving you more or less classic itinerary ideas.
And even if it may seem a little cliché, more than the destinations you will discover, it is the path to get there that really matters and the experiences you will make along the way.
Now that you have a more or less clear idea about your itinerary, we are going to discuss a subject that divides backpackers a little bit: The round the world tickets.
Download our free pdf E-book!
Subscribe to our Newsletter and get a free E-book with more than 100 pages to help you prepare your trip around the world