After having told our relatives about our project to travel around the world, one of the reactions that often came out was:
But traveling like that is risky… aren't you afraid of what could happen to you during your round the world trip?
We are aware of this, there are indeed risks related to travel but is that a sufficient reason not to go backpack around the world and make our dreams come true? Of course not! It's like deciding not to go skiing in the winter to avoid breaking your leg or driving for fear of an accident.
The idea is rather to be aware of the different things that can happen during a trip around the world in order to avoid them as much as possible. So to help you prepare for it, we have prepared our list of travel risks… and you will see that the biggest risk is not necessarily the one you would have thought of 😉
Chapter 7: Table of Content
Our free ebook in PDF format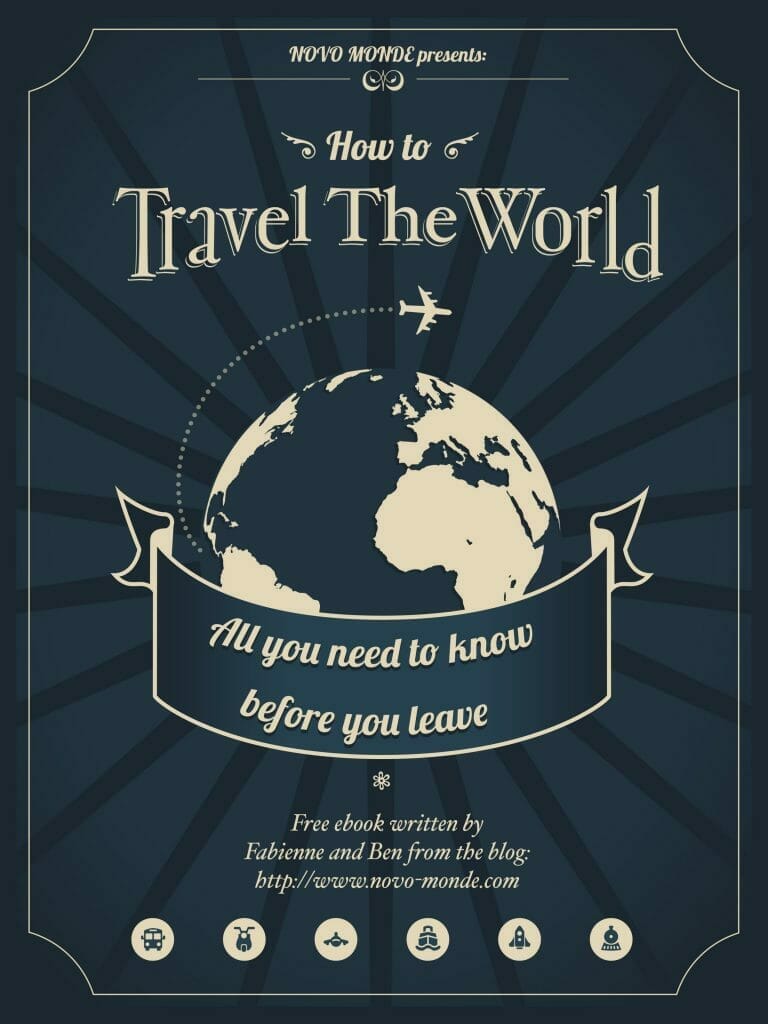 You are currently on the online version of our ebook. Below you can discover the full content of our online guide.
But if you prefer, our guide is also available in PDF format. You can read it on your computer, smartphone or tablet (or even print it out if you want). To get the ebook, just subscribe to our newsletter at the end of the page. To go directly to the registration form clic here.
A little sneak peek in the ebook:
Illnesses or accidents
First cause of travel interruption, illness or accidents are unfortunately part of the risks of traveling… But you want some good news? Staying home won't protect you in any way! 🙂
The risks of illness and accidents are not really related to where you are, but more to the safety measures you take, to your lifestyle, and let's be honest sometimes also to your luck!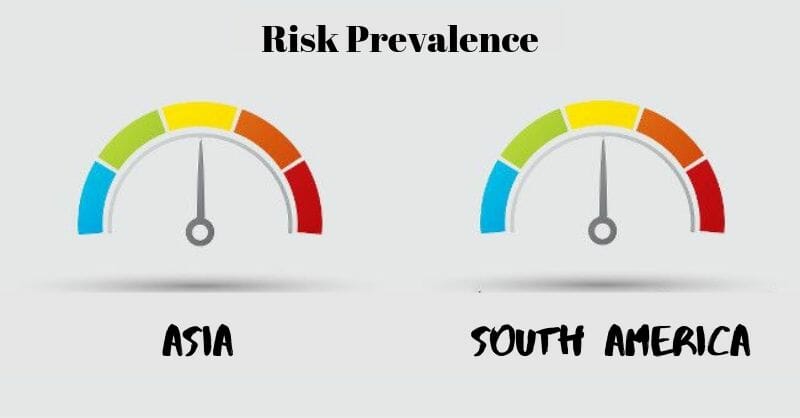 The best way to prevent them is still to take preventive measures such as vaccines for common travellers' illnesses, but also to listen to your body while travelling!
Because let's be honnest, travelling is not always easy, and sometimes we tend to do or to see a little too much!
Also know how to rest, allow yourself days off, give yourself a break, sleep in if you feel the need and of course avoid putting yourself unnecessarily at risk!
And in case of a problem, be sure to tell yourself that with a good backpacker insurance you are covered, and that in most cases you will be able to continue your trip once you recover!
Road accidents
Unfortunately, this is a reality while travelling; road accidents are frequent (as they are in our country), but when you travel the risk is even higher in our opinion… Hellish traffic in Asia, slightly crazy drivers, almost non-existent traffic rules, roads in poor condition (laossian and bolivian memory at the top of my mind), and very often cars or buses that are not really up to date in terms of safety!
How to prevent the risk of accidents?
Quite often it won't be you at in the driver's seat, so you have to know how to trust, but there are still a few rules to follow!
by Scooter
Especially present in Asia, scooter rental is very common for tourists… So of course it is an excellent way to discover a region independently and with an incredible feeling of freedom, but be sure to respect some basic rules:
Always wear your helmet!
Yes, yes, I sound like your mother, but it's true! Rental companies tend not to give you helmets in Asia, so demand it and wear it! It's certainly less glamorous, and yes it's hot in Thailand, but your precious head really deserves to be protected!
Always check the condition of the scooter you rent!
Test the brakes… we met some travellers who were surprised to find no brakes on the rental scooter… Scary!
You don't know how to drive? Then don't do it!
How many people have never driven a scooter in Europe on our perfect roads with defined traffic rules, and who once in Asia feel like they can? Do you honestly believe that a dirt road, with animals running out, a hell of a traffic and no priority rules are the keys to a successful learning? Hmmm… I doubt it!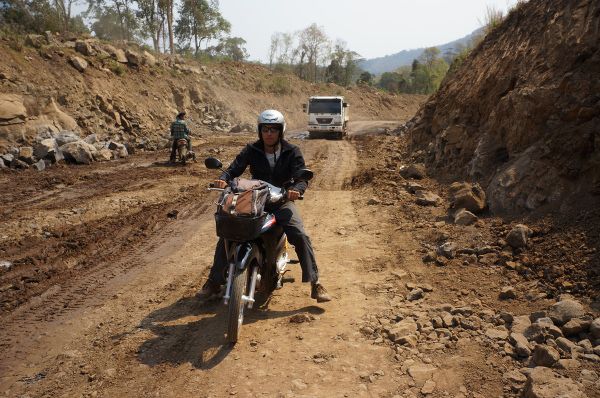 Dress properly !
Yes it's hot, and it's damn cool to ride in a bikini with flip flops… but think that in case of an accident it leaves you almost no chance! We met travellers with serious scars all over their bodies, for a simple fall at 15km/h! In other words, jeans and a jacket are really recommended!
Don't drive if you're drunk!

It sounds silly, but how many people drive completely drunk in touristic places…. A bucket of mojito doesn't make you invincible, and no, the red bull doesn't make you fly!
Adapt your driving to local driving style
do not try to drive "as if you were at home". Any advice? The number one rule on Asian roads is "the priority goes to the biggest! "In short, you are the last element of the chain, and don't expect a bus to give you priority (or a cow for that matter!)!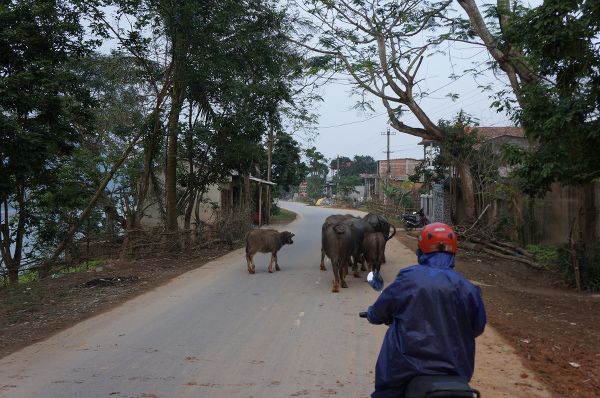 by Car :
Renting a car is a good way to discover a region, we have done it in the north of Argentina… But remember here to respect some rules as well!
Of course, alcohol is not allowed
If only for insurance reasons. If a country has a limit of 0 (like Argentina), even a simple beer can have serious consequences! Not that you can't drive after a beer, but if anything happens, the insurance won't pay anything because in Argentina it's 0.00 tolerance! In short, find out about the rules of the country!
Fasten your seat belt!
It's silly, I know, but just because it's the holidays doesn't mean you won't go through the windshields in case of a collision!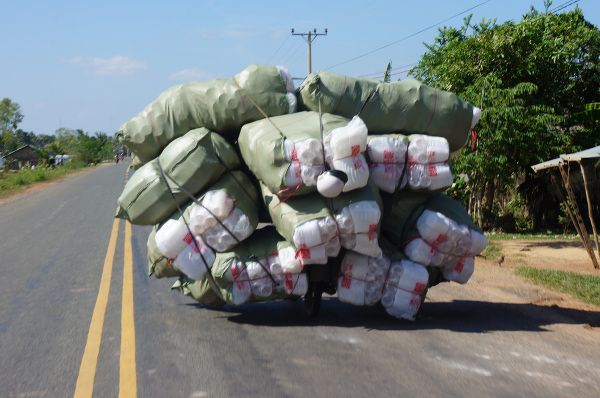 Adapt your driving!

For example, in Argentina, speed limits are a rather vague concept… There are certainly signs, but no one respects them. When a sign indicates 80 on a country road and everyone is driving at 120km/h it's tough… When there are slowdown signs asking you to reduce the speed to 50km/h and yet everyone is still driving at 120km/h: it's even tougher! In short, find the right balance!
Get informed about traffic rules…
For example, the left-hand priority in roundabouts does not seem to exist in Argentina. It is the notion of "main road" that prevails… In short, it is the one who is on the "most important" road who wins… Sometimes it's obvious, sometimes it's more subtle!
In the bus
Asia as well as South America you may well travel many kilometers by bus, whether by day or by night…
In these cases, not much to do except trust the driver… Even if attaching your seat belt (if there is one, which is quite rare) can be good advice! Oh, and avoid looking at the road… Doubtful overruns and excessive speed could make you faint at times, sometimes it's better to live in ignorance, believe me!
Stomach problems
Hehe the famous tourist illness! So this one we didn't expect, at least not like that…. Before the start, we had more apprehension about Asia, but in the end it was South America that won by KO against our stomachs!
Nothing serious in itself, just a few days (or a 23h bus ride for Benoit) not really exciting…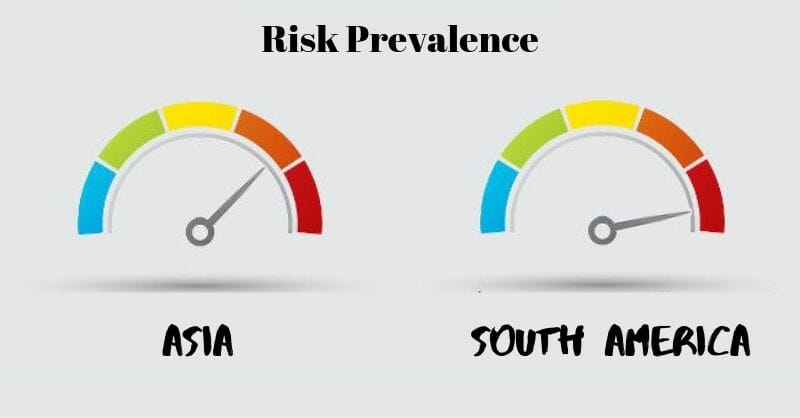 Some tips to avoid getting (too) sick:
Beware of water!
Drink only bottled or purified water through a filter/pellets or boiled water! Some countries such as Chile and Argentina are exceptions, because tap water is safe to drink, but for other countries do not take any risks! However, there is no need to get paranoid, we have always brushed our teeth with tap water and have not had any problems either…
Don't think that a more expensive restaurant will necessarily be better!
This applies especially to China! Many travelers only choose "tourist" restaurants because they are afraid of getting sick… And guess what? Bingo they get sick almost instantly for sure! And we, with our sometimes very dubious little street-food stalls: NOTHING!
The reason? Think food flow! A restaurant that serves only a few dishes a day to tourists has a much lower turnover than the little granny who serves 300 dishes a day on the street; the little granny sells so much that she gets her supplies daily! The golden rule in our opinion is:
"Eat where the locals go, and if possible where there are people! And avoid ordering non-local stuff… We were much more confident ordering chicken and vegetable noodles than a Hawaii pizza…" Check out our article dedicated to Chinese cuisine for more information.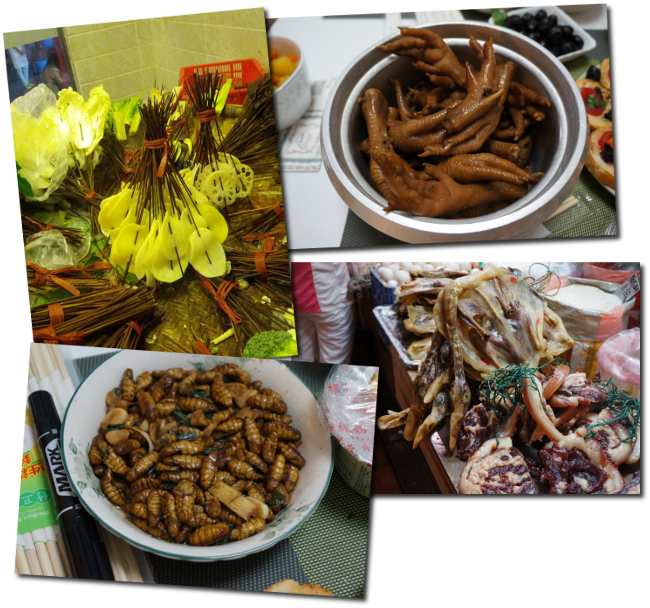 Don't get paranoid!
The more you think you will get sick, the more likely it will happen to you! We ate hundreds of fruits (often without washing or peeling them), we tasted thousands of specialties (some better than others) and nothing happened!
The only meals that really made us sick were always meals where "you wouldn't have thought". A vegetarian super well rated in the guides in La Paz almost killed us… pfiou… and yet it was delicious! But here too…. We wanted to eat a dish with cheese! Well, yes, nostalgic little Swiss kids who shiver as soon as they see the word cheese on a menu, even if it's not a local specialty at all!
Pickpockets while traveling
Yep, it happens… Unfortunately! Just like in Europe, by the way! For us, we have been victims of pickpockets twice in our lives… Once in Vienna, Austria, and once in Barcelona… In short, not even in out trip around the world!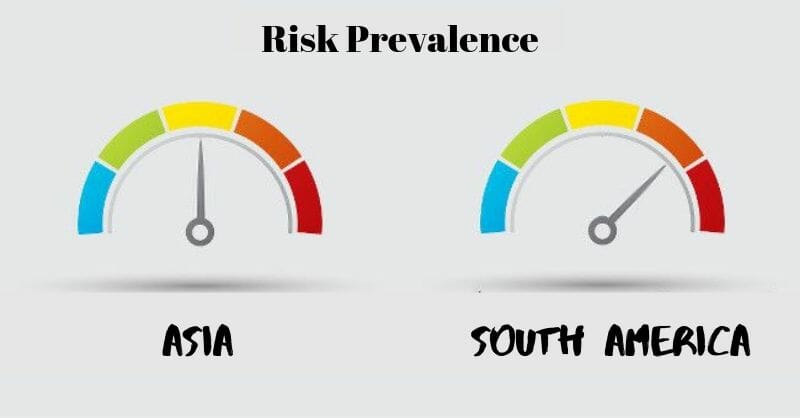 Very often there is not much to do, you will often not even realize it… But there are still a few rules that can make it a little more difficult for pickpockets!
Gentlemen, never put your wallet in the back pocket of your pants, unless the latter can be closed with a button (might not be enough…)
Don't leave your laptop or wallet lying around on a bar or restaurant table.

Picture Crédit: J. Lund

Avoid displaying your values, and giving the impression of owning 3 times more money than the country's national GDP will help you not to attract attention

Keep emergency money in a safe place, away from the pickpocket's loose hands. Belly pocket, in the bra for these ladies, in the socks, whatever, but avoid having large sums at hand.
Ladies, keep your handbag on your lap in bars… Never hung on a chair, let alone on the floor! Personally I found it very practical to have a handbag on my shoulder, so in bars (or anywhere else for that matter) I always had it on me! The shoulder bag can of course be worn in the front! It's much safer than in the back!
Dangerous animals or insects
Iiiiiiihhhhhh the little creatures…. A phobia for many people, and let's be honest I'm not really a reference in this matter, especially when these bugs have 8 legs! Before the trip I was wondering a little bit how it was going to go and especially how I was going to react when I had my first cockroach in front of me…
Yes well I was able to get into it quickly, because during our first week of travel a cockroach fell on me in the shower in China… As I looked up, I saw that there were dozens of them on the ceiling of that creepy inn shower! Iiiiiiihhhhh screaming, strident, panicky, I got out of the shower right away…
Yes yes yes, the naked girl in a hotel hallway in China screaming was me! 😀 . Now I laugh about it, because yes, the journey forges character and believe it or not, you get used to everything!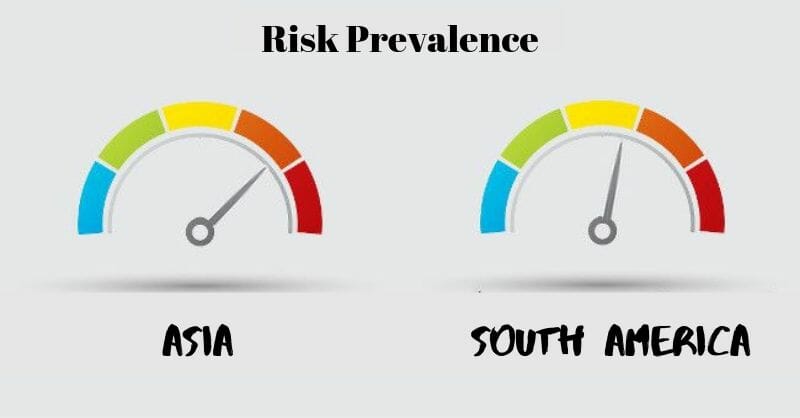 On our side, we have seen many more insects and spiders in Asia, and over time we got used to it…. So no, I'm not yet a spider enthusiast who cuddles them, but let's just say I'm more zen now!
The types of animals and their dangers and how to prevent them:
Mosquitoes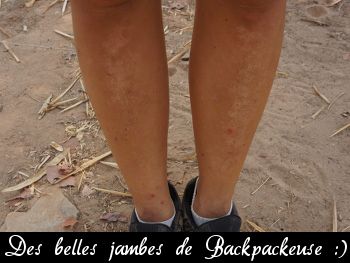 Problem number 1 for travellers… mosquitoes are like tourists, they like the warmth and are present at the end of the day on terraces, bars, preferably at apero time.
To prevent bites there are many tactics, we have tested them all: creams, gels, sprays, patches, essential oils, mosquito repellents, incense…
Well… first observation: it certainly works a little, but not 100%. Don't be fooled, you'll probably get stung! 😉
The good news is that mosquito-borne diseases do exist, and it's better to try to avoid getting bitten, but it's not worth panicking either! The chances of catching malaria or other diseases are pretty slim! But the best technique is still to think about covering yourself in high-risk areas. Linen pants, a long-sleeved shirt will be your best allies, much better than anything else they can try to sell you on the market!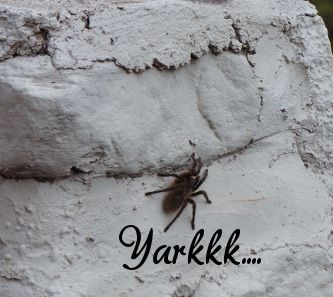 Spiders
Ew… for me they're probably the most despicable creatures…
While traveling I also learned to tolerate them, because hehe they feed on mosquitoes! In short, still not a fan, especially if they are big and hairy, but honestly you will probably not see that many of them, and most species are harmless to humans! (I reassure myself as much as I can!)
Other small crawling and cheerful little animals with 6 or more legs
Often harmless, cockroaches, centipedes and others are part of the picture. Not very attractive, they are generally not very dangerous… in short you will learn to live with them!
Avoid touching them, and if the beast seems dangerous to you (scorpion for example) do not hesitate to ask a local for help… It will usually make them laugh to see the little Europeans afraid of such a small animal, but they will surely help you to get rid of it… Experienced in the Amazon!
Stray dogs
A problem in some areas, especially if you are hiking… But from our experience stray dogs are still pretty indifferent to your presence, and very often they will simply come to you wagging their tails in the hope of having a little something to eat or a cuddle!
Besides, in South America it is not uncommon for them to follow you for a whole day on a hike, but very few want to hurt you.
The most dangerous dogs according to us are those that are in the wild, and that are more or less domesticated. Understand that they are vaguely fed by a person and that "in exchange" they keep an eye on their owner's land.
So you have to be careful with these, we had some some troubles while hiking in China with the dogs that guarded the herds of yaks… Our advice, keep your distance from the houses, stay calm and when in doubt keep one or two stones in your hand to defend yourself in case they get dangerously close.
But overall, stray dogs are more like that: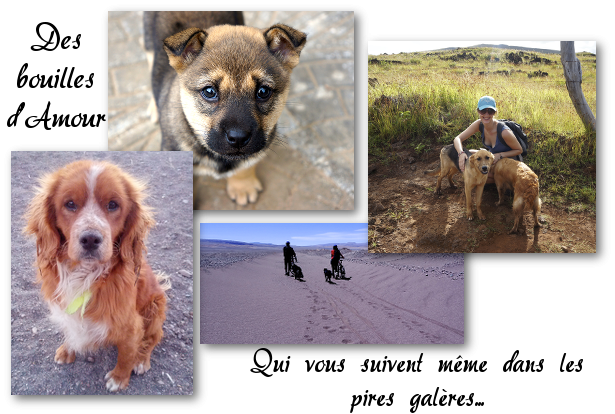 Snakes

I admit they scare me…. But in 18 months we saw exactly 4 of them! and 3 times it was in the jungle with a guide who showed us! (the 4th it was a solo hike, and now I admit it scared me…) So yes there are, but believe me they can feel you coming from far away, and in general they'd much rather go underground than face you ! Besides, the one we met while hiking quickly left and I think he was more afraid of me screaming than I was of him! 🙂
Geckos
A very strange animal that is easily spotted by the noise it makes (especially at night). In fact, for a long time we thought it was a bird! In short, these are the ones that will officially be your best friends on the road! They love to sit on the ceiling of the rooms and feed mainly on… Mosquitoes and spiders! And since the tourist is not yet on his favorite list of dishes, he is really the ideal roommate!
Bed bugs

A nuisance!!!!! On our side, we have not been spared in Asia! A week with these bugs during our cycling and camping week in Taiwan, a few bites in Laos but above all a 23-hour bus ride in Indonesia with infested seats!
Sorry but there is nothing to do to avoid them, the only option is to check the mattresses (we don't see the fleas, but on the other hand we see small black stains or mini blood stains (it's their droppings) 😉 .
For the curious, stings look pretty much like that: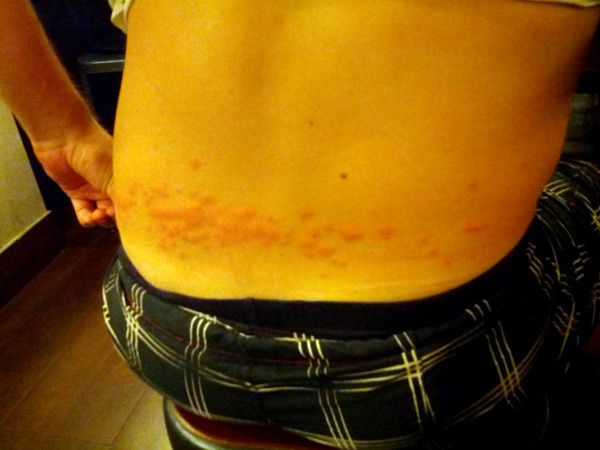 Sandflies
This is a bit like the South American version of mosquitoes! They are everywhere in the Andes, they are tiny and operate day and night! We were literally eaten by these things during our trek to Machu Picchu! Only effective remedy? Wear long clothes!
Speaking of sandflies, if you are interested in a short break from your readings, here is our video of our 9-day trek to Machu Picchu! Sandflies' bites are illustrated at "02:10" in the video below 😉
Other wild animals

Elephants, hippopotamus, lynx, lion, etc…. Yes they exist and can be dangerous, but to be honest, man spends much more time looking for them and taking pictures of them than what these poor beasts spend time "hunting" humans. Anyway, leave them alone, and everything will be fine!
Oh and if an elephant loads you, climbs a tree, or turns around a tree, that should discourage him… Don't try to run, because despite their hanging look, elephants run much faster than you do!
Assaults or robberies
Highly mediatized, this type of aggression exists everywhere, but it is true that it is more common in South America than in Asia… a question of culture perhaps, but in Asia they are more in the reap off than in physical violence. So even if it's a reality, don't think it's happening on every street corner either…. 18 months of travel, including 9 months in Latin America and not the slightest worry for us! However, there are a few safety rules to follow.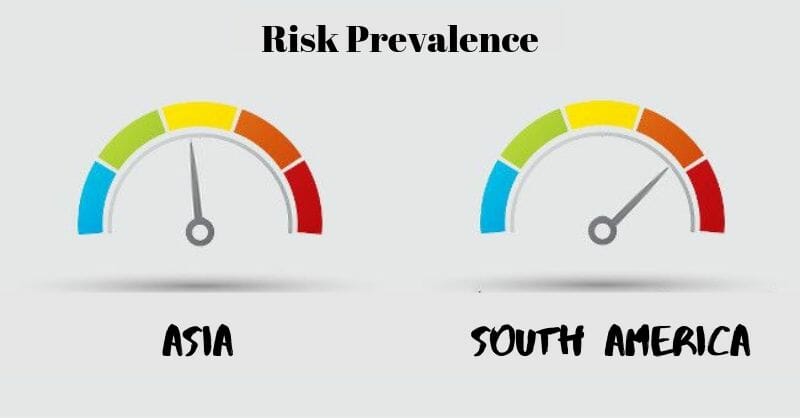 The "basic" safety rules to be observed (valid all over the world, by the way)
Avoid openly displaying your wealth, especially in large cities. Walking around the center of Quito with your camera around the neck and dollars coming out of your pockets is not really a good idea…
Always take official taxi drivers!
Do not walk alone at night in large capitals, and especially not in small unlit streets with little traffic
Follow your instincts! If you don't feel comfortable in a place, take a taxi, go into a shop or café and go back to where you feel comfortable.
Avoid exposing stress and mistrust. A relaxed person attracts much less attention, be confident and walk as usual. Avoid looking lost…. if you really are, ask someone!
Keep your passport and credit card with you, in a front pocket for example!
Never cross public parks at night.
Ask your hotel or hostel for advice on which neighbourhoods to avoid, and follow the recommendations of the local people.
And most importantly, in case of aggression don't try to resist, give what you have and remember that nothing is irreplaceable!
And if you want more details, we wrote an entire article dedicated to security in South America.
Scams
Hmmm we don't know if we're very objective about it, but we have to say that Asia has worn us down a little bit at this level… We often had the impression that we were being fooled. And to be honest this impression has totally disappeared in South America. Of course there are some tourist traps on the American continent as well, but nothing compared to Asia in our opinion… In Asia everything is negotiable, even a bottle of water bought in the street…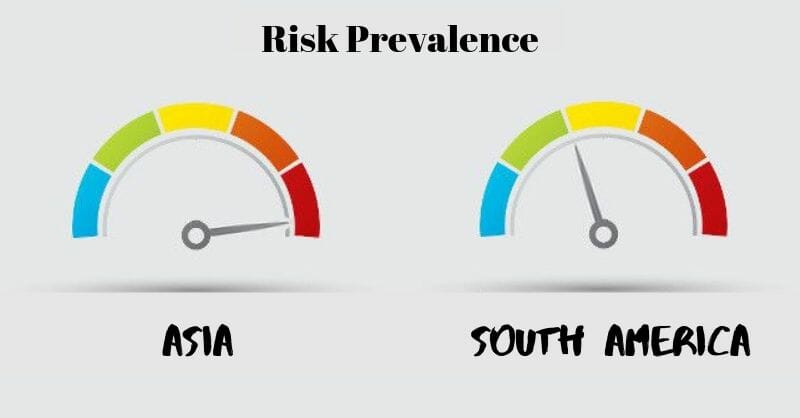 Our advices :
Try to get used to the currency of a country quickly and have price references for everyday things. A bottle of water, an hour on a bus, a night in a hotel… Having references will give you a better idea of the degree of scam…
Know what you want, and before you ask the price, set yourself a price you're willing to pay… and stick to it! You bought a great bracelet that you absolutely wanted for 3€ that may be be worth 1 at most? Well… the seller is happy, and so are you, that's all!
When you take a taxi or tuk-tuk, try to know in advance how far you have to travel as this will help you negotiate the price… Oh yes, and of course always negotiate the price before you get in!
Whenever possible (for taxis in large cities, for example), insist that the driver use the meter! In cities like Bangkok, for example, a taxi that runs on the meter costs almost nothing!
Whenever possible (for taxis in large cities, for example), insist that the driver use the meter! In cities like Bangkok, for example, a taxi that runs on the meter costs almost nothing!
Feel free to observe the price paid by a local before you. For example for food or drinks bought in the street or in a bus… Get in line, prepare the change and give it with a convinced look. If the seller has just sold the same thing 2 seconds before and you show that you know the price there is (usually) no problem.
When you negotiate, do it with a smile!
If you really are in a complicated situation, don't hesitate to pretend you want to call the police… Even if it would often be pointless, it can help. This happened to us with a taxi driver in Vietnam who wanted to bill us 10 times the price of the trip… he claimed that his counter was missing a 0, except that we had made the same trip the day before, and so we knew the price… Especially since the amount he was asking us was more than an average Vietnamese monthly salary, and for only 11 minutes of taxi time… Hmmm!
Altitude Sickness
In Asia you are unlikely to be confronted with the problem, or at least in South East Asia… Nepal and parts of China are another story…
But in South America you may find yourself confronted with it, even if you are not hiking!
Well yes, just the city of La Paz is already almost 4000m above sea level, and a trip to Sur Lipez will bring you closer to 5000m!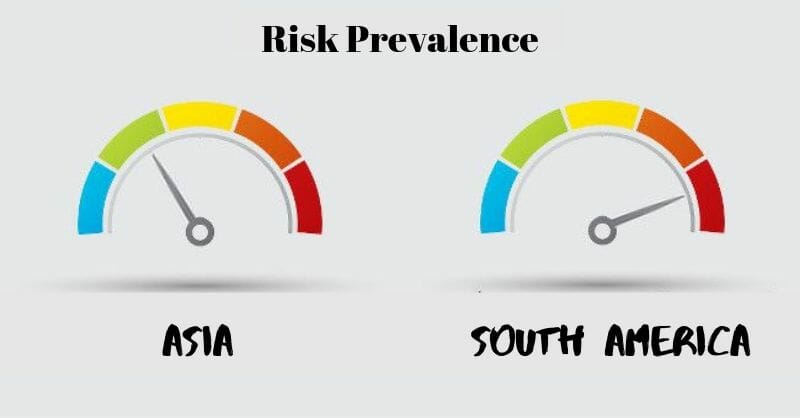 Altitude sickness is something that can affect anyone, regardless of whether you are a great sportsman or a siesta fan; your physical condition has no impact on this phenomenon (specialists tend to say that the most athletic people are most affected).
The risks of altitude sickness are serious: pulmonary embolism, cerebral embolism can lead to death!
But in most cases, altitude sickness simply means extreme fatigue, lack of strength, vomiting, and headache.
So there are medicines on the market that can help prevent this problem, but believe us, nothing will ever replace good acclimatization and some common sense advice…
Some basic rules about altitude sickness
First of all, the most important thing is to acclimatize! Try to climb gradually, and if, for example, you land directly in La Paz, then allow yourself a few days to get used to it before you go on hikes at higher altitude.
Hydrate yourself! At high altitudes, you should drink at least 2 litres of water per day. More, if you go hiking!
The Coka leaves! In South America, the Coca leaf is considered to have virtues to reduce altitude sickness. It is consumed as a herbal tea, coca mate, or you can chew the leaf directly. We drank the Mate (which is quite good), but we didn't try the leaf. On our first day of trekking, 3 of our companions chewed the leaf and all found themselves with a beautiful diarrhea for the first night of camping… 😉
If the symptoms become too strong, the only solution is to go back at lower altitude as fast as possible! Avoid sleeping at high altitudes as much as possible if you have symptoms that go beyond a simple headache!
Know how to listen to your body! You have always dreamed of climbing to 6000m but you already feel bad at 4000m? So don't try the devil… if you have time ahead of you you can repel the ascent and acclimatize gently, but if not, don't force it!
But don't worry, by being a little careful you won't notice much! For example in our case, altitude has never been a problem because we have always been careful not to overestimate ourselves… Benoit even reached the top of Parinacota in Bolivia without any trouble (6342m though) 🙂
And if you want to have an example of what not to do, we did a trek in Peru with a guy who was too proud and stubborn to go down… He could have died! You can read about this misadventure here.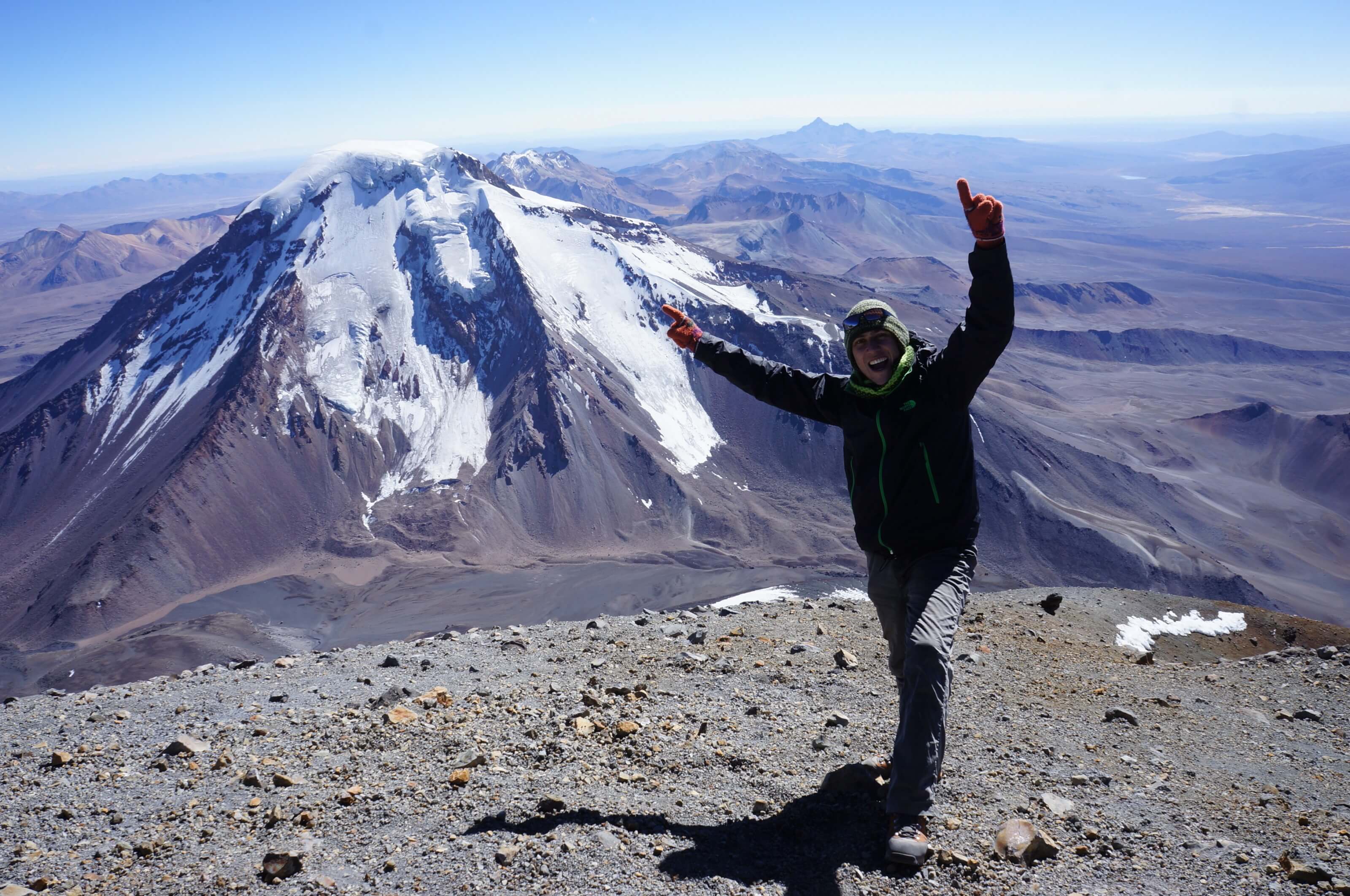 Homesickness
What? What do you mean? We go on a round-the-world trip, we experience crazy things every day, all our colleagues envy us, and we still manage to complain???

Well, yes… well, almost! Let's just say that travelling is a unique experience, but don't fool yourself, spend all your days moving, negotiating, changing beds, getting scared in transport, finding yourself confronted with the language barrier, not eating what you really want, etc… well it can get tiring…
And many long-distance travellers will tell you, there is sometimes a moment when you don't really want to anymore…
We aspire to a quieter, more routine life, we want to know what tomorrow will be like…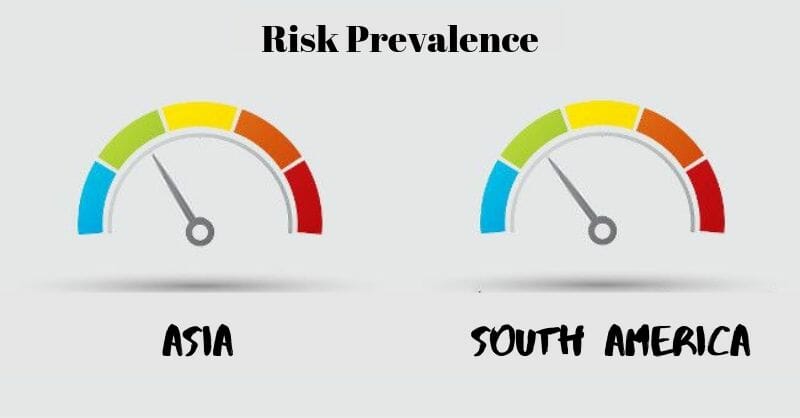 Let's be honest we didn't really understand this phenomenon before we left, and it took us almost 16 months, but we didn't escape this little down period!
Nothing very bad eh, but just a little less motivation to discover another park, another temple, etc…. Life on the roads is incredible, we love it, but sometimes there is a little down moment…
Don't panic, it often passes by itself.
Nothing to worry about, these little periods usually go by themselves, and each traveller has his own way of dealing with them.
For us, it generally means rest, and especially "doing nothing". It happened to us a few times on the trip that we decided to stay a small week in one place, and eventually not to do much… For example, we stayed 5 days in Sucre, Bolivia, and did absolutely nothing of what is recommended in the guides… No, we just enjoyed a nice little inn, we walked around, ate ice cream, and that's it!
The same for Mendoza, we rented an apartment for 3 weeks, and we didn't even go around the vineyards by bike as any good visitor should do…. No, we just took advantage of this time to work on personal projects, we had aperos on our terrace, we invited some friends to come and eat, we went shopping at the market and we prepared good meals! In short, we took back the space of 3 weeks, a 100% ordinary life, and it felt good!
Besides, in our opinion it is very important to remain flexible and to know how to listen to yourself in order to succeed in your round the world trip.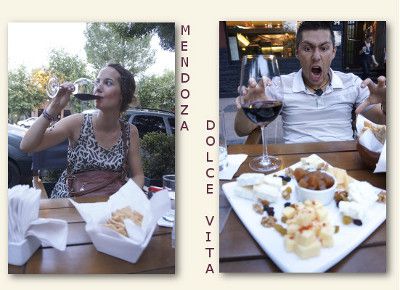 The travel bug
Hmmm… We are very sorry about this one but we didn't find any solution to avoid it… And unfortunately that's a very contagious disease that infects 99,9% of travelers… Only solution to feel better ? Once you came back, plan as soon as possible a new adventure!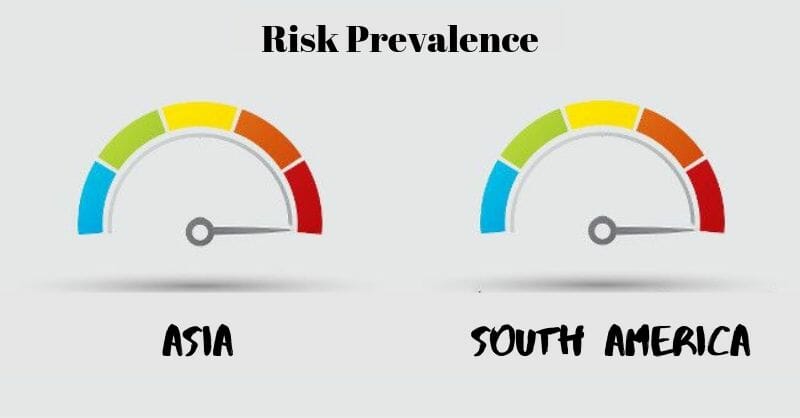 We will be back in the next and last chapter to find some more last minute practical information as well as a summary of everything you need to think about before you leave
Download our free pdf E-book!
Subscribe to our Newsletter and get a free E-book with more than 100 pages to help you prepare your trip around the world