It is absolutely without any transition that we move from our articles on Tenerife to… Lille! After the sun of the south, we present you: the sun of the north! What? I swear this is true! We went to Lille twice and so far we have not yet seen any clouds. It seems that the north of France is a bit like Brittany: they have a bad reputation for their weather, but in reality it's probably a plot of French weather anchors to prevent too many people from coming here to sunbathe. You don't believe me, do you? 🙂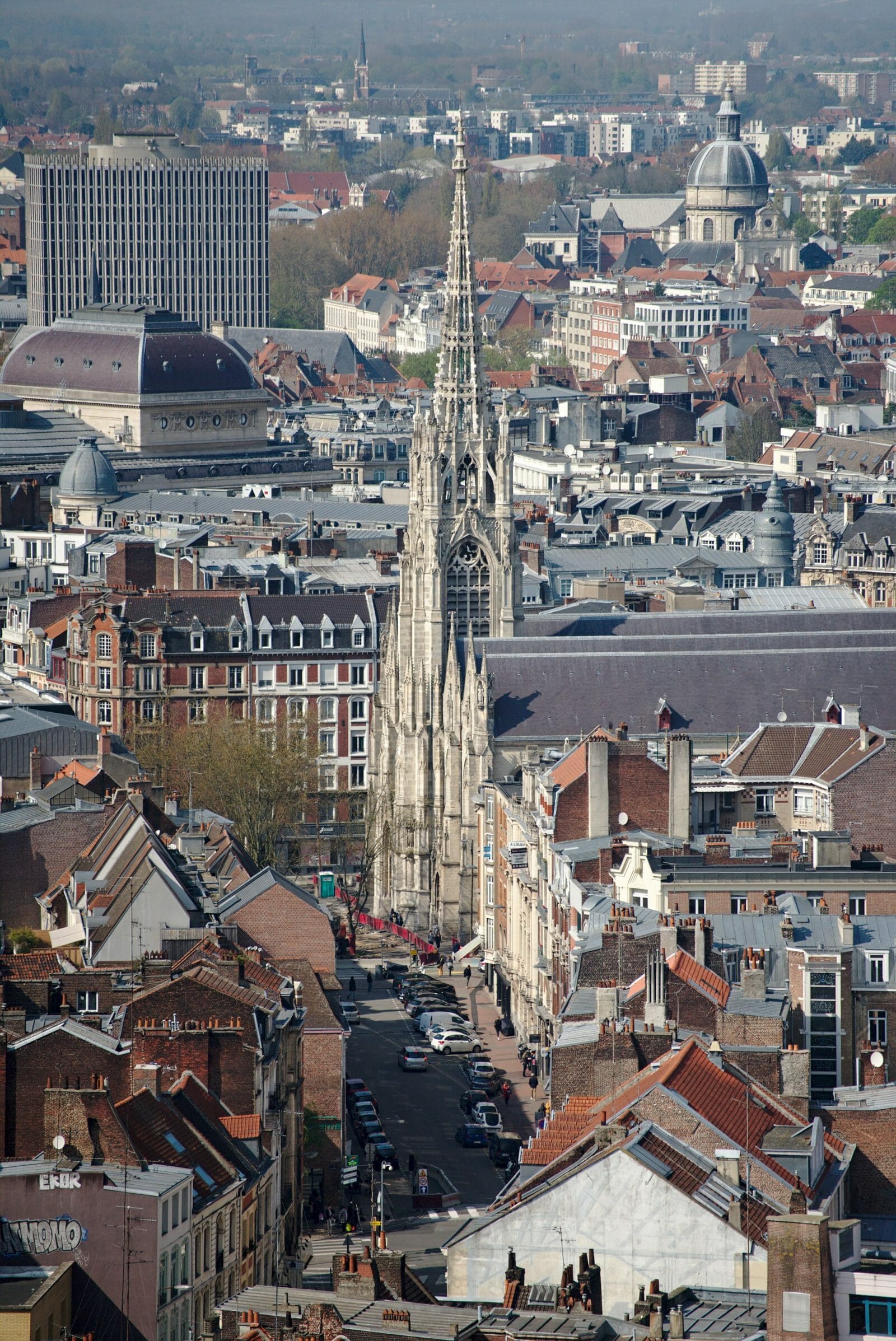 Well, let's save the weather debates for another time…. Today we propose you ideas for urban walks in the pretty city of Lille with a Street Art note and of course, at the end, some good addresses where you can drink good craft beers.
As I told you before, Lille is a city where we have been twice in the space of a few months (it's not bad knowing that we had hardly ever set foot in France 15 months ago). 😉 Our first visit was in June 2018 when we wrote our book "Randos Bière en France" and the second in April 2019 to attend the travel bloggers' fair, an annual event that we would not miss under any circumstances and that is held each year in a different French region.
Street Art and Brownfield land in Lille
Before telling you about Old Lille and beer bars, we wanted to start this article with a facet of the city of Lille that we particularly appreciated: its street art scene and the rehabilitation of deserted areas! With the city's industrial past, there is no shortage of brownfield lands in Lille! Luckily, rather than razing them to the ground to build new buildings, the city of Lille is working to give new life to these abandoned buildings.
The former Saint Sauveur station is a perfect example. This former freight station, which was built in 1865, was completely closed and decommissioned in 2003. Since 2009 this place has been converted into a cultural and dining space.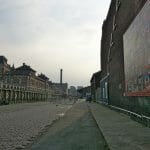 At the Street-Art level, it is in the district around the Saint-Sauveur station that we find many mural frescoes. For our visit we were accompanied by Julien, the president of the Collectif Renart, a street art collective from Lille.
In addition to organizing walking and cycling tours on the theme of Street art, this collective is above all the instigator of BIAM (the International Biennale of Wall Art). This year (2019), from April 8 to June 8, the 4th edition will be held. The idea of Biam is to bring together international and local artists and to decorate the streets of Lille and other localities in the Hauts-de-France region. This year Mexico will be in the spotlight with the arrival of the artist Spaïk.
To know the program of the biennale (visits, workshops and conferences) and the addresses of future murals, go here.
Note: Some works are destined to be withdrawn after the Biennales, but many will remain. In the Saint-Sauveur district, for example, you can admire several murals from previous editions.
FivesCail: New cultural and culinary space in Lille
In the register of brownfield sites to discover in Lille there is clearly FivesCail to add to your list!
This former metallurgy factory, where the elevators of the Eiffel Tower were built, is currently undergoing a metamorphosis! Left abandoned for many years, this building is developing completely new activities.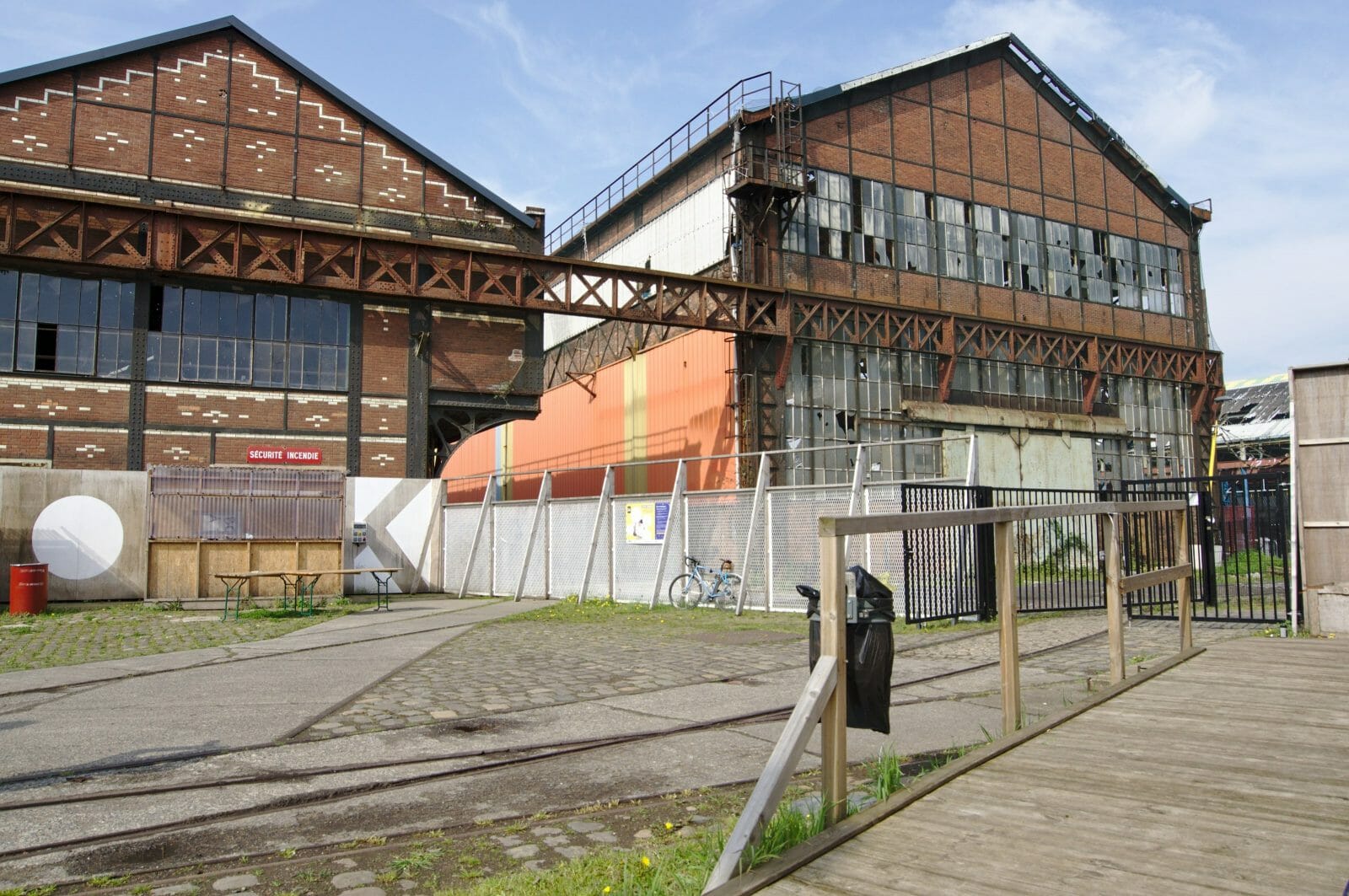 In all, the area is more than 25 hectares and in the long term there will be more than 1000 housing units, a 5 hectare park and a whole host of cultural and social spaces focused on the theme of food.
Today, Fives Cail already hosts the Lille International Hotel School, a gymnasium, a small temporary communal kitchen. During the summer months it is possible to come and taste dishes from food trucks and sip a cocktail installed in the space of the Friche Gourmande, a 1200m2 terrace located at the entrance of the old buildings.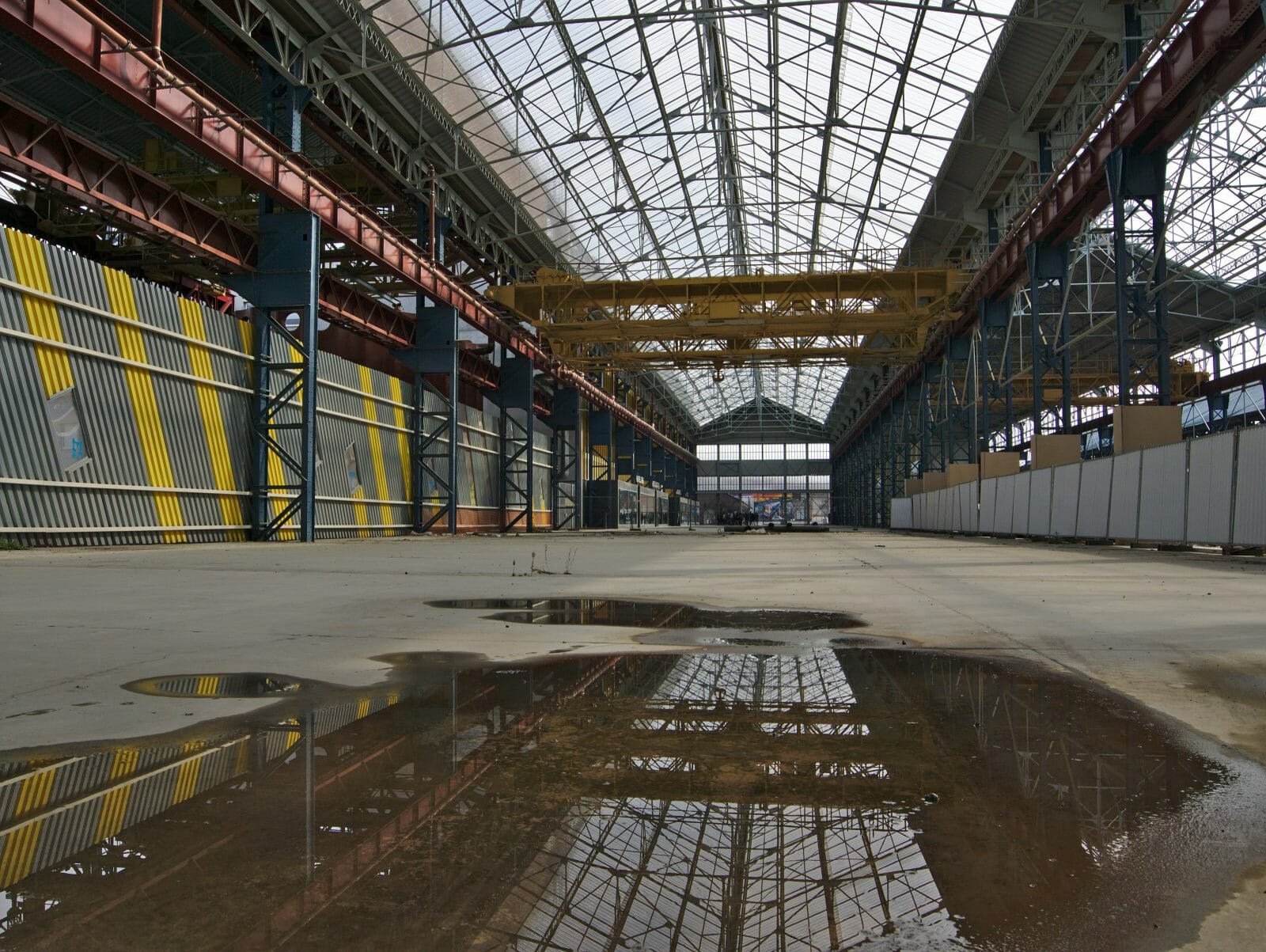 By next year there will also be a huge Food Court and a large communal kitchen open to associations and local residents. For the moment the space is still under construction, but it is likely to be transformed over the months into an essential meeting place for Lille residents and visitors passing through and above all that it will give a boost to the Fives district, which has been neglected quite a bit since the closure of the factories.
Roubaix: a short exploration of Street Art and a visit to the RemyCo workshop
After our visit of Lille in the theme of Streetart and abandoned buildings we headed towards Roubaix. Accessible in about twenty minutes by metro or 30 minutes by tram, the small town of Roubaix is a very nice addition to the visit for travellers who are in Lille.
Originally, this city did not have a very good reputation. It will be difficult for us to judge because we had never been there before this year, but what I can tell you is that we really enjoyed it. The city is developing its cultural and resolutely arty side enormously.
The Street Art districts of Roubaix
In Roubaix there are 2 districts where you simply can't miss Street Art. One of them is near the famous swimming pool (which unfortunately we didn't have time to visit this time but from which we only heard good things) and the other around the Public Condition buildings.
In order to find your way around, you can get the Street-Art map available at the Roubaix Tourist Office or download it on this page.
Oh yes, if you come to the Public Condition district, don't miss the opportunity to climb on the roof terrace of this rather exceptional building. In addition to the beautiful view, you can also admire several works by well-known artists such as the excellent stencil maker Jef Aerosol.
Many of his works can be found in the neighbourhood. To recognize them, just look for your signature: a small red arrow! 😉
The Restaurant L'Alimentation
If you are in the area at lunchtime I advise you to take a look at the menu of the Restaurant "L'alimentation". This restaurant within the walls of the Public Condition is really great. The concept? Fresh and seasonal products with a small menu that is always ephemeral. The main dishes are always at 11,9€, the starter + main or main + dessert formula at 15.9€ and the full menu at 19.9€.
The restaurant belongs to the Compagnie de l'Oiseau-Mouche. The idea behind this project is to enhance the skills of people with mental disabilities. Waiters and cooks are people with disabilities who are trained in the catering industry. It's just a great address and in a really unique setting!
Open: lunchtime, Monday to Friday. More information: their website
RemyCo workshops
At the end of the afternoon we had the pleasure of discovering the future premises of the RemyCo workshops. Located at 32 rue Remy-Cogghe, this space is currently under construction and the 850m2 of this former clothing factory will soon be a space 100% dedicated to street art. The idea is to be able to welcome artists so that they can work with equipment at their disposal and rent individual boxes to create and store their work.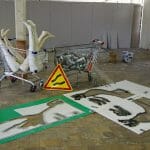 This project was developed in collaboration with collectives, artists and the city of Roubaix. A very beautiful initiative, which, we are sure, will contribute even more to putting Roubaix at the forefront of the Street Art scene in the North of France.
During our visit we also saw the artist Mr.VOul in action in the workshops. It was funny, because during our walk we had seen a lot of his works. Mr. Voul is easy to recognize since all his works are self-portraits made with stencils! 😉
Lille, Capital of good beer?
"It's in the north of France that you can find the best beers"
This sentence we probably heard it a hundred times during our trip to France when we were writing our book. So, to be honest, with all the brewery gems found all over France, it will be difficult for us to confirm that it is indeed in the north that we find the "best" beers. But what we can tell you for sure, is that it is probably in the north that the "beer culture" is strongest (and so are beers) 😉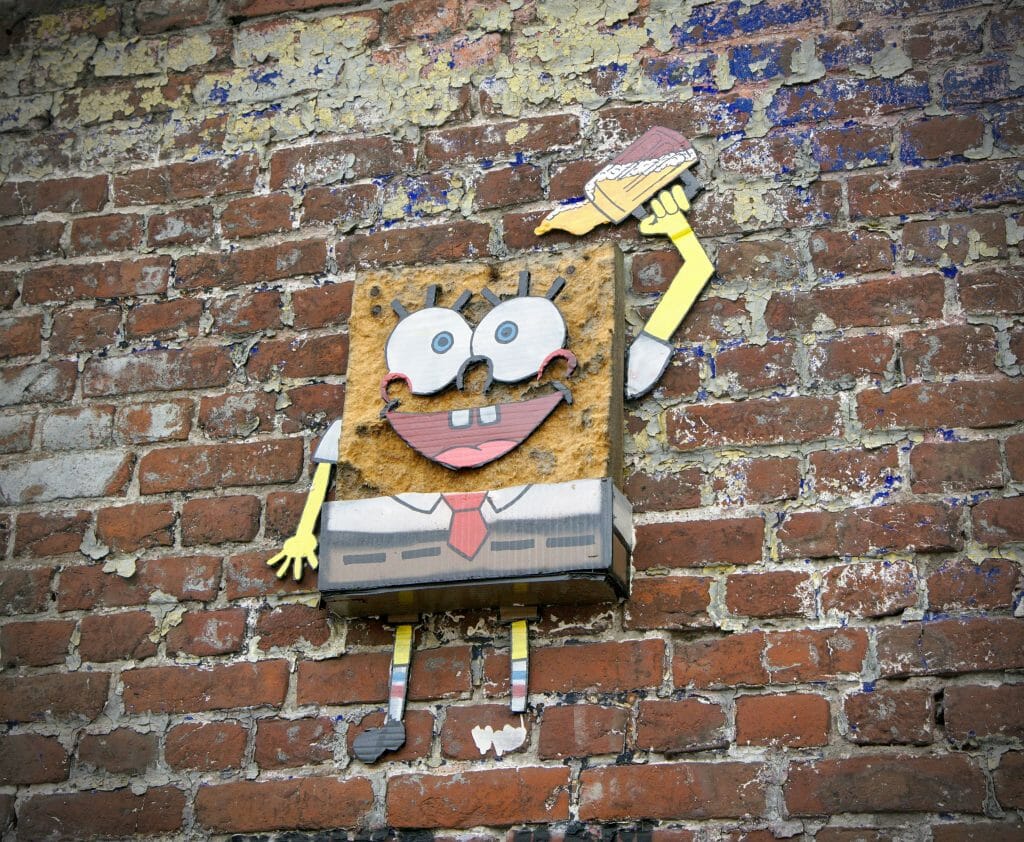 In the book Randos bière en France we have chosen to highlight the beers of the Célestin brewery for our urban tour of Lille. But we will not hide from you that it was probably in Lille that we had the most dilemma when we made our choice.
You come to Lille and want to taste some good beers? So, here is our small hoppy selection:
Bar in Lille: our addresses for a good beer
Now that you know which beers to drink, maybe we'll also give you our good bar addresses where you can enjoy them, right? 🙂
Le Lovibond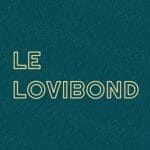 , 169 Boulevard de la Liberté.This is where we had the launch party of our book! A very nice place with excellent draught and bottled beers. Special mention for the ultra friendly welcome and their cheese boards! 🙂
Le Bar la Dilet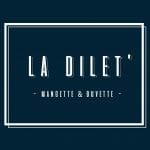 , 3 Rue Ropra. We had organized a small aperitif in this nice bar during our visit in the summer of 2018. Good draught beers and a nice selection of craft bottled beers with also small ephemeral gems.
La Capsule
, 25 rue des Trois Mollettes. A real institution for traditional beer lovers! 28 different draught beers…. only handcrafted! As for the origins, the beers served at the Capsule come from all over the world. Lille, France and the rest of the world…. This bar is a real gem!
Le BeerChope,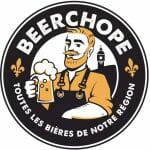 18 rue de Gand. A beer bar that only serves local beers; they have all the Lille breweries on offer! Their choice in general is really impressive and everyone should find a beer to suit their taste!
La Capucine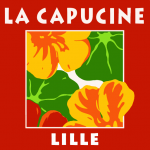 , 1 avenue Delobel. A summer bar (only open in the summer months) in Parc de la Citadelle. They have a great selection of beers and the setting is great for a late afternoon in the sun with a good beer.
Urban beer tour in Lille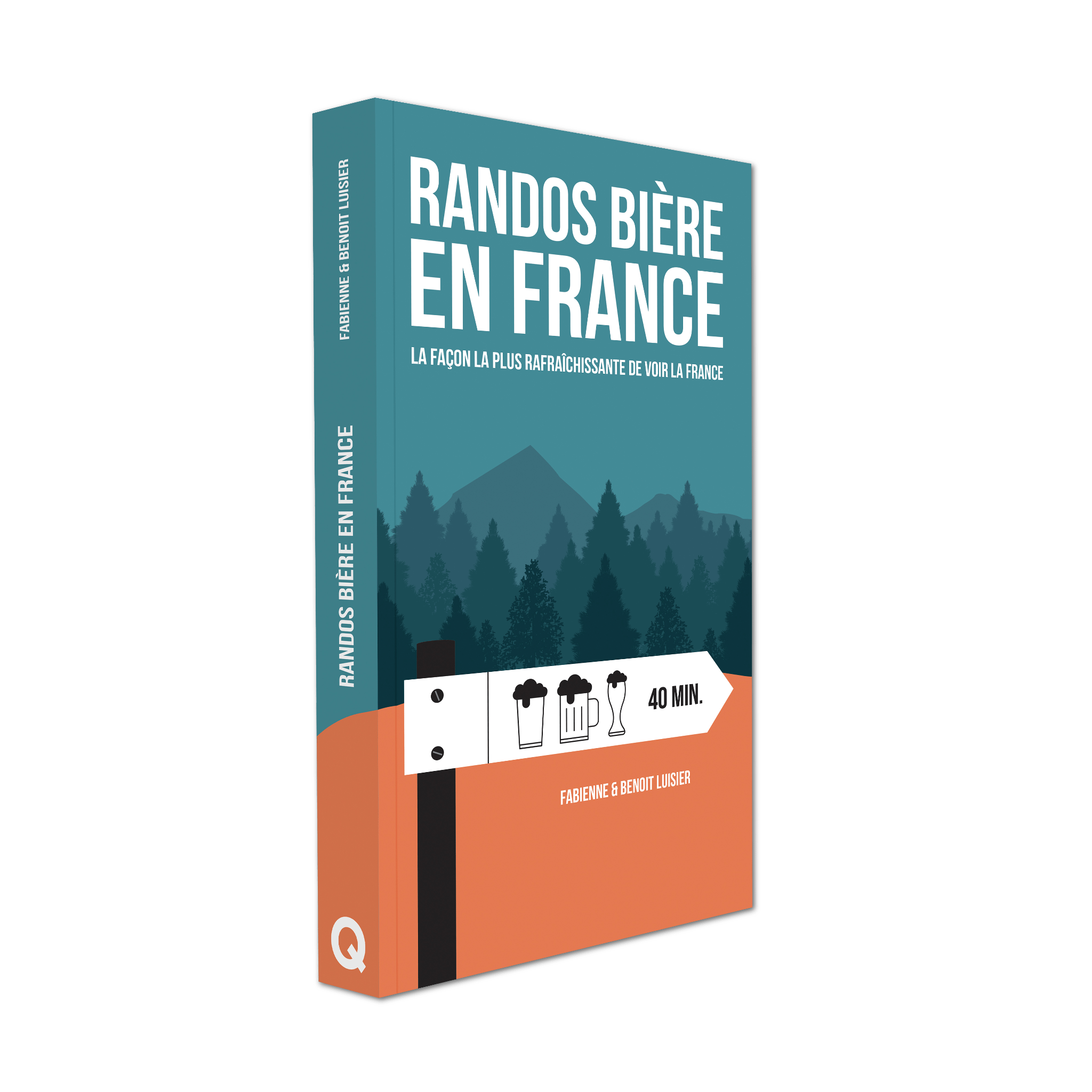 As I told you, our first visit to Lille was triggered by the writing of our book "Randos Bière en France". With this book our idea was to introduce French regions with beautiful "nature" hikes and to finish with a good craft beer. Of the 70 itineraries in the book, 60 take place in the heart of nature. But France is also characterized by its magnificent cities and that is why we have decided to integrate 10 urban hikes to discover in a slightly different way cities like Paris, Metz, Reindeer, Bordeaux, Toulouse or even…. Lille!
In Lille we have concocted a beautiful itinerary that combines the charms of Old Lille with a more natural touch in the superb Citadel Park. This green space was developed a few steps from old Lille around the old citadel built by Vauban.
During the hike we alternate between the adorable alleys of the old Lille, passing for example by the old water mill and in front of "les Merveilleux de Fred" (what? we have to regain our strength while hiking!) before ending with a superb loop in the park of the citadel. 2h30 of beautiful stroll which ends with a good traditional beer from the Célestin brewery.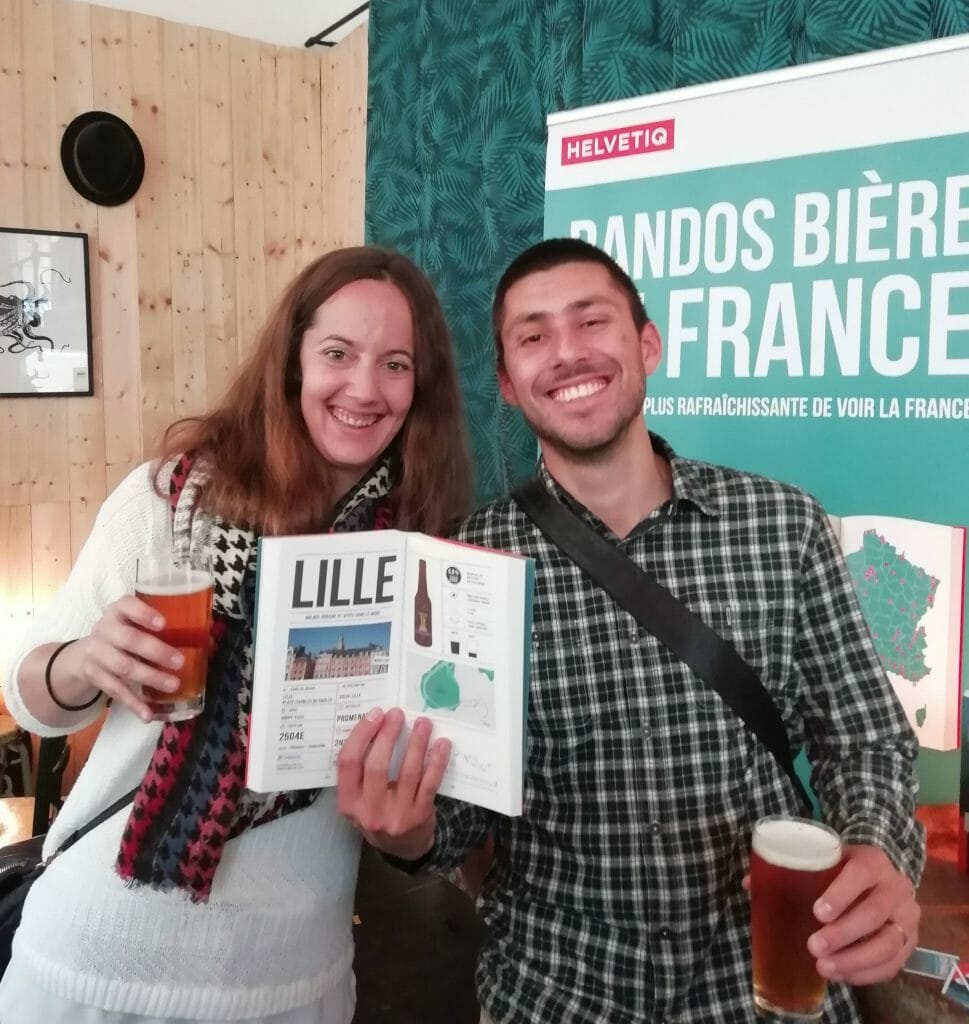 To get the book, go to any book store in France! It is available everywhere, and if it is not at your favorite bookseller do not hesitate to ask him. It can be ordered by all booksellers and it also gives us a little help to make it known if more people order it. 😉
If you prefer to order online it is also possible. On our publisher's website, FNAC or on Amazon.
Viewpoints on Lille – Where to go to have a nice panorama?
With Benoit there is something we love more than anything: climbing peaks to admire the view. Then, we will admit that in normal times we target the mountains or hills that are close to cities, but how can we say that in Lille the options are relatively limited… 🙂 #FlatLands
In short, in the absence of having found a small hill to climb, we made up for it with the climb on the Belfry which culminates at 104m (much higher than any hill in the area). In terms of the view, it's definitely not too bad! 🙂
Infos
The Belfry is located on Roger Salengro Street.
Opening times: Every day from 10am to 1pm and from 2pm to 5.30pm (beware, the last climb is done max 30 minutes before closing time).
Price: 7,5€ per person
Note: It is possible to book your ticket online on the website of the tourist office for 6€. But to get this price you have to book at least 24 hours in advance…. To book it is here. Since we're going up for the view, we really need to be sure of the weather. Personally I recommend you to pay 1,5€ more and go at a time when it is 100% clear.
Small Bonus:
As part of the bloggers' fair, we were lucky enough to be able to admire the view from places that are normally closed to the public. So of course we regret that you can't go up but we thought we'd share some pictures with you anyway, because these are definitively points of view that we're not used to seeing.
Visit Lille

If you come to visit Lille maybe it could be interesting for you to take a look at the
City Pass
. Sold for 25€ for 24H (45€ for 72hours) this pass includes all public transport and nearly 30 museums and attractions in Lille and the surrounding area. If you plan to make several visits the pass quickly becomes profitable.
See the City Pass
Alternatively, you can also take
a walking tour of the city
(11€ for a 2-hour stroll in Lille).
Now, this time I think you're ready for a street art and carft beer tour of Lille! We wish you lots of great tastings (always drink ine moderation) and we look forward to seeing you soon with a new article to tell you a little more about the program for the coming months! Yes, from May 3rd our backpacks are back in service for a minimum period of 7 months.
Pin it
Note: This article contains affiliate links to Getyourguide. If you book an activity through one of our links you obviously don't pay anything extra but we do get a small commission. Thank you for your support!