It has been just over 2 weeks since we returned from Chiang Mai and the least we can say is that we did not have time to get bored! After a brief stay in Switzerland to give our loved ones a kiss, eat a good dose of cheese and take care of some administrative joys such as our taxes, we headed straight back to Brittany and the cute little city of St Malo.
Our trip to Brittany: Spontaneity and Breton encounters
Initially, our trip to Brittany was decided because we were going to attend a travel bloggers' conference which is held every year in a different place. This year it was St-Malo that was chosen and frankly it was quite convenient because Brittany was clearly a part of France that we dreamed of discovering!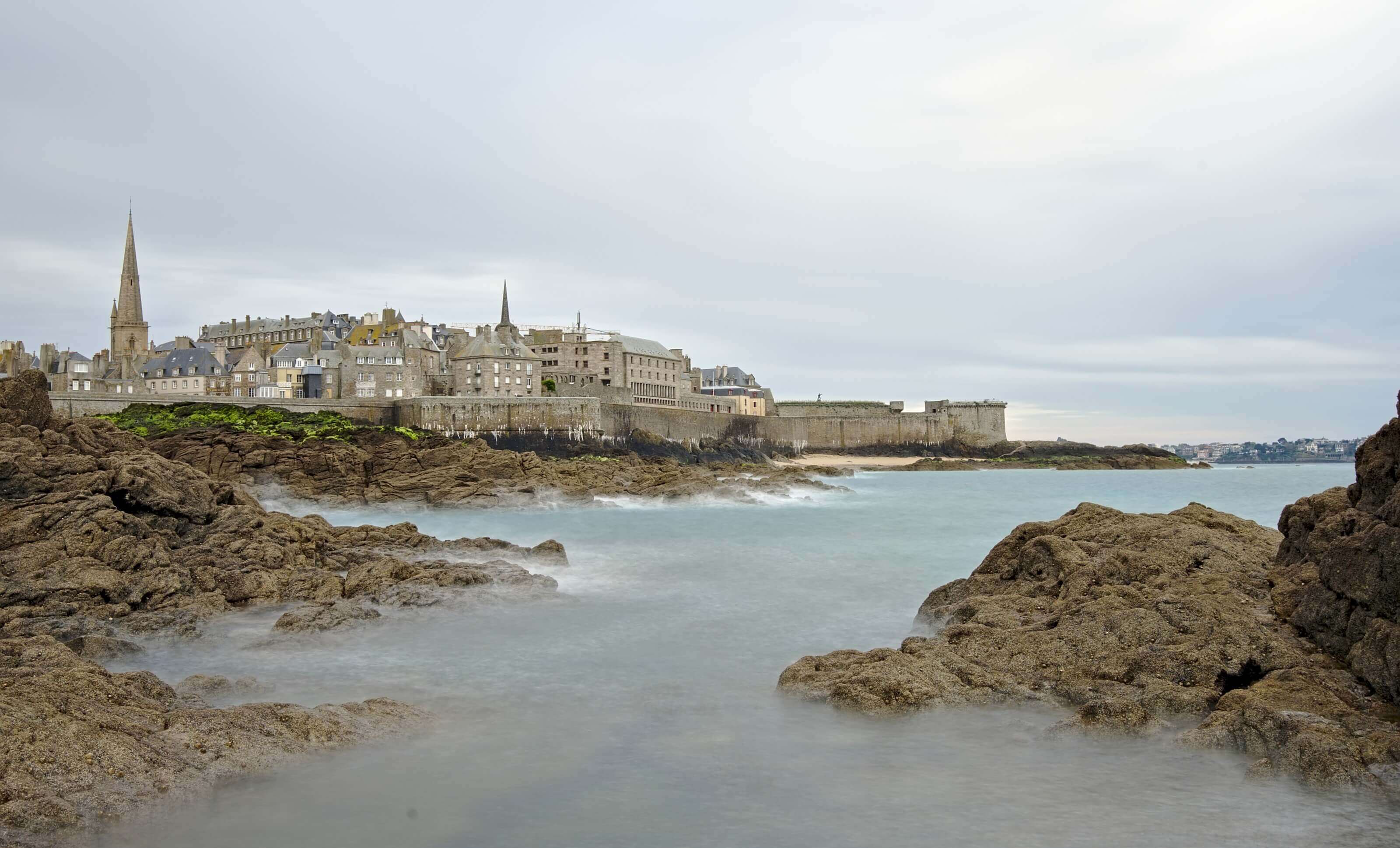 Last year, the fair was held in Brussels and because of work we had almost no time to enjoy the area… In other words, we left a little frustrated that we had not been able to take advantage of the region and we promised ourselves that next time we would do better.
We explained it to you in this article, if we decided to leave our jobs last August, it was to work on our heart projects but also to be 100% flexible… Thus, we decided to come to Brittany, to take full advantage of it and not to make any plans! We left by car, with no fixed return date and simply decided to "go with the flow"! 🙂
You will see it in this article, but for the moment we are just 100% happy and amazed by this beautiful region!
The magnificent small town of St-Malo and its tides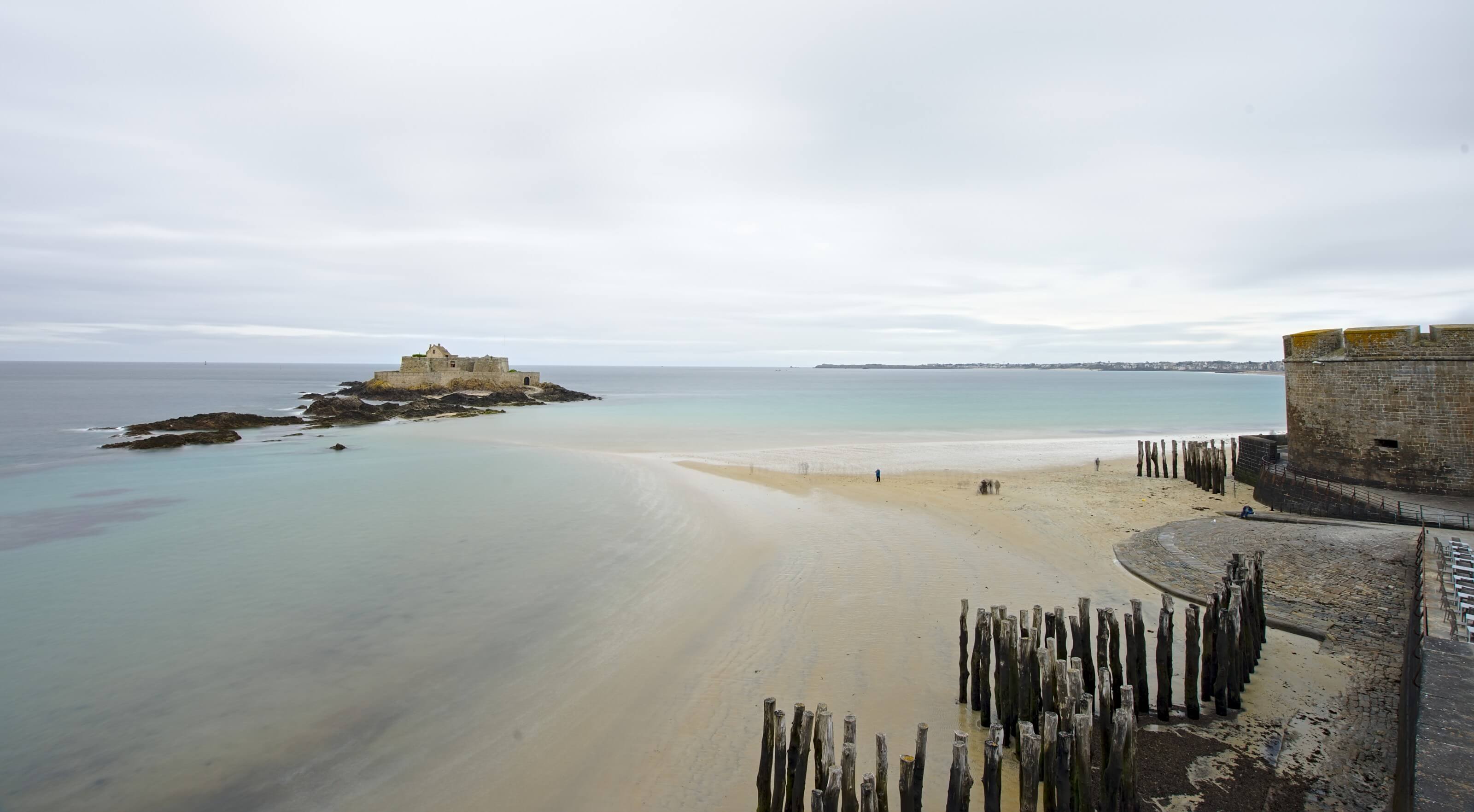 The fair was held in Saint-Malo, a small town that we had certainly already heard about but that we frankly didn't know at all!
Over the days we really fell under the spell of this small fortified town located on the northeast coast of Brittany.
Our favorite in Saint Malo? Observe the incredible tide that rises and falls and totally transforms the bay's landscape in just a few hours!
If like us you don't have sea legs (yes yes we are rather the alpine kind of people), well the tides you may not know anything about them either…. For me the tide was this phenomenon that made the water more or less far from the deckchair at the beach. But generally it was limited to a few meters of difference….
So know that in Saint-Malo there is one of the most important tides in Europe and that the tidal range can reach 14m! So tidal range is obviously a term I discovered last week too, it's the amplitude between low tide and high tide.
Our plan not to make plans….
On the last day of the fair we discussed with our friends Chloé and Romain and explained to them our plan to discover Brittany without making a plan… At that moment Chloe tells us:
"Tomorrow I'm going to meet my grandmother who lives a few kilometres from here in a house by the sea. If you don't have any plans and if this sounds apealing, you're welcome to join! "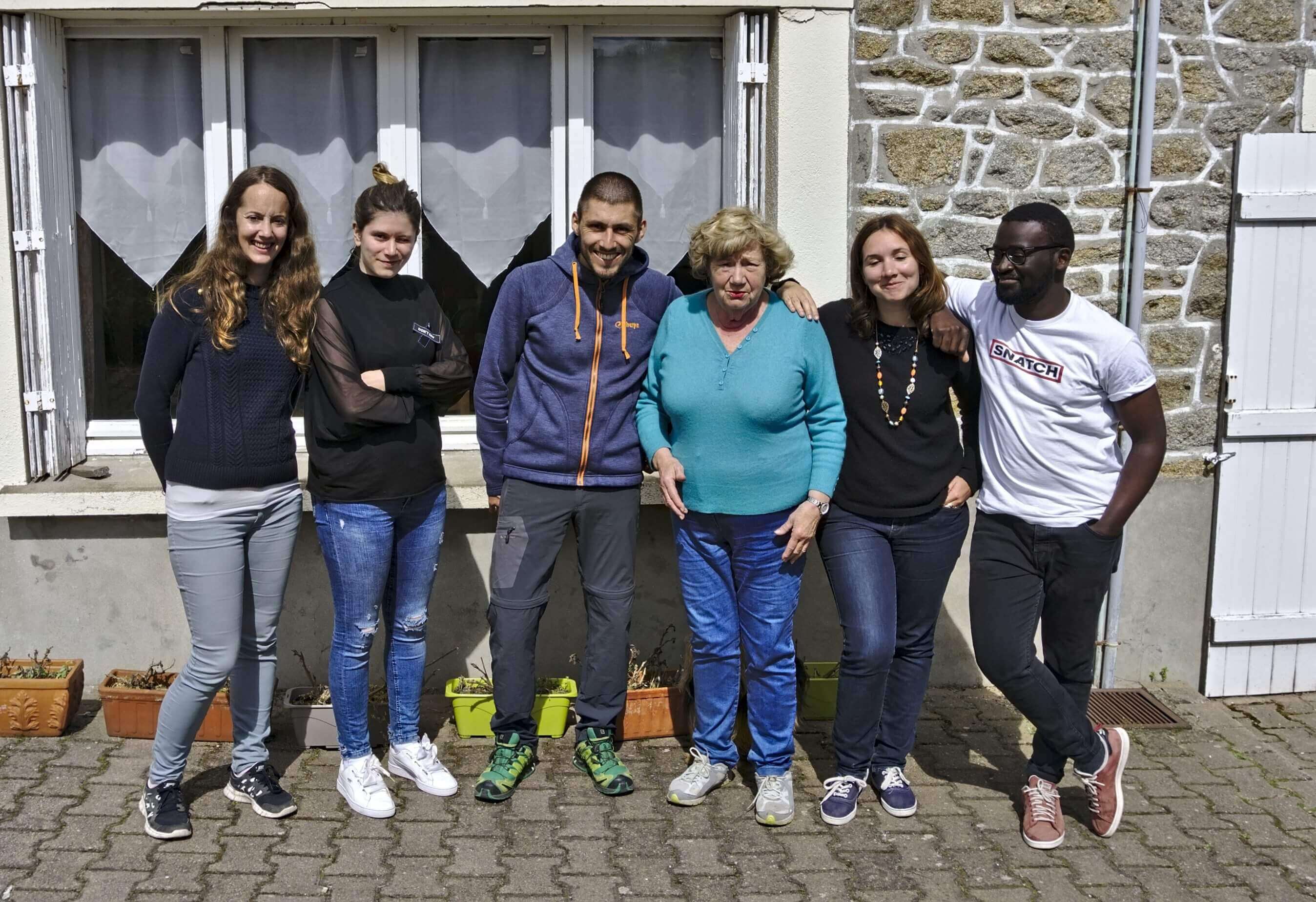 We better tell you that we did not hesitate for a single second to accept this great proposal and the next day we were on our way to Saint Jacut de la Mer with Chloé but also with Eloise and Luc, two other friends who also happened to have "no fixed plans". This day will have ended with an excellent meal prepared by Chloé's adorable grandmother and 3 litres of homemade planter punch ! 🙂
Saint Jacut de la mer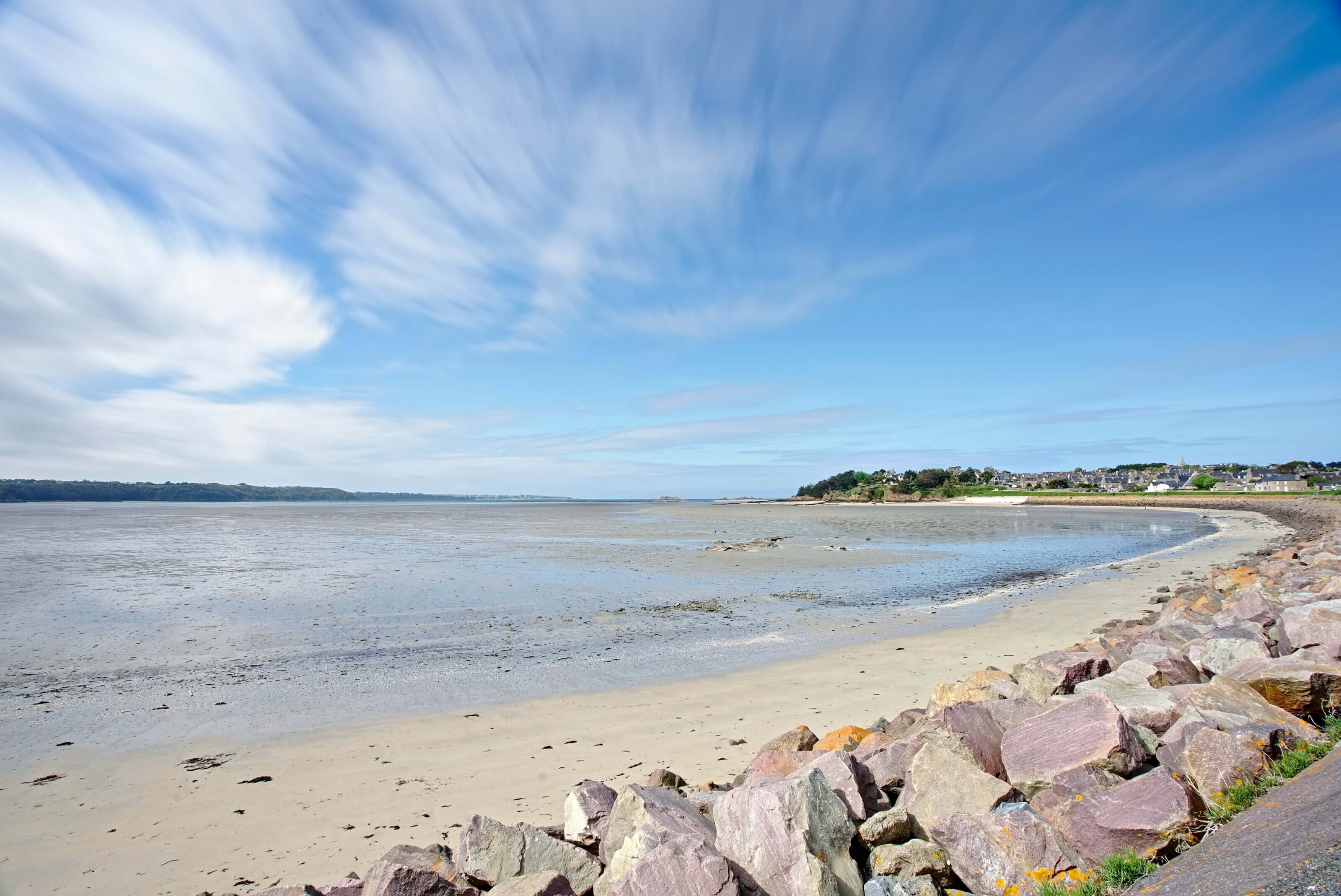 So, when we learned that the fair was being held in Saint Malo, we had an idea of where it was (very vaguely we concede it, but still). But then, when Chloé gave us an appointment with her grandmother in Saint Jacut de la mer, we admit that we were totally clueless!
Located only 30 minutes from Saint Malo, this small town of less than 1000 inhabitants is really beautiful! Chloe's grandmother's house is standing with its feet in the water (well… it depends on the tides, eh! At low tide the water is obviously very far away 😉
Anyway, I won't talk to you in detail about the small bar of La Goelette (the only bar in the village) where we ended our evening by getting there 10 minutes before closing…. But a worthwhile activity in the area is the walk along the coast from the village to the pointe du Chevet.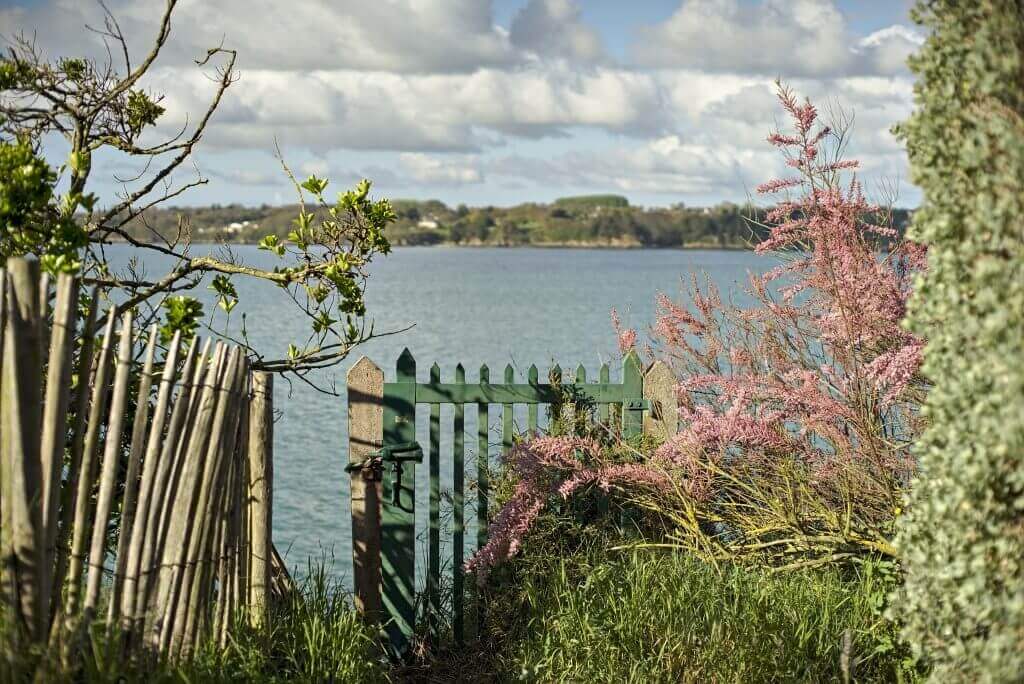 And if you are in the area at the end of the day, know that it is an excellent spot for sunset!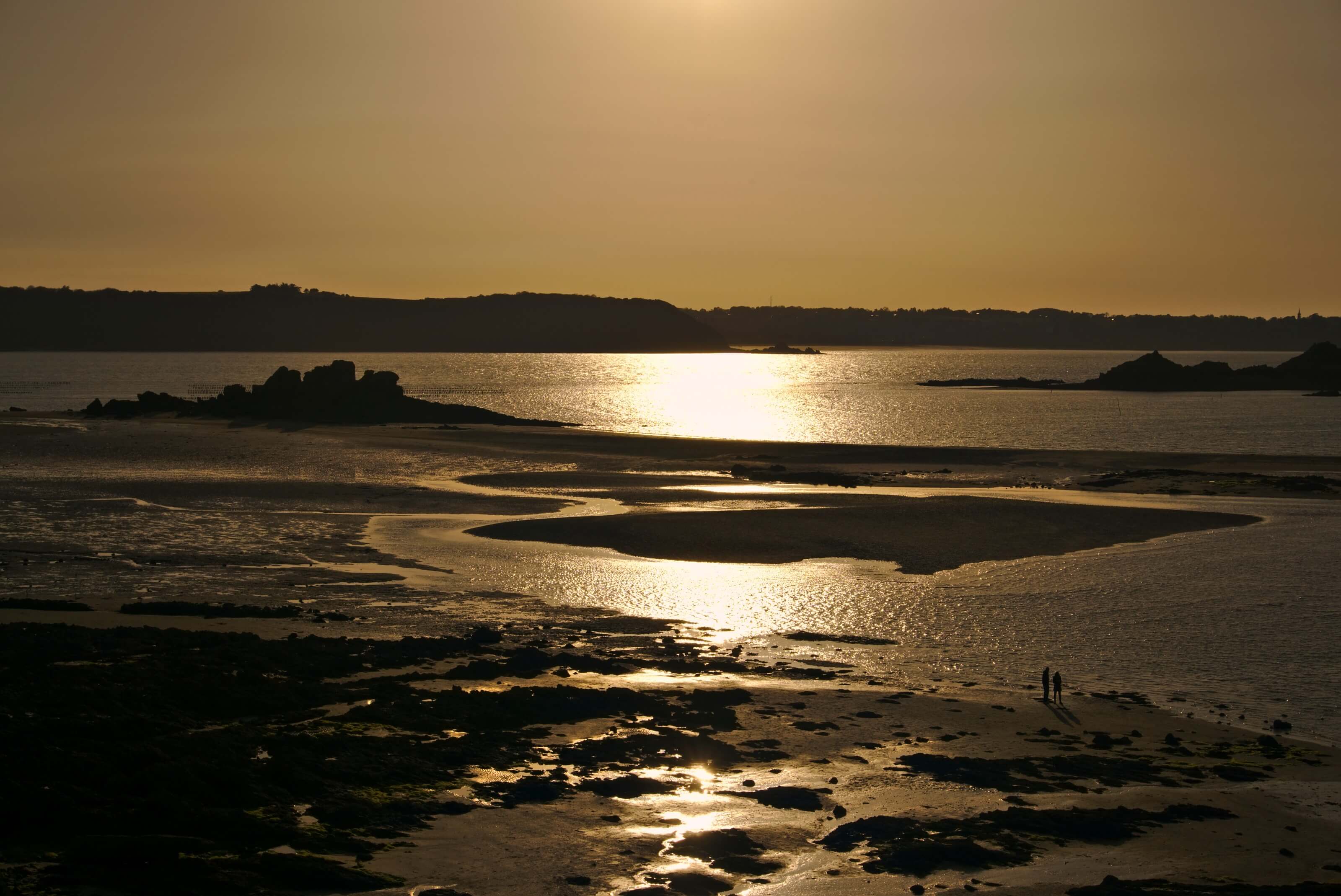 Visit of Cap Fréhel
The next morning we took the car to Cap Fréhel. Cap Fréhel is a pink sandstone peak that overlooks the sea from more than 70 metres!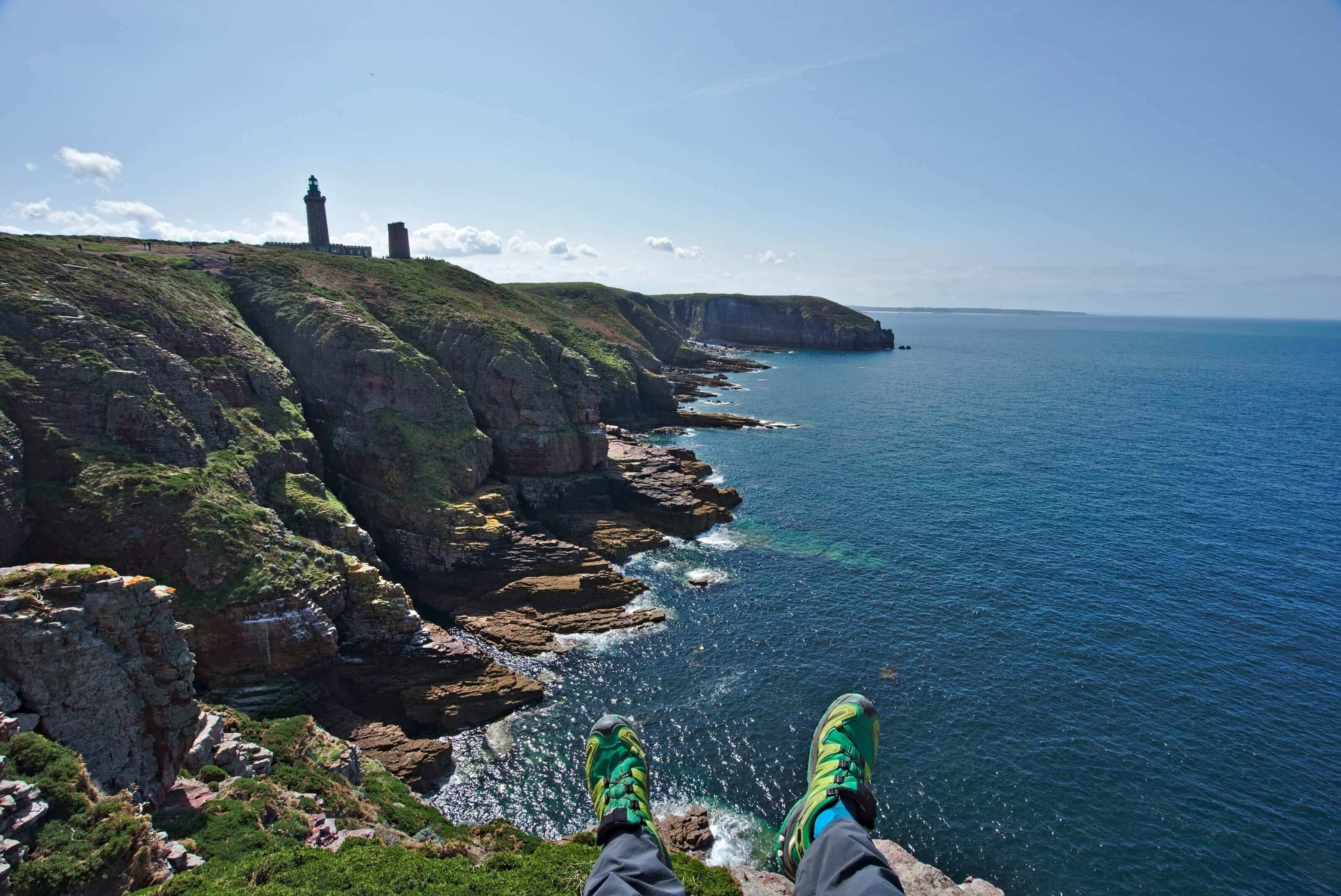 Admission to the cape is free in itself, but note that if you come by car you will have to pay 3€ per car for parking fees. It is also possible to visit the lighthouse (also 3€ to be paid at the entrance). But the latter is only open in the afternoon (from 14h30 to 17h15).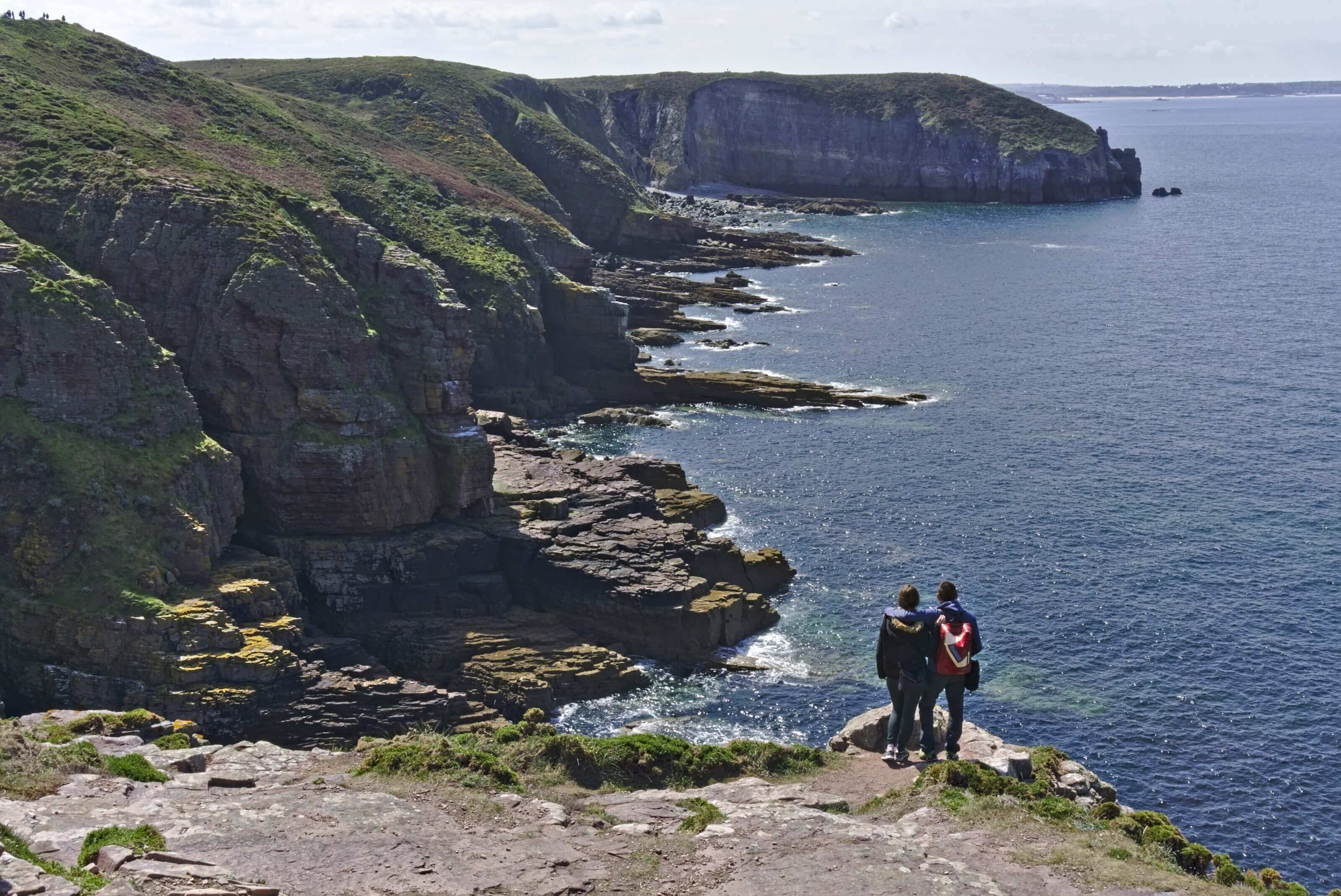 Having come in the late morning we simply took the opportunity to take a nice walk along the cape and enjoy the sunshine! Ehhhh yes, since we arrived in Brittany weather has been absolutely perfect. #LetsHopeItStays 😉
Les Plages des Sables d'Or
After the visit of Cape Fréhel our stomachs were beginning to scream for food. Thus, we decided to drive a few more kilometers towards the quite touristic seaside resort of les Sables d'Or. The initial idea was to "quickly stop for a crepe and get back on the road". Hmmm… how should we say…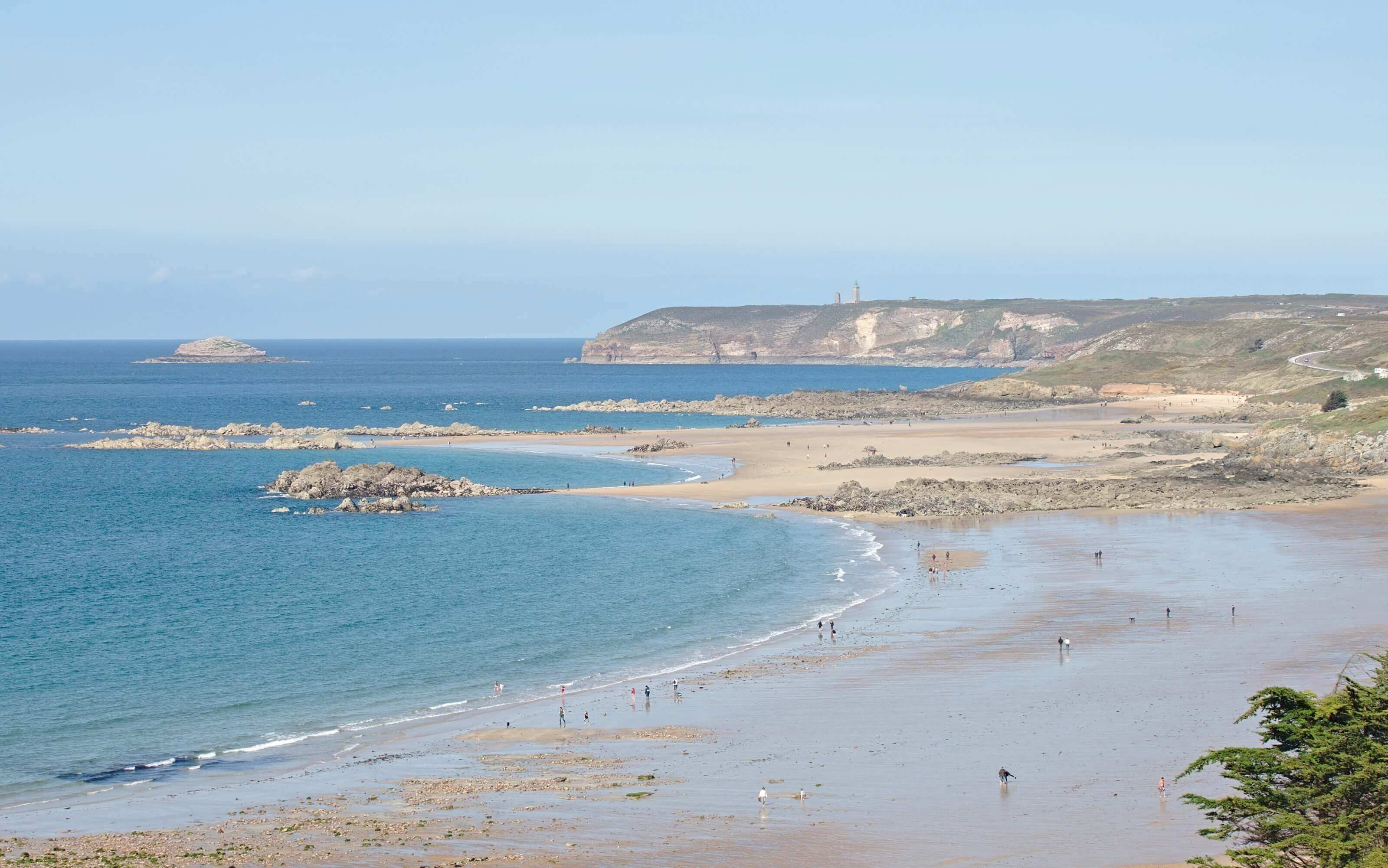 It was the Easter weekend and as a result the small town was crowded and all the terraces were full. After finally finding a place where there were still chairs available, things got pretty bad…. The first terrace where we decided to sit down, we waited almost 40 minutes without even receiving the menus. Just wanting to eat a little something, we opted for a change of terrace. (A choice that later proved to be a very bad move).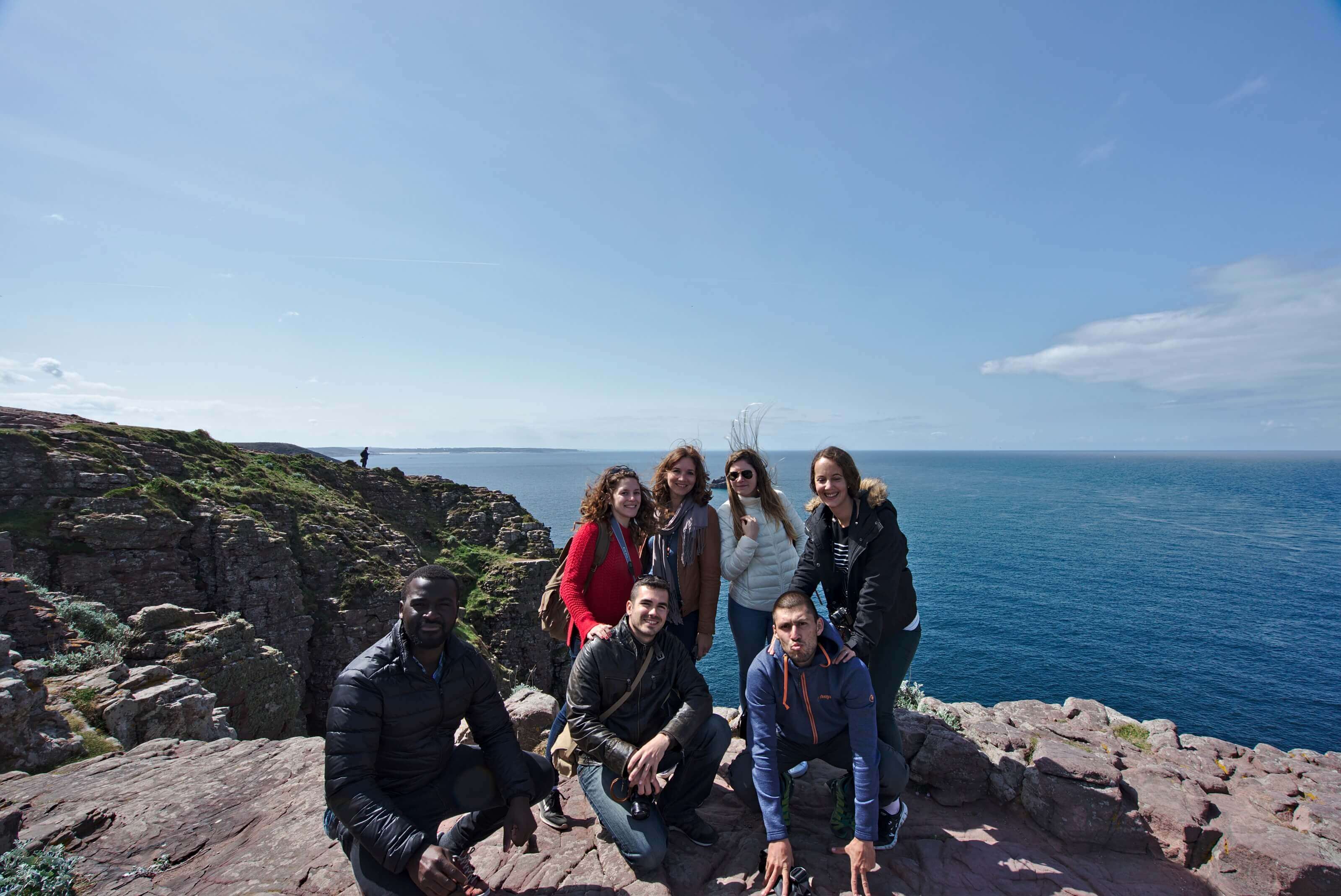 The second creperie where we landed (Les Hammacs for those interested) was just beautiful! A small garden with a super pleasant atmosphere, an original decoration and a super nice boss who came to welcome personnally all customers. In itself a great place (the crepes were really delicious) but not really fast either. In the end, we will have spent almost 2h30 there! Ordering food, receiving our crepes, paying and leaving: yep, this took THAT long… haha I better tell you that this was NOT an express lunch break as we anticipated.
The Fort La Latte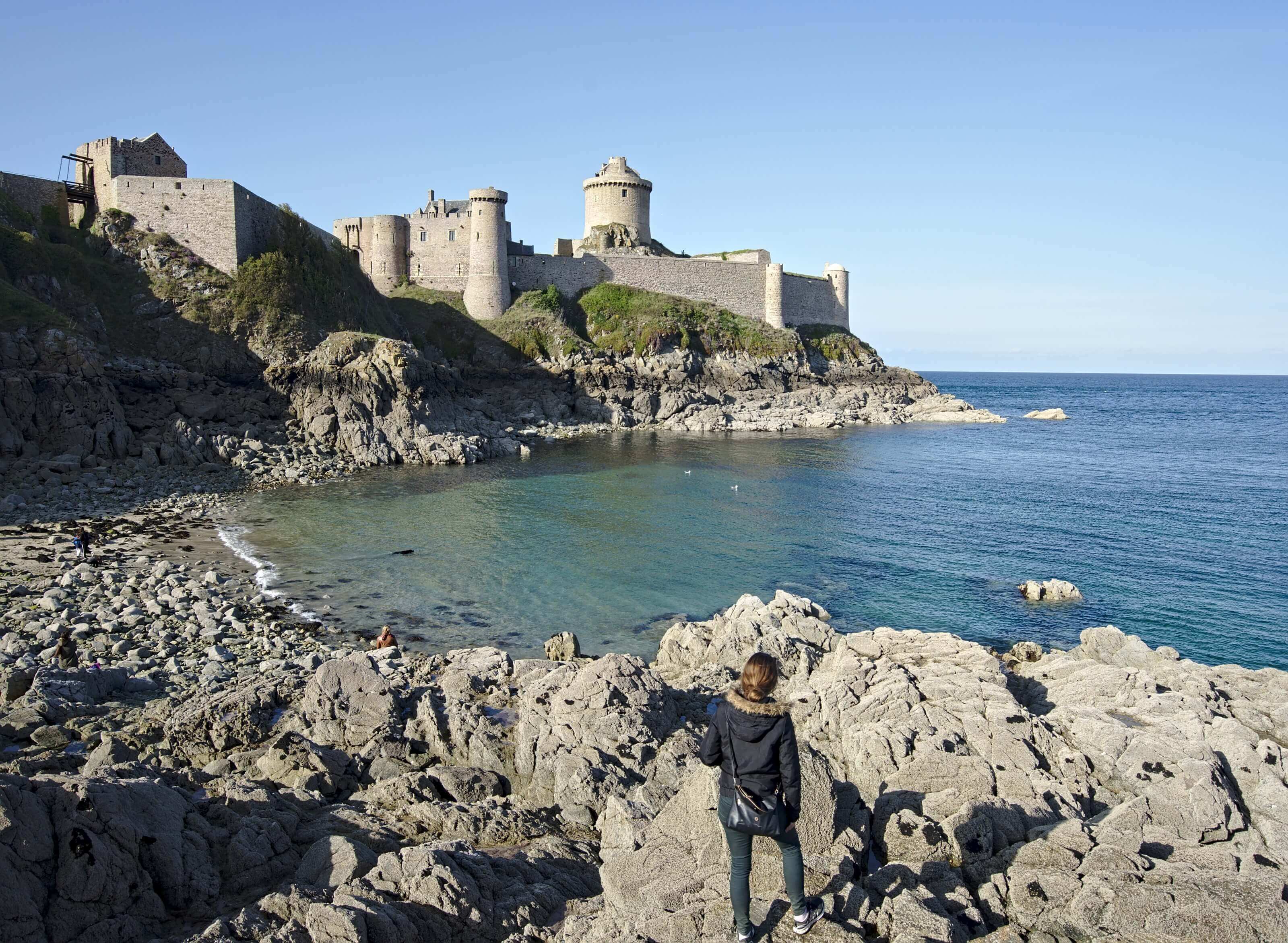 This was probably one of our biggest "touristic fails" of the week! A whole team of bloggers, who all make sure to give all the practical information on their respective blogs, who arrive at 5:59 pm at Fort La Latte. The problem? Well… know that the Fort is closing its doors at…. Be careful… I'll give it to you in the bull's-eye: 6:00 p. m.! hahahaha
In other words, we didn't visit the Fort, but we took the opportunity to be in the area to walk around a little and go down to the small beach.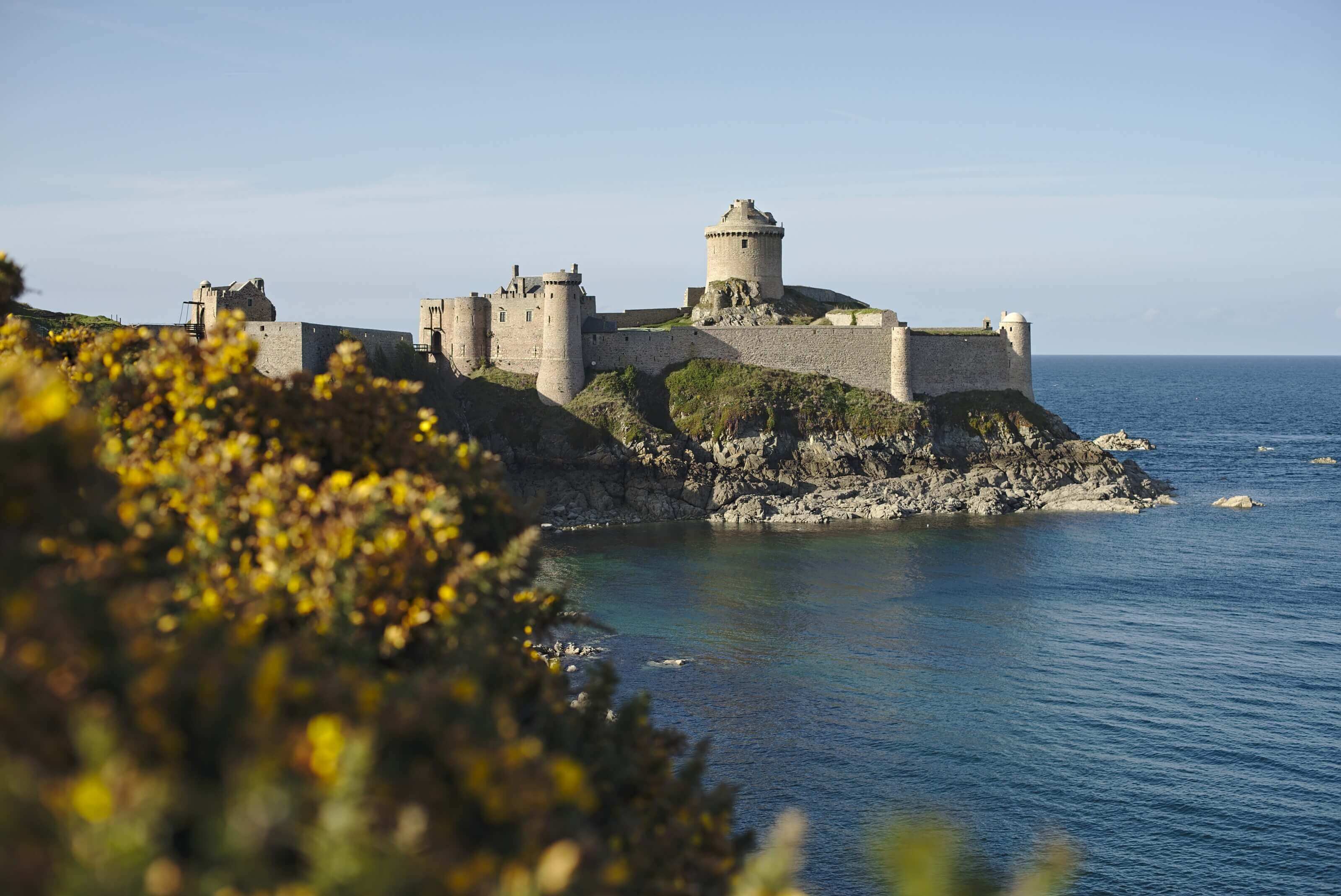 Infos
For those who would like to actually visit the place, here are some practical tips on Fort La Latte to help you avoid finding yourself in front of the closed gates!
Opening times:
From April 1st to July 3rd every day from 10:30 am to 6 pm.
From July 4 to August 26, open continuously from 10:30 am to 7 pm.
From August 27 to September 30, open from 10:30 am to 6 pm.
Off-season: Find the specific schedules between 20.09 and 31.03 here
Price of the Visit of Fort La Latte:
Adults: 6,3€
Students: 5,2€
Children: 4,2€
Discover Dinan and the small village of Léhon
The 2nd morning we left with Chloé to discover the pretty fortified town of Dinan. But before going to Dinan we followed the advice of Chloe's grandmother and went to the small village of Léhon.
Léhon is only a few kilometres from Dinan and is home to a magnificent abbey. But more than the abbey, it is above all about the small flowered and narrow streets with their small stone houses. Léhon is, just like Dinan, crossed by the Rance and it is apparently possible to follow the river to reach Dinan in an hour and a half.
In Dinan, the best option is to park towards the small port on the banks of the Rance and explore the fortified city on foot! Our best advice for visiting? Get lost! 🙂
In the main streets there are a lot of people, but as soon as you move away a little bit you suddenly find yourself in a deserted street just a stone's throw from the bustle!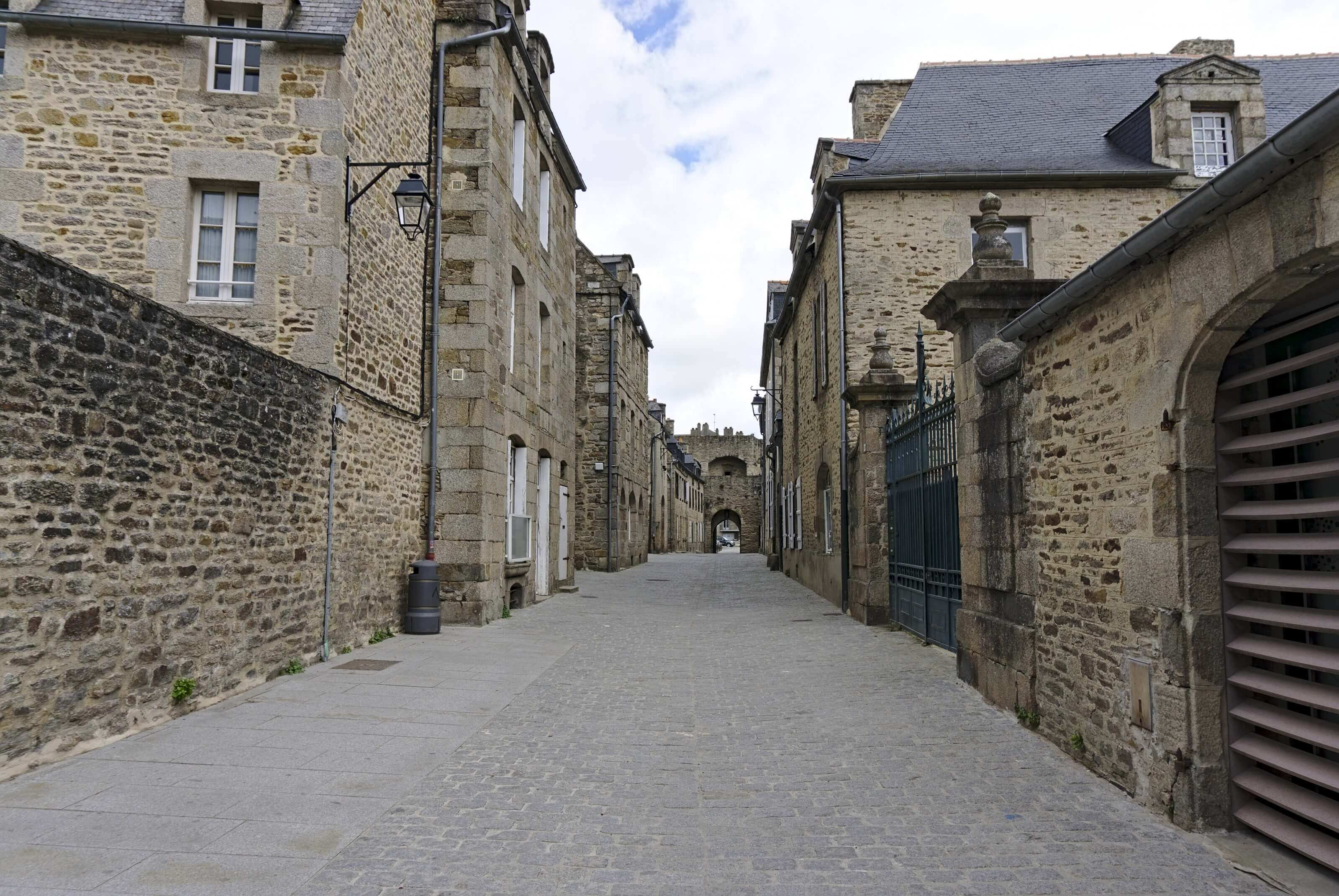 Dinan is relatively touristy but frankly we understand why! The façades, all made of old stones, are beautifully flowered and there is a, I don't know what in the air (perhaps the sound of the harp resonating, you might say) that makes you feel good…
To have the most beautiful view, it is on the round path that you'll have to go! A tour of the city on the old ramparts of nearly 3km to have a bird's eye view of the rooftops of the city but also the port. (Which makes it the longest ramparts tour of Brittany!)
A special favourite is the plunging view of the Rance and the port from the English gardens, which are also located on the Remparts tour.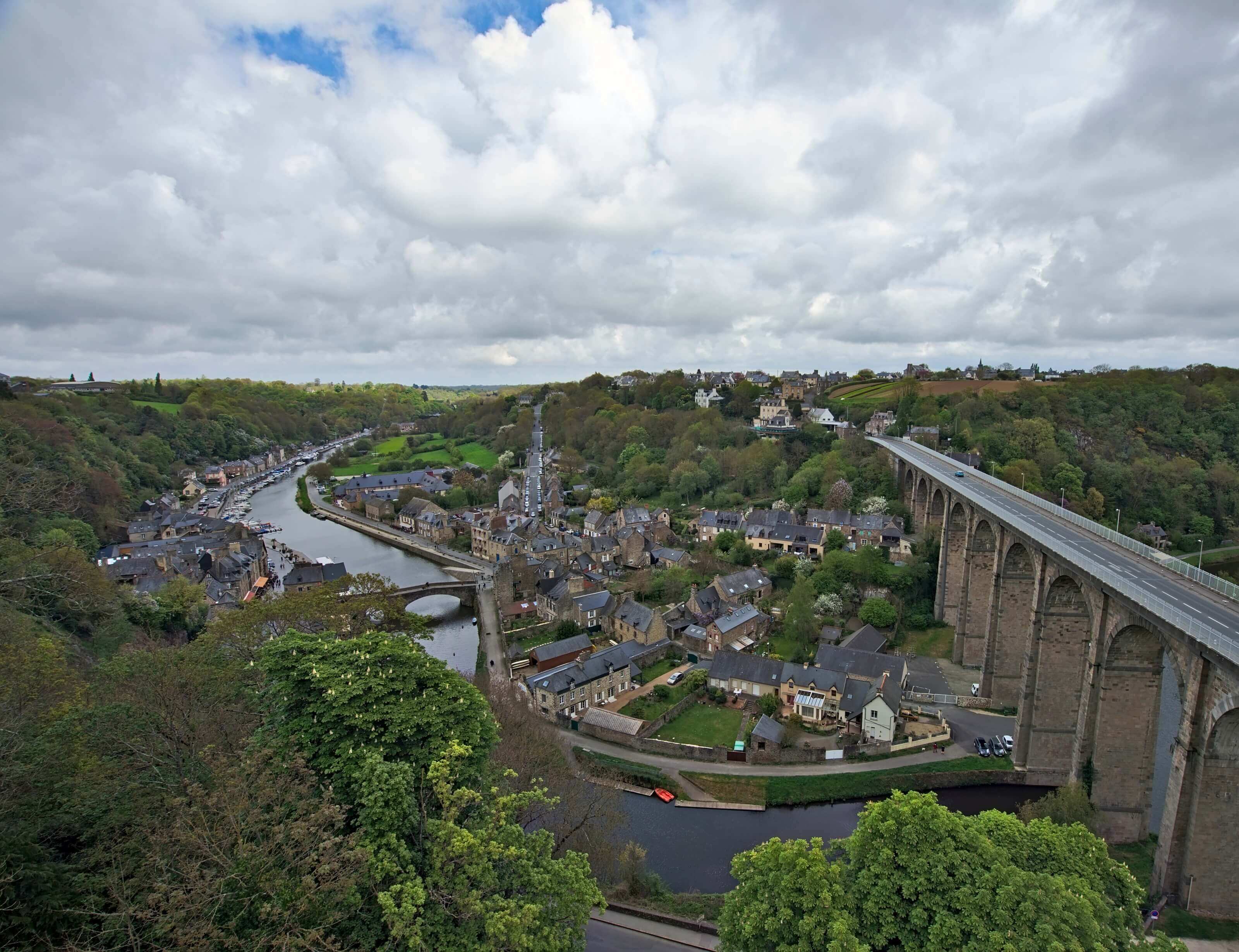 Visiting Brittany: Practical information
Getting around in Brittany
If you follow us on the blog you will probably have already noticed that we generally prefer to travel on foot and by public transport (incidentally because we do not own a car). But here we are, we'll admit that to visit Brittany we didn't hesitate to accept my dad's kind offer, when he offered to lend us his car for a few weeks.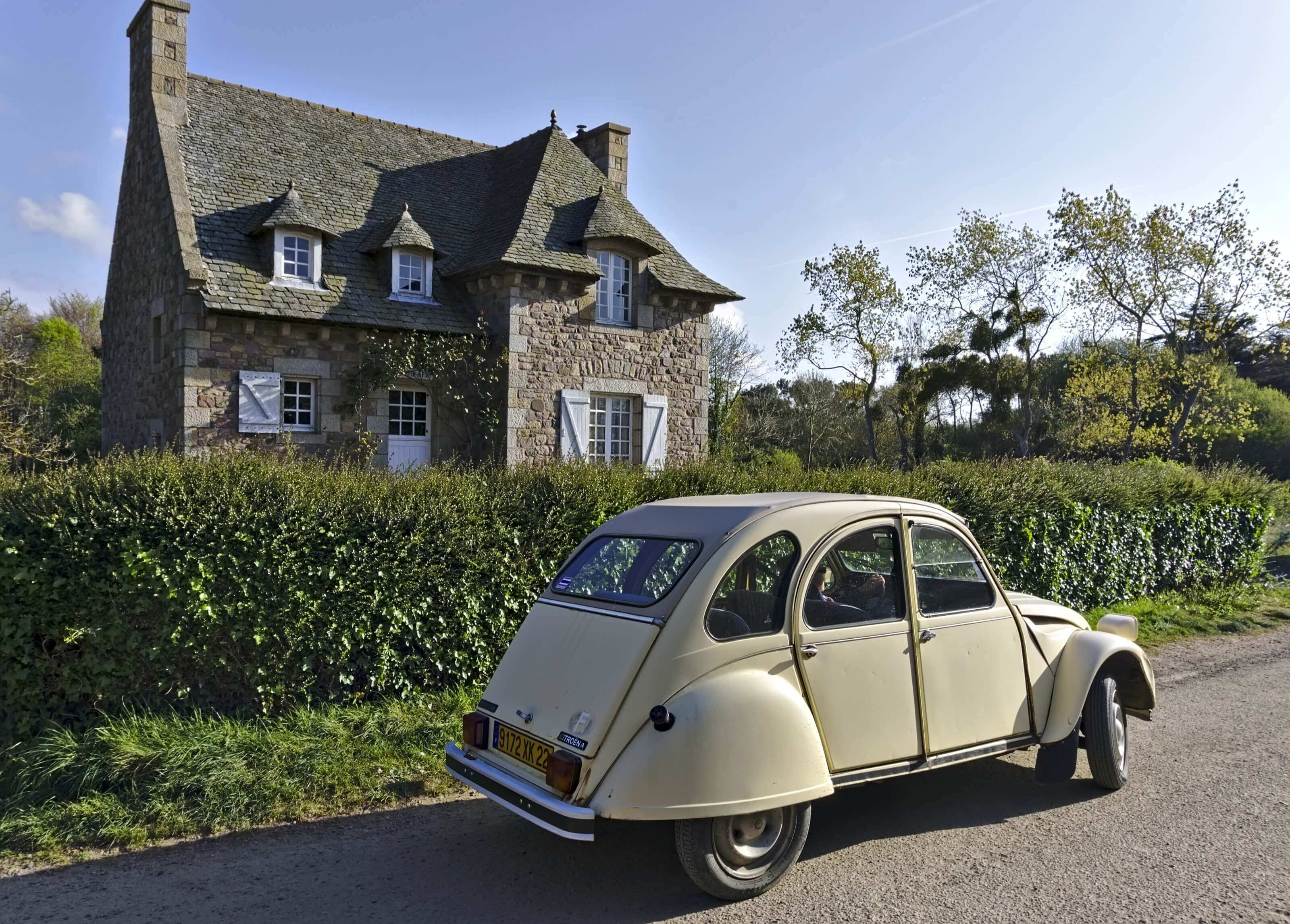 In Brittany it is relatively easy to travel between major cities (a new TGV train that will go from Paris to Rennes in 1h15 arrives this summer). But where it becomes more complicated is if you want to explore the wilder and more remote areas. Doing a road trip is by far the best way to explore the area! (Moreover, to our knowledge, Brittany is the only part of France where motorways are free) 🙂
Do you need to rent a car? Compare the rates in Brittany on Rentalcars.
Where to stay to visit St-Malo and the Côtes d'Armor?
Saint-Malo is an excellent base for accommodation in the area! As we told you above, the city is really beautiful and if you are driving, it is extremely easy to explore the surroundings during the day. Mont Saint-Michel, Cap Fréhel or Fort la Latte are all within an hour's drive.
Hotel Les Charmettes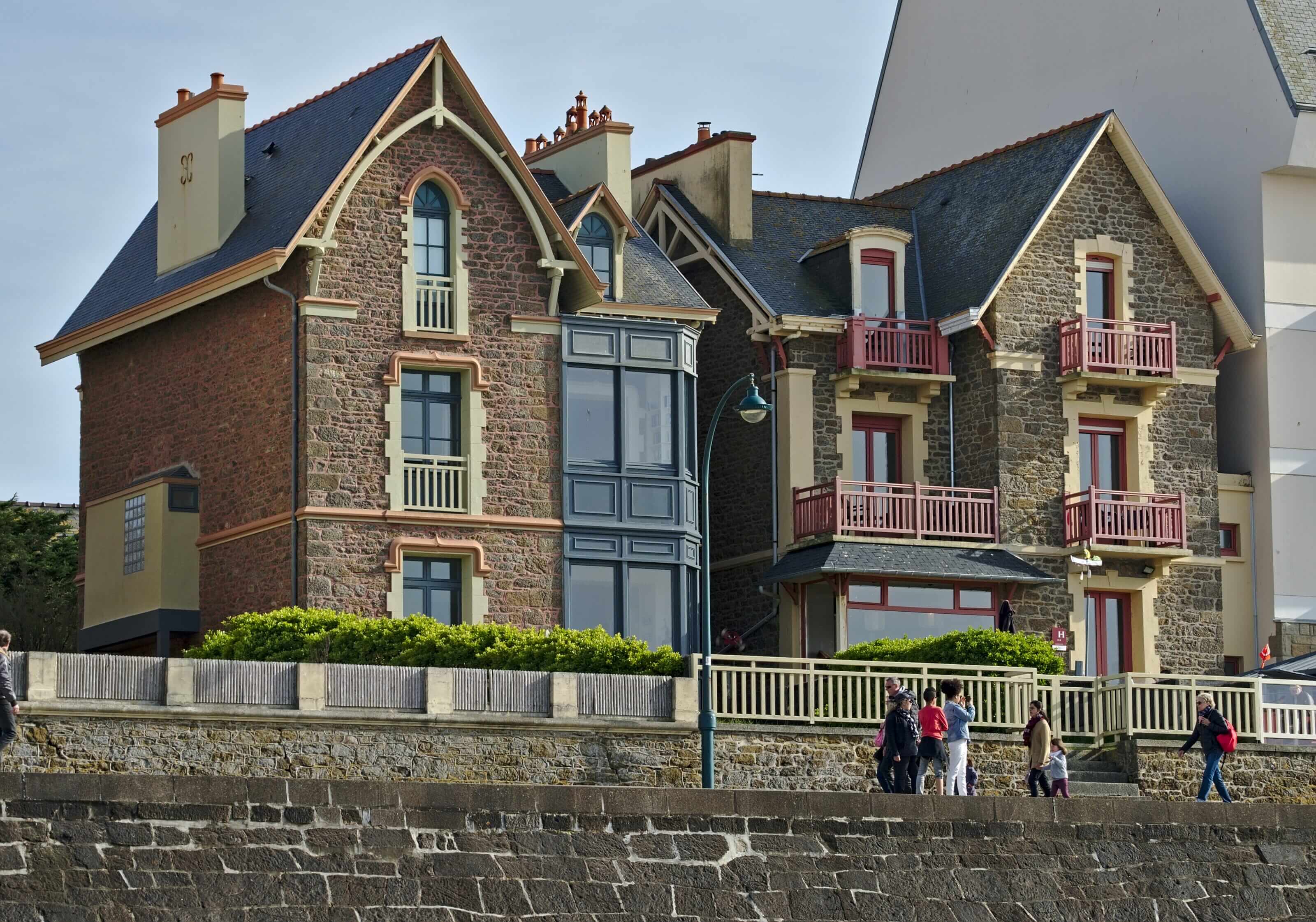 During the fair we had the pleasure of being welcomed in the magnificent little hotel of Les Charmettes. An excellent address located on the large beach of Le Sillon. The price of the rooms ranges from 69€ to about 110€ depending on the season and the room type (the rooms with the sea view are of course the most expensive 😉 )
We really liked the friendly and warm atmosphere of the place as well as the neat decoration. But our big crush will probably remain the view at breakfast.
The rest of our trip in Brittany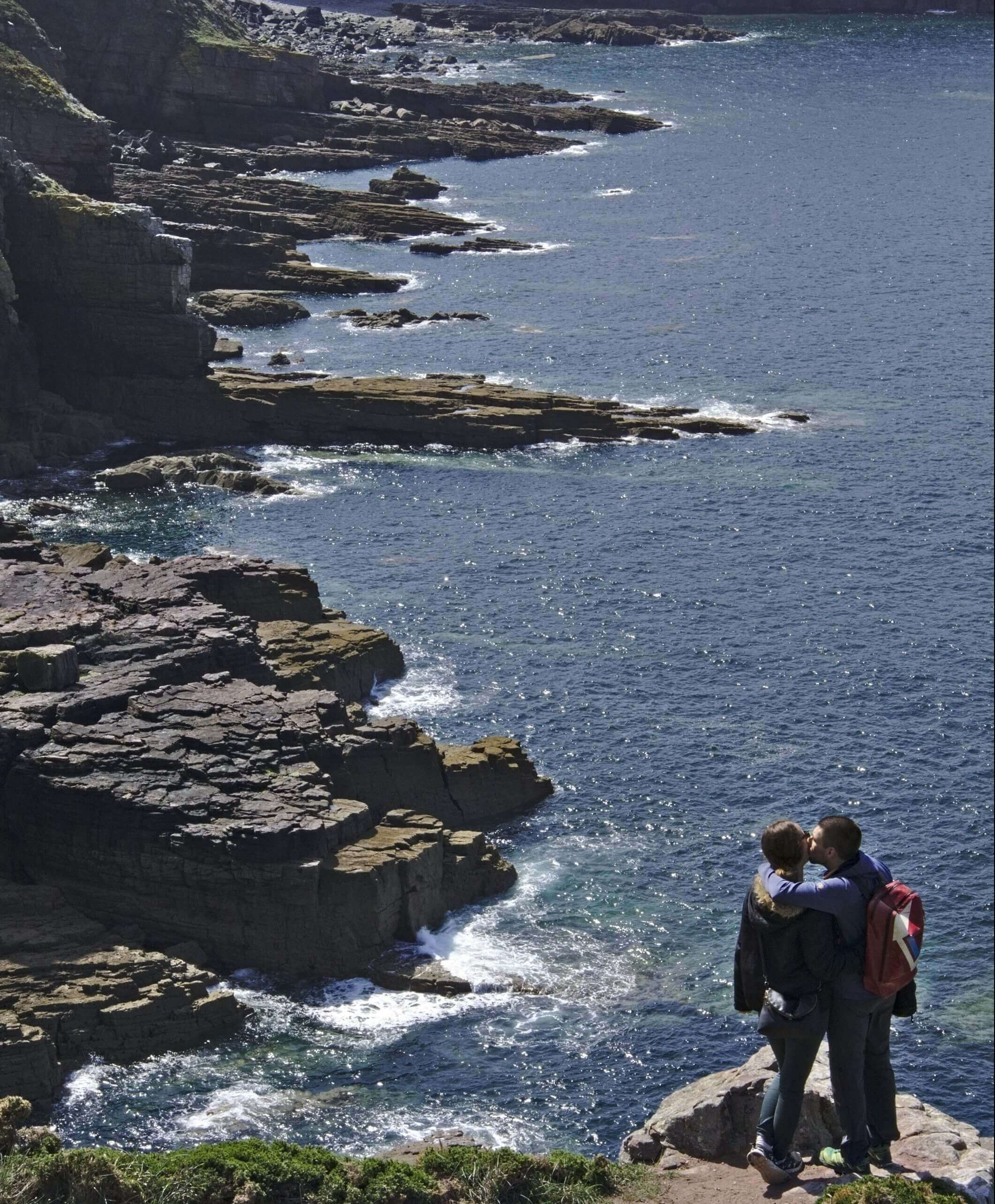 For the moment, we have decided to continue our little holidays in Brittany a little like we started, that is to say without making any real plans. We are currently in Finistère with Géraldine and Nicolas, 2 readers of our blog who have offered to welcome us to their magnificent region for the coming days and to show us around.
The least we can say is that we enjoy it a lot (and I'm not just talking about the pancakes we eat almost daily)!
Brittany and its Bretons are truly amazing! For the moment there is no fixed return date (even if we will have to take the car back to my dad one day). 😉
By the way, if you have any advice on spots to discover in Brittany, don't hesitate to leave a comment!
Note: This article may contain affiliate links to partner websites. By using our links, there is of course no extra cost for you, but we'll get paid a small commission. Thanks for your support!
Enregistrer