Do you want to change your mind and take off for a new European destination full of sunshine? Today we offer you a short guide to discover the beautiful city of Barcelona in Spain.

Barcelona is really the ideal destination for a small city trip in the sun. We have been there several times when one of my best friends was making an erasmus there during our studies and it is really a city that we really appreciate very much. Before going into more detail about the different elements of our suggested little program, here is a list of the activities and visits we recommend in Barcelona.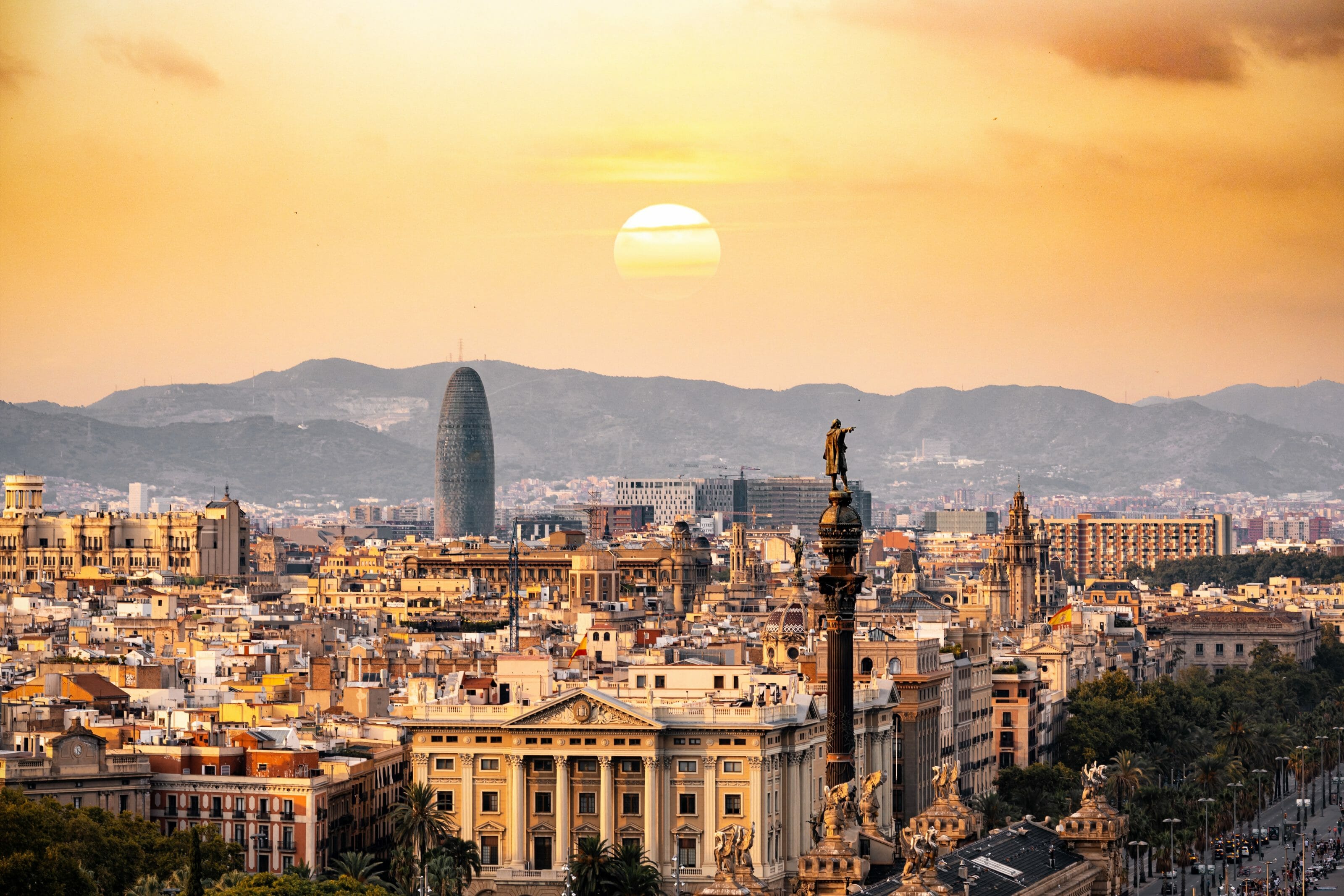 Visit Barcelona in 3 days, the program:
The Sagrada Familia
Passeig de Gracia
Visit Camp Nou
The Barrico Gotico
Las Ramblas
The Park Güell
Montjuïc
The Picasso Museum
Barceloneta Beach
3-day visit to Barcelona – Suggested program
Day 1 : Sagrada Familia, stadium and shopping
You will see it, we have concocted below a small suggestion of a program with approximate schedules. This is purely for information purposes and visits can of course be made in any order. 😉
09:00 am: The Sagrada Familia
Get up early enough to go to the Sagrada Familia if you don't want to take root in the queue! Antonio Gaudí's unfinished masterpiece is the most visited monument in Spain. After the death of its famous architect, Sagrada Familia was exclusively financed by donations from private funds and benefits from admissions. The monument is not expected to be completed until 2025. But finished or not, the emblem of the Catalan capital is breathtaking and above all, unique in the world!
To visit the Sagrada Familia we strongly recommend that you come early and have your ticket in advance. This will save you the long waiting time. The Sagrada Familia opens its doors every day at 9am (it closes between 6pm and 8pm depending on the season).
Please note: tickets are sold in advance according to time slots. Tickets are available about 2 months in advance. To get a morning ticket you have to do it in advance.
In terms of prices, the price will depend on what you want to see. Admission starts at 17€ for the "simple" visit, but if you want to see the tower (and the view), the ticket goes up to 32€. To book tickets you can go through Civitatis, they offer very comptetive prices.
11:00 am : Passeig de Gràcia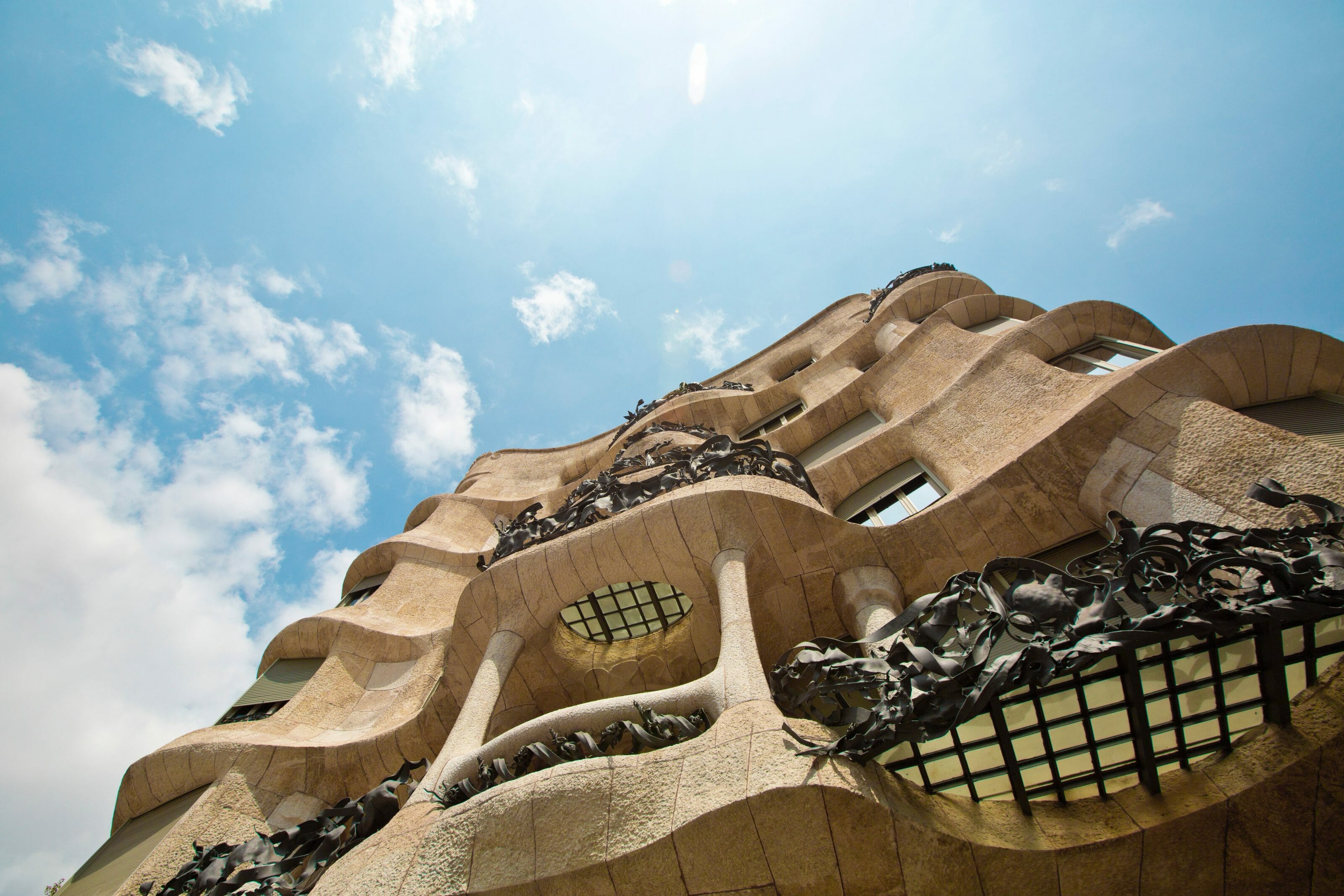 Go down to the city centre and stroll through the streets of Barcelona to Passeig de Gràcia. This large avenue worthy of 5th Avenue of NYC is full of Gaudí's treasures. You will find Casa Milà, called La Pedrera by the Catalans. It is a house designed by Antonio Gaudí and is listed as a UNESCO World Heritage Site like many of his works. A little further down on the Passeig de Gràcia you will discover yet another masterpiece by Gaudí: the Casa Batlló. This building invites contemplation and reverie and is characterized by its balconies in the shape of a human skull. Especially not to be missed!
Tickets info: On site the ticket for the visit costs 25€. It is cheaper if you buy it online (22€). See online
3:00 pm : Option 1 : Football at Camp Nou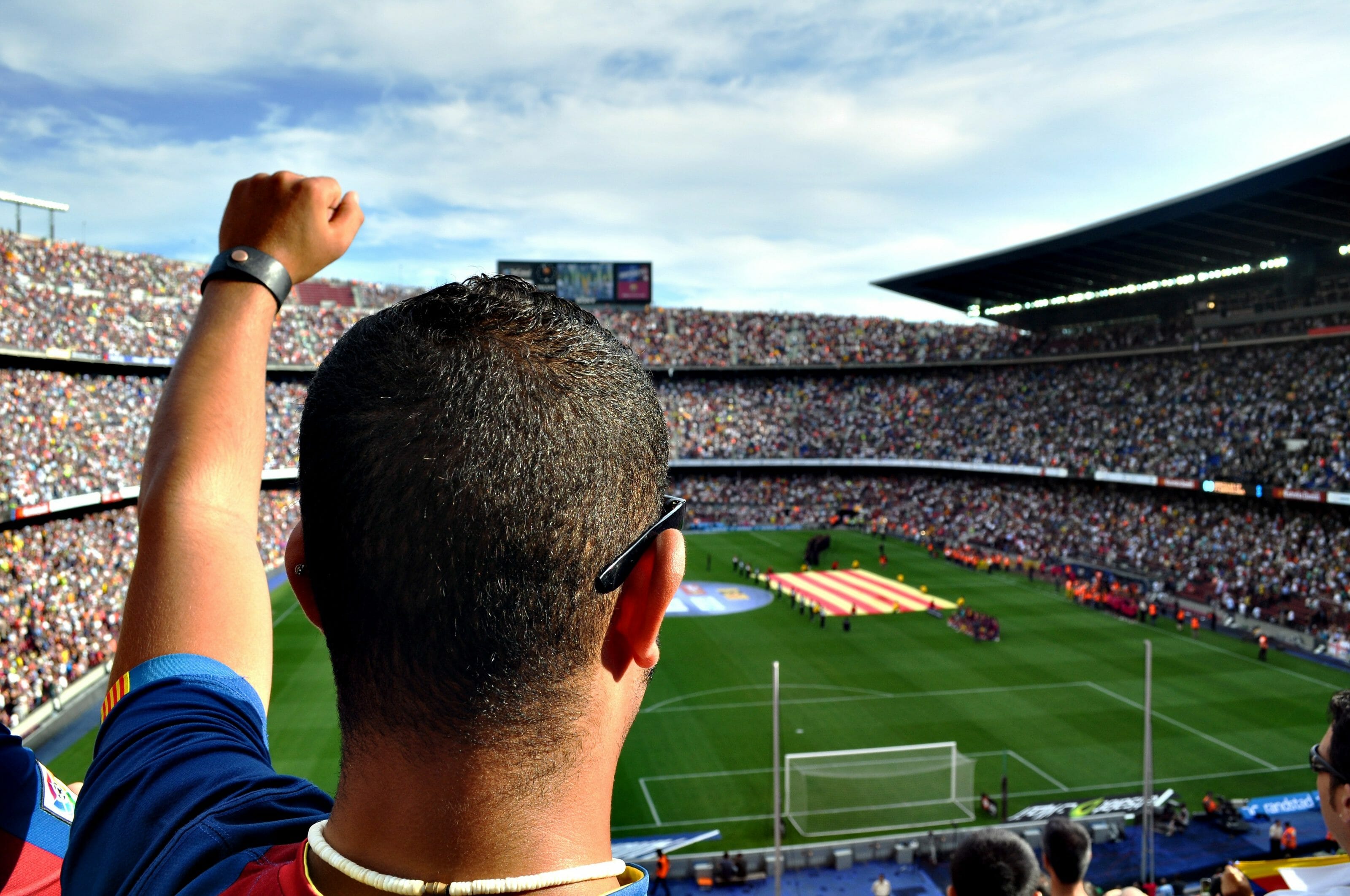 Europe's largest stadium opens its doors to you. The view is breathtaking and the stadium can accommodate up to 90,000 people. Imagine the atmosphere there on game days! Two possibilities to visit the Camp Nou: go to the BARCA museum, the most visited museum in Barcelona. The second possibility is of course to attend a FC Barcelona game. For games, remember to book your tickets in advance: the stadium may be big, but the tickets are getting sold out in minutes. If you prefer to go to the museum you can buy a skip-the-line ticket here.
Option 2 : shopping addict
Barcelona is also known for its fashion and shopping itineraries. Dive into Barrio Gótico from Plaça Catalunya via Portal Del Angel. The most famous shops, such as Zara, Mango or H&M will be present, and a little further on, in the Carrer d'Avino you will discover independent and original shops. At number 7 on this street, a superb shoe shop… You will necessarily find your happiness. There are many shopping treasures in the heart of the city (Gotico, born).
Day 2: Ramblas, parc Güell
09:00 am: Las Ramblas – an unmissable in Barcelona

Go to the famous Plaça Catalunya, which is worth a visit. Then take Las Ramblas towards Port Vell. Whether it rains, winds or snows (I grant you, it's rare) you'll meet tourists there. This avenue is a must in Barcelona. Stop at the Boqueria market, an emblematic covered market sheltered under a "factory" type structure. Even if it's always full, I assure you, it's worth a visit. Continue on Las Ramblas until you reach the bottom and you will arrive at Port Vell after passing Colon. Let yourself be captivated by this sunny waterfront and continue your walk on the wooden pontoon to the Maremagnum shopping centre (more shopping to come 😉 ).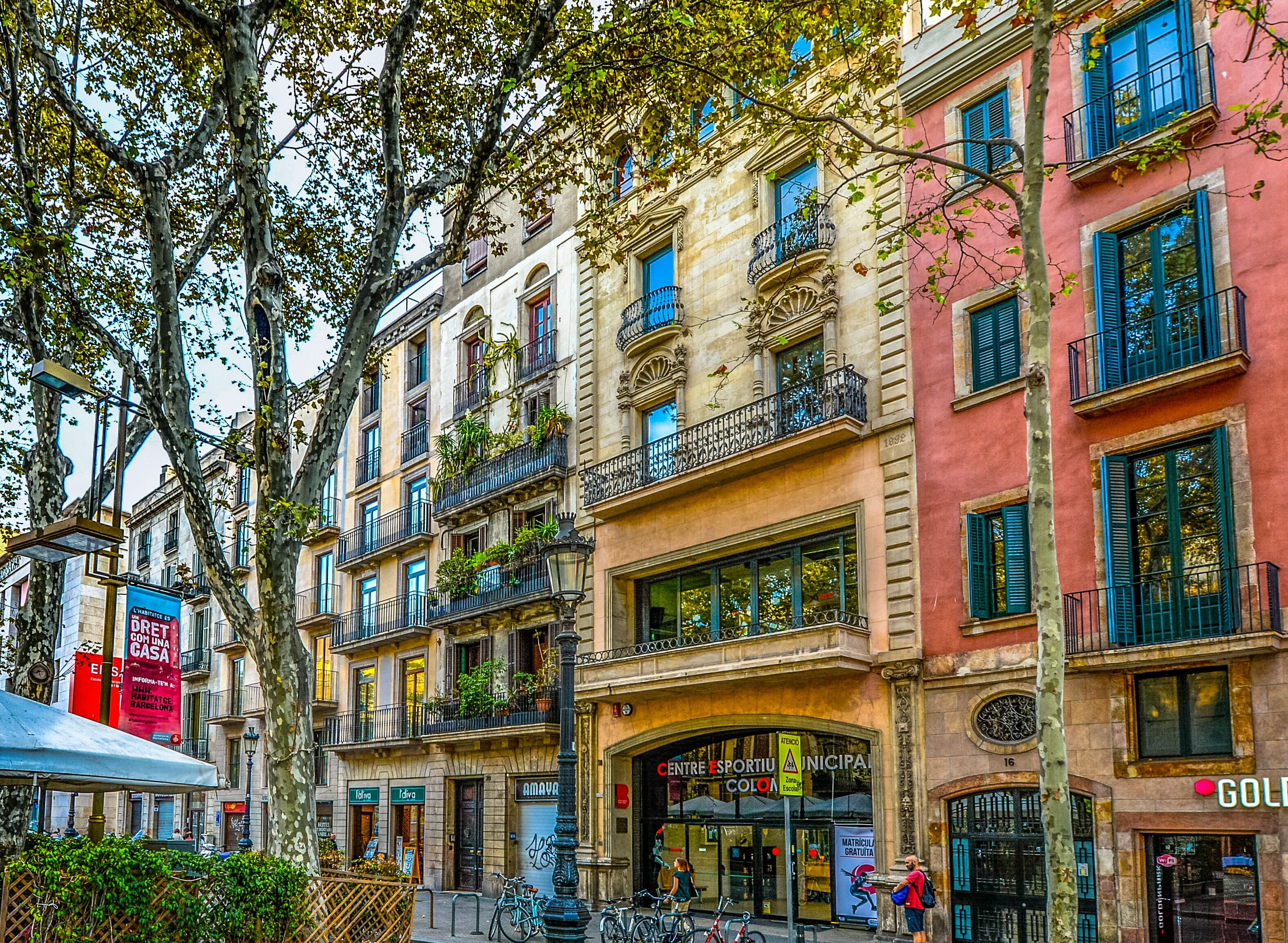 11:00 am : Palau de la Música
Go up into the city via Via Laeitana and head towards the Palau de la Música and its red brick facade. In the concert hall you will discover the magnificent coloured dome. This unusual palace is a UNESCO World Heritage Site.
3:00 pm : Le Parc Güell – another unmissable

Go back to Passeig de Gracia and take a bus to Parc Güell. Gaudí's spirit reigns over this park… at the same time, he is its architect. The park is vast and extends in height and width. Feel free to take the stairs or trails to get to the top, you can catch your breath on the picnic area! Don't miss the esplanade lined with its sinuous ceramic bench… See the tickets online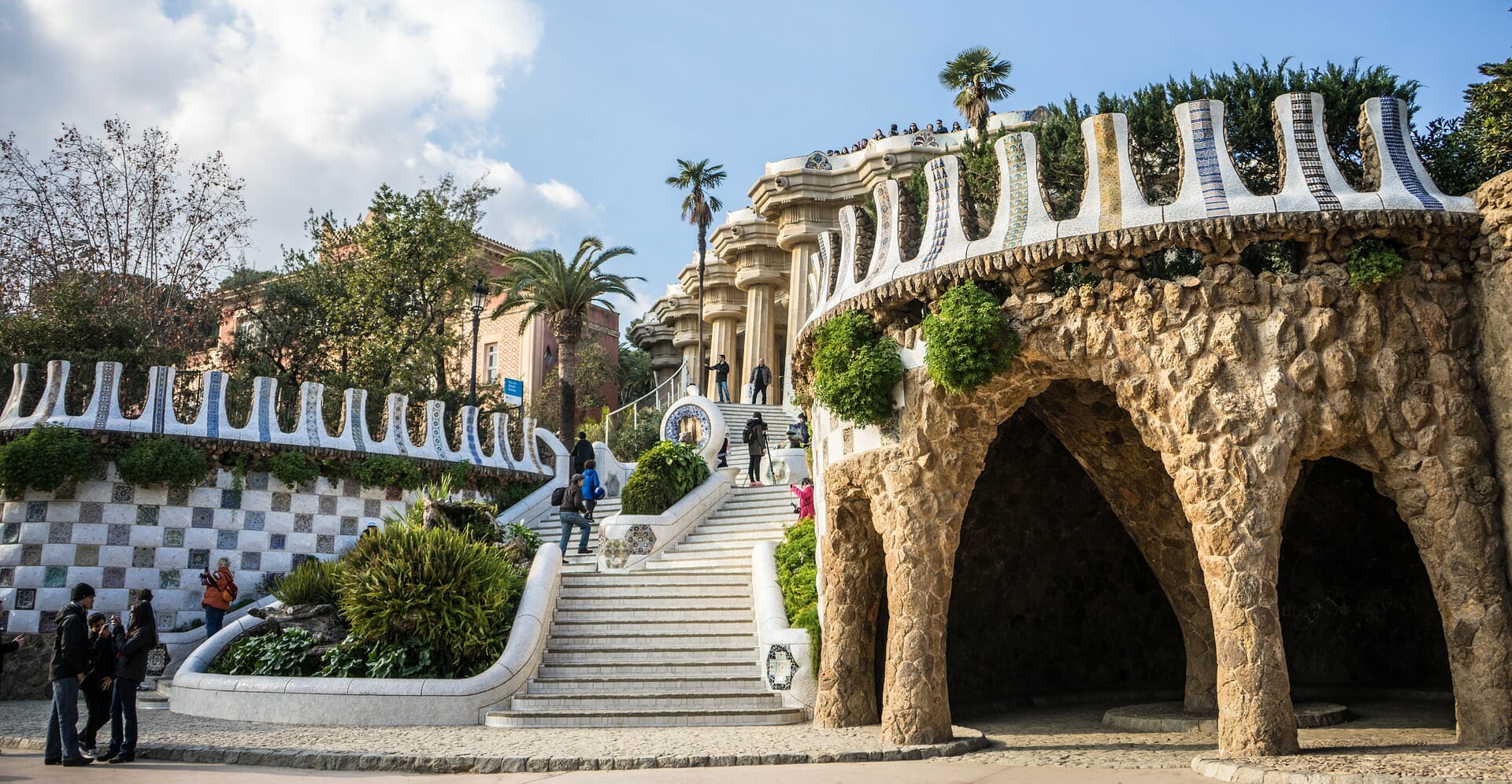 Day 3: Montjuic, Musée Picasso and Barcelonneta

09:00 am : Visit Montjuïc
The Montjuïc hill offers you a breathtaking view of Barcelona and its surroundings. You will easily spot the Sagrada Familia but also the Port Vell, Barceloneta and in the background, the Torre Agbar. Take the cable car to get there (a little expensive, but to do once). While in Montjuïc, visit the Miró Foundation, which has an impressive collection of the artist's works. You can also walk in the surrounding gardens. As you descend the hill, stop in front of the "Magic Fountains". If you come back in the evening you can enjoy a sound and light show.
If you want to go up by cable car then the trip will cost you 12.7€. It is possible to buy tickets in advance to avoid queuing (the ticket can be used any day within 3 months after the date of purchase). See the tickets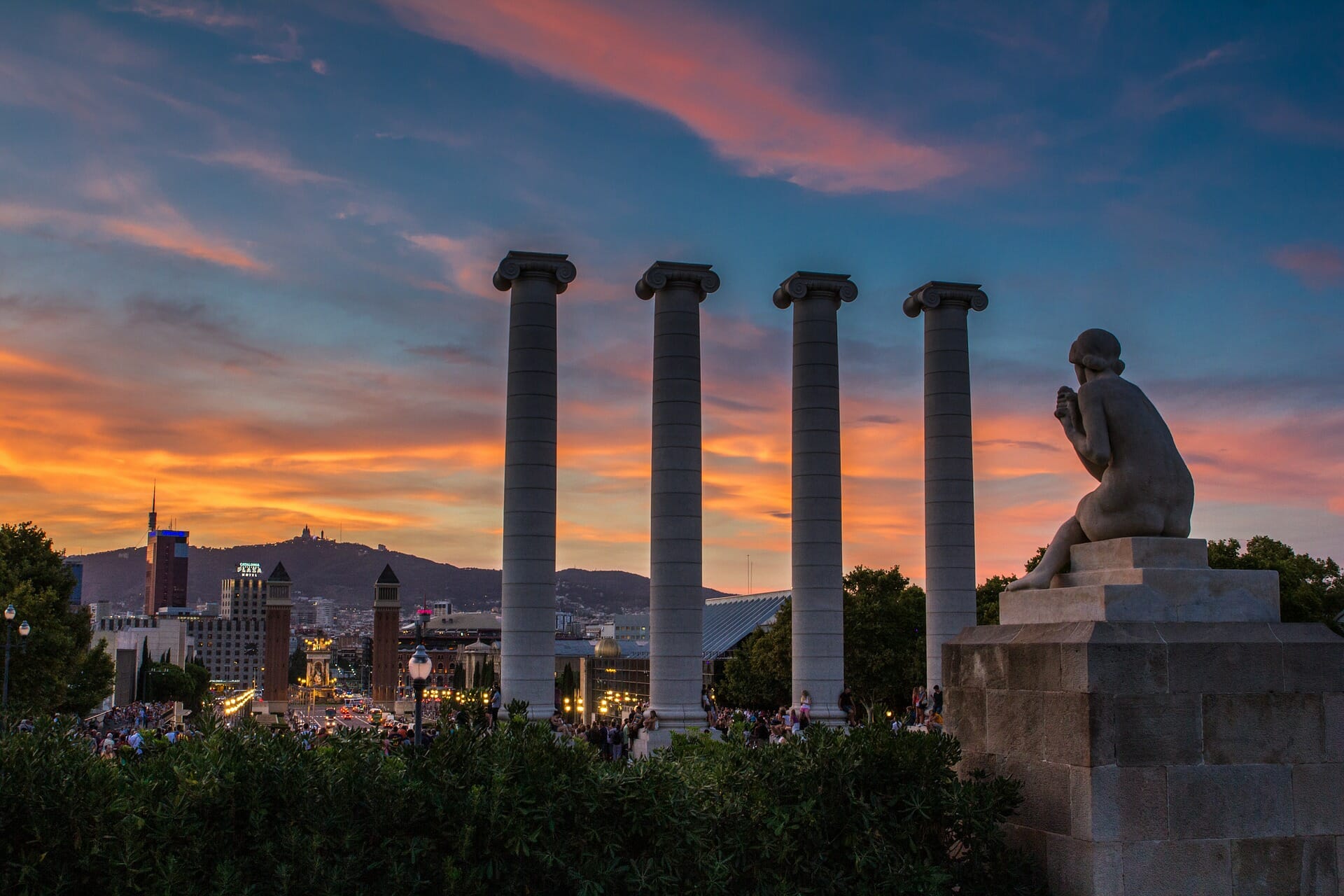 2:00 pm : Picasso Museum – an unmissable

Another Barcelona must-see: the Picasso Museum. It includes a number of works by the famous artist. A very complete museum divided into three buildings with amazing architecture. You will appreciate the works of his youth, his "blue period" or his major works such as "Le Portrait de Jacqueline", "Piano" or "L'Arlequin". After your visit, you will lose yourself in the labyrinth of the alleys of the El Born district, particularly pleasant in summer because protected from the sun.
5:00 pm : La Barceloneta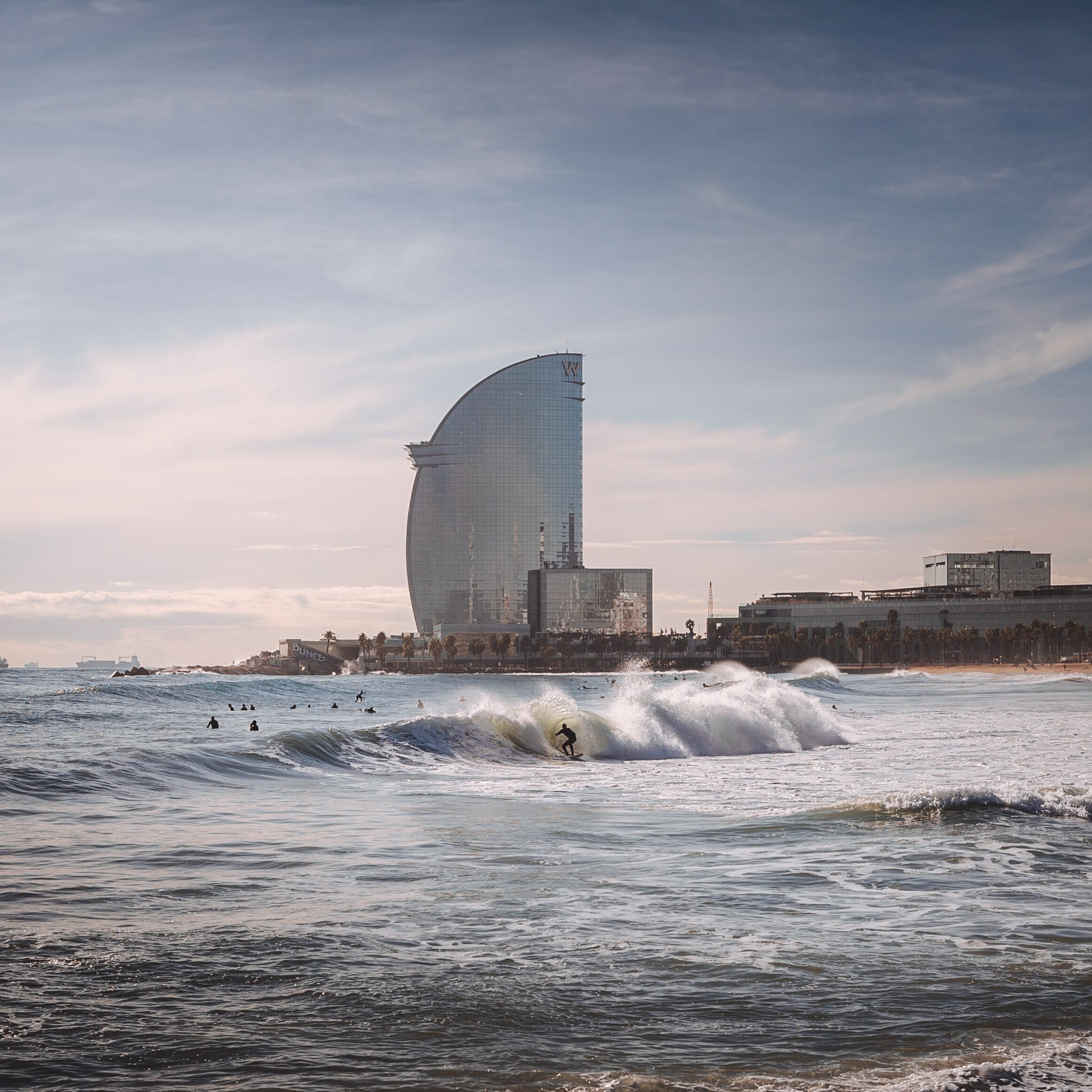 As soon as the sun drops a little, go to Barceloneta beach and enjoy the sun without burning yourself!
From there, you will see the amazing Hotel W proudly set up on the seafront, with a view of palm trees, fine sand and boats: an ideal cocktail for a real holiday in the sun!
It is the ideal place to have a drink with your feet in the sand before going out for tapas. 🙂
Or else, a nice alternative to end the day in Barcelona is to discover Barcelona by bike with an English-speaking guide! For more information it is over here.
Great Deal:
As in almost all cities, Barcelona also has free walking tours. These guided group tours have the particularity of being held every day and operating at 100% on a tip basis. The tour is fine? you finish the tour and leave a tip that you think is fair. What if the trick is wrong? There is nothing to stop you from apologizing and leaving the tour before the end. Very often, the guides are young and as they are paid for tips they are highly motivated and interesting! For our part, we almost systematically do a free walking tour when we arrive in a city!
Getting to Barcelona – cheap flights
There are direct flights to Barcelona from the vast majority of French airports. To find a flight, it is best to go directly to Skyscanner and compare fares. Many low-cost airlines serve Barcelona, which probably makes it one of the cheapest foreign destinations in Europe.
Afterwards it is obvious that ultra cheap tickets are in limited quantities, so feel free to check back regularly and make price alerts.
To give you an idea, the flights that are statistically the cheapest to Barcelona are those from Bordeaux, Paris, Toulouse, Nice and Lyon. From these airports you can find round trips for less than 40€!
Hotel in Barcelone

To search for a hotel in Barcelona, we recommend that you visit the website of
Booking
. You'll find both hotels and private apartments and studios to rent
See the Hotels
And what about you, have you already been to Barcelona????
NB: Please note that this article contains affiliate links to partner sites. If you buy a product on one of their sites you will not pay more but we will receive a small commission; which will help us to keep this site alive. 🙂