As usual we will close our series of articles on the beautiful island of Menorca with a small (or large depending on the perspective) review of our 5 weeks spent on this beautiful little piece of land in the Balearics. To find all our articles about Menorca, click here.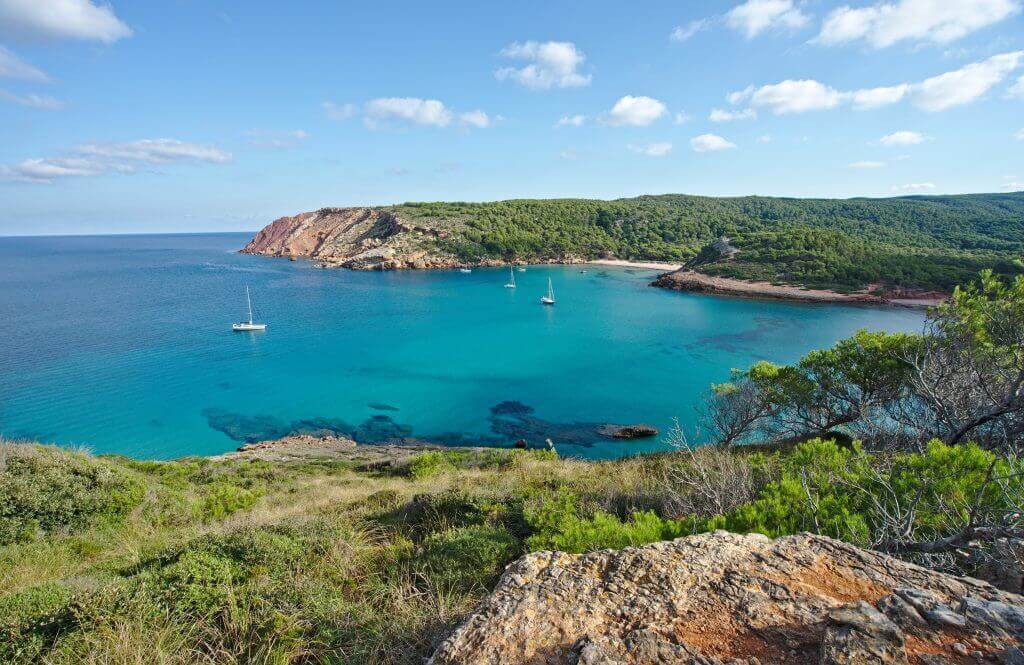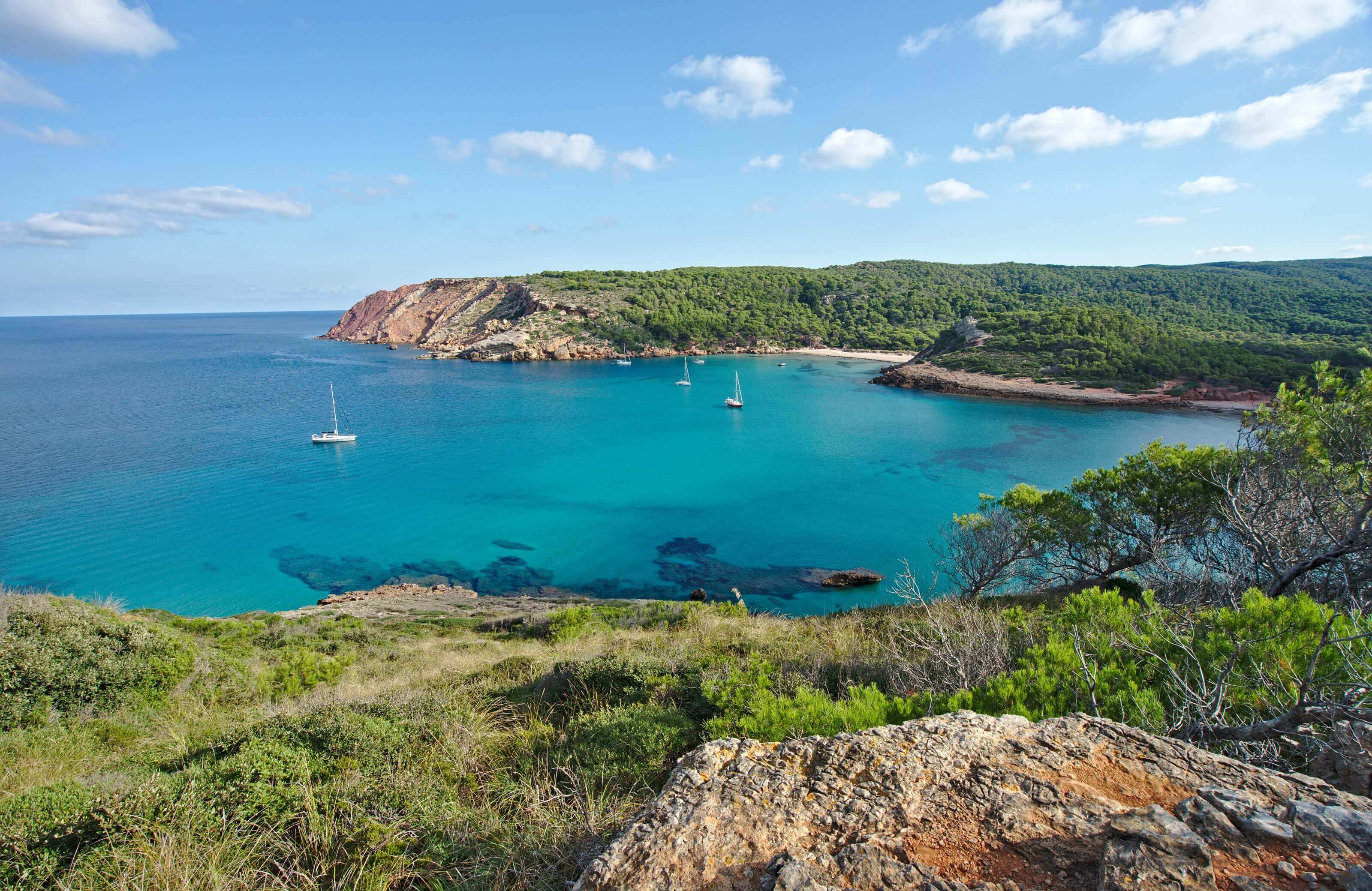 In this article we decided to approach the island under 2 aspects, on the one hand the digital nomad side with lots of information on how to settle here for a while to work and visit and on the other hand a more holiday-oriented side. Because yes, you will see it, Menorca we are in love! even if we are perhaps of the opinion that it is more a dream destination for holidays than for nomads…
Budget in Menorca: how much does it cost?
As usual, banking secrecy is not our thing, so we open our account on our budget during our 37 days in Menorca. This budget is for a couple who have "lived" a good month in Menorca by working hard and visiting a little.
Note: the following image is in french…To help you understand it better:
Logement 850€ = our accomodation costs
Restos 248.5€ = Money spent in restaurants
Transports: 140,5€ = well transportation costs (you probably guessed that one) 😉
Supermarché 642,4€ = Cost of our grocery shopping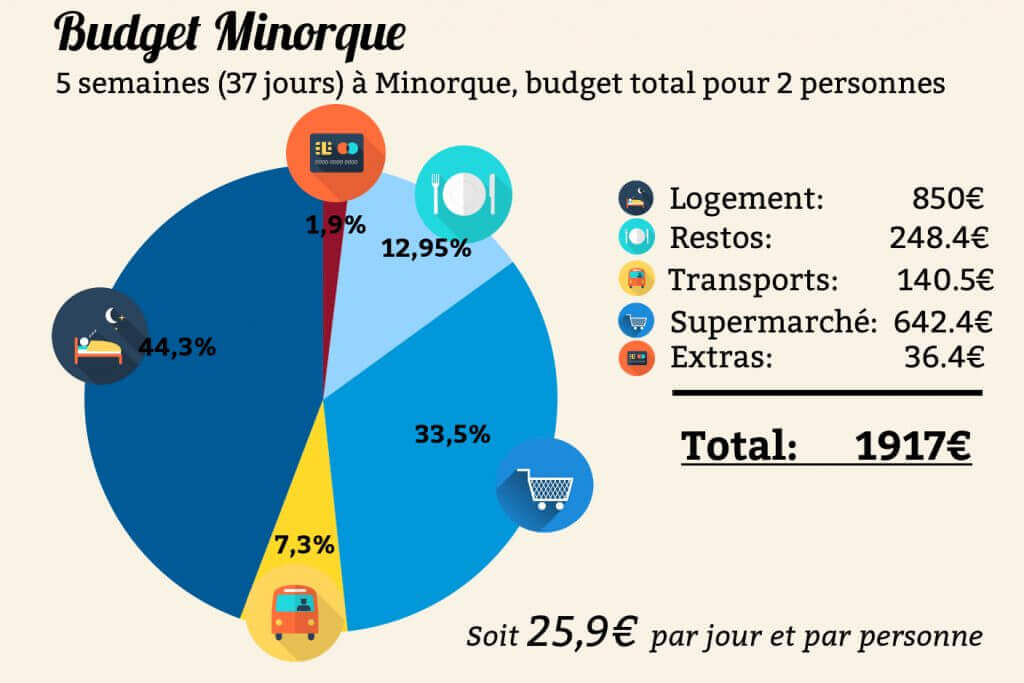 Some details on these figures:
This budget includes absolutely all our expenses during the 37 days of stay and is for 2 people
This budget does not include flights. For our flights we had found a good offer in ultra last minute directly on the Vueling site (From what we saw it is they who offer the cheapest prices. Note that there will often be a stopover in Barcelona as a result). For our return flight from Geneva we paid 130€ per person. But if you want to compare, the easiest way is to go to Skyscanner and enter your favourite departure airport and Minorca as your destination; you will thus have a comparison of the different airlines.
The "grocery shopping" budget is relatively large. This is due on the one hand to the fact that we like good wine and that we had a nice balcony for tastings but also to the few "basic" purchases we had to make when we moved in.
The accommodation is divided into 2 parts. 800€ rent for 35 nights in our apartment and 2 nights in a hotel on arrival at 25€ per night (more information on the accommodations below)Transport includes car rental (27€), petrol (29€) and the rest are the various bus trips we took. Learn more about our Roadtrip.
Extras: it's the SIM care that we bought when we arrived…. Because yes in Switzerland we are not concerned by European No-Roaming… 🙁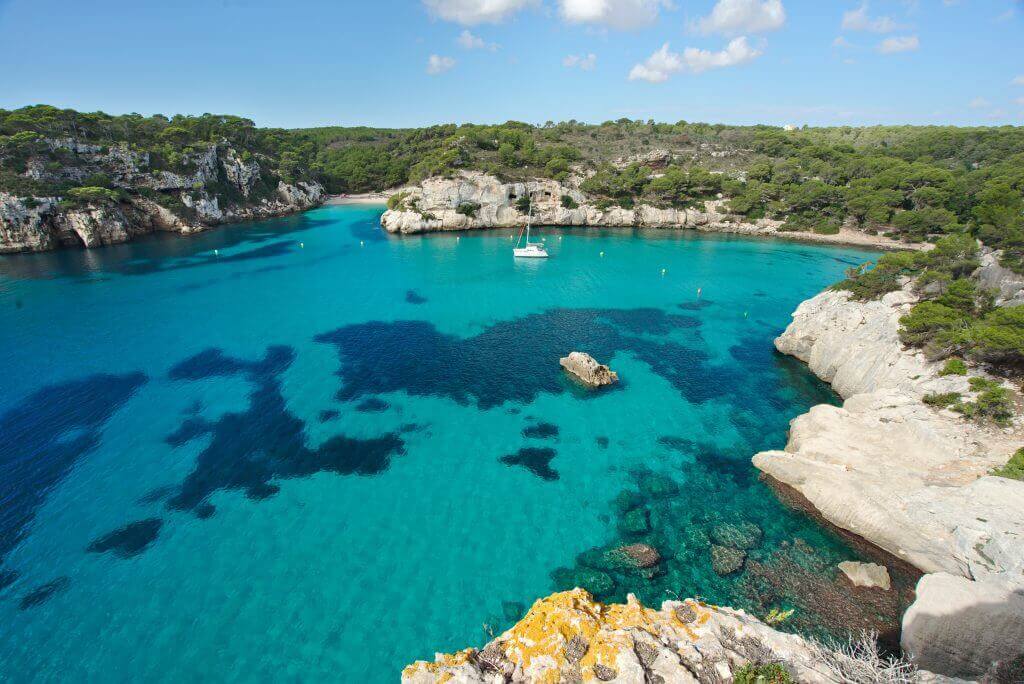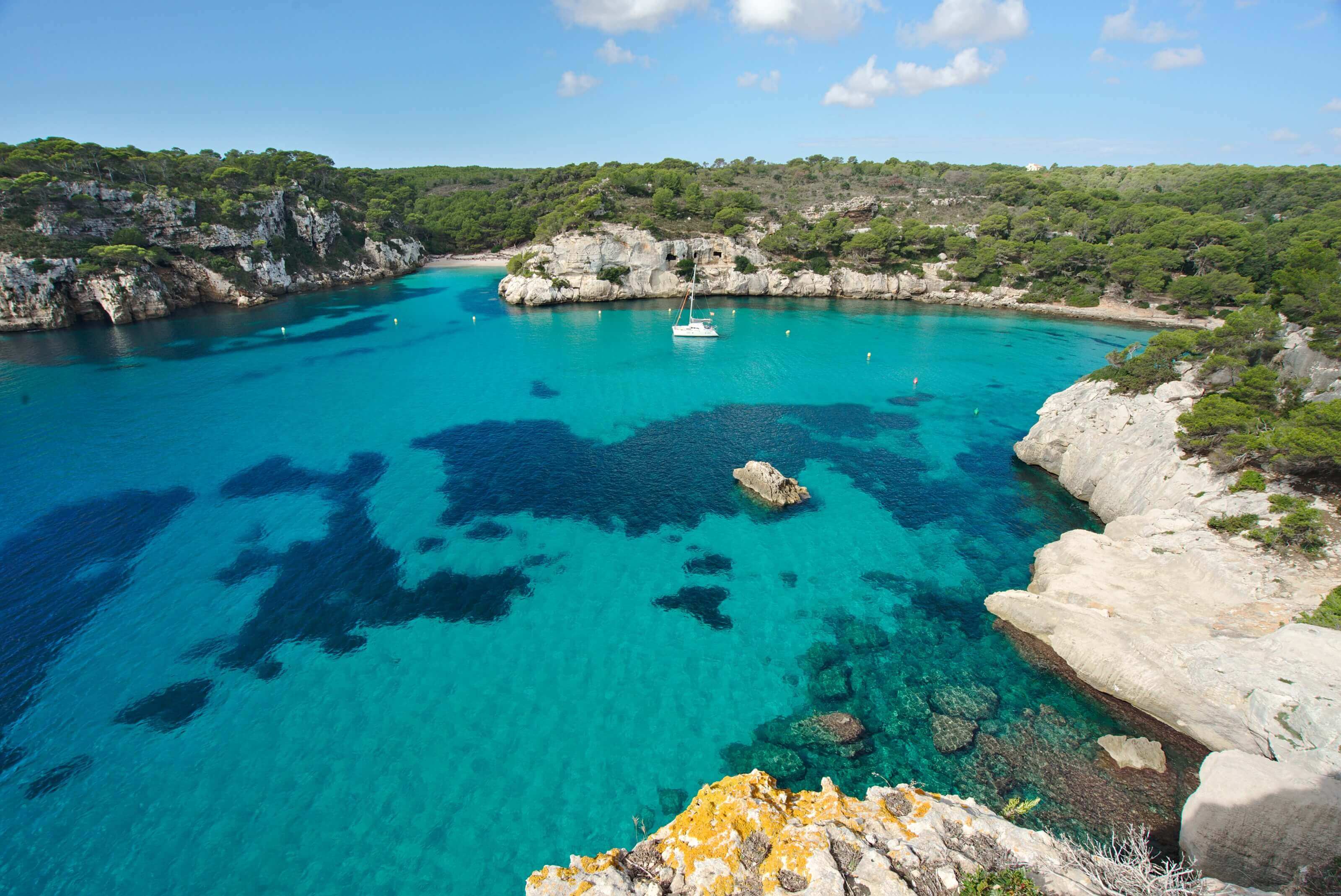 Accomodation in Menorca
For digital nomads
We knew this before coming: Minorca is not a destination for "nomads". But naively we thought that since it was a tourist resort there would necessarily be plenty of holiday apartments and as we came in the low season we were pretty sure we had a lot of choice.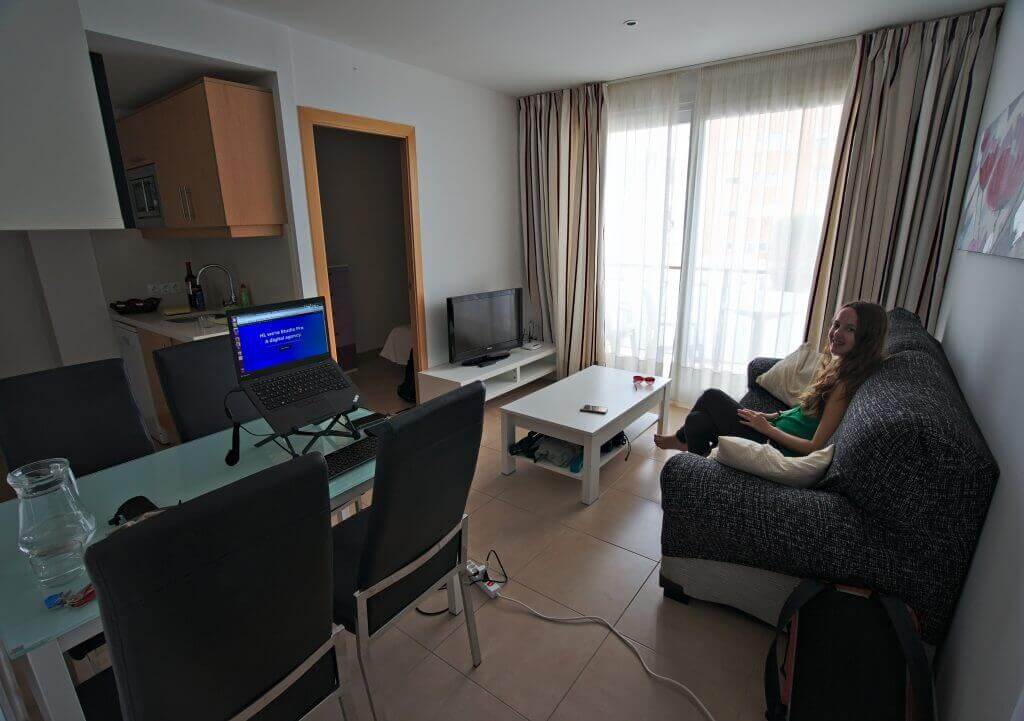 In itself our calculation was not bad, because there are indeed hundreds of apartments. The problem? We had failed to take into account in our calculations the real estate law introduced in the Balearic Islands. This law aims to protect the premises from soaring rents and therefore prohibits the "tourist" rental of apartments without a hotel licence.
In principle, we find that this is a good approach. But let us say that this law was originally created mainly to protect the inhabitants of Mallorca and Ibiza, islands where tourism has a completely different dimension.
long story made short…. An individual cannot rent his accommodation for a period of less than 3 months to tourists. (in fact he can rent, but only 60 days a year… so much to explain to you that they explode their quota during the high season when the prices are at their highest).

In the end we will have struggled much harder than expected to find accommodation! Our only option was to knock on the doors of hotels and apartments with our fingers crossed so that they would have something. We will have finally found our happiness by knocking on the door of Hostal Ciutadella. (A good address not too expensive for a holiday by the way).
You will not find an apartment on their website though…. We're not really sure how it works, but the apartments are rented a little under the counter (we say that but we don't tell you anything, eh?)
Our flat:
Conclusion? We were delighted with our pretty little apartment with swimming pool! 800€ for 35 nights…. (or 680€ per month). This is by no means the normal "rent" for the region (the same apartment would be rented for about 450€/month if taken year round) but it is a good price for a short term rental.
If you are looking for a hotel or an apartment on Menorca you can take a look on the map below. Enter your dates and adjust the filters to easily find your perfect spot. Or as usual, we recommend you to check as well on Hotelscombined which compares the offers of the main booking platforms.
Check accommodations on Hotelcombined
If you are more specifically looking for an apartment or a house, you can also go on Booking. There are more than 700 flats and houses available on Menorca
Where to stay in Menorca for holidays?
If you come on holiday to Menorca then there are clearly many options available… 🙂 In Menorca you can find everything and for all budgets.
The question to ask yourself when you come here is where you want to stay. And at this level we want to tell you that there are roughly 3 options:
In a "big" city: Mahon or Ciutadella
Mao (or Mahon):
Big city is the option we had chosen and if you want our opinion it is clearly the option with the most "charm" and possibility of going out. The big cities are really not huge (30'000 inhabitants) and with their colonial style it is just a pure pleasure to walk and stroll on the terraces.
On our side we opted for Ciutadella and we were delighted with our choice. Mao has a lot of charm too but in Ciutdella we are on the side of the sunset…;) So for the end-of-day aperitifs, it's definitely more classy.
In terms of budget, we can find everything, but if you have a little budget (or if you travel with 3 or 4 people) we advise you to take a look at the Skyline Aparthotel in Ciutadella. The prices of the apartments vary between 55€ and 100€ per night and have either 1 or 2 rooms. We visited these apartments with the secret hope of being able to negotiate a monthly price…;) The apartments are just GORGEOUS and price is great for what you get! If you count that you can cook for yourself – the budget becomes acceptable.
Ciutadella:
we hesitated a lot (those who follow our instagram story will have seen us in the middle of a dilemma)…;) Being in low season, the owner offered us a huge apartment with 2 bedrooms for 1250€ for 35 nights. Compared to the "normal" price it was a nice offer (let's face it, in October it was empty, hence the proposal), but we finally decided to remain reasonable and take our apartment for 800€.
In a tourist seaside resort
In Menorca there are several seaside resorts where very few local people live but where there are many hotels. Hmmm…. We are not big fans of this kind of places, but then we understand quite clearly that it could be of interest. Let's say that these resorts are often close to beautiful beaches and coves, there are plenty of restaurants (tourist stuff with burgers and fish & chips).
The most famous "resorts" are Cala Blanca, Cala en Blanes, Cala Morell, Cala en Bosc, Arenal den Castell, Cala en Porter. To choose, we found that Cala en Porter was the one with the most "charm" (all proportion kept).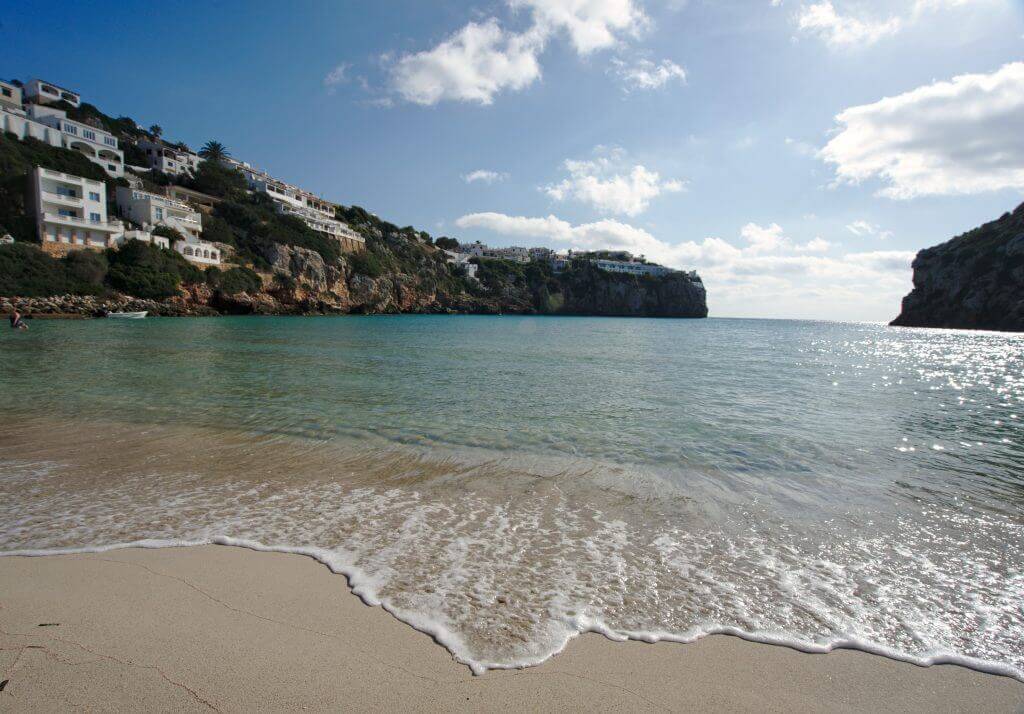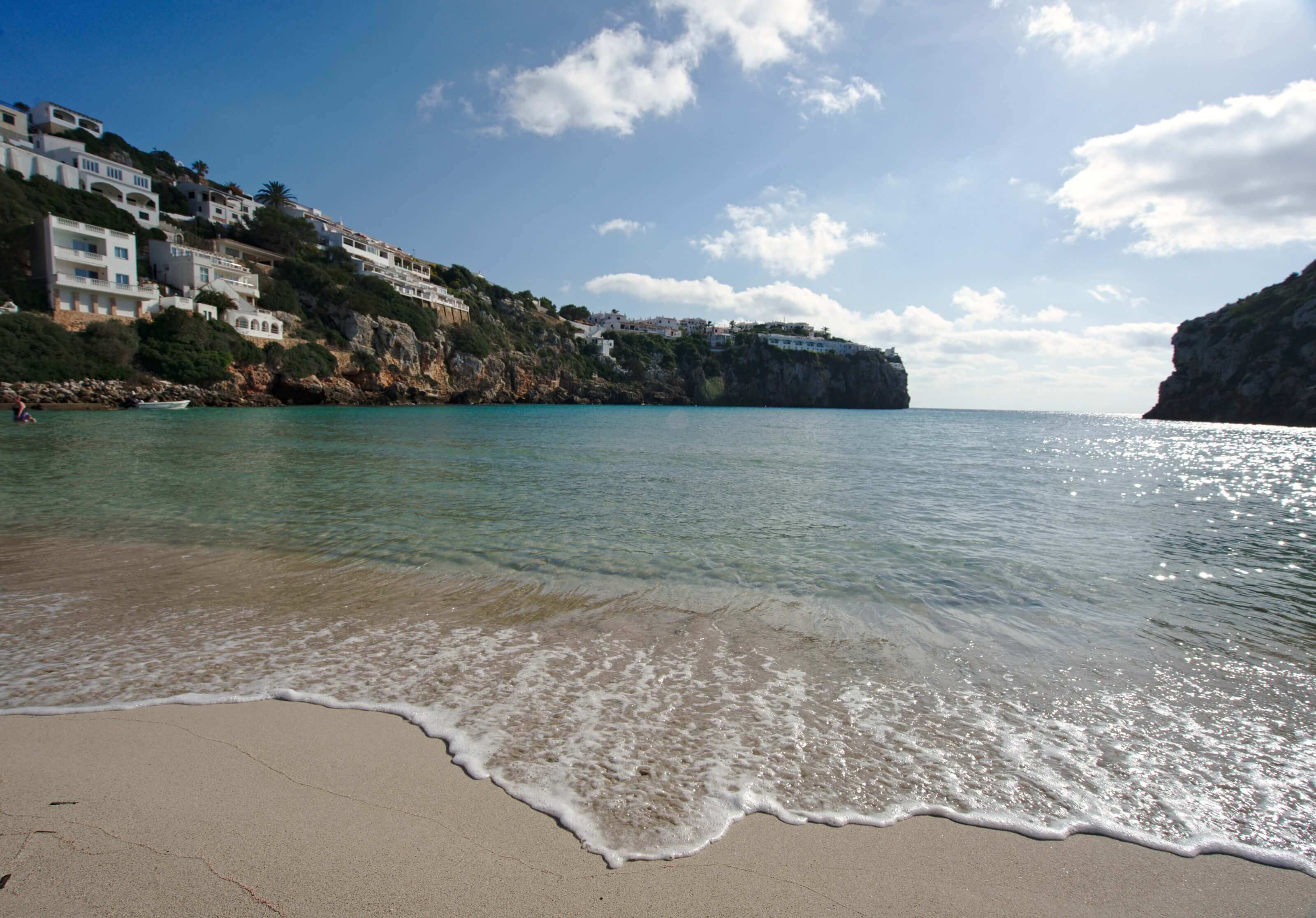 Then it must also be said that the quality/price ratio is often better than in the city… For example when we arrived we took a room in Cala Blanes for 2 nights to find a flat. For 25€ per night we had a small apartment with kitchen and swimming pool.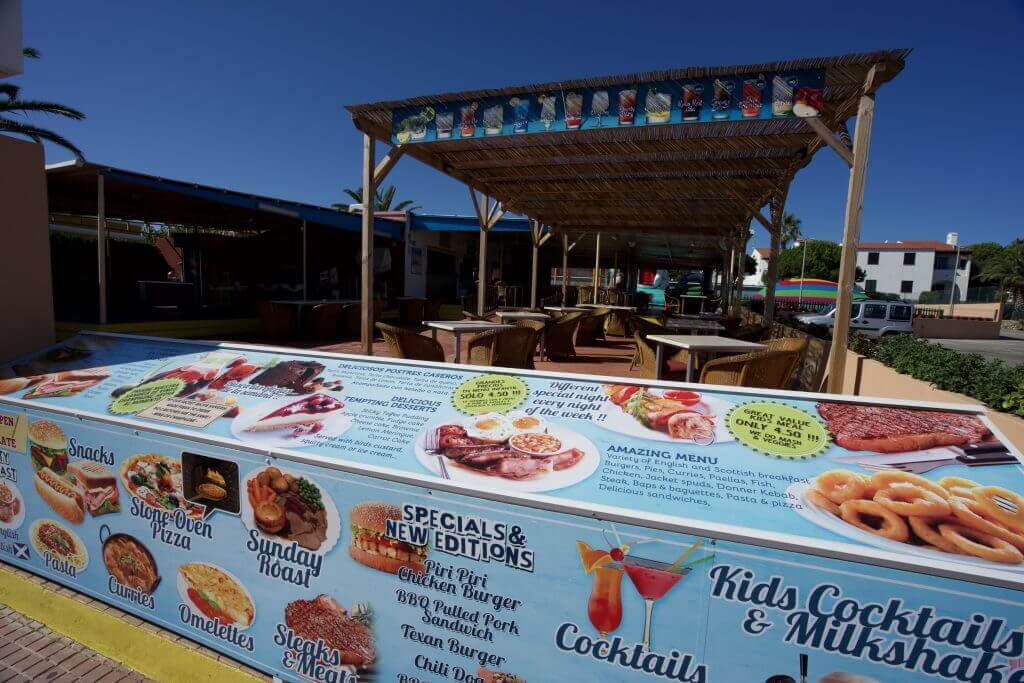 In terms of quality/price ratio, we had nothing to complain about. On the other hand, we really didn't like Cala en Blanes at all, which we found far too kitsch with too many restaurants serving English and German dishes rather than Spanish. In short, Cala en Blanes is fine if you want to stay cheaply, but if you don't want to get crazy you better plan a small budget to visit the rest of the island during the day.
Rent a house in the countryside or by the sea
The last alternative is to rent a house (or finca as it is called in Spain). Many isolated houses are available for rent all over the island. Some in the land for a 100% natural feeling with hectares of land as far as the eye can see and others by the sea.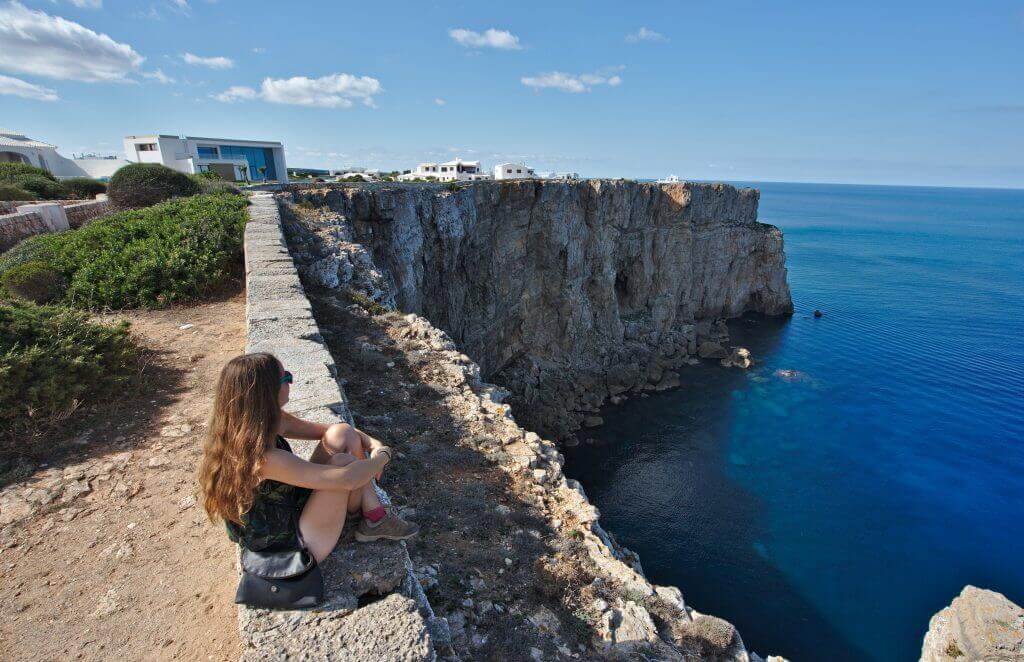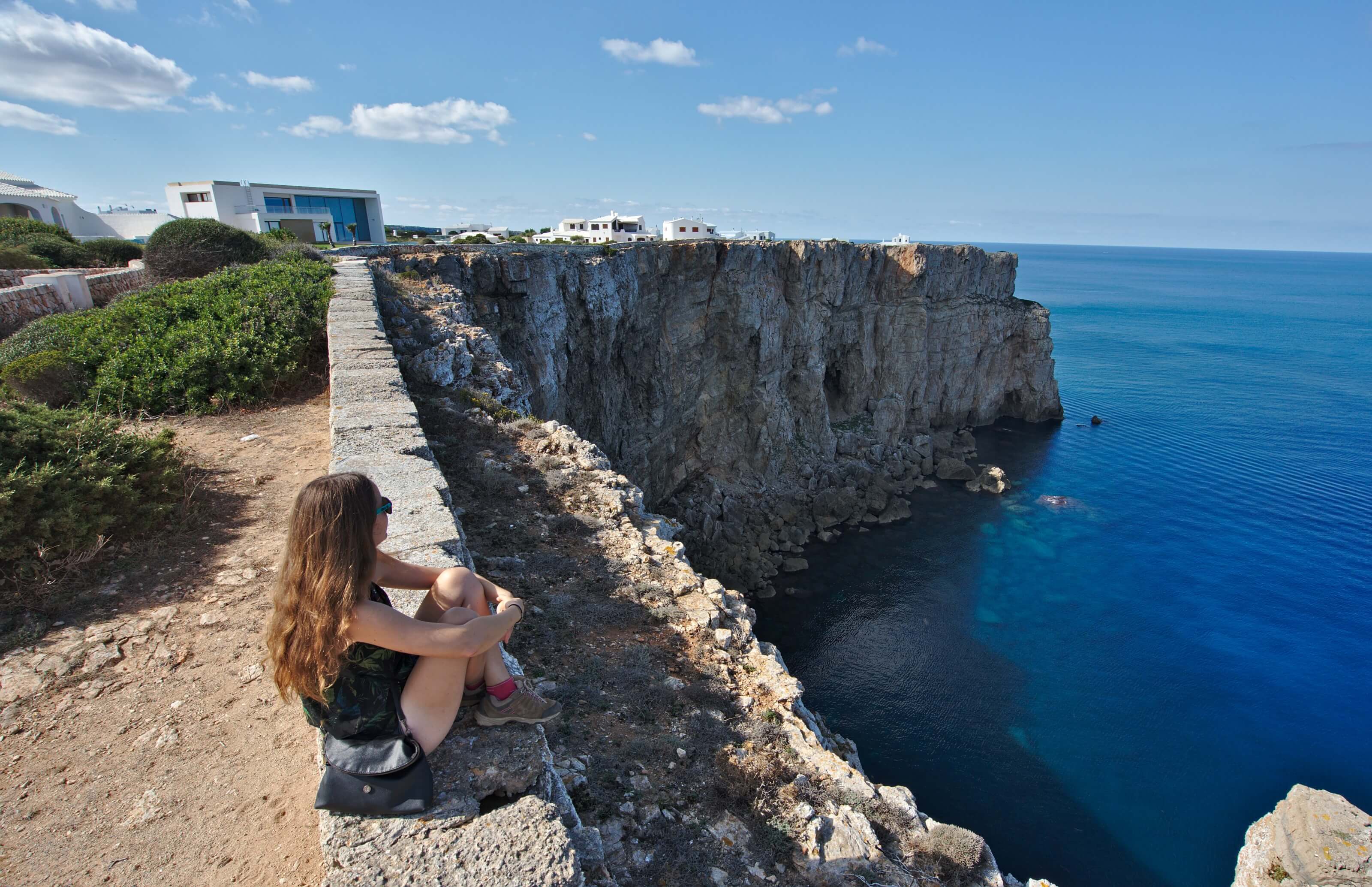 This option can be great if you come with family or friends or if you are looking for peace and quiet. However, we strongly recommend that you be motorized if you choose this option. Public transport in Menorca works well, but stops are limited to cities or tourist resorts.
Info
To find accommodation, we recommend that you, as usual, go through Hotelscombined. Hotelscombined is not a booking site but a platform comparator.

So once you have entered your dates you can choose a hotel and then you will see on which platform it is the cheapest. Price differences can sometimes be significant and it is not always the same platform that is the cheapest (it would be too simple if not);)
Getting around Menorca
Arrival at Menorca Airport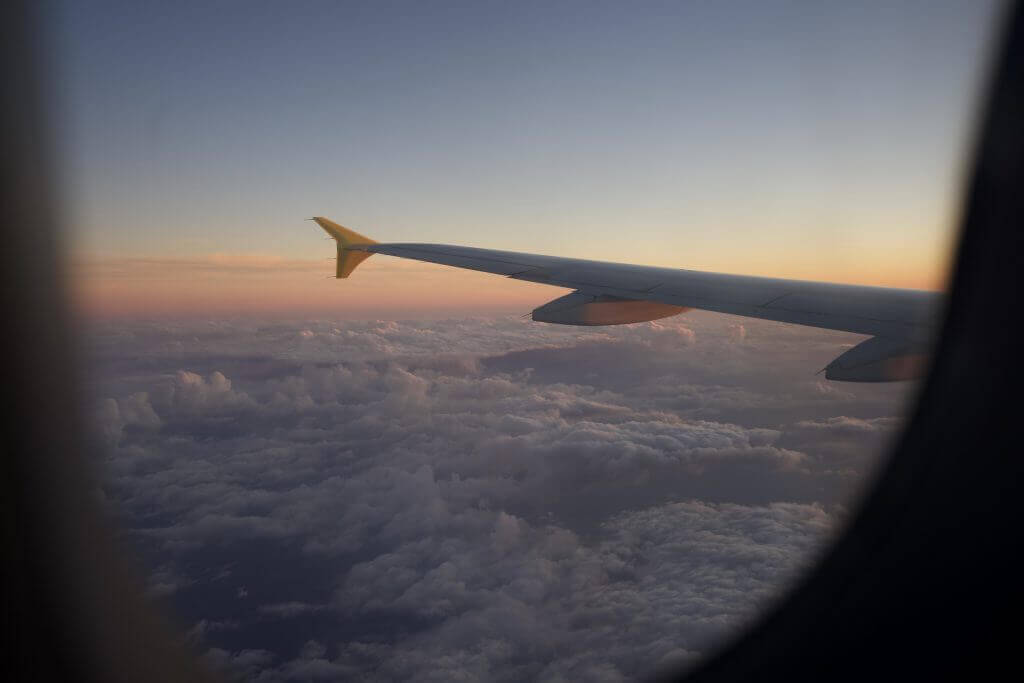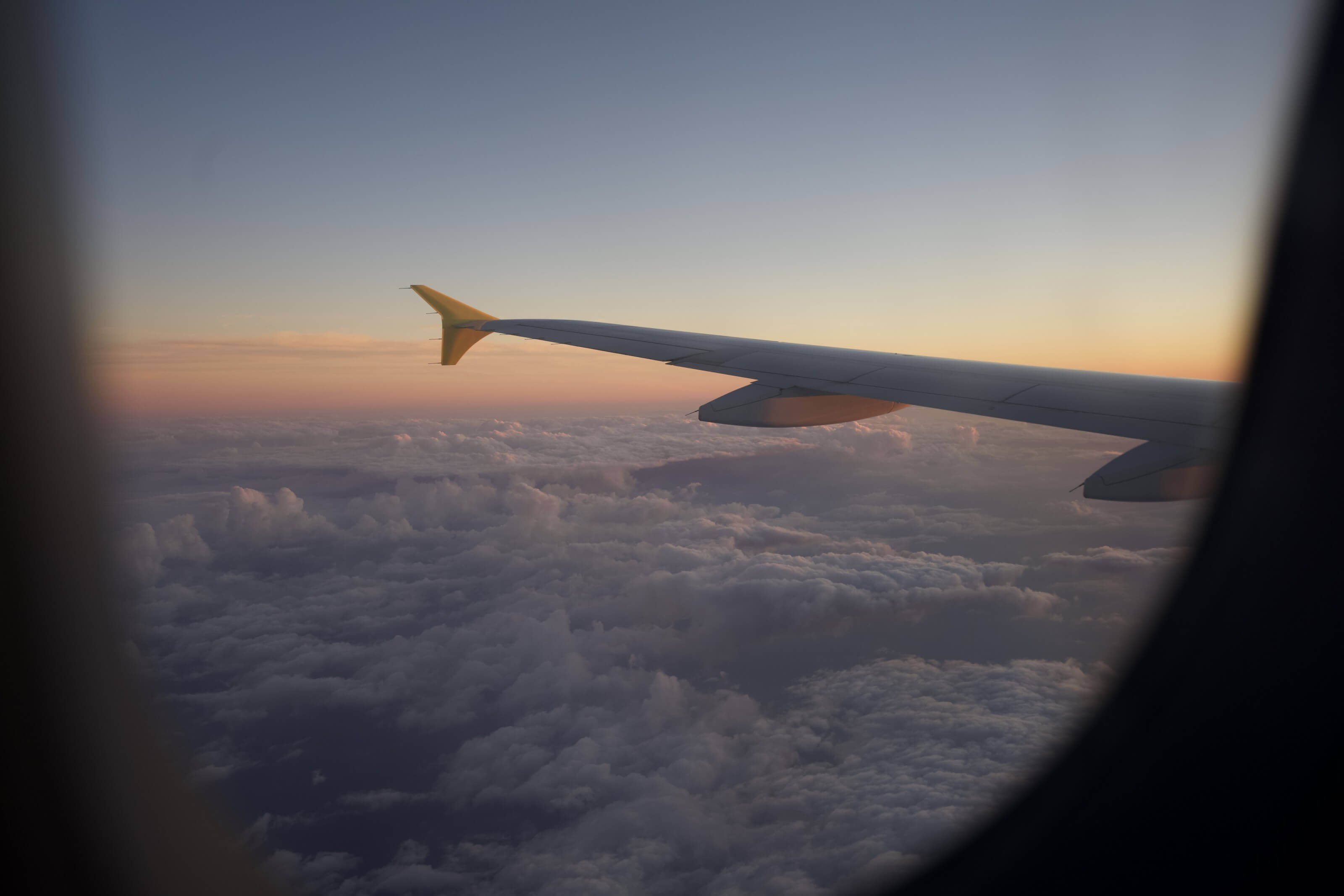 Minorca being an island there is a good chance that you will arrive by plane (although the ferry is also possible you will tell me). But be aware that if you come by plane, the cheapest way to get to the city is by public bus. It leaves from in front of the airport (Bus N°10) and takes you directly to the Mao bus station (in the city centre) for 2.65€. The bus runs roughly every 30 minutes between 6 a.m. and midnightit.
From the Mao bus station many buses run to other towns and villages on the island. (See below)
Visit the island by public transport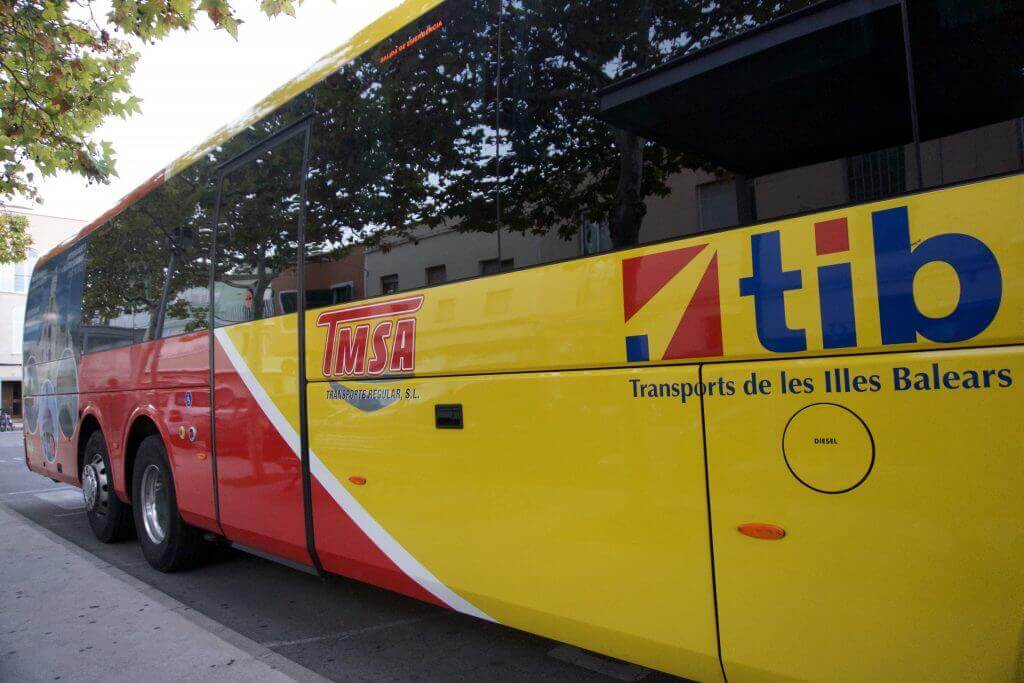 At the beginning I had read on a forum that in Menorca it was almost impossible to travel by bus. Irregular services, difficulties in finding schedules, unserved villages…. Yeah…. These kinds of messages rarely refrain us, so we started to question them.
The conclusion is clear: visiting Menorca by public transport is a good idea! Nevertheless there are some little things to know….
Connections are VERY frequent in the high season (June to August) and regular in the off-season (April-May and September-October). From November to April, however, it is a bit of a misery… Only the main lines circulate.
Their system is not optimal for finding schedules because there are 3 different bus companies, each with its own website, lines and schedules. We have not found a site that allows us to search for a route from point A to point B by mixing the companies. We have to manually pick the different schedules at the different sites.In general, the connections, even between companies, are relatively good.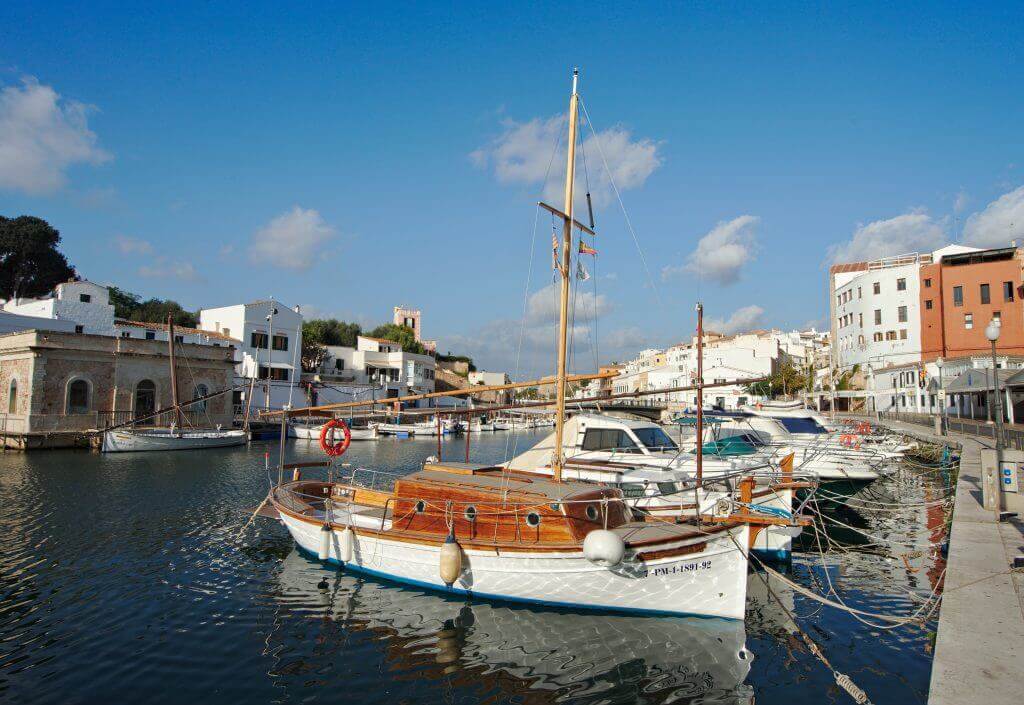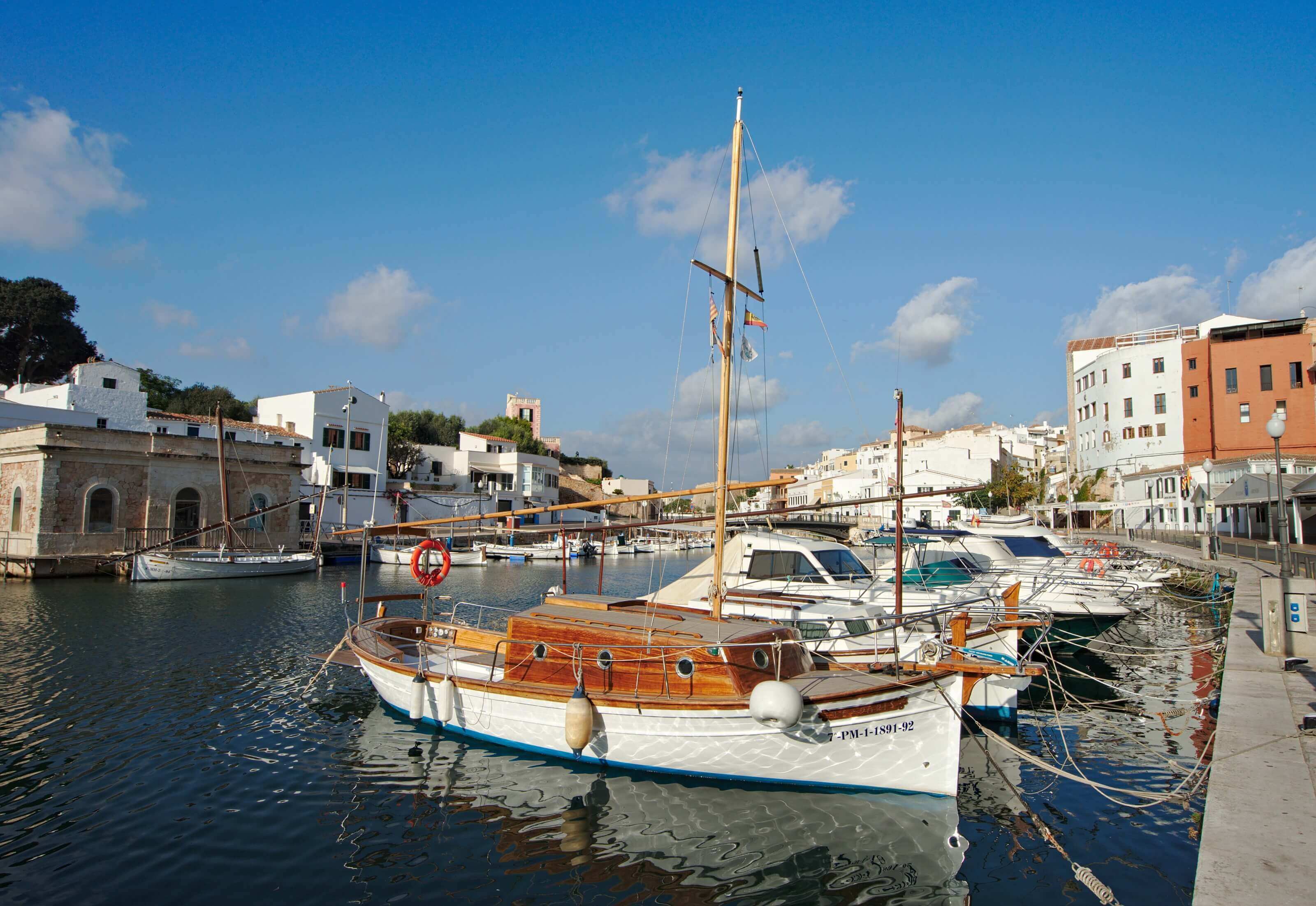 To search for a bus you have to go to the sites according to its destination:
TMSA: This company operates between Mao and Ciutadella, stopping in all the cities in the centre of the island and roughly speaking all the destinations on the south coast of Menorca.
E-Torres: This company connects the airport with Mao, the city centre of Mao and the small lines that go to the beaches/spa resorts around Ciutadella (e. g. Cala Blana, Cala Blanca, Cala n'Bosc and Cala Morell)
Auto Fornells: all the lines that go to the north of the island. For example for Fornells, Arenal Castell, Es Grau). Most buses leave from Mao and a few lines from Es Mercadal.
Example:
When we were in Ciutadella and wanted to go to Fornells we took a bus from TMSA to Es Mercadal (on the Ciutadella-Mao line) then we changed to a Auto Fornells bus to reach Fornells.
Visit Menorca by car
We didn't necessarily plan to rent a car, we'll tell you… But here it is, travelling in low season has its advantages and disadvantages. 😉 From November 1st all the so-called "tourist" buses stopped their service for the season. The problem is that we really wanted to take advantage of our last days on the spot to visit a little more. Anyway, we looked at car rental.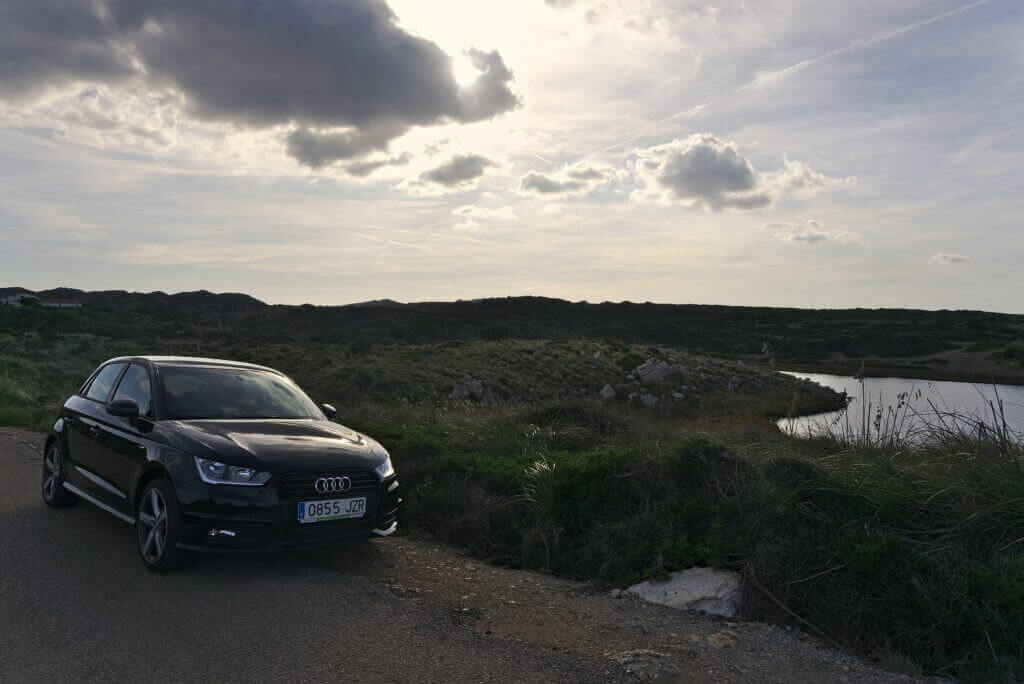 First good surprise: renting a car in Menorca is really cheap! While searching on the net we found a car for less than 30€ for 2 days. (We specify that if we had taken buses it would even have come back to us more than that…)
In the end we admit that we really enjoyed having the car for 2 days! We are still convinced of the bus (especially if it is to do a day trip and thus avoid having to return to our starting point to get the car back), but we found it nice to be able to be hyper flexible and mobile. In short, the car is the best way to see a maximum of it in a minimum of time.
Infos
To find a car (in Menorca or elsewhere) we advise you to use
Rentalcars.com.
Rentalcars is not a rental agency but an agency comparator! What does that mean? This means that you have a good chance of finding the best prices online (that's how we found our car) Tip: Always try to vary the departure/return times a little. If an agency closes its doors at say 8pm and you want to return at 8.30pm then the latter does not even appear…. However, by talking to the agency it is often possible to make arrangements!
Rent a van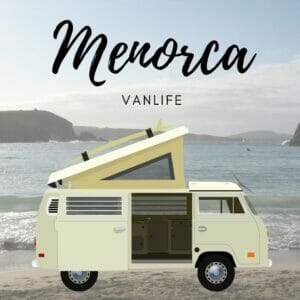 We didn't do it, but since we bought our van we can't help but think about the destinations we've visited and wonder if they would be good to visit in a van. Menorca is clearly one of those places where we think it must be really nice! 🙂 To find a van you can go and see on the website Yescapa. They offer vans for rent between private individuals (with all the insurances). Van are available from 50€ per day. See the vans on Menorca
The best season to come to Menorca
We were only here between October and November so it's difficult to give you a full year's overview… Nevertheless, we were able to have a lot of discussions with people and the opinions are quite unanimous on the issue:
– From November to April it is the low season of the low season! Understand by this that the vast majority of the "tourist" villages such as Fornells, Cala Morell or Binibequer are absolutely DESERT, everything is closed and it is impossible to access it other than by car. The climate in Menorca is milder than in Switzerland, but the winter climate is still "cool". In short, it's great if you are fond of calm and hiking. Swimming might be hard… (unless you have Finnish blood…)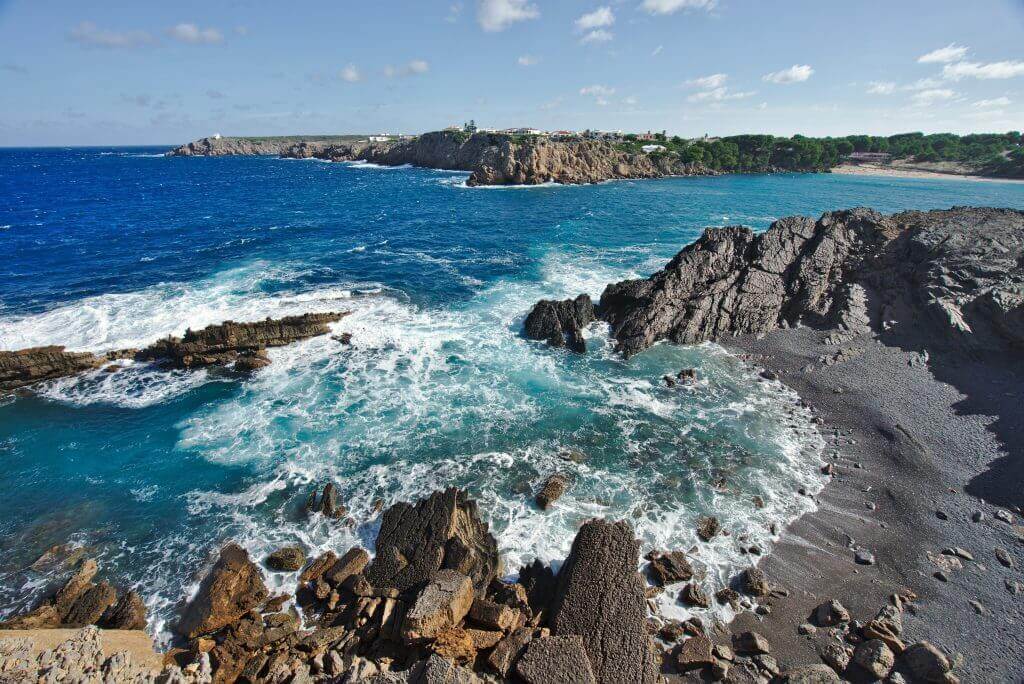 – April, May, September and October: the months between seasons. In our opinion, this is the best time to come to Menorca! Not many people but still a certain "activity" on the island. The restaurants and shops are open and the temperature is very mild and the beaches deserted (For swimming it is probably better to choose September or October because in April-May the sea is still very cool! In October the water temperature was at 22° this year). These 4 months between seasons are also the ideal season for hikers who come to do the Cami de Cavalls. The temperatures are much more pleasant to walk in than in high season!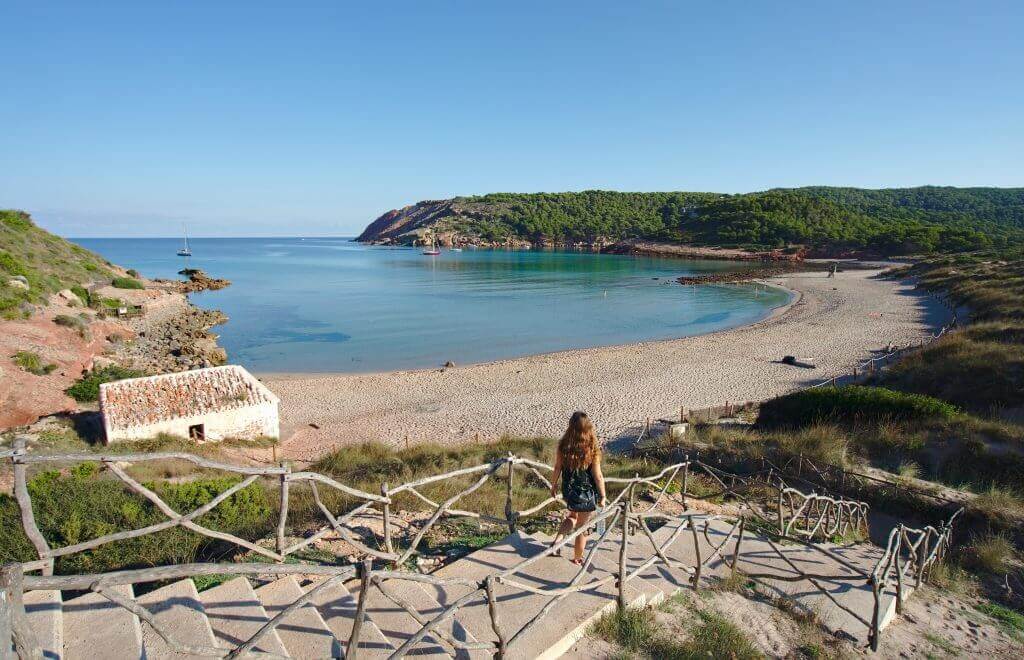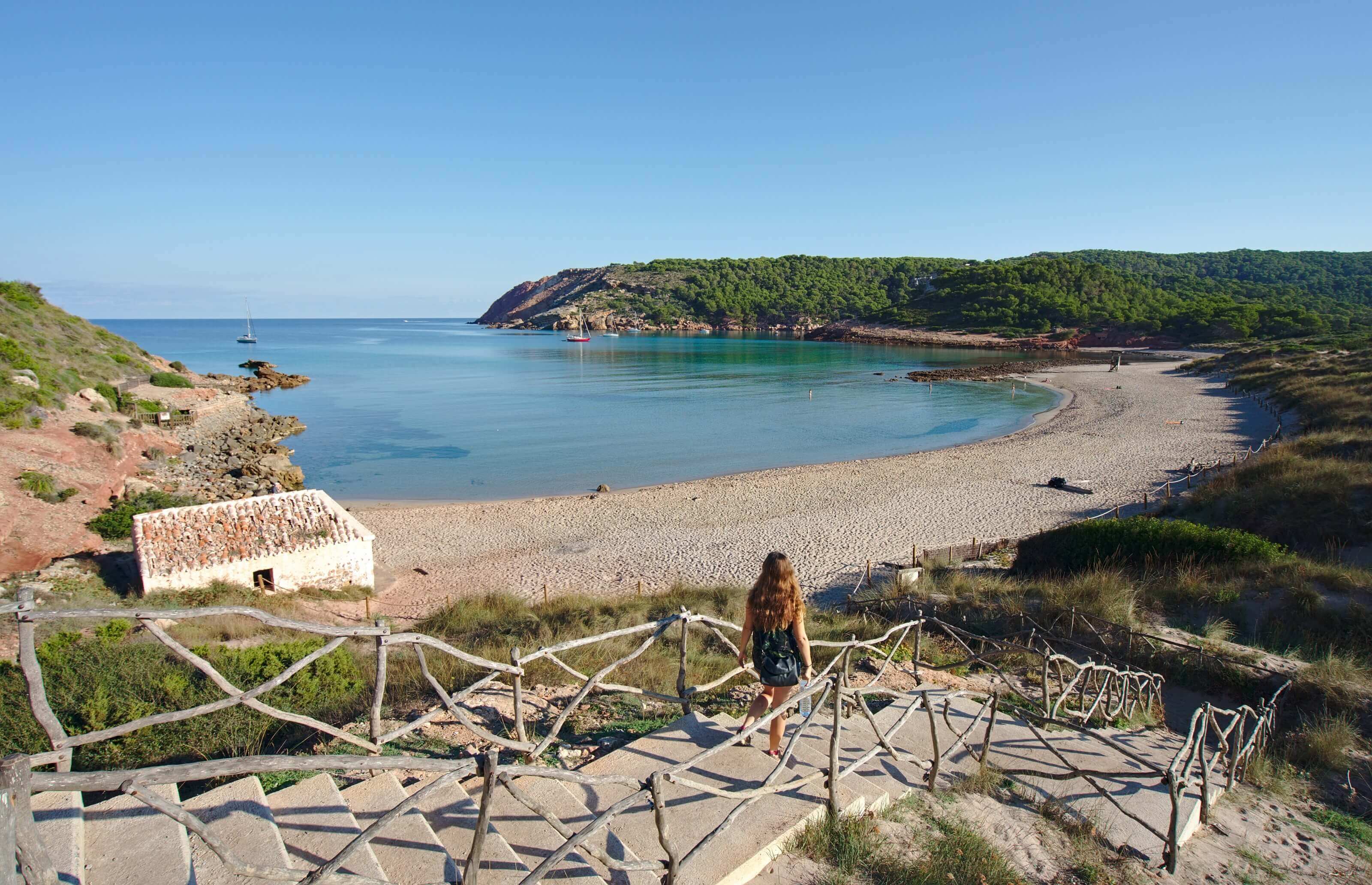 – From June to August: the high tourist season. These are by far the hottest and most lively months. During this period you forget to have the beach all to yourself, but on the other hand, there is a party, restaurants and all kinds of activities where the atmosphere is at its best. We are not fans of the high season in general and we think that there would probably be too many people to our taste (although it must be said that Menorca is still much quieter than its neighbours Mallorca or Ibiza).
Find activities to do in Menorca on Getyourguide
Our nomadic assessment in Menorca?
Minorca you will have understood it through our articles we loved it! We were really charmed by the magnificent wild coasts, the beautiful hikes, the great Spanish cuisine and the dream climate.
Nevertheless, if we consider Minorca from a "nomadic work" and non-vacancy point of view, then our assessment is more mixed. We have made good progress on our projects but we have also lived a little bit of a hermit's life. Let's just say that Menorca is not really a start-up or entrepreneur scene. We knew that before we came, didn't we? But it is true that in hindsight we would rather choose a place where we could occasionally meet other people who work like us.
The offer of activities is also quite thin…. under activities I am not talking about tourist activities of course, but activities of "everyday" life. Sports lessons, photo group, coworking space… None of this, at least not for people who come here for only 1 or 2 months.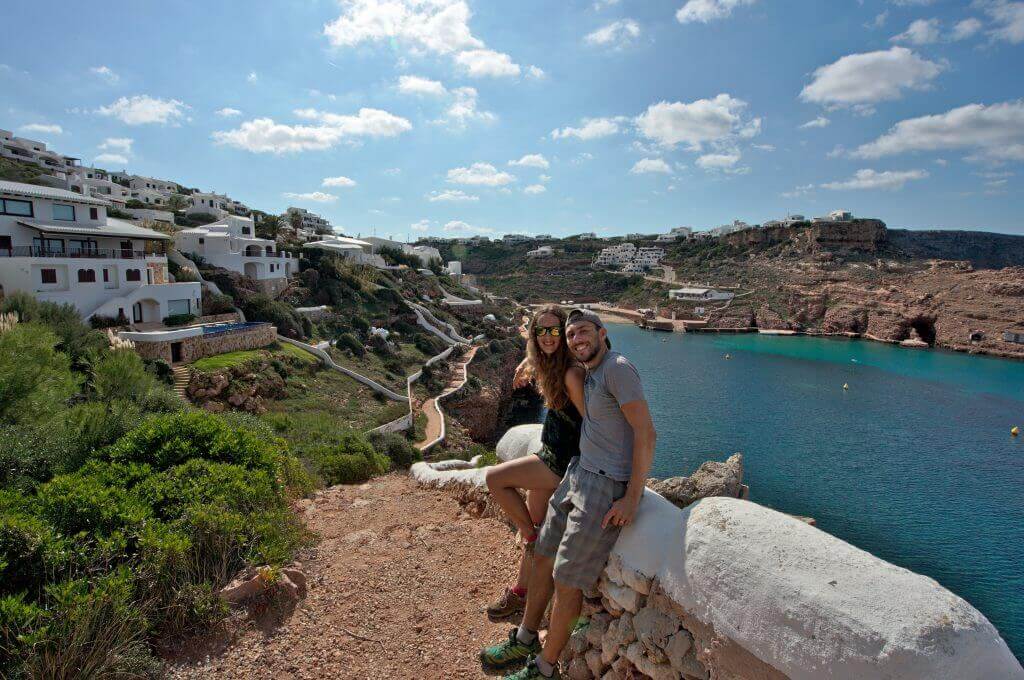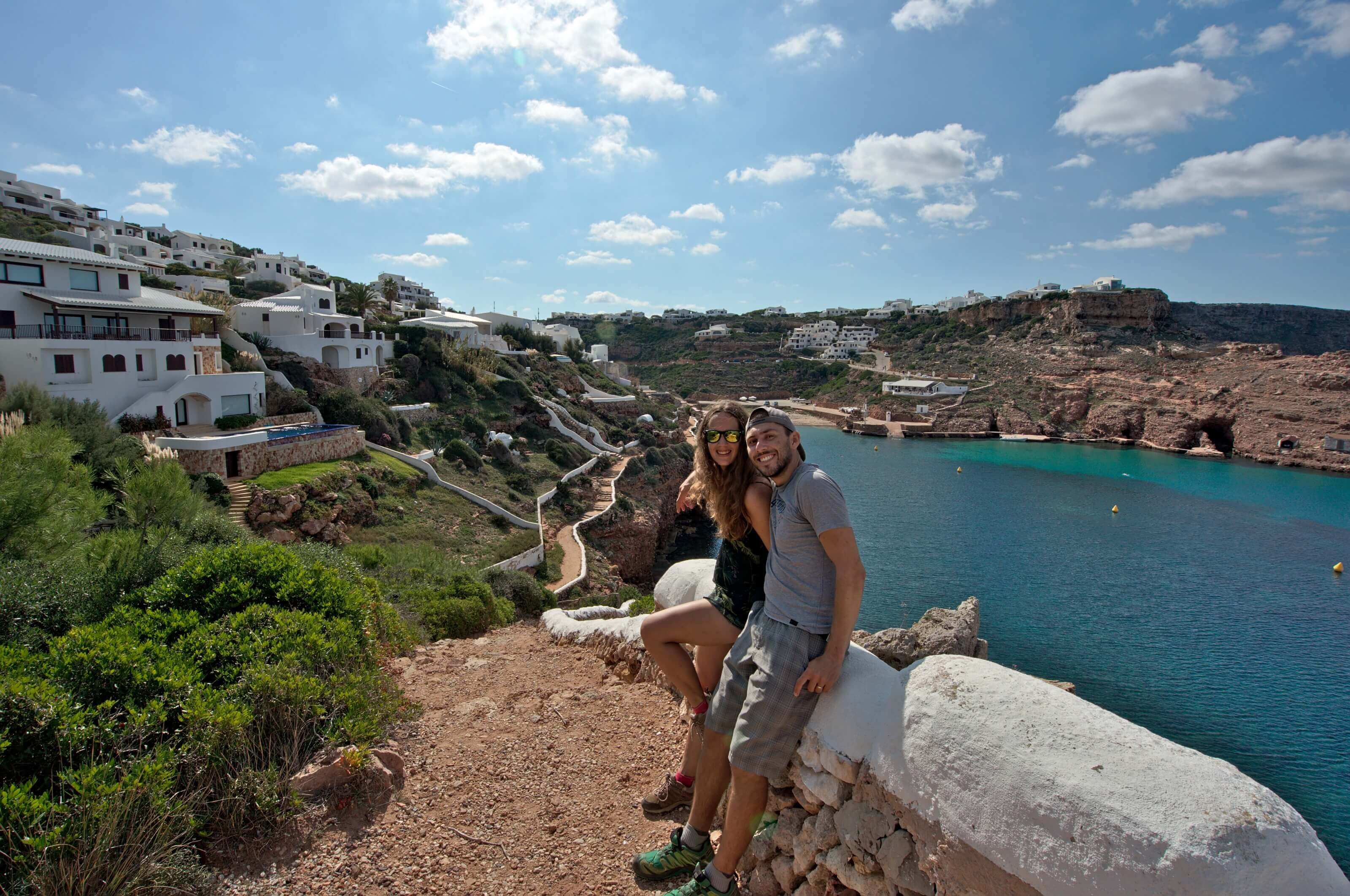 Last but not least: Internet! In itself the internet is not bad on the island but at our apartment we had a speed of less than 1Mbs… I let you imagine that for us who are very connected it has sometimes been a little complicated! If we couldn't find yoga classes on the island, we could at least have trained assiduously to stay Zen while we stared at our screen for long minutes while waiting for a picture to be loaded… 🙂
That's it, this time I think that's all for Menorca! If you have any questions about the island, the budget or you have some good tips to share, don't hesitate to leave a comment.
For our part, we have just returned to Switzerland, and the least we can say is that the climate shock has hit hard! 🙂 We send you frozen kisses from our beautiful mountains and we look forward to seeing you soon.