With Benoit, we have been more attracted to hiking and small villages than to big cities for a long time. And it's funny, because when we travel we always try to find 2-3 cute villages to visit and we talk about them quite regularly on the blog. But when we looked at our articles on Switzerland, we realized that we had never actually told you about the prettiest villages in the canton of Vaud, the place we usually call "home"!
French-speaking Switzerland is full of beautiful small villages and for this first article we have chosen to focus on the canton of Vaud. We do not exclude to prepare one for you on the villages of Valais soon (for peace in our couple I want to tell you). 🙂
The canton of Vaud and its villages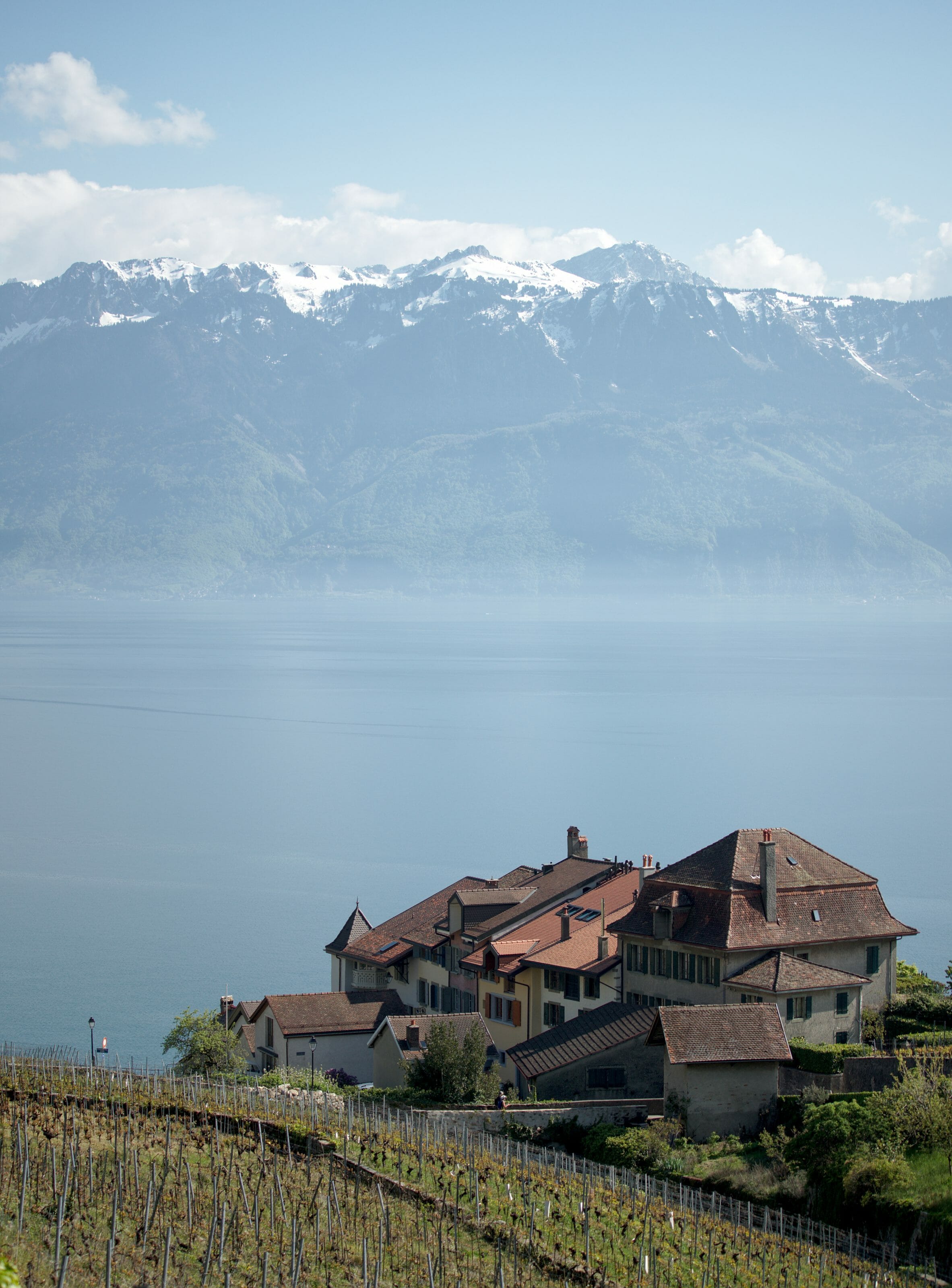 The canton of Vaud is the largest French-speaking canton in Switzerland and is also the most populated. Its capital is the magnificent city of Lausanne. For me Lausanne is a "perfect" city (and no I don't say that because I grew up there…). No, if I say that, it's because in terms of size, that's what I like: 140,000 inhabitants. It's big enough to have everything nearby, but still small enough to do almost everything on foot.
But today I'm not going to talk to you about Lausanne, but rather about what you can see in the surroundings! In the canton of Vaud there are 309 communes and even if in each locality you can find small treasures, there are some that stand out a little more!
We will talk to you today about the 5 most beautiful villages of the canton of Vaud (in our eyes):
Grandson
Romainmôtier
Bourg-en-Lavaux et environs
Saint-Prex
Yvorne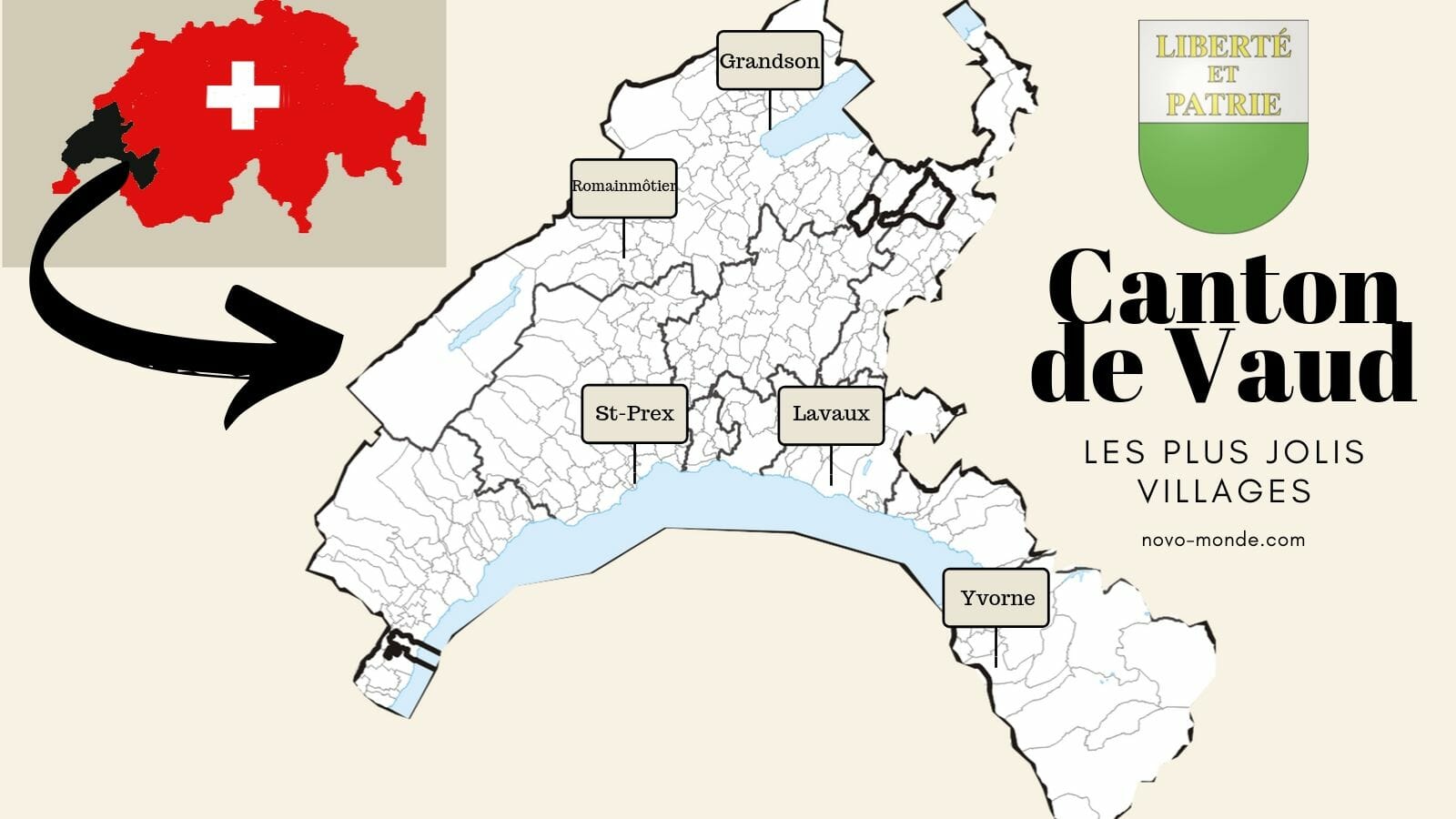 Romainmotier, a superb village in the north of Vaud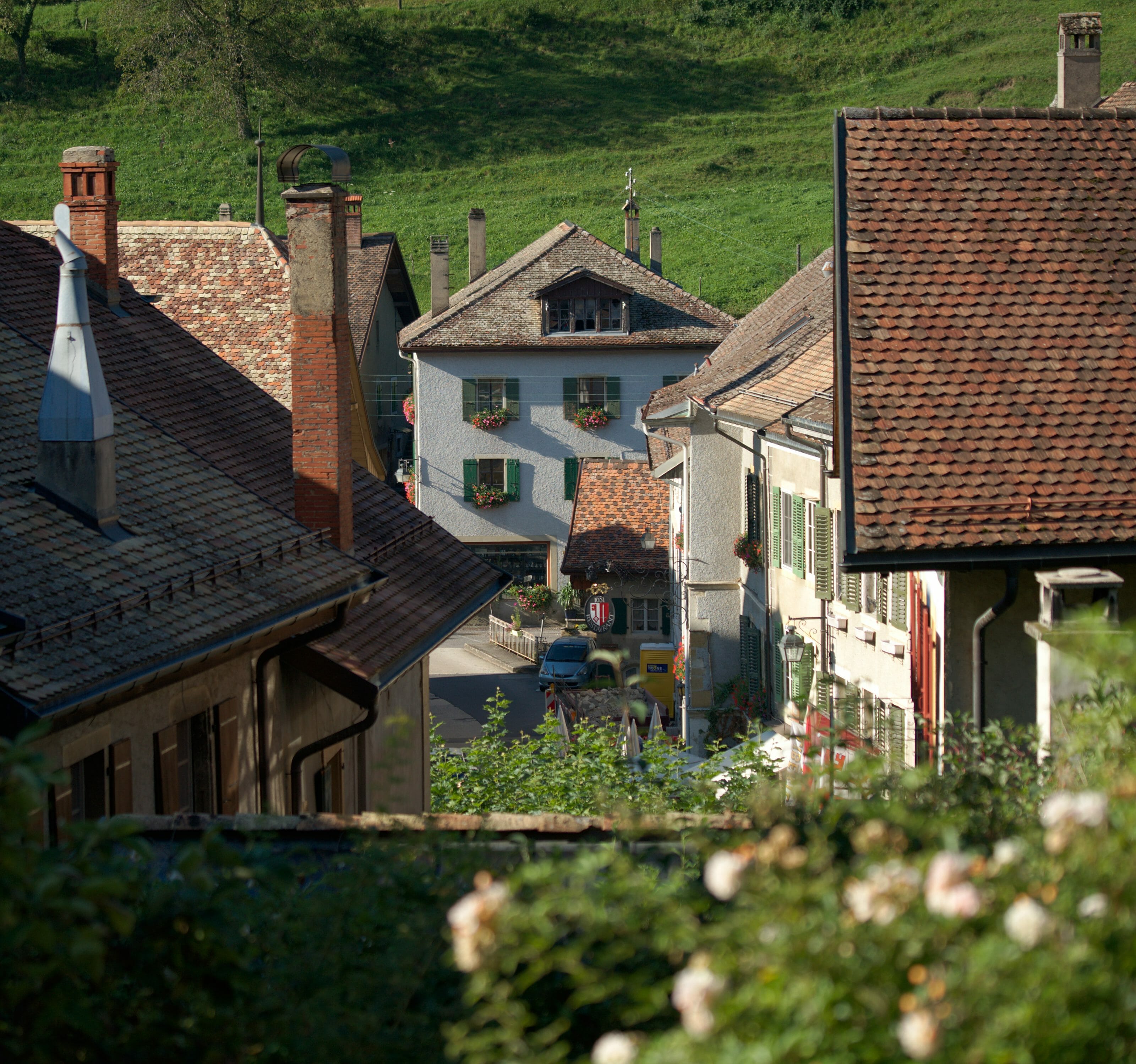 We start this selection of villages with a very small village with just over 500 inhabitants. It is often known as Romainmôtier, but its real name is actually Romainmôtier-Envy. This name results from the merger of the two municipalities of Romainmôtier and Envy in 1970.
If this village is relatively well known in the region, it is mainly for its Abbey church. This former Cluse abbey church, whose construction began in 990, is now a Reformed church. You can visit the interior freely and without charge and believe us it is well worth it!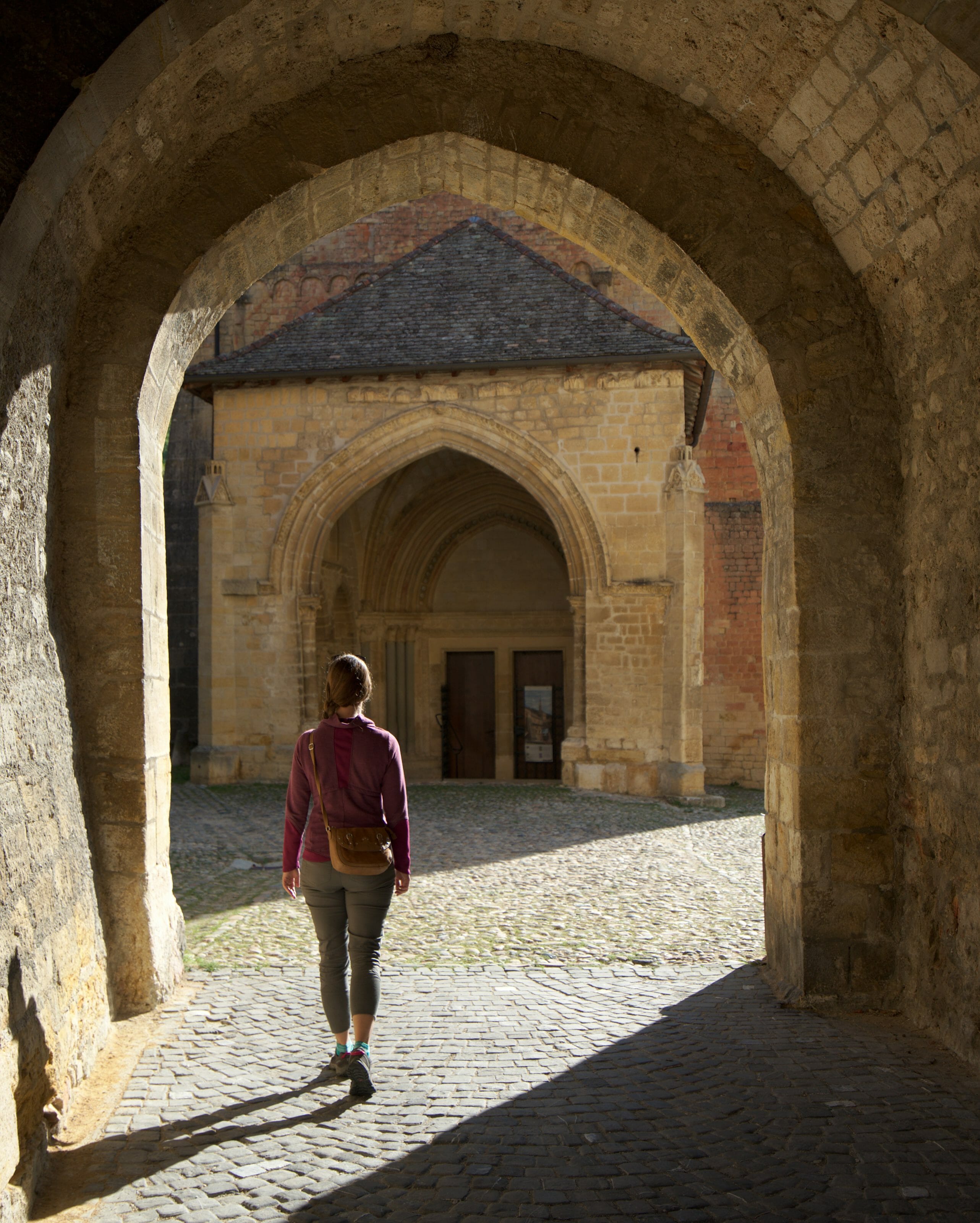 On the spot, we saw that there was a mobile application to learn more about the building history, but unfortunately it didn't work. When we asked if there were maybe explanatory boards or just a brochure to find out more, we were offered to buy the book… Hmm…. Too bad that in case of a technological failure, we can't know more (because no, we didn't buy the book just to have some dates and historical facts, we just read the wikipedia page during the visit) 😉
If people often come to Romainmôtier for the Abbey Church, we must say that the rest of the village is as well worth a visit. Whether you want to drink a cup of coffee in the village square, stop by the fleur de farine bakery (one of the best bakeries in the region) or simply stroll through the narrow streets or go hiking in the surrounding area.
Getting to Romainmôtier-Envy:
by car: a large (free) car park is located at the exit of the village (route de Juriens)
by public transport: Train S2 between Lausanne and Vallorbe stops at Croy-Romainmôtier station. From there you can either walk the 1.5 km (about 20 minutes) to the Abbey or take a bus for 2 stops. Schedules on cff.ch
More pictures of Romainmôtier:
Grandson and its castle on the shores of Lake Neuchâtel
We stay in the north of Vaud, but this time we leave for the shores of Lake Neuchâtel! We came here during our short stay in the Yverdon region a few weeks ago and after seeing this village we simply couldn't not include it in our selection.
At the beginning, we came here because we saw online that there was the "Maison du terroir" (a store that sells only local products) and as we were looking for a picnic for our hike to Le Chasseron we stopped there for what was supposed to be a "short break". 🙂
In the end we will have hung around so much in the lovely alleys, by the lake and especially in the castle, that we will have ended up having our picnic in the courtyard of the castle and not during the hike. 🙂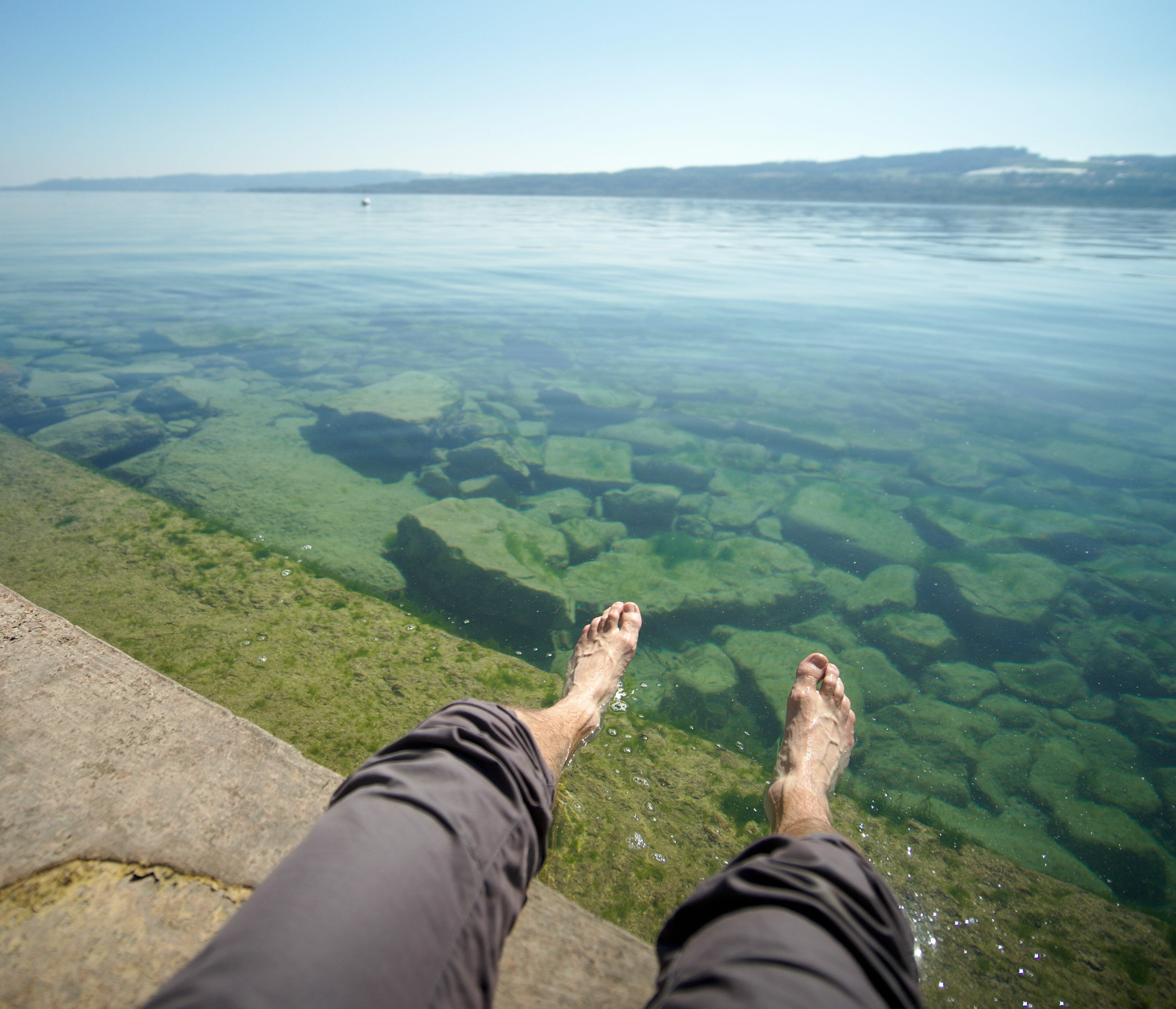 History enthusiasts may know the area for its past. Indeed, it was here that the Battle of Grandson took place in 1476, a battle that opposed the Burgundians against the Swiss (it was the little Swiss who won it). We're not going to lie to each other, we had no idea… 🙂
But if you come to Grandson we strongly recommend you to visit the castle. In addition to refreshing your memory of Swiss history, it is also a unique opportunity to visit the second largest castle in our small country! The exhibition is very well done and above all, the visit takes us all around the ramparts with its view on the lake and the village.
Grandson Castle
Infos
Grandson Castle can be visited freely with an app or a small explanatory brochure.
Opening: Every day from 8am to 6pm (closing at 5pm between November and March)
Price: 12 CHF per person for the visit
Duration: allow a good hour to go around
Getting to Grandson
by car: A large car park is located in the centre of the village (opposite the castle). Free parking in Blue Zones (2-4 hours depending on the number of places).
by public transport: Grandson is very well connected. There are trains (lines S1 and S5 from Lausanne) or buses from Yverdon station. It is also possible to come to Grandson by boat (in summer) and take the opportunity to take a trip on Lake Neuchâtel. See the boats' schedules on navig.ch
More pictures of Grandson
The adorable village of Saint-Prex on the shores of Lake Geneva
For a few years now we have also been spending a lot of time in the Morges region where my father lives. Personally I like Morges very much for its pedestrian centre, its pretty promenade by the lake and its castle. But since this article is about villages and Morges is officially a city, we will move a few kilometers to the west if you don't mind. 🙂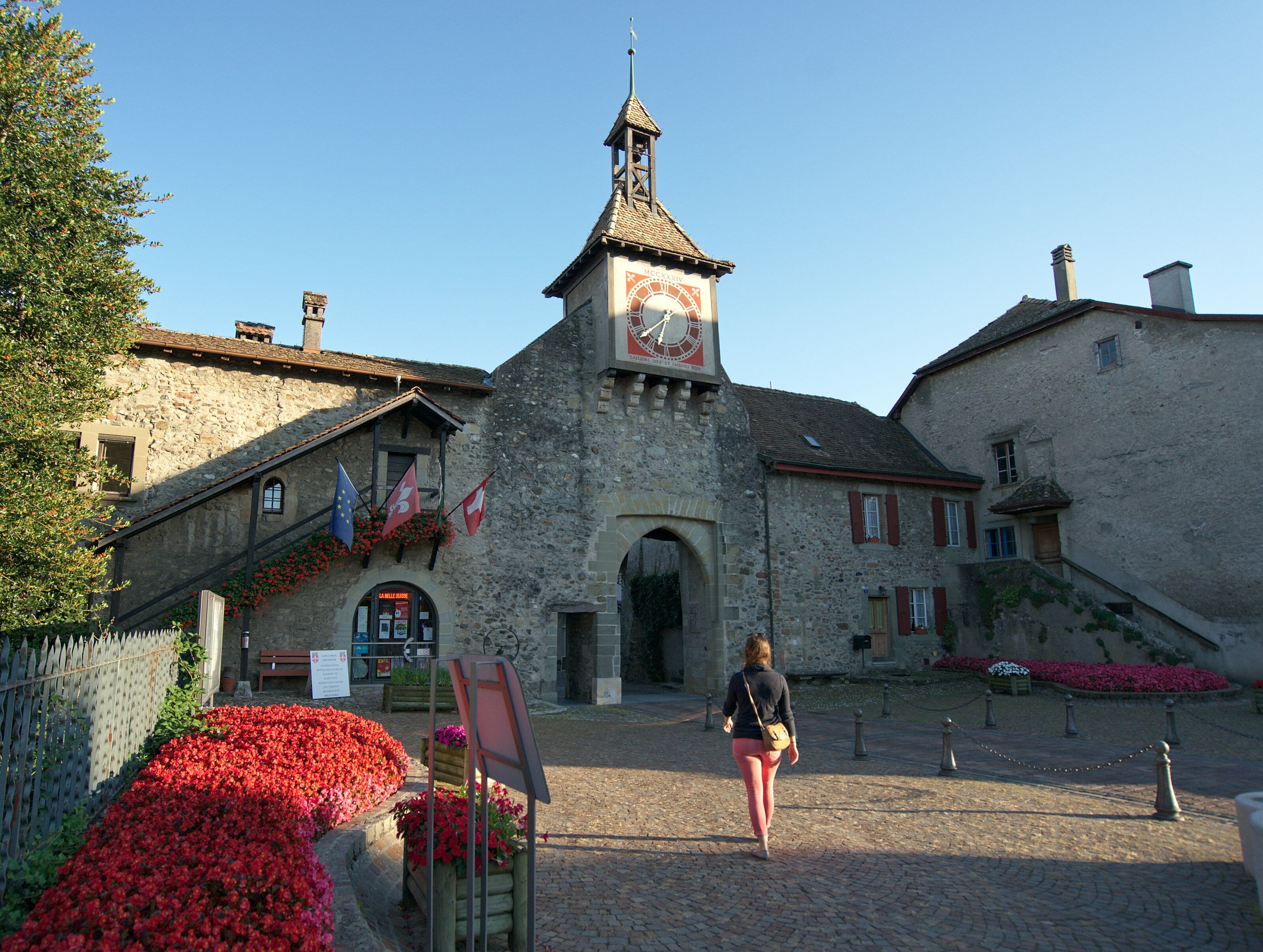 Saint-Prex is a small town where nearly 5600 inhabitants live. The major interest of Saint-Prex, it is not so much the many villas and modern buildings that line up next to the cantonal road, but its medieval village. Located on the waterfront, this little area of Saint-Prex is as if it had come out of another era. We enter this part of the village by passing under the pretty clock tower which dates back to 1726. Let's face it, the city tour is short, but it's really worth a look!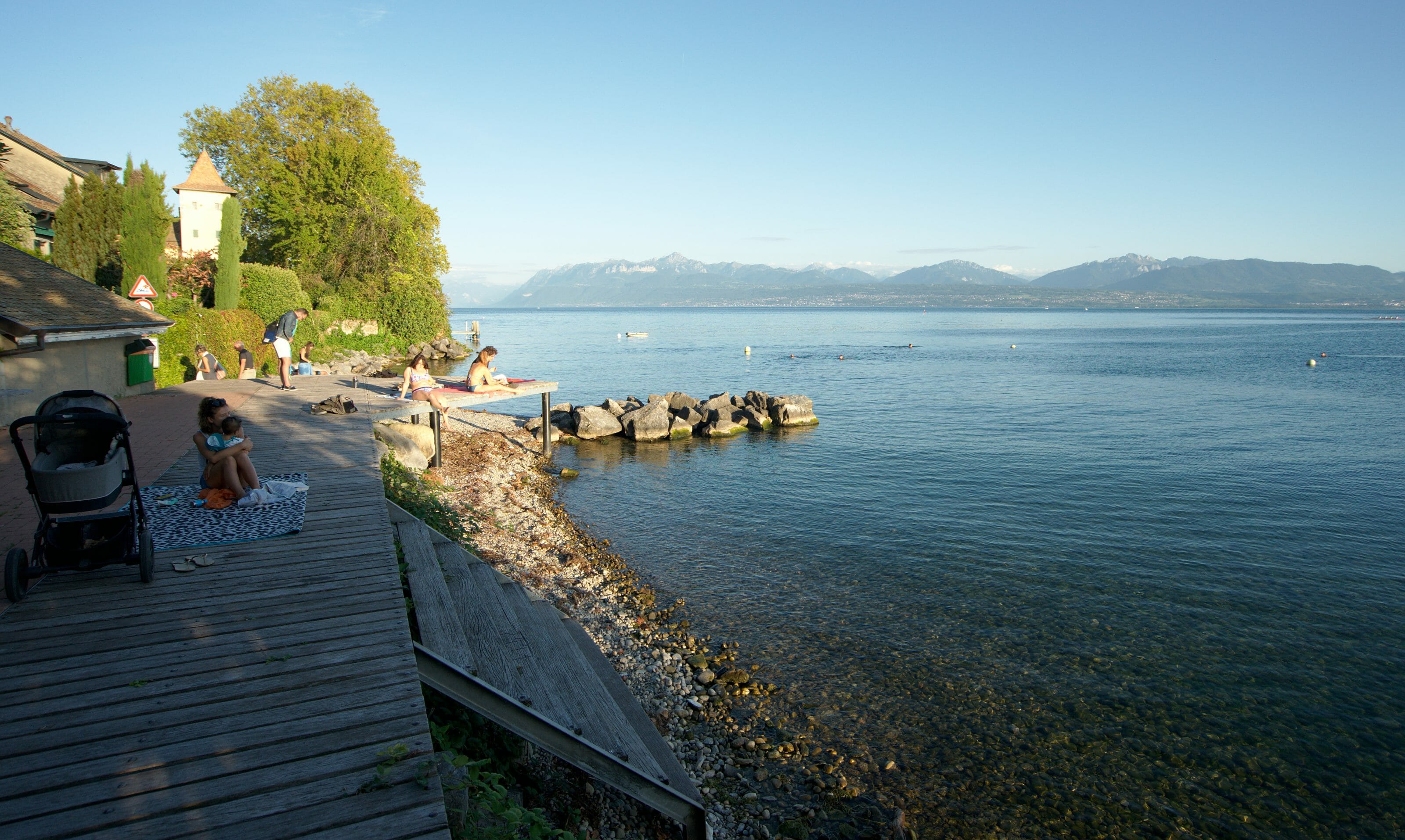 If you come to Saint-Prex in summer you can also enjoy taking a look at the "Bain des Dames (Ladies' Baths) and the Men's Baths. Located a few blocks from each other, these baths date back to the 19th century. At that time it was the place where workers came to wash in the early morning or at the end of the day. Rest assured, now both baths are mixed and part of the local public spaces.
Getting to Saint-Prex
by car: Several parking spaces (blue zones) by the lake on Avenue de Taillecou
by public transport: Train lines S3 and S4 pass through Saint-Prex. The 724 bus line also connects Morges to Saint-Prex. Information and schedules on cff.ch
on foot: It is very nice to walk from Morges too. I recently did it with a friend and it's a nice walk that takes about 1h30-3h (depending on the itinerary). The "sentier de la truite" is the longest, but also the most scenic. More information
More pictures of Saint-Prex
Epesses, Riex, Lutry, Rivaz, Saint-Saphorin: perched in the steep slopes of Lavaux
Okay…. Now I admit that I cheat a little because it's not ONE village strictly speaking but rather several at a time (I just couldn't decide which one to pick to tell you the truth). The Lavaux region is a well known area and we come back very regularly for hikes in the vineyards.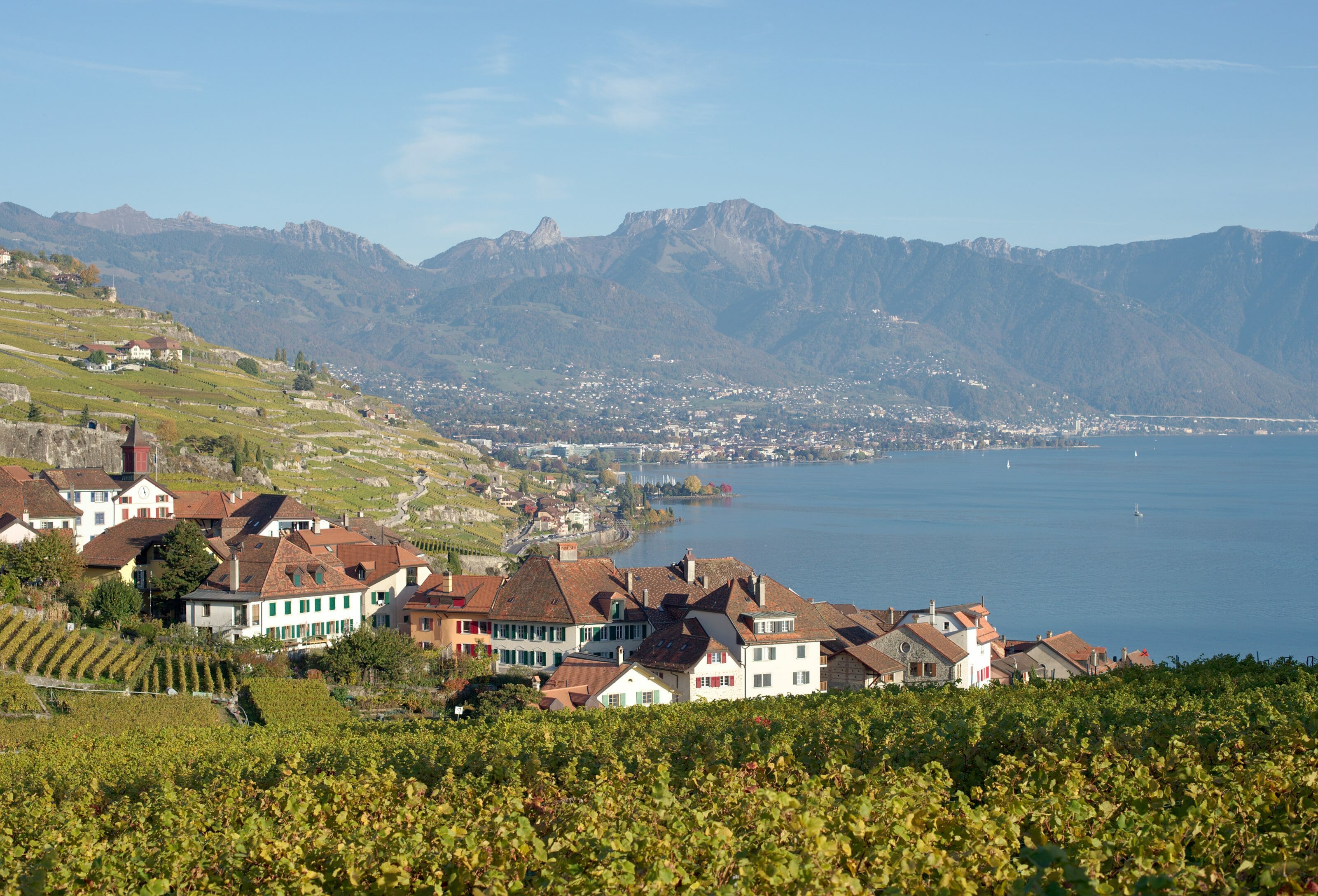 Lavaux is in fact a wine-growing region of more than 600 hectares which, in addition to producing excellent white wines, is also well known for its many typical wine-growing villages. You come here to enjoy the view of Lake Geneva and the Alps but also to enjoy a drink at the end of a walk.
If you pass through Lausanne, then a walk around here is clearly a must! We had already published an article with a hike in the vineyards.
At the village level, Epesses and Riex are "high up" and it is therefore from the latter that we have the most beautiful views over the vineyards and Lake Geneva. Saint-Saphorin, Rivaz and Lutry are on the shores of Lake Geneva and are therefore ideal places to come and enjoy the beautiful summer days with your feet in the water.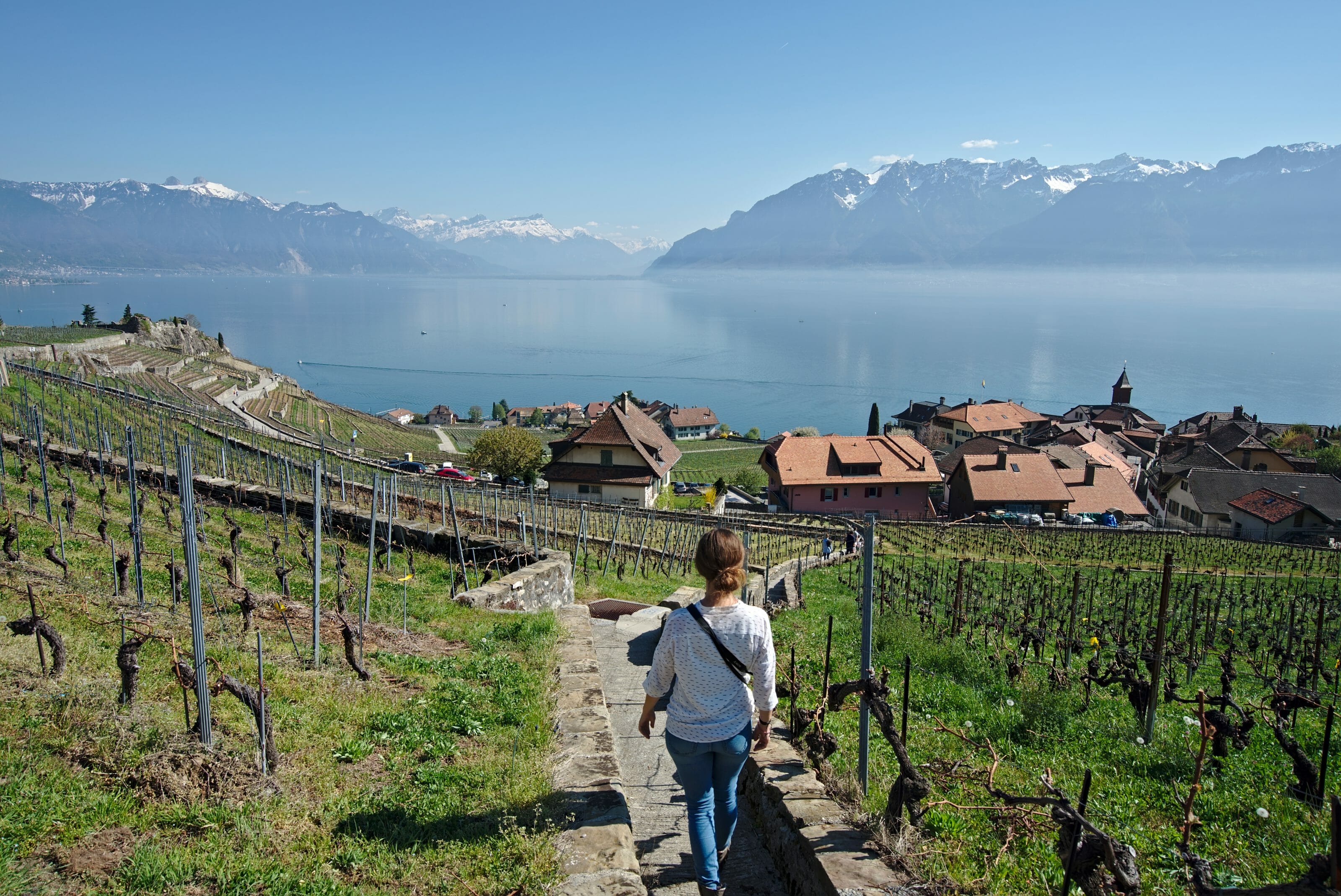 Tip: if you are in the region at the end of May (or early June depending on the year), don't miss the opportunity to come to the "open cellars days". This weekend event is a kind of village festival for wine lovers. To attend this event you must buy a "passport" which is sold for CHF 30 (or CHF 24 if purchased in advance). With this sesame you can taste wines from more than 300 winegrowers in 6 wine-growing regions of the canton. More information about this event: the website of the Vaud wine office
Getting to Lavaux
by car: it is relatively easy to park in the different villages (on summer weekends it can be busy). But as in Lavaux it is customary to taste the wines of the region, you are encouraged to take public transport.
by public transport: The easiest way is by train. The Grandvaux station is very convenient to start a walk (you can end in Rivaz, Epesses or Saint-Saphorin). Lutry is also accessible by train or by bus N°9 from the centre of Lausanne.
More pictures of Lavaux in the 4 seasons
Switzerland by train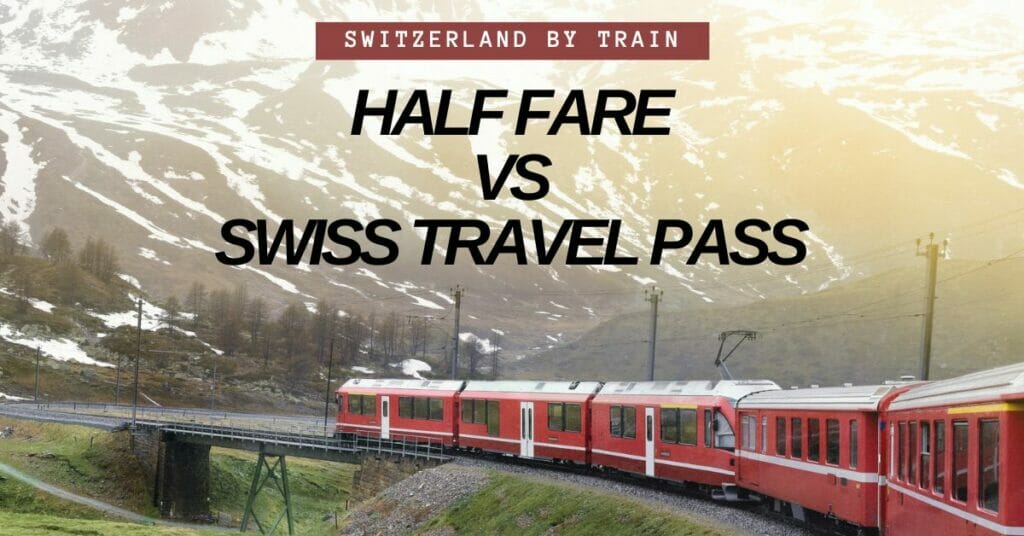 Are you planning to visit Switzerland by train? We advise you to read our article which will allow you to compare the Swiss travel pass with the half-fare card. The article also includes 3 examples of train routes through Switzerland and the associated budget depending on the ticket you take.
If you prefer not to take a travel pass, but rather take advantage of the Supersaver tickets and day passes, then go to this post for all the details.
Yvorne, its vines and its castle
Yvorne is not far from the border with Valais, but we are on the "good" side of the Rhône and therefore on Vaud land. I have the impression that almost all the thirty-something French-speaking people know this village for one and only reason: we have almost all already attended a wedding there at least once! 🙂 In Yvorne there is the sublime Maison Blanche castle, which is a place that is often chosen by couples in the area "for their big day".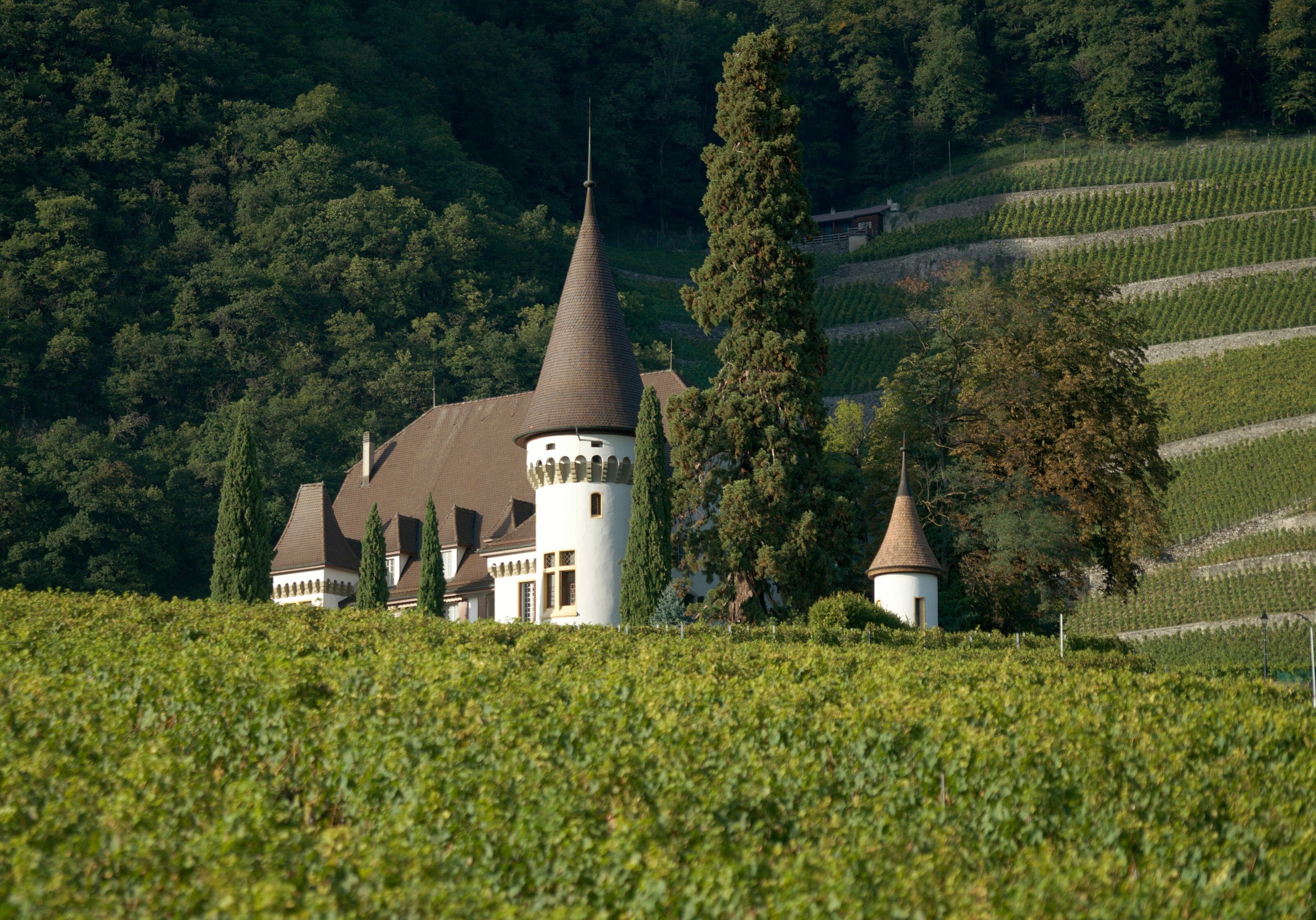 Of course, we didn't cut it! We didn't get married there, but we have already had the pleasure of attending 2 unions of close friends there. At each visit we left totally under the charm of the Maison Blanche, the local wines, the magnificent view but also the village as a whole. If you come to the area we strongly recommend the small detour and a walk in the vineyards!
Getting to Yvorne
by Car: several parking spaces in the centre of the village
by public transport: bus N°111 connects Villeneuve and Aigle. So you can get off the train at one of the two stations and continue by bus.
More pictures of Yvorne
We hope you enjoyed this little tour in "Vaudoisie" as the Valaisans would say. And of course if you have other favourite villages in the canton, don't hesitate leave us a little comment.
We wish you a great week and we hope to see you soon for a new article!
Pin it