If you have read our guide about the best travel and backpacker insurance, you know that if you travel over a long period of time you should not leave without a good coverage. On this page we will talk about SafetyWing insurance, which is a brand new product on the travel insurance market (since 2018) and which specializes in Digital Nomad like us (but which is also very suitable for backpackers and long-term travelers as you will see)
Who are the people behind SafetyWing?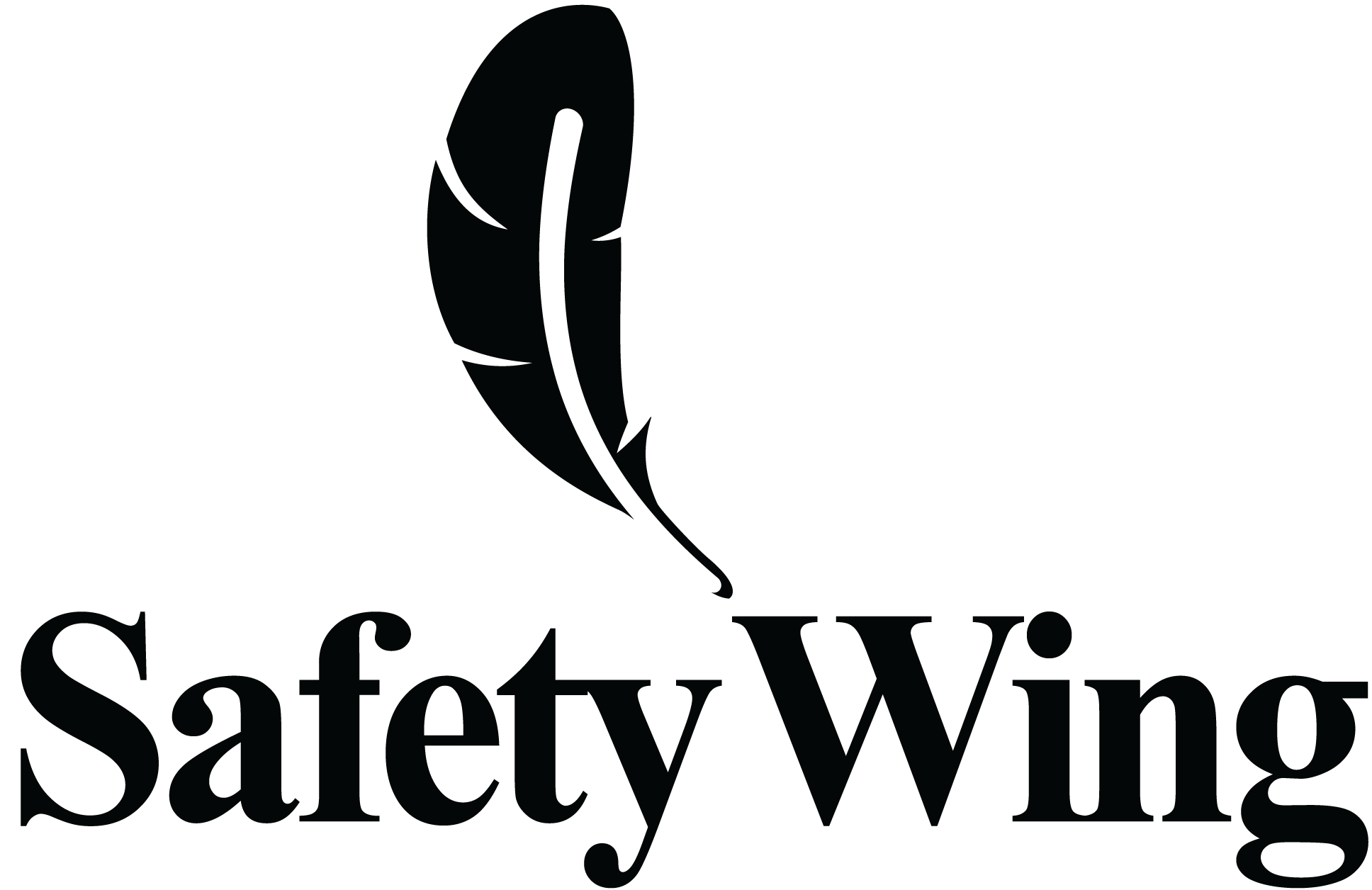 SafetyWing is first and foremost the story of 3 Norwegian friends, all digital nomads, who could not find a travel insurance that met their needs as nomads at an affordable price. As they could not find a solution and seeing the rise of the digital nomad movement, they decided to create it!
Their ultimate goal is to try to create a whole network of insurance products specially designed for nomads and freelancers. They therefore decided to start with a travel and medical insurance with the following features:
Reliability (the foundation for travel insurance)
Flexibility (you don't need to know how long you will travel in advance, you can subscribe while traveling)
Cheap
Worldwide coverage and partial coverage in your home country (even digital nomads go home sometime 😉 )
…
After a stay in the famous Startup incubator Y Combinator, SafetyWing was launched as the first travel and medical insurance for digital nomads.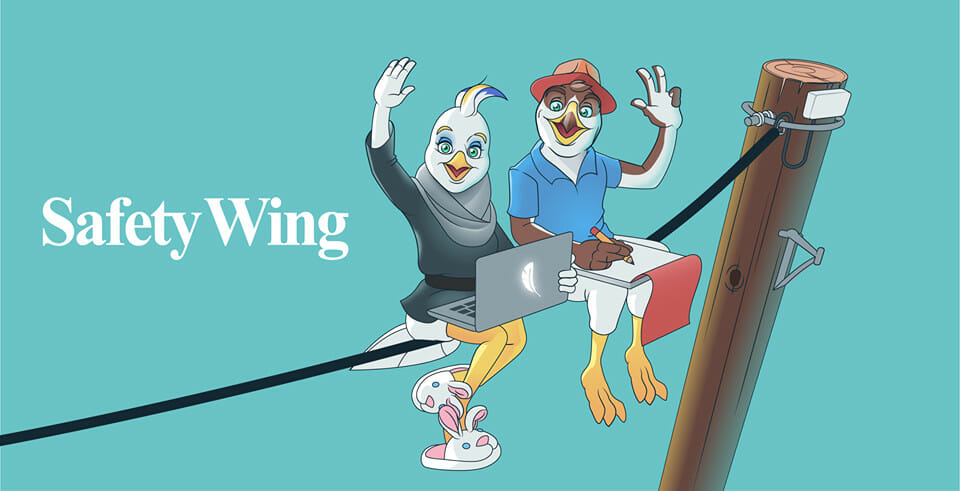 SafetyWing: How does it work?
There are a few things that differentiate SafetyWing insurance from more traditional coverage such as ACS globe partner, Chapka Cap aventure or AVI Marco Polo.
The coverage works like a subscription that is renewed every 28 days from the date of departure. So you don't really need to know in advance how long your trip will last
It is possible to subscribe to SafetyWing from abroad even if the trip has already started.
SafetyWing includes partial coverage in your home country for max 30 days every 90 days. Very useful for nomads who sometimes return home or if you return to your country of origin once in a while.
Each subscription also includes a child under 10 years old… which makes SafetyWing VERY attractive for families travelling with young children.
This coverage is very competitive in terms of price: $37 / 28 days.
But as I told you earlier, SafetyWing (even if it is branded for digital nomads) is also very suitable for backpackers and long-term travellers because it meets all the important criteria for a travel insurance. You can easily compare all the guarantees and different coverage limits of the best insurances for a round-the-world trip in our interactive travel insurance comparison table (which also includes SafetyWing).
To register for SafetyWing, it's easy, just go to their website (which is still only in English for the moment) and fill out a short form that takes 30 seconds to complete.
And if you're wondering if you can trust SafetyWing despite its young age, know that they actually work with Tokio Marine, one of the world's largest insurance companies (which are available 24 hours a day, 7 days a week in case of problems during your trips). In addition, this famous Startup accelerator Y Combinator from which SafetyWing was born has also seen the birth of companies such as AirBnb, Dropbox and many others. You can be sure that they are serious.
Other coverage from SafetyWing
SafetyWing has just released a new and very innovative product called Remote Health. Traditionally, health insurances have always been tied to where you live. But with the rise of nomadic lifestyles and 100% remote companies, there was a growing need for health insurance coverage that was not tied to your residency. So whether you're a nomad, an entrepreneur, or just travel a lot, with Remote Health, you'll have comprehensive health insurance that covers you anywhere in the world!
Check out remote health on SafetyWing
The little plus of SafetyWing
SafetyWing is a resolutely young company, with a strong presence on social networks and also organizes events around the world to try to create a small community. We really do find the family spirit that is often present among digital nomads and that's really nice.
Our opinion about SafetyWing
Positive

Negative

An extremely cheap price that does even better than ACS in some cases (families with children under 10 years old!)
Its flexibility with the payment as a subscription
A very well done website with a simple and fast subscription process
Partial coverage in the country of residence

A deductible of $250 per contract (not for each claim)
Civil liability coverages limits too low for our taste
website only in English for the moment
A company that brings a new energy to the slightly aging world of travel insurance and offers comprehensive coverage at a very attractive price. Honestly, we are looking forward to see what SafetyWing has in store for us in the future.
Useful links
A very useful FAQ that should answer most of the questions you have about SafetyWing
Don't forget to read the terms and conditions linked from the footer of their site