On this page, we are going to tell you more about ACS Insurance, a travel and expat insurance specialist. They have the reputation of being the cheapest long term travel insurance for backpackers and long term travelers with their Globe Partner coverage.
In the following lines we will look at their various coverages (with a focus on the Globe Partner plan) and give you our opinion on their guarantee level.
ACS travel insurance : Who are they?
ACS insurance, as well as Chapka insurance, SafetyWing, TrueTraveller and AVI international, is a French insurance broker (but also offers international coverage) specialized for more than 40 years in the design and management of coverages for people traveling the world.
With more than 100'000 clients on the 5 continents, ACS insurance has diversified over the years to offer a range of effective coverage for various types of travelers ( long-term travelers, backpackers, expats, students, diplomats…). Having said that, ACS remains a family business, on a human scale (about 50 employees), which is something we like.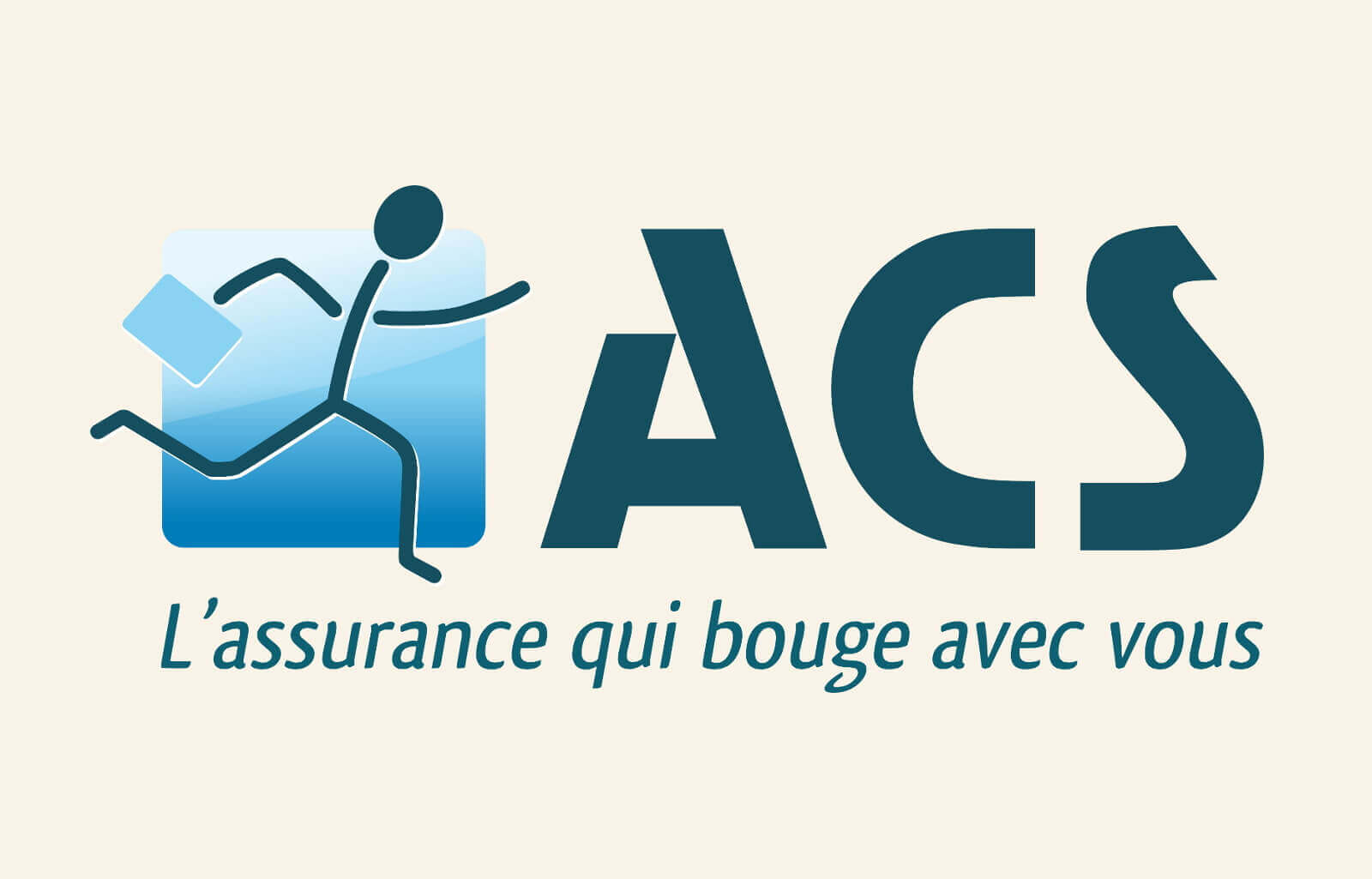 If it can make you feel more confident, ACS works with known and recognized partners in the field such as Allianz, AXA, MGEN… So not too much to worry about on this side! (you can find more details here if you are interested)
Well, that's nice but let's move on to the coverage that will certainly interest many of you (i.e. long distance travelers and backpackers), namely ACS Globe Partner
ACS Globe Partner : the cheap long term travel insurance for backpackers
Globe Partner is ACS's travel insurance policy designed for backpackers, students, trainees and travellers under the age of 70. It offers quite complete guarantees range and above all one of the cheapest price on the market!
Initially, this insurance has not been designed especially for backpackers, but it offers sufficient guarantees for medical expenses, repatriation and civil liability (which are the most important points of a backpacker insurance as we explained here).
Medical expenses up to 300'000€ (this amount doubled in 2023 which is really cool!).
Repatriation (100% of actual costs)
Personal liability (4'500'000€ for bodily injury and 450'000€ for material damage)
On the other hand, it does not cover flight cancellations, certain "risky" sports activities (climbing, paragliding) or theft or damage of your electronic devices for example. But you can't really blame them since an annual cover costs only 432€ (it's one of the cheapest insurance on the market).
See details about the Globe Partner coverage
If you want to compare the price and guarantees offered by ACS Globe Partner with other similar long term travel insurances for backpackers, we suggest you to take a look at our interactive travel insurance comparison. You will be able to see at a glance what differentiates ACS Globe Partner from other insurance plans and make an easier choice
And if unfortunately something happens to you during your travels, a 24-hour emergency number is available. Then you will have to provide a copy of any invoices to be reimbursed at 100% of the actual costs without excess. It should also be noted that in the event of an hospitalization of more than 24 hours, there is no need to pay in advance. ACS will contact the hospital directly and pay everything for you.
Our review for the ACS Globe Partner coverage
This is the minimum you should have if you are leaving for a long trip around the world or backpacking. It is therefore the perfect cover for travelers who do not have a big budget for insurance but still want to be covered. However, if you are traveling to countries where medical costs can be very high (USA/Canada), you may want to consider insurance coverage with higher medical expenses limits than the Globe Partner.
Other travel coverages from ACS insurance
As mentioned above, ACS's Globe Partner coverage is not specific to long term travelers, it also works very well for shorter trips, working holiday visas or students. So unlike other brokers, with ACS you don't have to choose a different offer, just fill in the form, adjust the duration of your trip and you're done.
But the Globe Partner has a few weaknesses such as its rather low medical expenses limit or the fact that it does not cover travelers over 70 years old. To address these weaknesses, ACS has developed new coverage that may be of interest to you as well:
ACS Globe Traveller
As of 2021, ACS is offering a brand new coverage called ACS Globe Traveller. Its goal is to offer a more extensive coverage than the Globe Partner for people who are looking for better guarantees. Its price is obviously a little higher but the coverage is customizable and therefore adapts to your needs for a specific trip.
You will be able to choose a higher limit for medical expenses, more extensive assistance coverage and insurance for activities that are considered "risky".
And if you want to compare ACS Globe Partner and Globe Traveller coverages, we recommend that you take a look at our travel insurance comparison tool, which should make things easier for you.
ACS expat health insurance
Expats who live outside their country for more than a year are a different case and ACS also offers very specific coverage to meet their needs. If you are planning to move abroad, you can find all the details of their coverages for expats via the link below (but it is a bit beyond the scope of this article)
The little bonus of ACS: its blog
One point I really liked about ACS insurance website is their blog section (that is only in french unfortunately… but you can always google translate it). On the latter, they give a voice to their clients who have been traveling around the world, and also publish very practical guides on various topics related to travel insurance.
Moreover, and this is rare enough to be noted, the angle of these guides is quite neutral. The approach is really to inform people without wanting to promote their product at all costs, which gives them additional credibility in my opinion.
ACS insurances : our opinion
Positive
Negative

Its very affordable price for sufficient guarantees regarding the important points
A modern website since 2017
The new Globe Traveller coverage (since 2021) for people wanting higher guarantees
Their blog with a lot of useful infos

The medical expenses limit of the Globe Partner is not the highest (but for that price 😉 )



To be honest we think the Globe Partner coverage is one of the best insurance for solo backpackers (or couples). Their quality price ratio is just really good and with TrueTraveller, they might just be the best cheap option available for backpackers and long term travelers.
NB: This page contains some affiliate links and we will earn a small commission if you buy a travel insurance after clicking o our links. It will not cost you more but it allows us to keep this site alive and to offer you as much free information as possible 🙂 Thank you!

Enregistrer