Moreover, for those who would still hesitate to go on a WHV, we let you discover the excellent little film made by Chapka about this way of travelling, combining holidays and work:
We had already dedicated a complete guide about backpacker insurance for a round the world trip on our blog as well as an interactive comparison table of the best backpacker insurances.
Today we decided to create new pages dedicated specifically to the best backpacker travel insurances. Whether you travel as a couple, with family or friends, there is an optimal insurance for each case and we will give you our opinion on each of these travel insurances
So we start this small series of articles with the travel insurance, which is often considered as the best for backpackers going on a round the world trip (at least in France): Chapka Insurance
Chapka Insurance: Who are they?
Chapka Insurance, as well as AVI International, SafetyWing and ACS Insurance is a broker specialized in travel insurance. They are based in Paris and the company already exists since 2002!
As most of the existing travel insurances, Chapka have taken the 100% online turn, which means that everything happens on their website: From the request for a quote to the purchase of the policy as well as later for the claims declarations, everything you will need is on their platform.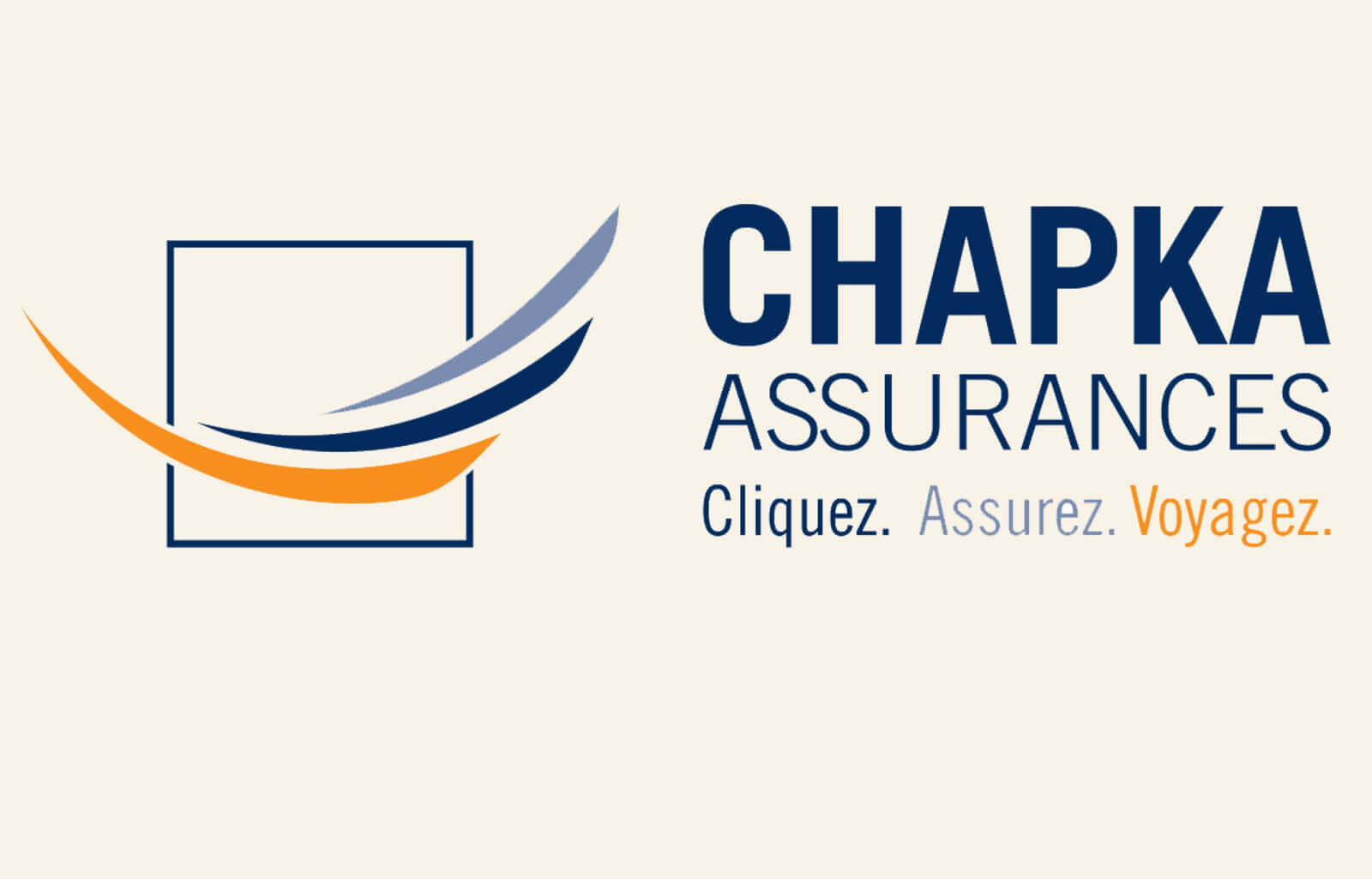 Afterwards you have of course the possibility to contact them also directly by phone, but for the backpackers / globetrotters on the move the 100% online side is really handy !
Chapka Cap Aventure : the insurance for a round the world trip
CAP Aventure is Chapka's insurance specially designed for backpackers and world travelers. However, to be able to subscribe, you must plan to leave between 3 months and 24 months plus for 100% touristic reasons (understand that you must not have planned to work on the way).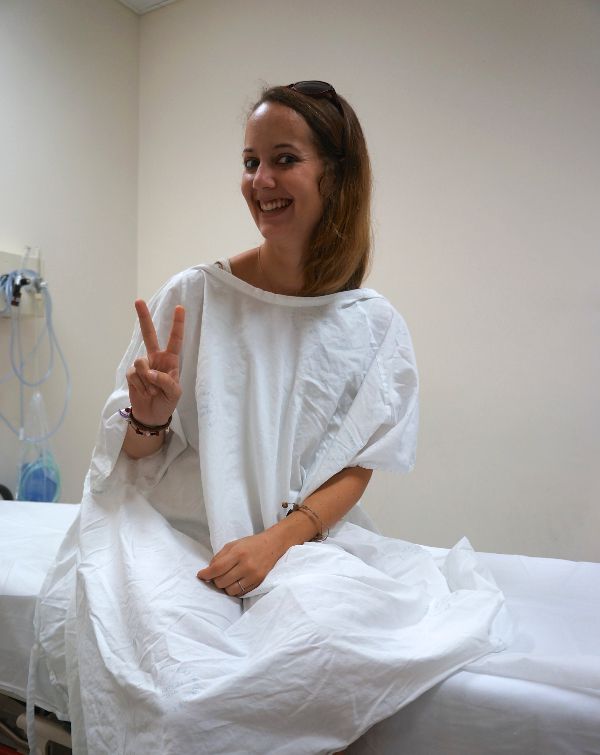 In our opinion, the main advantage of this insurance is the coverage of 100% of medical expenses and this at the 1st Euro without resorting to your social security (understand that there is no deductible!).
The insurance also covers repatriation in case of a problem, civil liability insurance, insurance for your luggage up to a value of 2000€, emergency dental expenses, etc…
In terms of prices, it starts at 36€ per months. The prices depend on the duration of the stay but also on the countries visited (basically if you do not go to the USA or Canada you will pay less…) 🙂
See details about the CAP Aventure coverage
Good to know: Chapka also offers attractive prices for couples (5% discount for partner) and families (15% discount).
The other coverages offered by Chapka
Chapka Insurance does not only offer insurance for round-the-world trips, but also a much more extensive range of products, from simple travel insurance for people who leave occasionally or for a short period, to multi-trip insurance for 1 year, as well as a wide range of offers for people who leave on a WHV or who work as expats.
A brief overview of some of the insurances offered by Chapka that we find really useful:
Cap Assistance 24/7 :
This is a bit like CAP Aventure but for less than 3 months trips! In short, it is the insurance for those who travel for a shorter period of time to explore South East Asia with a backpack for exemple (not only eh) 😉
Cap Assistance 24/7 rates start at €22 for a one-week stay in Europe and go up to €222 for a three-month stay worldwide (rates vary according to the duration of the contract but also according to the region of the world you are visiting).
In terms of coverage Cap Assistance 24/7 take care of everything: luggage, repatriation, medical expenses, civil liability, early return, etc… check the offer on Chapka's website
Cap Multi Travel :
This insurance is very convenient for people who travel several times a year. Just like Cap Assistance 24/7, it covers everything related to repatriation, medical expenses, luggage, civil liability, and even coverage for plane or luggage delays. A little extra: There are attractive rates for couples or families. Condition? None of the stays is allowed to exceed the maximum duration of 90 days. In short, it's the best for regular travelers! Check the offer on Chapka's website
Cap Working Holiday :
The Insurance for people who go to Australia or Canada on a Working Holiday Visa for example. Cap Working Holiday offers a truly comprehensive coverage that includes all risks (diseases, accidents, etc.) during your employment contract but also during your holidays in the country of your WHV as well as 90 days worldwide and 30 days in France (when you return for the holidays for example). To subscribe to this insurance you must hold an official working holiday visa issued by your destination country. See the offer on Chapka's website
After that there are other coverages, but these are the ones that are the most useful for travelers… To see all their offers, you can check out their website
Chapka makes you travel before you go
Insurance is an important topic, but it's not really the funniest part of the preparations… But Chapka also has the ability to create great content on the web to make you travel before your trip around the world
The backpacker generation
If you are not yet sure if you want to go on a round-the-world trip, the movie backpacker generation directed by the Coflocs and supported by Chapka should convince you. This 50-minute documentary is simply beautiful and reminded us of all the beautiful emotions we felt during our trip around the world. In brief, a film to be watched as soon as possible (and it's free 😉 )

Our opinion about Chapka travel insurance
Positive

Negative


Chapka Cap aventure offers an excellent quality/price ratio for solo travellers and couples
Their website is modern, well thought out and very pleasant to navigate.
A lot of very interesting content is created around their blog like a podcast, WHV generation and backpacker generation videos, lots of articles…

Depending on your needs and situation, it is not necessarily the cheapest insurance
For the Cap Aventure offer, you have to be resident of the European economic area (or Switzerland, Andorra…)
NB: This page contains some affiliate links. These are links that allow us to earn a small commission if you buy a product or service from our site. It will not cost you more but it allows us to keep this site alive and to offer you as much free information as possible 🙂 Thank you!