On this page we will review and tell you more about AVI international, an insurance company that is well known in France since one of their coverage is called the Routard insurance (born from a collaboration with the famous guides du routard). But don't worry, they do speak english and provide coverages for people all over the world.
Even if for longer trips and round the world trips we will be more interested in their Marco Polo coverage ( we will mainly detail this offer in this post), we will look in the following lines at where AVI international stands compared to the other travel insurances on the market. We will give you our opinion on the guarantees they offer and see in which case AVI insurance offers the best quality/price ratio.
Who are AVI International ?
AVI International, as well as Chapka, ACS Insurance, TrueTraveller or SafetyWing, has been a travel insurance broker since 1981 (we were not even born 🙂 ). With more than 40 years of experience in the field, AVI has built an excellent reputation in the industry and has now more than 400 partners worldwide (and insure more than 150'000 travellers every year).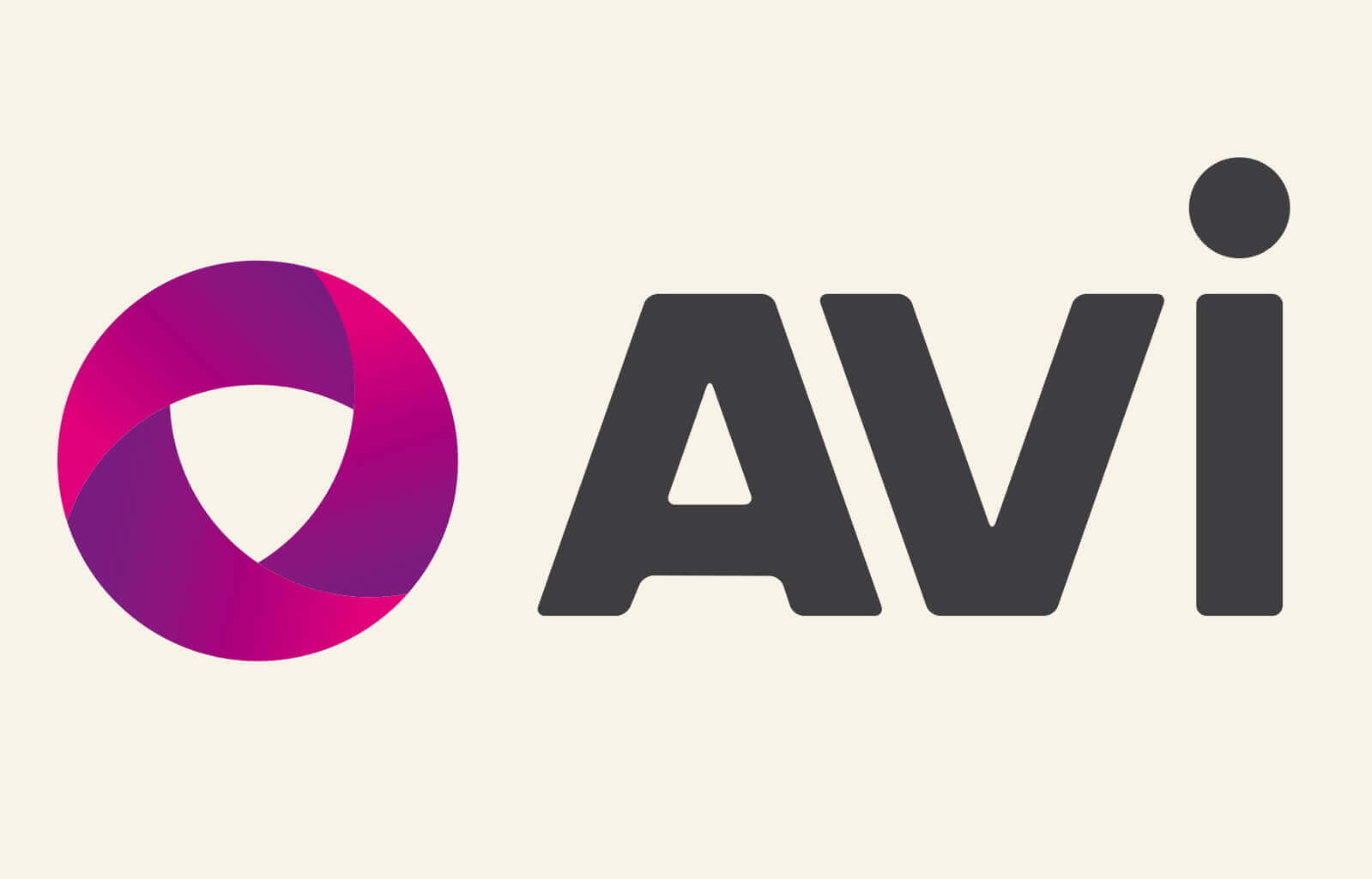 As I mentioned at the beginning, if they are so well known in France, it is certainly thanks to their collaboration with "Le Routard" guidebooks… One of their product is called Routard insurance 😉 which covers travelers leaving for up to 8 weeks.
As with most travel insurance nowadays, with AVI international, everything happens online. You will subscribe to your insurance directly on their website, your documents will be accessible in your account, your claims can also be made online etc…
Marco Polo : The travel insurance for backpackers and long term travelers
The Marco Polo insurance was designed for long-distance travelers and backpackers. It is suitable for trips of at least 2 months and up to 24 months. It has a very extensive coverage and offers interesting prices in certain cases (as we will see below).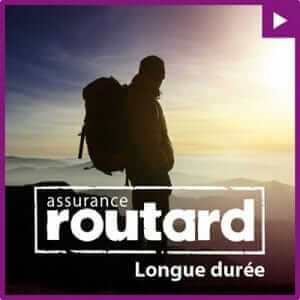 To give you an idea, Marco Polo covers all the important points such as hospitalization, medical expenses, repatriation, luggage, personal liability, etc… :
Medical expenses up to 300'000€ (1'000'000€ USA / Canada)
Repatriation (100% of actual costs)
Personal liability (750'000€ for bodily injury and 450'000€ for material damage)
Luggage and valuables (max 2'000€ and max 300€ per object)
early return in case of hospitalization or death of a family member
possibility of a refund for unused months in case of early return
…
This coverage offers very attractive prices, especially for trips to Europe and for families, with rates starting at 37€/month. Obviously, as for all other insurances, if you travel to the USA and Canada, the prices will be increased because medical expenses in North America are much more expensive!
As you can see, Marco Polo is a very well-rounded travel insurance policy that is perfect for long-term travelers. In our opinion, it is one of the best travel insurance for people travelling in Europe (with Truetraveller). For solo travelers or couples, Truetraveller (if you live in Europe) or Heymondo (worldwide with 5% discount) have coverages offering in our opinion a better quality/price ratio.
Check out the Marco Polo Insurance
If you want to compare the guarantees (and prices) offered by the AVI Marco Polo coverage with other travel insurances of the same type, we recommend you to take a look at our interactive travel insurance comparison table. You will be able to see at a glance what differentiates AVI insurance from the others and make an educated choice.
Our AVI Marco Polo insurance review
This long term coverage from AVI insurance offers a high level of global guarantees if you want to go on a long journey or a round the world trip. In terms of quality/price ratio, they are in our opinion especially interesting for people travelling in Europe! If you are traveling solo or as a couple, we recommend that you take a look at Truetraveller (if you live in Europe) or Heymondo (worldwide with 5% discount).
Other insurances from AVI International
As you may have guessed, AVI international does not only offer insurance coverage for long term travelers 🙂 . You will also find travel insurances for your vacations (less than 2 months), if you go on a working holiday visa, if you want to study abroad or if you want to try an Expatriation adventure.
Here is an overview of other interesting covers AVI international offers:
Routard insurance
Well known by French travelers and born from a collaboration with the Routard guidebooks, it is the equivalent of the Marco Polo coverage for shorter trips (less than 2 months). If you think that the guarantees offered by your credit card are not sufficient, this coverage is made for you.
Prices start at 28€ / week in Europe and 31€ / week worldwide. And if you need more information, check out Routard insurance page on the AVI international website:
Working Holiday insurance
This is the coverage that will allow you to go on a WHV (work holiday visa) in Canada, Australia, Argentina or New Zealand with peace of mind. You will be insured for all professional or manual activities (catering, wwoofing, helpx, farming… ) as well as for short stays up to 4 weeks in bordering countries. Regarding the guarantees, nothing new and it is very similar to what you have with the Marco Polo and the Routard insurance.
So if you want to live the WHV adventure, this is the travel insurance you need!
Autres assurances de AVI International
We will not go into the details of each other coverage that AVI International offers, but you should know that you will find insurances for the following special cases:
The little plus of AVI: the solidarity travel grant
We know that buying a travel insurance is not the most interesting thing while planning a trip, so when an insurance company makes an effort to make everything more human and invest in good causes, we may as well talk about it!
So what is this solidarity travel grant ?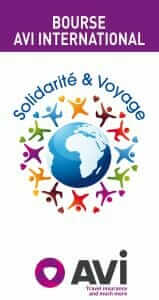 Created in 2011, it rewards each year 3 travel projects that have an "international solidarity" dimension. Projects can be social, scientific, cultural or educational in nature and the scholarship is open to French, Belgian and Swiss people (youhouu). A sum of 1000€ per project is given and the Marco Polo travel insurance is offered to the winners
Having been in the jury in 2016, we saw many wonderful projects pass before our eyes and we would have liked to support more than 3 of them, but we had to choose carefully! In the end, we decided to reward:
Plants and people: a project to develop urban green spaces and preserve traditional plant knowledge in a slum north of Lima, Peru.
In my place: A documentary project combining the testimony of two generations of women in Peru: those who were victims of forced sterilization in the 1990s, and those who are now fighting for the right to abortion.
the design and co-development of an animal-drawn tool for potato cultivation on the Bolivian altiplano
A little personal advice if you want to apply for the AVI solidarity grant, even if it is always great to want to bring a solidarity dimension to a long trip (like a trip around the world by volunteering or helping humanitarian associations), the projects that are rewarded have the "international solidarity" dimension that prevails and their instigators often use their skills to help other people. To submit your project, all the information is here
Anyway, Congratulations to AVI International for this great initiative and long live the solidarity travel grant.
Note: since 2018, we haven't heard anything about AVI's Solidarity Travel Grant. We don't know if it's because of Covid or for some other reason, but we hope they will restart this initiative!
AVI International: our review
Positive

Negative


The Marco Polo coverage has excellent guarantees and offers very good prices, especially for trips to Europe.
The solidarity travel grant is a great initiative and we hope it will start again

They do not offer the best quality/price ratio for solo backpackers and couples. If you live in Europe, you should check out Truetraveller or Heymondo (-5%) worldwide.
NB: This page contains affiliate links. These are links that allow us to earn a small commission if you buy a product or service from our site. It won't cost you more (it's even cheaper with AVI 😉 ) but it allows us to keep this site alive and to offer you a maximum of free information 🙂 Thank you!