As we were preparing our round the world trip, I must admit that South America made me a little anxious….
I had never been to this continent before. And the European media are honestly good enough to report mainly on acts of aggression, theft, banditry, etc…
Who knows, when we decided to start our trip with Asia I kind of thought we'd start with the "easiest" and then we'd see!
In the end, I don't think that travelling in Asia is fundamentally easier, especially for the nerves. But we will come back to this in a future article…;)
We have been in South America for more than 6 months now, and I think it's a good time to take a look at the safety issues when travelling in Latin America!
What are the main risks associated with travelling to South America?
A small non-exhaustive list of the risks you take when coming to South America, with a small estimate of the risks based on our experience…
Theft without violence: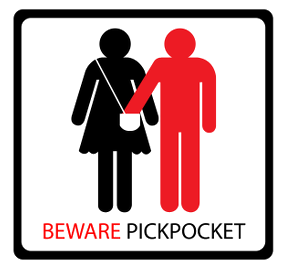 the pickopckets! Probably the number one reason why tourists land in a South American police station to report a theft. In a bus, on the street, at a bus station, pickpockets can hide everywhere.
The kidnappings:
Probably the most mediatized risk in Europe, but believe me, it is by far the one that affects tourists the least! Kidnappings are something typical of South America, but you should also know that it is extremely rare for a person to be kidnapped "at random". Kidnappers generally take the time to "select" their victims by clearly studying their schedule, their fortune, the fortune of their relatives, etc…..
Often it is expats, or the family of local influent persons who are most at risk! A tourist just passing by is extremely rare to be taken as a target!
Theft with violence or aggression:
Well, I admit it, for me it's the point that scared me the most in the list…. To find myself with a knife to my throat or a gun to my head…. But it's not that frequent, and it's by no means typical of South America.
I remember a discussion with a Canadian who spent 16 months travelling in South America. He told us that he had once found himself with a gun pointed between his eyes! Yes, except that it was in his small Canadian hometown!
Les chiens agressifs
South America is known for having many street dogs…. And quite often when we go for a walk they have the unfortunate tendency to accompany us. So certainly once a stupid dog that was following us on Easter Island managed to piss off a herd of cows that then charged us, but honestly don't worry about that! In our experience, dogs in South America look a lot more like that: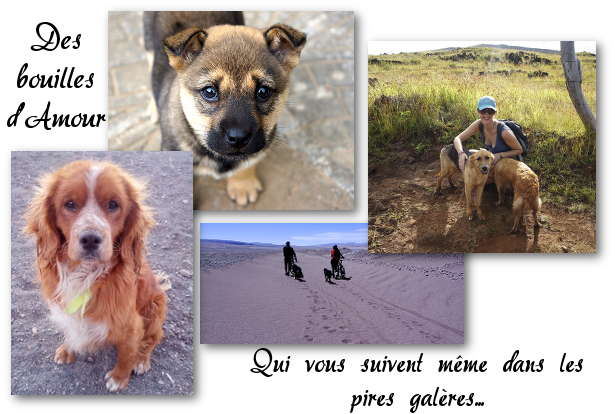 The "lost bullet" or the random stab wound:
Probably the one that worried my grandmother the most! 🙂 So they certainly exists, but very honestly the chances are minimal… This kind of situation occurs mainly in the narco-trafficking environment, and unless you start hanging out in the red-light districts (which are often far from tourist areas) this risk seems more than minimal to us!
Road accidents:
Well, I'm not going to lie to you about that, the risk is there! In some countries, such as Bolivia, the roads are sometimes in poor condition, the buses are not always in perfect condition and the drivers all too often think they are Formula 1 drivers…
But keep in mind that if you consider the impressive number of buses that run every day and night on South American roads (because yes, the bus is really the number one mode of transportation here), then the accident rate is not that high! And between us, the overall impression is better here in terms of safety than on Asian roads… Just sayin".
Gastrointestinal problems:
Hmmm those risks we had been warned, but strangely enough we didn't really feel concerned! Well yes, we passed the Asian test easily, no digestive problems on the radar for the whole Asian continent…. As a result, we felt safe with rice and potatoes… Yeah, things did not exactly go an planned! Peruvian and Bolivian cuisine will have defeated our stomachs!
But above all, and I think that this risk is by far the one that affects the most travellers in South America: an irrepressible desire to come back and discover more! Because yes, South America is sublime, and in 99% of cases the travellers leave completely crazy in love with it!
Don't believe everything you read in the media, or rather know how to interpret the numbers!
It is not uncommon to read in the media that the South American continent is the place in the world where people are most likely to be killed… So certainly, there are figures that support this! For example, the statistics for 2013 are clear: one third of the murders committed worldwide took place in South America. Yet the South American population represents only 8% of the world's population!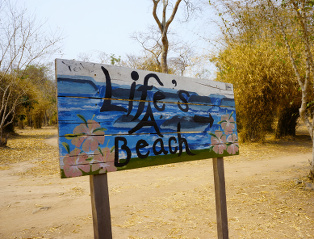 When you put it that way, it sure can be scary! But then it must be said that according to the latest study by the United Nations Department of Criminal Affairs and Drugs: 1/3 of the murders committed in South America are directly related to drug traffickers! Add to that the gang murders and you'll see that all of a sudden the murder rate is not that worrying anymore!
Relativize risks
As a tourist, and if you stay away from the world of drugs, frankly the risk of being brutally murdered is quite minimal!
The drug scene is a big problem in South America, and there are still areas in South America today, where it is better to avoid going. But honestly, there is no need to panick about this, just make sure toget some information!
For example, during our trek to Choquequirao the situation was clear: the path we had planned to take was 100% safe, but we should not have wanted to go to a nearby valley, the Ene Valley! Indeed, this valley which leaves Choquequirao is known to be a high place of cocaine production, and apparently the locals are not really as welcoming with tourists as the little granny we met in Maizal! 😉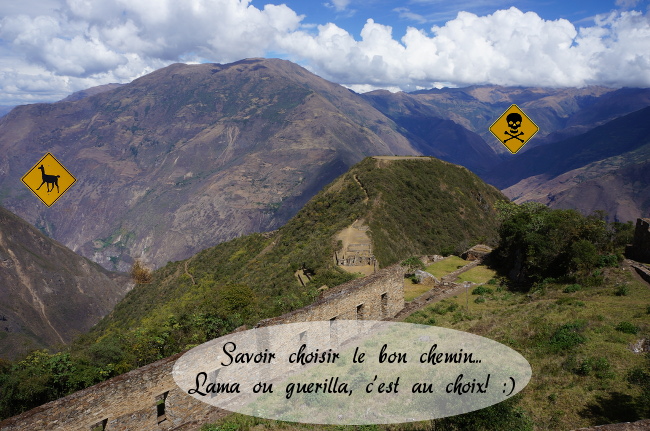 Is travelling with someone else an advantage?
Honestly, I think so! I am not saying that it is not possible to travel alone safely in South America, I am simply saying that being two makes the task much easier for security reasons, but also for "logistical" reasons.
What I mean by logistics is all those moments when you are on the way with all your stuff and you need to go the bathroom for example… Alone? No choice, you go to the loo and take all your stuff with you (or at least you try). When travelling with someone else, things get much easier…
One of them watches over the things while the other can quietly go for a walk to the toilet. Ditto in the bus, we sleep more quietly knowing that the person next to us will not rob us while we sleep!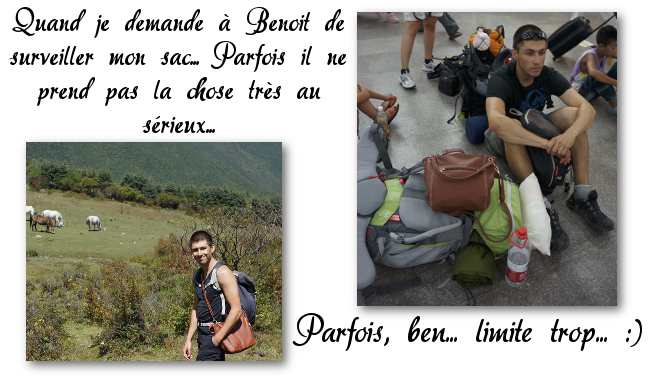 On a safety level, it is simply the fact that being two makes us less vulnerable, we represent less of an "easy prey". Let me explain this further…
Example of aggression in Argentina
Last week, we witnessed, totally helpless, a robbery in the heart of Mendoza in the middle of the day.
An English tourist was walking alone on the sidewalk, and passed by a guy on his motorcycle, parked on the sidewalk. We were coming up the other way and were less than 5 meters away when suddenly the guy grabbed the girl's purse. He pulled with all his might on the bag to break the strap of the bag she had on her shoulder. Within seconds he was gone!
This is typically the kind of situation where the girl couldn't help it, it was really a "bad luck" situation. If she hadn't gone this way, we would have passed the same bike 10 seconds later….
Would the guy have attacked my bag (also worn on the shoulder)?
Hard to say, but to be honest I don't think so… The scene didn't last long, 5 seconds at most, but the girl who had her bag ripped off was in shock, and couldn't react, which is normal! But being 2, maybe Benoit could have done something, pushed the bike, unbalanced the guy, a super ninja take (I am being unrealistic about my man's abilities??? Maybe… )…. Maybe, maybe not! But the guy would probably have been less confident to attack me with Benoit walking 10cm from me… And well, Benoit is certainly athletic, but he's not a massive guy either (sorry, darling!) 😉
Some safety rules to remember in South America
For the majority of travellers, a trip to South America goes smoothly…. So while I think sometimes it's also a matter luck, there's also a lot to do with your attitude and some basic precautions to take.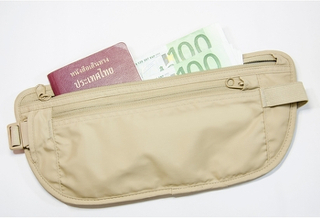 Keeping your credit card and passport in a safe place is a classic.
but what is a safe place? When travelling, try to keep them with you, for example by using a money belt
See the money belt.
A good alternative to these quite big money belts are these regular belts with a monex compartment.
And otherwise, try as much as possible not to carry them with you on your outings and excursions: leave them in your hotel, ideally in a safe or locked locker!
Never put all your eggs in the same basket!
For example, if you travel with a computer, keep it in your small backpack when you travel, but make sure that your external hard drive or USB key where your photos are stored is in your big bag or on you!
The same applies to credit cards: the debit card in your wallet, for example, and the credit card in your bag or pocket. Ditto for the money, always keep a little money in your pocket to pay for the small amounts and thus avoid always taking out your wallet!
Try to learn a basic vocabulary in Spanish.
You don't need to be bilingual to travel to South America, but some basic knowledge will be extremely useful to ask the locals for information. For our part, we didn't speak a word when we arrived but chose to do 2 months of classes in Quito. After that, you don't need to do 2 months like us, eh! 😉 Sometimes a simple week or two may already be enough to refresh your memory (especially if you already have basic knowledge)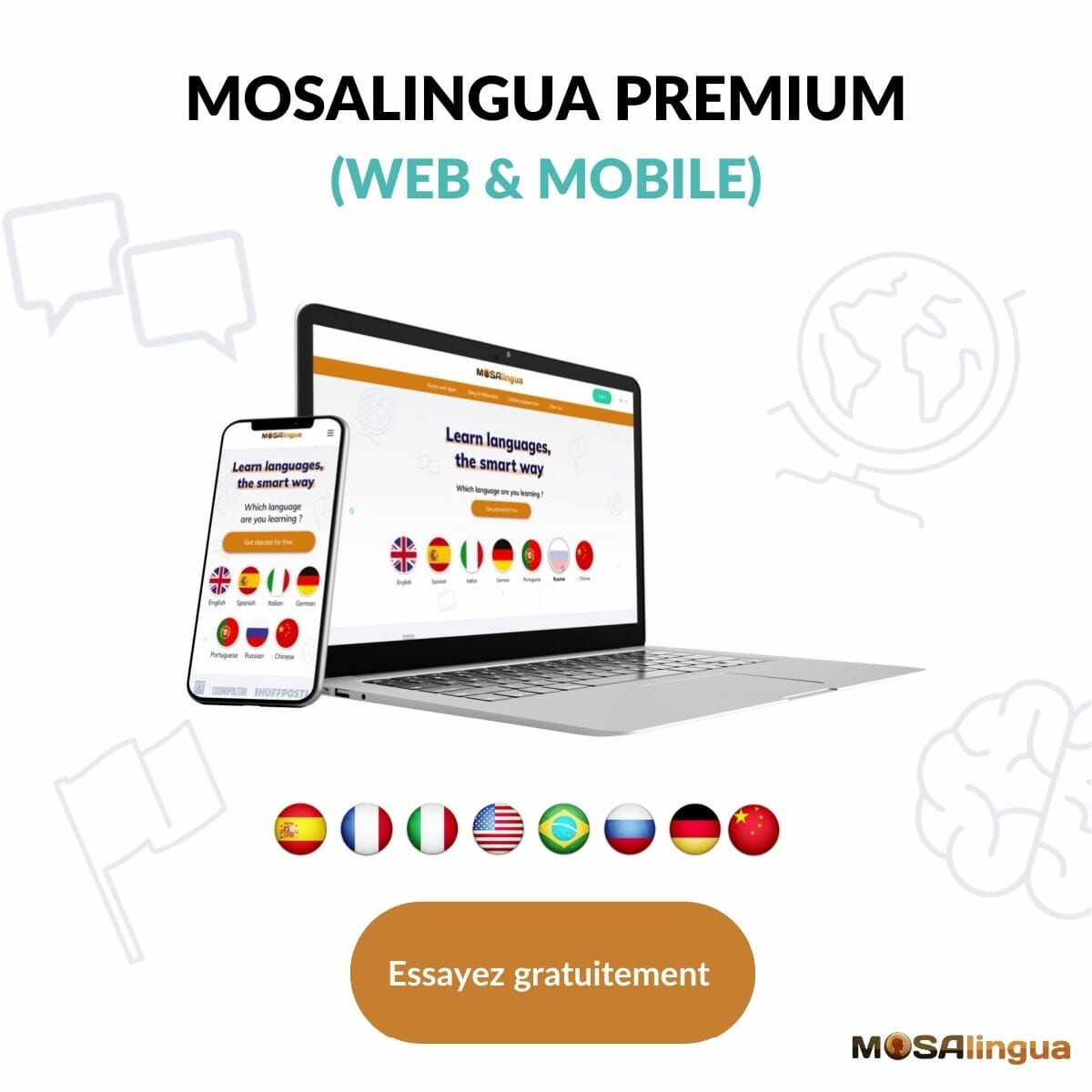 And if, unlike us, you want to play it smarter by learning a few basic words before you leave, we recommend that you take a look at the Mosalingua app. They offer a web application that allows you to learn vocabulary easily, but also to read books and listen to audio books by gradually adding unknown words to your vocabulary cards to memorize.
We hadn't used it before we left, but we used the platform after our trip to maintain our level and we are super happy about it. The subscription costs less than 5€ per month and it is really a good tool. The good thing is that you can test it for 15 days for free before deciding and if you are satisfied, you will get 20% discount thanks to us by using the link below 😉
Test Mosalingua for free (+ 20% discount)
Ask your hostel and locals for advice and trust them!
When you arrive, simply ask which areas to avoid, if walking around in the evening is reasonable or if it is better to take a taxi, etc….
Always take official taxis
Preferably a taxi that you will have called beforehand to pick you up!
When travelling by bus, always keep your bag with your valuables between your legs.
Never in the compartment above your head! If you decide to fall asleep, it can be a good idea to pass your foot in the bag's strap. In this way, you'll feel it if someone tries to move/touch it.
Trust your instincts!
You're walking in a neighborhood that you think sucks, don't insist! Take a taxi, go into a shop, and come back to where you feel comfortable
Avoid openly displaying your wealth!
It sounds silly but how many tourists can you see walking the streets of major South American cities with their cameras worth several hundred euros around their necks? Think about it: often your camera alone represents several months' salary in the country, and that this inevitably creates temptation!
Arriving at your destination during daytime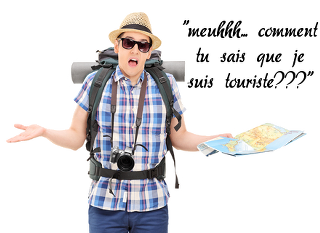 Travelling at night is a good way to save a night in a hotel, and often this does not pose any safety problems! However, try as much as possible to always make sure you get to your destination by day. A bus that drops you off at 3am in a gloomy bus station is NEVER a good idea!
Drink in moderation
Go out, enjoy the party at the Latin rhythm, but please keep the situation under control! Avoiding ending up completely drunk will save you a lot of trouble! And of course, under no circumstances should you take the risk of getting close to the drug scene!
In case of aggression, do not try to resist!
Make sure to remember it's only equipment. In addition, travel insurance will reimburse you for the majority. So don't be a hero!
Oh and most importantly: relax!
A suspicious, stressed person will attract much more attention and suspicion than someone who is relaxed!
Knowing how to accept the luck factor!
You may take all the precautions in the world, but you will never be completely safe from a glitch, and here, I am sorry to say this, but there is no choice but to accept it!
For example, this year we spent 2 months in Quito, the capital of Ecuador.
This city is sadly known to travellers as a city where robberies and attacks against tourists are frequent. So, we already told you a little bit about it in our article about safety in Quito, but 2 months there and nothing happened to us!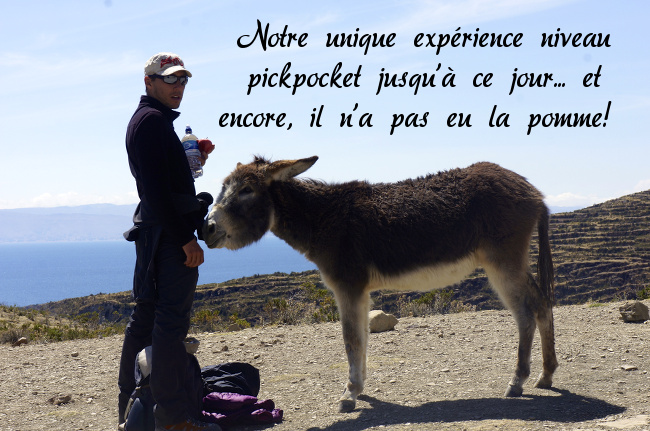 On the other hand, the day we moved to Vienna we were going to meet some friends at the Prater and I had my wallet stolen in the subway. A few months later, Benoit's mother visited us in the Austrian capital. And what a surprise when she arrived at her hotel and realized that her wallet had disappeared on the way from the airport to the centre…
Then what is it? Is Vienna more dangerous than Quito? 🙂 Frankly I don't think so, I just think that in both cases we had taken all our precautions, and that in Vienna we just had bad luck!
So don't be paranoid, and come and discover this incredible continent without any second thought! This is the best advice an ex-anxious girl can give you! 🙂
NB: Please note that this article contains affiliate links to partner sites. If you buy a product on one of their sites you will not pay more but we will receive a small commission. This will help us to keep this site alive. Thank you! 🙂