We regularly receive emails to ask us questions about the sites we use to prepare our trips, our equipment or if we have recommendations for useful mobile apps to travel. On this Resources page (that we will try to keep up to date), we detail everything category by category.
If you have any ideas or the impression that something is missing on this page, don't hesitate to let us know, we will try to add it!
Accommodation: Finding a place to stay while travelling
On the road we are big fans of spontaneous travel and we rarely book our accommodation in advance. We do it roughly speaking on 3 occasions that are:
The first night when we arrive in a country by plane
In large cities or capitals such as Hong Kong, Vilnius, San Francisco etc…. The guesthouses are often quite far from each other and therefore it is easier to have a booking.
In countries where booking is more advantageous. We have honestly made this observation only in China… Strangely enough, online rates there were often lower than those offered at the hostel itself!
When we book we use the following sites: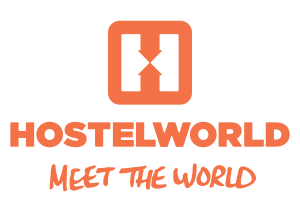 The Site we use most often to find guesthouses. We book our nights in dormitories but there are also double rooms. We find the interface simple, the booking is reliable, the mobile apps are well done and there are often a lot of other travellers' reviews to refer to. Discover Hostelworld

When we are not in hostels mode (often in cheaper countries let's be honest) 🙂 and when we are looking for a hotel we usually use Hotelscombined. In fact Hotelscombined is not a booking site but a platform comparator: understand that it compares sites like Booking, Agoda, Expedia, Hotels.com, etc… In short, it is especially a way for us to choose the cheapest offer.
Sleeping in airports
It has almost became a tradition for us… if we have a long stopover or an early morning flight we tend to prefer to spend the night at the airport rather than pay for a hotel. An excellent site where you can find a lot of information about sleeping in airports is sleepinginairports.net.On this site you will find reviews about almost every airport in the world! There are also good tips about the places at the airport that are quiet for the night. Where can you find seats without armrests or sometimes even beds. Find the best wifi. Where to take a shower… etc. If you are interested in the topic, we have written an article 100% dedicated to sleeping at the airport here.
Backpack to travel around the world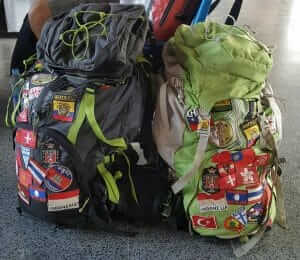 We are often asked which brand of backpack we recommend 🙂 So for our part we opted for Decathlon backpacks before our departure on our round the world trip. They are no longer young ( inevitably after 4 years on the road) but we are very fond of them and we have no plans to change them. There's nothing to complain about in terms of quality! We cannot say that they have been spared in recent years and apart from a few stains and "accidents" when sewing the flags they are fine!
However, if they are still in good condition, it is also thanks to our protective covers that we systematically use during transport by plane and bus! Frankly, these covers are an excellent investment. In addition, we also use it to put our stuff in when we go on a trek with our backpacks and we don't want to take all our stuff with us. Everything we don't take goes in the cover, a lock on it and we leave it in our guesthouse!
If you want to find everything that was hidden in our backpack when we left on our round-the-world trip, then go read our backpacking gear article.
Our computer and camera equipment
We're not going to lie to you, we're big geeks and we're starting to have a lot of computer equipment… In fact, when we travel these days, it is this part that tends to be the most important part of the weight!
Computer equipment
New purchase to work on the road: A laptop stand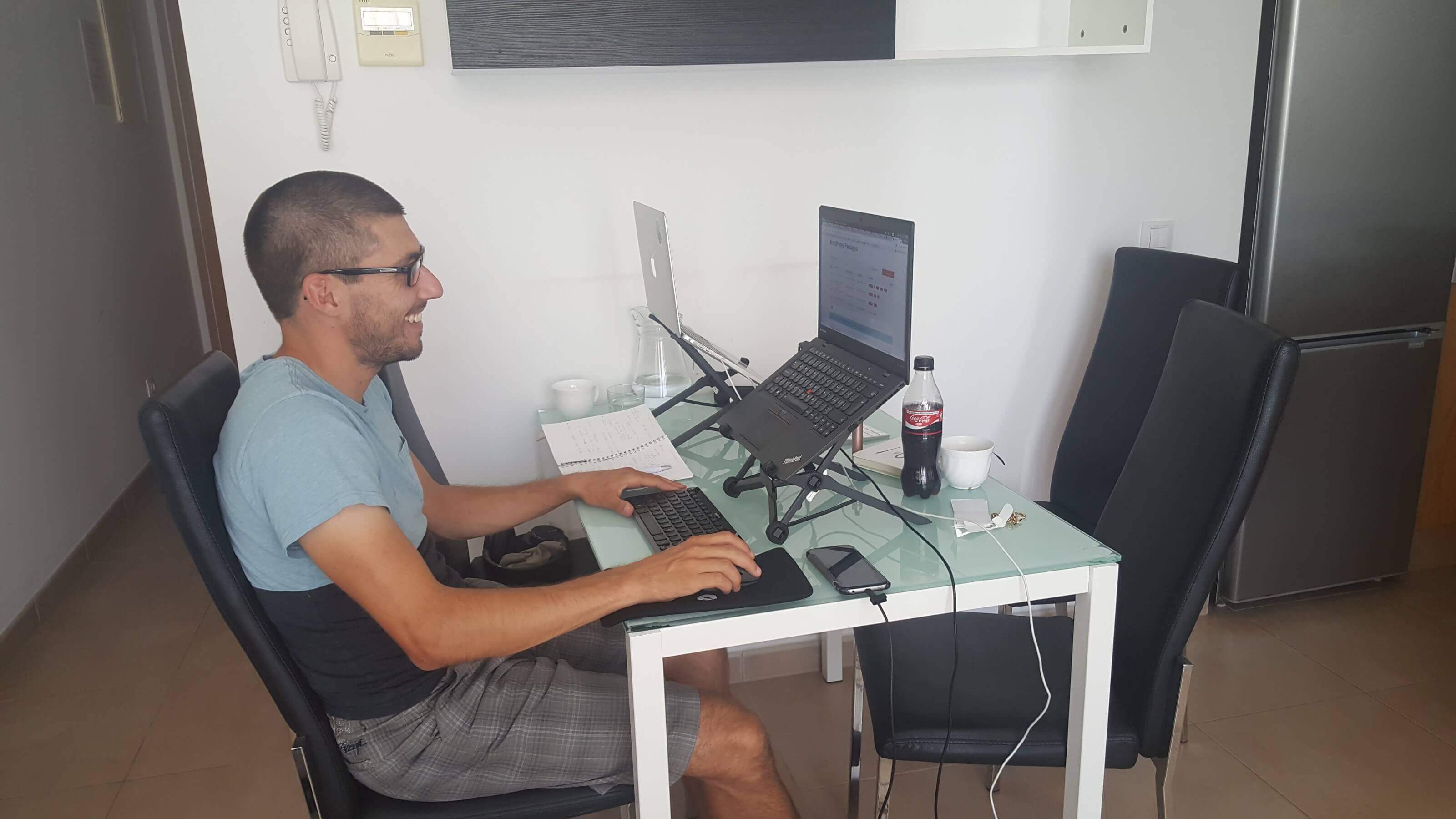 We spend a lot of time on our computers and over time we have started to feel the first effects on our backs and necks to always have our eyes fixed on our laptops. A good way to have a better working position is therefore to use a laptop stand.
On our side we opted for the one of the brand Roost, which is the lightest and most compact laptop stand
Next to the stand we also had to invest in keyboards and mice. Weight and volume were important factors in our choices and Fabienne opted for the magic Keyboard for her MacBook while Benoit took the K810 from Logitech (which isn't available anymore). But if he had to chose again, he would also go for the Magic Keyboard which is lighter and has a better battery
Camera gear
Here it becomes heavy…
But since we don't all have the same budgets or the same needs in terms of cameras, we have prepared an ultra-comprehensive guide to help you choose the right camera for your next trip. If after reading this you still can't choose, there's nothing we can do for you 😉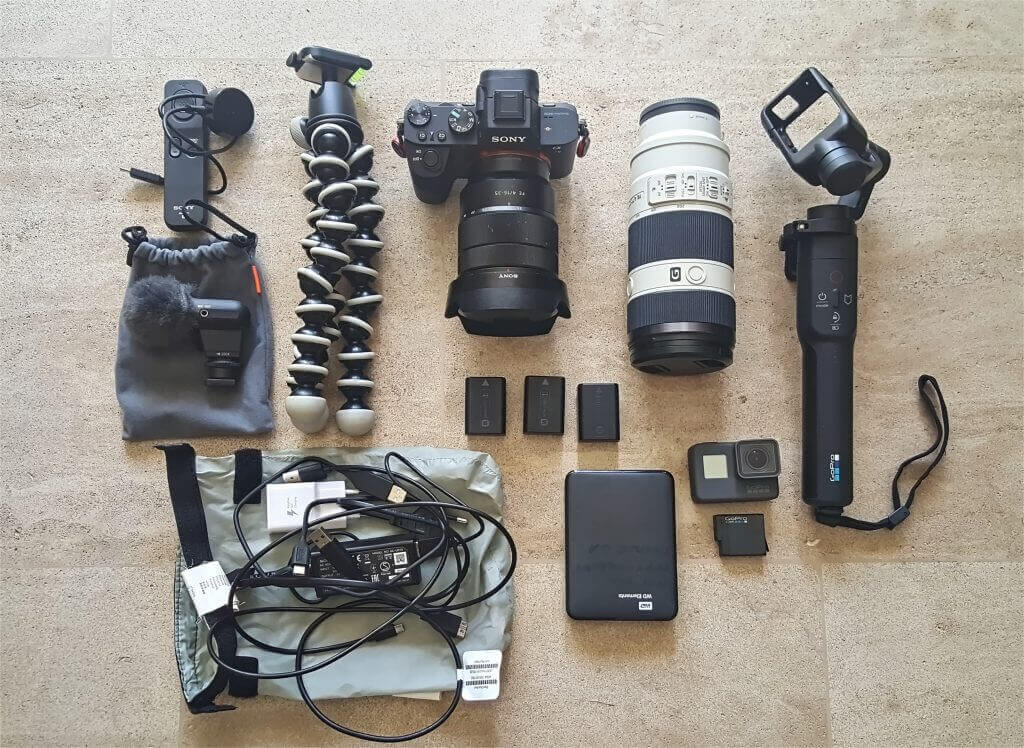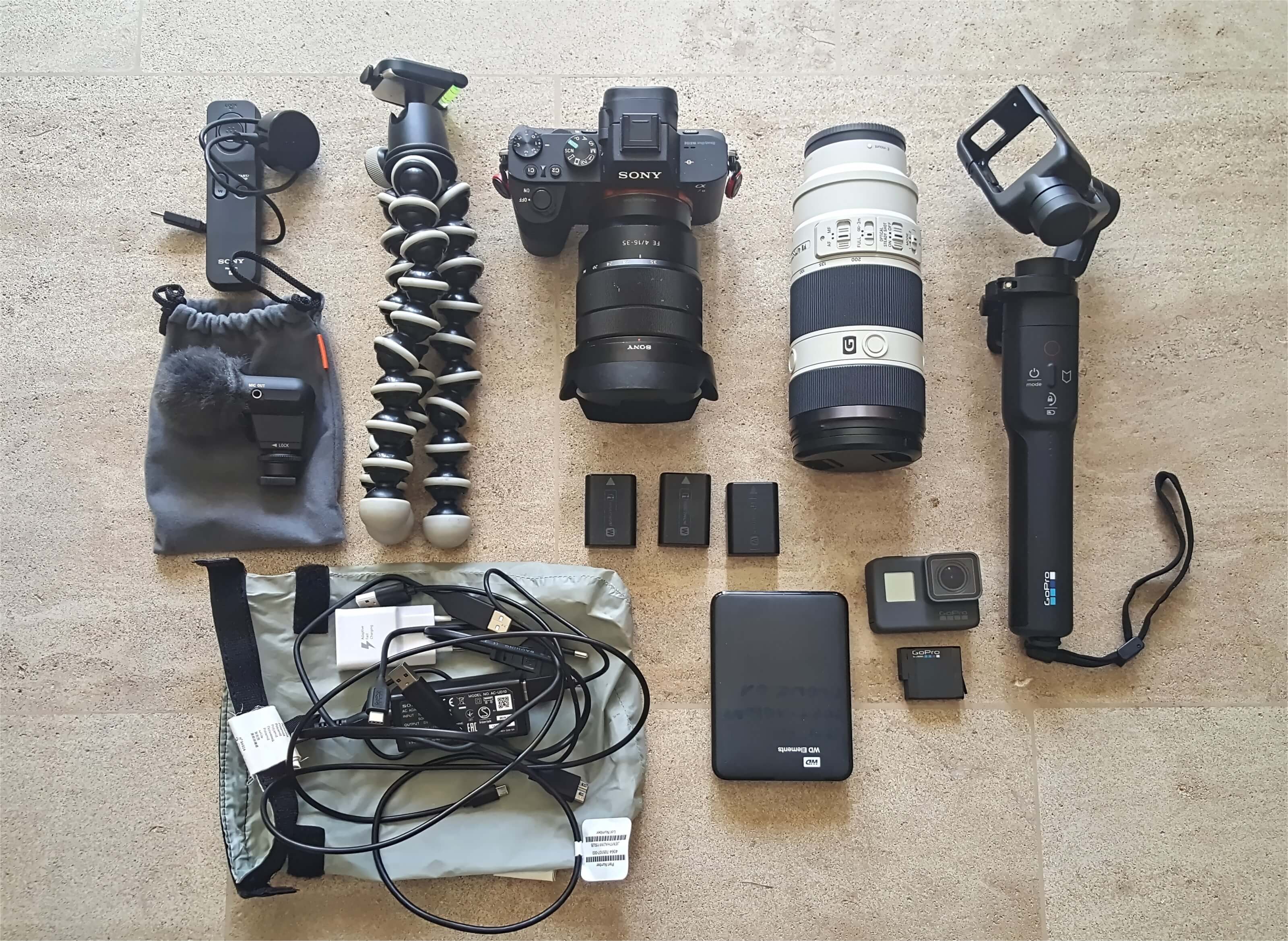 Bank for traveling
When you're on the road you usually need money (no shit?), the problem is that the banks you "normally" have at home are often not necessarily optimized for travel. High withdrawal fees, cards not accepted, stupid exchange rates, etc…
Important note: Regardless of your bank, make sure you leave with a 4-digit credit card code, not a 6-digit one! Older ATMs in some countries only accept 4 digits, so you won't be able to enter your code if it exceeds this length!
A mobile Bank
A large majority of traditional or online banks offer services for travelers. The problem is that if you regularly make withdrawals, the addition of withdrawal fees and exchange commissions quickly becomes expensive.

A good alternative is to use a mobile bank. Among the market leaders are N26.
We met many travelers who had this bank and were very satisfied. In fact with N26 you get a Mastercard that can be used worldwide.
Pricewise there are 2 options:
– N26: The classic and free account. There are no monthly fees here. 5 withdrawals in euros are free of charge and then you need to count €2 per withdrawal (in the euro zone). Outside the euro zone, the withdrawal fee amounts to 1.7%.
– N26 you: The Black option costs €9.90 per month and offers the same conditions for the euro zone. However, outside the euro zone, withdrawals are 100% free of charge and the cardholder also benefits from travel insurance covering, among other things, the theft of the telephone.
Basically, if you do the math, N26 you is really worth it as soon as you are traveling a lot 😉
If you want more information about N26 you can also visit our page dedicated to N26.
Secured internet connection with a VPN
If there is one thing we have started to pay more attention to in recent years, it is the security of our data! Since we've been travelling we always have a VPN. Our choice of VPN was fundamentally motivated by the fact that we wanted to be able to access Facebook from China and watch Swiss and French TV streaming from almost anywhere… But in the end, surf through a VPN is also a guarantee in terms of security when you connect to public wifis for example and start making payments online or connecting your bank.
For those who wonder what exactly a VPN is and which one to choose, check out our special VPN post.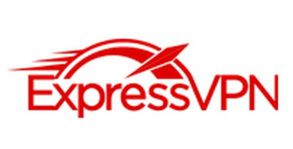 We have tested several VPNs in the last years and there are many offers in a similar price range. We found that
ExpressVPN
was the most stable and the most reliable in China (web police in China spend their time trying to stop VPNs).
Storage of data while traveling
We are often asked how we manage the storage of our data… A clever equation that we have thought about for a long time. Because in addition to our photos, video and blog we also have permanent responsibility for our customers' data.
Solution 1: Online Storage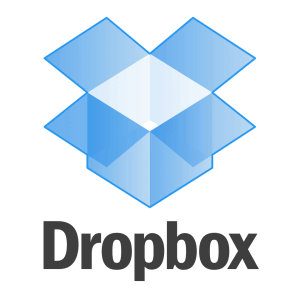 Dropbox: We use the free version to store our current files and to exchange content between our respective computers. Easy to use and with smartphones and desktop apps that allow you to access all your documents from anywhere. However, as space is limited, this is not adapted to photo storage!

We have a lot of our pictures on Flickr (already 5-6000). We still use it to display galleries on our site and we share albums in public as well, but it's also a place we use for storage. The advantage? We are entitled to 1000 free photos, we can create public or private albums, there are many applications that allow you to display the photos on your site…. So on our side we pay $50/year to have unlimited storage and so we have all our best photos saved on Flickr.

Amazon's storage service. We have implemented our site backup system (both ours and our customers') with the Amazon S3 service. Not the most user friendly but by far the most efficient for developers.
Useful mobile apps for backpackers
Maps.Me: We no longer need to present this application because it has become such a must! I swear to you that if we had it at the time of our world tour we would have got lost a lot less often (it feels like we are an old couple saying that…)
Xe.com: The reference application for currency conversion! It won't stop you from getting screwed by your first tuk-tuk driver but at least you'll know how much it is in euros 😉
Dropbox: We talked about it above for document storage…. Well, it's good to have it on your mobile! Scan your passport, vaccination records, international permits, and save your plane tickets and other important documents and so you will always have them at hand.
Google translate: There has been so much progress made with this kind of apps that it has become an essential part of traveling to countries with a big language barrier (China, Turkey). In addition, it can also operate in offline mode.
Uber or Grab: Frankly, in Chiang Mai that's all we use!!!!! In addition, since they are being launched in Asia there are promotional codes every week 🙂
Speedtest: Be careful our geek side comes out…. But it's true that if you have some work to be done, we like to make sure weu have a good wifi before we take a room or settle in a café! yep… we assume 🙂
The trip planner
We will soon not have to introduce him anymore, but being big fans of the first hour and also because we are totally impressed by the crazy job that our friend Nico did with this amazing tool, we couldn't make a list of resources without mentioning it!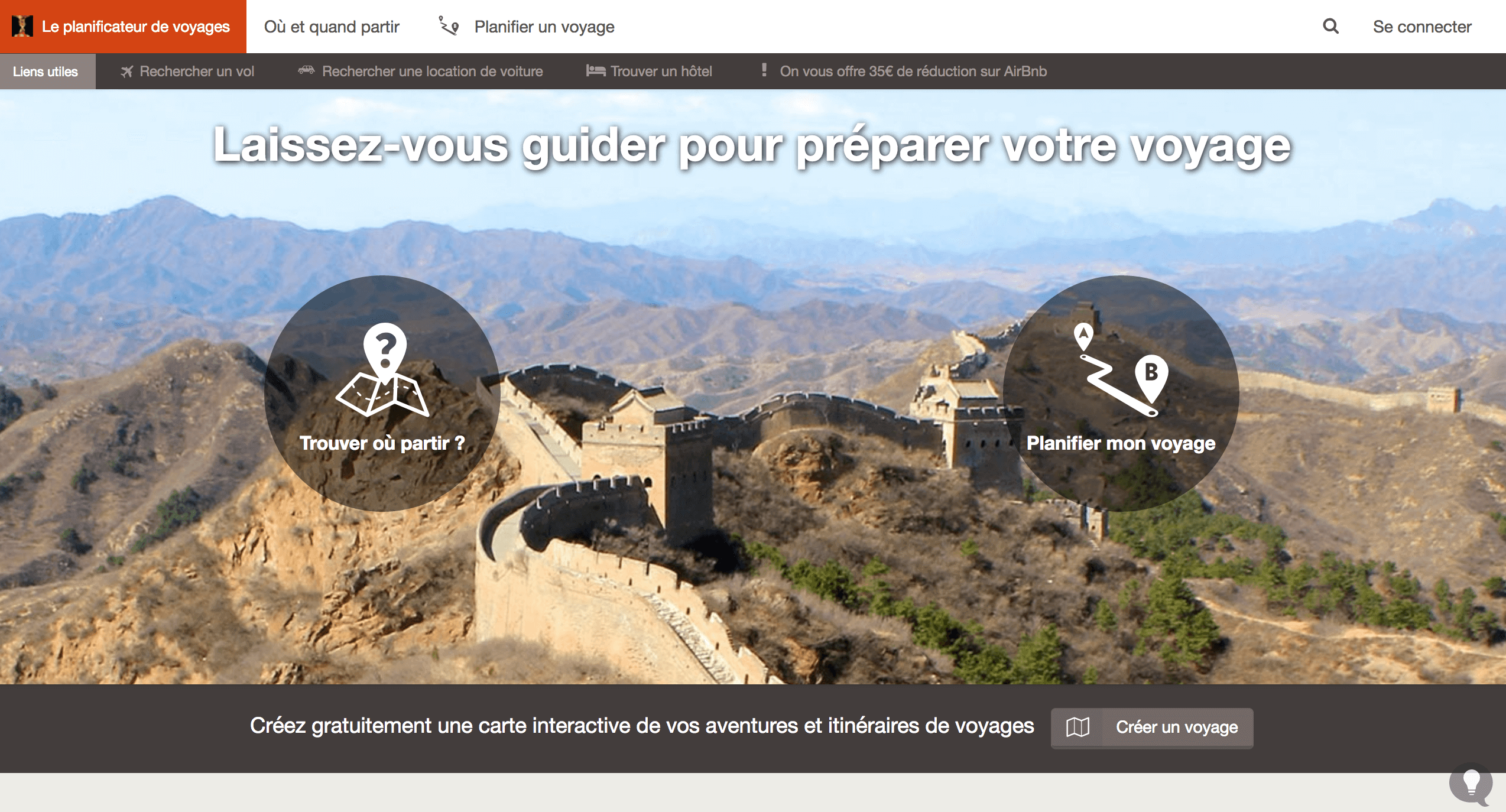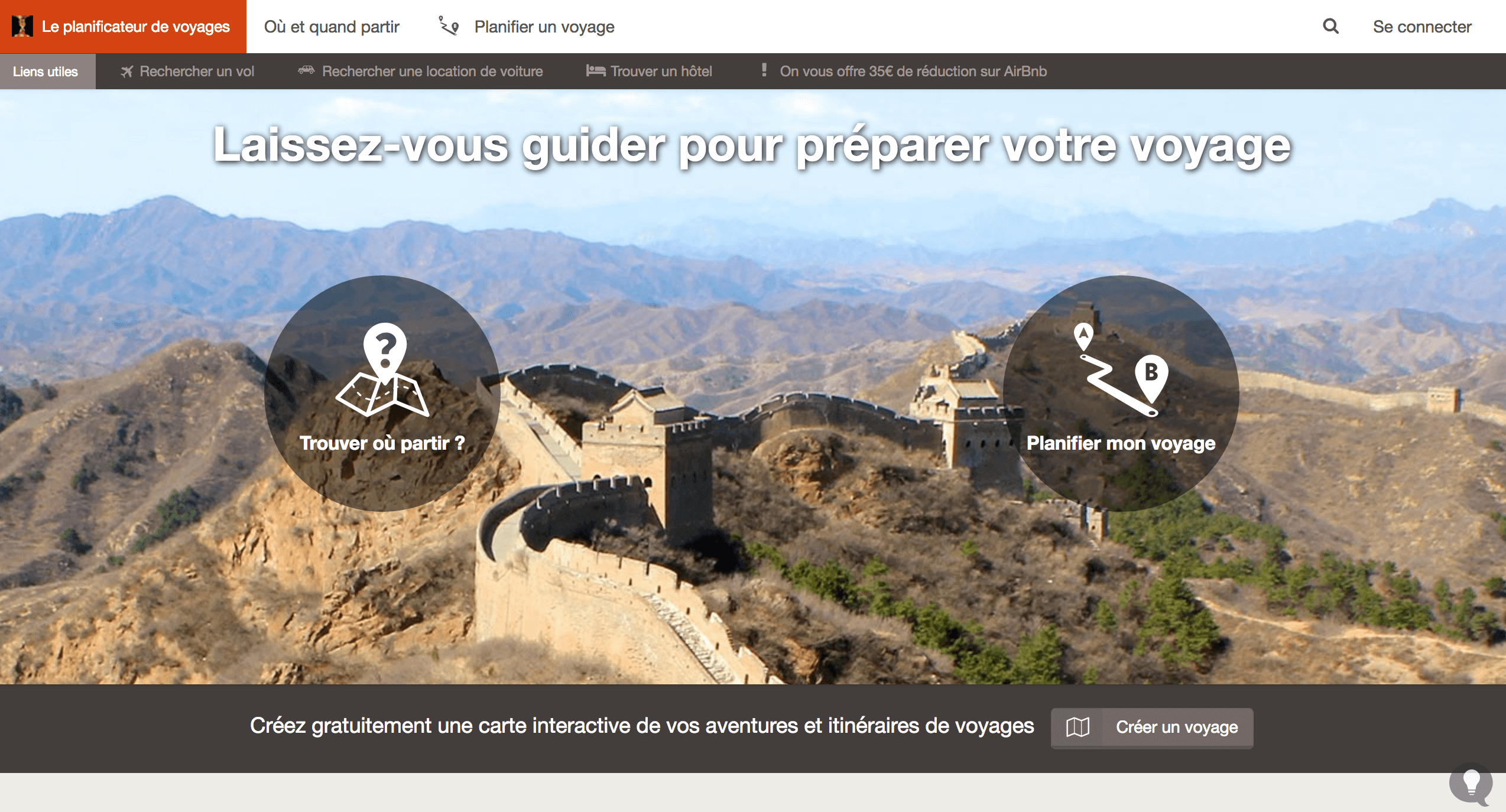 In short if you are preparing a trip around the world or even just a holiday and you want to have an approximate budget, what's the weather like, how much the change is, or if you are just in need of inspiration for some destinations: check out the trip planner!
Backpacker insurance to travel around the world
We are regularly asked about our travel insurance… So since we came back from our trip around the world we have (unfortunately) had to subscribe to a Swiss insurance (understand that we have the impression of selling a kidney with each monthly payment).
But for those who are going on a round-the-world trip, we have written a comprehensive guide to help you choose the best backpacker insurance. We have also created an interactive table that compares backpacker insurances and all their different coverage.
Other Resources
Our book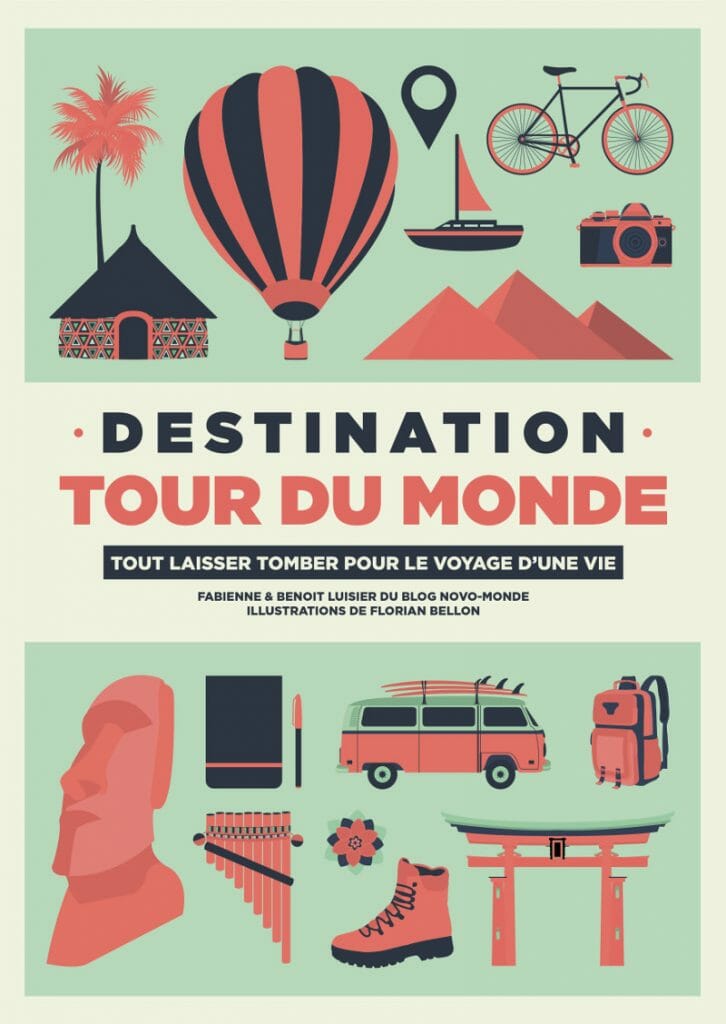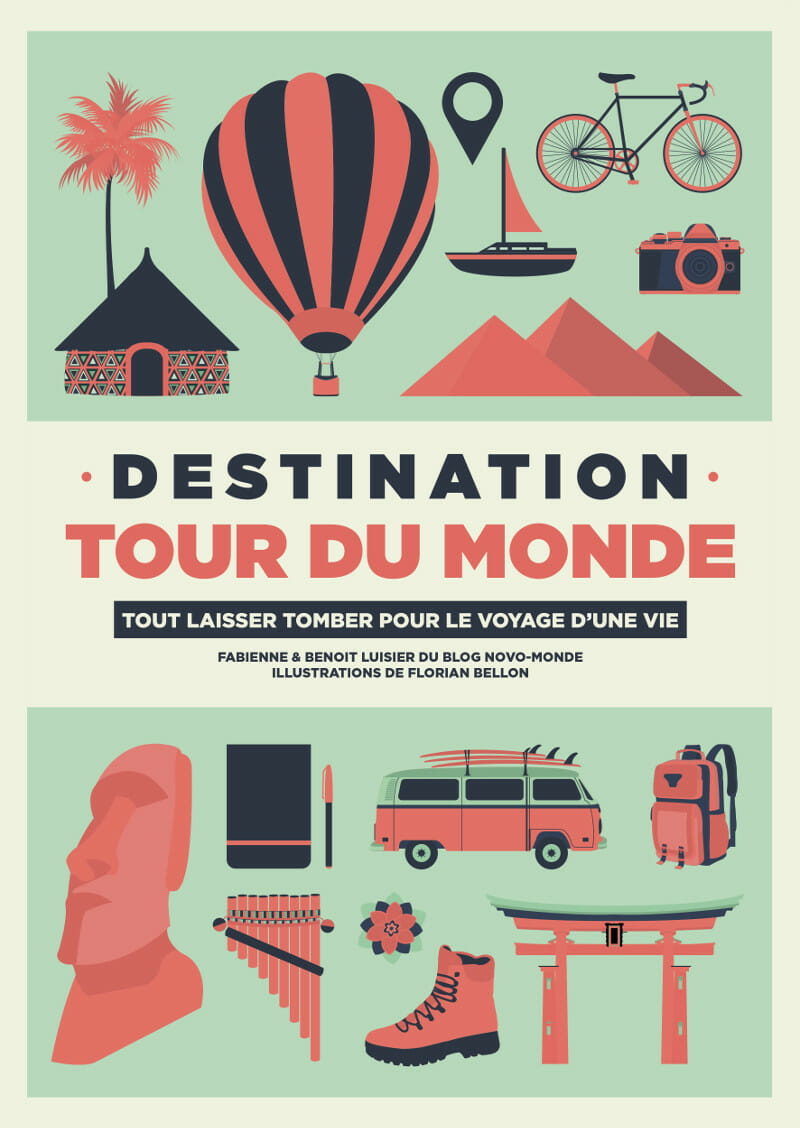 It is the most beautiful, the coolest, the best book on the planet (obviously 😉 ). This book is a dream come true since April 2018 and we put all our heart into it. Its purpose? Inspire and help as many people as possible to take the plunge and embark on the adventure of a round the world trip.
In our book you will find lots of practical information to prepare your trip, reflections about questions you ask yourself before leaving, tips once on the road, some anecdotes, interviews with other travellers etc…
In any case, if you are thinking or hesitating to embark on the incredible adventure of a world tour, this book is made for you and it will be soon available in english
NB: This page contains among other things affiliate links. Affiliate links allow us to earn a small commission if you buy a product or service from us. It will not cost you more but it allows us to keep this site up to date 🙂 Thank you!