This summer, with Benoit, we decided not to take a plane to Bulgaria and so we opted for the bus. For nearly 6 weeks we travelled through eastern and south-eastern Europe using only local transport and Flixbus. We received a lot of questions about our opinion on Flixbus and we thought you might be interested in an article.
Travelling by bus in Europe – Our itinerary
This summer we spent a month in the pretty little village of Bansko in Bulgaria. Instead of flying there, we opted for the bus this time. We had considered the train too, but for the itinerary we wanted to do it was one, much more expensive, but also much more complicated with many changes.
Taking the bus trip allowed us to make some nice stops along the way.
Here is our itinerary: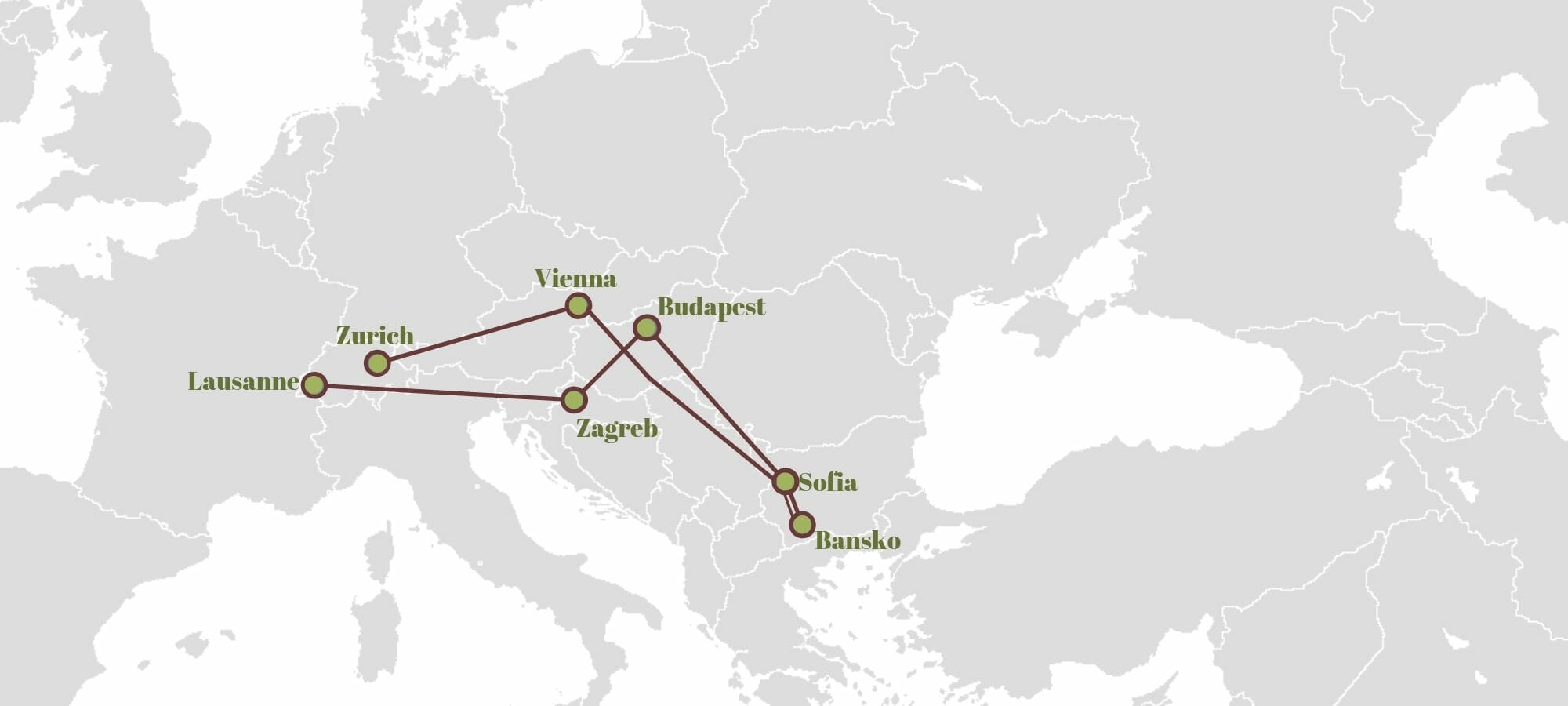 Lausanne – Zagreb: about 16 hours by bus. This trip was our worst trip in terms of bus space…. No legroom. Are you planning to go to Zagreb? Here is our article
Zagreb – Budapest: a "small" trip of only 5h30-6h during the day. Are you going to Budapest? Take a look at our article on Budapest
Budapest – Sofia: Once upon a time there were two desperate Swiss at a Serbian border at 3am… Spanish girls on our bus did not have their passports in order. It took a long… very long time! 17 hours by bus instead of 12 hours.
Sofia – Vienna:the journey of death! 🙂 it was supposed to last 15 hours, but the Serbian borders and traffic jams will have wanted otherwise…. 21 hours by bus. Ohhhhh joy! #irony
Vienna – Zurich: a 12-hour journey interrupted by many night stops… The bus was on time but we didn't get much sleep…
Some pictures of our stops on the way:
Flixbus: the low-cost bus company in Europe
I think everyone has already seen one of these apple green buses on a highway or in a European city at least once, right? Flixbus was originally a German company. Founded in 2013, it has literally turned the European transport market upside down by offering low-cost journeys.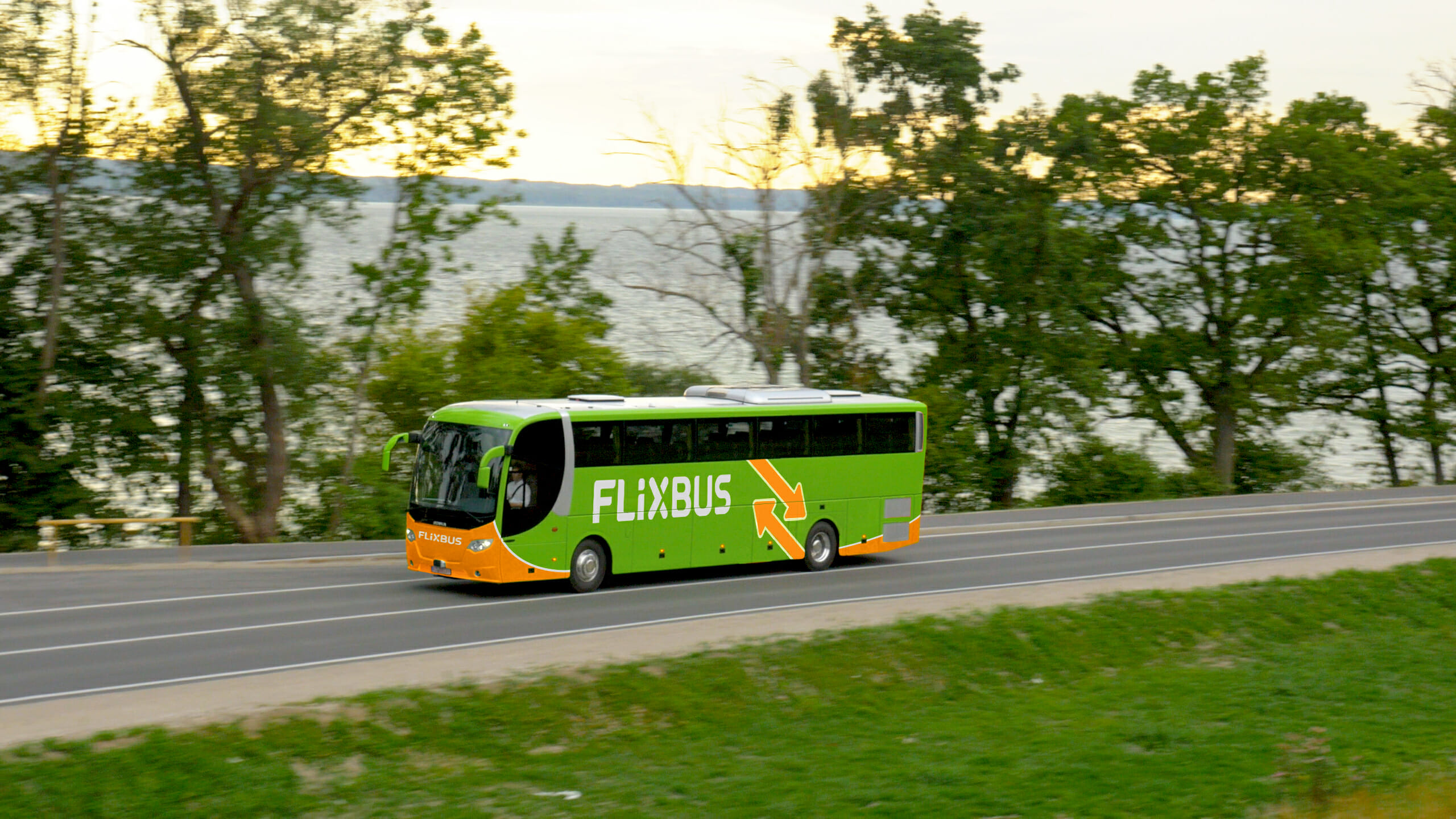 The particularity of Flixbus is that the company does not actually own any buses and does not employ any drivers… (they only work with local contractors) Strange? Probably a little…. But this model has allowed them to develop at high speed and offer passengers alternatives to trains and planes for long distances. Since 2018 the company has also been active in the rail market with FlixTrain connections in Germany. We have never tested the train, but it is definitely an interesting evolution to follow…. To see if it goes beyond the German borders in the coming years (we hope so because the train is clearly the preferred and most ecological means of transport).
The Interflix Pass: how does it work?
The Flixbus ticket system is quite similar to the models used in aviation.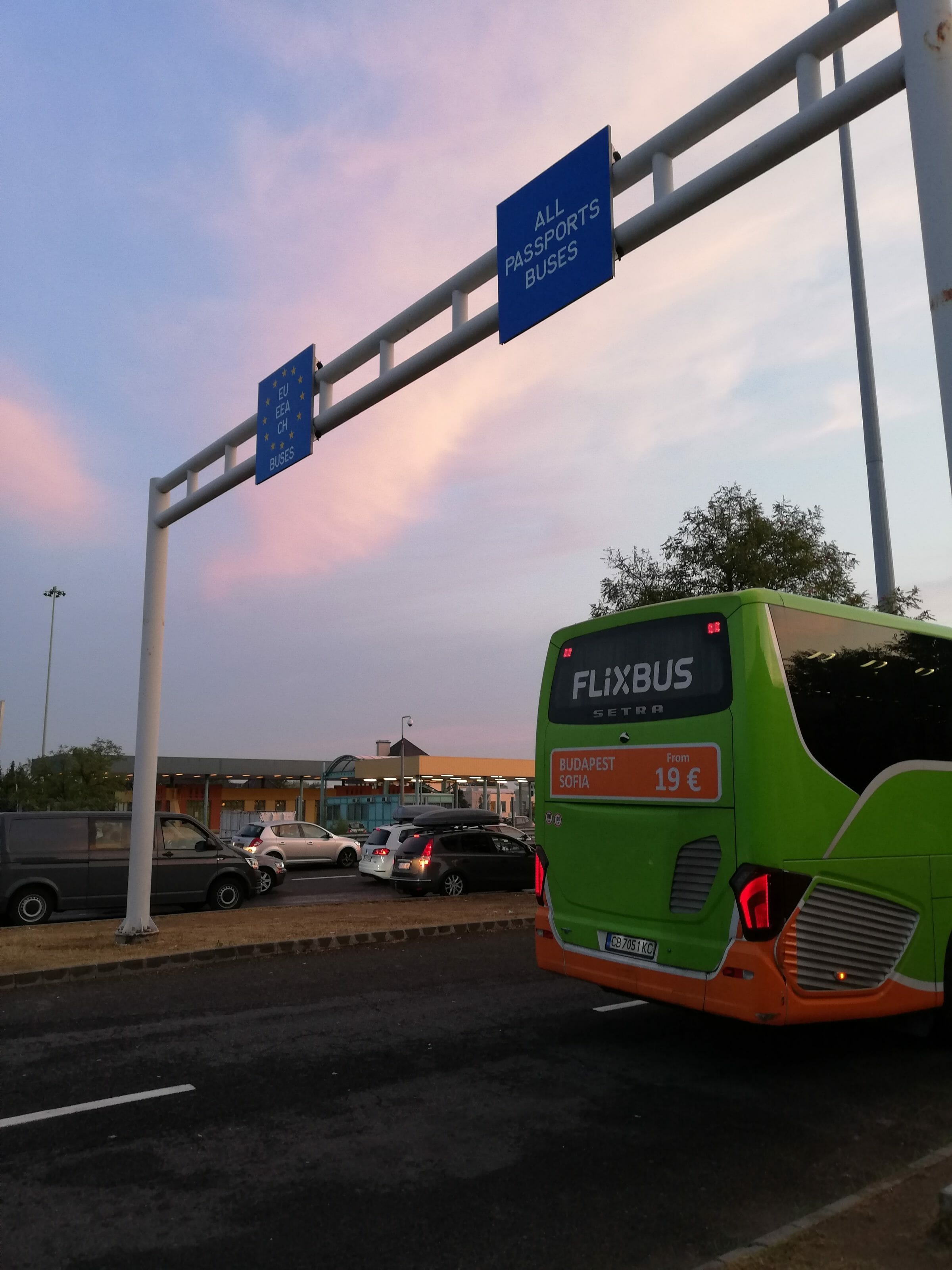 On each route, a limited number of tickets are sold at a very competitive price (call price) and then, as the bus fills up, prices increase. Yield management in its purest form!
The more you plan your trip in advance, the more you save.
While browsing on their site we came across the Interflix pass, a pass that costs 99€ and allows you to make 5 trips (any ones) in 3 months.
A pretty interesting deal! After consulting the small prints we realized that it was exactly what we needed and we bought 2 of these passes.
The conditions of the Interflix pass:
After the purchase it is necessary to wait 48 hours for the pass to be validated
We then receive a list of 5 unique promotion codes in our mailbox (5 codes per pass)
These codes can then be used for 3 months to purchase a ticket. You can buy all your trips at once or in several times, it doesn't matter…
By journey we mean only direct routes (without change). If you choose a connecting trip, you must book the 2 trips separately and use 2 coupons.
It is forbidden to make an identical round trip on the same line, you are obliged to make a multi-destination road trip.
This last point intrigued us a little bit…. During our trip we had planned to do Budapest-Sofia and then Sofia-Vienna. This combination is perfectly allowed, even if in the end we took exactly the same bus as on the outward journey (the Sofia-Vienna bus also stops in Budapest). As long as we don't get out at the same stop, it's not a problem!

The Flixbus interflix pass – Our opinion
Honestly? We're glad we took that pass! It pushed us to cut the trip a little bit and take breaks in cities we didn't know yet. In addition, the quality/price level is absolutely unbeatable!
The advantages of the Interflix pass
The price (we won't lie to each other, it's unbeatable)
It's very easy to book (even at the last minute) from the website or mobile application
It allows you to visit several cities or regions during the same trip
If you make a longer trip you can have several passes.
This also includes the "FlixTrain" trains that are developing in Germany
The disadvantages of the Interflix Pass:
The vouchers are nominative and cannot be used for someone else
The pass takes 48 hours to activate
It is a little complicated to find " direct routes " from a city (see below for more details)
Difficulty to find direct routes with Flixbus….
The Interflix for 99€ pass is really a good offer and, financially speaking, it is clearly very advantageous if you want to do a roadtrip in Europe. On the other hand, we found that it was quite complicated to make your itinerary with the constraints mentioned above… Indeed, the pass can only be used on "direct" lines, so without change. But strangely enough, I've never been able to find a list of direct route offered by Flixbus (and believe me, I've searched!). As a result, we have little choice but to go to their site and test destinations by doing manual research to see if they are connecting trips. Not very practical…. 🙁
By the way, if someone has an idea how to find hotlines easily, don't hesitate to leave a comment! 🙂
To optimize your pass, it is clearly better to try to make all your "big" trips with the pass and then possibly complete them with smaller trips purchased in addition.
Opinions on our trips with Flixbus
Flixbus (and other long-distance bus companies in general) have quite variable reputations…. We regularly hear horror stories about certain journeys. So I wouldn't hide from you that long-distance bus travel is clearly not the most "comfortable" option of the century, but overall we are quite happy with our trips so far. Here is our feedback on the most important points:
Punctuality of Flixbus buses:
Frankly, it was OK. On 5 trips we had 2 buses that arrived late, but each time they were buses that came from far away. Delays have always been reported to us via the application. It must be said that the bus has no right-hand pass and that if there are traffic jams, well the bus gets delayed! During our Sofia-Vienna trip there were huge traffic jams at the Serbian border. We waited almost 4 hours at the customs, and inevitably the bus arrived late at all the following stops. But for the moment the bus had left on time and the drivers couldn't do anything about it.
Safety on board buses:
At this level we really have nothing to complain about! On all our journeys the drivers drove well and we never had any fears (little memory of the buses in Bolivia or Vietnam where our nerves were sometimes put to the test with drivers who thought they were rally drivers…).
Wifi on board the flixbus: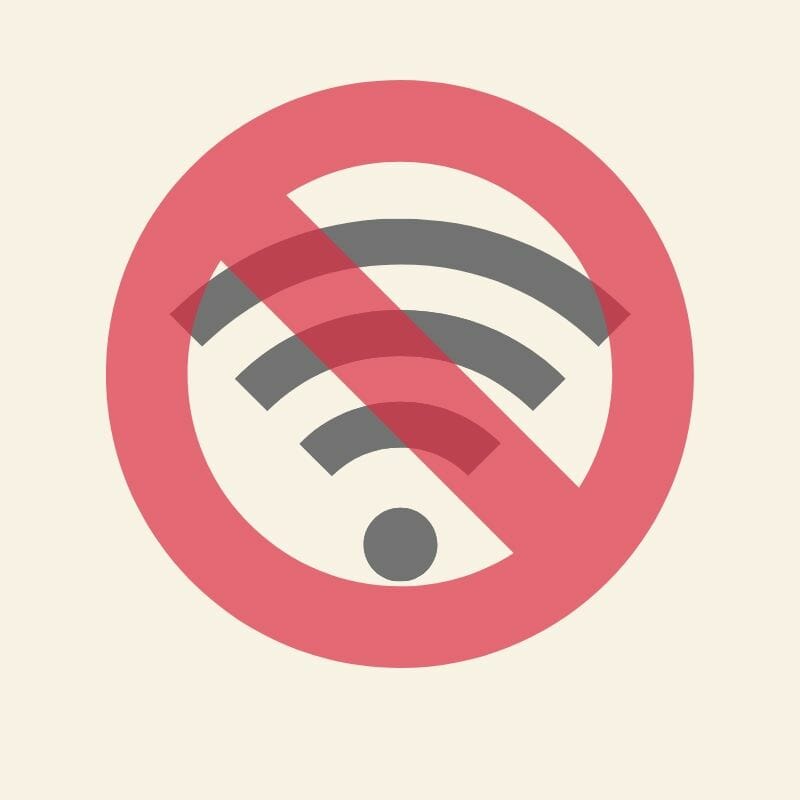 So this is in my opinion a marketing tool from Flixbus but honestly don't count on it… Did we have bad luck or is it always like this? We don't know… the fact is, that on 5 trips, the wifi only worked briefly on one of them… all the other trips there was no wifi. I imagine that it depends on the countries in which we are, but as much in Switzerland, Austria, Serbia, Croatia, Hungary and Bulgaria there was nothing!
Legroom on Flibus
Here too we have a score of 4 out of 5…. On our 5 trips, we had 4 buses where frankly it was totally ok. We had plenty of room to stretch our legs a little and once the seats were reclined we were relatively comfortable to sleep in. On the other hand, we also made a rather atrocious journey…. Lausanne-Zagreb was a real joke! We are not tall, eh (1m72) and even when the front seat was straightened our knees touched the seats. When the person in front backed up we were REQUIRED to lower our seat otherwise we would not be able to sit…. In short, REALLY not a night bus! It was tighter than on an Easyjet flight… that's how bad this was! Did they have a bus problem and had to give a replacement bus? Is this route bad? We don't know, but it was really uncomfortable.
On-board toilets and breaks
Hmmm…. Not the strong point! Buses take relatively few breaks (on average I would say every 6-8 hours).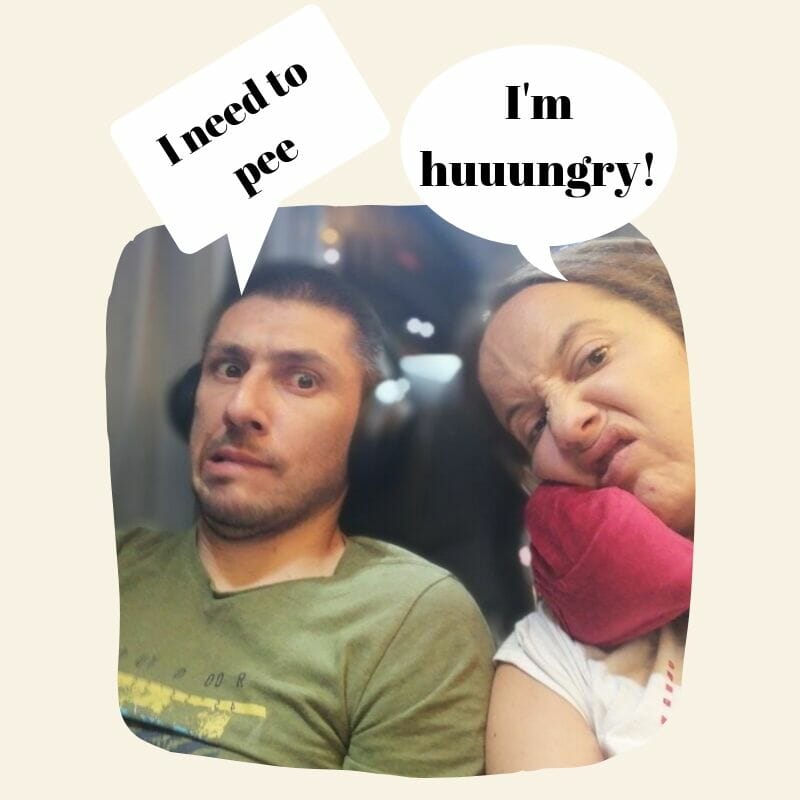 At some official stops where people get on and off, it is possible to get out quickly to buy something or to go to the toilet, but it is usually necessary to do it quickly. In terms of the toilets on the bus, we had 3 out of 5 buses where the toilets were functional.
The same is true for snacks… on the Flixbus website it is written that snacks are on sale on the bus… On our 5 trips this was only the case in one bus!
In short, it is better to plan in advance and get on the bus with snacks (and an empty bladder). 🙂
Luggage with Flixbus
A big positive point of buses is that the price of luggage is included. You can take a 7kg bag with you on the bus (small backpack) and you can put a suitcase or a large backpack in the hold (max 20kg). It is also possible to pay an extra fee for more luggage or even a bike.
Sleeping on the bus: our tips and tricks
That's it, you've decided to take the bus and you're wondering how you're going to sleep? Hmm… first scoop: the answer is probably "not very well". The customs stops in the middle of the night, the legs swelling, the neighbour snoring, the lights coming on at the stops, the guy pushing everyone on his way to the toilet… the list of things that will wake you up is quite long! 😉
If we had to give you some advice on how to sleep well, then it would be:
Make sure you have a travel pillow. It is REALLY more comfortable to sleep with than without. I have one like that (with the little rope lock on the front) and it's really great (not sexy for 2 cents, but comfortable)
Remember to bring a sweater and a small scarf…. The air conditioning tends to run at full speed!

"I'm sexy and I know it…"

Take something to put on your eyes. Benoit usually opts for his pirate mask, while I often have a big hoodie that I shoot at the face #Sexy

If you are sensitive to noise, take earplugs!
And if not… well, a good dose of courage and a bit of resignation will probably be very useful too! 🙂
In short, you will have understood that bus travel is not ultra mega comfortable, BUT:
we arrive safely at our destination
It is a VERY economical way to travel in Europe. 99€ per person for everything we have done is literally unbeatable!
Slow travel and travel by land is better for the environment (especially if you offset your emissions, which is very easy to do directly on the Flixbus site when you pay). Our entire roadtrip (with all detours) emitted about 5 times less CO2 than if we had taken a round trip flight from Geneva to Sofia.
Buses generally go from city centre to city centre.
There are lines that go absolutely ANYWHERE! Flixbus, Eurolines, OuiBus, Megabus, etc…. bus companies are not lacking!
Travelling by bus also means enjoying a little bit of the scenery on the way (when you are insomniac… which is often the case in a flixbus);)
Note: To book tickets we really advise you to always go directly to the airlines' websites to get the best prices. Many other platforms sell tickets, but they are often more expensive
Why should we encourage the use of buses instead of planes when travelling in Europe?
Reading the little comments above you may wonder why we decided to take the bus instead of just taking a flight to Sofia?!
This choice was clearly not made for comfort, but rather as a "principle". Benoit already told you about it in his article on "What it means to succeed in 2019", climate issues are of growing concern to us. We will never say that you should no longer fly at all (we will continue to fly when we have no choice), but we do believe that in 2019 it is important to consider the alternatives and think about its impact before clicking on "Buy" for a low-cost flight.
Translated with www.DeepL.com/Translator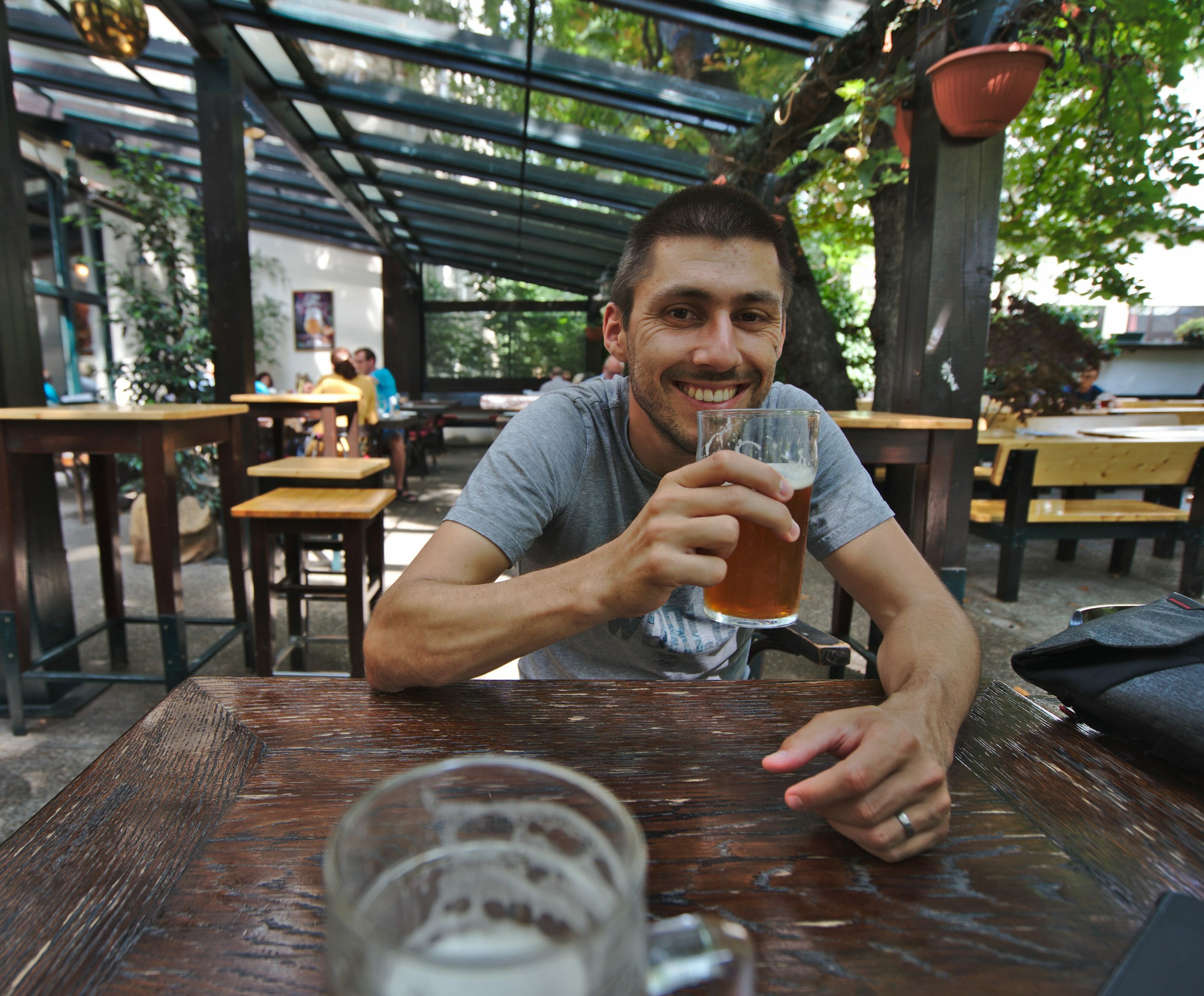 For this trip, we had time! When we returned from Turkey last June in an emergency we had no choice but to take a flight to be with my grandmother in less than 12 hours, but there, to arrive at our coworking we had no time pressure.
With Benoit we travel a lot and we continue to enjoy it. Travelling opens the mind, stimulates curiosity and simply brings us a lot of happiness. But travelling a lot doesn't necessarily mean flying every time.
Yes, the bus is not "super comfortable". Yes, they are sometimes late. No, it's not the fastest…. But I promise it's still perfectly OK! And as a bonus it allows you to see nice things en route…. By plane, we would never have visited Zagreb or Budapest on the way. 😉
Here you know (almost) everything about bus travel in Europe and on Flixbus. We wish you good trips and many beautiful discoveries. If you have any anecdotes about travelling by bus, don't hesitate to leave us a message in comment!
Note: This trip was a 100% private trip. We did not work or collaborate with Flixbus (or anyone else) to write this article. We are writing this post to give you our opinion. However, the links in this article are affiliate links. This means that by buying a ticket after clicking on one of our links you do not pay anything more, but we do receive a small commission. Thank you for your support!
Pin it