I don't know if you remember, but our initial plan after our trip to Turkey (before returning urgently to take care of Fabienne's grandmother) was actually to keep going to Bulgaria to spend a few weeks in the village of Bansko to work and discover the region a little.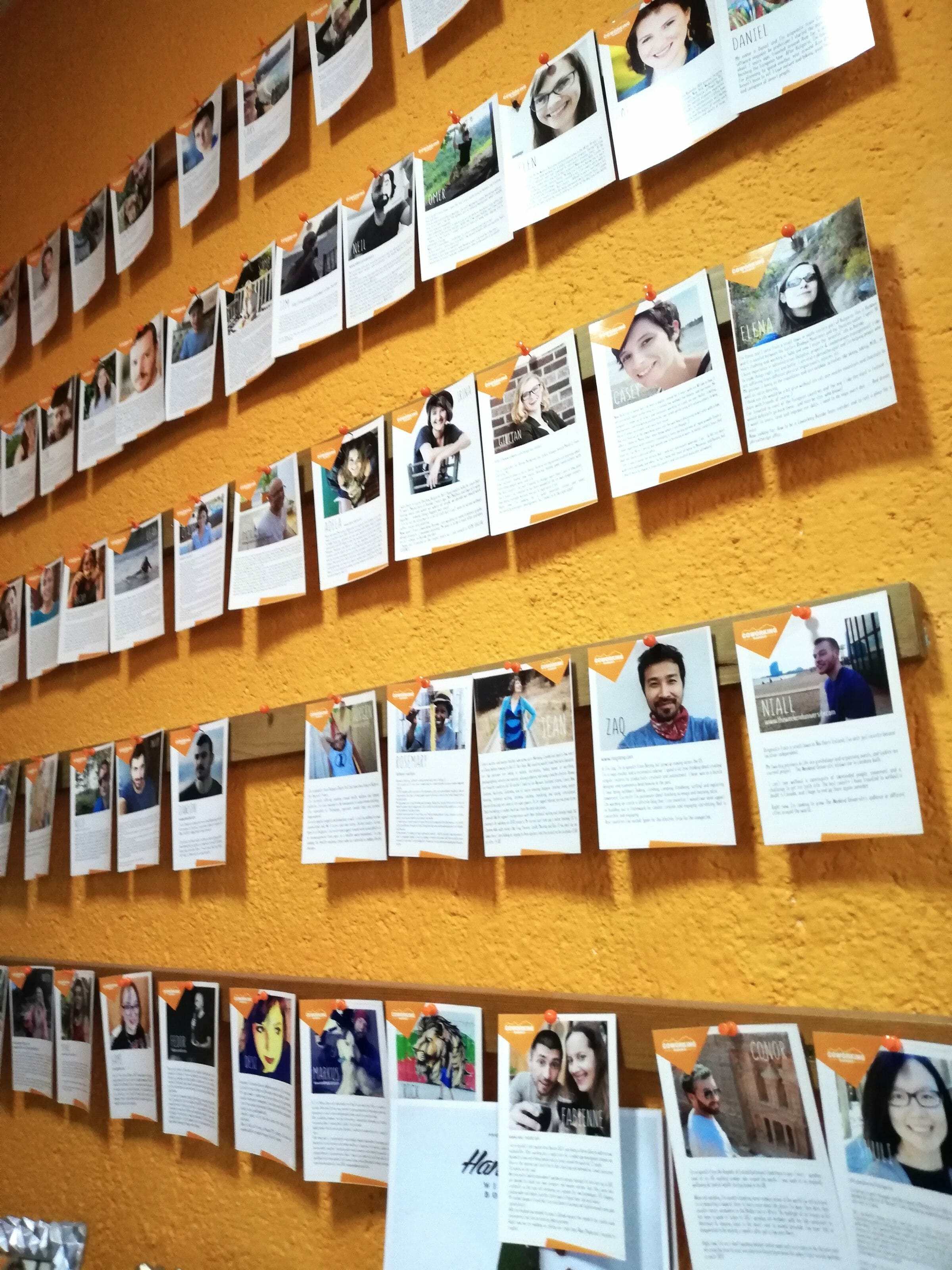 We had already spotted this village before our departure because we had heard a lot of good from the coworking that settled there as well as from its growing community of digital nomads and entrepreneurs. So our idea was to settle there for a while before continuing our journey through the Balkans to Switzerland.
But as usual, nothing went as planned. But we still wanted to test life and work in Bansko. So after 3 bus rides and two stops along the way (in Zagreb and Budapest), we arrived at the foot of the Pirin Mountains in the village of Bansko in Bulgaria.
Why come to Bansko in Bulgaria exactly?
There are obviously several reasons why we came to Bansko in Bulgaria for one month:
Credit: coworking Bansko

The Coworking and its community: That's clearly the first reason we came here. Since we tested coliving in Tenerife, we now understand the real added value of having people who have a similar lifestyle and interests around us. And that's why we came to Bansko: to find a creative environment where we could work in a productive way and meet people.
Bansko coworking was founded at the end of 2016 by Uwe and Matthias who had the rather crazy idea of transforming Bansko into a kind of base for digital nomads. And I have to say that they succeeded because during our stay, there were more than 100 people registered for coworking, events almost every day and the Bansko community is now widely recognized in the small world of digital nomads.

Nature, hiking, skiing, cycling etc… Bansko is a small outdoor paradise in Bulgaria. Every season, you will have a wide range of possible outdoor activities to do and it is frankly something very important to us. Whether it is the Pirin National Park for hiking (read all our hikes here and here), skiing in winter (Bansko is the best ski resort in the Balkans and I hope we will come back to test it), cycling, thermal baths…. There's plenty to do in the outdoors around here.

The cost of living: This is probably the point that has enabled Bansko to become a popular destination for digital nomads (with 10% fixed taxes for companies). Between 150 and 250€ per month for an apartment in summer, restaurant from 3-5€… for less than 10'000€ you can even become a studio owner!!! Honestly, we didn't believe in it too much and yet it's the reality…
Off the beaten paths destination: With a few exceptions on the Black Sea coast, Bulgaria is a country with little tourism and should offer you some nice surprises, encounters and authenticity.
Useful Infos
There are several ways to get to Bansko in Bulgaria but in any case you will first have to go to Sofia which is accessible by train, bus or plane (of course we recommend the bus and train which are more ecological means of transport). From Sofia you will have 3 possibilities:
By train: If you have time (count 1 full day) and you want to discover the Bulgarian mountains, you could go to Bansko by train. From Sofia train station, you have to take a train to the city of Septemvri (Септември). From there, you will board a rather special train since it is one of the last narrow gauge trains that does not travel faster than 25km/h. This train will take you through the Rila and Pirin mountains before arriving in Bansko. Count about 6-7 hours of travel from Sofia and you can find the schedules here
Local buses: From the Sofia bus station, there are buses to Bansko all day long (even more in winter than in summer). Count 2h30 – 3h by bus and we paid 16LEV (8€) per ticket.
Private transport: If you don't want to bother, you could also take a taxi from Sofia to Bansko. However, it costs between 50 and 70€ (2 hours of travel) for a private taxi. On Getyourguide you'll however find transfer options for less than 30€!
Coworking Bansko: how does it work?
The coworking Bansko (at the time of our visit in August 2019) had 2 spaces (almost 3) at different places in Bansko:
a space with 16 work places near the cable car.
another larger space in the centre of the village with a quiet space (16 work places and silence is required) and a social space (20-25 work places where you can talk). There are also tables in the garden and when the weather's good many people prefer to work outside.
(When we left, a new space was being prepared at the "four leaf clover" apartment complex and was scheduled to open in September)
In each space, there is a kitchen with coffee/tea available and of course a strong wifi! (and frankly the wifi was very stable during our month in Bansko).
But the coworking Bansko is above all an active community and very diverse events almost every day (sometimes even several a day). Between coworkers' presentations on various subjects (business, personal development, tech etc…), game nights, movie nights, dinners to restaurants, thermal baths, mountains, BBQs, yoga classes and so on… you will have to choose what really interests you if you want to keep some time to work. 😉
How much does coworking Bansko cost?
The price of access to coworking and events is 129€ per month / person (decreasing prices with duration. Price details here). It's a pretty standard price for a coworking and frankly we think it's well worth it for the infrastructure and all the events organized.
On the other hand, what we found a little strange is that on the home page of their site there are also packages that include the coworking subscription, the transfer from Sofia and the apartment (or guesthouse), plus some little things that are not essential. So obviously when we saw the prices of the packages the first time on the site we thought it was unbeatable… but with hindsight we advise you not to choose the package.
Let me explain…. In these packages, there is the round trip transfer from Sofia airport (price 110€) which is optional (so if you manage by your own means to get in and out of Bansko, you will pay 110€ less). In our case, as we arrived by bus in Sofia, we simply preferred to take a local bus to Bansko which is already much cheaper than the transfer (8€ / pers). So we took the apartment pack for 1 month with 2 abos for coworking… which cost us 585€!
So I know it's already very cheap… but nevertheless, when you break down the price, there are still more than 100€ that disappear into the wild for nothing. In fact, 2 abos to coworking cost 258€, an apartment for a month will cost you between 150€ and 250€ (we paid 210€ for a 50m2 apartment with a bedroom, a large kitchen/livingroom and a terrace)…. which makes a total of 468€! So I know that there is the service to avoid having to find an apartment yourself… but believe me, you don't need someone to do it for you. We'll talk about it later, but it's very easy to find an apartment in Bansko yourself.
Useful Infos
If you need more information about Bansko and coworking, you will find a lot in this google doc or on the coworking wiki
Our Budget in Bansko: Bulgaria even cheaper than Asia
Come on, let's not beat around the bush and get down to the numbers. As you will see, Bansko in Bulgaria is an extremely cheap destination. It is therefore not surprising that so many digital nomads choose this place as their base.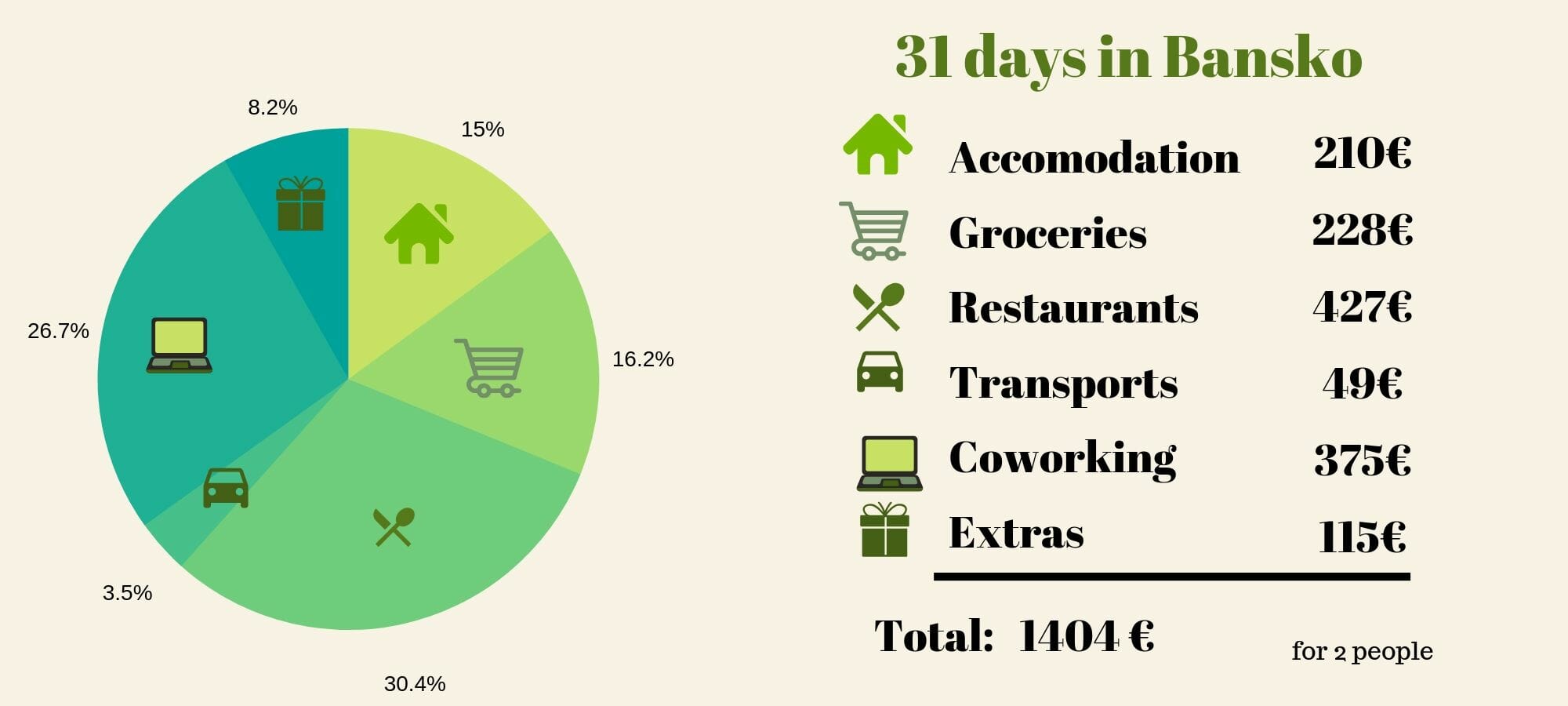 Honestly, during our month in Bansko we didn't try to spend as little as possible. As I explained earlier, if knew we could have saved more than 100€ by organizing our own accommodation (the coworking would have gone from 375€ to 258€).
And as you can see in the "restaurants" section, we had a lot of fun at this level and we didn't cook much at the apartment (we could probably have saved 200€ on that side too). So I'll tell you more about our favorite restaurants in Bansko, but for 3-5€ you can eat a good meal on a terrace near the coworking (and frankly even if it's not high gastronomy, there are quite a few different options, with or without meat). And in the evening, since we were also there to meet people, we participated in a lot of events that often ended in restaurants and bars.
On the transport side, we spent little because we stayed around the village of Bansko (we did a lot of work since we translated our site into English). We only took the bus several times to get to the Pirin National Park to go hiking.
The digital nomad community in Bansko: a not entirely positive verdict
As I told you earlier, even more than coworking, it was the community and the encounters that we came to Bansko for. So I don't know if our expectations were a little high after our dream experience in Tenerife, but the fact is that we come back from Bansko with a not 100% positive opinion on the Bansko digital nomad community.
The first thing is that throughout our month in Bansko there were more than 100 people registered for coworking. That's still a much larger number than the 10-15 people we lived with at Nine Coliving in Tenerife. So we found it more difficult to break the ice and go a little further than the usual small talk… and we had a little more difficulty meeting people with whom the flow was really good (a dozen people in 1 month… and yet it's not for lack of having participated in events and drinks 😉 ). Anyway, 100 people is certainly too many for us. After that we stayed only 1 month and maybe if we stayed longer we would have found our tribe…
But the second thing that disturbed us the most was the very business/profit at all costs state of mind and the lack of passion/ethics that was emerging from part of the community. To be honest, we quickly realized in Bansko that there were not only inspiring people among the Digital Nomads and that we weren't going to get along with everyone (I know it's like that all over the world but we thought maybe…).
As far as we are concerned, if we have adopted this way of life, it is also to have the flexibility to work on projects that fascinate us and that have meaning for us (even if we earn less than when we were working in Zurich). As I explained to you not so long ago in this article (besides, if you haven't read it yet, I'd be curious to know what you think about it), we have a vision of success that goes more in the direction of sobriety and simple happiness than the number of zeroes on our bank account. But in Bansko we realized that there were also many nomads who did not have this state of mind at all and who are ready to do anything to earn more, to have always more comfort, to the obvious detriment of common sense, the health of the planet and ethics. The "6-7 business figures" as the Americans say sometimes are almost an obsession…
To give you one example among others, we did hear someone explain to us that he had used the event of a shooting in a school in the US as a business opportunity…
But maybe that after all we didn't come at the right time… because we have to admit that coworking Bansko is doing everything to encourage encounters and interactions with events, social space… Moreover, one interesting thing to note is that a good part of the presentations, yoga classes, hikes (or others) are directly organized on a voluntary basis by coworkers on their own initiative. It's still pretty cool when you think about it and all the credit goes to Uwe and Matthias for creating an environment where people offer these kinds of things on their own.
How to find an apartment in Bansko
So I'm going to talk about our experience in summer (in winter it's a little different because there are more people with skiing and prices are going up a little) but it's very easy to find an apartment in Bansko during the summer season. Honestly, the only thing you have to do is take a look at this google doc from Coworking Bansko with lots of contacts from people who rent apartments, make one or two phone calls and you will have an apartment in less than 5 minutes.
On our side we stayed at the "four leaf clover", a group of 4 buildings with apartments of different sizes and it was really very good for the price (210€ / month). We had an apartment of about 50m2 with one bedroom, a large living room with an open kitchen and 2 balconies overlooking the mountains. What more could you ask for? The only small drawback was the rather unstable internet… but well, we were compensating with mobile data (it's very cheap in Bulgaria and it works really well… I'm talking about it below) and since we were working from the coworking it was not really a problem (especially since the four leaf clover will soon have a coworking space on its premises 😉 ).
Where to shop in Bansko (the Sunday market)
Bansko is a little bit divided into two parts. The upper part of the village near the cable car (which is a little dead in summer) and the normal village which is the place to live during the low season. So in summer, many shops are closed in the upper part of the village and it is therefore downstairs that you will be able to do your shopping more easily.
The important thing to know is that every Sunday there is a local farmers' market in the village square. You will find everything you need (fruits, vegetables, cheeses etc…) to buy directly from the producers. That's where we did most of our shopping for the week. In summer, Bulgarian tomatoes are delicious, so are wild berries and there is even a couple from England (they live on the border with Macedonia) who sell a really delicious Camembert type cheese! Anyway… it's the event of the week not to be missed.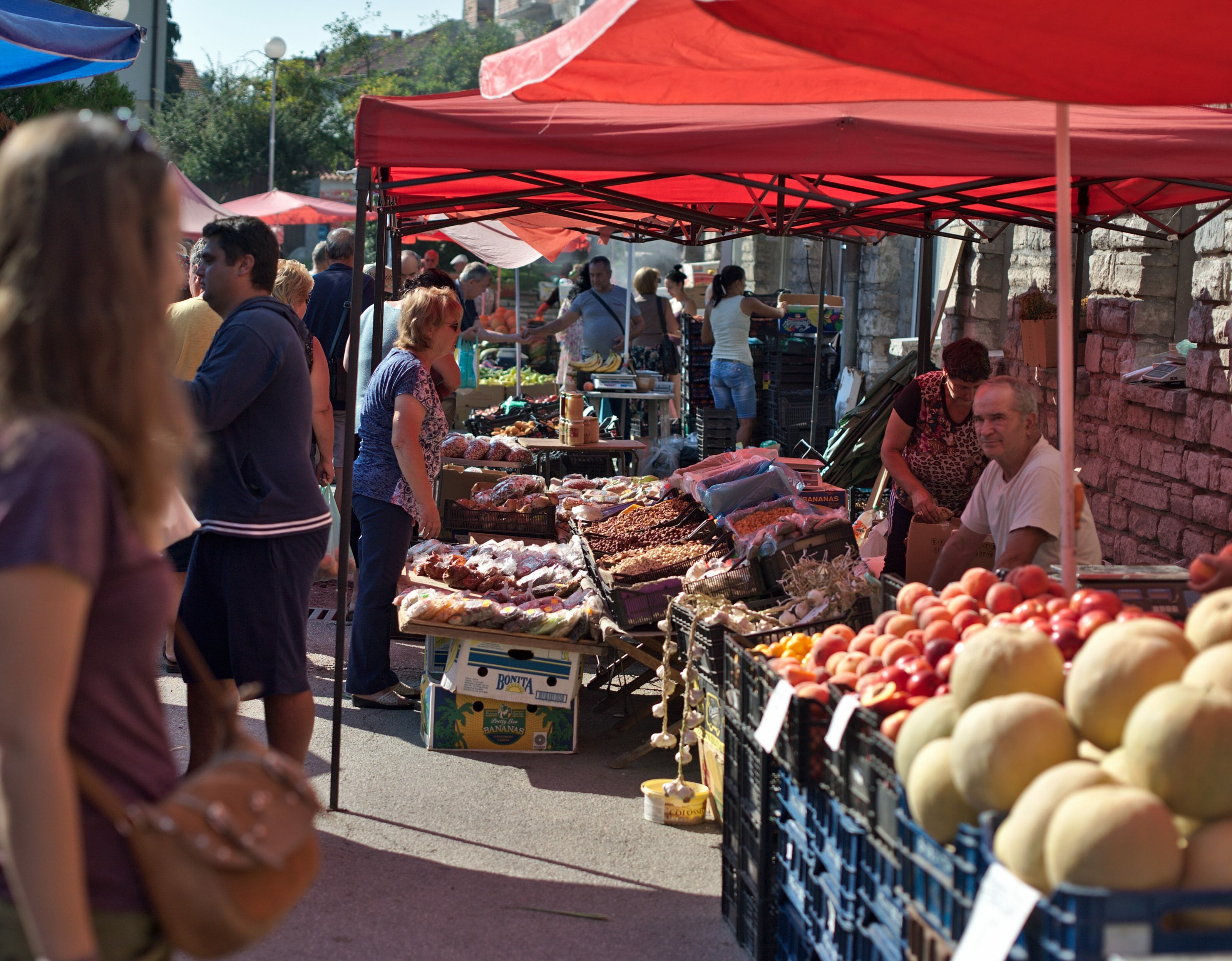 Otherwise, if you need other things during the week, there is a small supermarket close to the 2 roundabouts at the bottom of the village. For fruit and vegetables, there is also a shop with good products at this spot just after the 2nd roundabout (see on the map). If you have a car there is also a Lidl in Razlog a few kms from Bansko.
Internet and mobile data in Bansko
At the coworking, there is no problem with the internet which works great even when 50 people are connected to it! On the other hand, a lot of coworkers (including us) had problems with wifi in the different apartments. What we advise you to do, instead of having a hard time with the apartment managers, is to buy a local sim card and use your mobile phone as a wifi hotspot. There is a Telnor store right next to the coworking (see map) which offers 30GB sim cards for something like 10€ and it works very well. You can also find more information on this page of the coworking wiki.
Where to walk and get some fresh air around Bansko
If you want to walk or hike near Bansko, there are plenty of possibilities! So we explored the Pirin National Park just above Bansko which offers great day hiking opportunities and even multi-day hikes with overnight in a hut. If you have a car, there is also the Rila Mountains National Park, which is not very far away (but which we have not explored)
In Bansko itself, there are also 2-3 nice places to walk for a few hours at the end of the day:
At the end of the village behind the "four leaf clover", there is a track that goes through the fields passing by a small lake (with a nice restaurant to eat a snack or have a drink at sunset). It was also my favorite place to do a morning jog before going to coworking.
On the other side of the village (in the upper part) behind St. Ivan, there is another small and very nice lake with a restaurant. From the lake there are also some trails that go into the forest for short walks at the end of the day.
If you continue to climb from the gondola, there are several trails that also start in the forest or along the river.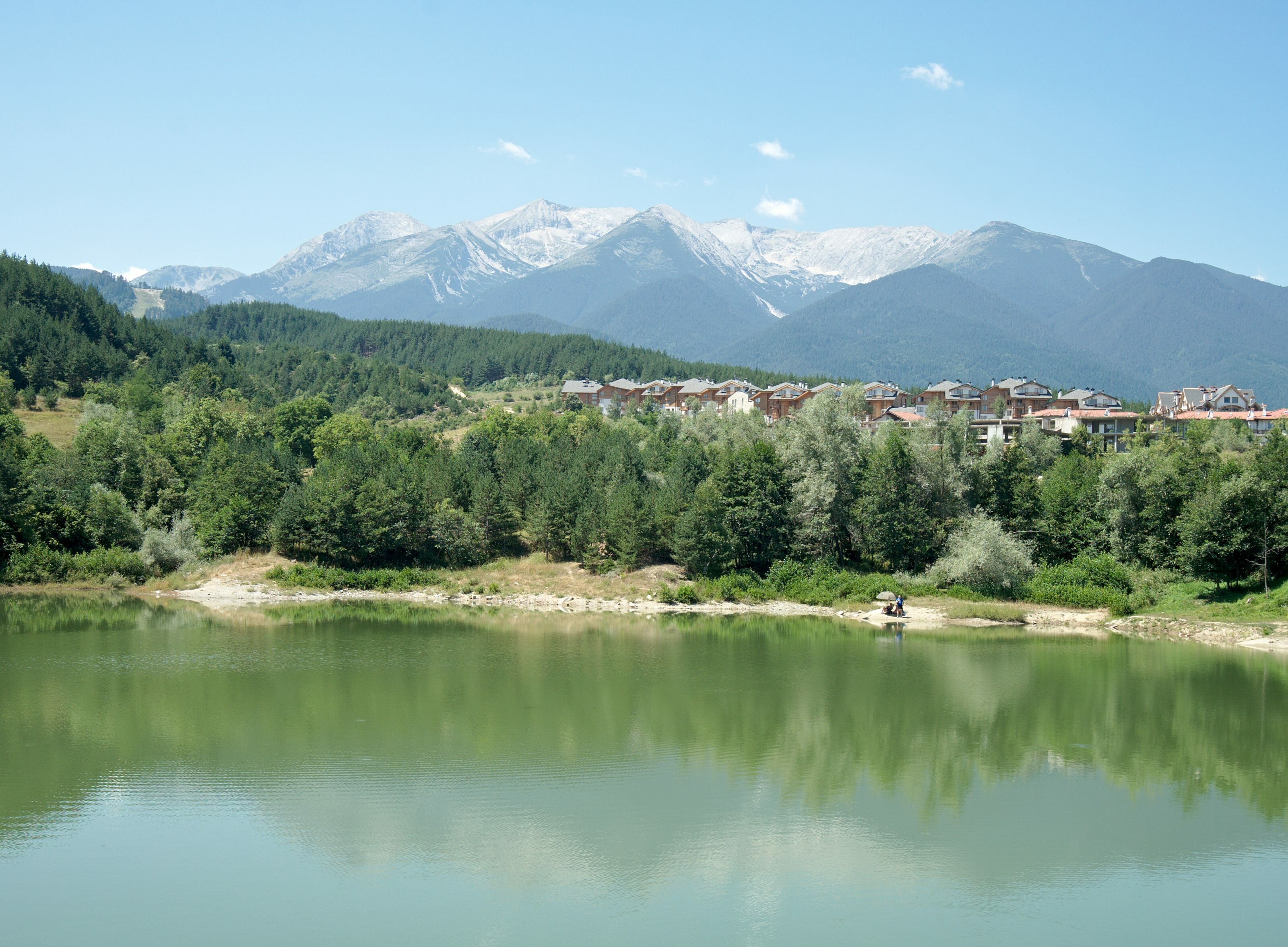 Our favorite restaurants and bars in Bansko
Below you will find a small list of our favorite restaurants and bars in Bansko. Honestly, for a ski resort like Bansko, there is a great diversity and a lot of choices (even if it is not haute cuisine). And for us who try to eat much less meat, we have never had any problem finding interesting vegetarian options. So here is our little list (you can find them all on our map):
Chalet Yanitza: Located 2 minutes walk from the coworking, it had become our canteen and we ate there easily every other day. Ivan, the owner of the place, is a very welcoming person and offers a homemade and seasonal cuisine (often with vegetables from his garden). He also understood that some coworkers don't eat meat and offers some interesting vegetarian options for low prices. Their facebook page.
Le petit Nicolas: Without a doubt "the place to be" if you want to eat good bread, a delicious sandwich or a pastry with one of the best coffees in Bansko. Nicki the owner lived in France and the least we can say is that he learned the job of pastry and bakery well. The place is very small (there are only 3 tables) but it is also possible to take away. His facebook page.
Oscar wine bar: Restaurant and wine bar but a little more chic than the average (a little more expensive too 😉 ), this is the place where you should come if you have something to celebrate and want to try the best wines in Bulgaria. The cuisine is delicious and local and goes perfectly with the wines. Their facebook page.
Fisherman's meet: The restaurant by the small lake I mentioned above (behind the leaf clover oven). The place is beautiful especially at sunset and it is possible to catch your fish which will then be cooked in the restaurant (there is no obligation to catch your fish of course 😉 ). The prices are also very cheap!
Wine bar #25: A great bar with a very nice selection of Bulgarian wines (as good as Oscar's) and cheese or cold meat platters to taste while enjoying a good glass of wine. The prices are also very correct. Their facebook page.
Damyanitza: Another perfect restaurant for lunch break. Located 5 minutes from coworking, this restaurant offers generous portions for a very small price. For vegetarians there are really quite a few options… unfortunately we discovered this address only at the end of our stay otherwise we might have alternated more with the chalet Yanitza.

With our Polish friends at Five M

Five M: With Oscar wine bar it is probably the best restaurant we tried in Bansko (in memory it was also the most expensive). The food was really delicious and above all the service was at the top notch (and this is very rare in Bansko). If you have something to celebrate or want to indulge yourself, it's an excellent address. Their facebook page.

Dedo Pene Inn: If you want to eat Bulgarian in an old traditional village house, this is the place for you. The inner courtyard of the house is just so pretty with all its decorations and the Bulgarian cuisine was delicious (taste the eggplant! it was a delicious). For me the best Bulgarian cuisine restaurant that we have tried with the last address we will give you. Their facebook page.

Механа Бански хан (yes yes 😉 ): This restaurant is not very well located but offers traditional Bulgarian food of great quality for very fair prices. In addition, the interior of the restaurant is magnificent and made of carved wood. Frankly, from the outside it doesn't look like much, but you won't regret going inside this restaurant.
We tested the doctor and the dentist in Bansko!
You can imagine that even if we have a nomadic lifestyle, we have to go to the doctor or dentist from time to time. So as much for the dentist we had been quite conscientious (we were once in Chiang Mai and once in France during the last 3 years), as much I had not been to the doctor since Vienna 8 years ago I believe #ShameOnMe. So we thought that if we were going to spend a month in Bansko, we might as well take the opportunity to do our check-ups in Bulgaria where these things are much cheaper.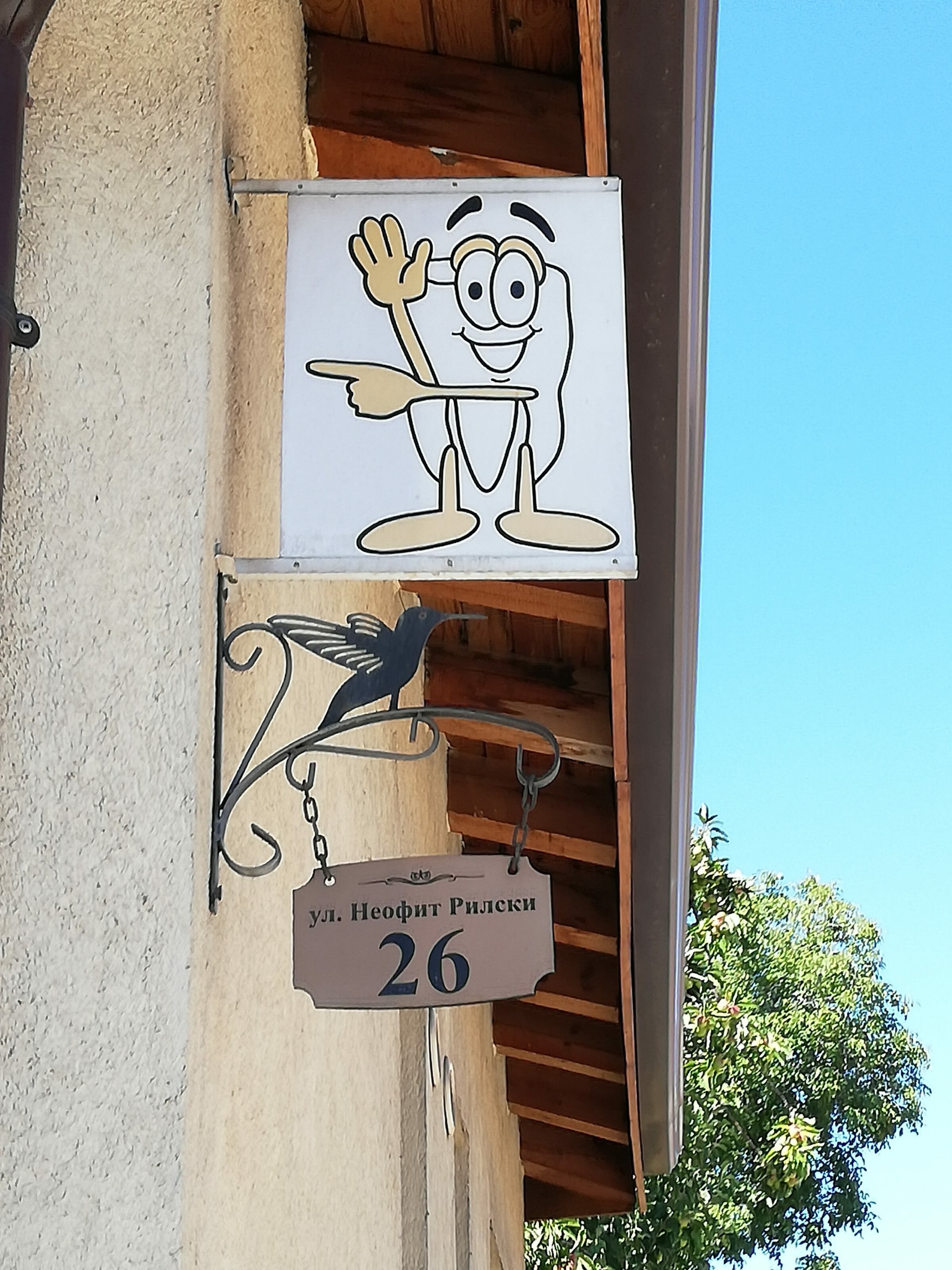 The "Family Dental" dentist: This was the good surprise for the dentist. This couple of dentists speak excellent English and have a very clean and modern practice. The only difference with Swiss standards is that there is no dental assistant (so no one with the small saliva vacuum cleaner) and therefore you have to spit more often. But otherwise for a control with cleaning it was perfect and we paid 45€ for both. 🙂
Blagoveshtenie Medical Centre: However, our medical check-up was less conclusive than the visit to the dentist. Our goal was to do a simple check up with a blood test to check if everything was normal. So frankly for the checkup we had the impression that it was a joke… it lasted 2 minutes each! Unfortunately, the doctor didn't speak very good English (again I understand… we're in Bulgaria so we have to be flexible but it's a little disabling to communicate with the doctor) and he just checked us with a stethoscope and checked if we had a good balance… and that's all! We then took a blood sample which was sent to Sofia for testing (we got the results the next day and everything was normal except Fabienne who had her liver values a little too high lol;) ). On the other hand, when it was time to pay, the invoice was given to us directly in euros and was rather expensive for Bulgaria… more than 300€ for a small 2-minute checkup and a blood test… I doubt that this is the price that Bulgarians pay for the same service but good. In short, we advise against this clinic as you will have understood it.
We participated in the Bansko cat neutering project
One of the things that is also important to us and for which we would like to invest a little more time in destinations where we settle for a longer period of time is to participate in projects that aim to solve local problems. For example, in Tenerife we organized a "clean up walk" to clean up the beach of Puerto de la Cruz and raise awareness about the problem of plastic in the oceans.
So when we met Carole, a Swiss German nomad who had embarked on the project to neuter the street cats of Bansko (a 100 to start 😉 ), we immediately wanted to help her. It should be noted that in Bansko (and Bulgaria in general), animal neutering is clearly not a standard and that there is a real problem with street cats that are proliferating. Did you know that an unneutered cat (and its descendants) can produce more than 20,000 cats and kittens in 4 years? And the problem for most of these cats is that they will die either from hunger or cold during the winter….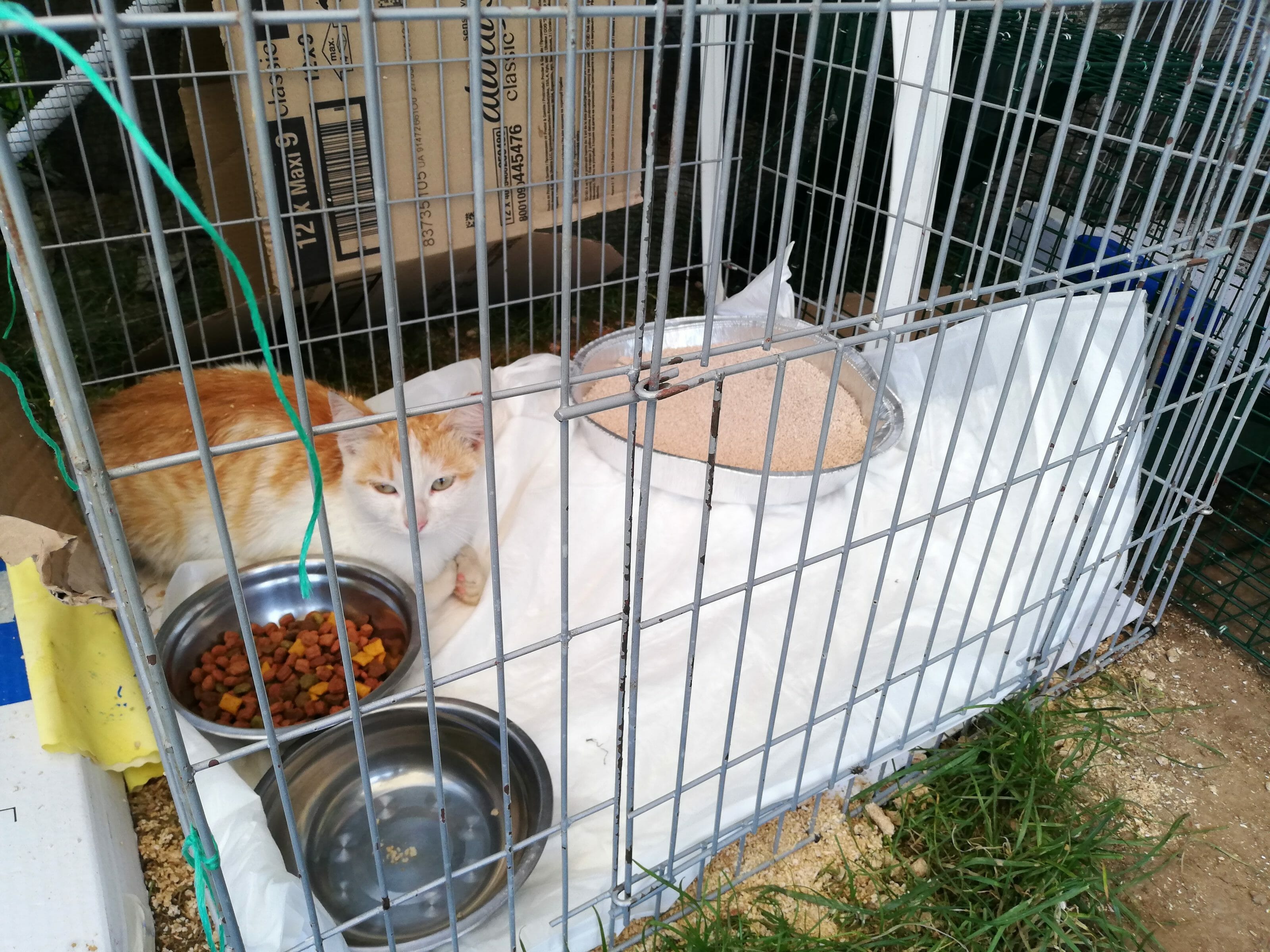 So twice a week, we would meet with some volunteers from the coworking and the village to catch cats in the streets of Bansko (I'll pass you the details but it's not easy at all 😉 ). Once the cats were caught, they had to be prevented from eating for 6-12 hours before being taken to the vet to be neutered. Then we would collect the cats and keep them for another 2 days after the operation before bringing them back and releasing them where they had been found. So for this project we mainly needed people to catch cats, feed them and clean the cages and also some money to pay for food and veterinary expenses.
It was a good experience for us because not only did we become friends with Carole, but we also learned a lot about the issues related to this kind of project. In this case, the most difficult thing was to find people willing to give a little of their time to catch cats or clean the cages… We were quite surprised to see how easily we raised almost 1500€ for the project but at the same time how few people were willing to give a little of their time to help make it happen… But anyway, when we left Bansko we had already neutered between 20 and 30 cats! And if you want to know more about the project, you can take a look at this short video:
Our map of Bansko
Here is our map of Bansko where you will find all the addresses mentioned in the article:

That's the end of this article about our coworking experience in the village of Bansko in Bulgaria. So even if we didn't have a 100% positive experience in the community, we must admit that we had a super productive month, we had great hikes, we met some great people and we saved a lot of money thanks to the absolutely unbeatable cost of living in Bansko. The result is therefore rather positive and we do not exclude coming back during a period when we have a lot of work… maybe even in winter to test Bansko under the snow and take out our skis (which we have not used for too long).
We wish you a nice weekend and we are about to leave for the Canary Islands at the end of the month to test Gan Canaria and go back to see the Nine Coliving Family in Tenerife;)
And you? Would you like to test coworking in Bansko?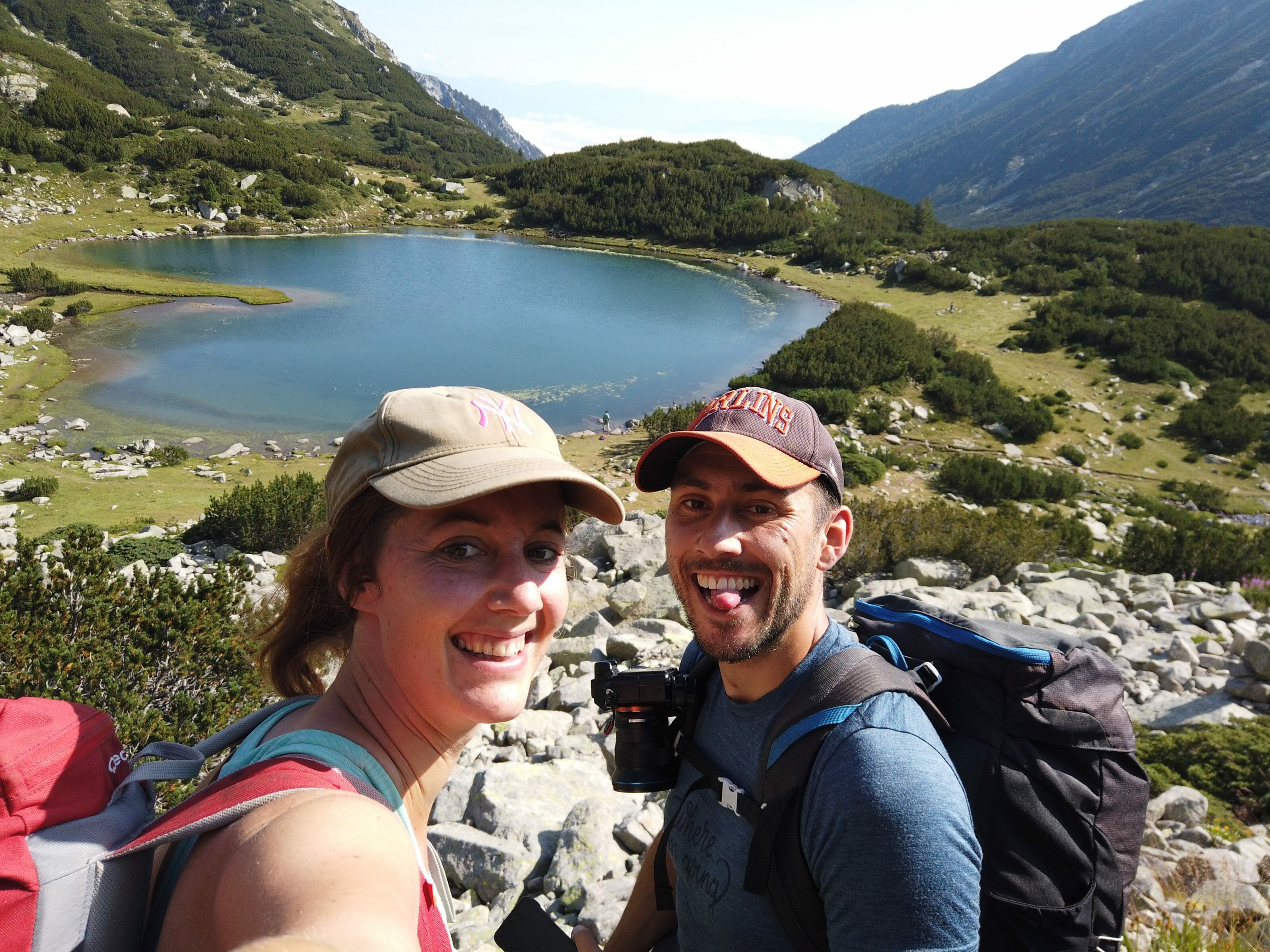 Pin it on Pinterest
Note: This article contains an affiliate link for Getyourguide. By using our link you won't pay anything more, but we'll earn a small commission. Thanks for your support.