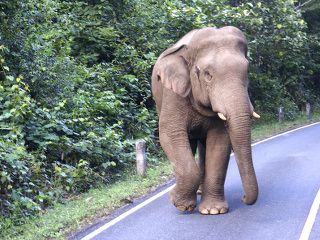 After our well-deserved short week of vacation on Koh Chang we continued our adventure in eastern Thailand, and more precisely in the Khao Yai National Park.
This little adventure in "jungle" mode was our first (but probably not the last) wilderness experience of the trip, and the least we can say is that we were not disappointed!
The Khao Yai National Park
To give you an idea, Khao Yai Park is the 3rd largest national park in Thailand… It also houses a waterfall that is often much better known than the park itself….
What if I tell you Leonardo DiCaprio? Waterfall jump? A crazy desire to follow him?
uh no, I'm getting lost…, in short, you will have understood it, it's Fabienne speaking to you, and it's the famous scene from the movie "The Beach" that I was referring to… You know that time when Leeeoooooo still made every single girl fall for him?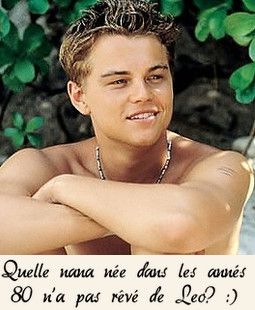 Once again Hollywood made up a couple little lies by trying to make everyone believe that this waterfall is in Koh Phi Phi, but it is actually in Khao Yai National Park that you will have to come if if you hope to find Leonardo.
Well… Khao Yai you can also simply decide to come if you like the sumptuous landscapes, the lush jungle, wild animals, almost infinite trekking possibilities, etc. (Well yes, I had to find some arguments to convince Ben too…)
A very chaotic journey to get there…
But before leaving to look for Leeeo we had one of those famous lousy days where everything goes wrong…. Don't you know what I'm talking about? Then read on….
A day dedicated to the "Same-same" theme
To get to Khao Yai from Koh Chang 2 options were available to us: go back to Bangkok or take a direct bus… According to our guesthouse: "Same Same".
In short, the smart guys that we are, looked at our map and thought it would be faster to go directly… First mistake….
It all started very early in the morning. Aware that the journey would take us a long time, we woke up at 5am. According to the bus schedules we had to be at our guesthouse around 3pm! Perfect!
At 5am we wake up painfully and take the direction of the main road to take a taxi that was supposed to take us to the ferry. 5H30 no taxi….. We are told: "No problem, 10 minutes"… Ten minutes my ass yes! We heard this sentence until around 8am (remember we got there at 5am)!!!!!
You see the two idiots posted on the side of the road for three hours trying to stop everything and everyone that was passing by? Well, it was us!
Finally a taxi arrives! After a short detour of 10 minutes we were finally on our way to the ferry… Well, we got to know that in Koh Chang there are two ports…. With 2 ferry companies…. The rates are the same, but not the schedules. Our taxi driver kept repeating to us: "Same-same"… So we let him drop us off at the one where the other passengers were going…. Second mistake… We had to wait an hour before the ferry started moving!
Once on land, nothing gets better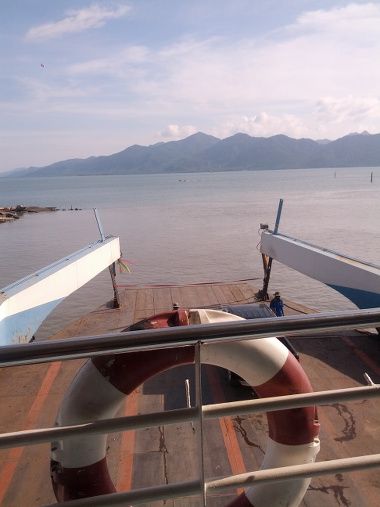 Once on the boat it was a little surprised that we noticed that the ferry was not heading for the port from which we had arrived… But once again we were explained: "Same-same".
At the port, no bus to be seen… So we had to negotiate a tuk-tuk for the nearest bus station…. Once there, a bus was leaving for Pak Chong (well, that's what we were led to believe, "Same same" once again). The journey was supposed to take 6 hours….
In the end, after 8h30 by bus, we arrived in Khorat…. End of our bus!
Huh? What????
So the ticket we were sold in Trat didn't actually go to Pak Chong but only until Khorat… In short, after negotiating a new bus ticket, and eating our first bowl of noodles on that crazy day, we were on the last bus to Pak Chong…
It was completely exhausted that we arrived at our Guesthouse at 1am, instead of 3pm… Fortunately, at the Guesthouse they were adorable, and they were waiting for us! They even came to pick us up at the bus station…
In short, the moral of the story… Never, ever, to the great NEVER trust when you are told "Same-same" and also, do not hesitate to go through the capital, even if it looks like a detour! 🙂
Transports
If you want to be smarter than us, we really recommend you to take the bus or train from Bangkok!
To find schedules and book your trip online, we recommend that you take a look at the site 12goAsia.
We don't joke about security at Khao Yai national park
Let's get back to Khao Yai Park…. As I told you earlier, Khao Yai is the 2nd largest park in Thailand. In all, its surface area covers more than 2000km2, and believe me, it leaves a big playground to discover the different species of the park. Elephants, bears, deer, pigs, macaques, game, as well as more than 300 species of birds and other small creepy ramping animals or ones with lots of legs…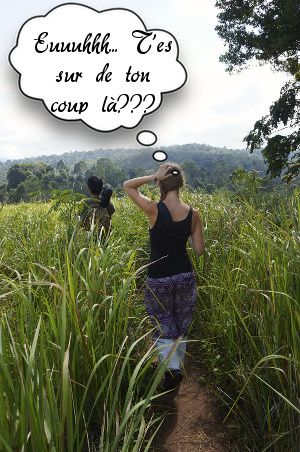 There are many possibilities for trekking, but it is important to know that to enjoy the treks it is highly recommended to take a guide or a ranger. If you want to go there "independently" then you can only follow the paved roads and some small marked paths (for example for waterfalls).
But to go into the jungle "strictly speaking" a guide is required.
At the same time, considering all the animals we've seen, I think it would be a little suicidal to go without….
Our guide explained a whole bunch of "nice" anecdotes like: "One day one of my clients walked on a Python, fortunately I was able to run and the python didn't bite the lady"…
Yes well, in the end the python had bitten the guide's thigh pretty badly!
Safety instructions in the event of an elephant attack
Or the time when he and his group were surprised by a group of wild elephants running towards them.
The safety instruction is clear, if you are being charged you have 2 options:
Either we climb a tree big enough! But be careful, we better climb fast and high, huh?
Either we find a big tree and run around it! Yes, it's stupid, but it tires the elephant…. Be careful to choose a rather large tree on the other hand, the small trees the elephants will not hesitate to make small woods out of it…
Two fools in his group did not respect the safety instructions and got lost in the jungle for more than 3 hours… guaranteed scare!
In short, don't try to play Indiana Jones, and trust those who know!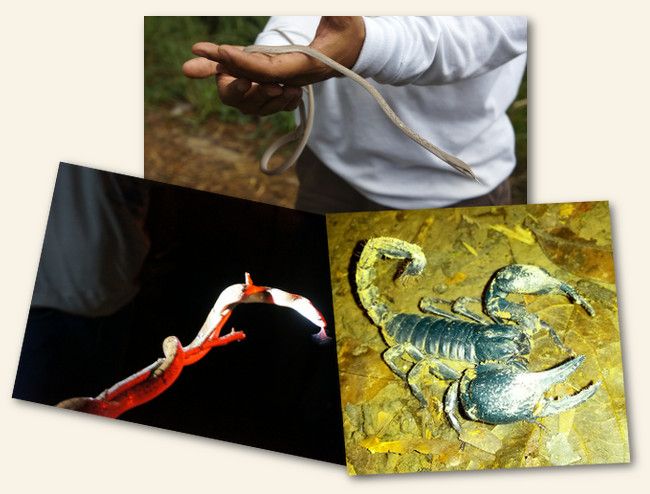 A guide is good to be reassured (sometimes)
Having a guide is at least the assurance of knowing when to panic… The guide knew exactly how long we had in case we got bitten or stung! For some snakes it's "No problem… 30 hours!"
And then On the other hand, you have these moment when the guide holds a snake at the end of a stick that can kill you in less than 2 hours if you don't get the anti-venom serum injected… yep… let's keep a safe distance!
But we reassure you, no incidents to report during our trek!
In addition with a guide you will see 100 times more animals than without…. These little beasts are all around you but well hidden! Without the eye of our ranger we probably wouldn't have seen anything!
To find a guide you have the choice: either you go on a tour organized by your guesthouse (there are plenty!), or you go to the Visitor Center, where you can rent the services of a ranger for the desired trek.
Khao Yai: A first afternoon to discover the wild animals
Arrived at almost 1am we didn't really want to go directly for a one-day trek the next day. So we opted for the half-day trek.
Departure at 3pm from the Guesthouse to visit a cave. In addition to all the stalactites and stalagmites we have also seen many species of animals that live underground whose existence we frankly did not suspect… This cave was also used as a Buddhist temple, and apparently monks come to meditate there in the evening once the tourists have left…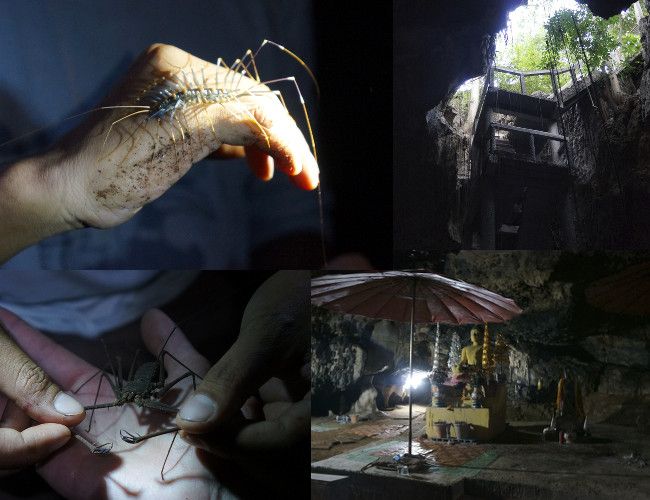 Between us, I could be paid that I wouldn't sit in there in the most complete darkness to meditate, I just couldn't relax knowing everything that's going on around me…
Well, I probably haven't yet reached the level of zenitude of the monks you want!
Our little excursion then took us to a hot spring, where we were able to take advantage of the opportunity to soak before heading to a field located below a cave… In the cave live nearly 2 million bats, but to preserve this species the cave has been closed to the public.
It's a shame, you might ask? Well, not so much as it turns out…. Closing this cave and thus preventing a daily horde of tourists from driving these poor animals away makes it possible to continue to observe them as they go hunting!
Bat Ball at nightfall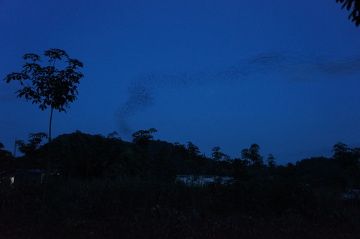 At nightfall, all the bats leave the cave and fly away in what looks like a huge tunnel towards the nearest lake.
Being in the field below, we have a front row seat to watch this Bat "ballet" that will last almost 15 minutes! The noise, but above all the impressive mass effect make these few minutes an unforgettable experience!
Our day "in adventurous mode" in the Khao Yai national park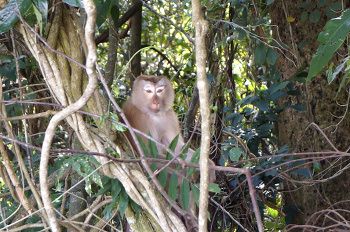 The next day we put on our super sexy special socks (it's to avoid the ugly leeches) and we set off for a day of trekking through the jungle!
The day's walk began quietly with a drive, with spontaneous stops along the road as soon as our guide saw a snake or other wild animal on the side of the road to show us.
After seeing our first gibbons we went a little deeper into the jungle. While walking we saw lots of snakes, scorpions, caterpillars, centipedes, as well as many macaques.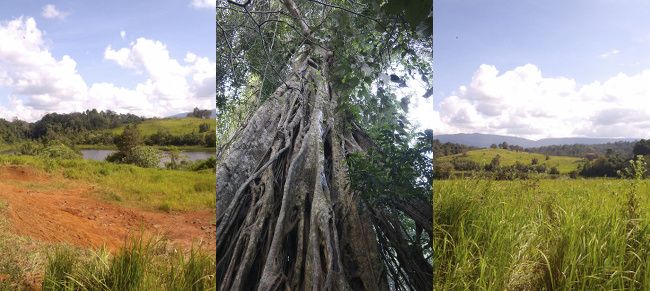 After a little over 2 hours walking in a lush jungle we suddenly found ourselves in a large green expanse with a small lake, a place where elephants like to come and drink in the evening…
We didn't see any elephants, but we did see the scene where 3 giant monitors lizards were greedyly sharing a poor deer that had fallen into the water….
Conclusion: Yuck yuck and re-yuck!
A varant that enters the whole carcass of this poor deer to remove its gut is not one of the things I would have absolutely liked to see just before my lunch… 😉
The waterfall from the movie "The Beach"
After the meal it was time to go looking for Leeeeo at the Heaw Suwat waterfall!
Well in the end I didn't find Leo (Bouhhhhhhhh!!!!!!!). But so I decided to keep Benoit…;)
But that being said, the waterfall is worth a look even without DiCaprio's pectorals!
In the late afternoon we got back in our car, and the guide took us on a road where it is not uncommon to see an elephant coming out of the jungle… We were warned, no guarantee of seeing any, but we were going to try!
See 100% wild elephants in Thailand
The least we can say is that we were not disappointed! We didn't see 1, 2 or 3 of them, but 4 elephants crossed our path at the end of the day! So I'll tell you one thing, no matter how much we're in the car, accompanied by a guide and all that stuff, when you see your first wild elephant coming out of the jungle, it's a hell of a thing going on deep in your guts!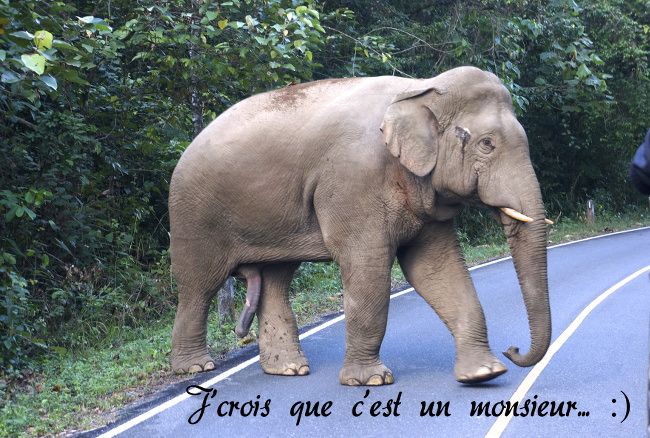 Besides, it was the first time of the day that we felt our guide a little more tense! At the same time, in Kao Yai elephants are 100% in their natural environment, which makes them much more unpredictable than the poor Paschidermes that are served as photo models to tourists in all these "elephant farms" that are multiplying in Thailand.
Fortunately, our guide was at the cleat, because one of the Mister Dumbo suddenly had a little desire to race… After stating at us for a long time he started charging…. Gloups…. At that moment you really feel small!
But rest assured, being in the car, we were just able to accelerate a little and the pachiderme quickly abandoned his idea…
Video of our trek in Khao Yai
In short, a day full of emotion and discovery that we highly recommend! For a better impression we have prepared a short video to summarize our stay in Kao Yai. (and don't forget to follow our youtube channel if you haven't already done so)
Infos to trek in Khao Yai
Khao Yai Park is located 175 kilometers northeast of Bangkok
Transportation:
The easiest way to get there from Bangkok is to take a bus to Pak Chong. Buses leave from Mo Chit station in Bangkok, and it takes you about 4 hours and costs between 100 and 150 Baths.
There are also minivans leaving from Victory Monument station, costing about 150 Baths.
The cheaper alternative is to take the train! You can take a train from Bangkok, regular departures. Count about 45 Baths in 3rd class
Entrance fee to Kao Yai Park: 400 Baths
Accommodation:
Greenleaf Guesthouse: We had read quite a few positive reviews online and so we decided to sleep there, but also to go through them for the treks. The rooms were sketchy, but clean. Cold water only.
Price of the double room: 300 bath
Booking: you have to send them an email or call them. More info on their website
Trek from the Greenleaf Guesthouse:
Half day: Visit of the caves, swimming in the springs and observation of bats at nightfall. Price per person: 500 bath
Full day: Trek in the jungle with an English-speaking guide and meal included. Price per person 1500 baths
Special price for the 2 treks together: 1800 Baths.
Good to know
if you book the treks at the Greenleaf, they will pick you up at Pak Chong by car… They even came after midnight for us…. We might as well tell you that we are grateful to them. Other Guesthouses offer the same service, don't forget to ask!
That's it, you know everything! Ready for a little trekking????
Note: This article containes affiliate links. By using our link you do not pay anything extra, but we'll earn a small commission. Thanks for your support.