When I told one of my best friends about our intention to cross Switzerland on foot along the Via Alpina, he replied something like that:
Thar's a weird idea… why would anyone want to do this?
At the time, perhaps a little surprised by the question, I didn't immediately know what to answer… And yet, there are many reasons why we decided to embark on this project!
In this article, I will therefore try to explain a little more why we decided to attack the Swiss hiking trails:)
Partir à nouveau à l'aventure
If you ask us what were the most memorable moments of our trip around the world, we will surely tell you about this 8-day trek in autonomy that took us to Machu Picchu, about this week when we discovered the east coast of Taiwan by bike or this time when I climbed more than 6300m on a volcano in Bolivia.
And why do you think this is? Before each of these adventures, there was a small part of unknown for us that made the project exciting but also a little intimidating at the same time. And the same goes for this Via Alpina project! We don't know exactly how long it will take us or where we will pitch our tent in the evening, we've never walked so many kilometers with all our stuff on our backs…. But it doesn't matter! It is precisely this part of the unknown that will make the experience even more powerful and interesting!
Surpassing our limits
Even if the idea of this hike is not to attempt what one would call an anthletic performance, the fact remains that we will have to walk nearly 400Kms by crossing about fifteen passes that are over 2000m. On our scale, this already represents a nice physical (and mental) challenge! And to reach the previous point, it is also when you surpass yourself that you experience the most memorable experiences.
For example, I have an extremely precise memory of the moment when we arrived in the Machu Picchu compound after 8 days of walking. Fabienne was exhausted but extremely proud of what she had just accomplished. After surpassing our limits during this trek, Machu Picchu had a completely different flavor for us and that's also why we keep such a vivid memory.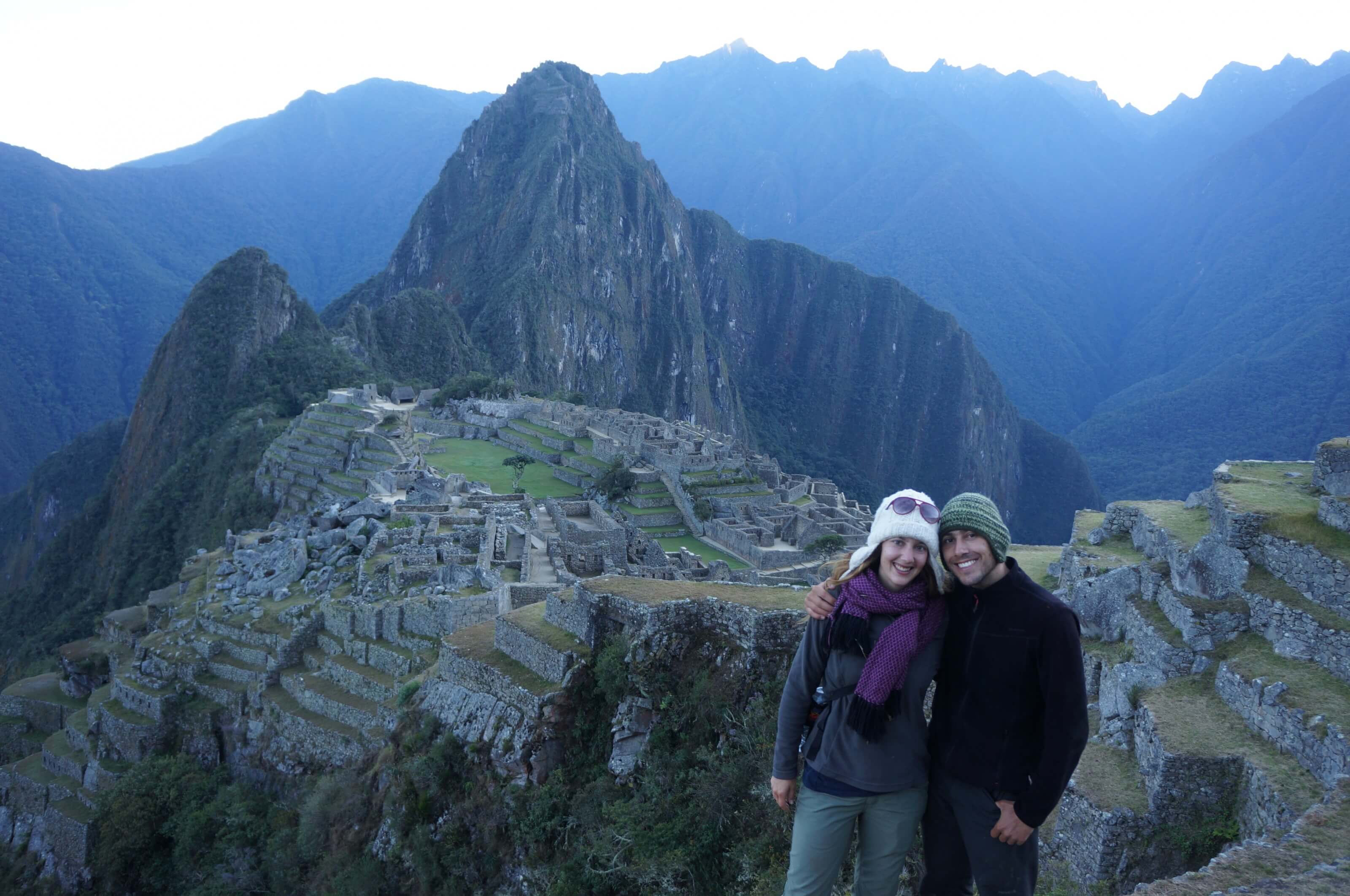 Discover Switzerland and the Swiss Alps
When you think of Switzerland, you obviously think of chocolate, watches, Roger Federer… but above all of: the mountains. Since our return from our trip, we have already done a lot of hiking in Switzerland but we are still very far from knowing our beautiful country (especially the Swiss German part)! For us, this project is also an opportunity to discover all these places that we don't know yet in our country. It's an opportunity to marvel at our incredible alpine landscapes, to meet the people who live there and to discover the best that Switzerland has to offer!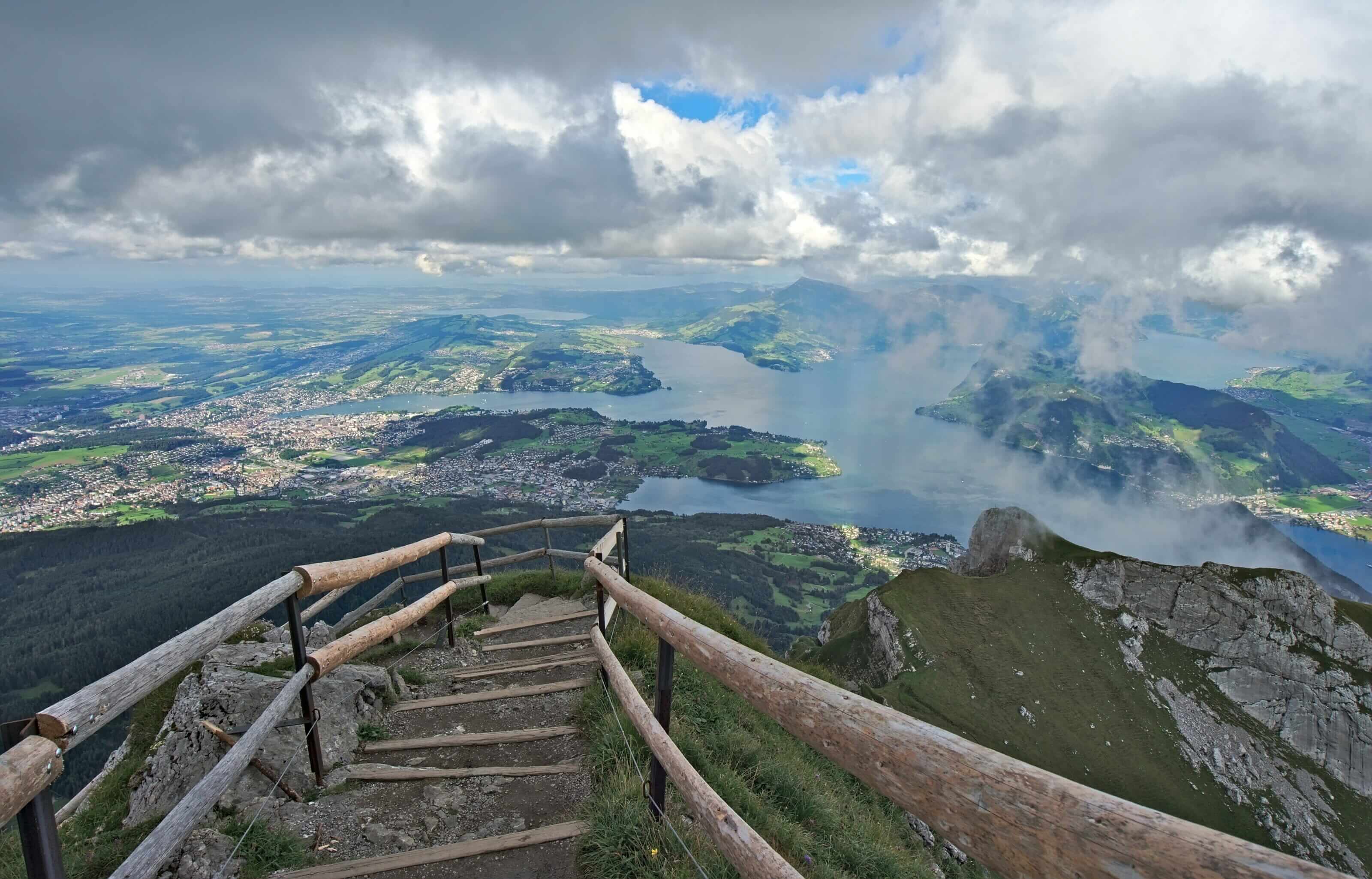 Visit Switzerland at our own pace
If you follow us, you know that we like to travel slowly and without planning too much in advance ;). For us, the recipe for a successful trip is often flexibility. When you take the time to travel without having too many fixed plans, you keep the freedom to change routes after meeting people and opportunities arise. And that's how we would like to live this Via Alpina. We do not want to impose a deadline on ourselves. We want to be able to stop whenever we want, take a break if the weather gets bad, rest if we feel the need, accept a spontaneous invitation etc…. We think that it is by leaving room for the unexpected that we can best discover our beautiful country.
Our ebook!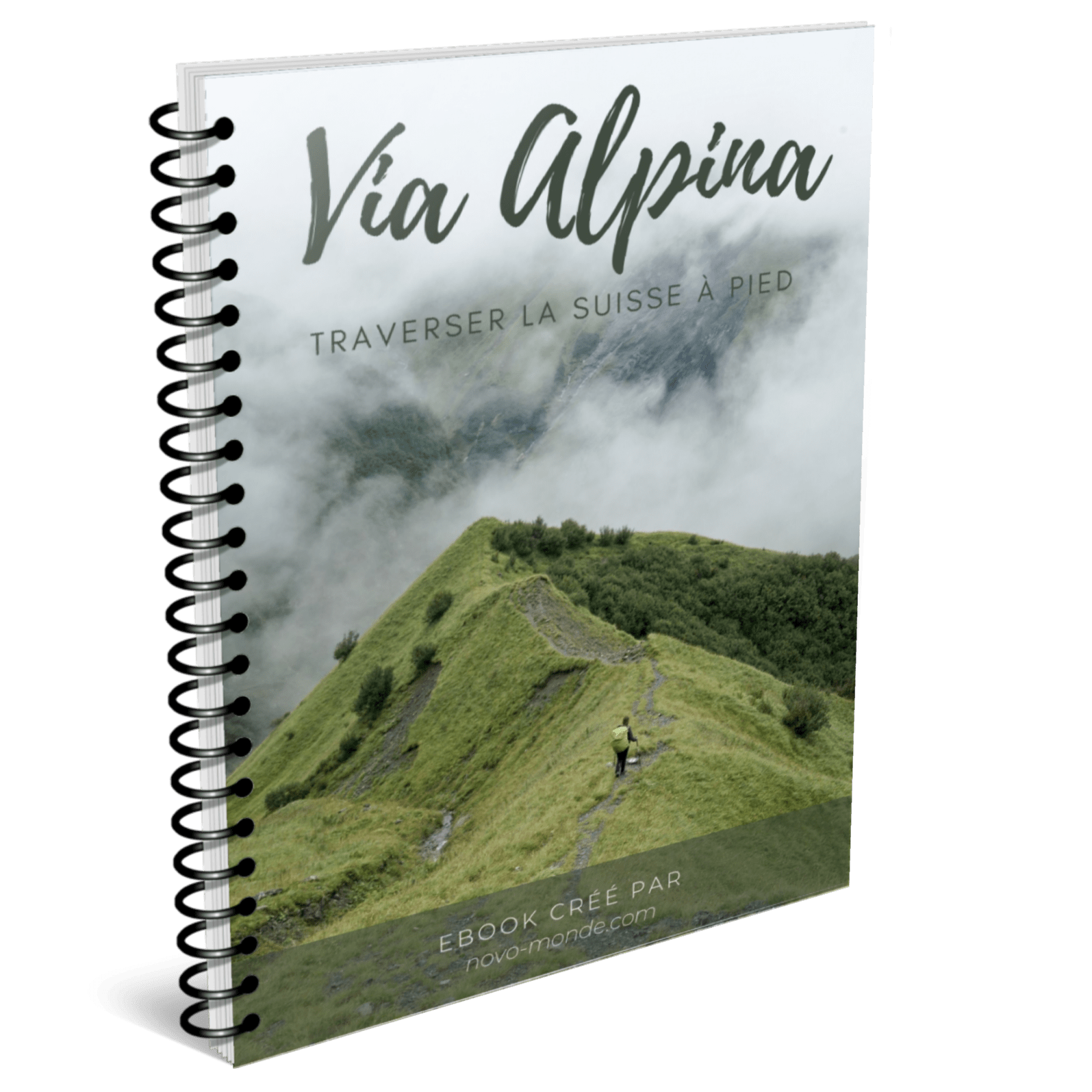 Are you preparing the Via Alpina for this summer? In the spring of 2020 we published an ebook that should please you. 🙂 More than 100 pages dedicated to this magnificent hike through the Alps. From the different stages of preparation, safety tips, the list of campsites to our detailed daily itinerary (with maps and GPX files to download): everything is there!
Find more information on the ebook here
If you prefer to have our ebook in epub format (for your e-readers), you can also buy it directly on Fnac/Kobo or Apple books (Then, if you want to get the GPX files of the Via Alpina, contact us by email at contact[at]novo-monde.com with your order confirmation).
Wild Camp under the stars
I don't know about you but if I like these hikes so much, it's also for the magnificent moments that you can live in a bivouac (wild camping). There is nothing like being able to admire a magnificent sunset in front of your tent in complete tranquility. Then, what about the show you can admire once the sun has given way to the stars… There is no need to say, when the weather is mild, it is worth all the hotels in the world:)
Travelling in Switzerland without being a millionaire
We would also like to take advantage of this great adventure to show that it is possible to discover Switzerland "without necessarily selling a kidney before leaving" (as Fabienne would say ;)). We know that our country is one of the most expensive in the world and many of you have told us that you have not yet come to Switzerland for budgetary reasons. Through this project, we hope to inspire you a little and make you want to discover our beautiful mountains in the simplest way: by walking and camping 🙂
Bringing back memories for life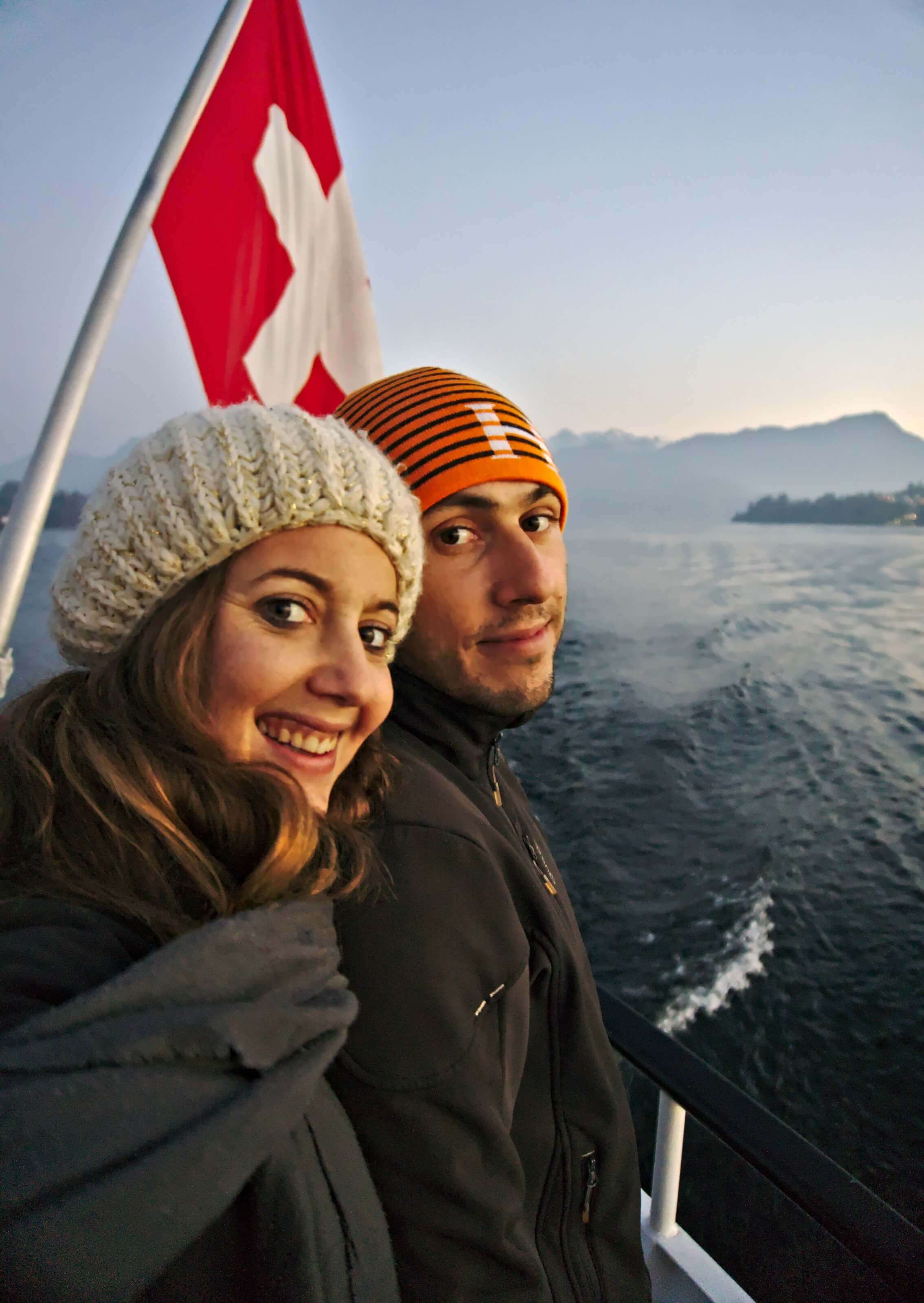 Because in the end, that's all that matters in life:) … Have extraordinary experiences, share them with the person you love and bring back indelible memories.
These are the main reasons why we decide to go hike the Swiss Via Alpina. I think I could probably have added 10 more reasons but you understand the spirit ;). We simply want to go on an adventure in our own country, to discover all these places that we don't yet know, to experience beautiful moments in nature and perhaps to make you want to take your turn at the Swiss hiking trails.
Via Alpina in images
Edit after the Via Alpina: There are so many reasons why we started, but in the end the reasons why we left don't matter… We came back totally amazed by this adventure (and a little tired we admit it) hihi
To better understand why you are 200% encouraged to embark on such an adventure, we invite you to discover our video made at the end of this hike (subtitles available):