The end of the year is approaching fast and it is time for me to make the now traditional summary in images and numbers of this beautiful year 2018, which went by so fast. I really like to do this exercise at the end of the year because it allows me to stop for a moment, to take a step back and measure the true value of all the work done during the year. If I say "traditional", it is because I have been writing this report for 5 years now:
2014: The year of our round the world trip, this journey that forever changed our lives.
2015: Return to Switzerland and start a new life in Zurich (well…. that's what we thought;))
2016: We decide to leave everything behind again to adopt a more flexible (nomadic) way of life and try to live from our passions
2017: Our first year 100% nomadic and working while traveling.
And now 2018… That's a lot of things that have happened in 5 years and I really like the way our lives are shaping up. I have the impression that we are going in the right direction and that we are gradually beginning to find our balance in this nomadic life (which has not necessarily been easy every day as we explained here)
But let's go to the point and look back at 2018, our 2nd year as a 100% nomad!
January: Estonia and Finland in the middle of winter
One of our goals for 2018 was to move more again (although you may find that we already moved a lot in 2017 😉 ). So we didn't wait long before getting back on the road. As we had a conference scheduled for the end of January in Helsinki, we thought it would be nice to take this opportunity to do a little road trip in the Baltic countries. We decided to start this trip with 2 weeks in Tallinn, the capital of Estonia because it is a country that we wanted to discover since we became nomads. It is the first country to offer e-residency and to allow anyone to become an e-Estonian from anywhere in the world to start a business in Estonia (without setting foot in it 😉 ).
We then went to Helsinki for our conference during which we had the chance to discover Finnish Lapland for a few days in winter. The landscapes we discovered in these northern regions in winter absolutely blew us away and we promised ourselves to come back longer one day.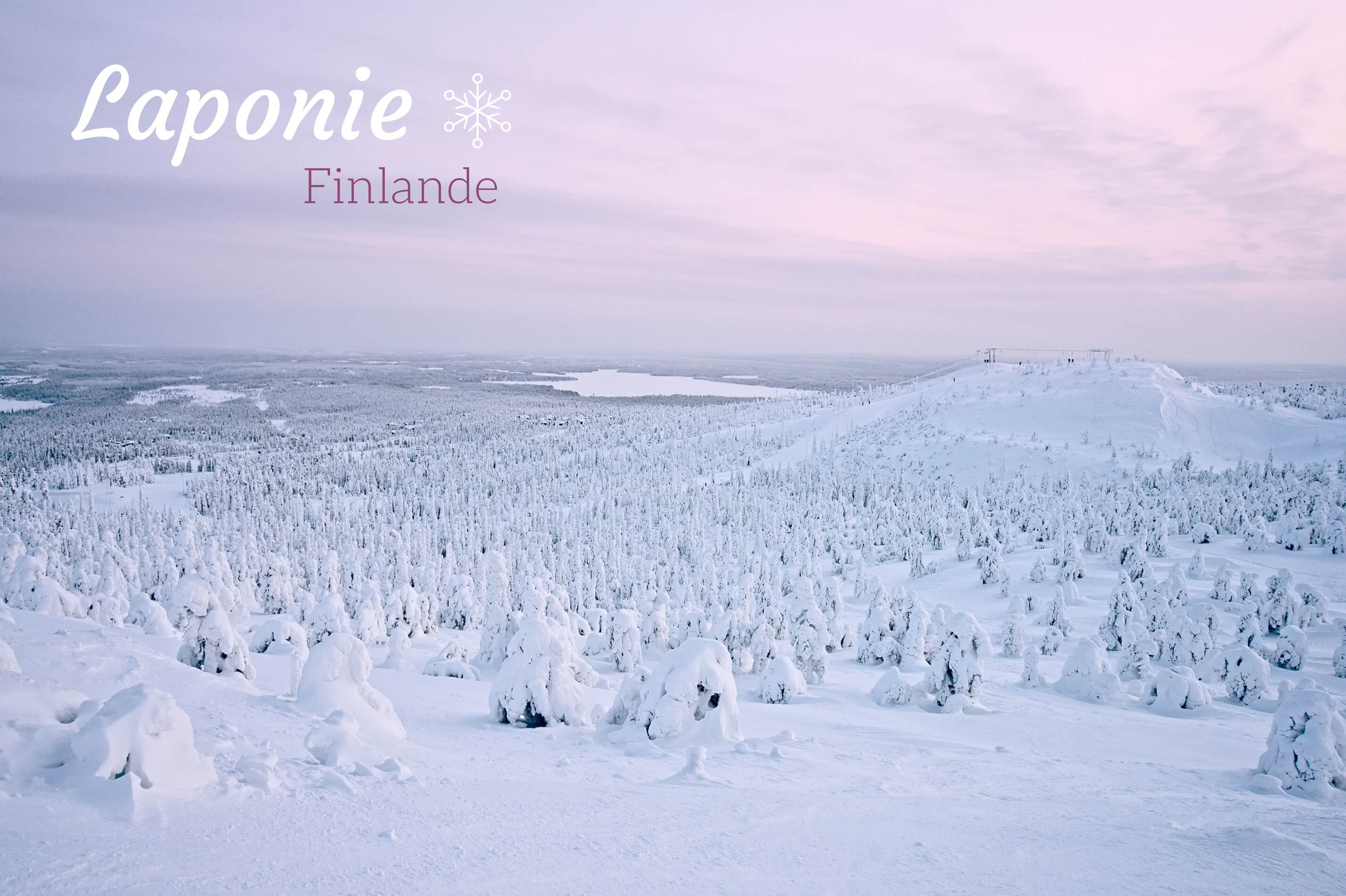 February: Road-Trip in the Baltic States
Instead of coming back to Switzerland from Finland by plane, we thought it would be much more fun to come back by bus via the Baltic States, Poland and the Czech Republic 🙂 . So after our conference, we took a boat back to Tallinn, then we went down to Riga by bus. We then took another bus to Vilnius, making a small detour to the hill of crosses, which is somewhere lost between these two cities. We then continued by bus to Poland and the city of Krakow and finally joined my sister in Prague for a few days of visits.
This month of February was also a bit of a test for us to see if we would be able to work while traveling so much. And we must say that we did quite well by renting an apartment in each place for a minimum of 5-6 days and alternating between work and visits. By the way, if you want a short summary of this trip in video, here is a gift 😉
March: return to Switzerland and departure for a 6-month road trip in France
Yes… 6 months of travel in France to work on a top secret project (so secret that you will be told what it is about exclusively at the end of the article 😉 ). As it was still a little cold in the north of France and we needed some sun after our trip to the Baltic States in winter, we thought we would start by discovering the south and the French Riviera. And even if we're not big fans of cities, we managed to find some pretty nice places to hike 😉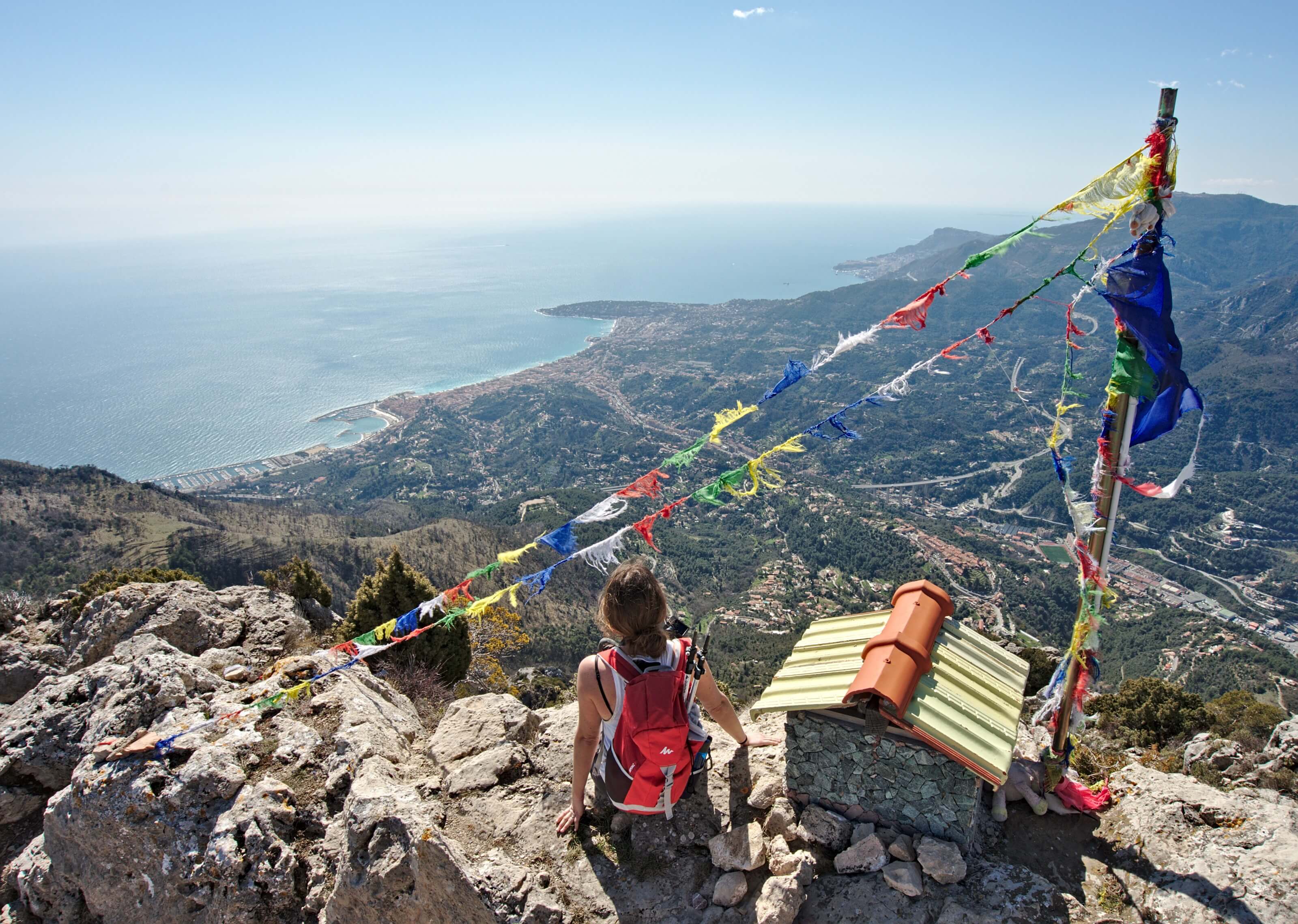 April: Release of our 1st book and french travel bloggers conference
The month of April 2018 will have been a rather special month and above all full of many emotions. First after a year and a half of work, we finally held our book Destination Tour du Monde in our hands for the first time. It's hard to explain how it felt the first time we saw it! A sweet blend of happiness and pride that rewarded all these hours of work in an instant!
And barely a week after the publication of our book, our blog was awarded the trophy for the best "Expert Blog" at the 2018 french travel bloggers conference in Aveyron. As you can imagine, we work a lot on our travel blog and being rewarded for the quality of our work has touched us a lot.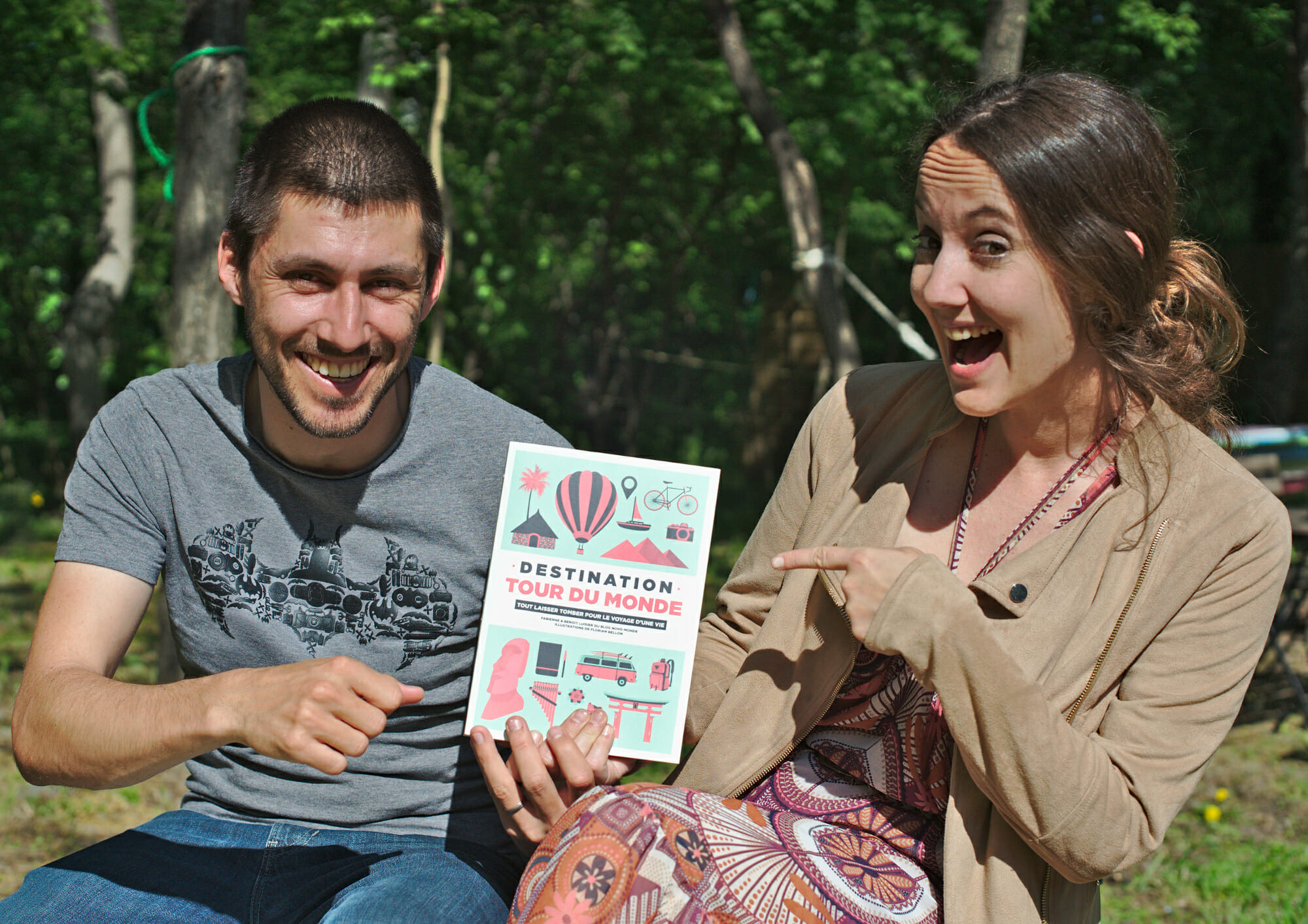 May: discovery of southwestern France
After all these emotions we kept on traveling to the southwest of France that we didn't know at all (like most of France in fact 😉 ). We discovered among other things the very pretty city of Bordeaux, the basin of Arcachon and its magnificent Pilat dune or the valley of the Dordogne for which we had a big crush (the medieval villages of the Périgord are just fantastic!).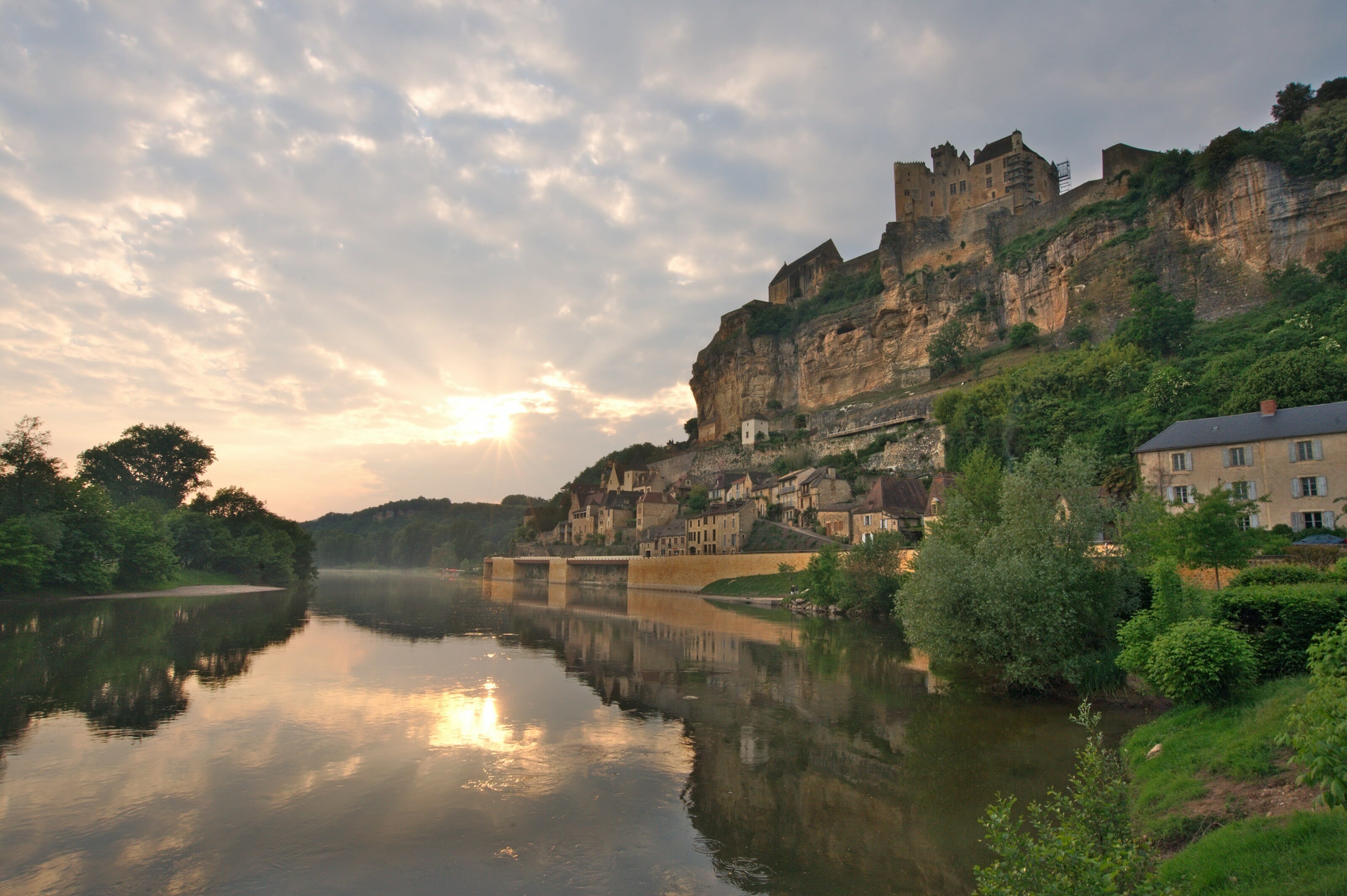 June: We continue to the northeast of France
After a brief visit to Switzerland for the opening of our book, we continued our French road-trip in the north, starting with Alsace, then the Bitche region, passing through Champagne and the Ardennes to the city of Lille. Once again, we knew little about these regions (just a little bit of Alsace because we have friends in the area) and we were once again amazed by the diversity of the French landscapes.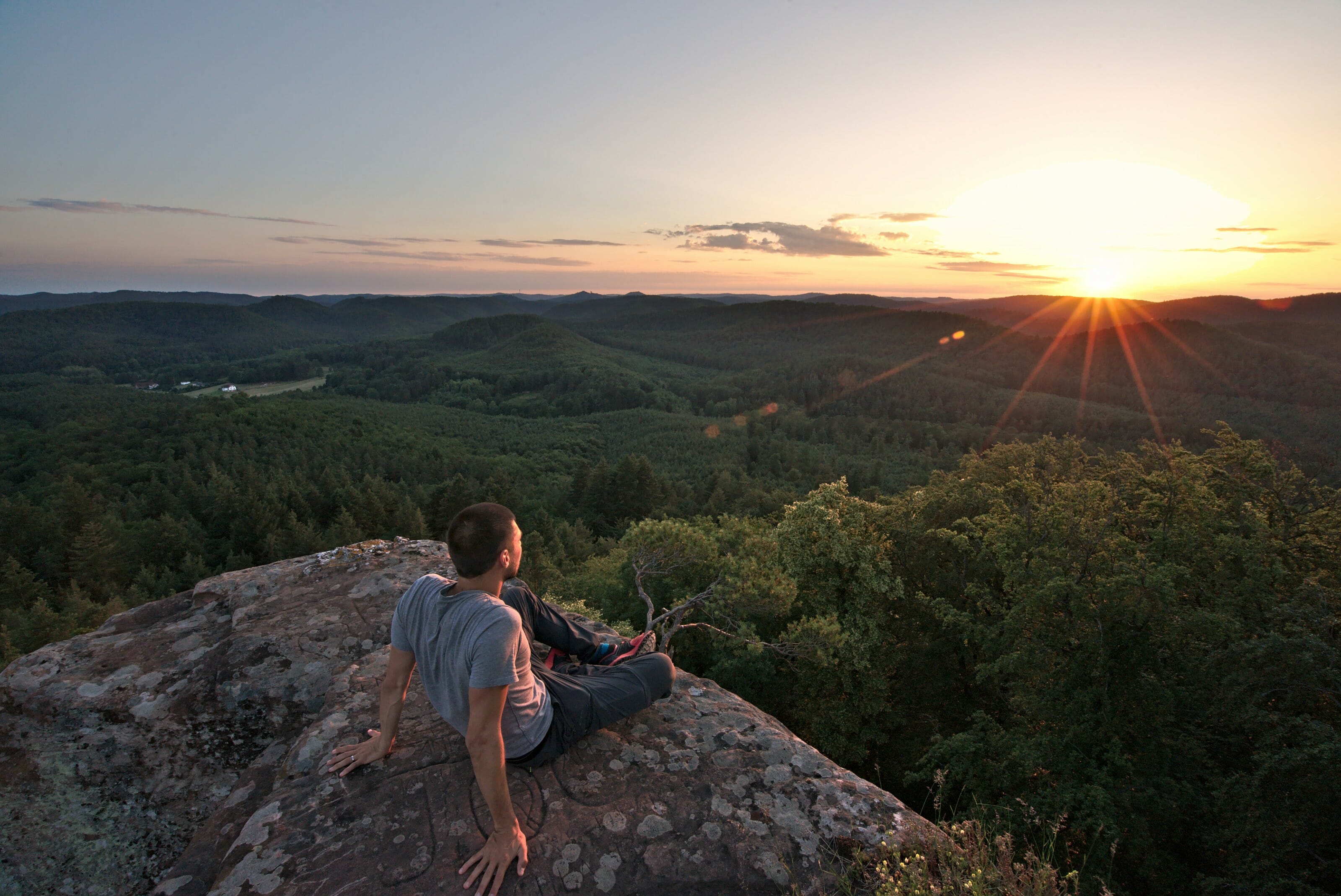 July: Opal Coast and Paris region
After a few very nice days in the north of France, we continued our beautiful discoveries by going down along the magnificent Opal Coast and the bay of Somme. We then returned to Ile de France to discover a little of Paris and its surroundings. And this year, in addition to the July 14 festivities, we had fun since we celebrated in the capital the victory of the French team at the football world cup!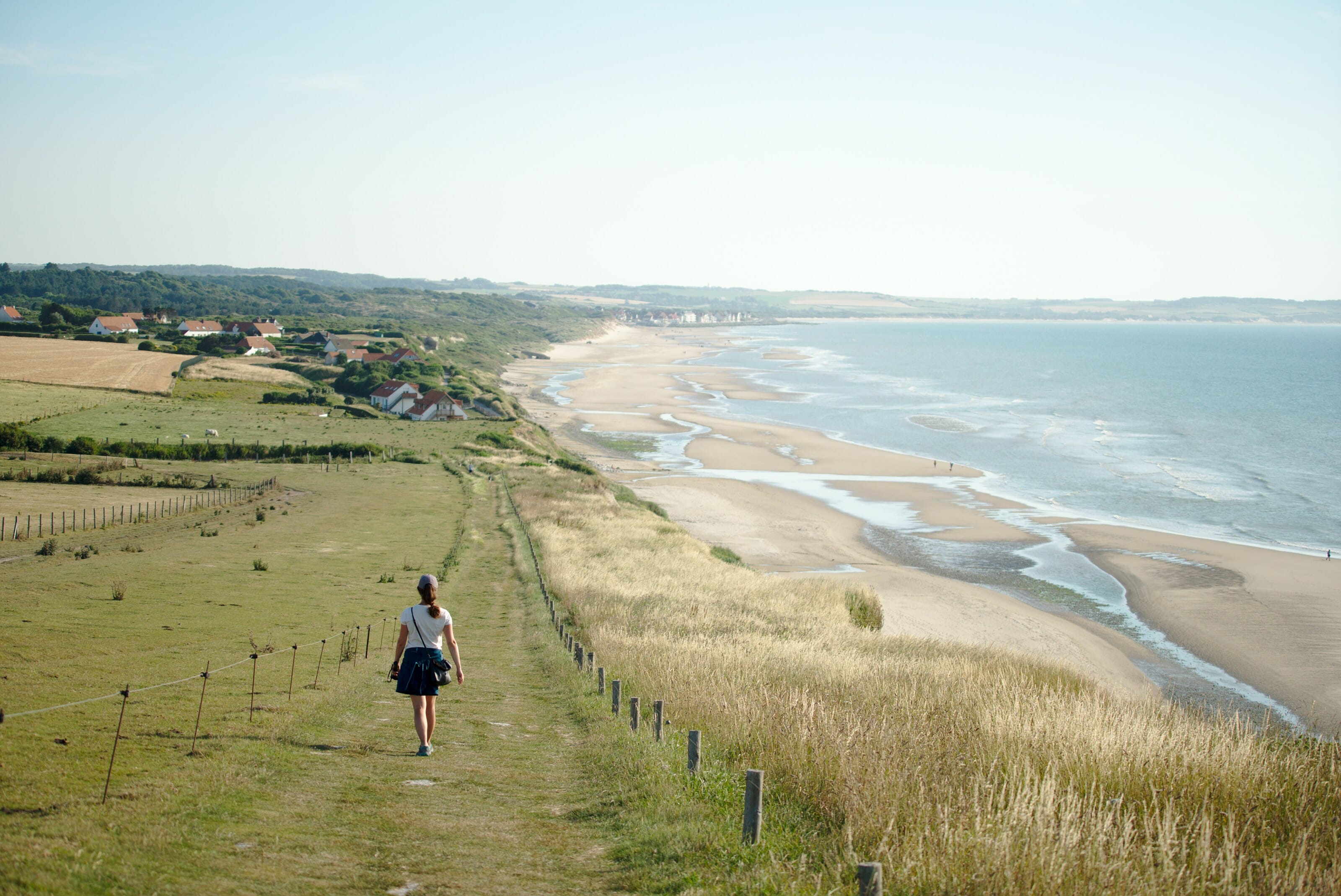 August: Brittany and end of our road-trip in the Alps
After our crush in 2017 for Brittany, we couldn't possibly do a road-trip in France without going back to see our Breton friends! So we didn't stay there for 5 weeks this time but we went back to the Crozon peninsula that we loved last time and we also discovered the Quiberon peninsula which is also worth a visit!
And finally, to finish this trip in beauty, we made a small detour through the French Alps that we absolutely did not know (it is that we already have enough to play with mountains in Switzerland 😉 ). We took the opportunity to do some nice little hikes that made us want to continue the roAnd you? how was your year 2018? projects for 2019?ute started on the Via Alpina to pursue on the GR5 to Nice.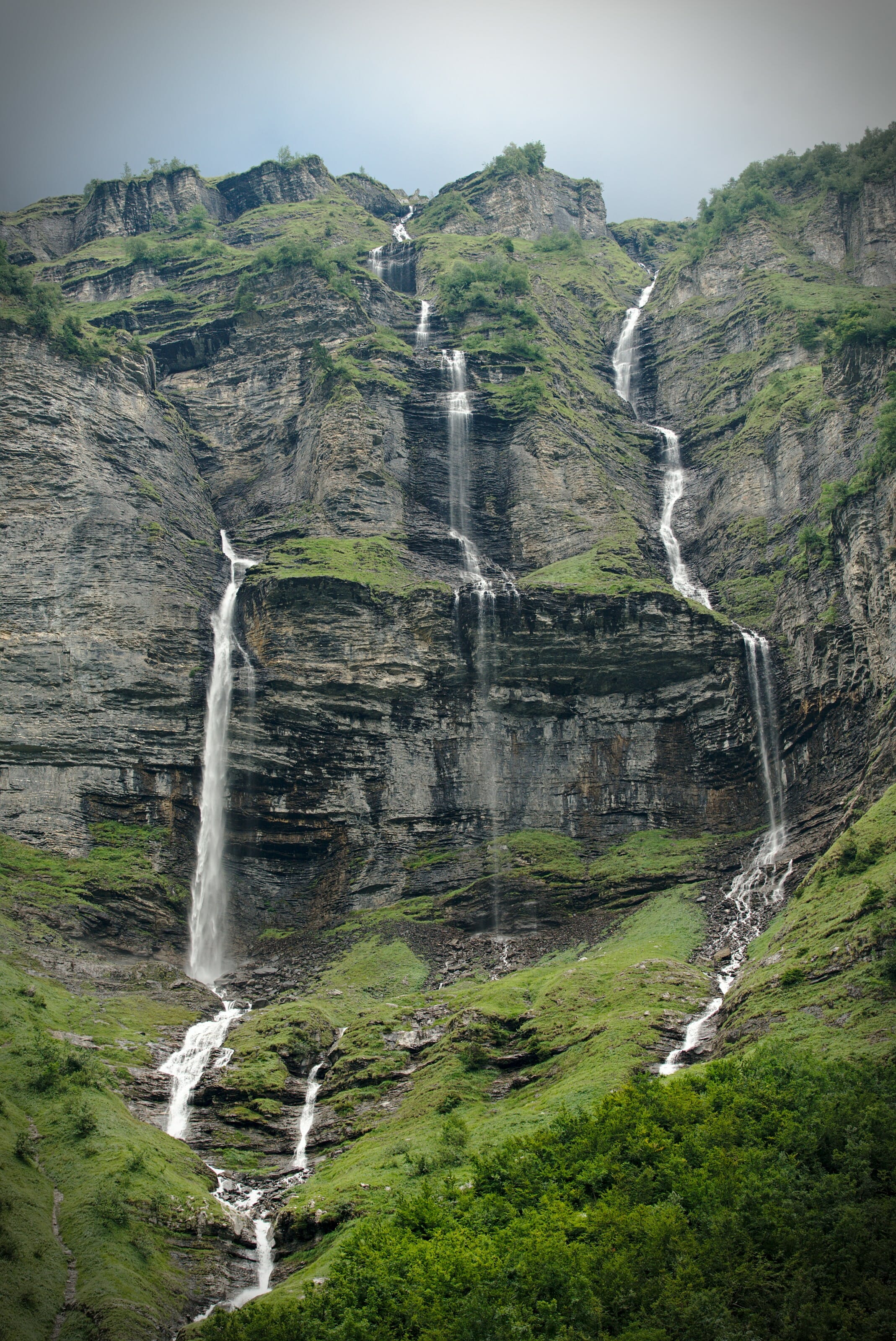 September : Kungsleden and Lofoten
We had already been spoiled this year in terms of travel, and yet the best was still to come. I don't think I'm going to forget September and the wonderful adventures we had.
Just back from France, we were already leaving with my sister and one of Fabienne's best friends for a week of autonomous hiking on the Kungsleden trails in Swedish Lapland. This week was simply perfect from A to Z! We had great weather, we saw our first northern lights, we were hiking among the reindeer and the colors of fall were just incredible! How fortunate to be able to share such moments with the people who matter to us!
After the Kungsleden, with Fabienne we continued with 10 days of Road Trip to Lofoten. So certainly during these 10 days the weather was more than capricious but even under the rain and clouds, the Lofoten are still damn beautiful! But let's stop talking, to give you an idea of this magical September, there's nothing like a few pictures!
October: some well-deserved rest in Switzerland
After all these adventures, we really needed a little rest in Switzerland and above all to work on our various projects. But October in Switzerland also rhymes with the beautiful larch trees that turn orange in the mountains. So between 2 work sessions we still went for a few hikes to enjoy this show (especially in one of our favorite valleys: the Val d'Hérens).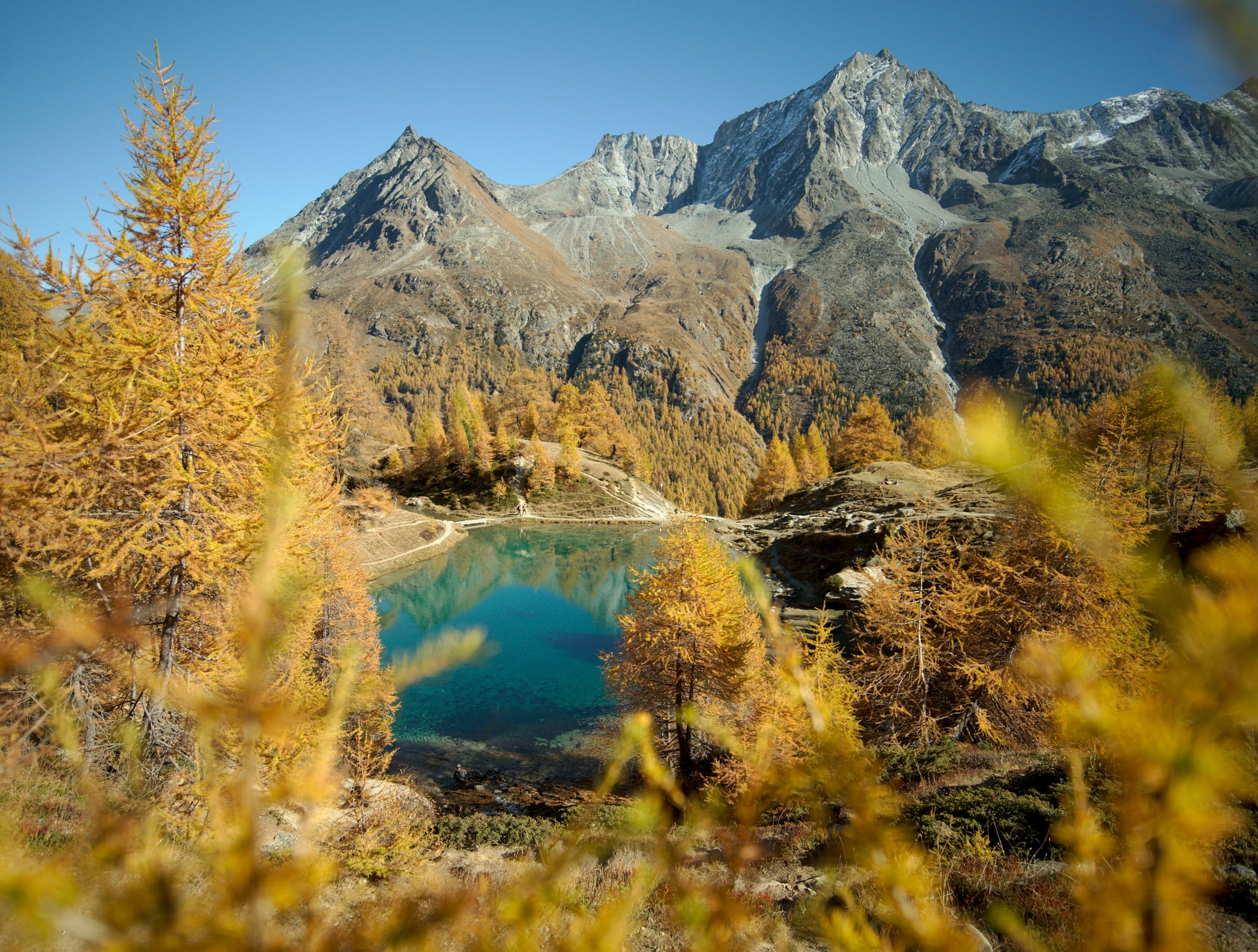 November: Learn Spanish in Tenerife
We already wanted to come to Tenerife in 2017, but the price of plane tickets discouraged us and we finally left for Menorca. It was only a matter of time, because this year we spent the whole winter in Tenerife until March. And to get off to a good start on your stay on the Canary Islands, nothing beats a good 2 weeks of intensive Spanish courses to get back in the game!
But the reason we chose Tenerife is not only for Spanish. This island (despite its seaside reputation) is a small paradise for nature and hiking lovers that we are. Especially with its magnificent Teide volcano which is also the highest peak in Spain with its 3718m.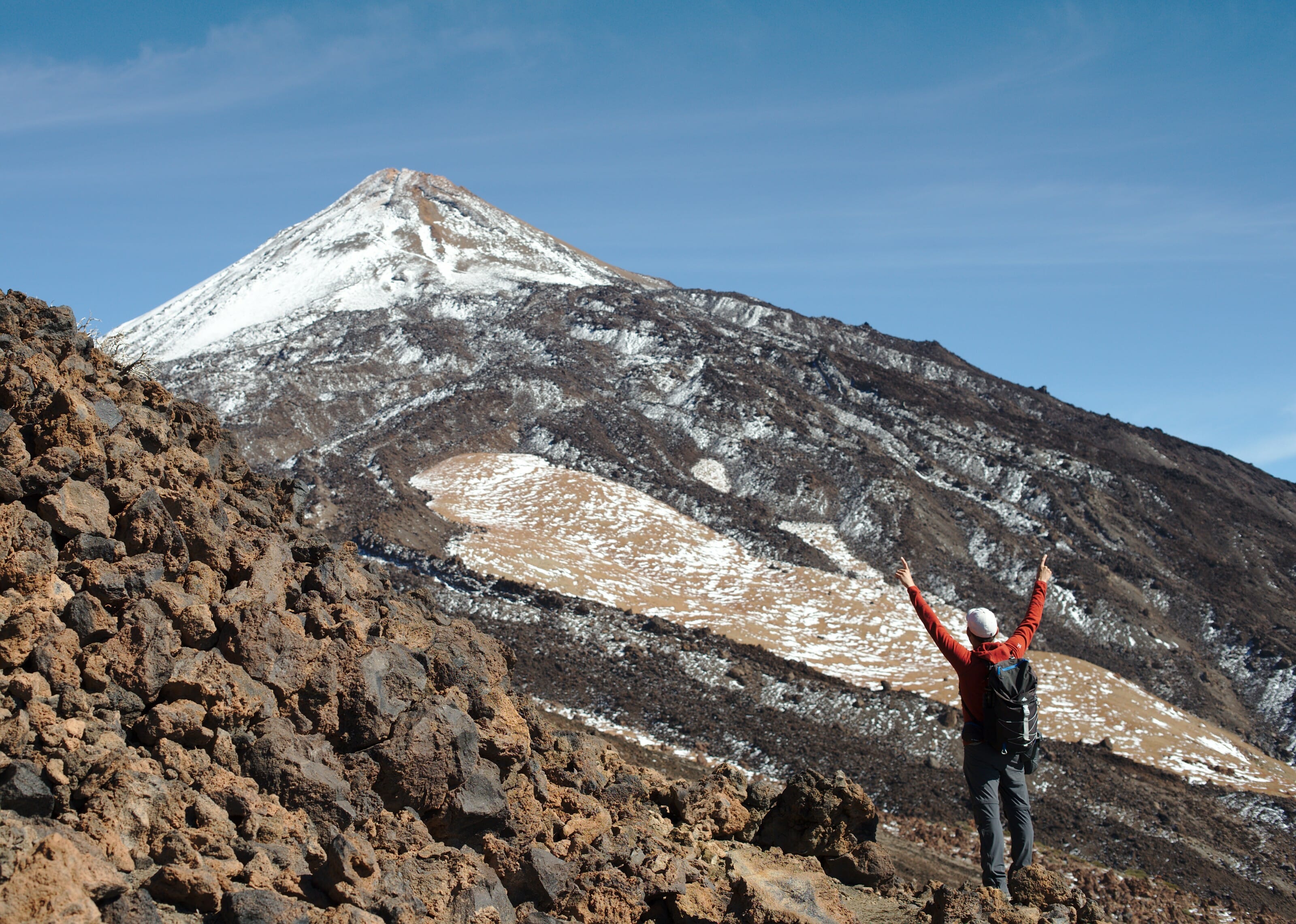 for thatDecember: Our first Coliving experience in Tenerife
It is also something that we told you about in our article on the advantages and disadvantages of nomadic life, it is not necessarily easy to find the right balance between work, the couple, travel, encounters… when you are nomads. So we thought that Coliving (meaning living in a place with other people who work online) might be something that would do us good.
So call it fate, but when we were looking for a winter apartment in La Orotava, we came across the Nine Coliving Tenerife site. Just when we were thinking that we would stay here for a month to test the concept of coliving, Fabienne came across an ad from the owner who was looking for a person or couple to help her with Coliving (for daily tasks but also for help with web marketing or photography). Without waiting we answered the ad and we met Anne the owner with whom the feeling was immediately great. We easily found a win win arrangement in exchange for skills and that is how we decided to stay at Nine Coliving until the beginning of March.
So we will come back soon in an article on this new experience (the article is here) for us but know that for the moment it is only positive and it is certainly an experience that we will repeat more often in the future.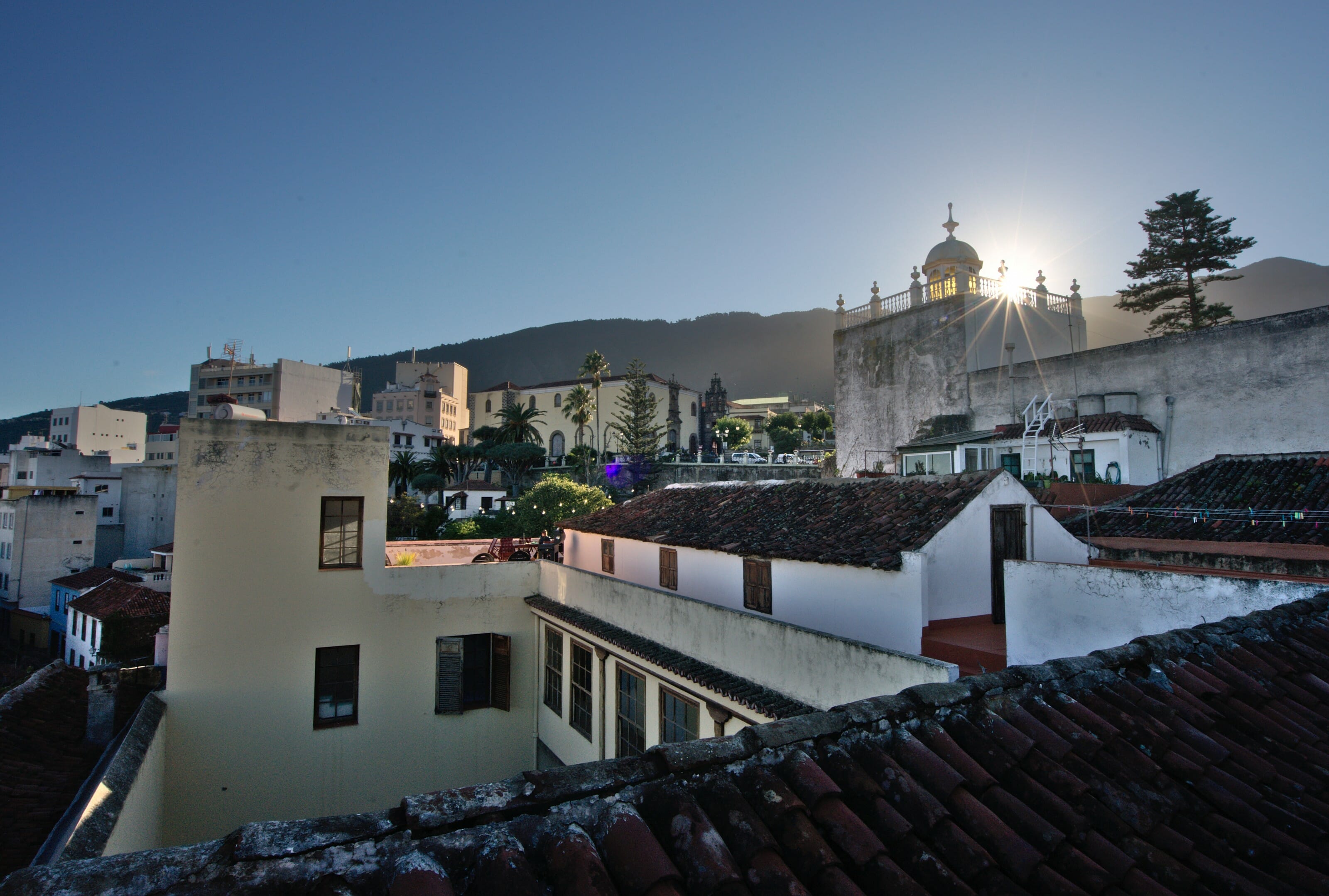 Our nomadic life in 2018
One of our objectives for 2018 was to move more and see how we could work while being more mobile. I must say that on this side the goal is rather successful 🙂 . We moved a lot in 2018 and that didn't stop us from working a lot. We found a good rhythm where we visit / hike more during the day while working in the evening when we get home and it works quite well for us.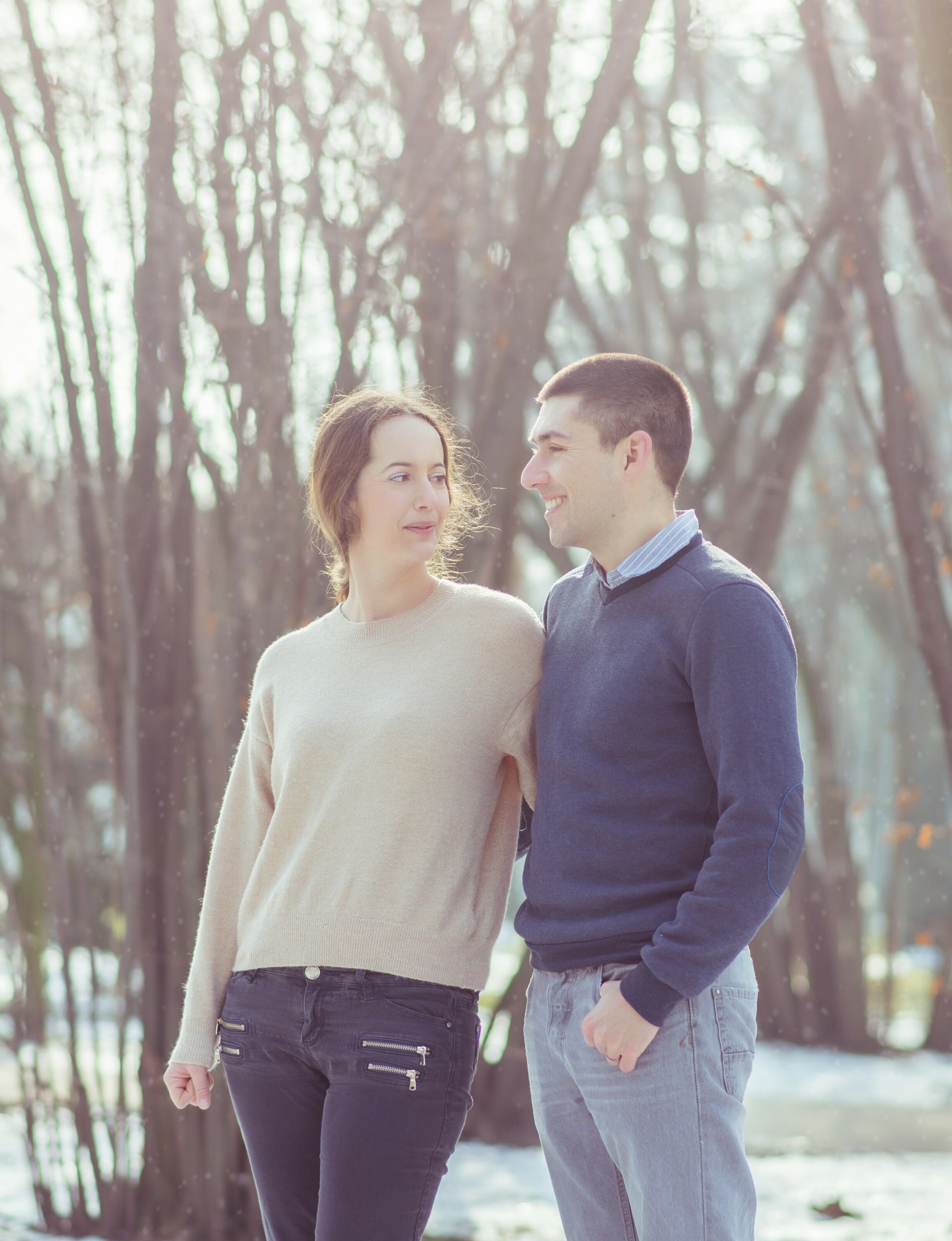 I find that it also had a beneficial effect on our work – couple balance, which was a little unstable in 2017. We were less thinking about work this year than when we were in Chiang Mai for example. So I wouldn't go as far as to say that we've found the magic recipe, but I think we're on the right track.
But if we moved more, we also moved less far. This year we stayed in Europe and the most distant destination we visited was Tenerife. We also tried to take less flights this year (we limited ourselves to 5 flights) to favour trains, buses whenever we had the opportunity (and the time). How to adapt our lifestyle to make it less harmful to our beautiful planet is an issue that we think about a lot and we will try to do better next year.
One new thing we felt the need for in 2018 was to have a basis somewhere when we return from our trips. Until now, every time we have a few weeks between two trips, we go back to Switzerland and guess where we landed… at our parents place!!!!! (#Tanguy 😉 ) So although they're probably very happy to see us once in a while 😉 we think it's about time we found ourselves a little home somewhere. So for the moment we keep our eyes open but it is possible that in case of a crush, we quickly buy a small apartment (in France, Switzerland or elsewhere) that we can easily rent during our travels…
Our working life in 2018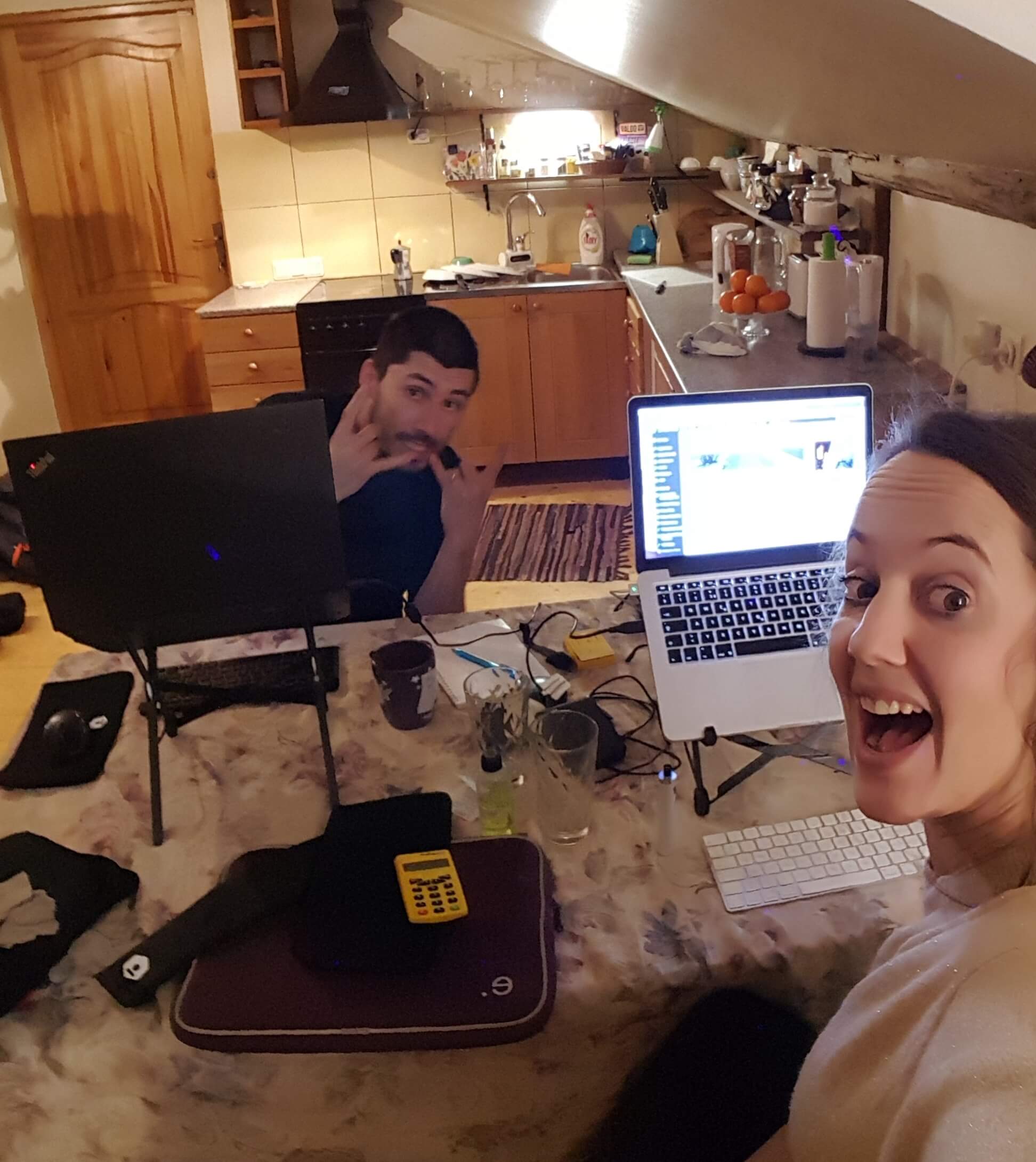 Even if on social medias we can give the impression of being on the move all the time (it's true that on facebook and instagram, we mainly share photos of our travels as well as our blog articles), believe us we worked a lot in 2018. Besides, we're thinking of a nice way to talk to you a little more about our daily life as nomadic entrepreneurs… but we haven't yet found the ideal format for the moment. By the way, if you have any ideas, we're interested 😉 (don't hesitate to leave us a little comment at the end of the article 🙂 )
But as we know you're curious, here are a few statistics about the evolution of the different things we worked on in 2018.
Our blog in some numbers
Maybe we don't give the impression that we are, but this year we are spending less and less time on social medias to spend as much time as possible creating content on our blog. The thing is, we don't really like the direction social networks like Facebook and Instagram are taking… Over the past 2 years, there has been more and more advertising on these networks and our visibility has decreased to encourage us to pay you to see the content we share on these platforms.
As a result, we prefer to keep control and give it our all to create the best possible content on our blog rather than waste too much time on social networks. Thanks to all your comments or e-mails, we know that what we write on Novo-monde inspires you and is useful to you in preparing your travel plans. And this is what motivates us every day to continue in this direction.
Craaaazzzyyyyyyyyy!!!!!

This year, almost 1 million of you visited our site (985,000 to be exact), which represents an increase of more than 50% compared to last year. You have viewed more than 1.5 million pages for an average visit time of more than 2 minutes. Six years ago, we simply never imagined that so many people could read our little adventures and it encourages us enormously to keep writing the best possible articles on novo-monde.

We soon have 6500 comments on the blog (1000 more than last year). And as you know, the main reason we share our stories on our blog is because of the exchanges we have with you. So keep commenting and sending us emails! We love it 🙂
In 2018, we wrote 34 new articles and about ten new pages (not counting all the articles/pages that were completed and updated). I would say that over time we write a little less articles, but that's mainly because we write much longer articles. Where before we could have written 2-3 articles, we now prefer to write a single more complete article on a subject.
We have exceeded the 7000 people registered in our Newsletter. Until this year, we may have been a little irregular on the newsletter, often due to lack of time. But we intend to fix this in 2019 because the Newsletter is the last means we have left to communicate directly with you without going through social networks. So if you have still not subscribed to our Newsletter and you want to receive some of our news directly in your mailbox, sign up just below (of course guaranteed 100% travel and without spam 😉 ).

In 2018, the blog has clearly affirmed itself as our first source of income thanks to affiliate marketing that allows us to pay ourselves for our work while remaining 100% free and independent of the content we create on the blog (if you wonder how we make money with our site, everything is explained in this article).
Our activity on Novo-media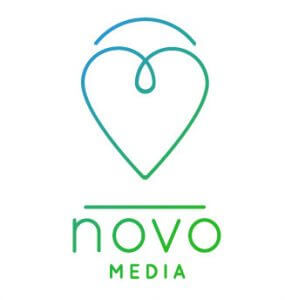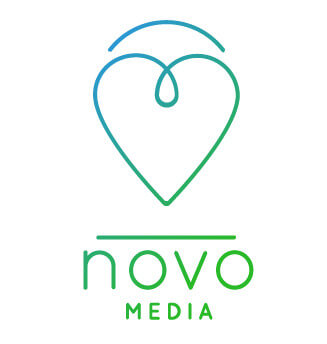 Novo-media is our 2nd occupation which includes our web development activities, digital presence consulting, training etc…. The idea behind novo-media was to respond to a growing demand (mainly from people who heard about us through our blog) for services such as website development or optimization, auditing or training / coaching in the field of digital presence.
I must say that we are still looking little bit for what we prefer to do at Novo-media and moreover in 2018 we worked on a lot of different projects:
We created 3 new websites for clients in 2018 (you can find our portfolio which is almost up to date here… 2 websites are missing 🙁 ). As for website creation, we're starting to get used to it with Fabienne (I'm in charge of development, hosting and photos while Fabienne is in charge of SEO, content and translations). But we also realize that to continue to have fun doing this, we must only accept projects that stimulate us and push us a little bit out of our comfort zone.
We did 1 site audit in 2018. It was a great project and we really think we have the right skills to perform complete website audits. We will certainly repeat the experience as soon as we have the opportunity.
Fabienne gave her first training on Pinterest and also tried WordPress coaching more recently. So as the 1st experience was very good, the 2nd was catastrophic. But in both cases we took good note of what went well and not so well to do better next time.
I gave my first conference to share my knowledge on optimizing website's loading speed at the 2018 french travel bloggers' fair. It was a great experience (and I think my conference was well done) but it took me a lot of preparation time for very little return… Let's say there's still room for reflection and improvement for next time.
We wrote 6 new articles on our corporate blog (only in french for the moment… english coming really soon) in 2018 and 10,000 people visited our site all year round (we still have work to do 😉 ). We really like to write about topics related to the Web (dev, SEO etc…) on our corporate website especially since it has the advantage of bringing us potential new customers and that we could also be paid with affiliate marketing.
My WordPress plugin novo-map has exceeded 1000 active installations and I have received a lot of positive feedback about it. I have a lot of ideas to develop it but I just don't have the time to do it more seriously. I hope to have more time to devote to it in 2019.
So as you can see, we did a little bit of everything on Novo-media in 2018 and I think that a 2019 objective would be to focus on one or two of these points in order to specialize a little. Because until further notice, we can't do everything and the days are only 24 hours long… let's see what happens 😉
Our book Destination Tour du Monde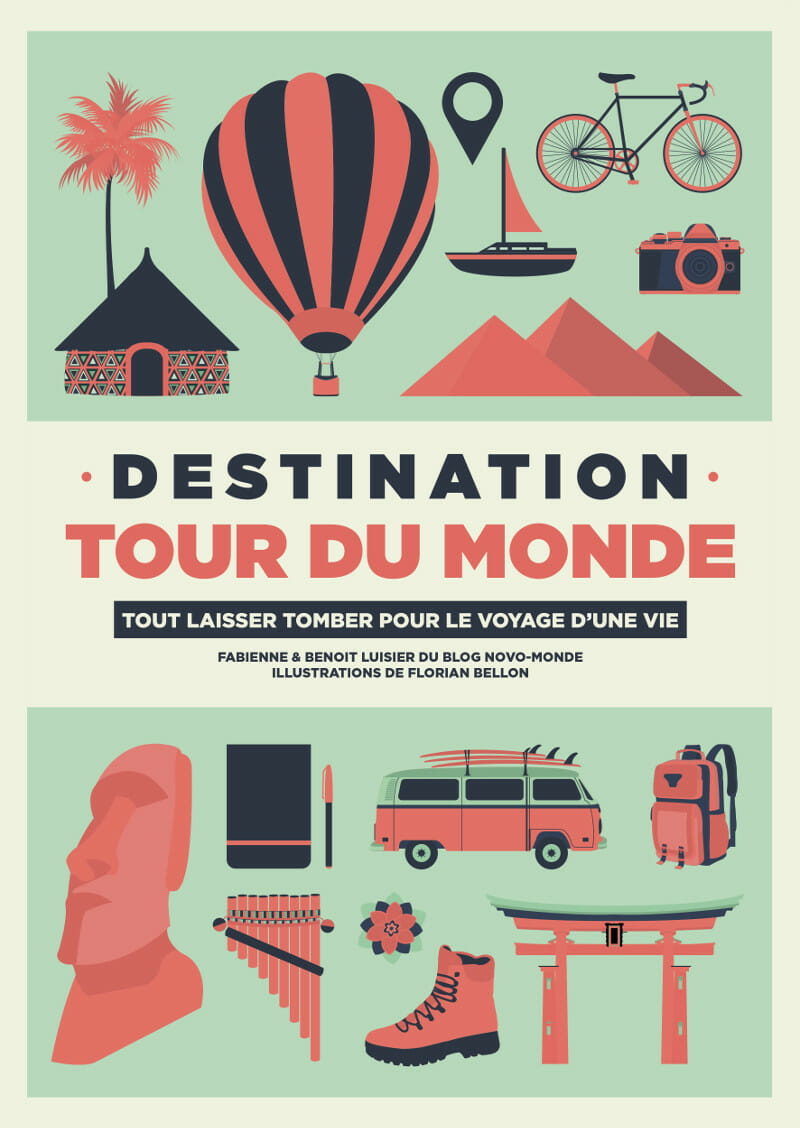 Last but not least, the promotion and sales of our baby "destination tour du monde" 🙂 (it will probably be available in english at the beginning of 2020). As this is our very first book, we had no experience of the rather particular world of publishing and we had no idea how many books we would be able to sell! So even if we were happy just to have published our first book, the idea was that as many people as possible read it (and therefore buy it 😉 ).
So we learned a lot from this experience this year and probably that this subject would deserve an article on its own, but here are some points that stand out
To be a writer in 2018 is clearly not easy!!!! Per book sold in bookstores (or on the net too), you earn between 1.5 and 2€. So I let you do the math of the number of copies you have to sell to get a salary from the book sales only ;). However, if you want to support us, you can buy the book directly through this link because by selling it directly through our site, we earn between 4 and 5€ per book 🙂
Amazon unfortunately rules the Internet… We have tried to develop a direct affiliate program with our publisher Helvetiq to sell as many books as possible directly via our publisher's website. But what we didn't calculate was that Amazon actually makes the difference on shipping costs. Where the post office charges sth. as 7-8€ per book sent by our publisher, Amazon offers almost free delivery (they certainly have great deals with the post office)… So we're a little bit forced to deal with it and that's why you'll also find our book on Amazon's website or the Fnac website. In fact, if you have already read our book and want to give us a hand, you could leave us a review/comment on the page of our book on these sites. That would help us a lot!
But what a pride to be able to hold our paper book in our hands and see it everywhere in bookstores in Switzerland and France (it is clearly more tangible than the blog 😉 ). Moreover, since the book is on sale everywhere in France (since November thanks to the great work of our publisher Helvetiq), many of you have sent us pictures of Destination tour du Monde in the storefront of your bookshop. That plus all the positive feedback we received on our book is the best reward we could have hoped for!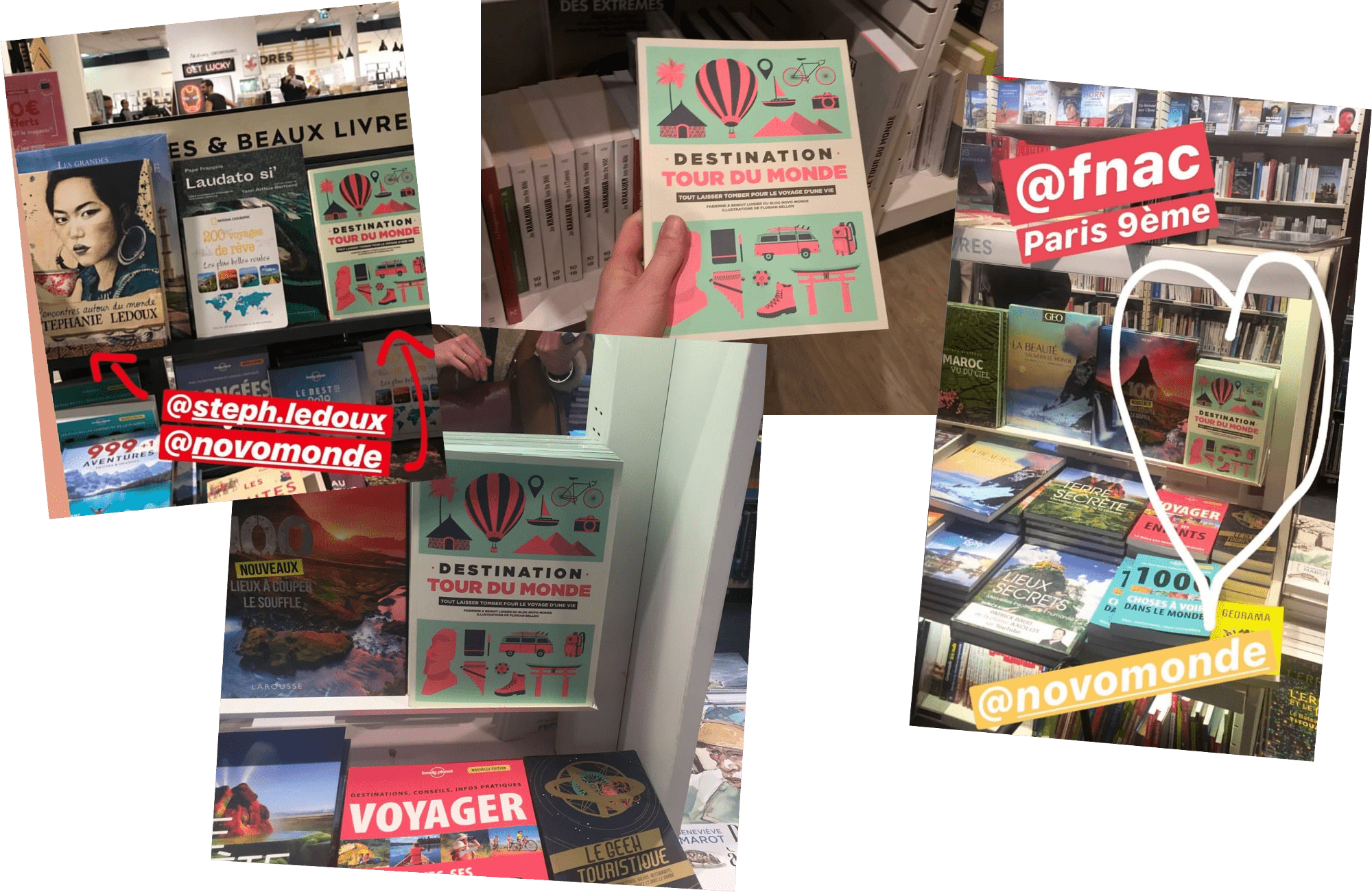 P.S. And for the curious, no, we don't know exactly how many books we've sold yet (we won't know until early next year) :)… But the signs are rather positive because the book has already been reprinted several times and it is currently out of stock on Amazon
our projects for 2019
So until the end of February, we will be in Tenerife but for the months of March and April, we will be back in France to present and promote this famous secret project on which we have worked a lot this year which is:
Our new book : beer hiking in France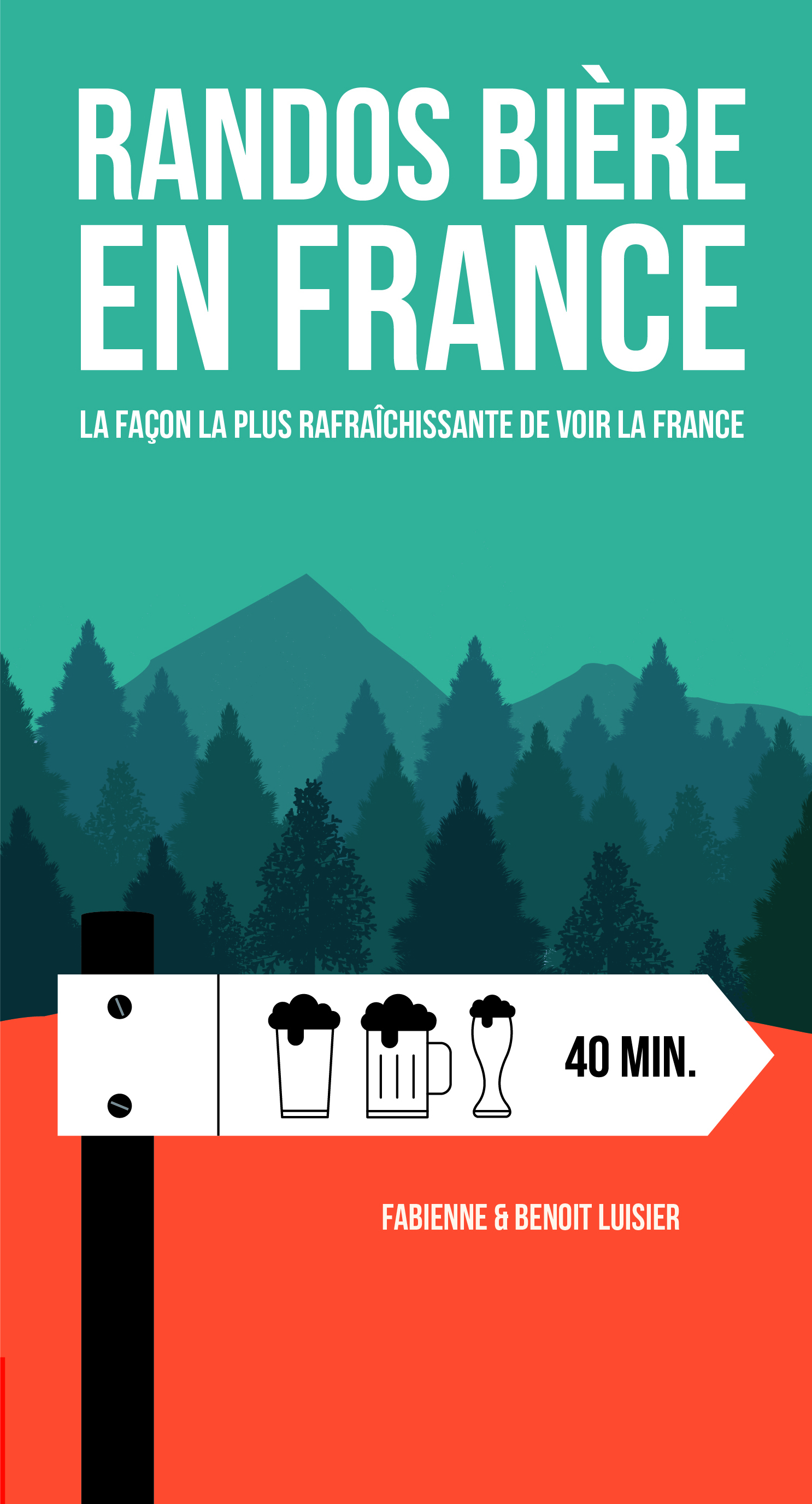 YES you have read it correctly :). In March we will release our 2nd book and it was the main reason behind our 6-month road trip to France.
I see you smiling… yes yes yes for 6 months we have indeed travelled all over France to hike and drink carft beers 😉
We had certainly already told you about it, but if we met Hadi (the founder of our publishing house), it was a little thanks to the book beer hiking in Switzerland. This book that we bought on our return from our round the world trip quickly became our favorite way to discover Switzerland and we love the concept! So when Hadi suggested a little over a year ago that we write the French version of the beer hiking, we obviously accepted right away.
The idea of Beer Hiking in France is very simple: 70 hikes, all of which end with a good local artisanal beer. With this book, we would like to show you the incredible diversity of France. But we would also like to introduce you to the know-how and creativity of the French brewery craftsmen who work with passion to restore beer to its former glory.
For 6 months, we gave it 200% to create beautiful hikes all over France and meet brewers who produce great beers by promoting traditional and local production. Honestly, we are too eager to present this book to you and we hope you will enjoy it!
And then??????
Frankly, we still have no idea at the moment! We don't have a plan after April yet and it's probably very good like that. We will do it by feeling according to our desires and the opportunities that will present themselves to us. That's why we love our nomadic way of life so much… for the freedom and flexibility it gives us.
One last word
To conclude this 2018 report, we would simply like to thank you once again for being more and more people reading us! It really warms our hearts to see that after 6 and a half years you are still here to read, comment and exchange with us on novo-monde. We have always thought that a blog should above all be a platform for exchange to be inspired, to help each other between travellers / nomads. And it is these exchanges that we have every day with you that motivate us to continue the novo-monde adventure with the same desire and the same state of mind.
All that remains is to wish you a wonderful holiday season and above all a lot of happiness for 2019.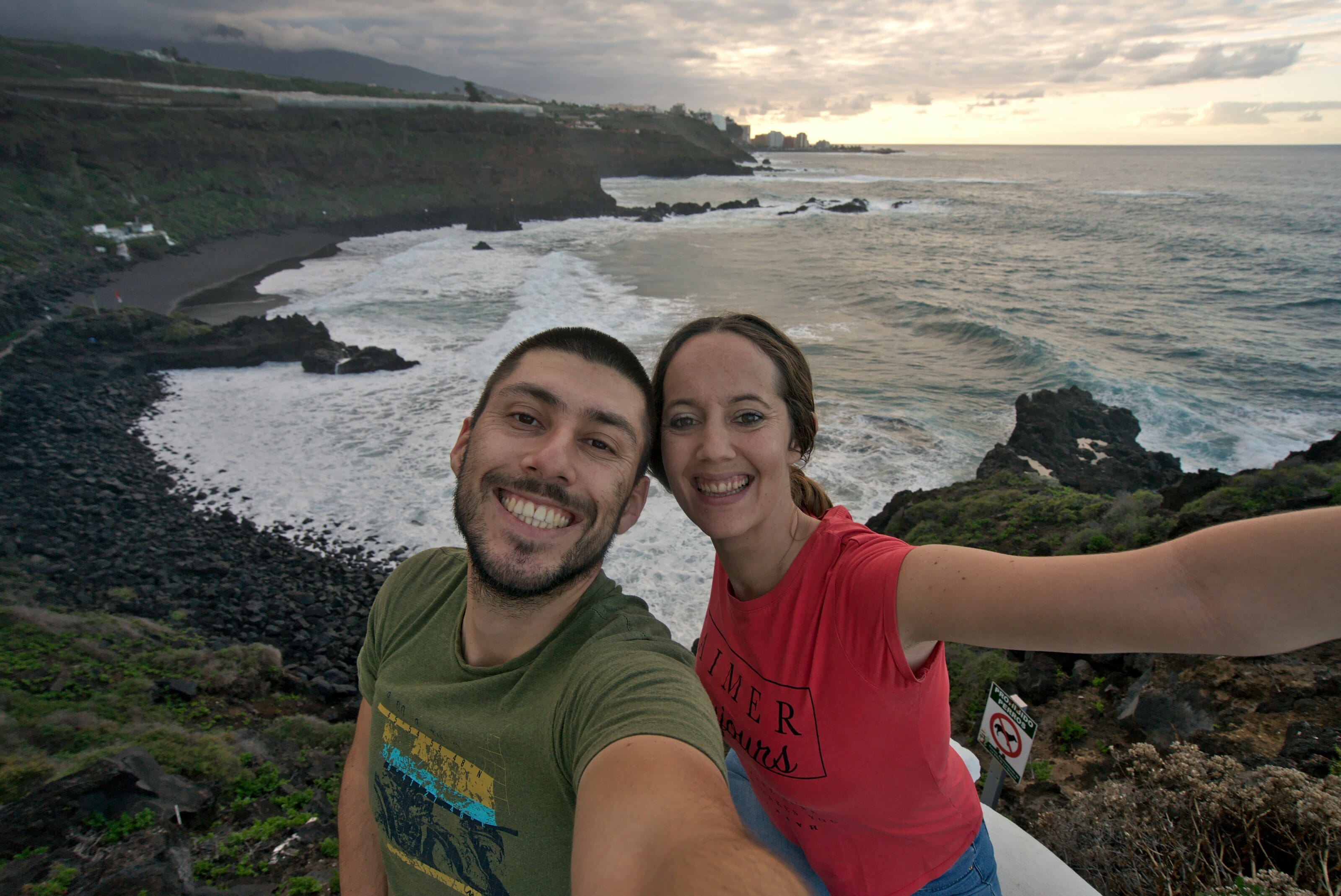 And you? how was your year 2018? projects for 2019?