The end of the year is slowly coming up and as I have been doing for the past 6 years (in french), it is time to take a look back ! It has almost become a tradition in December… I like to stop for a moment, take a step back to appreciate all that we have been able to achieve during the year… and set new goals for the future.
We've been publishing our annual reviews for the last 6 years in french. So far, we've only translated the 2018 and 2019 blog posts. If you speak some french you can click on the previous reviews (or use your browser translator instead)
Ahhhhh 2020… Nobody (or almost nobody) saw this one coming! The year of COVID, that tiny virus that kept us looked up at home for several months, and that has even managed to shake up sacrosanct global economy. I think we should all more or less be thrilled to be moving on to 2021 and finally leaving 2020 behind us (well… except Donald Trump lol 😉 ).
We're not going to lie to you, as for many people, 2020 has been a bit of a complicated year for us… It's the kind of year that makes you think and is conducive to questioning. But before talking to you about all this in more detail, let's first come back in pictures on this particular year…
Our year 2020 in some pictures
January: We spend 3 weeks at the Cloud Citadel Coliving in Briançon
In January we were still far from imagining what was going to happen in the upcoming month! Hannah, an English nomad with whom we quickly became friends in Tenerife, had suggested we join her at this brand new Coliving space in Briançon in the French Hautes-Alpes. As we did not know the region at all, we did not hesitate at all and met her again there.
We spent 3 great weeks snowshoeing, skiing and working of course 😉 . The cloudcitadel is a coliving as we like it: a human size place, with a warm atmosphere between the colivers and especially an incredible location in the heart of the citadel of Briançon and the Hautes-Alpes. Read our article about Cloudcitadel coliving.
February: Fabienne's grandmother passed away
We will have lived an intense month of February in terms of emotions… We were just celebrating the wedding of our friends Quentin and Mariette in the north of France when we had to return in emergency to the bedside of Fabienne's grandmother. She unfortunately left us a few days later (even if with hindsight we are relieved that she didn't experience COVID in her home for the elderly).
Fabienne being the only family left to her grandmother… we found ourselves having to manage many things at the same time: emotions, mourning, administration, moving and so on. It's also during these moments that we realize how precious the flexibility of our lifestyle is. We were able to put everything aside for a while to be there for our grandmother when it was important… and that's priceless!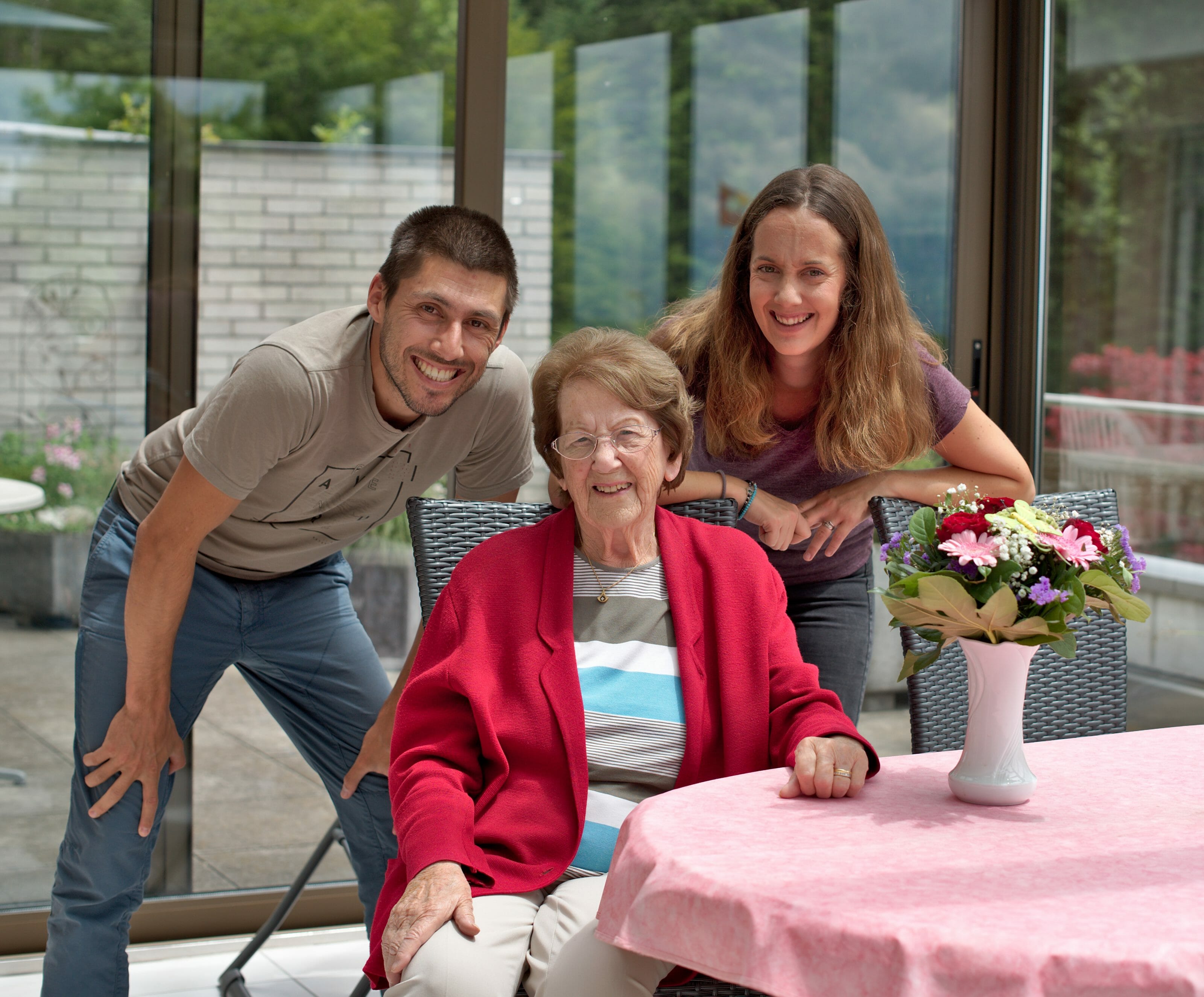 March: Boom… COVID hit
After this eventful month of February, we went back home to our mountains (in case you forgot, we now have a little pied-à-terre in Morgins, a small Swiss ski resort on the border with France) . We took the time to set up our apartment and to go snowshoeing with our friend Hannah who came to visit us.
We then went to Paris for the book fair and the world tourism fair (to promote our books) . And there patatra we are first announced that the fairs are cancelled. We feel well that the situation degenerates very quickly… We immediately take the decision to cancel the meetings we had planned with our readers in Paris and we take the first train back to Switzerland.
3 days later, Macron announced to the French that they "were at war", that lockdown would now be the new "normal". Switzerland did not take long to do the same… You know the rest of the story.
The last two weeks of March have been eventful… All these measures as drastic as exceptional have obviously had brutal consequences for a lot of people (including us, but we'll talk about it below). At that moment the thoughts were jostling in my head which pushed me to share with you the article that has been the most read and commented on this year: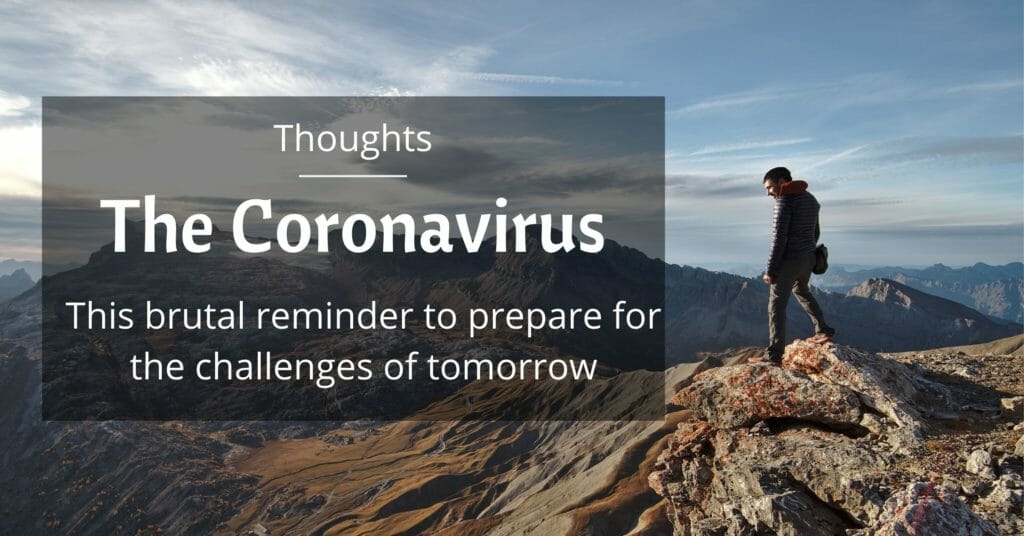 April: release of our ebook on the Via Alpina and lockdown with friends
In April, I receive a message from one of my best friends who works in Cameroon with his girlfriend. With the Covid they have to return to Switzerland while the health situation improves and look for a room for a while. As we have a spare room in our apartment, we invite them to stay with us. We will spend the whole month of April "confined" together to work during the day but also to play games, drink wine, cook, walk around (the confinement in Switzerland was less strict than in France)… and frankly it was a pretty cool month given the situation!
April was also the month of the release of our guide on the Swiss Via Alpina. You remember that during the summer of 2017 we crossed Switzerland on foot through the Alps… well after months of work (especially Fabienne who did all the writing and layout), we released our 3rd book on this wonderful adventure, in e-book format this time. You'll find absolutely everything you need to know (preparations, GPX maps, day by day stages, infos, photos…) if you decide to go hiking on the trails of the Swiss Alps.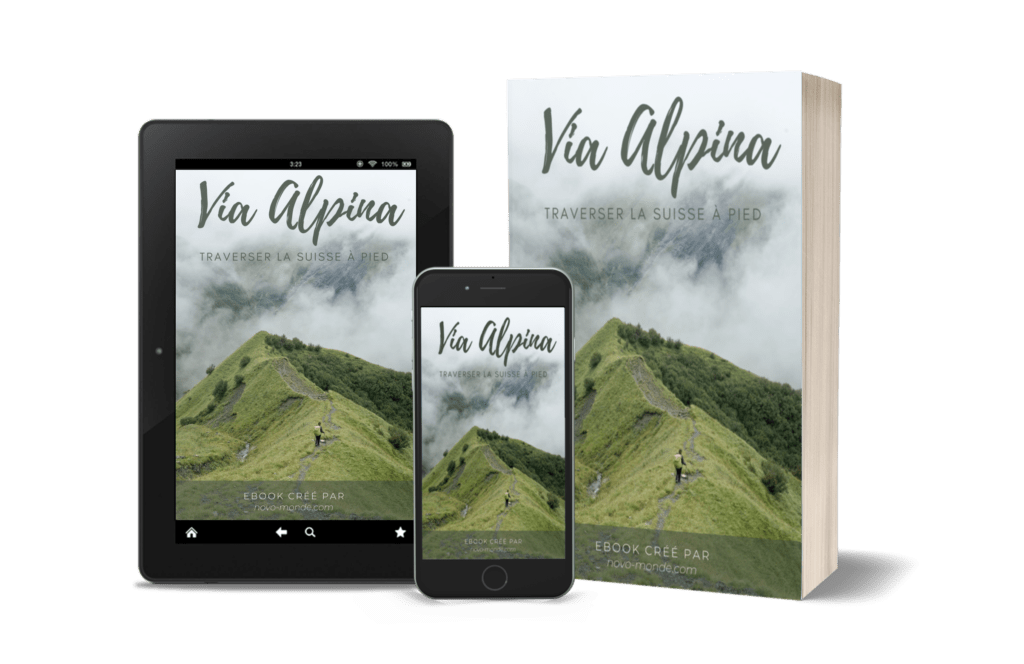 May: end of the lockdown and getting back to hiking
With the relaxation of the sanitary measures, we start hiking again a little further away from home and/or with some friends. Frankly it feels good to go out and find a semblance of social life. I particularly have a wonderful memory of this 3-day hike on the heights of Lake Geneva with my sister and friends: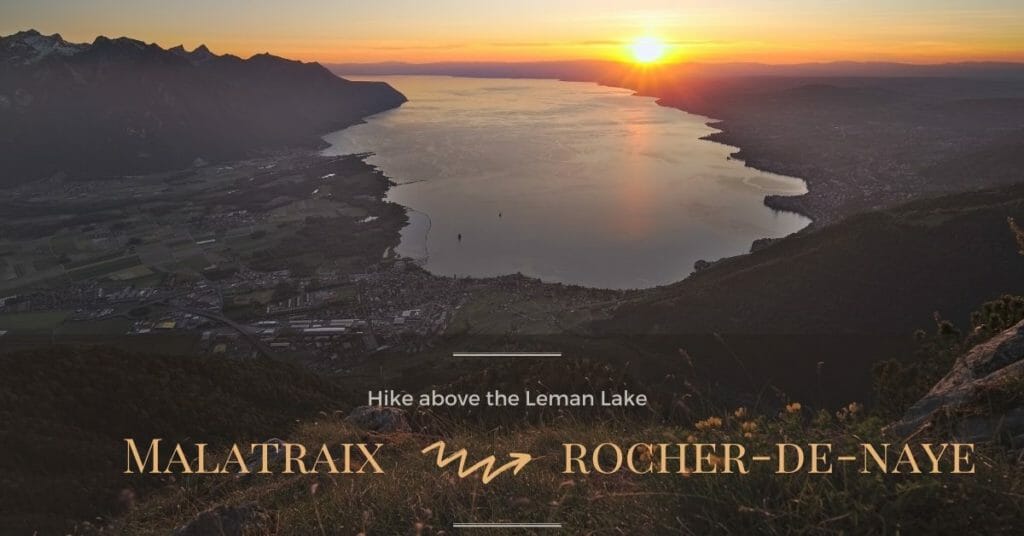 In May Fabienne continued to work hard to finally release the brand new version of our free ebook to prepare a round the world trip. This guide, whose 1st version dates back to 2013, has been downloaded by thousands of travelers (it's crazy when you think about it 🙂 ). But it needed a little bit of a makeover, as they say.
Fabienne having become a pro of Canva, she has created a wonderful document with all updated information that should help future long distance travelers for many years to come 😉 . I let you judge:
June: Crossing Switzerland on foot by following the Jura Crest Trail
In June we couldn't stand to see our computers anymore and we had itching feets! As there was still snow at high altitude, we decided to go for a second crossing of Switzerland on foot 😉 … but by following the Jura crest trail this time (the highest peak of the Jura ridges is at 1679m, so snowwise this was perfectly fine).
The Via Jura is a 320kms hiking trail going from Dielsdorf (near Zurich) to Nyon on the shores of Lake Geneva with 14'000m of elevation gain. It is also a route much less taken than the alpine trails and which made us discover another facet of our beloved little Switzerland… And then what better than hiking to practice the sport of 2020: "social distancing" 😉
To learn more about the Jura crest trail, you can read our article here.
July: the snow melts and we hike further up.
Even if we really liked the Jura crests, we are still happy to be back on the "real" mountain trails… I don't know, we just feel good when we go hiking in the mountains. Maybe it's the calm, the power of the landscapes, the atmosphere in the huts, the challenging climbs that hurt your legs… We like everything!
Moreover it is in July that we made our most beautiful hike of the year on the tour of the Saint-Bernard… This magnificent 88kms hike (7 days of hiking with nights in huts), on horseback between Switzerland and Italy, passes at the foot of the Mont Blanc massif (Italian side) and the Combins massif. Judge for yourself:
August: Fabienne is working in a hut… and we're on the national news.
Usually we meet a lot of people while traveling and when we need more social contacts, we go for a while to a coliving space for example… But this year with Covid it's another story!
Fabienne felt the need to see more people, to do something more concrete away from the computer. So it was only natural that she accepted the offer from another Fabienne (the one from the Susanfe hut) to become a hut-helper for a few weeks. It's simple: she LOVED this experience and she came back feeling much better! So much so that she's going to do it again next June. If you are interested, she tells you about this experience in this blog post.
Ohhh and the little surprise (well… the big one) of the month is that we made it to the Swiss news. It seems that our nomad lifestyle is still quite intriguing in our country. 😉 . You can watch our passage below (minute 26:30, in french)
September: short trip to Piedmont, in the north of Italy
September will thus have been the first and only time of the year when we left Switzerland after the 1st lockdown. We took advantage of a friend's wedding (if in September it was possible) in Piedmont to explore a little bit this nice region that we didn't know yet at all. On the program: hikes, good food, good wine… everything we like 😉 . You can find our articles about the Gran Paradiso National Park and the Piedmont wine region here.
October: post-lockdown madness… we buy a van!
This year will have made us think a lot about a lot of subjects (more about that below)… but it will also have had the merit to make us (finally) buy a van. It must have been 2-3 years that we were thinking about it… The van is a bit of a dream for nomads like us! It is at the same time our means of transport, our home, our office … our bar lol 😉 . The only problem is thatthese babies are pretty expensive!
So we present you DAHU (yep, that's its name), a Toyota proace 4×4 H1L2 (understand that it is 2m high and a little more than 5.3m long). Dahu is also equipped with a real small power plant to allow us to be totally autonomous in energy. Here are some pictures of our new companion but for more details (choice, facilities, prices 😉 ), you can go read the full van presentation written by Fabienne.
November: Covid comes back!
In reality it was already since the middle of October that we felt this one coming back… Afterwards, once again in Switzerland we were lucky because we didn't experience strict lockdown as in France. With Fabienne we took advantage of the beautiful colors of autumn in our mountains by doing a lot of day hikes. I believe that in the history of the blog we have never written so many articles of hikes in such a short time… you can find them all here.
December: Our departure gets postponed
You will tell us that we may have been very naive but we did not really foresee such a strict return of the big sanitary restrictions. So in October we thought that we could rent our apartment for the winter, take our van and travel in the south of Europe until April – May. And that's what we did, we ended up renting our our place… the problem???? It's that when we handed over the keys to our apartment at the end of November, we couldn't go anywhere south (confinement in France, restrictive measures in Italy and Austria). So like 35 year old teenagers, we went back to Fabienne's dad's house while waiting for it to get better. #Tanguy 🙂
We are planning to leave today, on December 15th (the day France is lifting its strict lockdown measures) to drive towards a new coliving in Galicia (Anceu coliving) that we want to test while waiting for the Covid situation to improve #FingerCrossed. The idea of spending Christmas with other nomads and having again some kind of social interactions sounds like our best option.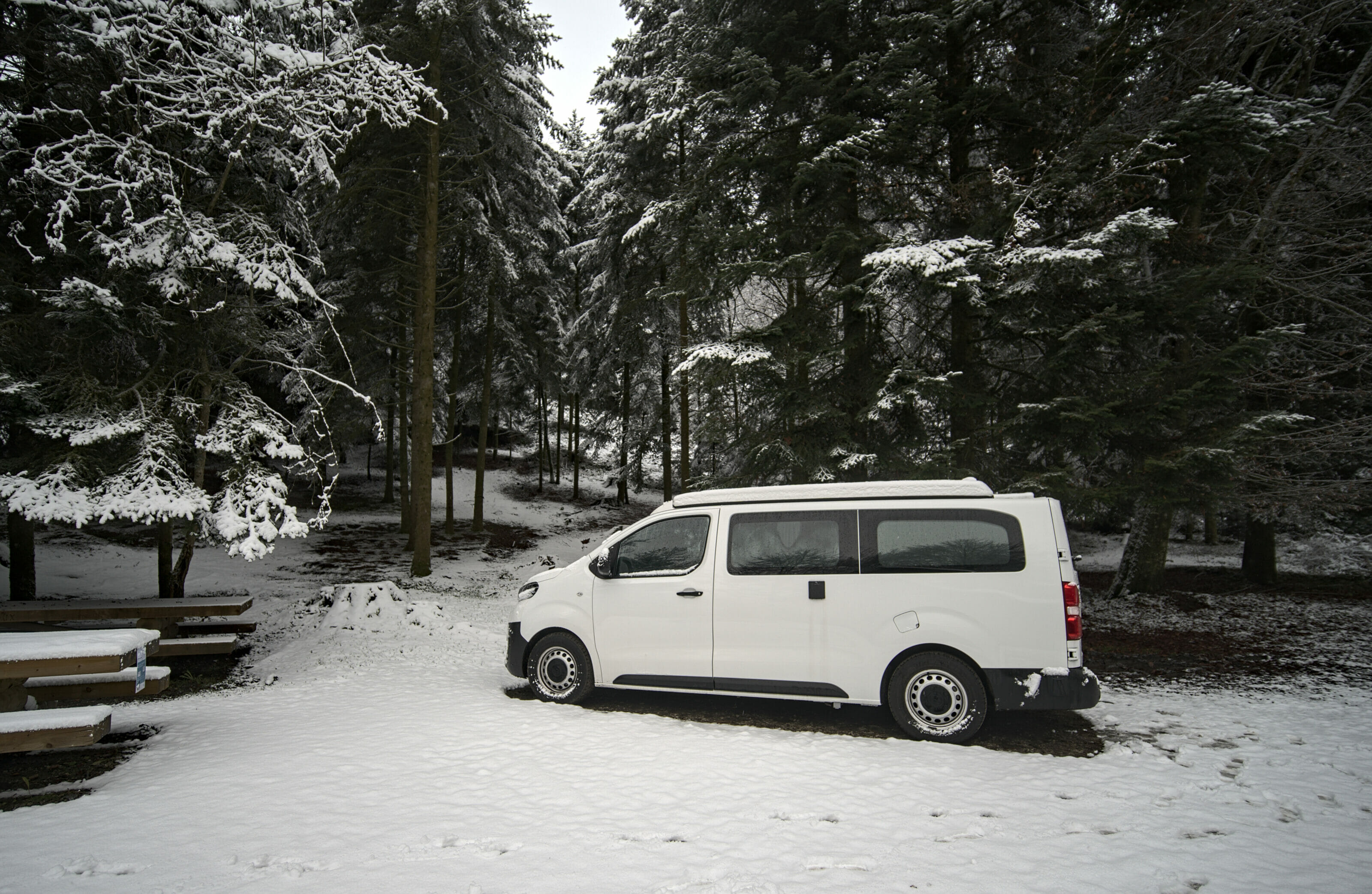 A look back on our 2019 survey
Last year we asked you for the first time a few questions to find out more about what you think of our blog, how we could improve it etc… So I said to myself that before I make an assessment of our year as such, I would give you a little feedback on your answers (thanks to the 250 people who took the time to answer):
How did you hear about Novo-monde?
41% by looking for information for a round the world trip, 35% by looking for information about a destination… and only 14% via social networks. This reinforces us in the idea of not losing too much energy with social networks (even if we continue to post a little on facebook and instagram) because most of you got to know us while looking for information online.
How often do you come and read something on our blog?
It was a good surprise because more than 70% of the people who responded come to read to us at least 1-2 times a month. A nice sign that shows us that you might like the things you read here. 😉
How do you prefer to be informed about the news on our blog?
52% by Newsletter, 27% don't need to be informed and come by themselves, 24% Instagram, 20% facebook. Here too, we're happy to see the Newsletter at the top since it is our favorite means of communication!
What do you like most about our blog?
A question that should perhaps be asked more often as the answers are so nice to read… Personally, I almost shed my little tear when I read your answers again. It gives a real meaning to what we do around here so THANK YOU!
What stands out a lot is that you appreciate our good mood, the simplicity of our sharing, our ethics, the "we talk to you like friends" aspect… You also like the complete articles with a lot of practical information, our "old school" way of functionning and maybe less "Instagramable" side. 😉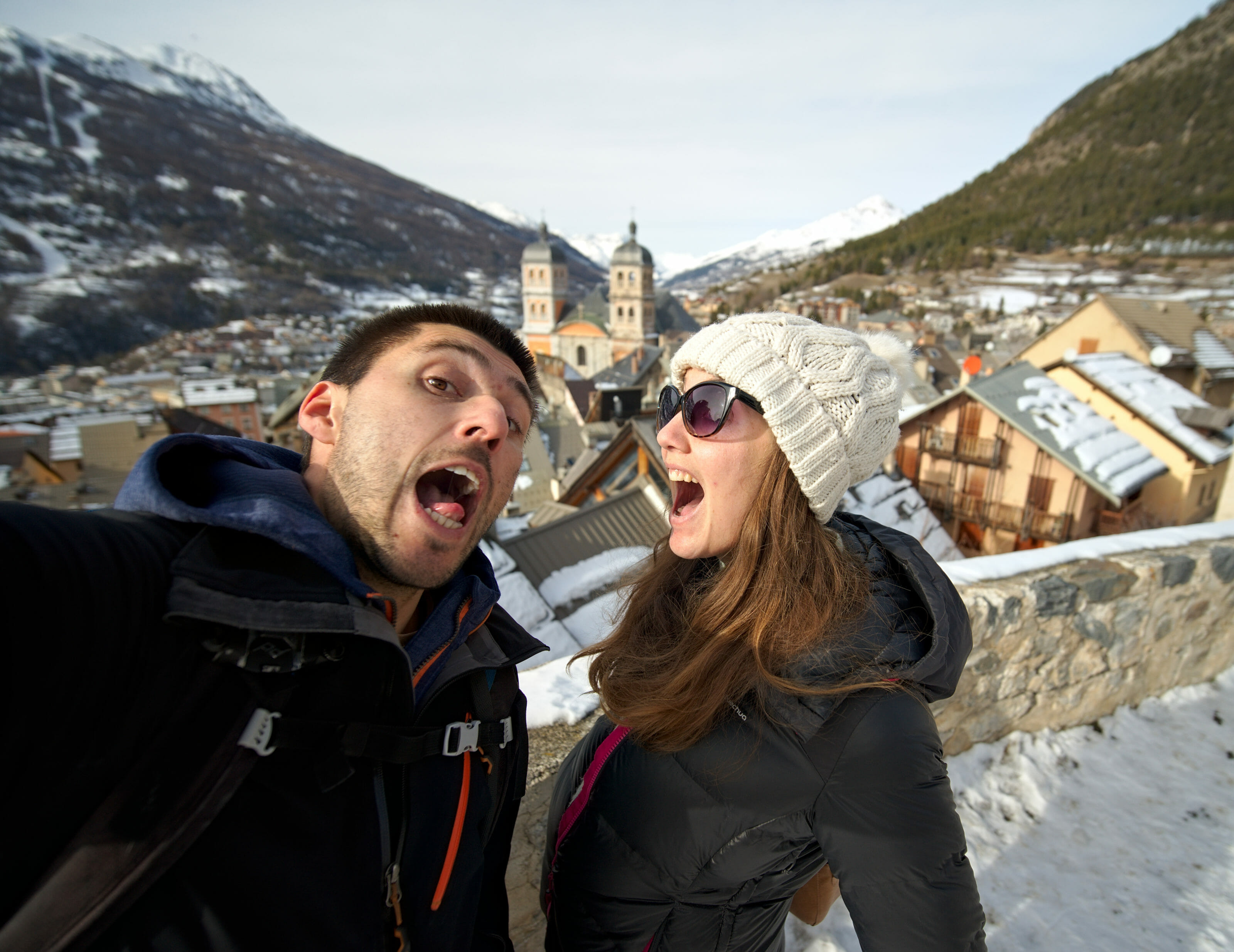 On the contrary, is there anything you like less on our blog?
The positive is always pleasing but criticism makes progress 🙂 . There are 3 points that stand out several times in your remarks:
Spelling mistakes: Arrfff we try to improve but unfortunately it has almost become a trademark… We will think about investing in a software to help us a bit with this. As far as the english version is concerned we hope that "it's ok". We both speak decent English but obviously we're not native speakers (but I guess you had already noticed that one haha)
The design: Although we also receive positive comments about the blog design, some of you also find the background a bit dark, which doesn't necessarily highlight our photos. Anyway, we keep your comments in a corner of our heads for when I will have the courage to work on a graphic redesign of the blog.
Amazon Affiliate Links: DONE! The only Amazon links you'll find are to our 2 books, which are also sold on Amazon (but it's not up to us).
Do you find it normal / acceptable that we earn money with affiliate links?
83.5% yes and 11% no opinion. I think that as long as we do honest affiliation, there is no reason why you shouldn't like it.
What would you think if we added a little bit of advertising on our site? (relevant and in small doses we agree)
No worries (40%), it's unpleasant but I can live with it (31%), it would be a pity because it would change the blog's spirit (26%)… Don't worry, we're not ready yet to add advertising on our baby, even after the Covid year 🙂
Would you be willing to pay a small monthly fee (like a patreon) to support us in the creation of independent, quality products?
No to 52%, why not if there is an interesting counterpart (33%), Yes (15%)… I would say that your answers on this point deserve some reflection. I think that if one day we could offer you a nice counterpart, it would be a way to earn our living that we would like (because we would keep our independence and we would be directly supported by our readers).
What is (are) your favorite article(s) on the blog?
Practical articles on a destination (175 votes)
Hikes with maps and practical information (126 votes) … you've been spoiled this year lol
Reflections (environment, ethics…) (100 votes)
Detailed travel budgets (93 votes)
Are there any topics we do not talk about enough for your taste?
Overall you seem to be saying that it's fairly balanced. But many of you are asking us for more documented reflections on topics related to ecology, sustainable tourism or personal development… We will try even if these articles take a lot of time and don't come out "just like that".
We also had several suggestions to talk a little more about interesting initiatives that we would discover on our way… This is a point that interests us because we would like to take the time in the future to invest a little more time to help projects that make sense to us (maybe by volunteering or just talking about these projects on the blog).
Finally, those of you who are interested in blogging, SEO etc… we invite you to take a look at our other Novo-media blog that talks about these topics in detail (also in English)!
Our yearly Review from a "nomad" point of view
Well, compared to last year, this section of the review is likely to be very short 😉 . We shared with you the fact that in 2019 that we had finally found a pretty good balance by alternating periods of travel, periods of work by renting an apartment mixed with some stays in colivings for the social side.
Well this year with the Covid we have become sedentary nomads 😉 . We had certainly started the year well in the Cloudcitadel coliving but then we have almost not left our apartment in Morgins (except for hiking). If we consider that we had not stayed more than 3 months in the same place since 2016… that's actually quite a weird feeling.
If there's one positive thing to take away from all this, it's that we probably had the best timing in the world to take a base in our Swiss mountains. If we hadn't had our own place, the "lockdown" would have been much less pleasant! I deliberately put quotation marks because in Switzerland the lockdown has never been as strict as in France… Obviously everything was closed but we never needed a certificate to go out for a walk. And since we literally only had to step out of our house to go hiking… we really had nothing to complain about! (small thought to our Parisian friends who had to live a very difficult year).
Well, the great novelty of 2020 in terms of nomadic life is obviously the arrival of our new companion on the road: our Van Dahu (by the way, as I'm writing these lines, I'm in the warm van while outside it's snowing and it's -2 degrees lol).
We'd been hesitating about getting a van for 2-3 years, but the large budget we had to invest had always cooled us down. But the Covid (and a few bottles of wine on the balcony) finally convinced us. It must be said that a van for nomads like us is the ultimate luxury and freedom:
We have our means of transport which can take us almost anywhere (it is a 4×4).
We have a small house on wheels with heating, kitchen, beds, storage space… in short, all the comfort! (especially when you're a minimalist at first)
A real small power plant was installed to be completely self-sufficient in energy and to be able to work on the road.
It's "Covid friendly"… no problem of social distancing with a van.
If you want to know more about our van Dahu, I let you take a look at this article by Fabienne. It explains in detail our motivation, the choice of the vehicle (length, height, 4×4), the electrical installation, the layout, the budget … (by the way, don't hesitate if you have any questions)
In short, we really hope to be able to go on an adventure in the south of Europe this winter already with Dahu… We follow the evolution of the Covid situation and as soon as we have an opening, we'll go south.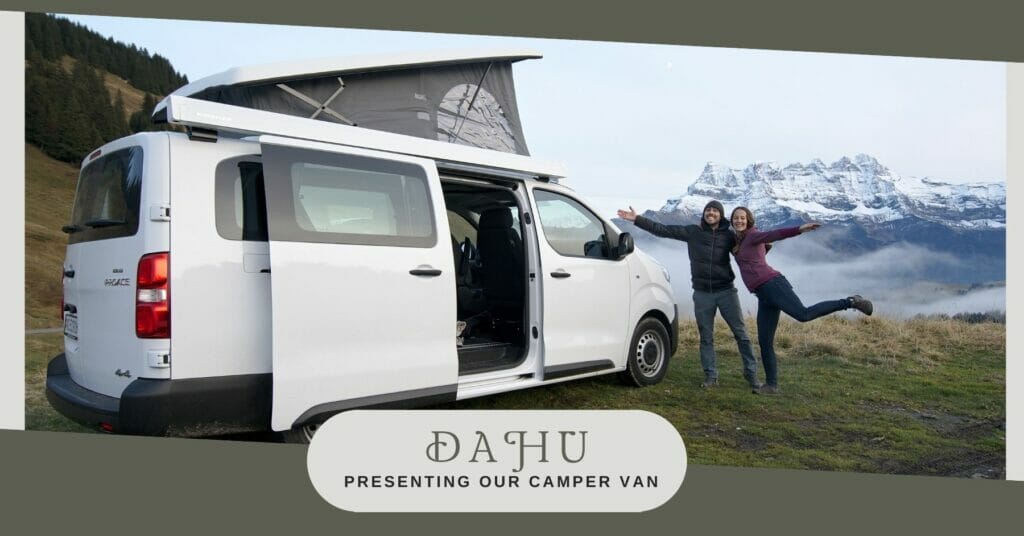 Our Carbon Footprint in 2020
This is the 2nd year that we share our carbon footprint with you here. Once again, the goal is neither to judge nor to make people feel guilty… simply to exchange on this sensitive subject so that we can all improve. Because, although there has been an undeniable ecological awareness in recent years, I still have the impression that many people don't realize the effort that needs to be made to achieve carbon neutrality by 2050 (to limit global warming to less than 2 degrees and avoid runaway phenomena as agreed in the Paris agreements).
To achieve this, we must reduce our emissions to 2 tons of CO2 per capita per year (as a reminder, the French average is around 11 tons and the Swiss around 13-14 tons)… so a decrease of more than 80% in less than 30 years!!!! Approximately 1/4 of this reduction must come from our individual actions while the remaining 3/4 comes from more global reforms that depend on the states.
Before analyzing all this in a little more detail, here's what it looks like for us this time. Like last year we used the global footprint network calculator, filling in all the extra details for each question where possible.
This year, we would need 1.3 planets if everyone lived like us and we emitted 3.5 tons of CO2 . There is a good improvement compared to last year (1.9 planet and 6.1 tons of CO2) almost only because we didn't fly this year! That's one of the things I'm trying to emphasize when I do this carbon footprint:
Not all efforts are equal in terms of results on the carbon balance sheet!
The most important areas of action to reduce your footprint are the following (in order of importance):
Food: eat much less meat and animal products, eat local and seasonal products, prefer unpackaged products.
Mobility: Reduce travel in order of priority by plane, then car, bus, etc., give priority to public transportation, train, carpooling. Obviously, it is important to have a vehicle that consumes as little fuel as possible.
Accomodation: here unfortunately the measures that have a big impact generally imply an important financial investment: good insulation, heat pump, sustainable electricity, having energy efficient appliances… even if it is not negligible not to overheat your apartment and to turn off appliances (TV, lights etc…) when you are not using them..
Only then come other efforts such as buying second-hand and second-hand objects / clothes, digital sobriety, recycling and zero waste … I think it's important to have this in mind because in the current situation, we have to give priority to the most impactful measures.
As far as we're concerned, we've reduced our mobility emissions enormously this year (thank you Covid 😉 ). We are also continuing our efforts on food. We no longer cook meat at home (i.e. we only eat it when we are invited to people's homes) and we buy as much local and seasonal produce as possible. We also try to cook more things (pie dough, cookies) to limit packaging even if we can still improve a lot in this area. On the other hand we still can't manage to lower our consumption of cheese… 🙁
On the consumer goods side, we are always very minimalist and we buy very few things (even if we bought a van this year lol)… and if we need something, we'll first try to find it on second hand. Finally for housing, in Switzerland we live in a medium size apartment (less than 60m2) that has been recently redone (meaning well insulated and with recent equipment) with electricity that comes mostly from renewable sources (88% hydraulic with romande energy).
Finally I would like to talk about a last point that is often missing in reports or other carbon balance sheets: the impact of the money we have on our bank account.
The impact of banks: choosing a sustainable bank
I have to admit that it drove me crazy to make a big effort to reduce my CO2 emissions and to know that the money I have in my bank account is invested in fossil fuels, armament or many other areas that I don't support! So in 2020 it was time to change banks!
To give you an order of magnitude, the CO2 emissions of the investments of the 4 largest French banks (BNP Paribas, Crédit Agricole, Société Générale and BPCE) in 2018 were 4 to 5 times higher than the emissions of the whole population of France! For Switzerland it is even worse since we are talking about a figure of 20 times more…
But fortunately there are ethical, responsible and transparent banks… They are certainly small players compared to the big banks. But the more we will be numerous to change towards a transparent bank that invests in the real economy, renewable energies etc… the more important these actors will become!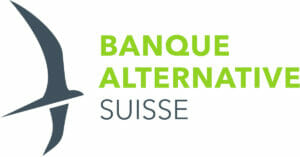 Switzerland: There is only one bank that really stands out from the others: the Swiss alternative bank (by the way, you will admit that finding the word "alternative" in the name of a Swiss bank sounds weird lol). So, we put 95% of our fortune with them and we kept just a small current account with postfinance which has an ebanking easier to use for small everyday operations. We are 2000% delighted with this change! We felt accompanied by humans. They took the necessary time to explain exactly how our money would be used and the inherent risks associated with different investments… In short, it's a change from the contacts we had with other banks and it's good to know that our money is being used wisely! If you are interested, I could write a detailed article about our change at BAS. But in the meantime I invite you to read their operating principles over here. (in french(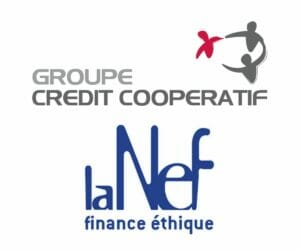 France: After some research, it would seem that the best solution would be to open a current account at the crédit coopératif and to deposit your savings at la nef (which does not offer a current account at the moment).
Note: For those who would be reluctant to invest all their savings in these smaller structures… Ask yourself the question: What type of bank is the most stable and best able to withstand future financial crises? A bank that invests in the real economy and renewable energy or a bank with a lot of assets in fossil fuels (and other areas that do not have much of a future)?
Our 2020 review on a work perspective
So we're not going to hide it from you, professionally, 2020 has been a more difficult year than others for several reasons:
Our main sources of income are linked to tourism… and with Covid, how to say, it was a bit complicated this year 😉
When priorities are elsewhere (like during a global pandemic), being a travel blogger loses a bit of its meaning and for the first time we felt a bit "useless".
Afterwards, we don't complain because we know that the cultural, restaurant and hotel sectors (and many others) have been much more affected than us… Moreover, as we have a minimalist lifestyle (therefore very low fixed costs) and that we have always been (very) farsighted with Fabienne, we have more than enough to let the crisis pass.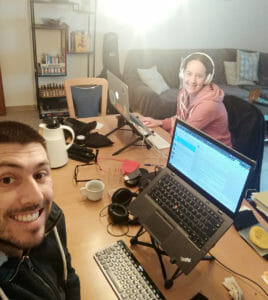 But even if we don't lose our smile, we must admit that morally 2020 has been a bit complicated! Few social contacts, no travel, decreasing blog visits, uncertain future prospects, lack of inspiration and search for more meaning… so many things that have not necessarily been easy to live!
Come on, as we know you're interested, we're going to share with you our figures and a little bit about all the projects we've been working on in 2020. We are also going to come back to the impact that Covid has had on our different activities and the questions it has raised for us.
Impact of covid on our travel blog novo-monde.com
Our 2020 numbers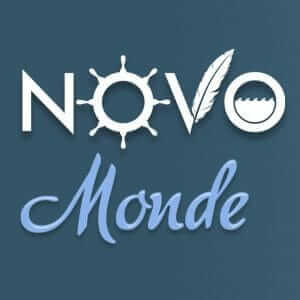 In 2020, this is the first time since we started blogging on novo-monde that we have seen a small drop in visits. Obviously we know the cause of this decrease (the Covid) but it's still a little frustrating with all the energy we invest in our baby.
This year, just over 1.1 million people visited our site for almost 2 million page views and an average time spent on each of them of 4 minutes 20 seconds. Well… when you put it that way, that's still a lot of people! But look below at the evolution of the traffic this year on the French part of our site:

From one day to the next (the famous Friday March 13th), the number of French-speaking visitors dropped by more than 60% (we admit we were a bit scared that day)… This is obviously logical since people had other things to do than looking for information to travel at that time. We felt a renewed interest for our articles on France and Switzerland during the summer with the lifting of sanitary restrictions. Then an important relapse with the arrival of the 2nd wave and the return of the lockdown.
Otherwise some other interesting figures in bulk:
We wrote 33 new articles in 2020 (in French and English), mainly about hikes in Switzerland as it was our main activity of the year 😉
Soon we will reach 8250 comments on the blog (+750). This is one of the figures we are most proud of because it proves that our blog is still a living exchange platform where travelers share information to help each other.
We have between 1000 and 1500 people visiting the English version of our site every day. In spite of Covid this number is increasing slowly and it is a nice reward for the work we have put in to translate our whole site into English 😉
More than 8000 of you have subscribed to our Newsletter! As we already explained last year, we are not big fans of social networks for many reasons… So we are very happy to see that more and more of you are choosing our Newsletter to receive news from us. This year we've been very regular with the Newsletters and from the feedback you give us, it seems that you like it. Moreover if you have suggestions for improvement, do not hesitate to leave us a comment… and if you are still not registered to our Newsletter, this is where it happens (guaranteed 100% travel / good mood and 0% spam).
Our travel blog income in 2020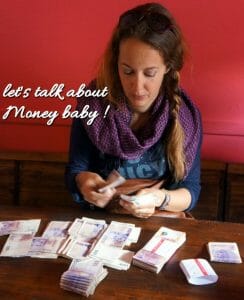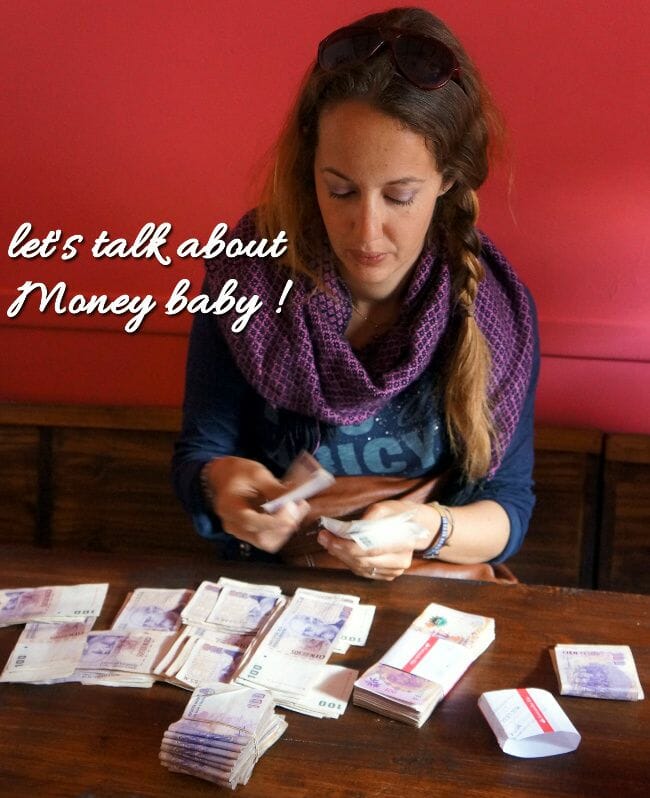 If you've read some of our previous yearly reviews or this article on our blogger ethics, you know that we make our living in part by doing affiliate links (which accounted for 80% of the revenue generated by our blog last year). Quickly, it means that we sometimes put so-called "affiliate" links to products we recommend (if there are affiliate links, it is always indicated at the end of the article in full transparency) and that if you buy a product through one of our links, we get a small commission. For example, you will find affiliate links in our article about travel photo equipment or travel insurance for a trip around the world … We appreciate this way of doing things because we only recommend products that we like and it allows us to remain 100% independent in the creation of our articles.
But if Covid has lowered the number of visitors on our blog, it has also lowered a little bit our affiliate revenues. Honestly we did not do too badly (-10% overall) and we thought in March that the fall would be much stronger. There have been areas like hotel bookings/apartment rentals or travel insurance that have seen very sharp declines… We even found ourselves in a new situation where a lot of long term travelers who came through our site to buy their insurance had to cancel their trip because of Covid… and we had to reimburse our commissions to the insurers for the cancelled trips! 🙁
On the other hand this summer there was a big interest for outdoor activities (logical, we all needed to ventilate after the confinement)… As a result we also had a good increase on our hiking / bivouacs items and therefore also more sales of equipment that we recommend for this type of activity (which partially compensated for the decreases mentioned before).
From an entrepreneurial point of view, Covid reminds us that we should NEVER put all our eggs in one basket because you never know what can happen! This year, if we hadn't worked on other types of projects and hadn't diversified our sources of income (various types of affiliation, our books, our other novo-media blog), we would have been worse off.
Our ethics and values
As you know, Novo-monde is much more than just a blog or a job for us? It's a little bit our baby! And we do everything we can to keep it in our image and to transmit our values! I like to think that if you continue to follow us after all these years, it's because you appreciate our personality and share our values. And we're going to do everything we can to keep it that way!
In the continuity of what we told you last year, there are still 2 watchwords for us on the blog: coherence and transparency.
To be always more coherent here we have in particular: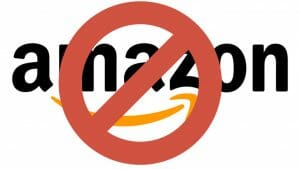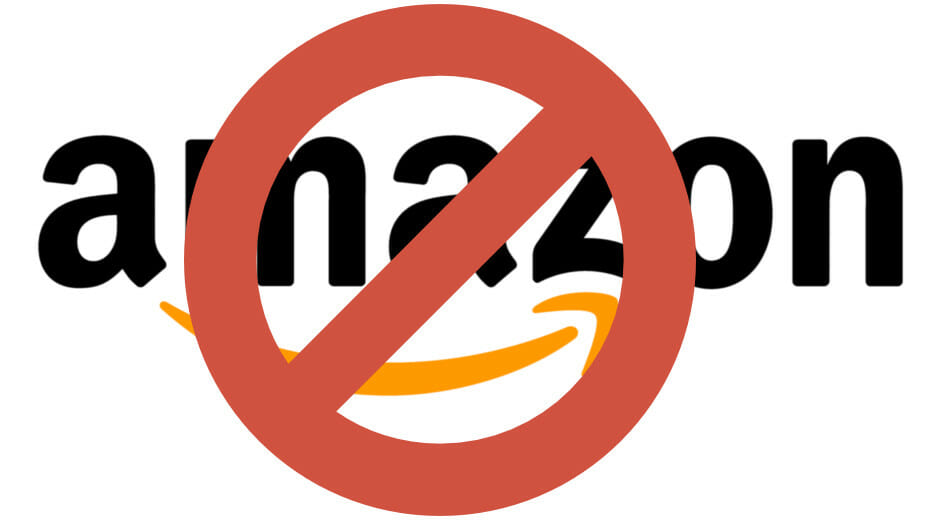 finished removing all our affiliate links pointing to the Amazon site because we do not share the values of this company (tax evasion, destruction of millions of new items, poor working conditions, deplorable impact on the planet …). There are only the links to our 2 books which are also sold on Amazon but that's not up to us…
tried to talk a little more about the environment by sharing thoughts like this one or by sharing our carbon footprint. Even if we're not perfect in this matter, we want to use our blog to raise awareness of the issues related to this topic. If you have any suggestions on this subject, we'd love to hear from you.
continued to recommend only products / services that are thought to be really useful for your travels or hikes.
Refined our approach to destination partnerships. From now on, we systematically refuse any collaboration with a destination if:
1) we cannot organize our trip ourselves with 100% freedom and by making our own reservations (we have always travelled independently and we don't like someone else to organize our trip for us… especially since we like to remain flexible and often change our plans at the last minute)
2) if we can't remain anonymous in relation to our blog… Often the simple fact of knowing that we have a travel blog can change our relationship with a provider and we don't want any special treatment.
These 2 stupid rules mean that in general nobody wants to partner with us 😉 … Moreover this year we made only one paid collaboration with a destination for the tour of the Grand St-Bernard (a project where we enjoyed total freedom and which was completely in line with our blog).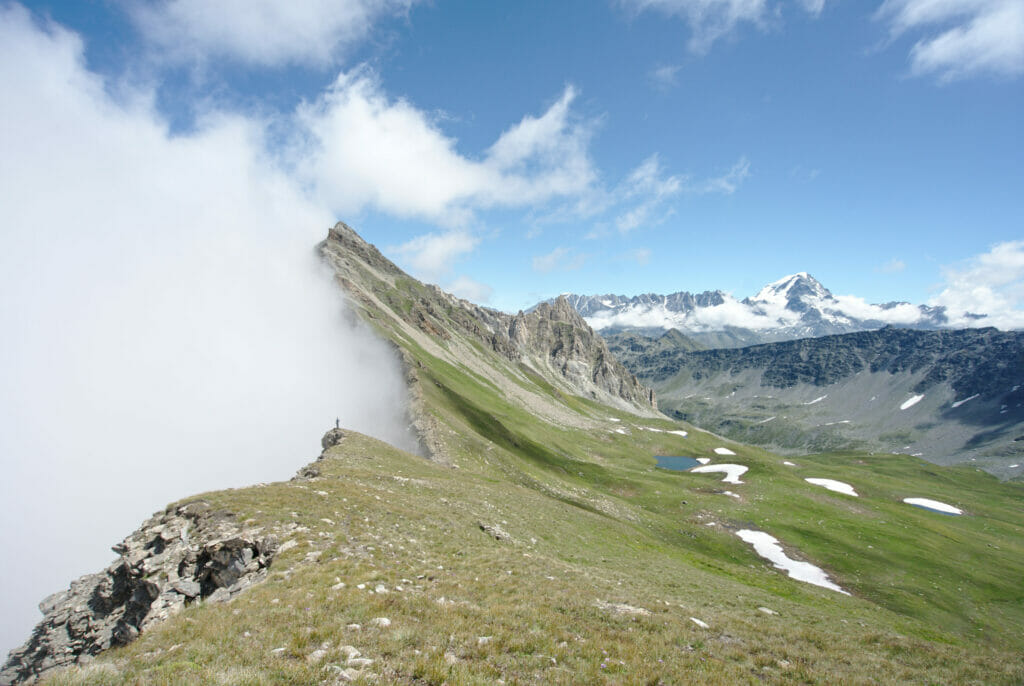 Transparency wise there is nothing new for us, if there is an affiliate link in an article or if we have made a partnership, it is always clearly indicated.
What if nothing is mentioned? Well it simply means that the trip was 100% personal and paid for with our money… It seems obvious in 2020 but it is far from being a generality on blogs or online media… These unscrupulous practices (which are illegal if I'm not mistaken) make it difficult to distinguish what is advertising and what is not on the internet. The confidence of Internet users in what they read on the net is decreasing and they increasingly assume that a partnership is hidden behind each blog article / post instagram or facebook post … I really hope that these behaviors will quickly change in the future and that we stop deliberately misleading Internet users.
Anyway, even if everything is not yet perfect, we are already very proud to think about all these issues and to put them into practice on the blog. I think that with visibility also comes responsibility and that we owe it to you to be coherent and transparent in the new world.
Review of our year 2020 on Novo-media


When we started our own business in 2016, Novo-media was more of a showcase site for our activities in SEO, digital strategy consulting and website development. 4 years ago we simply didn't earn enough money to live with our blog novo-monde and these activities were indispensable complements (especially since we have all the necessary skills in these fields).
But since then this situation has changed and we now earn enough money from our blog and the sale of our books. I'm very happy with this evolution because I must admit that I was slowly getting bored of website development (it's a bit repetitive… and we mostly had quite simple projects that didn't necessarily stimulate my geek lol side).
In short, we can say that in 2020 Novo-media has definitely taken the shape of a blog specialized in WordPress and SEO (and less of a web development company). I believe that with Fabienne, we are bloggers at heart. We like to write detailed articles on subjects that we master and that we are passionate about. Personally, I enjoyed writing more technical articles this year on WordPress-related topics.
So this is what we did in 2020 on Novo-media:
We have created only 1 new website for our friends playing the world and all the other mandates we were offered were turned down.
I've done 3-4 website load speed optimization mandates this year. Even if it's an area that I think I master, with the diversity of WordPress installations, it's hard to know in advance how long a project will take me and I often find myself working more hours than expected. In short, in the end I prefer to write articles on this subject rather than optimizing sites myself.
Fabienne gave a private training on the use of Pinterest.
We have written 10 new blog posts this year (2 less than our goal of 1 per month). Still, we're quite satisfied because most of them are very thorough articles that required a lot of work (I'm thinking about our email marketing guide for WordPress or our guide to choose a fast WP theme).
Thanks to this work, the traffic on novo-media has more than doubled this year and we have exceeded 40'000 visitors on the site. Even if we are far from the novo-monde traffic, we are very happy with this evolution and with the quality of the content we offer on novo-media.
We earned our first affiliate commissions by recommending tools, themes, plugins that we use on our different sites. Even if it's not much at the moment, it's encouraging! (and it allows us to diversify our sources of income a little bit)
To sum up, in the future we will continue to talk about SEO, WordPress or web marketing on Novo-media. We simply enjoy sharing our knowledge on all these topics and that's what's most important! By the way, if you have a WordPress site and you are interested in these topics, don't hesitate to subscribe to our Newsletter on the home page 🙂
Otherwise, we hope to be able to give more conferences on these subjects when Covid will be behind us (we liked our first experiences in this matter). We don't close the door to a very interesting project in web development but it is not really our priority anymore.
What's new in 2020: the forums 😉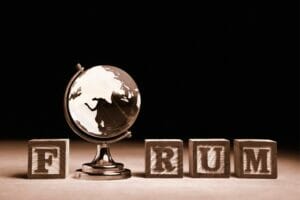 As we are following the trends, we decided to try something new in 2020: the Forums! (tadaaaaaaa;) ). Yes, we know that forums are as old as the internet and they are not necessarily trendy anymore (people tend to use facebook groups), but we want to try them for several reasons:
Social networks are saturated with information and ads… Moreover, instead of uniting us, the algorithms of social networks divide us more and more (showing us only contents that we are supposed to like) and have an important part of responsibility in the radicalization of opinions. With our forums, we want to create benevolent exchange spaces, without algorithms, where all opinions have the same place.
The facebook groups were not designed as forums and when there start to be a lot of participants, it becomes impossible to find information there.
We receive a lot of questions by e-mail (sometimes several times the same questions). Even if we sometimes have a little trouble to follow, we always try to answer you… But we thought that if we answered these questions on a forum instead, it would allow everyone to benefit from the answers and also allow other people to bring additional information.
We've been wanting to set up a forum for years and it's finally done 😉
The novo-monde Cafe (in french only for now)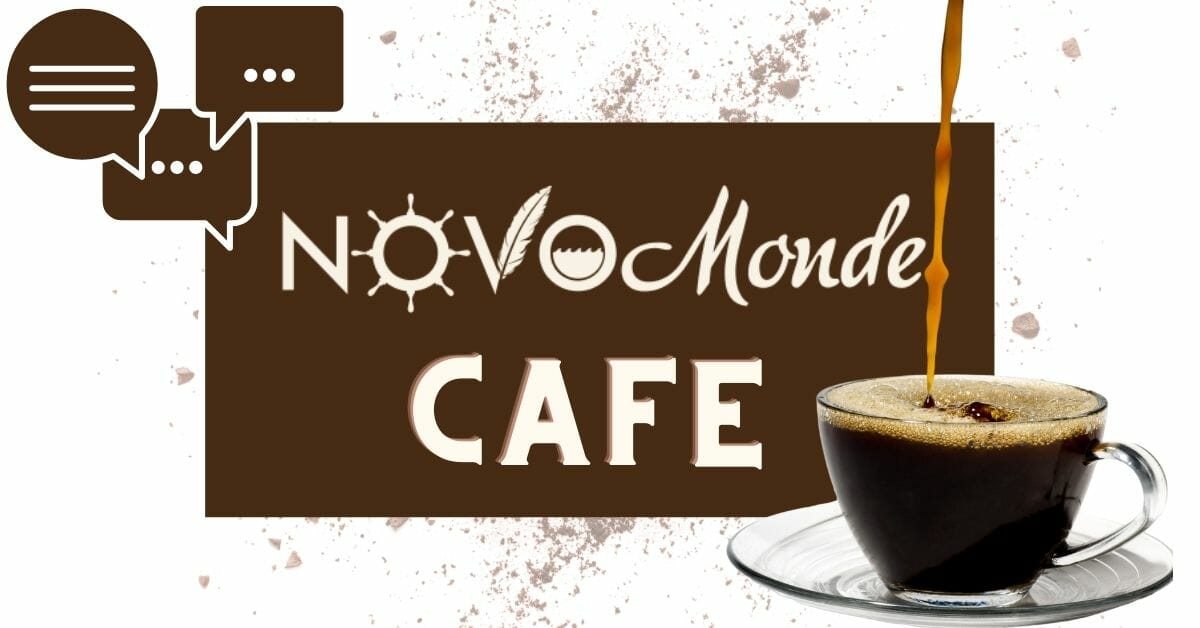 So we obviously didn't decide to open a street-side café (we would have opened a bar instead 😉 lol). The Novo-monde café is our new forum for exchanges between travelers all in simplicity and in a good mood. The idea of this forum is to create a friendly community where travel enthusiasts like you and us share information and ask their questions about anything related to travel.
For now this forum was launched in French only, but it we feel our english speaking community is interested as well, we could definitively consider opening up an English-version
The novo-Media Forum (in English as well)
If you rather have questions about Blogging, WordPress, SEO or anything else related to marketing and digital presence, we invite you to join the Novo-media forum. The concept is exactly the same and only the discussion topics change.
We may not be a lot at the beginning (even if there are already about fifty of us at the café) but we hope that in the end we will be able to create nice, lively and benevolent communities… And anyway, we have always preferred quality to quantity ! 😉
Our book sales in 2020
In 2020 we are proud to have published a 3rd book in 3 years! 3 books in 3 years… it's quite an achievement when you know the work involved. Who knows if in 2021 we won't be able to write a 4th one 😉
Via Alpina: cross Switzerland on foot through the Alps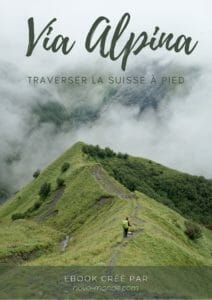 Well… "published" is a big word since we have made an infidelity to our publisher and we have chosen the digital format for this book.
You may remember, in 2017 we crossed Switzerland on foot through the Alps following the Via Alpina trail No. 1. This 380 km long route through the Swiss Alps remains to this day one of the most beautiful hikes we have ever done. It seems that our articles have made many of you want to embark on this adventure 😉
As we were getting more and more questions about the Via Alpina, Fabienne (because yes, she wrote everything and I only took care of the pictures) decided one day to write a complete ebook (107 pages) to help hikers prepare the Swiss Via Alpina. You will find it there:
An entire section dedicated to preparations (itinerary, equipment, food, advice for the bivouac, accommodation, budget…).
Our story day by day with our difficulties, our favorites, our most beautiful photos but also the maps with the GPX of each stage.
Our favorite sections if you want to do only part of the route
and many other surprises
And why did we choose the digital format anyway?
On the one hand, we didn't see ourselves selling a paper book that hikers should carry in their backpack (especially since one of our first advices is to hike "light" 😉 ). The digital format is ideal to simply have the document available on a smartphone or a tablet. Moreover with GPX, you can use any hiking app to find your way easily and be sure to follow the right path.
Moreover, we wanted to try to sell this book "live". By going through a publisher, we certainly have a beautiful book that is sold in stores. But you have to know that an author gets only 6 to 10% of the selling price as royalties … So you have to sell a lot of books to be able to make a living from writing in 2020. With a subject like the Via Alpina, we thought that the public was not large enough and that it was better to try to sell it directly. That way, we need to sell much less books to break even (out of the 20€ of the selling price, we still get 17-18€).
This year we have already sold about 200 copies of the book, which is a good start. We also received very good feedback from the first readers who did the Via Alpina this summer and we hope that our guide will help many hikers in the years to come.
Destination tour du monde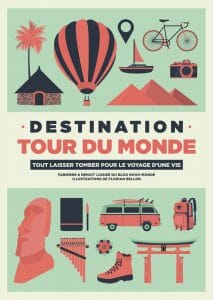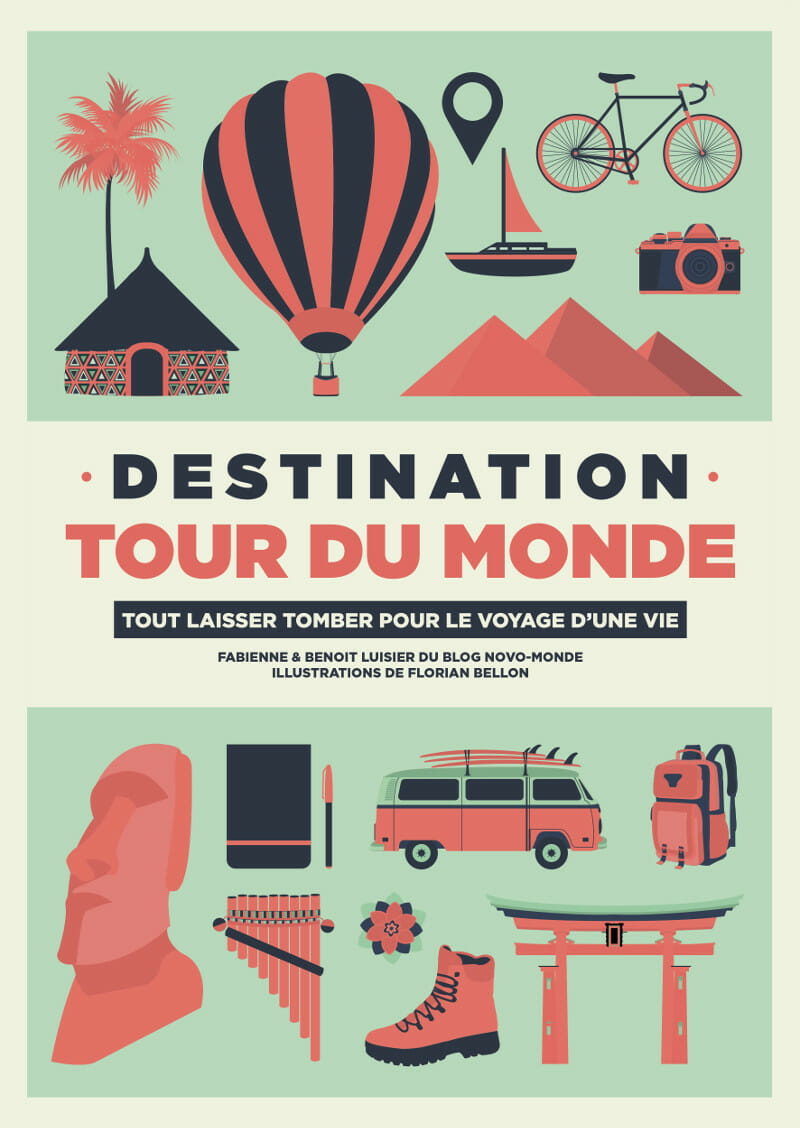 As you can imagine, this is certainly not the year for a round-the-world trip preparation book with the Covid 🙂 . But hey, "our baby" is still up and running and we hope it will continue to inspire future travellers for many years to come.
Approximately 4500 hard copies of the book were sold in 2018 and 2019 . As we told you, we imagine that with the Covid there are certainly less people who prepare long trips this year… But as we continue to receive great messages from readers with pictures of the book, we imagine that we still sold a few 😉
Otherwise the novelty of this year is that the Kindle version of the book is finally available. So for all our friends on the other side of the Atlantic who couldn't buy our paper book until now, it is now possible to buy it in Kindle format on the Fnac website (or on Amazon). (French only)
Finally, for the moment the English version of the book is on stand by… we'll see how it goes from there but we're not sure that this project will succeed.
Randos bière en France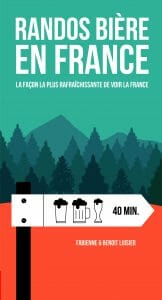 So this is THE good surprise (well ok we knew this book had potential but still)! Our book randos bière en France is the main reason why this year we made as much money in book sales as in affiliates! (so this year we became as much authors as bloggers lol)
By 2019, in just 9 months, more than 10,000 copies of the book had already been sold! And this year we're going to do even better! It's just crazy!
In spite of Covid and the fact that all the book/tourism fairs were cancelled (so there was little promotion), the book has been reprinted 5000 copies 3 or 4 times already this year. In September, TF1's 1pm news programme did a full report on the book and as Christmas approached we found ourselves in a lot of gift lists from different bloggers.
Anyway, we're just super happy to see that all the passion and hard work we put into this project is paying off. By the way, if you feel like discovering France in a refreshing way (or making someone else discover France in a refreshing way for Christmas;) ), you will find our book in all good bookstores or at nature et découvertes (it's out of stock everywhere else I think, but stocks are coming this week!).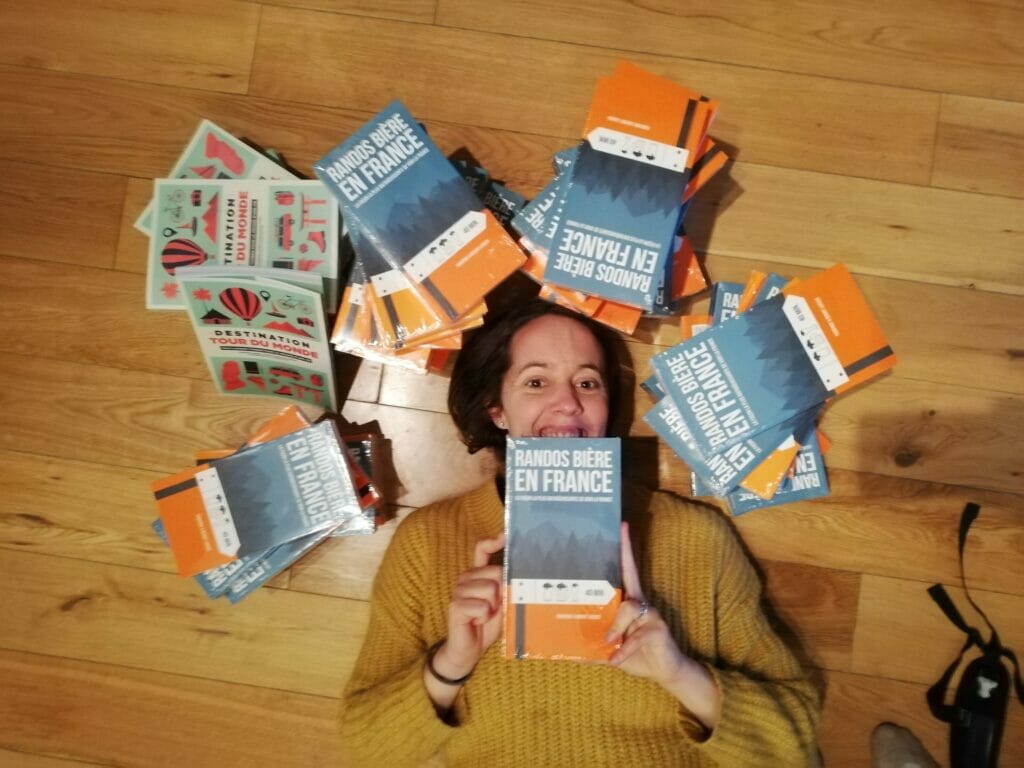 Challenges after the Covid Year
You can see that our figures are not so catastrophic given the situation and that we really have nothing to complain about compared to other professions that are certainly much more affected than us by the crisis. But what has been more complicated for us is that the Covid situation has made us think a lot…
One of the great ironies of this crisis is that we realized that it was in fact the least valued jobs (delivery man, driver, rice farmer, nurse…) that were the most indispensable. Honestly, this year we felt a little useless at certain times… Normally, what animates us is to be a source of inspiration and practical information for the people who read us. But when the priorities are elsewhere, our travel blog loses some of its meaning!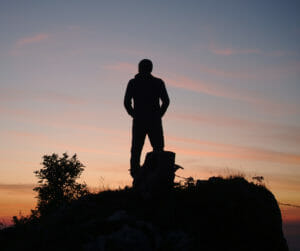 With Fabienne we have always attached a lot of importance to the meaning of what we do during our days. It's by trying to do things that make sense (for us and for others) that we've come to this point today and it's clearly a common thread for us… but this year we've sometimes had more difficulty finding meaning in our actions.
We fell back a little on our to-do list to "do some background work" but our hearts weren't really in it. So while the restrictions on movement, lack of social contact and the daily bad news in the media certainly didn't help, we must admit that it was sometimes difficult to find motivation this year.
But we're not going to let ourselves be beaten down! The good news is that 2020 is FINALLY coming to an end (and also that the man with the orange wick is no longer president of the USA 😉 ). Now we're going to do everything we can to re-mobilize, turn the page and start 2021 on a more positive dynamic!
Which brings me to the last part of this review:
Our projects for 2021
Ahhh if only we knew… I think we can honestly say that this is the first time we have so few projects defined for the coming year! (even less than usual 😉 ) The prospects with the Covid are very uncertain and we have a little difficulty to project ourselves further than a few months in advance. But here are our semblance of plans for 2021: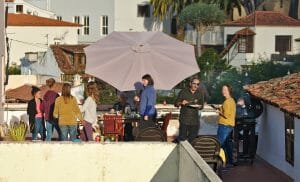 For the moment, the only thing that we have really planned is to take our van to go to Galicia (north of Spain) and spend already one month at the Anceu coliving (we will be able to cross France from December 15th). As the restrictions are constantly changing, we still don't know if we will really be able to travel with our van to Spain/Portugal this winter. We tell ourselves that it will already do us a lot of good to find some social life (we will be 8 people at the coliving) and that we will then see what we can do or not. In any case, we will already have a lot of things to do since we have never been to Galicia (besides, if you have any advice to give us, don't hesitate).
With the idea of doing something useful, we thought we'd like to do some volunteer work somewhere this winter. It could be an opportunity to help out with a project, learn new skills and get our computers off the ground a little bit 😉 . By the way, if you know of any assos, projects, animal shelters or others in Spain or Portugal that are looking for volunteers, please feel free to share them with us as a comment.
Fabienne plans to work at Susanfe's hut for a month in June because she enjoyed the experience so much this year.
Maybe hike t the Swiss Alpine passes trail next summer (quite a challenge in perspective 😉 )
Continue our progression on novo-media by sharing quality articles on WordPress, SEO or web development.
Improving in Guitar for Benoit and in Watercolor for Fabienne 😉
… and lots of other surprises we hope!
Some last words
To finish this 2020 vintage, I would like to first congratulate you if you have reached the end of my end of year novel 😉 . Even if it can't be read in 5 minutes, it's important for us to share with you everything that has gone through our minds in 2020 and to know what you think about it (by the way, don't hesitate to leave us a little comment).
2020 will have been a special year… the kind of year you don't hope to see again anytime soon! But in spite of the context, the positive little birds that we are prefer to see the clearing after the storm. We know that the coming year will have its share of difficulties and challenges. But we also think that it is by having a positive state of mind and by helping each other that we will overcome them the best!
On this note, we thank you from the bottom of our hearts for your loyalty and your messages in all their forms that give meaning to what we do on our travel blog. We wish you the best for the holiday season and we look forward to seeing you here.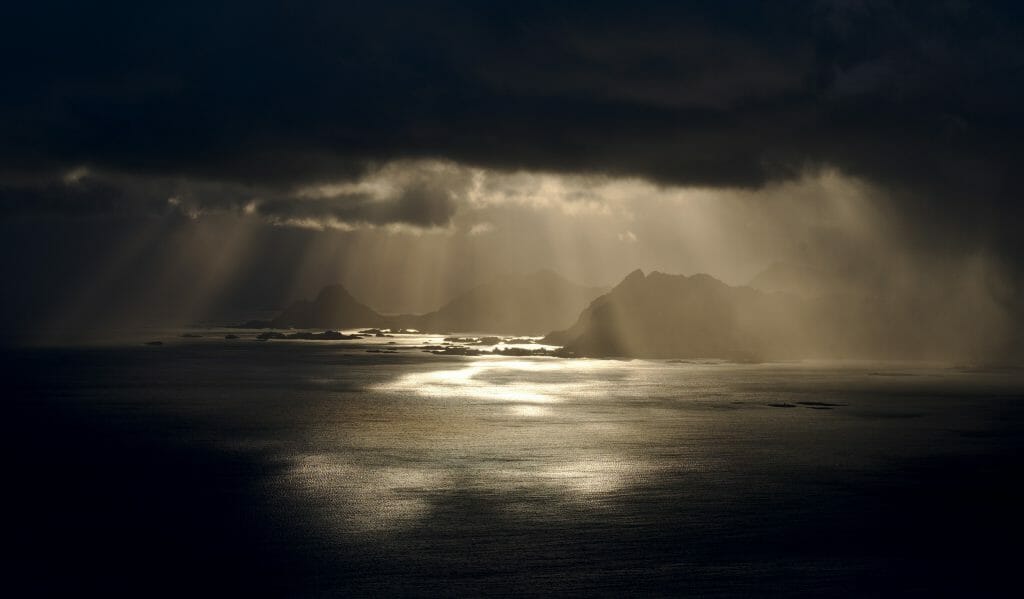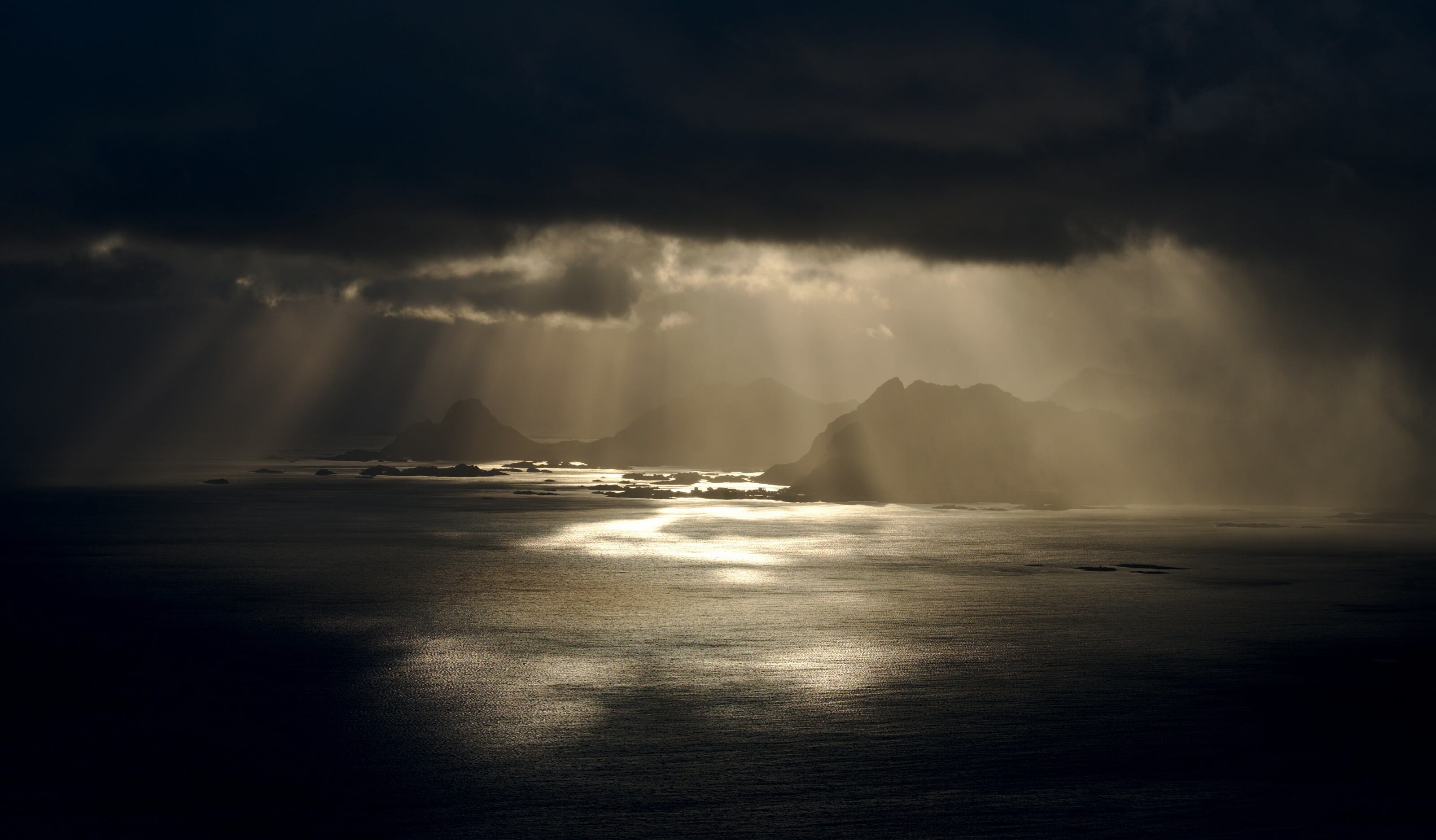 Pin it