The year has once again passed so quickly and 2019 is already coming to an end! As every year since 2014, I like to give myself a little time in December to take a look back at the past year. It allows me to stop for a moment and appreciate all the things we have done during the year (which I often forget to do, I admit)… I also take this opportunity to think about the coming year and set myself some goals.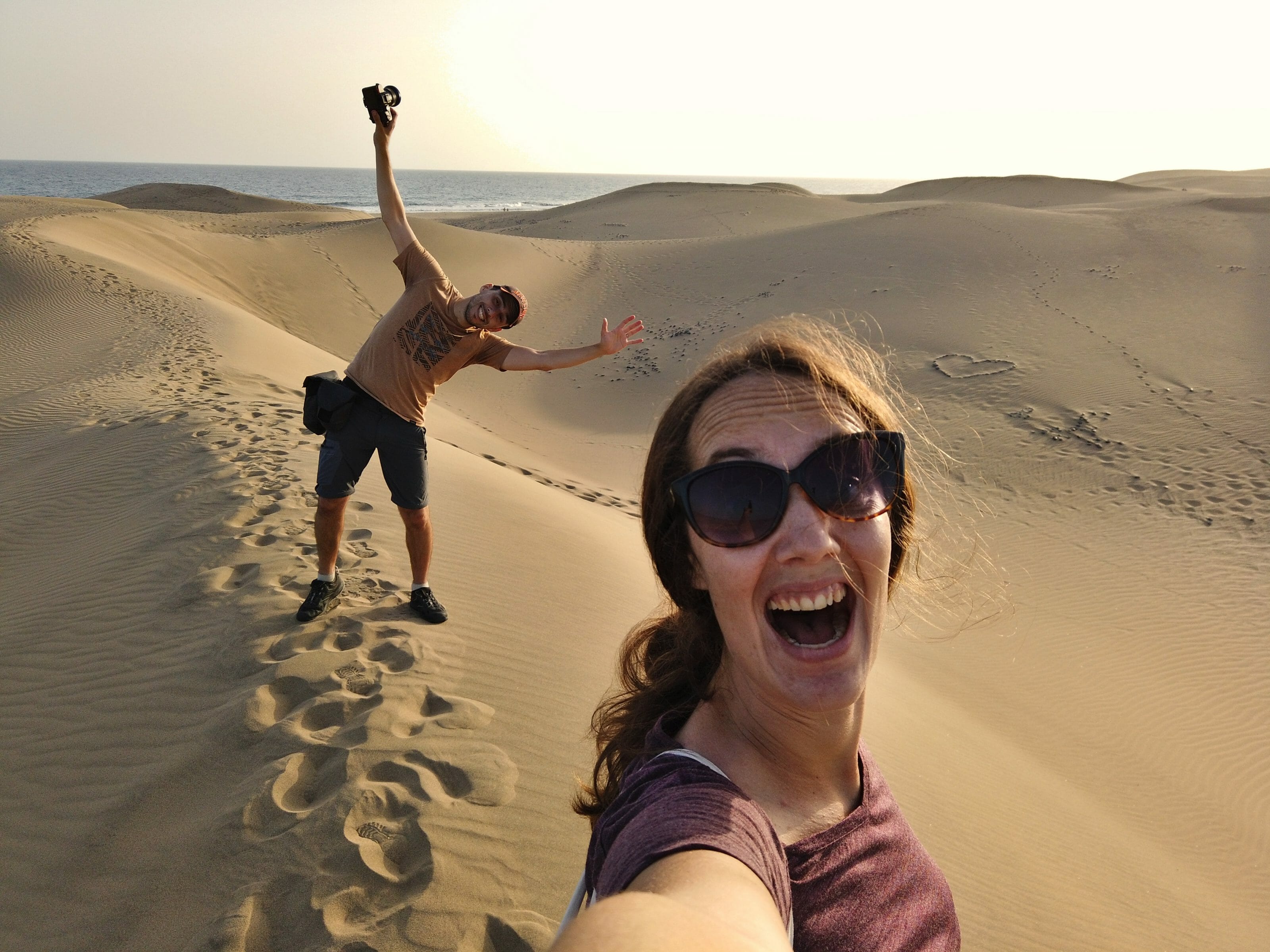 If you want to find all our Reviews from the last 5 years, here they are:
Note: Some are in french. Only the 2018 review has been translated to far.
When I look back at these different articles, I'm just happy to see how far we've come in 6 years and all the adventures we've had. 6 years… so little on a lifetime scale and yet soooo many incredible adventures!
6 years full of travels, projects, uncertainties, adventures, happiness… and I don't see the rest of our life any other way!
OK… to start this review, let's first look back in pictures on this beautiful year 2019: our 3rd year being 100% nomad.
January: our 3rd month at Nine Coliving in Tenerife
When we arrived at Nine Coliving, we thought we would stay there for a month to test this concept of " nomad roommates" for the first time. And here we are in January (and then February again) still in the same place… 😉 At Nine Coliving, we have found a place where we feel good, where we can easily meet and get to know people from all over the world, where we have an exceptional quality of life, where we can also work really well… And then it must be said that Tenerife is also an island that we like very much for its nature, the Teide volcano and all its hikes (and the vino tinto 😉 )!
In a nutshell, we found in Tenerife our 2nd home and a real family and we invite you to read our article about Nine coliving to discover this fantastic place (and you can also find all our articles about Tenerife here).
February: hikes in Anaga and the Tenerife Carnival
We ended our 4 months in Tenerife in style with a superb 4-day hike in the Anaga Natural Park (certainly our favorite place on the island with the Teide Volcano National Park). The landscapes of this park are truly spectacular with its "bewitched" forests, steep valleys and green vegetation… we highly recommend this area in case you decide to come for a holiday on Tenerife. And if you don't want to hike for 4 days, you can also take a look at our day-hike ideas in Anaga.
And what better way to end our stay than by spending a crazy weekend celebrating at the Santa Cruz Carnival (which is the 2nd largest carnival in the world after the one in Rio anyway)…. No need to say that we were quite tired when we boarded our plane the morning following the big parade! 😉
March: release of our new book "Randos bière en France"
Half of our year 2018 will have been devoted to a major road trip in France for…. hiking and tasting good artesanal beers;) #LifeIsHard.
Obviously we didn't make this trip without having a little idea in mind… since our publisher had suggested that we write a french version of the famous swiss Beer hiking book (you can imagine that when he offered this to us we didn't say no 😉 ). It is therefore after more than 1500 km of hikes throughout France, between 100 and 200 different beers tasted, long hours of writing and corrections that our 2nd book "Beer hikes in France" (Randos bière en France for the original title) has finally been published. We will talk about the sales of our books a little lower in this review but what a pleasure it was to hold "our 2nd baby" in our hands for the first time!

April: we go around France to promote our book
Obviously it's not all about writing a book, you have to sell it afterwards! So after the publication of Randos bière en France, a rather intense period of book promotion followed. We stopped, among other places, in Lyon (where we had a great bok launch at la plante du loup, a friend's beer bar who we metduring our round the world trip), at the salon mondial du tourisme in Paris, in Alsace, in Lille… After all this, we have to admit that we were completely exhausted! I still remember a picture of us that appeared in a newspaper during that period… we looked like two zombies. 😉
May: Travelling to Turkey and discovering the turquoise coast
After all this, we really needed a little break! The best way to get back in shape for is is usually to get back on the road to a new country! Our basic idea was therefore to take a one-way ticket to Turkey and then slowly return overland to Switzerland for Christmas… But as you may already know, not everything went exactly as planned.
We started with a week in the city of Izmir and then gently moved down towards the beautiful turquoise coast, discovering en route the ruins of Ephesus and Pamukkale. We then decided to opt for a 6-days hike on part of the Lycian way with our tent (the lycian way is a 400km hike route between Fethiye and Antalya). In other words, a magnificent start to this new trip!
June: Cappadocia and unexpected return to Switzerland
We then continued our trip towards the very traditional city of Konya (it was espcially interesting since we were there during Ramadan 😉 ) and then moved on to the beautiful region of Cappadocia! Cappadocia was simply pure happiness! Even if this area is ultra touristic, it only takes 10 minutes of walking to find yourself alone in these incredible valleys shaped by thousands of years of erosion. We feel like little Indiana Jones apprentices by exploring the churches and other cave dwellings found in these valleys (find all our hikes in Cappadocia here)… And of course, Cappadocia is also famous for its amazing sunrises with hundreds of hot air baloons… simply magical!
It was just after our week in Cappadocia that we found out that Fabienne's grandmother had some health problems… We did not think it twice and booked an emergency flight from Ankara to Switzerland. Unfortunately, this kind of unexpected event can happen… but thanks to the flexibility of our lifestyle, we were able to change our plans at the last minute and take time to take care of Fabienne's grandmother. This is also the life of a digital nomad;)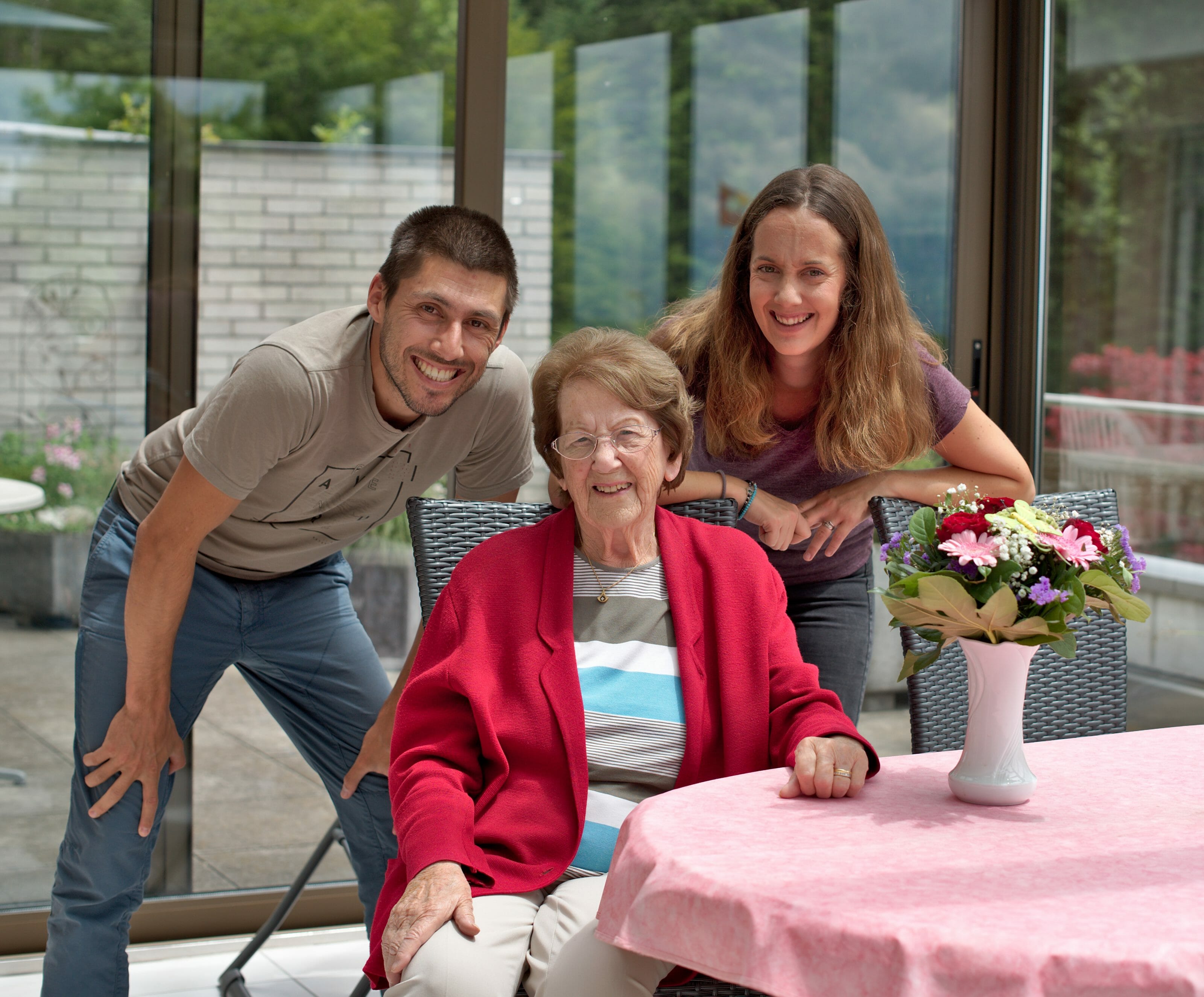 July: we take the bus to Zagreb, Budapest and Sofia
After making sure that Fabienne's grandmother was fine, we decided to resume the trip more or less where we had left it! It must be said that we really wanted to test a coworking in Bansko in the Bulgarian mountains. We had heard a lot of good things about this place and wanted to see it with our own eyes! And so, instead of taking the plane, we decide to take our time and make the trip by bus with a few stops on the way! We first stopped in Zagreb for a few days and then in Budapest, 2 capitals that we had never visited before. And 2 weeks later we arrived in Bulgaria. 🙂
August: 1 month at Coworkng Bansko in Bulgaria
After our little crossing of Europe using only Flixbus (we took the Interflix offer which is really great), we finally arrived in Bansko in Bulgaria. It is important to know that in Bansko there is a coworking that attracts over one hundred nomads like us all year round. Why? Well because life is very affordable in Bulgaria, infrastructures are great, and the mountains are never far! (in summer for hiking and in winter for skiing). We really enjoyed the mountains and had some great moments exploring the nearby Pirin National Park as soon as we had some free time!
But what we wanted to discover first was the nomad community and I must say that on this side we were a little disappointed! Even if we really liked the coworking facilities (we worked really well there), we must admit that we didn't get along with everyone… if you want to know a little more, we let you take a look at our Bansko coworking Review.
September: Back to Switzerland and discovery of the Jura
After our little Bulgarian episode, we take the bus back to Vienna (we hadn't been to see our friends there for a long time), then to Switzerland. We take advantage of a mandate for the Yverdon region to do a little hiking in the Jura. We discover very pretty landscapes, especially for the views at the top of the Dent de Vaulion and Le Chasseron.
We then staeted to wonder what we could do for the end of the year… and we were suddendly taken by an irrepressible desire to go back to see the Nine Coliving family. And that's how we decided, for the first time since we became nomads, to go back to a place where we had already been… and finish the year on the Canary Islands.
October: 1 month of coliving in Gran Canaria
But if we decide to go back to the Canary Islands, we might as well take the opportunity to discover an island that we didn't know yet. So we decided to move to Las Palmas de Gran Canaria for a month in a coliving called Restation. Las Palmas is a really nice city with a pretty beach, a great community of nomads and lots of things to do! So even if we weren't convinced by Restation (read our review here), we still had a great month in Gran Canaria… and we even had time to do a great 3-day hike across the island following the shortest route to Compostela that exists;)
November: back home at Nine Coliving in Tenerife
Ahhhhh Nine coliving 🙂 ! It will have been enough for us to receive a message from our friends Karen and Duane (we met them last year at the coliving) to make us want to come back in November. And what can I say except that we immediately felt at home… Home is: Anne and Lara (the owner and her dog 😉 ), the evenings on the roof, the yoga sessions at sunrise, the work space with a beautiful sea view… And since we had already visited Tenerife a lot during our first visit, we didn't have any pressure to do a lot of activities. We simply enjoyed the house, the people and the exceptional quality of life we have there! (Well, we did some hikes with Lara and I went up once to the top of the Teide;) ). If there is one thing we know for sure, it is that we will come back to Nine again… and again!
December: Malaga, Madrid, Montpellier and finally Switzerland for the holidays
At the time of writing, we have just returned to Switzerland to spend the holidays with our families. But you know us, it would have been too easy to go straight home! So from Tenerife we first stopped in Malaga at Caroline's house. Caroline is Fabienne's rooofffinnnggggg girlfriend (understand by that, that the girls were drinking red wine on the roof of Nine coliving last year). We also took the opportunity to do the Caminito del Rey, which had been willing to do for a while. After Malaga we took the train to Madrid where we spent a few days with my cousin. And finally we made a little stop at the home of our friends Maryne and Jules that lives in Montpellier. In other words, a month of December dedicated to friends and family.
Review of our nomadic life in 2019
In 2018 we felt the need to spend more time in places where we could meet people who have a bit of the same lifestyle as us. As we explained here, it is not easy to find the right balance between travel, work, our couple, encounters… when we are nomads. That's why we wanted to test a place like Nine coliving. Well, I think we're safe to say that this kind of place suits us pretty well!
In 2019 we will have spent more than 3 months in Nine coliving, 1 month in Bansko and 1 month in Gran Canaria. All these stays were in a coworking / coliving mode. As a result, our social life is doing pretty well and we've made a lot of new friends! So obviously we wouldn't spend the whole year in places like these (we also need to keep a couple life and travel a little bit 😉 ) but I think we'll keep doing this a few months a year. Moreover, we are already testing a brand new coliving in January, which will soon open its doors in Briançon in the French Alps (it seems to be great for skiing 😉 ).
Last year we also felt the need to find a place to settle down a bit because we are starting to get a little old to play Tanguy every time we go back to Switzerland:) . As a result, we had been keeping a close eye on the real estate offers for more than a year.
We could have fallen for Tenerife if it hadn't been an island (which means almost a mandatory plane every time we wanted to go back), the Savoie and Haute Savoie regions were also at the top of the list (for nature and mountains of course)… but it will finally be the village of Morgins in the Swiss mountains that will be our new base from January 2019! We had the opportunity to take over an apartment from Fabienne's family in a region we love, close to our families and friends… A dream opportunity that we couldn't refuse (because if this apartment hadn't been in Fabienne's family, we would most likely not have been able to afford to buy in Switzerland 😉 ).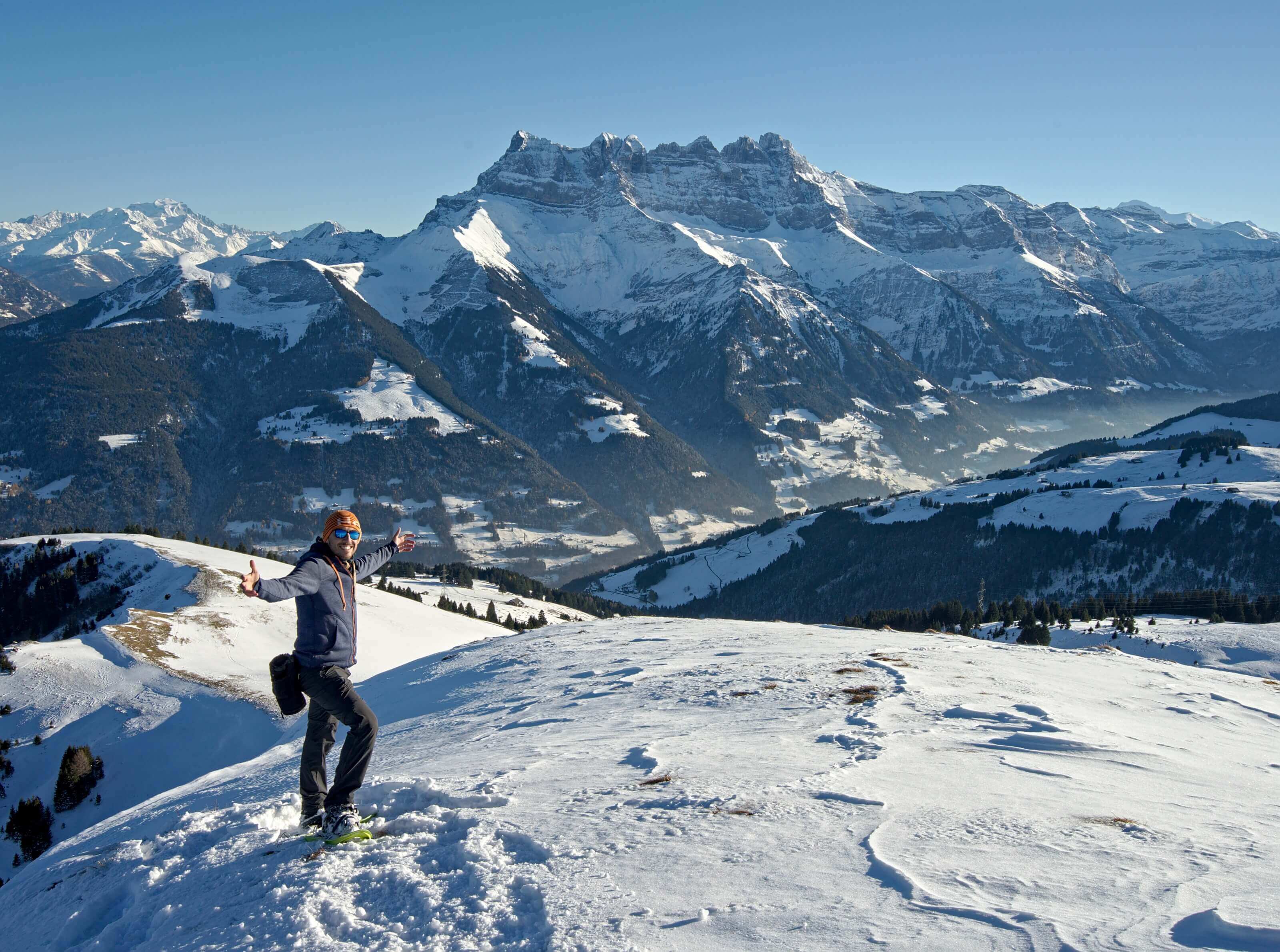 But even if we spent a lot of time in coworking/coliving this year (and that we'll soon have a base), that doesn't prevent us from travelling. This year 2019 will have been rather rich in adventures…. Turkey, Zagreb, Budapest, Bulgaria, Switzerland, France, Spain… I think we are indeed getting a little closer to the right balance between work, travel, couple and friends. 🙂
On the other hand, one thing that has been confirmed this year and to which we are paying more and more attention is that we are travelling less far, always more slowly, trying to limit as much as possible polluting means of transport such as air travel (5 trips for us this year… which is still far too much but we are going in the right direction).
We are currently in a state of climatic emergency and we must drastically (and very quickly) reduce our carbon emissions to save our planet!
… which leads me to a new section of this yearly review that will be now done each year and will allow us to take stock:
the carbon footprint of our year 2019
It is easy, to achieve the objectives of the Paris agreements and limit global warming to less than 2 degrees (the limit defined by scientists and beyond which irreversible and devastating phenomena for the planet would occur), we must achieve carbon neutrality by 2050!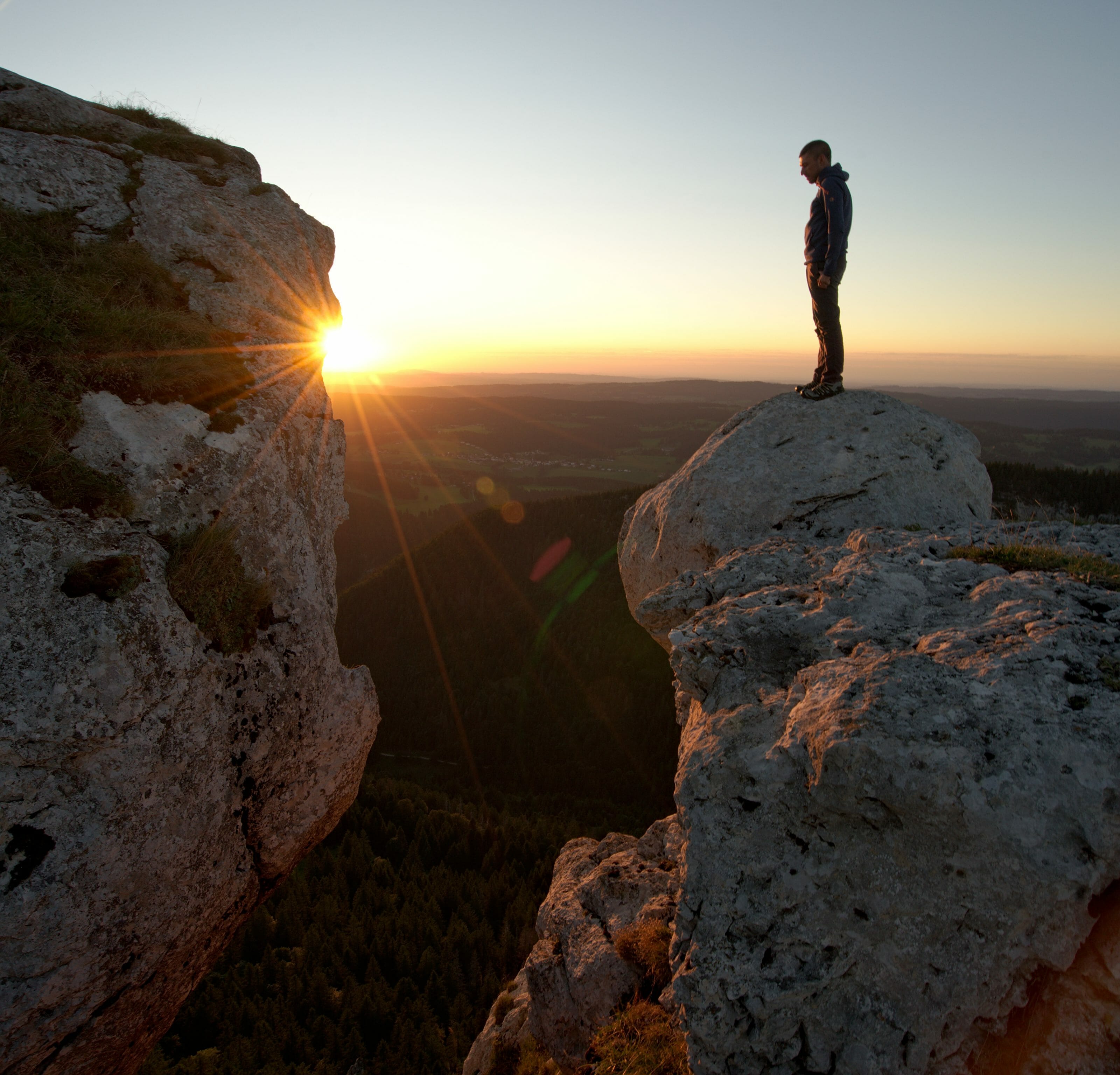 To achieve this, we must succeed in reducing our emissions to around 2 tonnes of CO2 per inhabitant per year by 2050… and we are still a long way off since the French average is around 11 tonnes and Switzerland rather around 13-14 tonnes! This means that we must reduce our emissions by more than 80% in 30 years…. To achieve this, we have an important role to play since 1/4 of this decrease must come from our individual actions (less flying, eating local and seasonal food, eating less meat, buying second-hand, insulating your home…). The remaining 3/4 must come from global reforms that must be instilled by the state and companies (decarbonation of agriculture, transport, public services, energy, etc…). source (in french)
Despite the collective awareness that is underway, I believe that most people do not yet realize the magnitude of the effort required! We are still a long way from achieving this ourselves. But to make it more concrete, we will share with you our 2019 carbon footprint (and we will try to do so every year). We are not trying to judge or make anyone feel guilty, just to talk about this subject in a transparent way and see what we can do concretely for everyone to improve a bit.
To calculate our carbon footprint, we used this tool: The Footprint calculator by Global Footprint network. There are of course other calculators but after having tried several of them, it is the one that seemed to us the easiest to use. It takes into account many different parameters but without going into too much detail either and its interface is super well done!
After answering the various questions (by filling in all the additional details that can be displayed in the questionnaire), here is the result for our year 2019:
The result is clear: it would take 1.9 planets if everyone lived like us and we emitted 6.1 tonnes of CO2 in 2019. Not surprisingly, it is the transport category that affects our result the most! We flew 20 hours, drove quite a few miles to promote our book in France (estimated at 150kms per week over the year), crossed Europe by bus and train (estimated at 100kms of buses per week and 40kms of train per week)…
Our 20 hours of flight alone represent more than 2 tons of CO2 emitted!
As far as we are concerned, we therefore need to move less by reducing our travel by air, car, bus and train in order of priority. If we reduce this category sufficiently, we could even balance our carbon footprint out and reach neutrality at some point.
Otherwise, as far as the other consumption categories are concerned, we have already made significant improvements in terms of nutrition by greatly reducing our meat consumption and buying locally and in season as much as possible. We can still make progress on our cheese consumption (we eat cheese almost every day) and by trying to cook more and buy less processed food.
As for consumer goods, we've been very minimalist for several years now (it's better to be like this when you are nomad since everything needs to fit in 2 backpacks). And for the accommodation, as we change places all the time, we estimated that on average we live in a 45m2 apartment for 2 people which is not particularly efficient in terms of energy.
In short, you are really encouraged to do your own carbon footprint to see what you can do at your scale to move in the right direction.
Review of the work side in 2019
I know that on social networks we mainly share photos of our travels, hikes and other adventures around the world. But believe us, even if we don't necessarily show you, we worked hard in 2019!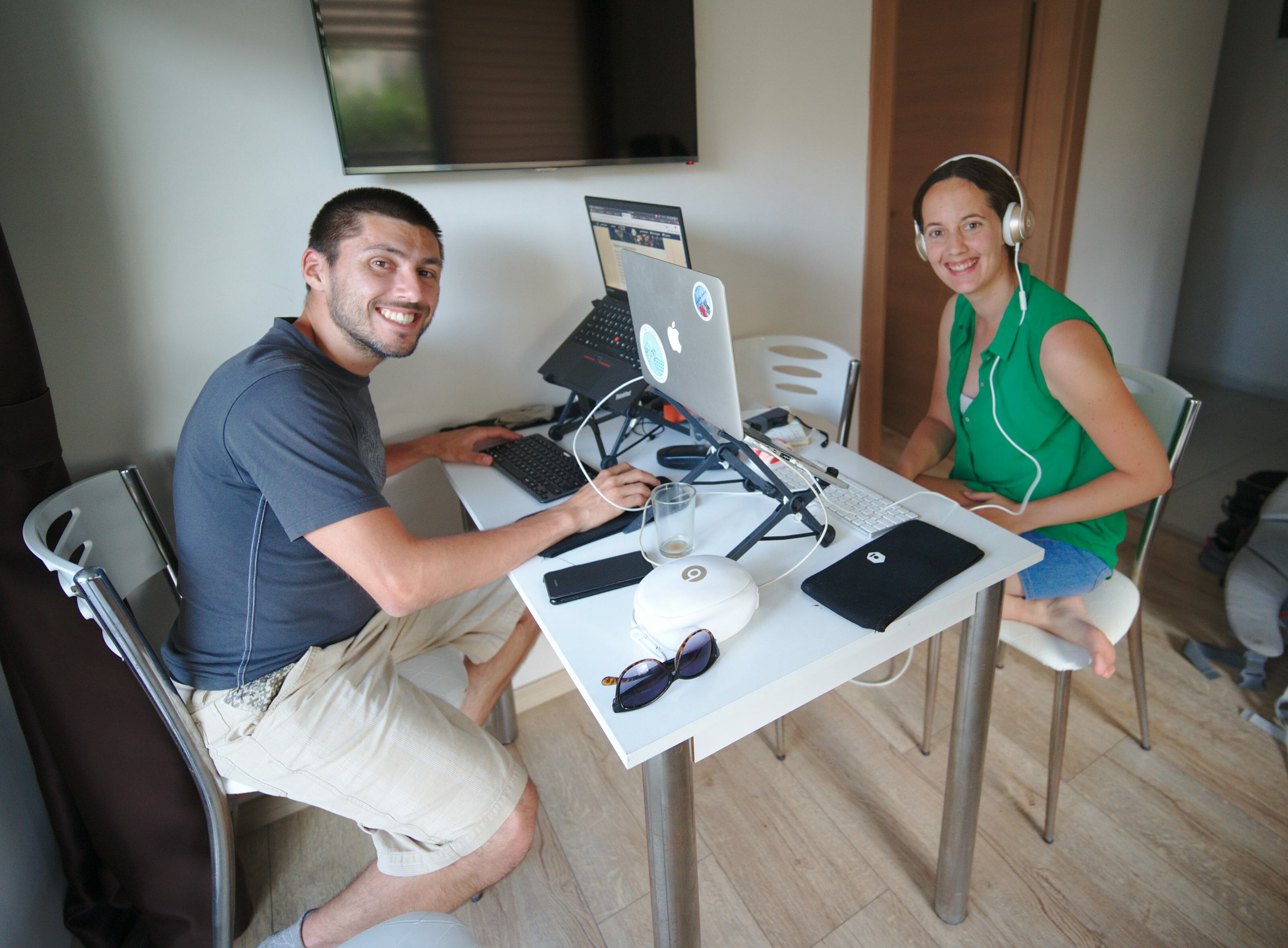 Last year we were already looking for a way to share with you a little more about our daily life as nomadic entrepreneurs… So it's not for lack of thought, but at the moment we don't really know how to talk to you about it other than in articles like this one. The thing is that we don't see ourselves doing too many stories or pictures of us working on instagram or facebook… It's not really our thing, actually. So, unless you have a brilliant idea (if you do, don't hesitate to leave us a comment;)), maybe we'll just write articles about our daily lives and the challenges we face as Digital Nomad.
OK, as we know you're interested, we'll share with you a little bit about all the projects we worked on in 2019. We'll talk about projects and numbers on our blog (we know you're curious), the direction our small web development company Novo-media is taking, the sales of our 2 books and much more;)
Our blog Novo-monde in projects and figures in 2019
We have translated our site to English!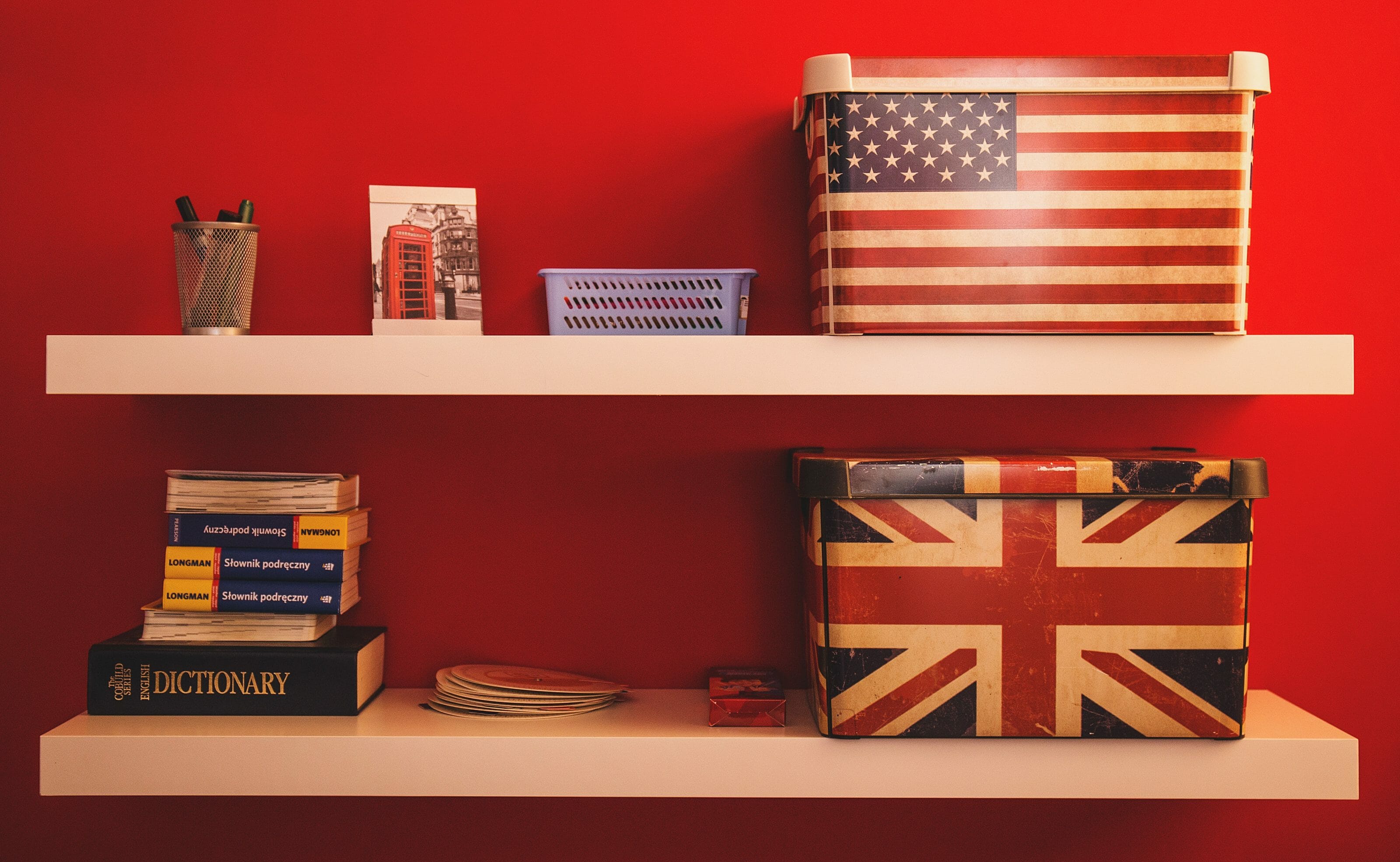 This year's BIG project on Novo-monde was the translation of our entire website into English! Since the end of April 2019, we have translated ourselves about 400 pages and articles from our blog! This project required a lot of time and energy… because as you can imagine, it is a fairly repetitive work 😉
But why did we decide to translate our site into English?
Since we have been nomads, the language we speak most often is clearly English! As a result, many of the people we meet and the new friends we make speak English first and foremost. So it made sense for us to translate our blog so we could share our adventures with them.
To reach new people! If our articles can help / inspire french speakers to prepare their trips, most of our advice remains quite valid for english speakers too! Translating our site will therefore allow us to help more people and greatly expand our audience. However, there are obviously many more travel blogs in English and it will be much more difficult for us to stand out and find our audience. But we believe in it!!!!!
To increase our income by betting on our blog! Last year we explained that we spent less time on social networks that are saturated with ads and that force us to pay to show you our articles and photos. Translating our website into English is a way for us to focus on the essential (i.e. our blog) by enhancing our content and making it accessible to as many people as possible…. What in the long run should also allow us to earn additional income with novo-monde.
An encouraging sign is that there are already about 1000 people a day who read our articles in English and that we met our first English-speaking readers in Tenerife :). For the record, we met them by chance in our favorite restaurant in La Orotava and they even offered us a bottle of wine to thank us for the advice they had found on the blog (no doubt, they knew us well 😉 #Apero)
Our travel blog statistics for 2019
I must also say that we do not regret the choice to focus on our blog and move away (a little) from social networks. Facebook and Instagram are a bit perverse platforms and we are not unhappy to spend less time there! But above all, we are really starting to reap the benefits of our work over the past two years:
time to celebrate! 🙂

In 2019, 1,400,000 people visited our site, which represents an increase of more than 40% compared to 2018. You have also read more than 2 million pages with an average time spent on each of them of about 4 minutes and 30 seconds. It's pretty crazy and we're very, very happy to see that our articles are consulted by so many people.

We passed the 7500 comments bar on the blog (1000 more than the previous year)! Mostly on the french part for now. We receive comments to say thanks, from readers who add additional information after their trip to a certain destination, exchanges between travellers etc…. In short, we are very happy to see that this section of our blog is still very much alive… because we want novo-monde to be a platform for exchanges where we can share things together. And that's one of the things that motivates us the most to keep sharing our stories on the blog.
In 2019 we wrote 41 new articles on the blog, not to mention a few pages or categories, plus the articles we updated (because yes, the updates of old articles still require a lot of work). That's 7 more items than in 2018. When we think that our articles are always longer, that we now translate them each time into English… I think we can say that we have not been idle:)
We still have about 7000 people who subscribed to our Newsletter (same number as in 2018). In order to do without social networks as much as possible, we started in 2019 to use our newsletter much more to share with you our new articles and latest news (we sent 31 Newsletters in 2019). So even if at first we lost subscribers by sending more emails, we now notice that fewer people unsubscribe and especially that we receive many more visits on our new articles thanks to this channel (several hundred each time which is much higher than social networks).
But we still have a lot of progress to make on this side… We will try to push the Newsletter registration forms a little on the site (without it being disturbing) to increase the registration rate. We would also like to improve the structure of our e-mails a little. But again, if you have any advice to give us, don't hesitate to leave us a comment at the end of the article. That would be a great help!
And of course, if you are still not subscribed to our Newsletter, now is the time to do so!

How do we make a living with our blog?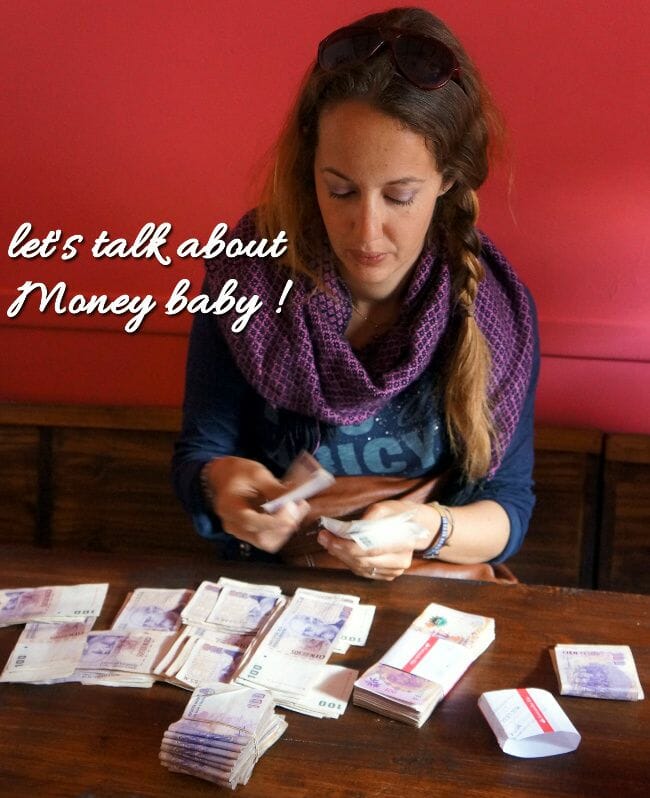 In 2019, even more than in 2018, our blog clearly was our main source of income (50-60%). But a little more each year we realize that you wonder how we can make a good living when there is no advertising on the blog and we almost never work in partnership with destinations. Since we have nothing to hide, here is how we get paid through novo-monde:
Affiliate marketing: You will find on our blog links called "affiliates" that redirect you to products or services that we use (products we usually bought as well) and that we recommend (for example cameras, car rentals, travel insurance). If you use one of our links to buy sth, we will get a small commission and you won't pay anything more! This way of doing things allows us to pay ourselves for our work on the blog while remaining 100% free and independent in the creation of our content (which is VERY important to us). Affiliate represents about 80% of our blog revenue.
Sale and theft of photos: We regularly sell photos in good and due form to tourist offices or companies. Unfortunately, it is also more and more often that we have our photos stolen (i.e. people/companies who use our photos without our permission to promote their services on their website or at events). In any case, thanks to some software, we can now easily know if people use our photos without our consent on the Internet and we ask for compensation if this is the case. The sale and theft of photos represents 15-20% of the blog's revenues.
Our ethics and values on the blog
Novo-monde is much more than a blog or a job to us, it's a part of us! We share our adventures, our difficulties, our thoughts, our advice… we reveal a lot… but also and especially we try to share with you our values!
Obviously since 2012 (the year we started novo-monde), we have evolved a lot and we are trying to make the blog evolve with us so that it remains in line with these values…. Because if you follow us and like our blog, I think it's also because you share our values (tell me if I'm wrong;)).
We haven't changed much since 2012, have we?
In 2019, our work ethic was further refined and I believe it can be summarized in two words: coherence and transparency.
Coherence is a term that encompasses many things but is very important to us. For example, we have always advocated independent travel, paying attention to our expenses… you would certainly find it strange if all of a sudden we started to organize trips in 5-star hotels, right? What would you think if we put an advertisement for the club med in our articles about Tenerife… Same thing if we recommended you to buy the last Gore Tex jacket worth 500€ from Mammut while we use the cheap version from decathlon!
But one thing we tried to be more consistent on in 2019 was everything related to protecting our beautiful planet! I shared with you some of our contradictions related to the environment in this article on the notion of success in 2019.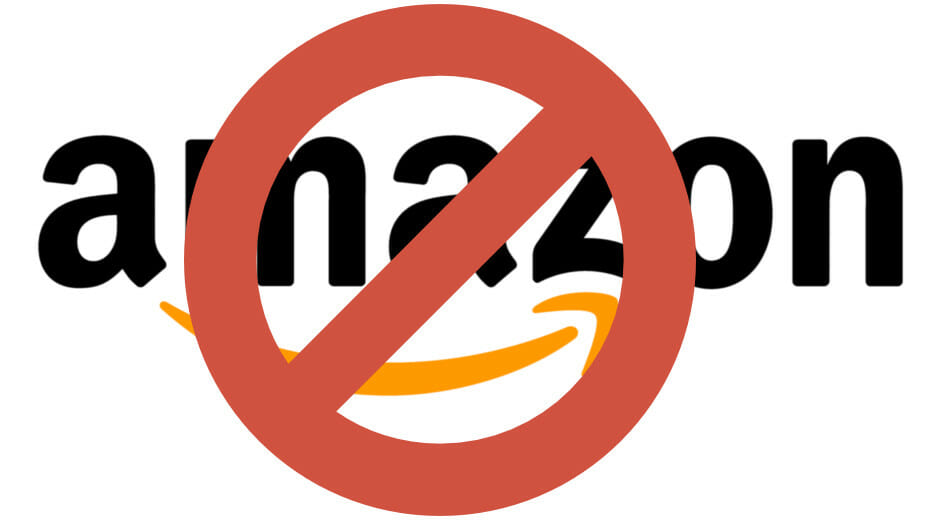 So, for example, we are removing all our affiliate links that redirect to the Amazon site! (we should be done within 1-2 months). Amazon is a company that has a catastrophic impact on the planet! Destruction of millions returned and unused products, deplorable working conditions, tax optimization (or evasion 😉 ), unfair competition… Every time I saw an Amazon link on the blog, it hurt my heart. So we preferred to replace them with links to other companies (who might not be perfect, but at least they pay proper taxes in the country they operate) even if it means losing part of our income (Amazon is not the leader in online sales for nothing… their site is the one that converts best!)… We certainly still have a long way to go to be consistent in terms of environmental protection, but this is a start.
Transparency is also an important point for us! I do not support when partnerships between websites (blogs or others) and brands are not legibly indicated on the Internet (although it is mandatory in the law if I am not mistaken). It is because of this kind of behaviour that we no longer know what is advertising and what is not on the web! I have seen on many websites or social networks shameful things that deliberately mislead Internet users…. So on our blog, if there is an affiliate link in the article, we always indicate it at the end of the page. The same thing in the rare cases where we would work with a destination, we would clearly indicate it in the article.
Review of our activity on novo-media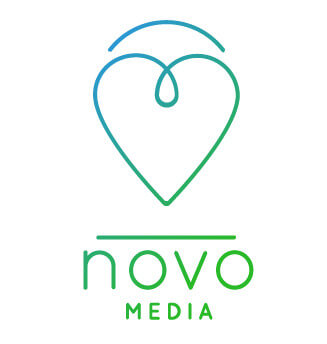 Since its creation, our novo-media site looked more like a showcase site for our web development activities, SEO and digital presence consulting, training etc…. In 2019, even if we have still looked around a bit, we are beginning to have a clearer idea of what we want to do with this part of our activities.
When we started our own business in 2016, we knew we could help people with our skills in web development (wordpress or other), SEO or digital strategy… But we didn't know exactly what would be best for us. In 3 years, we have created a few dozen websites, conducted SEO audits, given conferences, accepted mandates to optimize or debug sites, written blog articles, created a wordpress plugin… In short, we did a lot of trial and error! But after this year, I think we can say that we know a little better where we're going with novo-media:
In 2019, we created only 2 new websites for clients (including that of our friend Caro from the blog Tongs et Sri Lanka). We are happy because thanks to the income from our novo-monde blog, we don't really need to develop many websites… We can therefore have the luxury of choosing the projects that stimulate us the most and above all to work for people we have a good feeling about. And it's extremely important for us to keep having fun doing this.
I gave my conference on optimizing the loading speed of a website at the 2019 travel bloggers' fair in Lille. And in Tenerife we created with Fabienne a new workshop/conference on SEO and natural referencing (or how to properly refer a website in Google if you prefer;) that we gave for the first time in English to about fifty people. Moreover, if you are interested in conferences or workshops on this kind of subject, do not hesitate to contact us.
We also wrote 2 new articles on the novo-media blog and translated all the existing articles into English as well (we thought that if we translate novo-monde, we could translate novo-media as well 😉 ). You may also have noticed that we have reworked the presentation of the site, which is much more like a blog than a showcase site for a web development company (even if there is still some work to be done). This is obviously not a coincidence;).
Our goal for next year is to write many more blog articles on novo-media. We would like to share our skills on topics such as WordPress, SEO, web development… I find that there are not enough quality articles in French about these topics on the web and I think we can really bring something more! Especially since we really enjoy writing about these topics. But even if we didn't have much time to devote to novo-media this year, traffic still doubled (20,000 visitors this year… there is still work to do but it is encouraging).
My Novo-map WordPress plugin is a bit on standby because I just don't have enough time to devote to it (even if it still works very well, eh?). This year I just had time to keep it up to date but not to develop new features (there is no shortage of ideas). I must admit that it is a little personal frustration not to be able to do better. But coding and developing a WordPress plugin takes so much time (not to mention answering users' questions about wordpress)… and unfortunately it is not the few donations I receive each year that will allow me to do much more. 🙁
To sum up, we decided to accept less web development and SEO mandates in the future (even if we don't close the door to new interesting projects). We simply prefer to focus a little more on creating quality content on the site rather than linking project to project (which can be a little repetitive in the long run).
review of our 2 books in 2019
One of our great pride over the past two years is that we have managed to publish 2 books in 2 years with a great Swiss publisher called Helvetiq. I remember well in 2017 when all this was still just a dream… We didn't think it would be possible to find 2 books with our little names on them all over Switzerland and France (congratulations to our publisher who managed to place our books in many bookstores in Switzerland and France, at Fnac or even at nature et découvertes… it's really great)!
After it's not all easy either…. writing a book takes a lot of time and energy! Between writing, ping pongs with the publisher, design, proofreading, promotion (press contact, exhibitions, signing sessions with all the journeys involved…) and so on, being an author in 2019 is no easy task! Let's just say that it's better not to do it for the money because it's not the 1-2€ / book we get in copyright rights that will make us millionaires. It's actually far from it (but we still have the glory 😉 )
Our book Destination tour du monde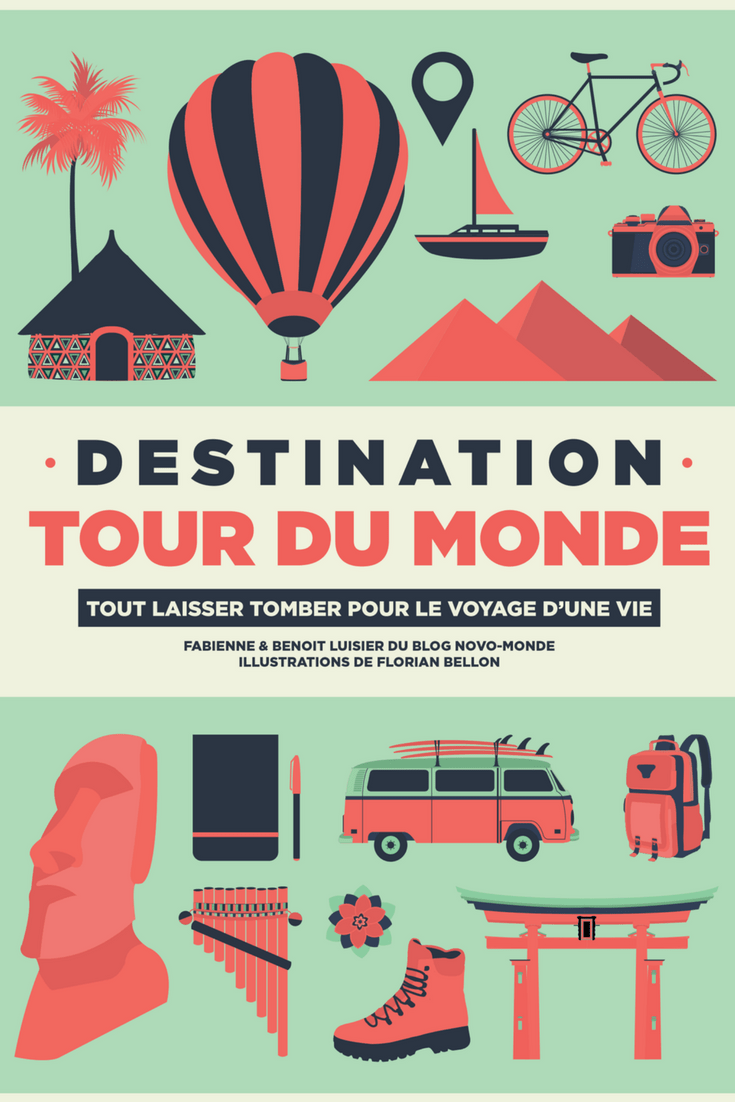 Last year, when we shared our end-of-year report with you, we still had no idea if we had sold many books or not… actually we didn't care so much, we were happy to finally have our "baby" in our hands! A year and a half after the release of our first book, we now know a little more:
Destination tour du monde is now in its 2nd edition of 2,500 copies in French and still in its first edition in German. So somewhere between 2,500 and 5,000 books in French and less than 2,500 in German were sold. Of course we would like to sell more 🙂 But it seems that it's not bad for a book that's mainly intended for people who are planning or dreaming of a long trip. We are also working on some modifications for the next edition to try to install the book over time (because the vast majority of the book's content is quite timeless).
The feedback from readers is all super positive! Whether it was on online sales sites, on social networks or by email and on the blog… we received only adorable messages. Beyond sales, it is these messages that matter most to us and reward us for all the energy we have put into this first book.
Unfortunately, the digital version of the book is still waiting… we don't know exactly where it stands on that side but we hope to be able to tell you more soon (especially for Canadian friends who can't buy the book).
Finally, the English version of the book is being prepared for next year. Our publisher is in discussion to distribute the book in the United States and England. Let's cross our fingers to make it happen!
You will have understood it, we are still as proud of our baby as ever and we hope that he still has a good life ahead of him! And if you might by any chance want to get it, we invite you to visit our publisher's website (rather than Amazon;))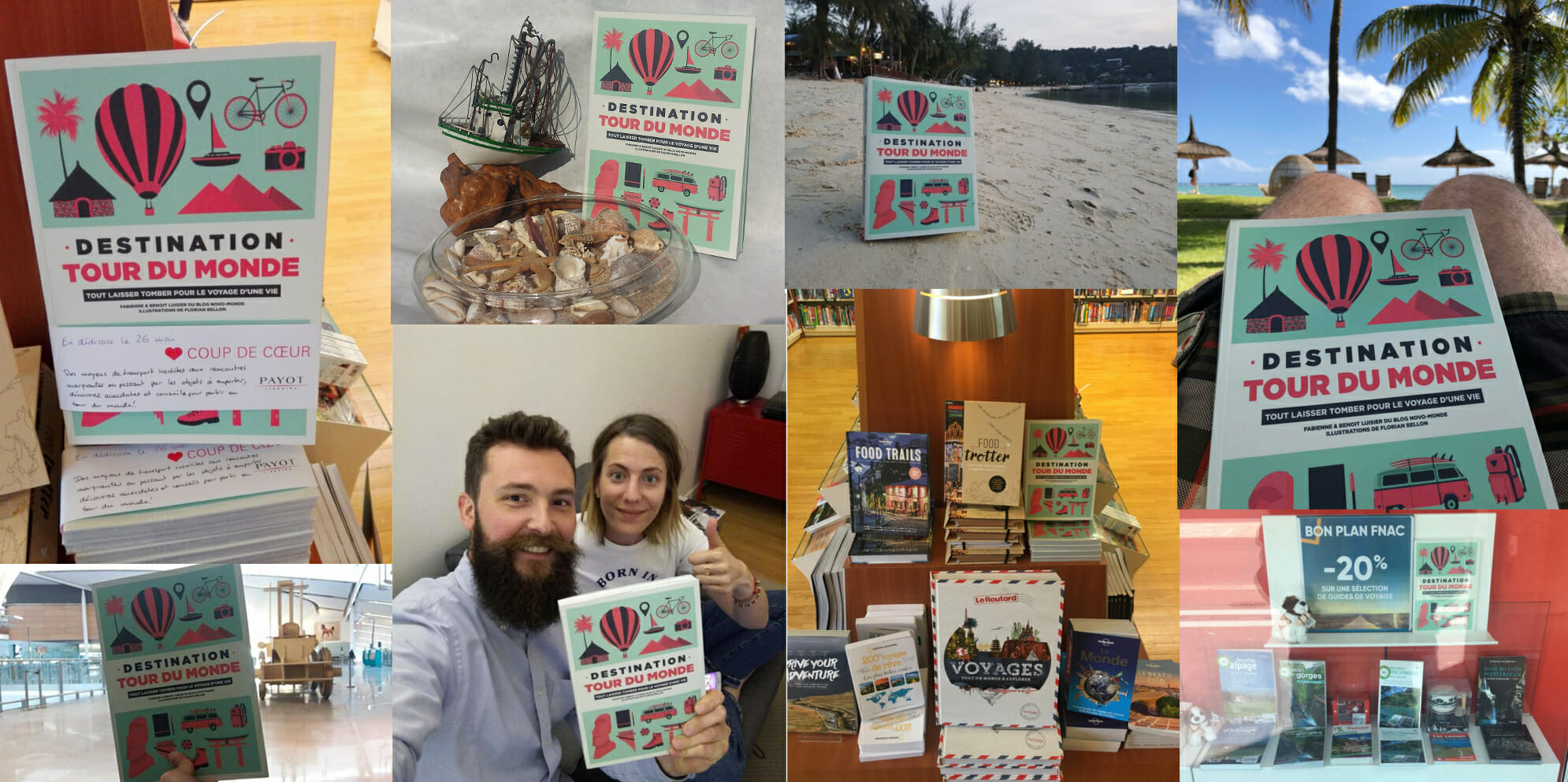 Our book Randos bière en France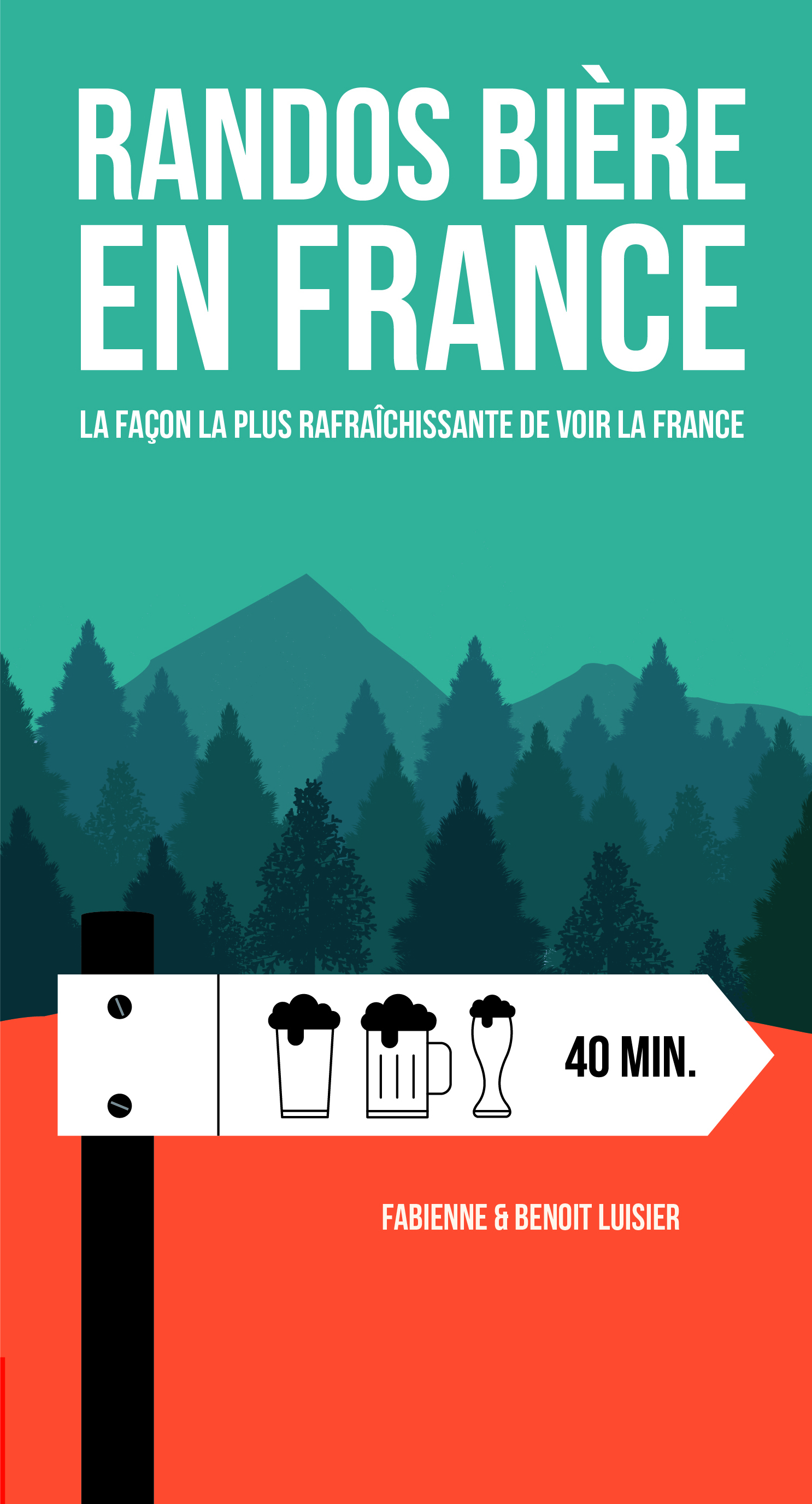 This is the project that occupied a good part of our year 2018 and the beginning of 2019 (poor of us… forced to travel all over France to hike and drink beers 😉 ). Fans of the first hour of the Swiss version of the book, we were just thrilled to be offered the opportunity to write the French version of this original and refreshing hiking guide (a project that was pretty much hand tailored for us #ApéroHikesForever ;)).
So after the 2 exhausting months of March and April to make events and shows between Lyon, Paris and Lille for the release of the book (you saw our faces on the picture at the beginning of this review 😉 )… I think we were rewarded for our efforts. Last we heard, the book has already been printed 3 times at 5,000 copies! That means that we would have already sold between 10,000 and 15,000 copies. Pretty good in nine months, don't you think?
Obviously we don't try to compare it with Destination Tour du Monde because beer hikes in France is a bit like the perfect gift book (a gift that can be made to anyone who loves beer and/or hiking). But we are just very happy to see that all the passion we put into this project is paying off!
So if you want to discover France in a refreshing way or if you are still looking for a Christmas gift for your uncle Alfred, you can find our book in all the good bookshops in France, at Fnac, at nature et découverte or on our publisher's website (and also on Amazon but only if you don't have the choice 😉 ).
Our plans for 2020
Ouhhhhhh there… you know we're not the best people to plan ahead 😉 . But as Fabienne explained in this article, the great novelty for us in 2020 is that we will have a home in the Swiss mountains (in Morgins to be precise… 100m from the border with France). Which doesn't mean that we're going to settle down… So in a completely random order here are some ideas we have for 2020:
Set up a cosy little nest in our apartment in Morgins (a village that even has a great craft brewery 😉 )
We will test for 2-3 weeks a brand new coliving from January 18th in Briançon… obviously we will take the opportunity to ski in the area and discover the region!
Publish an e-book on the Swiss Via Alpina (the crossing of Switzerland through the Alps that we did in 2017). After publishing 2 paper books, we wanted to try out the all-digital format to get a new experience (and try to sell a product directly on our website). Fabienne has already made good progress in the writing and we will keep you informed of the evolution of this great project.
We will be back in Lyon in February for the Mahana fair and in Paris in March for the World Tourism Exhibition. Besides, we will try to organize some aperitifs around these events so that we can meet in Lyon and Paris… we will keep you informed soon.
Manage the renovation project of Fabienne's grandmother's apartment
Do part of the GR34 (customs trail) in Brittany for a month for Fabienne's 34th birthday #GR34yearsold 😉
Write much more on Novo-media by sharing our knowledge on everything related to WordPress and SEO.
and certainly full of other surprises….
The final word
To conclude this 2019 vintage of our review, we would simply like to thank you once again for being more and more numerous to be part of the novo-monde family. We have always seen our blog as a kind of exchange platform that would allow travellers / nomads to be inspired, help each other etc… and it is your comments, messages, emails that motivate us to continue to blog with the same spirit for the last 7 and a half years. Without all of you, we would have stopped a long time ago!
We wish you all a Merry Christmas and a Happy New Year!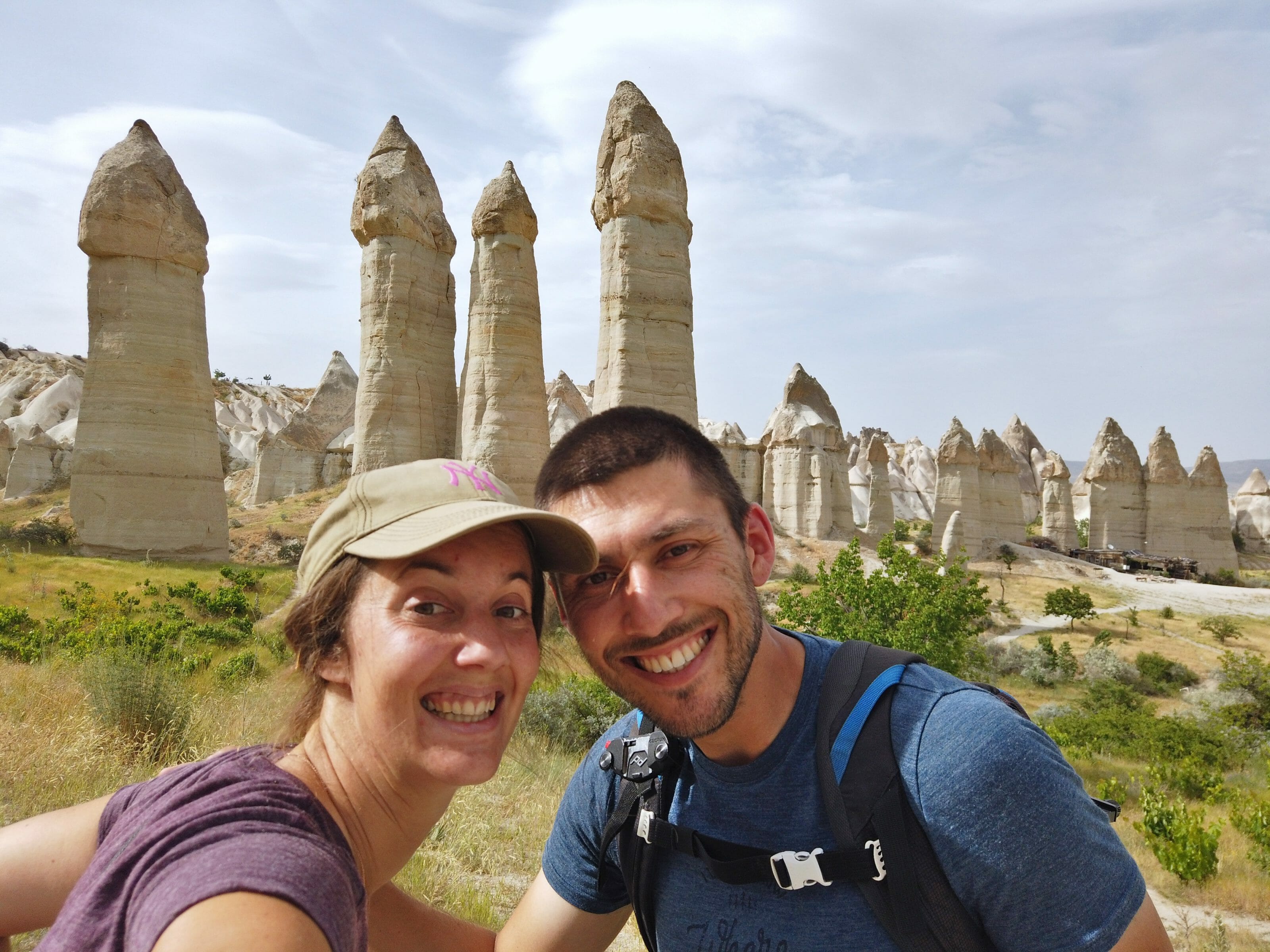 Pin it