The topic of the backpacker insurance to travel around the world is probably THE most annoying question (not to say boring) of the travel preparations. I mean, you've decided to go on an adventure, to discover the world, you're hyper motivated by this project and now somebody's telling you: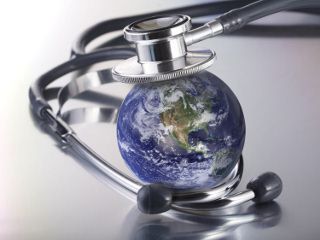 Yeahh cool project… but did you think about travel insurance?
This is where the nightmare begins! You start looking for information on the Internet. You have read on travel blogs or on groups and forums that you should have a backpacker insurance for your round the world trip. The problem is that there are almost as many travel insurances as there are blogs, that they don't cover you for the same thing, that their prices vary between 400$ and 2000$… You also read that with your credit card you may be covered, that your home health insurance might be sufficient… In short, everything gets mixed up in your head and you don't know what to think anymore!
But don't worry, that's where we come to the rescue! Our goal in this guide about backpacker insurance is to take all these informations, to present them in a clear and understandable way (because the gibberish of insurance jargon is just horrible) in order to help you easily find the right backpacker insurance for you. And we've also created an interactive tool to easily compare the best backpacker travel insurance for a round-the-world trip (isn't it nice?).
Are you ready??? Let's get into it!
A backpacker insurance? Why would you need one?
Before looking in more detail at whether you really need a travel insurance, let's start by understanding in more detail what a backpacker travel insurance is for and what types of coverage it offers. Depending on the package, a backpacker insurance policy may include a combination of the following points:
Health and medical insurance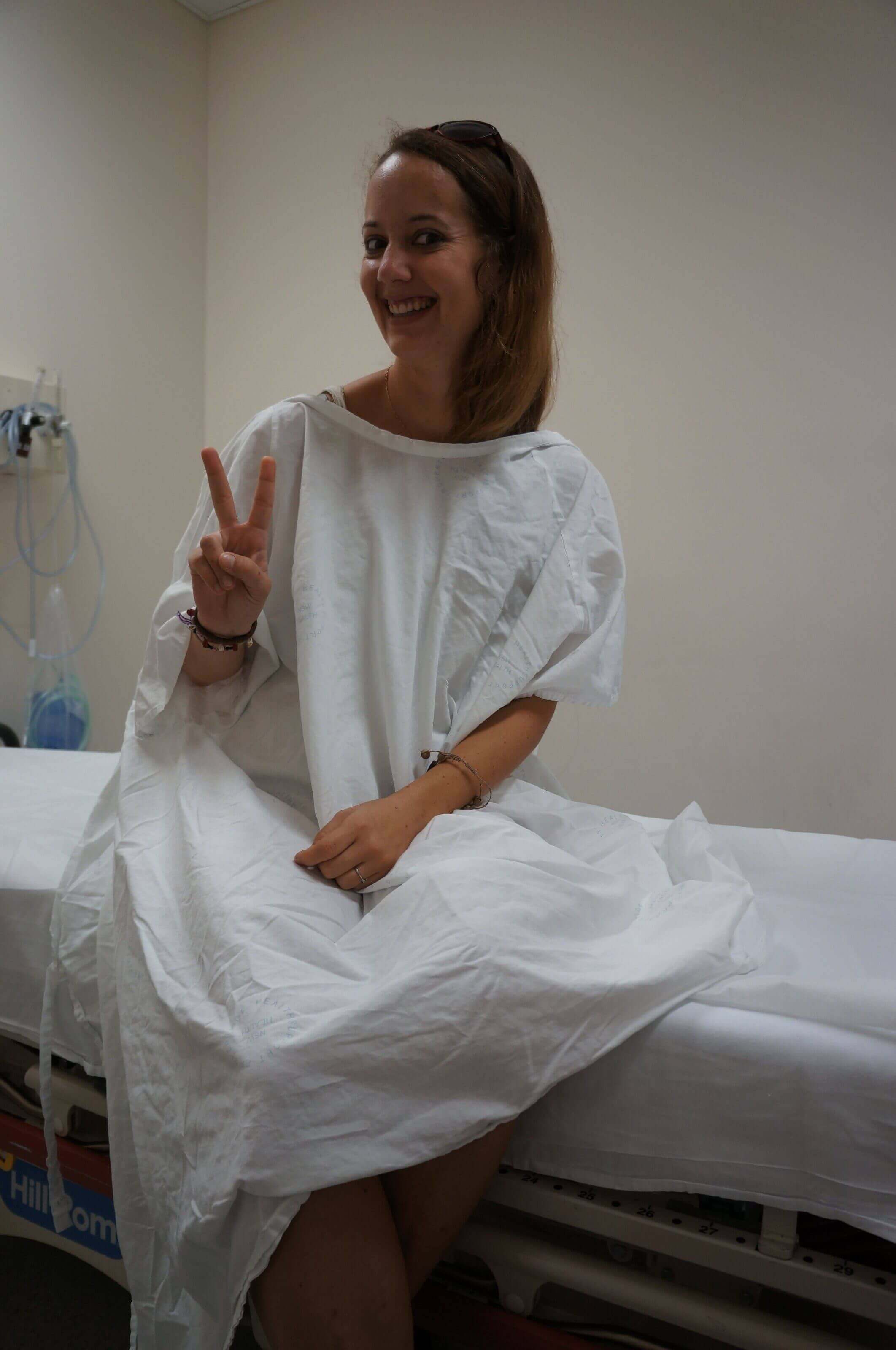 If you have a serious problem during your travels that requires urgent hospitalization, medical costs can quickly skyrocket. This is particularly true in the USA / Canada where a prolonged hospitalization could put an entire family in debt for several generations! But even if it is a less serious case, hospitalization, a visit to the doctor for an illness or even medical tests can quickly cost you money. In this type of case, a good backpacker travel insurance will cover 100% of the medical expenses.
Civil liability abroad
If by accident (i.e. unintentionally) you injure someone or damage someone else's equipment, costs can quickly increase, especially with legal procedures plus damages. In such cases of negligence, a good travel insurance will cover the cost of repairs, possible medical care or the cost of the legal procedure.
Repatriation
If, following an accident or illness, your state of health is such that you cannot be treated on site, you must be repatriated to the nearest hospital or even to your country of origin. Please note that a medical repatriation can cost up to 50'000$. In this type of emergency, there is usually no other option. So to avoid putting your families in debt, it is better to have travel insurance that covers repatriation!
Luggage coverage (theft, loss or destruction)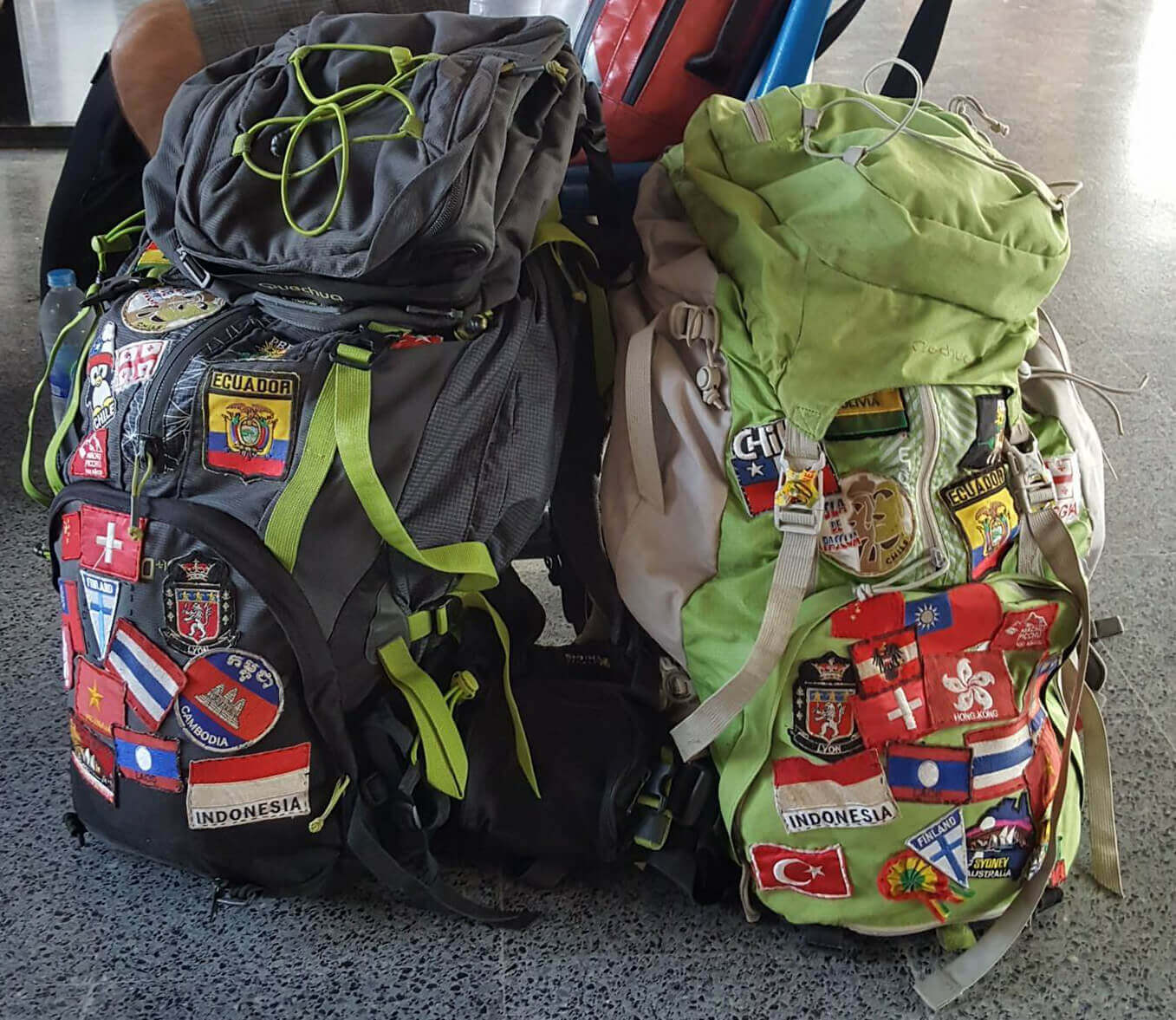 A well-known case for backpackers: you arrive at your destination but unfortunately your backpack is not, or is damaged. Your belongings may also be damaged during a bus ride or worse, even stolen. In such cases, some travel insurance companies will reimburse you for at least part of the total amount of your equipment. Be careful, however, to check carefully what is considered as luggage by the insurance company;) (electronic equipment for example)
High value items ( computers, cameras, lenses, tent, jewellery… )
Rarely included in backpacker travel insurances (or for very small amounts), it may be interesting for people who travel with expensive equipment to have a coverage for theft or destruction of the equipment.
Cancellation coverage
You may have to interrupt your trip because of the death of a loved one or you could get very sick on the day of your flight to South America. You may not even be able to fly because of a natural disaster or a general strike… In such situations, it may be interesting to be insured against these cases of absolute necessity. It's bad enough having to cancel a trip so you might as well get your money back!
Risky sports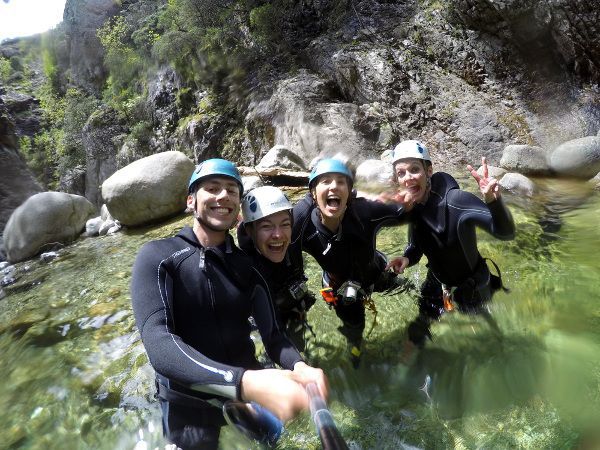 Going on a round-the-world trip is for some people the opportunity to boost their adrenaline by practicing sports such as rafting, canyoning, parachuting, mountaineering (this is the case with Benoit 😉 ). Unfortunately, being covered for accidents while doing these activities often requires paying extra for your backpacker insurance.
Worry-free travels
This is probably THE reason why you will take out long-term travel insurance. We usually enjoy more when we know that we are covered and that we will not put our whole family in debt in case of a problem 😉
Do I really need a backpacker insurance for my round the world trip?
Now that you have seen what a backpacker travel insurance can be used for, let's analyse together the scenarios where you may already be insured for some of the points mentioned above. Travel insurance represents a certain budget and it would be a shame to be insured twice for the same thing 🙂 .
Travel insurance of my credit card ?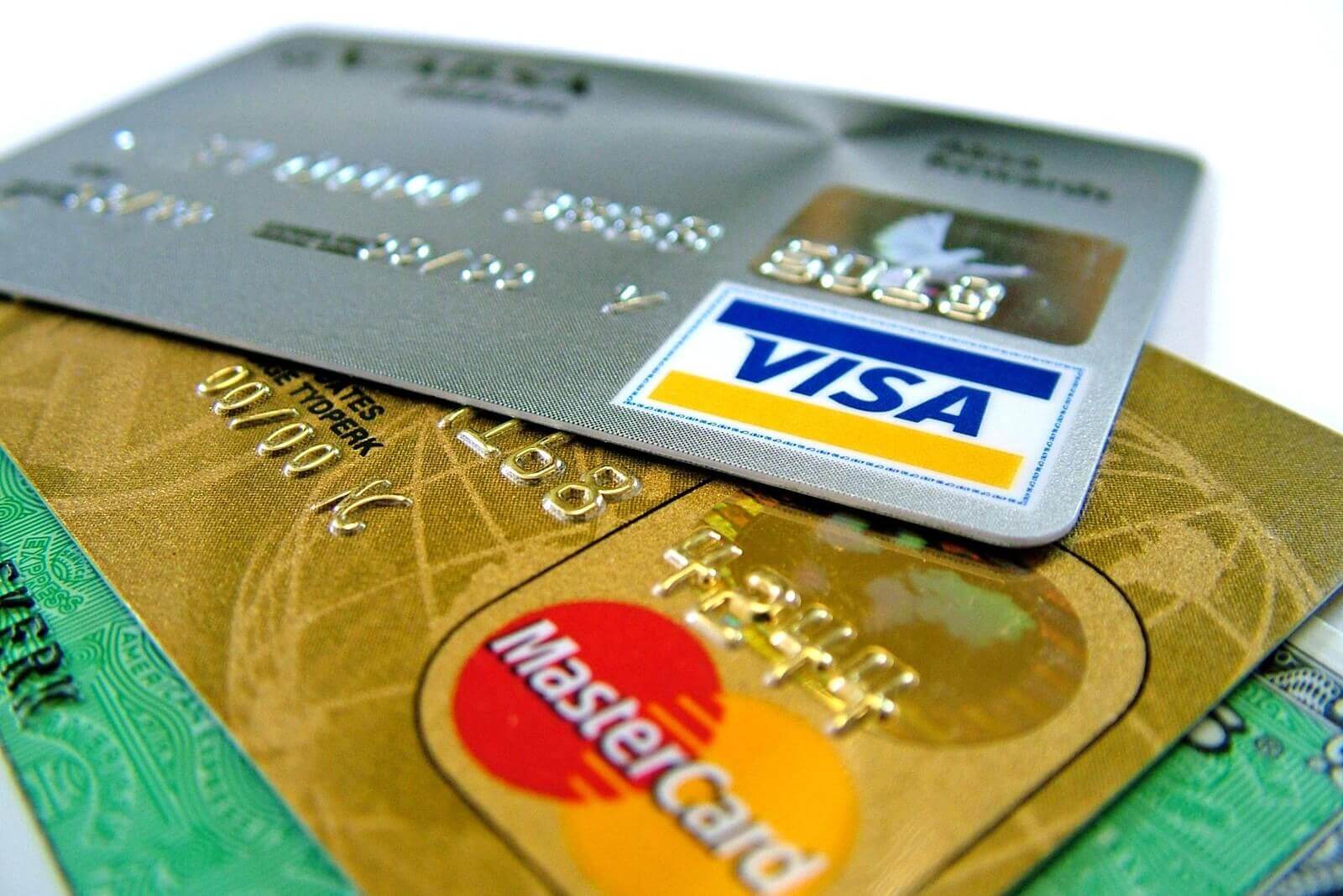 You may have already heard that if you have a Visa and/or a Mastercard, you already have travel insurance. This is indeed the case but it is better to find out a little more to understand what your credit card covers in case of a problem.
The first thing to know is that if you have a classic Visa or Mastercard, your coverage is almost non-existent. You absolutely must have a premium credit card to have a decent coverage (like a chase sapphire reserve or Citi Prestige Card).
The second important thing is that you need to have paid at least part of your trip with your credit card to be covered.
So my advice would be that you check what kind of coverage you have with your credit card to avoid being insured twice for the same thing. But honestly, most of these premium credit cards have coverage for stuff like Baggage/trip delay, Trip cancellation and interruption, Medical evacuation, accidental death etc… But they never cover for medical expenses abroad or civil liability which are two very important things when you travel for a long time!
Your home health insurance ?
Remember that a backpacker travel insurance is not meant to replace your home health insurance. It's more about emergency or getting you back home in a hurry if you really need it! So you always need to be covered in your home country even while traveling. That said, depending on your home country and your health coverage, you might not need to buy a third party backpacker insurance. It could be more interesting to simply buy a travel complementary package to your home health insurance (for exemple in Switzerland that's the solution that works the best, in France not at all).
So my advice would be that you check what covers your home health insurance when you travel abroad (usually it's not much and not long enough for a round the world trip) and see if you coud buy a travel complementary package that covers the important criteria for a good backpacker insurance.
Our opinion
Of course we advise you to check the travel coverage of your home health insurance and your credit card. But most of the time, it wont cover you for very important things like medical coverage abroad and civil lyability which could have dramatic financial consquences if anything happens to you while you travel. So if you're not covered for these things, do not gamble with that and get at least a cheap backpacker insurance. It's not worth the risk!
Some of you might think :
Why think of the worst when we are about to experience an extraordinary adventure?
Well, yes, after all, no one is forcing you to buy a backpacker insurance for your round the world trip! (especially since it represents a certain budget) But ask yourself the question: Is it worth it?
Even if you are healthy and have never had an accident before, that doesn't mean you are invulnerable. When traveling you will probably have bad days, or you may be tired, careless. And then you will cross countries with different rules than those you are used to. You may also simply be out of luck one day or in the wrong place at the wrong time.
Of course, the decision is yours, but if you are reading these lines, it is because our opinion is worth something to you. So our advice is, if you are going on a round the world trip, put all the chances on your side and get a backpacker travel insurance!
How to choose the best backpacker insurance for your trip around the world ?
We hope we have convinced you that if you are going on a long trip (more than a months), you should buy a travel insurance without hesitation. So if that's the case, the next question is obviously the following:
Which of the many backapcker travel insurance coverage is right for me?
And the answer is not so obvious because there is no perfect backpacker insurance! In fact, the ideal coverage will vary according to your trip, your expectations or your needs. To make it easier for you, let's look at the points that will influence the choice of your insurance.
To choose the right backpacker insurance, evaluate your needs
Duration of the trip : Some insurances offer decreasing prices depending on the duration of your trip. Obviously the longer the trip, the cheaper it gets per month
Visited countries : If you go to countries like Canada or the United States where medical cares are very expensive, you probably won't choose the same insurance as if you were traveling in Asia.
I'm traveling solo, in couple or with my family : Some backpacker insurances have special prices for couples or families.
Small budget and minimal coverage or large budget and global coverage : Do you want to put as little money as possible into your backpacker insurance and be covered for the most important points or do you want to invest a little more money and also cover your valuable items for example.
Risky sports : As mentioned earlier, it is often necessary to pay a supplement to be insured in the practice of certain sports considered to be at risk.
Valuable items : Do you travel with 5000€ of photo equipment and a North Face tent or are you rather smartphone and a cheap tent 😉 ?
Backpacker insurance : the most important criteria
Even if you don't have a huge budget, there are some things that are non-negotiable and essential to any good backpacker travel insurance.
The Essentials of any backpacker insurance


Medical coverage : Your coverage must absolutely cover 100% of medical expenses, whether they are emergencies or not (even if you are going to see a doctor for flu, this must be covered). The maximum amount for guarantees must obviously be as high as possible (let's say you need at least 100'000$ and honestly you will never need a million 😉 )
Repatriation : In case of emergency, you must have a backpacker insurance to cover the costs of any medical repatriation.
Civil liability : Unintentional material or physical damages caused by accidentaly by you are generally very costly. It is therefore important to have an even higher coverage limit than for medical expenses.
Support number 24/24, 7/7 : Because in general, when you need to contact the insurance company in an emergency, you don't have time to wait 5 hours for the customer service offices to open.

other interesting points to consider


Advance of costs ? : If you find yourself in a hospital in the USA and your insurance does not advance medical expenses, you will need to have enough money to pay the bill before being reimbursed.
Franchise ? Some coverages require a small amount to be paid in some cases and others do not.
Early return (following the death of a close family member)
Legal assistance : In the event of a trial following an accident or an altercation.
Costs of research (for a trek that has gone bad, for example)
Visit of a family member in case of hospitalization
Disability and death insurance
Based on all the above points and your priorities, you should now have less trouble choosing the right backpacker insurance for you! But we will go even further to present you our selection of the backpacker insurances. This way you will only have to choose the one that suits you according to your trip and your priorities 😉
The bests backpacker insurance for a round the world trip : Our selection
So we have searched for you in the general conditions of the different backpacker travel insurances and found you 5 coverages which are in our opinion the best in their category to travel around the world (or for any long trip). Of course, each of these insurances covers you adequately for the 4 essential points mentioned above (repatriation, medical expenses, civil liability and 24/24 assistance) but some of them also offer additional guarantees that could interest some of you.
Remark: As you know we are swiss and this website was first written in french. It means we know very well the french market of backpacker insurances! So when we started translating our website and we had a look at the US backpacker insurance market, we were suprised to see almost everybody speaking only about WorldNomads! Sure WorldNomads offers great coverage but they are quite expensive! There are other companies (some french ones) that offers decent coverage for backpackers from all around the world and that are much cheaper! Just keep on reading to find out which ones!
We hope that through this selection, all globtrotters will find the insurance that suits them.
And if you want to go even further, we have created an interactive comparative table that compares all the important guarantees of the main insurances for a round-the-world trip…. Nice isn't it? 😉
see the backpacker insurances comparison table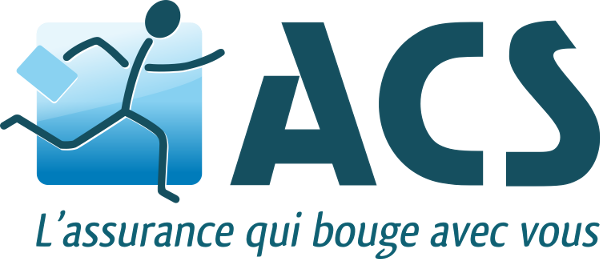 It is by far the cheapest backpacker travel insurance that we suggest in this article. Subscribing to coverage from them will cost you barely 400€/year. There is sufficient coverage for medical and hospital expenses, repatriation and civil liability.
However, you will not be covered for flight cancellations or fun activities such as climbing, paragliding, parachuting or jet skiing. An important thing to note also, electronic devices such as laptops, cameras or glasses are not insured in case of theft or damage of any kind. More about ACS insurance
| Positive | Negative |
| --- | --- |
| The best cheap backpacker insurance that covers you for the most important things and that will have you back if anything serious happens to you | electronic devices are not covered as well as the practice of risky sports |
In short, this insurance is perfect for small budgets that still want to be insured in case of serious problems..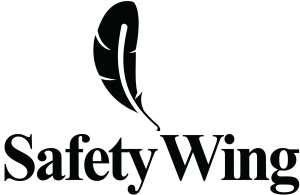 A newcomer in the insurance market, SafetyWing is the first travel and medical insurance for Digital Nomads (but also very suitable for backpackers). It has some characteristics that make it quite interesting, such as the fact that it works as a subscription (no need to know in advance the duration of the trip), that it partially covers you in your home country (30 days every 90 days) and that it also includes 1 child under 10 years old per contract (which makes it by far the cheapest insurance for families travelling with young children). In addition, its prices are in line with those of ACS, which has long been the cheapest option for backpackers.
SafetyWing was launched by 3 Norwegian friends, all Digital Nomads and they bring a new innovative twist to the sometimes slightly aging travel insurance world. More about SafetyWing insurance
Positive
Negative

Very competitive prices! Even better that ACS in some cases
Flexible subscription system
Partial coverage in your home country
Good coverage limit for medical expenses

220€ deductible per contract (not for each claim)
Coverage limit for personal liability too low in our opinion
In summary, SafetyWing is an excellent choice for backpackers (or Digital Nomad) who have a small budget and need flexible coverage.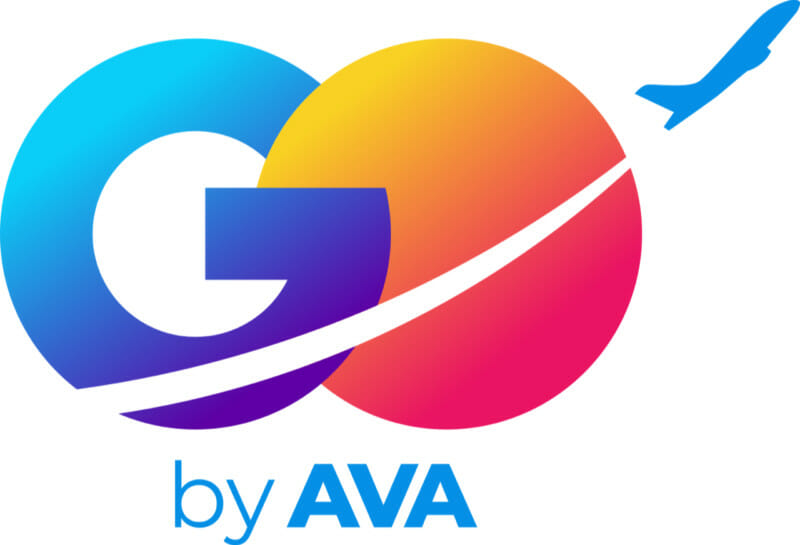 In the order of price, it is the cheapest backpacker insurance after ACS and SafetyWing (however it has much better guarantees)… and yet we only discovered GObyAVA at the beginning of the year 2019 #SuchAPity
For 47€ per month (if you are under 35 years old) you will be very well covered for all important things (medical expenses, civil liability) with coverage limits that are even higher than those of Chapka and AVI (yes yes yes…). It may have slightly lower limits for less important criteria, but honestly it's solid! It is even possible to pay an additional €10 per month to insure yourself for extreme sports (such as AVI)
Positive

Negative

very competitive price-wise for solo backpackers and couples
Super high coverage limits for medical expenses (1,000,000,000 US/Canada and 300,000€ elsewhere) and civil liability (4,500,000€ bodily injury and 450,000€ property damage)
Customizable (possibility to pay a little more for extreme sports)
A brand new and very well done website

The deductible of 25€ per case for all medical expenses reimbursement outside hospitalization (since the end of 2019, there is no more deductible for medical expenses) and 80€ for all civil liability cases
Only valid for people resident of the European Union
Honestly, if we had discovered this backpacker insurance earlier, it is probably the one we would have chosen (hesitating a lot with ACS).
And especially for our readers, AVA offers 5% discount on AVAnture health plan coverage with the promo code: NOVO. Isn't that cool????


A little more expensive than the previous ones but still affordable (less than 600€/year). However, this backpacker insurance is a little more extensive. It is still good for medical and hospital expenses, repatriation and civil liability.
In addition, in the event of theft or damage to baggage, your electronic devices or other valuables will be covered up to €1,000 per item (for a maximum total of €2,000). On the other hand, the practice of certain slightly more dangerous aerial sports and flight cancellations are still not covered. More about Chapka
Positive
Negative

Very good coverage and competitive prices. Electronis devices insured up to 1000€/device
Very good website

They are not always the cheapest option when you include traveling to the US or for families
You have to be resident of the European economic area (or Switzerland, Andorra…)
In short, this travel insurance is very versatile and will insure you for the main things for a very fair price.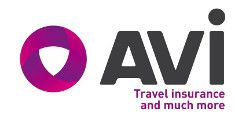 This backpacker travel insurance is a little special because it can be customized. You will subscribe for a fairly complete basic version (similar to Chapka insurance) that you can extend by adding options.
You will be able to choose your geographical area. Europe coverage is very cheap: 338€/year, North American rates also. You can also be covered for dangerous sports (two-wheelers up to 125 cm3, climbing, scuba diving up to 25 m) or very dangerous sports (surfing, rafting, climbing, scuba diving up to 45 m, kitesurfing, hang-gliding, paragliding, jetski, snowmobile, quad). This coverage offers the best prices for families. It is also offers a free mobile App. As a bonus, prices have been reduced since September 2014 😉 which once again makes AVI a serious competitor for Chapka. More about AVI international
Positive
Negative

Customizable according to your needs. No deductible and very cheap if you travel only in Europe (or North America in some cases). Also offers the best family prices (if you travel with children over 10 yo).
A new free mobile application with all your important documents and which allows you to call for free assistance in 1 click

Coverage limits generally slightly lower than Chapka
Depending on the duration of your trip and the options chosen (world outside North America for example), it may cost a little more than Chapka
In short, this travel insurance is customizable and never asks for a deductible. Depending on your expectations (travel as a couple, European trip or trip around the world North America included), this could be the right insurance for you.
Especially for you dear readers, if you use the link below to subscribe to your AVI insurance, you will benefit from a TOTAL DISCOUNT OF 5%!!!! Isn't it cool 🙂


It is the most expensive but also by far the most complete backpacker insurance. It exists in standard version (890€/year) as well as explorer version (990€/year). To tell you the standard version already covers you really well. Medical and hospital expenses, repatriation, cancellation, civil liability, theft and damage to luggage, risky sports are included.
The explorer version does even better. It covers you for very risky sports (the list is just huge), improves the coverage of luggage and valuables (max total: 2500€), increases the numbers in general and adds many interesting little details (vehicle rental, cash refund, physiotherapy…). With WorldNomads, you also have the possibility to insure high value items (total max: 1400€, max per item: 700€) by paying a small supplement. It could be interesting for our blogger friends ;-)… (little downside, the site is in English only and a 70€ deductible is applied for any medical expenses).
| Positive | Negative |
| --- | --- |
| The most complete of all travel coverage. In Explorer version, nothing can happen to you | It's (by far) the most expensive one and you do not necessarily need all of that. Plus 70€ deductible is applied for any medical expenses |
In short, it's the most complete backpacker travel insurance, but you have to really pay for it. Honnestly we think it is not worth it anymore compared to the other coverages.
If you want to compare the different backpacker insurance coverages that we have recommended above, try our interactive comparative table… you will find the one that suits you in less than 5 minutes 🙂
Go to the backpacker insurance comparison table
The backpacker insurance we chose for our round the world trip
We decided to buy WorldNomads explorer insurance because at that time it was important for us to be covered for the practice of sports considered more dangerous (and Chapka was not available for swiss people at that time). All the little extras are obviously welcome but have not weighed too much in the balance. Obviously, the higher price of this coverage was within our budget, otherwise we would have switched to another travel insurance.
If we had to do it again, we would probably take GObyAVA (don't forget the promo code "NOVO" to get 5% discount) or ACS with additional coverage for our computer and photo equipment. At the moment, we travel most of the time with quite expensive equipment (camera, lenses and laptops) and even the WorldNomads explorer no longer covers the price of our belongings. And in practice, we also realized that the sports GObyAVA covers are enough for us (plus their price is MUCH cheaper).
And you, which backpacker insurance did you choose for your trip around the world?
P.S. If you buy an insurance through one of our links, you will pay the same (or even get a small discount with AVI or GObyAVA) but we will get a small commission. This has in no way influenced the choice of the insurances presented above but will help us to continue our work on this site in an independent way.

Enregistrer