It is already time to look back on our 5-month stay in northern Thailand! Chiang Mai was our first destination as digital nomads in entrepreneurial mode, and the least we can say is that we loved this experience!
We have prepared a detailed overview of our monthly budget in Chiang Mai. The costs of accommodation, food, transport, and even drinks, everything is included!
At the end of the article, you will also find a small, more personal assessment of how we are living these beginnings in the entrepreneurial world. Enjoy!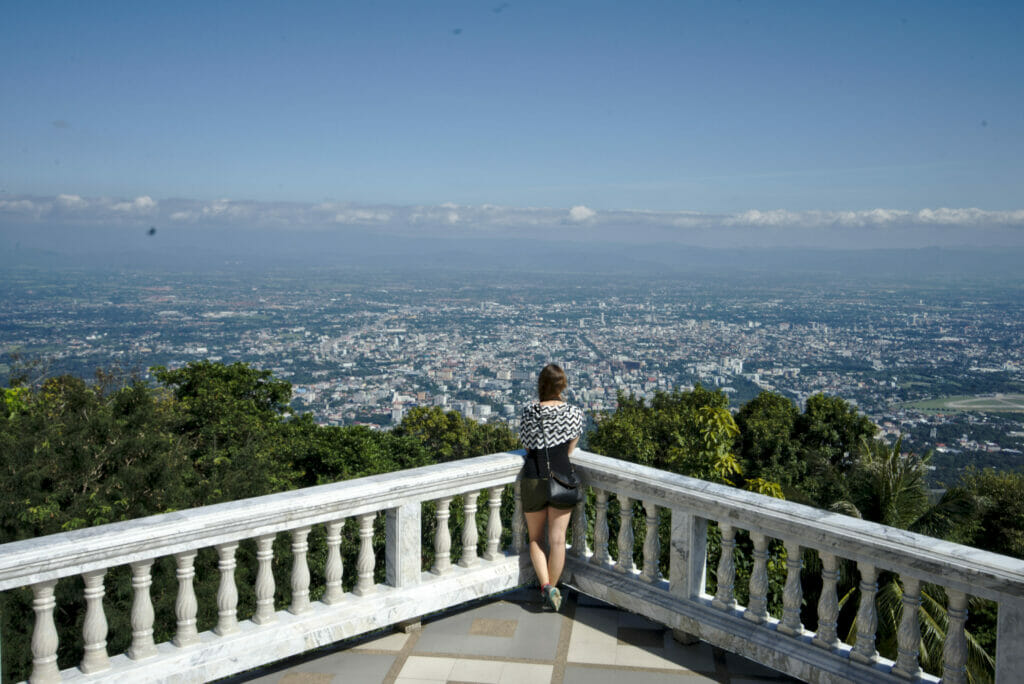 Update 2022
After spending several years on the roads, I would say that our current budget would probably be a bit higher. Chiang Mai was our first destination as digital nomads and we were clearly paying more attention to our expenses than we are now (we were also getting our business started and thus did not want to spend too much). If we would go back today we would probably budget 800 euros per person and month. If you have additional information that might be relevant, please feel free to leave us a comment!
Digital nomads in Chiang Mai: our budget for 5 months
As usual, we have decided to be 100% transparent with you in our accounts. Well yes, banking secrecy is a bit of a Swiss thing, but not on our blog 😉.
During our 5 months here I scrupulously recorded all our daily expenses in a small notebook. Here is what it shows.
In all, we spent 121 days in Chiang Mai. On average we spent 949 € per month for 2 people. That is 16 € per day and person if you prefer.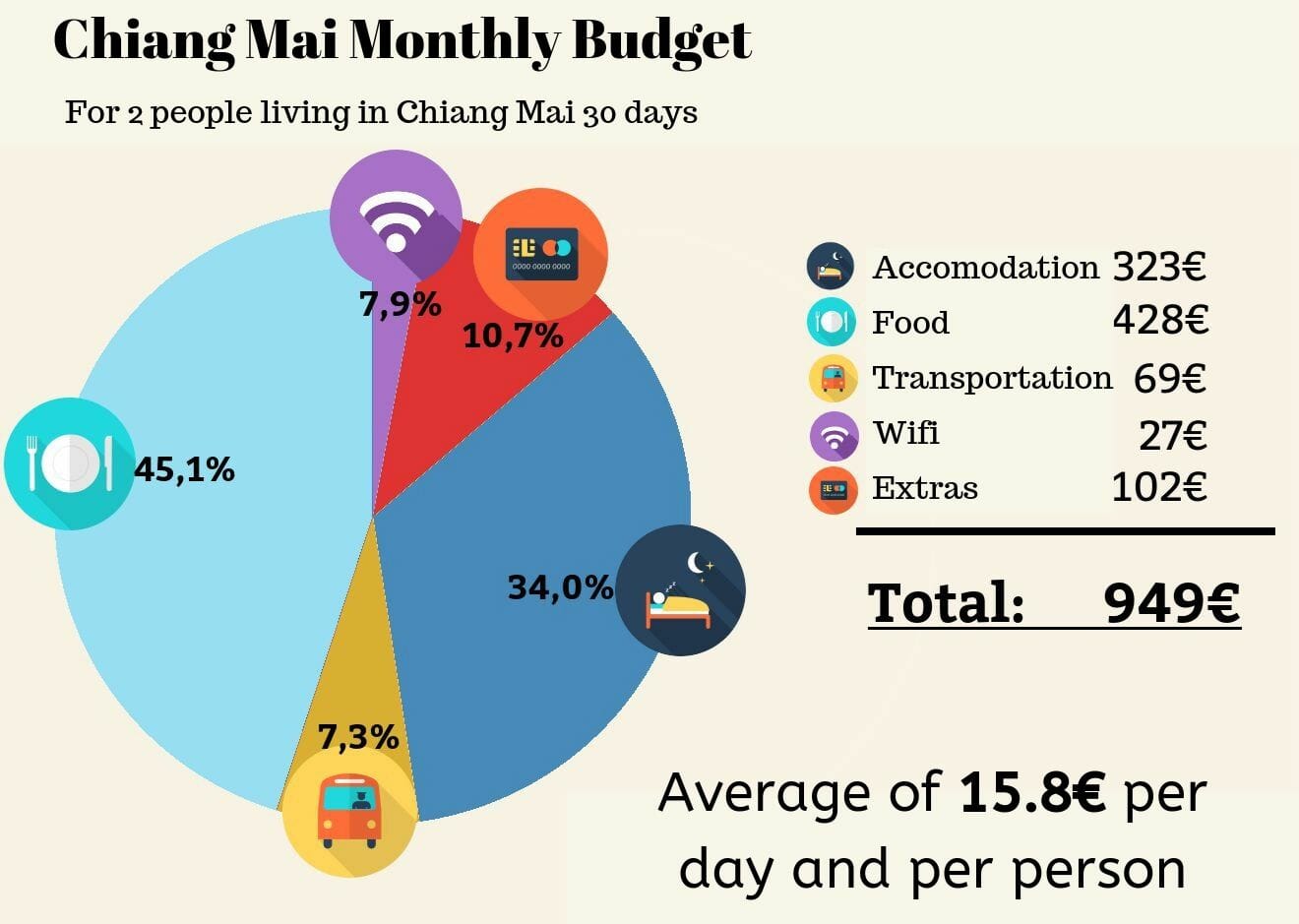 Notes on these figures:
We stayed 5 months in Chiang Mai between October 2016 and February 2017, these figures refer to this period.
These figures are those for people who settle in Chiang Mai for several months (digital nomads, expats…), this is not the cost of living for travelers.
For my calculations, I withdrew our stays in Myanmar, on the Mae Hong Son loop, and in Singapore. These figures are therefore our monthly averages (30 days a month) when we are actually in Chiang Mai.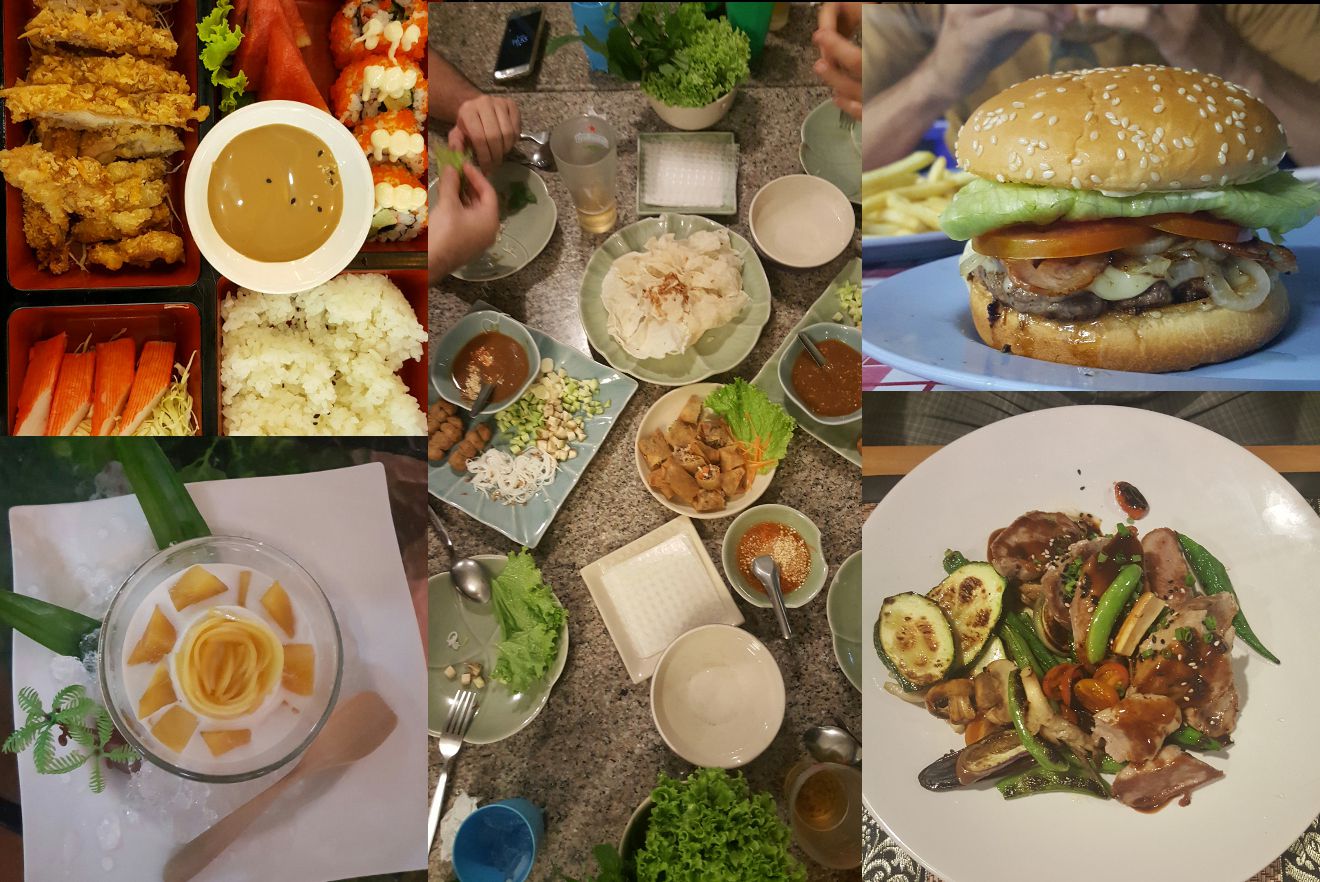 Transport: Only concerns our transport costs in Chiang Mai city.
The extra position includes things like shopping, dentist (ouch!) or visits.
This budget includes only the costs we had in Chiang Mai. Our total budget also includes items such as our taxes, getaways, and health and travel insurance, which are not included above.
The food and beverages in Thailand
As you will have noticed, this is by far our most important expense item. I must admit that I was also relatively surprised when I finished my little Excel table with our accounts. So I decided to analyze this point a little bit to understand it better. First observation: we drink too much! Let's get to the detailed view: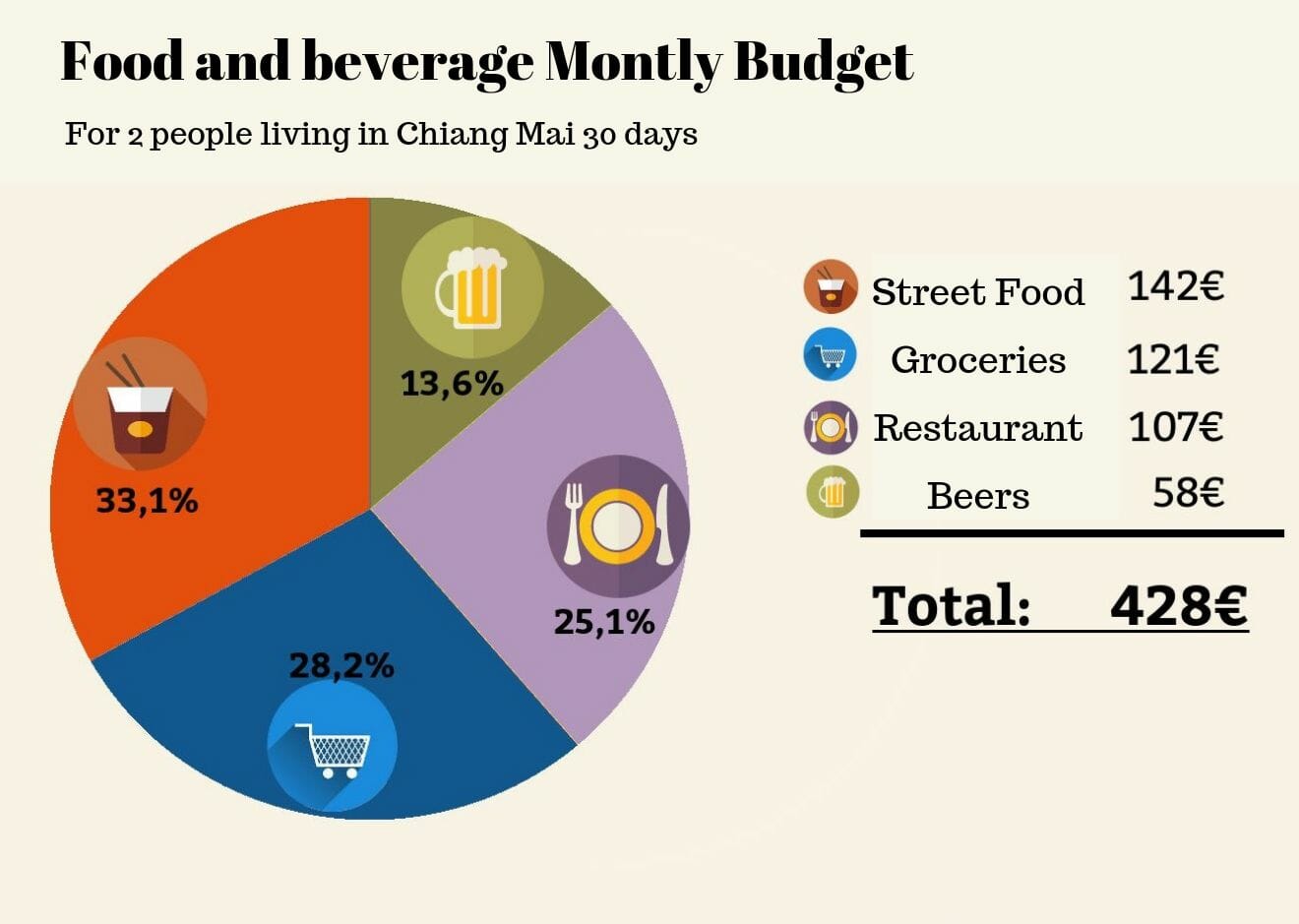 Street food and market shopping: It Includes all our meals taken on the street as well as in the mini-restaurants from the night market to the university where we go very often. This also includes our purchases of fresh fruit and vegetables at the market. On average we spend 90 bahts per meal for 2 (lunch and dinner) as well as about 20 bahts per day on fruits and vegetables.
Supermarket: Includes groceries for the apartment such as water, coffee, cereals, milk, pasta, etc.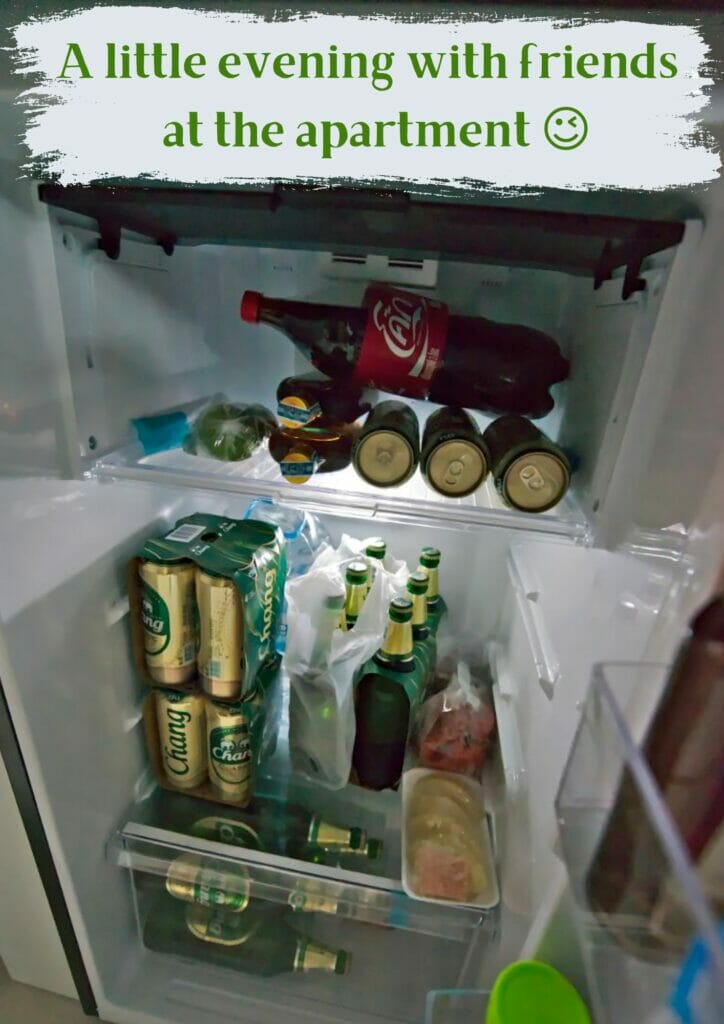 Restaurants: This includes all our "expensive" restaurant outings. This is equivalent to 7 or 8 restaurants per month where the average bill is 550 bahts for 2.
Beer: Hmmm… An average of 29 beers per month for both of us. I would love to tell you that Benoit is the one who pulls the average up, but unfortunately, I think that we share the shame quite Christianly. Anyway… A beer at the supermarket varies between 54 and 65 bahts (for a drink at home) and between 80 and 120 bahts a beer in bars.
Accommodation in Chiang Mai
We had prepared an article for you about finding an apartment in Chiang Mai at the very beginning of our stay here. In this article, you will find all the details on the different categories of apartments and the prices associated with each of them.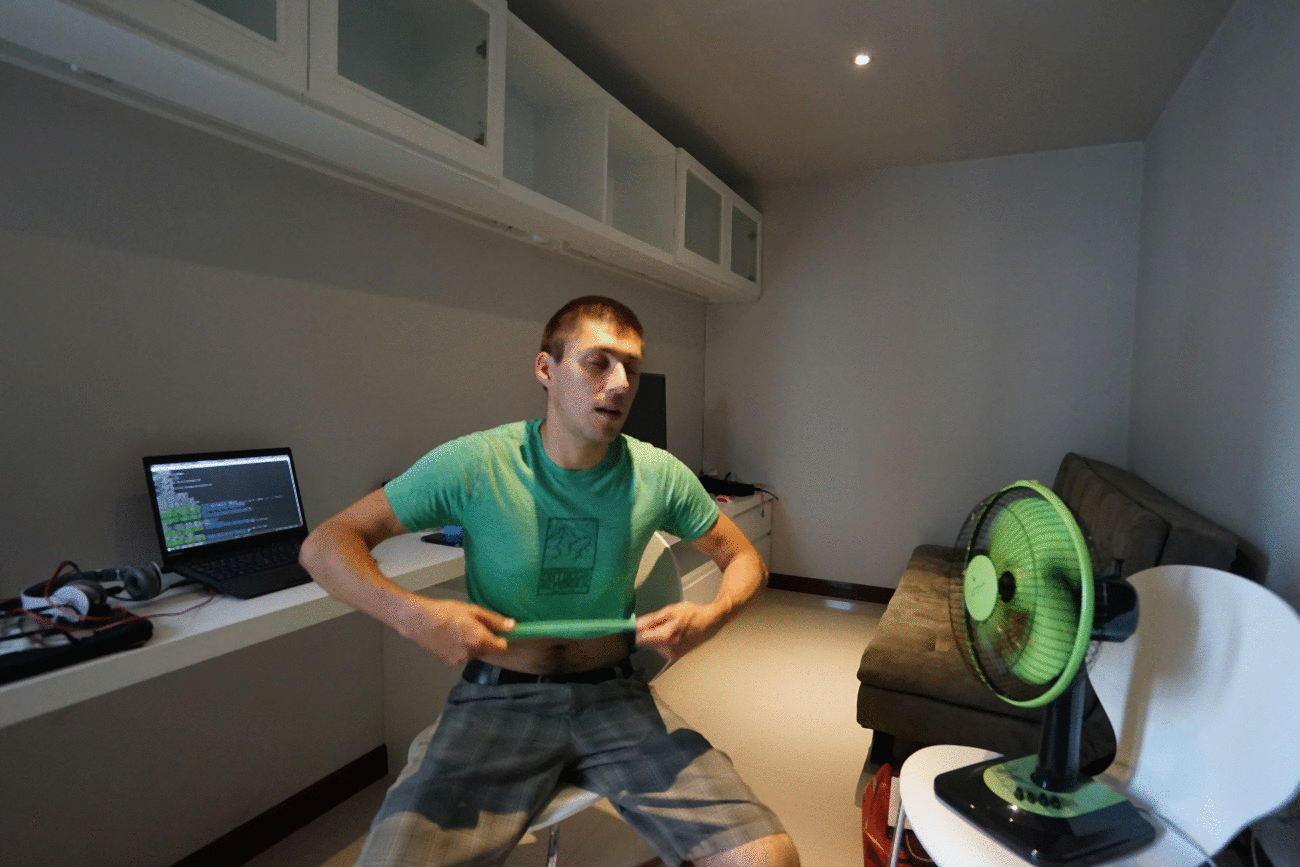 For us, our rent is 11 000 bahts per month, to this water and electricity must be added an average of 800 bahts per month. Electricity costs are mainly related to air conditioning, ventilation and the consumption of our computers.
The remaining 200 bahts is our average monthly budget for expenses related to the apartment such as cleaning products, the purchase of a fan, some dishes, etc.
Getting around Chiang Mai
For us, travel expenses are limited to songtaew races, as well as trips with Uber or Grab.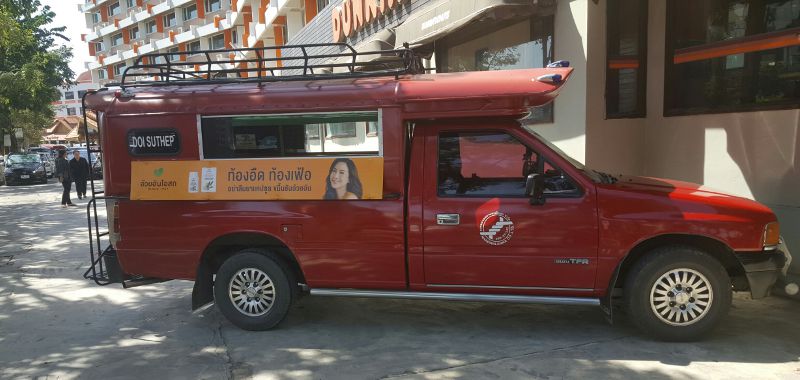 The songthaews are the collective taxis in Thailand. They are easily recognized because they are red trucks. The concept? You stop a collective taxi and tell him where you're going without asking for a price! If the driver accepts then you go up and the price is fixed at 20 bahts per person.
If the trip is longer than 5km then the driver will inform you of the price to pay before going up. Usually, you will pay 30 or 40 bahts for a trip ranging from 5 to 10km.
A songthaew is probably the cheapest way to get around Chiang Mai. The disadvantage is that is difficult to ask for a specific address. It is better to ask to be dropped off at large crossings and know that often they make detours along the way to drop off other passengers.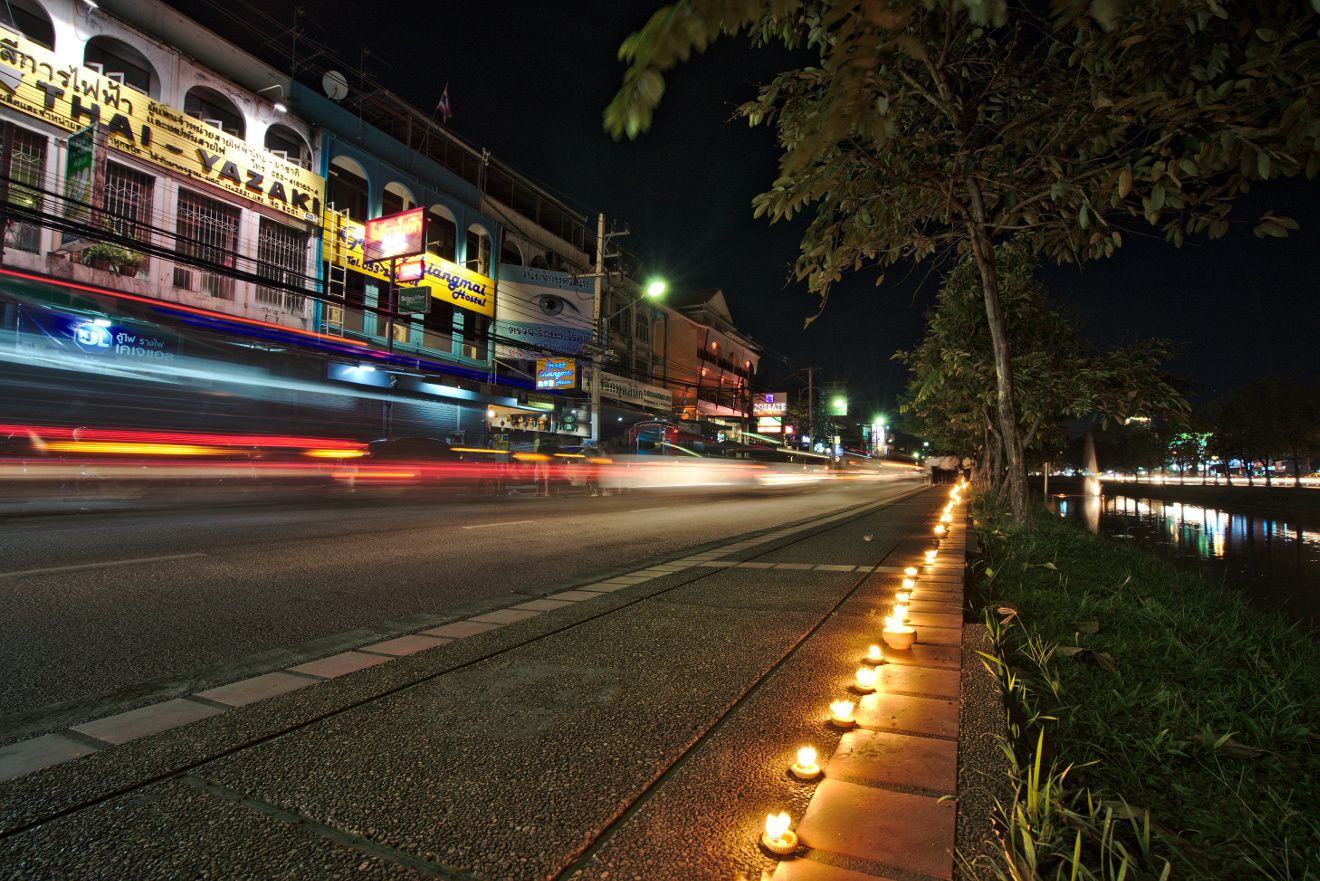 Grab and Uber are well-known applications. It's relatively new in Chiang Mai and frankly, it works very well! The big plus? They take you from door to door. And since the system is recent and there is strong competition between the 2 apps, we very regularly receive promo codes for one or the other application. Thanks to the promo codes it is not uncommon to be able to do a 5 km ride for free or for 10 bahts.
Phone and internet in Thailand
In our apartment, we had internet which was included in the price. The problem is that the signal was very weak. So we quickly invested in a private connection. We went through the AIS operator to get a decent wifi connection (50 Mbps) for 748 bahts per month.
We also bought a SIM card with a subscription that gives us unlimited access to 4G for 450 bahts per month.
Our average shown above is a little lower because the managers of our building suck at maths and they have billed us less than expected for the Internet. When we told them they decided to gift us the difference.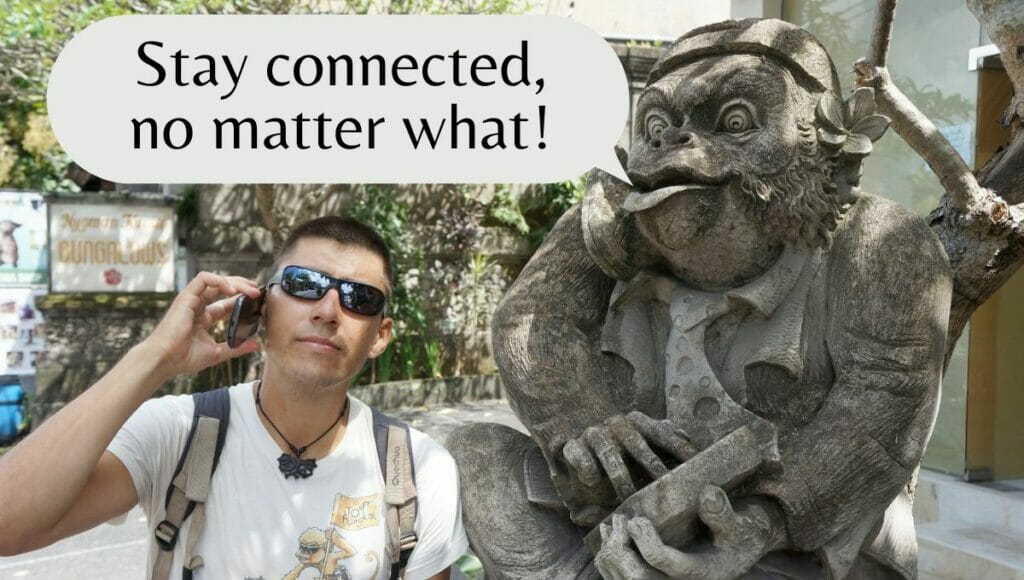 Extras
The category where you'll find everything that did not fit elsewhere! For us, it's for example the visits to temples or when Benoit bought himself an audio headset for 100 euros. But it also includes medical expenses such as our mass purchases of antibiotics and bandages when we both returned from Myanmar with infected wounds. Our various visits to the dentist for checks and scaling (600 bahts), cavities (ouch) from 600 bahts, and even the creation of a custom-made gutter because apparently, I grind my teeth at night! Grrrrrrrrr……
What is the budget for living in Chiang Mai?
As you can see from the figures above, Chiang Mai has cost us a little less than 500 euros per person per month. We are often asked what the average budget is here, and frankly, it is a question that is almost impossible to answer! Many factors come into play.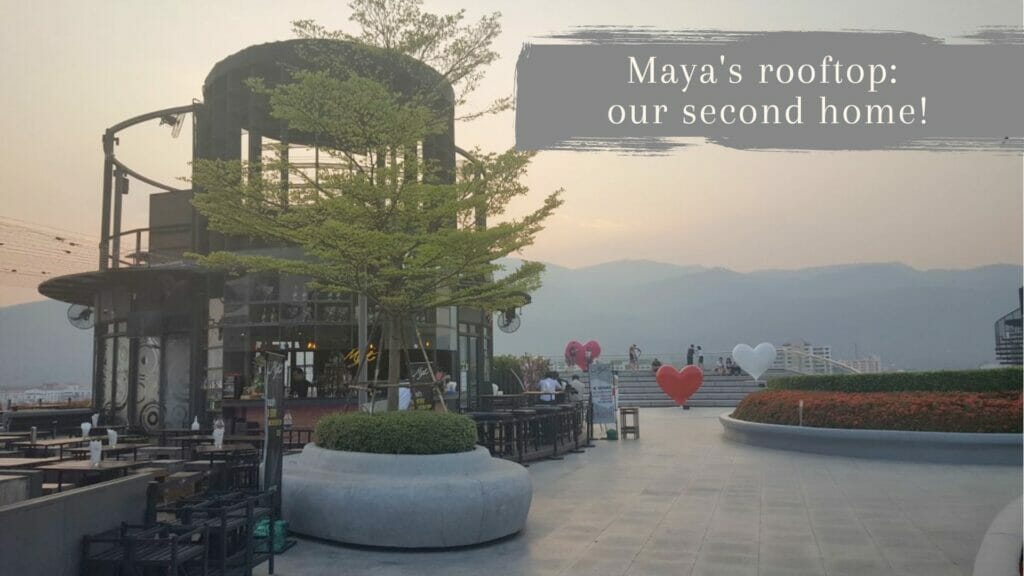 Estimating your budget
To estimate your budget, ask yourselves some questions about your lifestyle.
Are you alone or traveling with someone? Being 2 lowers the average bill for rent, internet, and even food to some extent
What are your expectations in terms of an apartment? A room with a bed and a fan in an old building outside the center or a loft with a jacuzzi in the heart of the action?
Are you okay working from home or prefer to work in a cafe?
Do you eat local food or are you more of a pizza, burger, and Italian restaurant person?
Do you drink alcohol? Because yes, in Thailand alcohol is relatively taxed and you quickly find yourself paying more for a beer than for a dish…
Would you like to take out a fitness subscription or take yoga classes?
For our part, we consider ourselves to be a couple with average expenses. Even if to be honest, I think that in comparison with many expats here we are rather in the low average.
Why our budget is on the low average
We work mainly from home. Many digital nomads work either from coworking spaces or cafes. A subscription to a coworking space costs roughly 100 euros per month and per person. Working in a cafe means consuming… For example, at the coworking cafe of Maya (CAMP), you must consume a minimum of 50 bahts to have access to the internet for 2 hours.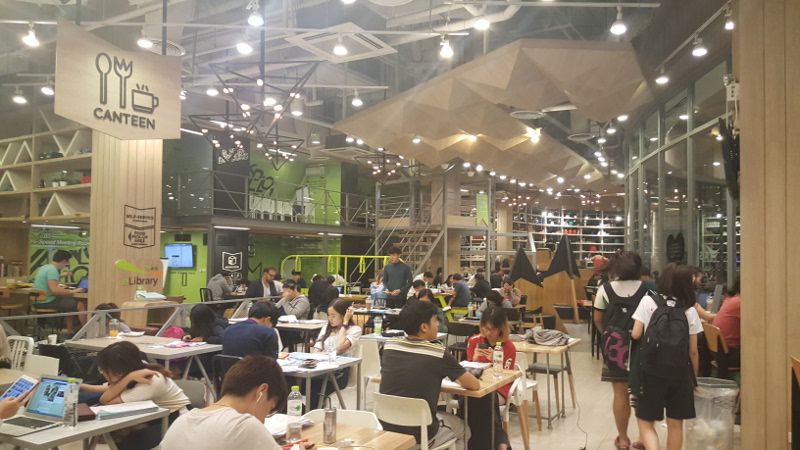 We walk a lot! A large part of the digital nomads rent a scooter for a month to get around Chiang Mai. For a scooter, it is necessary to count approximately 90 euros per month for the rental and gasoline.
We eat a lot of local food. Sometimes we go to trendy restaurants and suddenly spend the equivalent of 5-6 street food meals for a pizza and a glass of red wine, but on average I think we eat more often local than the average nomad.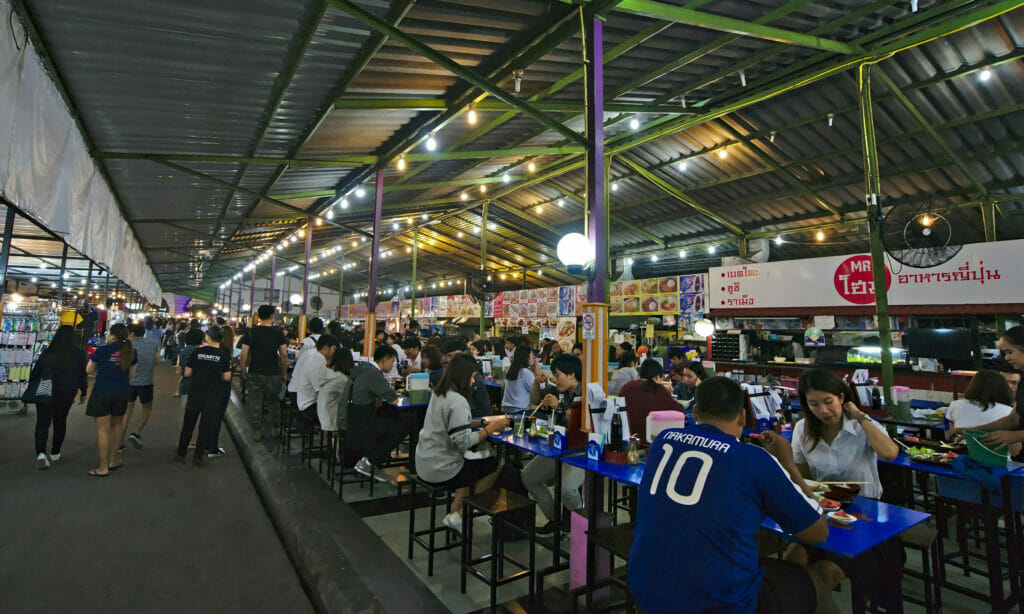 For sports, we were satisfied with the small fitness studio in our building and walking. Many nomads also take fitness subscriptions in well-equipped centers and do CrossFit or Thai boxing or yoga classes.
After all, it's relative! In fact, for us, we don't have the impression of depriving ourselves at all, quite the contrary! But I think that living in backpacker mode for 18 months during our round-the-world trip also changed our definition of "average spending" 😉.
Info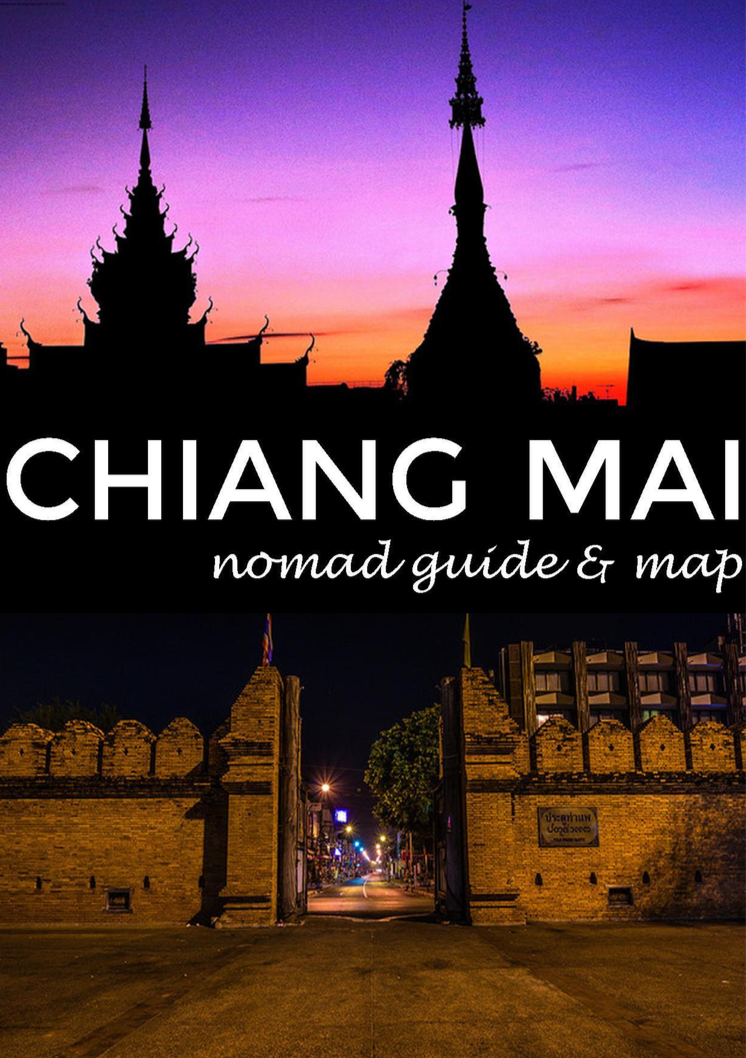 If you want to find all the addresses of absolutely all the accommodations in Chiang Mai, we invite you to discover Mike Hughes' excellent guidebook sold for $15. In this guide (400 pages long), you will find all the information about Chiang Mai that a person who is moving in could need.
We bought his book before the departure, and it has helped us a lot! You can find everything you need to settle down here: how to move around, find an apartment, where to eat, which SIM card to buy, how to install internet at home, how to withdraw money, visa issues, health in Chiang Mai, dangers, Thai culture, legal issues, etc. Above all, you have access to an online map that contains all the addresses mentioned in the guide!
Thank you, Chiang Mai!
So that's the end of this small financial report on our few months spent in northern Thailand. Chiang Mai was our first stop in our digital nomad way of life, and frankly, we are delighted to have decided to move here. These few months in Chiang Mai will have brought us a lot on different levels!
The professional level
We have been able to make significant progress on our various professional projects. To be honest, we have worked hard (even too hard) in recent months. Our weeks were far from being super glamorous, because beyond our few escapades and aperitifs with visiting travelers we had an intense schedule. On average, when we were at home, I would say that we spent between 10 and 14 hours a day on our computers… Yep, not very sexy, I'll give you that.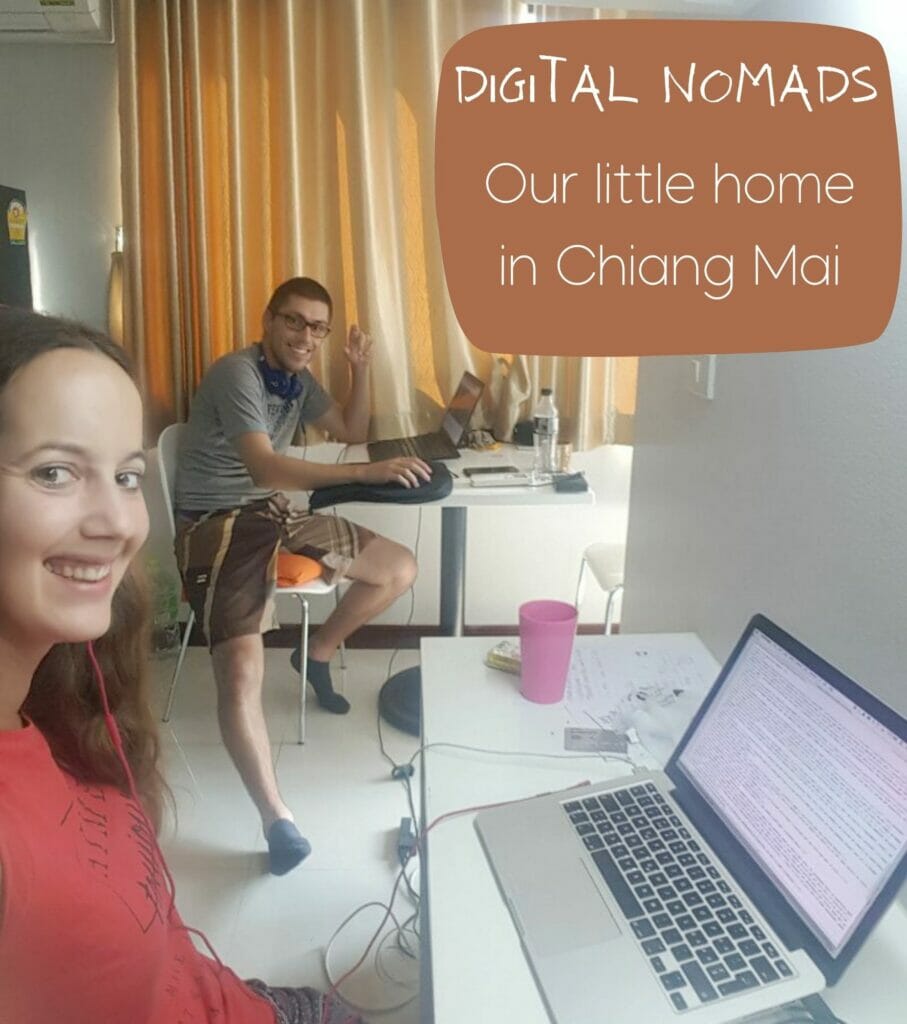 But what did we do? We have:
delivered our first websites to customers in Switzerland and elsewhere;
finished the new version of Novo-Monde, which you are on 😉;
continued to write articles on the blog;
taken the steps to found our web development company;
spent a considerable amount of time on our book Destination Tour du Monde (in French, there is no English version of the book at the moment).
On a personal level
Chiang Mai was the place where we first tested our new life as a husband and wife who work and live together 24 hours a day. For the moment, everything is going very well. We didn't kill each other, which is already a good sign!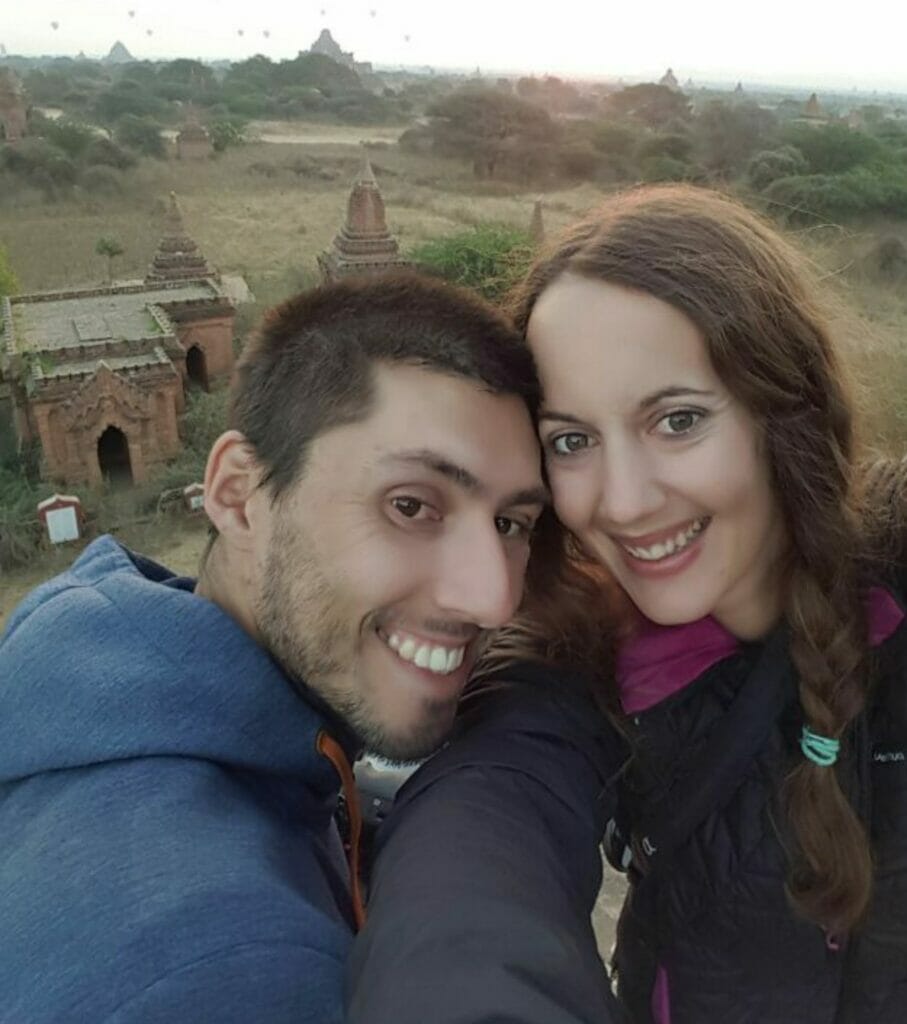 More seriously, this has allowed us to be aware of the few challenges that await us at this level. We are gently beginning to find our balance. But it requires good discipline to keep the time off for the couple. By off we mean no computer, no phone, and no discussion around our customers or websites… Not easy every day, but we learn! Today we are celebrating our 9th anniversary together, so sorry, but tonight we are not reachable 😉.
In terms of travel
We loved Chiang Mai for that! Because even if we have worked hard, being based in Asia has also allowed us to make some pretty escapades not too far from home. In November we left for a scooter loop in northern Thailand, one of our favorites!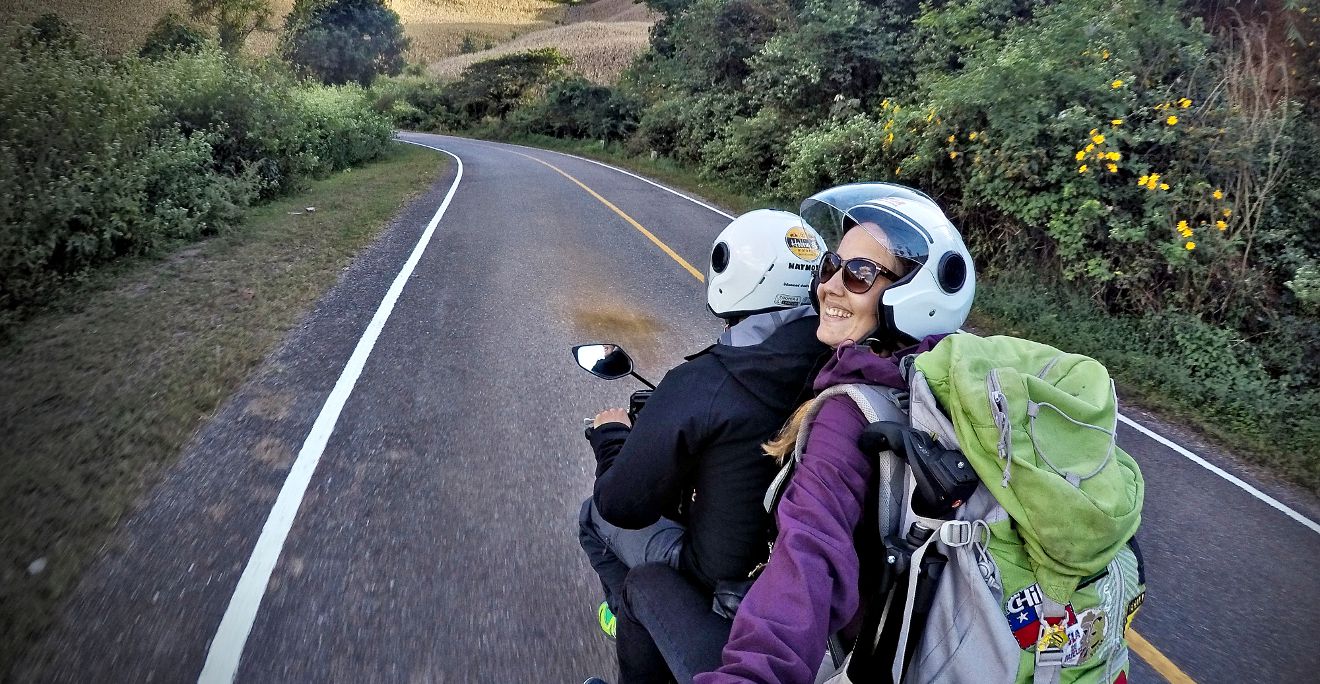 Thanks to our METV visa, we flew off in December for a long weekend in Singapore. There we met our Singaporean friends we met in Switzerland just a year ago. A magnificent stay that we will not soon forget!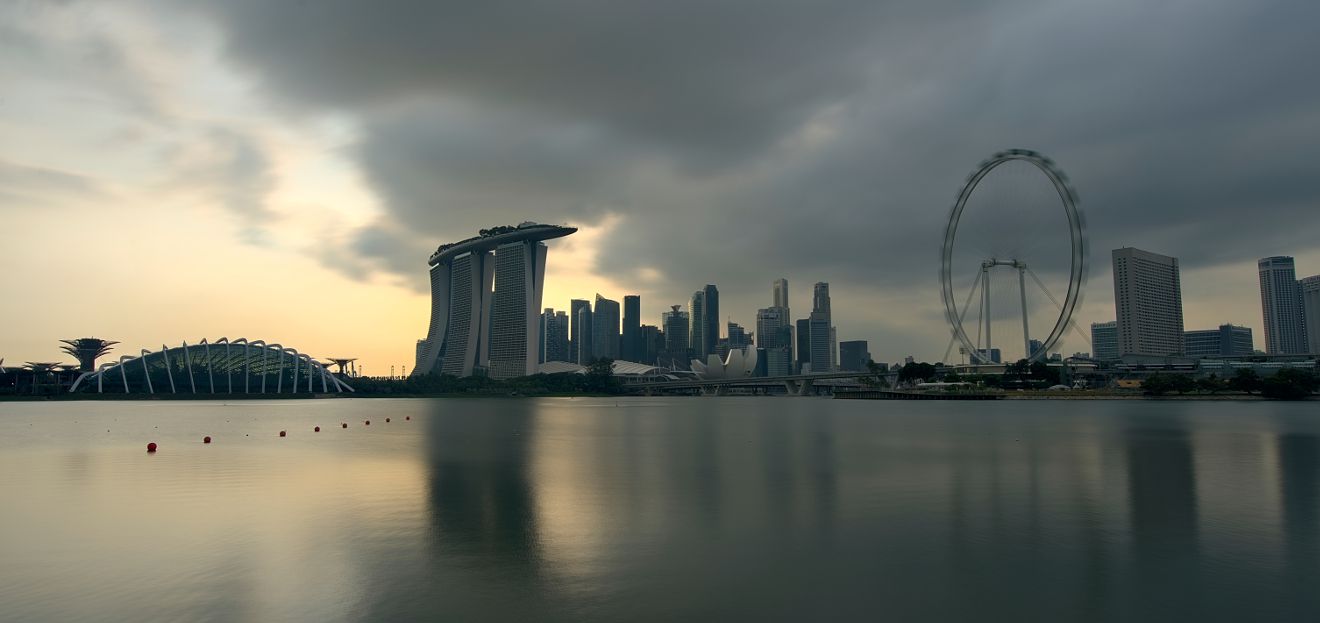 Finally, at the end of January, we also left for a 2-week getaway in Myanmar. A country that we dreamed of discovering and the least we can say is that we came back totally amazed!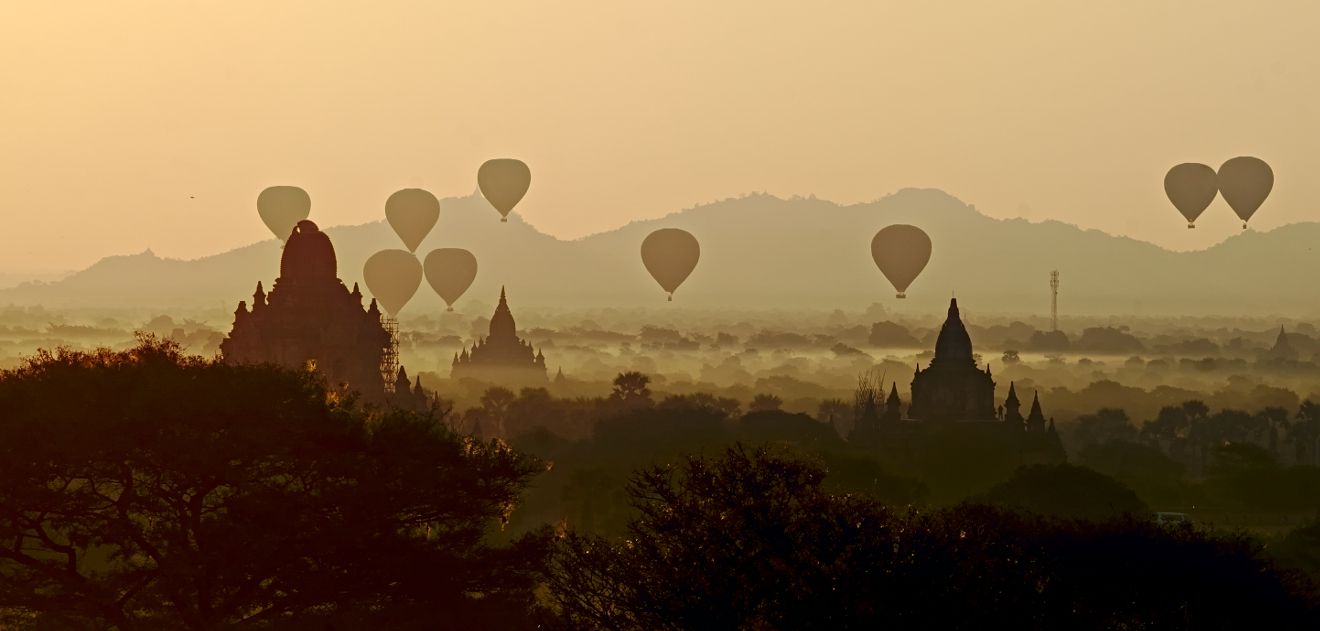 In terms of networking
One of the highlights of our stay here! In Chiang Mai, we had the chance to meet dozens and dozens of absolutely fascinating people.
On the one hand, other digital nomads and entrepreneurs who have settled here as well, people who have chosen the same way of life as us and with whom we automatically have a lot in common. The topics for discussion are generally all found! Beautiful friendships that we have taken with us on our next adventures with the certainty of meeting many of them again at some point, somewhere around our beautiful planet.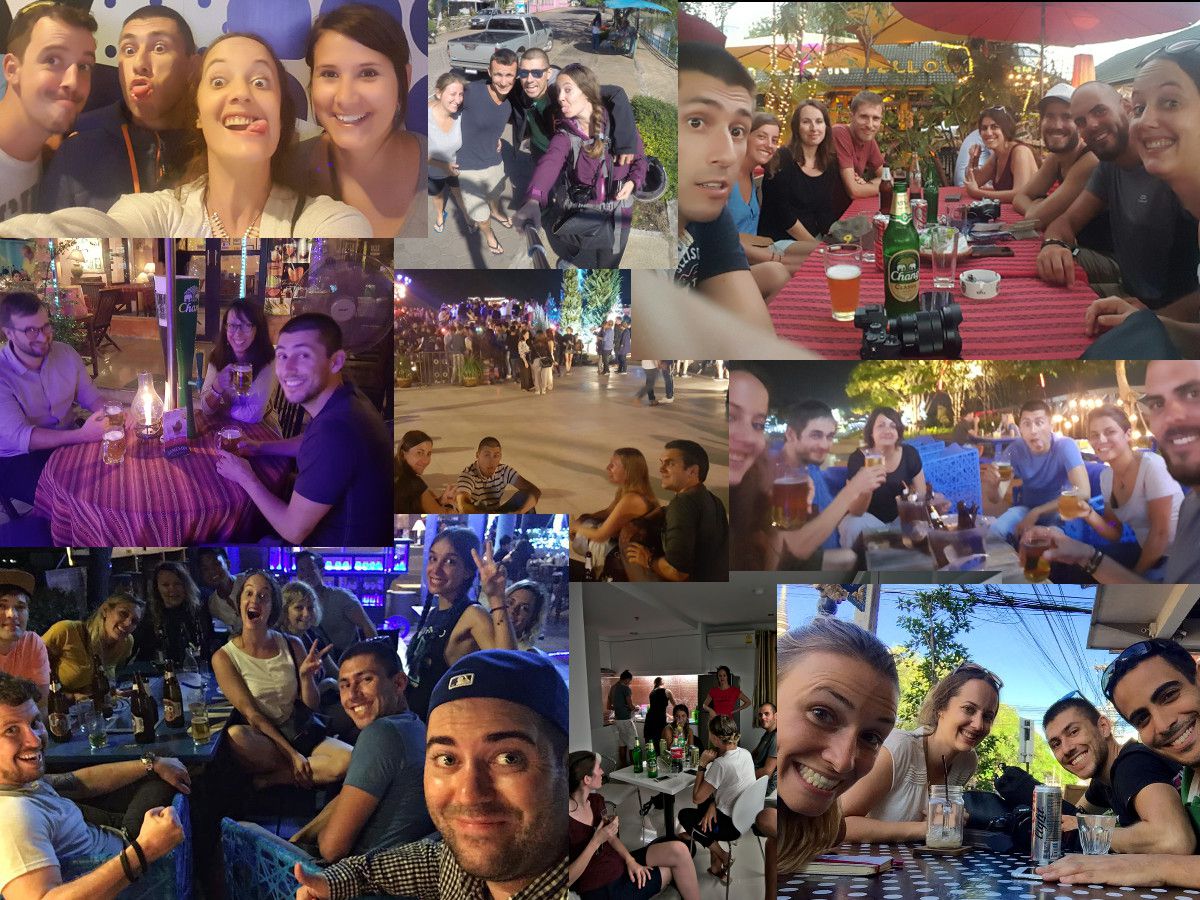 On the other side, the travelers! Thanks to the blog, we had many people who contacted us to go for a drink or a bite to eat. I would like to say that I hold them personally responsible for our beer consumption score… Especially some who will recognize themselves 😉!
In short, we're infinitely grateful for all these great parties! A big thank you to all those whose paths we crossed here in Chiang Mai, it was awesome meeting you guys!
The life of digital nomads since these 5 months in Chiang Mai
Since this first Thai experience, a lot has happened! Find out more about our journey as digital nomads since 2016, which took us to Spain, France, and Bulgaria, among other places!
See you soon,
Fabienne & Benoit