In the summer of 2021, we took our van Dahu and our doggy Winchy for a great Road Trip in Graubünden along the Alpine Circle Route.
Graubünden is a region very famous in Switzerland for its nature and its crazy mountains (and its pinot noir too 😉 ) and yet it was a part of Switzerland that was, so to speak, still totally unknown to us! Needless to say, we didn't hesitate for a long time and we left at the beginning of July for an 8 days road trip to Graubünden!
In this first article we propose you a global summary of our stay. In the next posts, we will tell you more about our favorite hikes and breathtaking viewpoints with, as usual, all the maps and practical information.
Alpine Circle: Presentation of this itinerary designed for a road trip in Graubünden – Switzerland
We will be honest, we had never heard of this road trip itinerary… 😉 The Alpine Circle was created by the Graubünden tourist office and it's a sort of suggestion of 3 routes to discover all the most beautiful spots of the canton. In fact, the complete route even includes a small detour to Ticino, but in 8 days we decided to limit ourselves to Graubünden (and believe me, there is already plenty to do).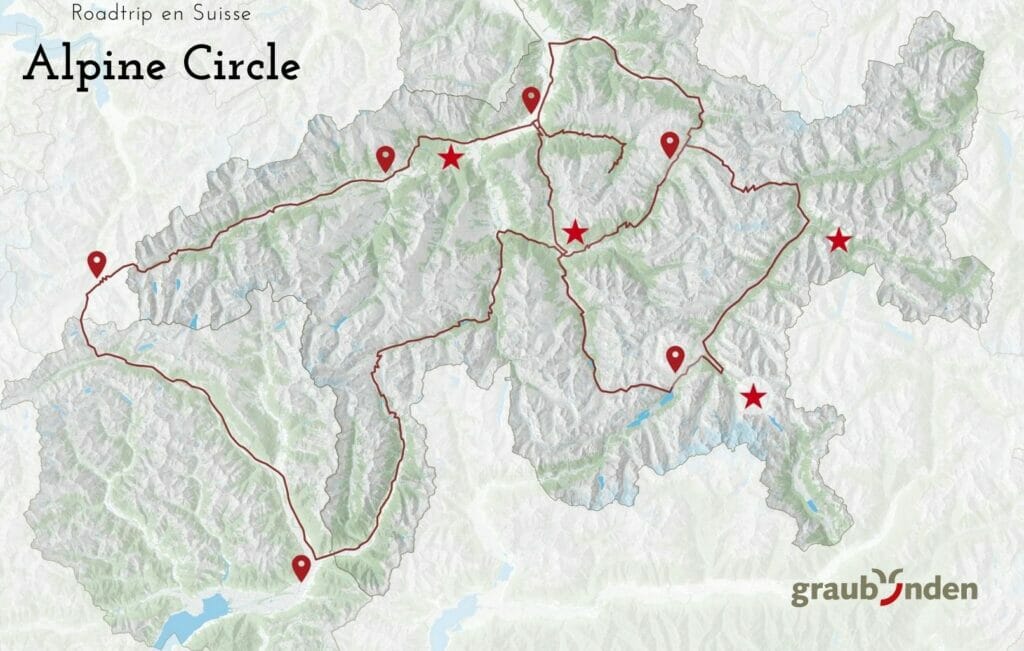 For those who don't have the time or the desire to plan their stay, they have packages on their website which include transportation (by train) as well as accommodation. But if like us you love to organize yourself and especially choose all the activities it is obviously possible too and it is what we recommend you to do!
We spent many hours browsing their website, Google Image and campsites to create a nice itinerary that suits us. And the least we can say is that we didn't regret it! Graubünden has been a wonderful discovery and we will certainly come back to visit some places a bit more in depth in the future (probably by van, but also by train!)
Detailed itinerary of our road trip in Graubünden
We have a whole series of articles planned to tell you more about our favorite hikes and viewpoints, but in the meantime, if you want some inspiration to organize your road trip in Graubünden, we offer you an overview of our program day by day.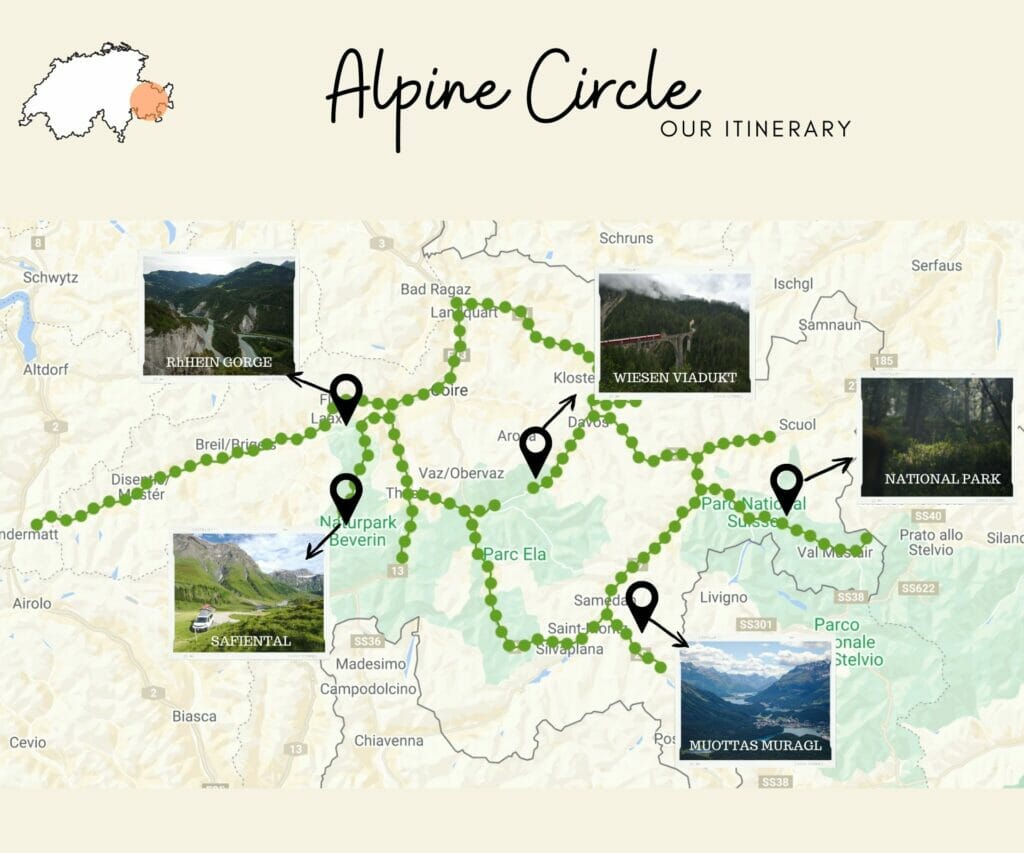 Day 1: Oberalp Pass to Safiental
For this first day we started with a photo stop at the top of the Oberalp pass, a place known to be the source of the Rhine but also for its hairpin turns. Following the pass road towards Flims we stopped in the pretty village of Disentis to see the abbey. From there we continued to Flims where we made a beautiful loop hike between the Caumasee, the mirador il Spir and the Crestasee (you can find all the infos about this hike here).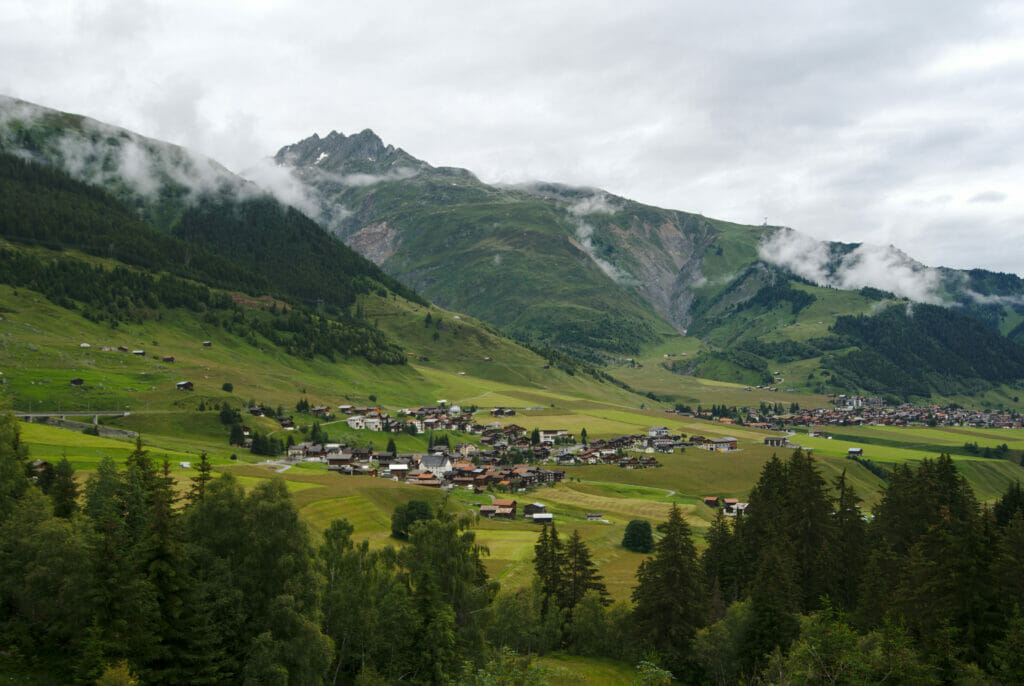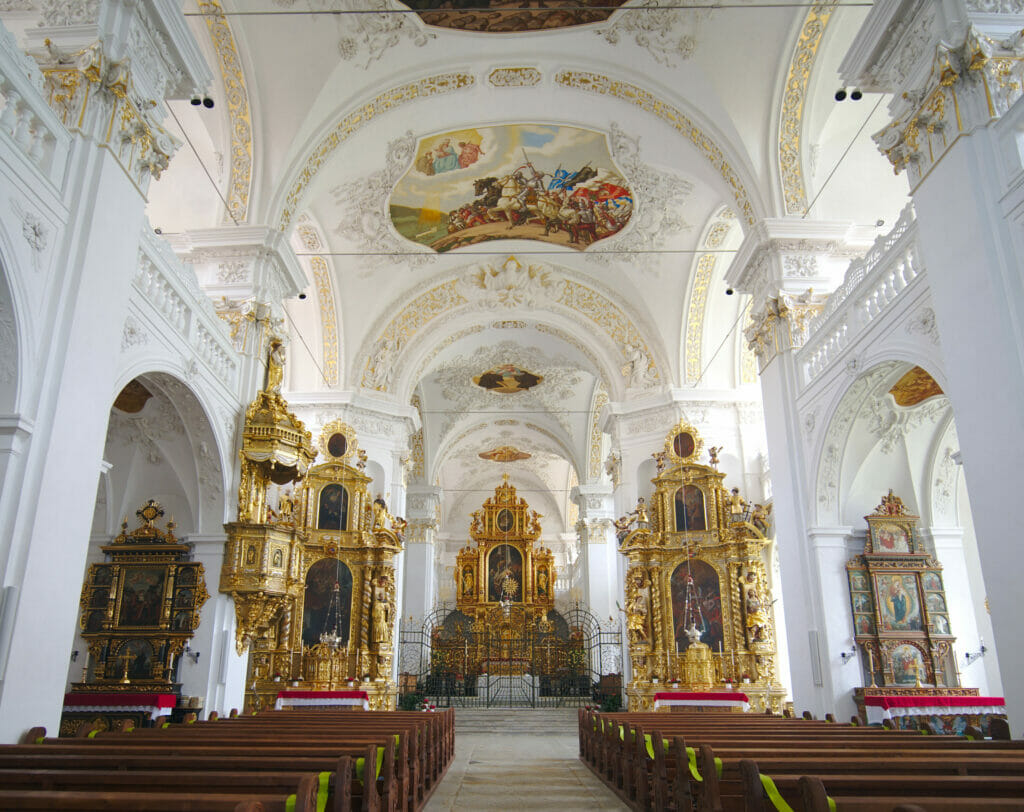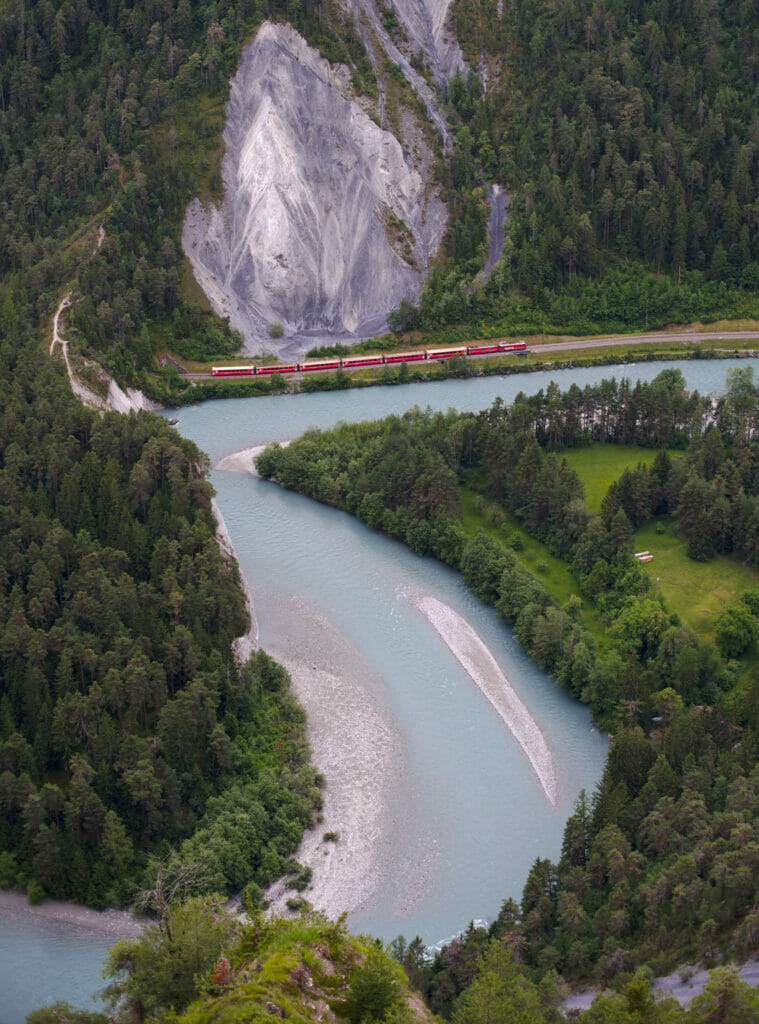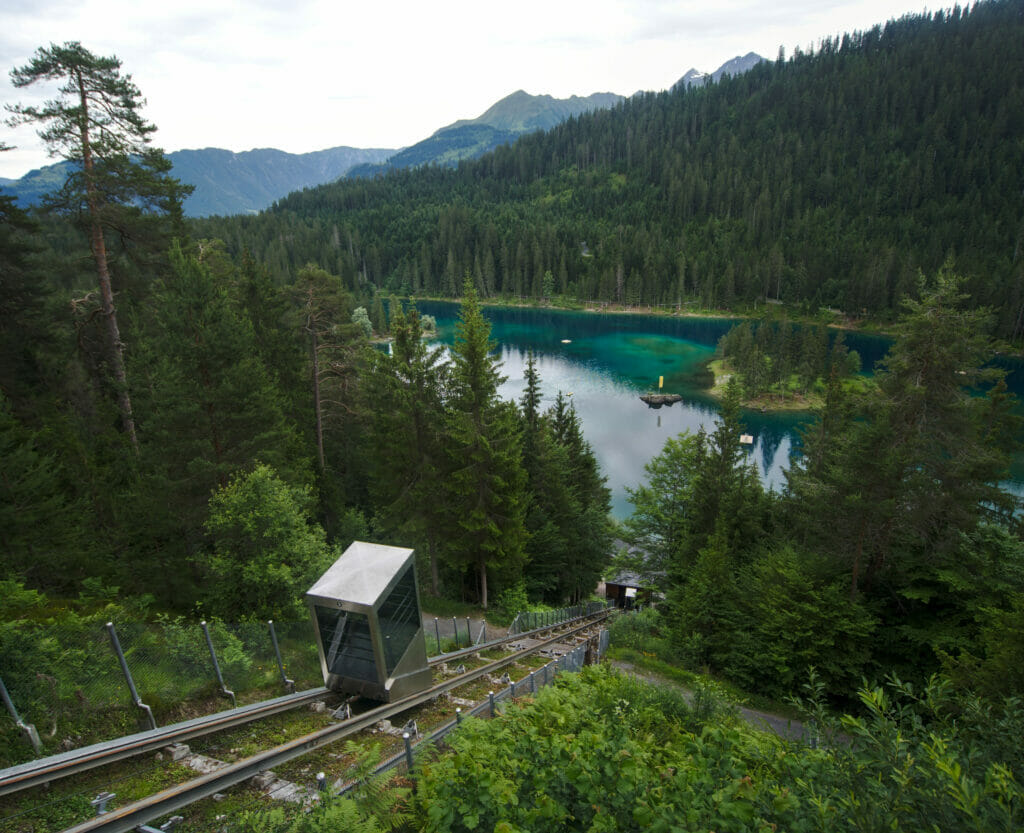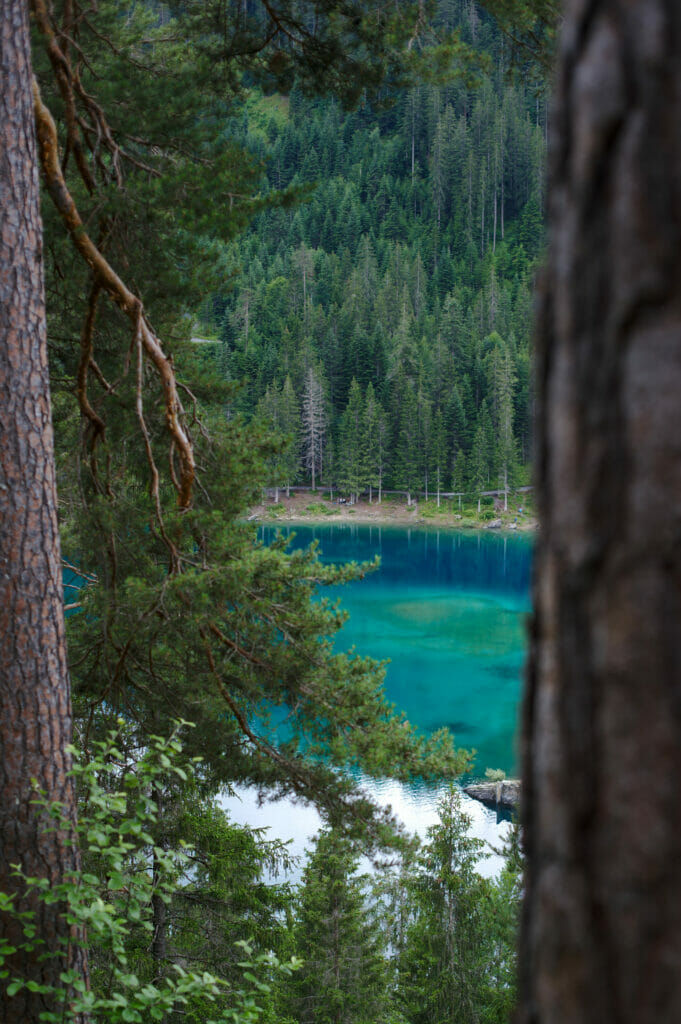 To finish this day, we passed by the impressive road of the gorges until Versam then we went to the last village of Safiental to spend the night there.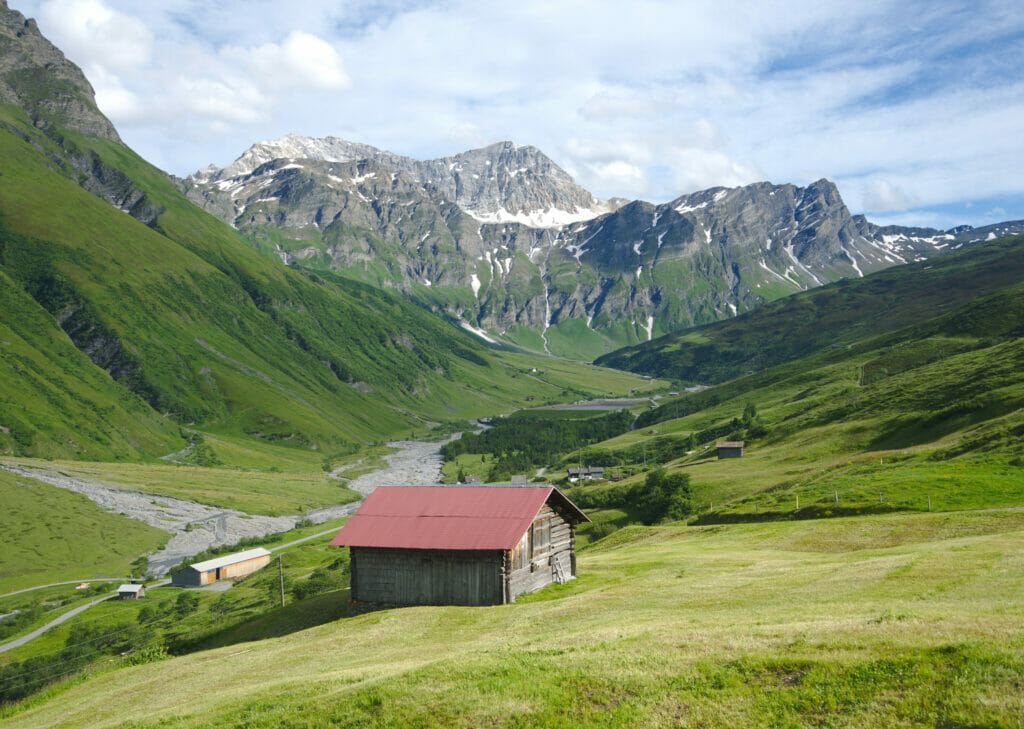 The day in short
Kilometers on the roads: about 120km
Kilometers on foot: about 16km
Our stop for the night: Gassli Camp, Nomady, 55,2 CHF per night
Day 2: Rhine Gorge, Chur and Heidiland
This second day was almost exclusively about the Rhine 😉 On our way down from the Safiental we started by parking at the Versam train station.
Picture Stop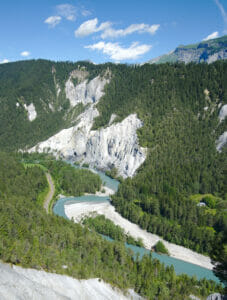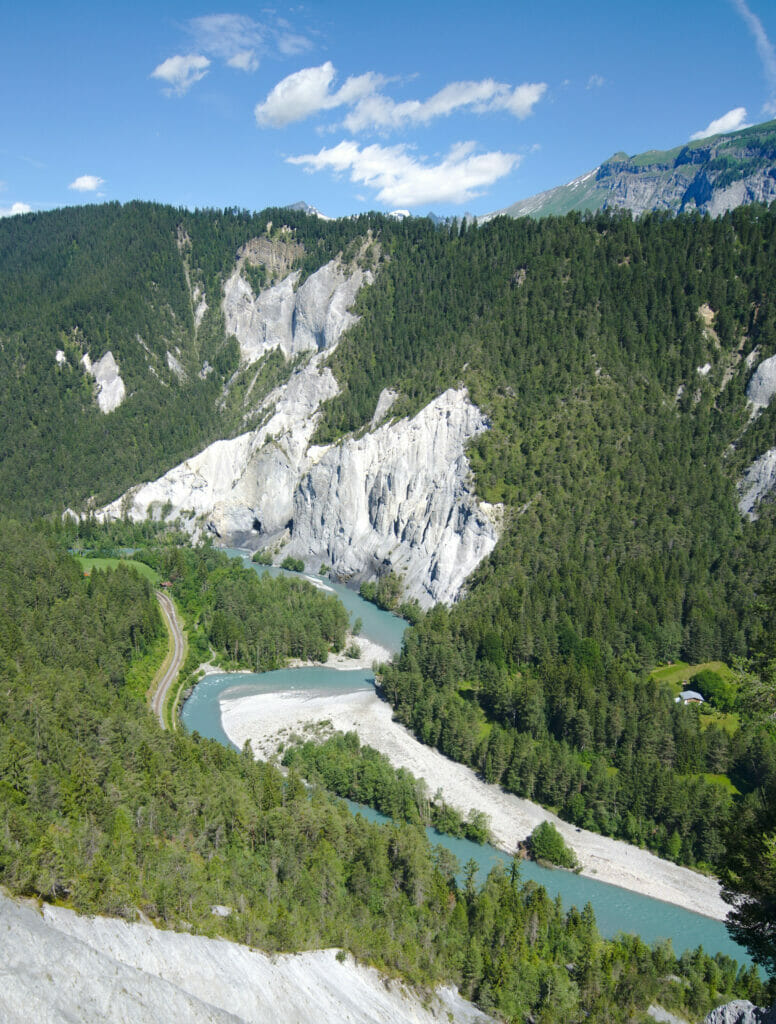 If you take the road down to the Versam train station there is a very nice viewpoint over the Rhine Gorge. The place is just at the edge of the road (there are some parking places) and it takes 3 minutes to go to the Islabord platform. After the "plunging" view from il Spir the day before, we found very nice to have another angle on these gorges.
By the way, did you know that this place is often referred to as the "Swiss Grand Canyon"? Clearly it's not as high as the real one but we must admit that it's pretty impressive to see what the Rhine managed to dig 10'000 years ago!
From the station, we left for a very nice little hike in the gorges to reach the station of Valendas located 5km further. For the return we took the train (1 stop). A nice walk that took us less than 2 hours and that we highly recommend! (We'll tell you more about it with more pictures and a map in a next article).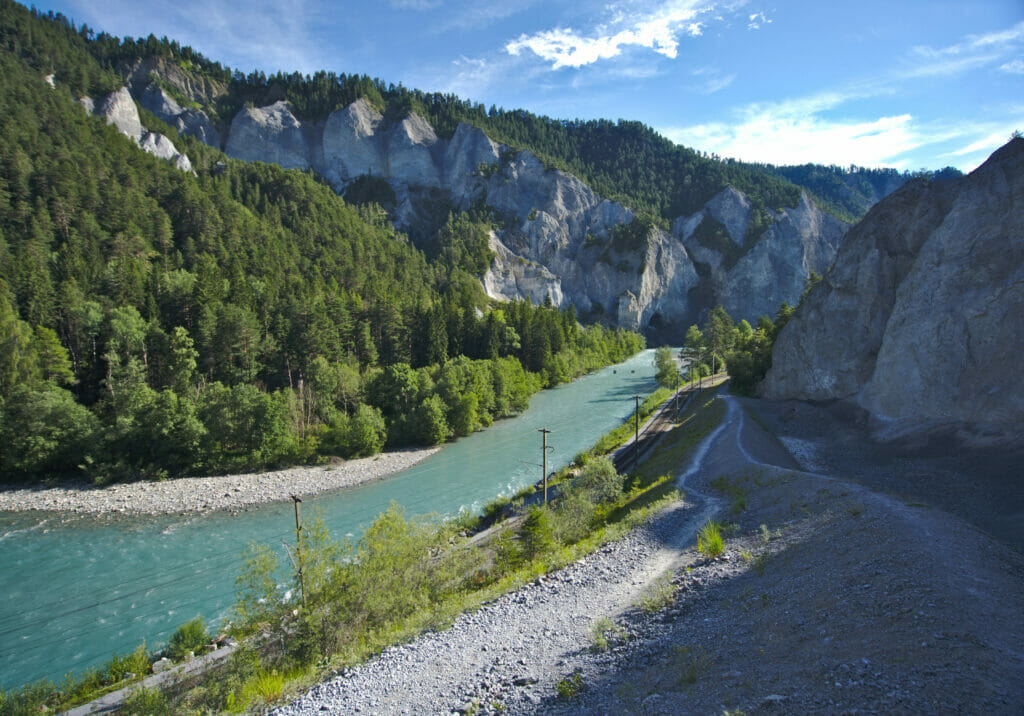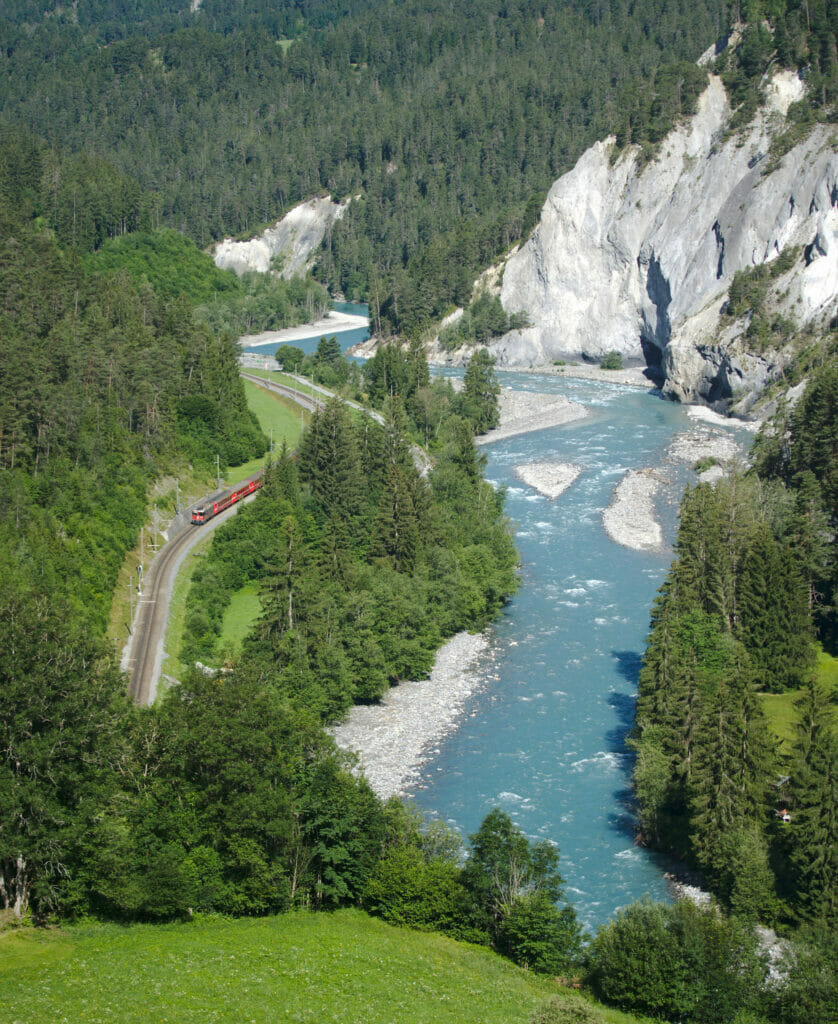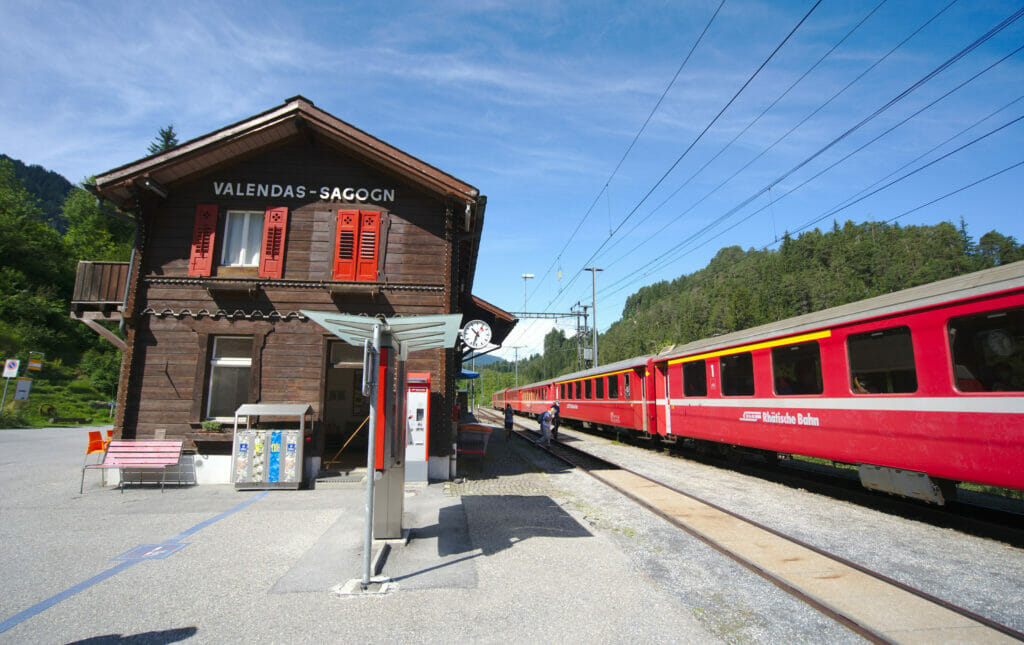 After this first walk, we went to Chur, the capital of Graubünden, for a little tour in the charming old town. We had already been here about ten years ago and we just remembered that the historical center was pedestrian and that it was very nice. We confirm that 10 years later, even if we never stay long in the cities 😉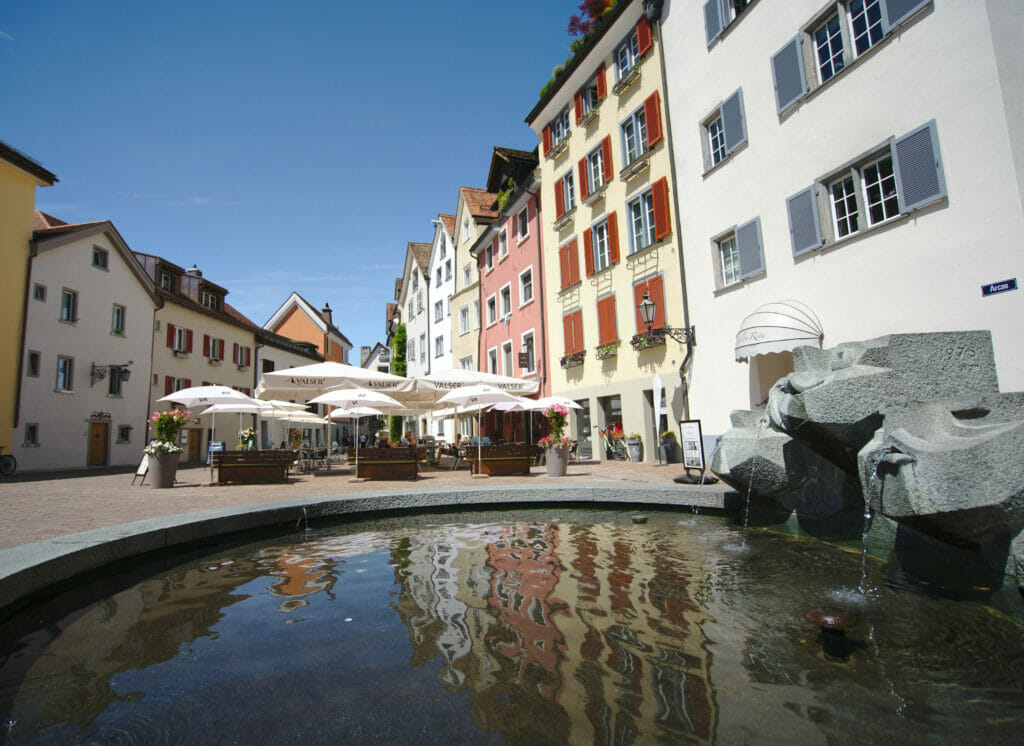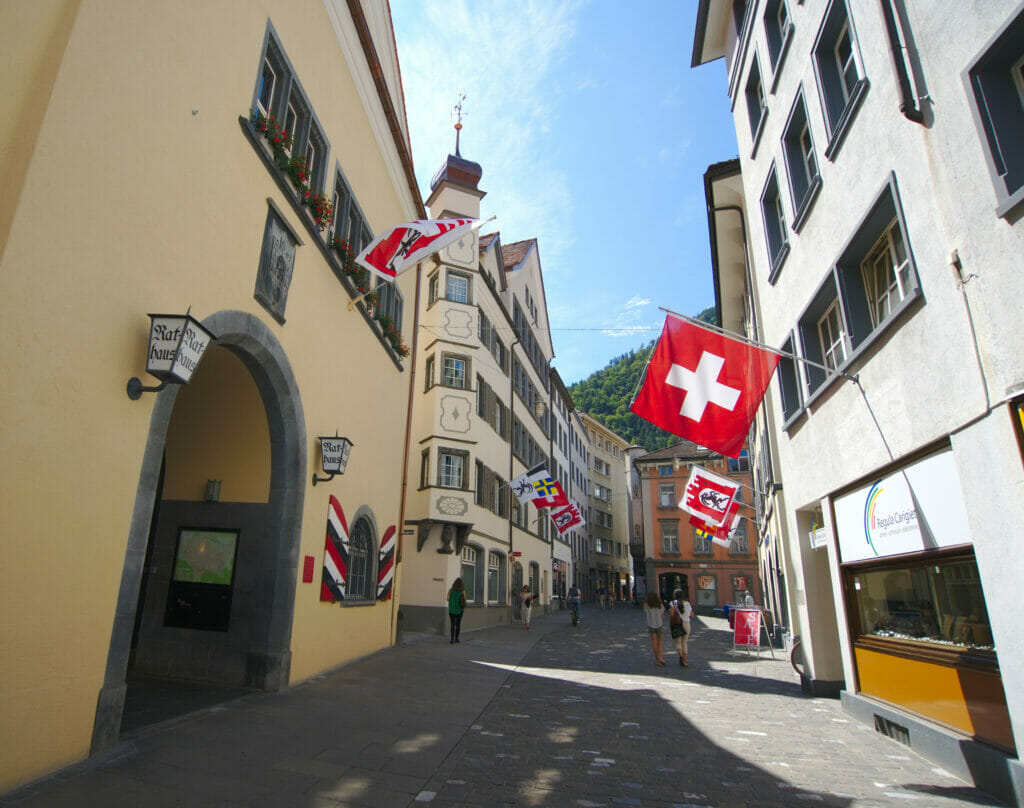 In the afternoon, we left for Heidiland. Please note that when I say Heidiland I mean the region in the north of Graubünden and not the little village of Heidi 😉 #Samesamebutdifferent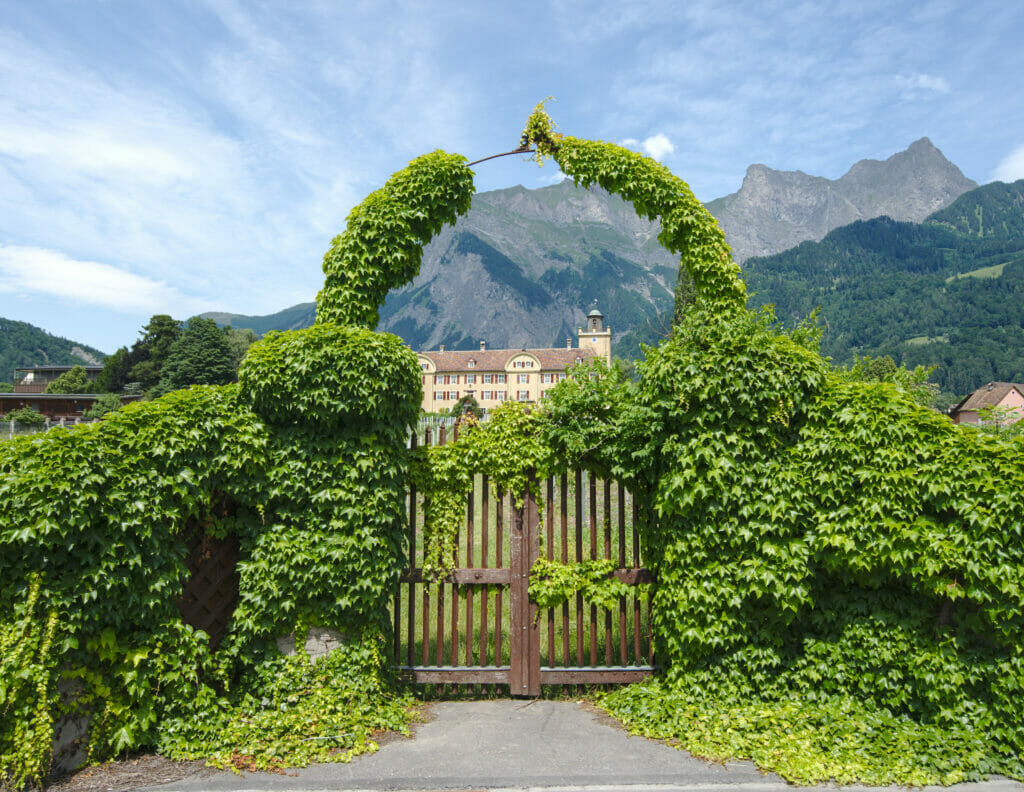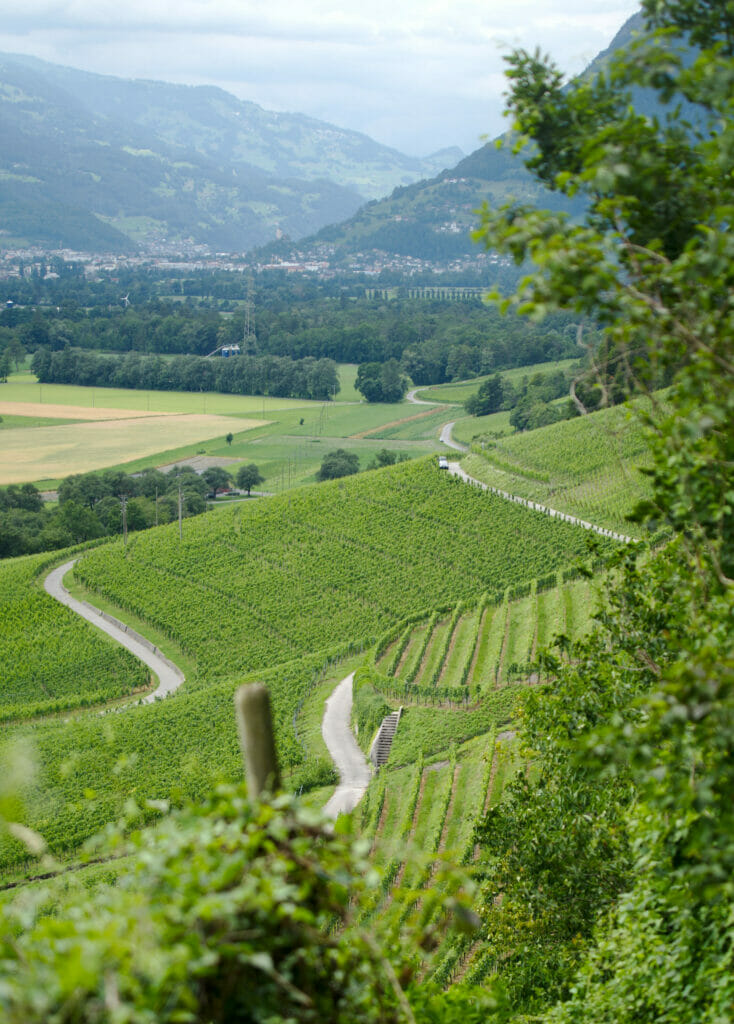 We made a very nice walk in the vineyards between Maienfeld and Fläsch (You'll find all the infos here) and we tasted of course the regional pinot noir. Arrived on a Tuesday, many restaurants were closed and we finally stopped at Bistro Fläsch. It was a nice surprise at the end of the walk! They offer a lot of homemade stuff and have a great wine list from the region. The man who was there (a waiter or the owner?) was very friendly. The kind of place where you arrive without any expectation and end up leaving with a big smile!
The day in short
Kilometers on the roads: about 150km
kilometers on foot: about 15km (hard to estimate when you are also walking in town)
Stop for the night: Pop-up Camp "Tschuggen" close to Davos, 33 CHF, price on week days
Day 3: Hike in Davos, the village of Guarda and the castle of Tarasp
From a weather point of view, this 3rd day was going to be the most "complicated" one (understand by that that the forecast was more than wet 😉 ). We had originally planned to make a nice hike towards the Jöriseen. Unfortunately, at the beginning of July this hike was still totally impracticable because of the late snowfalls of this year. Our plan B was to climb a summit to see the panorama but with the rain forecast this idea had to be revised too. Anyway, we switched to plan C 😉 A walk in the Zügen gorges. From Davos Glarus we went to the Davos Wiesen train station via a forest path and then the gorges. This choice turned out to be excellent! In spite of the grey weather and the fog we still had some nice clearings and especially breathtaking views on the gorges and viaducts.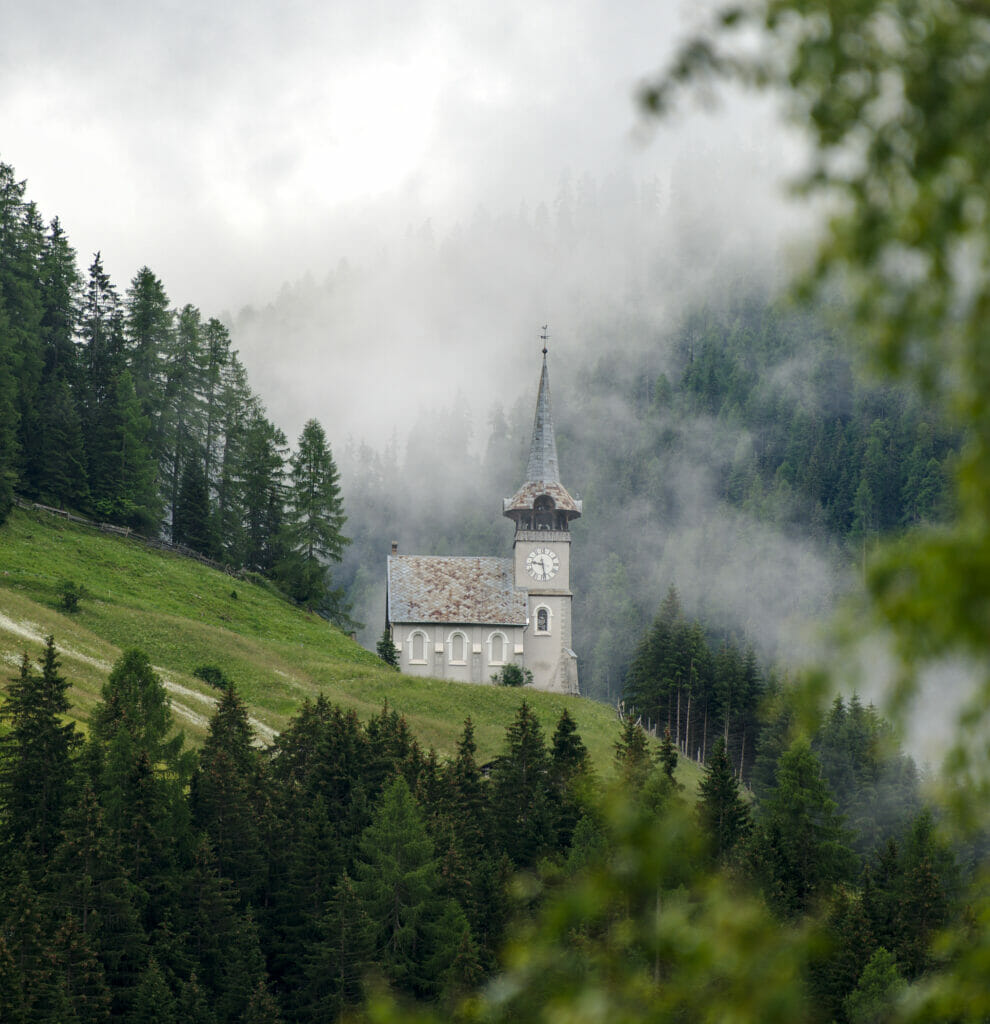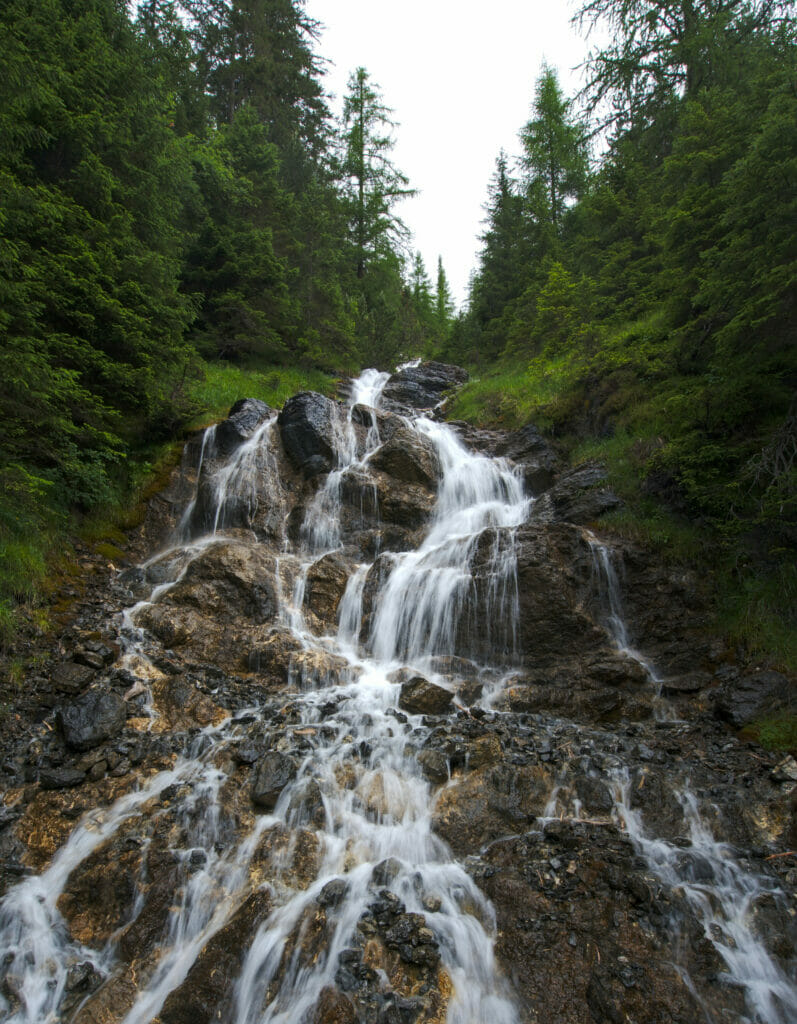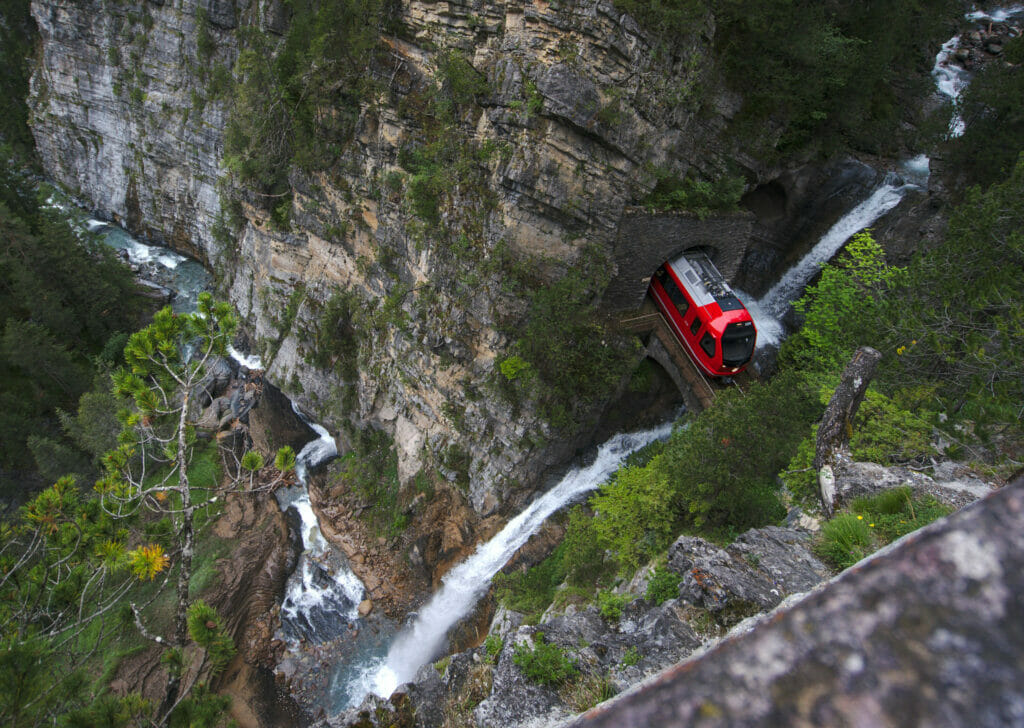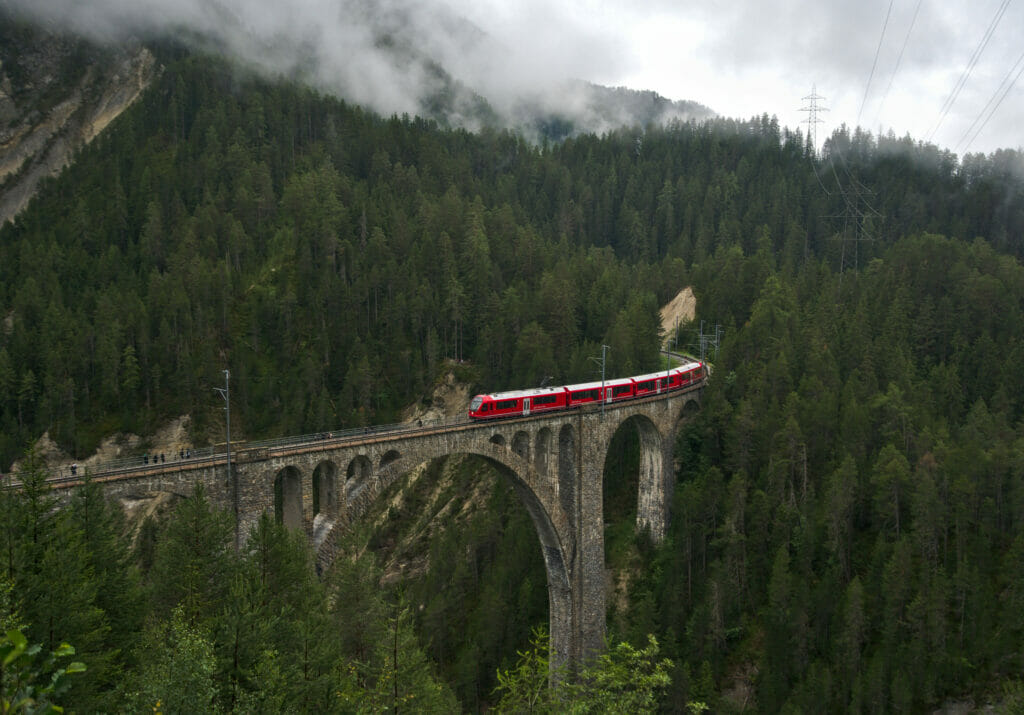 After the hike we took Dahu back and headed for Scuol. With the rainy forecast we gave up the idea of hiking and went for a more cultural program. On the menu? The lovely village of Guarda with its typical Engadinian houses dating from the beginning of the 17th century is a real must-see in the region!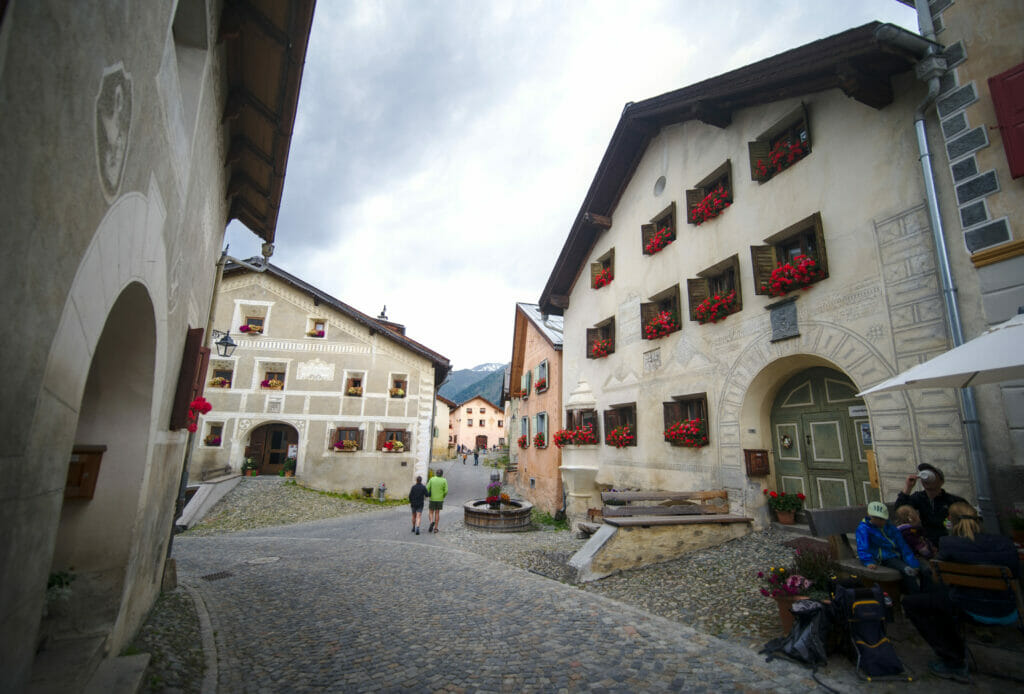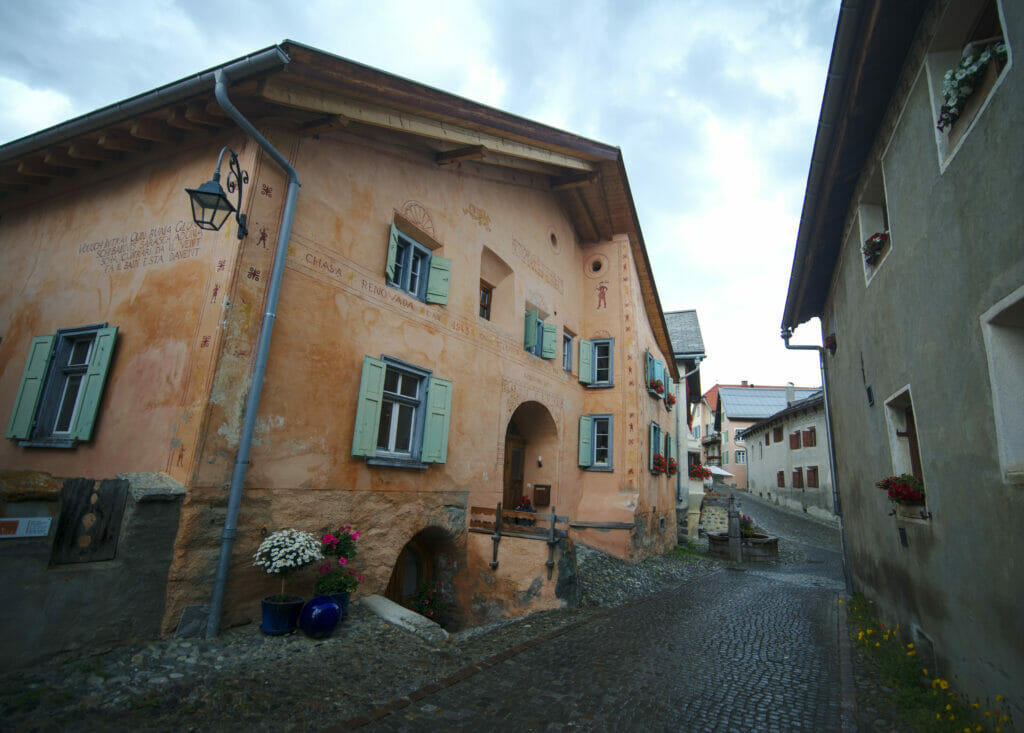 Our last stop of the day took us to the castle of Tarasp. Perched on the top of a hill, this 10th century castle is absolutely magnificent. Unfortunately we can't tell you much about the interior because we arrived just at closing time.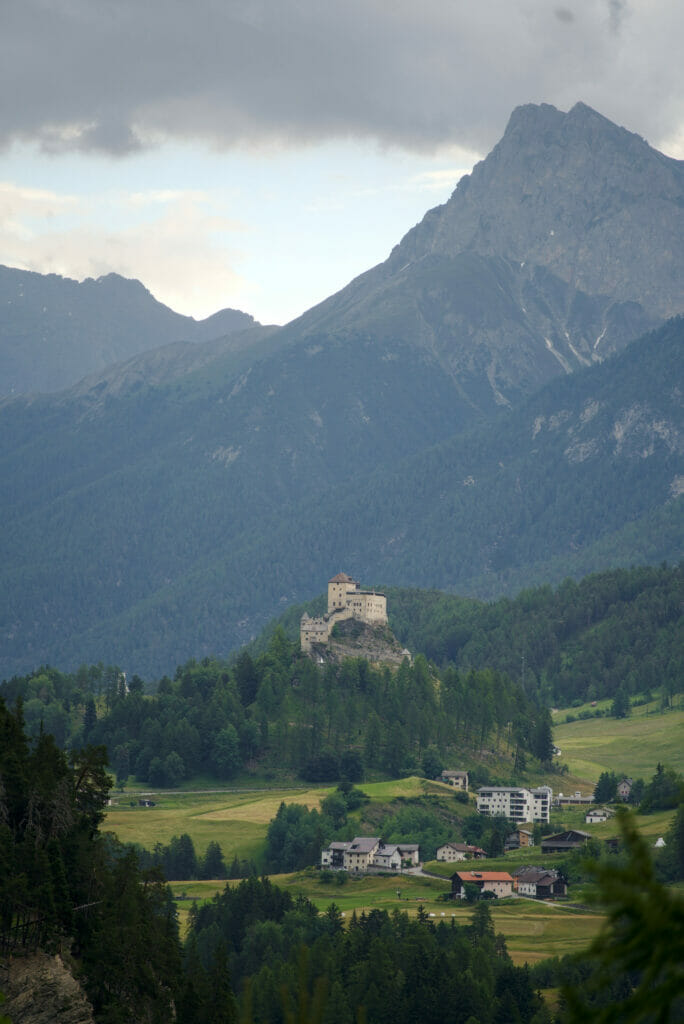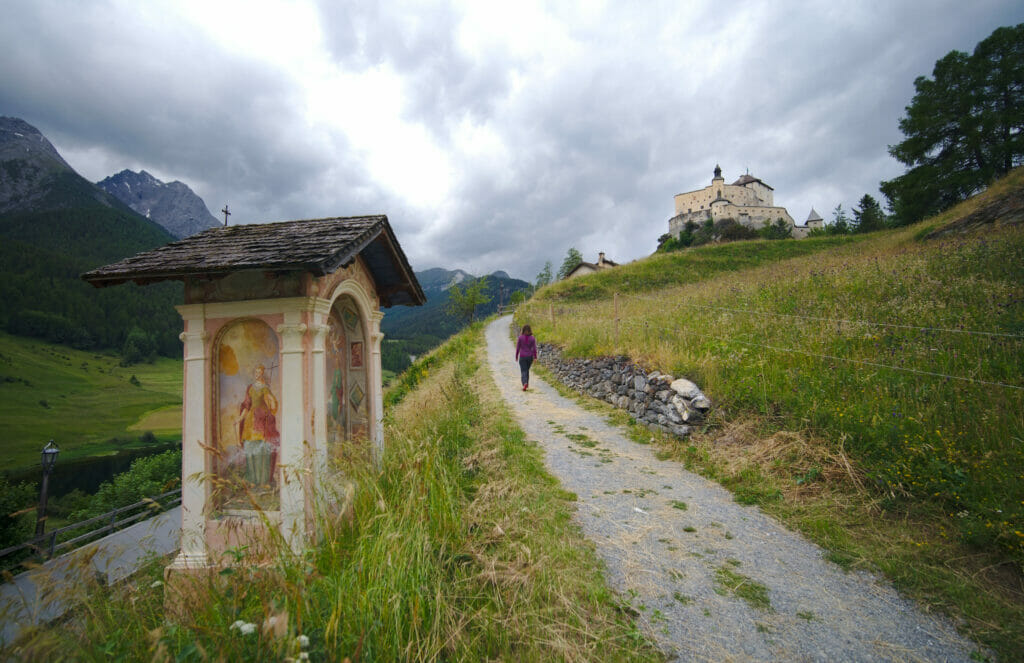 The day in short
kilometers of road: about 130km
kilometers on foot: about 18km
Stop for the night: Camping Chapella, 33 CHF per night
Day 4: Swiss National Park, Müstair Valley and drive to St.Moritz
If there is one place you can't miss in the Lower Engaine region, it is the Swiss National Park. Founded in 1914, this national park was one of the first protected areas in Europe. We had read a lot of things online about this 178km2 natural space and we were really curious to discover it. As we had Winchy with us, we decided to limit our time spent in the park (dogs are strictly forbidden).
As it was cool that day (understand 10°C), we left Winchy in the van and went for a small 1h30 loop towards the Ova Spin lake. And phew… We are certainly used to be in the wilderness, but the word "wild" takes a whole new dimension here. Only one road crosses the park and beyond that the presence and the human imprint is almost nonexistent. We'll tell you more about it later (you'll find more infos about the swiss national park here), but we really enjoyed this nice interlude in this little paradise!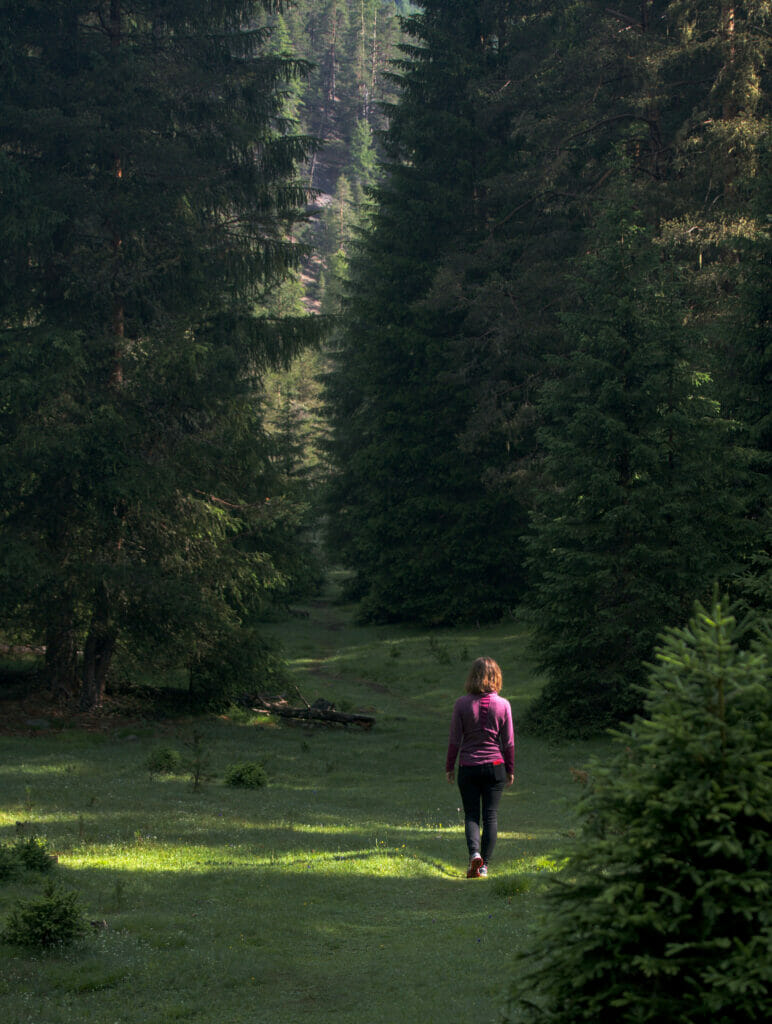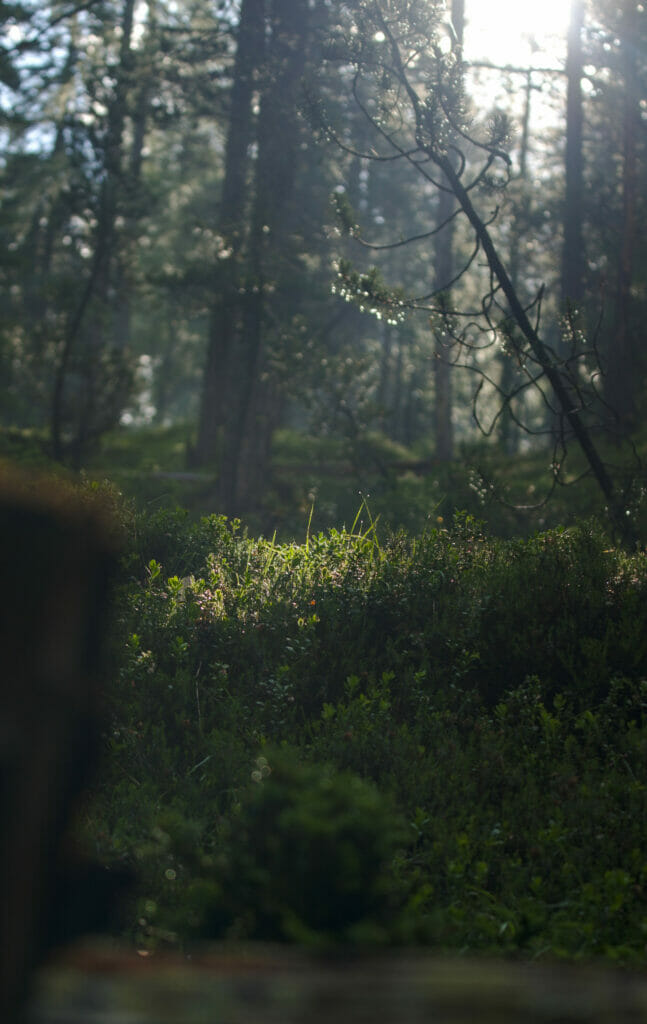 When we arrived in Müstair it started to rain and our plan was clearly to see the village, do 3 errands and then get back on the road for our evening sleep spot and wait for the storm to pass… But as you know we travel with Winchy and after the morning in the national park (where he couldn't get out of the car) we decided to take him for a short walk. We put on our jain jackets and went along the river.
While Benoit was already strongly arguing for a half-turn I saw that there was a waterfall indicated on Maps.Me (for once it was me who pushed Benoit to continue he couldn't refuse 😉 ) And… Ohhhh the nice surprise! We hadn't spotted this little nugget in our research but the da Pisch waterfall was clearly worth the effort ! Moreover, once in front of the waterfall we had the crazy luck to have a mini moment of sunshine (which lasted 3 minutes, hey, that's what you could call perfect timing! 😉 ).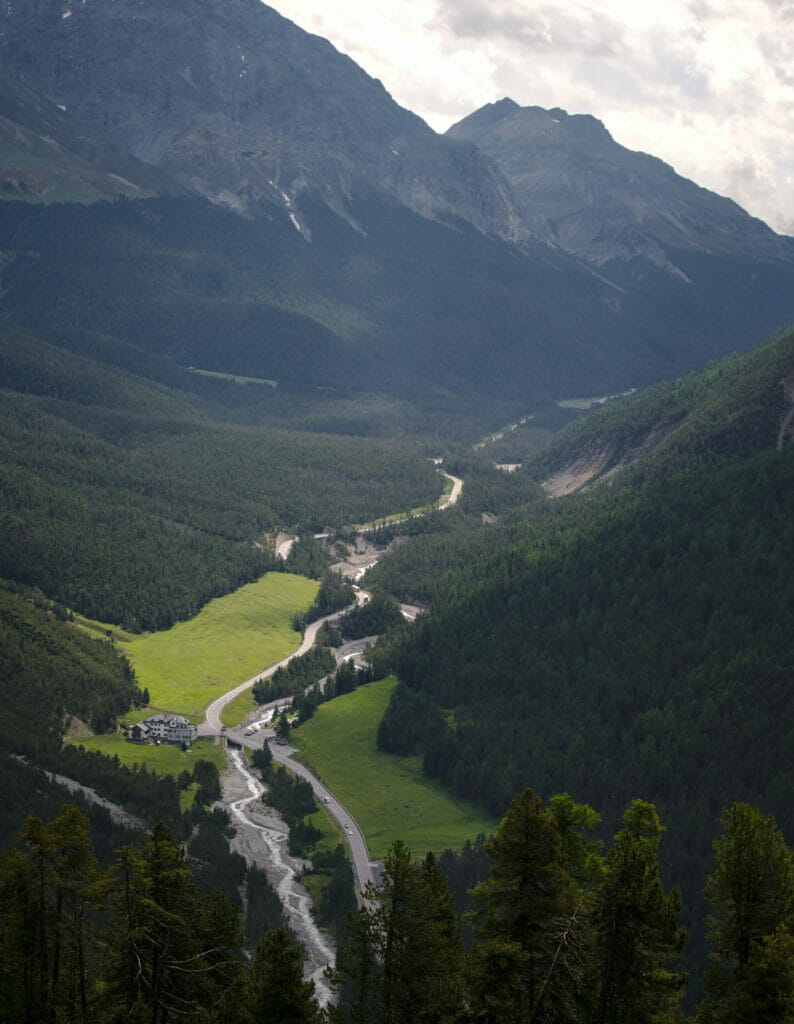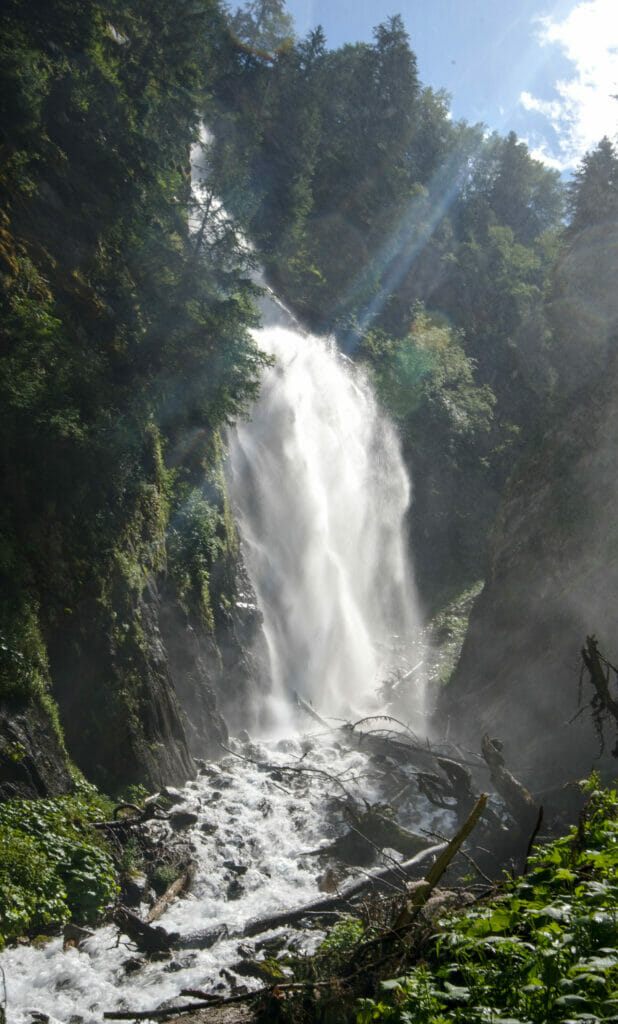 The day in short
kilometers of road trip: about 120km
kilometers on foot: about 16km
Stop for the night: Pop-up Camp Diavolezza, 48 CHF (the price included the Diavolezza cable car)
Day 5: The Diavolezza glacier and the beautiful hike to Muottas Muragl
When we woke up that morning the weather was still overcast and we waited patiently on the parking lot until the clouds deigned to disappear a little. When we saw the first light we jumped on the Diavolezza gondola. This choice turned out to be very unwise because by the time we reached the top we were again in a thick fog… We could not see at 10 meters and it was even impossible to distinguish the glacier 😉 In short, we took a small coffee and we waited a moment. One hour later the Piz Bernina was still in the clouds, but on the other hand we could enjoy some nice views on the glacier of Morteratsch.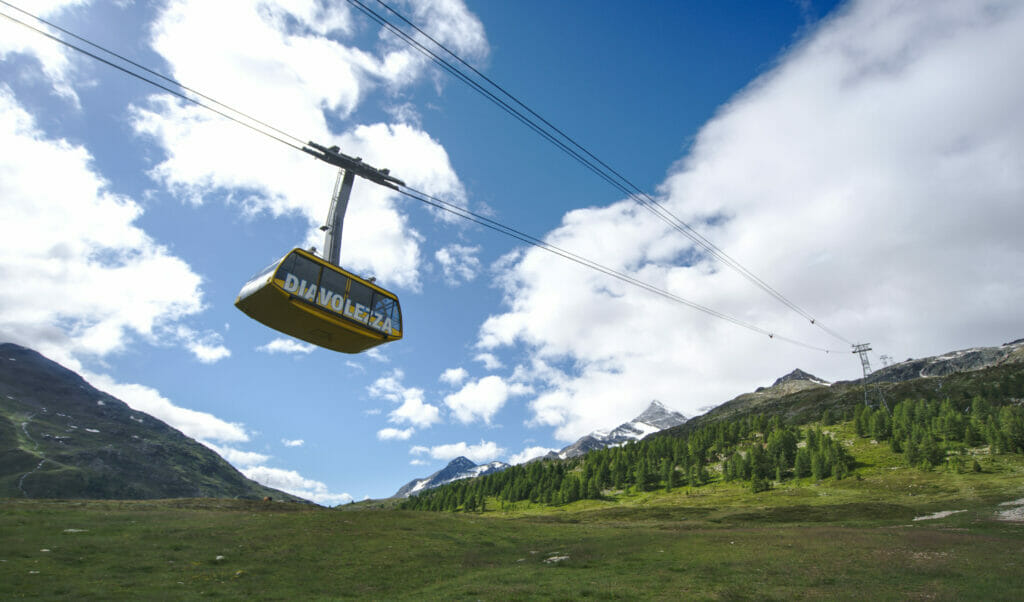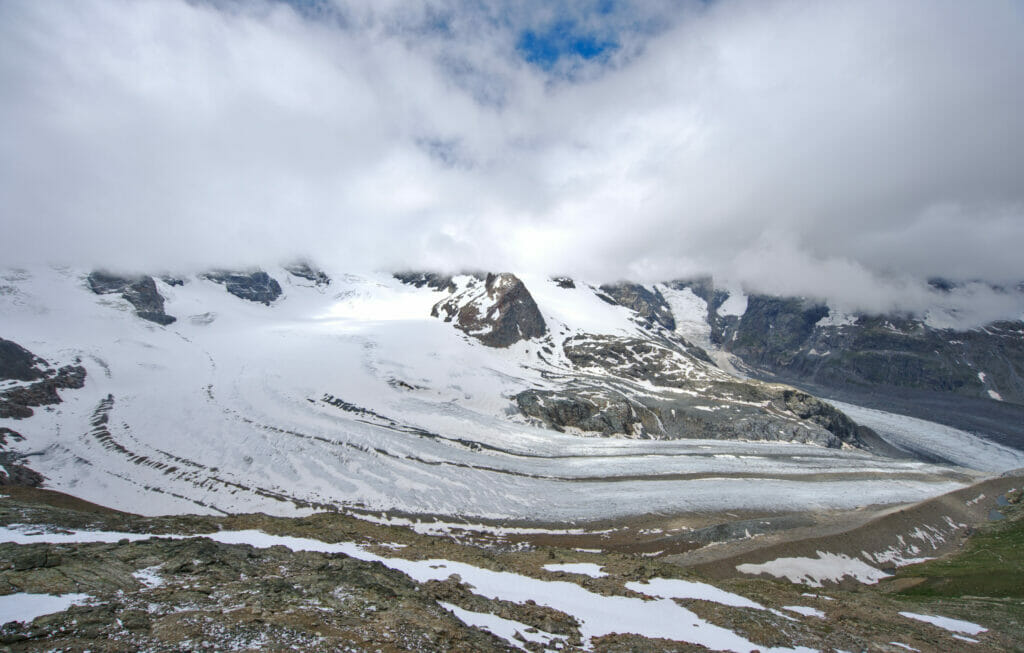 Clearly, the view from up here must be even more spectacular under a bright sun, but we were quite lucky (and a little patient too) 😉
Photo stop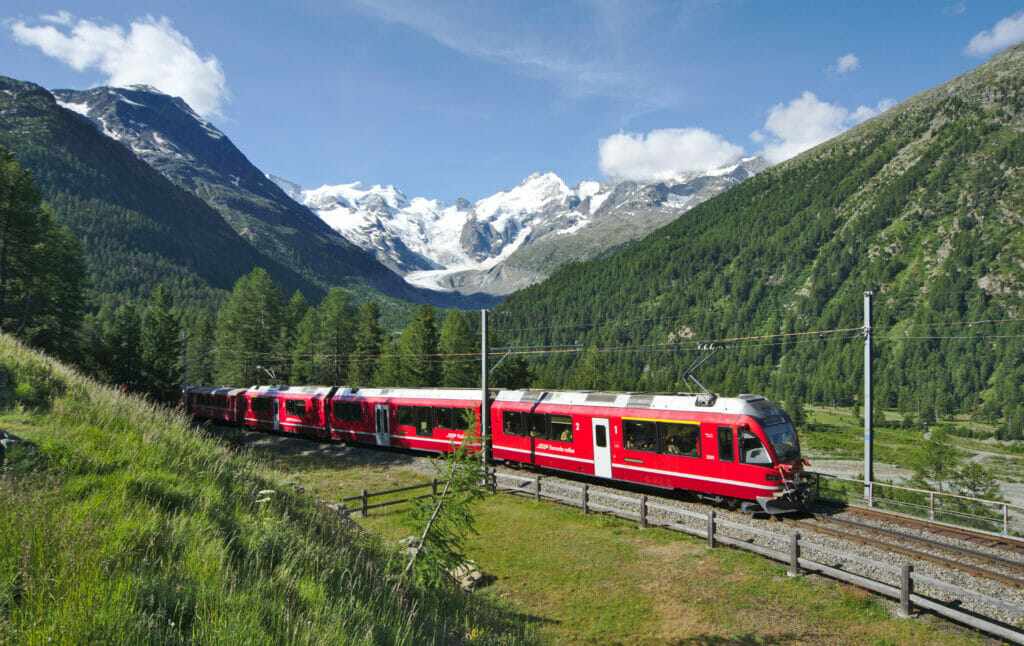 If you take the road from Pontresina to Diavolezza, we recommend a short stop at the "Montebello" bend (just after a railway crossing on the way up). From here you have a breathtaking view of the Morteratsch glacier and if you check the train timetable, you can even catch one of the famous red trains passing through this absolutely incredible setting!
On the way back down with the gondola, Benoit made a little "mistake" that made us go in search of a photo store in the posh resort of St.Moritz. While trying to clean his sensor with air, he did not pay attention that there was moisture on his blower and he put drops of water on the sensor… Ouch! I can't explain the little panic when he realized that he had forgotten his sensor cleaning kit in Valais… 😉 Anyway, a little detour to the Rutz photo store in St.Moritz later we were ready to go.
Small note: the team of the photo store is really nice! If you need to have your sensor cleaned we highly recommend them 😉 49 CHF for a complete sensor cleaning, it was rather the good surprise of the day! In St.Moritz we were a bit afraid that it would be more expensive…
But let's face it, this "sensor cleaning" stop was essential in view of the rest of our program of the day! 🙂 We took the funicular that goes up to Muottas Muragl and from there we made a splendid loop on the heights of Pontresina! This hike was definitely one of our favorites of this stay (we will tell you more about it in a future article The blog post is here!)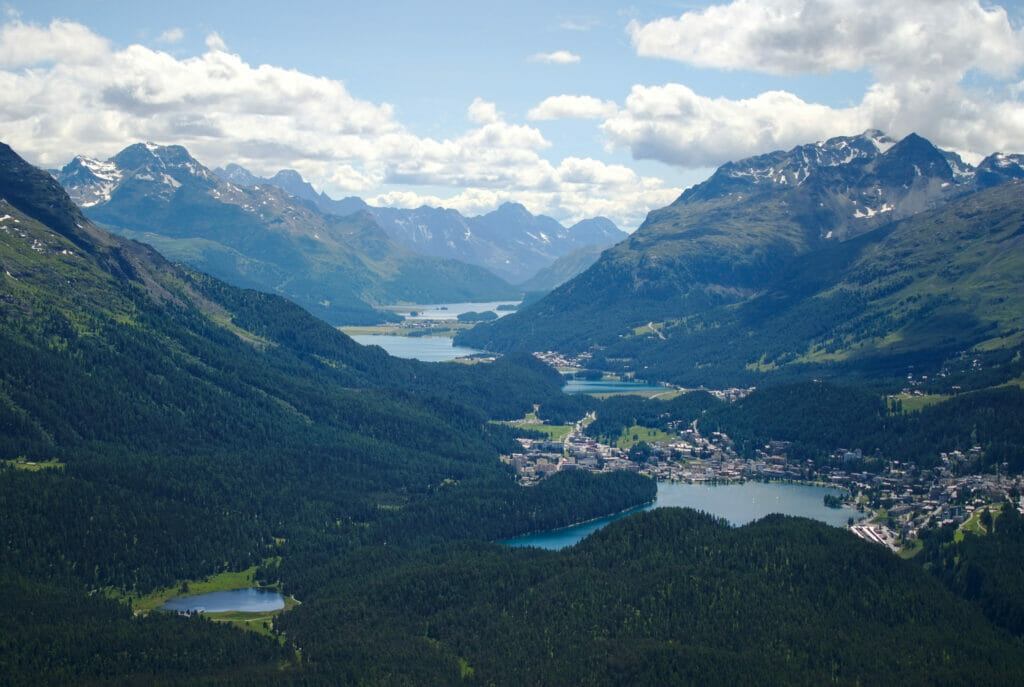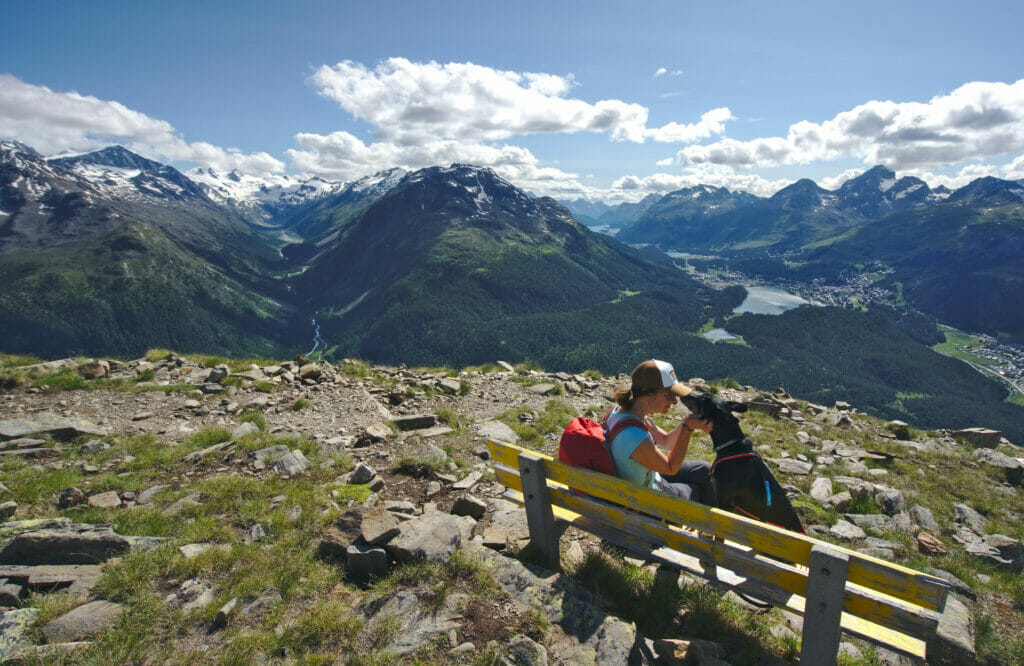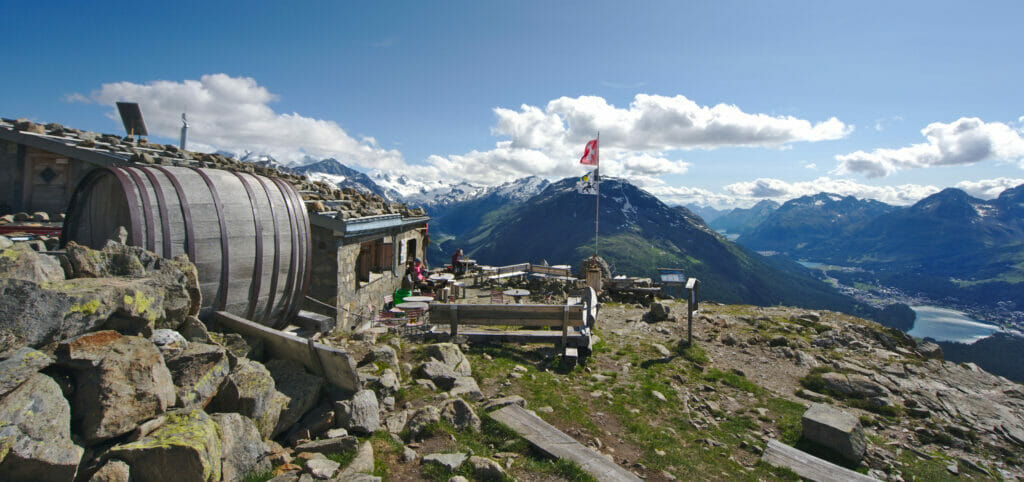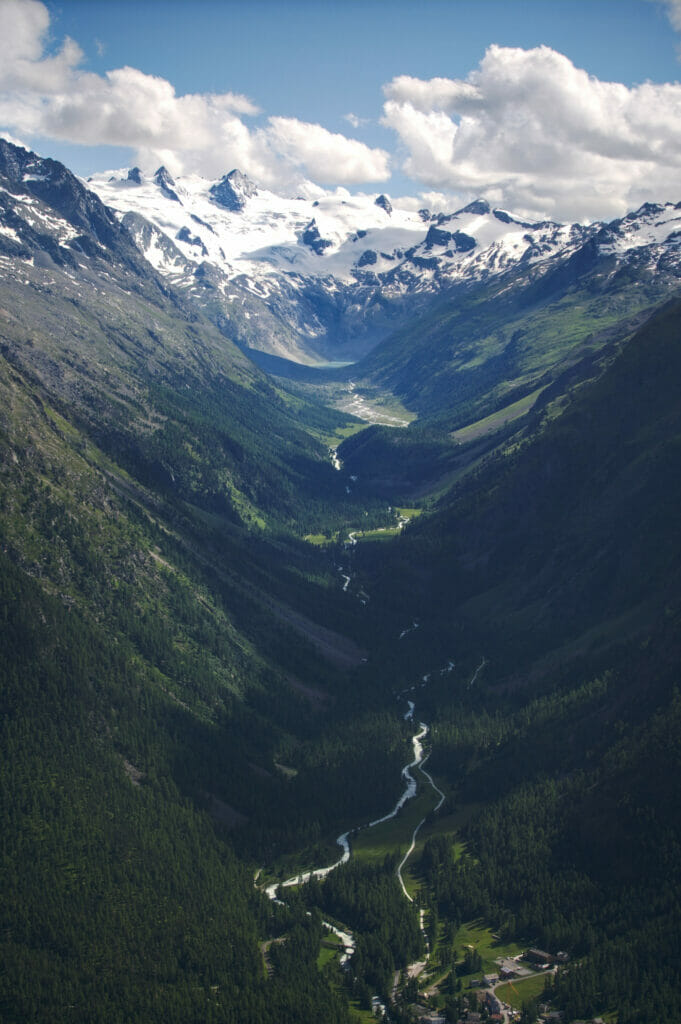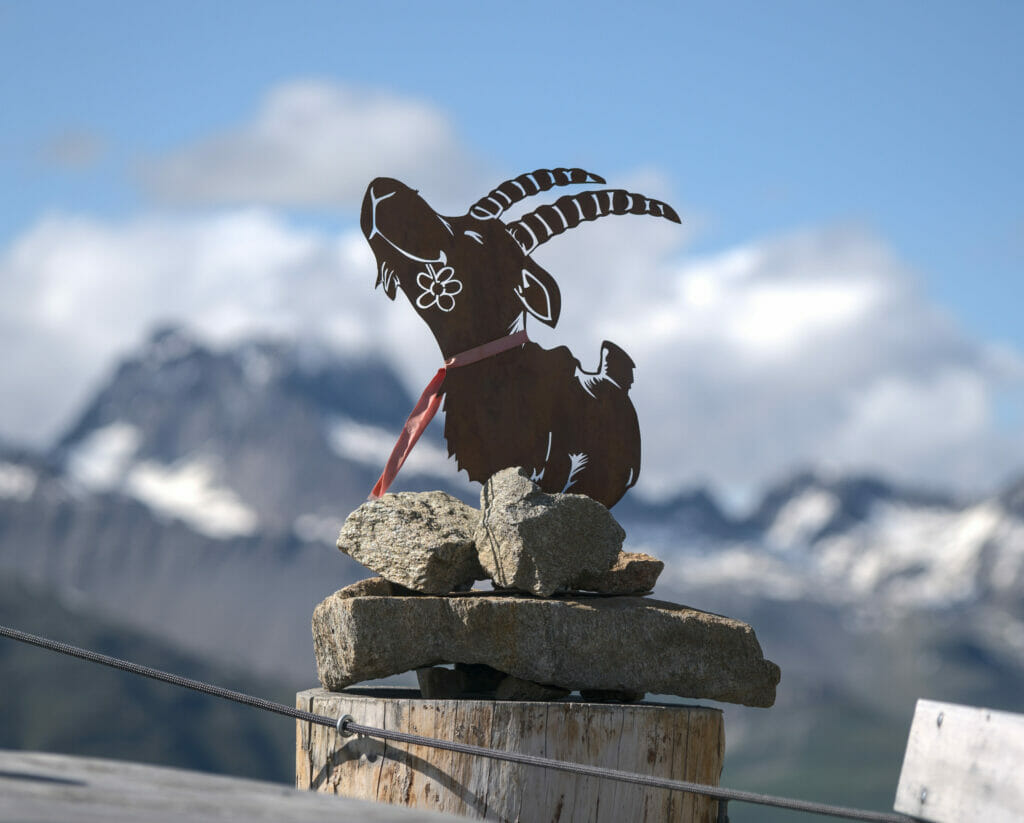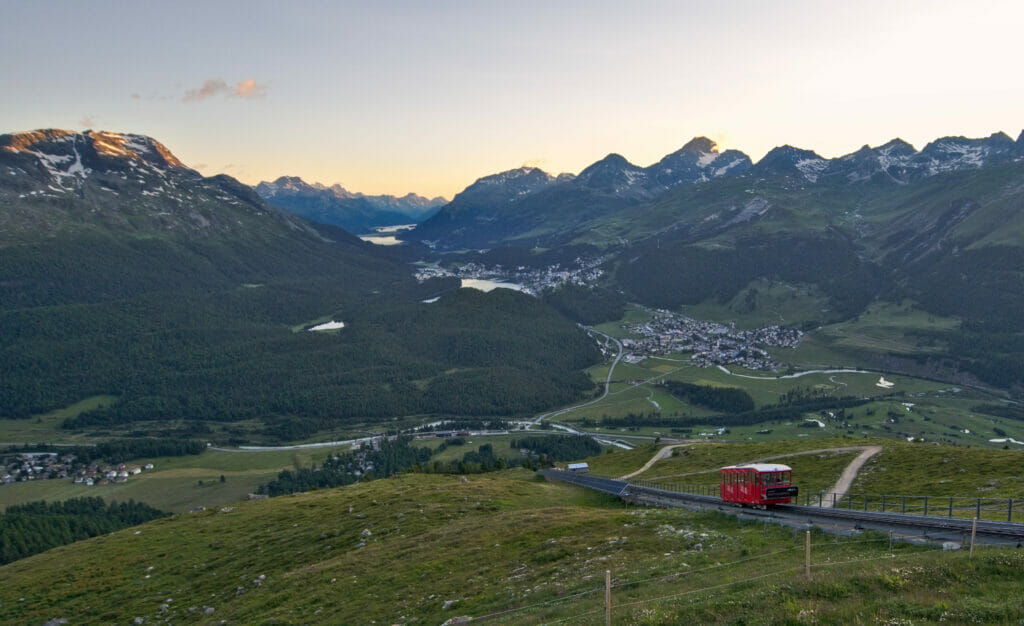 Day 6: Bivio and Alp Flix
It was with a heavy heart that we left the Engadine region that morning! The 3 days spent in the area were superb but they clearly gave us the desire to see more. We will come back for sure!
To leave the Engadine we took the Julierpass. Benoit had noted this place as a potential "photo spot" because he had seen some impressive pictures of the hairpin turns. So we can confirm that the pass is superb and that the road is indeed very winding, but on the other hand we did not manage to find a place from which we could have an "aerial" view of the pass. We imagine that the pictures we saw were taken with a drone and that we can't admire it with our own eyes from this angle 😉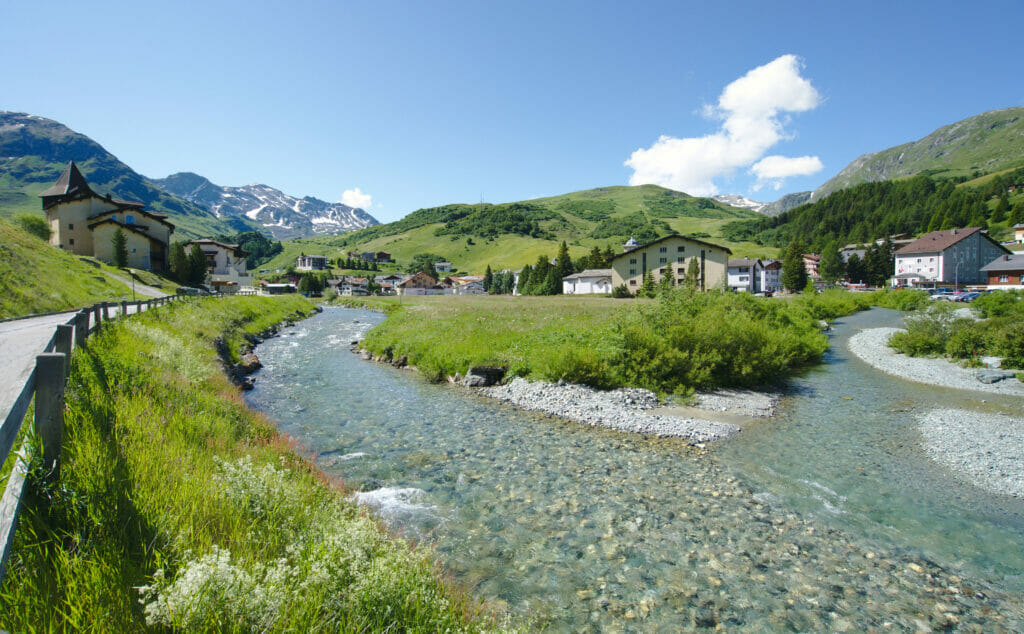 Anyway, once we passed the pass we stopped in the village of Bivio. We had spotted this village because they have a coffee roasting factory here. It is (apparently) the highest place in Europe where coffee is roasted. As coffee lovers, we were very curious. Unfortunately, we arrived on a Saturday and the factory is open to the public from… Monday to Friday! Anyway, we just had a coffee in this nice village and took a little tour. If you're also curious, here is the website of Bivio Coffee.
Our next stop was in the small village of Sur. We parked near the church and from there we started the short climb to Alp Flix. So I know we said that Heidiland was the region north of Graubünden but frankly they could have come to shoot the series in Alp Flix too 😉 This place is absolutely magical!!! These small lakes are clearly not as well known as the lake of Cauma or Cresta but very sincerely they have not much to envy them. The color of the water is a little less "blue" (can this even be said??? haha) but on the other hand the setting is simply idyllic. This place was a big favorite and no doubt we will talk about it in a future article the blog post is here!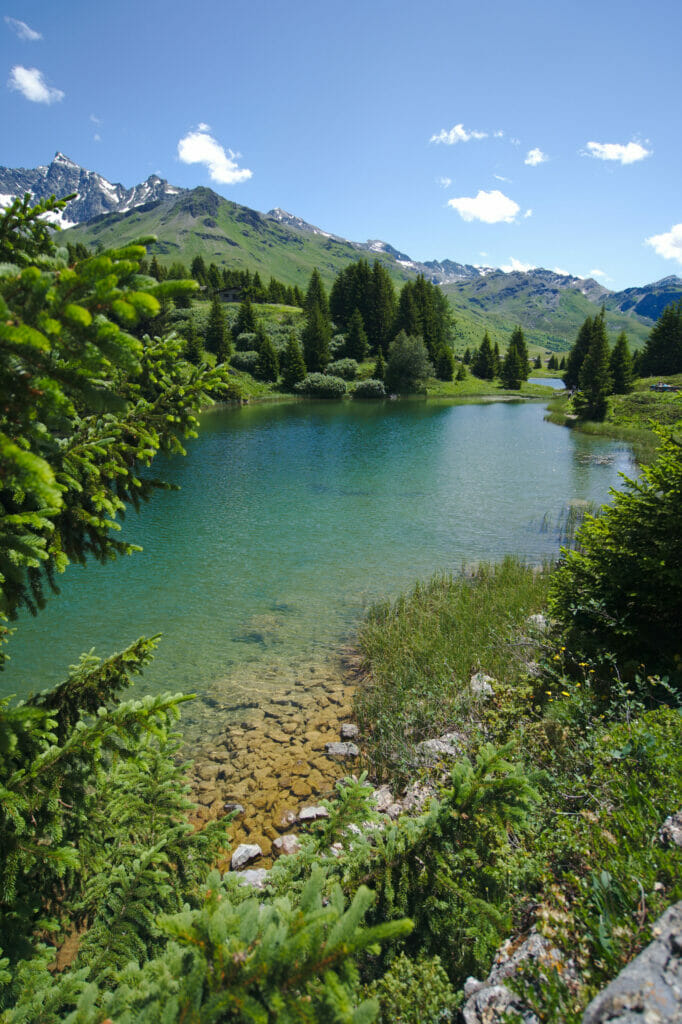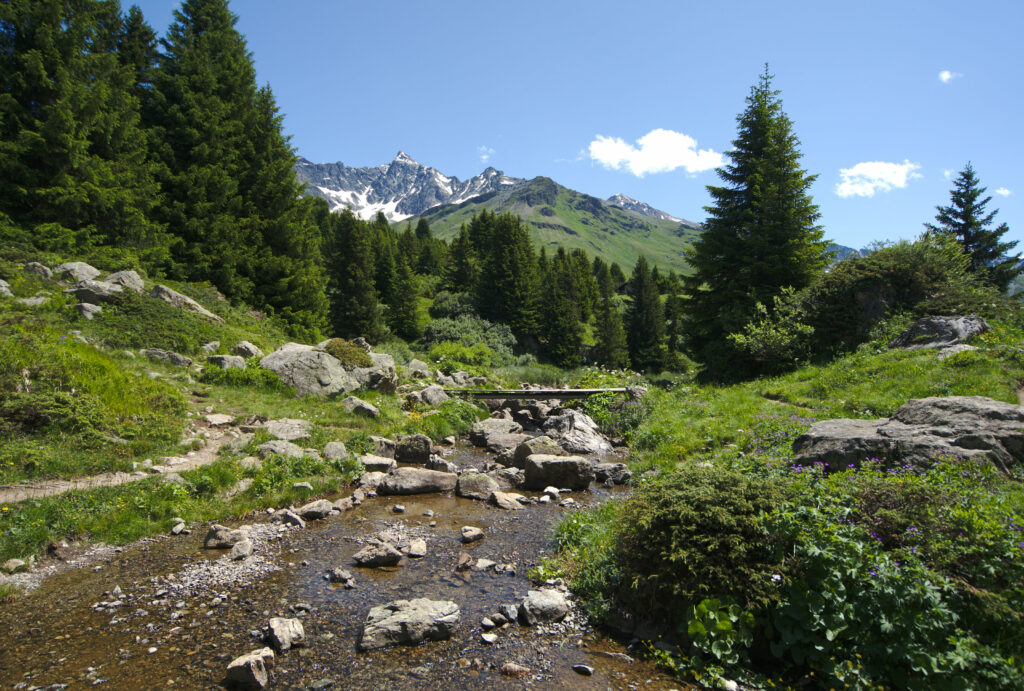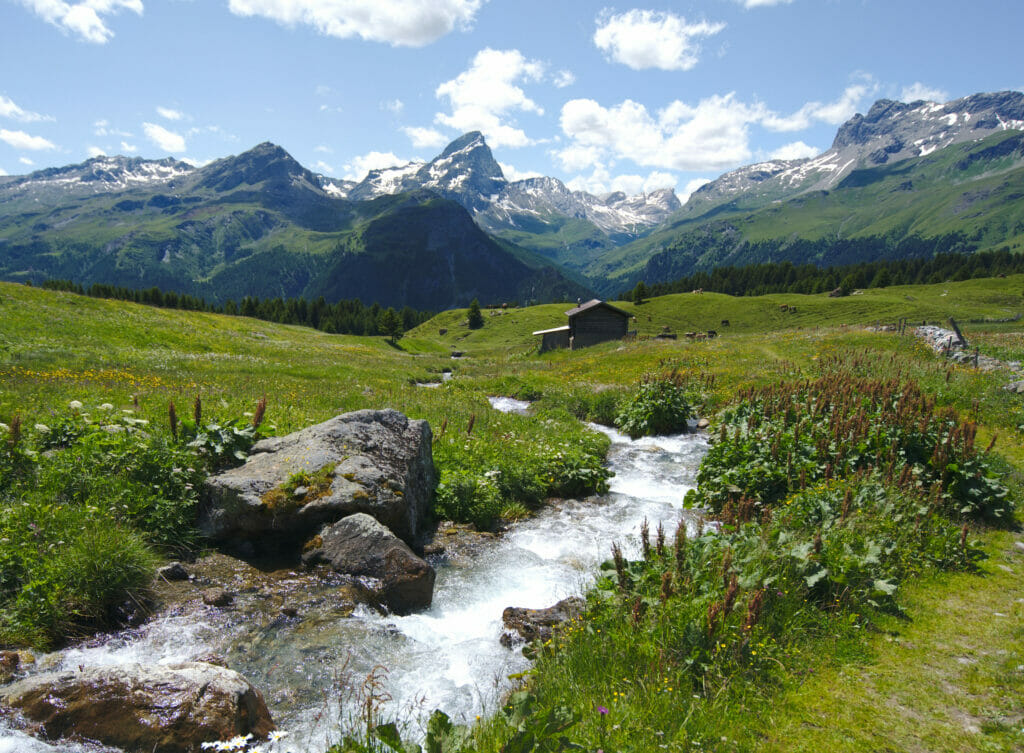 The day in short
road trip kilometers: about 60km
kilometers on foot: about 12km
Stop for the night: Stellplatz Rona, 25 CHF per night (it's normally 30 CHF but as they were still a bit under construction they made a discount)
Day 7: Landwasser Viaduct and Viamala Gorge
We left from Rona and started with a first "classic" stop in Graubünden: The Landwasser Viaduct! This giant of more than 60m high was built in the early 1900's and joined the UNESCO list of cultural properties of national importance in 2008. There are several hikes to do in the area, but for once we were content to go to 2 different viewpoints. First, we went just under the viaduct to have a view from below, then we went up to the north viewpoint to wait for the next train… It's a classic, of course, but phew, it's so beautiful!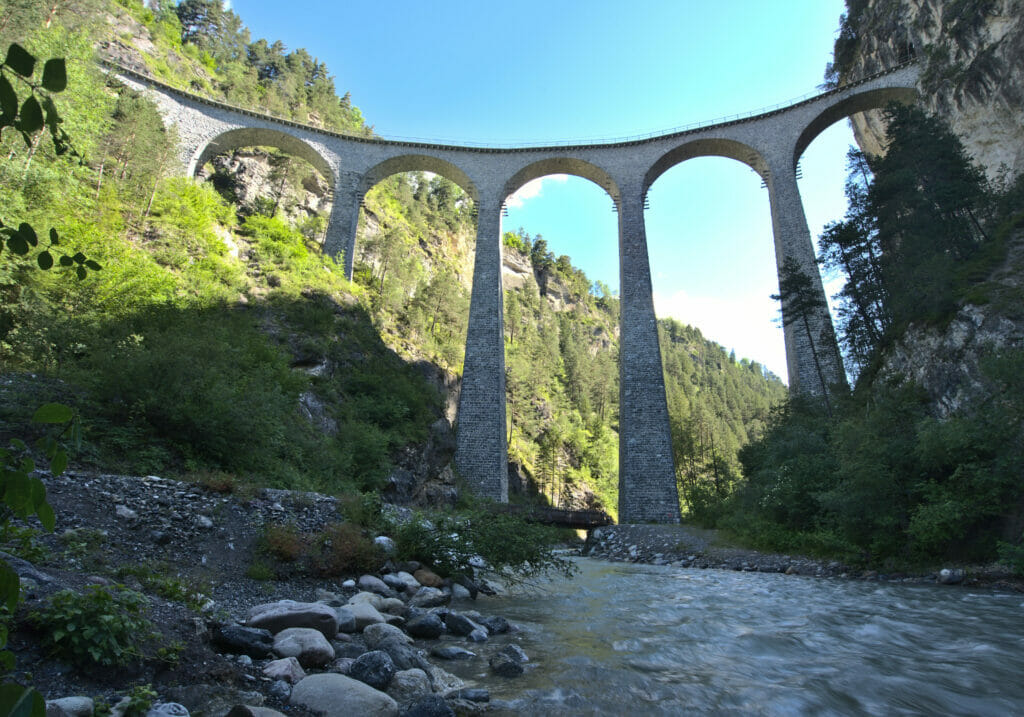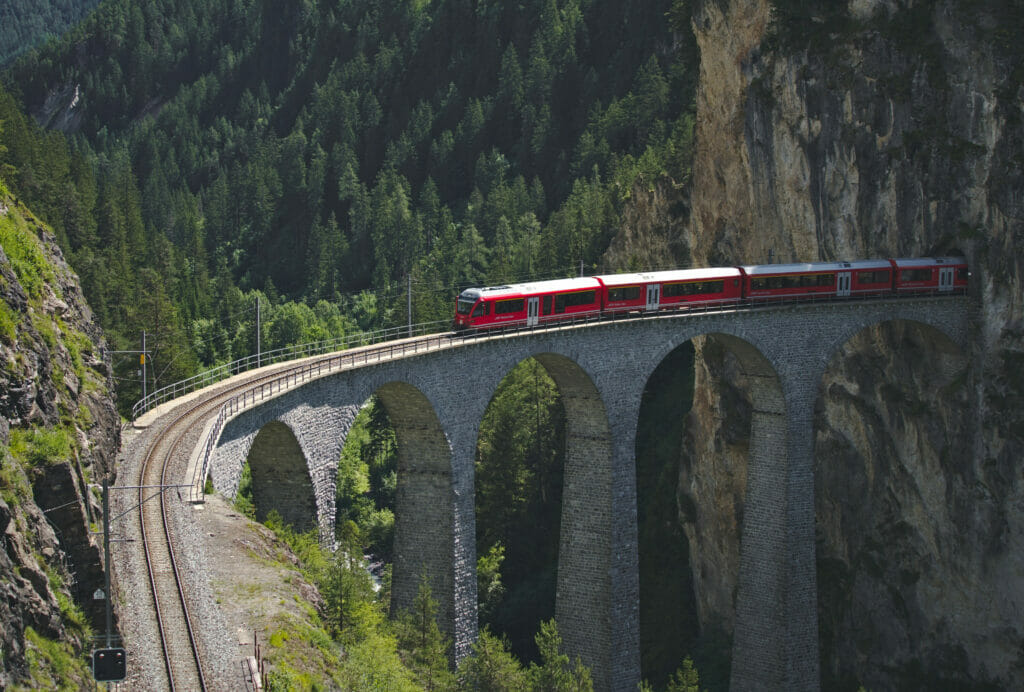 After this little photo stop it was time to go for a hike! We took Dahu and parked in the small town of Thusis. From there, we followed a nice 9km route through the Hohenrätien castle to the Viamala gorge.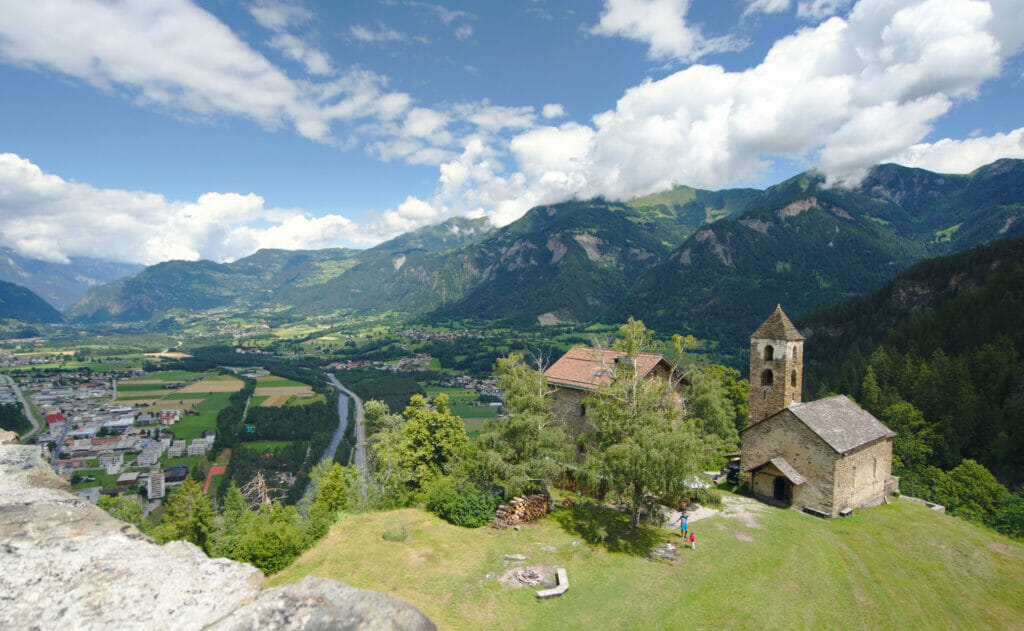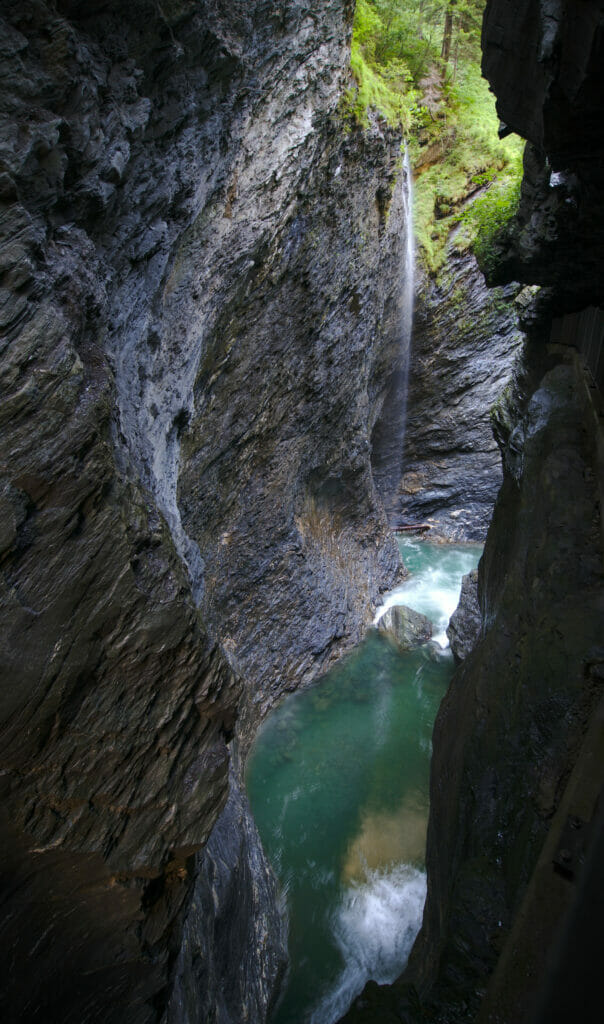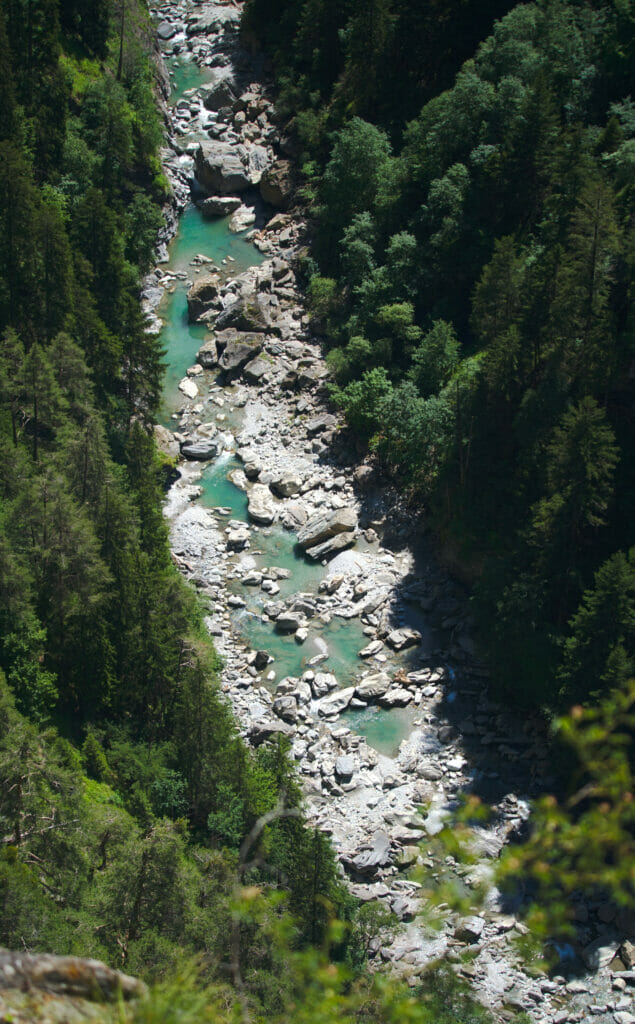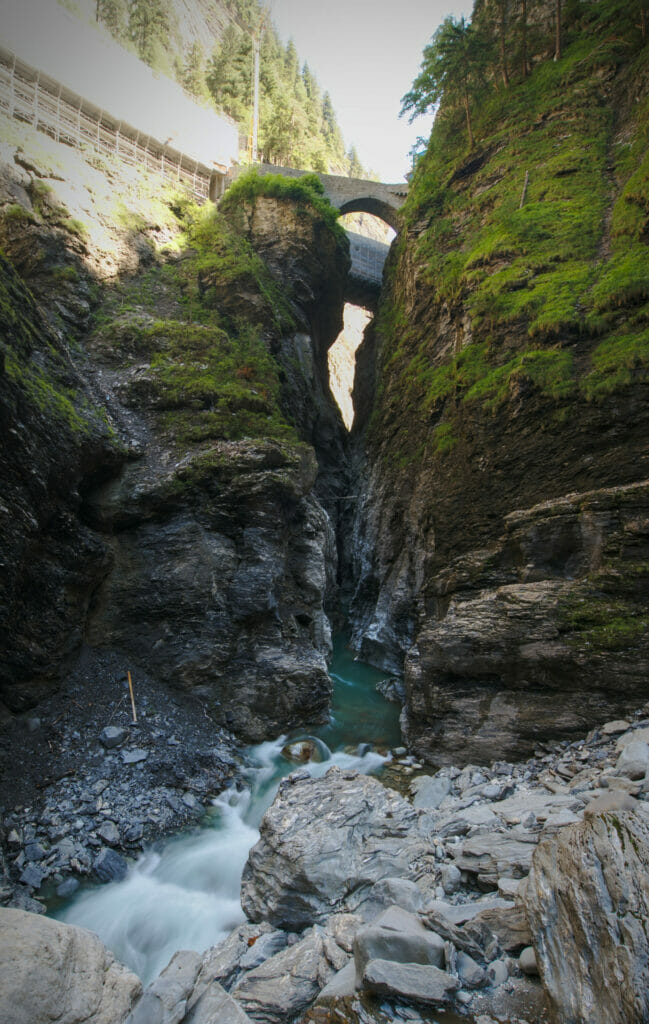 The day in short
Road trip kilometers: about 130km
Kilometers on foot: about 15km
Day 8: The hike to Tomasee and back to Valais
This last day was officially our "return journey" day. But as on the outward journey we had not been particularly spoiled by the weather at the Oberalp pass, we took advantage of this second passage to hike to the Tomasee, the "official" source of the Rhine.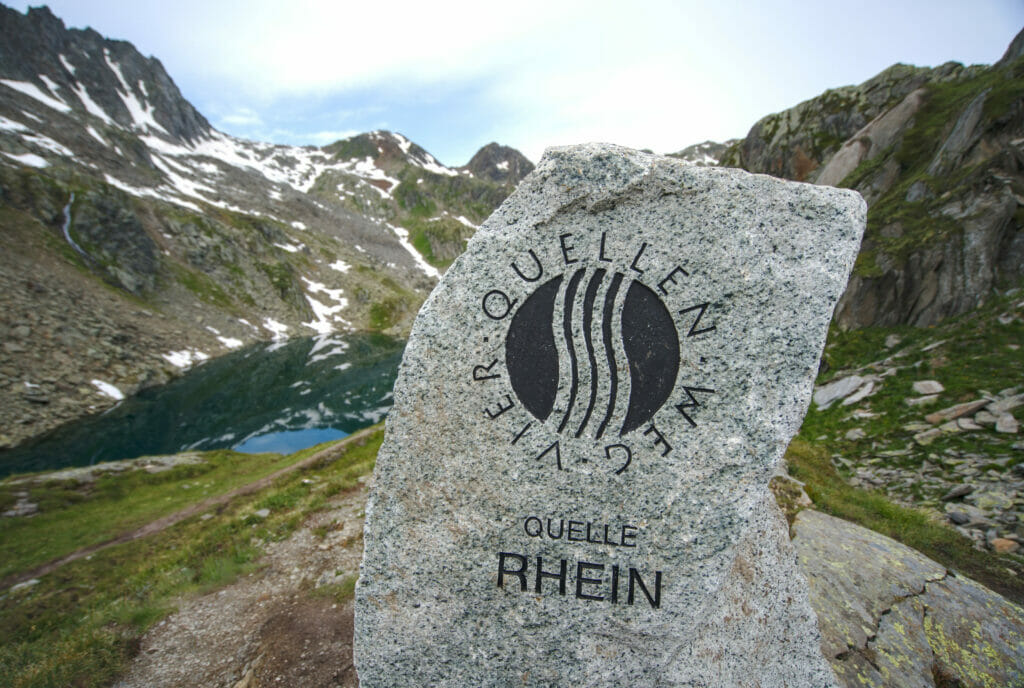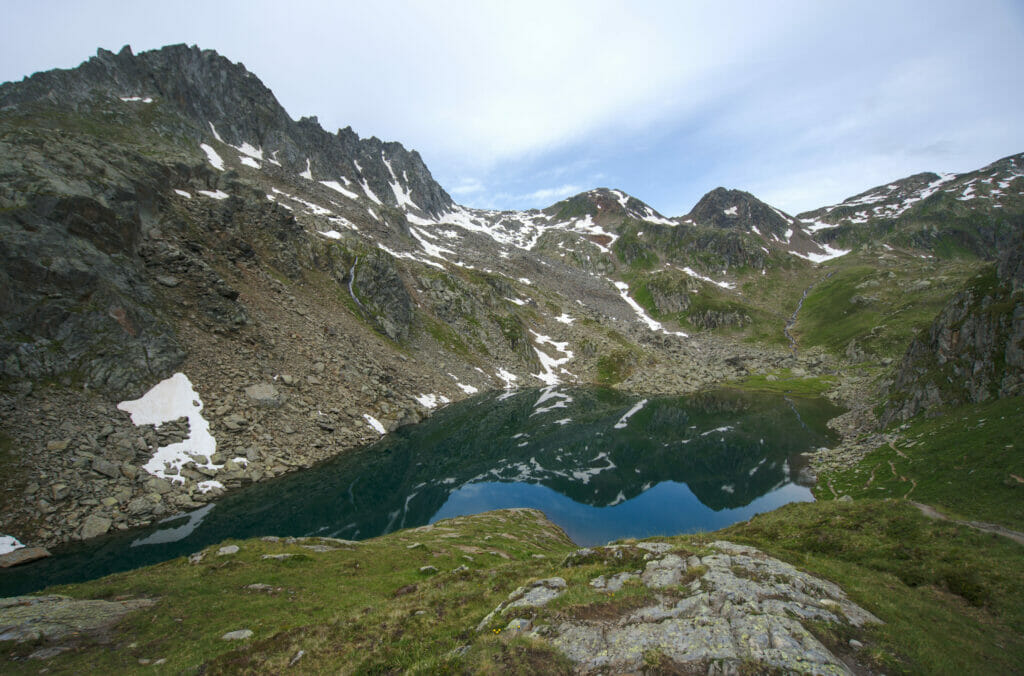 Travelling by van in Graubünden: our tips
Where to sleep with your van?
Traveling by van often has this image of absolute freedom. And even if it's true that in a van you have almost all your little house with you, one of the questions that comes up almost daily is "Where do we sleep tonight? Because no, having a van doesn't necessarily mean that you can stop everywhere to spend the night 😉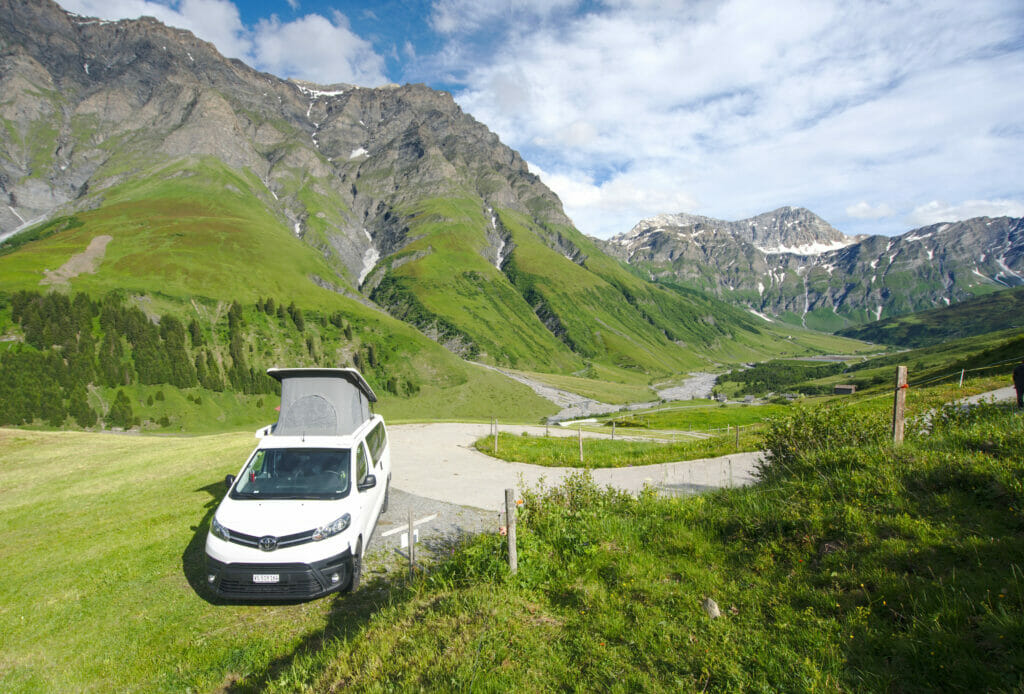 Official campsites
The great classic, the campings are generally not the first choice of the vanlifers 😉 Even if nowadays there are often more California's than tents in many campings in Switzerland 😉 In Graubünden, there is no lack of choice; there are more than 50 official campsites listed. You can find the complete list here. In high season, it is better to book a place in advance because from what we saw they are, in general, quite full. The price depends on the infrastructure and the location, but on average it varies from 30 to 40 CHF per night. During our road trip we spent one night at the Chapella campsite (near Zernez) and one night at the Rona campsite.
Chapella is what you might call a "real" campground, with about 100 vehicles (I have no idea how many there were for real… but it was full and clearly crowded). Rona is more of a paying parking area for vans by the river with brand new toilets and showers available. We clearly had a preference for Rona, but it is surely related to the fact that we were only 4 vans that evening and that we had a little the impression to have the place for us while in Chapella we were parked in the middle of a row of 20 vehicles. In short, the campings are especially nice if you don't want to worry and to have access to very hot showers 😉
Nomady – sleeping on private grounds
In 2020 (a few months before the pandemic), Nomady was born in Switzerland. A platform that aims to connect van owners with farmers and landowners. The idea is to offer places in the middle of nature in a unique setting. They started last year with 20 sites in Switzerland and now have a little over 300. With prices higher than those of campsites, they clearly aim at a more premium audience looking for an experience more than a "spot to sleep".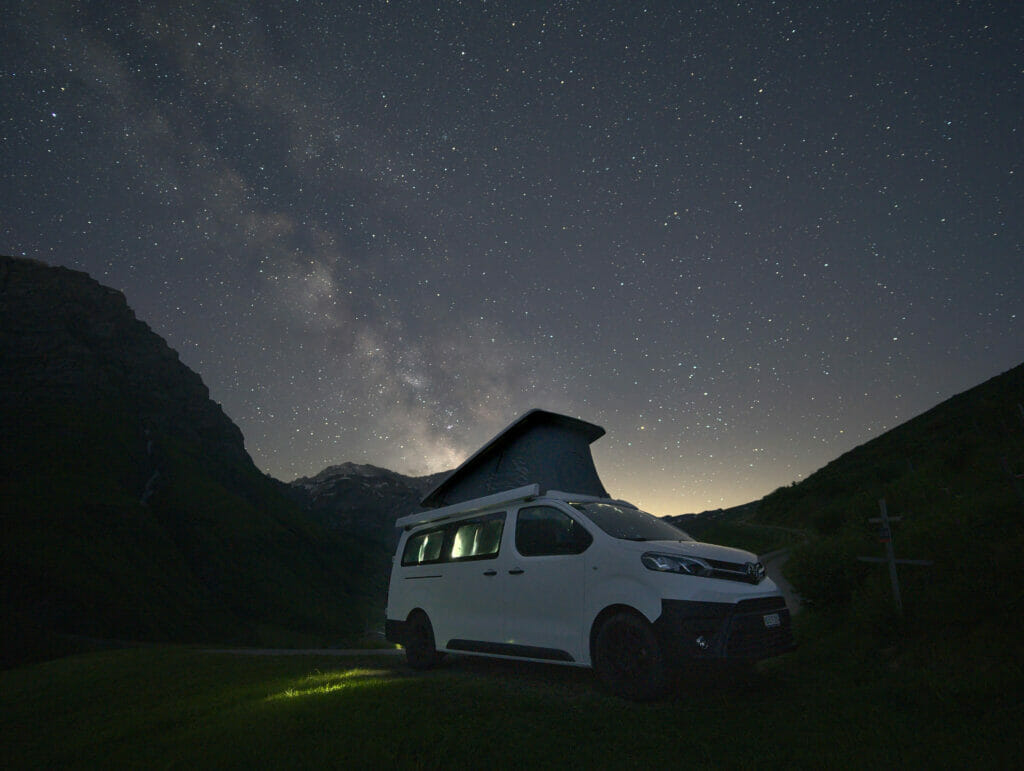 The price of Nomady: let's talk about it… We are going to be honest, when we opened for the first time the platform we were very surprised to notice that it was on average 20-40% more expensive to sleep on a private ground than in a camping. Paying 55 CHF (price we paid in Safiental) to sleep on a lawn with an access to toilets that are more than 500m away is expensive, very expensive indeed! After that, you have to let that the experience is very different from camping… We are in an exceptional environment, in the legality, with nevertheless infrastructures and especially we are alone under the stars.
Will we use Nomady for all our future nights in Switzerland? Certainly not… But will we try again? Probably, if the place seems as magical as the Safiental, we'll surely try again.
Pop-up Camps of the municipalities.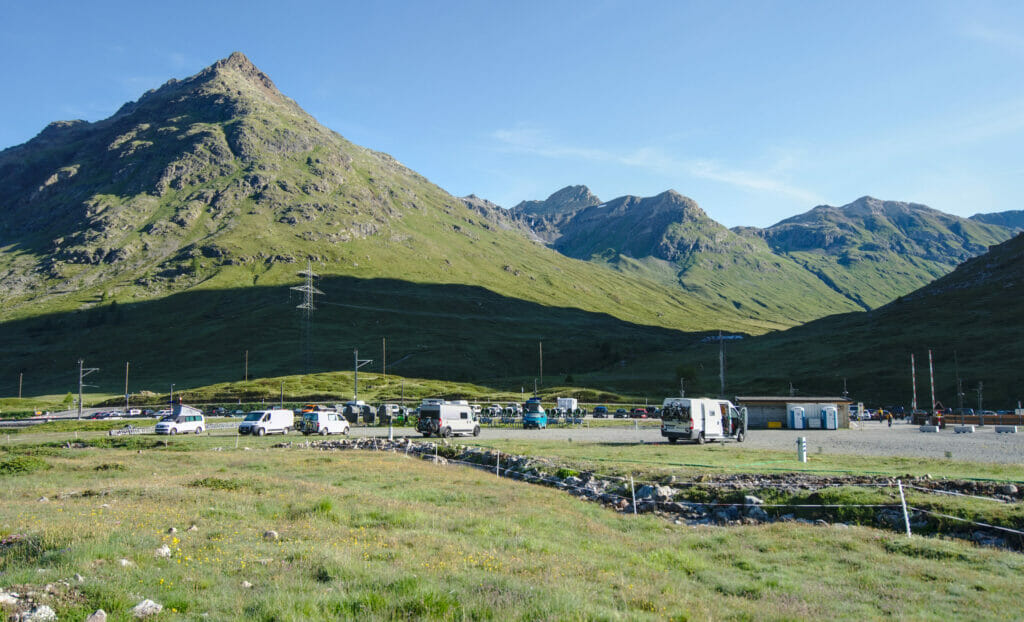 Since the summer of 2020, municipalities have started to offer alternatives to traditional campsites. Pop-up camps are pitches designed for vans and small motorhomes where you can spend 1 to 3 nights (often the number of nights is limited). The idea is to offer a flat parking space with access to sanitary facilities (toilets for sure and sometimes showers). You will find a list of all pop-up camps on this page (in German).
The price of the pop-up camps: Here it is very variable according to the offer but globally it is quite reasonable. For 2 persons and a van it goes from 20 CHF per night (single place with "toi-toi" toilet, no shower) to 60 CHF per night (at this price you have access to the 1000m2 SPA of a hotel, to the wifi). In our opinion, these pop-up camps are really an excellent compromise solution to travel spontaneously in Graubünden in high season! We think it's really cool that municipalities are reacting to the vanlife craze and start offering alternatives to traditional campsites. After, the more the spot is touristic, the more it's expensive… Cloase to Davos we found it relatively expensive to pay 33 CHF (48 CHF on week-ends) for a parking space on gravel with only toi-tois 😉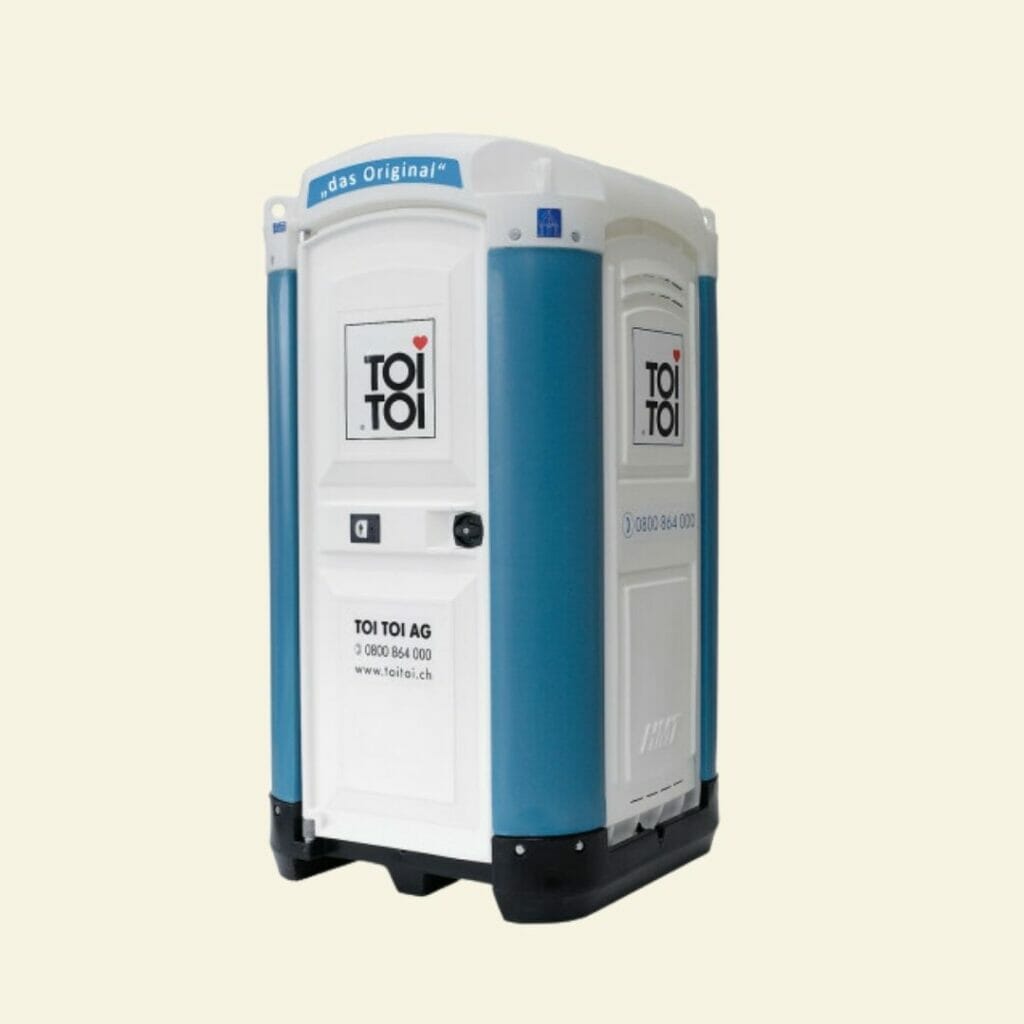 Note: For our foreign friends who read us and who would not know the reference of Toi-Toi (I believe that it is a 100% Swiss brand) it is the mobile toilets which are leader on the market in our small country and a little as it is the case with the Kleenex, the name of the brand replaced the name of the product. All Swiss festival-goers (and construction workers) know what I'm talking about 😉 Not particularly glamorous, these plastic cubes are okeish, shall we say…
Wild camping?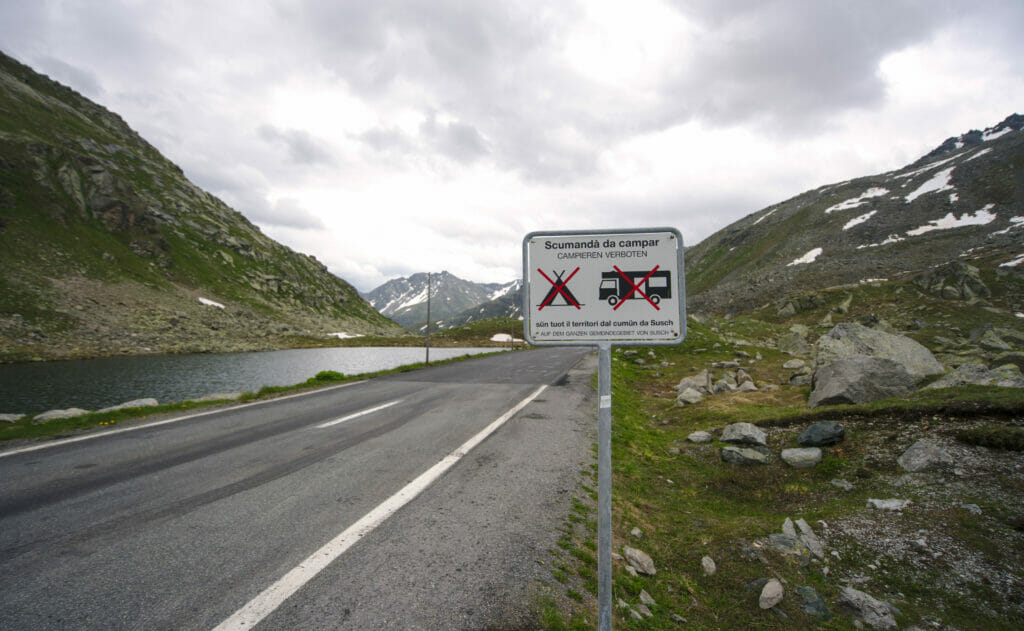 Officially, camping in Graubünden is not forbidden at cantonal level (unlike cantons like Ticino). It is, in absolute terms, possible to spend the night "in the wild". Nevertheless, it is important to note that many communes have set up specific bans on their territory. I think we can say that we have never seen as many "No Camping" signs as during this road trip 😉 It seems that the year 2020 and its crazy summer with vans in Switzerland has left some traces.
Beyond the individual communal bans it is quite possible to find your own dream spot as long as you don't find yourself:
In the Swiss National Park
In a wildlife tranquility zone
In a nature reserve
In a military zone
On private property (without owner's consent)
To help with the levels of the protection zones, we advise you to bookmark The official geo.admin map. (Note: I have checked all the protected areas, so following the link you should come directly to a map with protected areas marked).
Budget for a road trip in Graubünden
It is always very difficult to estimate people's travel budget because it depends a lot on activities, choice of accommodation, food… If we can't predict your budget exactly, we can tell you a little about our experience.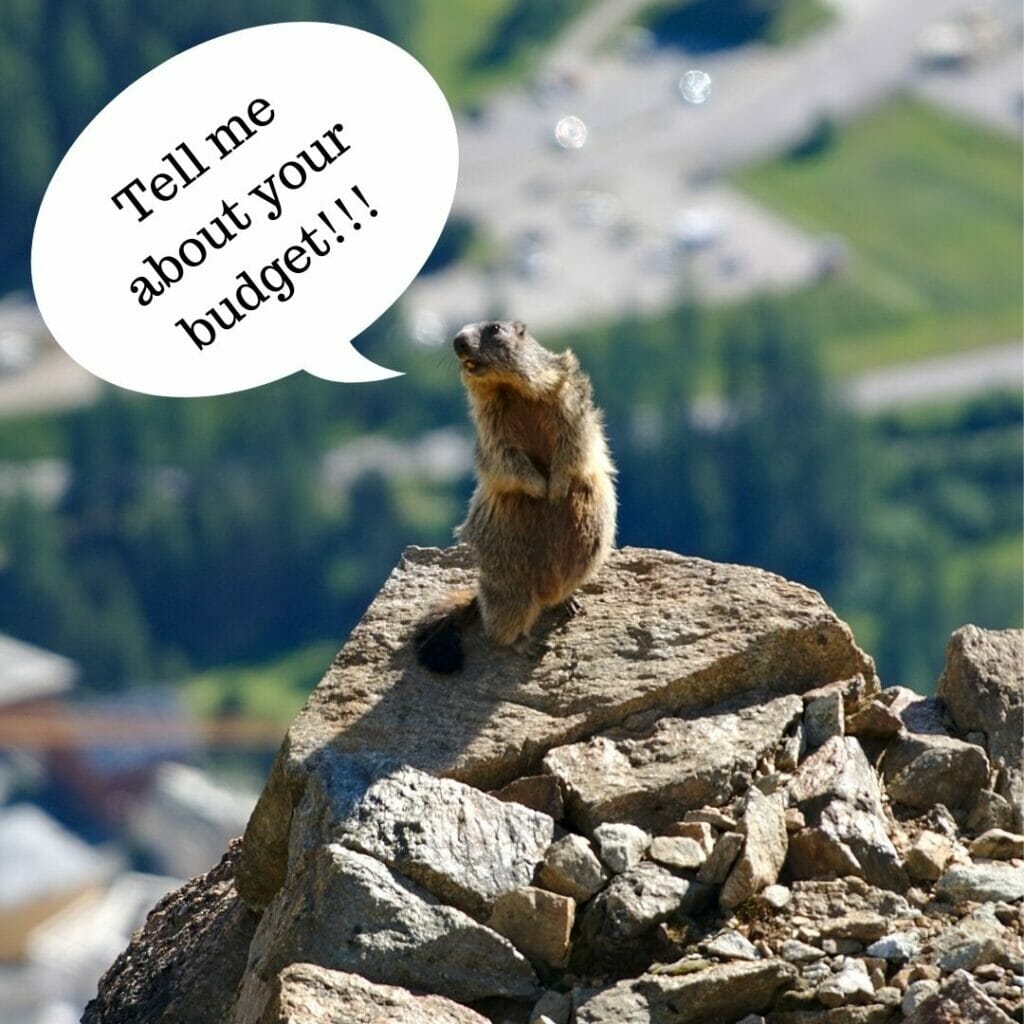 During this road trip in Graubünden we spent, on average, about 150 CHF per day (for 2 people). This price includes overnight stays in campsites / pop-up camps, gas, parking, lifts and trains/buses to come back from the hikes, and our meals. If you don't have a van and want to rent one, you will need to add between 100 CHF and 200 CHF per day (depending on the type of vehicle and the time of the year). You can see the prices on platforms like Yescapa (rental between individuals) and Campstar (rental by professionals).
Clearly, we didn't try to go for "the cheapest" and regularly took advantage of the alpine pastures and terraces to eat something or buy local products (hello alpine cheese, Graubünden pinot noir or craft beer). Trains and buses to come back from hikes are generally not very expensive (2-3 CHF per ticket in half-price if we assume that you have walked less than 20km 😉 ). However, where the bill becomes more expensive is when you start taking the cable cars. It's no secret that gondolas and funiculars in Switzerland are not cheap. 39 CHF per person to go up to Diavolezza or 35 CHF per person for the round trip to Muottas Muragl (11.90 CHF for the dog). After that, these places are really unique and worth it (and if really, it is always possible to climb on foot too 😉 )
Alternative to the camper van
During this road trip we were with Dahu, our van that we presented here. Of course, it is possible to follow this road trip by car and to stay in hostel/hotel. But I don't hide that as an alternative to the van we would rather opt for public transport! The Rhaetian railways are sublime and it must be incredible to travel through Graubünden by train. Moreover, we were amazed to see that absolutely all the places we went to are accessible by public transport; the post bus service perfectly complements the trains! Even the end of the Safiental is accessible by bus several times a day 😉 And it is possible to sleep at the farm where we parked the van: The Gasslihof Website
If you choose to travel by train or car, you will find a map with accommodations in Graubünden below. Use the zoom function and the filters to refine your search.
5 scenic routes to follow in Graubünden
When you go on a road trip, there is one thing that is really nice: to take scenic roads! Take the time to take the most beautiful routes without necessarily trying to go "to the most direct". During our stay in Graubünden we hardly took any freeway and tried to take the roads with nice views. It is always difficult to make a selection, but if we had to recommend you some roads then here is our top 5 of the unmissable roads in Graubünden:
The Rhine Gorge route between Bonaduz and Versam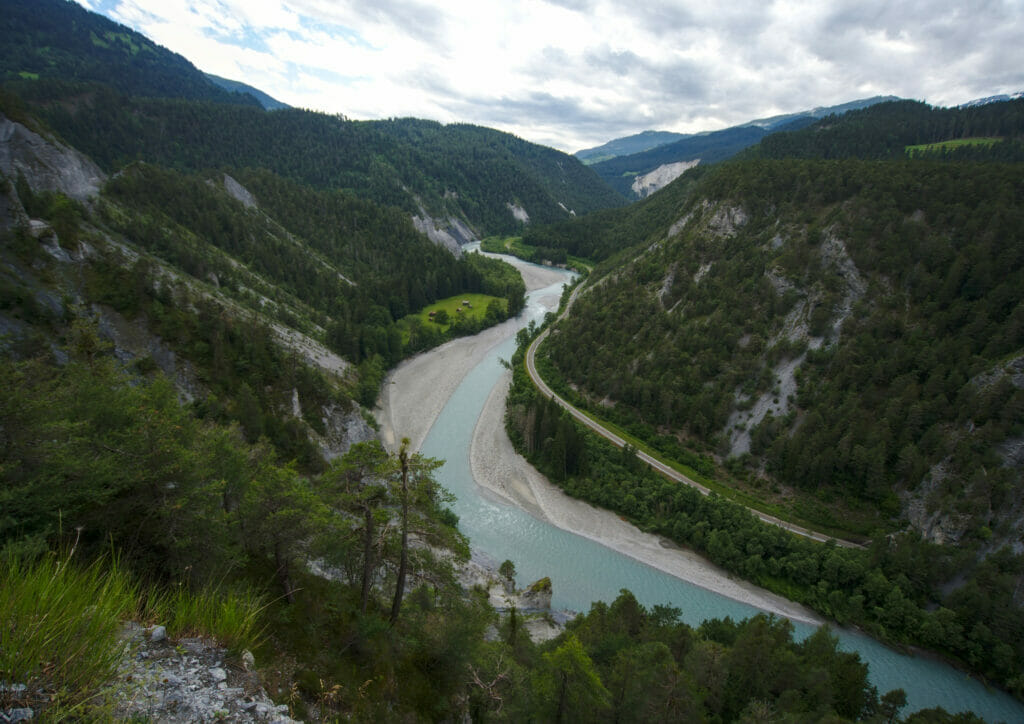 This section we didn't see it coming, so to speak! After our hike to Caumasee we blindly followed Google Maps to get to the Safiental. Once past the small village of Bonaduz we arrived on a huge straight line. Then, suddenly the road enters the forest and becomes narrower and more sinuous… At the end of a curve we found ourselves suspended above the Rhine Gorge with a breathtaking view! There are very few places where you can stop here (the rare widenings of the road are rather thought as places to avoid oncoming traffic) but believe us, this road is really worth the detour!
The Safiental road
This road is probably the one that is the least "favourable" for driving with a van, but paradoxically it is also one of the ones we liked the most! In fact, the road that goes to the small hamlet of Thalkirch, at the bottom of the Safiental, is very well done, but let's say that it is not particularly wide 😉 The crossings are difficult (especially when you find yourself face to face with a postal bus) but pfiouuu it's beautiful!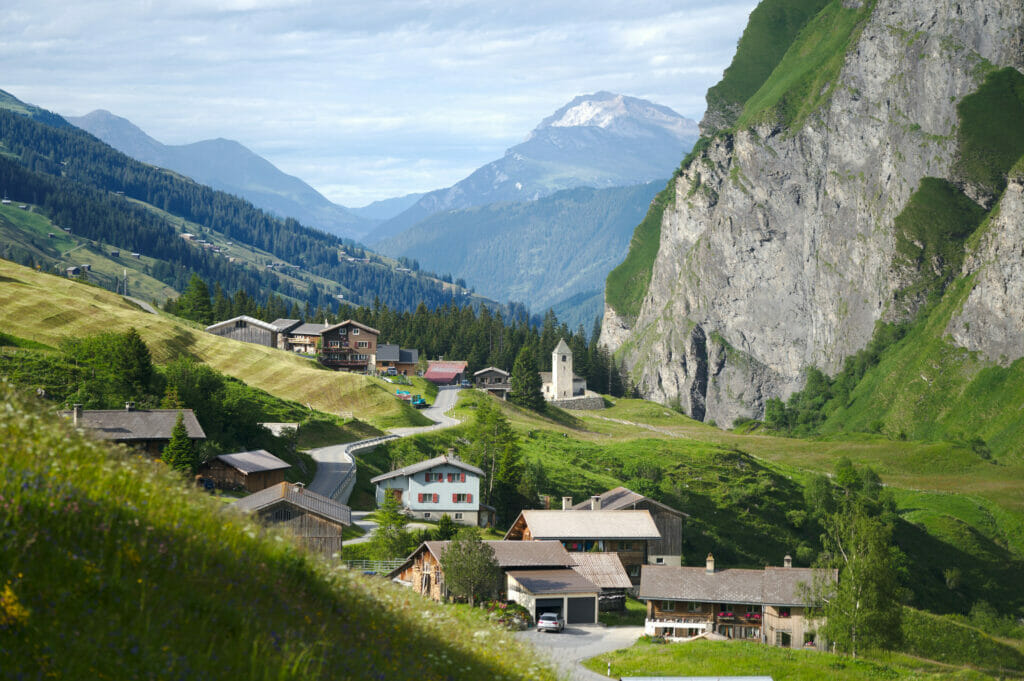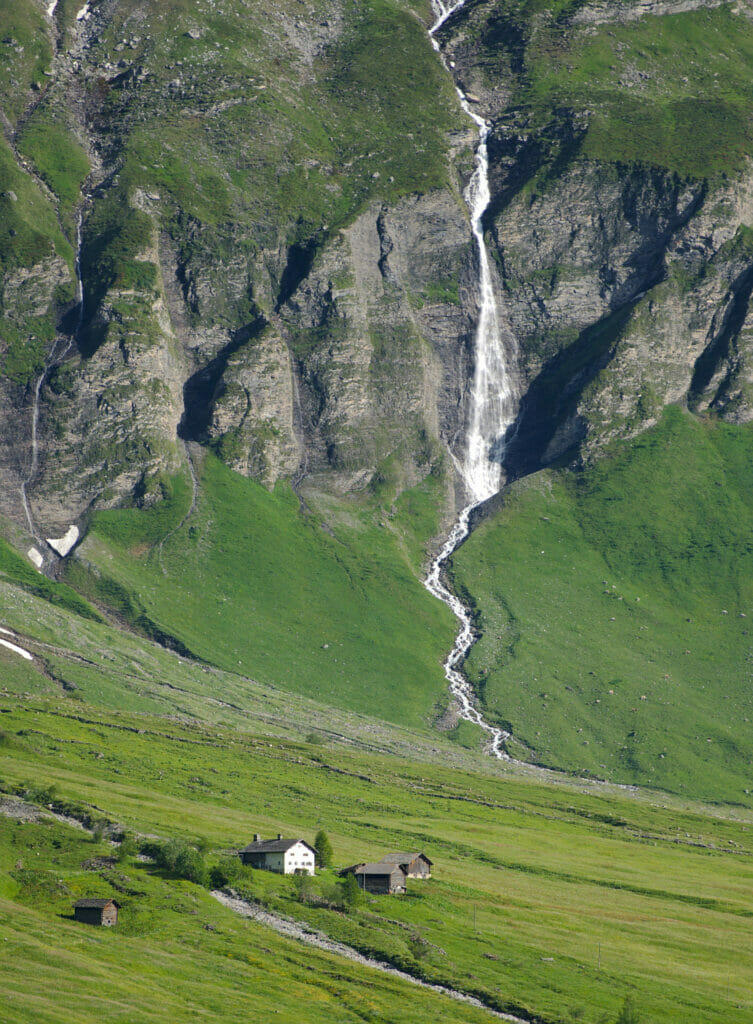 In the whole of Safiental there are only 900 inhabitants and clearly, the more one advances in the valley, the more one has this soft sensation to arrive at the end of the world.
Crossing the Swiss National Park
The Swiss National Park is a real hiking paradise but not only! The road N°28 that connects Zernez to the Val Müstair (at the Austrian border) passes right in the middle of the park and it's just a pure joy to drive through! All along the road there are many parking lots where you can stop, either to go for a hike or just enjoy the view.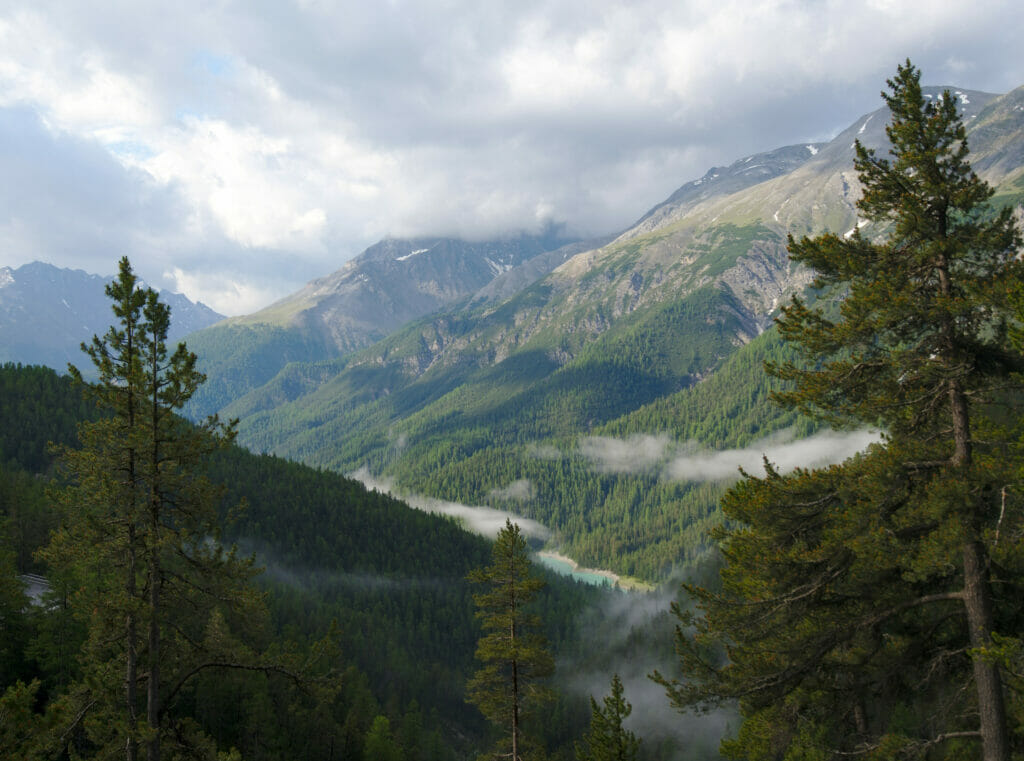 Attention: if like us you travel with a dog, remember that they are not allowed in the park. They can of course be in the car with you but it is forbidden to take them out of the vehicle (even on a leash) as long as you are in the park.
The Flüelappass – From Davos to Susch
It's not every day that we go up to more than 2300m of altitude by car! 🙂 (2383m to be precise). The Flüela pass is the 5th highest pass in Switzerland and it connects Davos to the lower Engadine. At this altitude there are of course no more trees on the horizon, and the road passes literally between the Schwarzhorn and the Flüela Weisshorn which are respectively at 3147m and 3085m.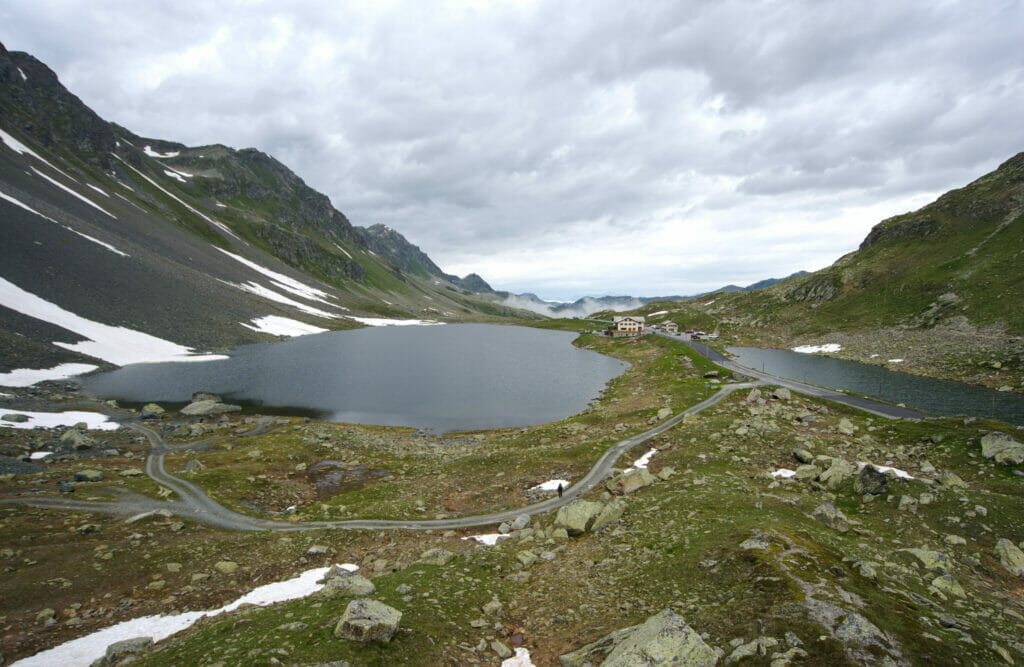 From Disentis to Oberalppass
This road connects the canton of Graubünden to its neighboring canton of Uri. If like us you are coming from the Valais, it is likely that you will also pass through it. We have always had a soft spot for pass roads and clearly this section is no exception to the rule. The road is very wide and it is without any problem that we can enjoy the incredible panorama between 2 hairpin bends.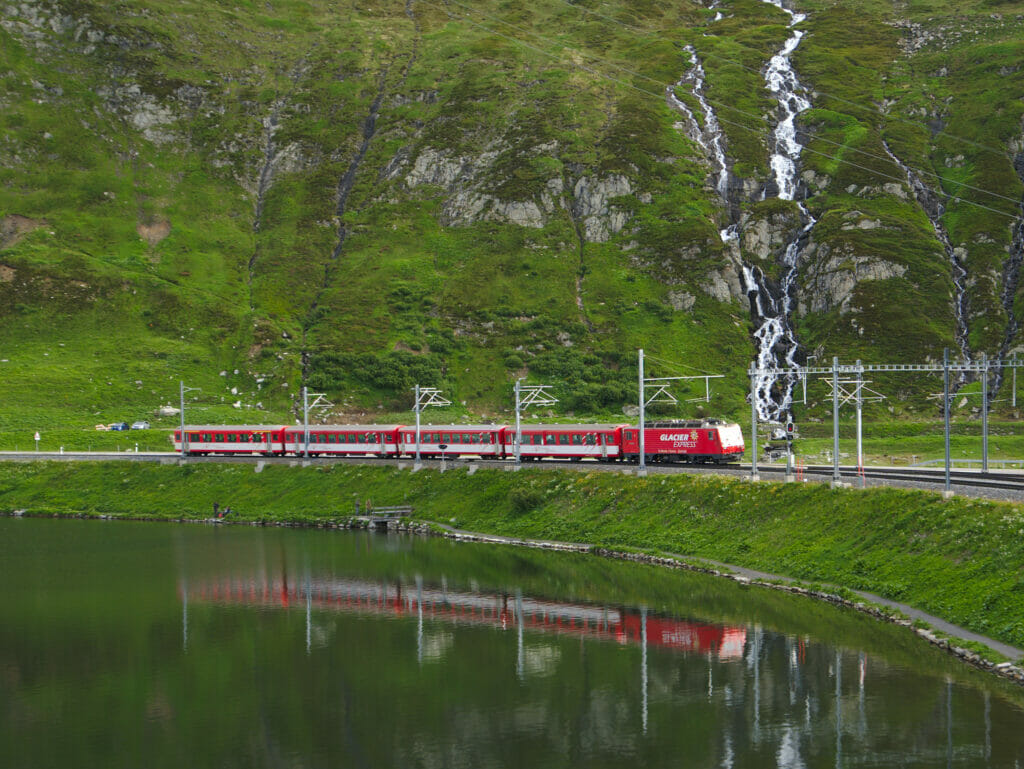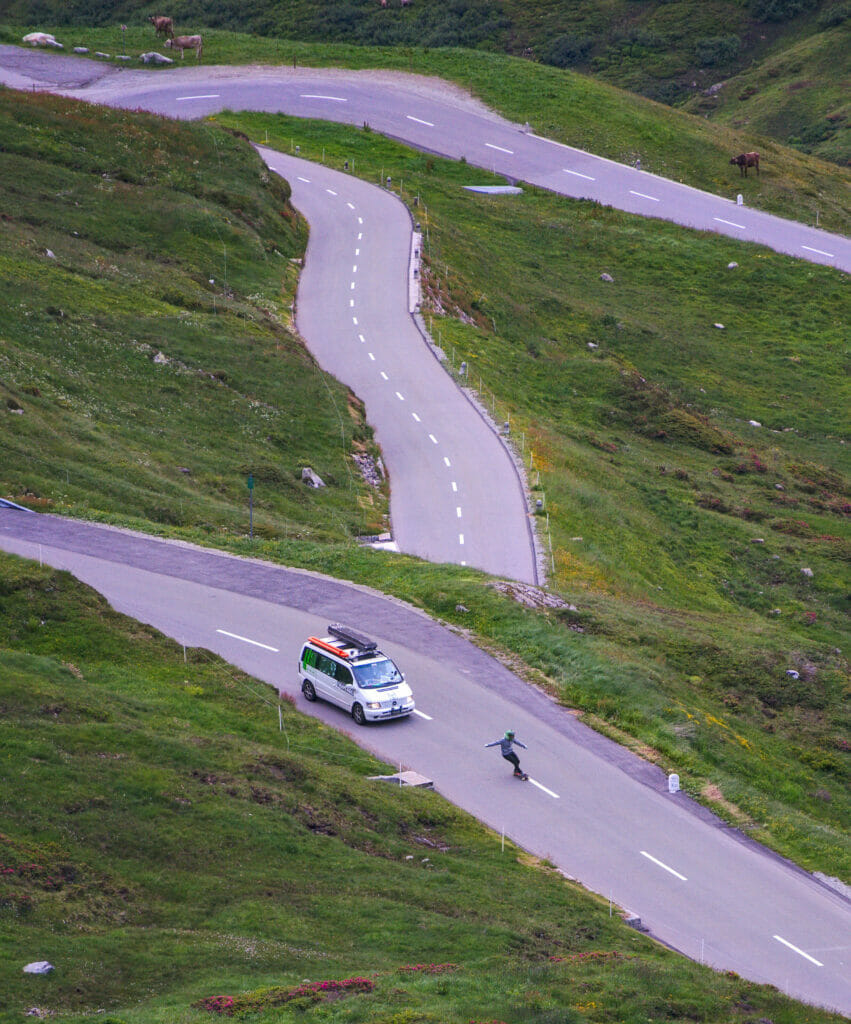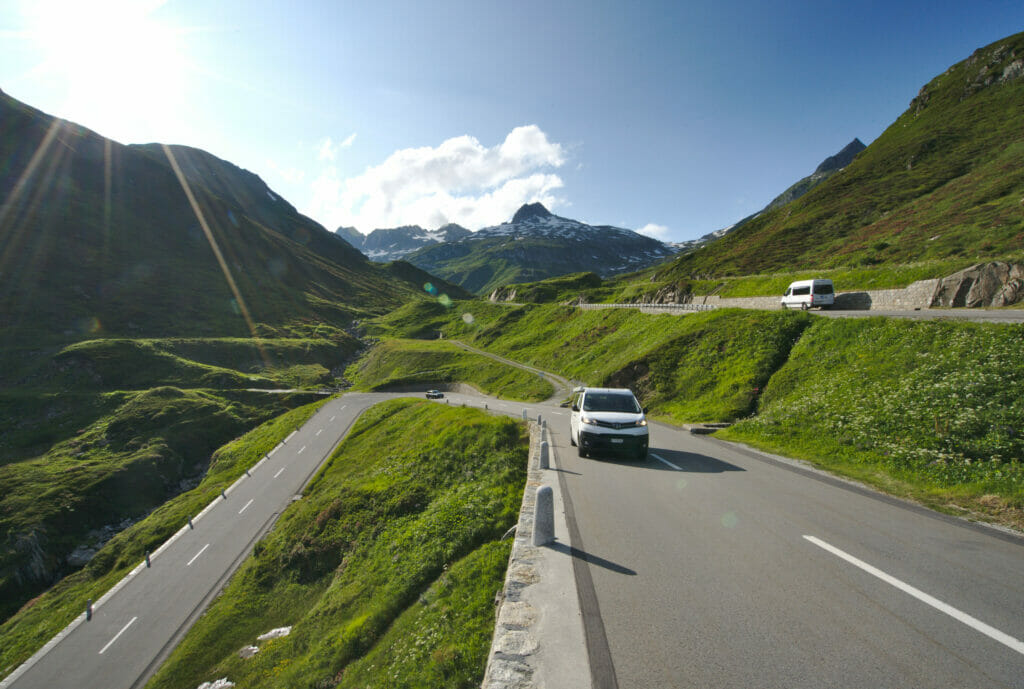 Fun fact: during our break at the top we came across a guy who was going down on… a skateboard! Clearly, this kind of activity is not for us at all and we don't recommend it from a security point of view but pfiouuu… impressive! I guess they were doing a filming (the van was following him down). By the way, if someone finds the images, it must be crazy… The skateboard was sparking in the turns!
Switzerland by train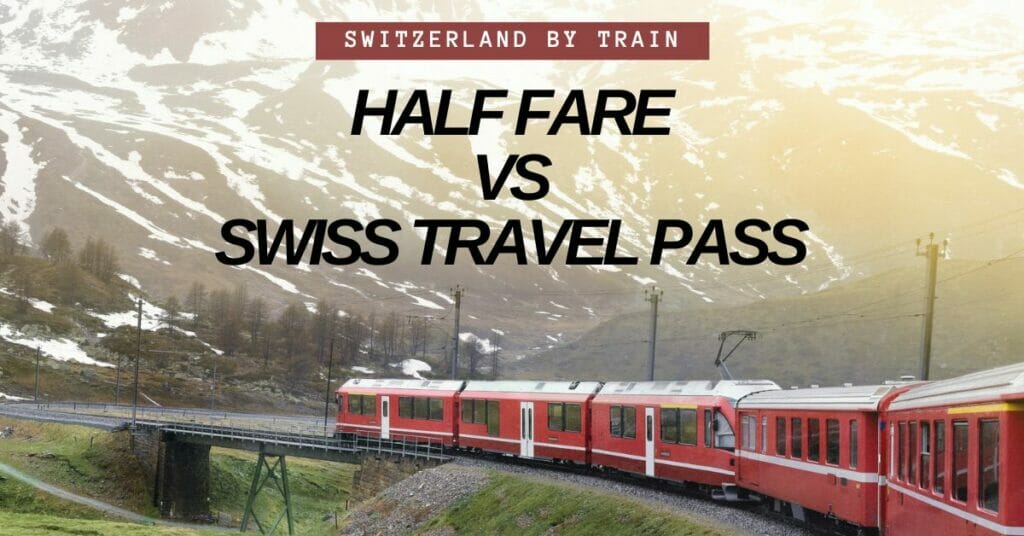 Are you planning to visit Switzerland by train? We recommend you to read our article which will allow you to compare the Swiss travel pass with the half-fare card. The article also includes 3 examples of train routes through Switzerland and the associated budget depending on the ticket you take.
If you prefer not to take a travel pass, but rather take advantage of the Supersaver tickets and day passes, then go to this post for all the details.
Useful resources to prepare your road trip
Before ending this first article about our road trip in eastern Switzerland, we thought we would share with you a small list of websites and applications that could be useful.
Camping : Nomady for your nights under the stars, Park4Night, Graubünden tourism website with all pop-up camps (in German), the list with all official campgrounds.
Campervan Rental: If you don't have a van, we recommend that you rent one for your vacation. We have written a comprehensive guide about RV rental here.
Weather: During this road trip we were relatively lucky with the weather, even if 2-3 days we had to adapt our plans a bit with the risk of showers. In Switzerland, the best weather applications are according to us: Meteosuisse.ch (the mobile app) and Windy.com.
Transports: To search for train/bus schedules: cff.ch (whether to come back from a hike or to take pictures of the trains on the viaduct 😉 ). If you want to rent a van for your road trip: Yescapa offers rentals between individuals or there is the Campstar website for rentals from professionals.
Hiking: As usual, we mainly used the applications Maps.me (we import our routes in KML format to access them offline) and Alltrails.
Photo and Mountain: We use the application Photopills to know the position of the Milky Way and where the sun will rise or set. To know the peaks that surround us we use the application PeakFinder.
Our Graubünden Map
Below we have prepared an interactive map with all the stops, good addresses, accommodations and viewpoints we discovered during our road trip in Graubünden. Feel free to click on the points to get more information. Click on the menu on the left to see the different categories.
That's it for this first article about Graubünden! In our next posts we will tell you more about the different regions and the most beautiful hikes we did. We hope that this article will give you some ideas to prepare your future road trip and, as usual, if you have any questions don't hesitate to leave us a little comment.
See you soon for more articles on this beautiful region of Switzerland!
Note: This road trip was organized in collaboration with Graubünden Tourism. We warmly thank Thalia for her trust and her precious advices. During this trip, we were given carte blanche to organize / choose our itinerary as well as our accommodations and activities. Moreover, nobody knew that we were keeping a travel blog.
The links pointing to the vans rental and accommodation sites are affiliate links. You obviously don't pay anything extra when using our links, but we do get a small commission.
Pin t