If you've been following us for a while, you've probably noticed that we have a soft spot for Spain. Since 2018, we have been back there 4 times and if we do the math, we will have spent more than 15 months there cumulatively. During these different stays, we spent a lot of time in coliving spaces but we also made some wonderful road trips.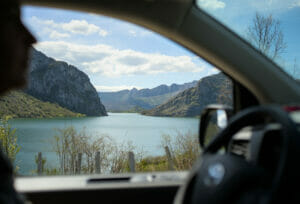 On this page, we propose you to make a small summary of all the practical information you could need to prepare a road trip in Spain but also to give you some suggestions of itineraries and good addresses according to the seasons and the landscapes.
Are you ready to go? We take you on the Spanish roads!
Prepare your roadtrip in Spain: our best advice
Before leaving, here are some practical tips to answer questions we received on the blog. We will deal with security issues, internet, sleeping spots but also daily life things.
Beware of "Spanish schedules" – siesta is no joke
Come on, here is probably the first thing we had to get used to when we arrived in Spain: the schedules! On the one hand, we have the meal times… In Spain, don't even think you can find a place to have lunch at noon or dinner at 6:30 pm (yes, in Switzerland, people tend to eat early).
For Spanish standards, I would say that lunch is typically between 1:30 and… 3:30-4pm. For dinner, restaurant kitchens start to open around 8pm, but the peak hour for locals is often around 9:30pm.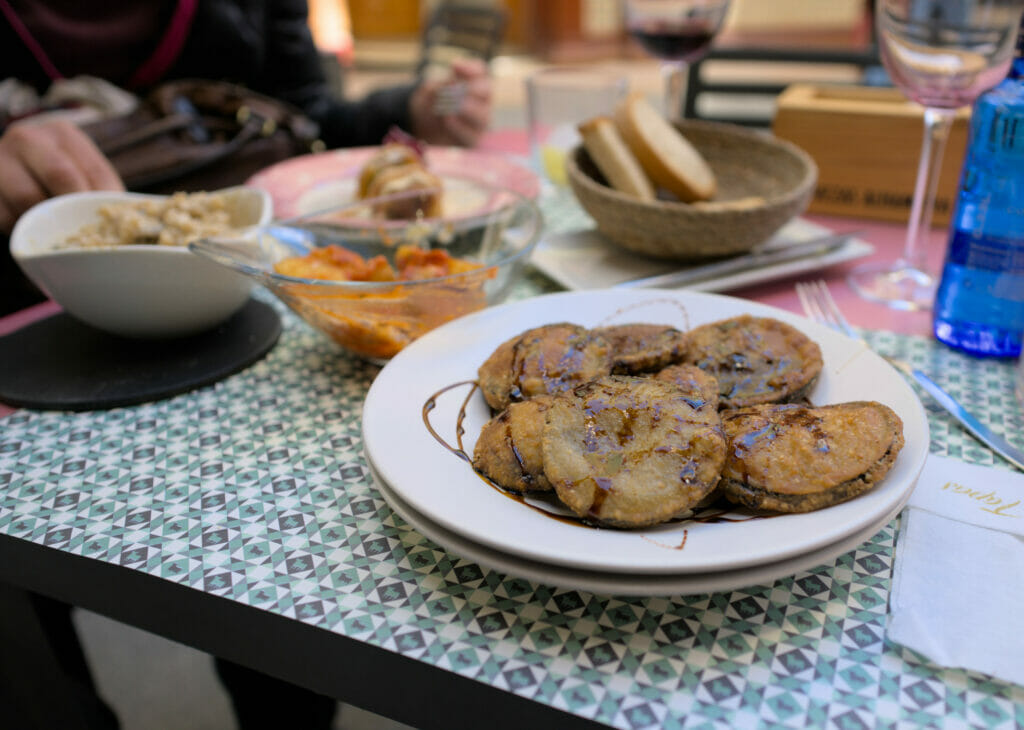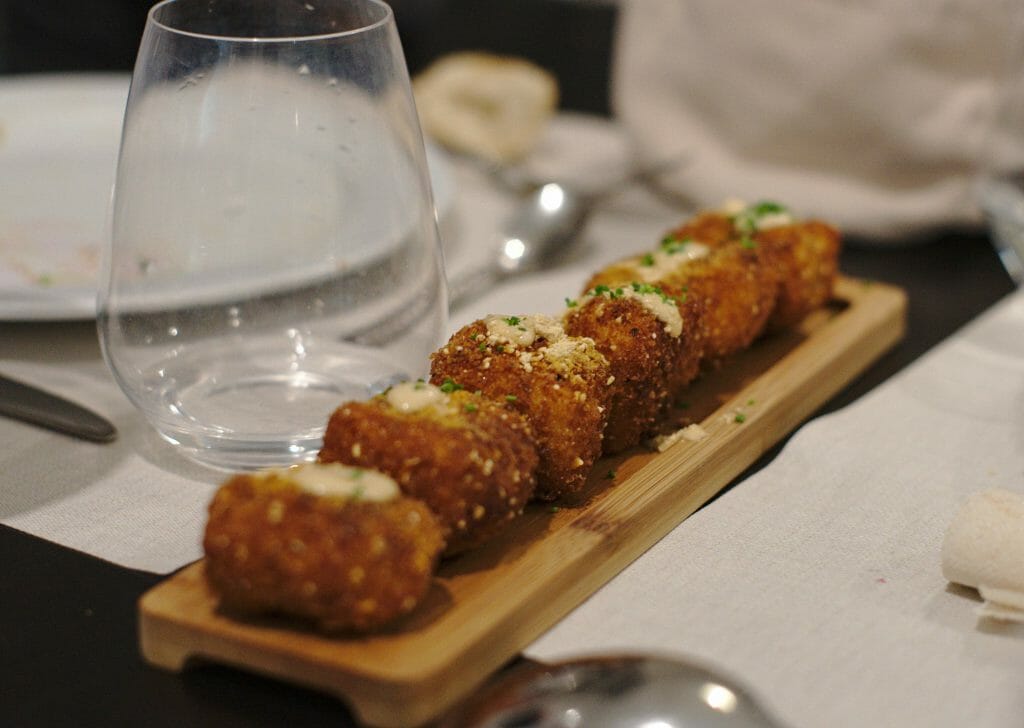 The second little "surprise" would be the traditional Spanish "siesta" that takes place between 2 and 4 pm (or 1 and 5 pm in some places!). In the big cities or in the tourist places, this has only a "little" impact on the shops (which generally stay open), but as soon as you go to the less popular places, it will be really difficult to go shopping, to the hairdresser or for some places, even to visit a museum or a tourist site at these hours 😉 After that it has its advantages… In Andalusia, these "empty" hours allowed us to see many villages while having almost the impression to be alone in the world whereas we were in the middle of the afternoon 😉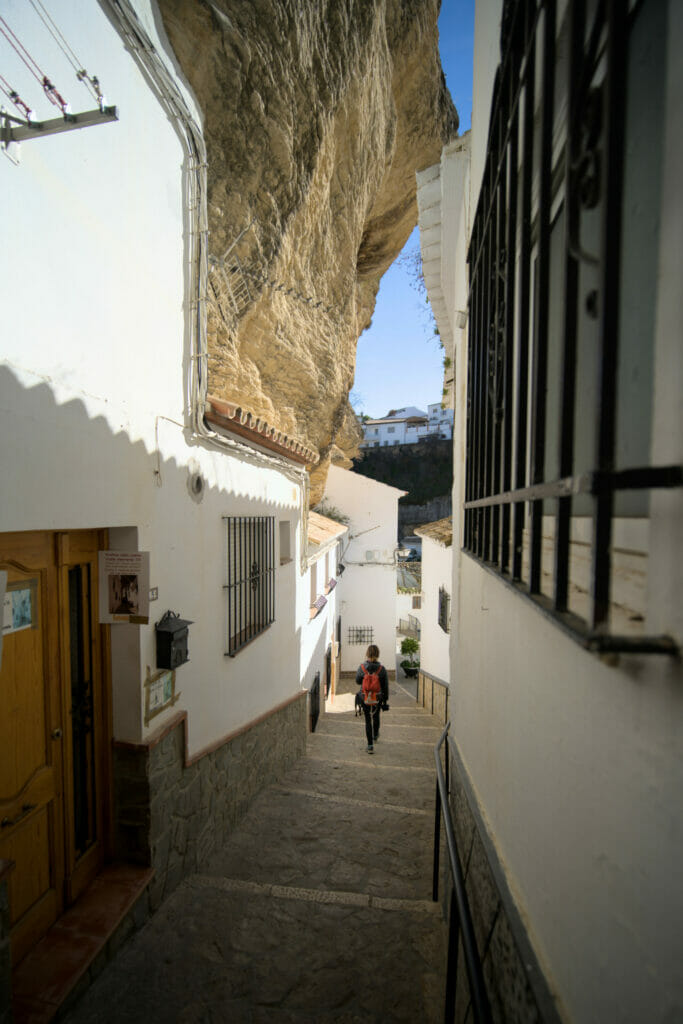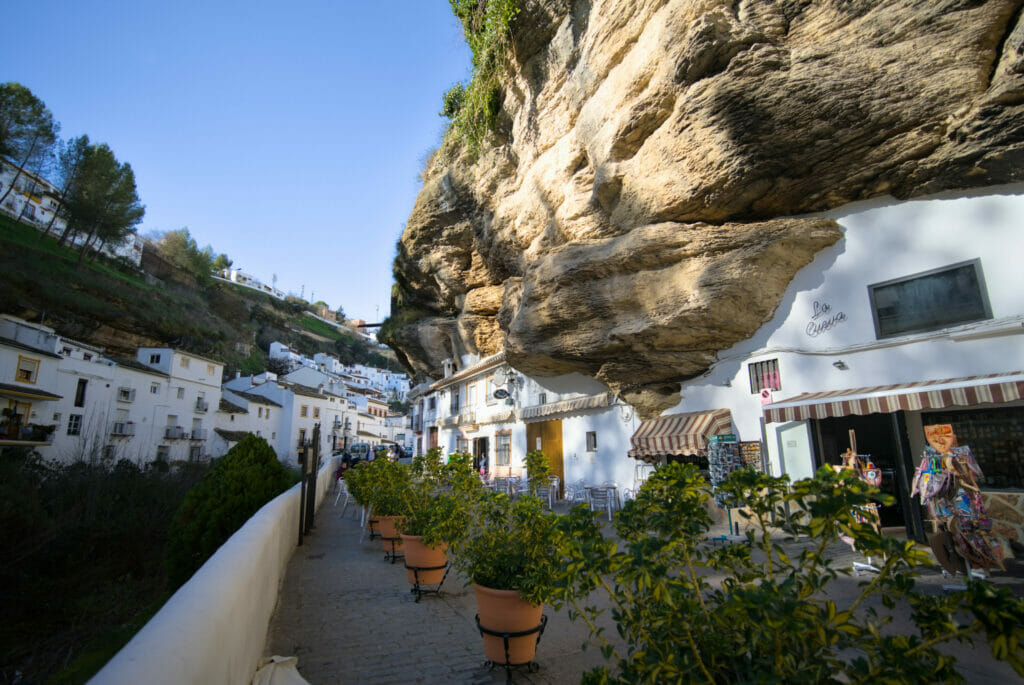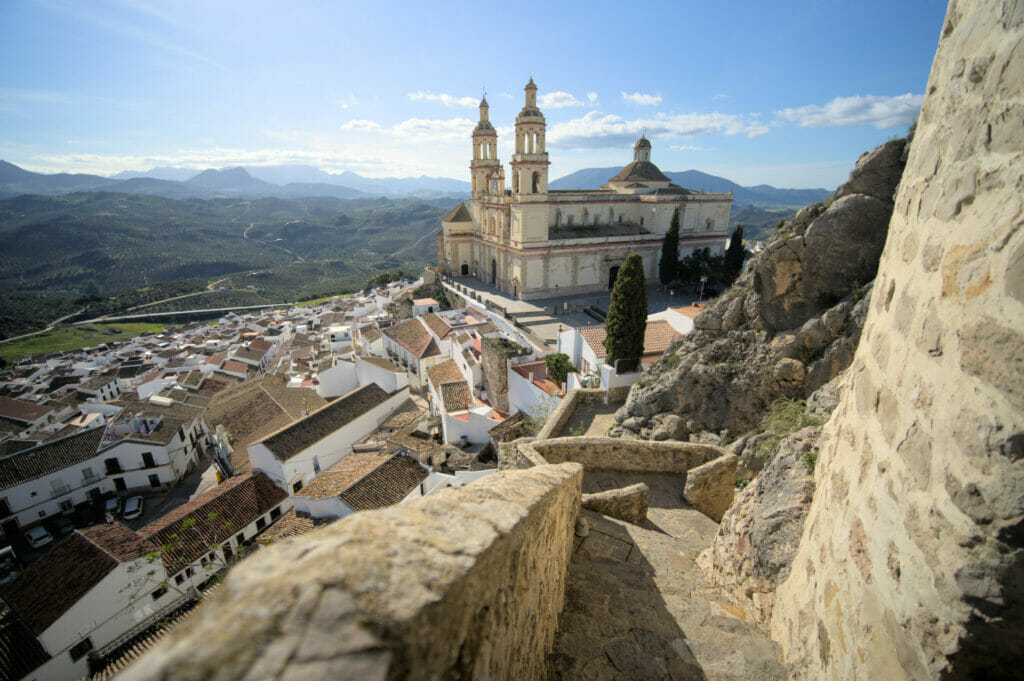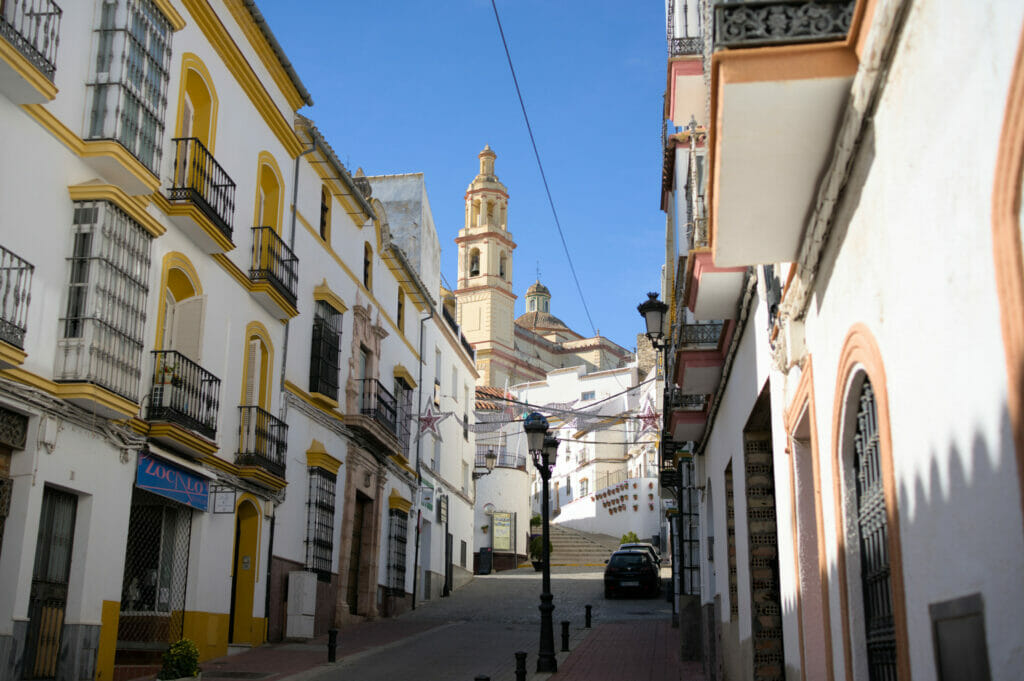 Afterwards, very honestly, we quickly got used to these schedules. It's funny, because after all these months in Spain, we have kept the habit of eating a little bit later than before.
Sleeping in your van in Spain
Ahhh the big question! In Spain, we never had big issues to find places to sleep. After that, it is important to note that we mainly traveled there out of season (roughly every winter between November and May).
In fact, in Spain (as in many other European countries), vans and campers are not necessarily welcome everywhere. In fact, there are often signs indicating that camping is forbidden.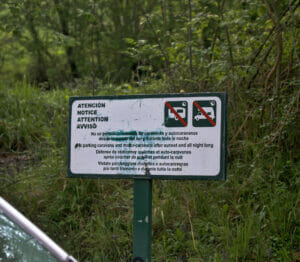 In Spain, there are strict prohibitions against spending the night in your vehicle in national parks and protected reserves. Elsewhere, camping is forbidden, but parking is always allowed! But be careful, parking means that there is absolutely nothing protruding from the vehicle (no steps, no tables, chairs, etc.). For vans, the raised roof is a bit of a mystery. Officially, the law says that nothing should protrude lengthwise or widthwise, but there is no mention of height. Some Spanish vanlifers take this literally and put their roofs up "everywhere". As for us, when camping was forbidden, we generally chose to sleep inside the vehicle and not to raise our roof.
It's funny because a lot of Spanish motorhomes have a little paper on their windshield that reminds them of the law and that says that they are only parked 😉
To find spots, it's as often a mix of Park4Night, common sense, locals' advices and places we found while hiking that allowed us to find the best places. We never had any problems with the police or the locals, but then again, we are not very "cheeky" people. When we have the impression that the place is not ideal or that it could bother the neighbors, we go elsewhere or we go to the campsite / on a paying area.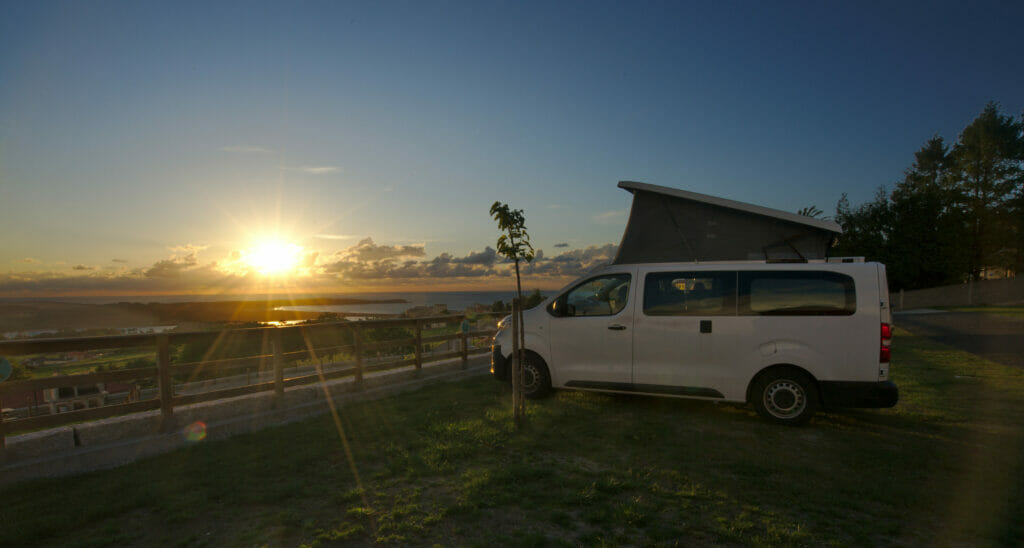 For the overnight camper areas, simply search "area de autocaravana" in Google Maps (there are often many more than on Park4Night).
Spanish roads and highways
How is the driving in Spain? Well listen: very easy! We didn't have any particular difficulty, I would even say that we found the Spanish people quite relaxed on the road. Then obviously, people tend to be more stressed towards the big cities, but elsewhere it is really rather zen. 🙂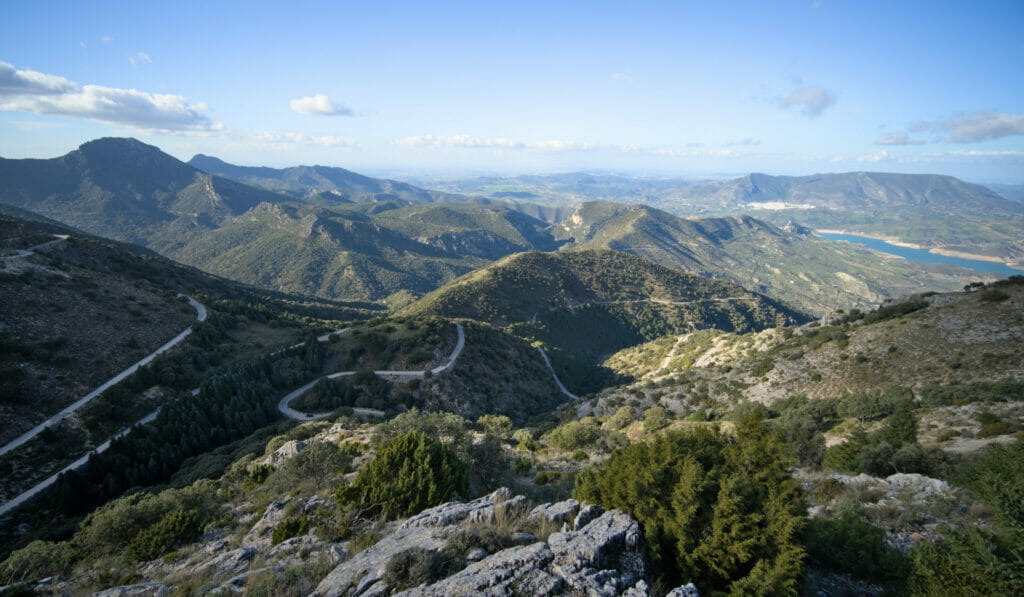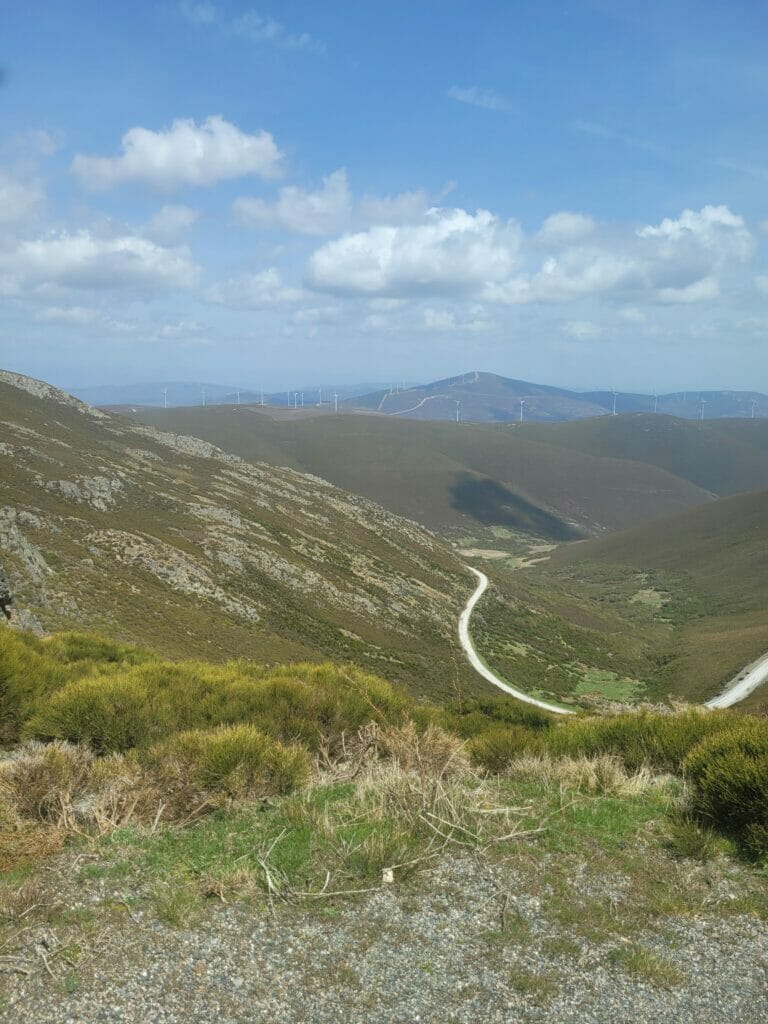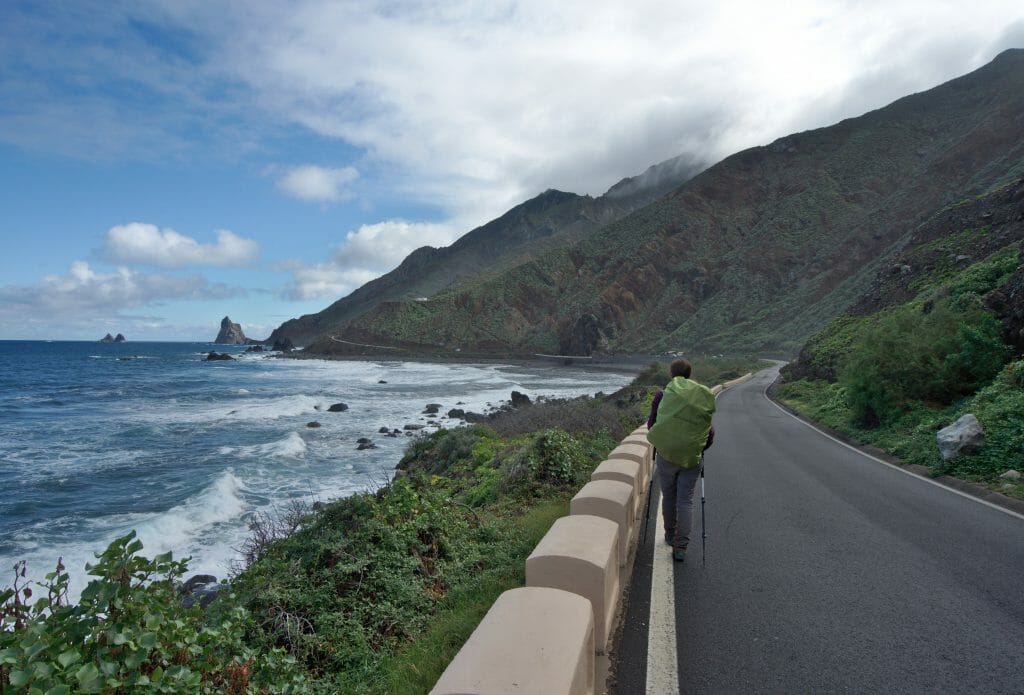 In general, the roads are in very good condition and the motorway network is well developed. Regarding the highways, it is worth noting that many of them are free. The paying roads are mainly those going to the big cities and more globally everything that comes from or leaves Madrid. In Spain, there are two types of freeways: autopistas (AP) and autovias (A). Autovias are always free of charge, while for autopistas it depends. But if you want to avoid tolls it's very easy, just add the filter "without tolls" to Google Maps.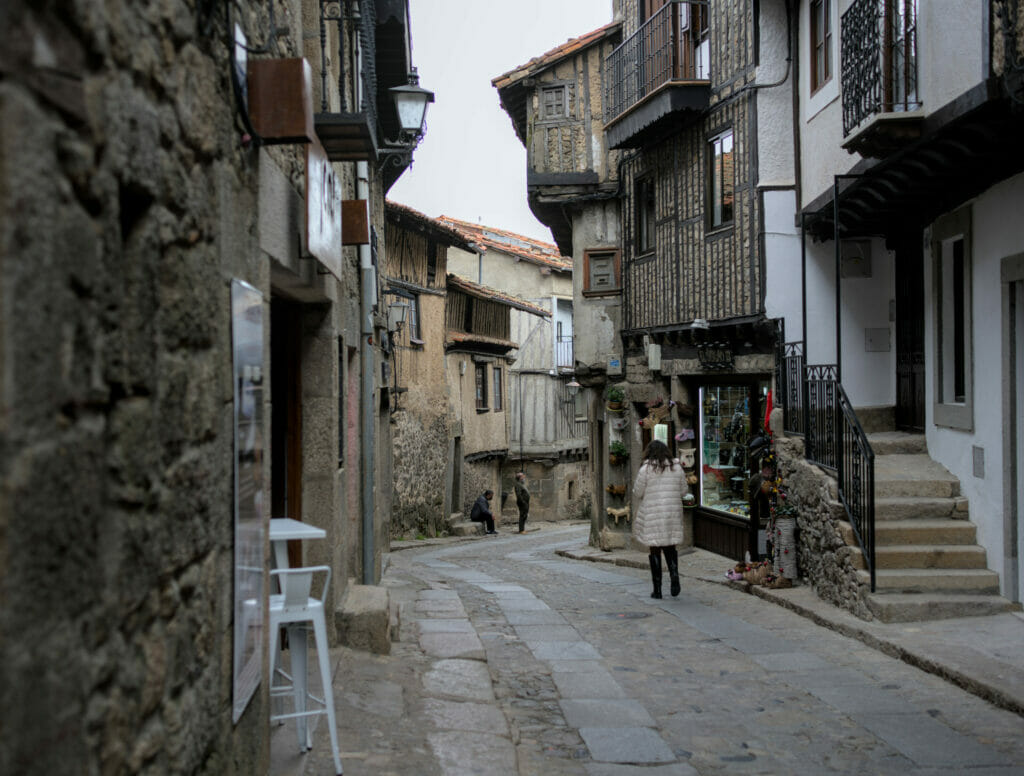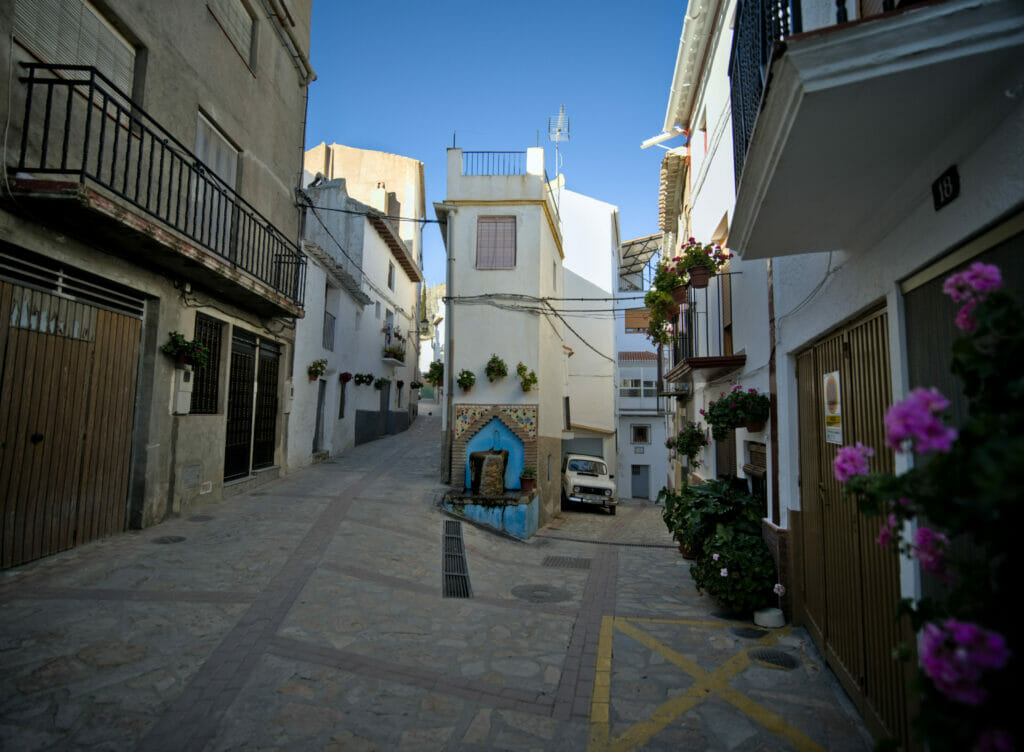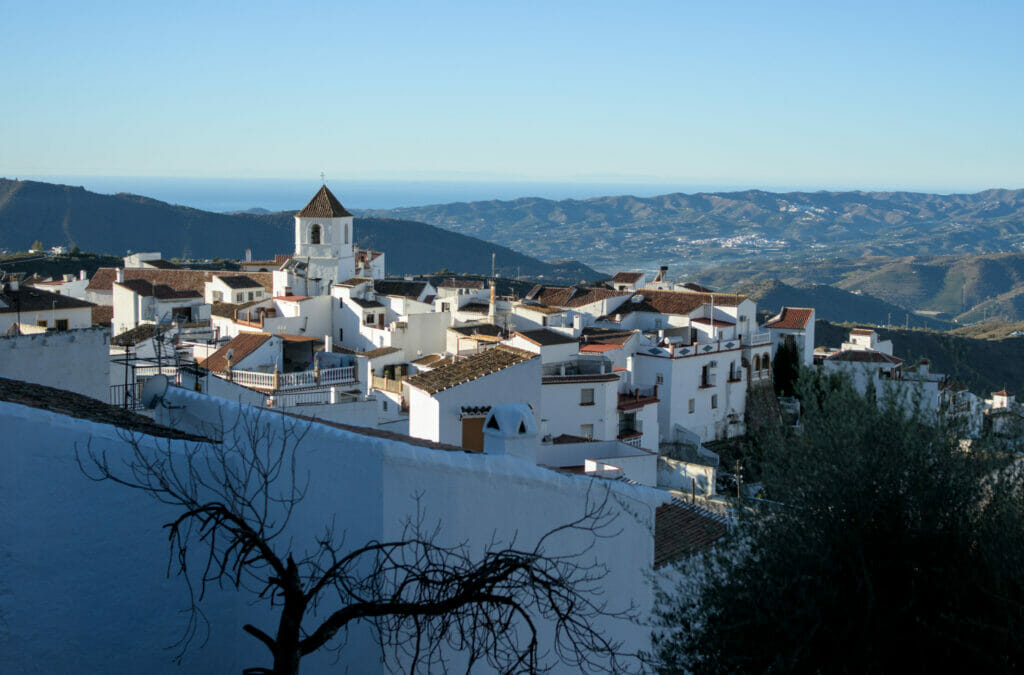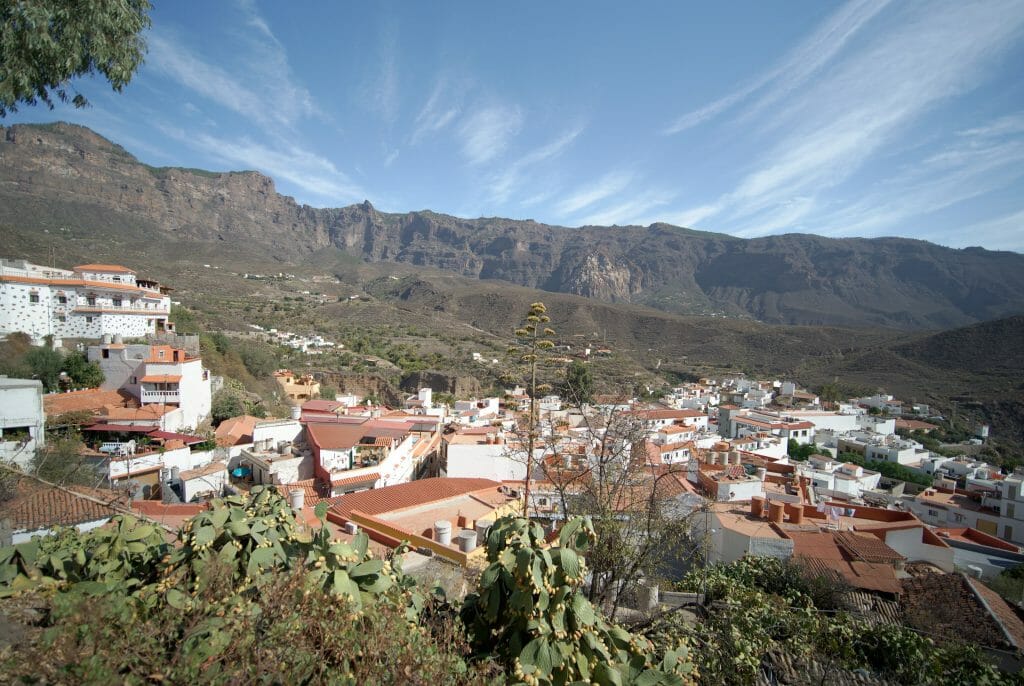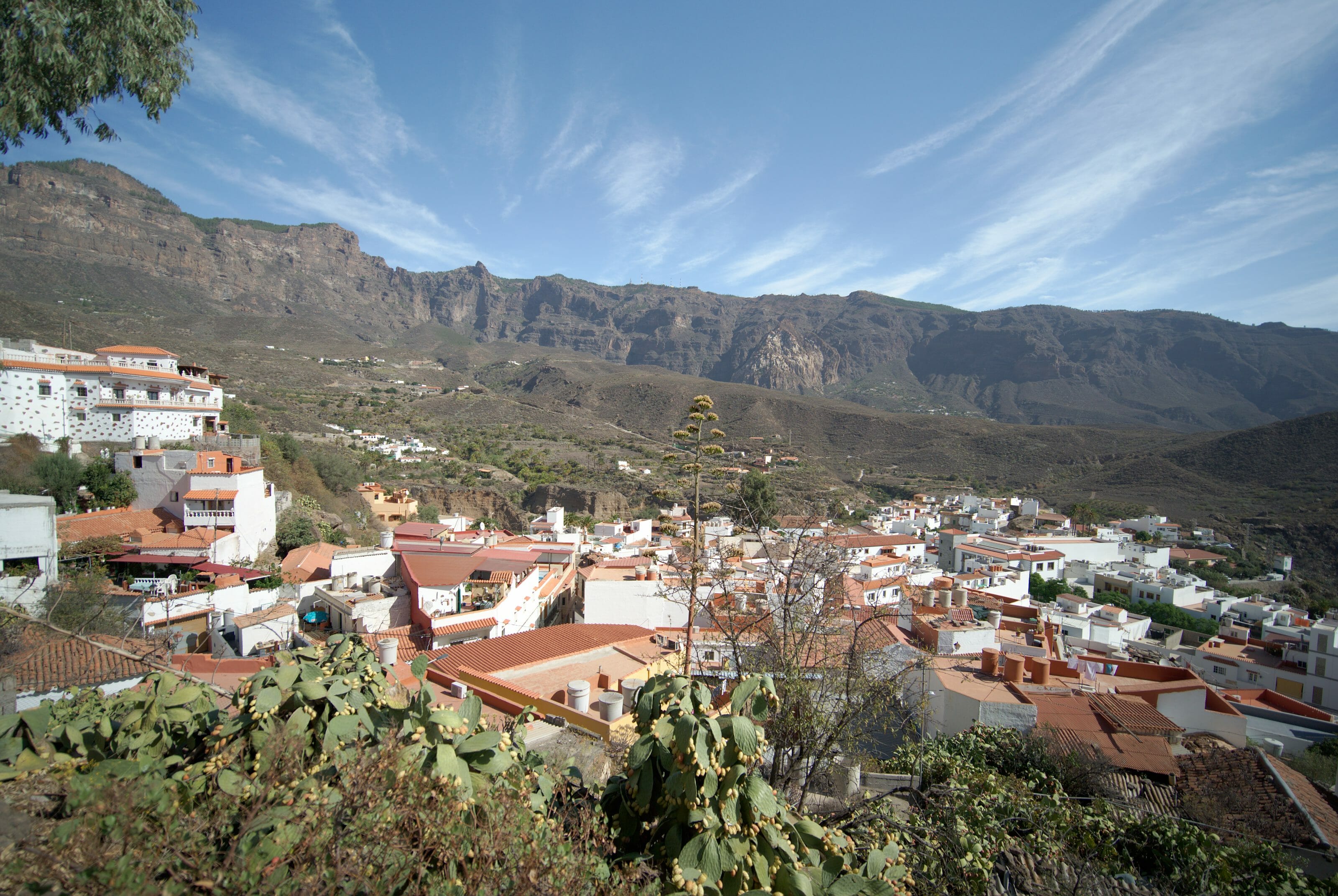 Otherwise, the only thing to be wary of with a van or motorhome is small villages and their narrow streets. In Spain, there are many villages where it is better to park slightly outside and then move on foot. But don't worry, the parking lots are generally well indicated and in sufficient number.
Internet in Spain
If you come from the European Union, your subscription should normally also work in Spain. For our part, being Swiss, we have a package that includes 40 GB abroad per month each. This may seem like a lot, but for us who work from our computers while traveling, it may be a bit too little.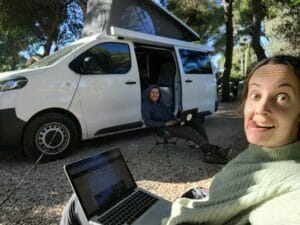 To remain in our packages, we try in general to use the wifis of the campings when they are rather powerful. And if not, we had also bought a prepaid card of the company Vodafone. The prices vary according to the offers, but roughly speaking you can have between 50GB and 100 GB for about 10-15€ per month. We didn't use this card very often, but it helps. Otherwise, look at the "travel" packages of your operator. During our last road trip we could take a 100GB extension for 29 CHF, so we didn't bother.
And if not, the wifi is globally well present in the cafés, restaurants and sometimes even in the public spaces (we were surprised more than once by the speed of these public wifi!)
Safety in Spain
As we said in the intro, we have spent more than 15 months in Spain, and we have never met any problem (knock on wood!). No more seriously, I don't think that Spain is a particularly dangerous country. After, as it is the case in France or elsewhere, you have to take precautions when you travel in a van in or near big cities or in very touristic places.
To tell you the truth, we have 3 "typical" travel destinations: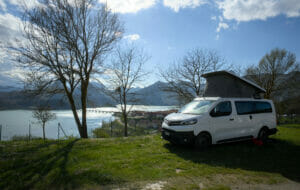 In the city: In cities we usually opt for a camping. Not so much for the comfort, but more to know our van is "safe" when we visit. If there is no campsite nearby, we usually rent a small apartment and put our van in a secured parking (often paying). In many cities, we used the website Onepark, a website that offers underground hotel parking for people who are not staying there. To give you an idea, we paid 15€ for 24 hours in Valencia, 18€ for 3 days in Lille or 60€ for a week in Versailles. It's not cheap, but it allows us to visit with a clear conscience
In tourist areas (especially near beaches): when you are in very touristy areas, wild camping is often not welcome. And who says a lot of people also says more risks. In very crowded places we usually go to campsites or secured paying areas.
In the most remote areas: Lovers of hiking and outdoor activities, we will admit that we particularly like the wild spots in nature. In general, we always feel safe and sometimes we don't hesitate to ask the locals where we could park our van without bothering anyone. The reviews on Park4Night are also a good indicator.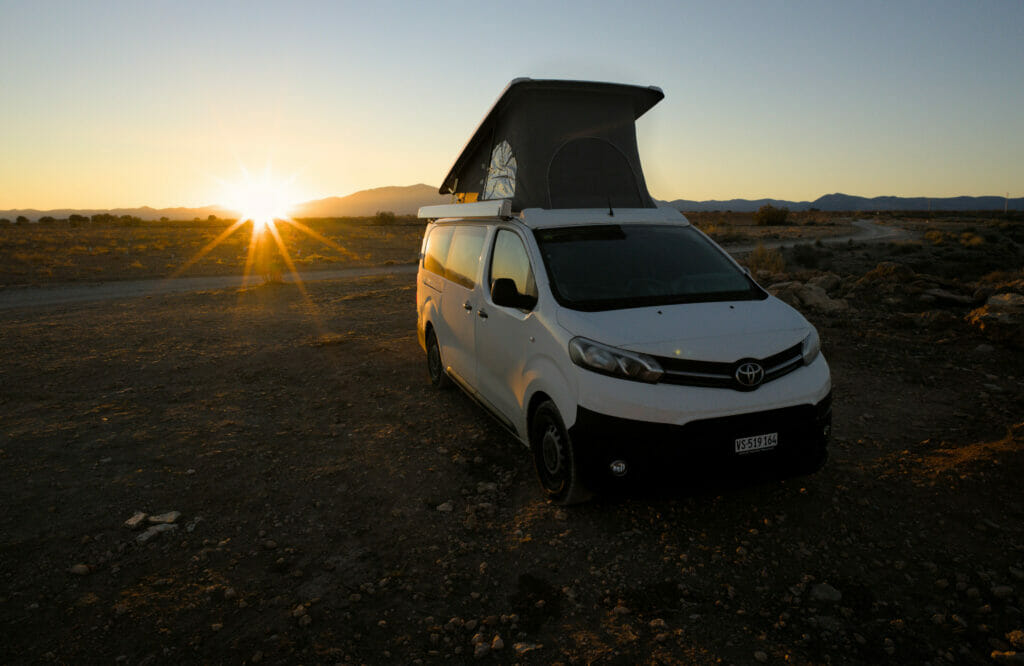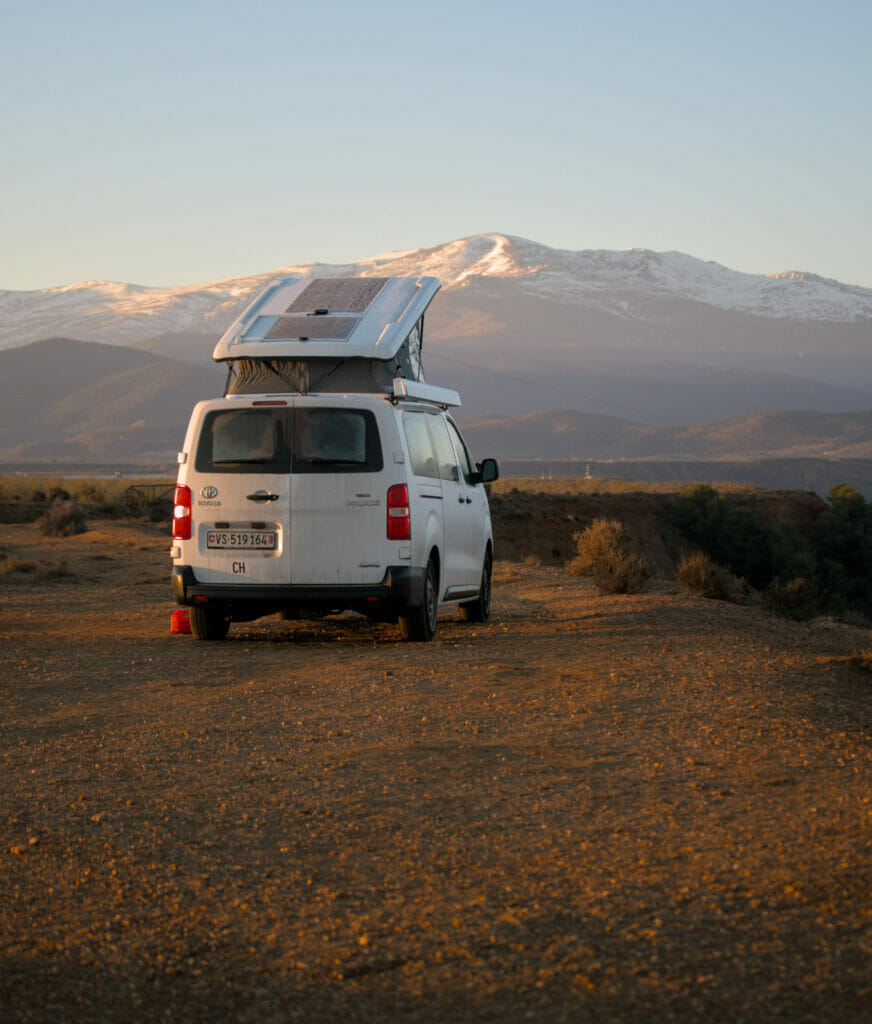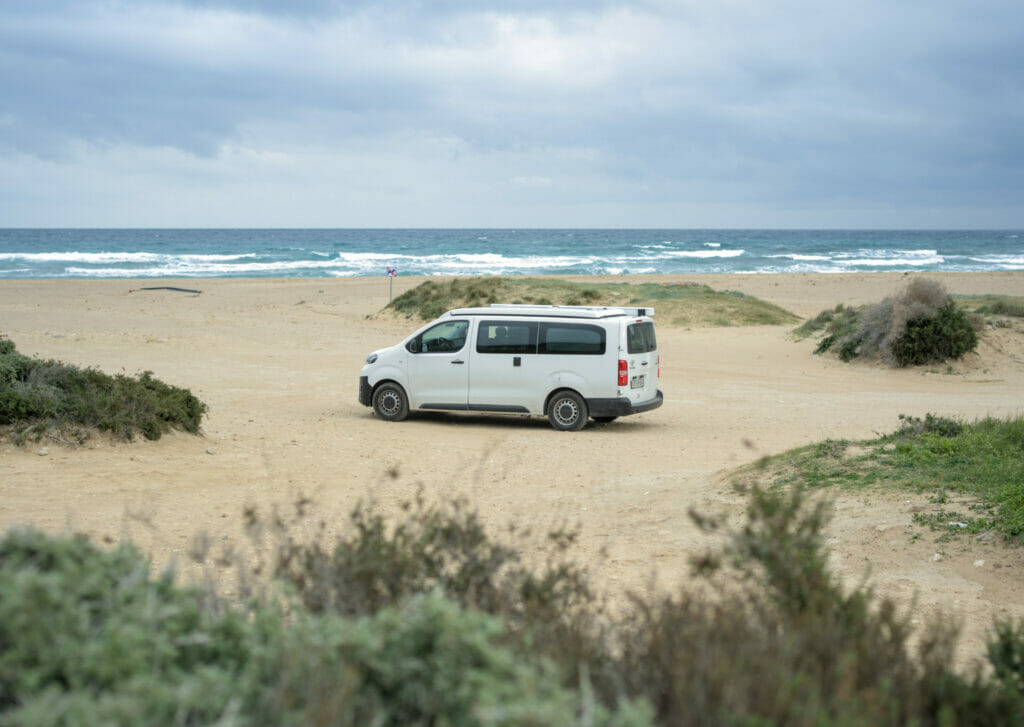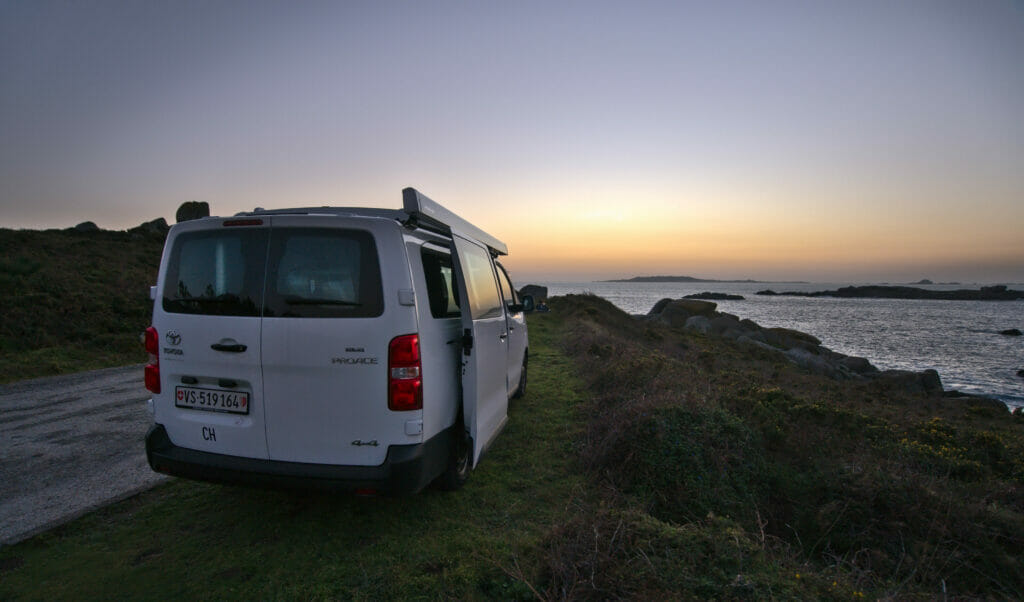 Beyond the van, the general guidelines of common sense remain applicable: don't leave valuables in the vehicle (we ALWAYS hike with our computers on us), trust your instincts… and rely (a little) on your lucky stars (and have insurance just in case) 😉
The best regions in Spain for a road trip
For the rest of this article we will talk about the different regions we have already explored with our van or by car. Of course, we are far from having seen "everything" in Spain, but the small list below should already give you some ideas of things to see and do. 🙂
East coast of Spain: Catalonia and Valencia – Costa Brava, Costa Blanca & Costa Dorada
We will start with a destination that is often very popular with the French (and in general those who arrive from northern Europe): Catalonia, the Valencia region and Murcia.
When we arrived from France, our first stop was the San Pere de Rodes monastery. Located a few kilometers from the border, it is an incredible place to admire the view of the Catalan coast. Judge for yourself: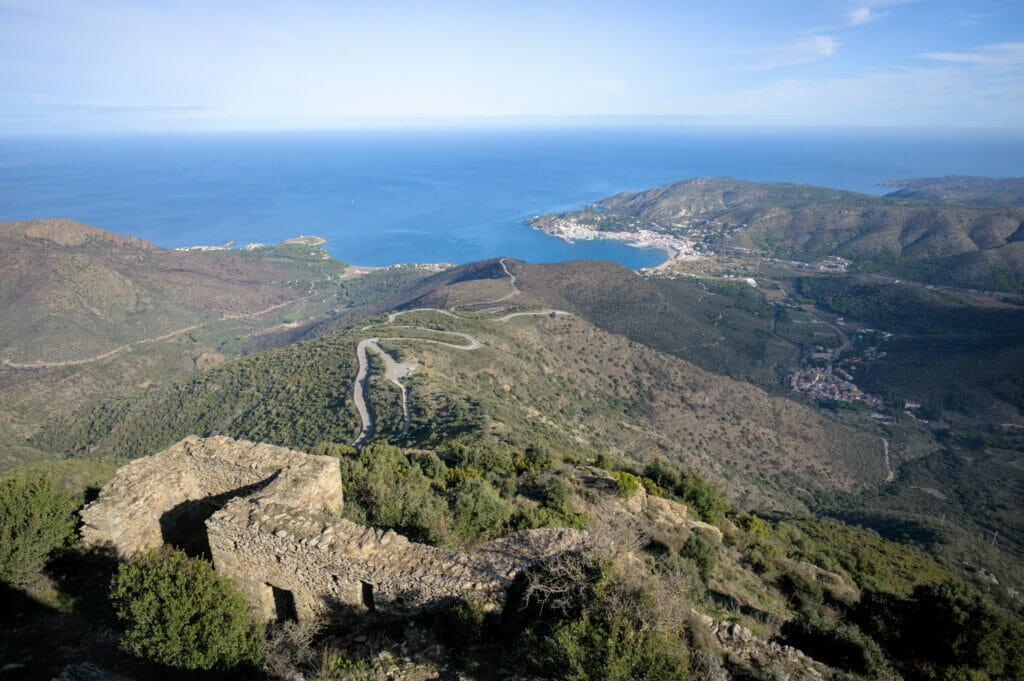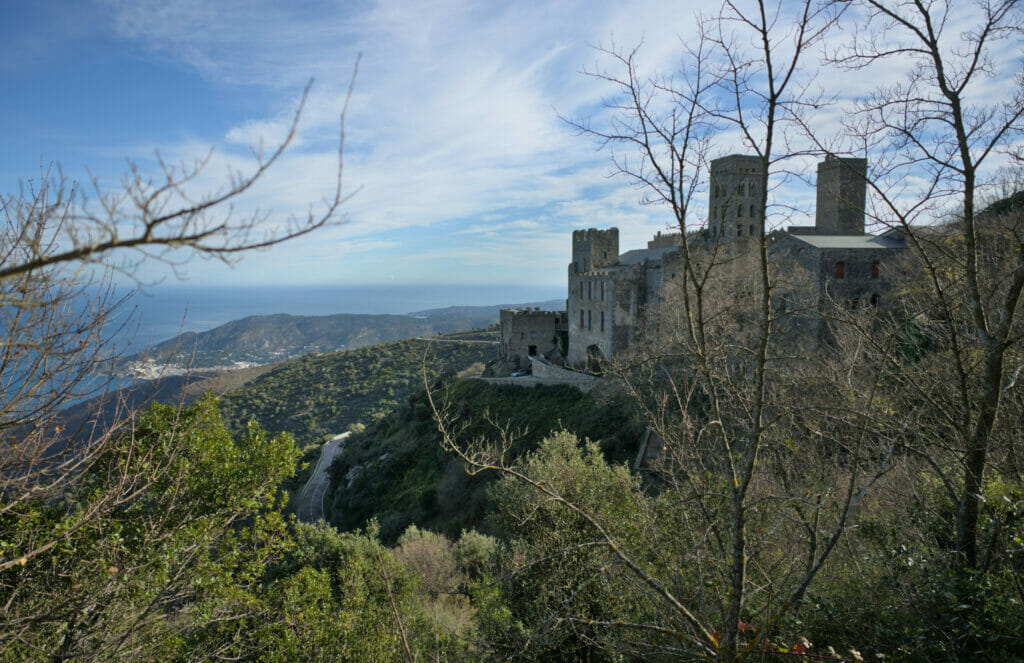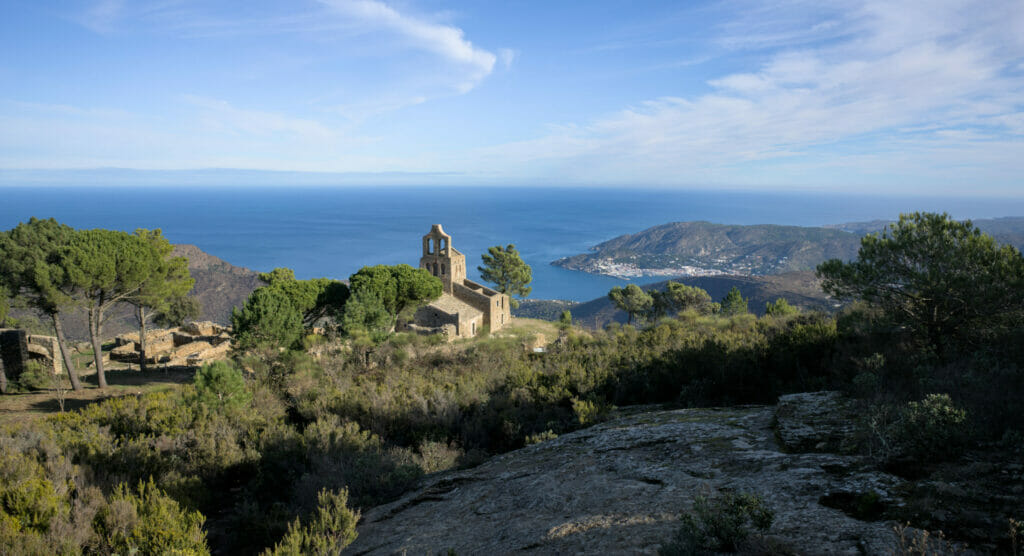 The most famous places are of course the Costa Brava, the Costa Blanca or the Costa Dorada. These beach destinations par excellence are often popular during the summer season for the pleasant climate and the very developed seaside resorts. We can't judge because we didn't really go there, but if there is one thing to say, it's that the east coast of Spain has a lot more to offer, and not only to those who are looking for the beach and the party (some clichés but which are somehow true in certain resorts) 😉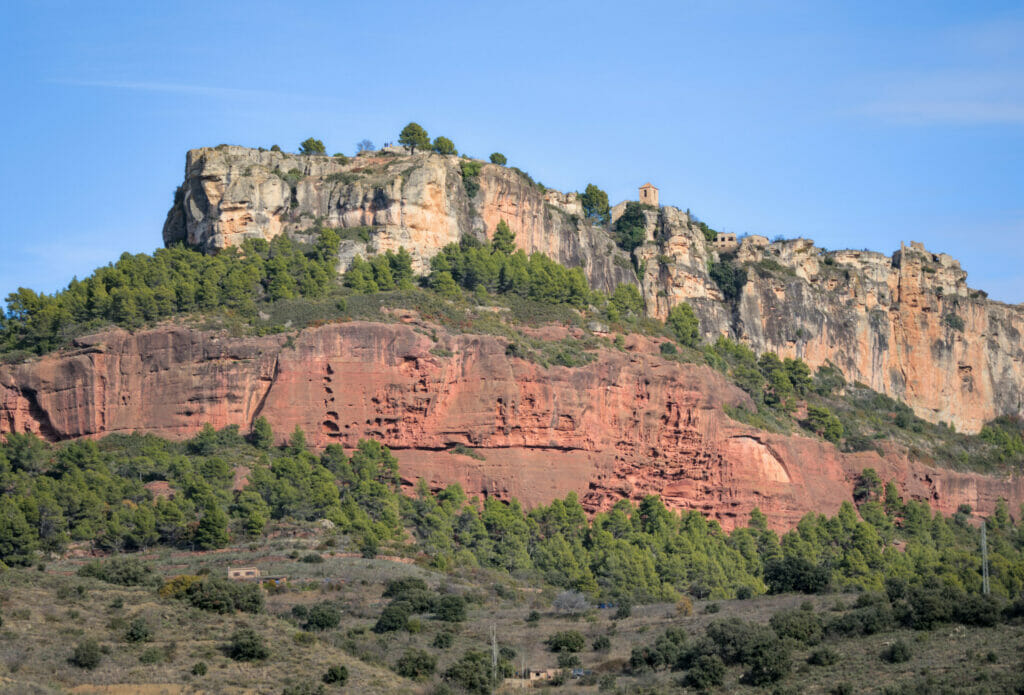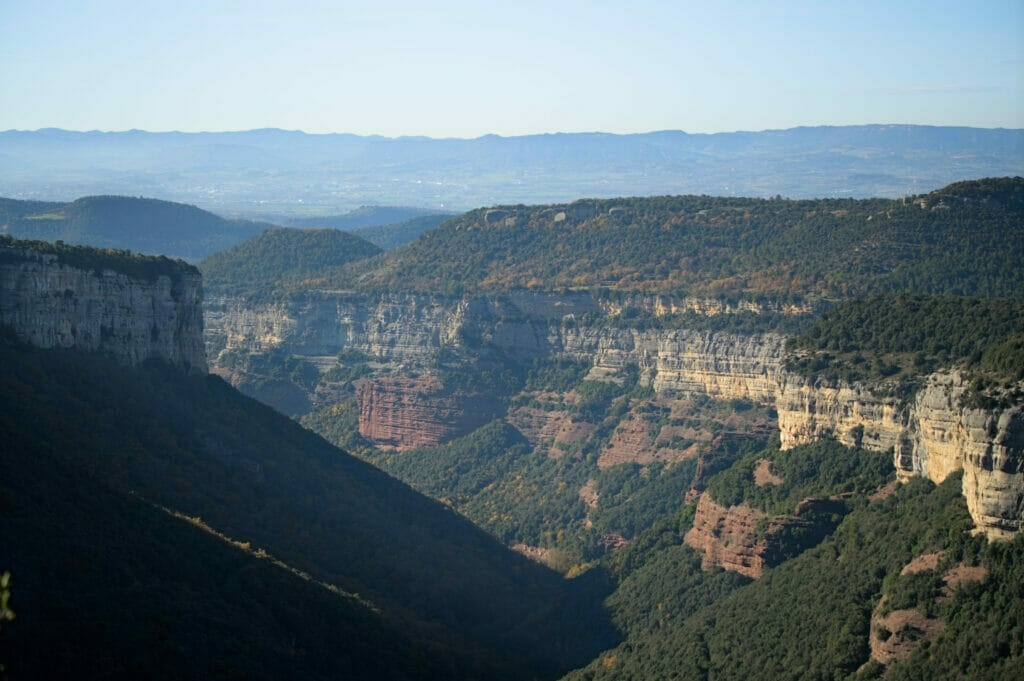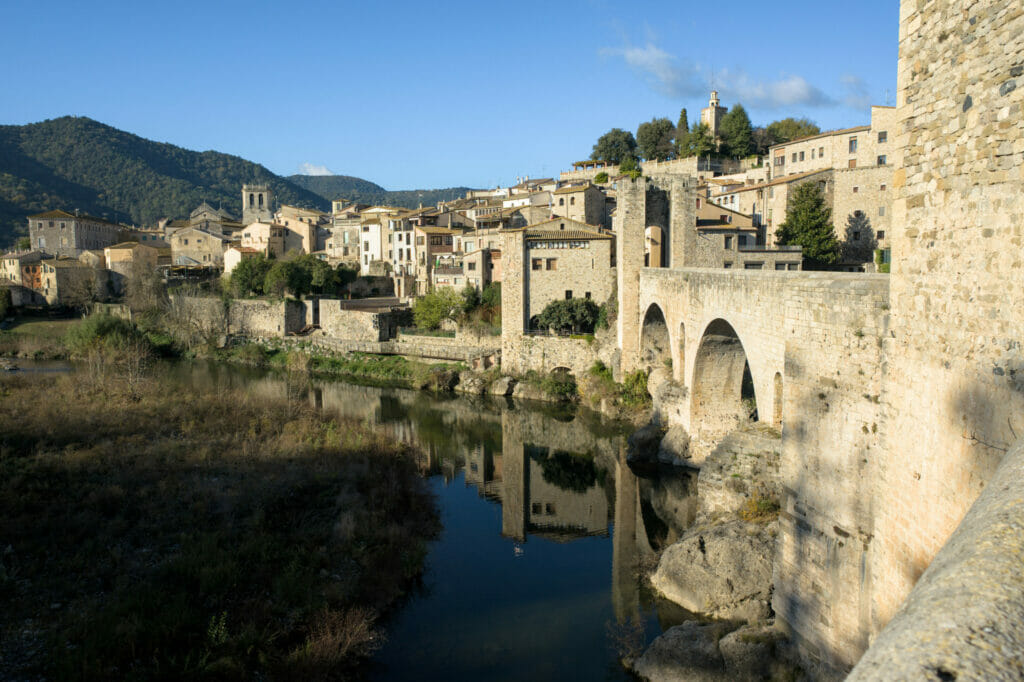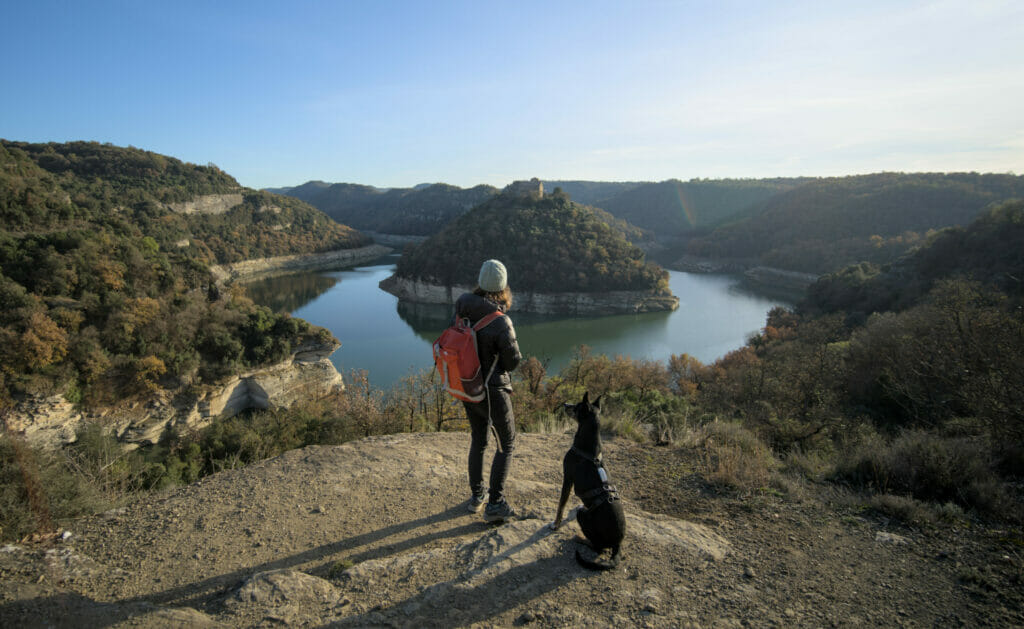 We had a huge crush on the Catalan villages that are a little further inland, such as Besalu, Tavertet, Rupit or Siurana. To know more about these destinations, you will find all the information in our article "Road trip in Catalonia".
A little further down we know less, but we have heard a lot of good things about the region of Murcia. And we also really enjoyed the region of Denia / Xabia which is located on the small point south of Valencia!
Southern Spain: road trip in Andalusia
A region we know well for having spent more than 2 months there during the winter of 2022. Frankly, Andalusia is really the paradise of the road trip! What did we like the most? The absolutely incredible variety of the landscapes (and of the climate) according to if we are on the coast or in the lands.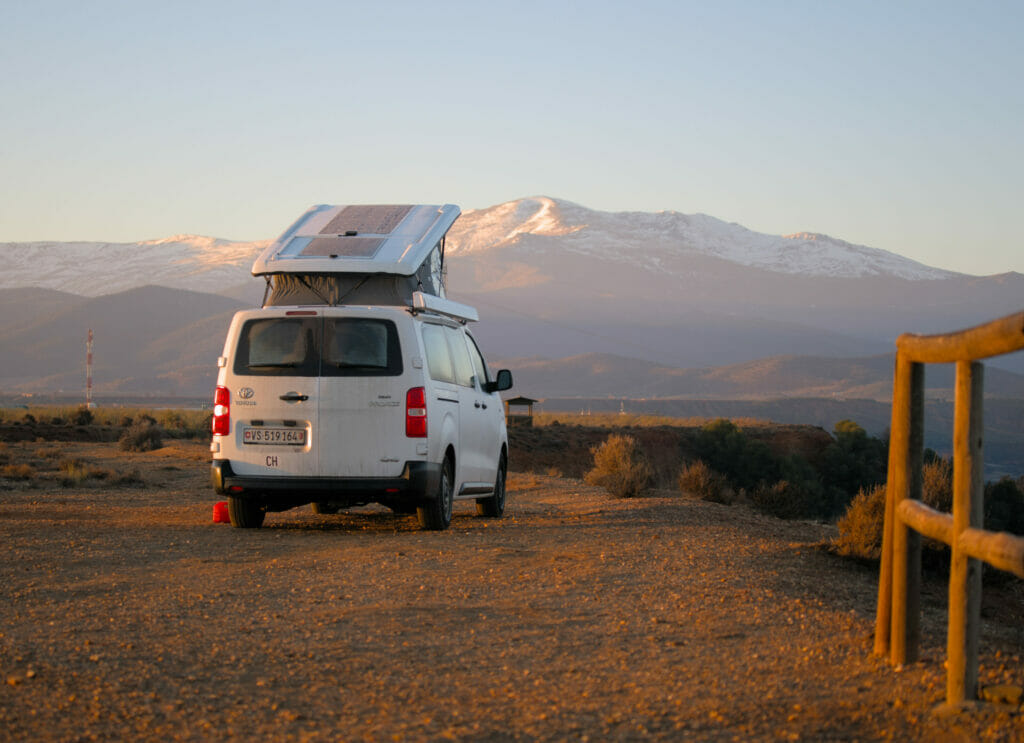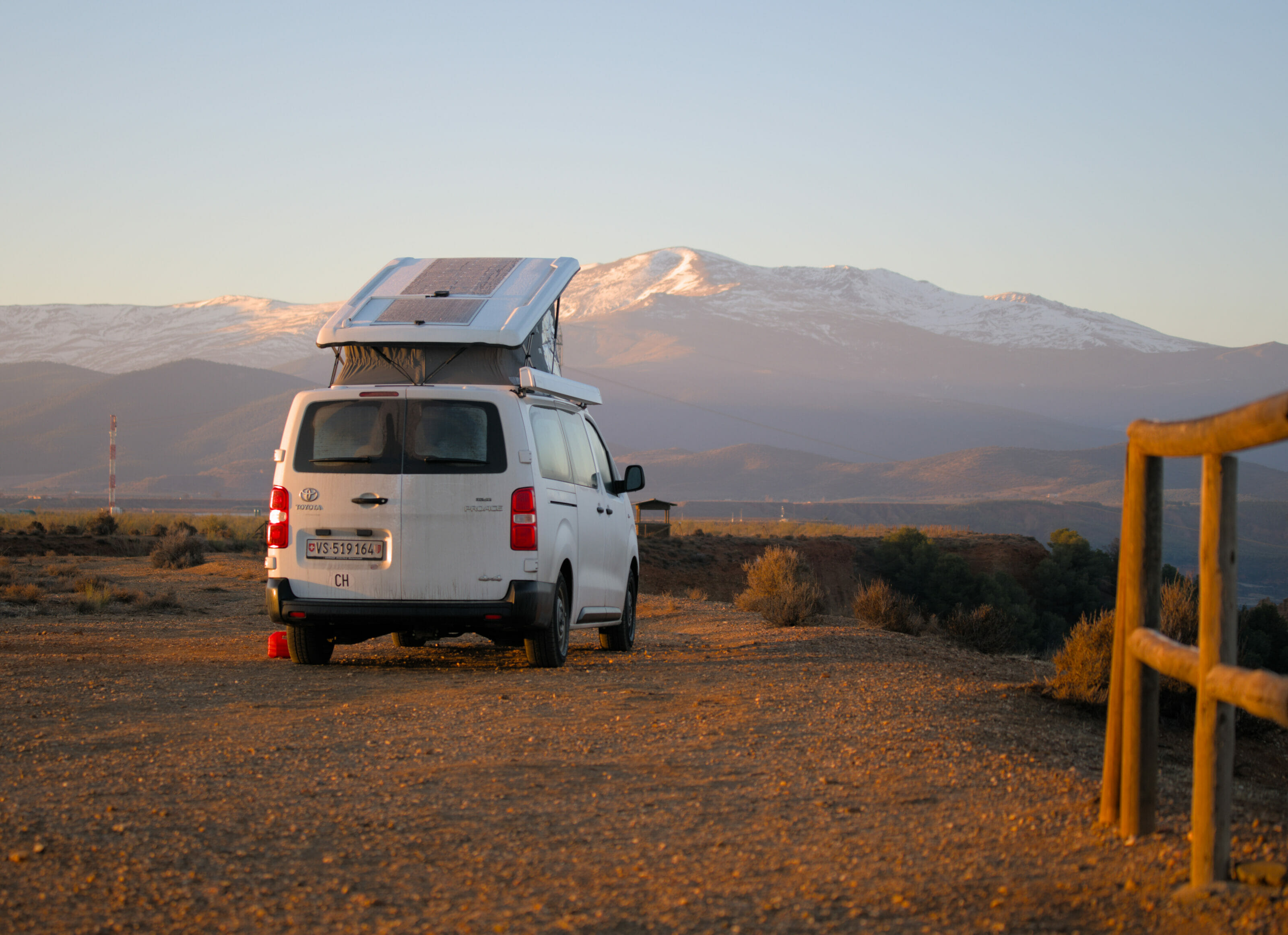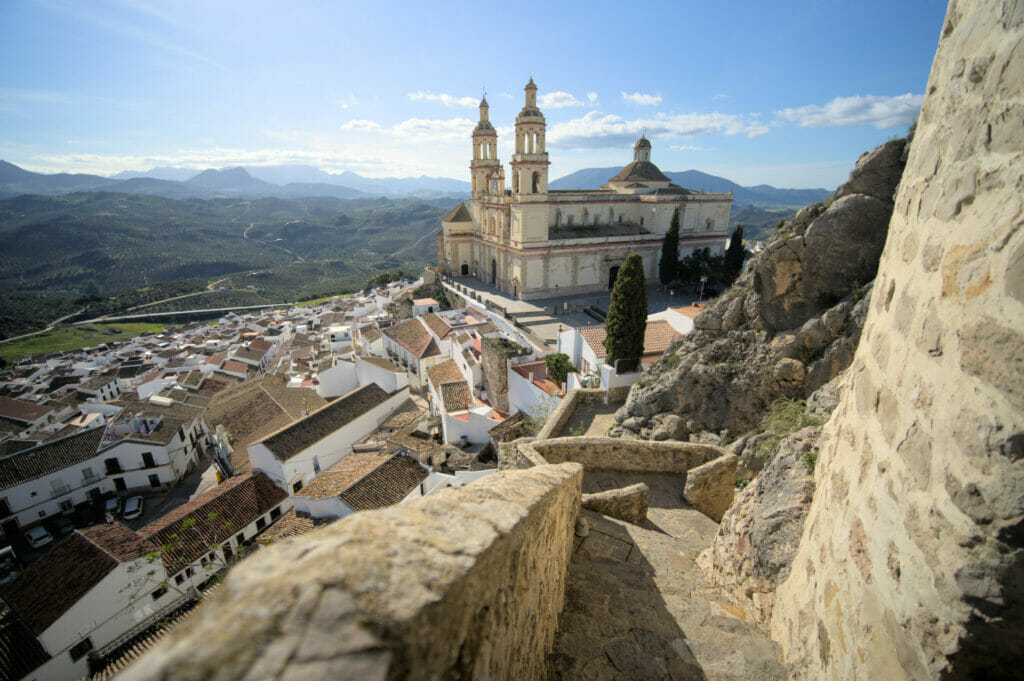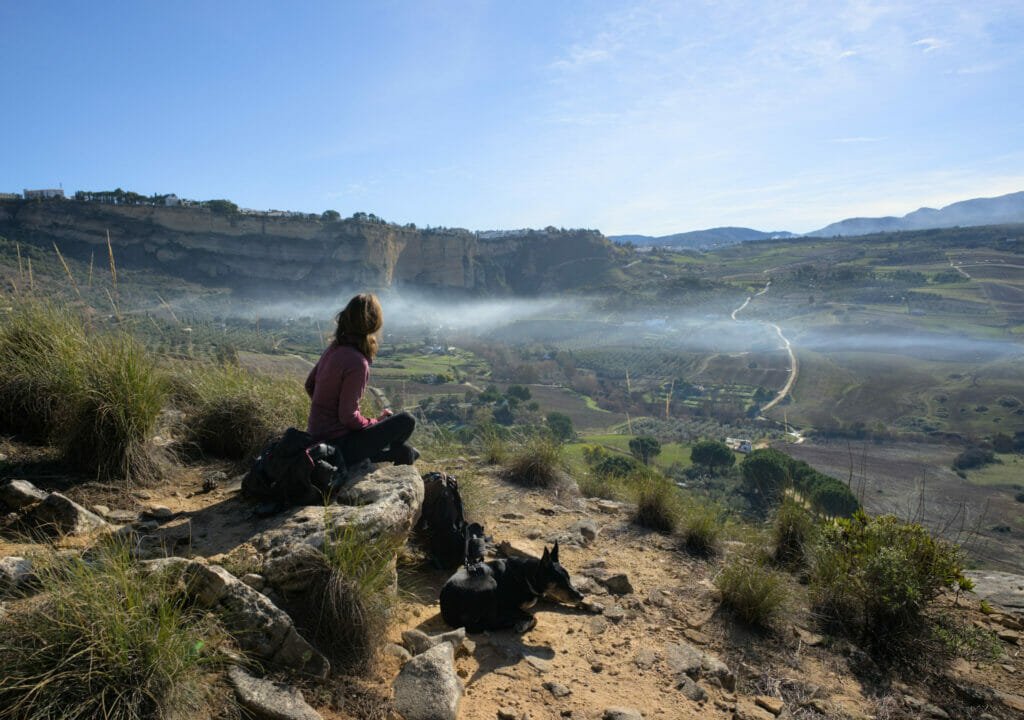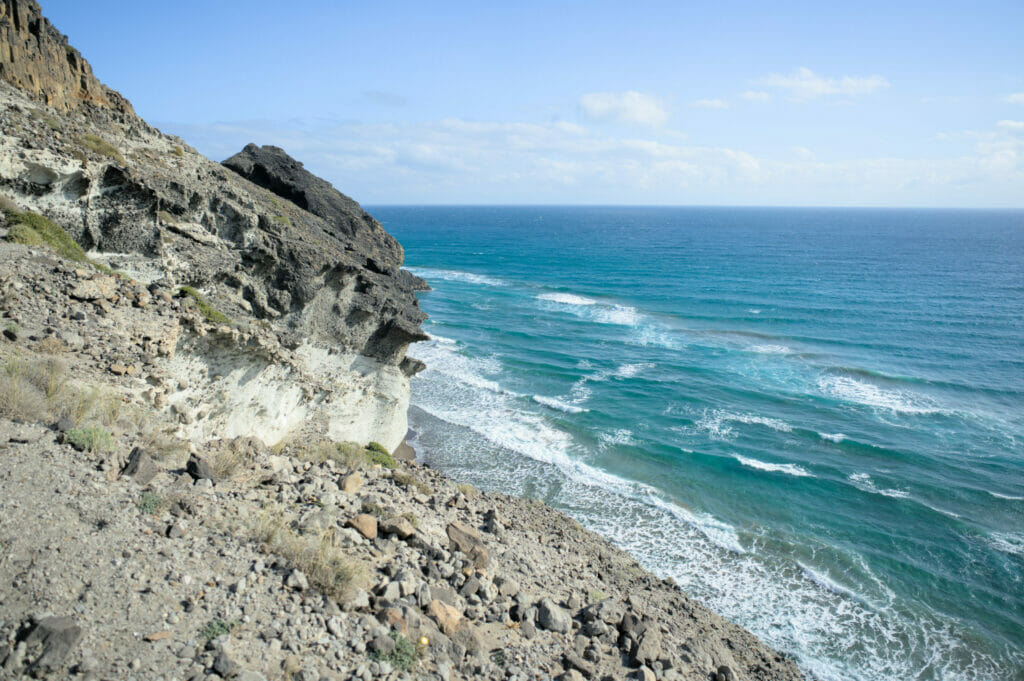 Too much wind on the coast? Hop inland. Too cool in the mountains? We went down in altitude… With a van and with the flexibility that it brings, it's just incredible! Moreover, the infrastructures are really well developed, we find a lot of camping, parking areas, service areas and of course a lot of spots in the nature too.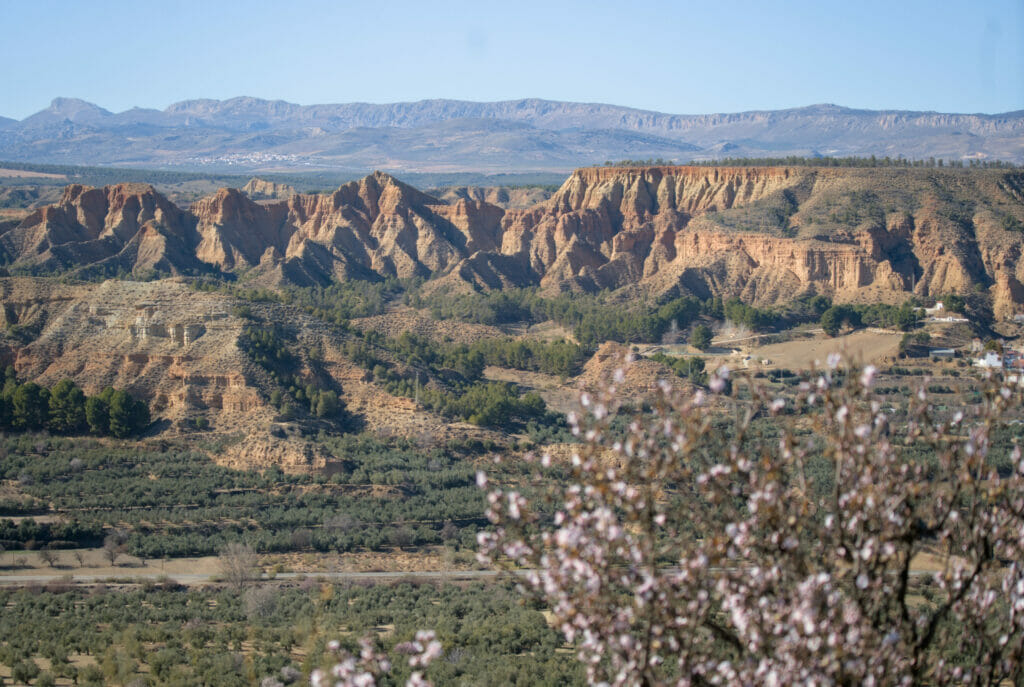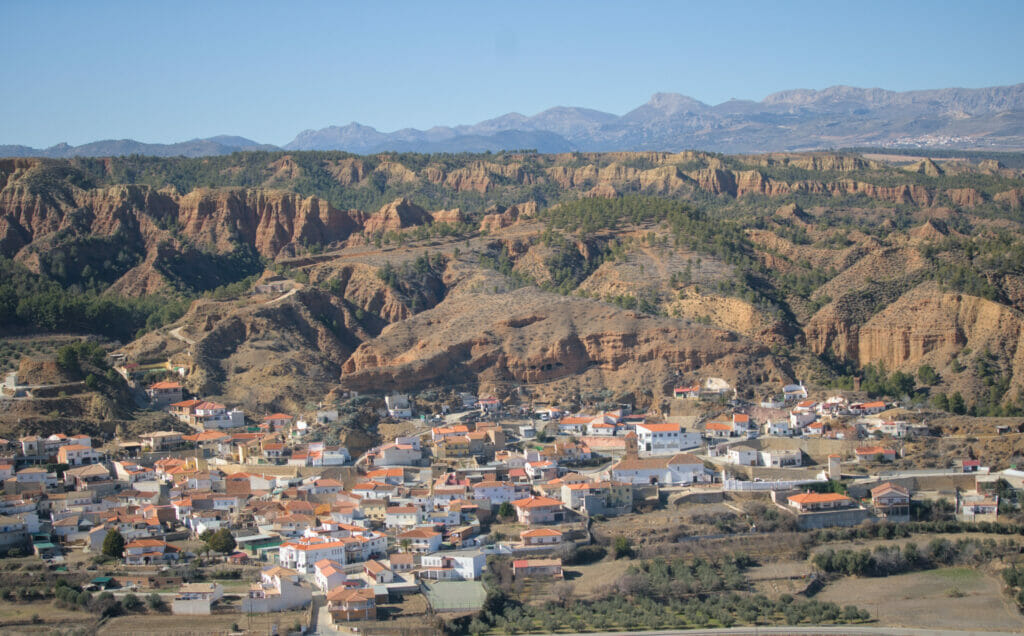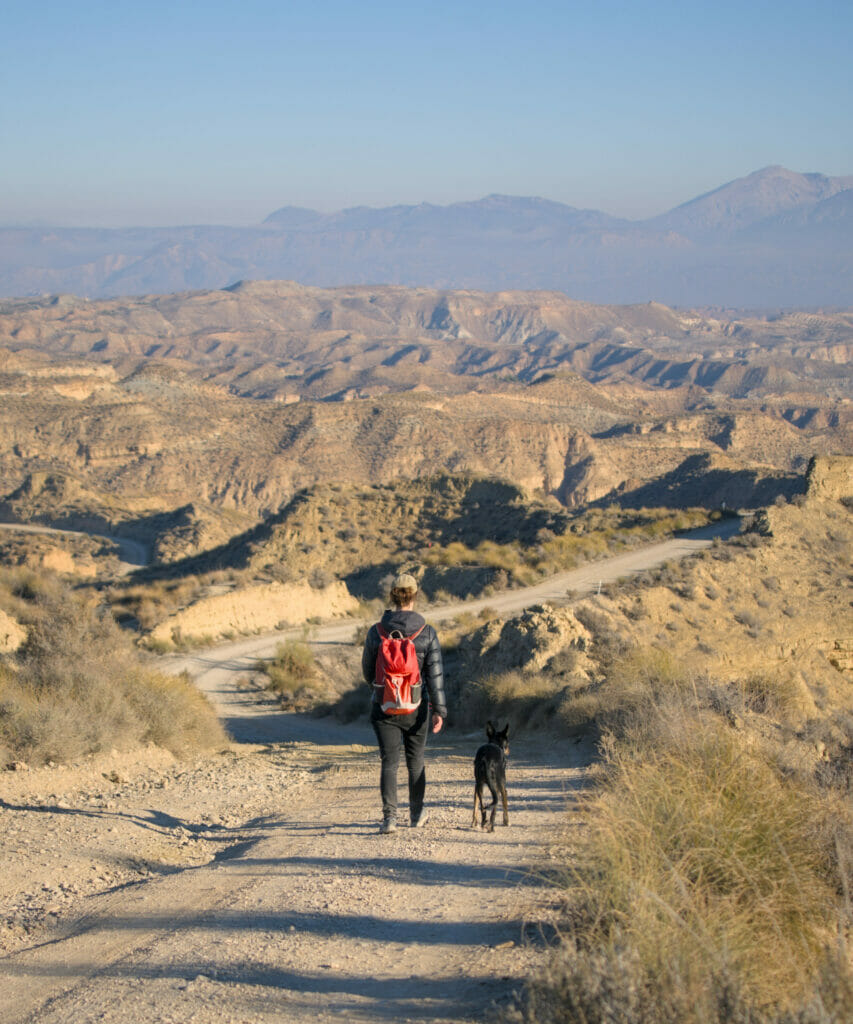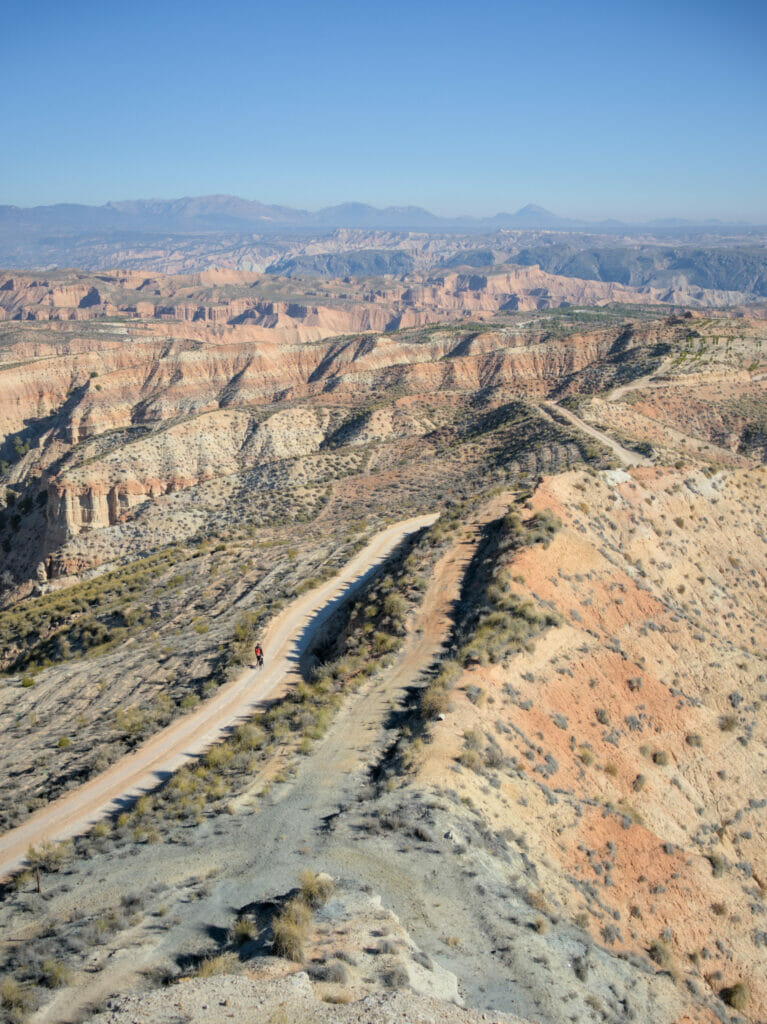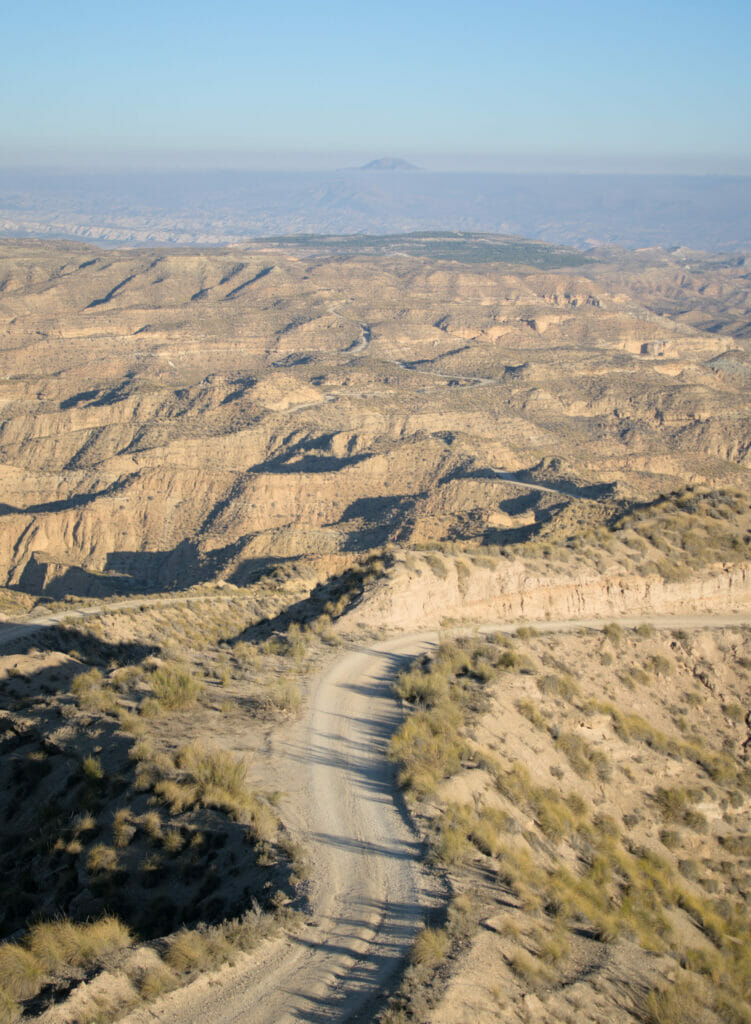 On our big favorites, we particularly retain the region of Guadix and the desert of Gorafe, Ronda and its surroundings, the surroundings of Malaga and the Caminito del Rey (+ El torcal de Antequera) but also the innumerable small white villages all more beautiful than the others.
To know everything about our itinerary and our travel budget, we advise you to read our article.
The northern coast of Spain: Galicia, Asturias, Cantabria and Castilla y León (+ Picos de Europa National Park)
Galicia is probably the region of Spain that we know best. In total, we have spent more than 6 months there in the last years… The main reason? The presence of the beautiful Anceu Coliving, a place where you feel definitely at home. But not only that! Galicia is one of those regions that bewitches you… Wild and preserved coasts, luxuriant forests where one has the impression that there could be small elves living there so much it seems fairy but also absolutely spectacular natural landscapes like the Canyon del Sil in the Ribeira Sacra. In short, you will have guessed it, Galicia is a bit our second home in Spain!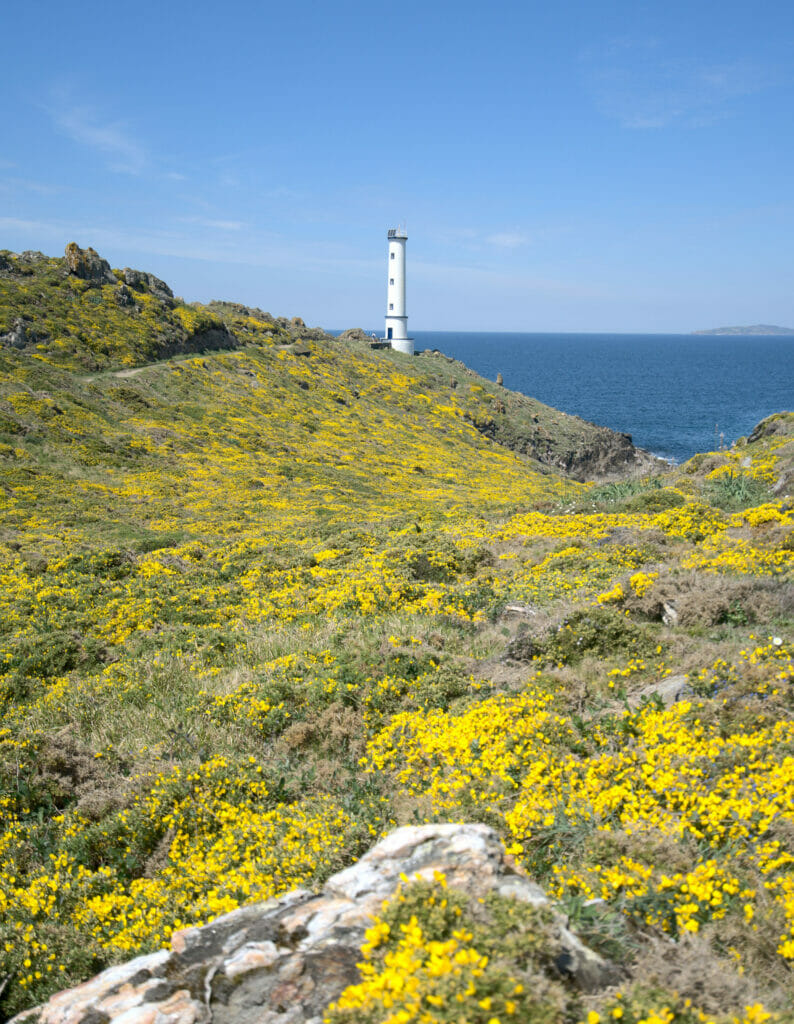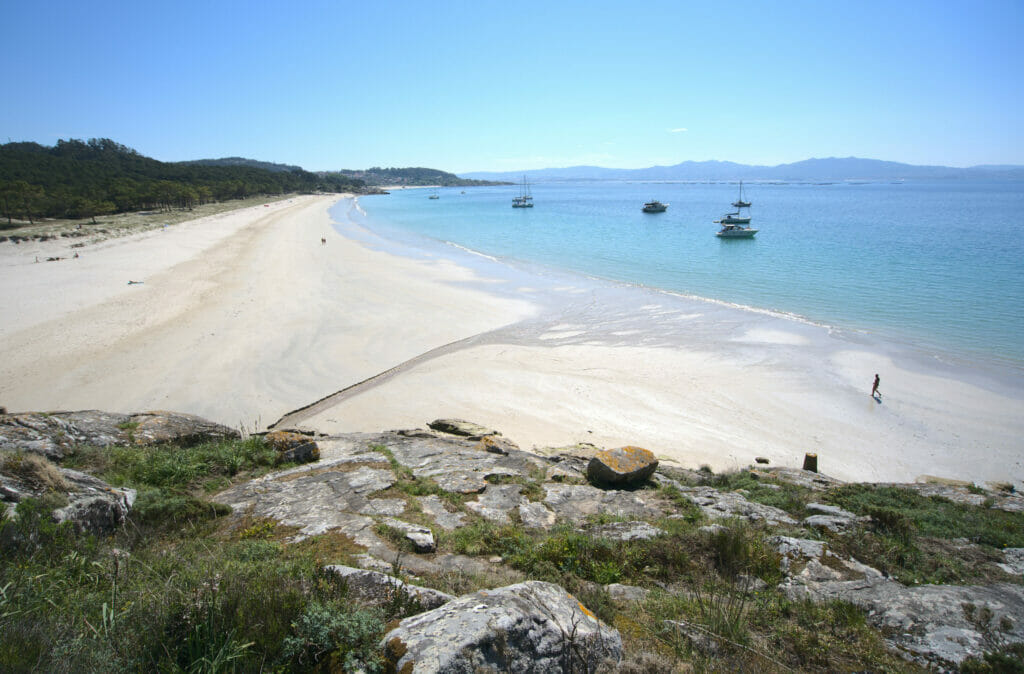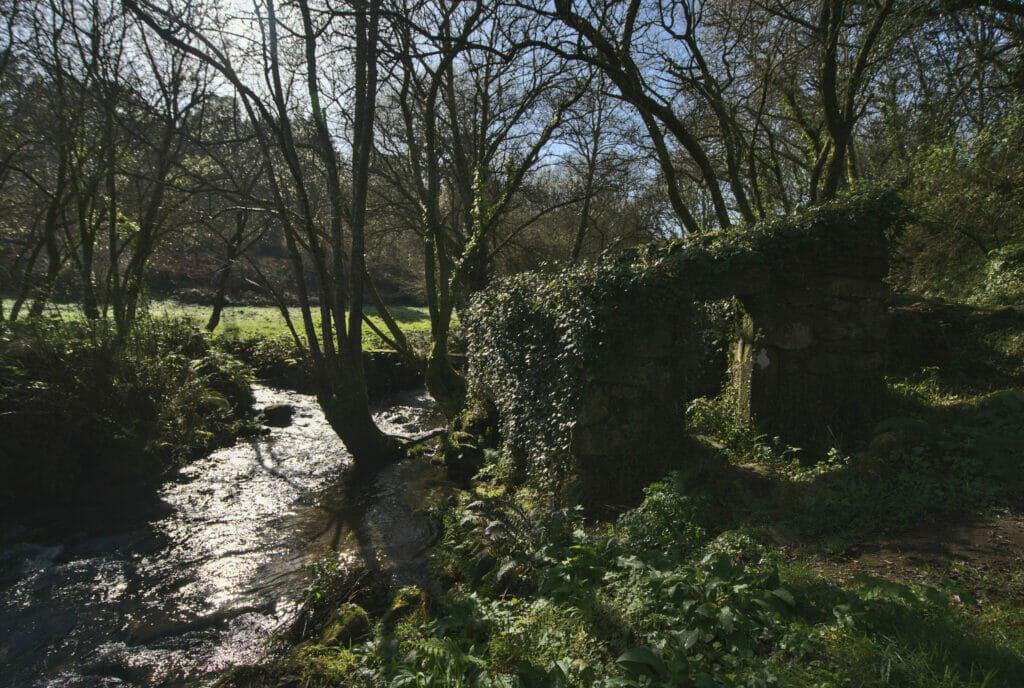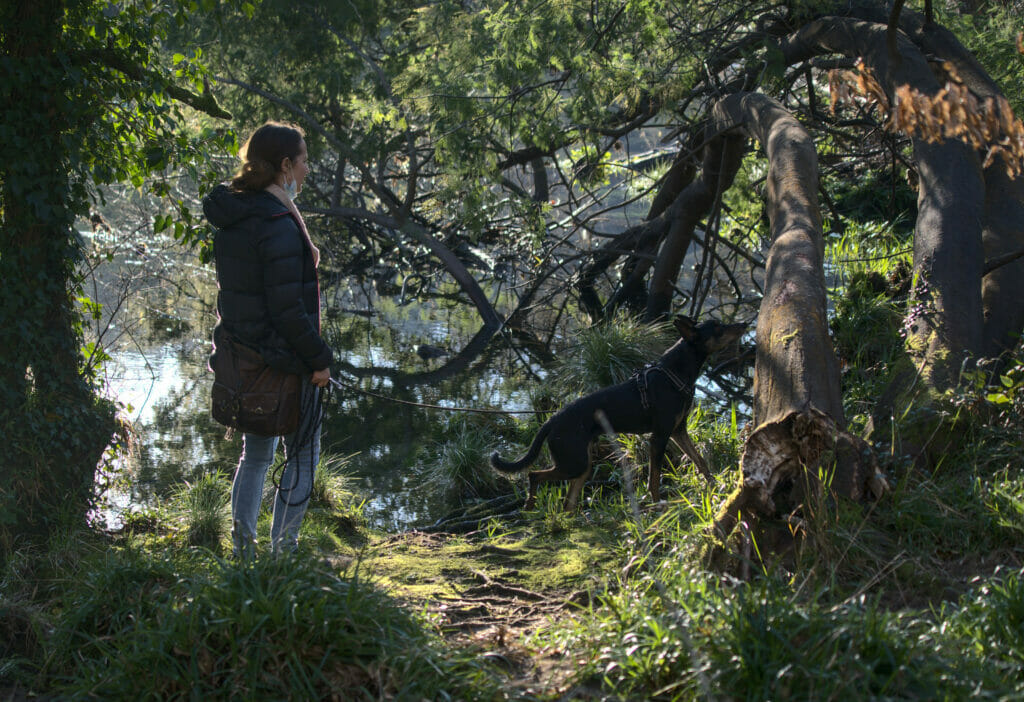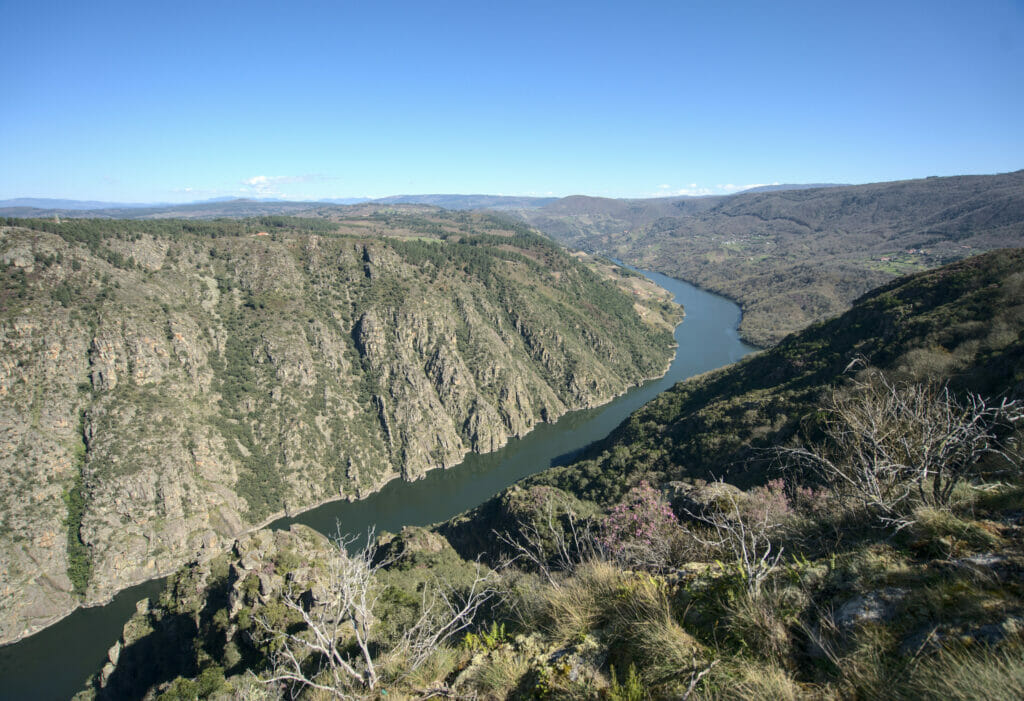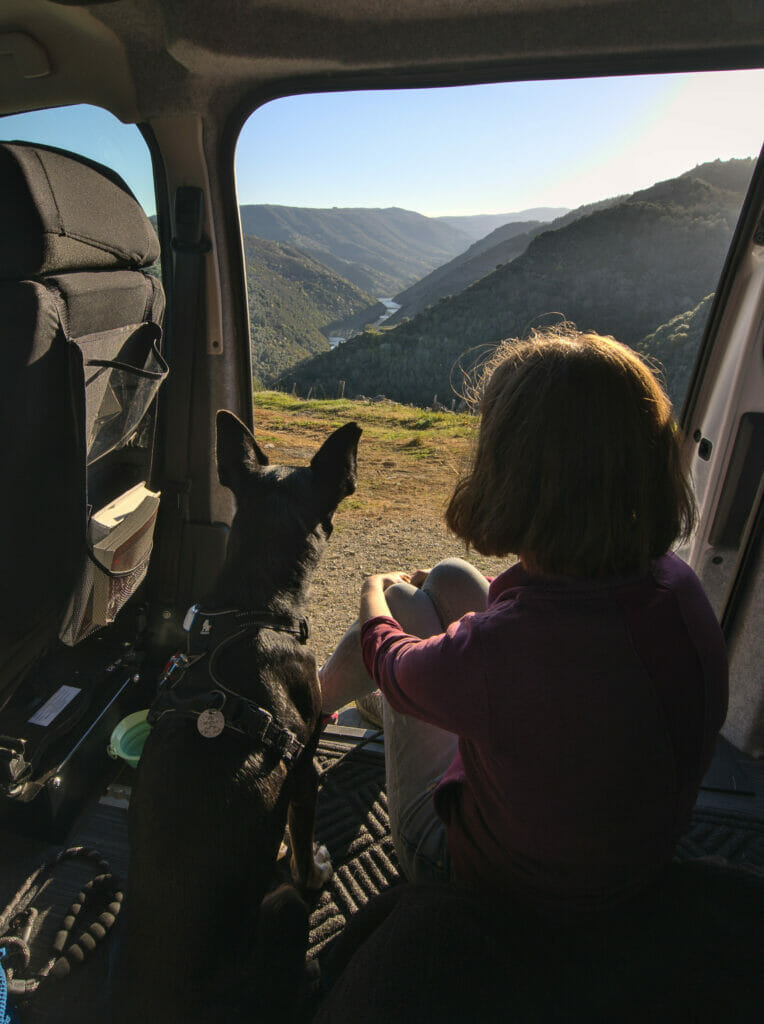 And the good thing about Galicia is that when you arrive from Switzerland you have plenty of options for a scenic road trip along the way. Whether by the coast or by the land, there are plenty of beautiful things to see along the way. With 4 trips under our belt, we can start to say that we know the different regions of northern Spain quite well.
If we were to describe the 2 main routes in the north:
The northern coast of Spain: Here we cross the Basque country, Cantabria and Asturias. Here is the paradise of wild coves, coastal paths on the cliffs but also the gateway to exceptional natural parks such as the Somiedo Park or the Picos de Europa National Park.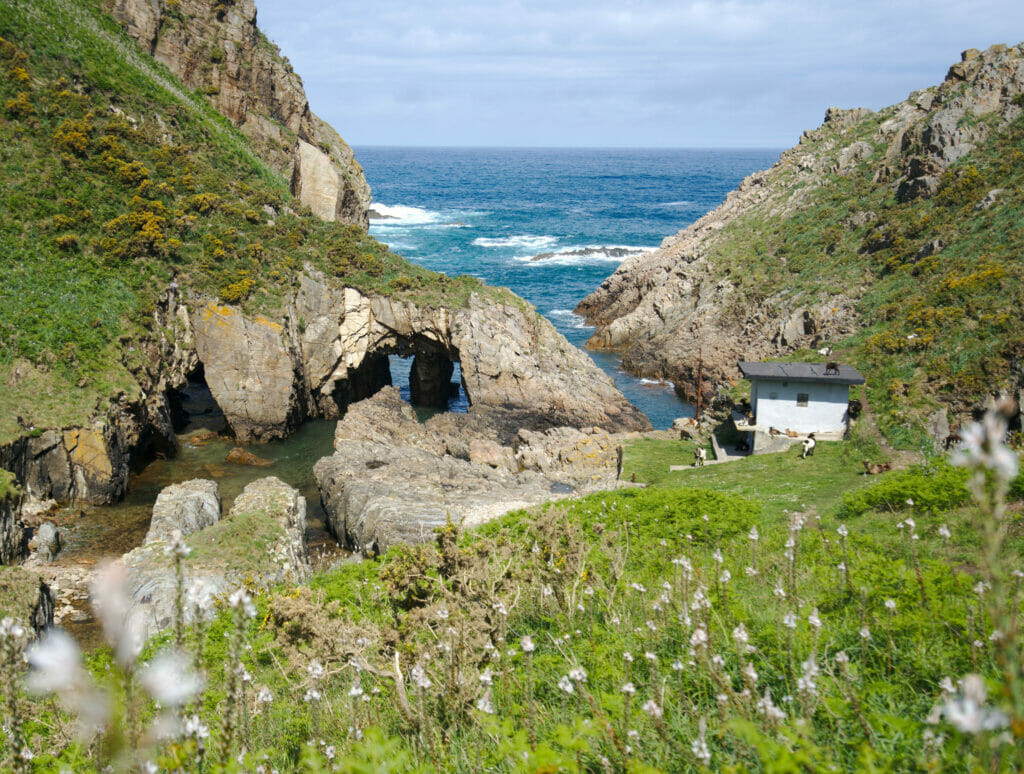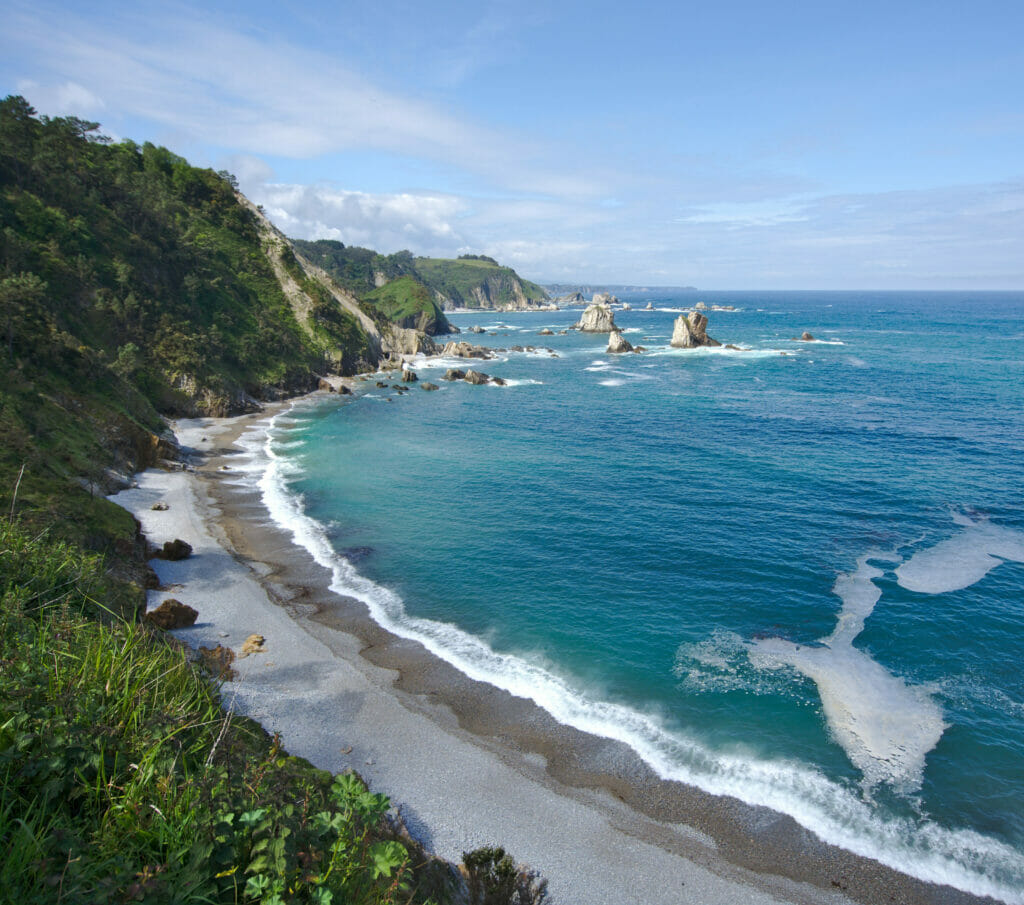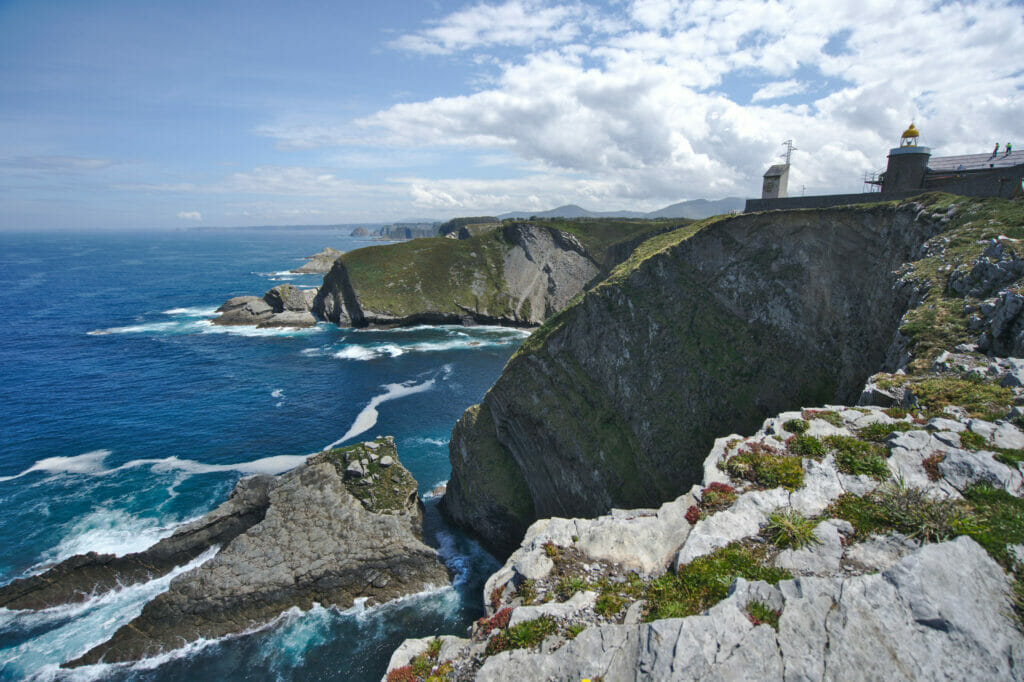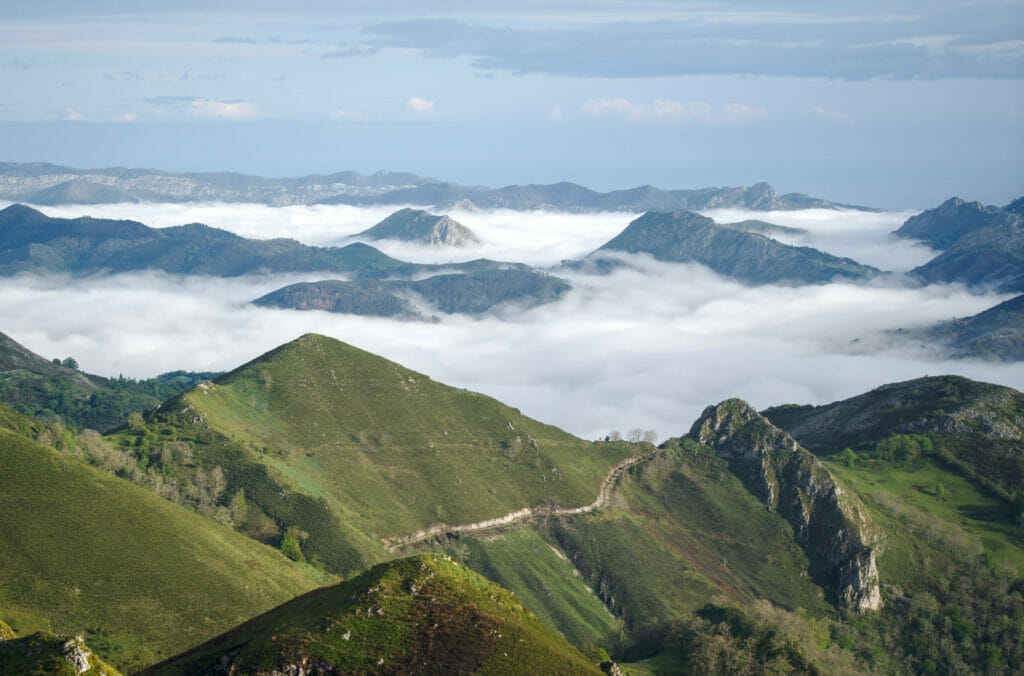 The north of Spain by the land: Here we stay in the region of Castilla y León, a corner of Spain which we sometimes hear about that "there is nothing to see there" (at least that's what several Spaniards told us when we told them we were planning a road trip there) 😉 So at the risk of disappointing them, I can guarantee you that the north of Castilla y León is well worth the detour, especially if like us you are fond of hiking, waterfalls and pretty authentic villages. Judge for yourself: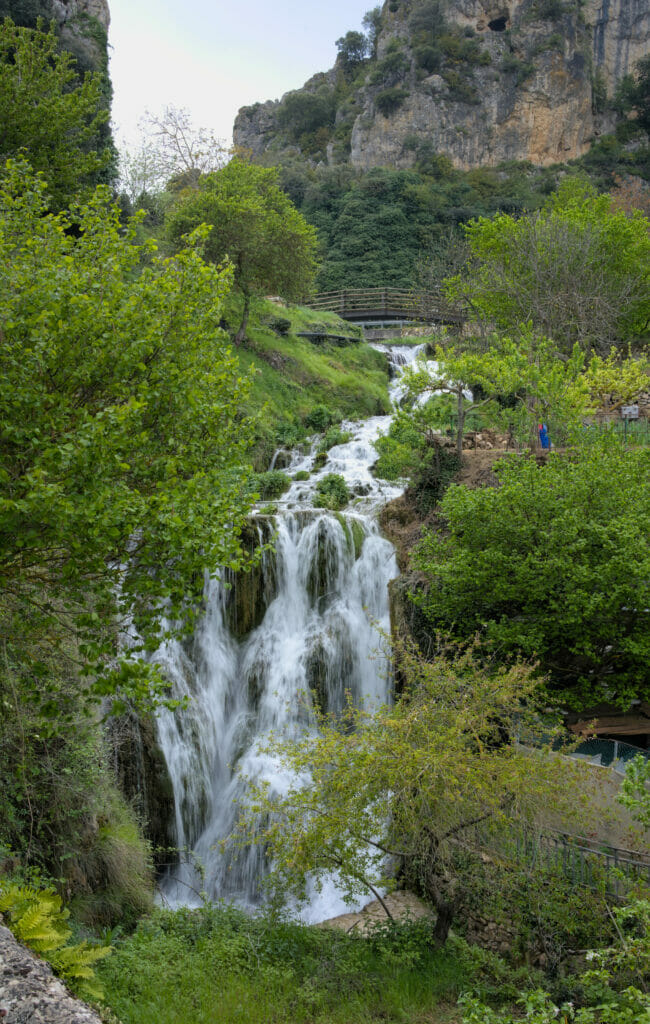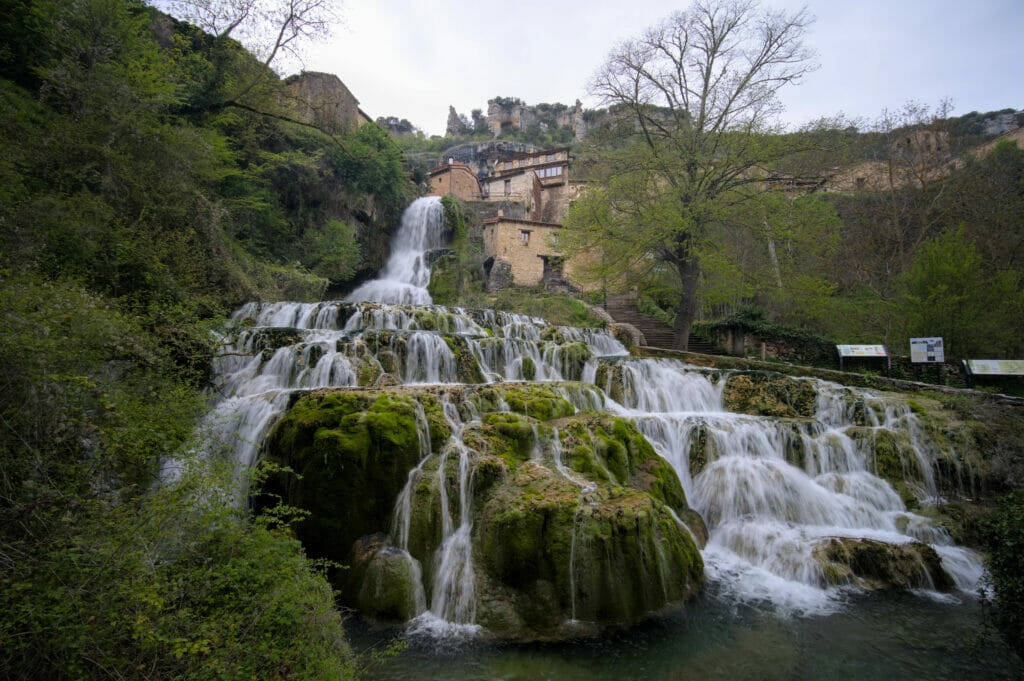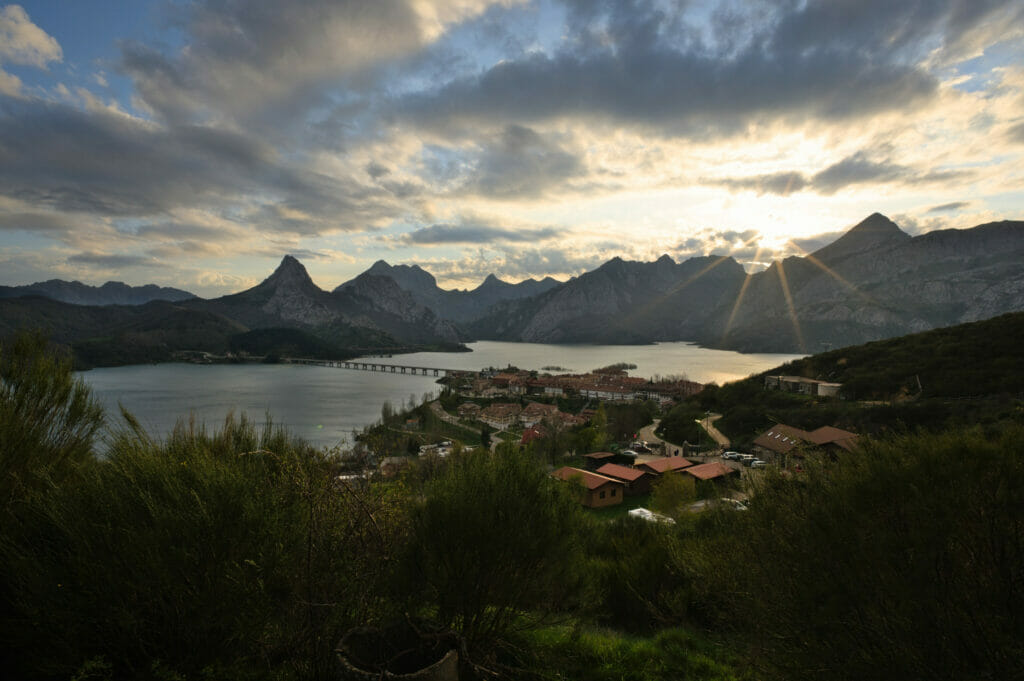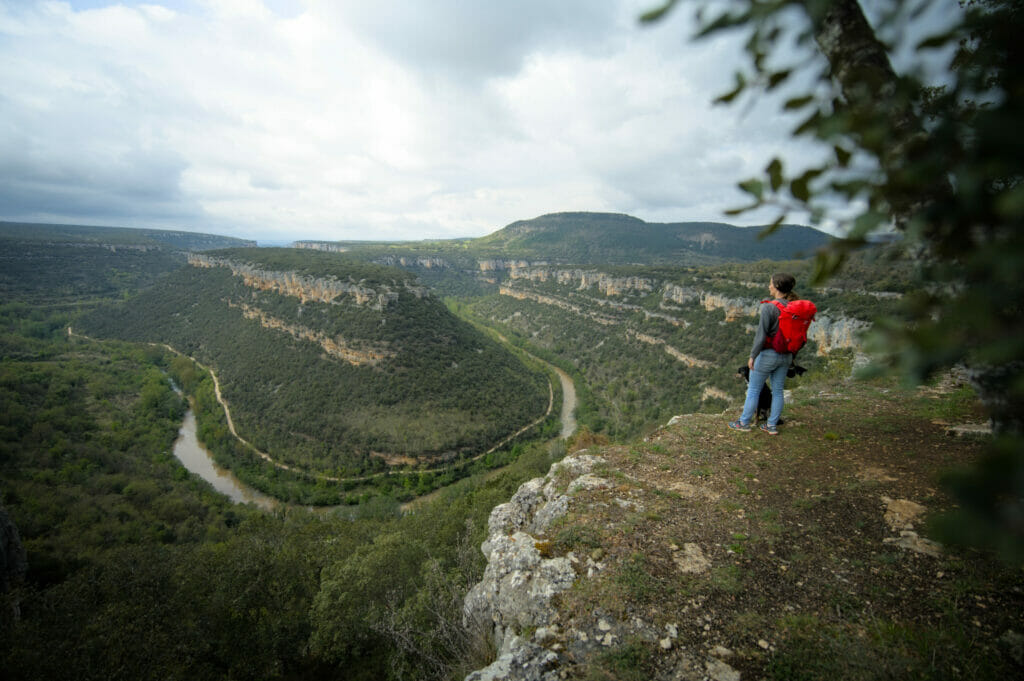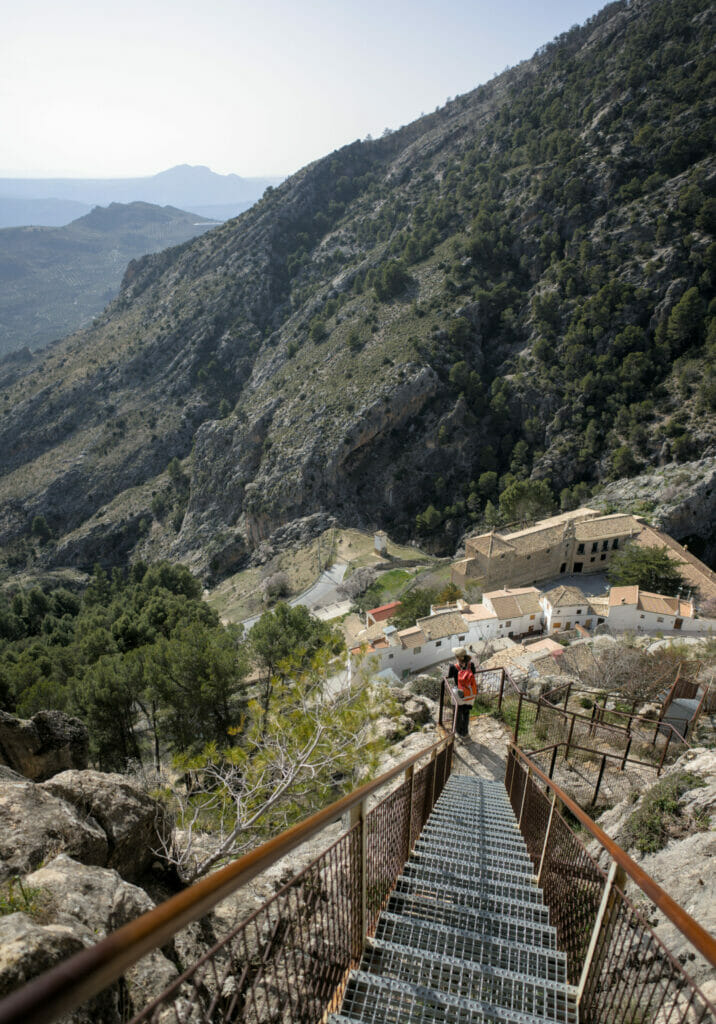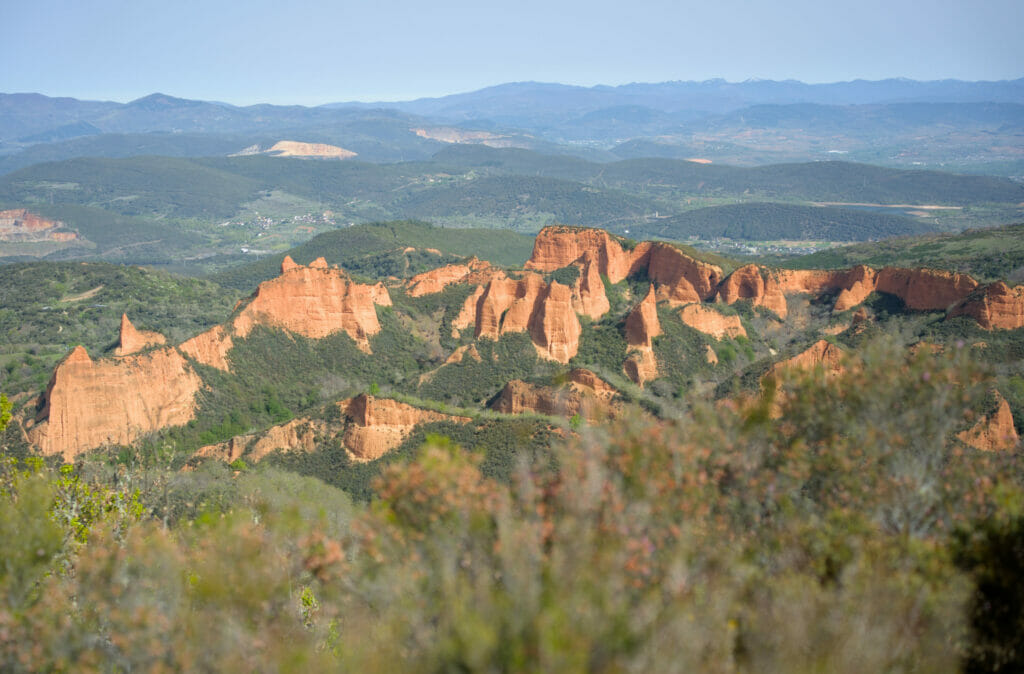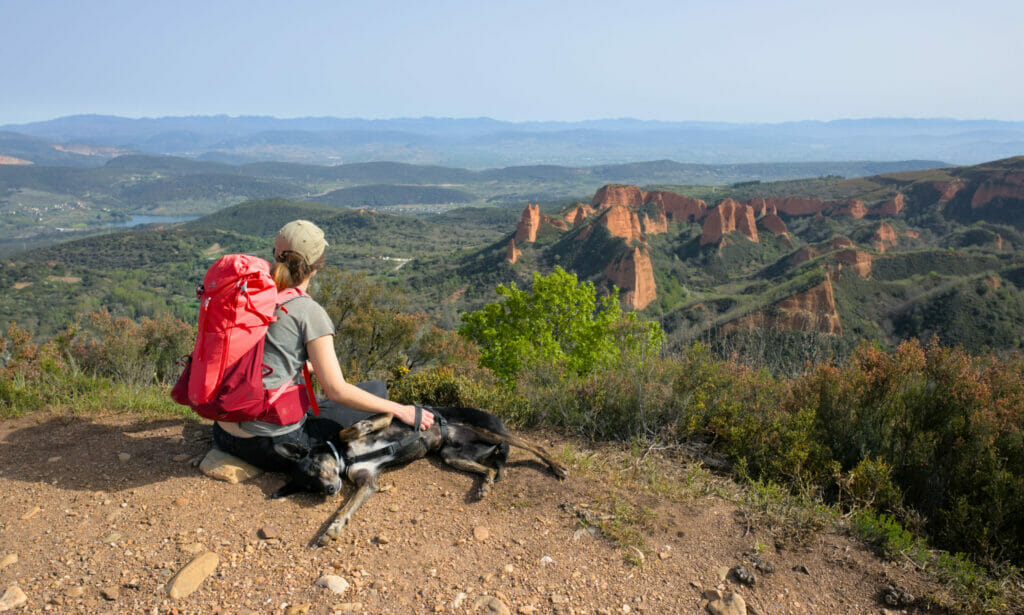 Road trip in central and western Spain
The term "center" is a bit generic I grant you… But let's say that by this, I mean the whole region around Madrid until the western border with Portugal. This region is usually the one that is a bit "neglected" during road trips. Actually, I think that for a part of this area it is "right". Spain is a country where agriculture still plays an important role and if we take things in a very "general" way, the area around the capital is also the "flattest" of the country and therefore the most suitable for cereal farming.
So be careful, I'm not saying that there is "nothing" to see. The city of Madrid is obviously worth it and there are many small areas that are real nuggets (we loved Toledo for example, the former capital of Spain and its surroundings), what I am saying is that if you drive in the center the distances are long and you will see a lot of that: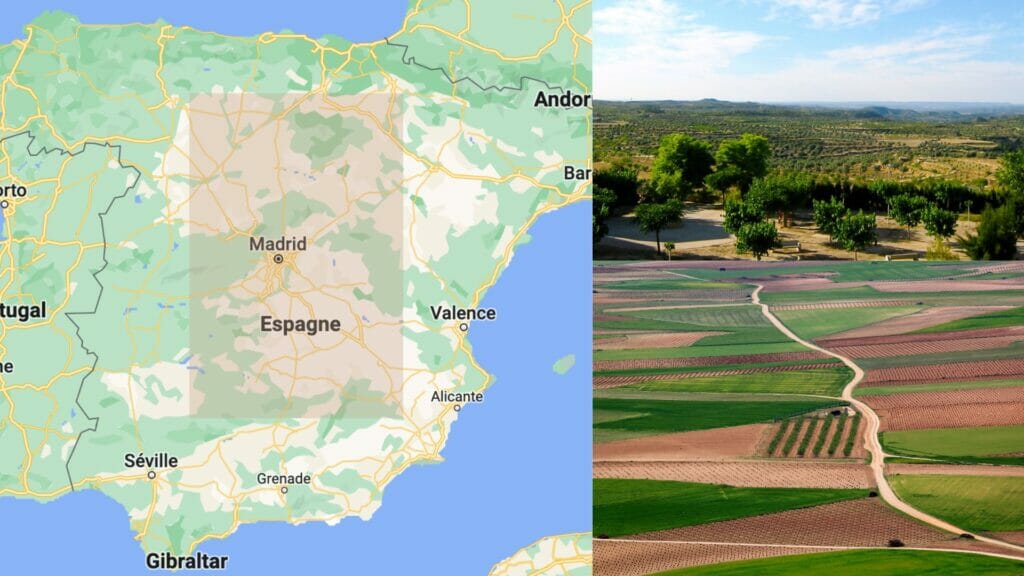 After that, it should be noted that the extreme west of Spain is a bit of an exception! This region is clearly not the most visited by travelers and yet it has a lot of beautiful things to offer. In the western part, there are a lot of natural areas that are worth a visit. We went to the Sierra de Francia and Las Hurdes during the winter of 2021-2022 and enjoyed it a lot. Further up, there is also the whole Douro region (Duero on the Portuguese side) which seems absolutely beautiful (we don't know it yet though).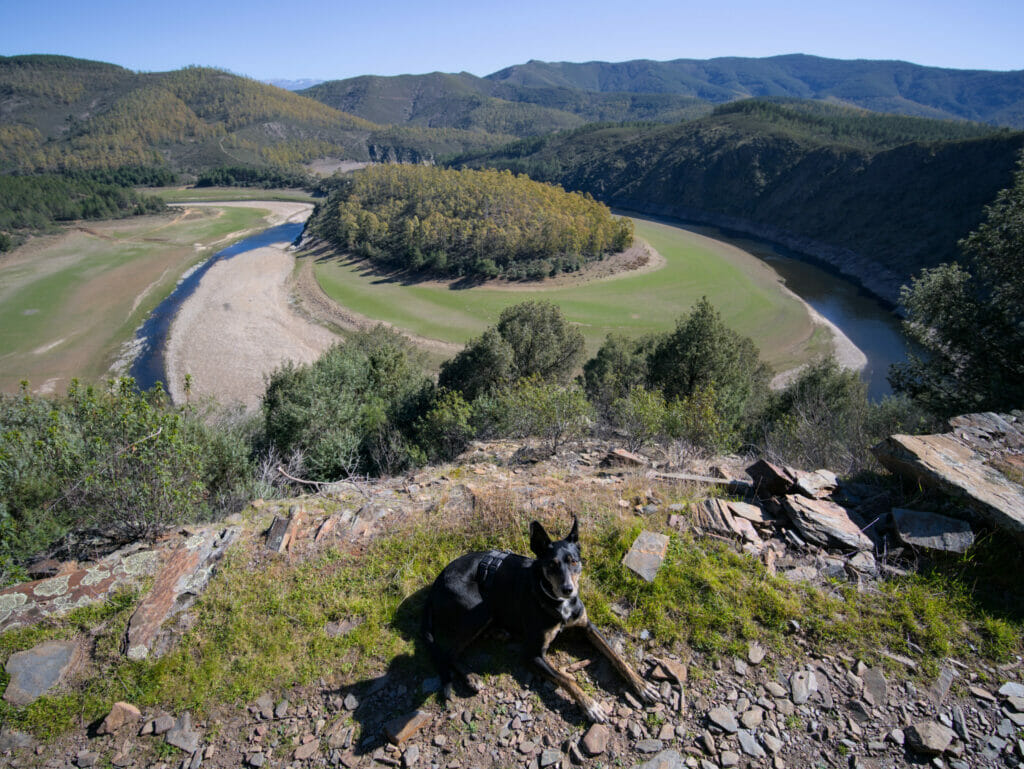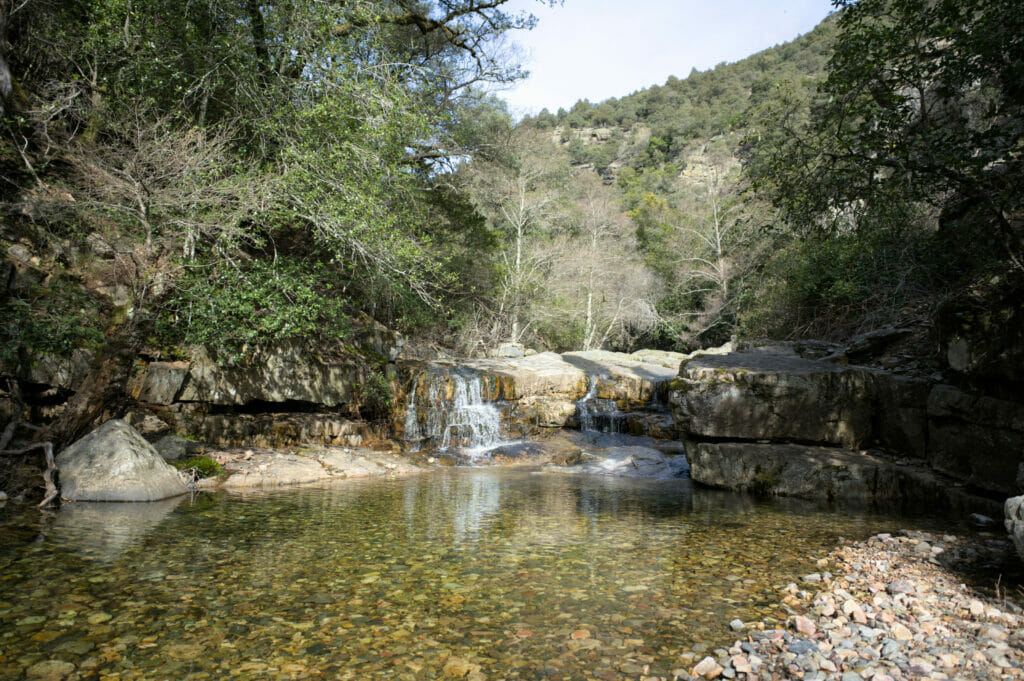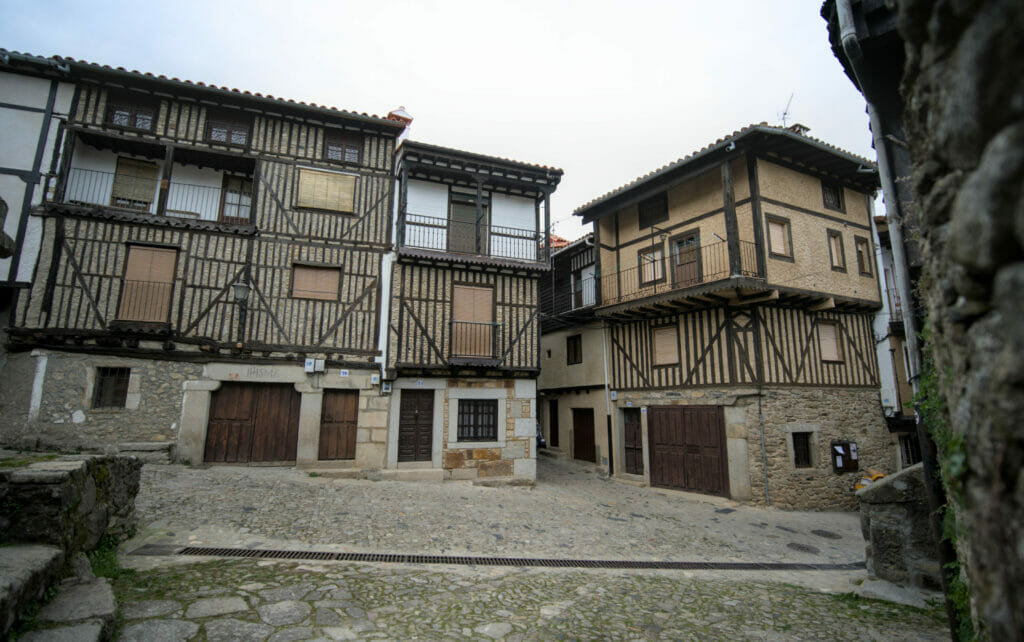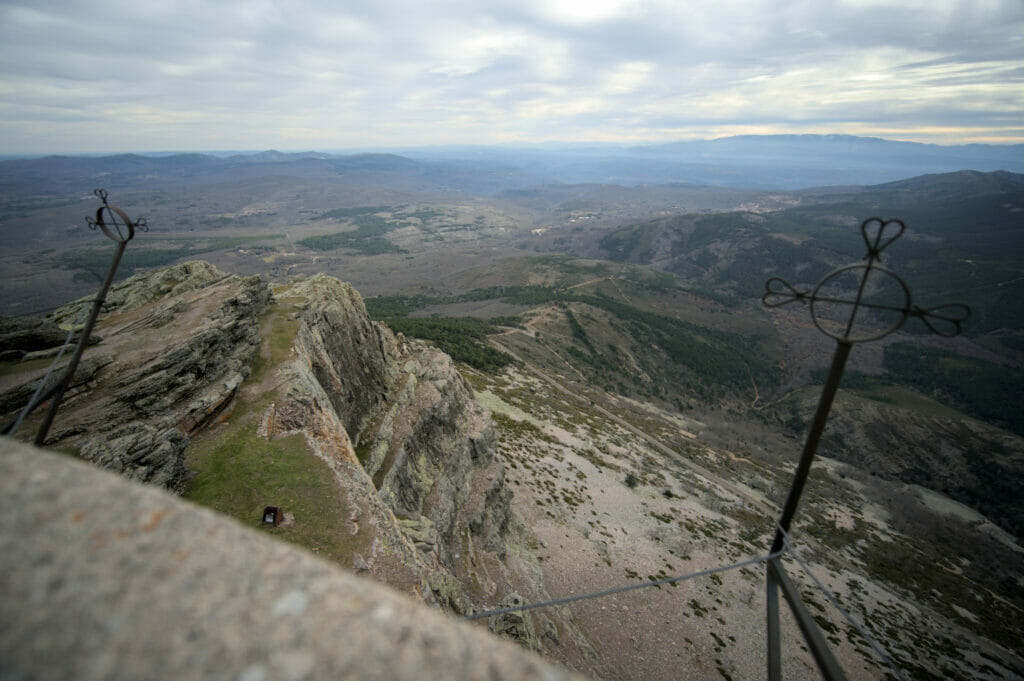 The Spanish islands: Canaries and Balearic Islands
Granted, the islands are not really the first destination we think about when we say the word road trip. Well, I'm going to include them anyway because I can't help but think that visiting Tenerife, Gran Canaria or even Mallorca and Menorca with our van or with a car must be really awesome!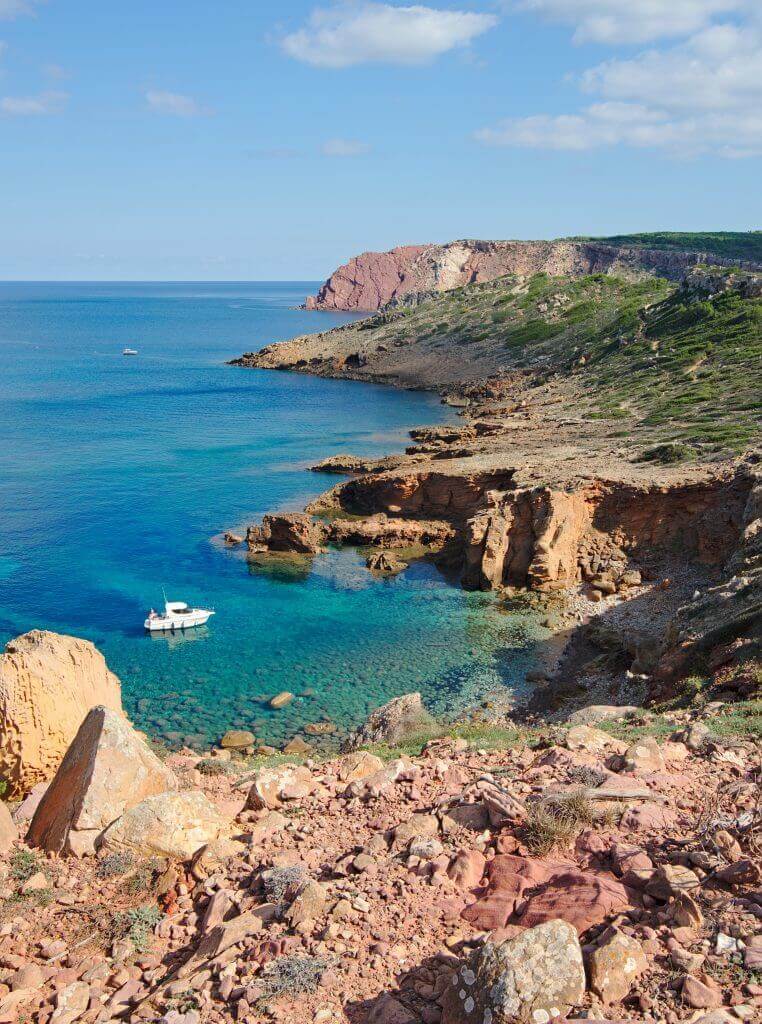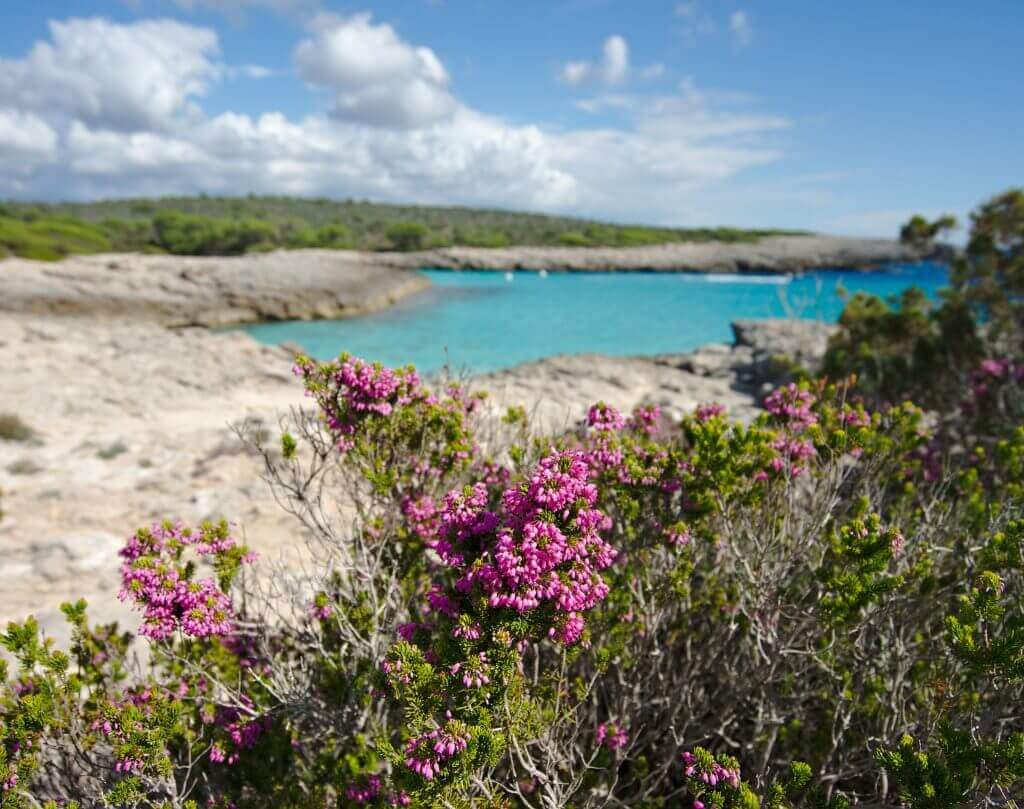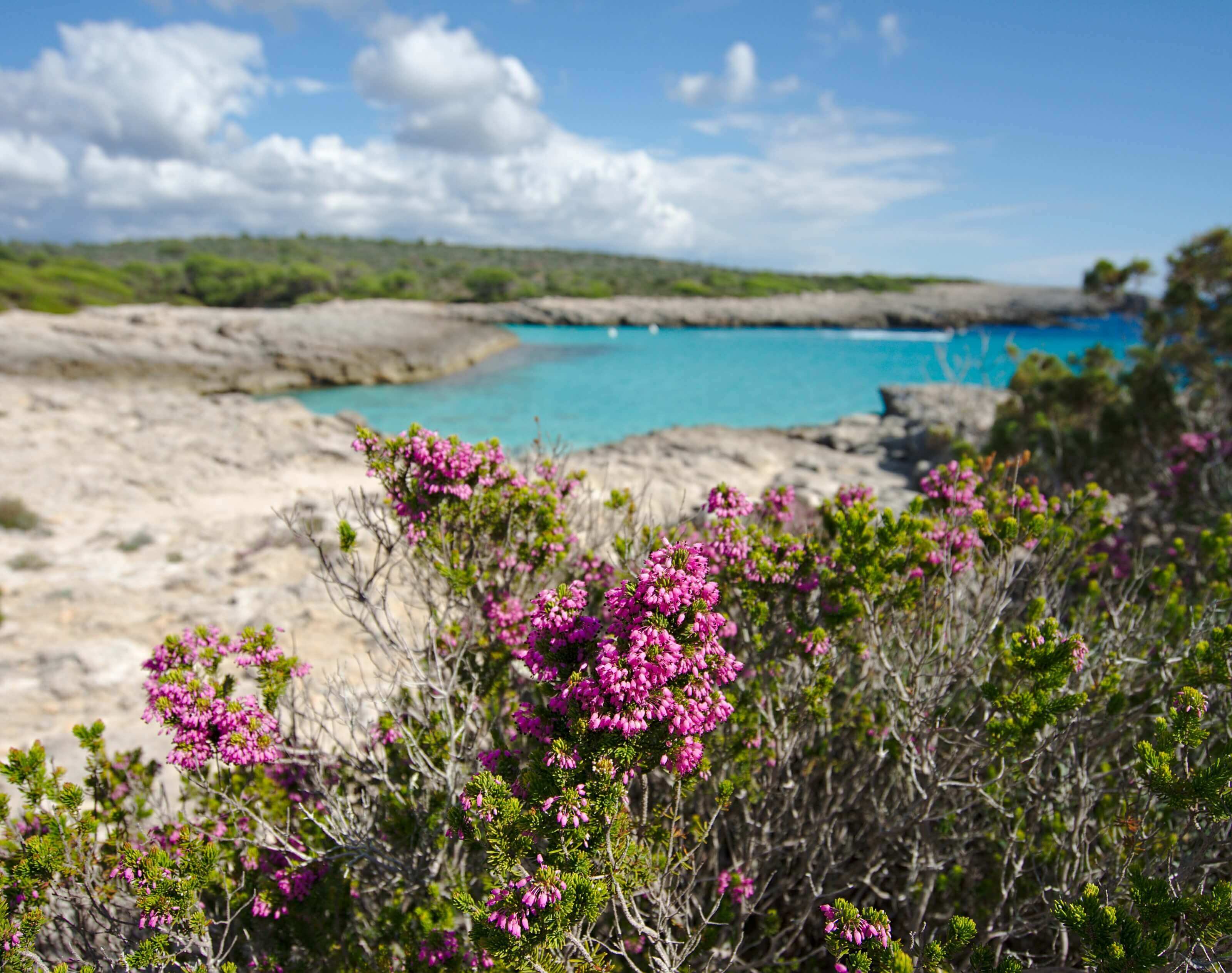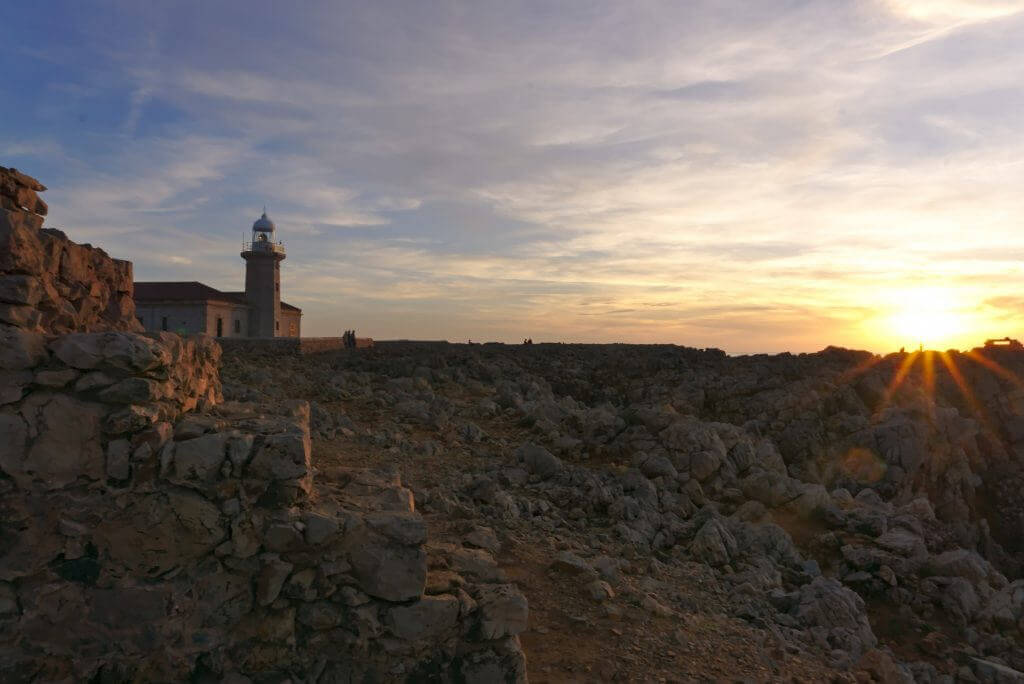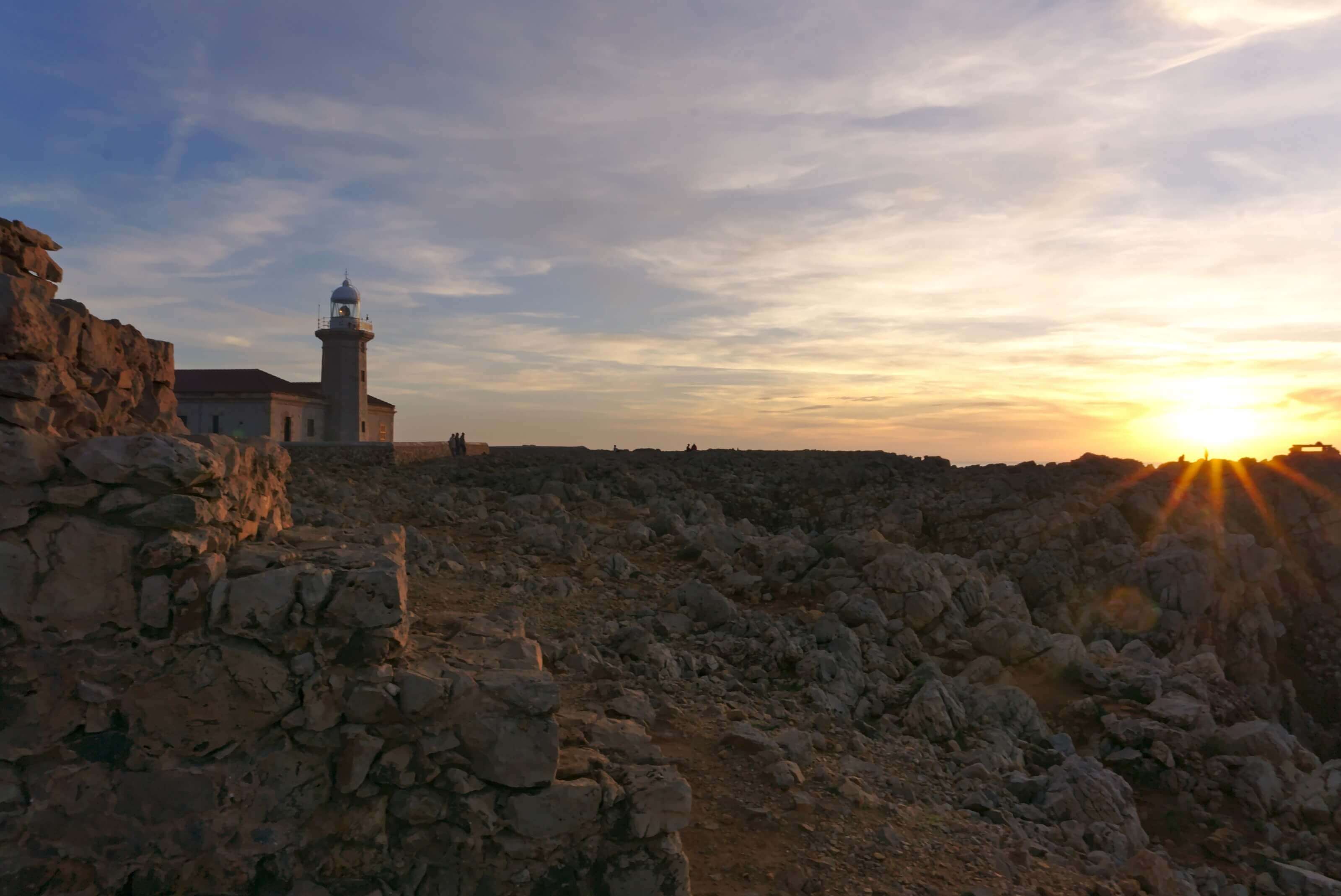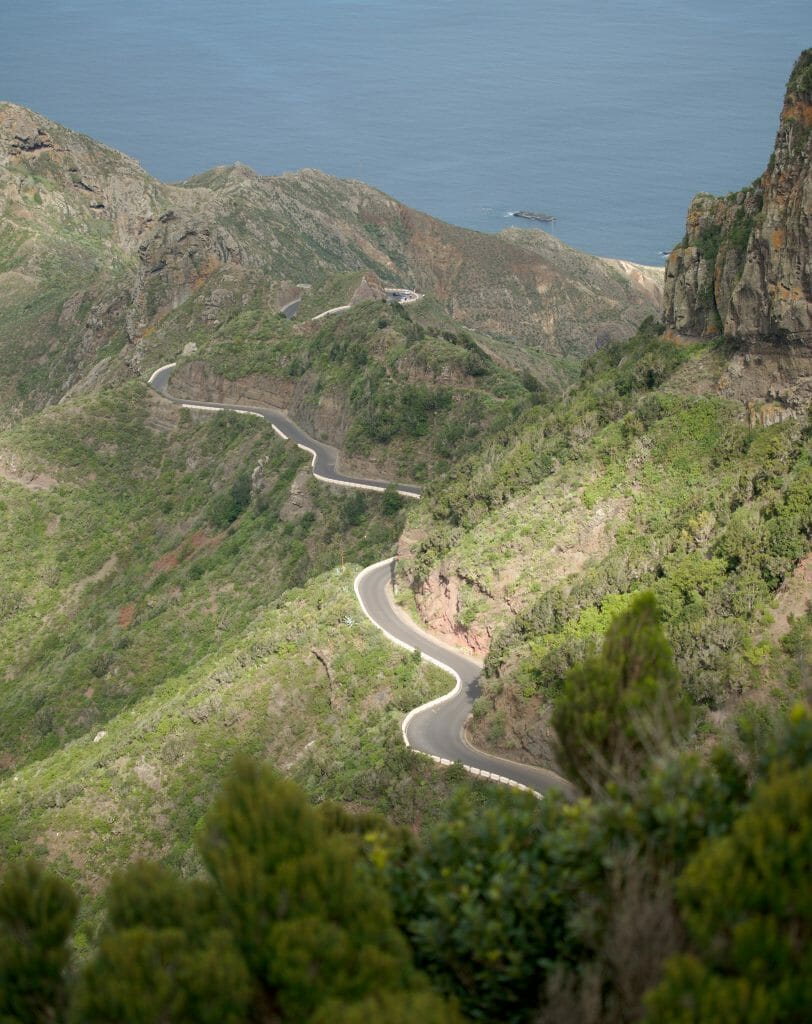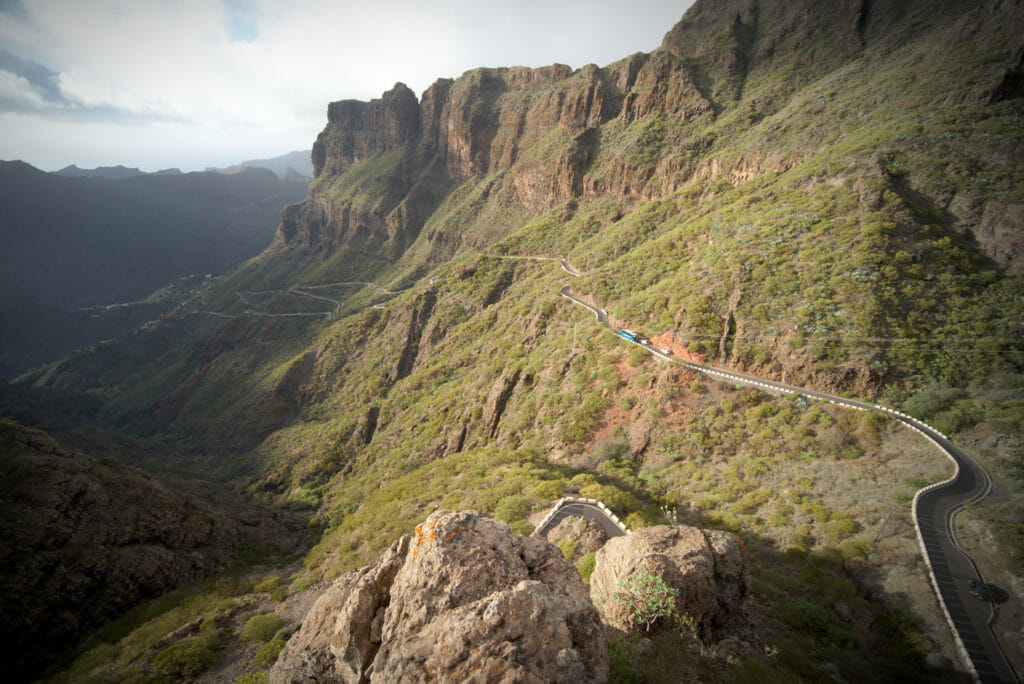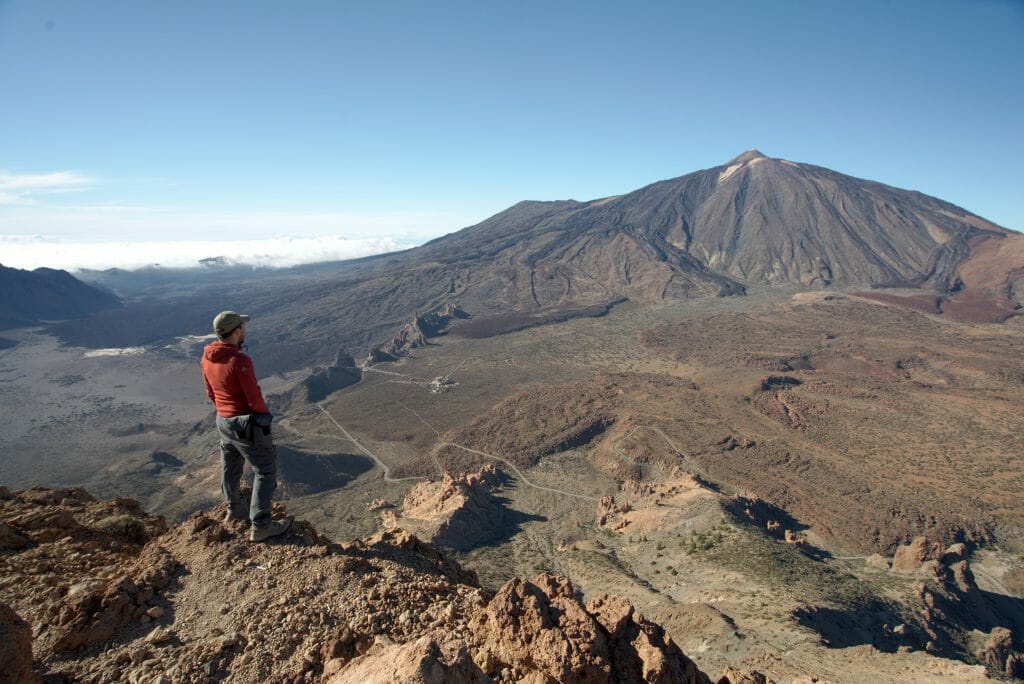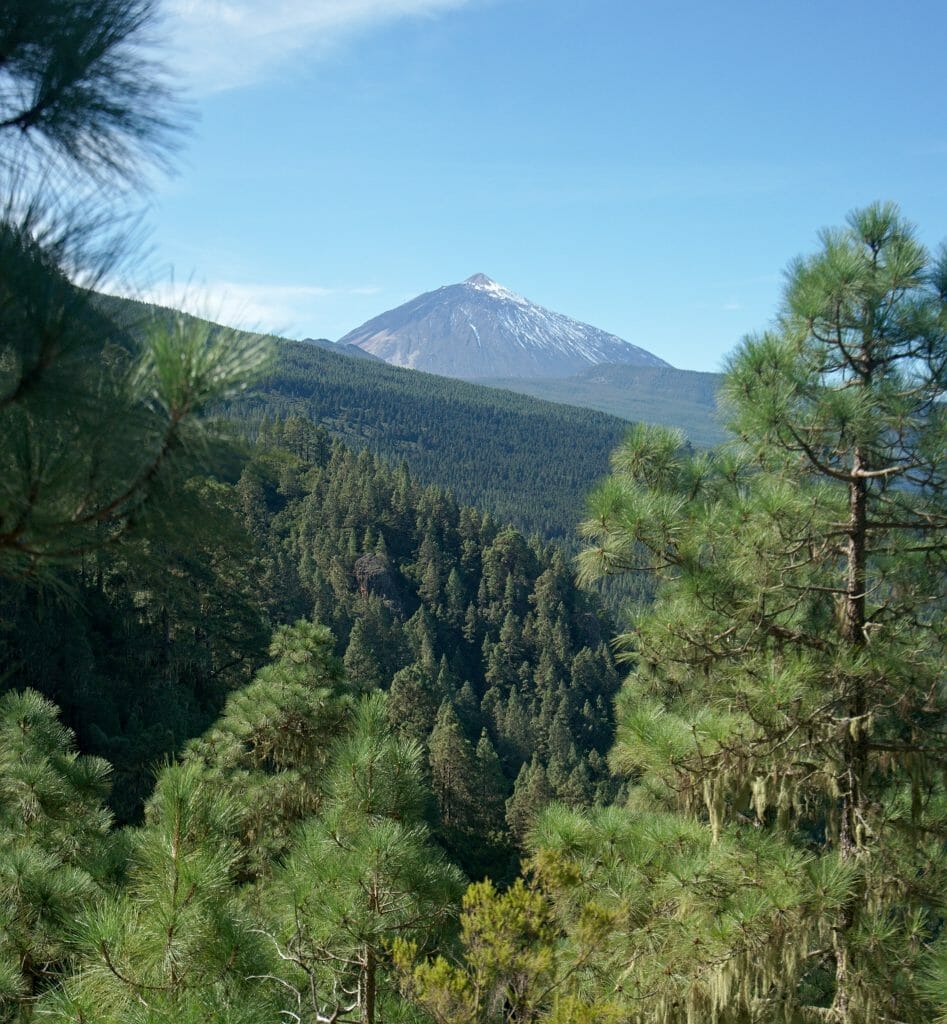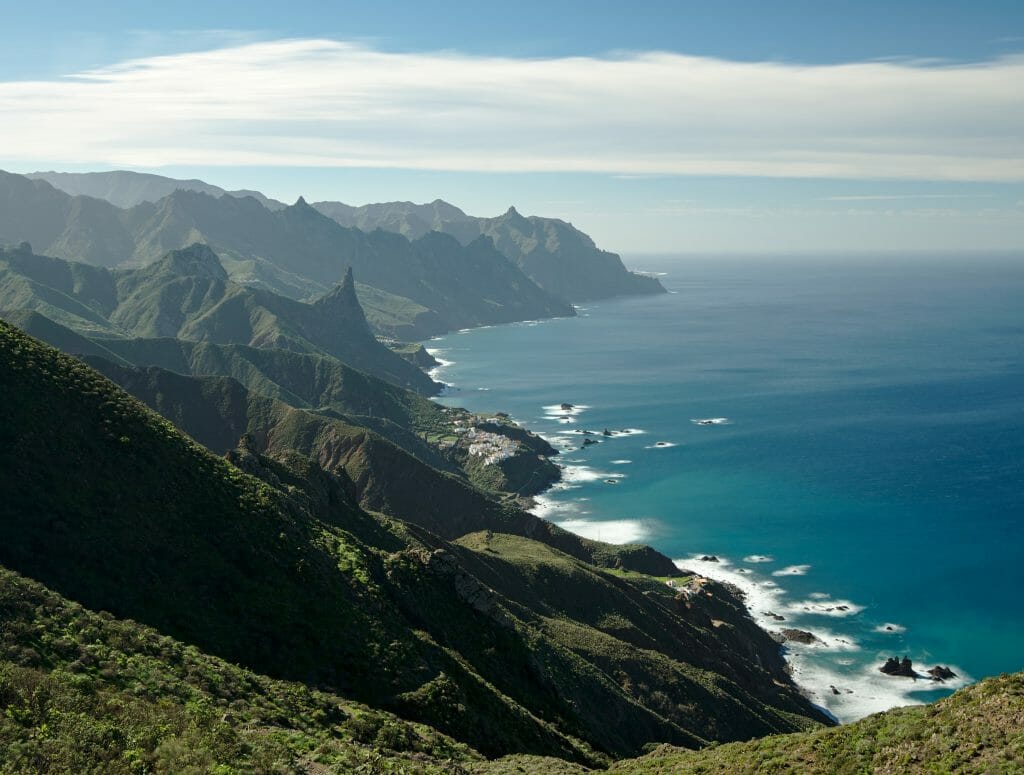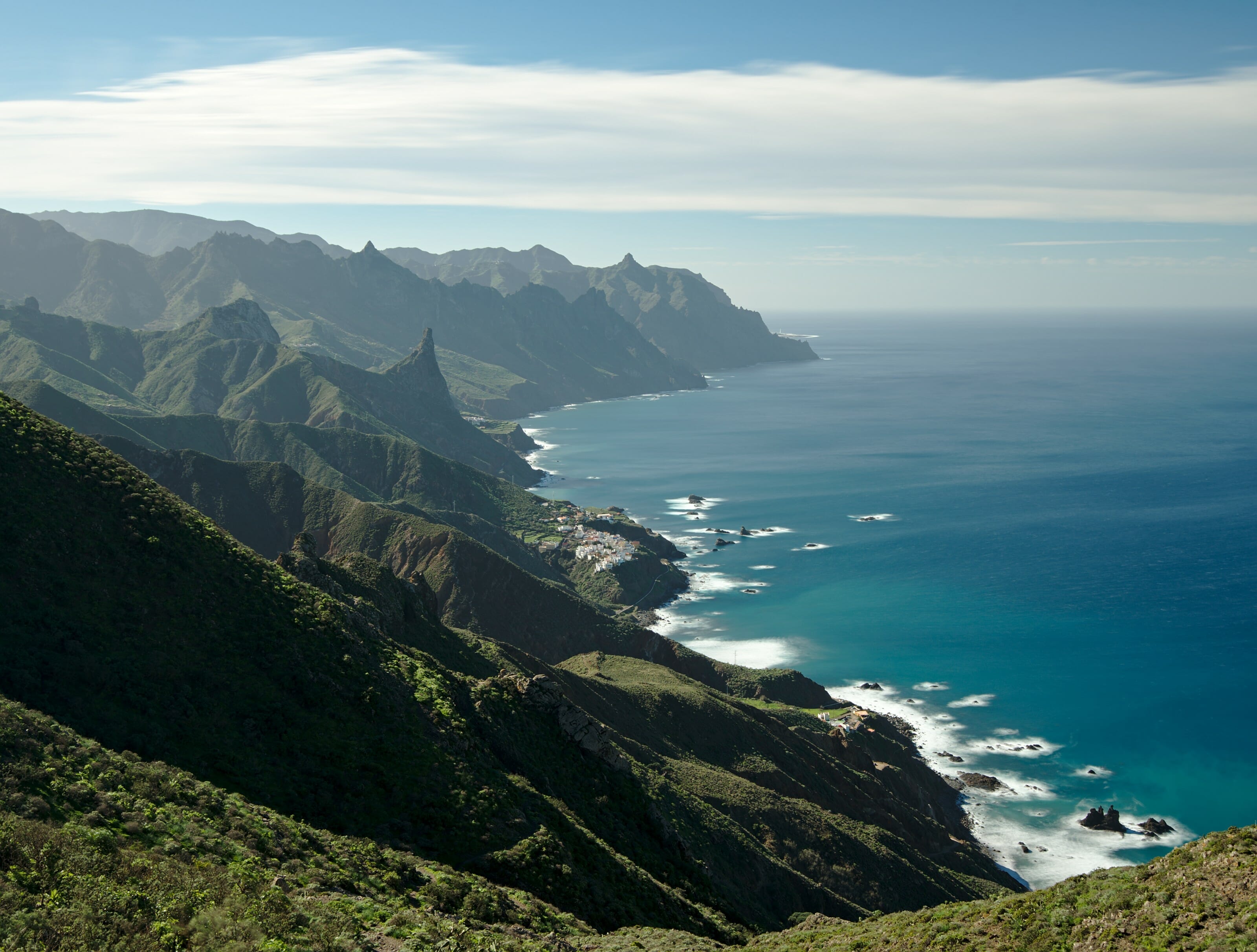 We never travelled with our van in these areas (we just rented cars on Rentalcars), even though it is of course possible to rent camper vans as well. The budget will be more consequent than for a car, but if you take into account the price of the nights and the fact that you can prepare your own food, it becomes more reasonable. To find a van, we advise you to look on Yescapa.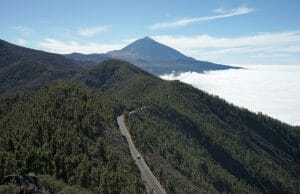 It is of course also possible to come to the islands with your own vehicle by taking the ferry. For the Balearic Islands it is really easy and relatively affordable (count 300€ to 400€ for a return trip for 1 van with 2 people, the price will depend on the height of your vehicle). The journey takes about 7-8 hours.
For the Canary Islands it's a lot longer (about 39 hours of travel) and about 900€ for the round trip for two seat and about 1500€ if you wish to stay in a cabin. It may be worthwhile to bring your own vehicle if you plan to stay for a long time, but if it is only for a short stay, it will probably be more advantageous to rent a vehicle there.
FAQ Road trip in Spain
Here is a small selection of questions that we regularly receive on our social media chanels as well as in various blog posts.
What is the best month to go to Spain?
Ahhh, definitely the question we received the most! Hmm it's always hard to say! But in my humble opinion, Spain is truly a "all year-round" destination. There are no particularly "bad months" but simply destinations that will be more suitable depending on the season.
For example: we advise you to avoid the months of December to March along the northern coast. This is the wettest period and the cold can be quite present. During the winter months, it is better to head to Andalusia or even the Canary Islands if you want some good weather and mild temperatures.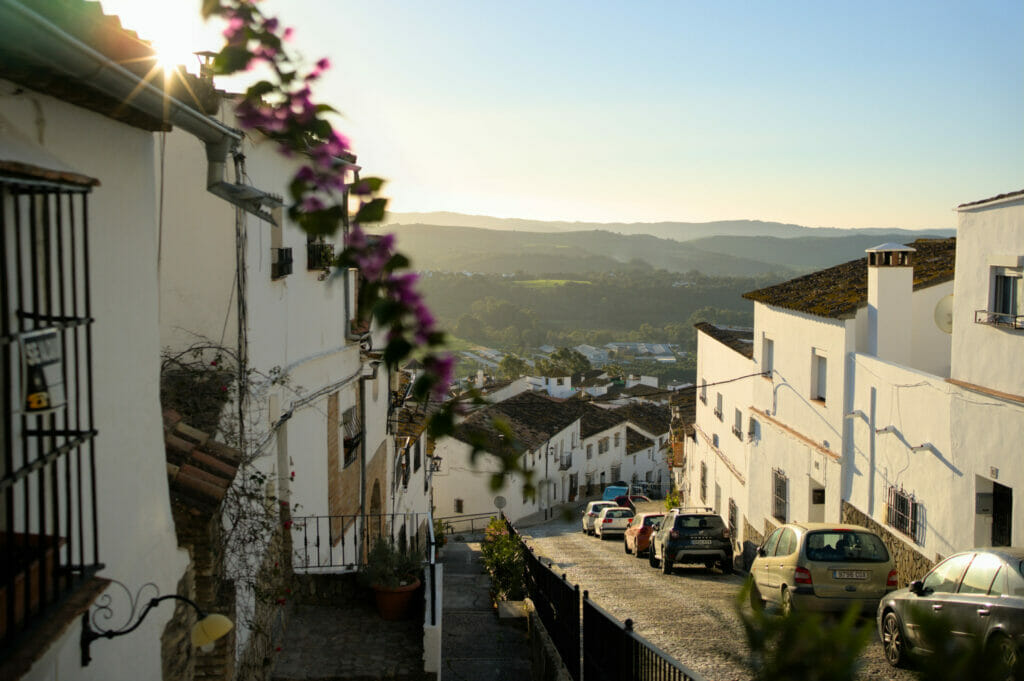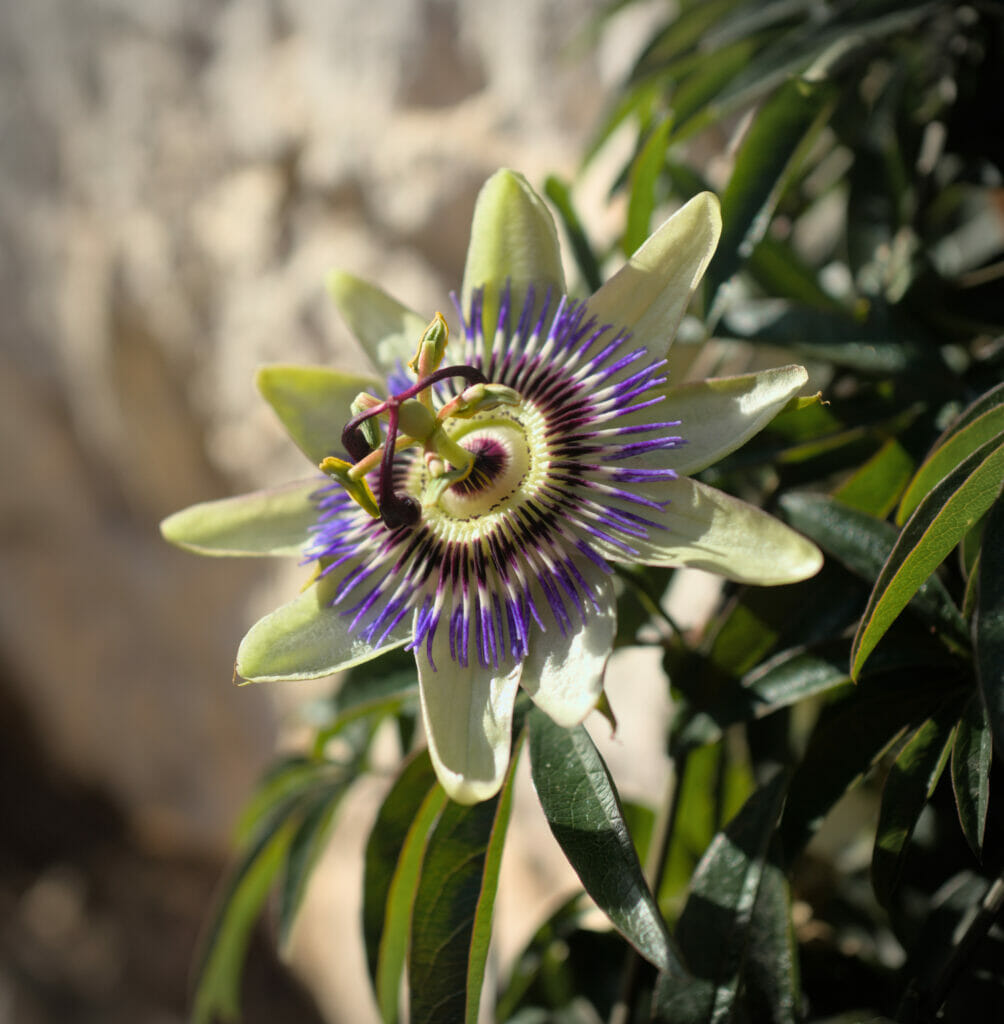 In the middle of summer, i.e. July-August, I would advise to avoid the extreme south of Spain. Temperatures can be extreme there, and when you travel with your car/camper van it is not particularly pleasant. Instead, favor the north coast or the west of the country.
Which city(ies) to visit on the Iberian Peninsula?
We are far from being specialists when it comes to major cities 😉 We admit that we are more interested in hiking and wide open spaces than in cultural visits. After that, we have to admit that in Spain there are many cities that are simply beautiful!
Madrid : Spain's capital is known for its renowned museums, such as the Prado Museum, as well as for its many parks and gardens.
Barcelona : This cosmopolitan city is famous for its Gaudí architecture, notably the Sagrada Familia, as well as for its lively nightlife and beaches.
Sevilla : This Andalusian city is famous for its historical heritage, notably the Giralda and the Alcazar, as well as for its lively cultural life.
Valencia : This coastal city is known for its futuristic gardens by the architect Calatrava, as well as for its beaches and local cuisine.
Grenada : This Andalusian city is famous for its historical heritage, notably the Alhambra, as well as for its lively cultural life.
Bilbao : The Basque city is known for its modern architecture, including the Guggenheim Museum Bilbao, as well as for its cultural and gastronomic life.
Toledo: A UNESCO World Heritage Site, the city is considered one of Spain's architectural gems. Toledo is known for the Cathedral of Toledo, the church of San Tomé and the Alcazar of Toledo. Read our article
Ronda : The city is famous for its romantic bridges and its breathtaking views of the Guadalevin Gorge. A place where there is a "je-ne-sais-quoi" in the air that makes you feel good! Read our article
Santiago de Compostelle : this city located in the northwest of Spain is famous for being the final destination of the famous "Route of Santiago" or "Camino de Santiago". It has been a place of pilgrimage for centuries for Christians and is considered one of the most important religious destinations in Spain. The city is also known for its historical heritage, including the Cathedral of Santiago de Compostela, which houses the tomb of Santiago.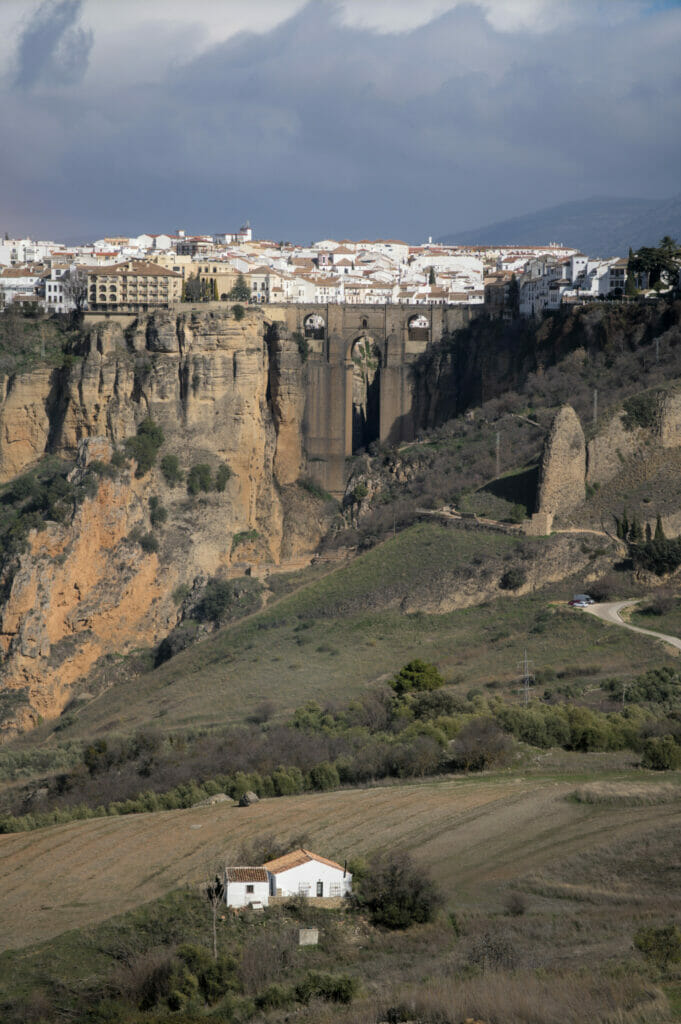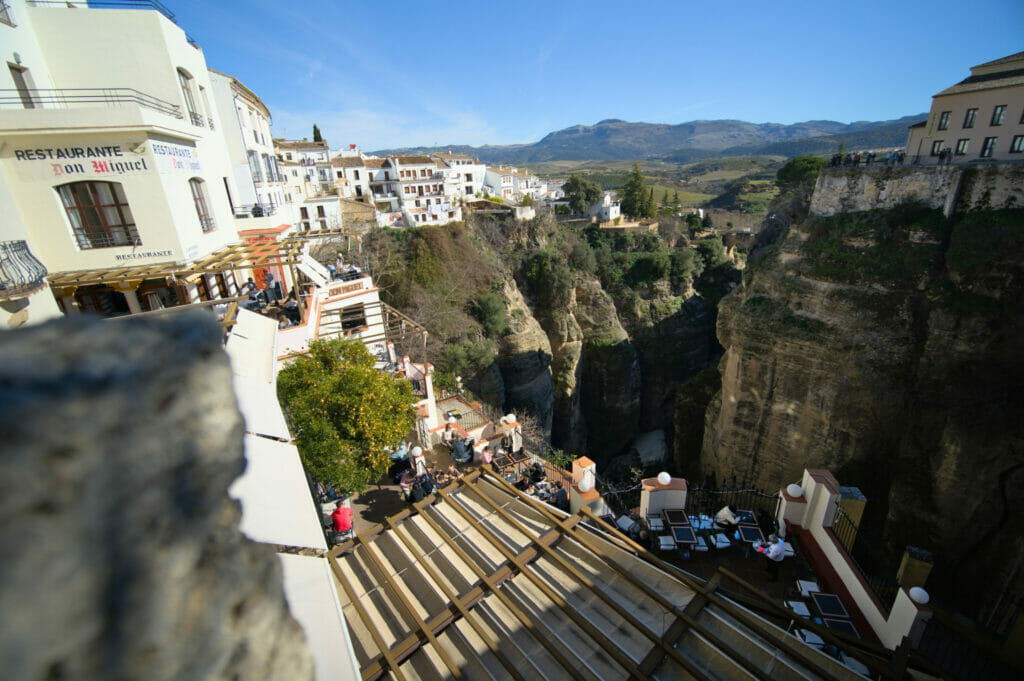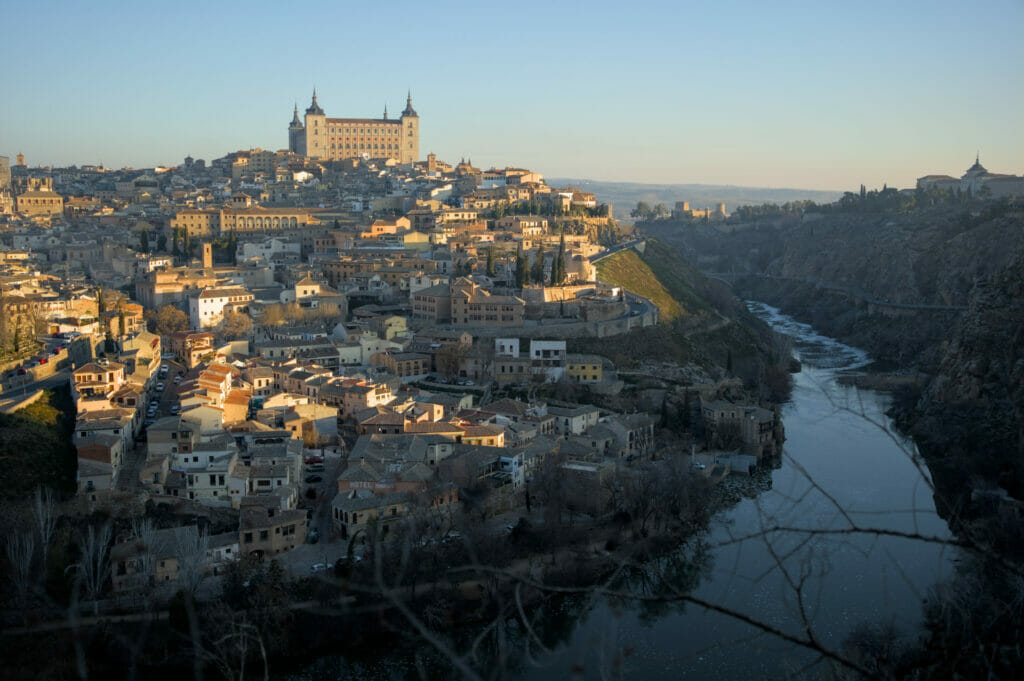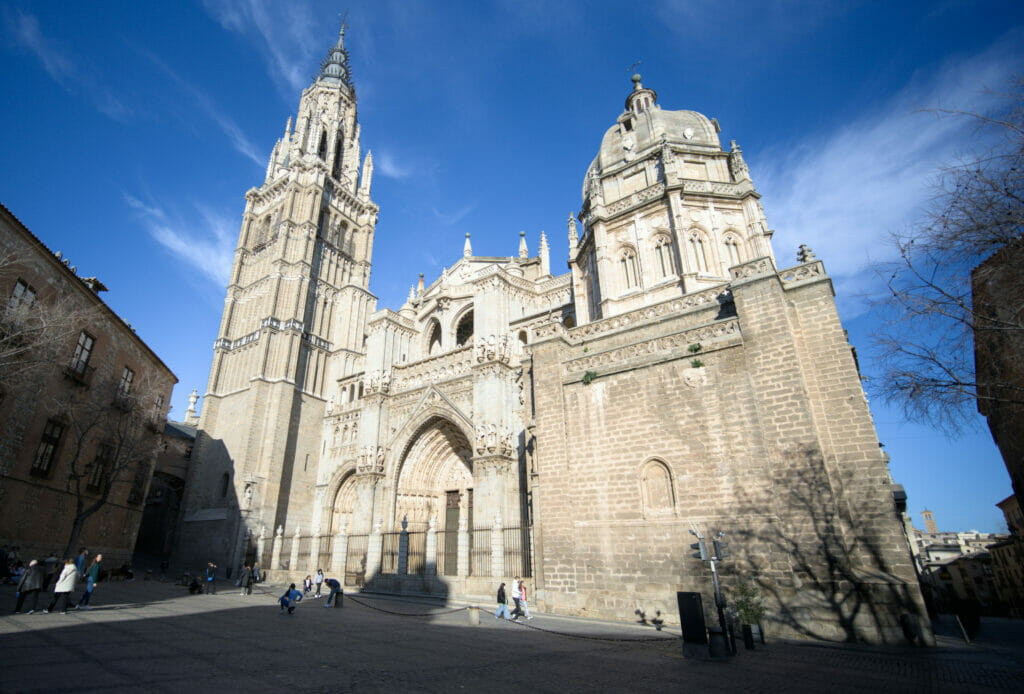 Where to spend the winter in Spain in a van or camper?
Andalusia without any hesitation! We spent a little over 2 months in Andalusia with our Dahu van and we simply loved the experience. The weather was great and the temperatures were mild (it varies from place to place, but we were generally between 12°C and 20°C). It's really an ideal weather for hiking and discovering the cities with relatively few people.
Where to go in Spain to be by the sea? Best beaches in Spain?
This question does not have a ready-made answer and also depends greatly on what you intend to do by the sea (and your sensitivity to fresh water) 😉 For example, for surfing, the best known and recommended places would be the tip of Andalusia (towards Tarifa), Tenerife, but also the north coast (Basque Coast, Asturias, Cantabria and Galicia). There is no (or little) surfing along the west coast.
For swimming on the other hand, this is where destinations such as the Costa Brava, Costa Blanca along the coast to Barcelona often stand out. This is where you will find the most sandy beaches.
After that, if you are not afraid of cooler water, we suggest you to look at Galicia too. The Atlantic coast has some absolutely heavenly coves and beaches (and much less crowded than those in the west). I'm thinking in particular of the beaches of La Lanzada, Grove, or those near Cabo Home.
Some images of the beaches in Galicia: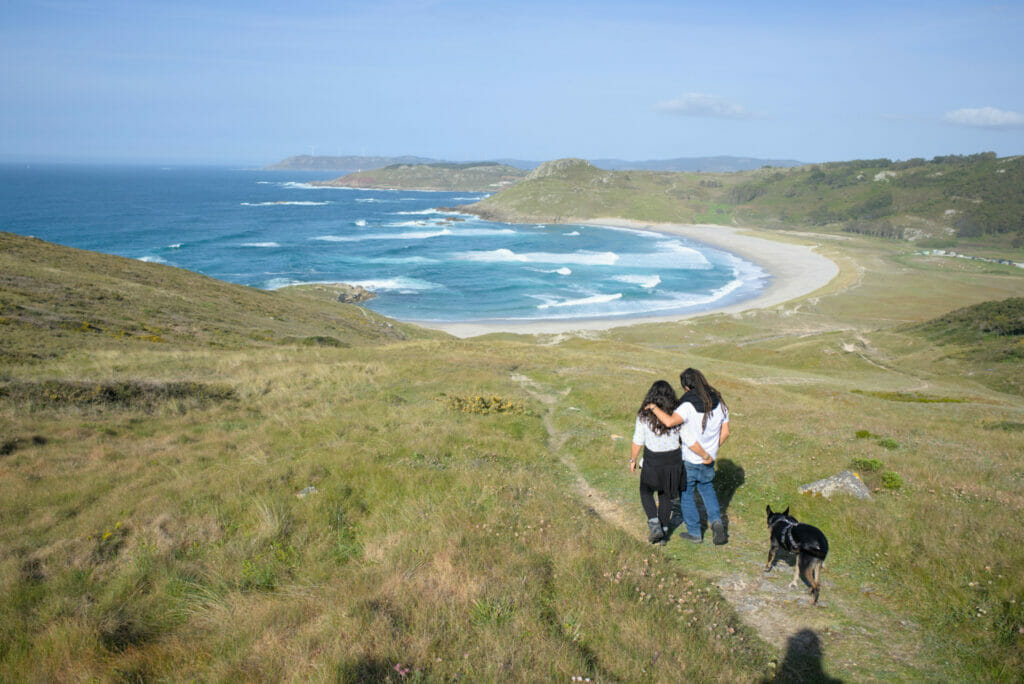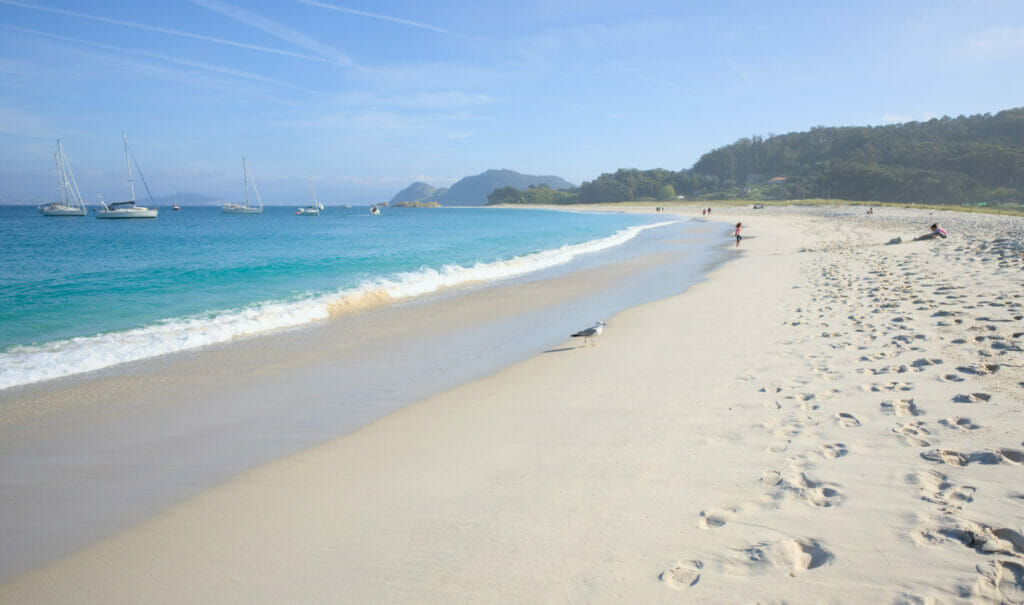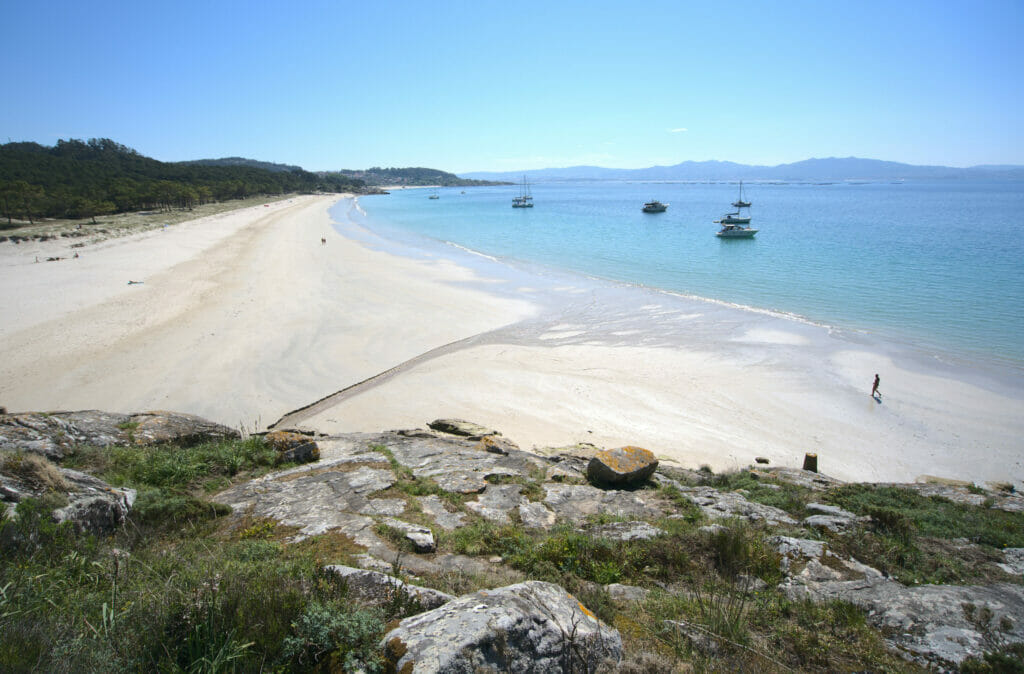 How to find things to do in Spain? Ideas for visits and hikes?
This is a question we are often asked for all our trips: how do we find ideas of things to see and do? Well, the answer is a mix of many things.
Travel Blogs: yes… we have a blog but we are also avid consumers of other travel blogs. For Spain you will find all our articles on this page (classified in chronological order)
Hiking applications and topographic maps: As hiking enthusiasts, we often choose our destinations based on the walks we can do there. In Spain, we use the Wikilocs application a lot and also tend to orient ourselves towards national parks, natural parks, etc.
In the cities and for excursions, we also regularly use activity sites such as GetyourGuide or Civitatis. This allows you to find free walking tours, cultural tours or tickets for events / activities. Both are equally good platforms, even if for Spain in particular we generally favor Civitatis (it is initially a Spanish company, their offer in the country is thus the mostattractive one)
Advice from other travelers we met along the way: whether while travelling with our van or by train/bus, we love to talk to locals and other travelers. It's often an opportunity to exchange and add things to our list. In Andalusia for example, we took a detour of several hundred kilometers after a couple of backpackers told us about their love for the Guadix region (and we are SOOO happy we followed their advice!)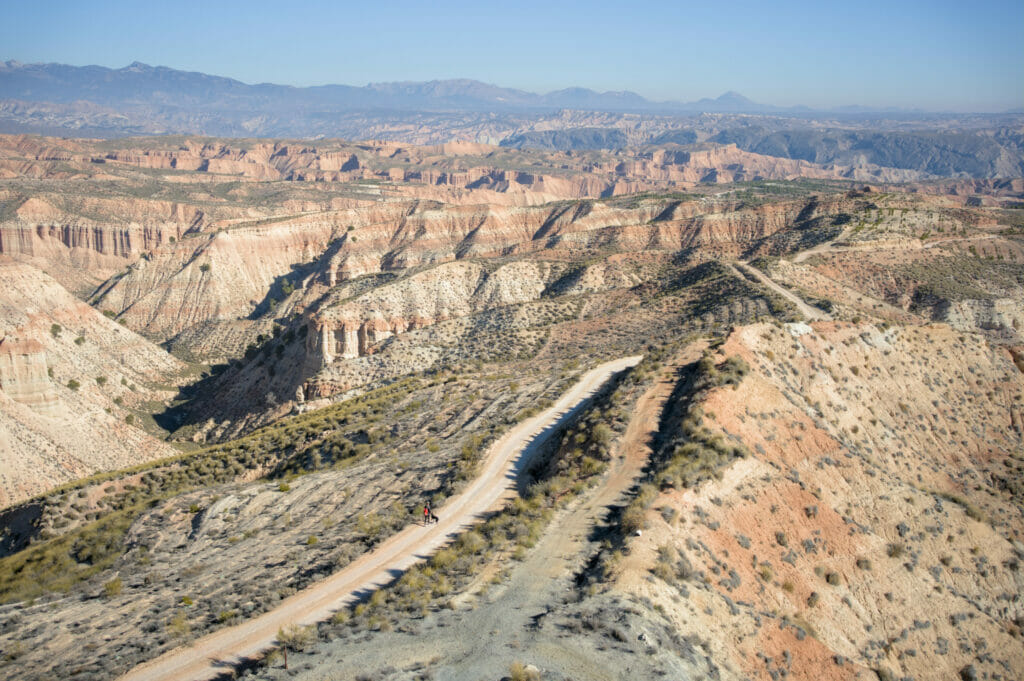 And if we had to choose only one, what is the most beautiful place in Spain?
Impossible to choose!!! Our first Spanish crush was on the island of Tenerife with its impressive Teide volcano… For the landscapes, I think we would choose Andalusia: the paradisiacal coast, the beautiful white villages, the almost infinite possibilities of hikes in the parks inland and the cities with a rich heritage.
For the people and the "life", our heart is in Galicia. We have made wonderful friendships there and the landscapes, although less mountainous, never cease to amaze us (and it is also there that we adopted our dog Winchy, so obviously we have a small special attachment to this place)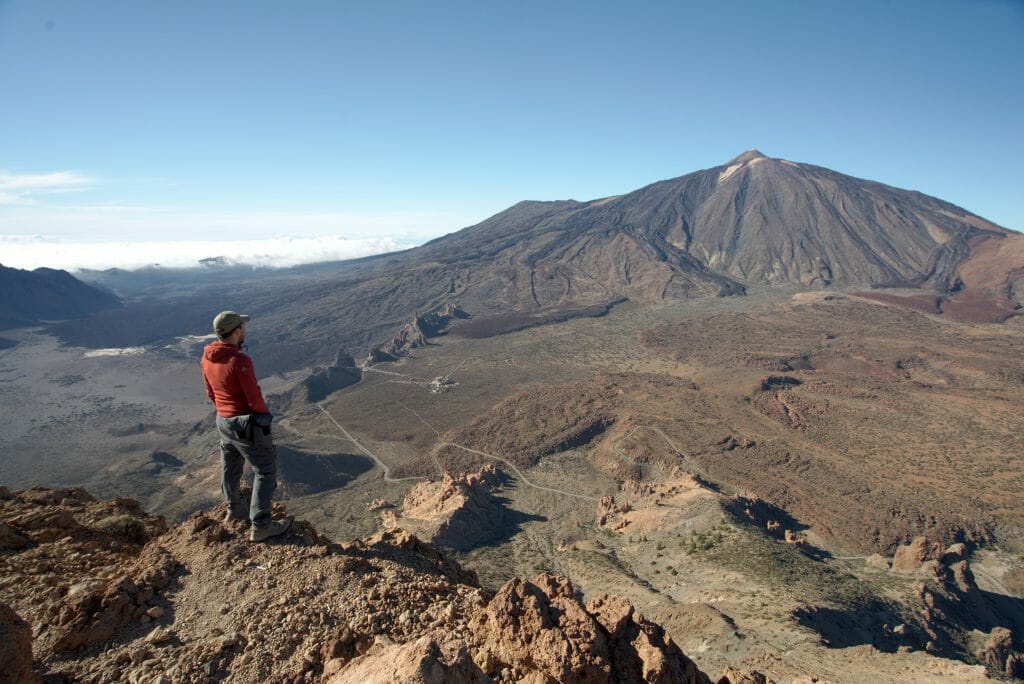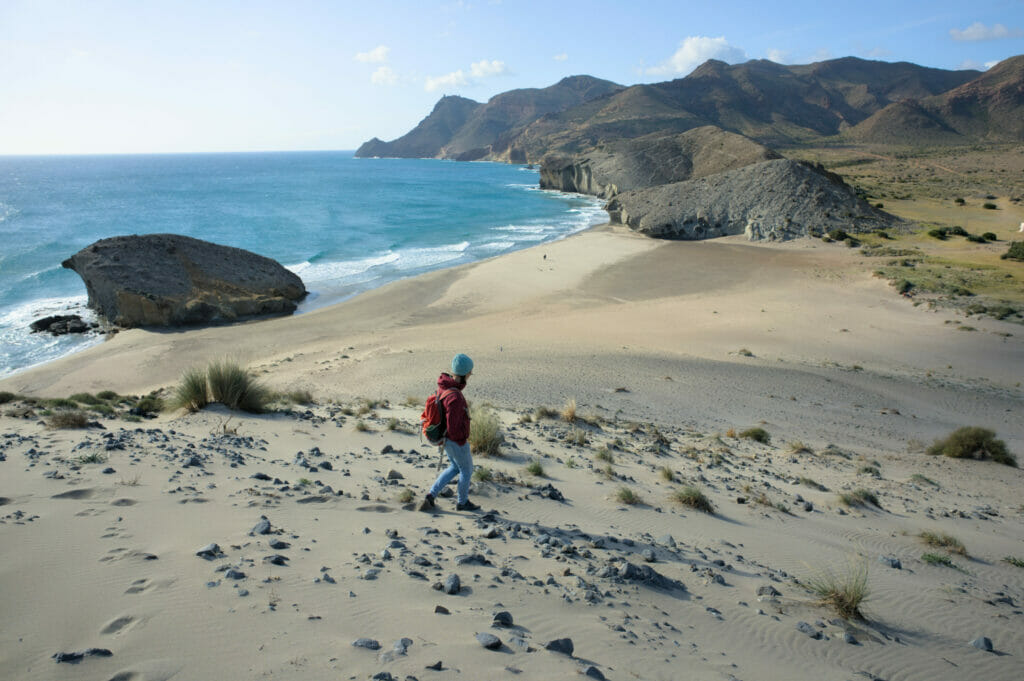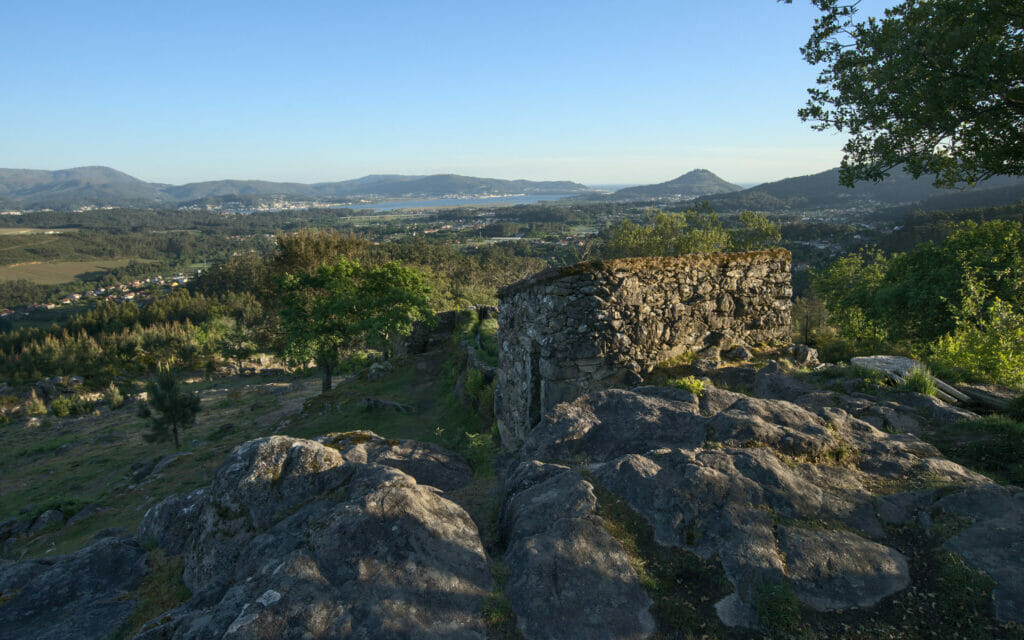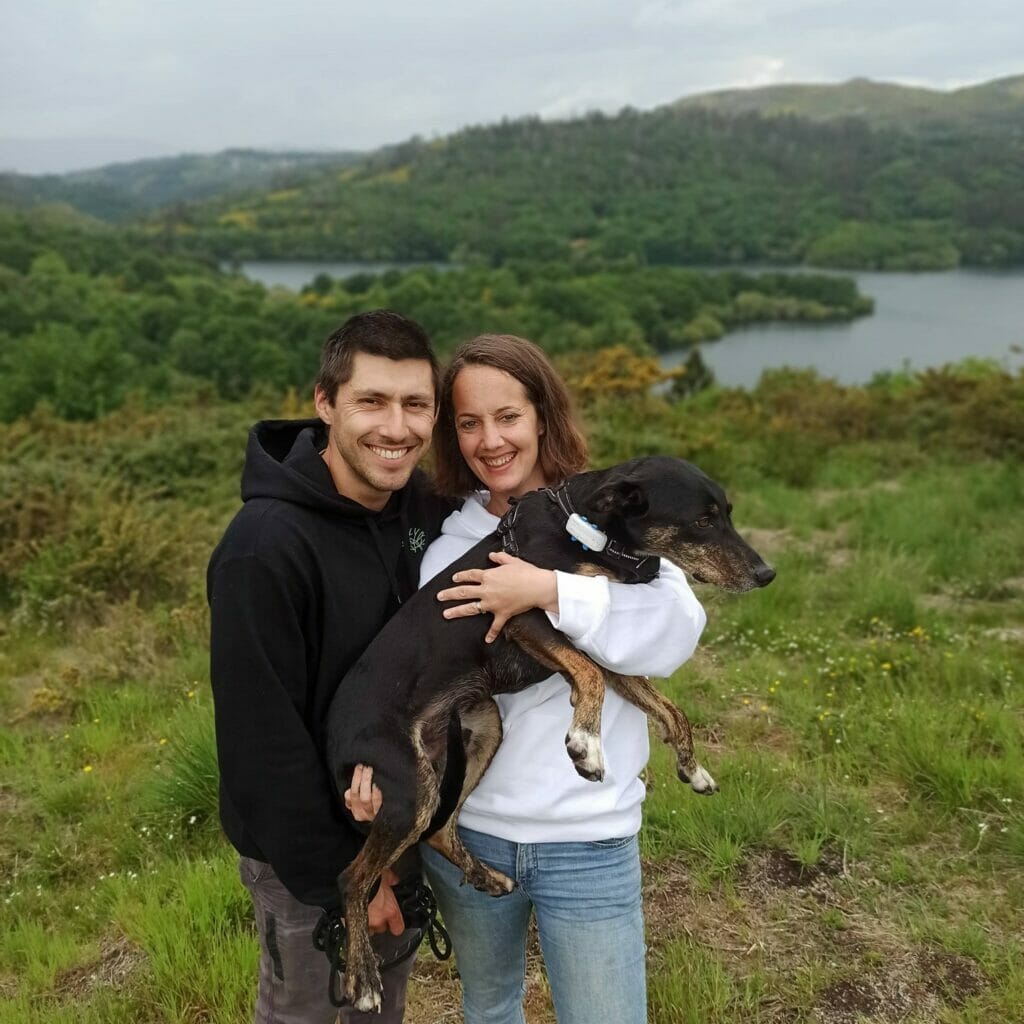 Our map of Spain : All our favorites and blog posts on a single map
To finish this article, I propose you a huge map of Spain with absolutely all our recommendations and favorites things to do and see based on our several road trips in Spain. I advise you to take the time to open this map on your computer and to read the different descriptions of the pins and to zoom on the regions that interest you. You will find addresses, things to see, sleeping spots but also our articles which detail more a certain region.
In general: look for a green spot close to the favorites and it is likely that you will find all the details in the corresponding blog post.
This article contains affiliate links to partner sites. By using our links you do not pay anything extra, but we will get a small commission. The affiliate links help us to provide you with free, independent and ad-free content.
Pin it