It's time to take a look back at our winter spent in Andalucia with our van "Dahu". From December 2021 to February 2022, we spent almost 10 weeks driving the Andalusian roads and discovering the incredible variety of landscapes of southern Spain. From the beaches of Cabo de Gata or the Costa de la Luz to the desert of Gorafe and the magnificent region of Ronda, we really had a blast!
Roadtrip in Andalucia, the second attempt was the right one
If you have been reading us for more than a year, you may have noticed that this 2021-2022 winter program was a bit of a second attempt for our 2020-2021 project. Last year we came to Galicia and had in mind to stay there for 1 month and then go down to Andalusia and Portugal.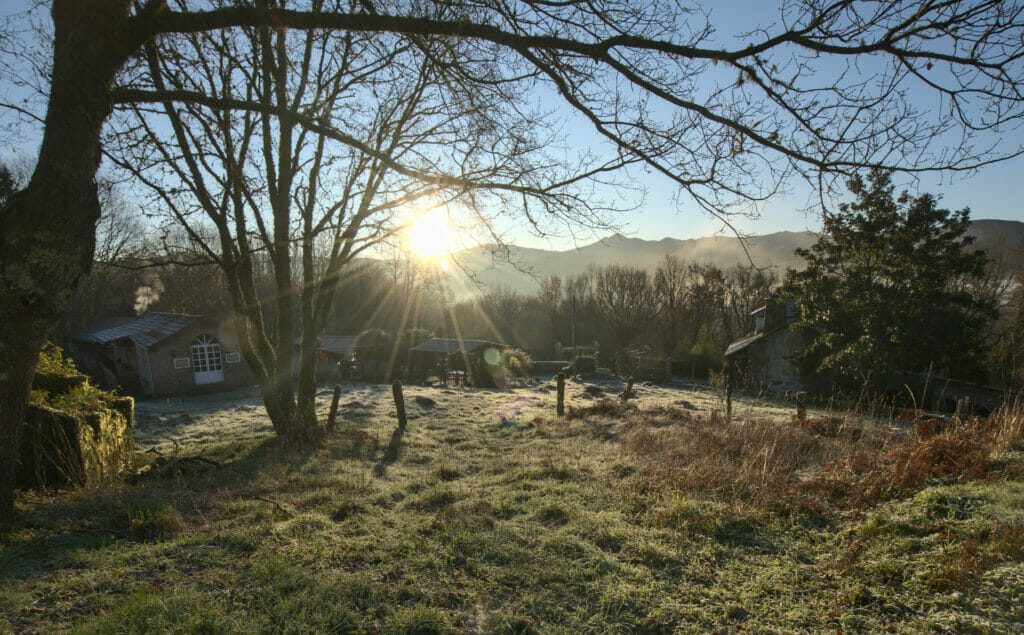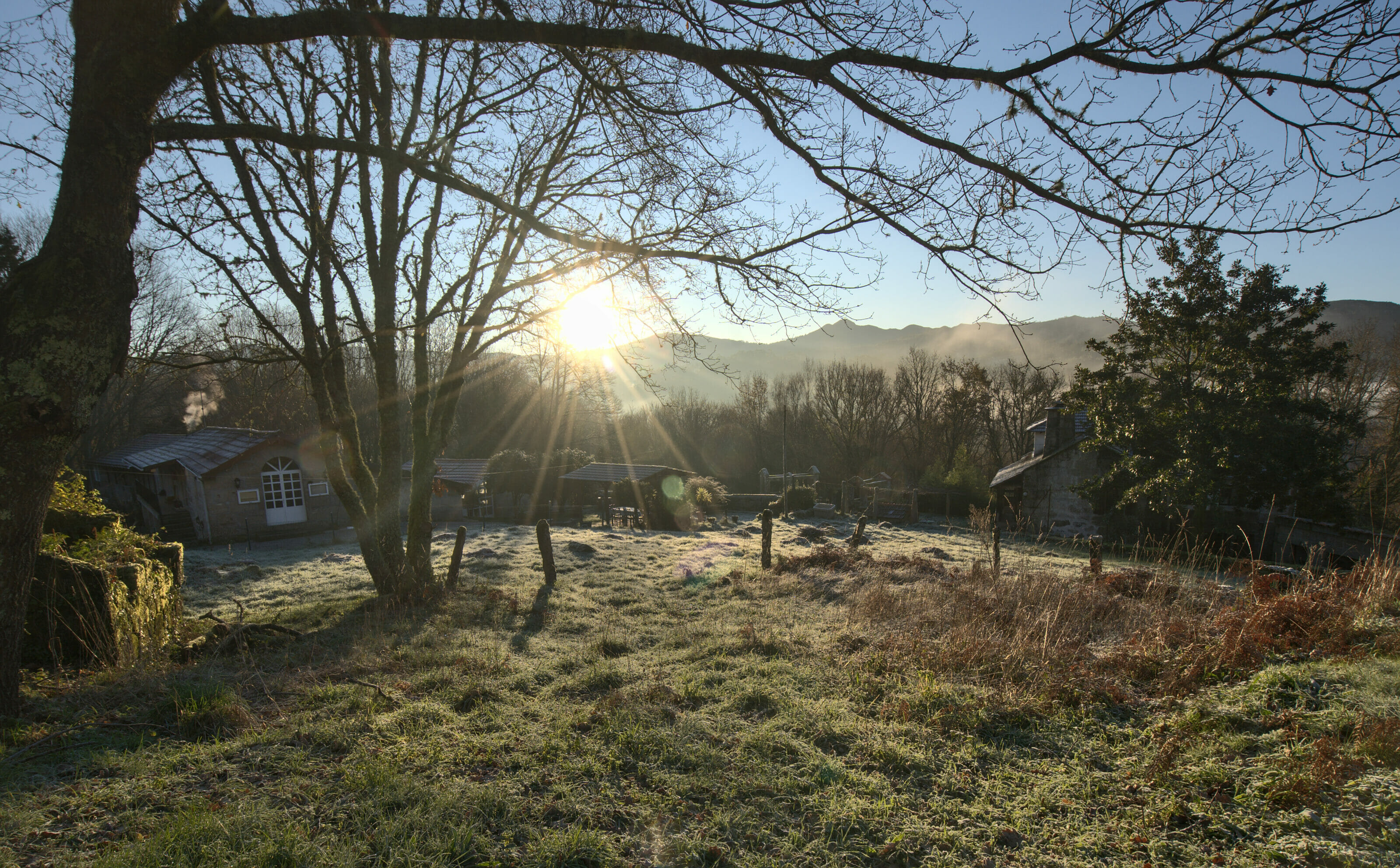 A new covid outbreak and a strict confinement in Spain made us review our plans and we finally stayed 5 months in Galicia 😉 Delighted with our stay in Galicia, we returned to Switzerland with a touch of regret for not having seen the south… In short, this year we were not going to let the opportunity slip away!
Our detailed roadtrip itinerary: have we visited all of Andalusia?
To begin with, we thought we'd show you a bit of the places we've been. Because no, even in 10 weeks, we didn't see "all" Andalucia. Actually, we really enjoyed taking our time, and in some places we stayed almost 2 weeks.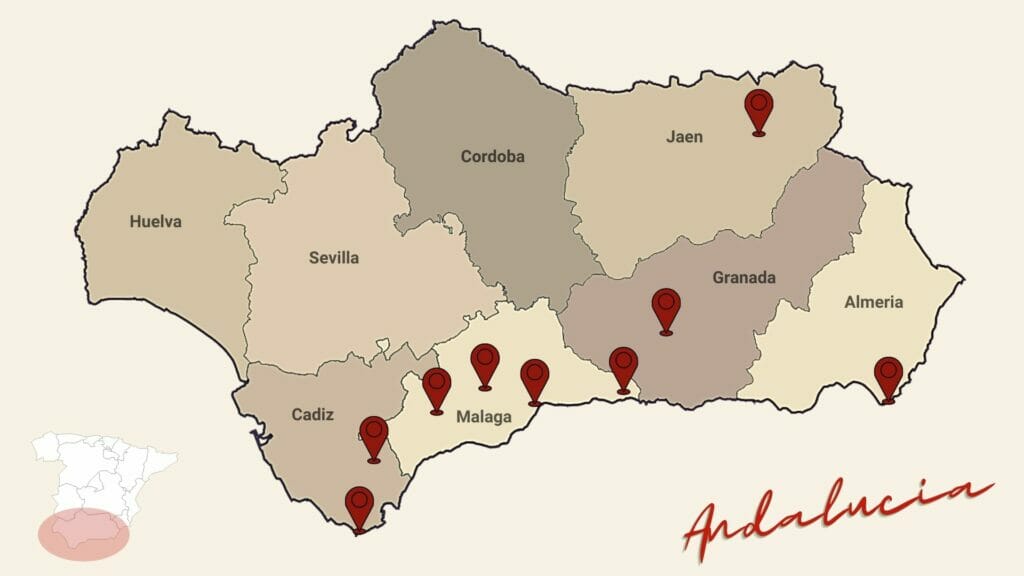 The dots on the map correspond to the different places where we stayed "long". As you can see, we concentrated a lot on the provinces of Almeria, Granada, Malaga, Cadiz and Jaen.
We passed by some of the others, but we clearly didn't take the time to explore them further so you won't find any articles on our blog about these places. However, for the others there should be something to inspire you 😉
You will find absolutely all our articles dedicated to Andalusia on this page (14 articles in total).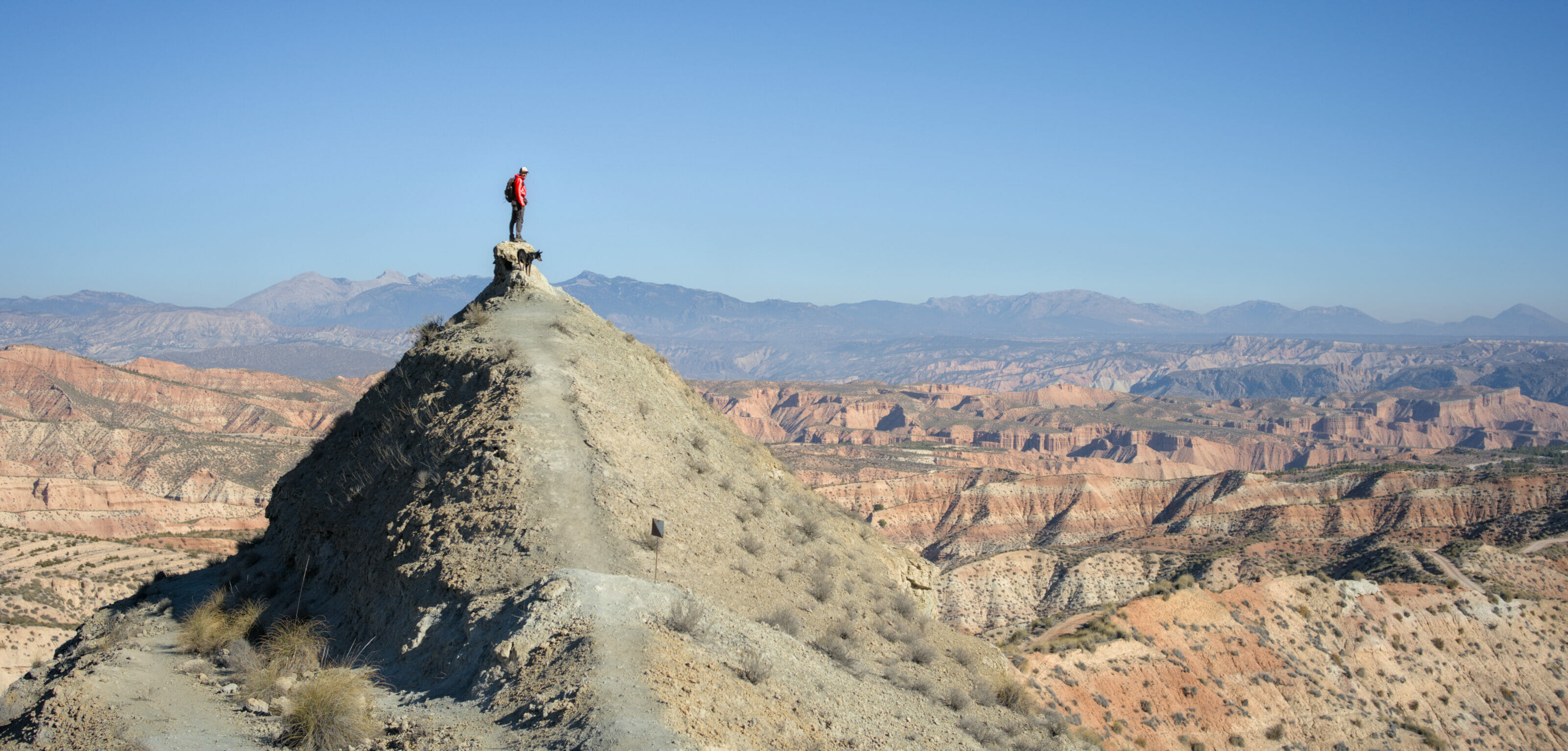 Travel budget in Andalusia: we share our expenses
Let's go straight to the heart of the matter if you want… We have taken the habit of being 100% transparent on our travel budgets in order to give you an idea if you are preparing a trip. Of course, a travel budget is a very personal thing and it will depend a lot on your way of traveling and the type of accommodation/restaurants/activities you choose, but let's say this can give you an order of magnitude.
Enough blabla, here is what we spent during our 10 weeks in Andalusia (for 2 people):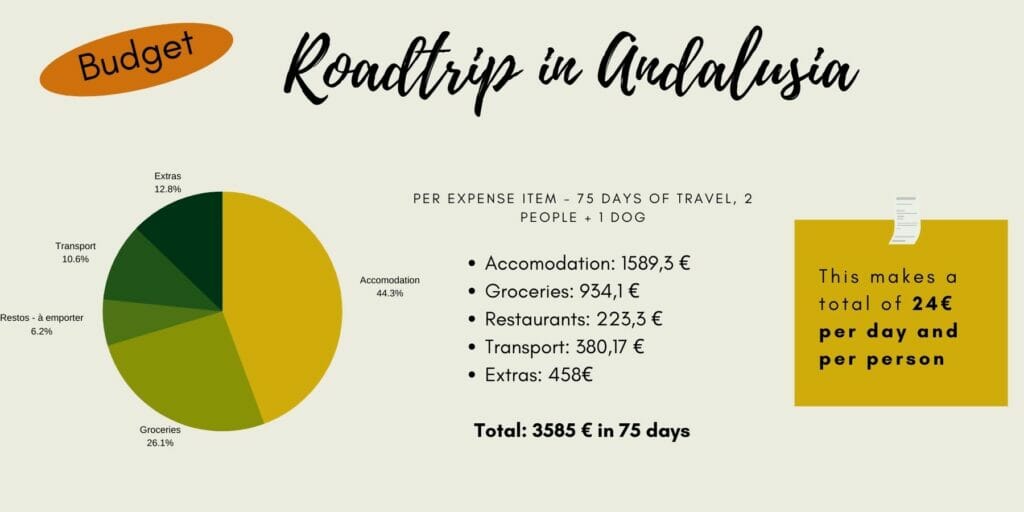 The above figures include absolutely all our expenses on site. This budget does not include our fixed costs "at home" such as taxes, health and travel insurance, cell phone plans, etc…
A few remarks about our budget:
Accomodation: As this is the most important expense item, I think it is important to add some details. We travel with our van and maybe this amount seems huge to you… In fact, since we work while traveling we also like to rent apartments from time to time to be more productive. Moreover, we go to official camp sites from time to time for the same reason (when in a camp site we can be connected to electricity, we have network coverage or wifi, we can keep the roof open all day, we can take a hot shower etc…). During the 75 days of roadtrip we spent 29 nights in a rental apartment (average 40€/night. If you're curious, here are the apartments we rented: The one east of Malaga (we shared it with a friend) and the one in Jimena de la Frontera), 24 nights in campsites (about 15-23€/night) or paying areas (about 10-13€/night) and 22 nights in "wild camps" or free areas (0€/night)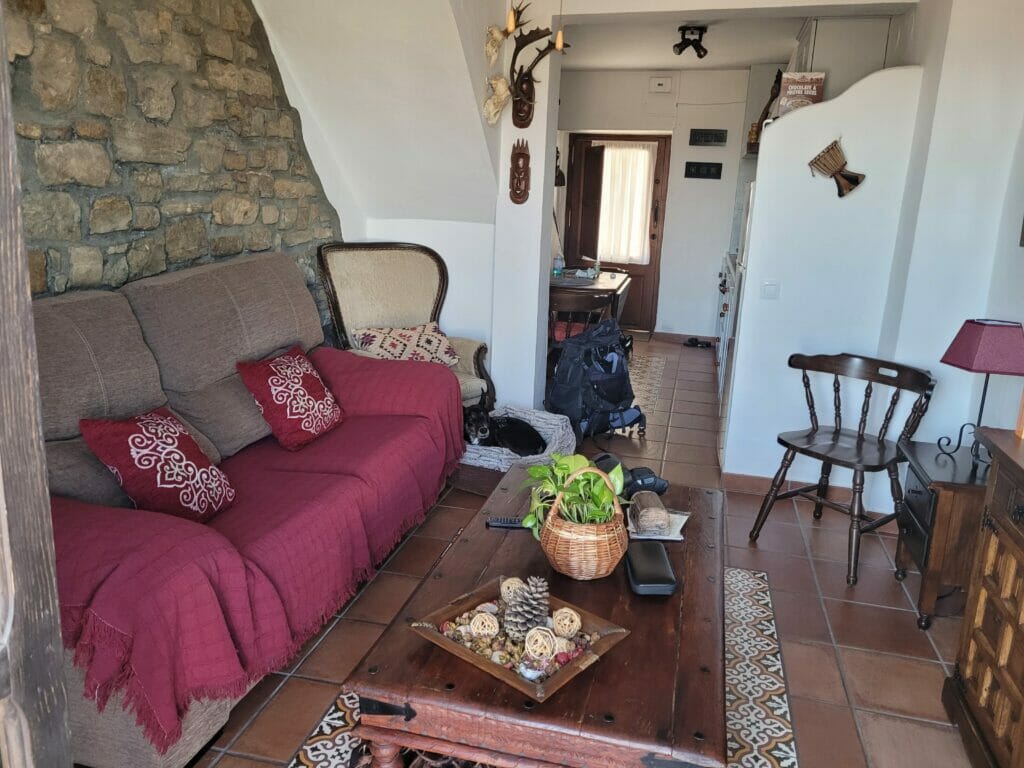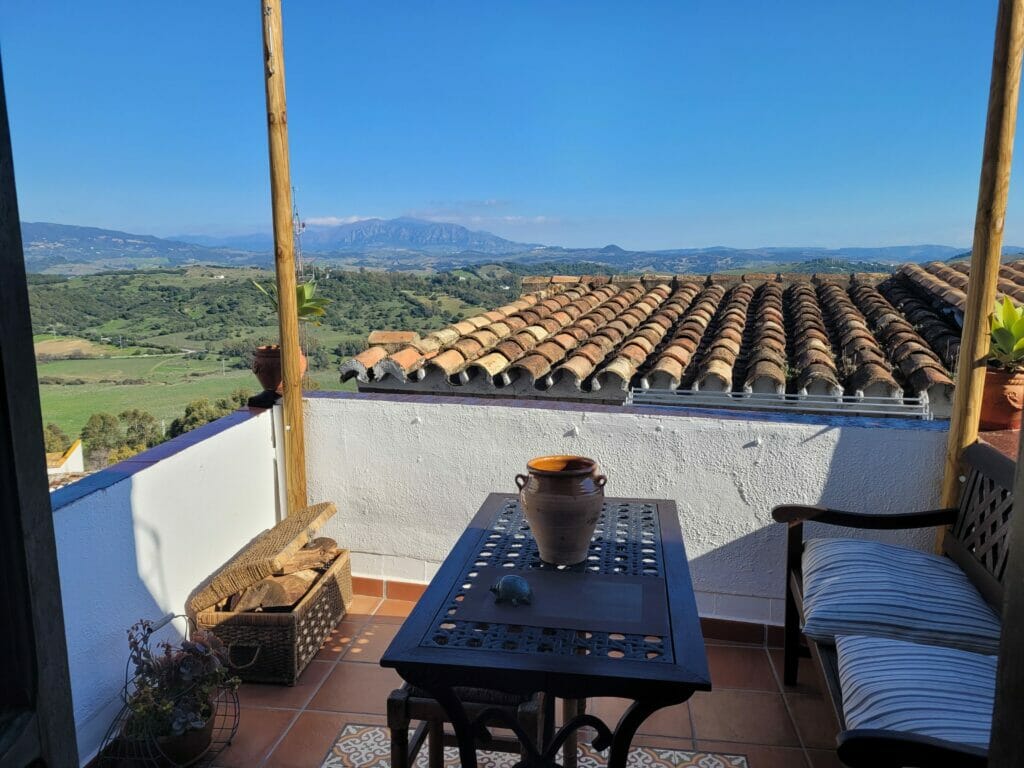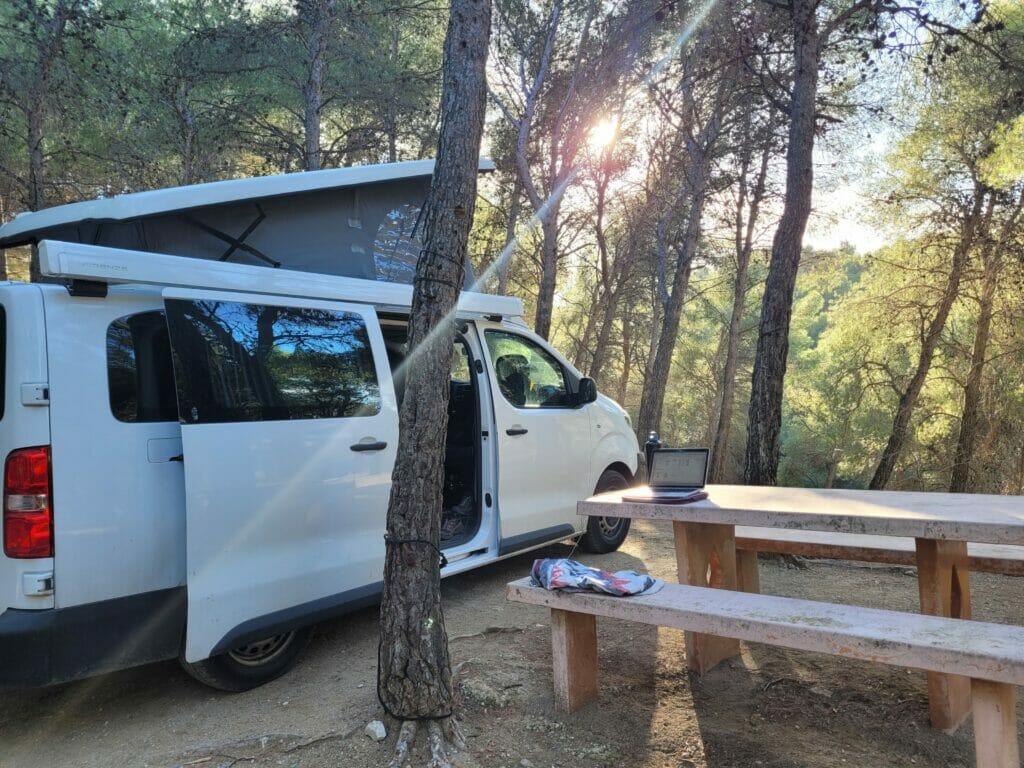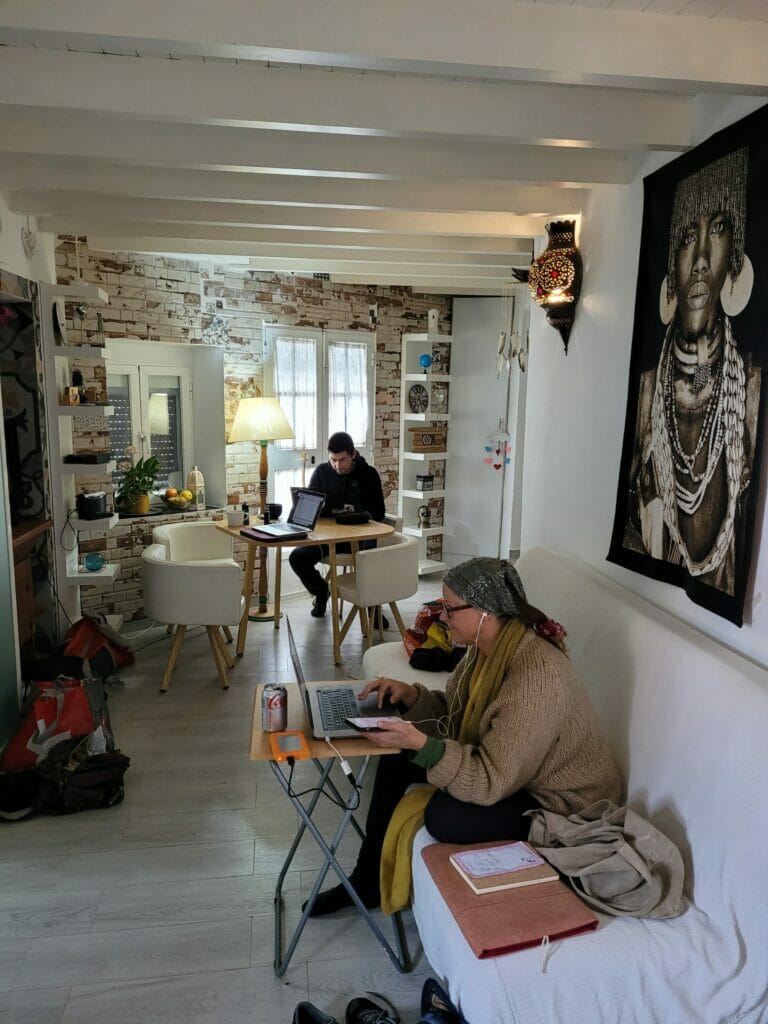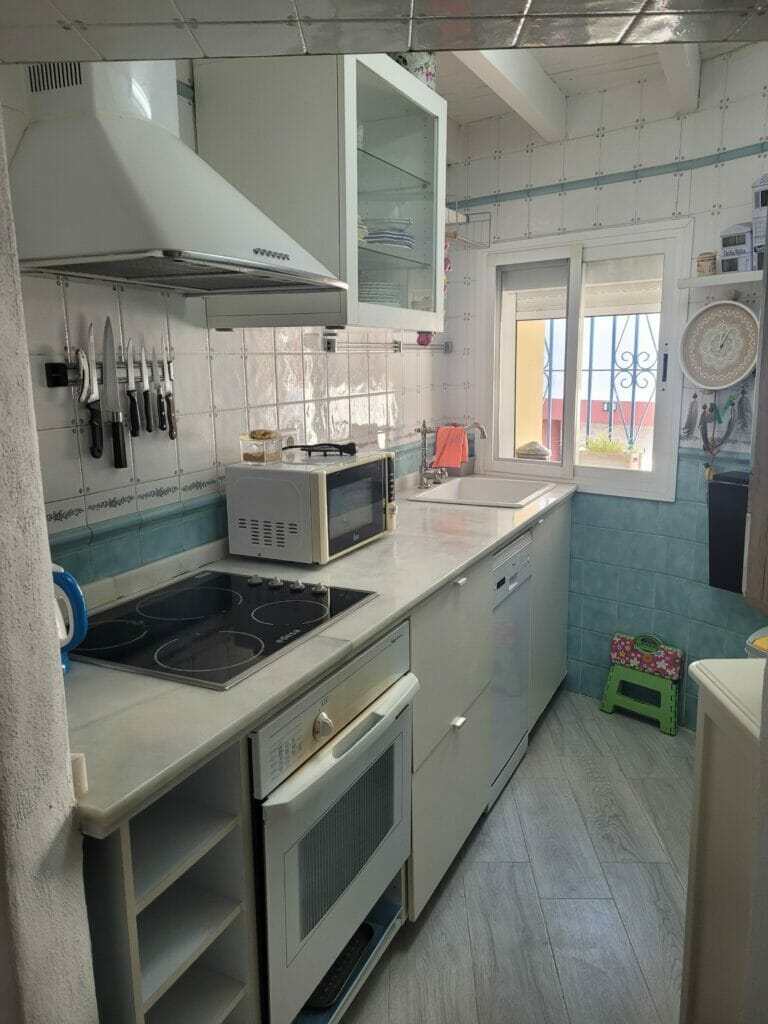 Groceries: The most important expense after housing. Here we find our shopping in supermarkets, grocery stores, markets. Whether in a van or when renting an apartment, we like to eat and cook well 😉
Restaurants: Our restaurant budget is relatively low if we consider that it is for 10 weeks (it includes meals in restaurants but also coffee or beer breaks on terraces). As we travel with Winchy (our dog), we probably went to the restaurant less often (6 times for a meal, the rest being for drinks). For the question of dogs, you should know that in Spain dogs are often tolerated on the terrace, but inside it is more rare.
Transport: Transportation is largely a matter of fuel consumption of Dahu. There are some parking lots in this category too, but it is minimal. And we did not take any paying highway during this road trip. Of course, if you rent a van and don't travel with your own vehicle, you have to add the rental budget. PS: yes… at the time of the road trip the gas price was still 1,4€-1,5€ per liter… Today (April 2022) the bill would have been much higher!
Extras: This category includes a little bit of everything else. You can find activities, museums, but also a stop at Decathlon or wine purchases/souvenirs to bring back to our loved ones.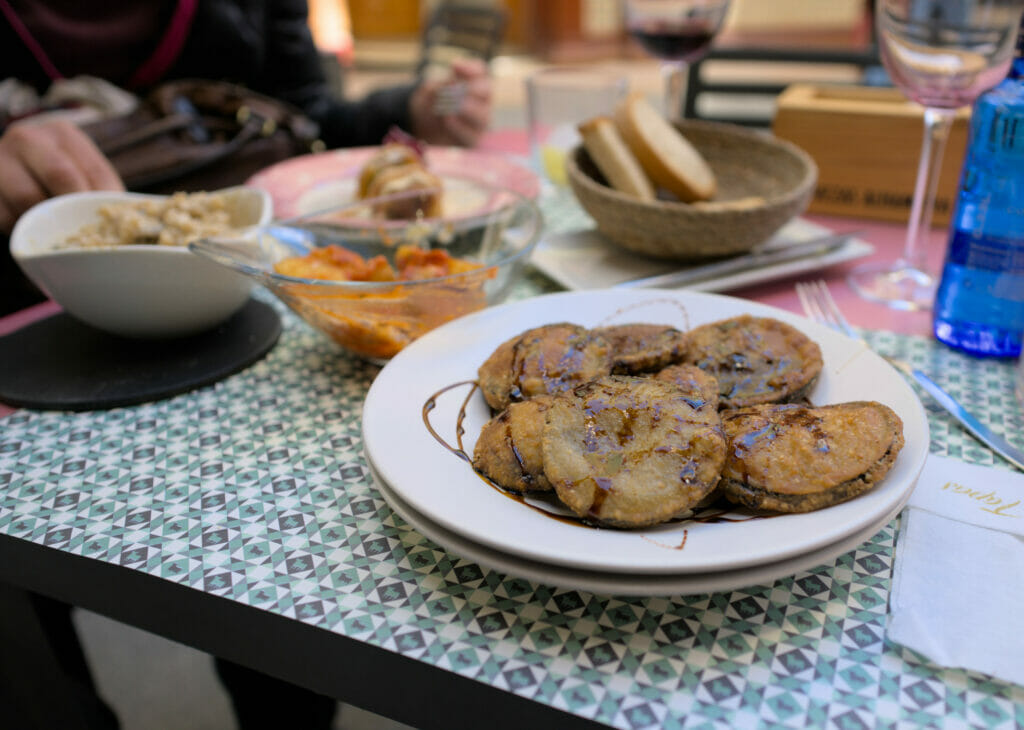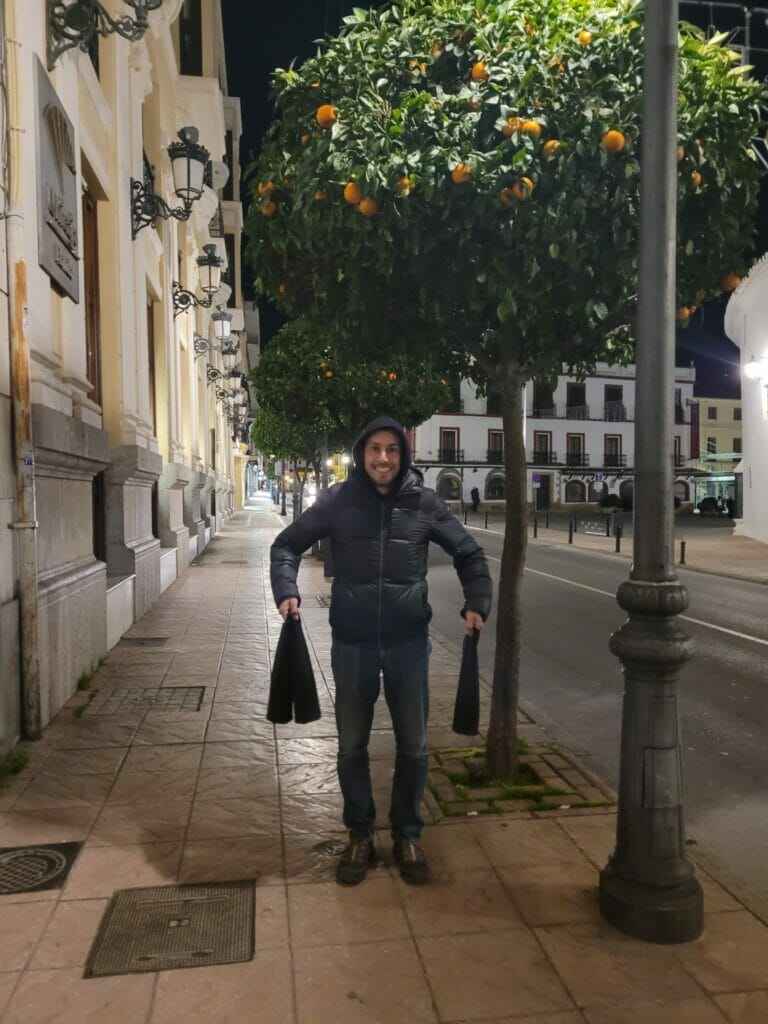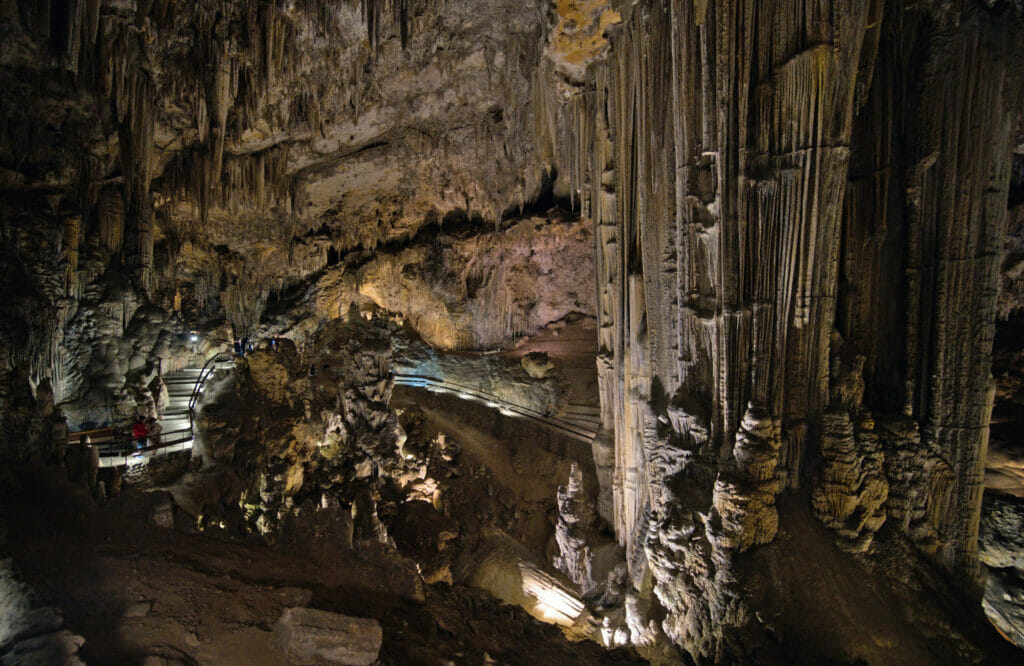 Andalusia by van: our experience and advice
We really enjoyed Andalusia by van! For us, these 2 months have been a beautiful adventure filled of nature and beautiful landscapes! After, you will probably notice that we carefully avoided cities like Granada, Sevilla or Malaga (which we already knew).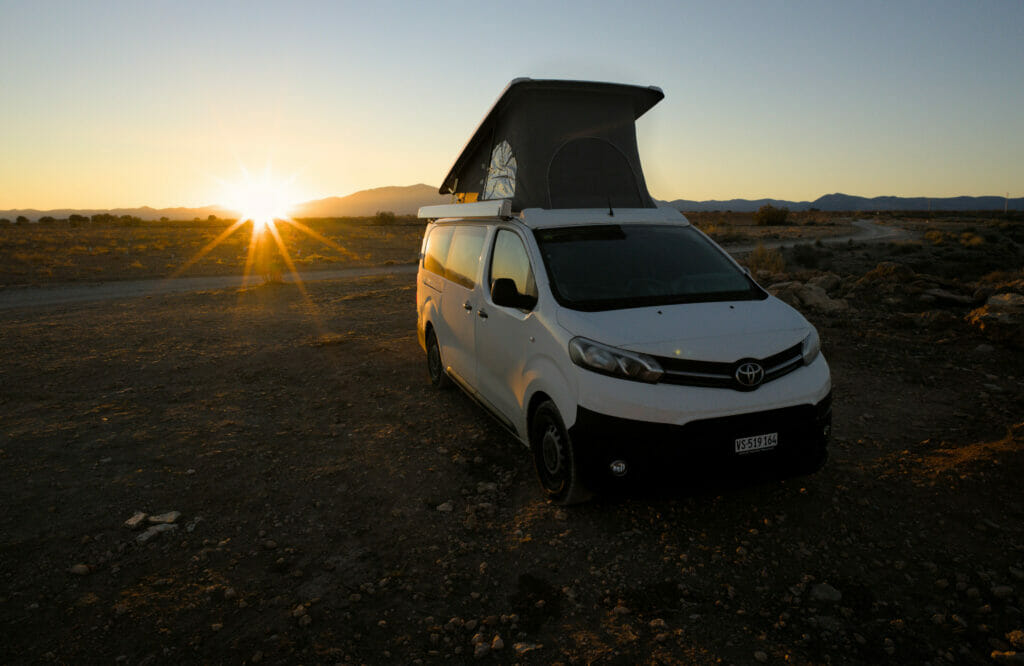 The choice to avoid the cities was linked to our more nature-orientated desires of the moment but also to the ease to travel there with a van… The big cities are not the ideal place for a stay in a van (difficulty to park, no or few options where to spend the night, security problems for the vehicle if we leave it during the day).
And let's be honest, we also wanted to avoid visiting a city with Winchy (he is less afraid than at the beginning, but he is still more at ease in nature than in a big city). Anyway, the beautiful cities of Andalusia will be for the next time!
Where to sleep with your van in Andalusia?
Ahh… THE big question! 🙂 In Andalusia, it's a little bit like in Brittany: the more you go away from the coast, the more options you have! But globally, it is a destination that we really found easy to travel with a van!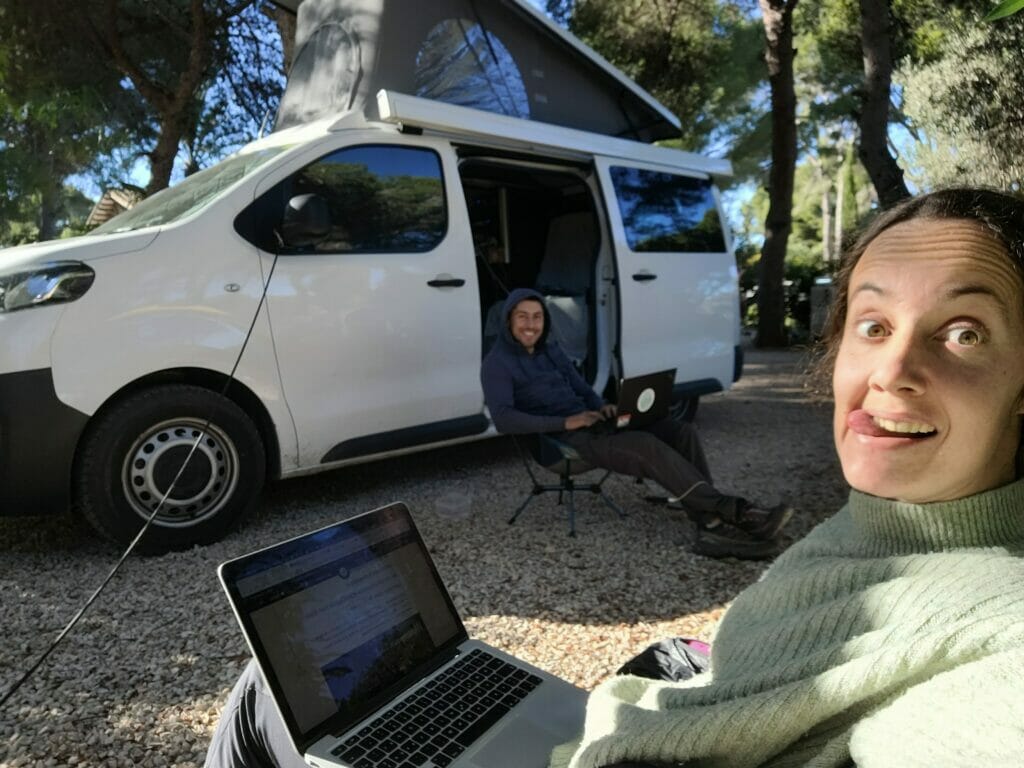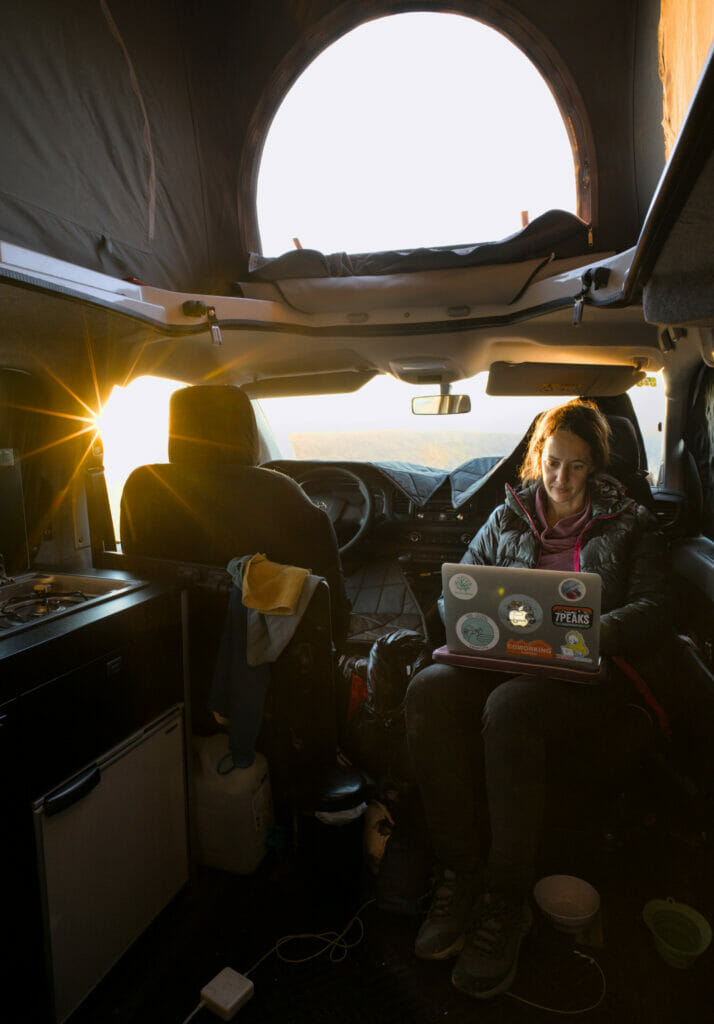 We have talked a lot with Spanish travelers (off season we were not so many foreign travelers) and it seems clearly that the rules are getting stricter… Height bars are more and more often installed along the coast and many parking lots now display signs forbidding parking from 10 pm to 8 am (because yes, in Spain there is a big distinction between wild camping and parking… as long as nothing is sticking out of the vehicle (step, awning, table, chair) a van is considered as parked and it is "in theory" impossible to be fined). In short, these parking bans are clearly aimed at vans and campers.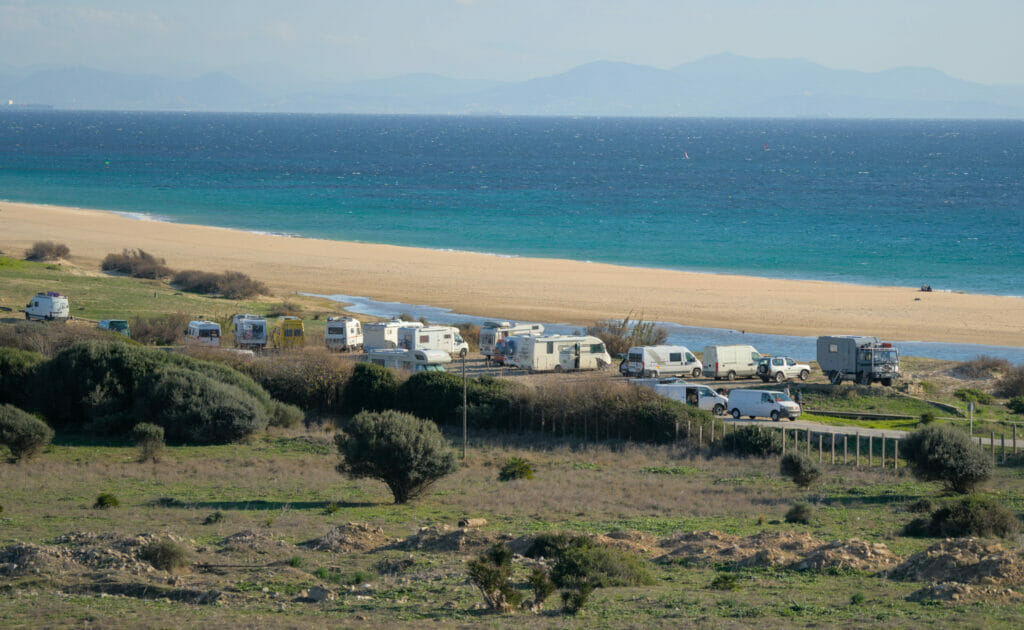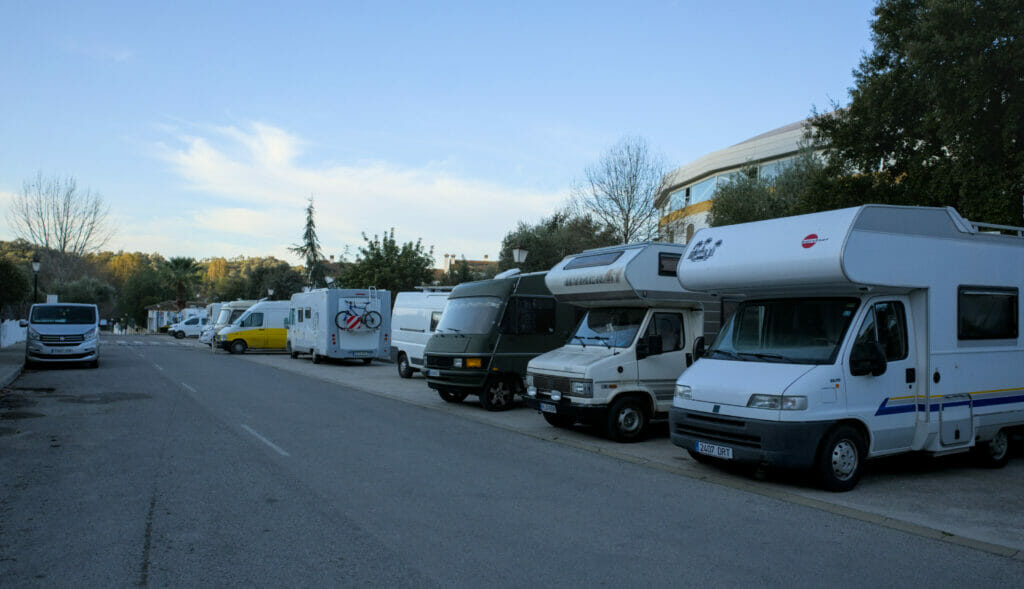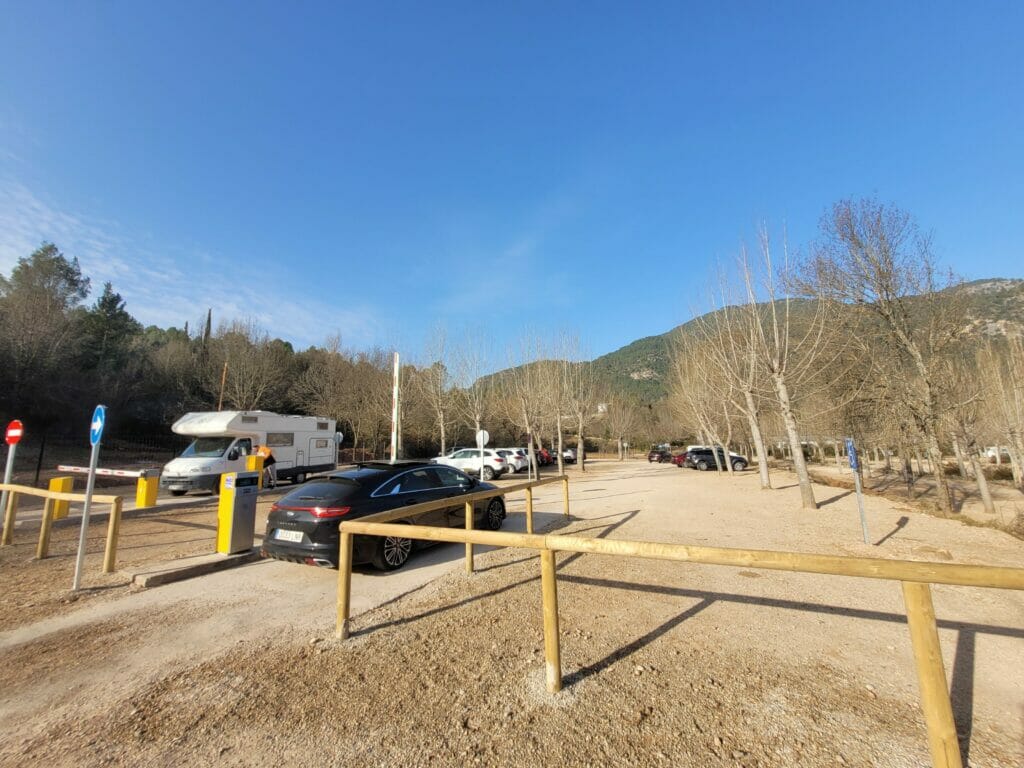 After, we will admit that out of season we NEVER had any problem to find a place to sleep. There are many nature spots and in the places where it is forbidden (natural parks for example), we find a very good offer in terms of campsites, paying or even free areas (we were astonished to find so many campsites open even in winter).
In which season to come to Andalusia for a roadtrip?
It is always difficult to give advice on "the best season" when we personally have only experienced one… For our part, we were in Andalusia from the beginning of December to the end of February and we found it quite ideal we must say! After that, it is important to note that we are much more fond of hiking than of the beach, so this may explain our enthusiasm for the "off season" 😉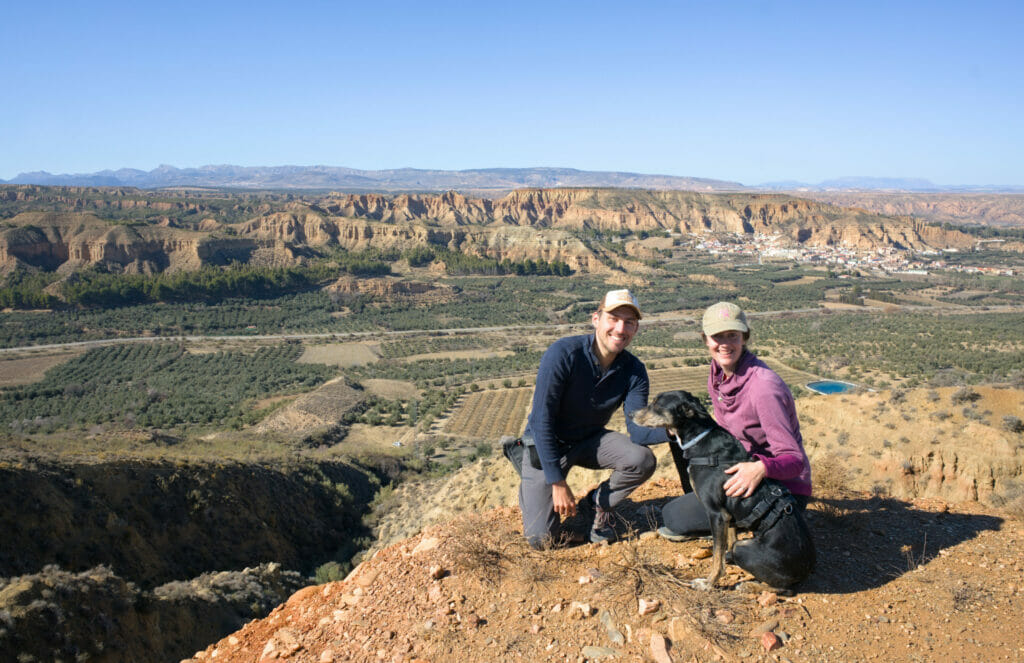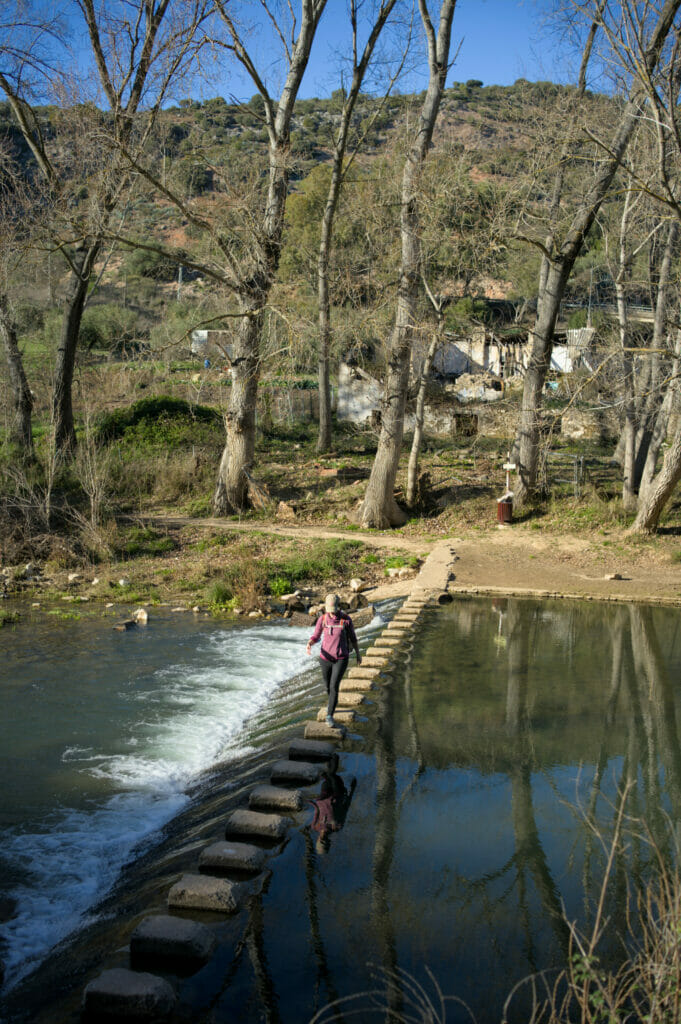 We'll tell you more about it below, but we had an absolutely incredible weather! I think that in 10 weeks, we must have had 6 or 7 rainy days (and even then, only small rainy days!) and the rest of the time it was simply always nice!
Temperatures vary a lot depending on the region and especially on the altitude… We spent nights in Tarifa where the thermometer didn't go below 12°C in the middle of the night and we had up to 23°C during the day. On the other hand, in places like Guadix or the sierra de Cazorla we found ourselves with ice on the windshield in the early morning even if during the day in the desert of Gorafe it can be quite hot (so big difference in temperature).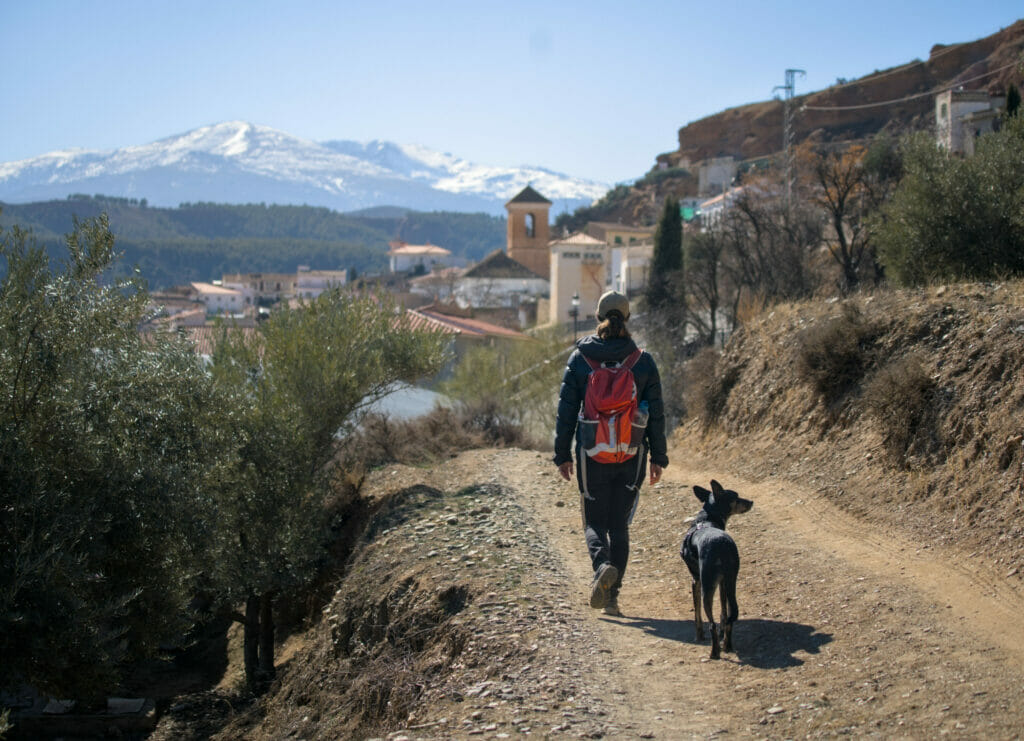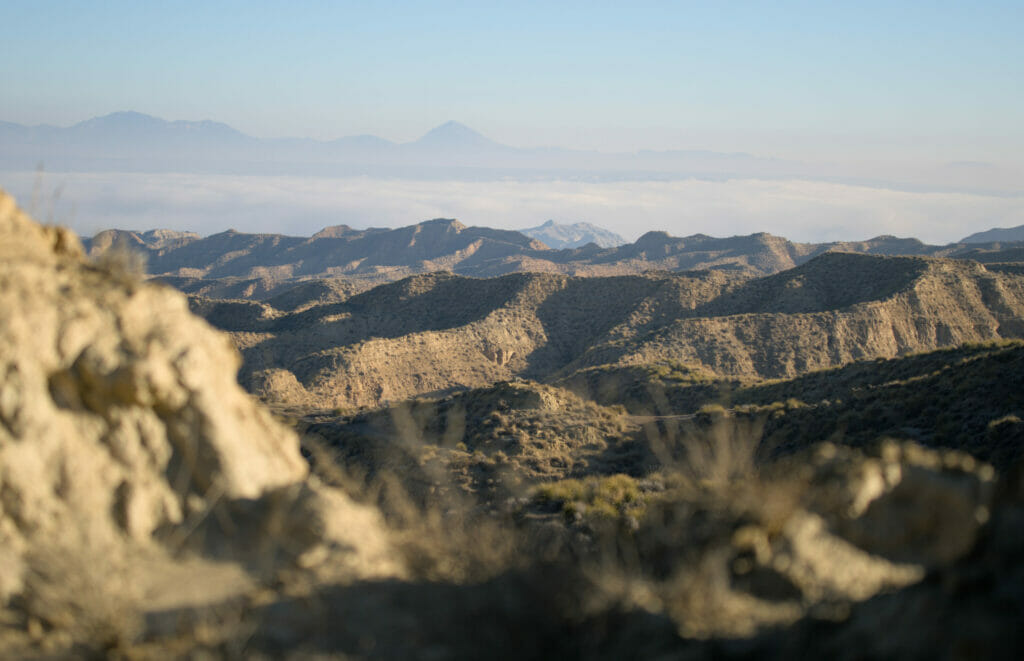 I think that if you plan a roadtrip, the choice of the season will depend on your desires and the places where you go.
Winter is ideal for hiking lovers. We are far from the crowds, the weather is good and it is very easy to find places to sleep with the van. On the other hand, you have to know that a lot of campsites (especially far from the coast) are closed during this season and even in the tourist areas it is often the period when the restaurants take their annual vacations.
Spring and autumn are great to have a few more degrees. There are certainly a few more people but everything will be open (camping, restaurants, etc.). If you want to swim, aim for autumn because the sea is still a bit cool in spring! 🙂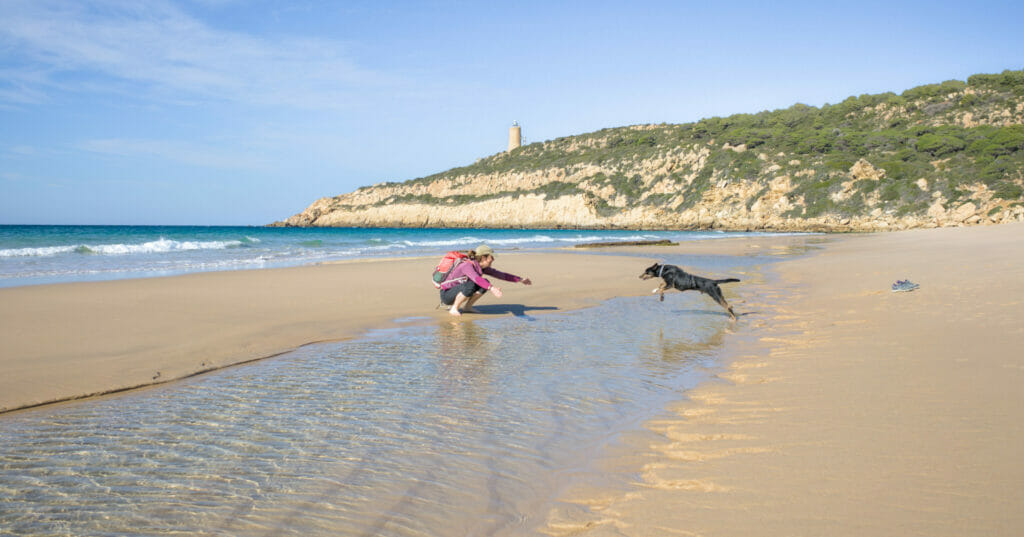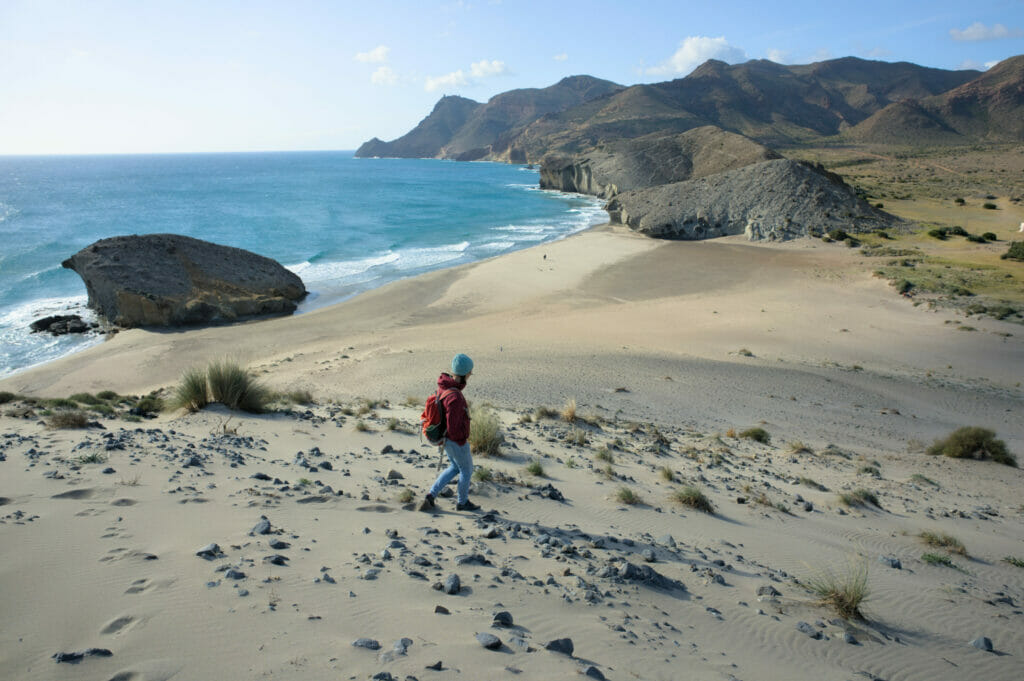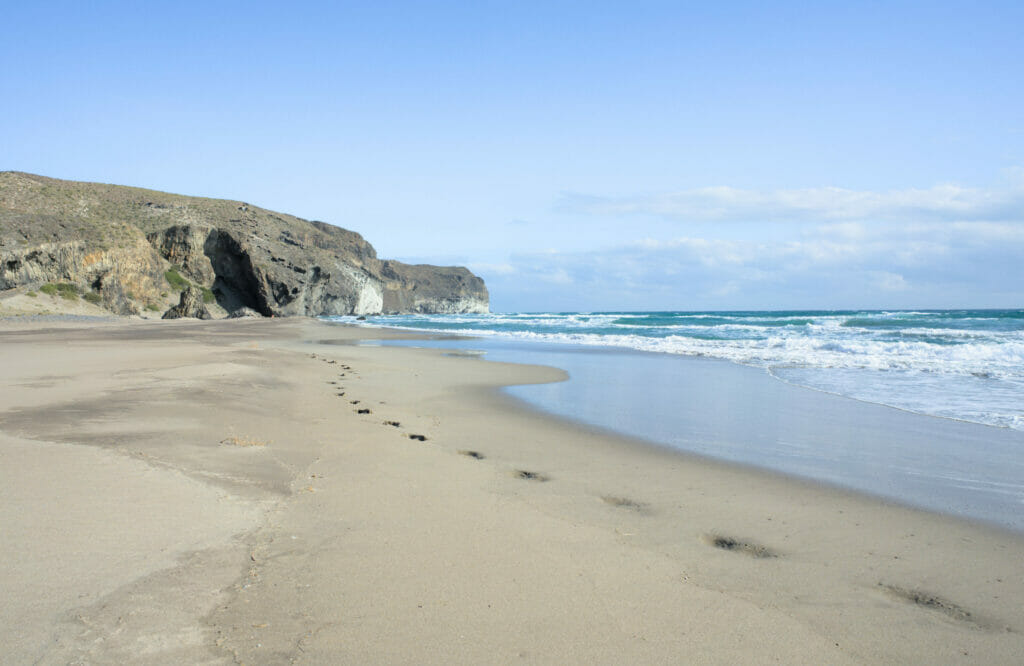 Summer is the high season… Personally, we recommend you to avoid it! Andalusia is an arid region where the thermometer exceeds 35°C for a good part of the summer and it is always there that the country records its heat (47,4°C in the province of Cordoba during the summer of 2021).
Bring your own van or rent on site?
Are you planning to visit Andalusia by van? Frankly, we strongly recommend it if you hesitate! If you come from France, Switzerland or elsewhere in Central Europe and you have a van, we obviously advise you to go down to Andalusia with it. There are a lot of great things to see on the way! As far as we are concerned, we planned a little road trip in Catalonia during the descent and it was great!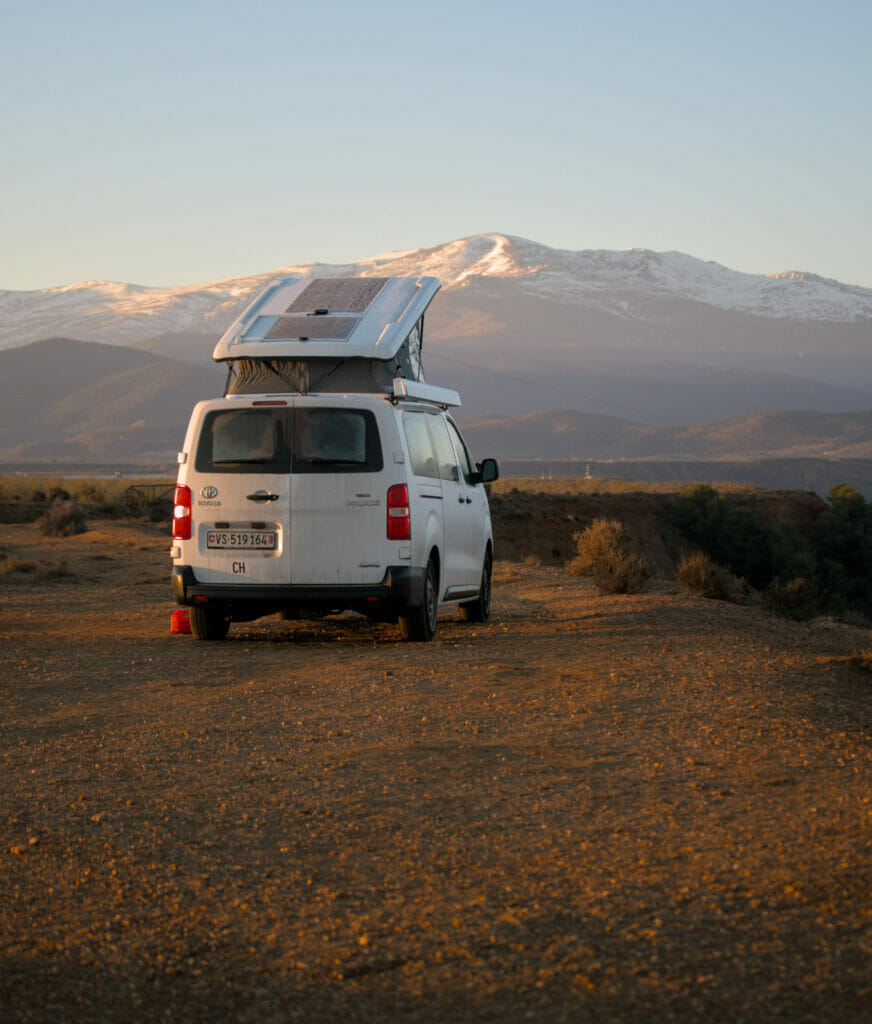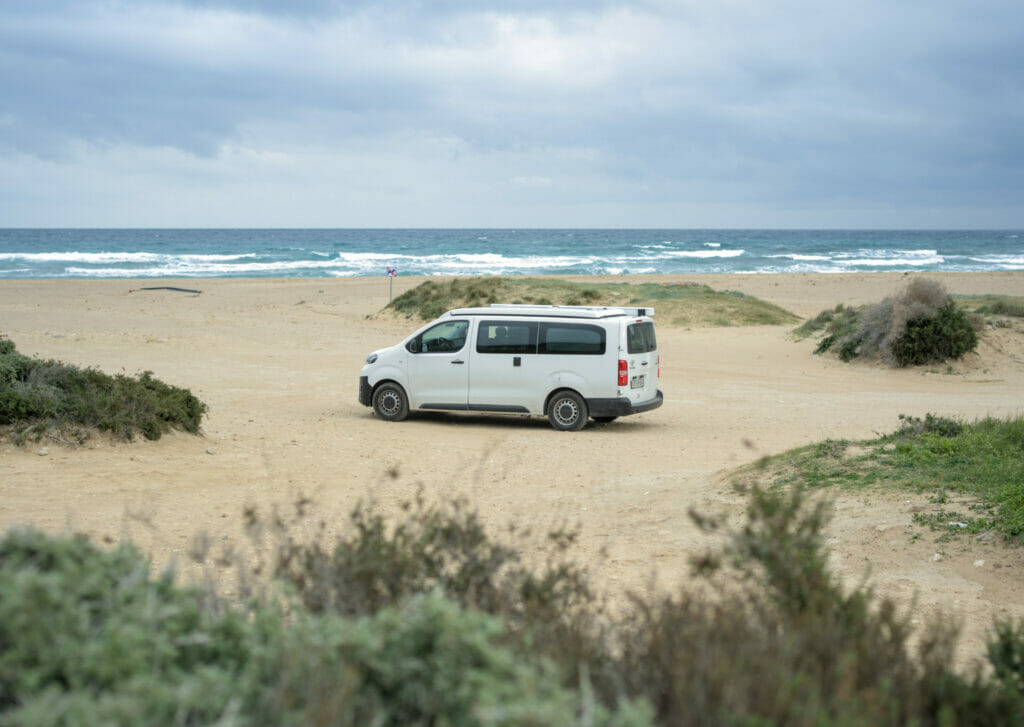 If you don't have your own vehicle and are considering renting one, then there are 2 options:
Rent it "at home" and go down to Andalusia
Come to Andalusia by plane (or better: by train!) and then rent a van there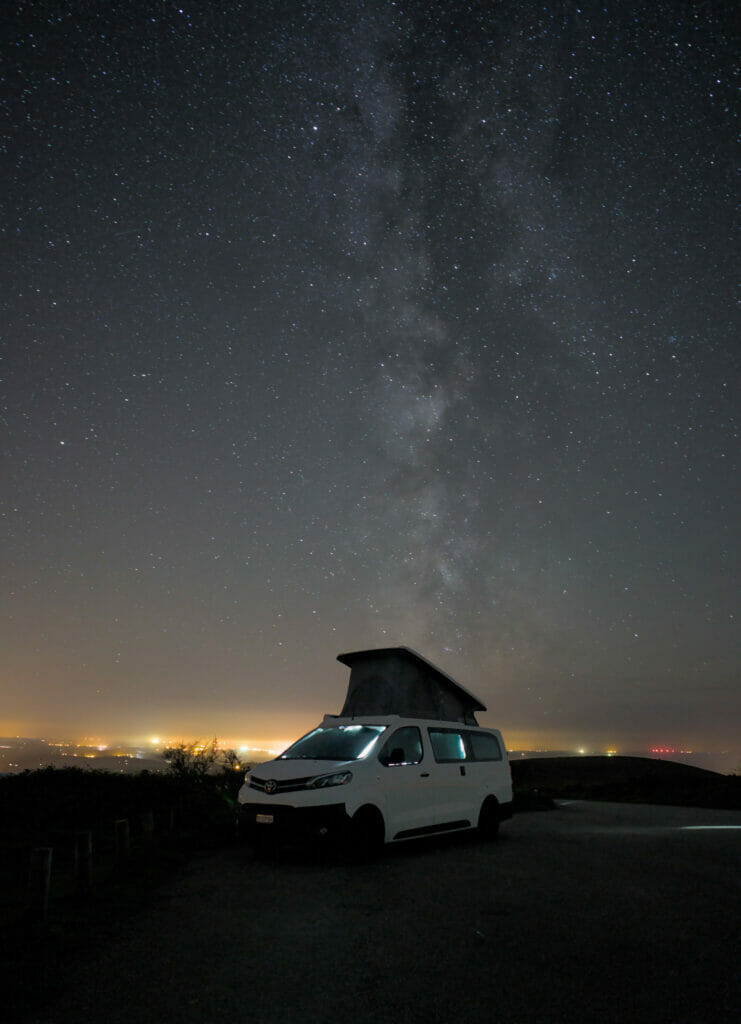 Personally, we would recommend you the second option. Van rental is quite expensive (and fuel too), so it's probably cheaper to rent a van on the spot and not to have to plan 2-3 extra days of driving for the trip. Moreover, if unlike us you want to visit some cities it will be easier. If you arrive for example in Granada, Sevilla or Malaga, we advise you to visit without a vehicle for a few days, take a train to another city if you feel like it. Then, once you are done visiting cities, rent a van to explore the more natural areas and the coast.
As for the rental, the budget will obviously depend on the type of vehicle and equipment, but roughly speaking you can find vans from 50€-70€ a day via Yescapa.
Rent a van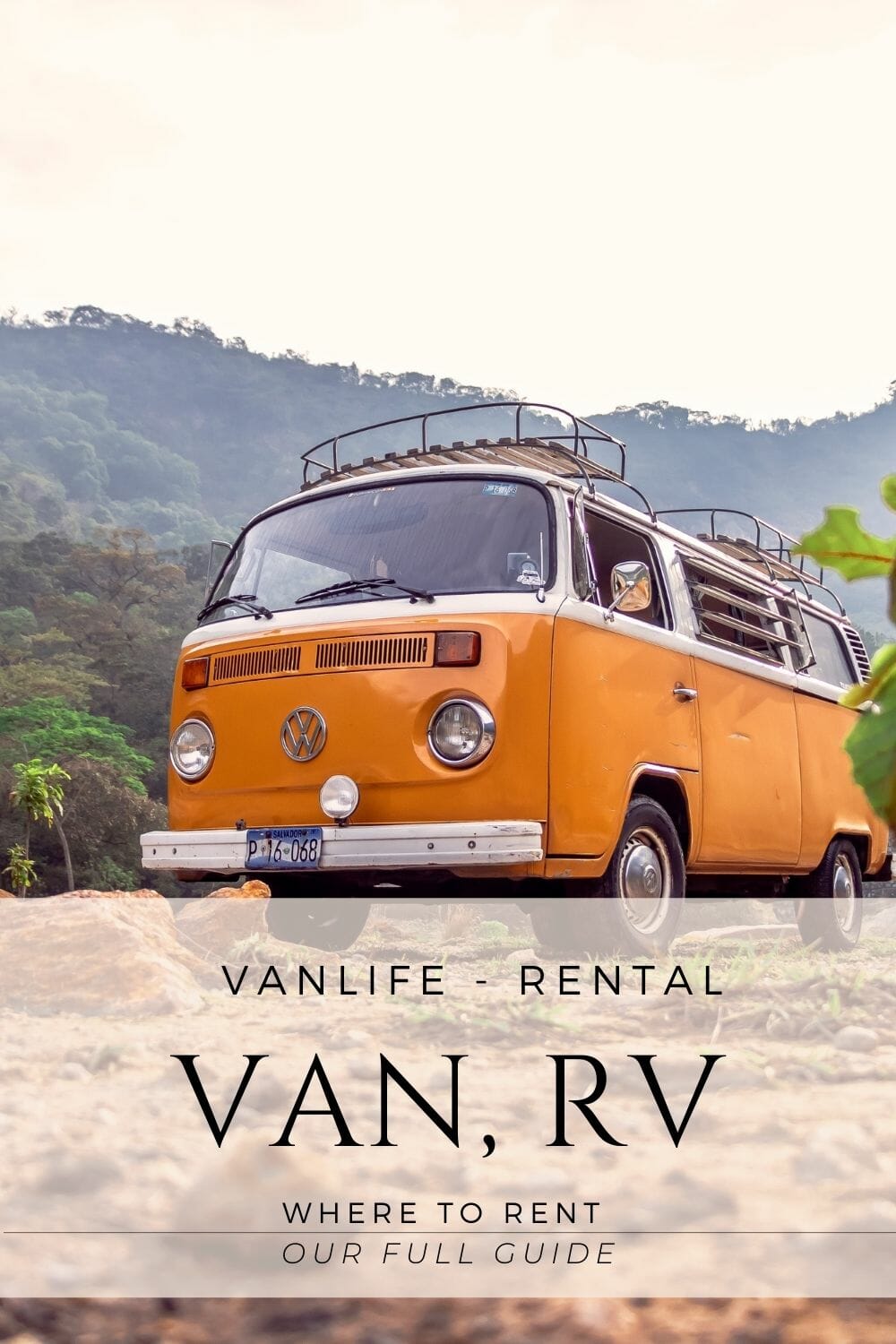 If you want to rent a van, we advise you to read our article in which we compare the different rental platforms.
We detail the advantages and disadvantages of renting from a private versus a professional. You will find a comparison of platforms like Yescapa, Blacksheep van or IndieCamper and our opinion on the different types of vehicles.
More personal review: our favorites in Andalusia
After the figures, let's have a look at the personal evaluation of our stay in Andalusia as a whole. Here is an overview of the things we liked the most (and a little bit about the things we were disappointed with)
The diversity of the Andalusian landscape
Wow, probably our biggest surprise of the trip! Andalusia is a region so rich and varied in terms of landscapes, it's just crazy. Go figure, but before coming I had this image of "south" with relatively dry and desert landscapes. In my imagination, I saw some beaches, some cliffs, beautiful cities and cultivated fields in the land and otherwise… well dry and desert.
So yes, Andalusia is indeed that, but not only!
Between the mountains of the Sierra Nevada, the numerous deserts that remind us of Cappadocia, the green natural parks (like the Sierra de Grazalema), the numerous lakes and rivers, the endless waterfalls and the coastal landscapes that change drastically depending on whether you are in Almeria or Tarifa! In short, in 10 weeks in Andalusia we didn't have time to get bored and especially not to get tired of the incredible panoramas!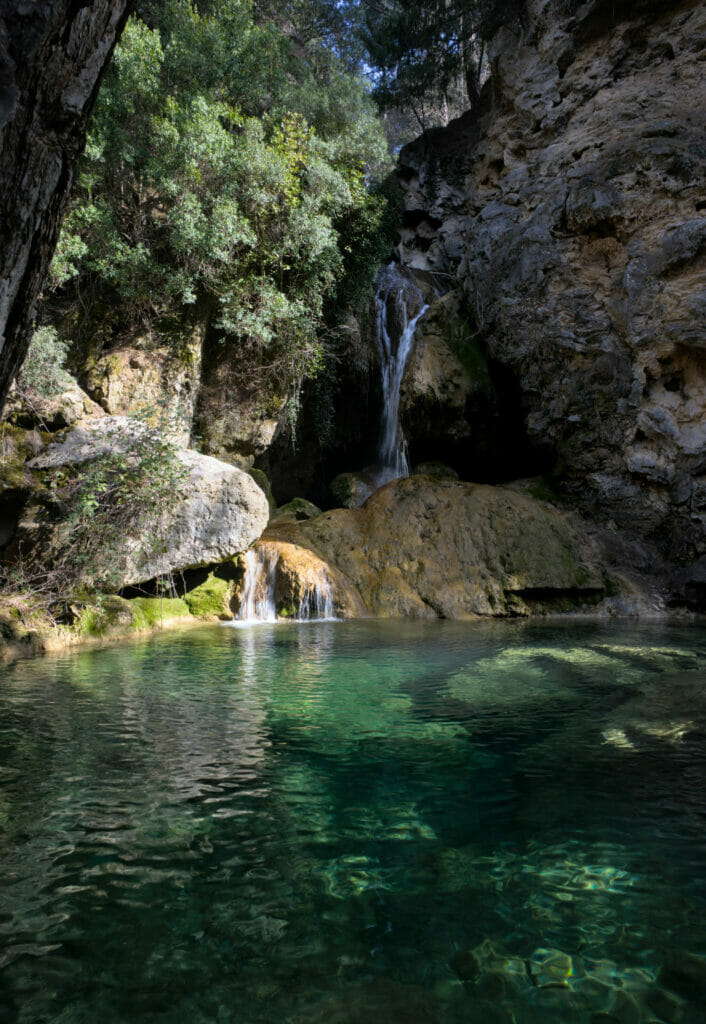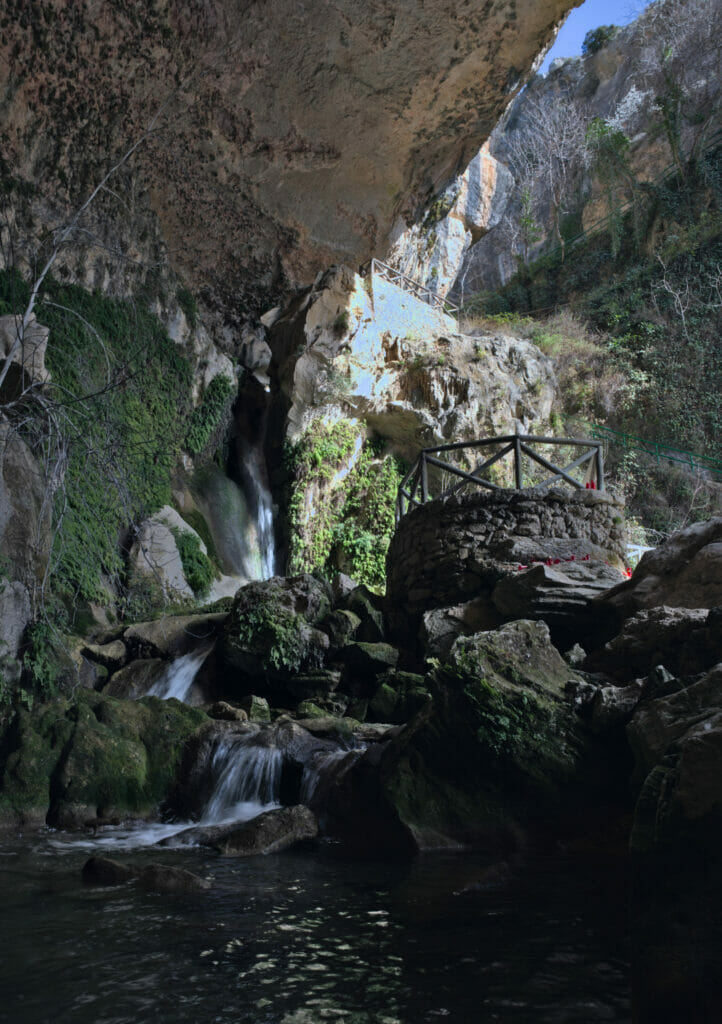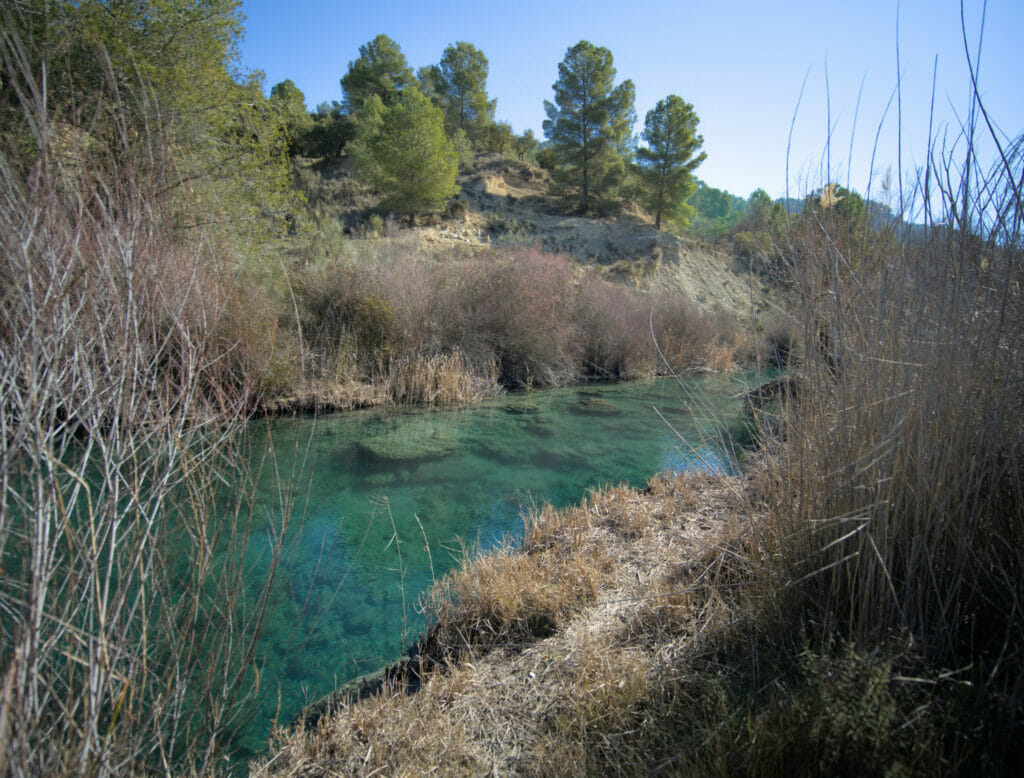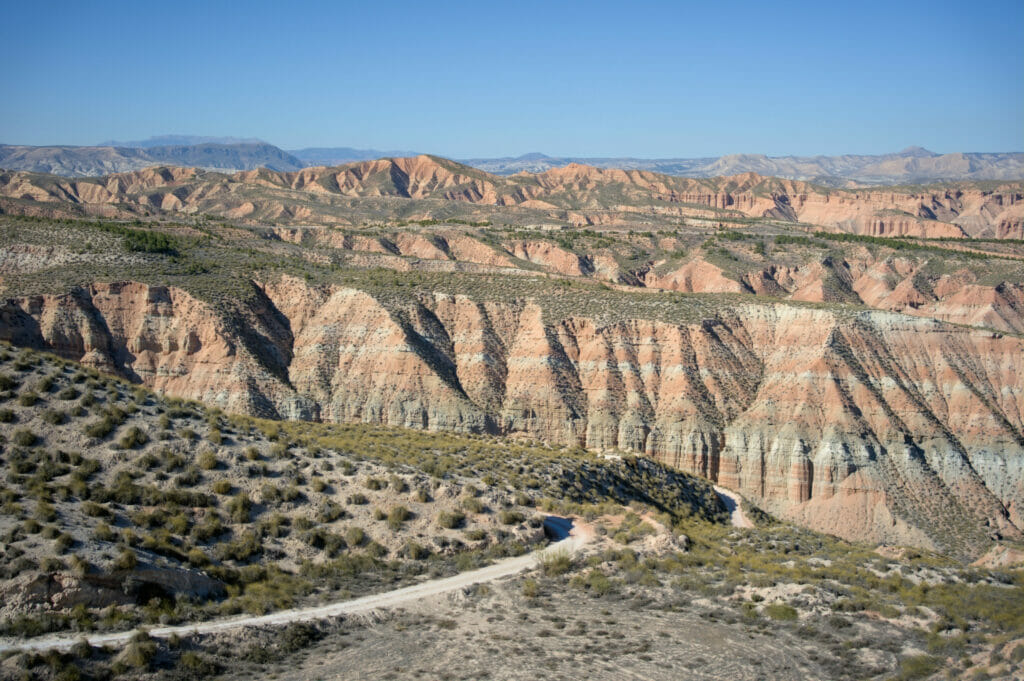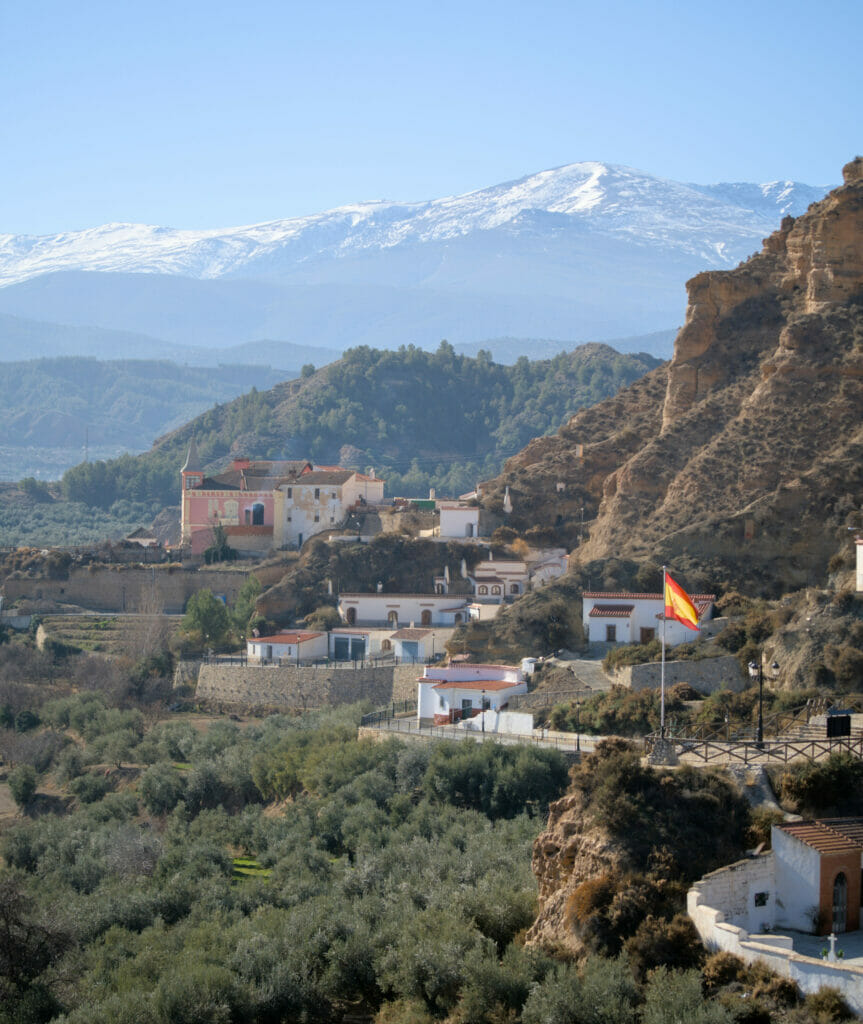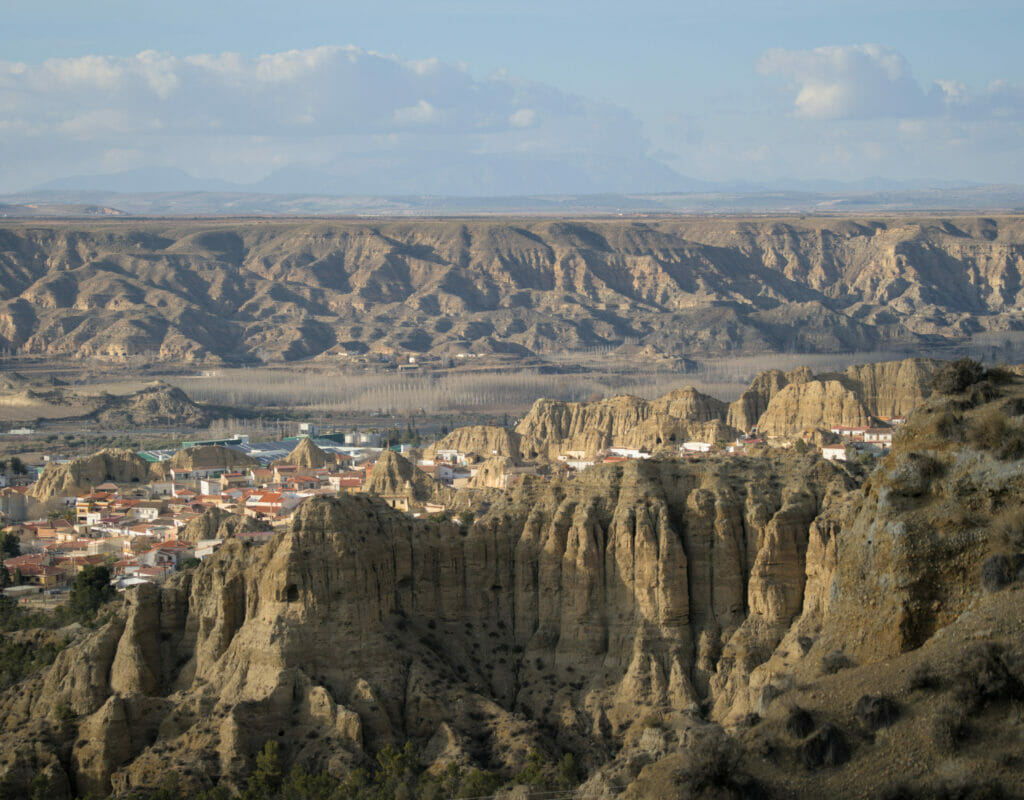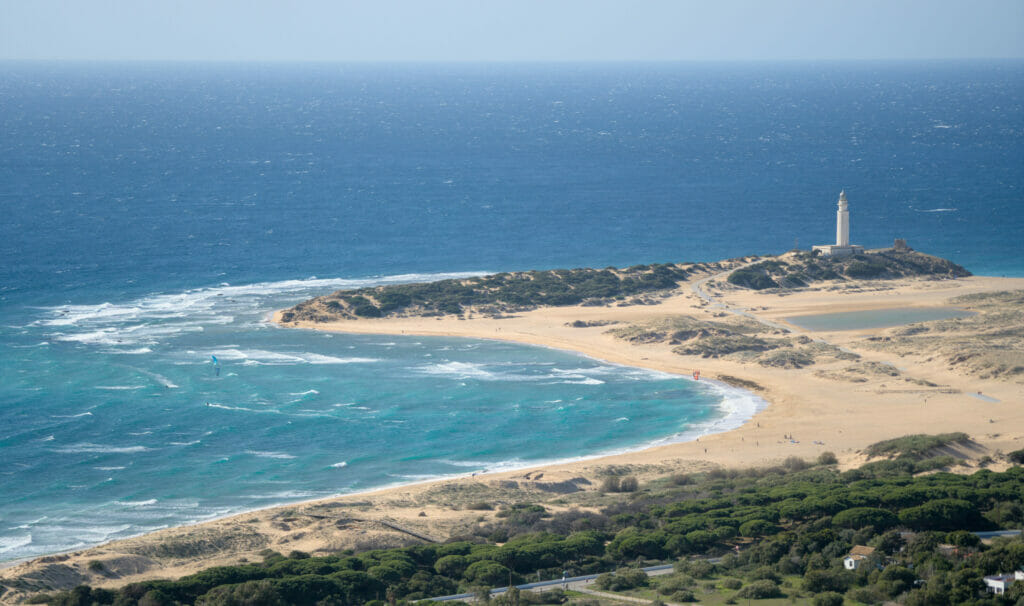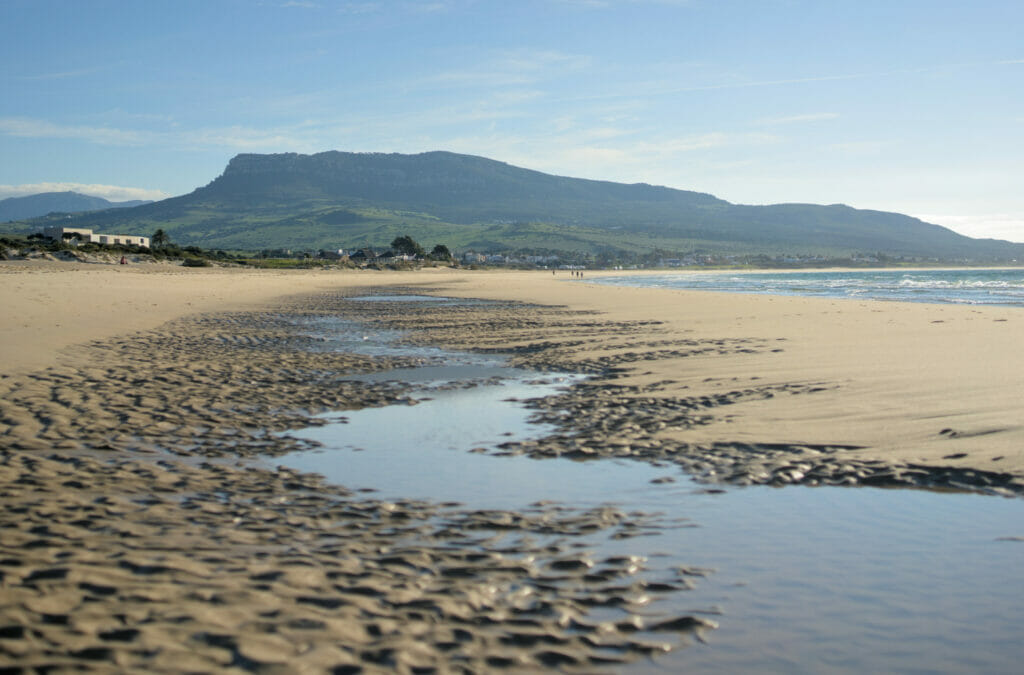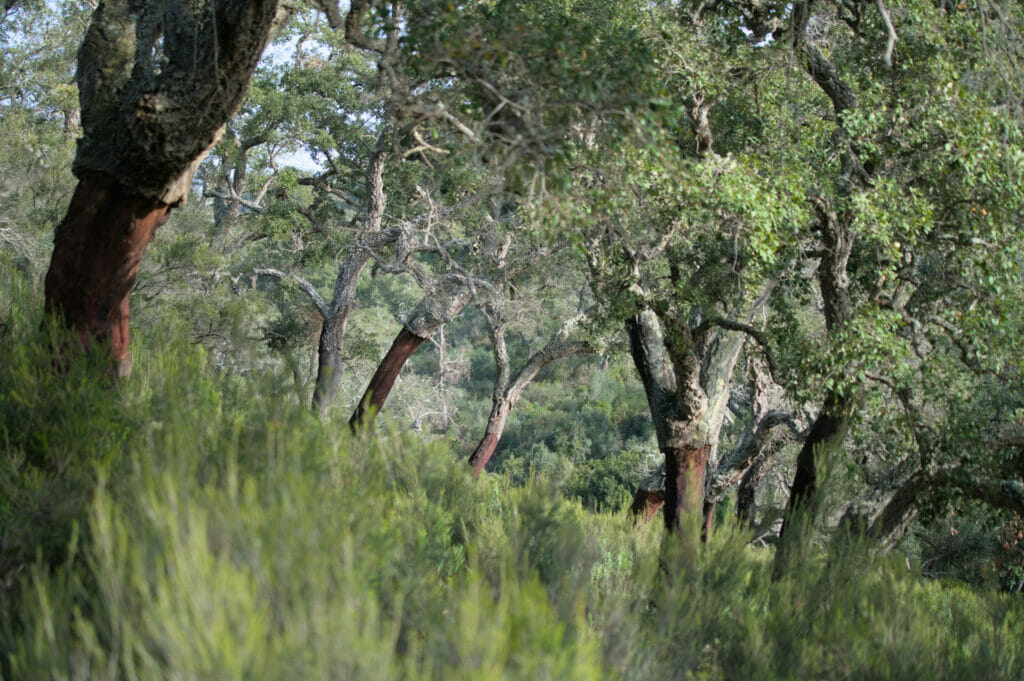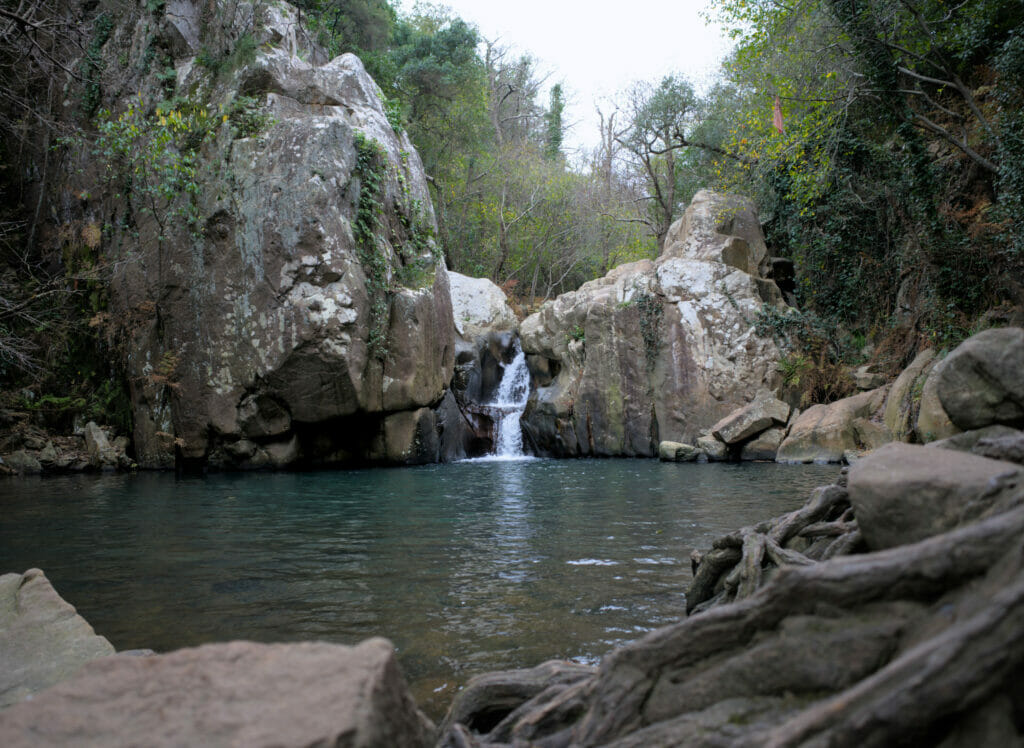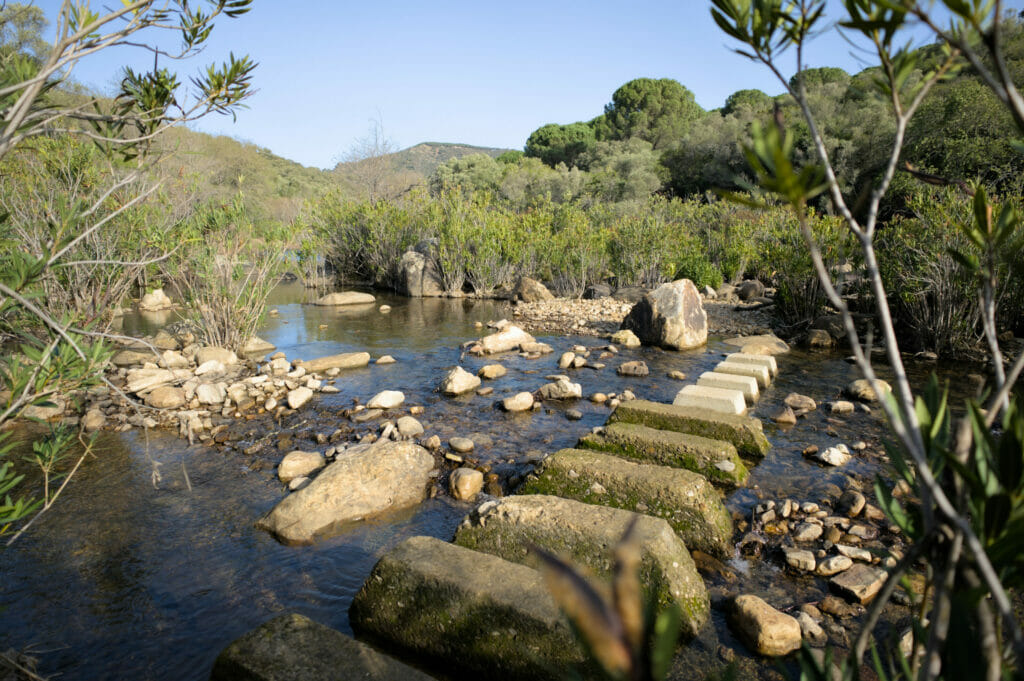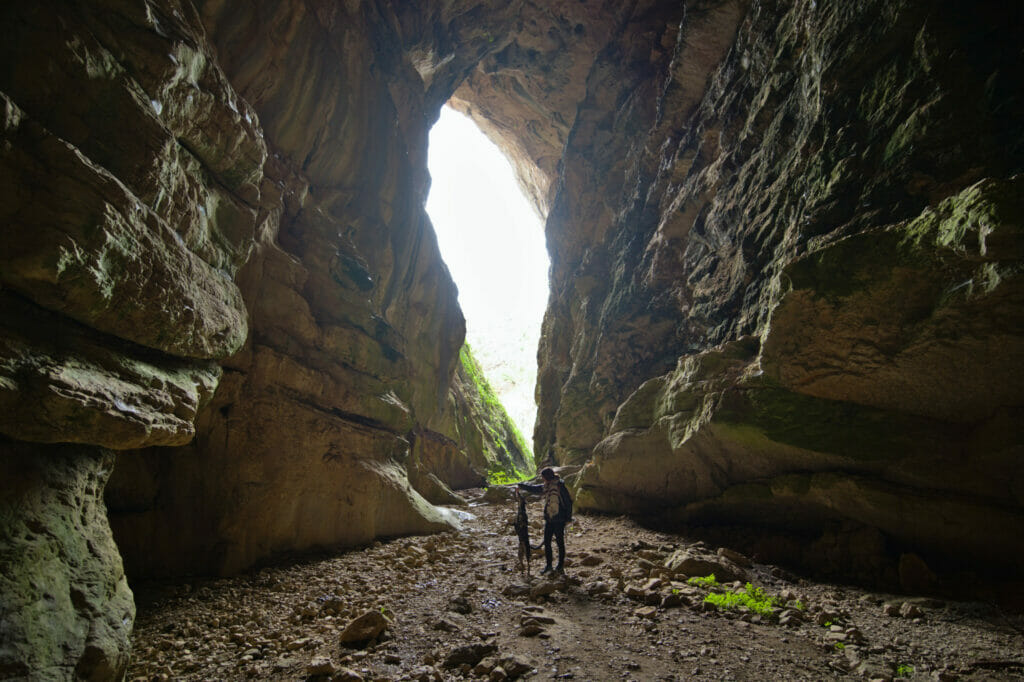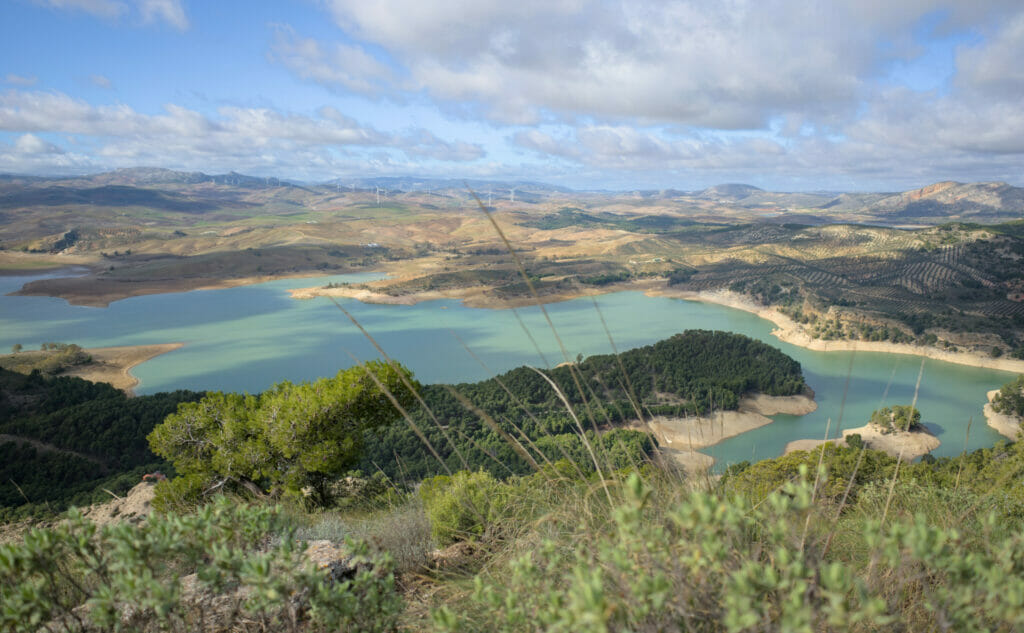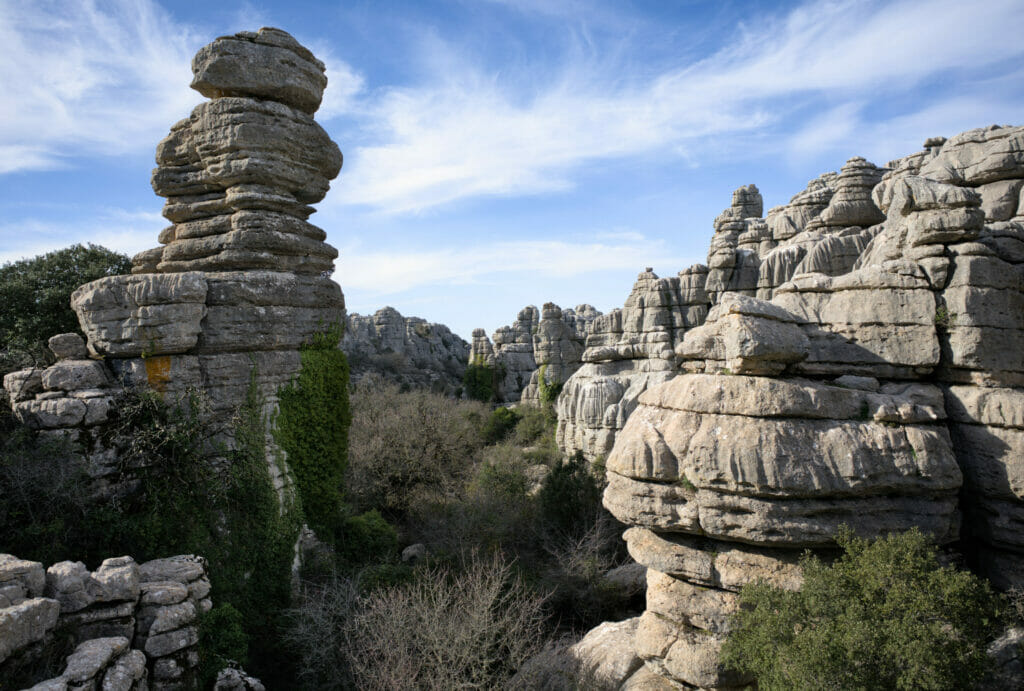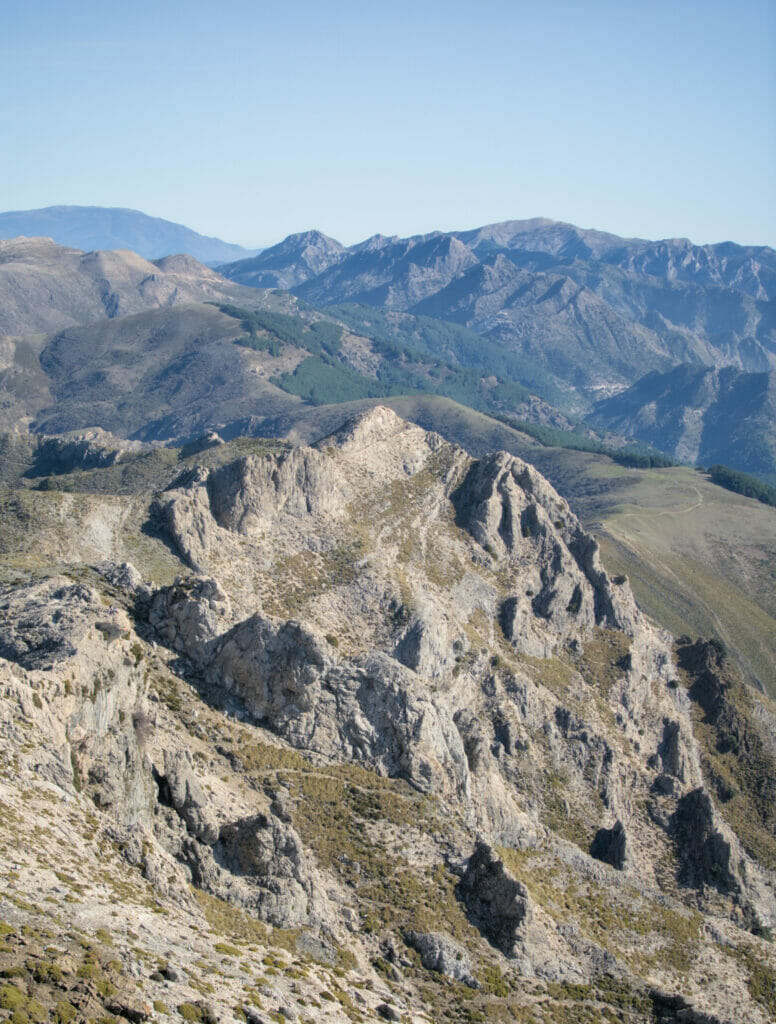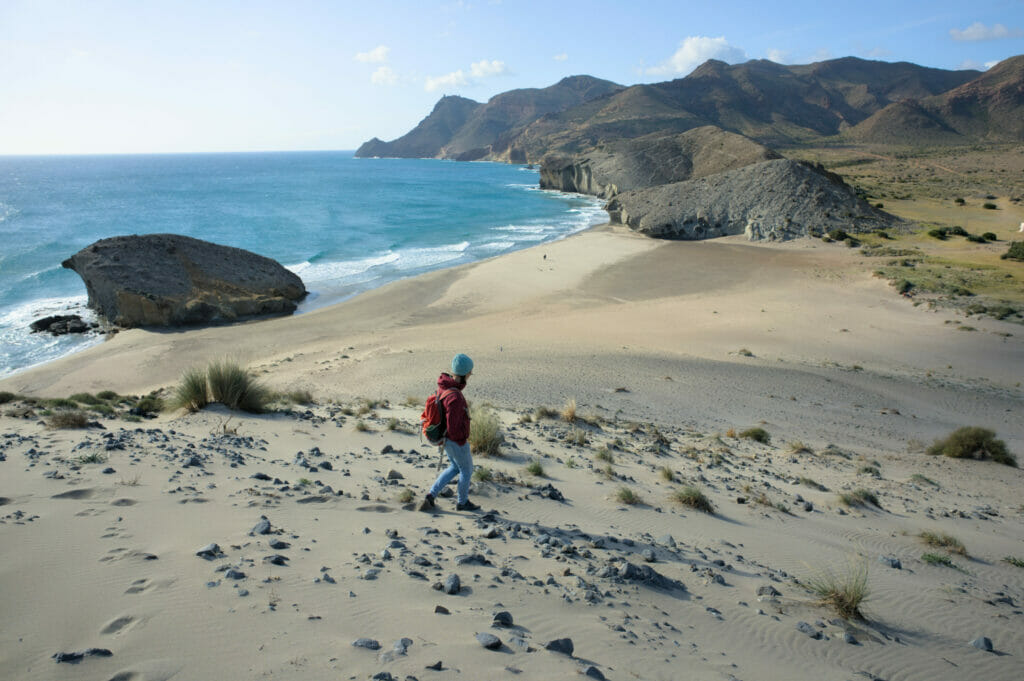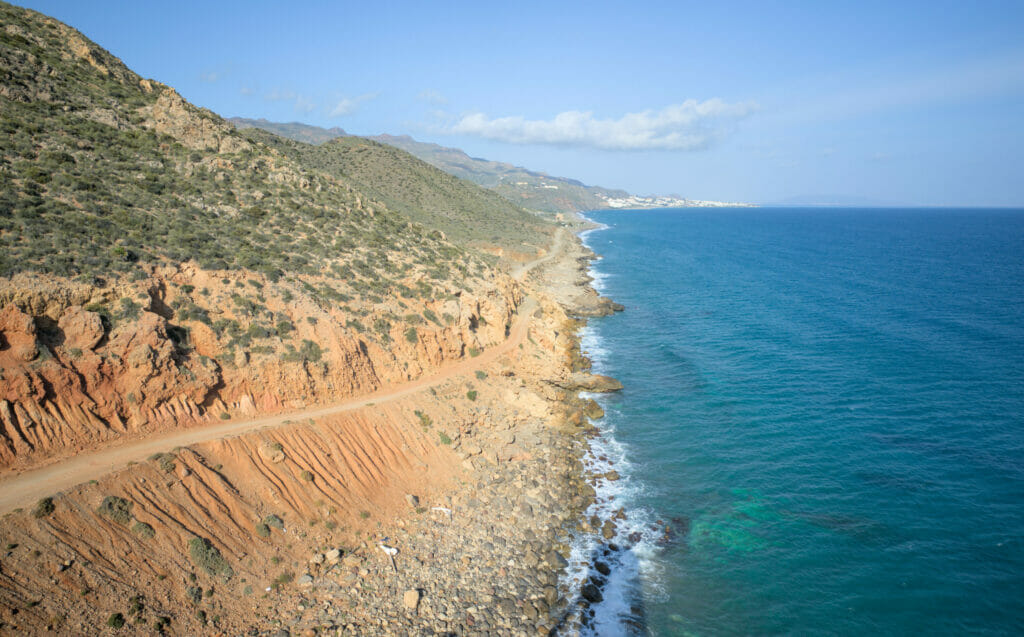 The beautiful white villages of Andalusia
They are the pride of the locals and it is easy to understand why: the white villages of Andalusia are simply beautiful! And I'm not only talking about the most famous ones like Setenil de la Bodegas, Ronda, or Arcos de la Frontera…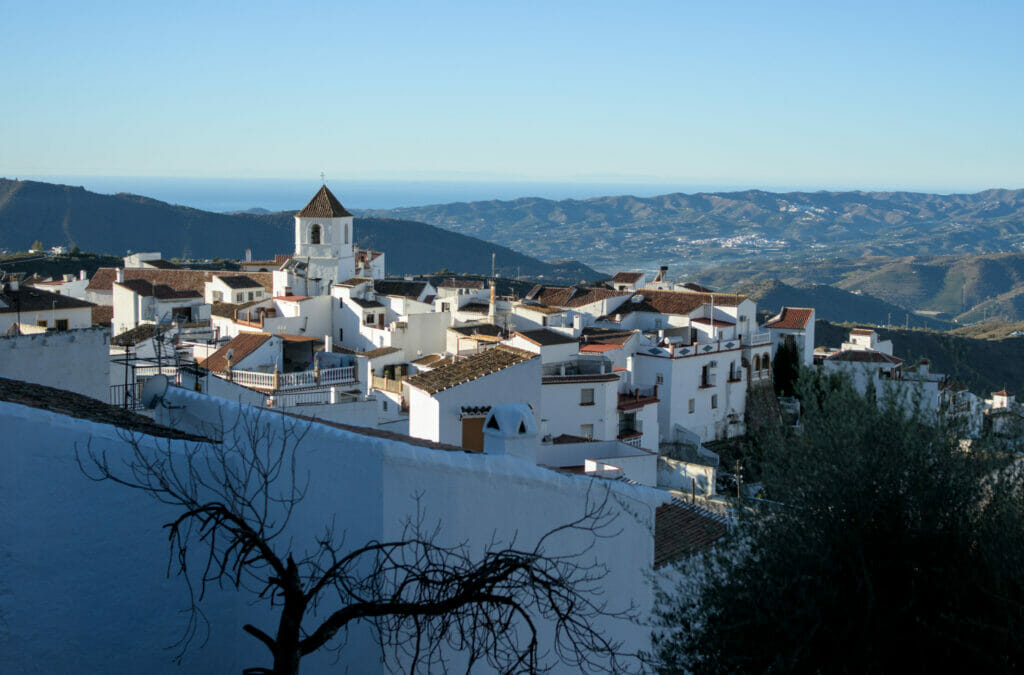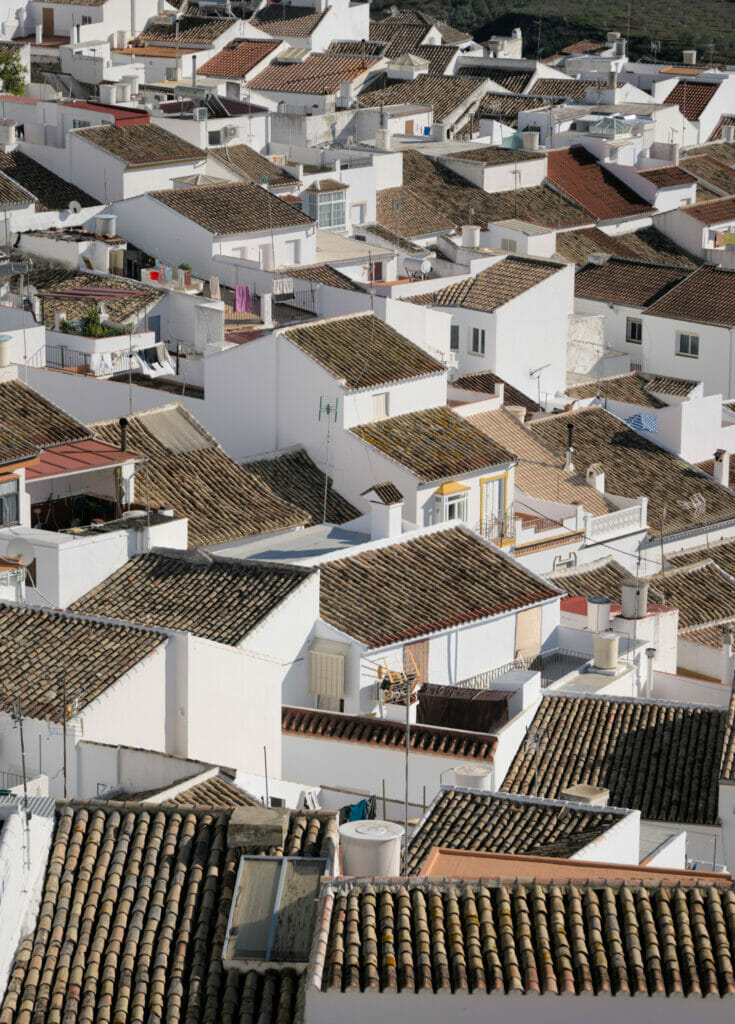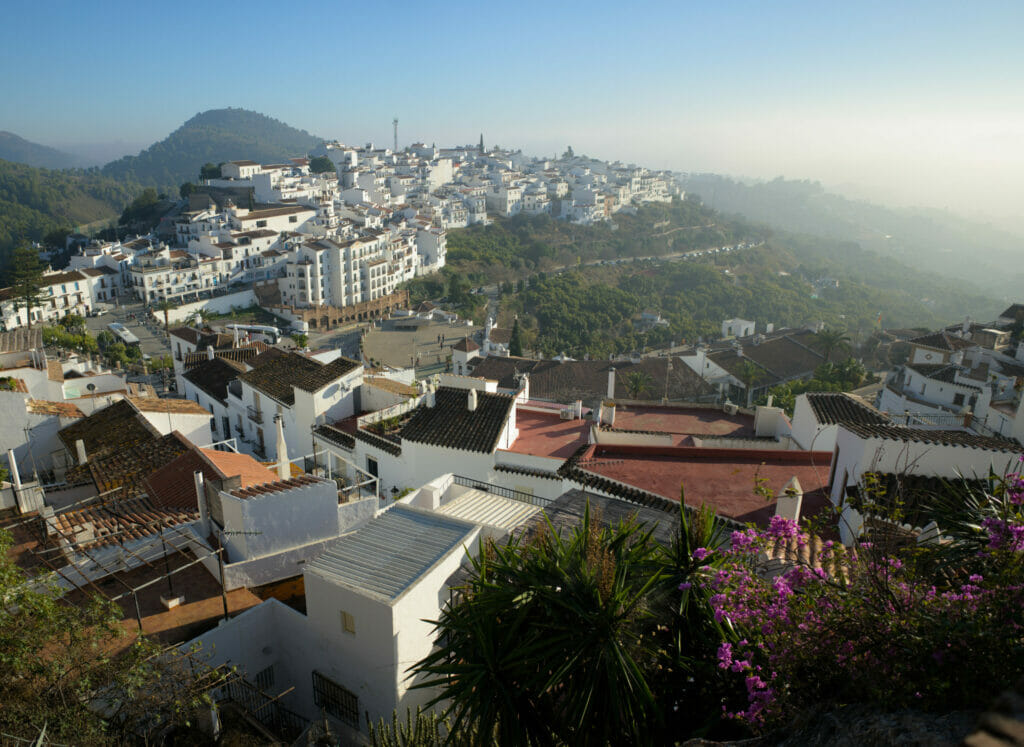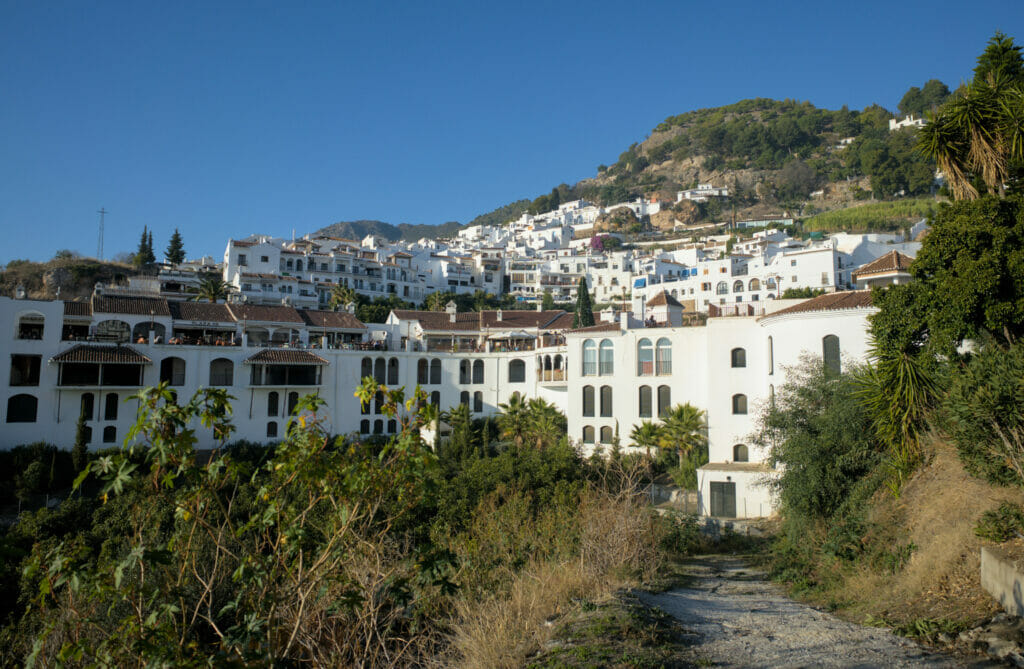 When you drive in Andalusia, it's a pure delight to stop in the villages and to stroll a little in the narrow streets. However, we warn you, if you travel by van, we strongly advise you to systematically park outside the villages… Even if a first street may seem quite wide, you can easily find yourself in a maze (usually one way) of very narrow streets! We let you guess how we know that 😉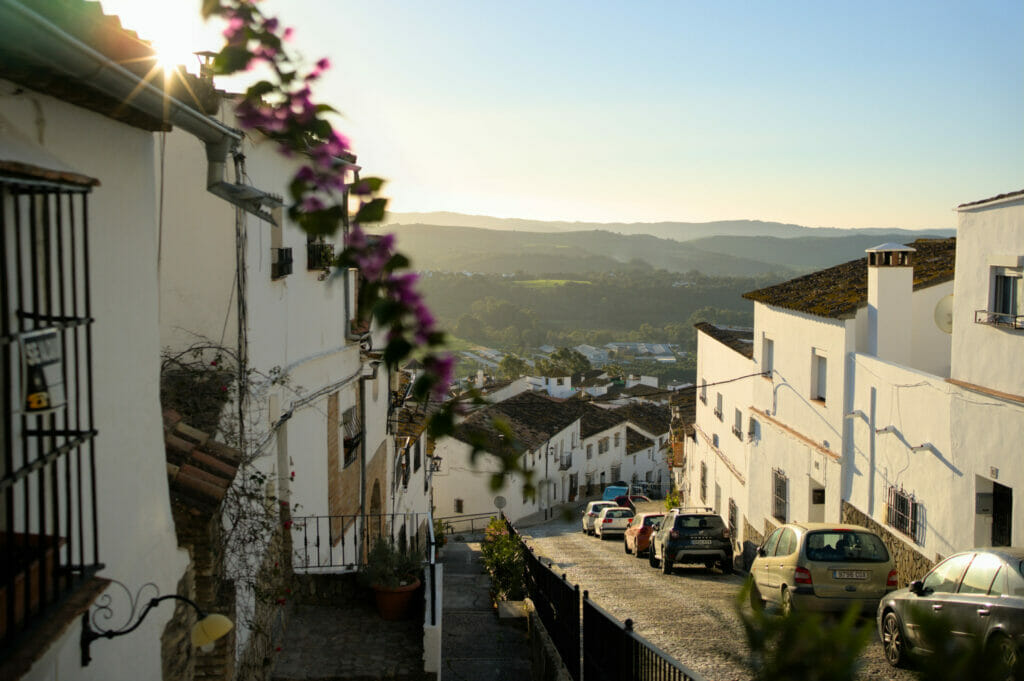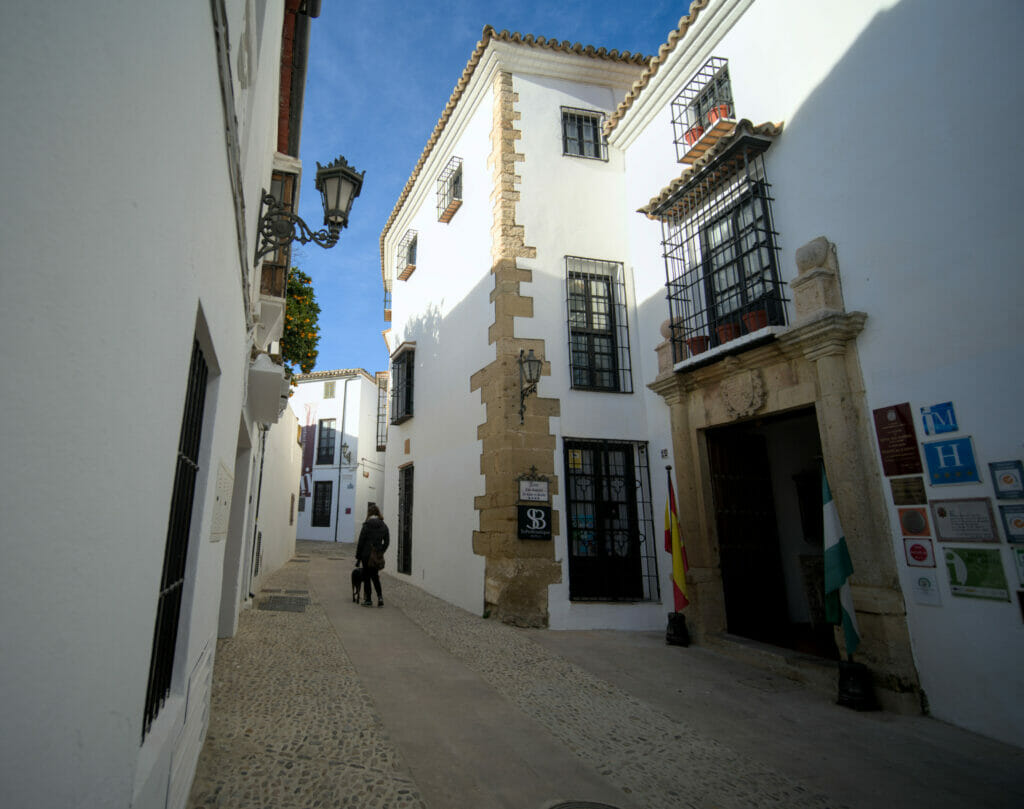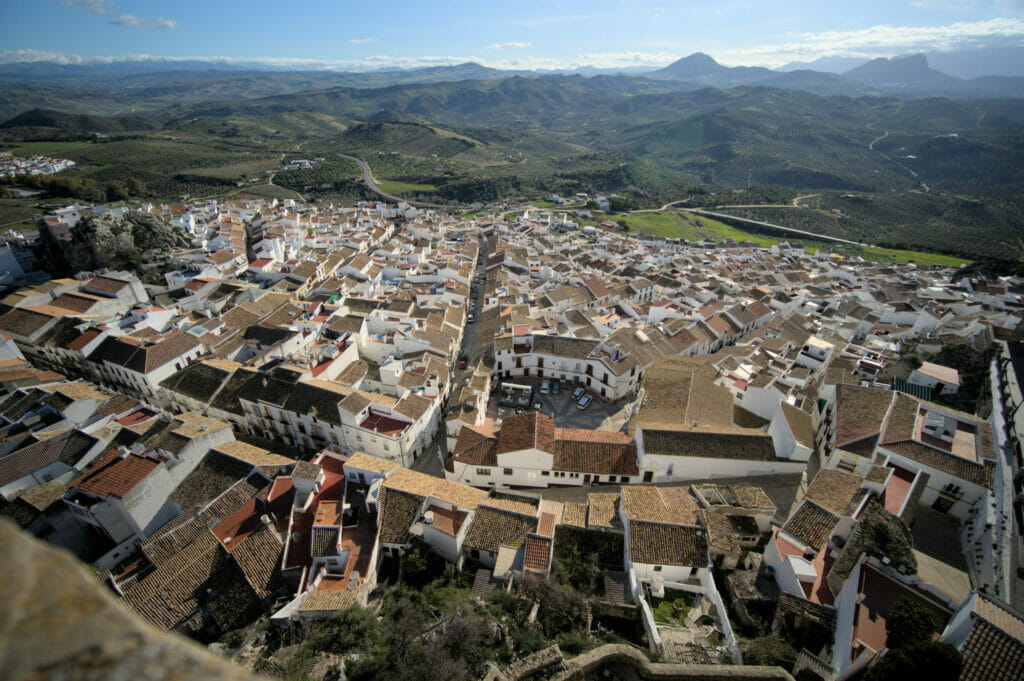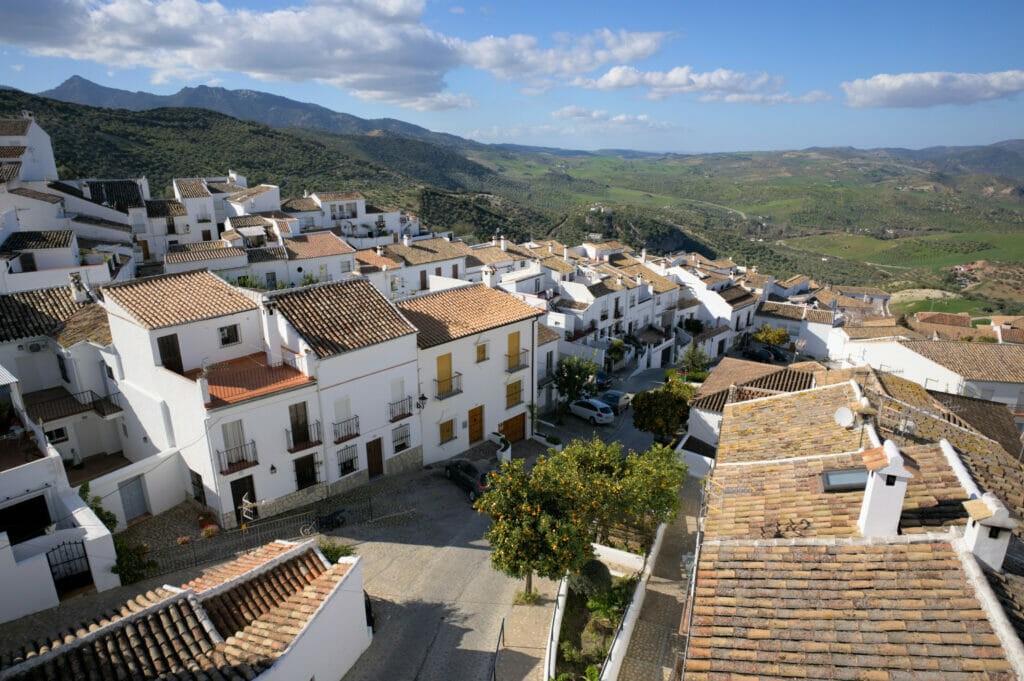 We are far from having seen all the white villages of Andalusia, but here is a small map with those we have seen and particularly appreciated.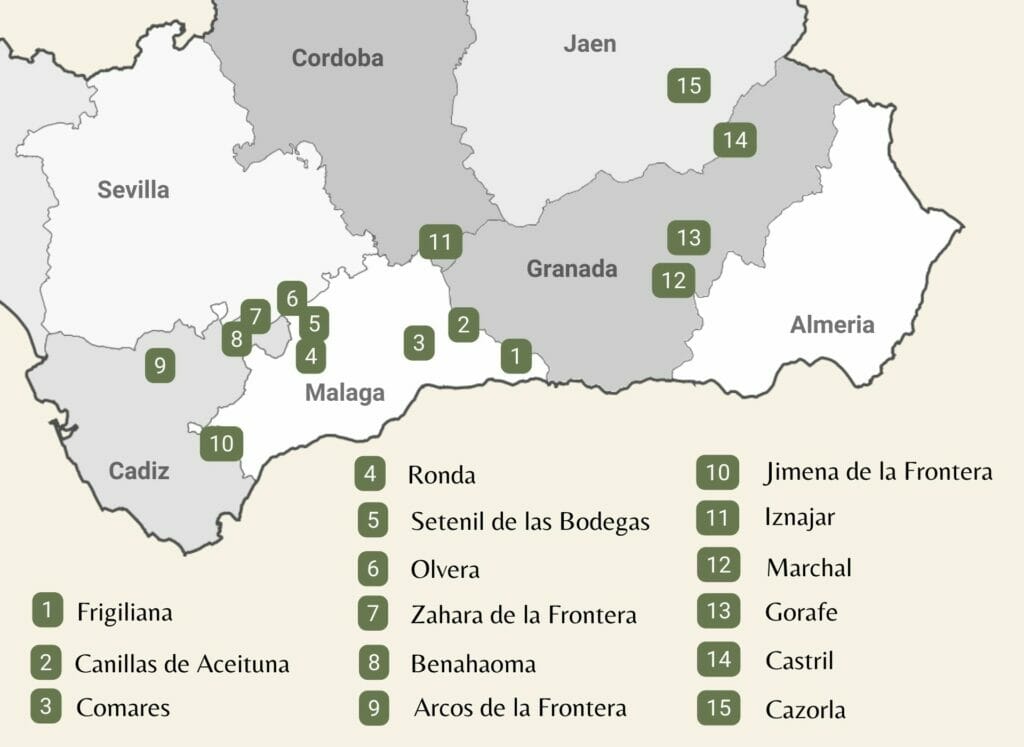 The historical imprint and cultural mixes
Andalusian towns and villages are real jewels in terms of architecture and flair! But to understand this we need to go back in time and take a brief look at the history of the region. We are not experts, so we will give you a mini-summary with some key dates:
In ancient times, the present Andalusia was dotted with small primitive villages, until the foundation of the Tartesian civilization around 1200 BC.
As the Tartesian civilization weakened, the Roman Empire expanded into these lands and founded the "Betica", whose capital was Cordoba. The Romans stayed here for 7 centuries and contributed greatly to the development of roads, the construction of bridges and the building of cities. It was also during this period that Latin appeared in the region, a language from which Spanish and Andalusian were later derived.
From the 5th century, the Roman Empire weakened and Andalusia came under the control of the Visigoths, a Germanic kingdom resulting from the barbarian invasions
In 711, the Iberian Peninsula was invaded by the Berber conqueror Tariq Ibn Ziyad and became a Muslim territory. The Muslim kingdom extended far beyond the present-day Andalusia and was named Al-Andalus. The Moors remained in the region until 1492, when the Christians took over the territory.
1492, is also the year when Christopher Columbus leaves Andalusia to conquer the Americas.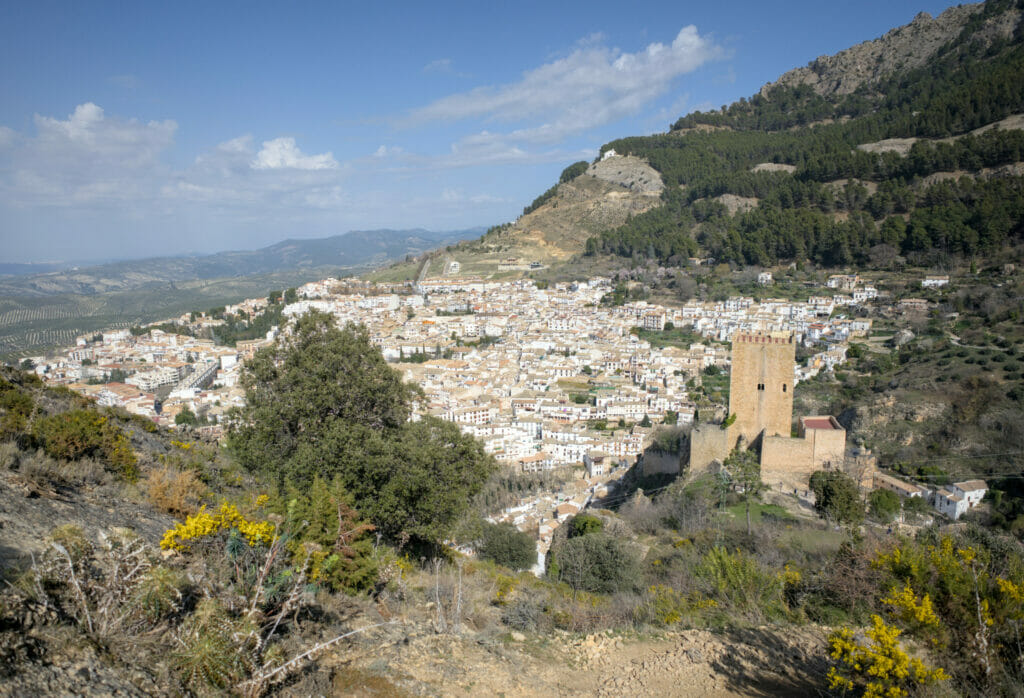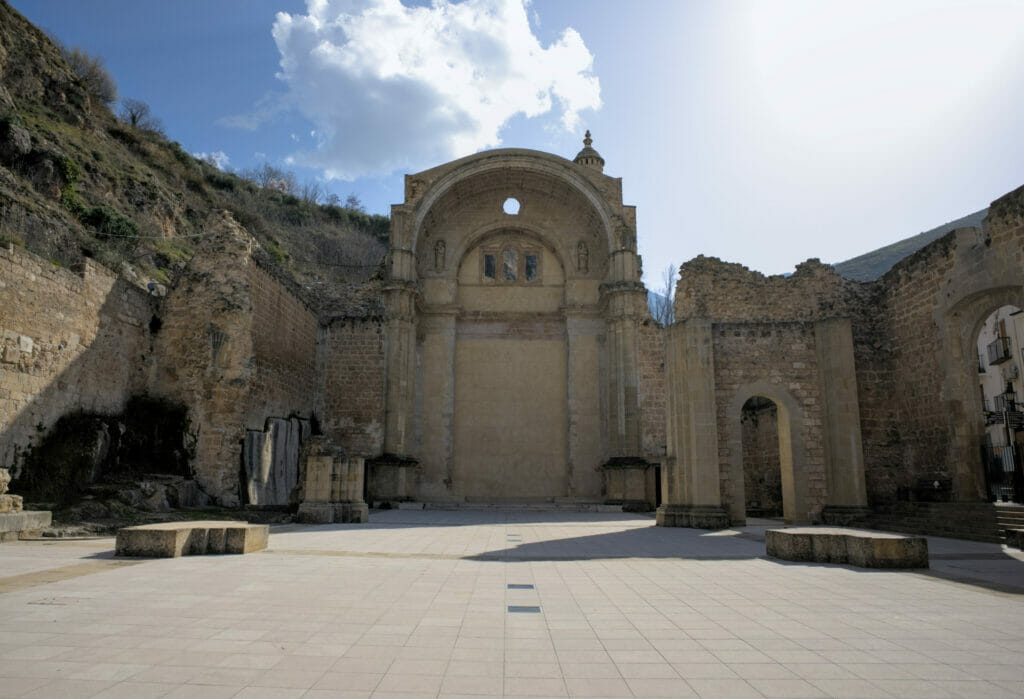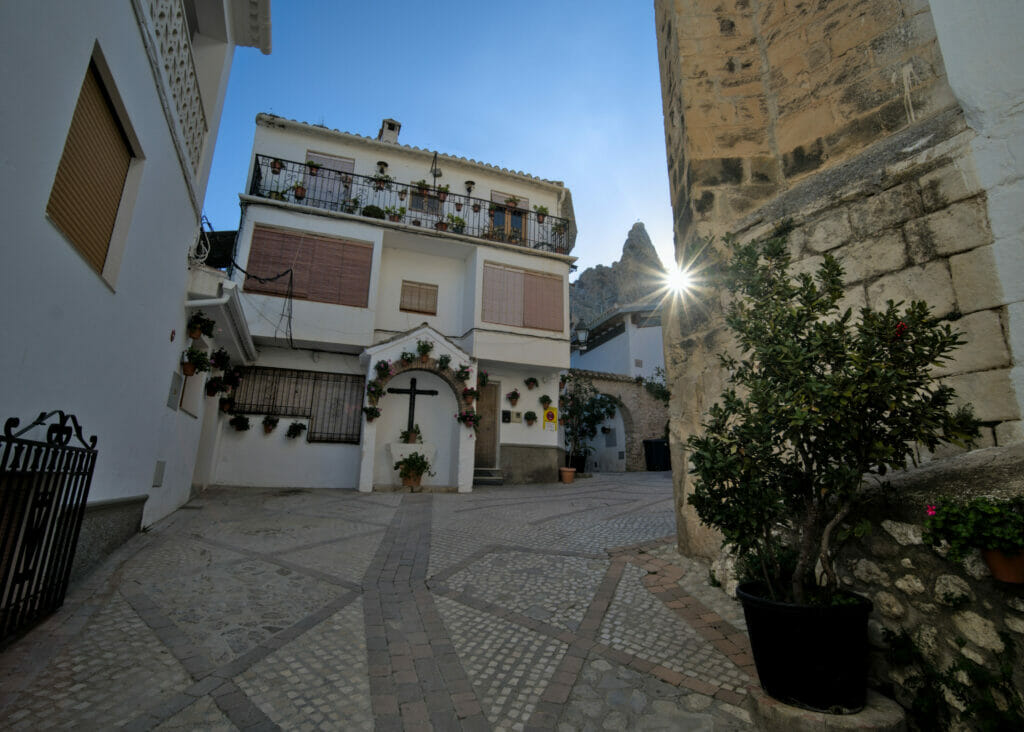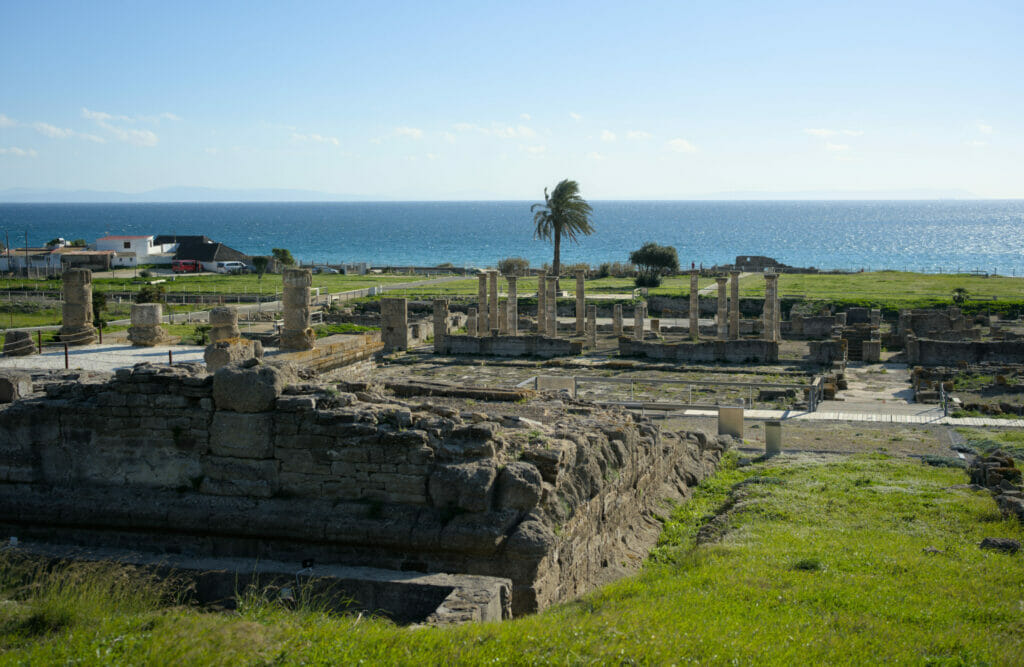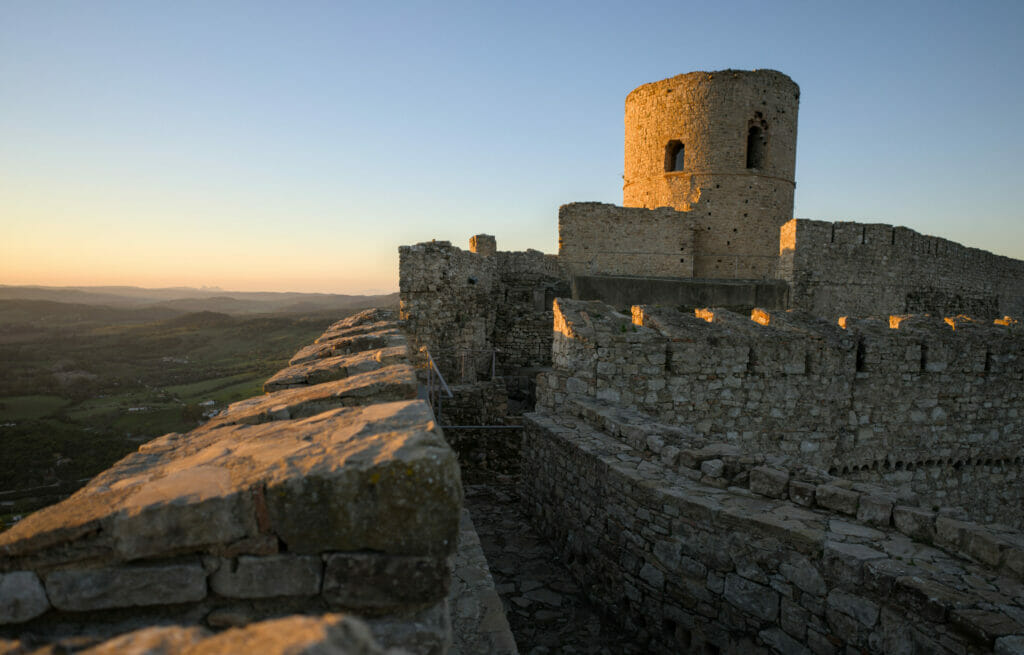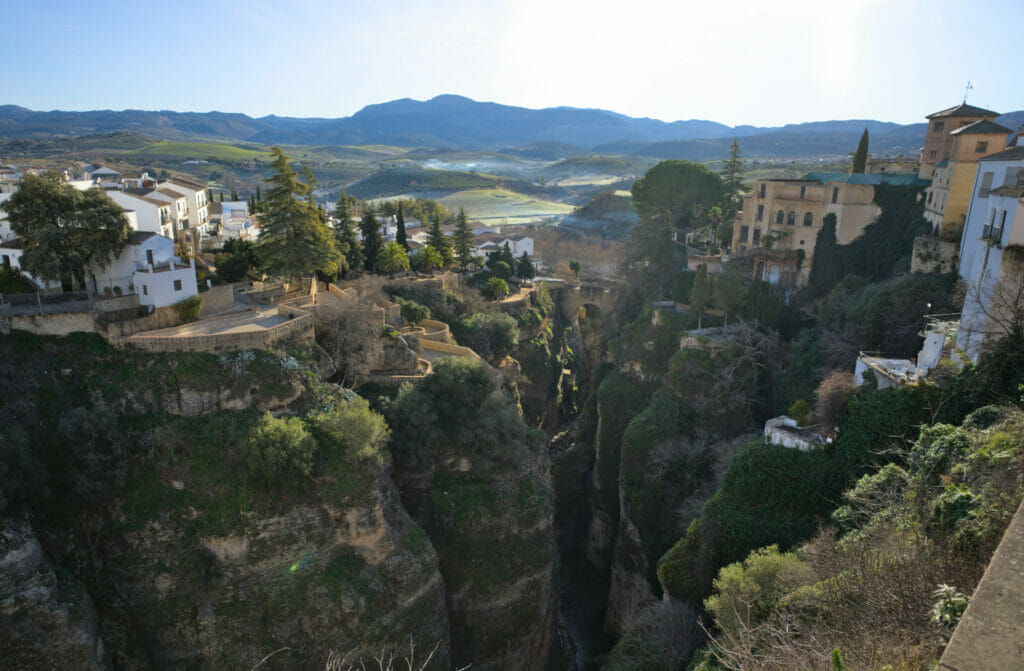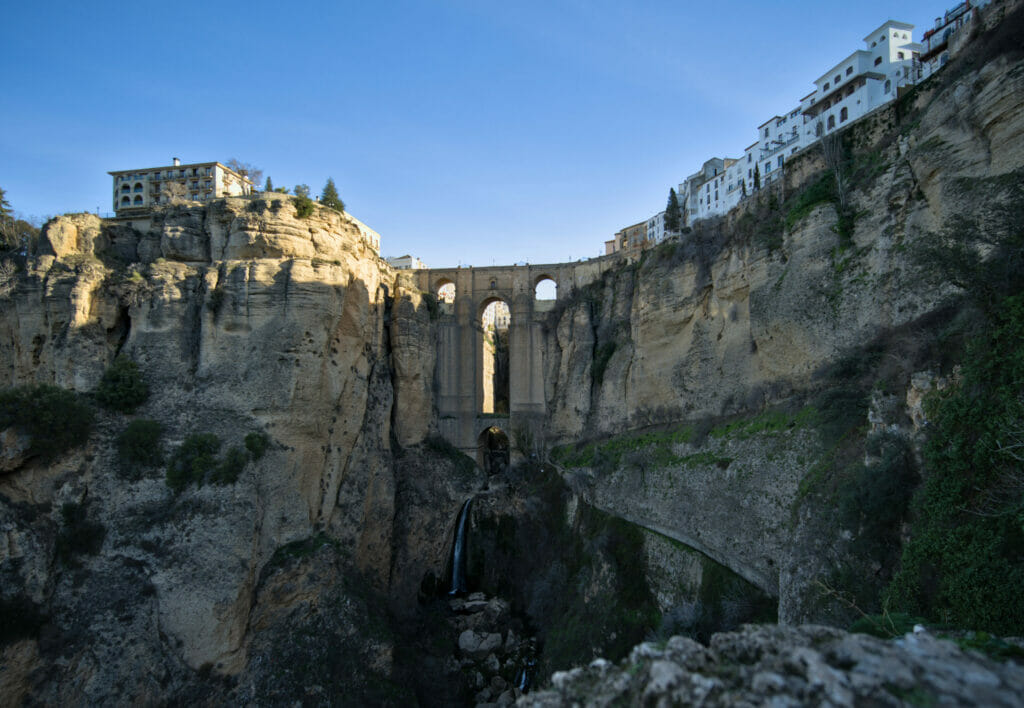 The result of this Roman, Arab and Christian history is a mixed architecture and influences that can still be found today in the streets and on the facades of buildings in Andalusia. We did not take the time to visit the cities of Seville and Granada, but no doubt they are also worth a visit for this aspect!
If you speak a little Spanish, we recommend this video that covers the history of the region in 10 minutes:
The Andalusian climate
It's undeniable, when you travel by van the ultimate luxury is not to have to ask yourself too many questions about the weather! Because we are not going to lie, vanlife is freedom, flexibility and blah blah… we are the first to be convinced! BUT! Believe us, when it rains non-stop for several days in a row, life in a very small space like a van loses some of its fun 😉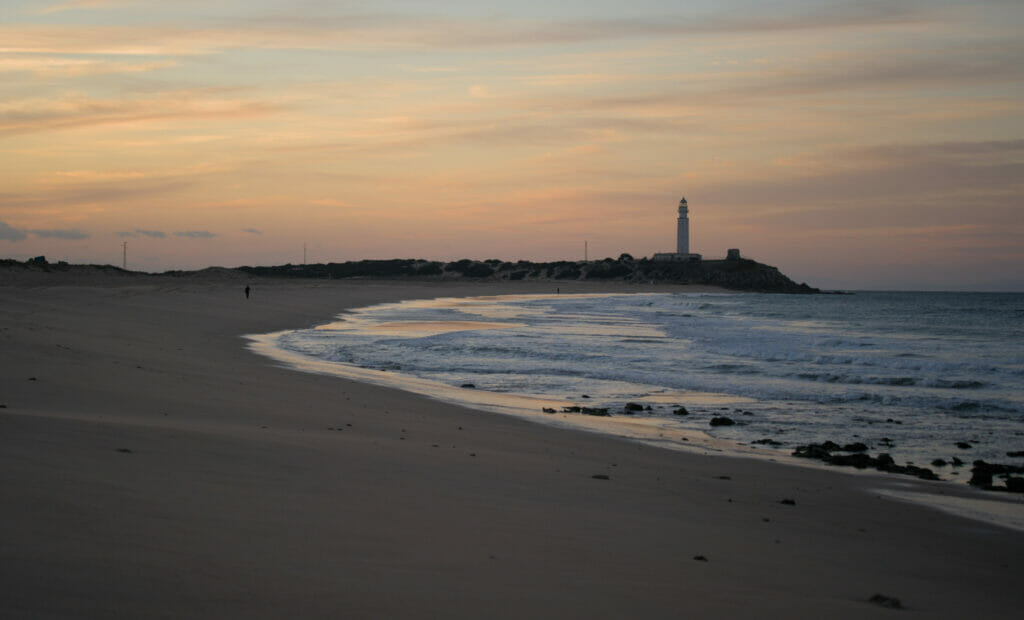 In short, for this, Andalusia was the best! We spent entire weeks without worrying about the weather forecast and even when it rained a little, we knew that it was not going to last forever.
Things we liked less while traveling with our van in Andalusia
We really enjoyed the region of Andalusia and this trip in general, but of course there are some points that bothered us too. We thought it was important to talk about this in our review so that you will not be too surprised by these aspects if you decide to come here one day for a little roadtrip 😉
Garbage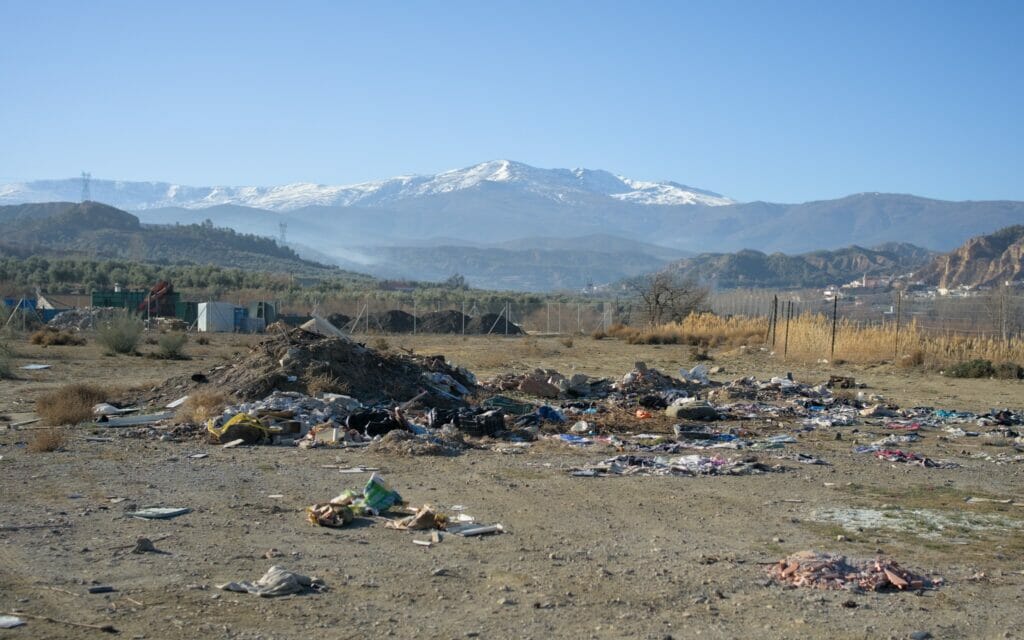 Andalusia is not the first destination to have left us a bitter taste on this point (lots of memories of Asia in particular) but we will admit that after having spent the last 5 years in Europe, it is the first time that we were again so marked by the absolutely astronomical quantity of waste!
I don't know if it is a problem linked to the region (question of means put in place by the municipalities) or a problem of mentality/habits but globally we were extremely shocked by the waste present everywhere in Andalusia. In the cities, around the villages but also along the coasts, on the road sides and on the beaches. We can't count the number of piles of wild waste and especially the astronomical quantity of plastic that ends up in the nature.
Travelling with the van, we have taken the habit to always "clean" the spots where we spend the night in order to leave the place cleaner than we found it. Usually, this cleaning session involves picking up a few cigarette butts and papers here and there, but during this road trip we almost always filled up whole bags of trash.
In short, we sincerely hope that things will move in the right direction at this level in Andalusia, because it is really distressing to see such beautiful landscapes invaded by waste!
Monoculture – and greenhouses
In Northern Europe we are used to seeing "Spain" on the supermarket shelves as the country of origin of many fruits and vegetables. Spain is vast and of course, not all the production comes from Andalusia but it is a fact that this region is one of the main suppliers. We have already told you about the absolutely amazing phenomenon of tomato and zucchini greenhouses in the region of Almeria (see the article on Almeria), but in fact, this phenomenon is not limited to this province or to these products.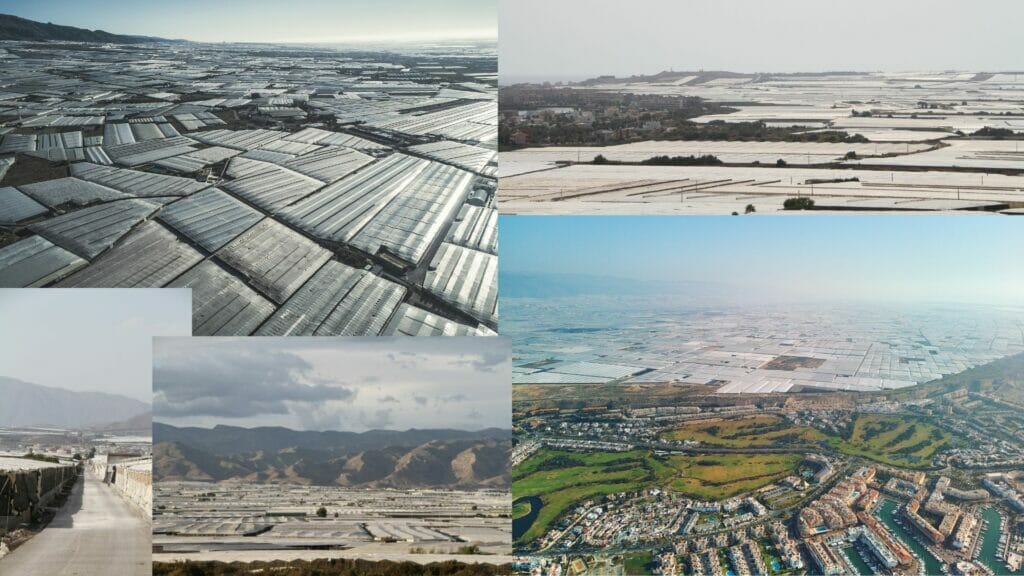 When you drive in Andalusia, it is very common to see the kilometers go by without the landscape changing much. In some places, there are olive trees (towards Cazorla) as far as the eye can see, while in other places there are almond, avocado or lemon trees (especially in the region of La Axarquia). What is shocking is the extent to which the cultivation systems are oriented to a single variety of fruit or vegetable in absolutely gigantic areas.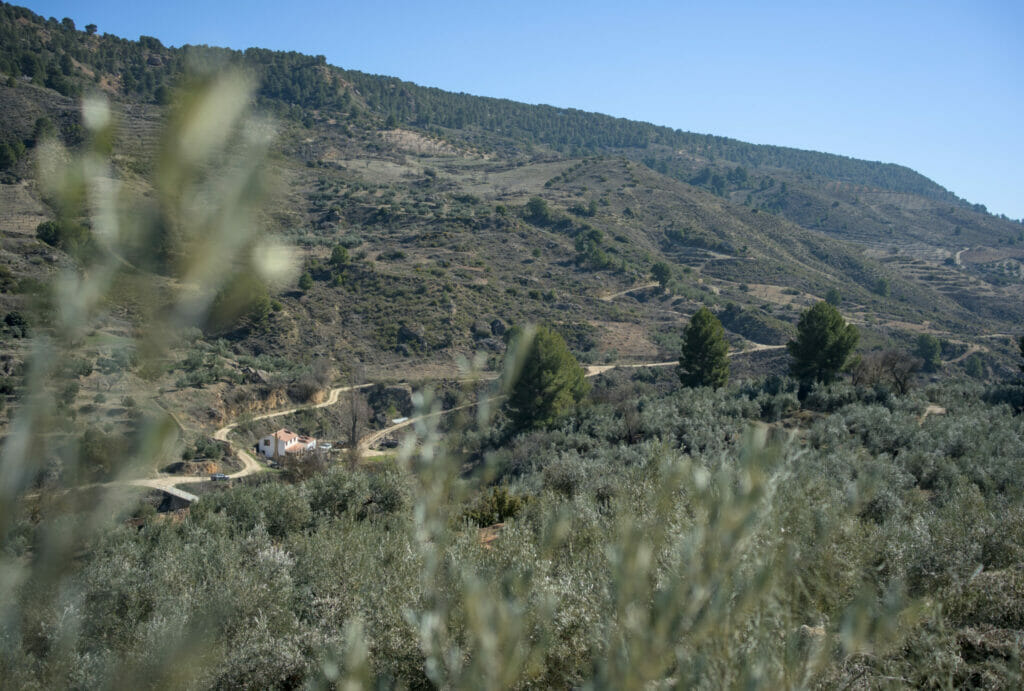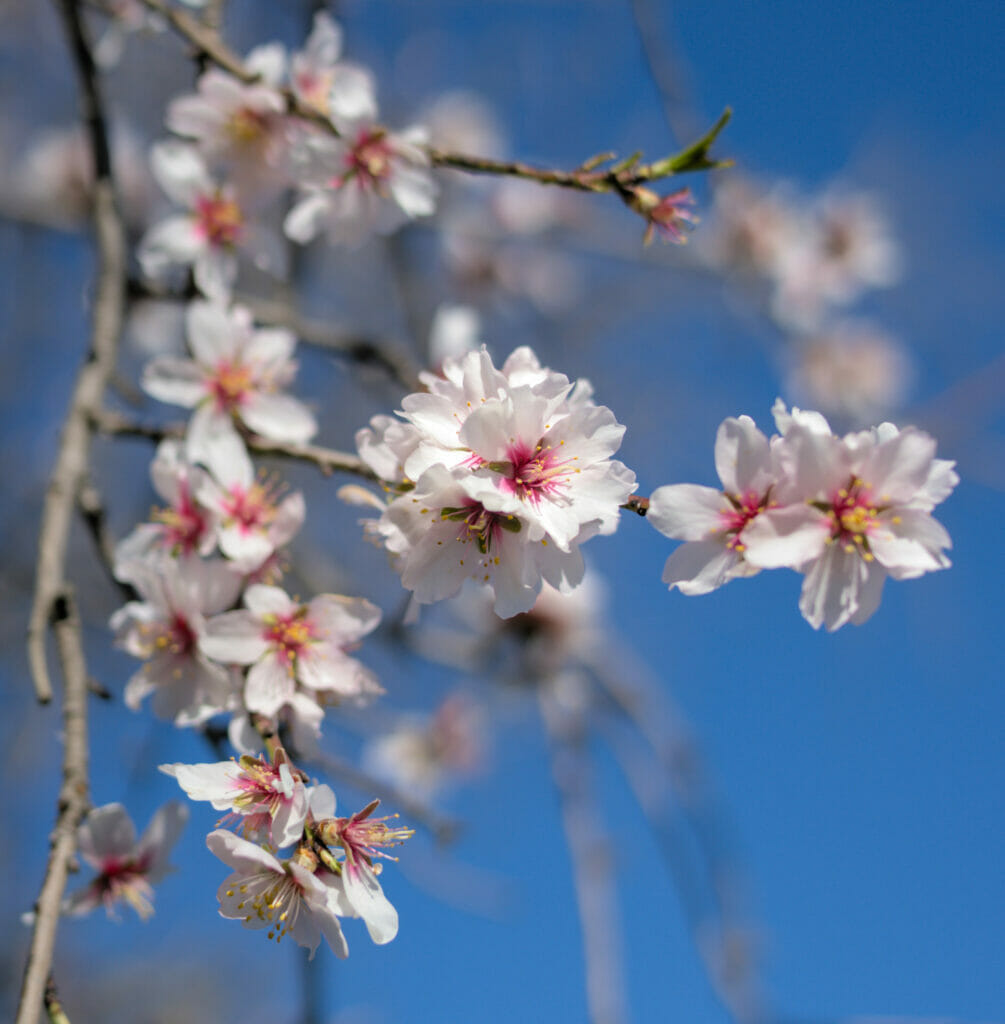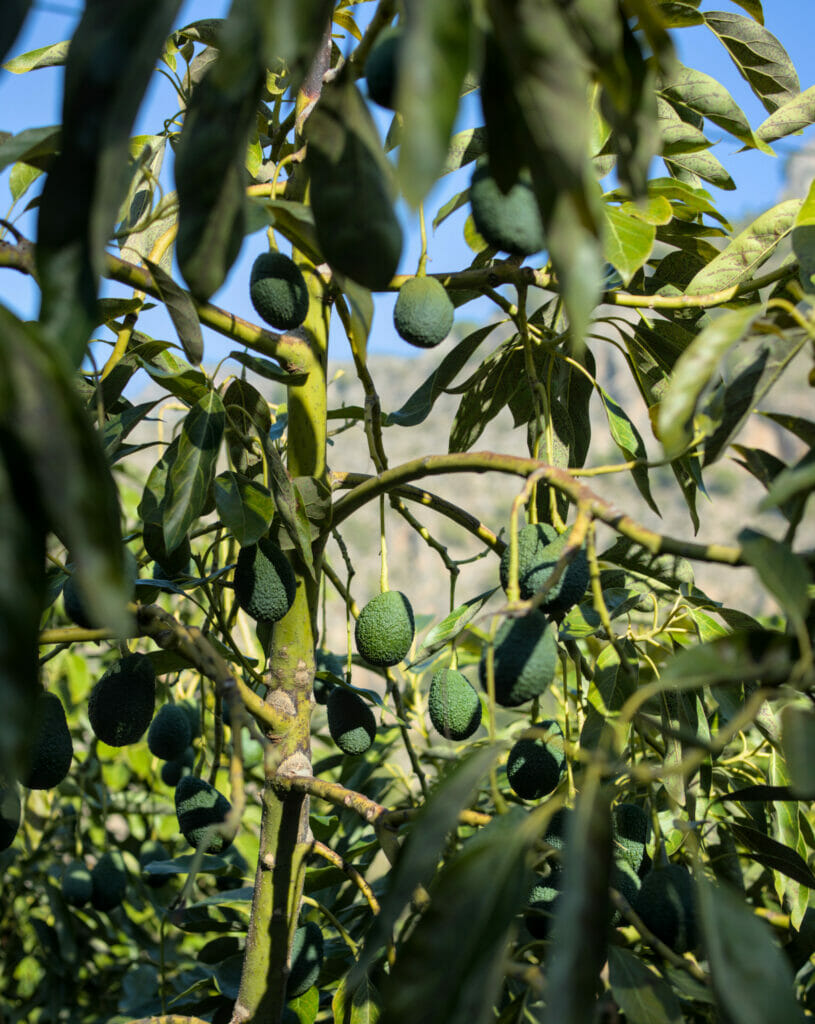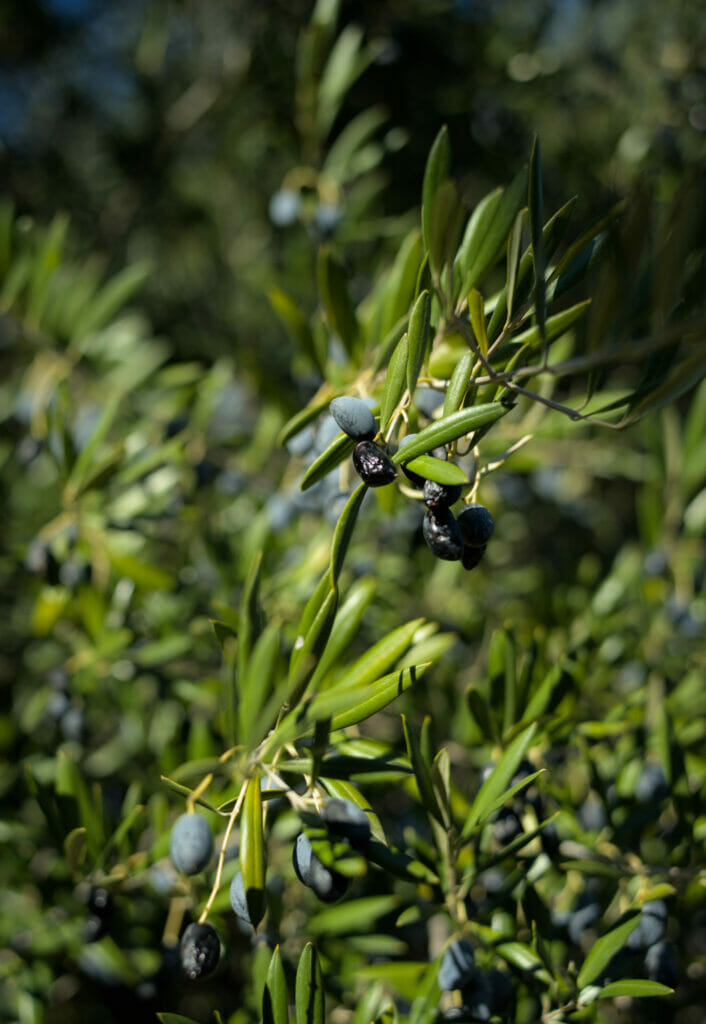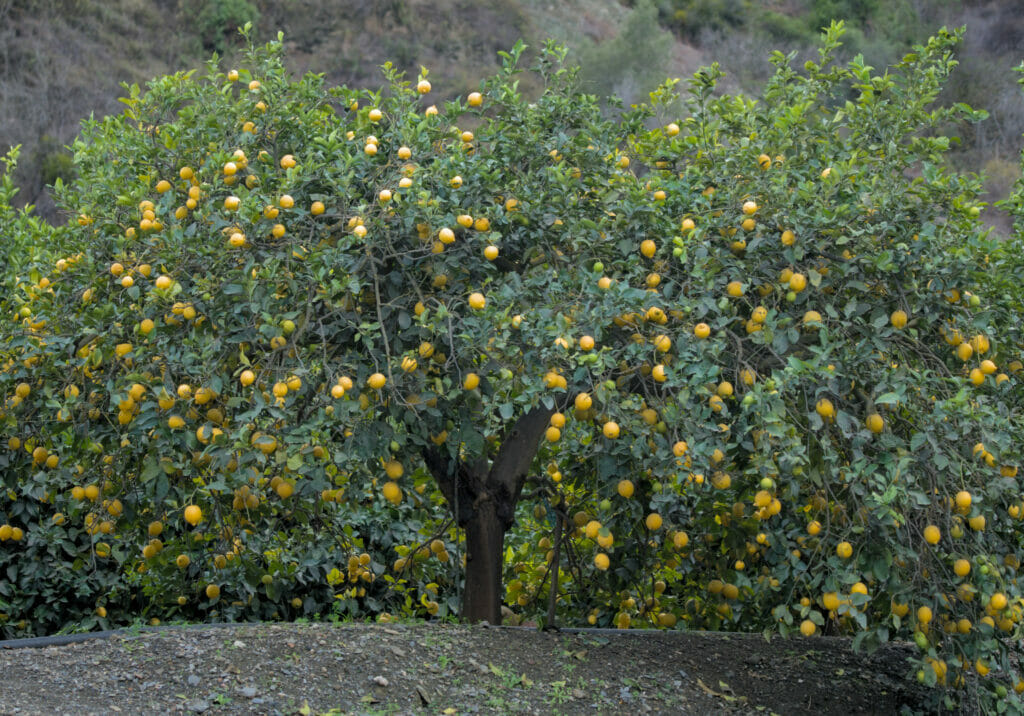 Relatively few marked trails for hiking
I hesitated to include this point because in reality we did manage to do a lot of beautiful hikes in Andalusia. After, it should be said that we had a lot of trouble to find routes sometimes. As mentioned above, the cultivated areas are very present and there is in Spain a very strong notion of "private property". The owners of lands tend to protect their lands with big fences (and protection dogs) what has for consequence that it is very difficult to create an itinerary by following only the tracks and paths indicated on the maps (it is almost certain that you will find yourself at one moment or another blocked by a fence or confronted with a protection dog).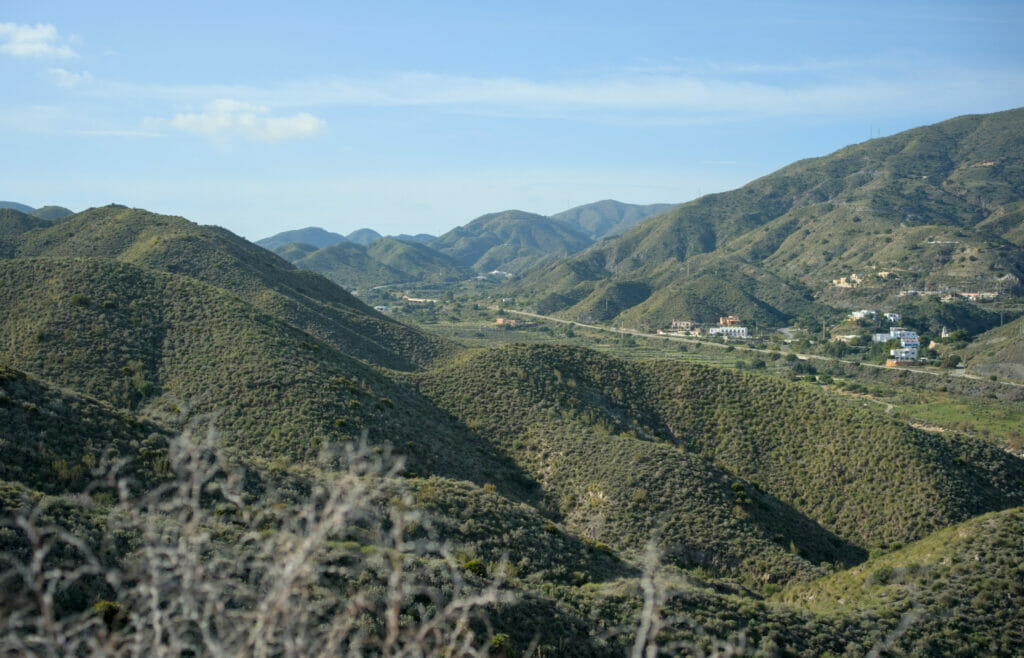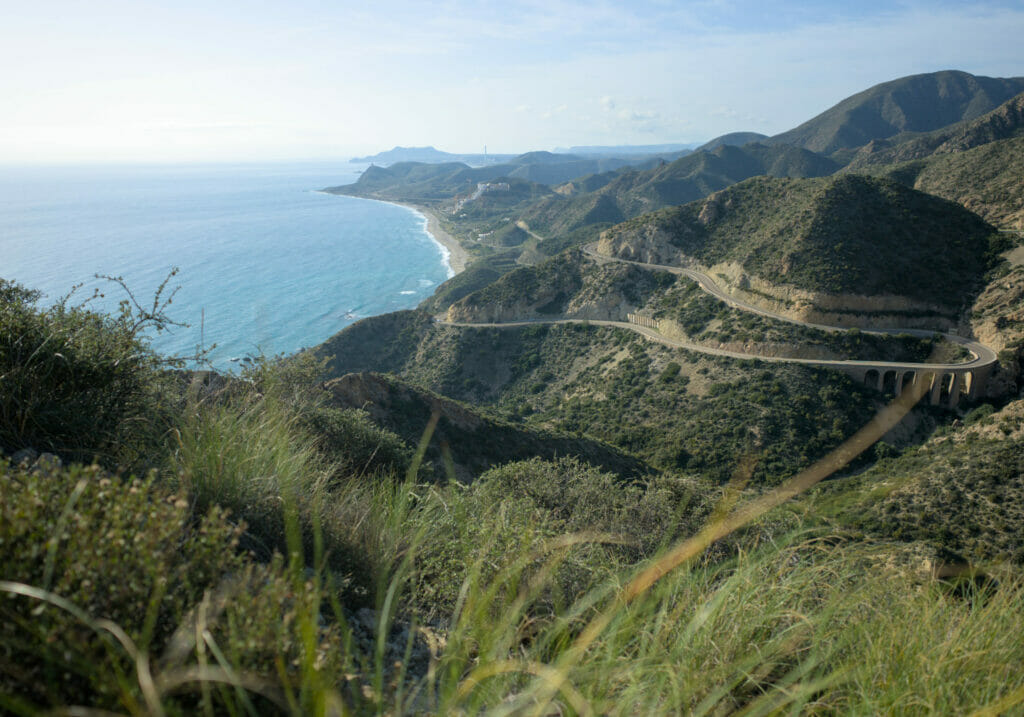 In France or Switzerland, there are more marked trails and even if they sometimes pass through private land, there are often trails passing through that allow hikers to join another marked trail. In Andalusia, it is often better to stay on the "officially" marked trails (and even there we had some disappointments with villagers who had decided that it was not convenient for them and who put big barriers and erased the markings to prevent people from passing).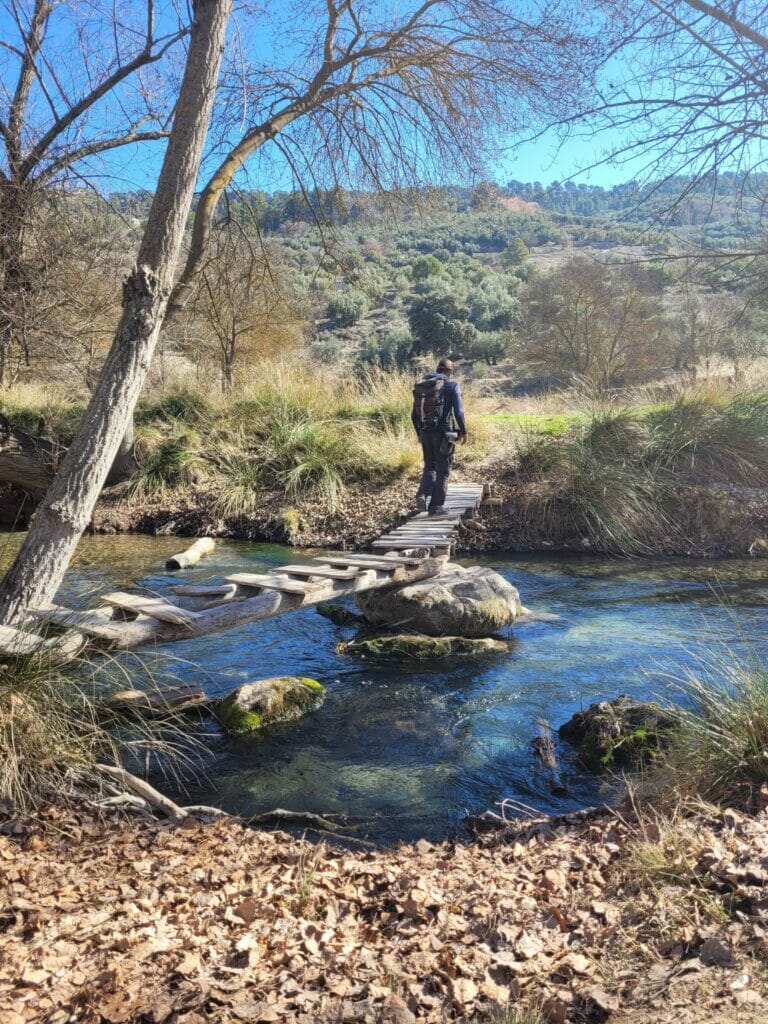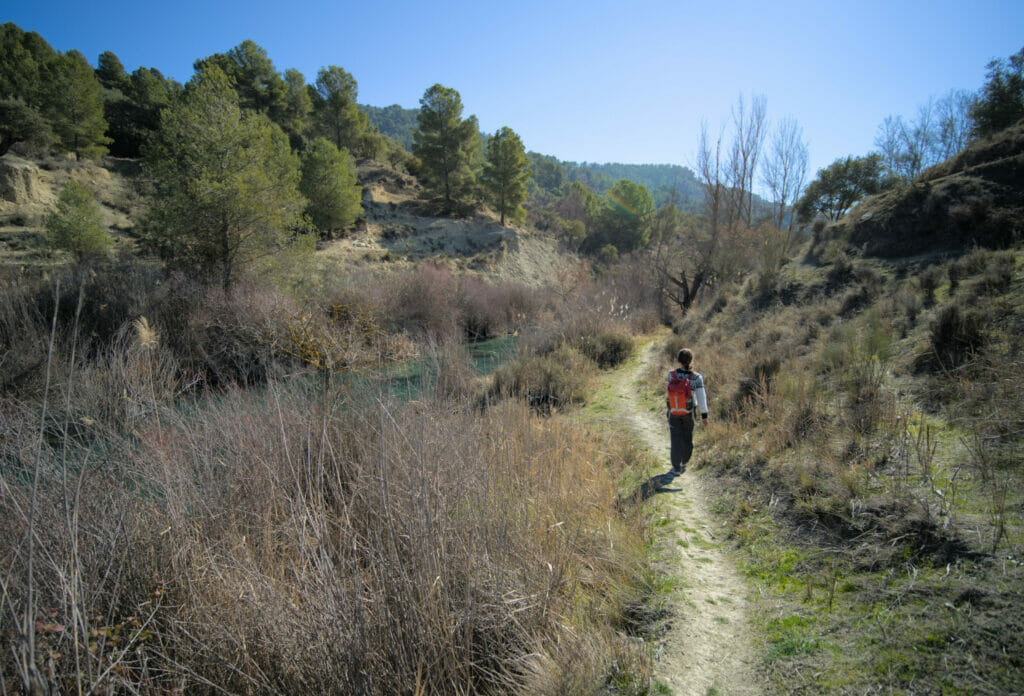 I don't know, it just seems that outside of the natural parks, hiking is not especially the national sport 😉 But then, you can always find itineraries! By the way, for Spain we are addicted to the application Wikiloc.
As you may have noticed, we tend to use Alltrails in Switzerland or in France (it is the application we use to create all the maps on the blog). Alltrails also exists in Spain (as well as Komoot or Oudooractive) but it is by far the most used application by the Spanish on Wikiloc!
What's next? The rest of our year 2022…
Oops, as you know, we are not particularly good at making plans in advance… Nevertheless, this year, we already have a pretty vague idea of what we are going to do (which is clearly rare enough to be noted) 😉
We are currently in Galicia, and more precisely at the Anceu Coliving, a place that we love and where we simply feel good. We are quieter on the networks at the moment, but it's simply because we have found a little cocoon and we "hibernate" a little while working a lot and enjoying the sweet atmosphere that reigns here. No or little trips up at the moment, but that will change!
Some pictures of our daily life here: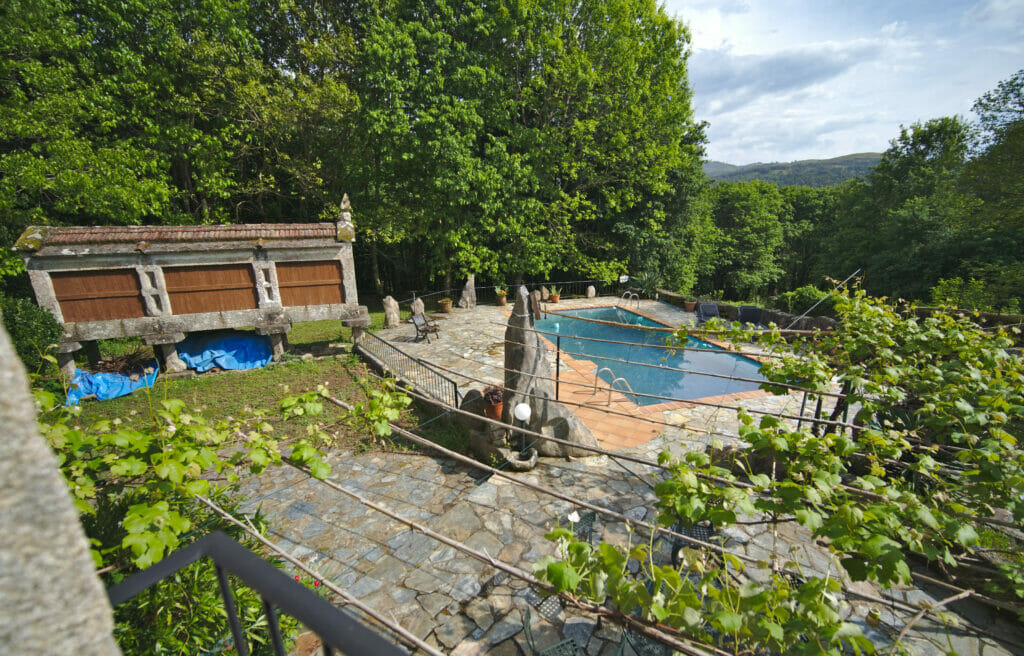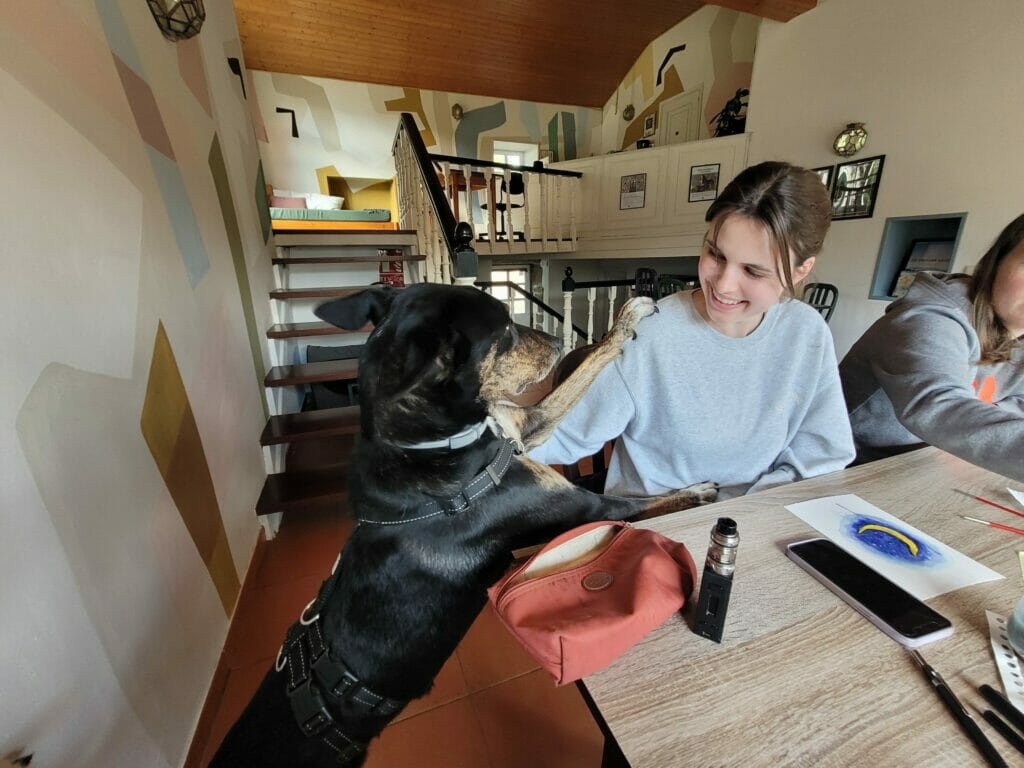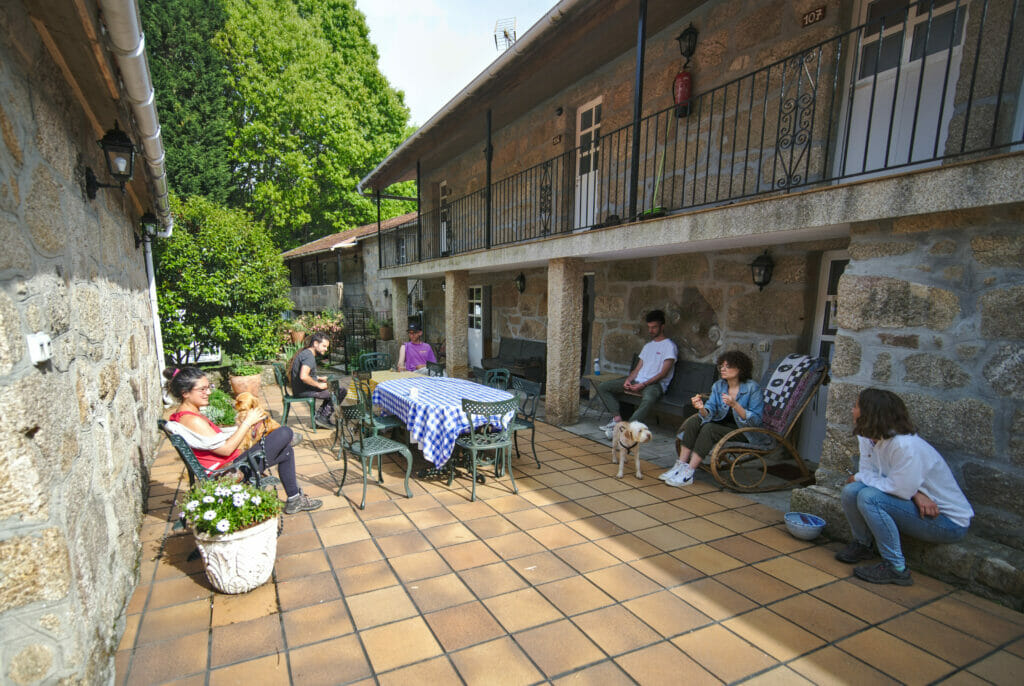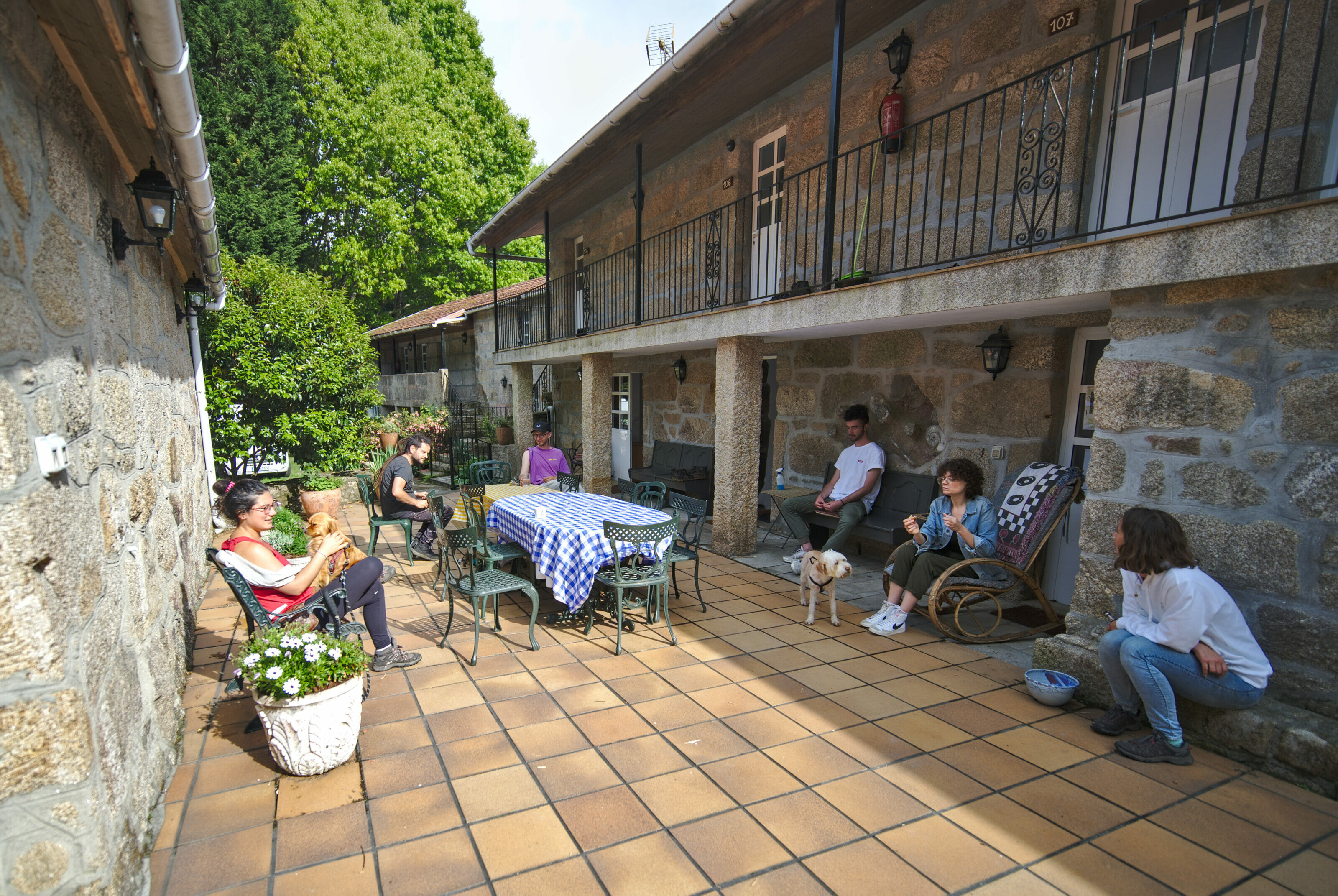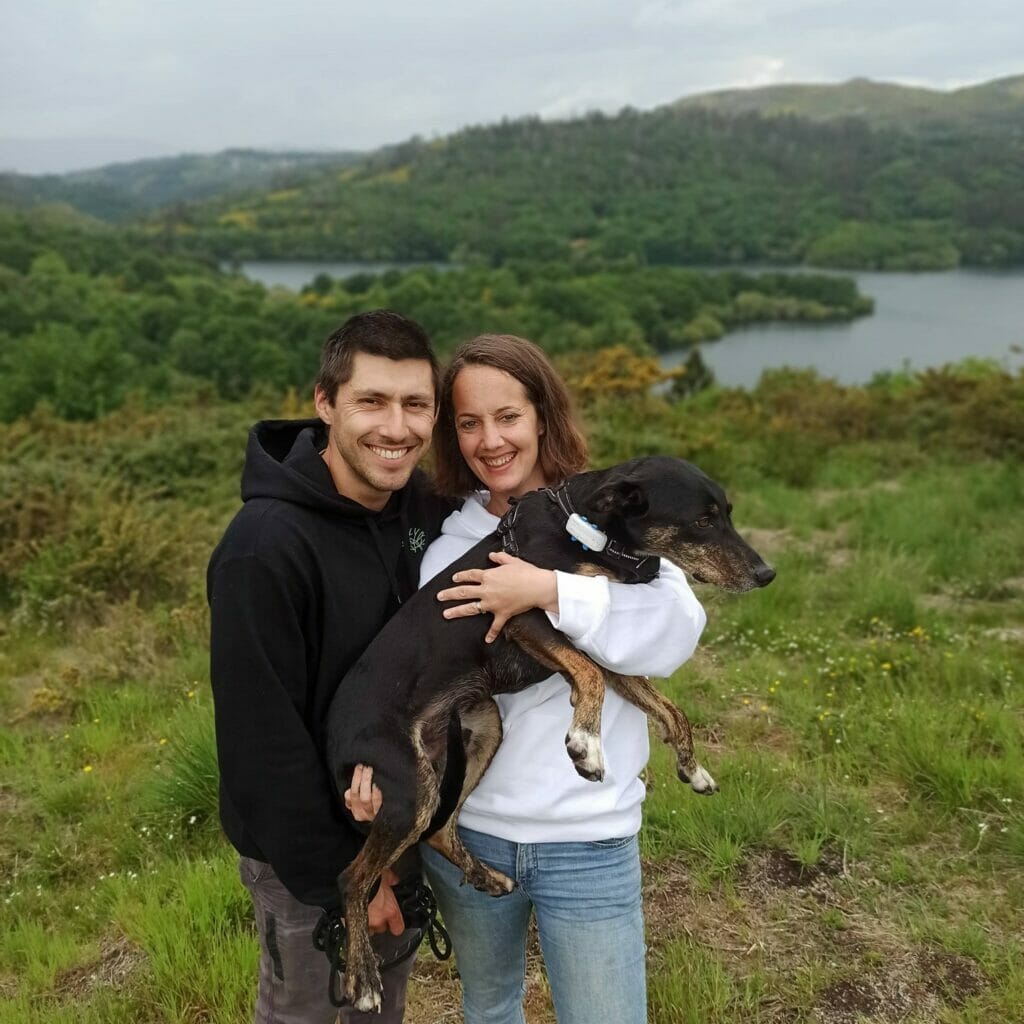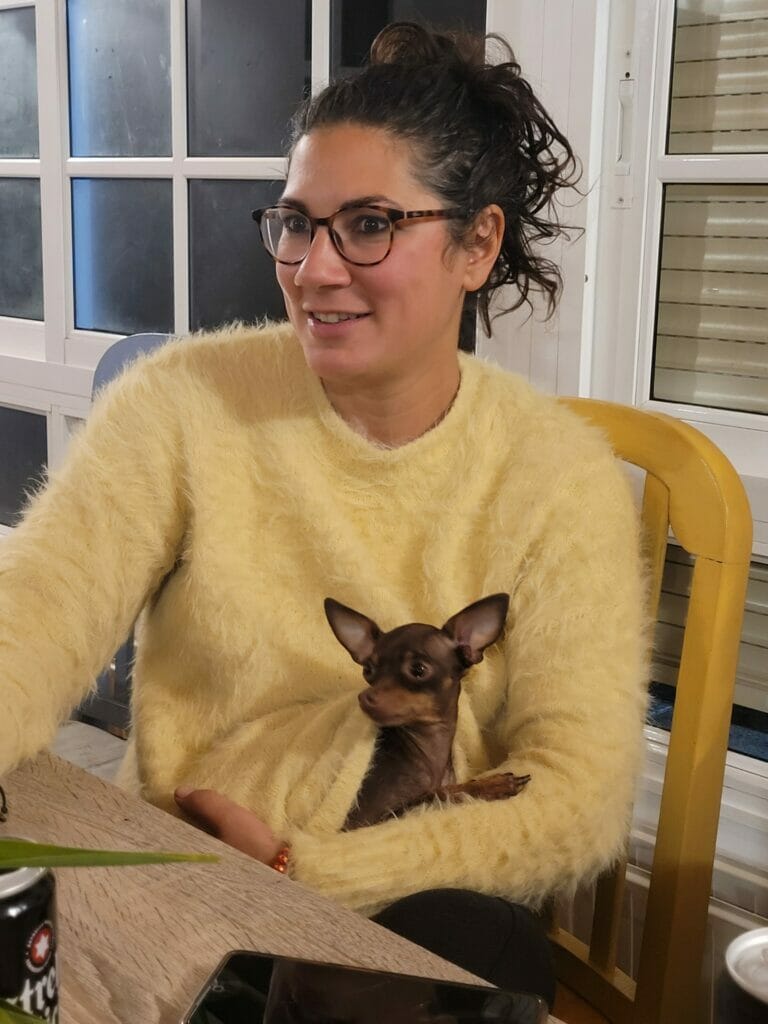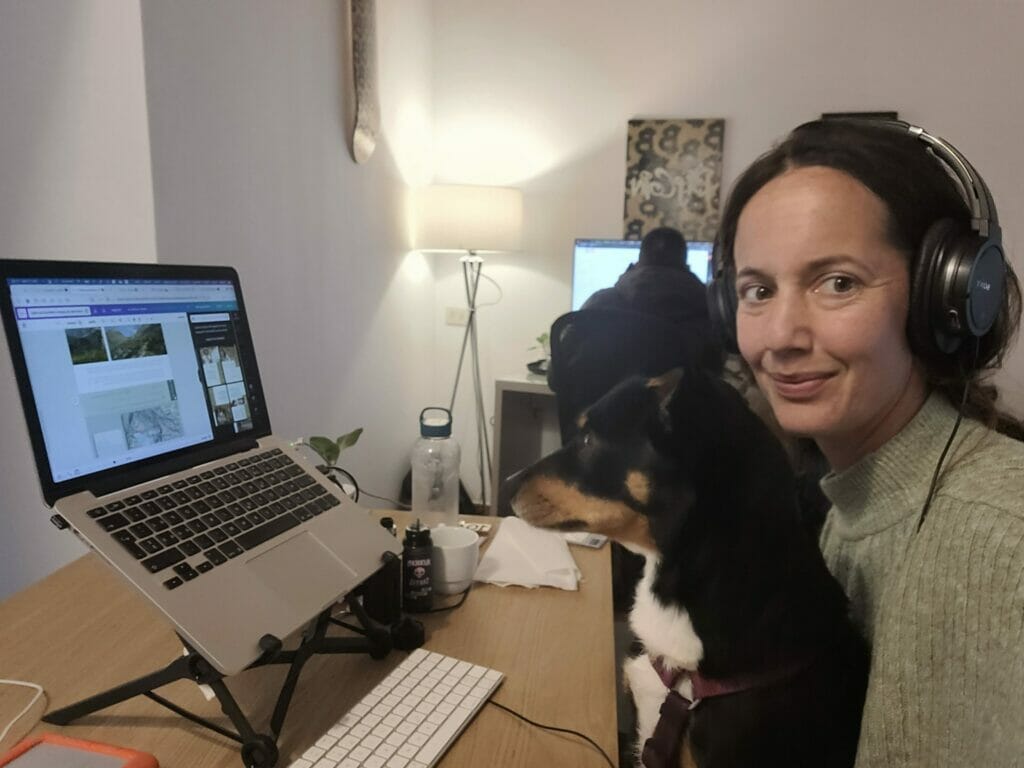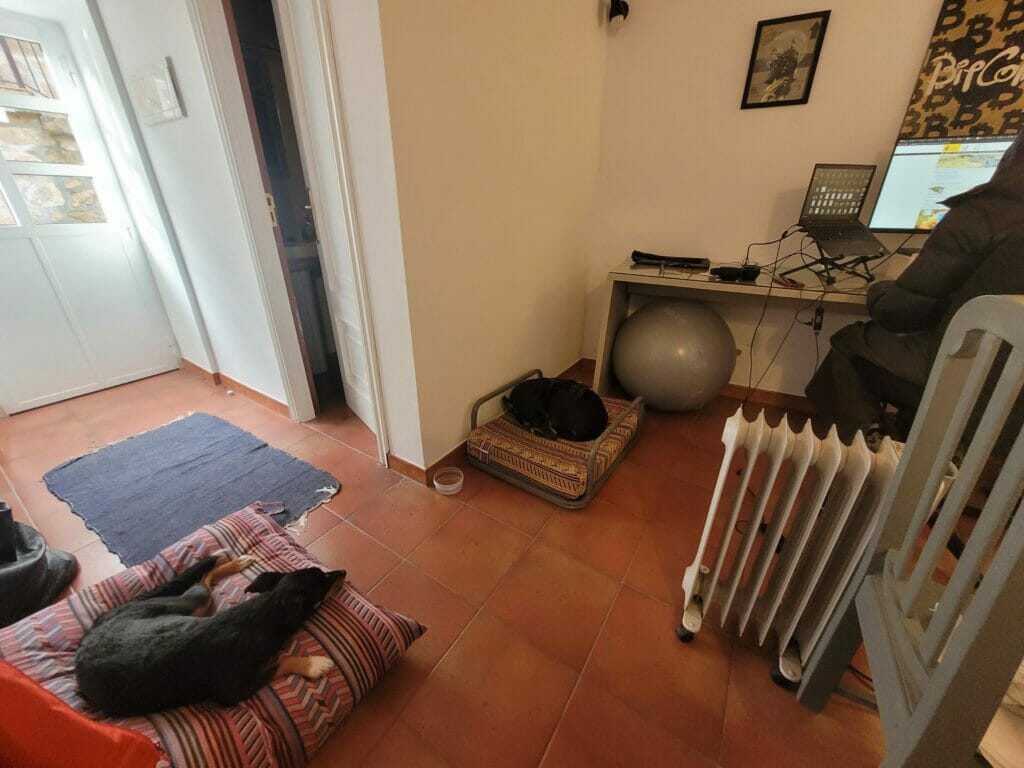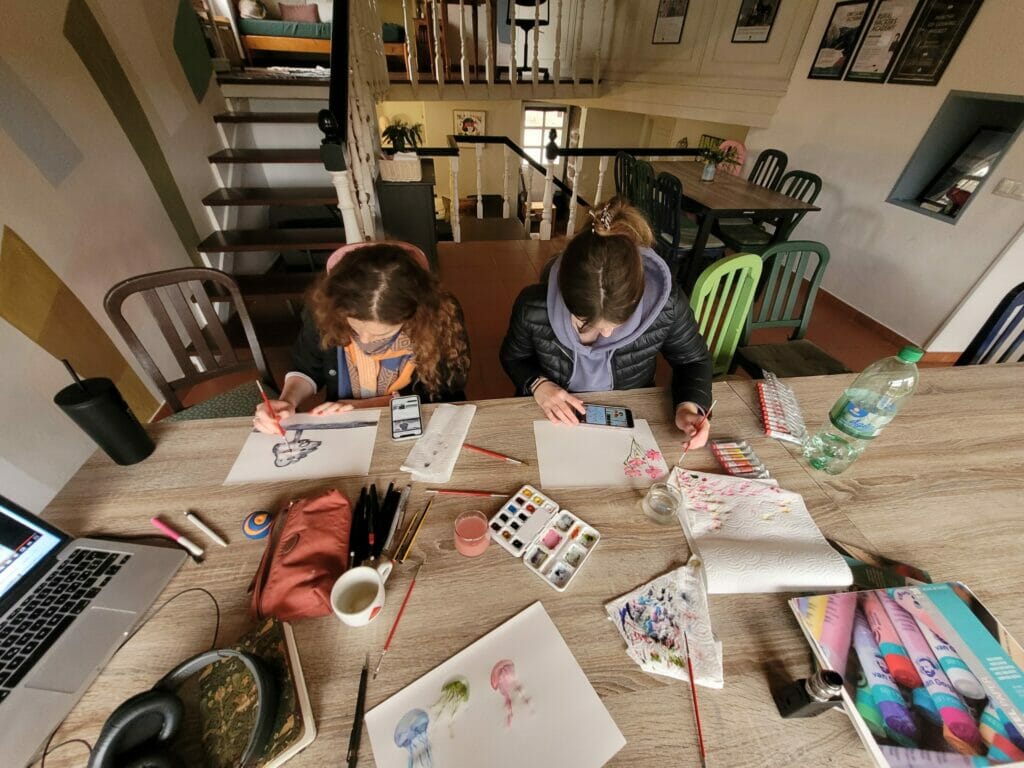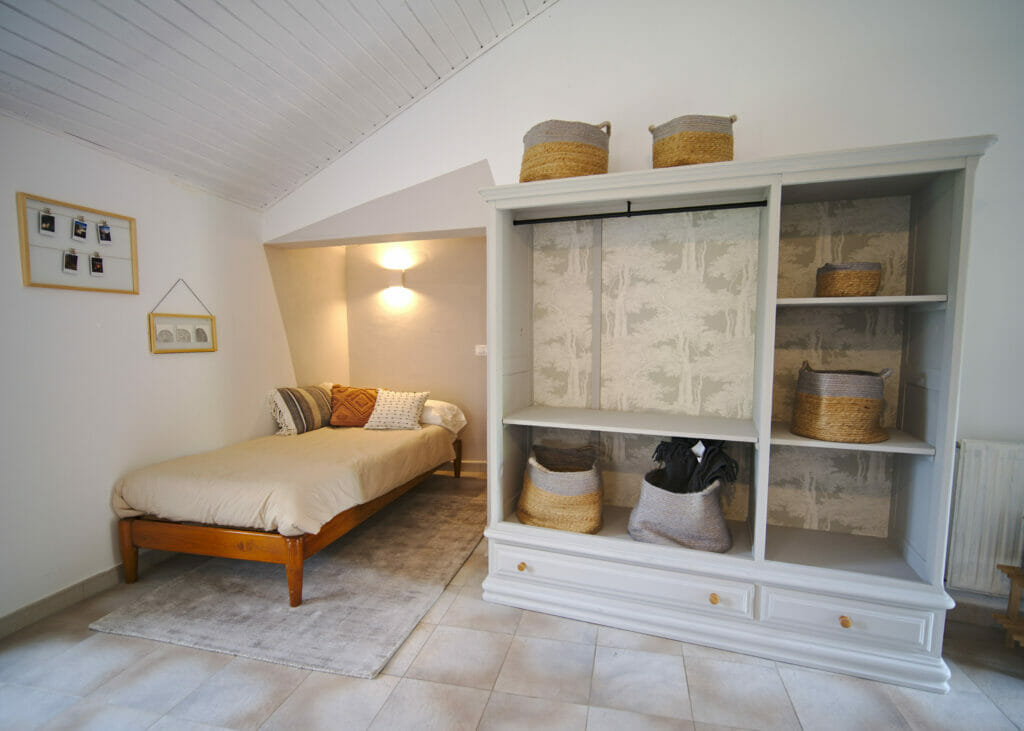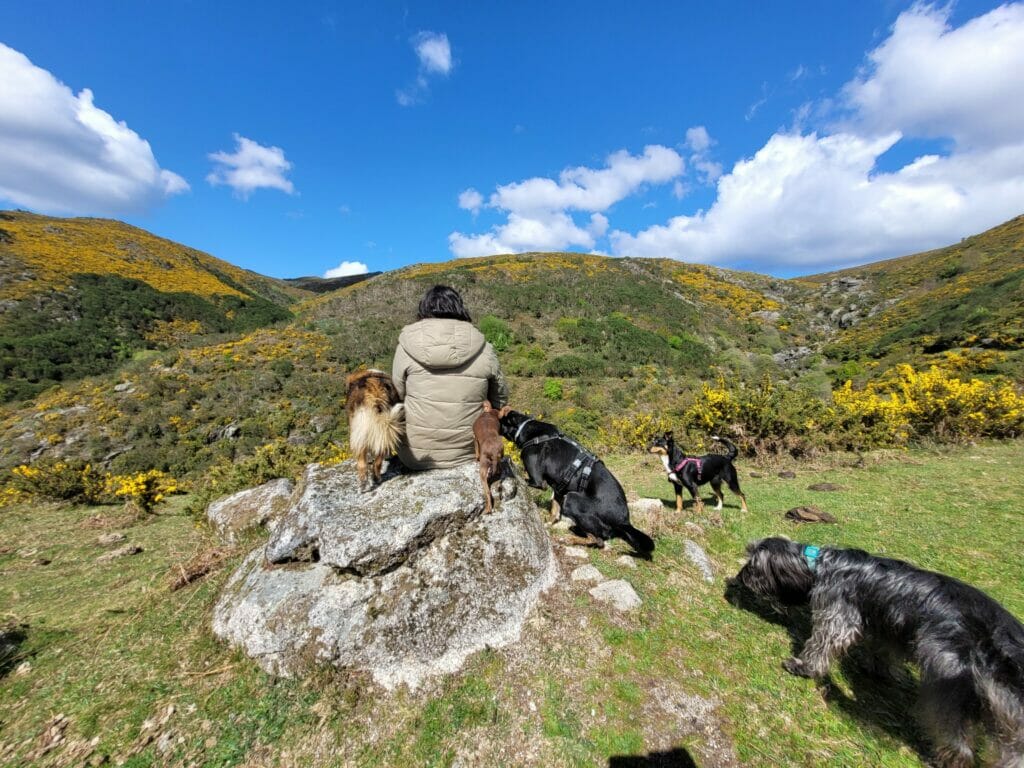 In short, we have been here since the beginning of March and we will stay here until the end of April.
What's next? The plan is to come back to Switzerland in about ten days. We don't have a fixed itinerary yet, but we would like to stop in the Rioja and the Pyrenees… To be defined! The goal is to be in Switzerland around May 10th.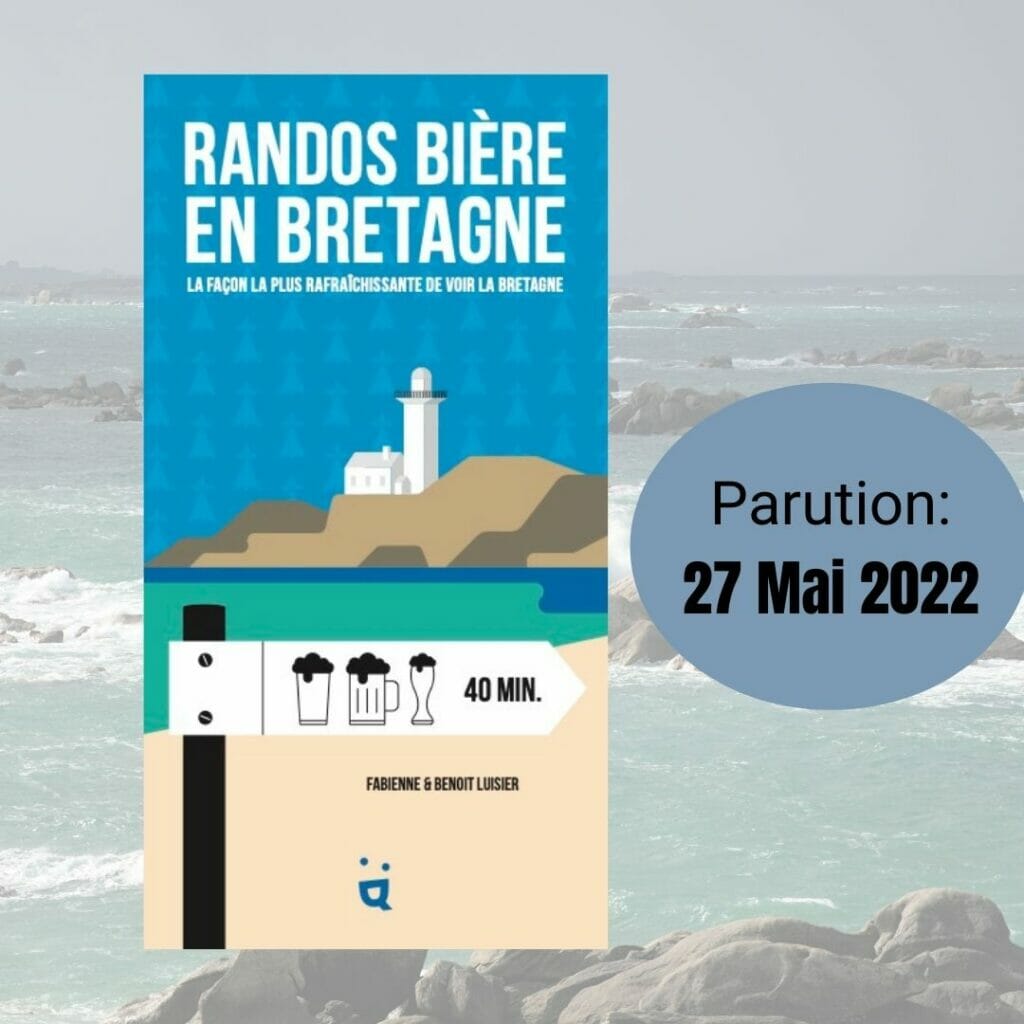 On May 23rd, we'll be back on the road (with Dahu) to come to Brittany to present our latest book! Ehhh yes, we haven't talked about it much around here yet, but on May 27th our next book entitled "Randos bière en Bretagne" will be released (in French only). A wonderful project on which we worked a lot these last 10 months and of which we are already very proud. 🙂 We can't wait to show you a bit more of it!
From mid-June to the beginning of September we will certainly stay in our beautiful mountains in Switzerland. Many hikes and escapades close to home are on the agenda and we are really looking forward to this new hiking "season"! I will certainly also go back to the Cabane du bonheur to work there for a few days/weeks.
In September, a new adventure is coming! 2 dear friends of ours had the wonderful idea to celebrate their wedding in Slovakia. We haven't planned anything yet, but we think that the opportunity is too good not to take advantage of this occasion to go there by van and explore the country with Dahu and Winchy. Nothing is fixed yet, but if you have some advices on hikes to do in Slovakia, Czech Republic or even Austria we are interested 😉 Our idea is to stay there until the cold and the snow push us away…
Next? You're asking too much ! It's already rare enough for us to have plans for the next 6 months, so let's not push it 😉 We'll tell you more in a few months (when we know more).
See you soon for new articles about Spain (the Toledo region this time). We send you sunny kisses from Galicia!
Pin it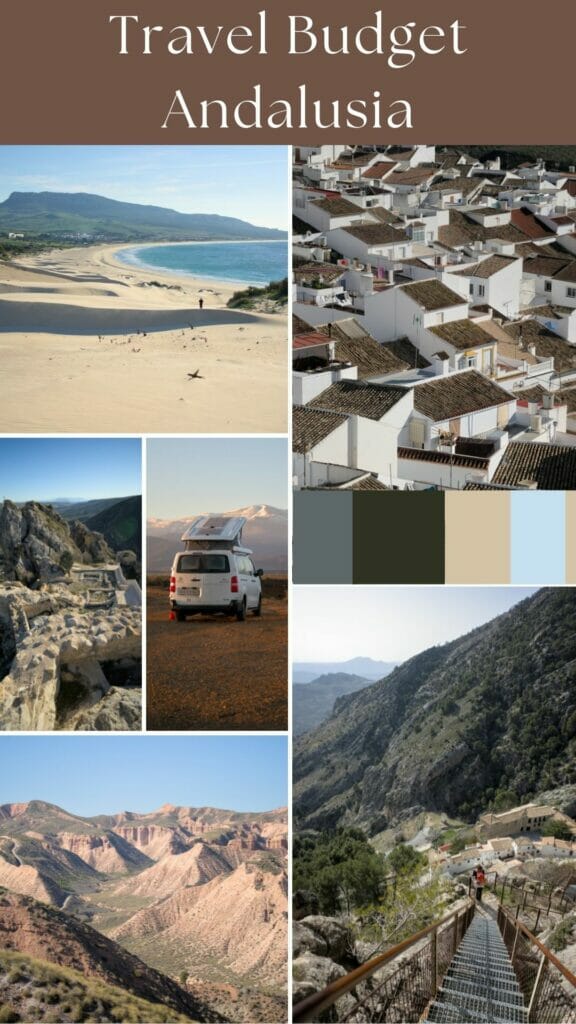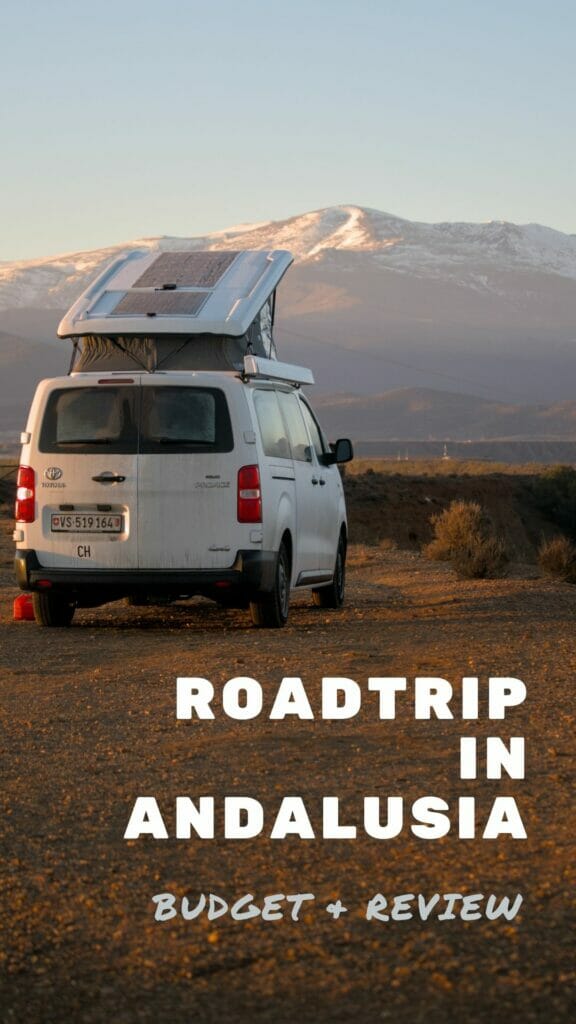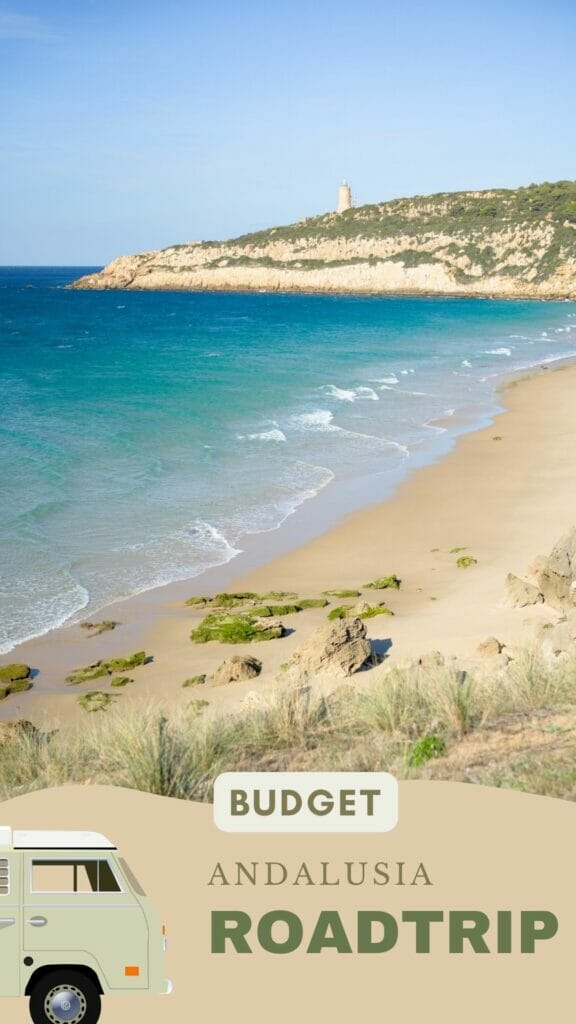 Note : This article contains affiliate links. By using our links to book an accommodation or a car, you will of course not pay anything extra but we will get a small commission. This allows us to continue to offer you free, independent and ad-free content.