After our first quiet week in Izmir, we are back on the road with a more precise idea of what we would like to visit in Turkey. We have to say that we arrived in Izmir on a whim after a rather intense period for us and that we hadn't really had time to think about anything before the start. But well… it may not be so bad because it is often by letting ourselves get carried away by the unexpected side of travel that we have had our most beautiful experiences.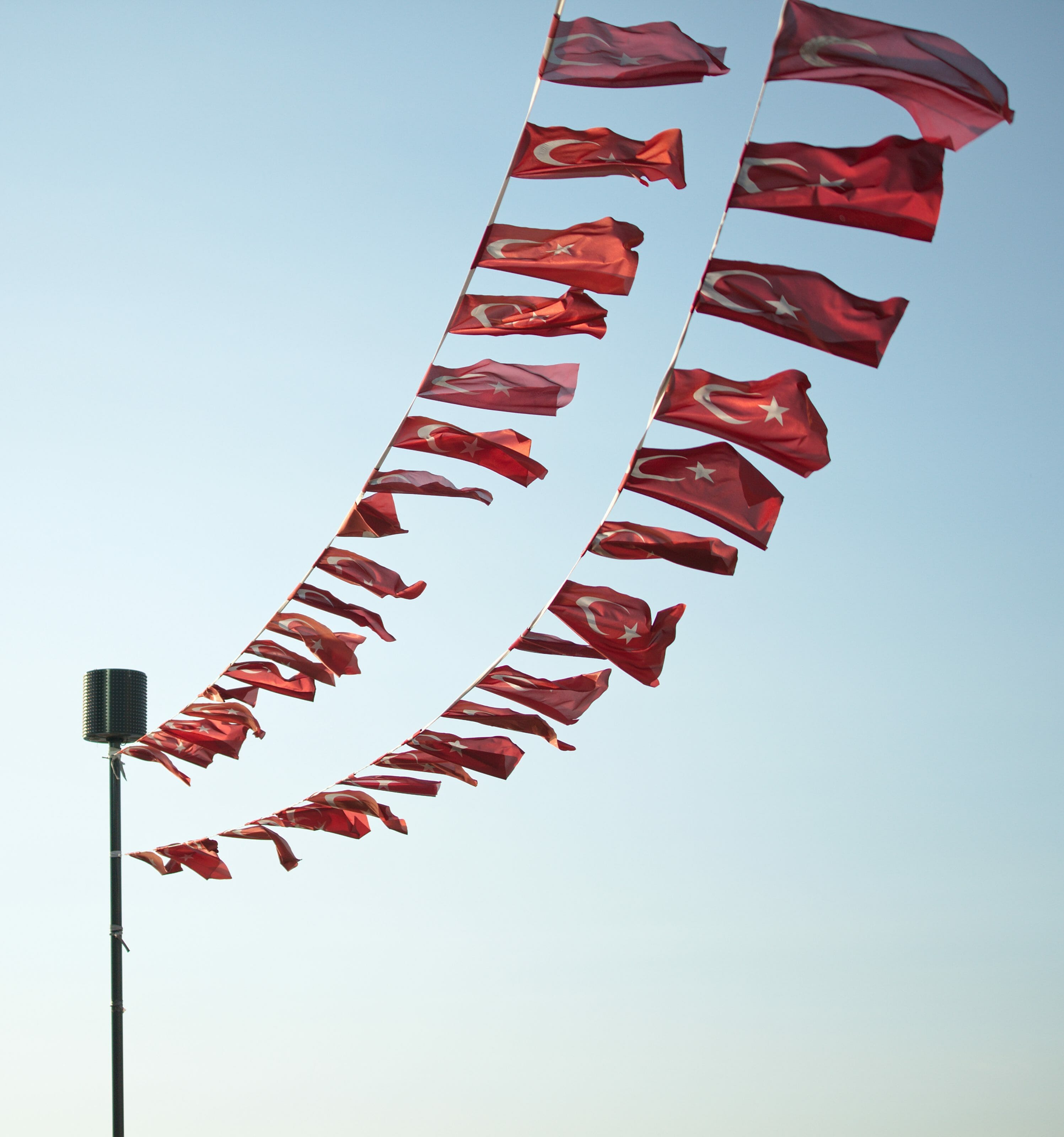 Turkey is one of those countries where we knew almost nothing about…. Basically, we had just spent 5 days in Istanbul at the end of our world tour and that was it. But 5 days is more than enough to realize that Turkey has a rather incredible historical and cultural richness! And it took us barely a few hours of research on the net to see that in terms of landscapes it was pretty good too 😉
That's how we came across "the Lycian way", a hiking itinerary that combines the landscapes of the Lycian coast with its magnificent historical sites. We immediately told each other:
That's a way to discover Turkey that fits us
It is therefore with the objective of covering part of the Lycian way that we hit the road south of Izmir. But before taking out the tent and hiking shoes, there are several places that we wanted to discover on the way… including the ancient Greco-Roman city of Ephesus, which is located just 2 hours by train south of Izmir.
Sirince: Ephesus in the mountains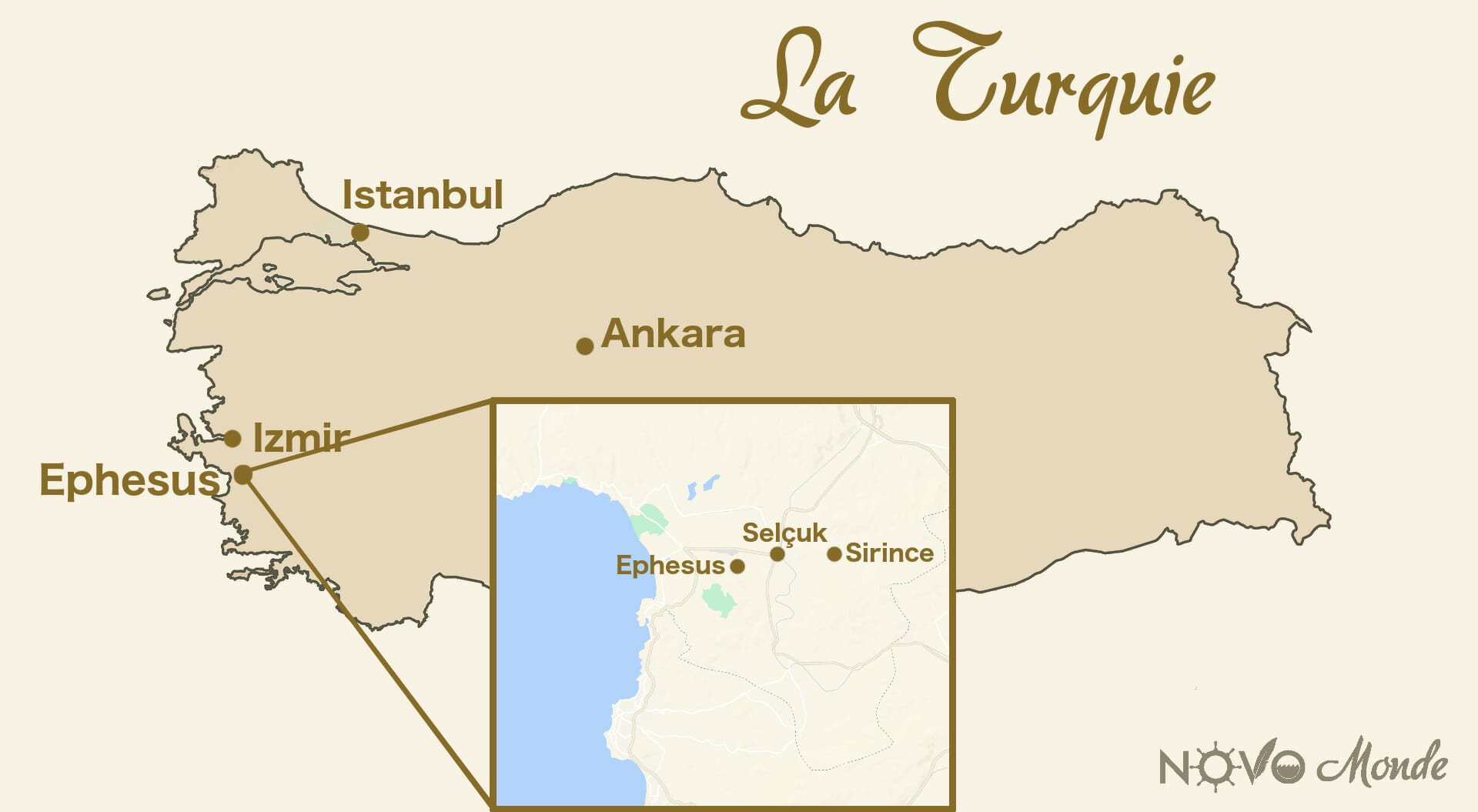 To visit Ephesus you have to go to Selçuk, a small town 70km south of Izmir. But according to our research, Selçuk didn't seem to be a very exciting place (we know that we shouldn't judge until we saw it but well 😉 )… So we looked for a nicer place in the area of Ephesus to stay and this is how we found the village of Sirince (only 8kms from Selçuk in the mountains), also known as Ephesus in the mountains.
The history of Ephesus in the mountains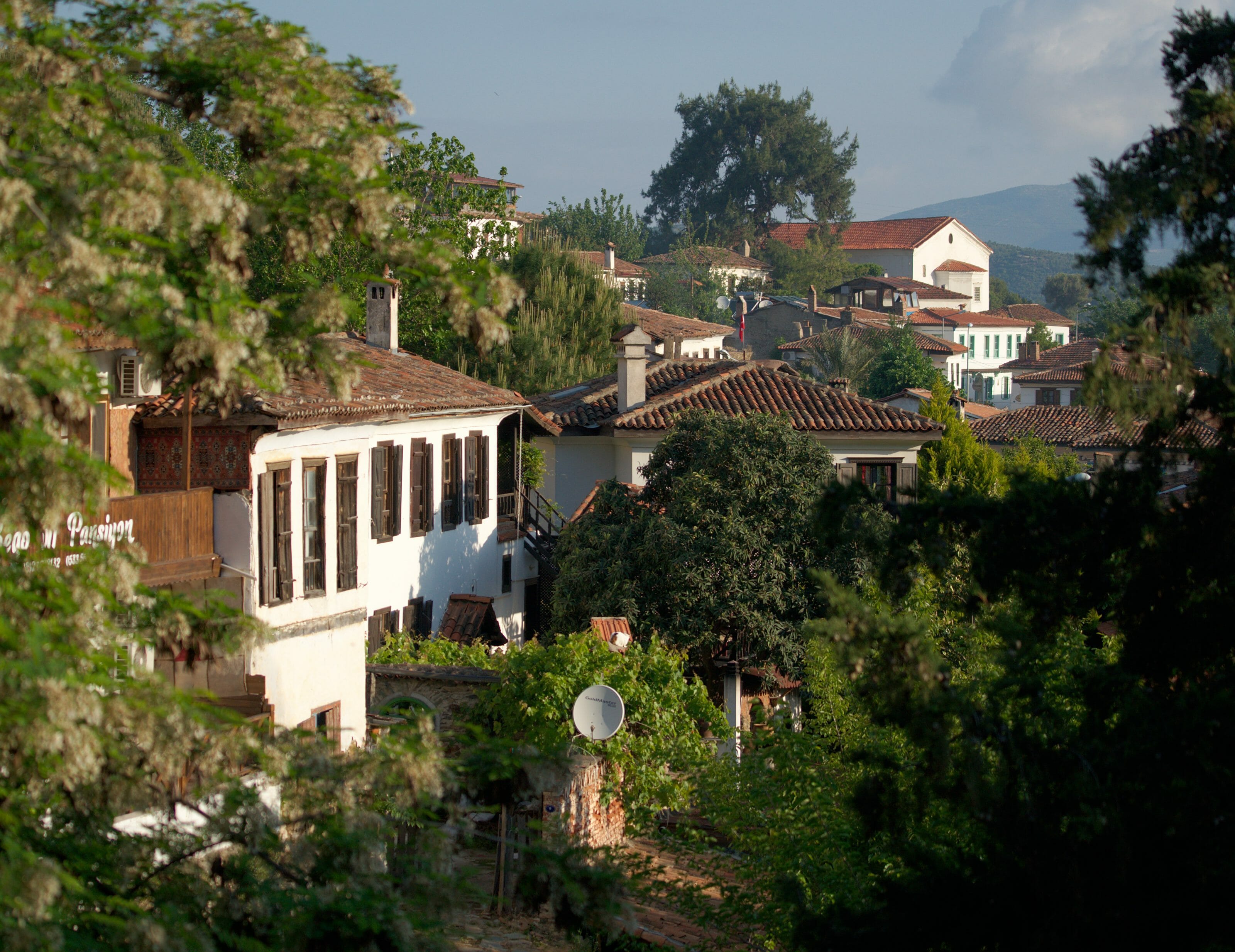 Careful!!! a little bit of history is required here 😉 (I'll try not to make you sleep but since we were bad at Turkish history, we tried to learn a little bit more ahah). We will come back to it further down, but basically the decline of the city of Ephesus dates back to the 7-8th century when the sea withdrew, causing at the same time the silting up of what was one of the biggest ports of that time. This is how the Greeks gradually abandoned the coast to settle in the mountains, hence the name "Ephesus in the mountains" (they didn't search that much 😉 ). That's also why it was originally a Greek village.
These Greeks lived peacefully until the end of the 1st World War (lol I simplify a little 😉 ). To make it simple again, the Ottoman Empire was one of the great losers of the First World War and after the war, part of today's Turkey was divided among the Allied forces (England, France, Italy, Greece). The Izmir region had become a Greek area. But the Turks led by their leader and founder of modern Turkey, Atatürk (a very popular character that can be seen all over Turkey), reacted to take back their territories.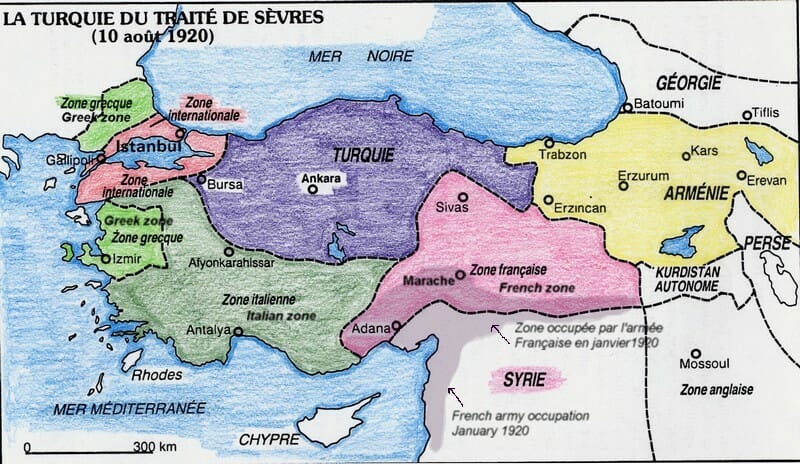 This war resulted, among other things, in a large population exchange between Turkey and Greece and all Greek Orthodox in Turkey were forced to leave Turkey (and vice versa for Muslims in Greece). Thus the village of Ephesus in the mountains populated by Greeks became Sirince a Turkish village.
Wow, it's quite a story for such a small village… but if Sirince is popular enough today, it's more for its pretty traditional houses and its wine (all kinds of fruit wines and normal wine). So it didn't take much more for us to choose Sirince instead of Selçuk to discover Ephesus (pronounce the word wine and we come)
Wander around Sirince
As usual, the first thing we did when we arrived in Sirince (after finding a place to stay obviously 😉 ), is to walk to explore the surroundings of the village. The countryside around Sirince is really pretty and we walk among olive trees, fruit trees (cherries, peaches…) and vines. We understand better now where the village's reputation comes from and all the products that are sold in its alleys. We made a nice little loop of 6kms that we recommend if you pass by here (it is marked red and white and we give you the approximate map below).
Otherwise the village of Sirince is still quite touristy, especially during the day when quite a few big buses arrive directly from Kusadasi and Selçuk for a few hours. But in the evening (or early in the morning), the village regains its tranquility and it is nice to stroll through its streets to enjoy the beautiful lights. That's why we recommend that you sleep in Sirince and avoid coming only for the day. Here are some images taken in the morning that should finish to convince you;)
Vine tasting in Sirince
Well hiking is nice but let's get down to business with a little local wine tasting. So by walking 5 minutes in the streets of Sirince, you will easily find at least 2-3 bars/stores that will offer you wine tastings. On our side we stopped at Kivircik Sarap Evi (which was recommended on the net), a charming couple who have been selling their wine for over 20 years in Sirince. We tasted several fruit wines (cherries, melon, quince) and 1-2 red wines… So to be honest, the wine is not a super good (even if the fruit wines are sweet are quite nice when served fresh) but the couple is charming and speaks a few words of English and French, which has allowed us to chat a little with them. Among other things, he shared with us his point of view on mister E…'s current policy… which is really not popular in the Izmir region.
Anyway…. we came out of there after talking a lot and above all with 2 bottles of wine 😉 . So we looked for a small spot with a nice view over the village for an improvised picnic. We found a nice spot right next to the St-John church at the top of the village… judge for yourself!
Arriving and staying in Sirince
It's quite easy to arrive in Sirince 😉 .
Izmir – Selçuk : From Izmir you just have to take a train from Basmane train station to Selçuk (7.5 tl/pers and the schedules are here). You can also take buses but they are more expensive and less comfortable than the train so don't bother
Selçuk – Sirince : In Selçuk you will have to walk to the bus station (15 min max) to take a minibus in the direction of Sirince. There is about one bus every 20 minutes until 20:00 and the price is only 4 tl/pers (see the bus picture below).
For the accommodation we were a little afraid because on the net the prices were quite high (we found nothing less than 35-40€ per night)… We arrived on site without booking and we had no problem finding something in our price range (we had set ourselves a maximum of 200tl/night… so 33$ at that time). There are dozens of pretty little guesthouses in the village and we didn't have to negotiate much to get a room for 2 nights in our prices. To be honest we stopped at the 1st guesthouse on our way that was in our prices and it was very good (the Siricem guesthouse).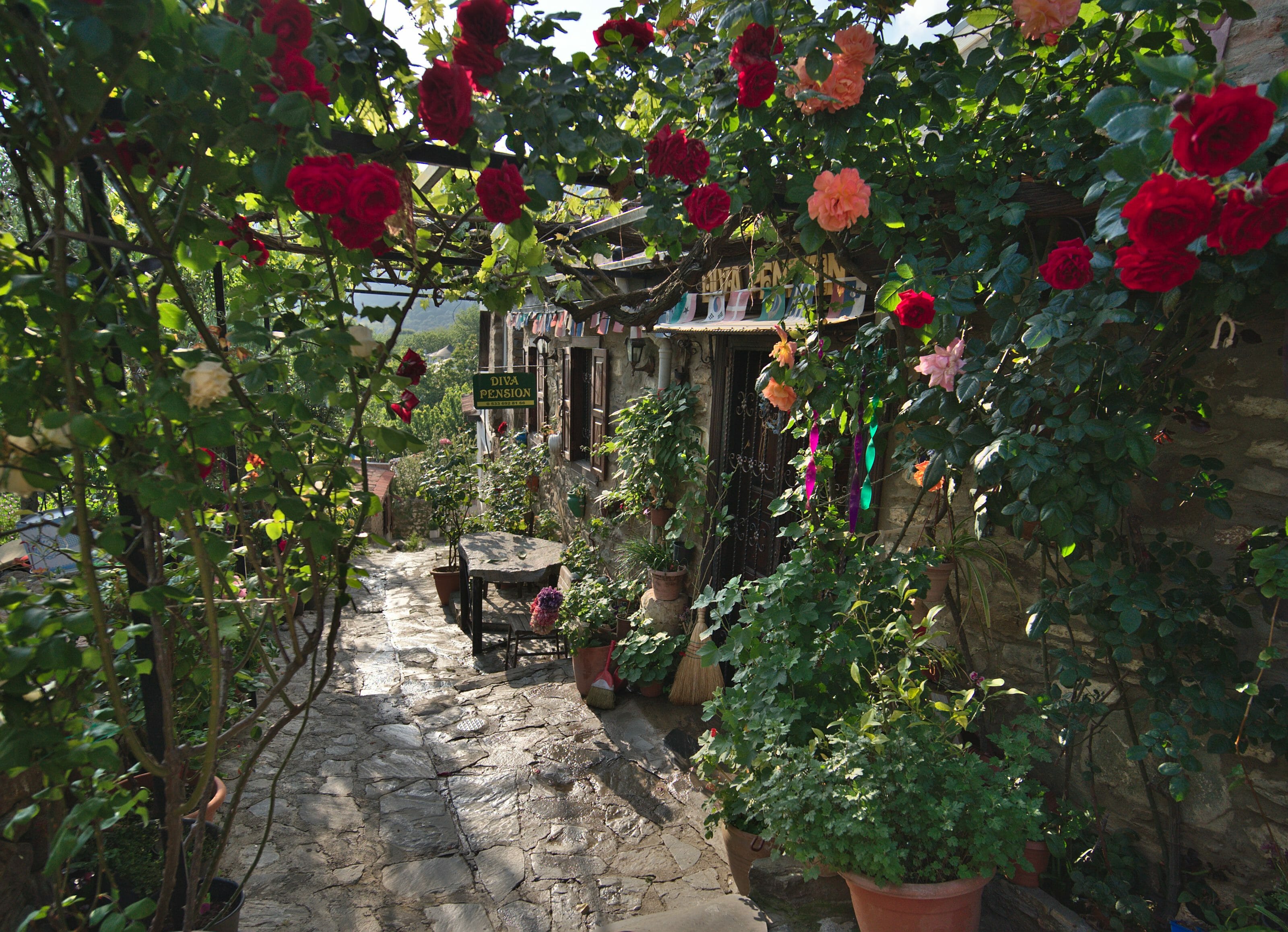 Note: there is no real store in Sirince and if you want to do some shopping, it is better to do it in Selçuk where you will have more choice.
Visit of Ephesus: or how to find yourself in Roman times
As I said at the beginning, what brought us to this region were the ruins of Ephesus, which was one of the most important cities of Antiquity (which could be compared to Constantinople in Roman times). It would have been a shame not to check it out!
Ephesus history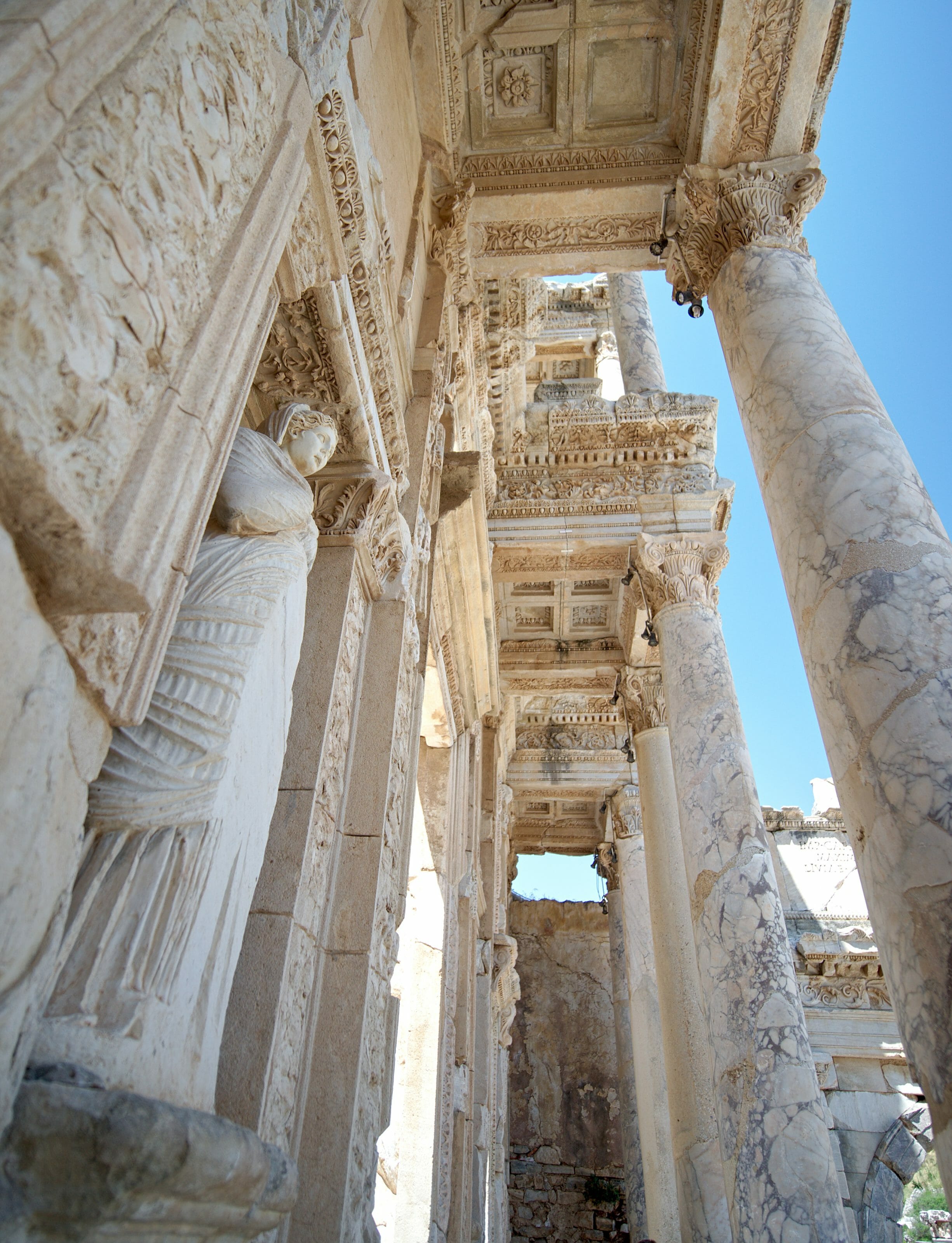 Well, I'm not going to give you a complete history course about the city of Ephesus, but you should know that the city was founded a long time ago (10th century BC) and that it reached its peak during the Roman period (250,000 – 300,000 inhabitants). It was one of the most important ports of that time, which unfortunately had a rapid decline in the 7th-8th century when the sea receded, causing the port to silt up… this is what made the inhabitants go elsewhere, especially in the mountains (as in the current village of Sirince).
Visit the ruins of Ephesus
The thing to know to visit the ruins of Ephesus is that the site is actually very long (you will walk well 3-4kms in the site) and that there are 2 entrances. So the ideal is to arrive on one side, cross the whole site and then exit on the other (and thus avoid an unnecessary return). The entrance to the site still costs 60 tl/pers (9€) but believe me, for a short trip back in time, it's well worth it. Update 2022: the price is now 200 tl / person, which is about 11 €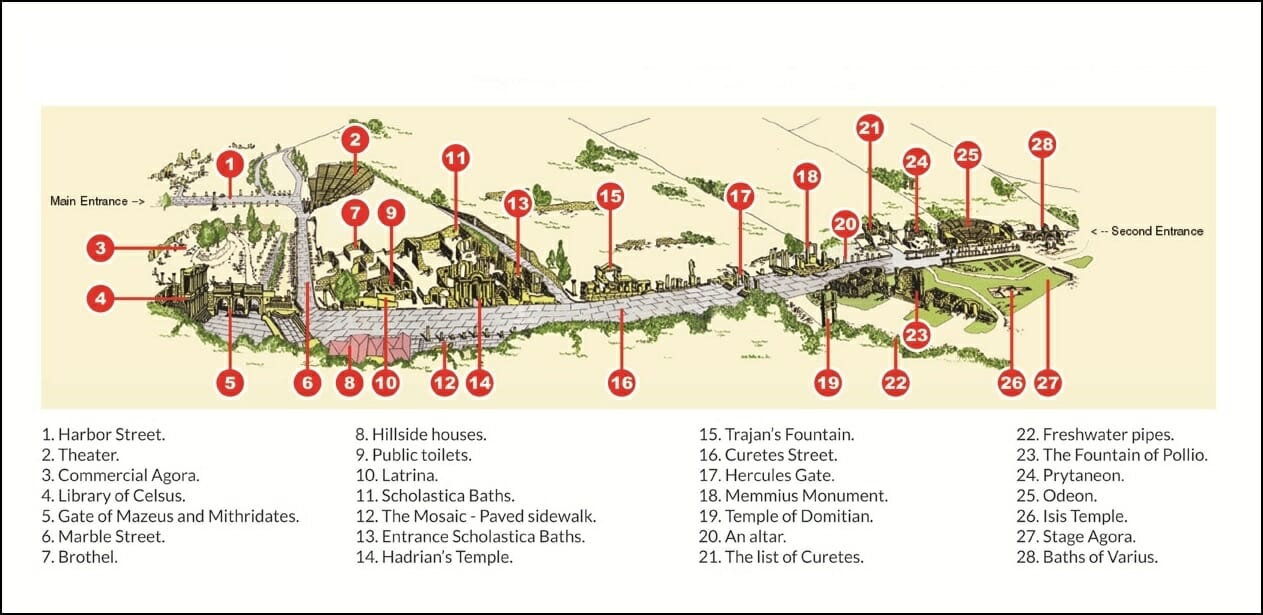 We arrived by the low entrance on the side of the large theatre and the decor is immediately impressive. A long marble avenue that once connected the port and the imposing theatre opens up in front of us. We climb up into the very well restored amphitheatre which could still welcome more than 20,000 people.
Then we arrive at the famous library of Celsus, the instamers favourit place 😉 . We are having fun for a while with Fabienne watching this show and we wonder hoe courageous it is to visit Ephesus in a little dress and heels just for the photo at the entrance of the library.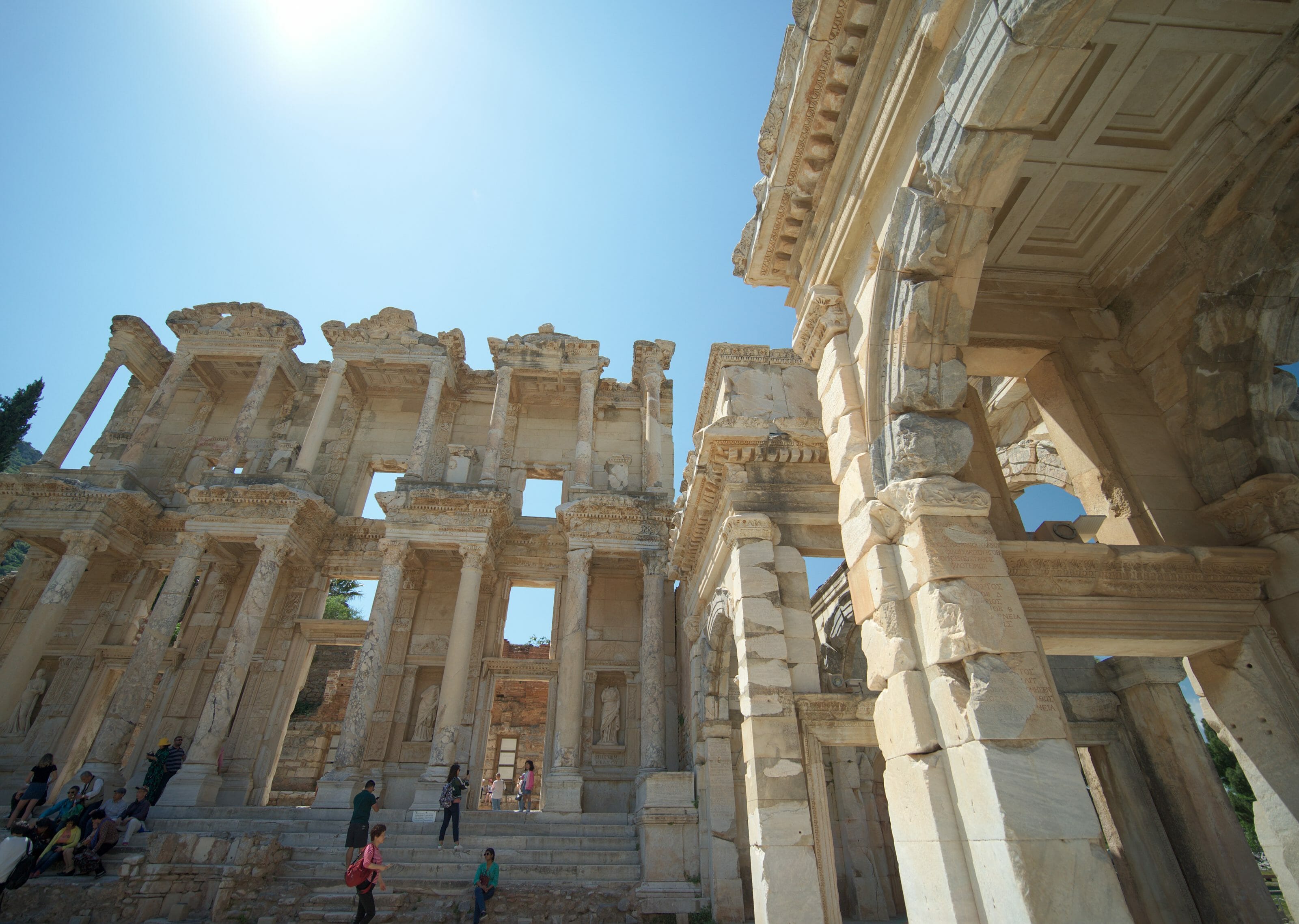 Then we go around the commercial Agora to go up a large marble street (the Courètes street). On the right there is the site of the terraced houses that we chose not to visit because it would have cost us an additional 30 tl/pers (update 2022: price is now 85 tl). At the top, we arrive at the large upper Agora, which was once the place where the important issues of the city of Ephesus were discussed. There is also another smaller but equally well restored amphitheatre. This is also where the upper entrance to the site is located and where we finished our visit.
useful Info

We wanted to take the audioguide of the site for the visit (which costs 20 tl/pers extra) but unfortunately it was note available anymore when we arrived. So there are a number of explanatory boards throughout the visit but we found it was a little poor and we would clearly have preferred to have the audioguide.
How to arrive in Ephesus and useful infos
There are several ways to arrive in Ephesus:
You can take a cab that will take you either to the upper or lower entrance for about 20 tl I imagine
You can also take a minibus from Selçuk bus station (for about 5 tl/pers) but be careful, the minibuses will only take you to the lower entrance of Ephesus.
You can also simply walk there. It takes half an hour to walk from the bus station to one of the two entrances. This is the option we chose (surprising, isn't it?). We first walked to the low entrance on a pedestrian walkway along a main road (not very interesting) to return across the fields to Selçuk from the high entrance (much nicer). If you want to do it like we did, here is the map of our hike + the visit of Ephesus below (8kms of walking is not death either;)).
As for prices, as I was saying, the entrance costs 60 tl/pers 100 tl / person and you will have to pay an additional 30 tl/pers 45 tl if you want to see the terraced houses. Selçuk also has St. John's Basilica and the Ephesus Museum, which will cost you 15 tl/pers 25 tl each if you want to see them. (Last price update: april 2020)
Otherwise we visited Ephesus at the beginning of May and we were rather surprised by the number of tourists (since there are still 2.5 million tourists per year in Ephesus). We were expecting a big crowd, but we were positively surprised. There were certainly many Asians and Turks but very few European visitors… who knows why!
Here you know everything about our short stay to discover the city of Ephesus and the village of Sirince. Next step for us: a new crowd bath at the Pamukkale site before gently preparing for our hike on part of the Lycian Way.
Note: This article contains an affiliate link to Hotelscombined. By using our link to book your accommodation you do not pay anything extra but we'll earn a small commission that will help us keeping providing you with free and independant content. Thanks for your support.